If you're not ready to commit and go all the way blonde, brown hair with blonde streaks is just as stunning—but much less demanding.
From delicate babylights to chunky stripes, blonde can be used as an accent or as the main feature in your brown hair.
Here are 30 inspo pics to take to the salon the next time you want to freshen up your look.
1. Brown Hair With Blonde Money Pieces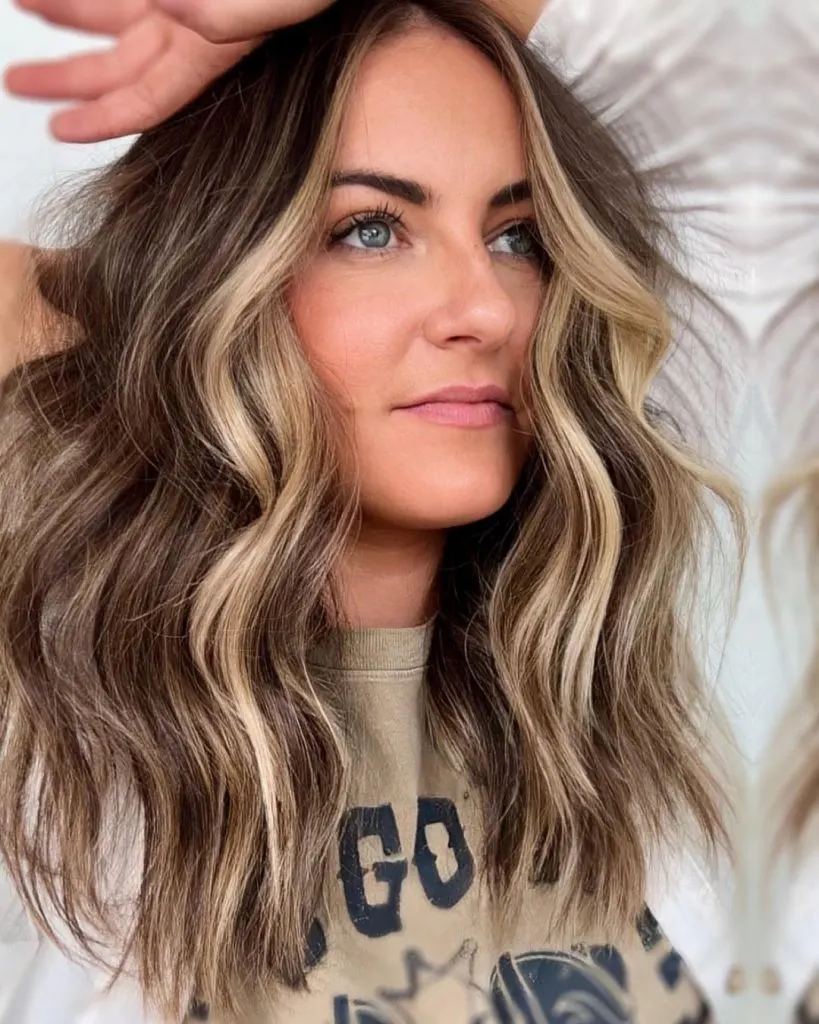 Blonde money pieces create a face-framing effect that will make you glow without having to go through the full painstaking process of going blonde.
2. Light Brown Hair With Beige Streaks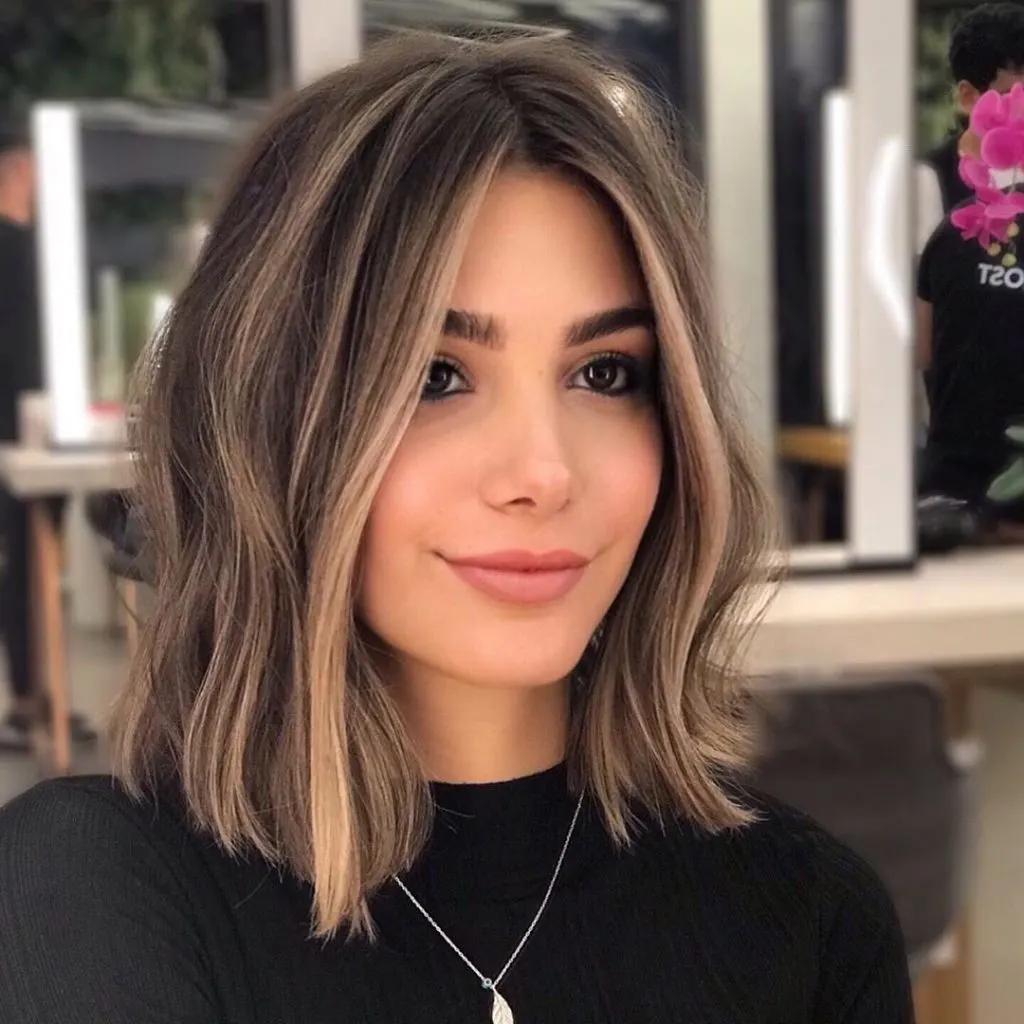 Low contrast combo of light brown and dark blonde is a subtle way to get a new look without changing things too much. Great choice if you're not sure.
3. Brown Hair With Dark Blonde Balayage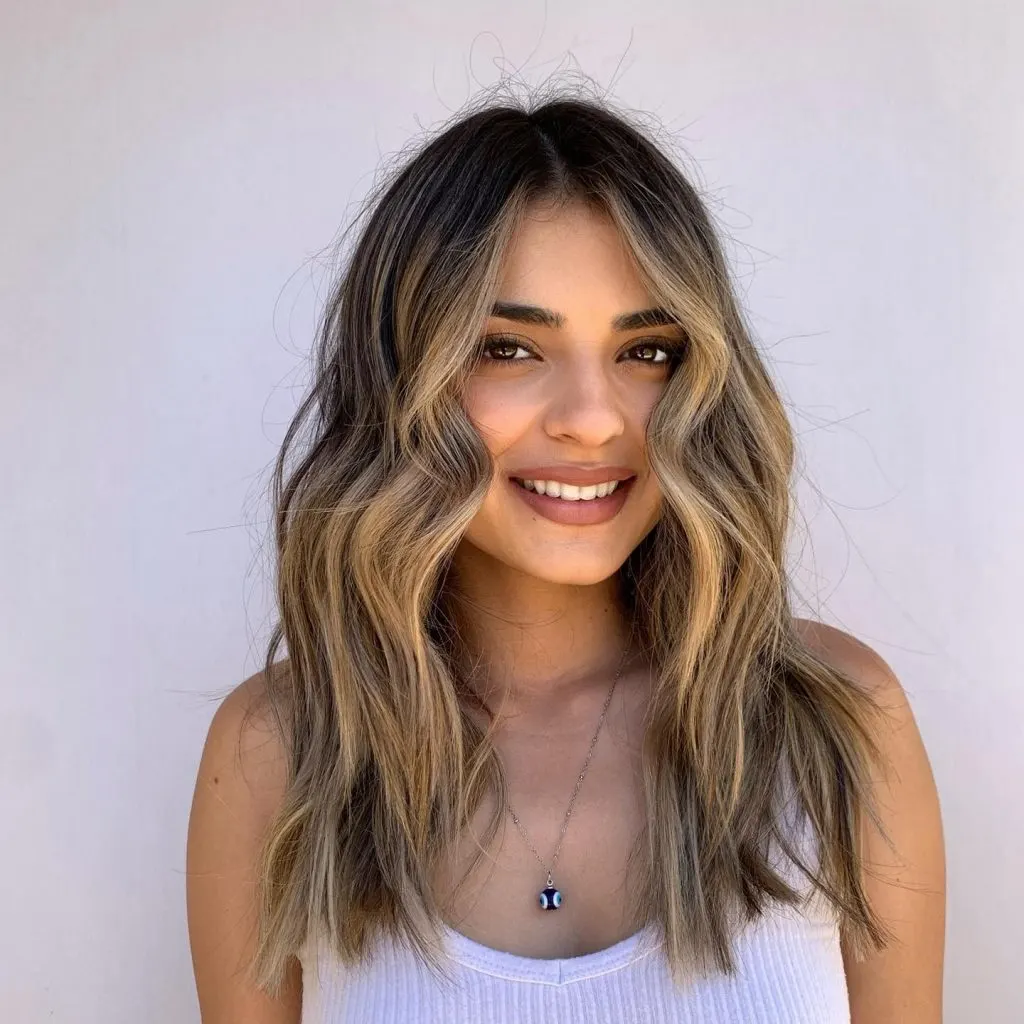 Balayage is a technique that can create various effects and give you the style you desire, like this gorgeous and subtle beige-on-brown.
4. Gold Streaks On Brown Hair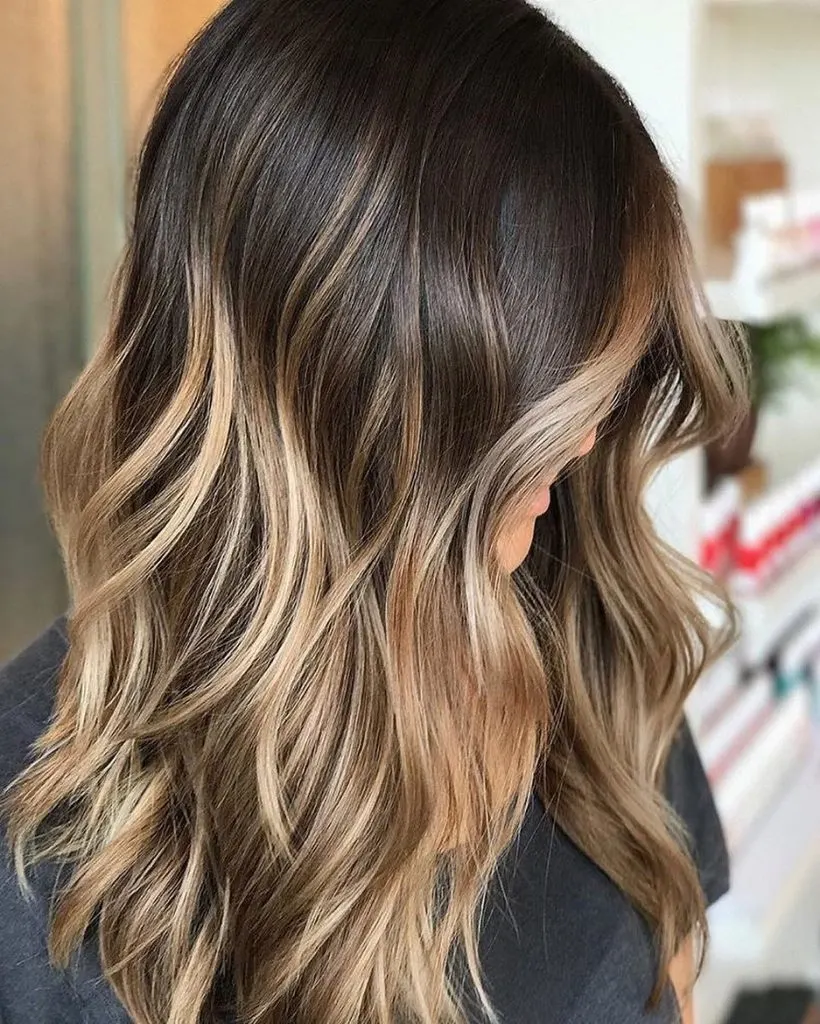 Golden blonde is a shiny, rich tone that looks elegant and expensive and combines with natural brown base in a harmonious way.
5. Honey Brown Hair With Vanilla Streaks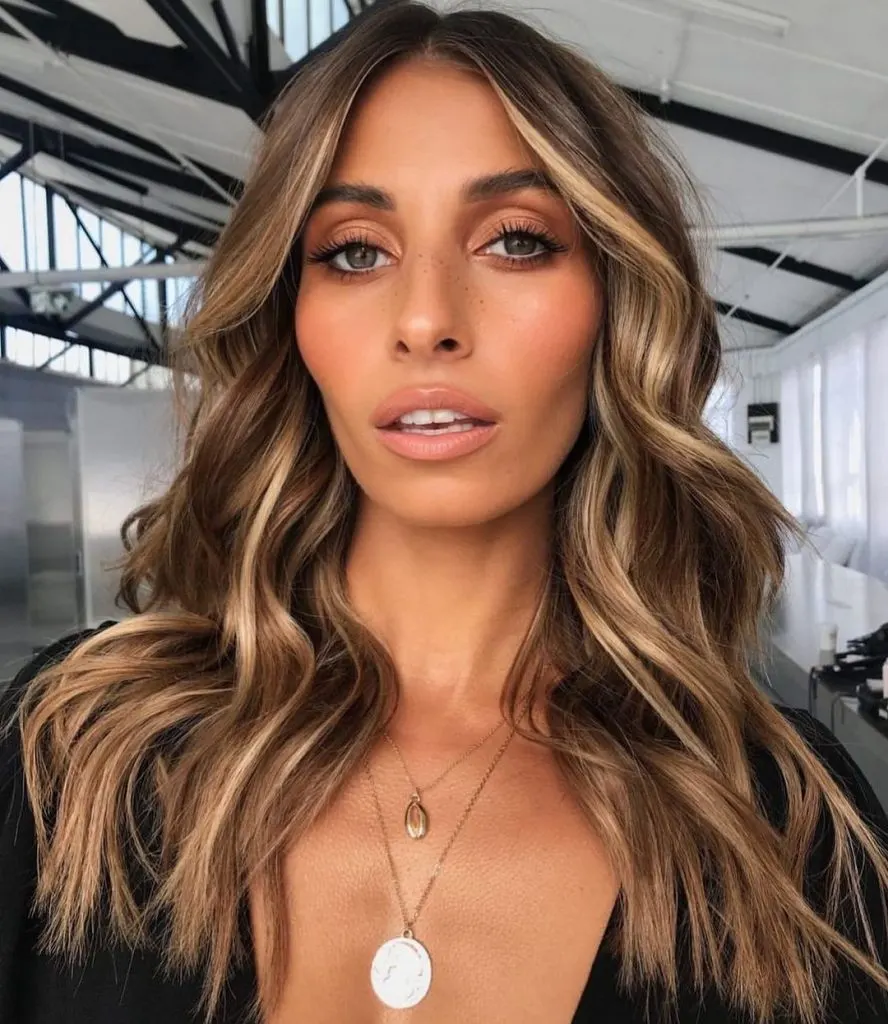 This glowing look is the dream! With blonde streaks of various shades it makes the brown base look sun-kissed rather than dyed.
6. Deep Brown Hair With Caramel Streaks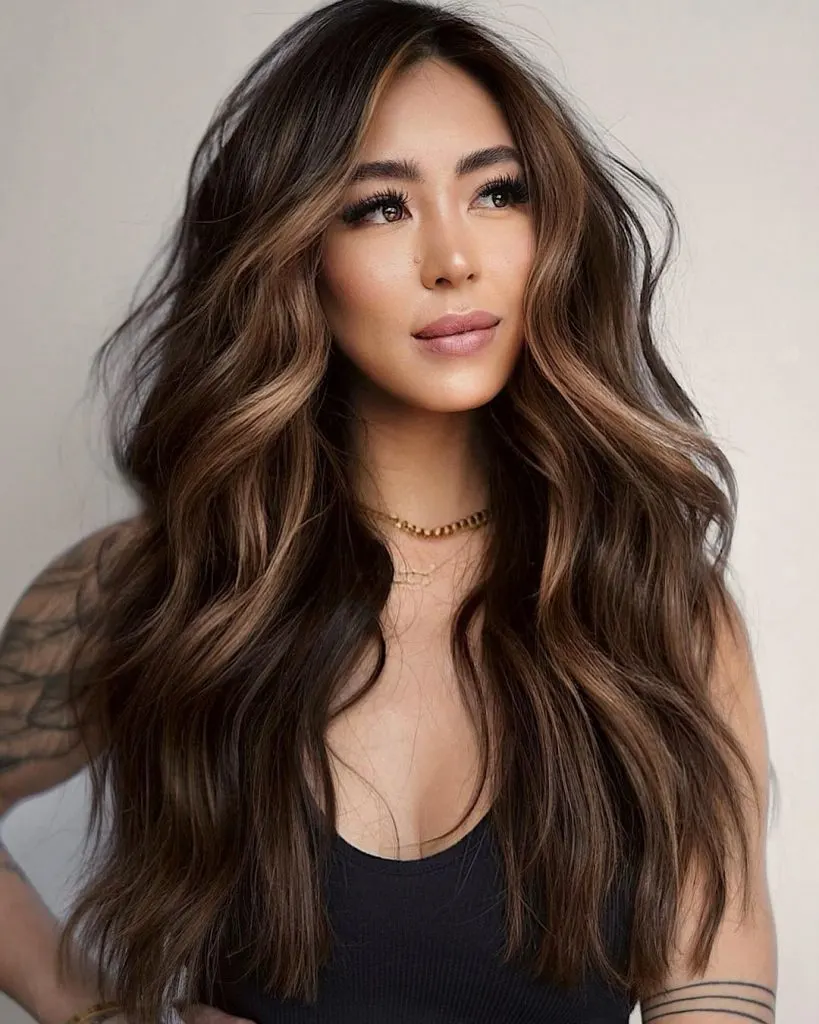 Even if you pick a dark blonde that isn't that far from your brown base color, the impact is amazing—fresh, bright and chic.
7. Light Brown Hair With Blonde Streaks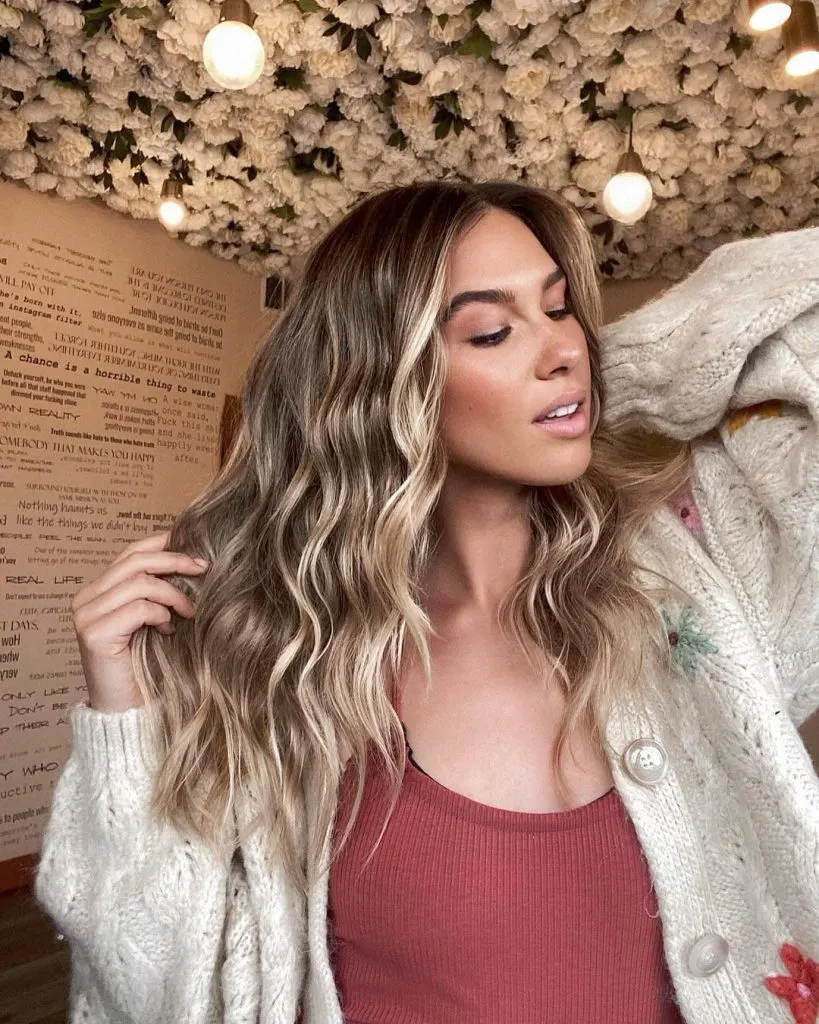 Platinum blonde near the face and at the tips is an easy way to go blonde, but make sure you still go for toning touch-ups to avoid going brassy.
8. Chestnut Hair With Strawberry Blonde Streaks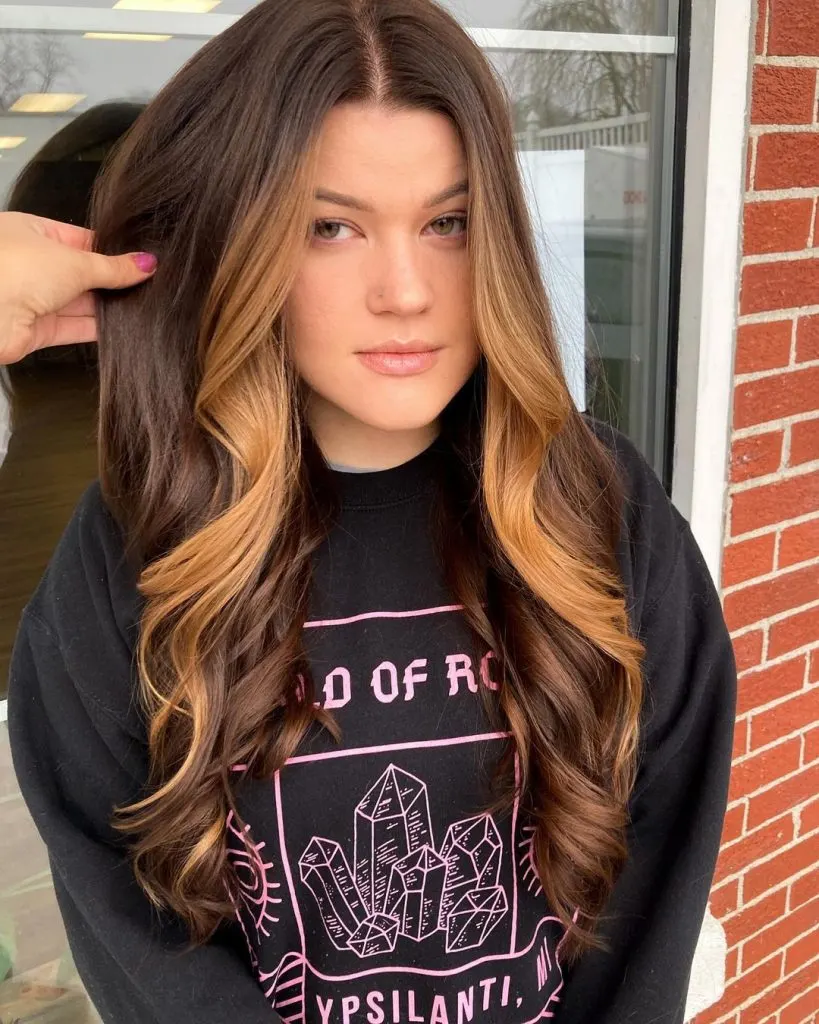 Strawberry blonde is a warm shade that complements natural brown tones and it's an unexpected hue to pick for money pieces. If you like to stand out, give it a shot.
9. Brown Hair With Blonde Balayage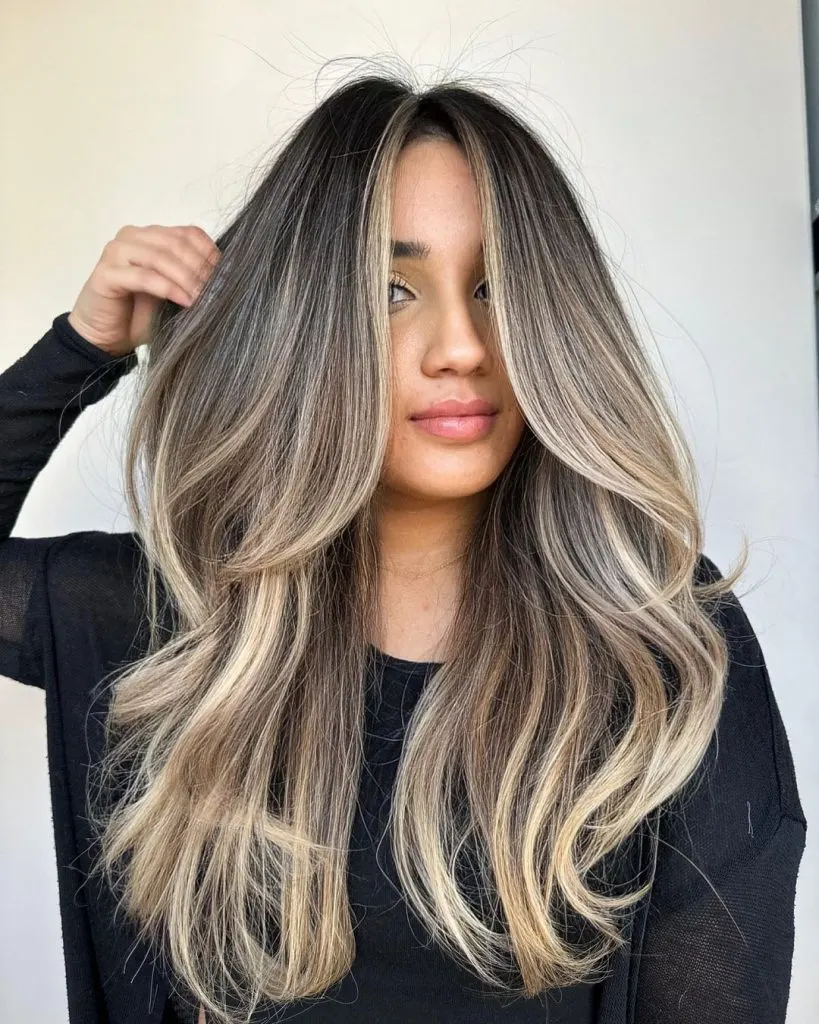 The seamless blending of brown and blonde is breath-taking! This incredible look will never stop being #hairgoals.
10. Brown Hair With Platinum Blonde Highlights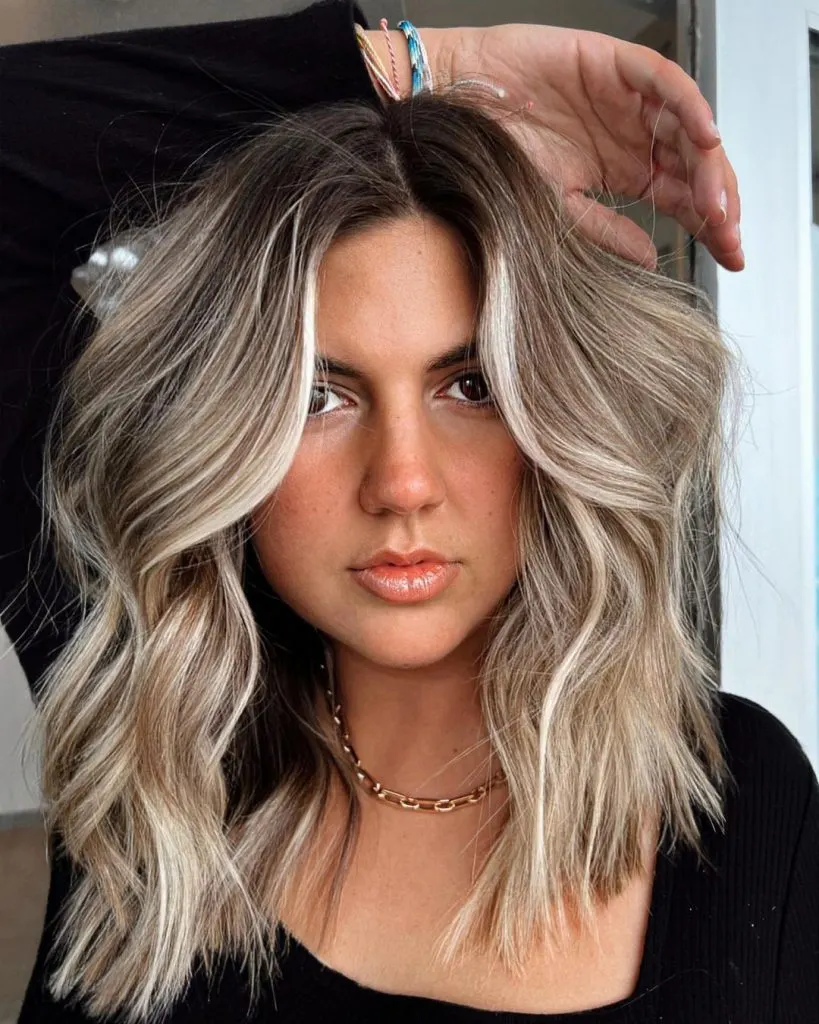 Something about the choppy, blunt ends and high-contrast streaks of blonde gives this look a cool, edgy vibe.
11. Brown Hair With Blonde Ombre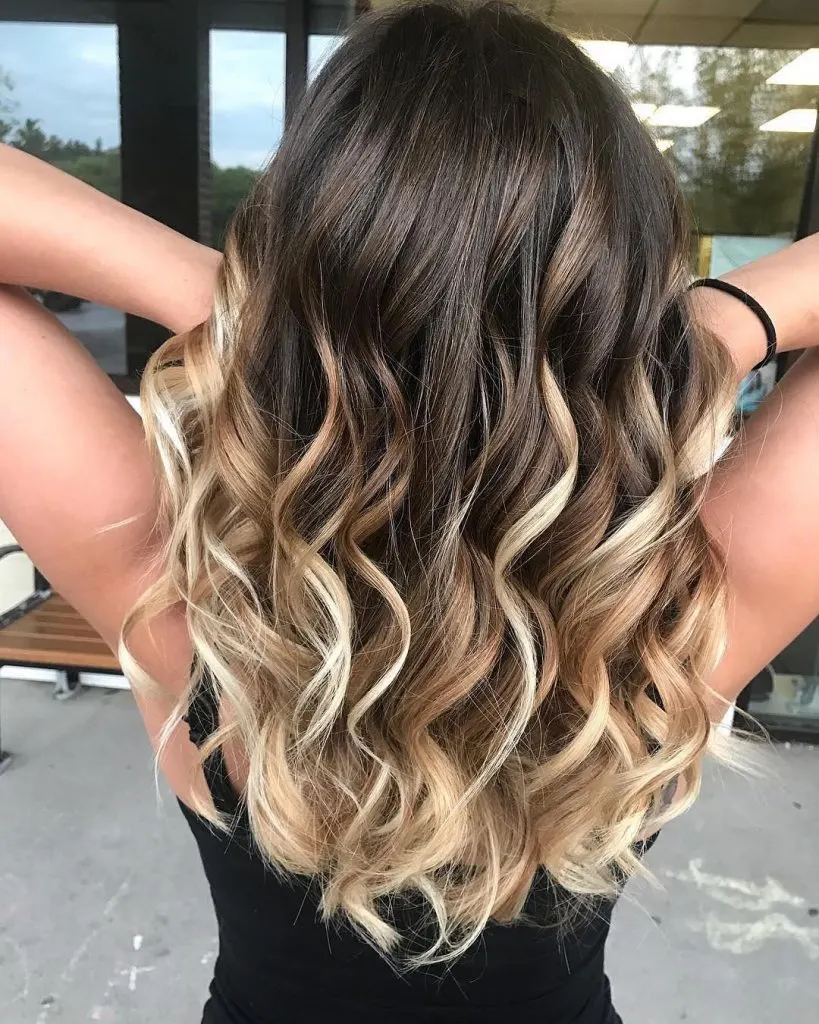 Thicker light blonde stripes combined with more subtle dark blonde highlights create a dramatic, standout look.
12. Ashy Brown Hair With Blonde Streaks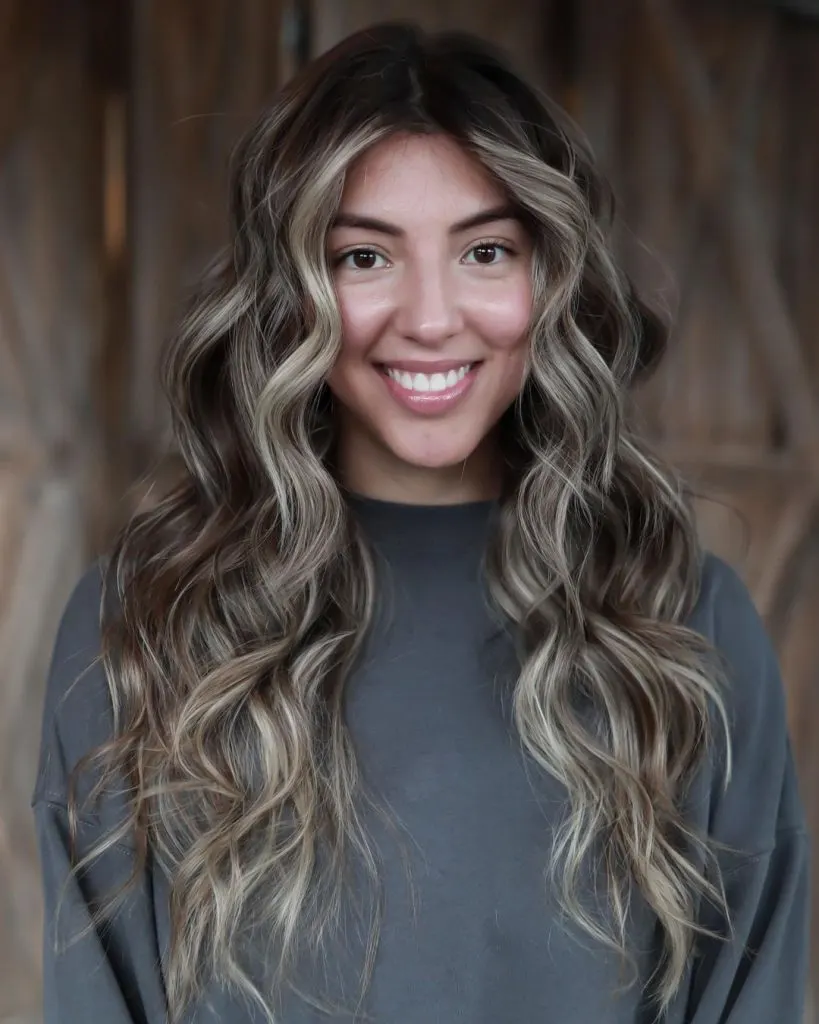 Ash brown and ash blonde are both trendy colors that everyone wants—what do you get when you combine them? This pretty and cool look.
13. Brown Hair With Face-Framing Highlights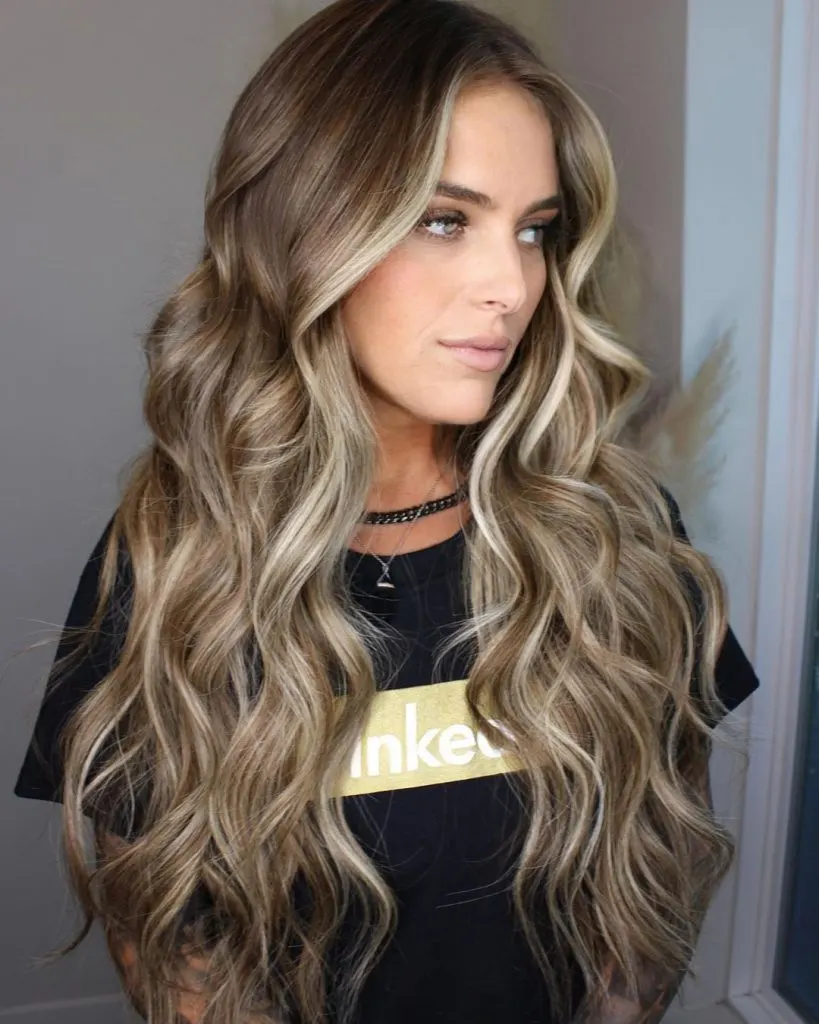 The best part of choosing balayage over one-color blonde is the ease of maintenance—this look is even better when it grows out a bit.
14. Brown Hair With Chunky Streaks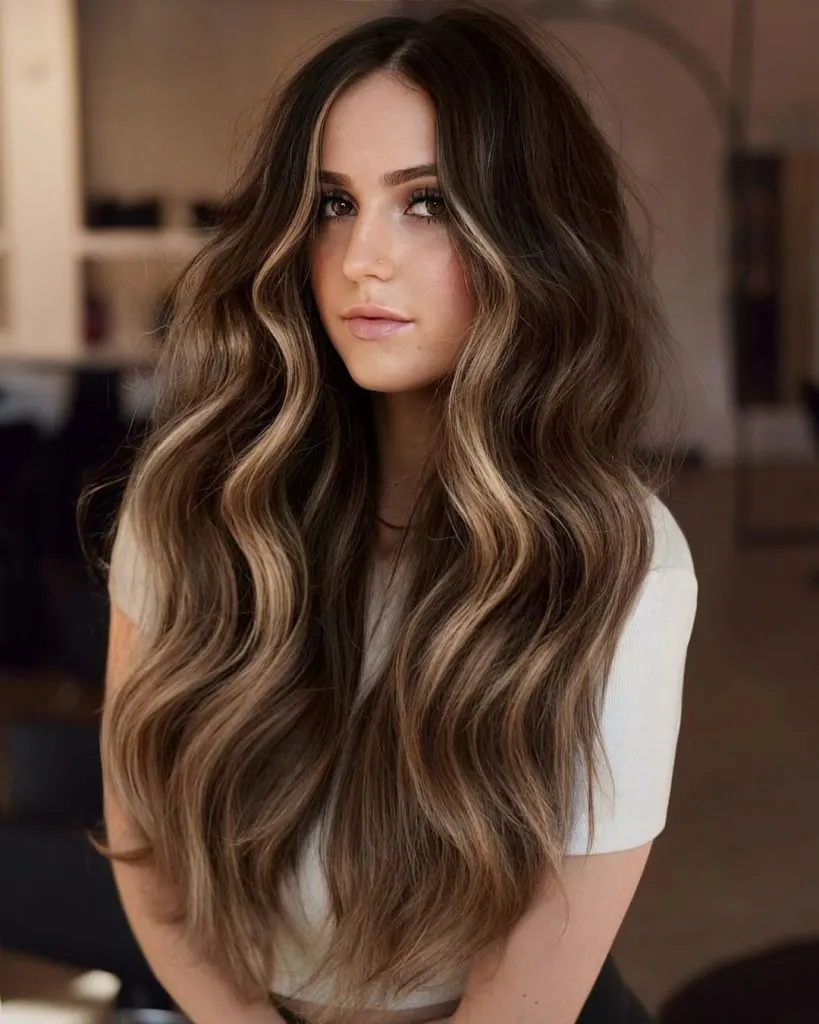 Nothing can brighten your features like blonde streaks near the face, so if you can't decide on your next hair color, try something like this.
15. Dark Brown Hair With Platinum Highlights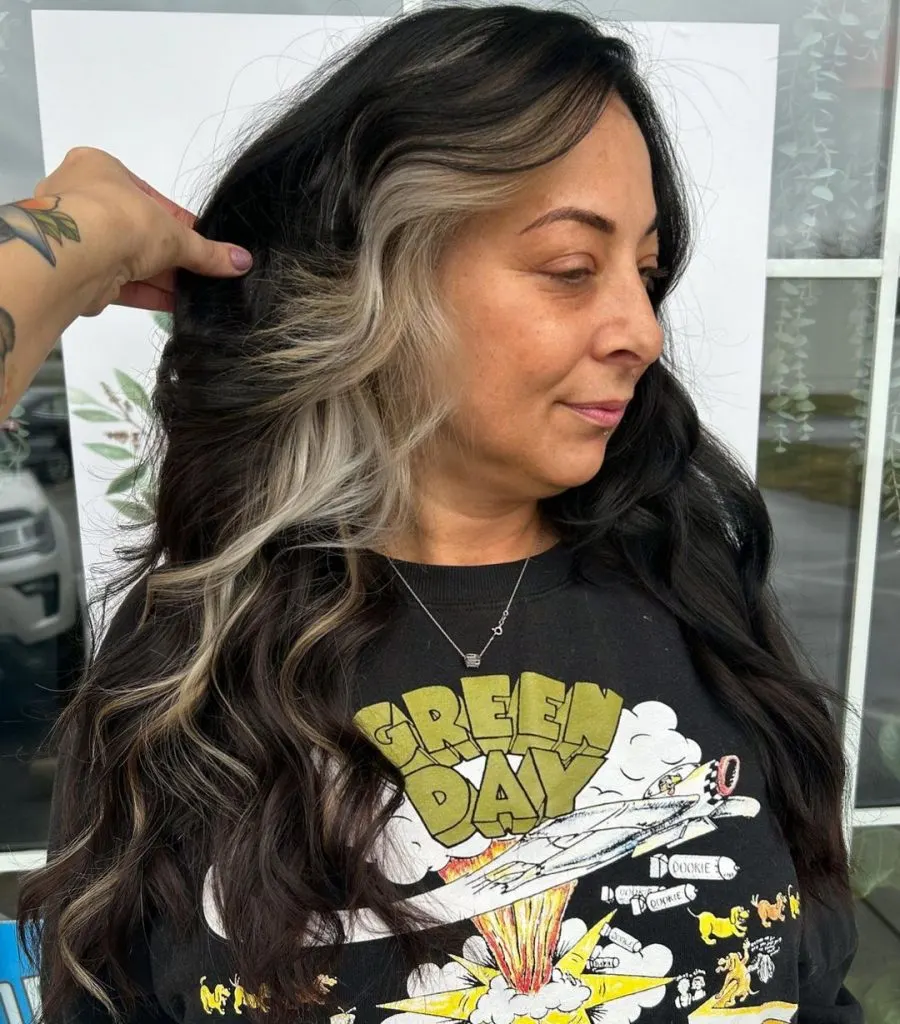 If you like edgy, rockstar looks, this dramatic, high-contrast platinum blonde money pieces on dark brown hair style is the perfect choice.
16. Brown Hair With Chunky Money Pieces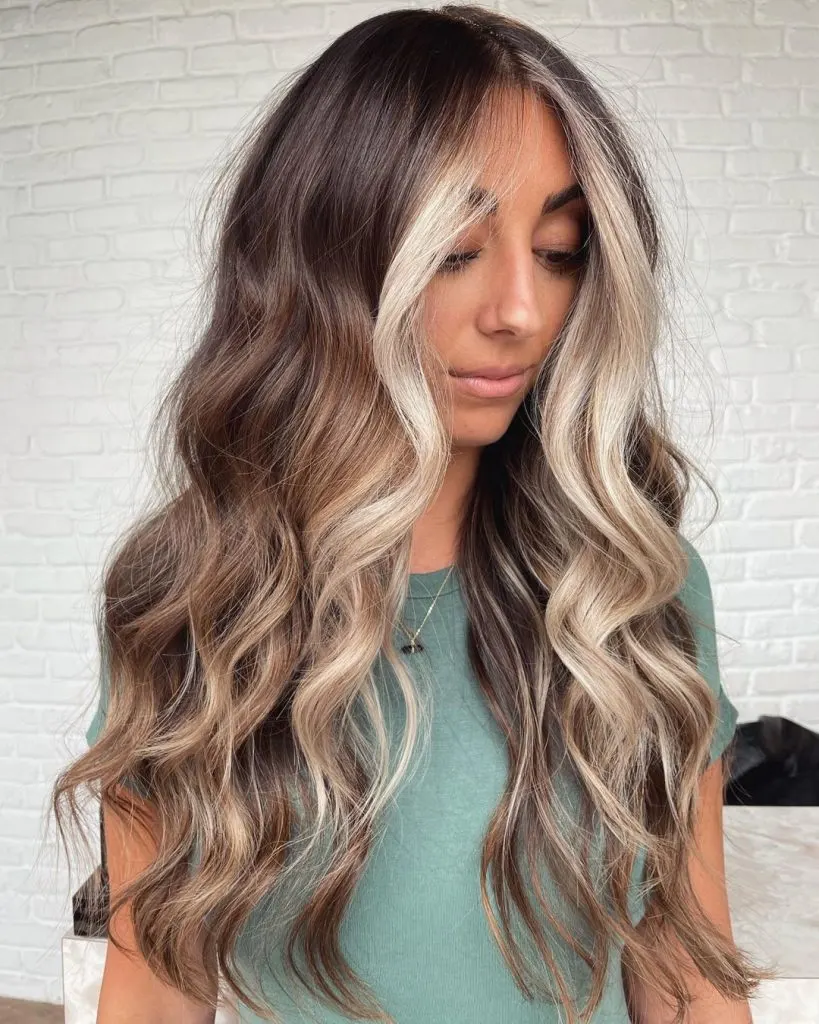 This look combines subtle lighter highlights with much brighter streaks near the face to achieve a fun, modern style.
17. Brown And Blonde Balayage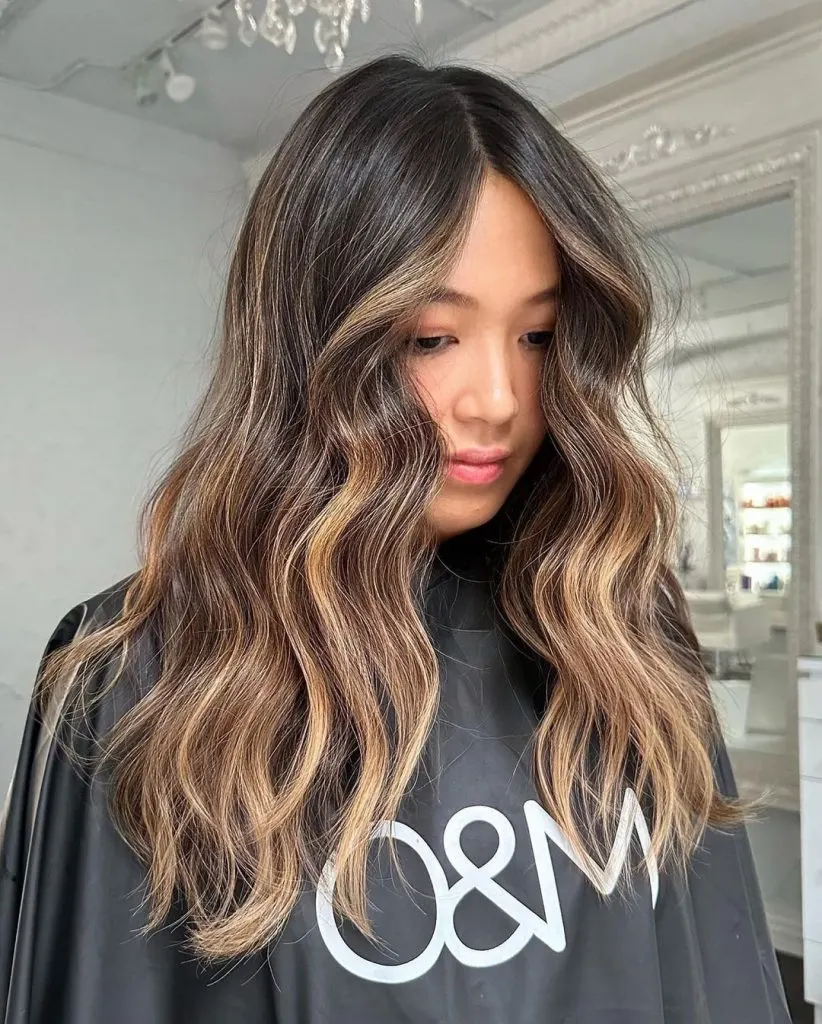 If you make sure to keep your hair healthy and avoid brassiness, you can go without redoing your highlights for months.
18. Contrasting Blonde Money Pieces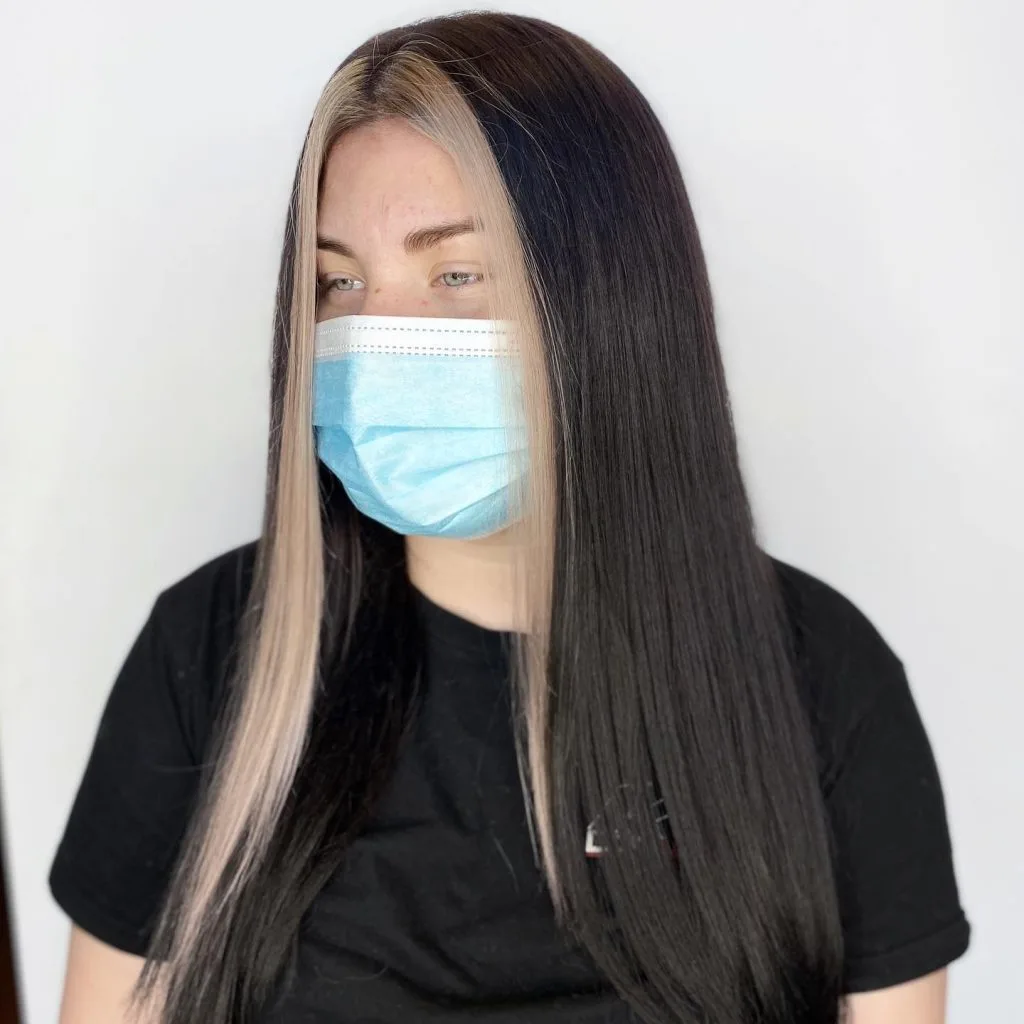 Maximum impact with minimum effort: this look is low-maintenance, edgy and flattering at the same time.
19. Brown Hair With Delicate Blonde Streaks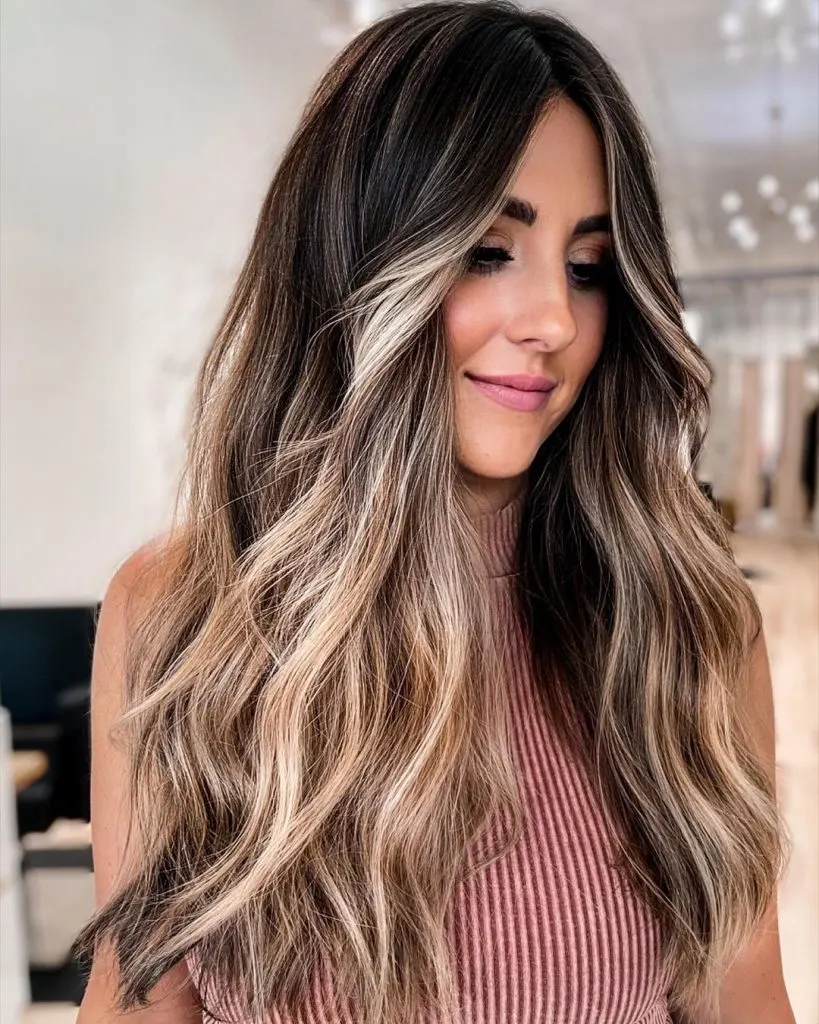 This combo of golden blonde and chocolate brown is shiny, pretty and so trendy. You can't go wrong with a look like this.
20. Subtle Blonde Streaks On Brown Hair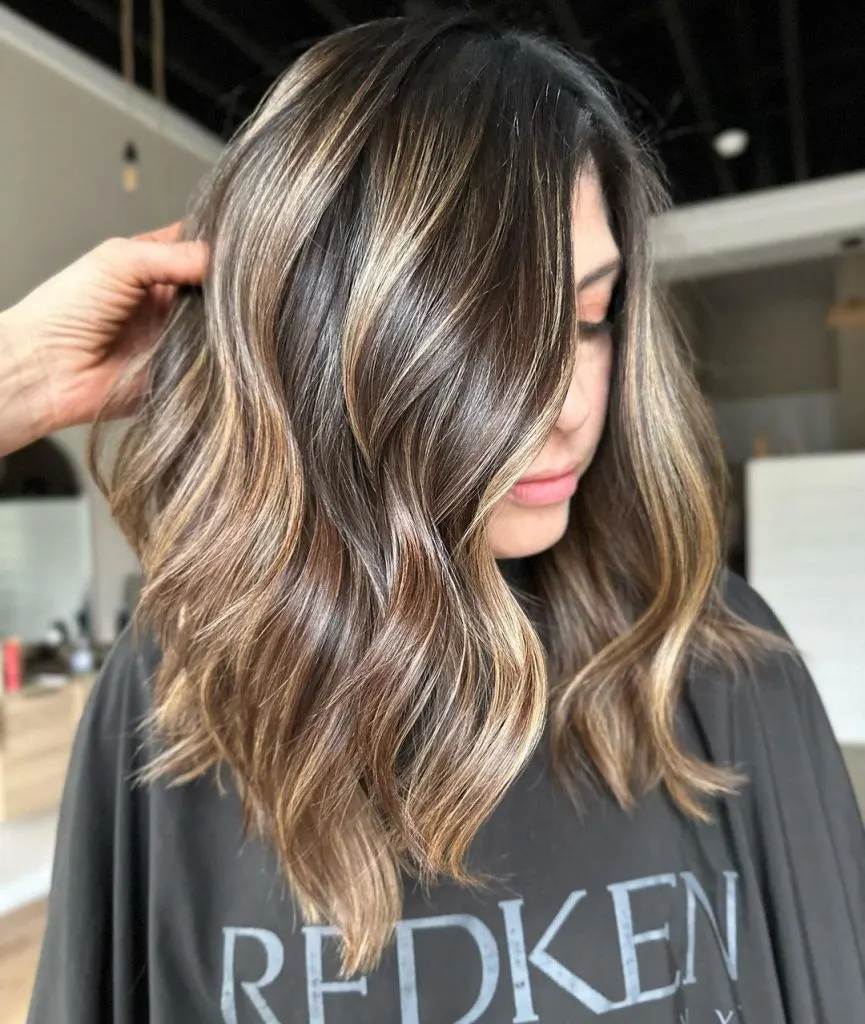 Your blonde streaks don't have to be level 10 platinum blonde–dark blonde looks amazing when combined with brown hair and isn't nearly as difficult to achieve.
21. Brown Hair With Thick Blonde Highlights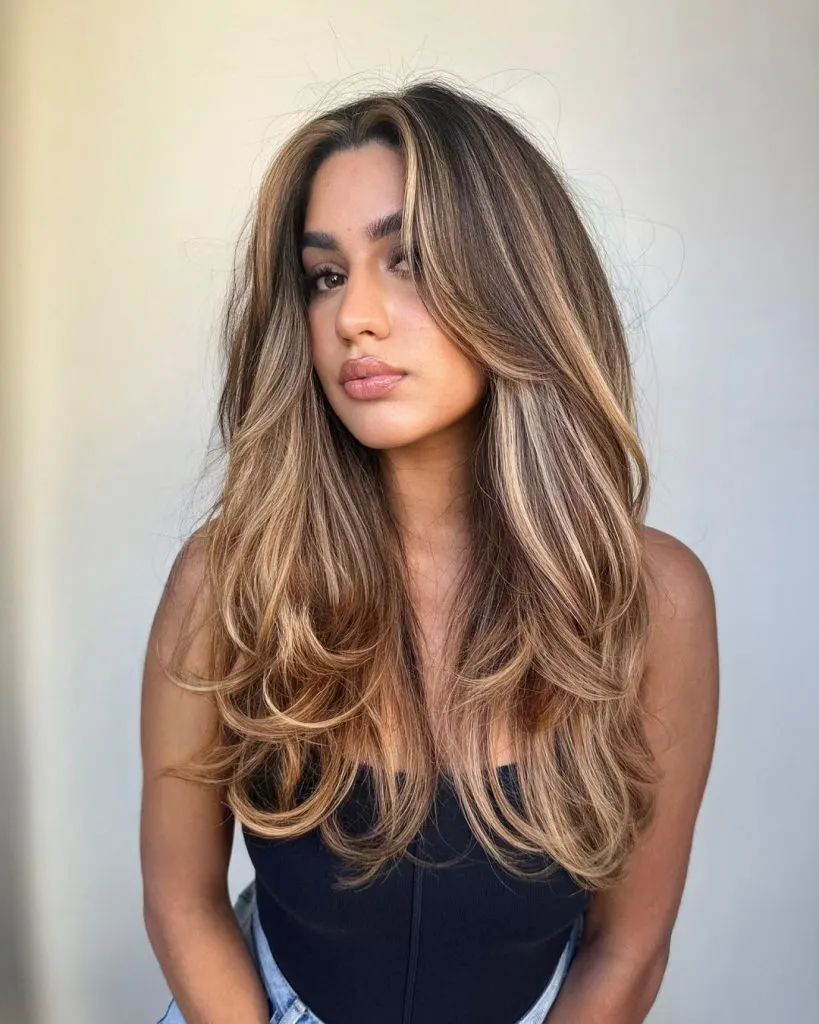 Honey, caramel, chocolate–these colors are so delicious and create tons of dimension and movement.
22. Brown Hair With Beige Blonde Streaks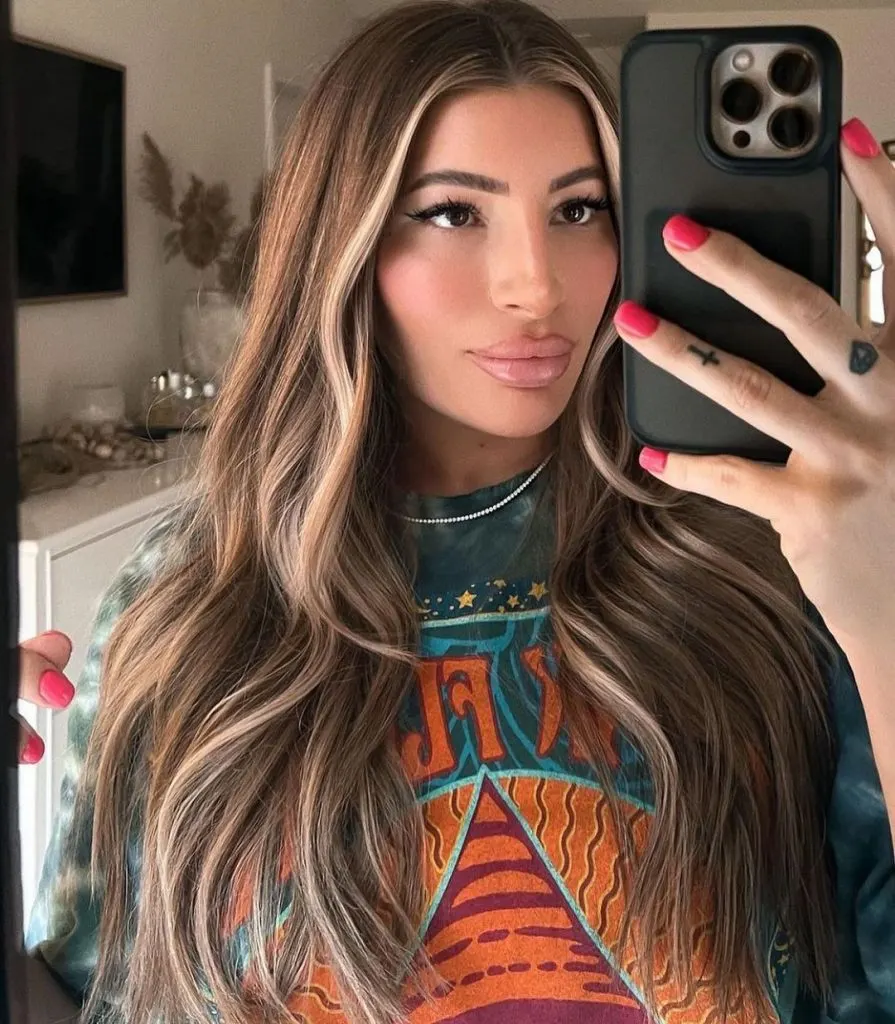 Go blonde without going blonde just by adding a few streaks, placing them near the face. This will give you the blonde effect without any of the hassle.
23. Brown Hair With Caramel Blonde Streaks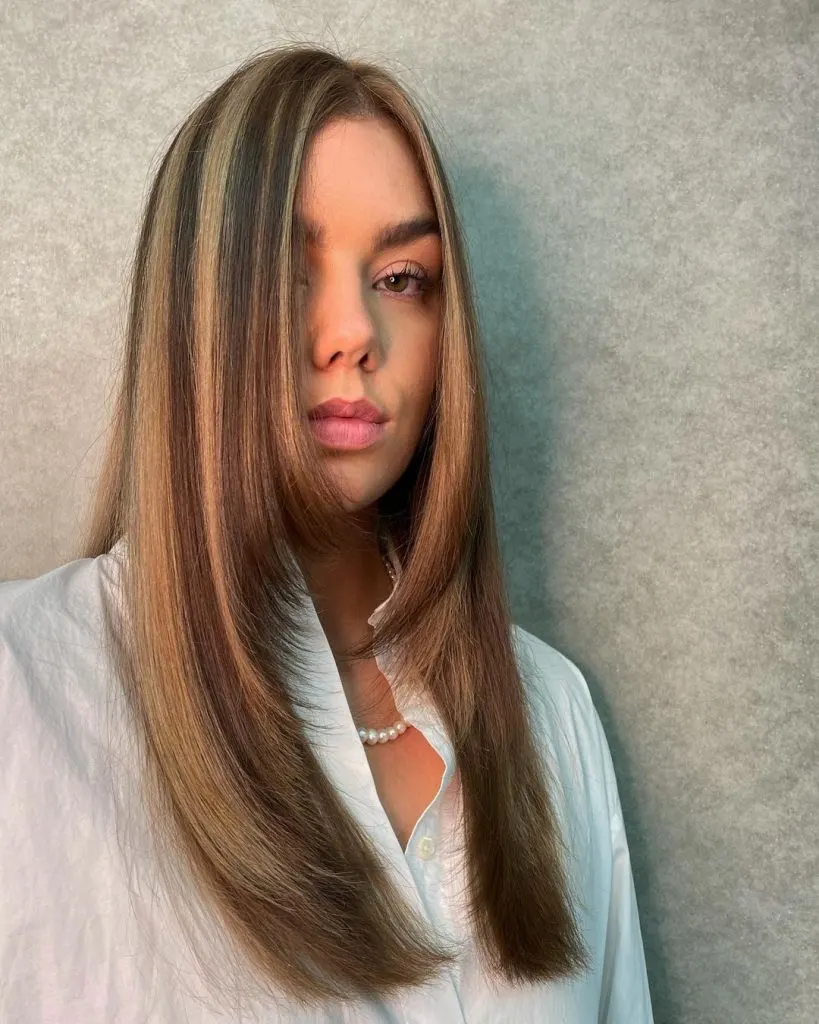 Thick blonde streaks came back in style with Y2K trends, and they look just as edgy and stylish as they used to be back then.
24. Brown Hair With Honey Streaks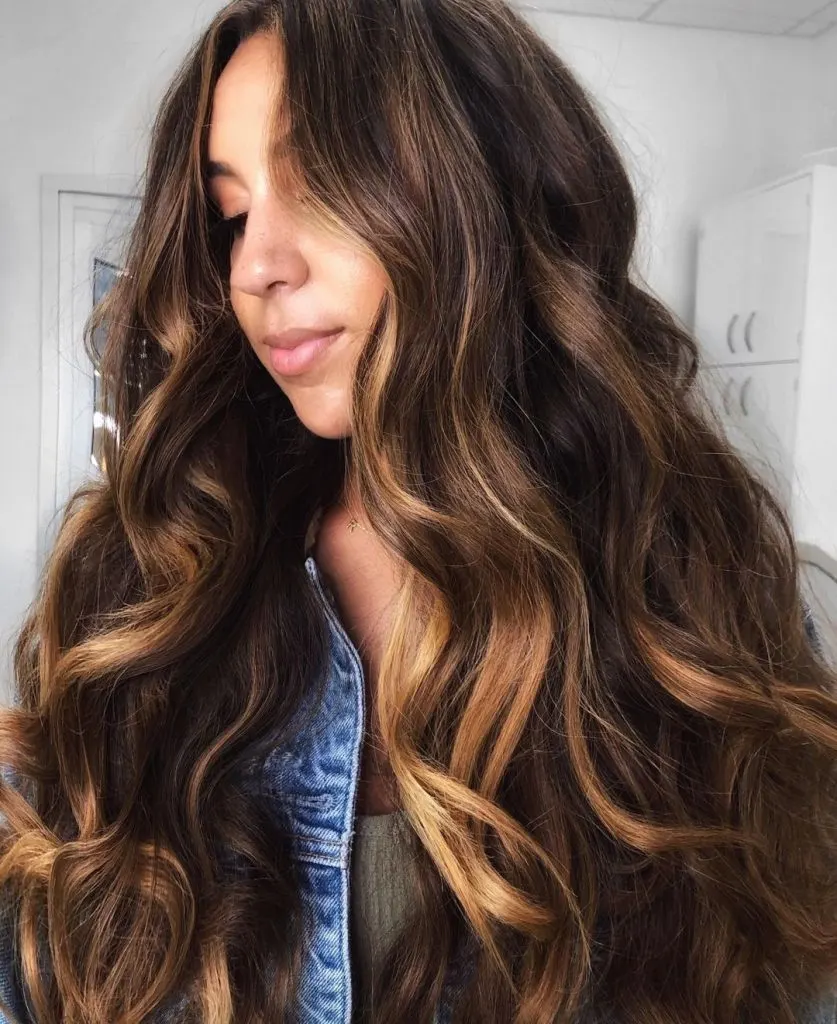 To get a fresh, natural look that doesn't require a ton of work, lighten a few strands near the face a few levels. Instant transformation.
25. Mushroom Brown With Blonde Streaks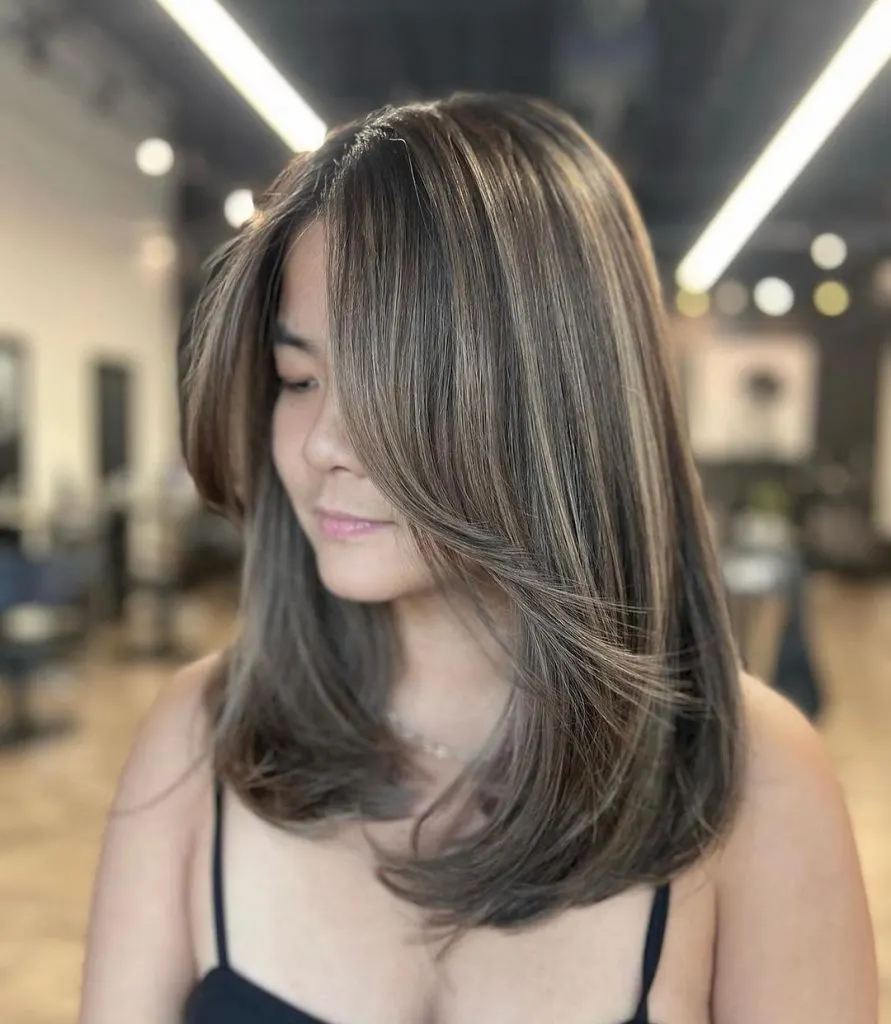 Blonde streaks elevate this cool-toned shade of light brown, making it stylish instead of plain.
26. Honey Blonde Balayage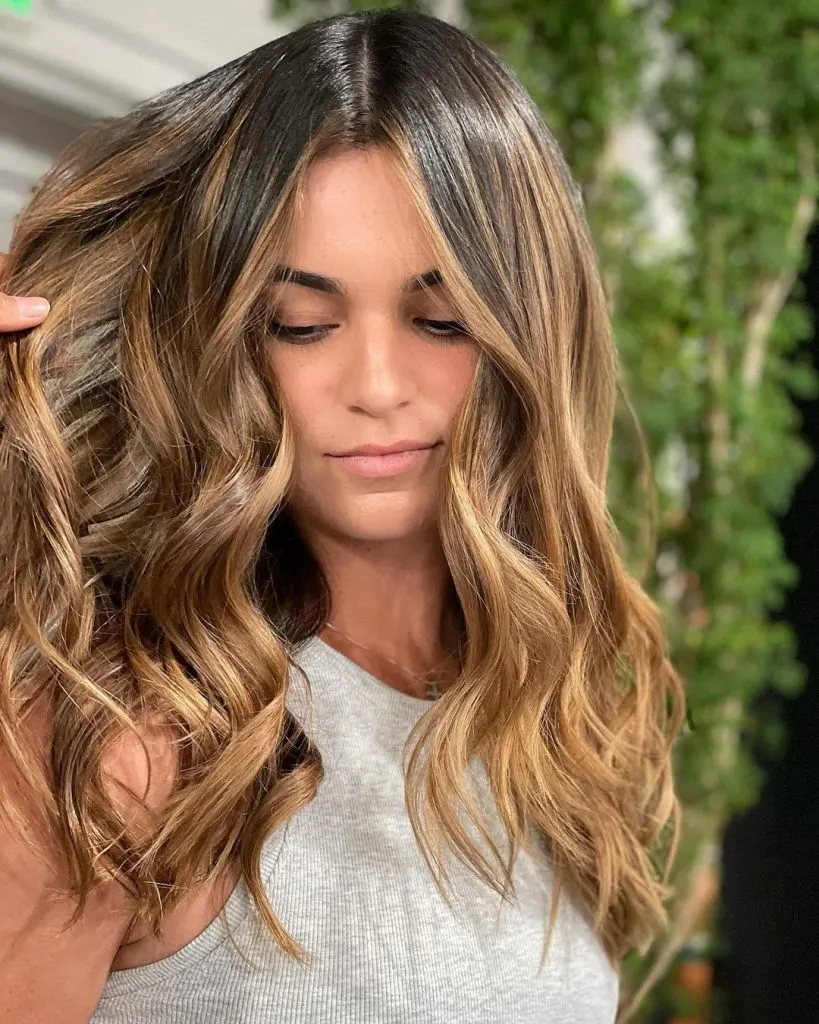 When combining brown hair with blonde streaks, you'll get the most natural results if the color temperature of the two tones is the same: mix warm brown with warm blonde and cool brown with cool blonde.
27. Dark Brown Hair With Platinum Streaks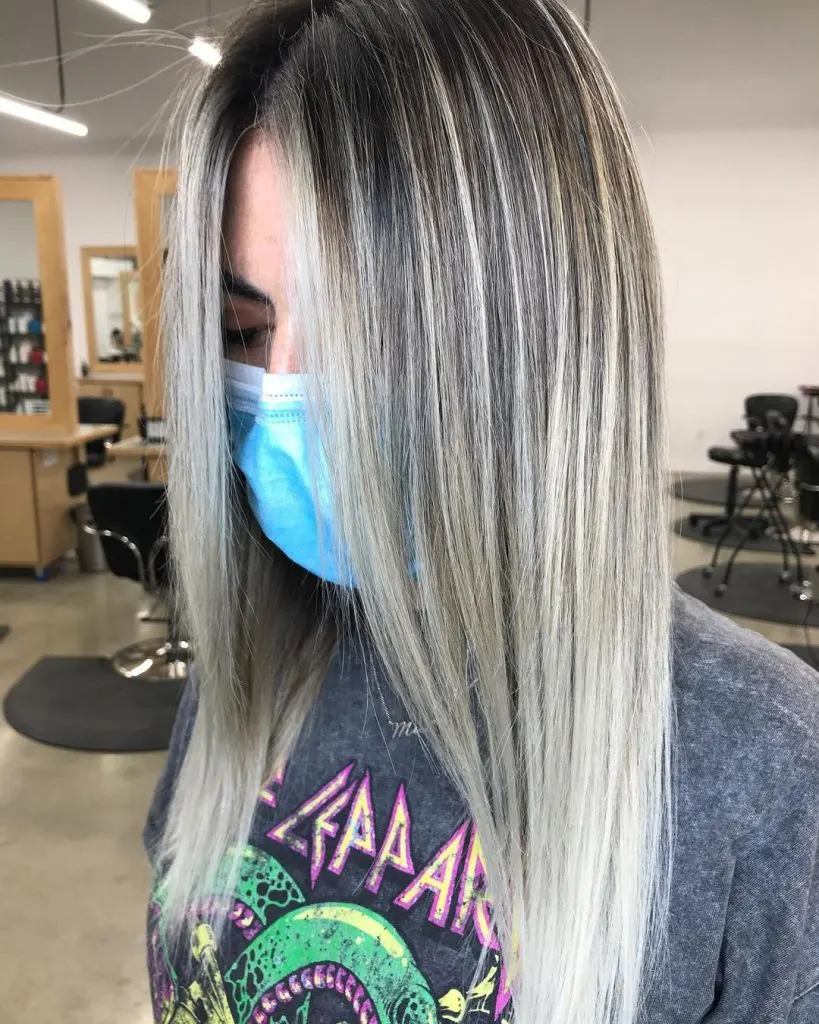 Keeping your roots natural and focusing the lightening on the mids and the ends is both trendy and convenient. A shade of blonde this light will need regular toning, thoughm so it's not really low-maintenance.
28. Ash Brown With Beige Balayage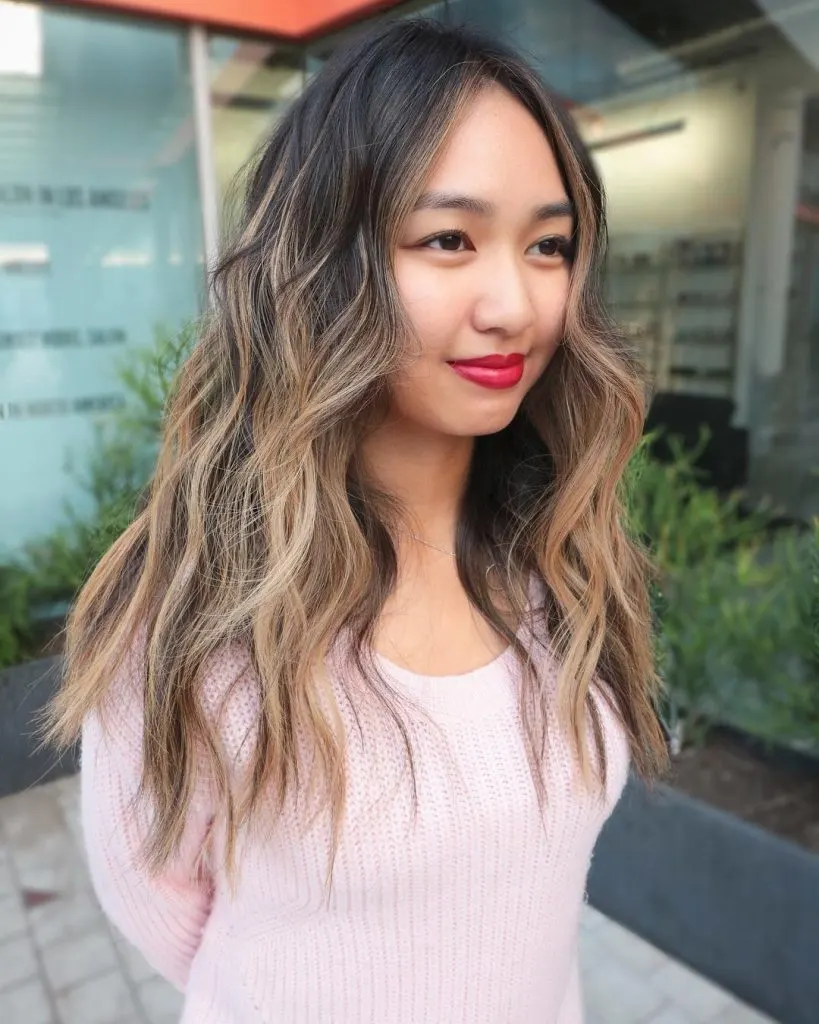 If you like how your face looks with brown hair and with blonde hair and can't choose what you like more, just get both! How about a brown to blonde ombre?
29. Dark Brown With Platinum Money Pieces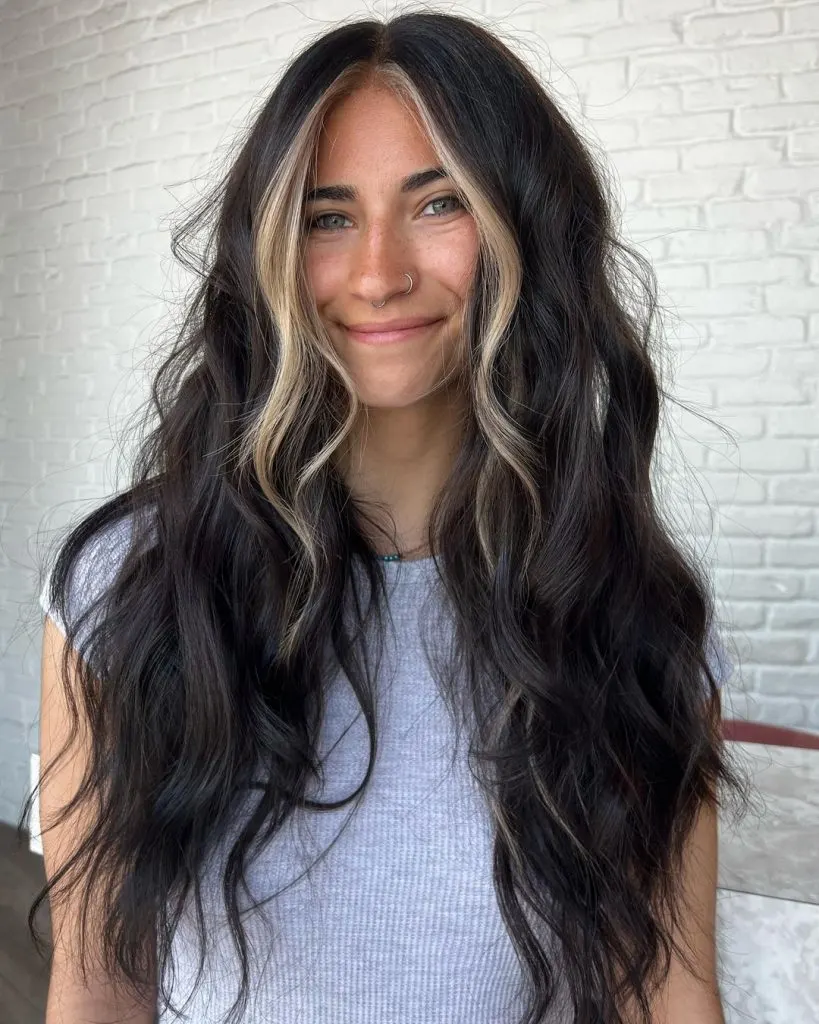 Blonde money pieces are the easiest, most low-maintenance way to get that brightening blonde effect. Just pick your favorite hue.
30. Honey Brown With Caramel Streaks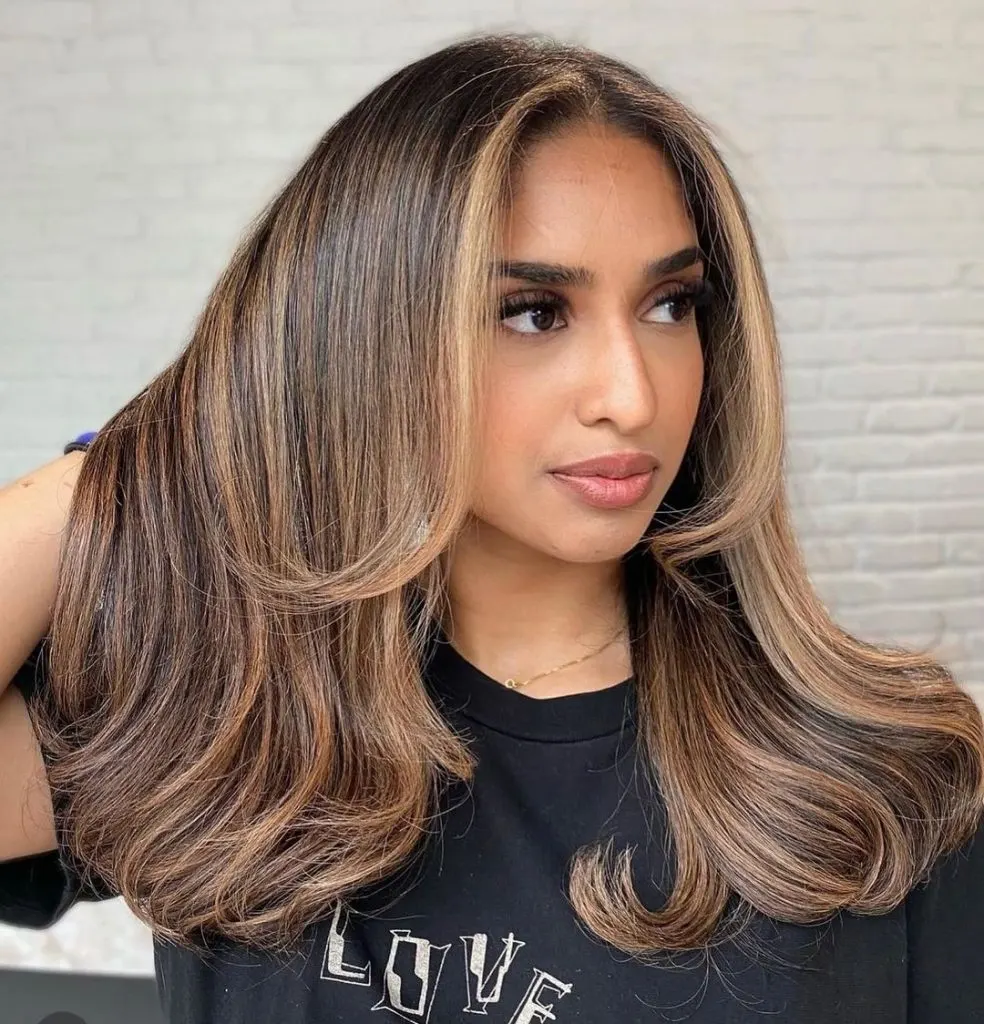 The seamless way blonde streaks have been woven into the brown is masterful. A gorgeous look.