Does your hair sometimes get limp and flat, no matter how hard you try to pump up the volume? Are movement and body the stuff of dreams?
Your straight tresses might not be as complicated as curls or waves, but no hair type is without its challenges. The solution? A right haircut for your type and texture—and we've got you covered.
With the wide variety of short straight hairstyles available, finding the perfect haircut should be easy.
1. Pixie Haircut For Fine Hair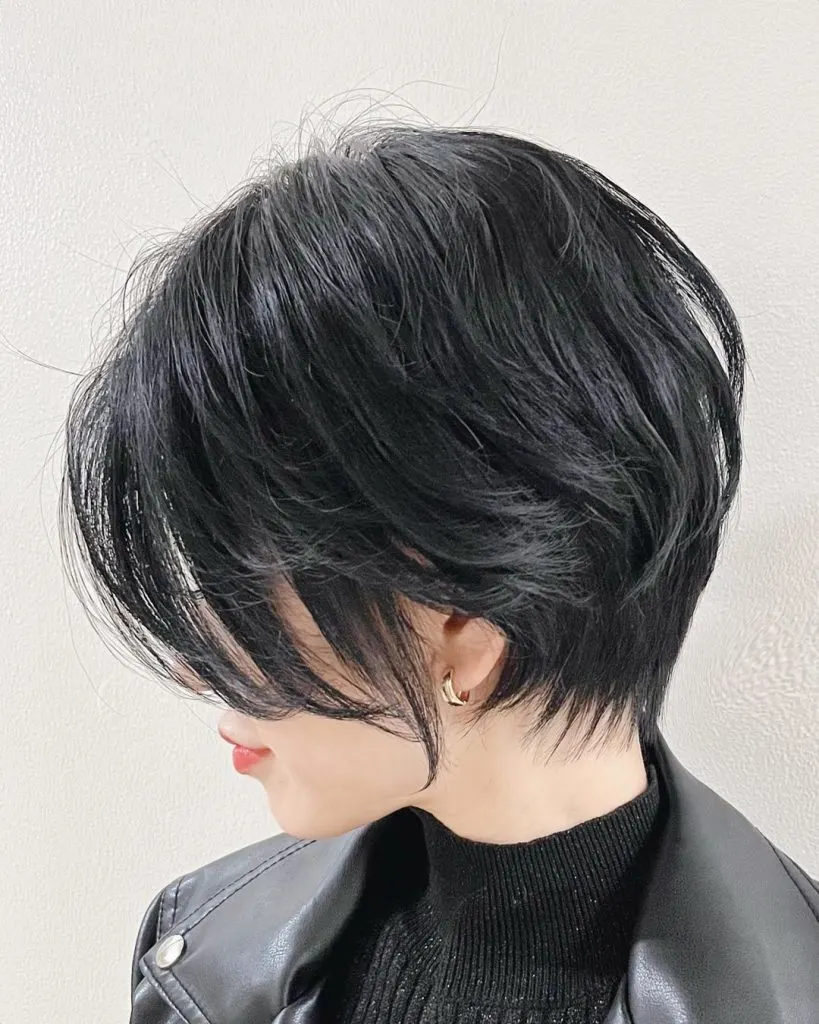 A long pixie is easygoing, and best styled as natural as possible. Comb some texture cream through and air-dry or use a diffuser, and you're good to go.
2. Blunt Bob Short Hairstyle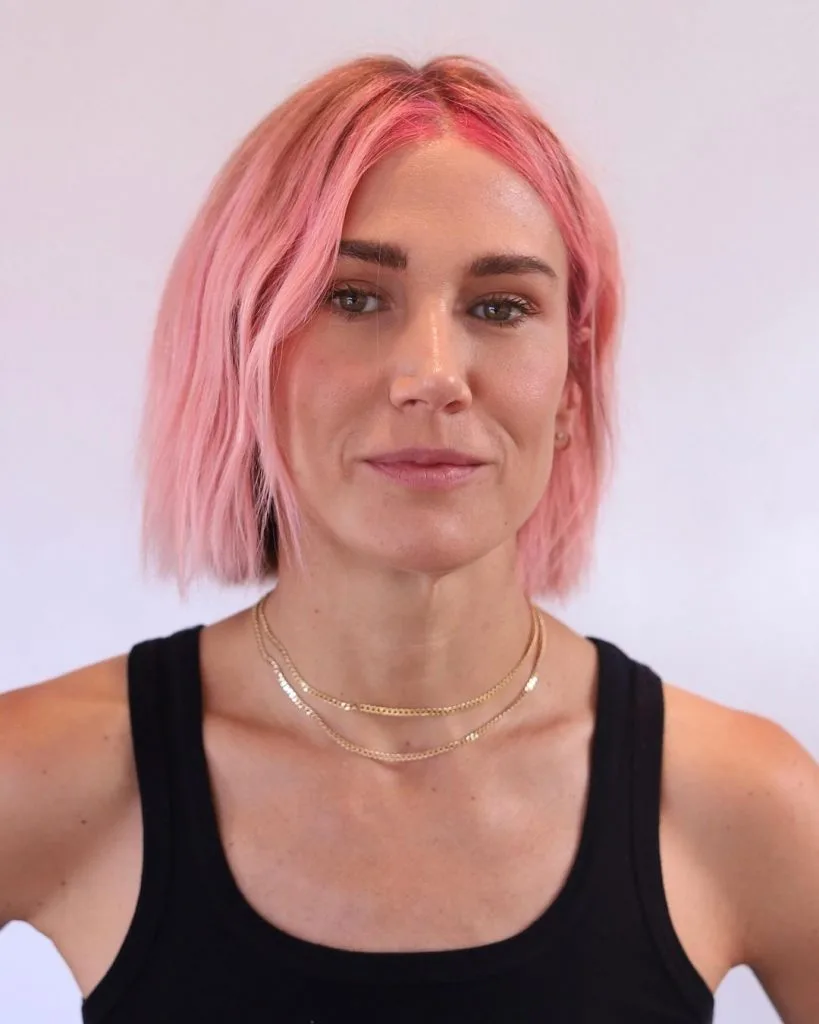 Sometimes you need a change, and the easiest way to look different is to change your hair. Blunt textured bob won't let you down—it's the ultimate go-to haircut when you need something new but don't know exactly where to go with it.
3. Short Spiky Hair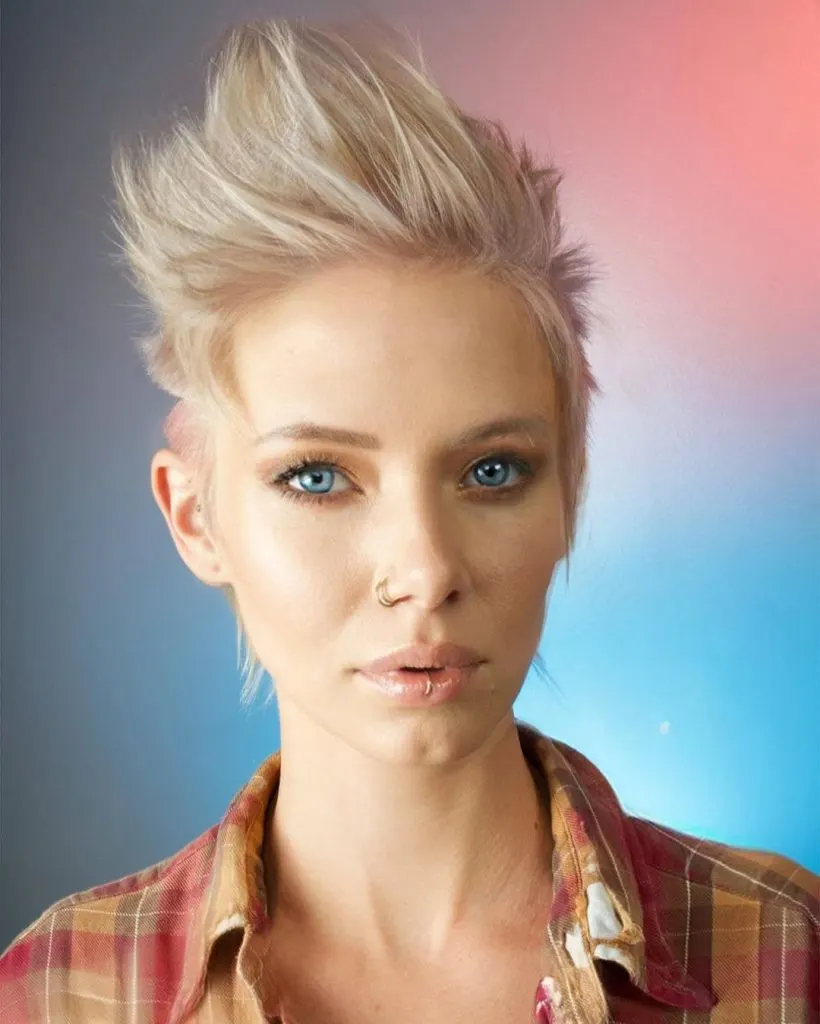 All this volume takes a lot of product: root-lifting to prep and something to hold it in the air, but this glam and edgy style is worth the work.
4. Edgy Short Haircut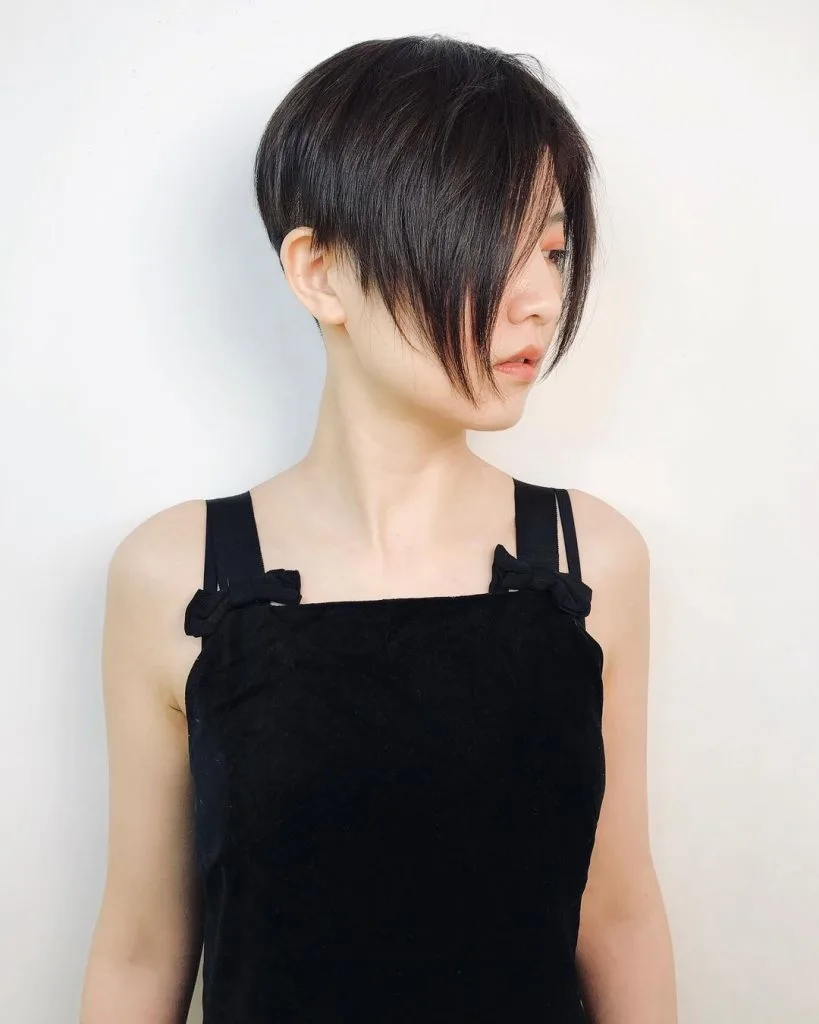 You can go pretty short with straight hair and still have a few styling options, but if you really like to change up your look, keep a bit of length around the face in an asymmetric cut. Tuck your face-framing bangs behind the ear for a preppy vibe or slick back for a siren look.
5. Textured Lob Short Haircut Style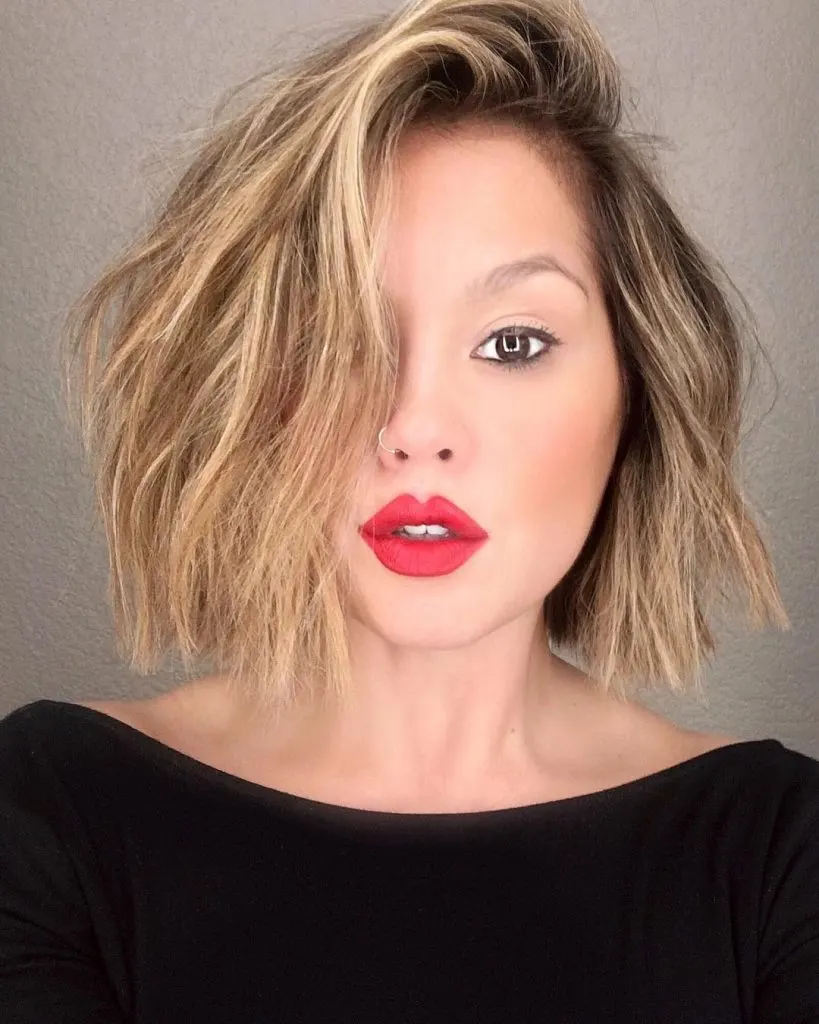 Blunt bobs are here to stay. Give a bit of texture to your straight hair using a styling paste or cream, and go for a side-flip to maximize volume.
6. Spiky Short Hair Idea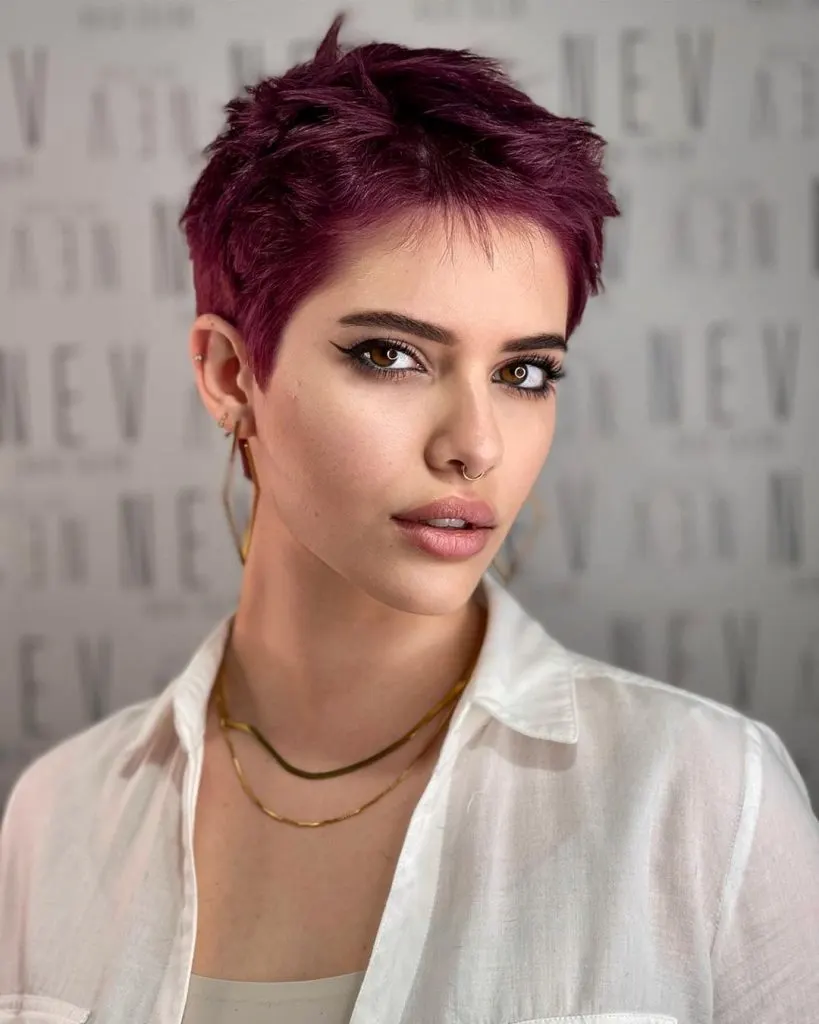 Wear your pixie textured if you want more height on top—messy styling gives lots of volume to thin hair. Also, hair cropped as short as this gives you the perfect chance to try that vivid color you've been too cautious to try.
7. Short Sleek Bob Straight Haircut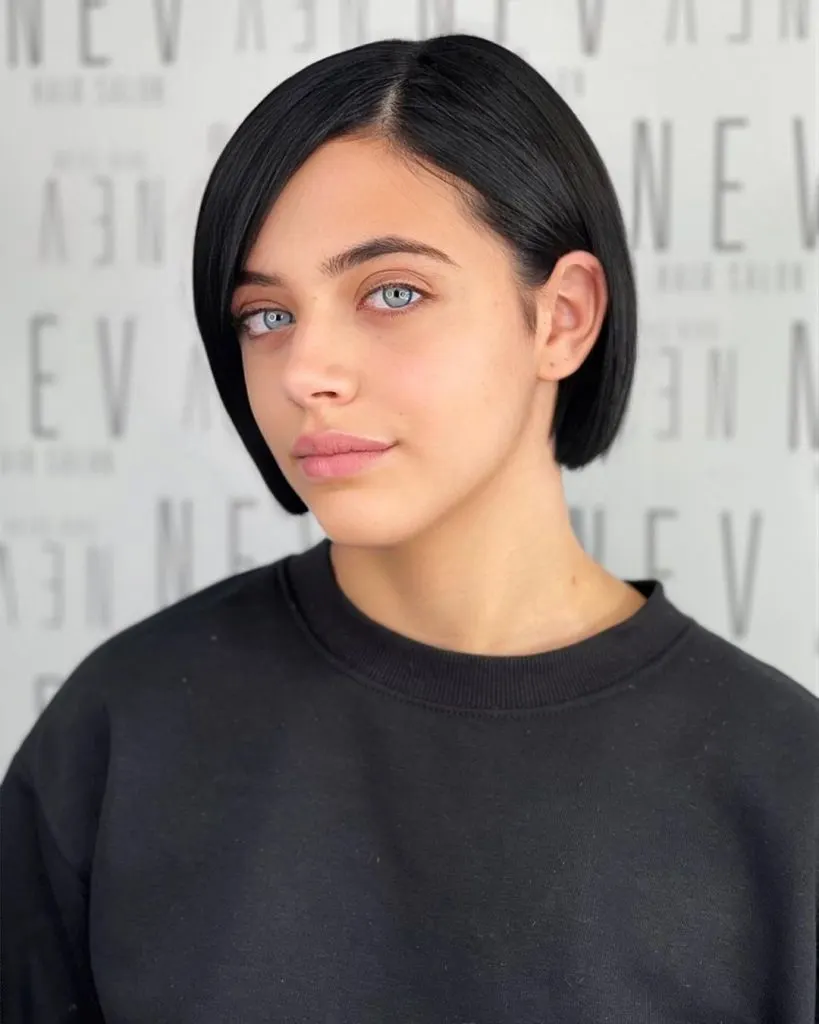 The one-length bob stays relevant for a reason—it never looks dated or like you've tried too hard. This short and sleek haircut is classic but not boring, and can be worn pretty much with any hair type. Spray some dry shampoo to the roots for a bit of a lift and manageability.
8. Pixie Sexy Short Hair Style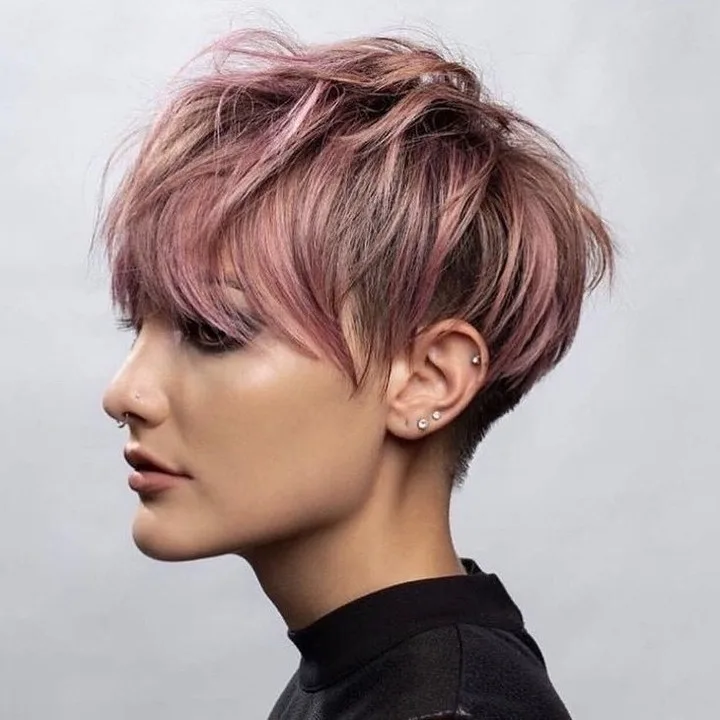 With longer bangs and layers on top you can use to create volume, a pixie can be as romantic as any long haircut. This style really brings lots of body to thin hair, so if you're after something short, easy and fluffy, look no further.
9. Cute Short Hairstyle With Bangs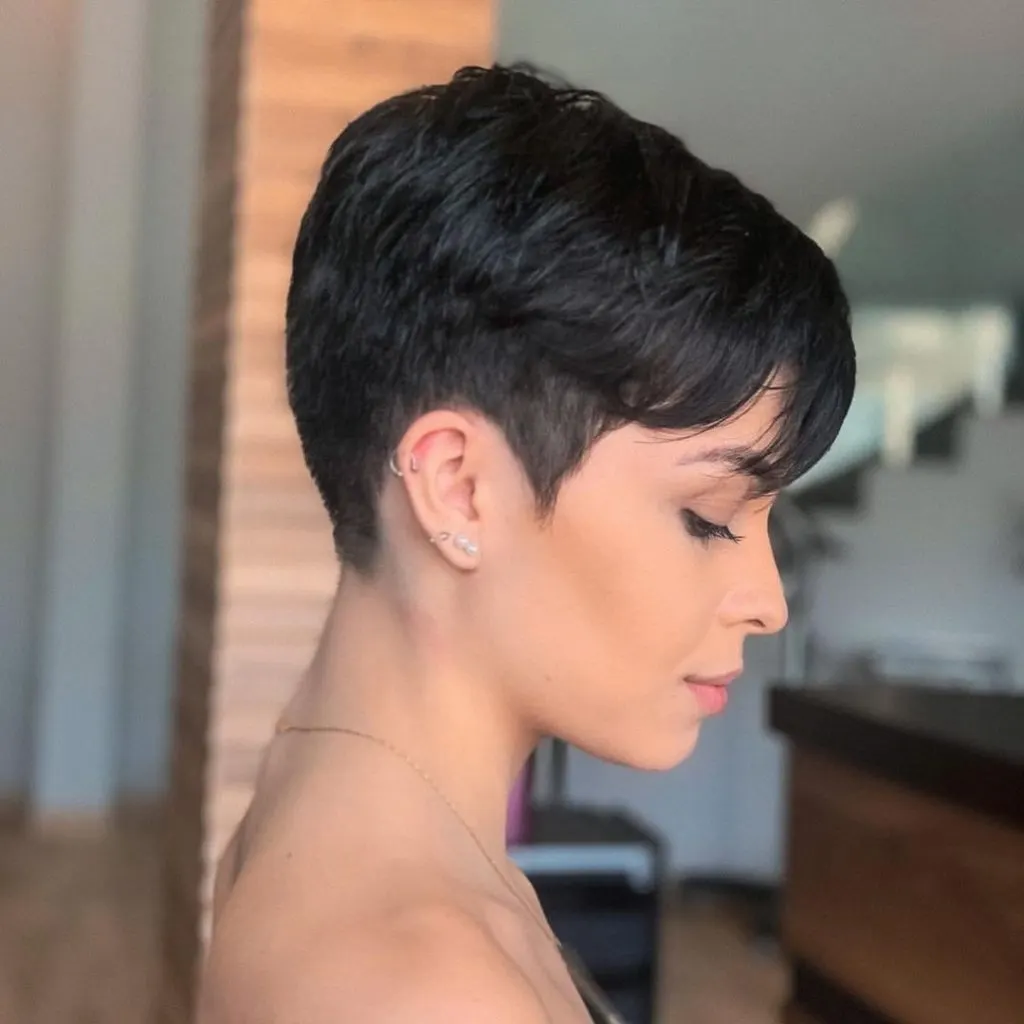 A taper haircut with lots of layers will take off all that annoying weight out of your thick hair while leaving you with lots of styling options. Wear it in a boyish c-curl, neatly parted or use styling pomade or wax to push it back.
10. Fine Hair Short Bob Haircut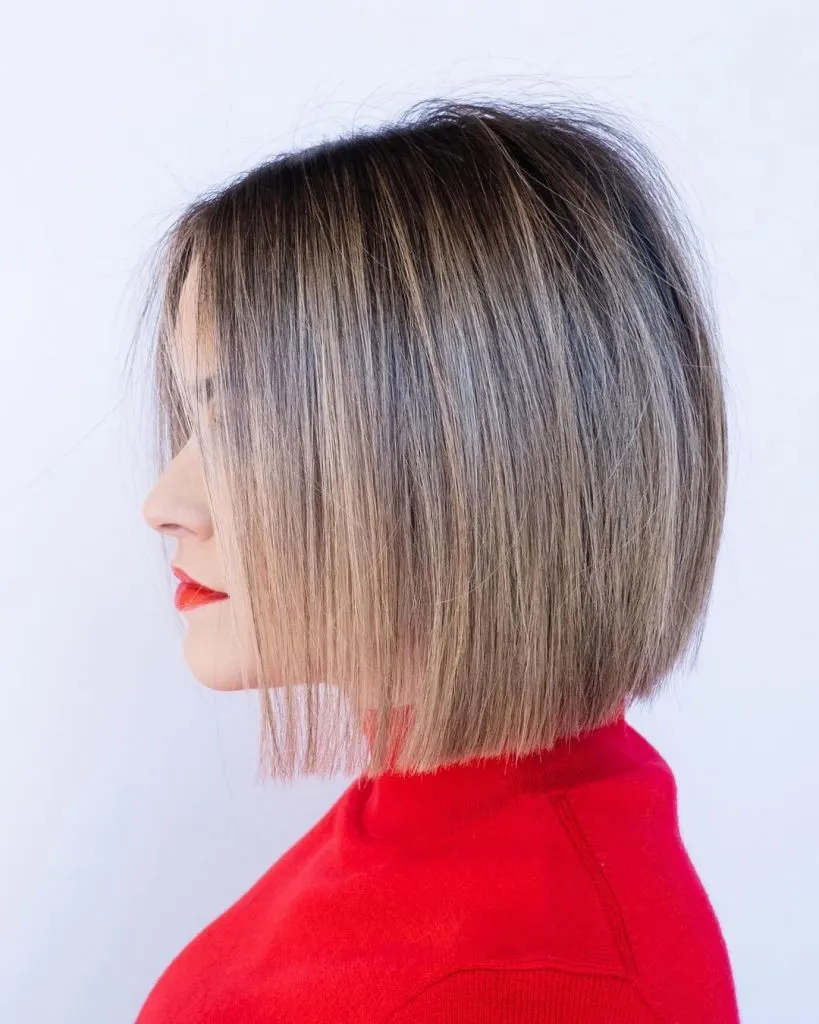 Invisible texturizing layers will give movement to your straight bob, and take off weight. A textured cut is great if you don't like neither chunky nor pointy ends.
11. Shaggy Short Haircut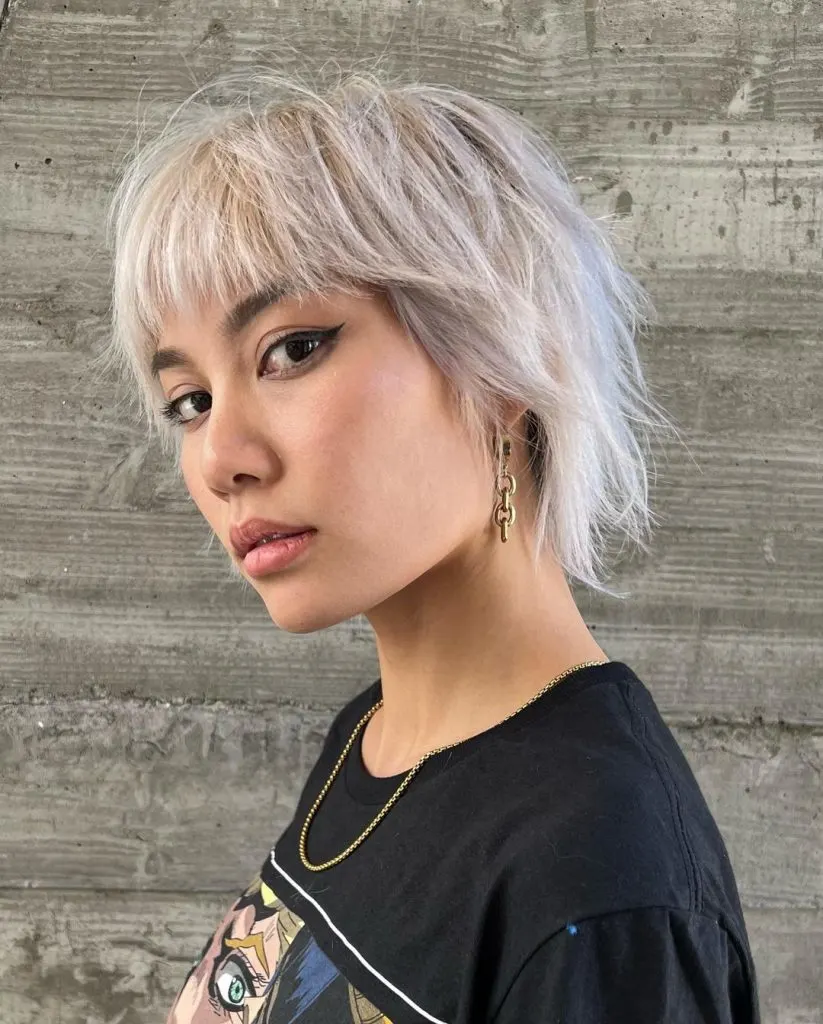 A shaggy haircut will give some texture to your straight hair. And it looks even better when you go easy on the styling, so all you need to do to get a perfect shag is run some texture cream through your strands and air dry.
12. Stacked Bob Hairstyle For Straight Hair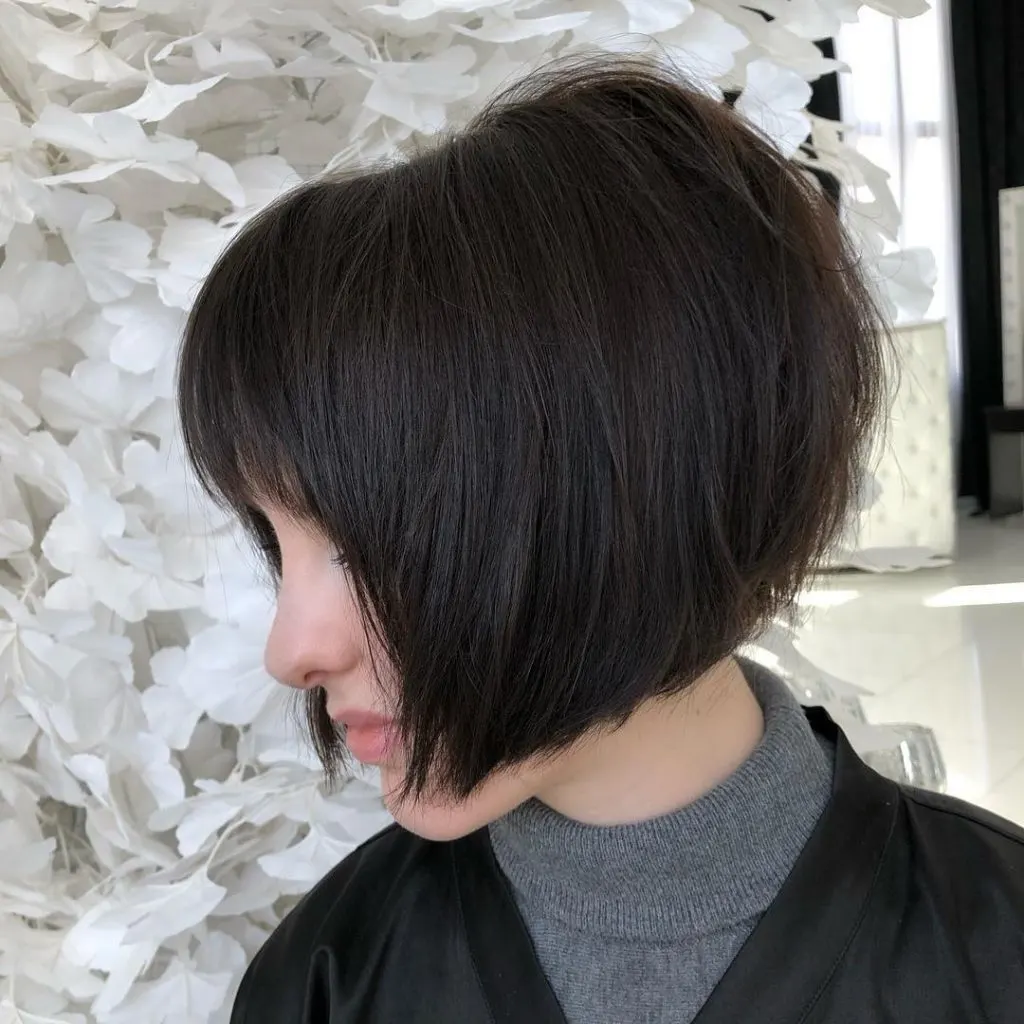 A subtly stacked bob means amazing volume and rids you of any bulk at the bottom—this is why it works both for thin and thick hair. Add bangs for a more casual look.
13. Spiky Straight Short Hair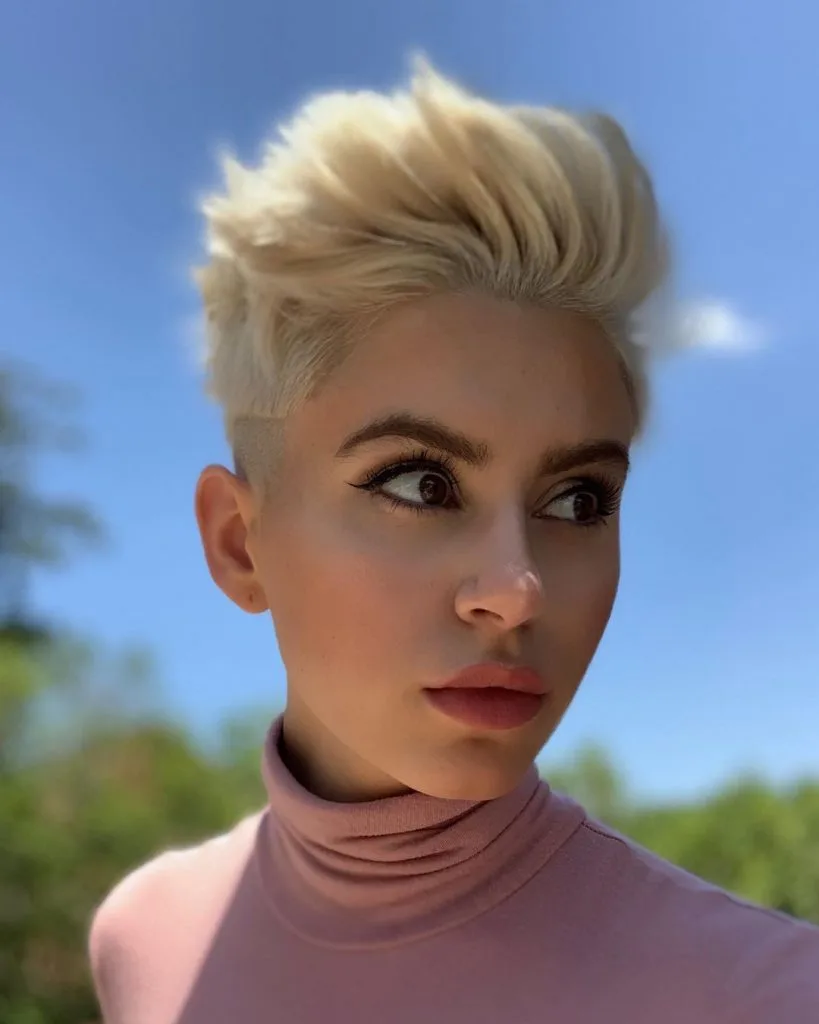 This dramatic, eye-catching style is best suited for coarse hair, since this type of hair is easier to style upward. If your hair is fine, it might be difficult to keep it standing if it's longer than an inch, so just keep it shorter.
14. Blunt Bob With Side Bangs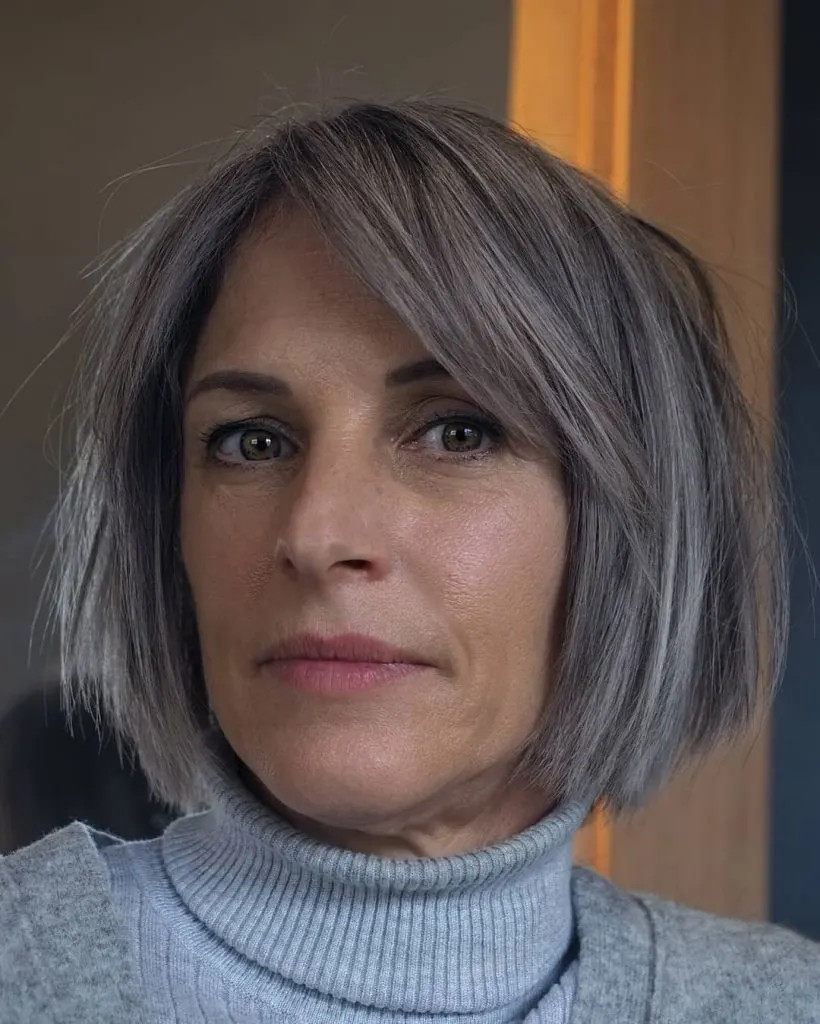 A straight blunt bob can sometimes be difficult to style around the face. Make it more flattering by adding a few face-framing strands or long side bangs.
15. Short Straight Hair With Bangs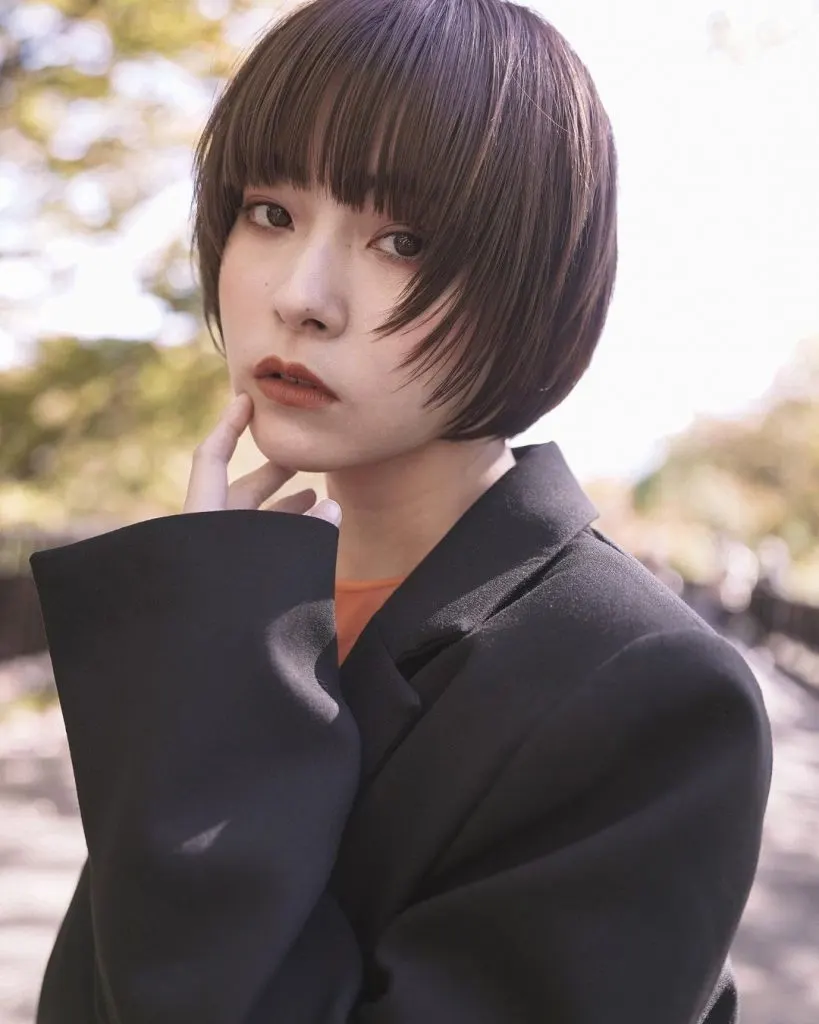 A cute rounded style makes the face seem both shorter and narrower, which is why it suits both long and round faces. If you don't like a bowl cut look, it can be avoided by point cutting the tapered layers around the face.
16. 90's Bob Style For Short Hair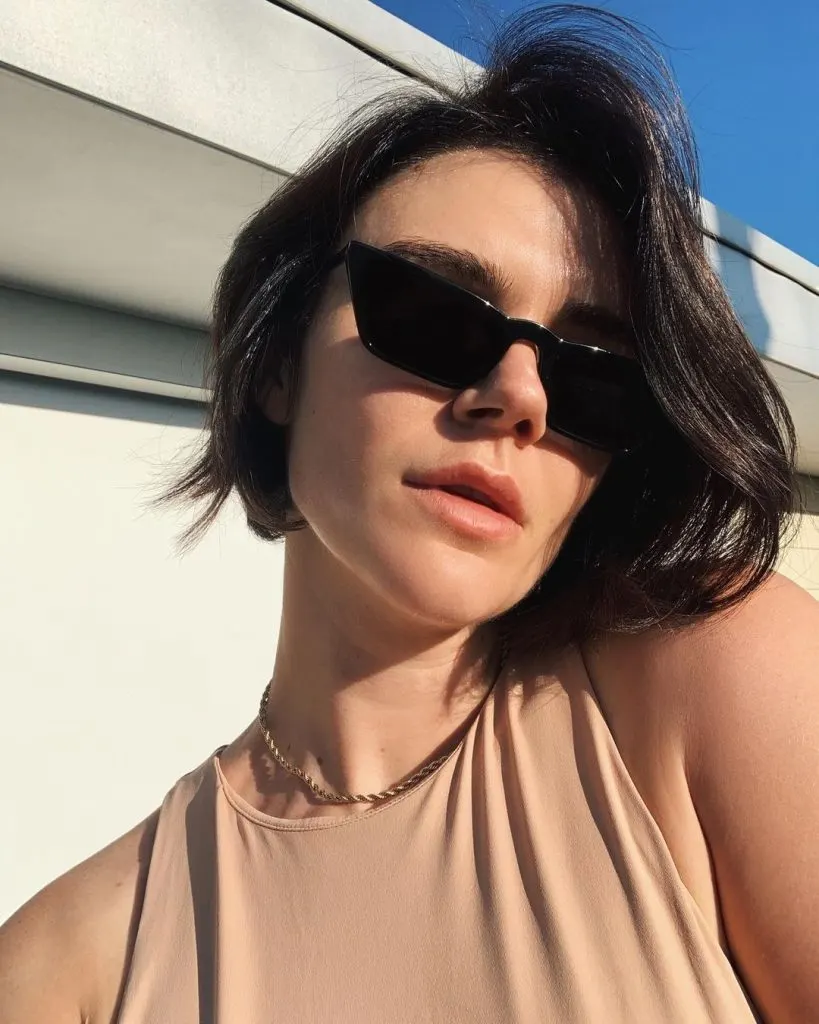 The trendiest bob style at the moment is the one inspired by the blunt chop as worn in the 90's. You don't have to blow-dry your 90's bob—the best thing about this haircut is that it plays along with your hair texture, so it's actually effortless instead of only looking effortless.
17. Chin-length Bob With Bangs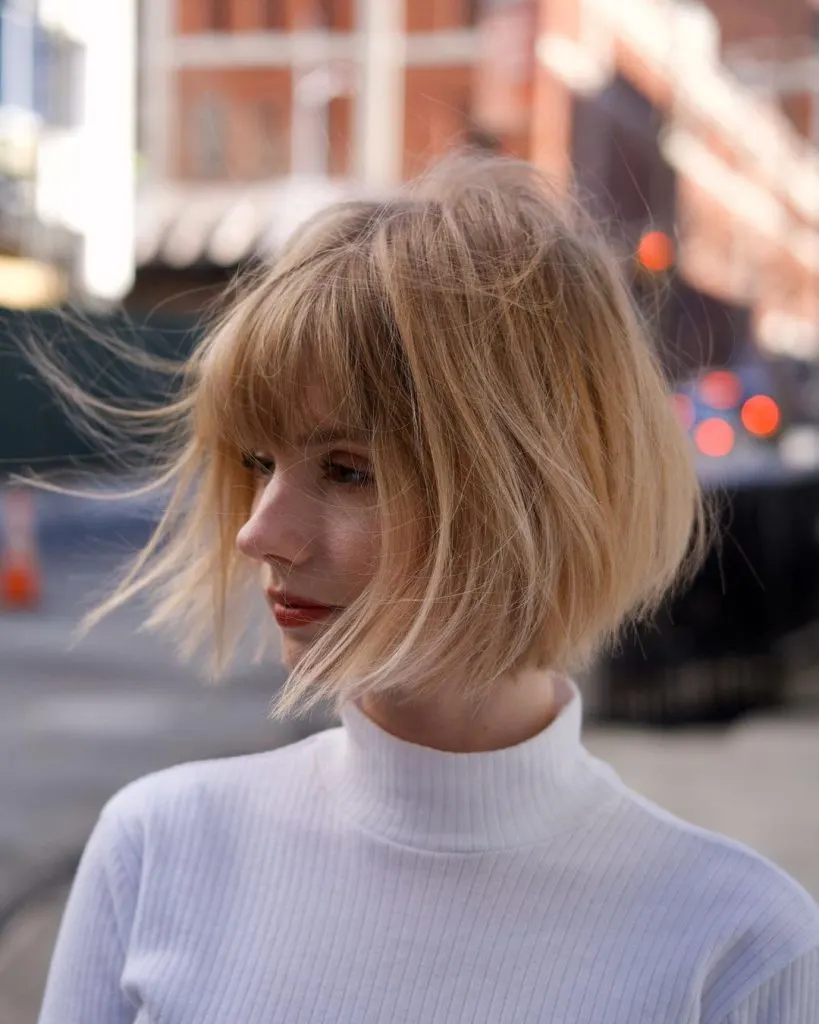 Bangs are a perfect match for a bob, particularly if your hair is straight. You have plenty of choices; any type of bang can freshen up your haircut. Straight-across bangs like these make your hairstyle look classic yet natural.
18. Cute Short Haircut With Undercut And Long Bangs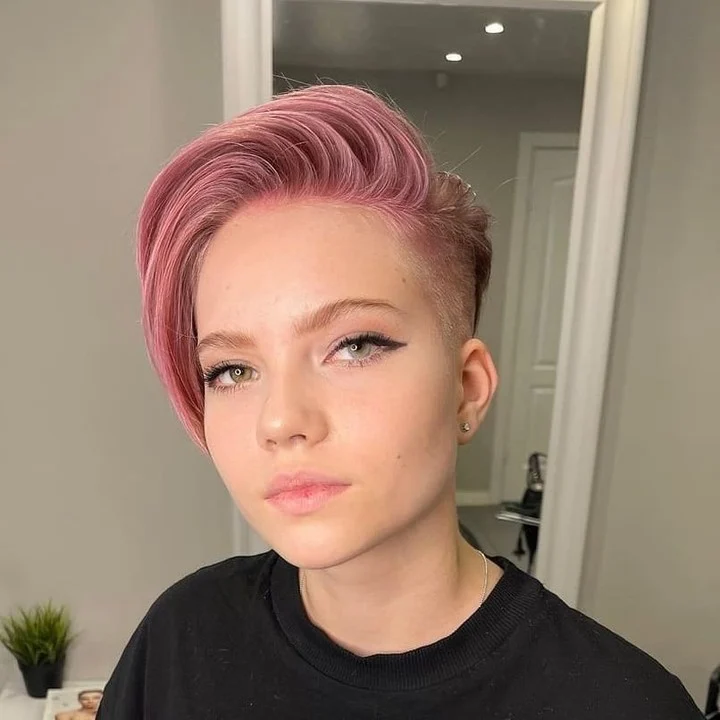 Edgy, but cute—this style combines a dramatic undercut with long, sleek hair on top and a pretty pink color.
19. Layered Short Hairstyle For Fine Hair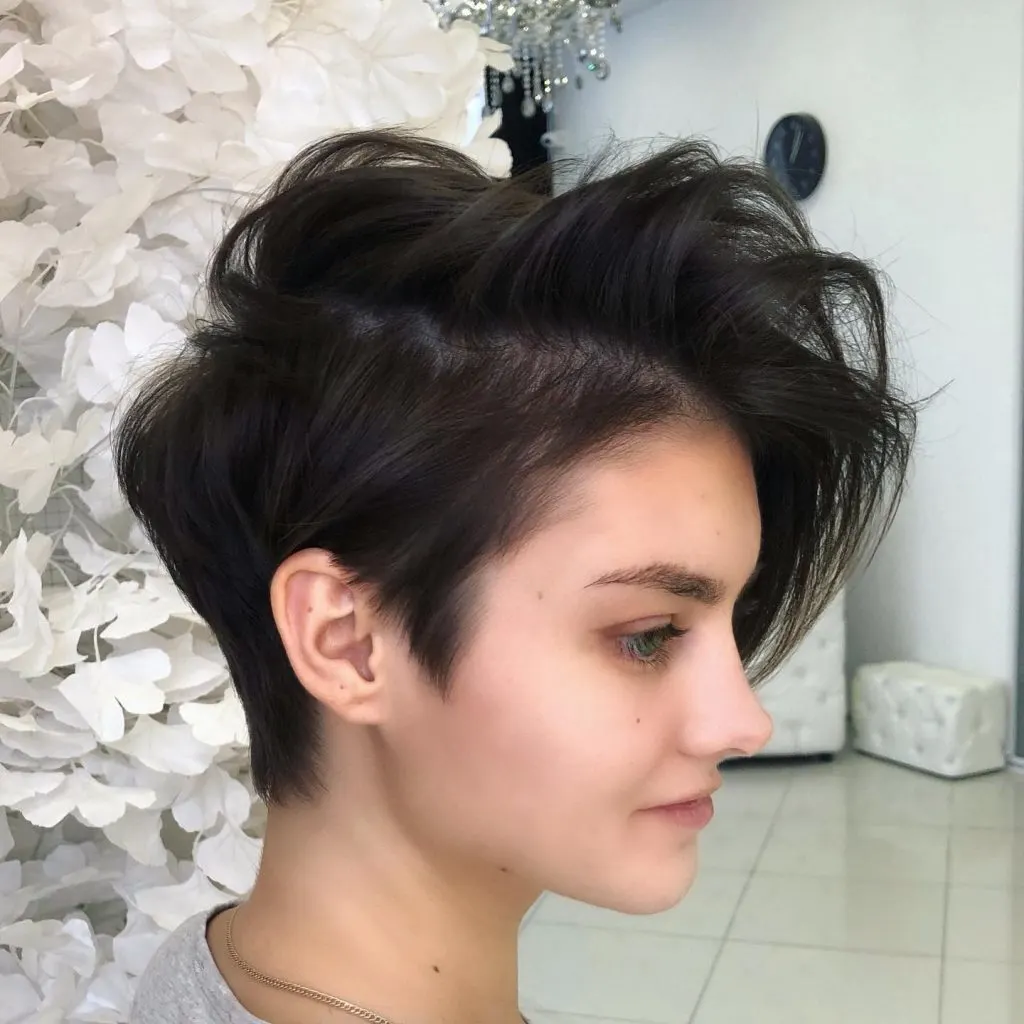 Long layers on a long pixie create movement and add volume, making it an ideal short style for fine hair. To get your hair to look even fuller, lift it up from the root with a round brush and blow dry from root to tip.
20. Fine Hair Short Haircut With Long Bangs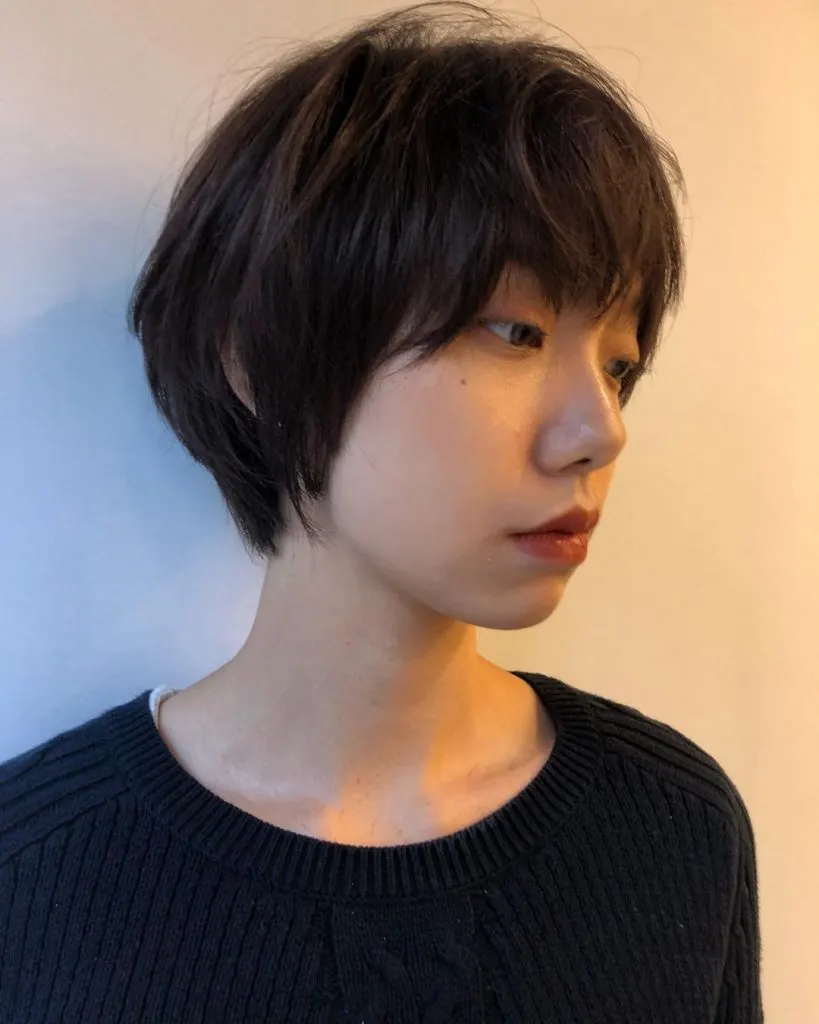 A hairstyle will suit you best if it matches the lines of your face. This fluffy layered cut with face-framing bangs has a lot of volume—it's super flattering for someone with a round face.
21. Cute Hairstyle For Short Hair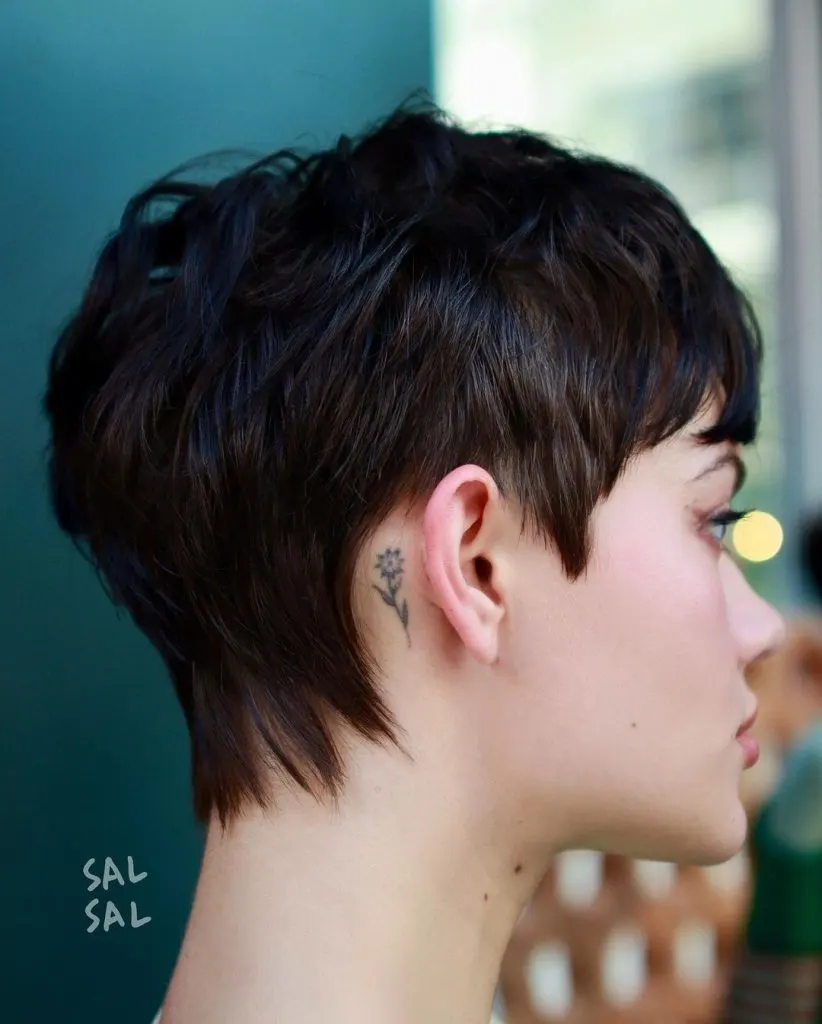 If you have thick hair, this layered pixie is pretty and low maintenance. You don't really have to do anything to your hair and you'll still look chic—a little bit of texturizing spray, and you're good to go.
22. Cute Straight Hairstyle With Side Part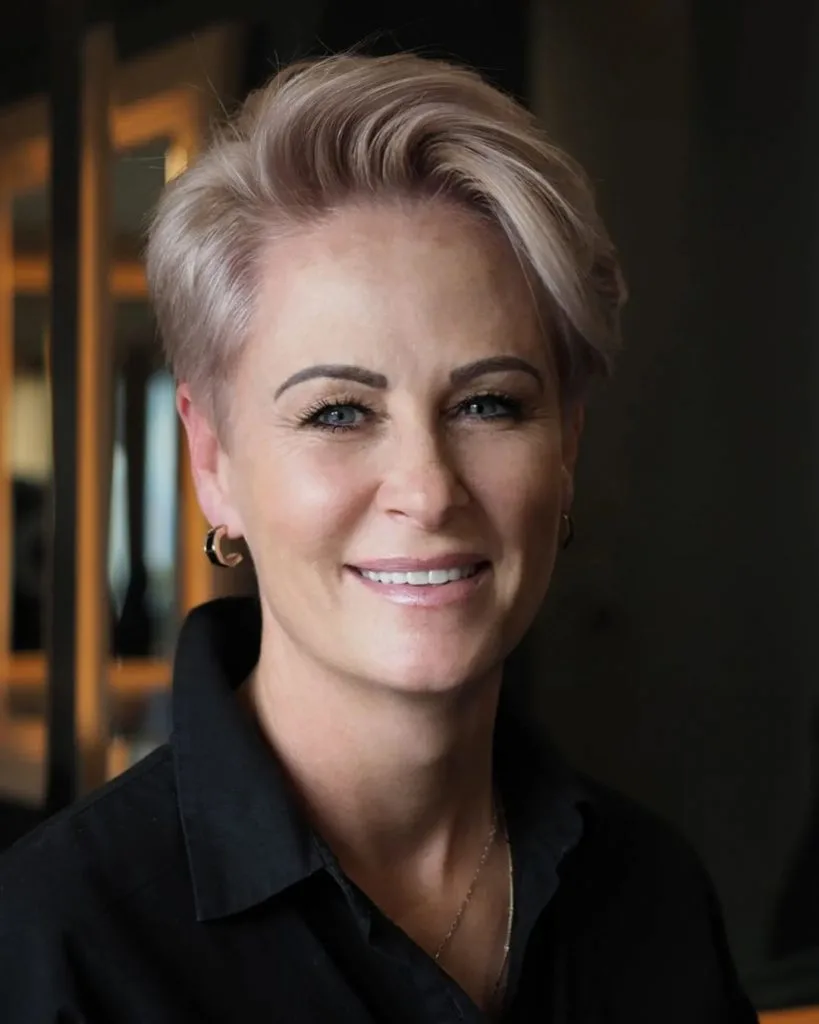 Length on top and shorter sides don't always mean edgy: here's an example on how elegant it can be. The long bangs give you lots of options to play with, and short sides keep things easy.
23. Short Straight Haircut With Fringe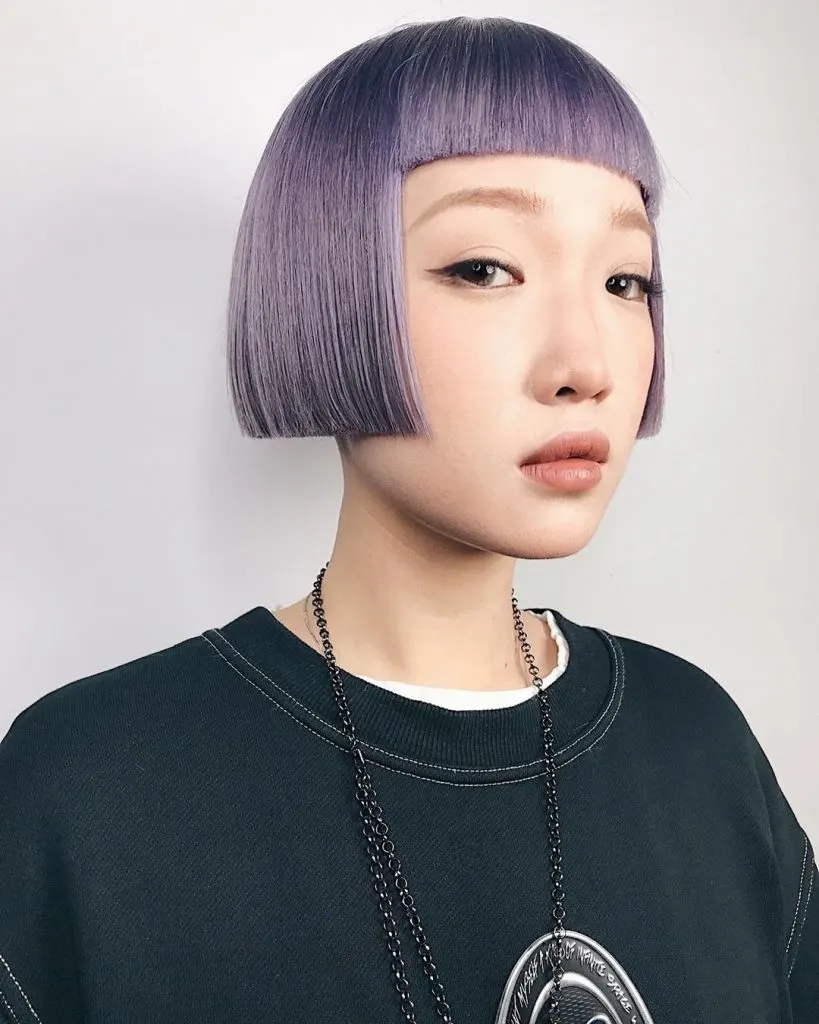 Ultra-short bangs are the perfect complement to an ear-length bob. If your hair is stick-straight, you're already halfway there if you want to wear it sleek, but you'll probably need to use a flat iron to really get there.
24. Shaggy Short Straight Hair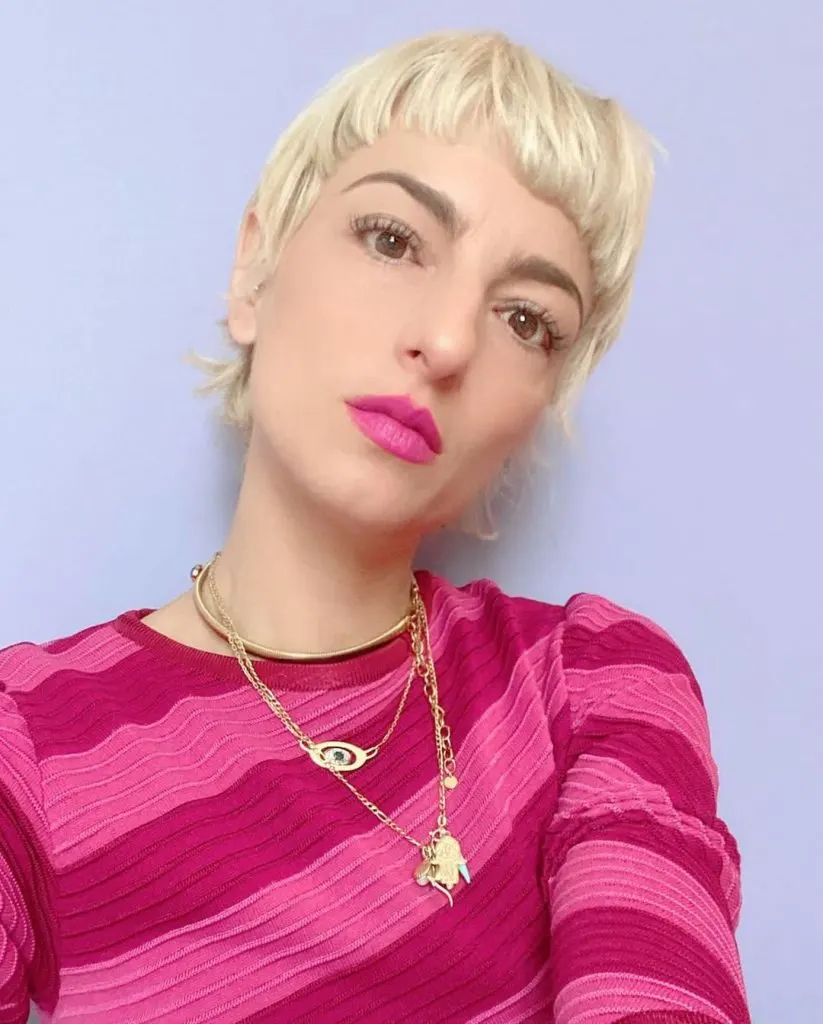 Baby bangs and a tiny mullet look super cute—and they're super trendy. The choppy layers give this cut lots of body, so it's not a difficult style for straight hair.
25. Platinum Blonde Super Short Haircut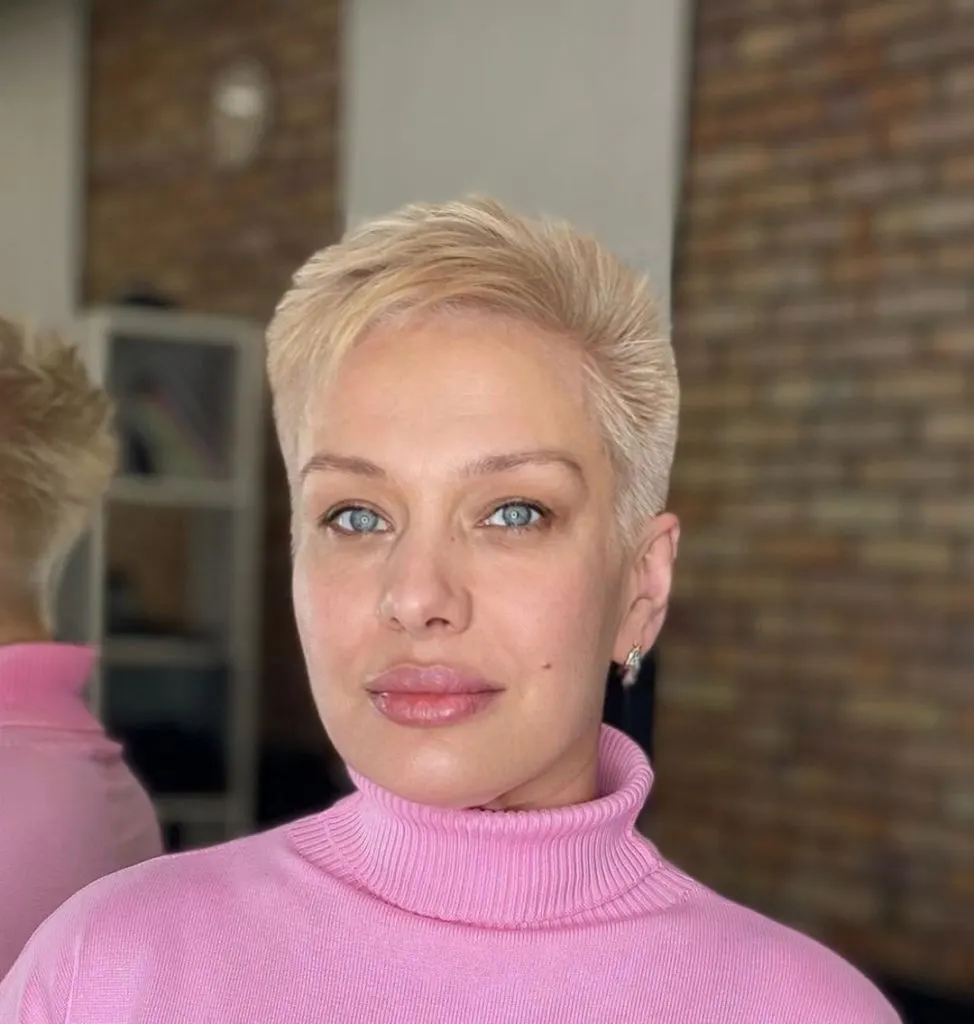 If you want to draw attention to your face, nothing is as effective as an ultra short cut. It takes confidence, but very short hair is low maintenance and gives you the perfect opportunity to play with color.
26. Undercut Haircut For Straight Hair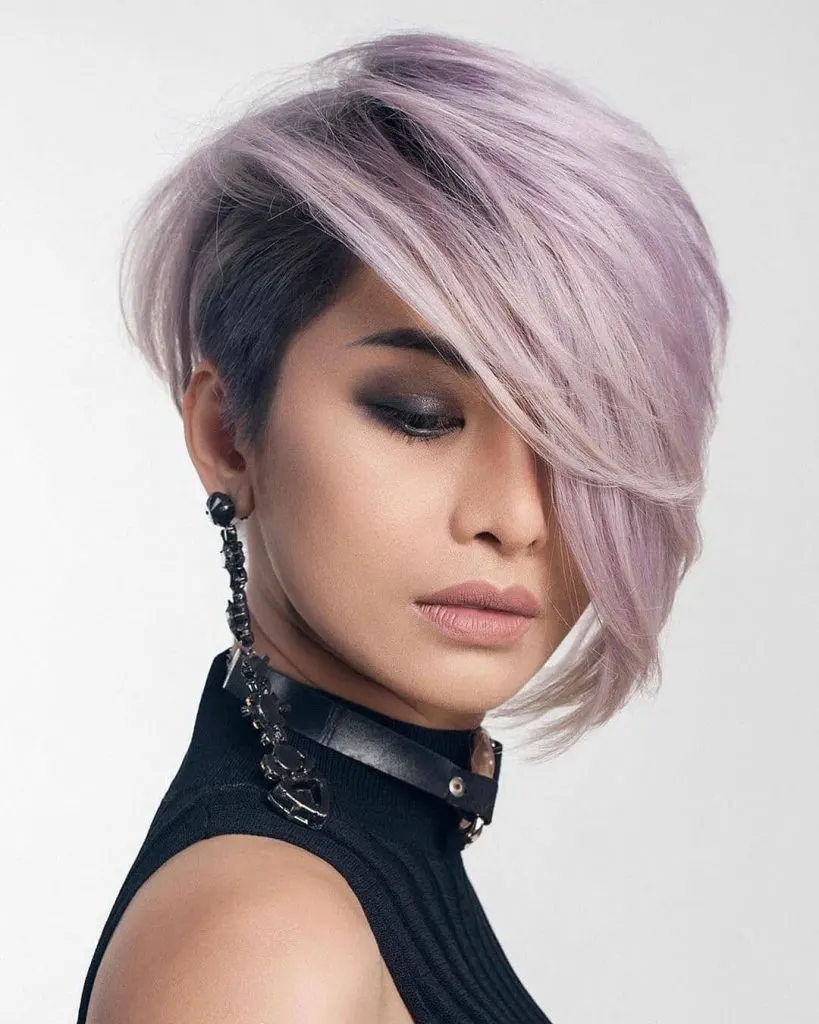 Bob in the front, pixie in the back? This asymmetric undercut look is dramatic and chic, and combines enough length to play with all the ease of short hair.
27. Choppy Short Bob For Fine Hair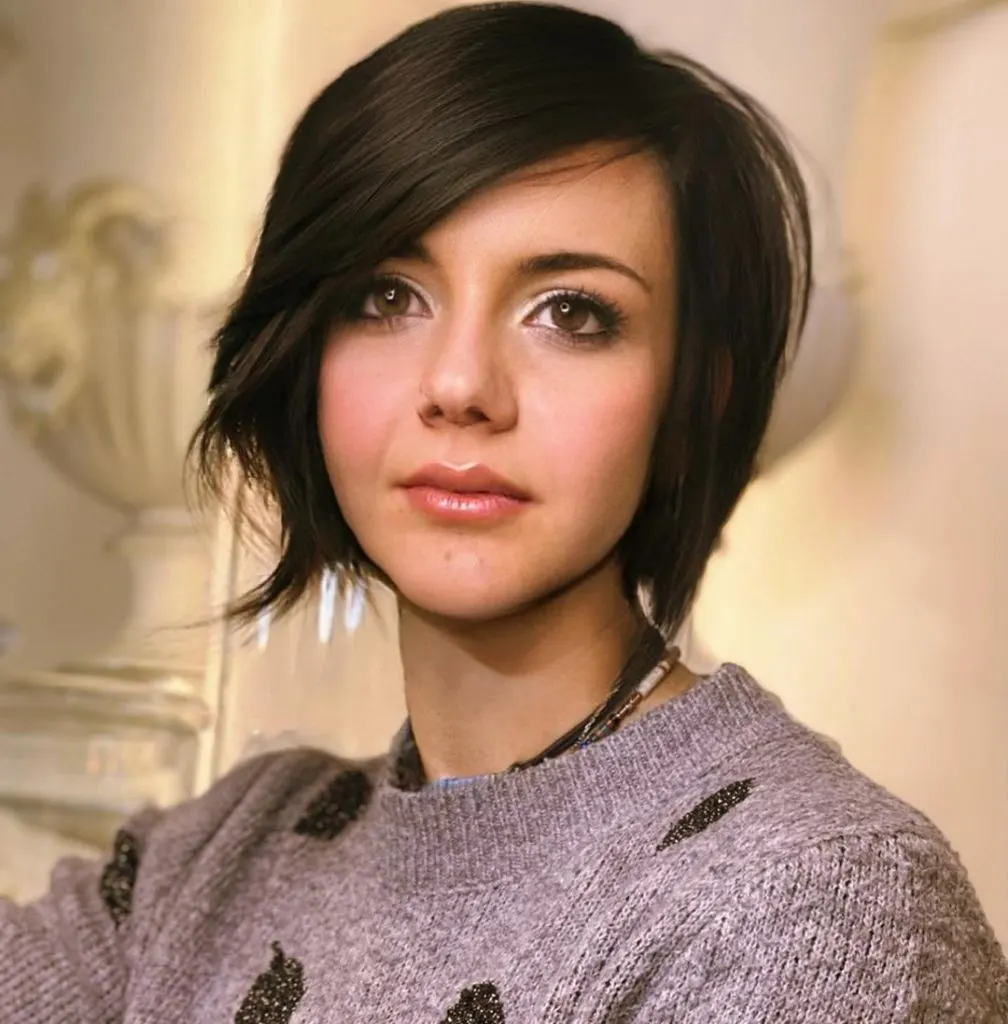 A layered bob is all about flow and movement. The wispy ends make it look breezy and the layers on top create volume. Wear with bangs across one eye if you want a retro 00's look.
28. Asymmetrical Short Hairstyle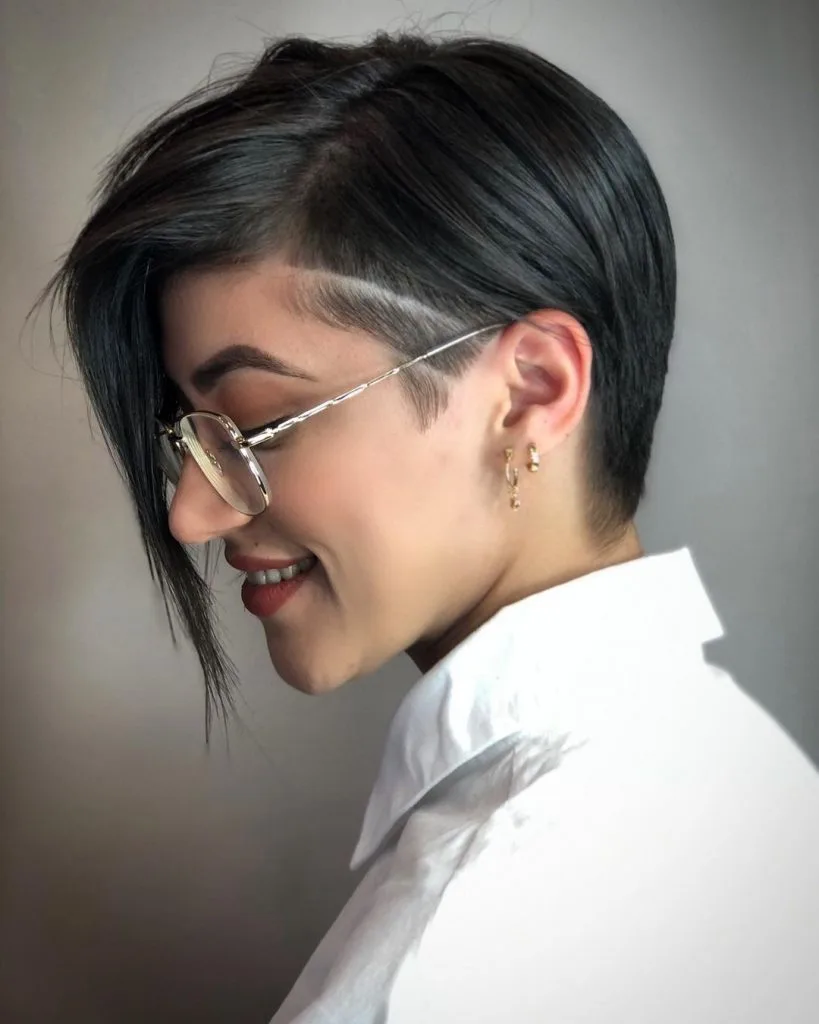 The fun part of having short hair is that it doesn't stay short for long, which makes it easy to play with any way you want to, such as this shaved design.
29. Edgy Short Hair Hairstyle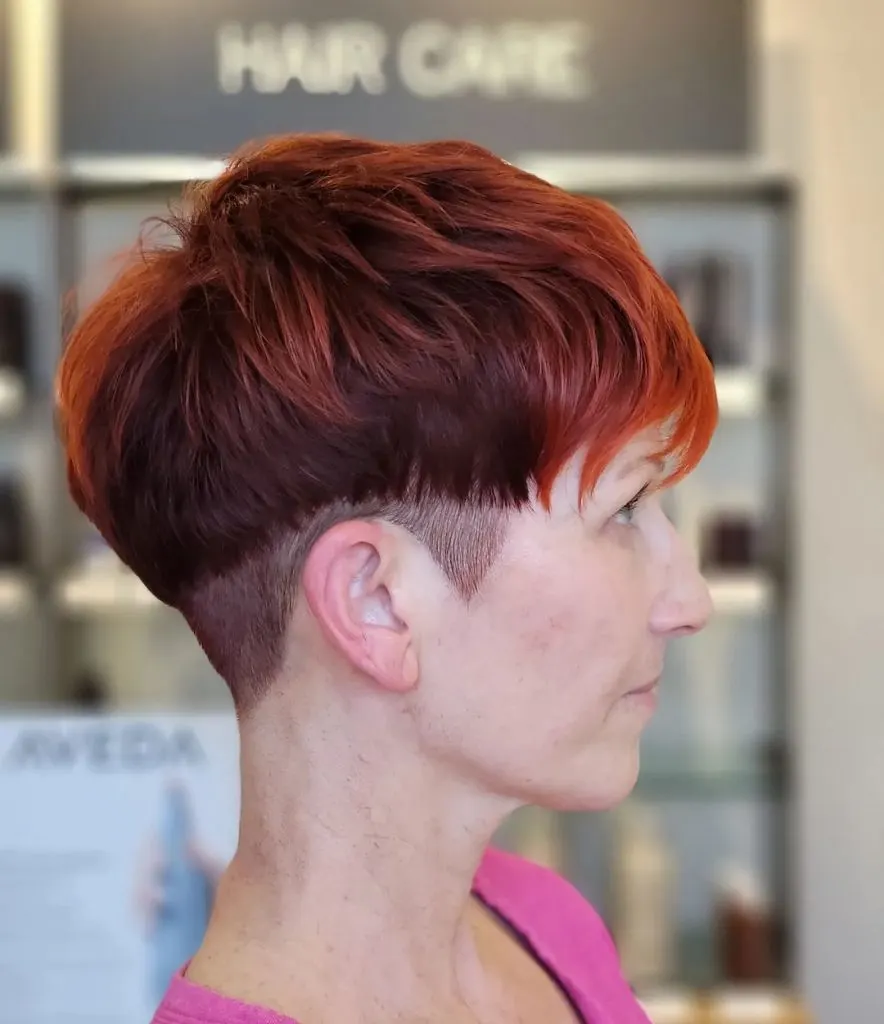 Darker color underneath and a brighter shade on top creates an interesting dimension, proving color for short hair doesn't only have to be about experimentation.
30. Pixie Short Hairstyle For Fine Hair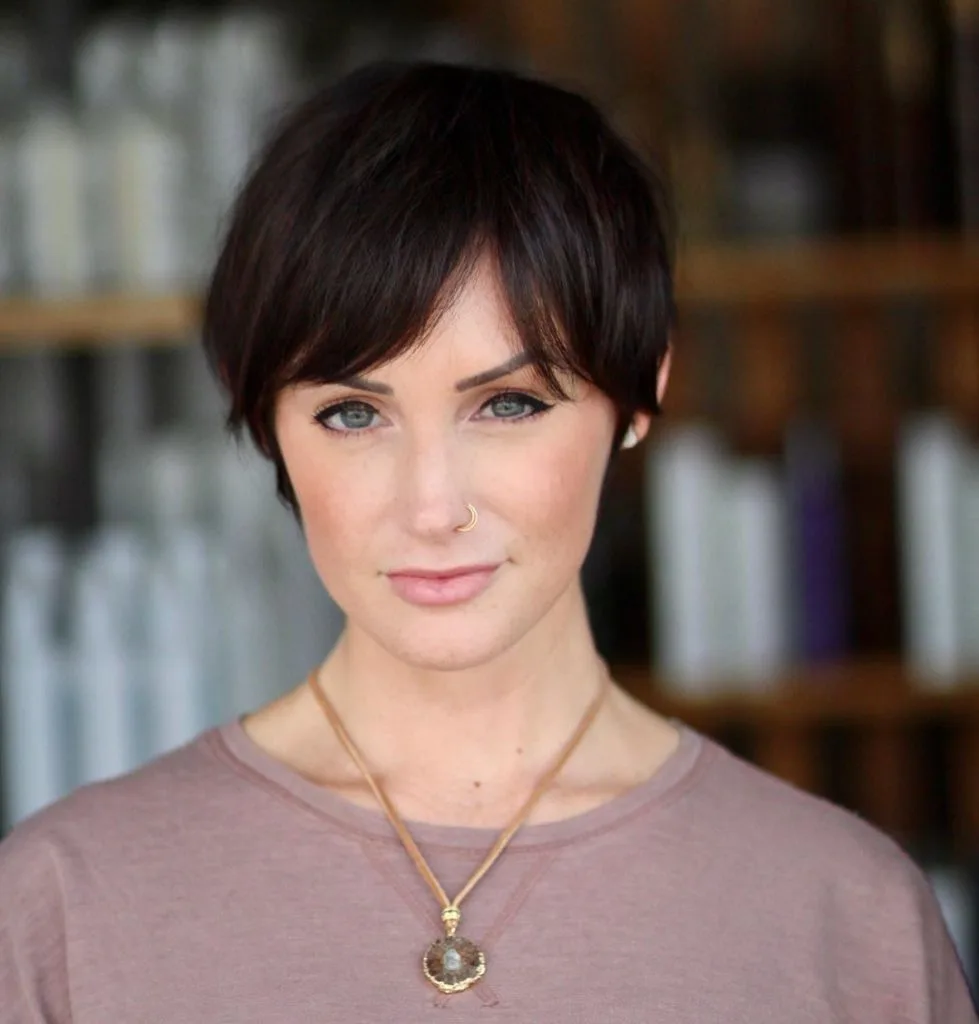 A pixie doesn't always have to be closely cropped. If you want the face-framing, low-fuss style but still want some length, long pieces on top and around the face are super cute and soft.
31. Short Haircut For Thin Hair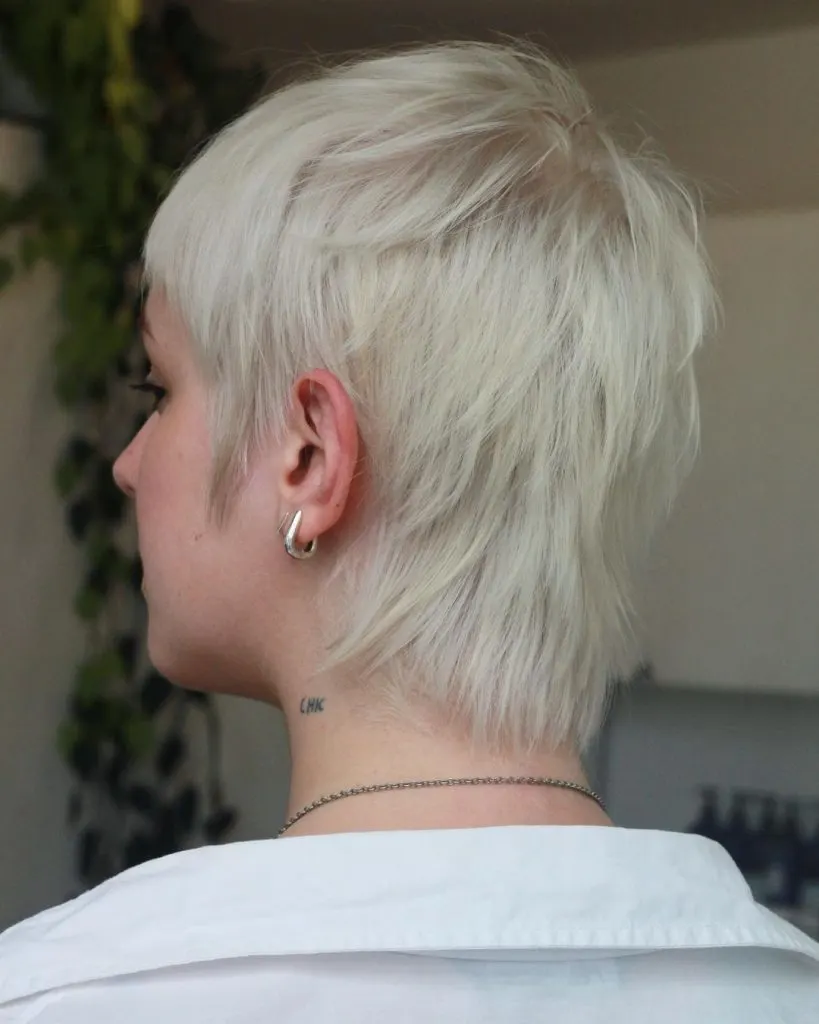 Mullets are mega popular, and great for giving body and volume to thin hair. Choppy layers work with any texture, and even stick-straight hair will match the style perfectly.
32. Choppy Short Straight Hairstyle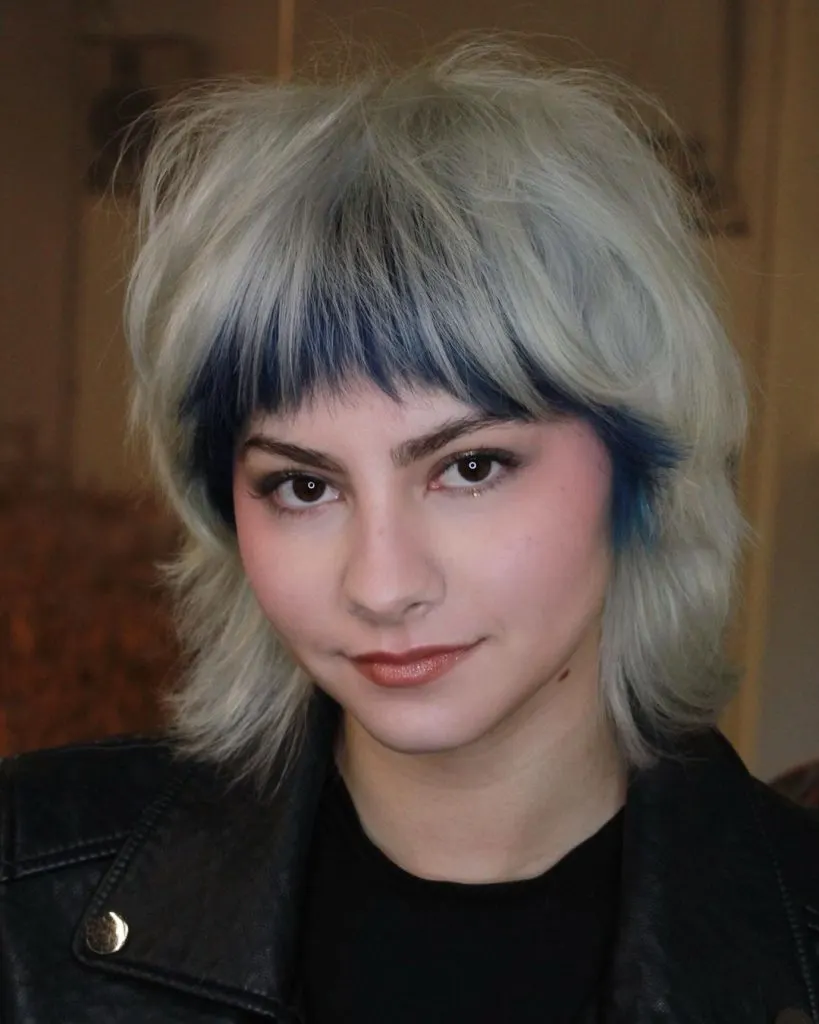 When you have a lot of hair, you have many hairstyle options that you can pull off, but stay away from too much length. This kind of hair can look heavy, so layers make it come alive.
33. Short Layered Tomboy Haircut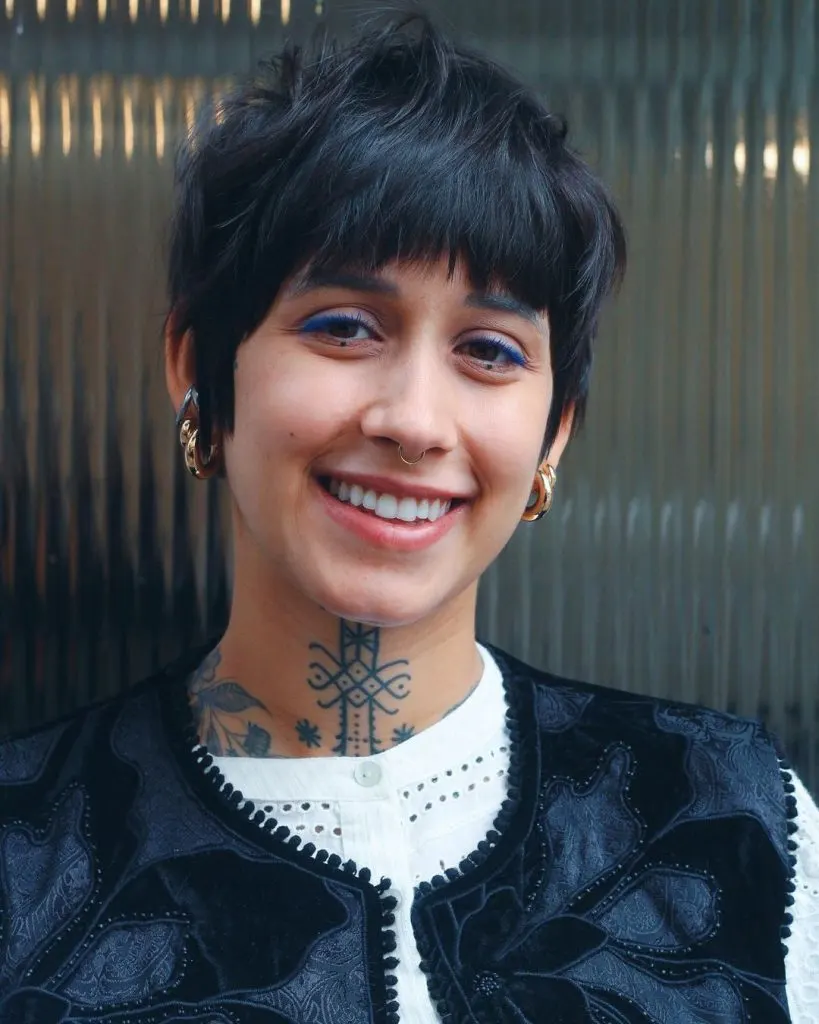 The layers on top give this pixie height and volume, and the full bangs work along with the thickness of the hair. This style is short, but fun—it has enough length to style in multiple ways.
34. Bob Hairstyle For Short Hair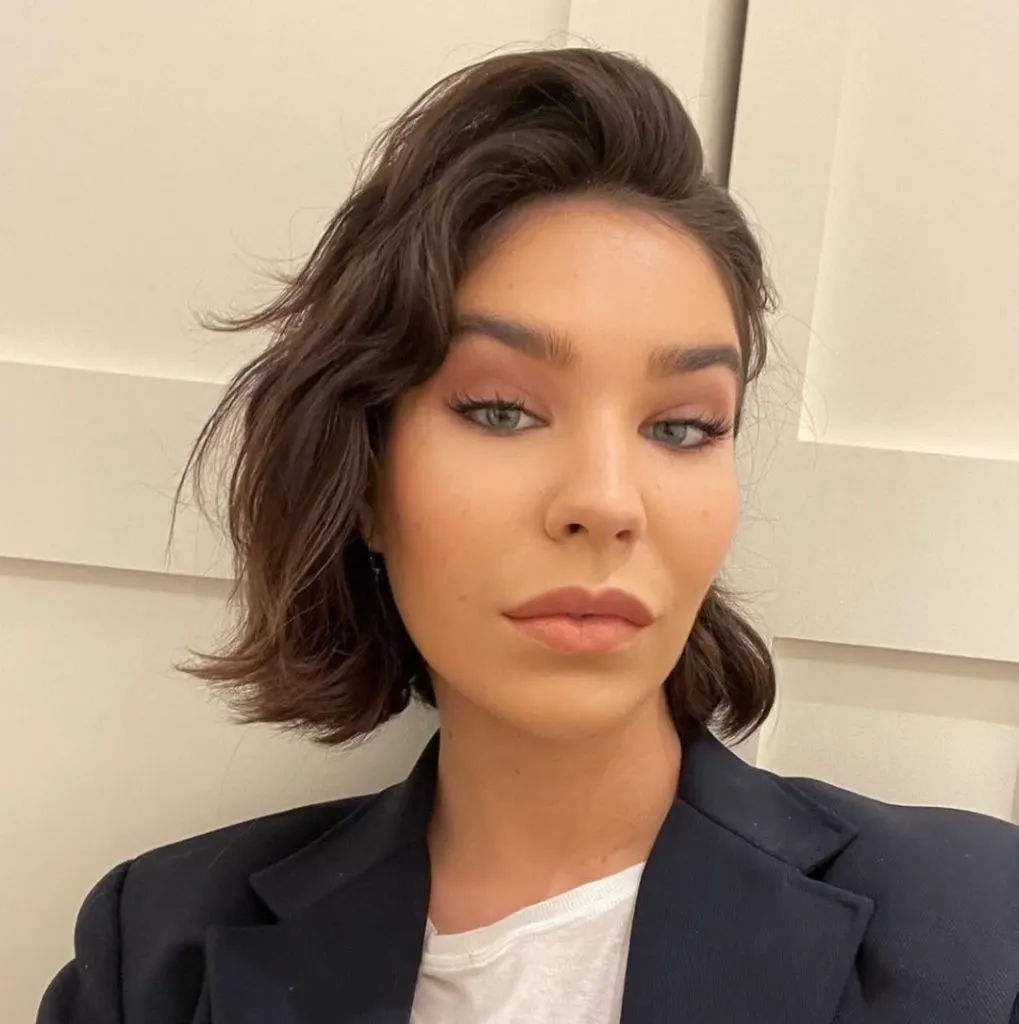 The perfect effortless bob looks lived-in and not like you've tried hard. Ask your hairdresser for a strong outline that's not perfectly precise. To style, apply some styling cream to damp hair and let it air dry.
35. Very Short Haircut For Fine Hair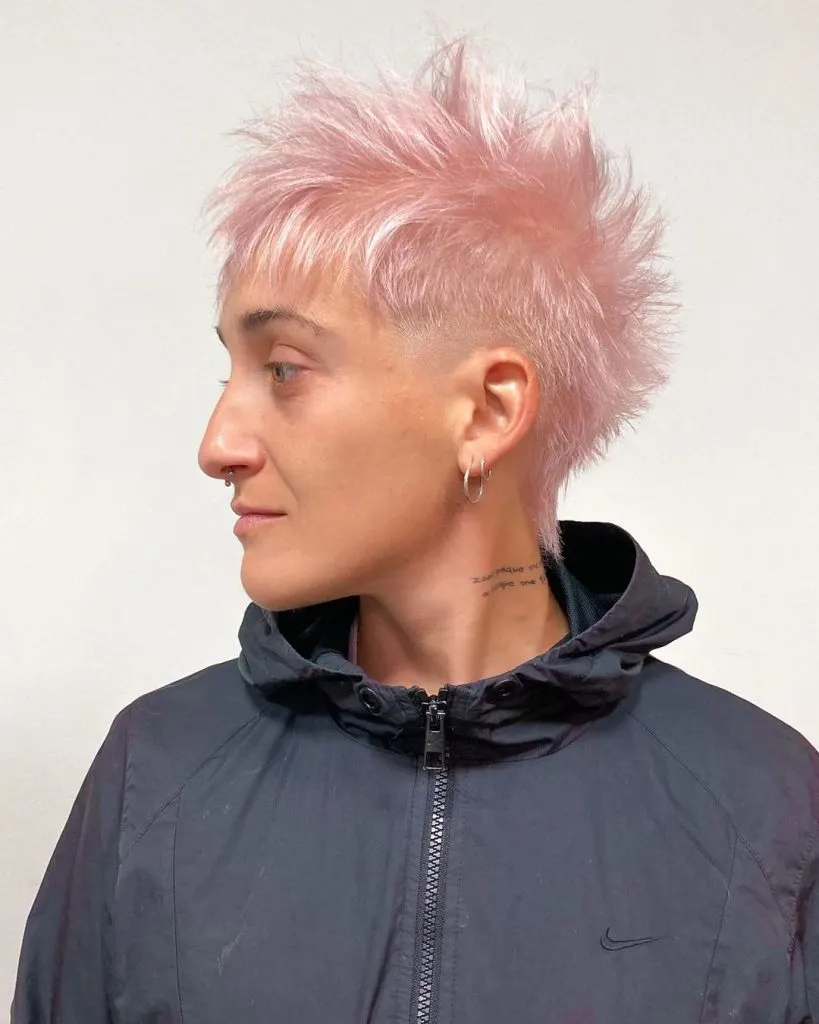 Styling mousse or clay are better choices than gel if you like wearing your hair spiky, to avoid the crunch and keep your hair soft yet fixed.
36. Bob Haircut For Short Hair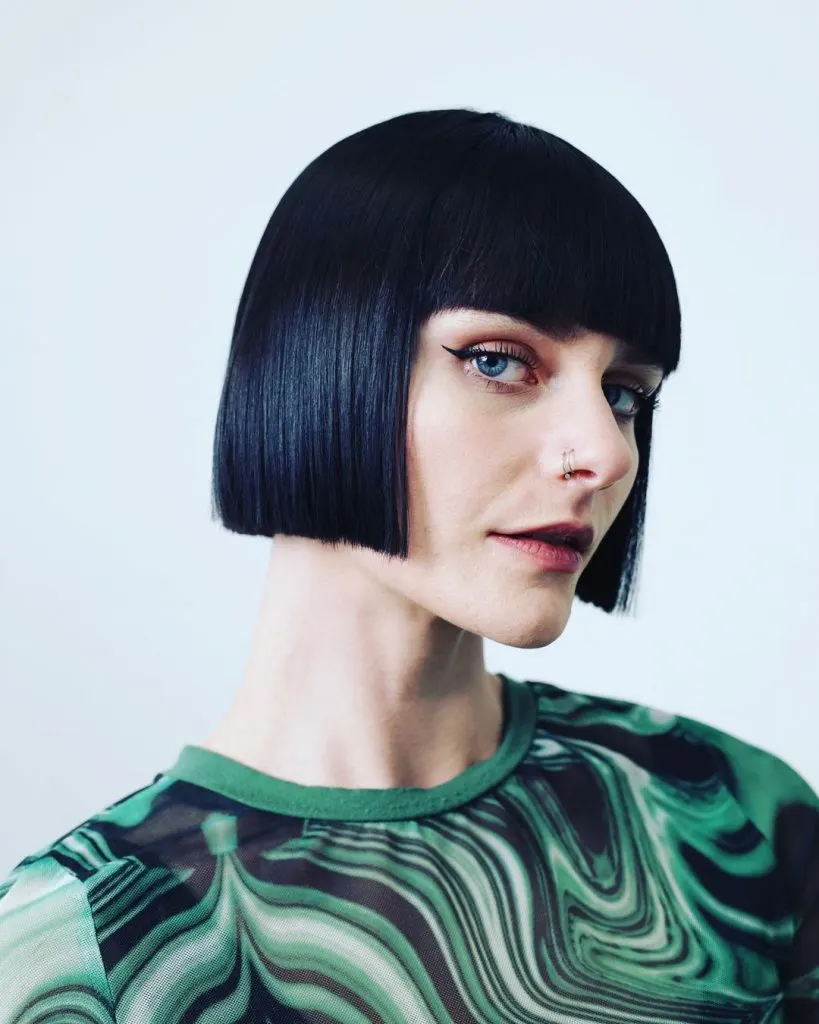 Short, sleek and glossy black is a statement look that won't go unnoticed. This style works best with dramatic colors, and if black is not your preference, another vibrant color would work just as well.
37. Fine Hair Low Maintenance Short Haircut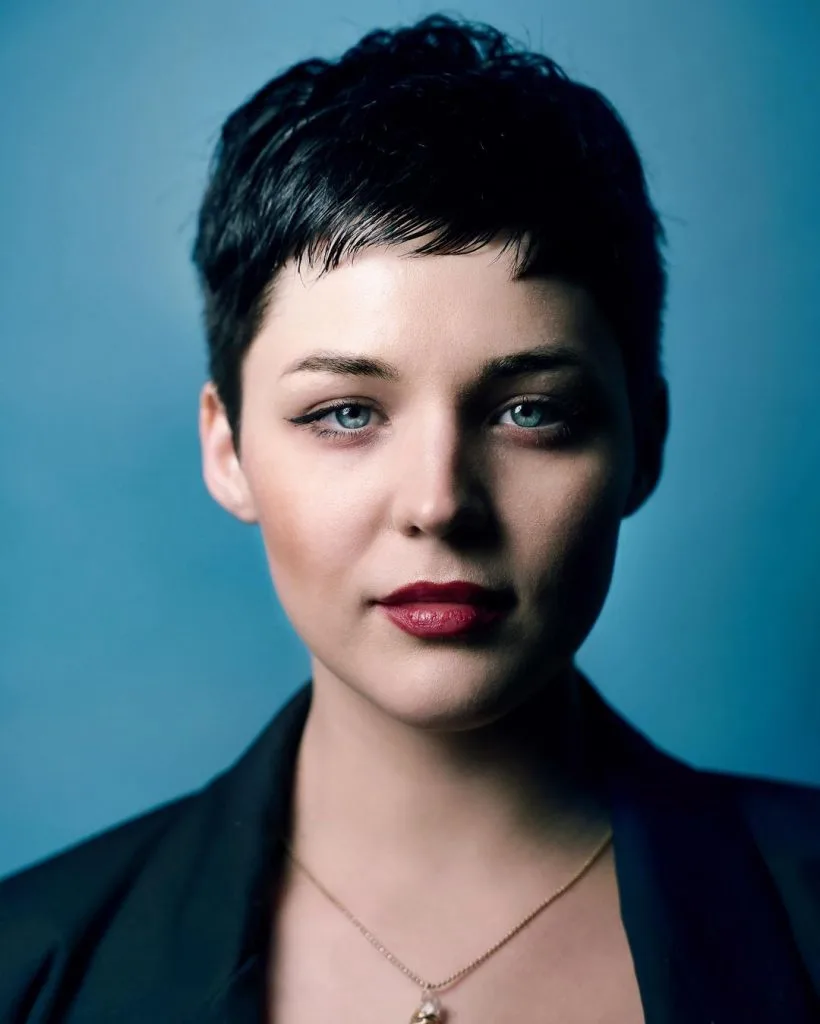 A pixie with micro bangs needs frequent trims, but it's so chic and flattering that it's not difficult to make a commitment.
38. Choppy Short Hairstyle For Straight Hair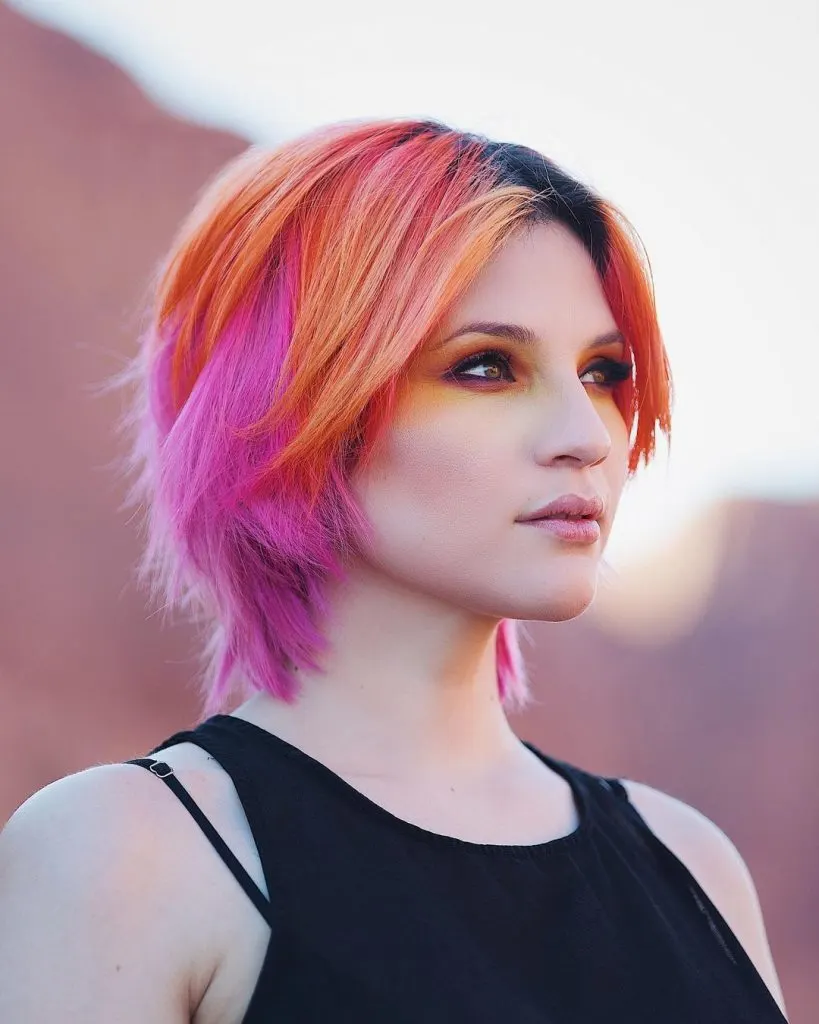 Neck-grazing in the back with longer, face-framing bangs—the wolf cut cut is a combination of shag and mullet that's easy to wear. It's also a great transitional style when you want to grow out your hair.
39. Short Straight Hairstyle With Bangs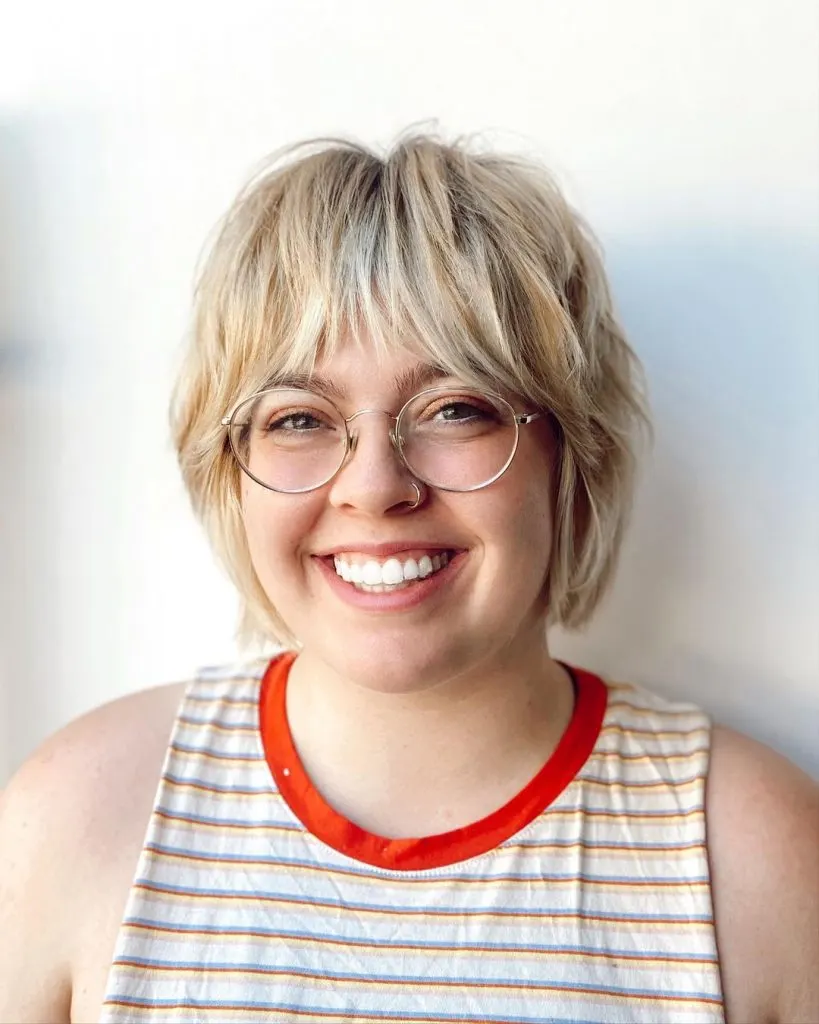 This style is as lightweight as it's full of texture. Curtain bangs and choppy layers make it super flattering and cute.
40. Voluminous Short Straight Hairstyle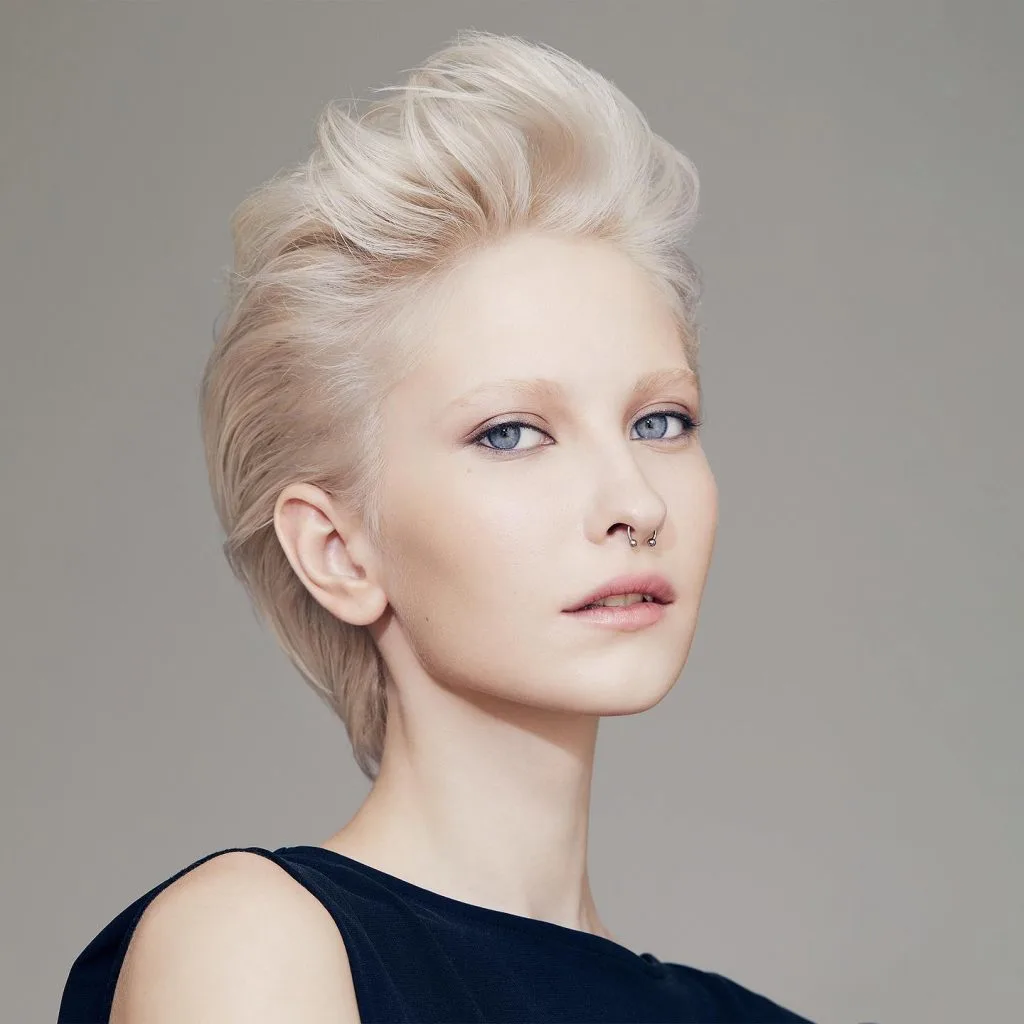 Short hair doesn't mean you're short on styling options—this swept-back style is glamorous, but the same haircut can also be worn down in an everyday style.
41. Short Asymmetric Straight Hair Haircut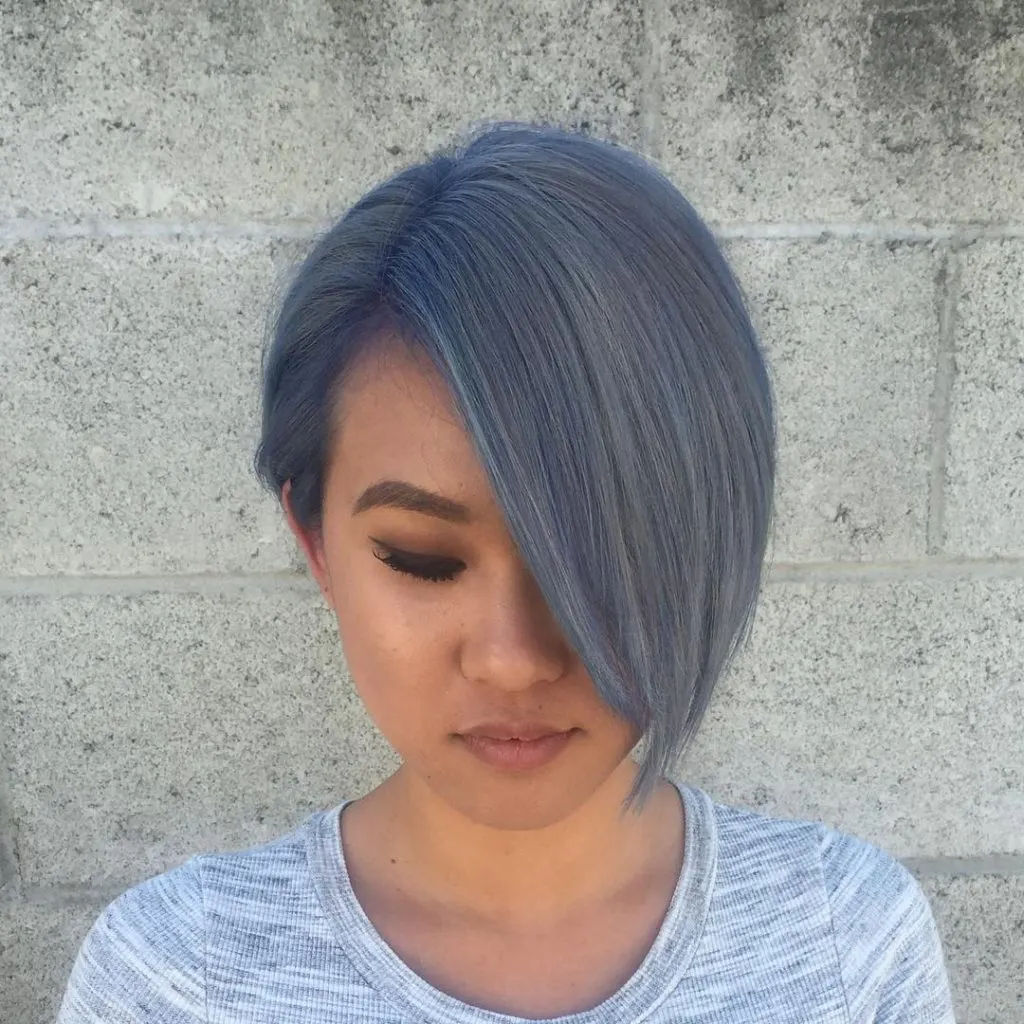 Get super dramatic with an asymmetrical cut—it's eye-catching without needing too much work.
42. Layered Short Haircuts For Straight Hair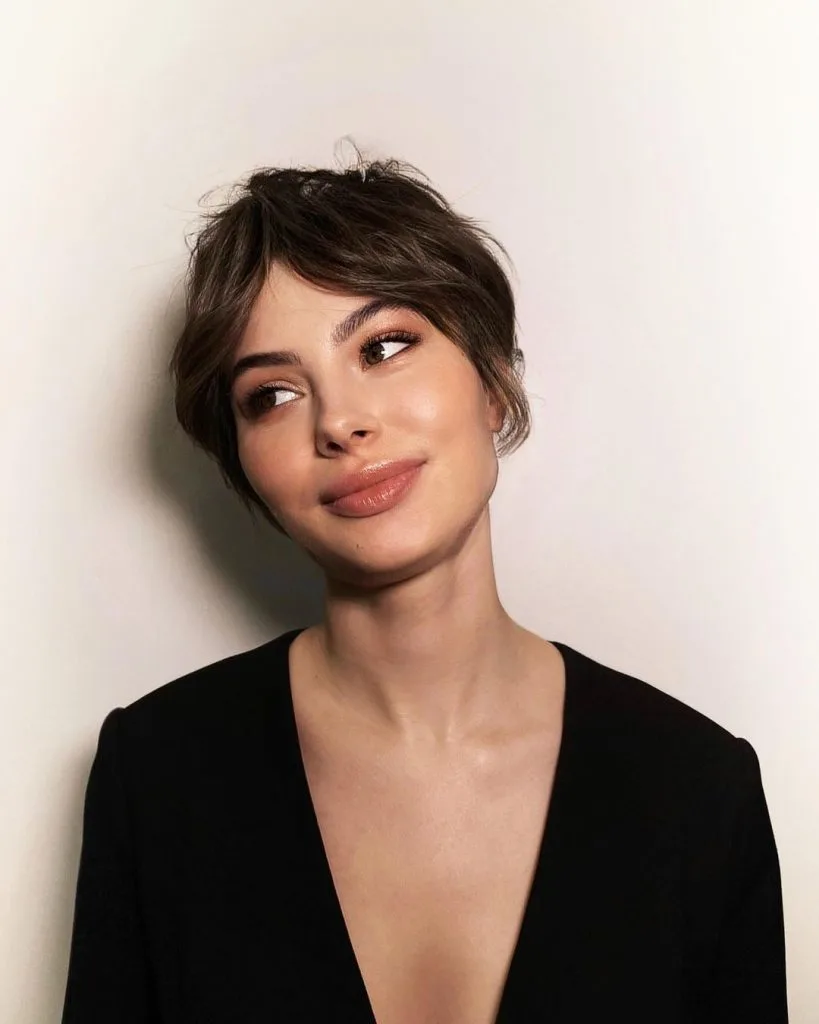 A pixie with curtain bangs is the ultimate face-framing haircut—it draws attention to your eyes in the most flattering way.
43. Easy Short Hairstyle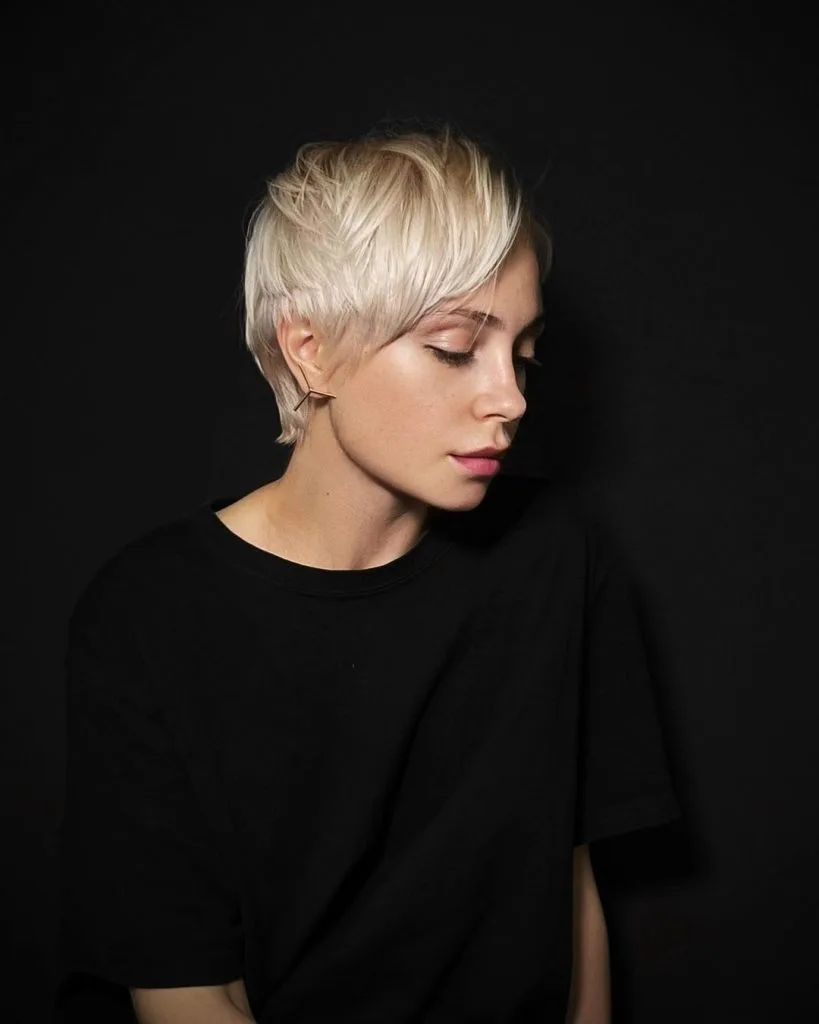 Tousled short hair looks chic and carefree, and styling it is as easy as running your fingers through it with a little styling cream to make it look piece-y.
44. Choppy Hairstyle For Short Straight Hair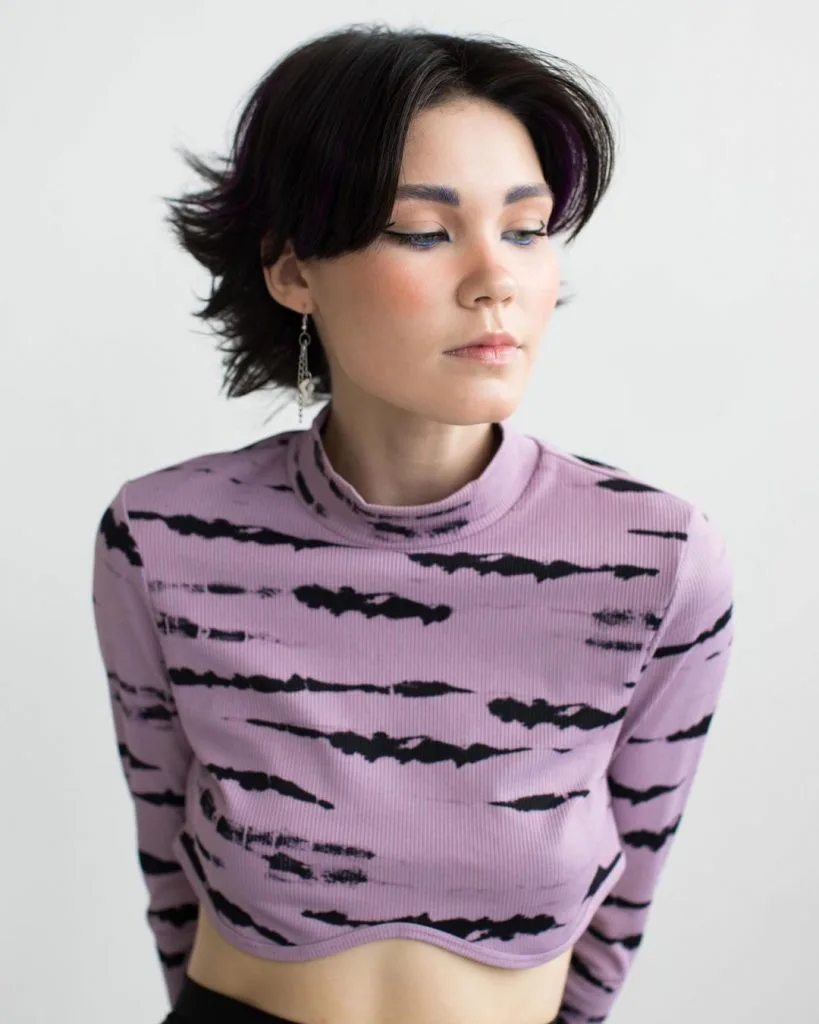 Start off with dry hair. Using a large velcro roller, wind the bangs forward toward the forehead, then blast with hot air. Scrunch the back part with some pomade while you're waiting for the bangs to cool off. Take out the roller and push them back, and your cute retro style is done.
45. Super Short Straight Hairstyle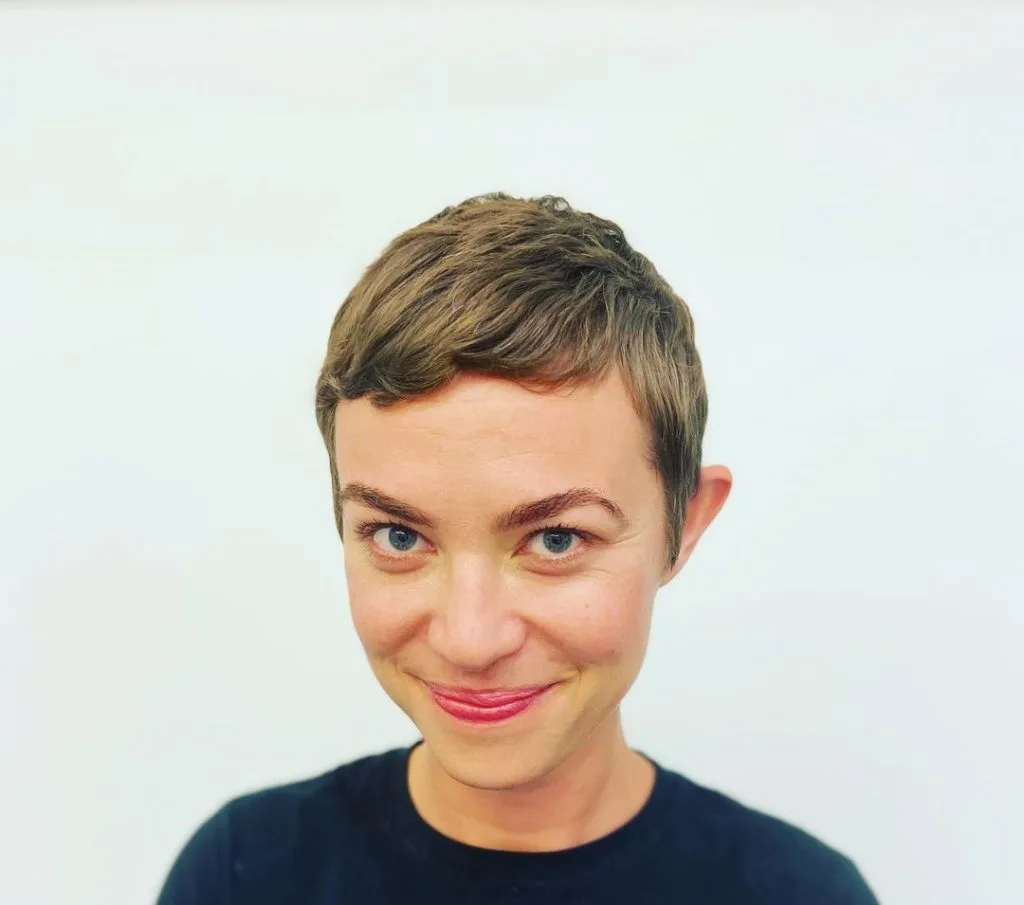 The classic pixie is effortlessly chic and timeless. Keeping it in top shape and face-framing requires frequent trims, but it's worth it.
46. Thick Hair Short Hair Style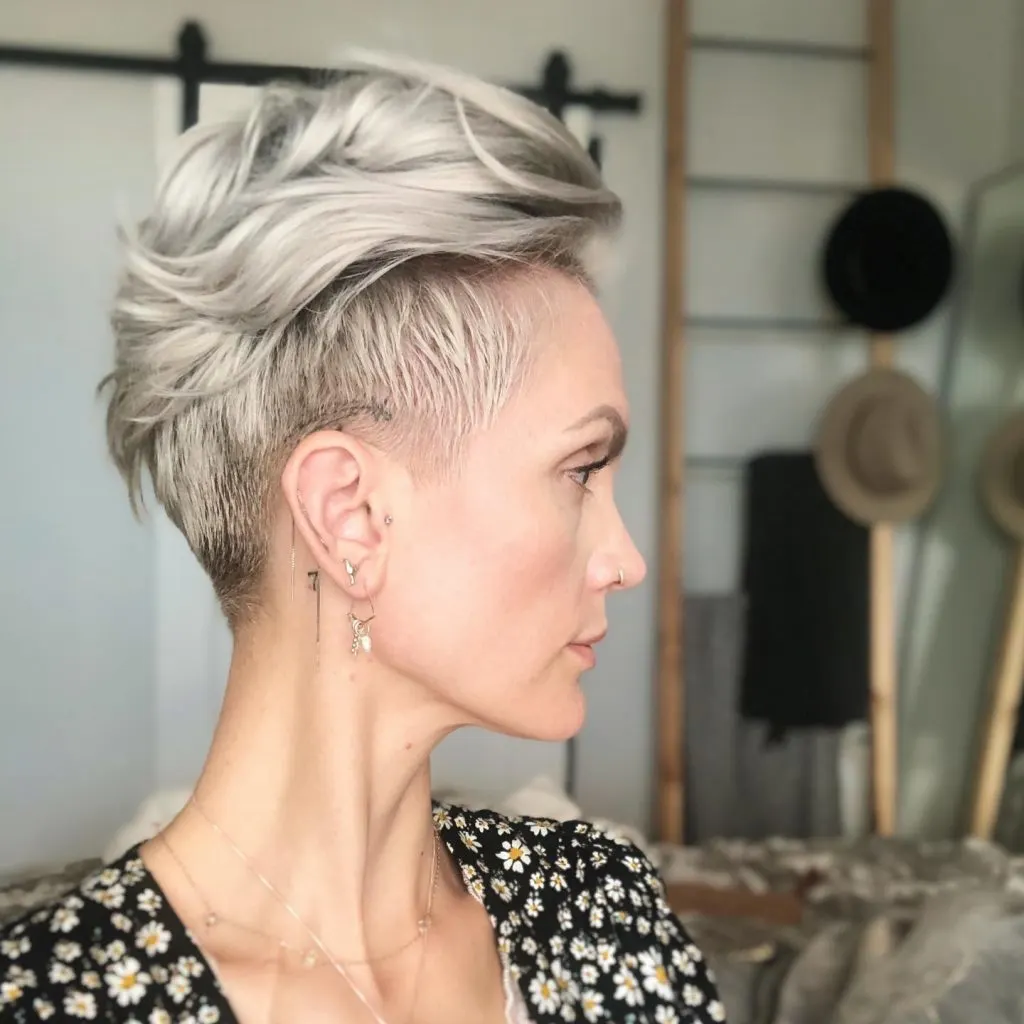 An undercut is an easy way to add interest, and if you decide you don't like it, it will grow out before you know it. It also takes off lots of weight, so it's ideal for thick hair.
47. Short Hairstyles For Thin Hair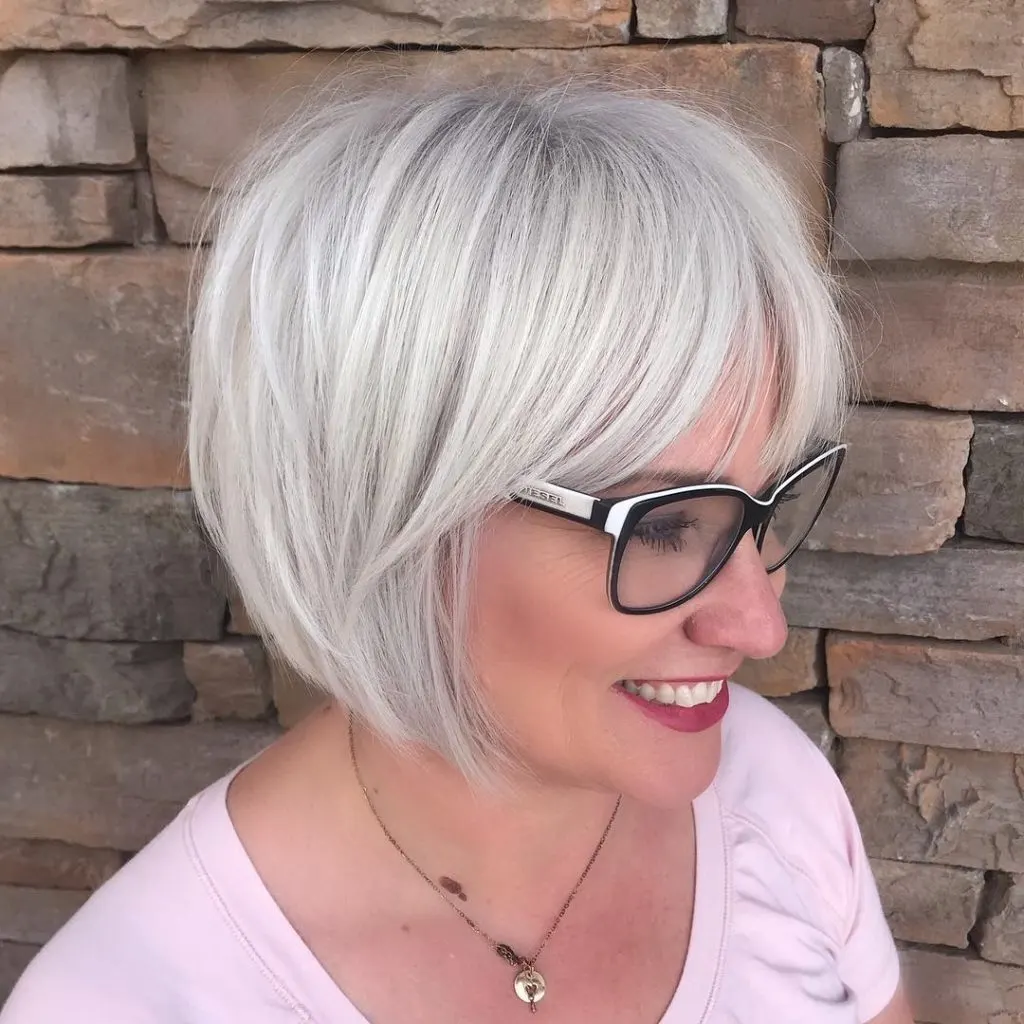 Curtain bangs make every style look softer. If you like the volume that comes with a stacked bob but you're not really into the sculpted look, bangs are the best way to make it more casual.
48. Choppy Layered Short Straight Hairstyle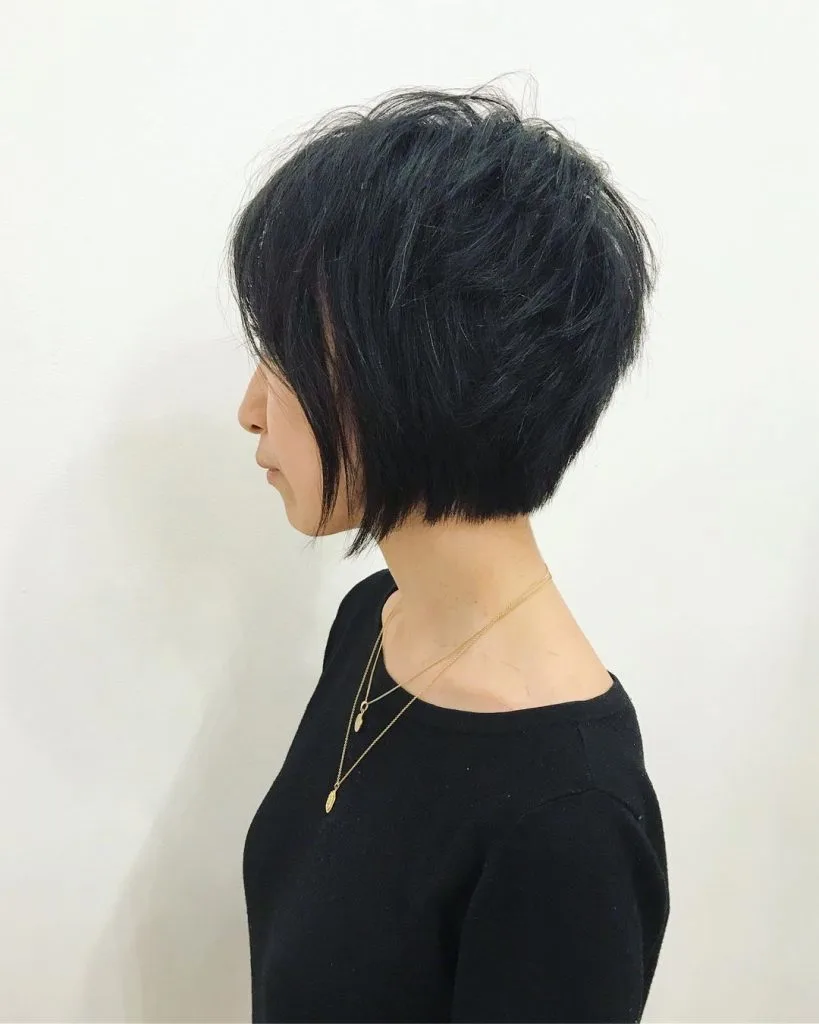 Choppy layers take off weight and create a natural texture in straight hair, so your hair will never fall limp. If you have fine strands but a lot of hair, this kind of style might be perfect for you.
49. Low-maintenance Very Short Haircut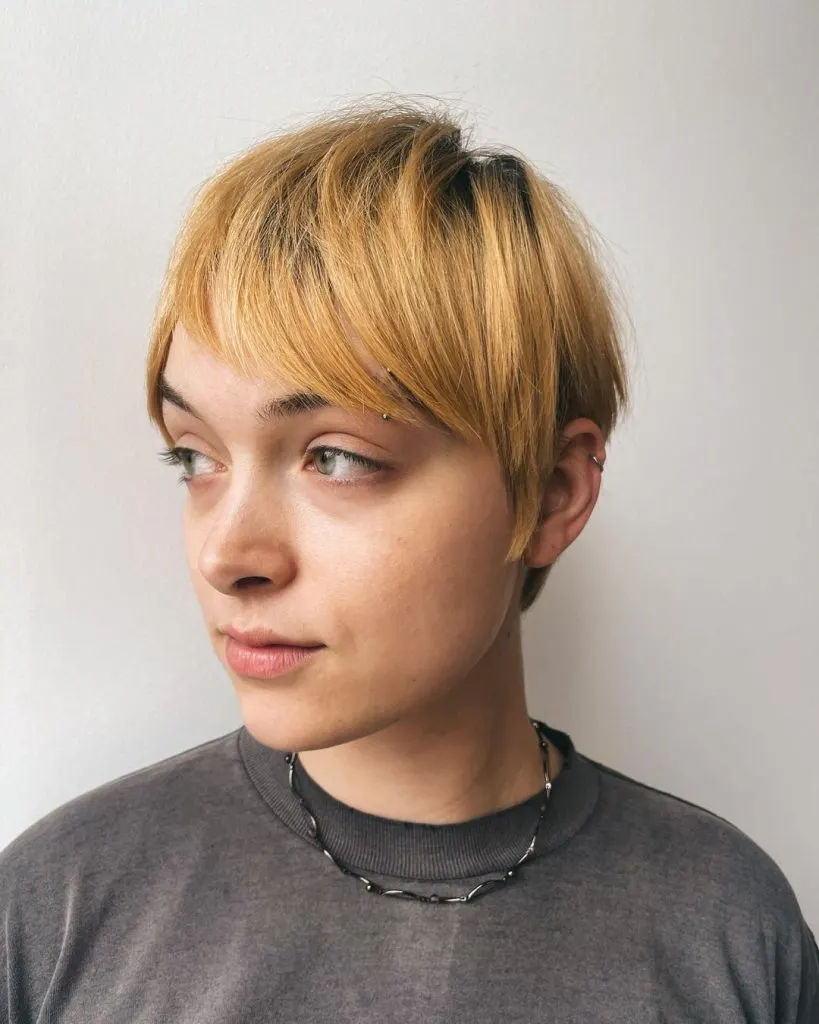 If you have a small forehead, starting your bangs higher up will make it appear longer, but don't go further than one or two inches unless you're cool with a bowl cut.
50. Short Hairstyle For Fine Hair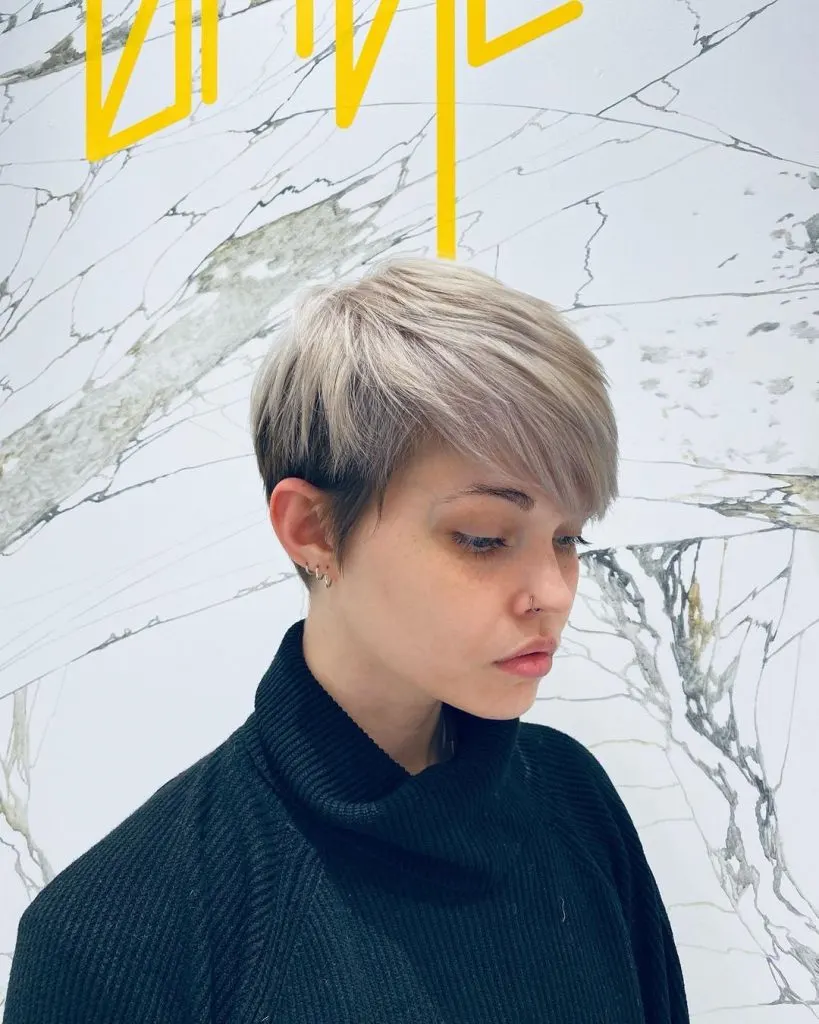 Layers are your best friend if you have fine hair because they create texture and make your strands less lightweight—they give a short style like this one volume and movement.