When the classic pony just won't do, the bubble braid ponytail is the ultimate upgrade. This creative style is always trending, thanks to its adaptability and cool factor.
Whether you prefer a sleek and polished look or something tousled and boho, the bubble pony delivers. You can take it to the next level with accessories or use it as a stylish solution for keeping your hair in check.
Here are 25 stunning examples of this must-try hairstyle.
1. Everyday Bubble Braid Ponytail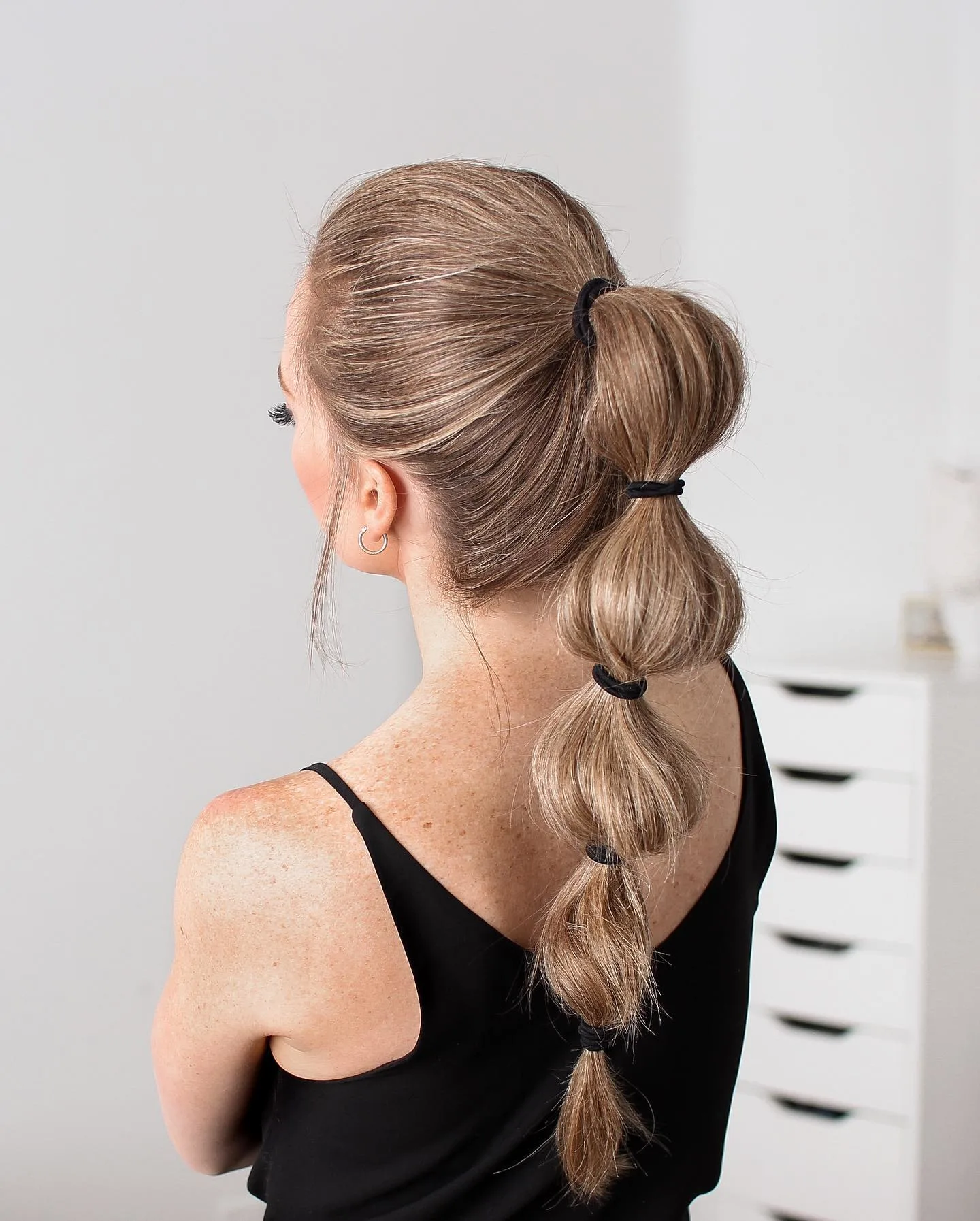 Elevate your daily look with the everyday bubble braid ponytail—a playful twist on the classic pony. Perfect for any occasion, this effortlessly chic hairstyle will bring some fun to your routine.
2. Geometric Bubble Ponytail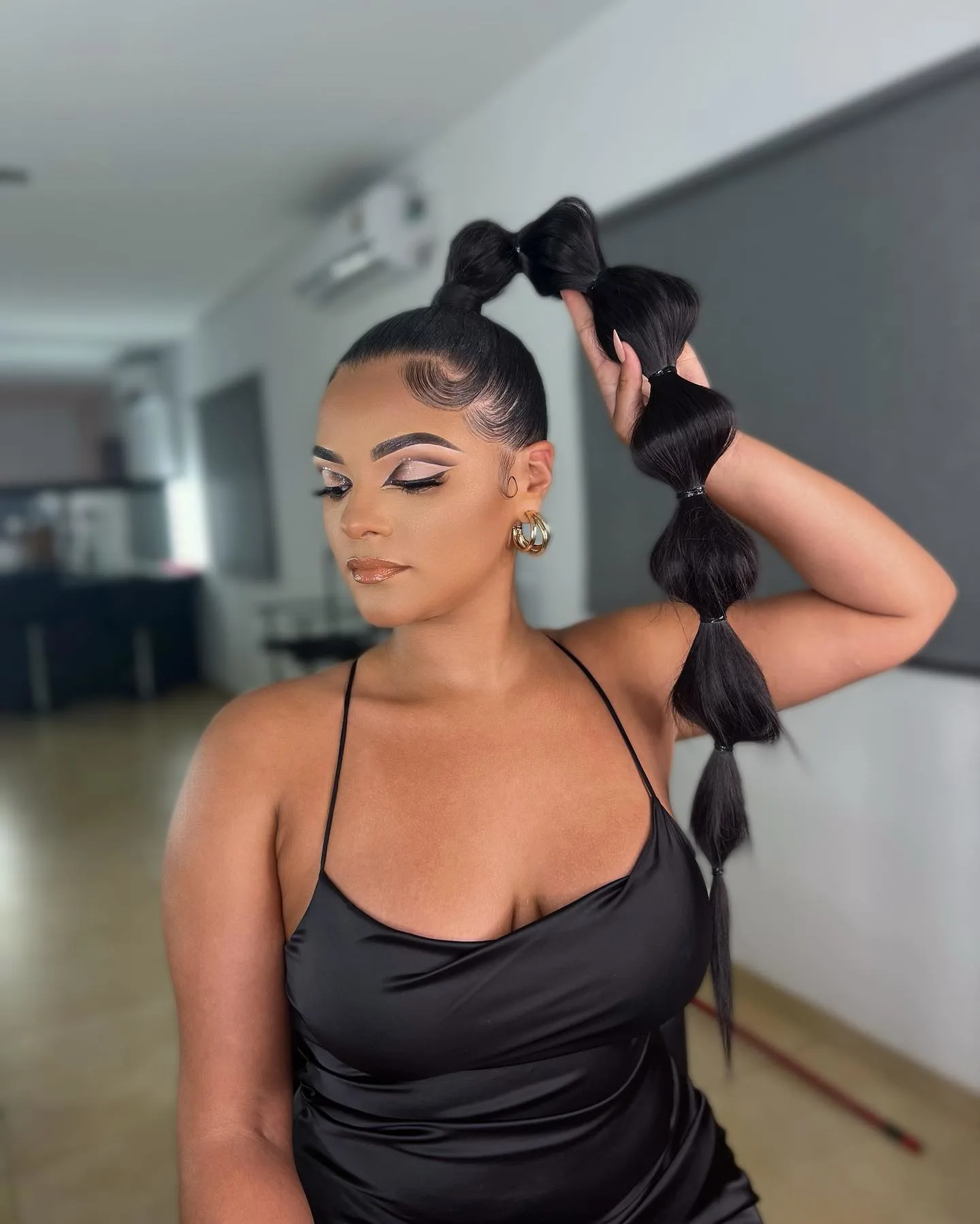 Not afraid to take the center stage? This geometric bubble ponytail features structured bubbles and sleek edges that will turn heads wherever you go.
3. Bubble Ponytail With Golden Deco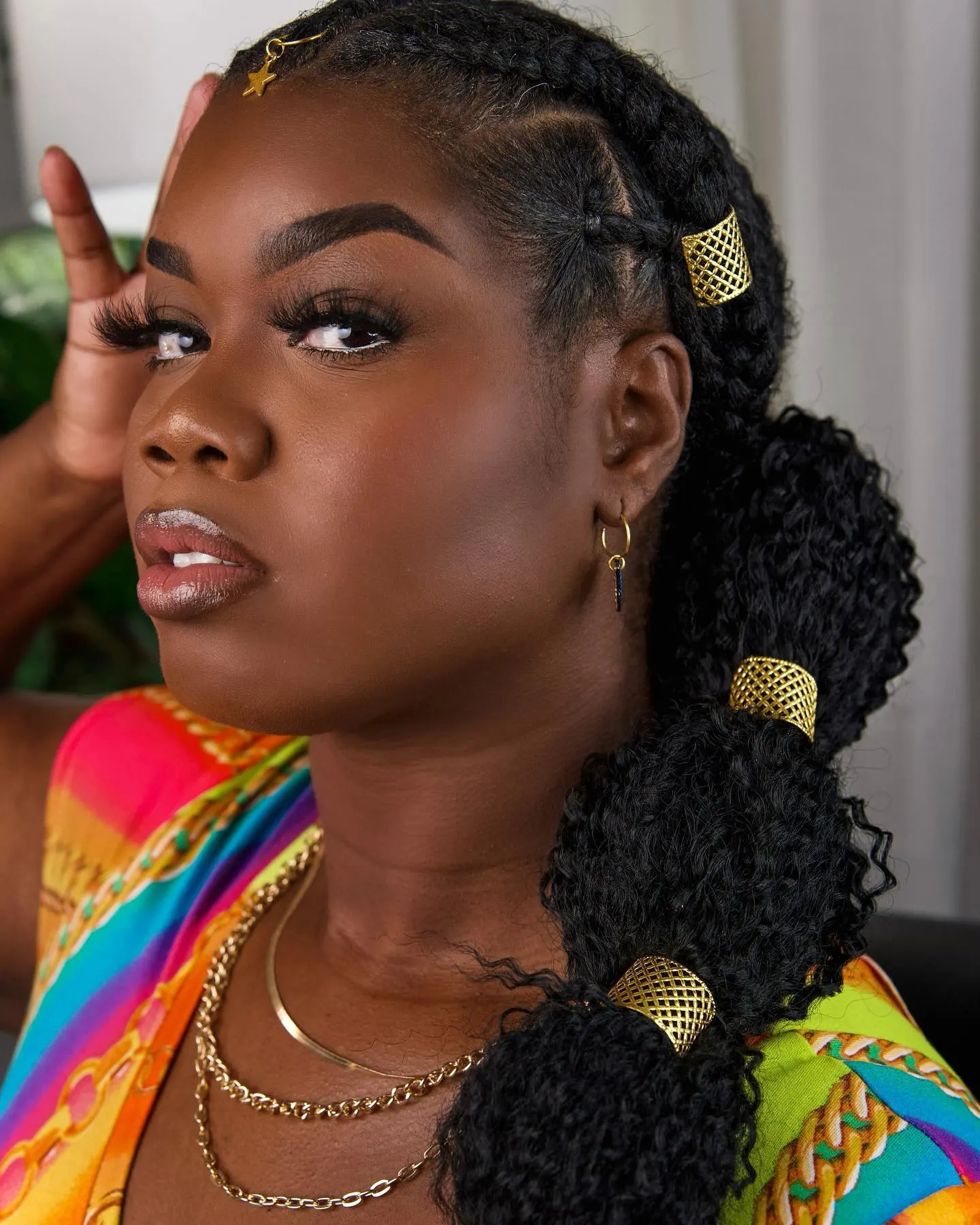 This look will make you feel like a queen! The golden cuffs add glamour and luxury, decorating your hair and bringing out the glow in your face.
4. Leather-Bound Bubble Pony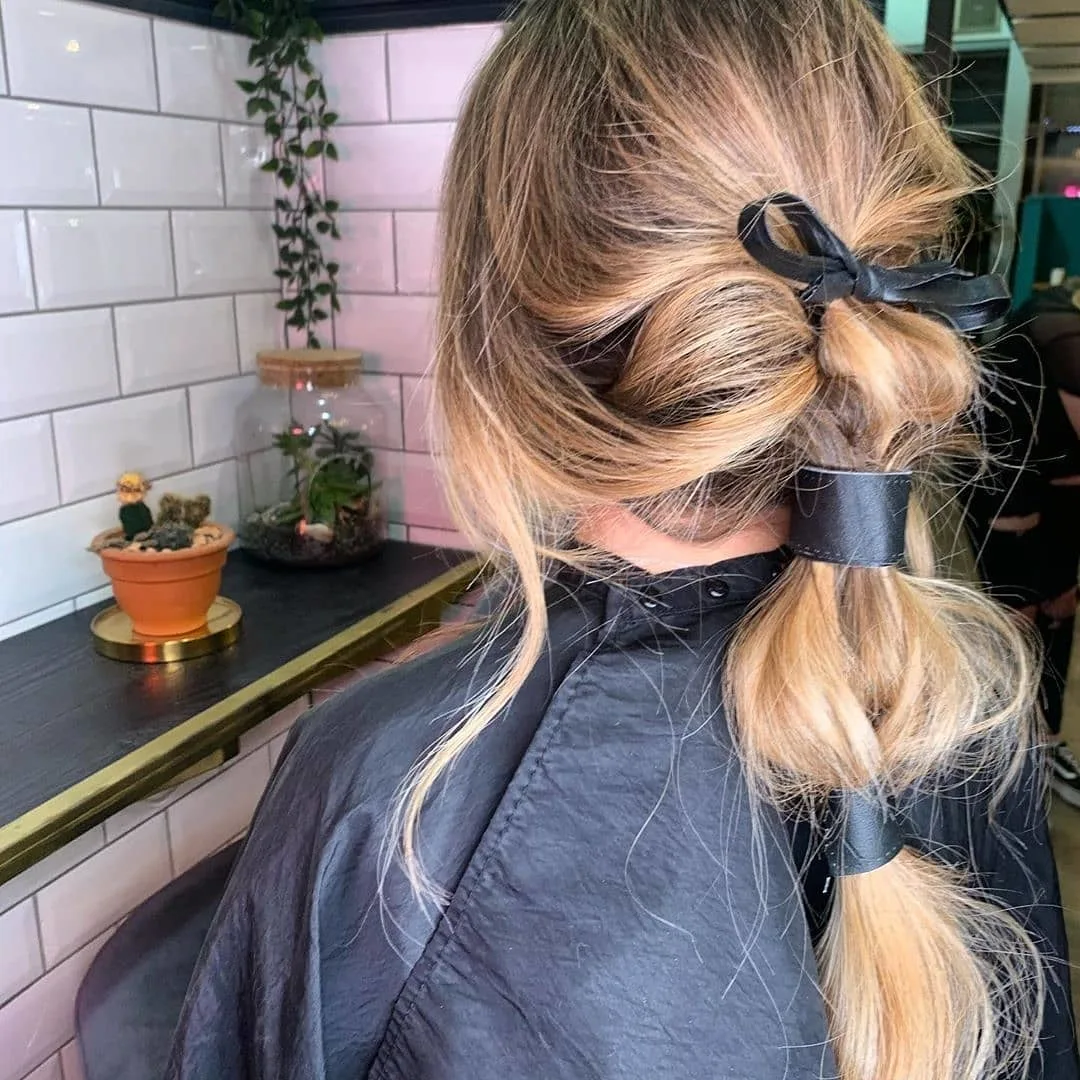 This leather-bound bubble pony combines an edgy vibe with cute elements. This unique twist incorporates leather accents and bows, giving your hairstyle a girly yet rebellious vibe.
5. Low Fluffy Bubble Braid Ponytail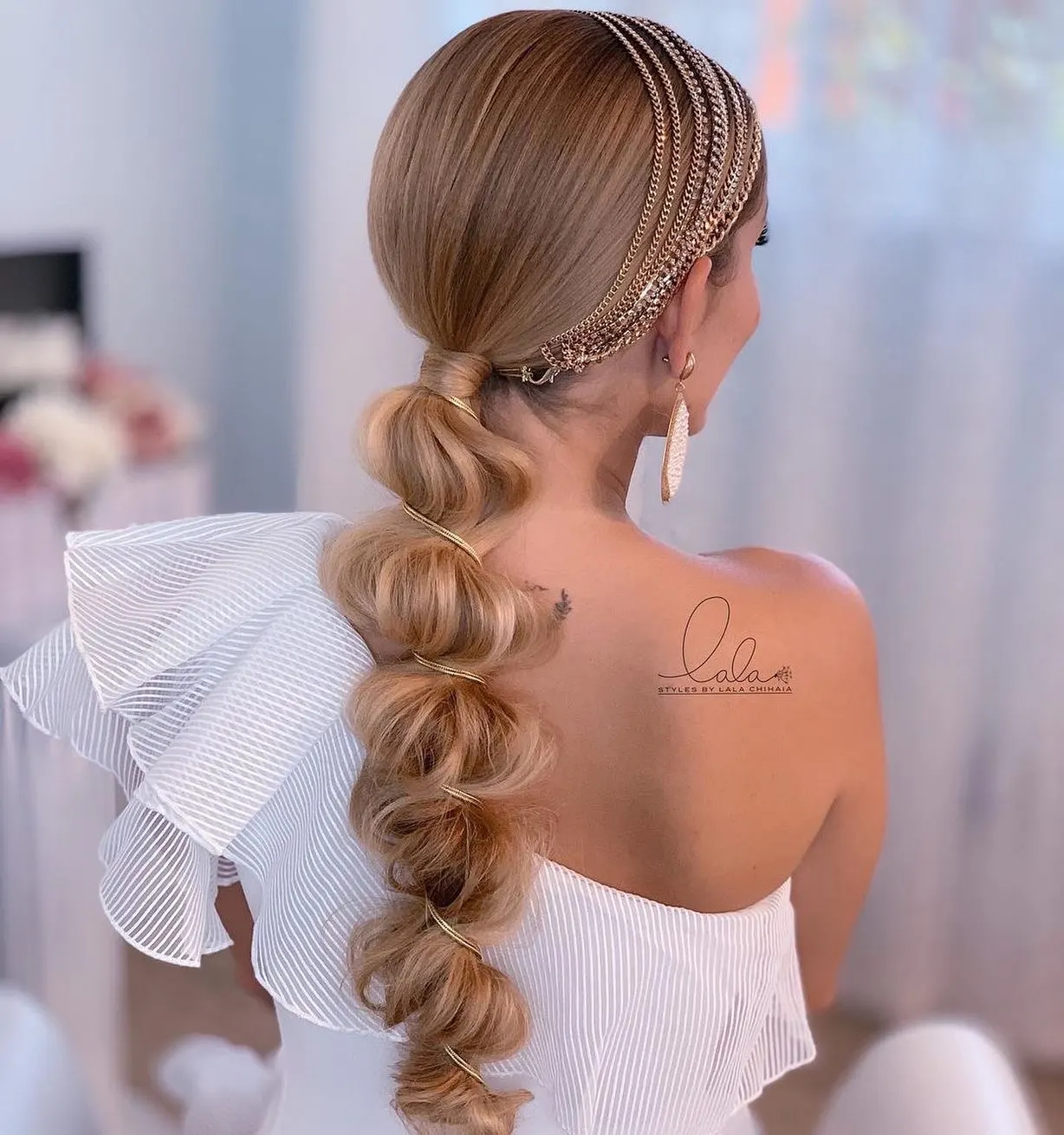 For a soft and romantic look, go for the fluffy low bubble braid ponytail. Decorate it with delicate and refined accessories like these and it becomes a perfect bridal hairstyle.
6. High Fluffy Bubble Braid Ponytail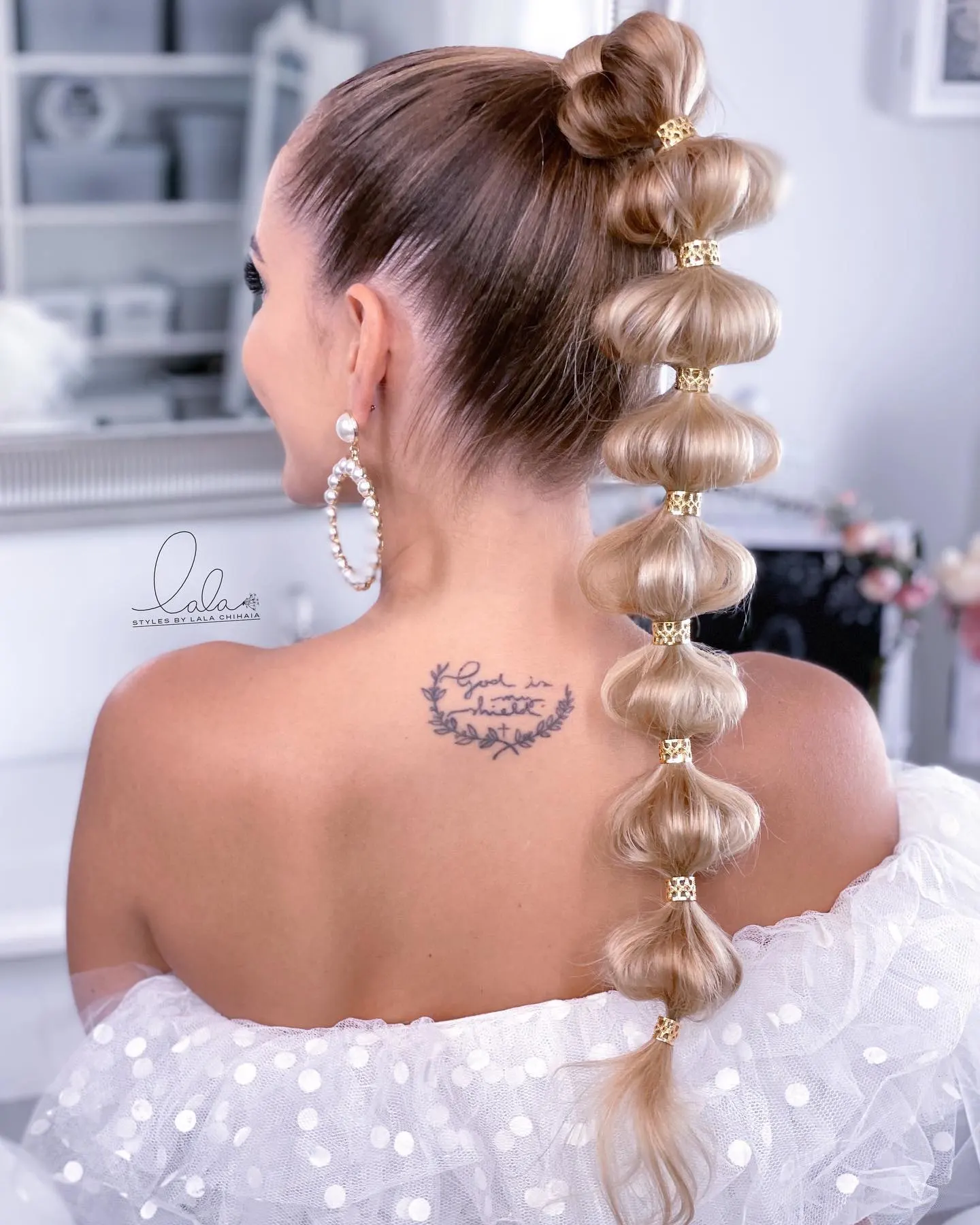 If you prefer a high fluffy bubble braid ponytail for a special occasion, this sleek and gentle embellished variation has a feeling of romance and effortless grace.
7. Single Bubble Ponytail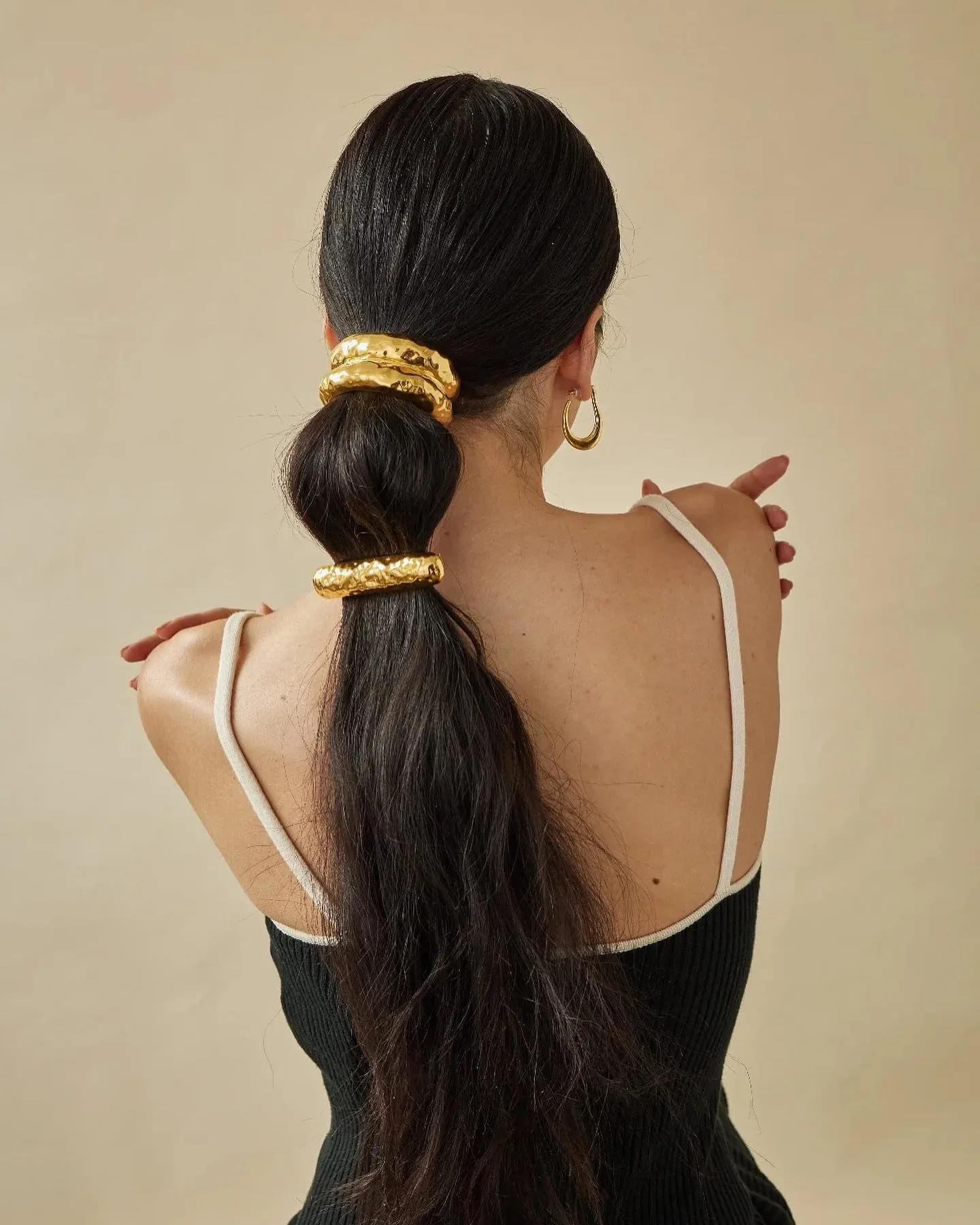 Sometimes, less is more—this understated single bubble ponytail offers a clean and simple alternative for days when you want a minimalist approach, but the accessories give it a glam flair.
8. Double Bubble Ponytail With Butterfly Clips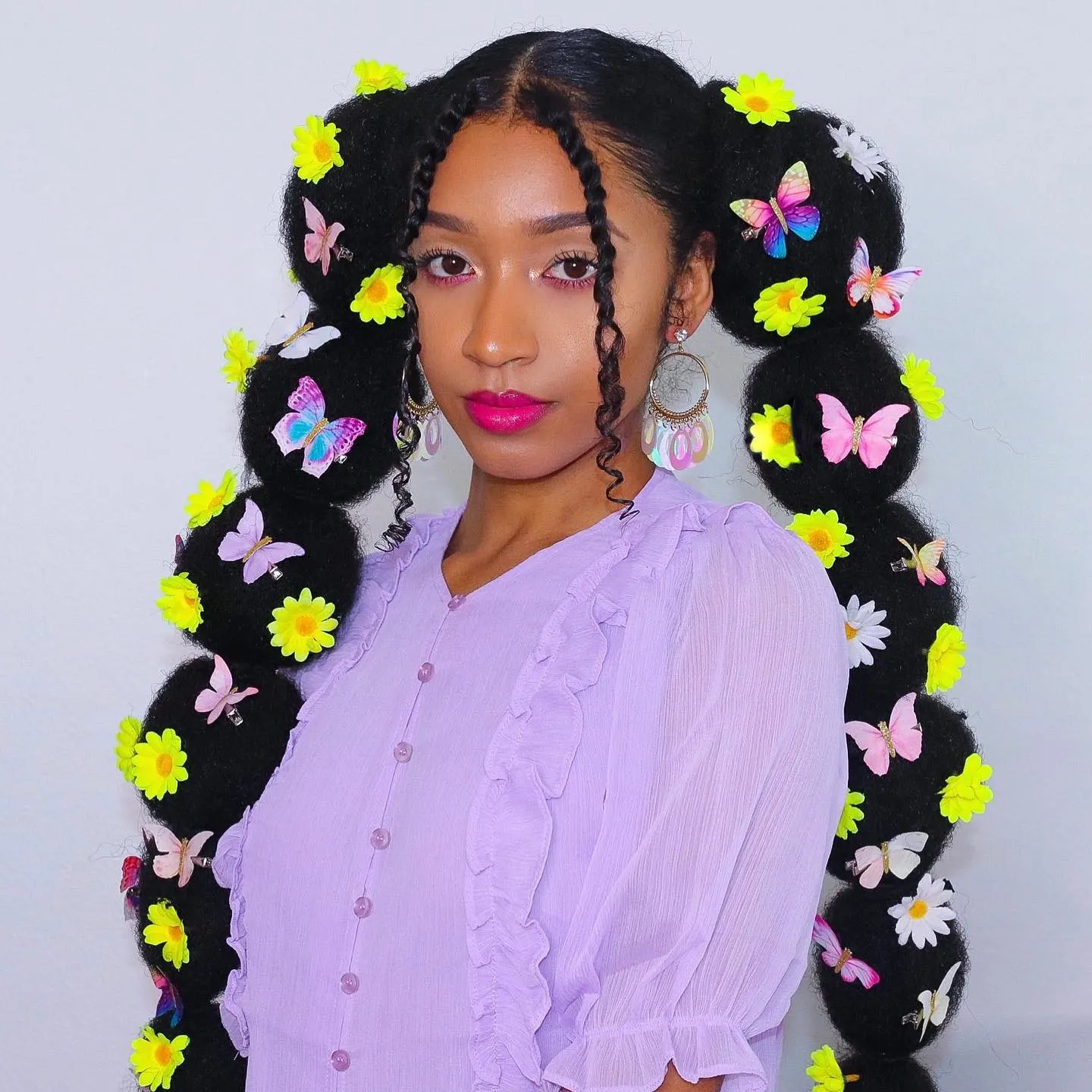 When one bubble pony isn't enough, go for a double. Then, take it to the next level with accessories. This whimsical variation combines the charm of bubbles with the grace of butterflies and the beauty of flowers, creating a dreamy and enchanting hairstyle.
9. Glam Bubble Pony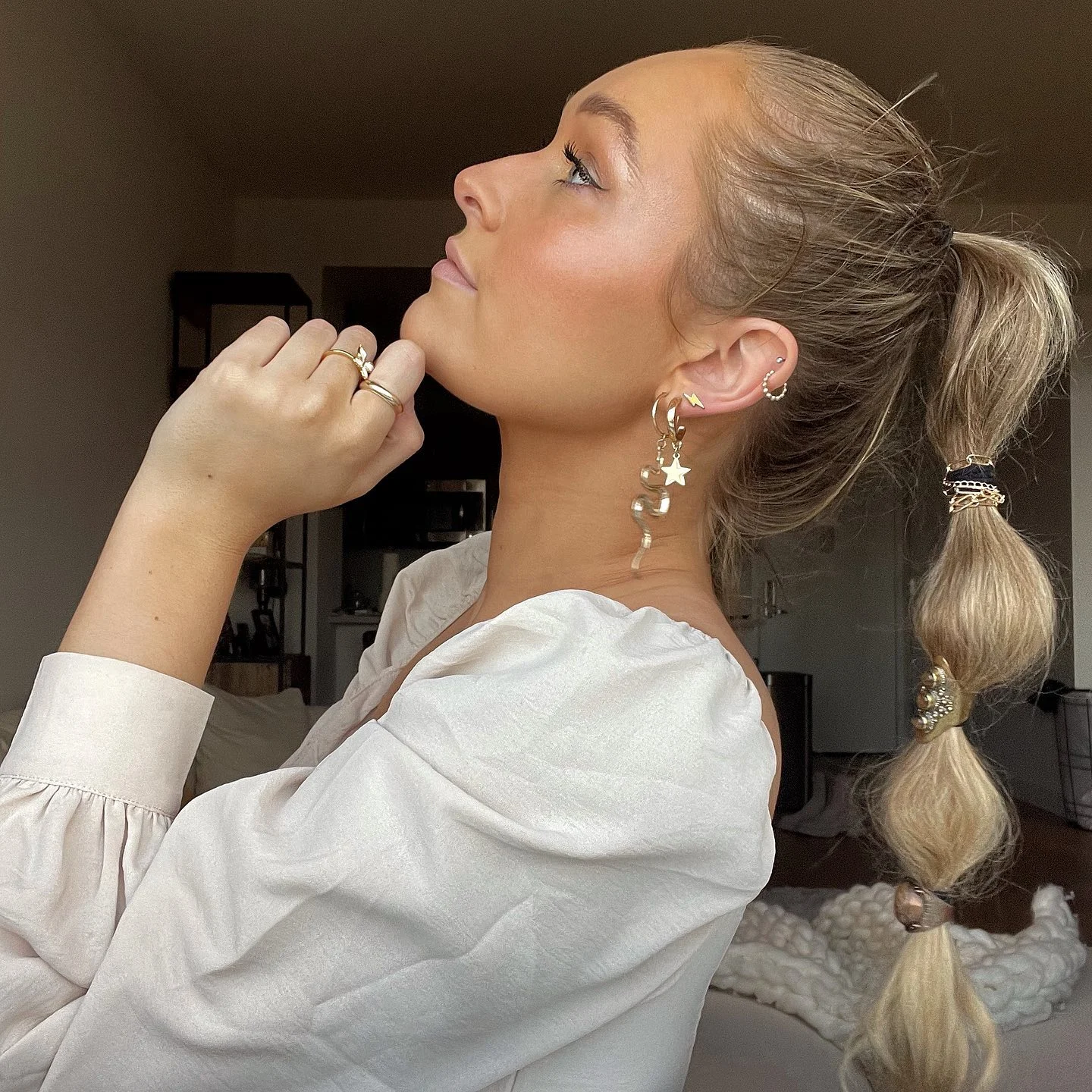 One of the best things about the bubble pony is that it works so well with accessories—you can take it from everyday to glam with some clips or pins.
10. High Bubble Ponytail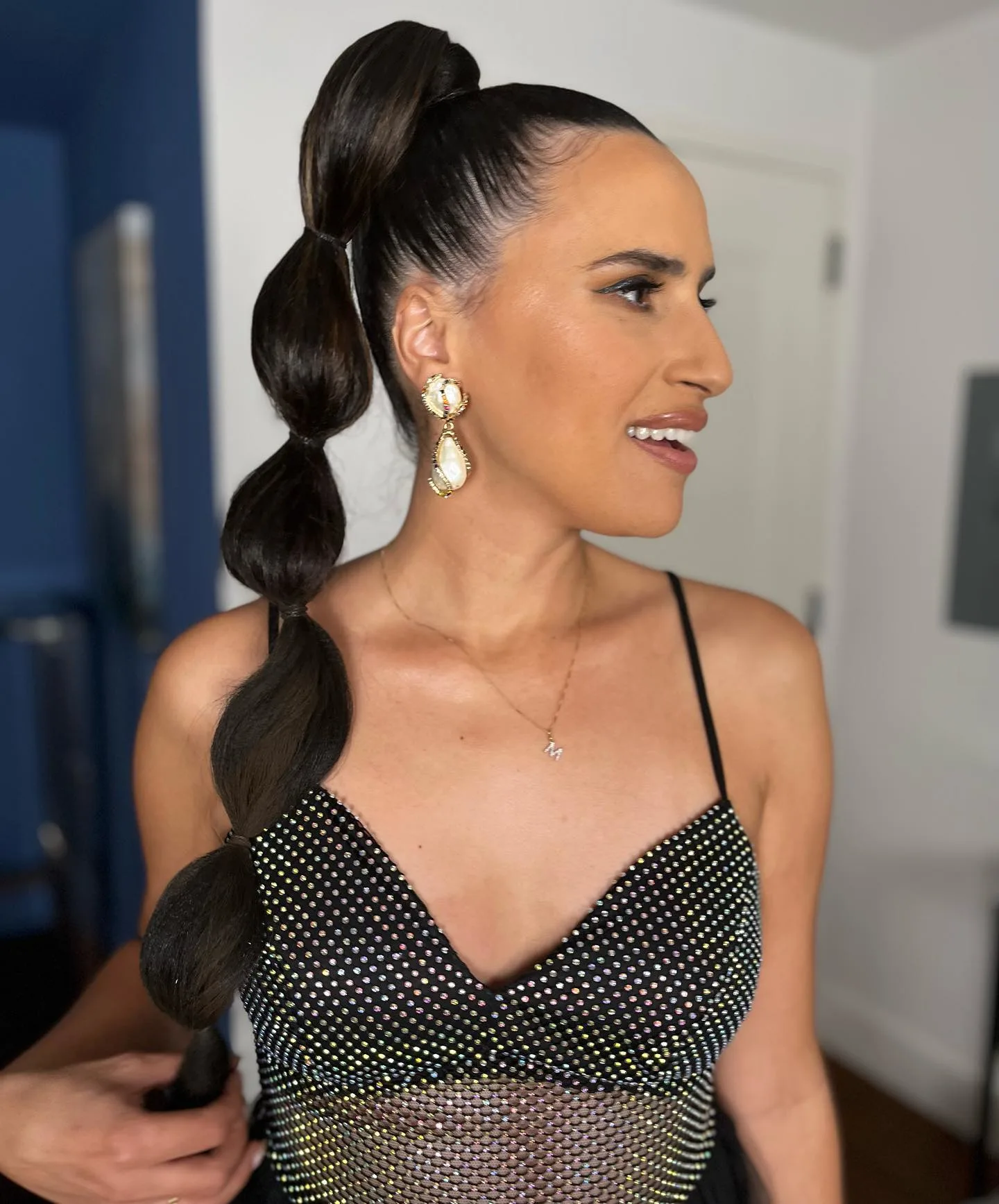 The high bubble ponytail is classic, but it's always trendy. Adding a fun twist to the traditional high pony, you look like you've tried, but haven't tried too much.
11. Bubble Braid Ponytail With Pearls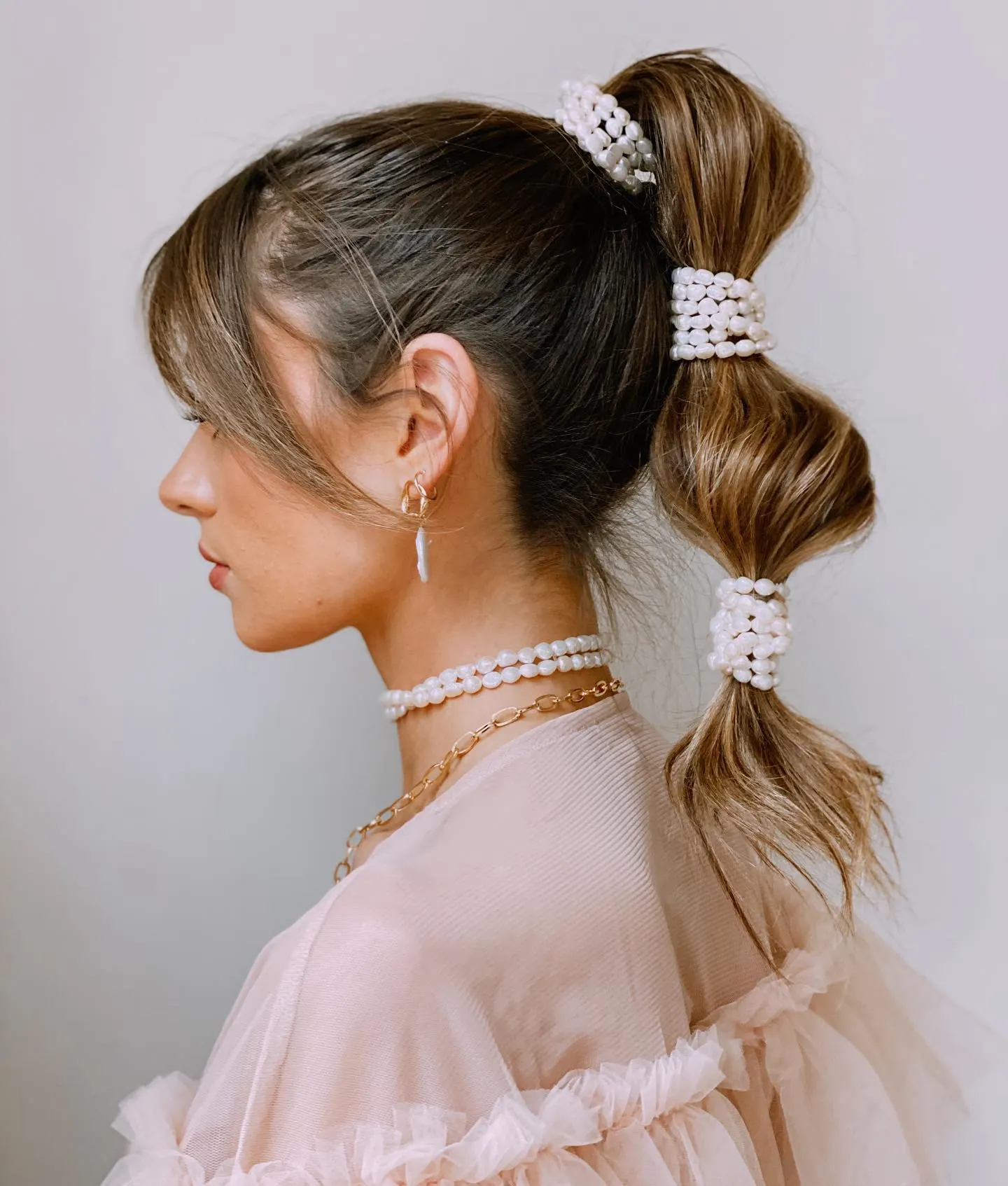 Pearls will never go out of style, and they're the perfect accessory when you want a refined look. This sophisticated bubble braid ponytail adorned with pearls has a graceful and timeless aesthetic and it will make you stand out.
12. Voluminous Bubbles Ponytail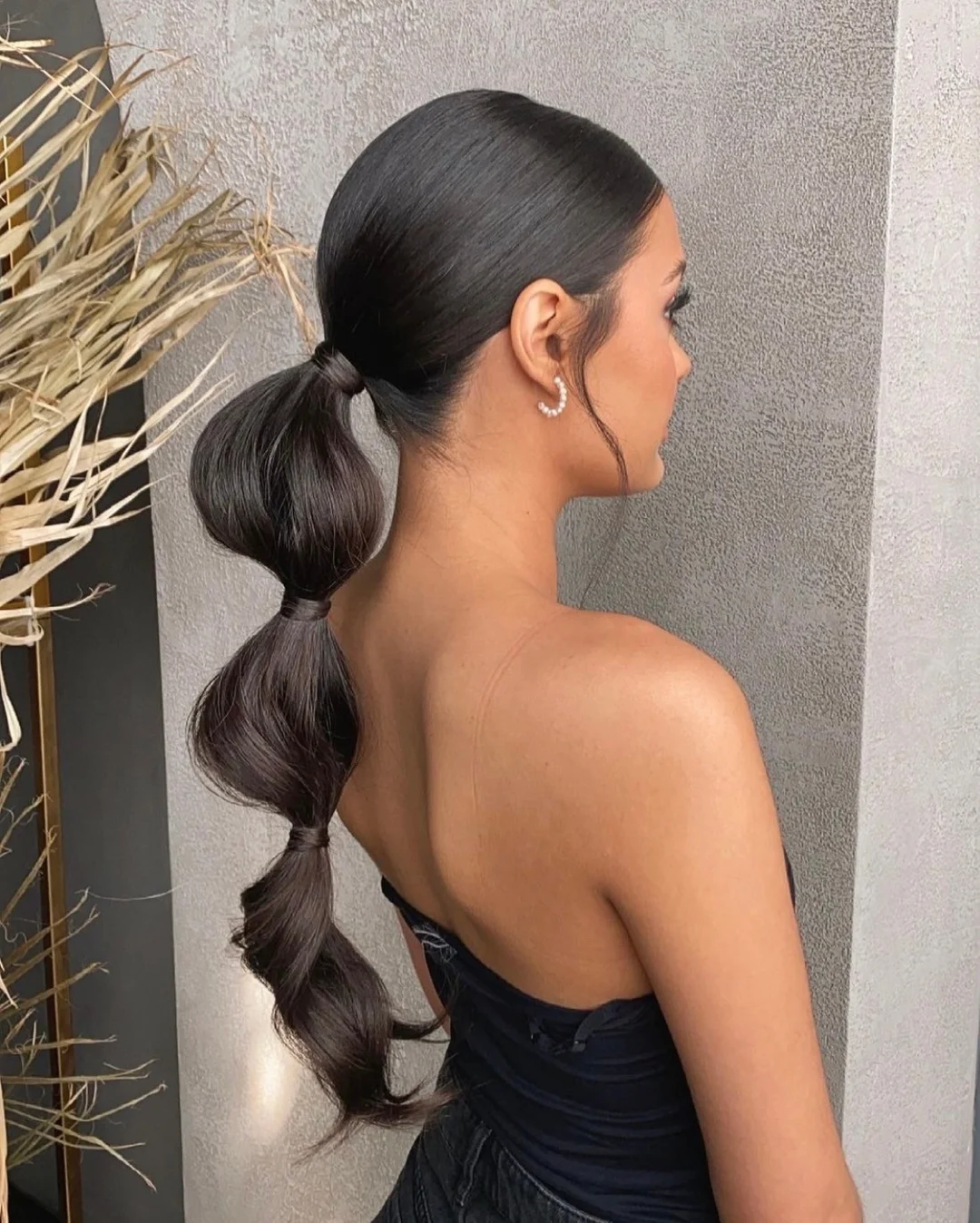 Fluff up those bubbles to create this gorgeous voluminous bubble ponytail! This stunning hairstyle is simple, but it wouldn't look out of place on any occasion.
13. Fiery Bubble Pigtails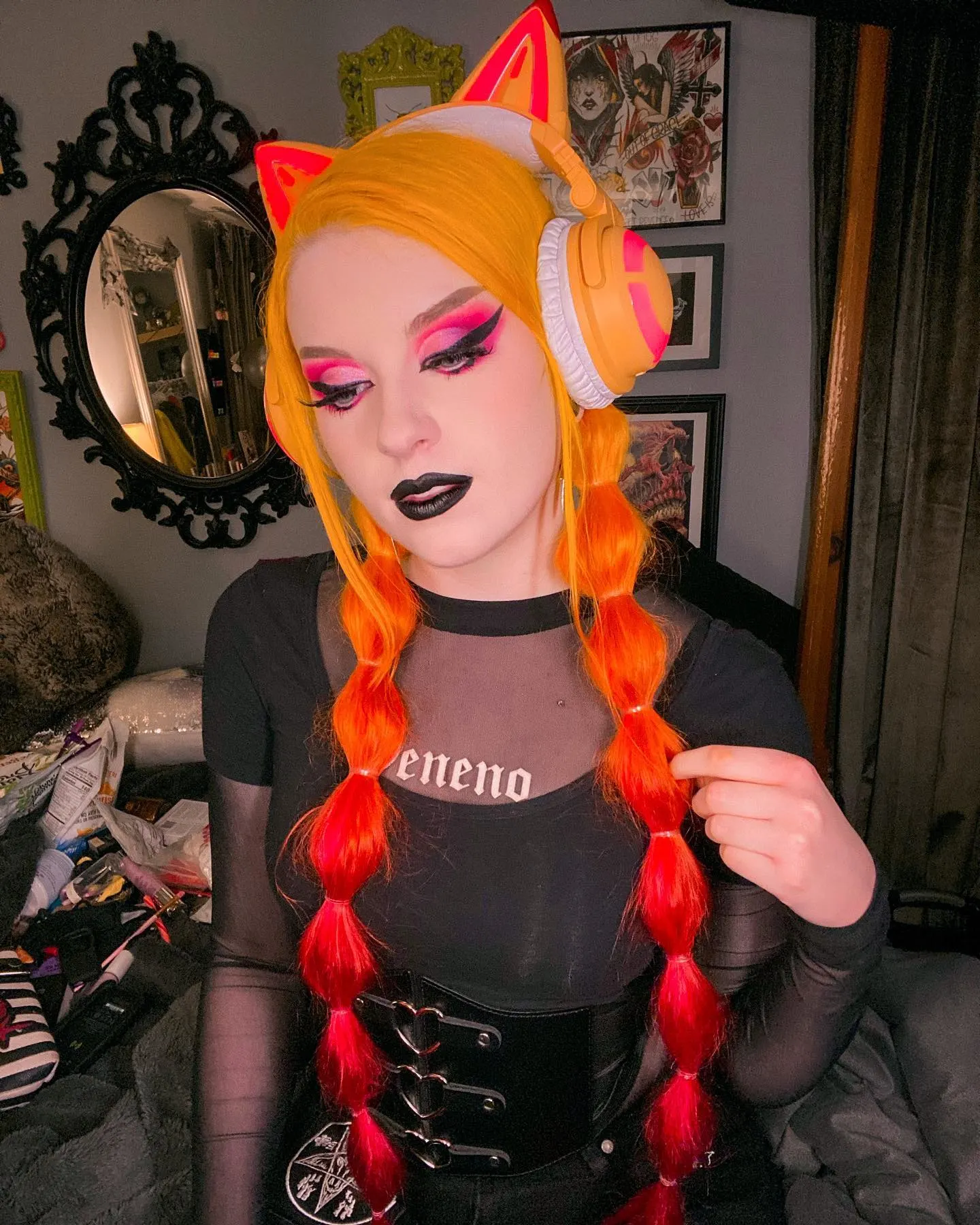 Fire ombre, pigtails, bubbles—it might seem like an overload of features, but this look is super harmonious and effective. Are you bold enough for something like this?
14. Genie Bubble Ponytail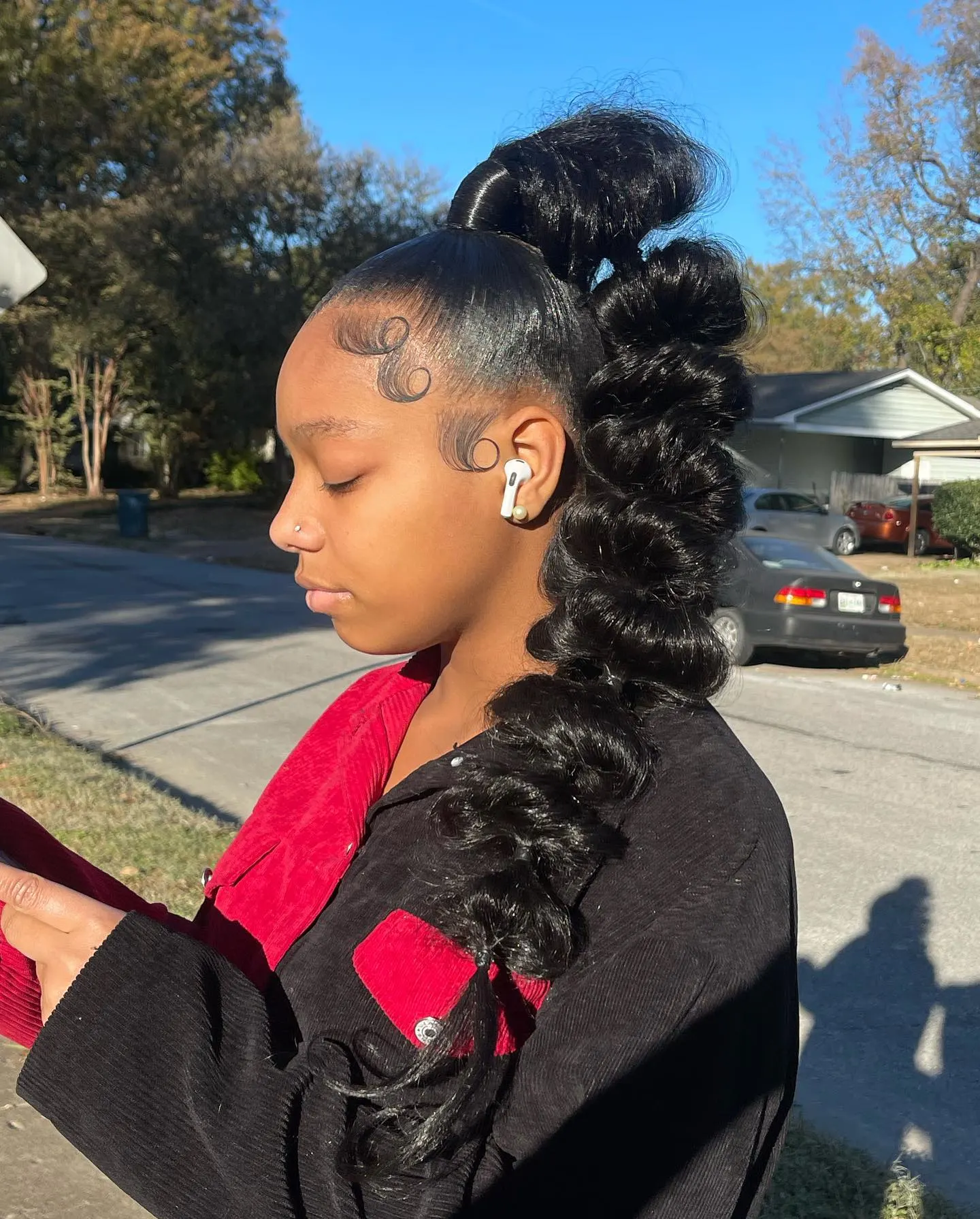 The genie ponytail—a high, tight ponytail worn on natural hair—doesn't only add a touch of magic to your look, but it's also a great protective style when paired with a weave. Add a bubble braid and it becomes completely enchanting!
15. Bubble Braid Into Ponytail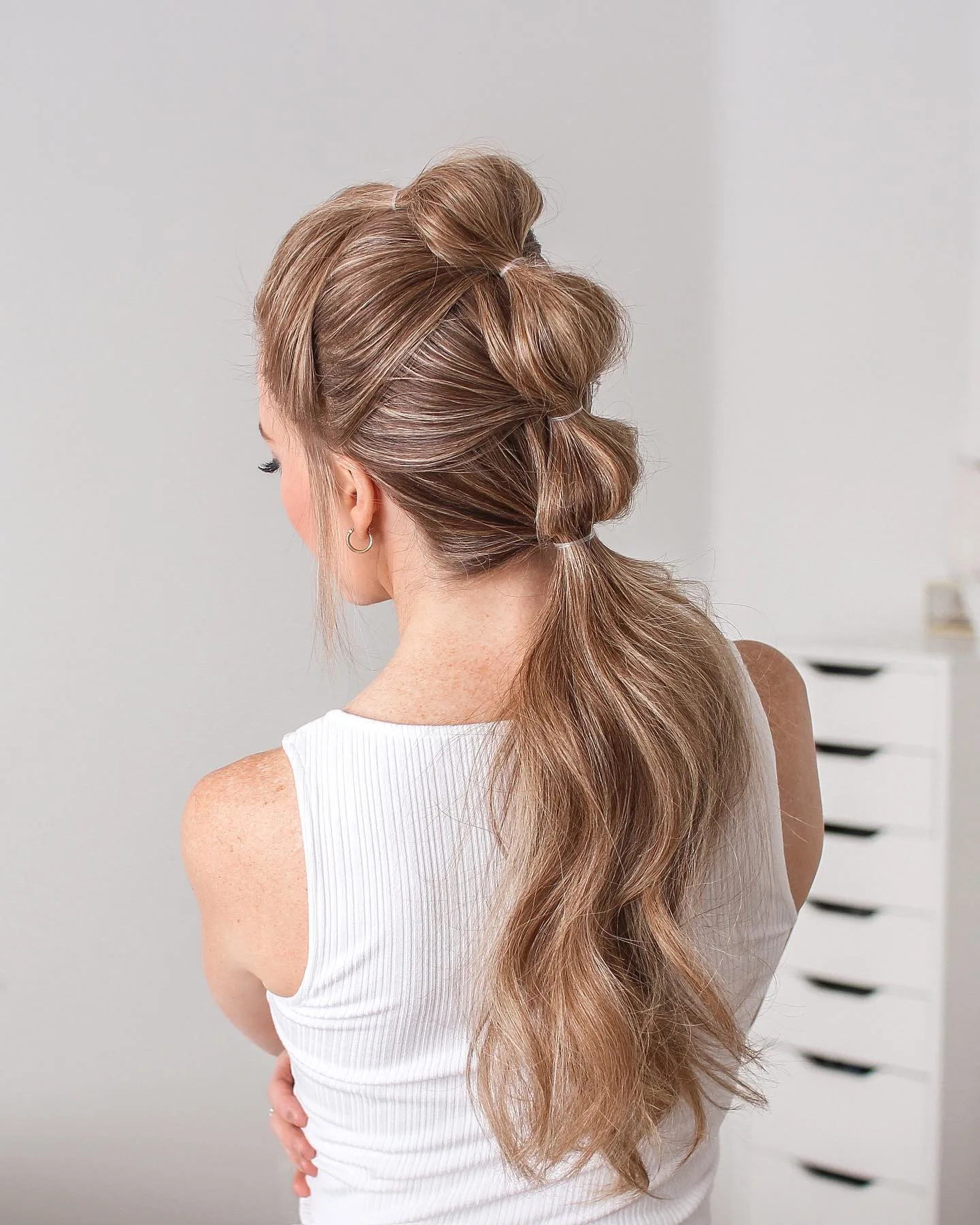 Extending a bubble braid into a low ponytail creates a romantic boho look that seems more complicated than it is. The tutorial below will make you a bubble pony expert.
16. Side-Swept Bubble Ponytail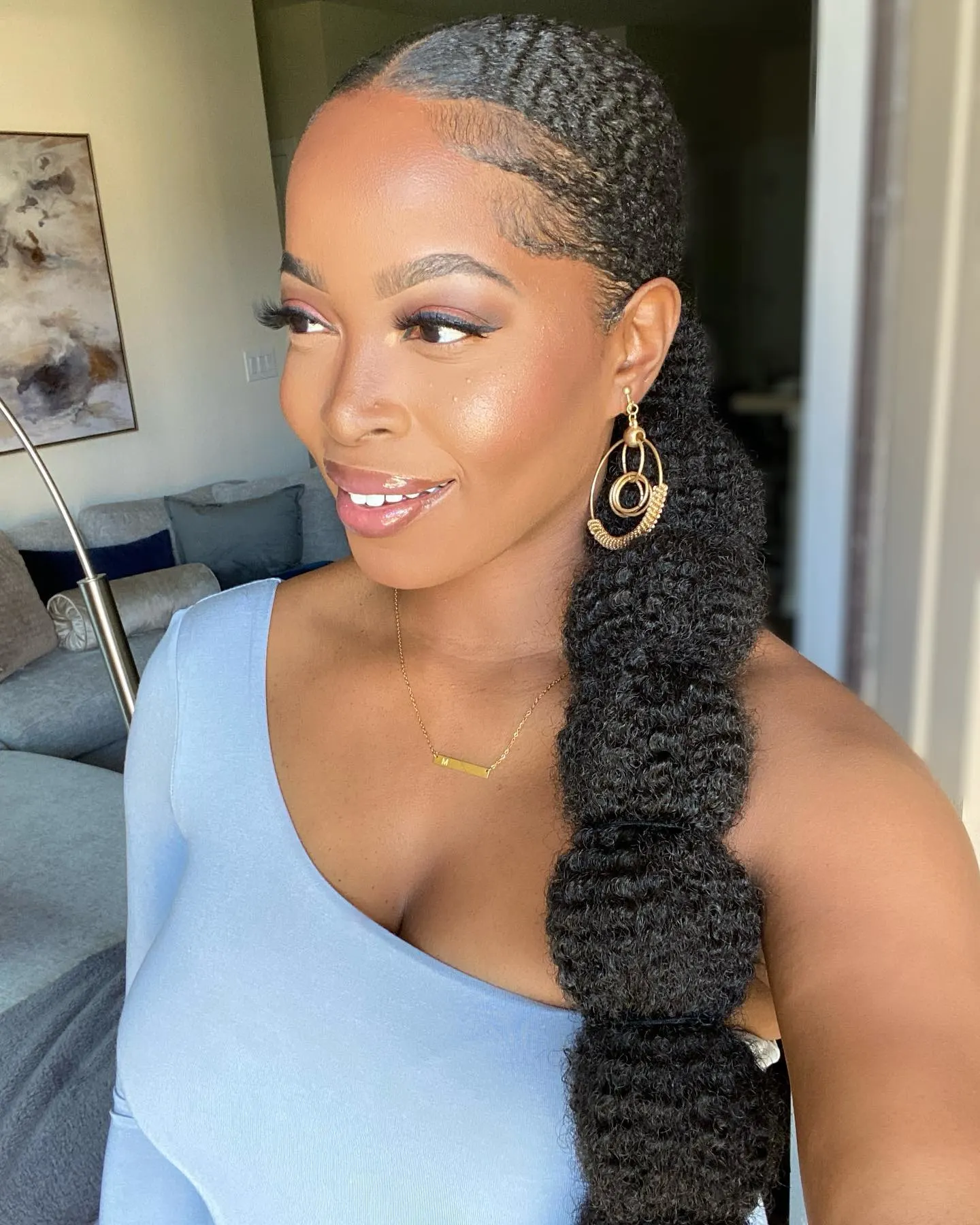 You don't have these gorgeous bubble puffs to keep them hidden behind your back! Throw your bubble braid ponytail over your shoulder to show it off and to let it frame your face.
17. Sleek Bubble Ponytail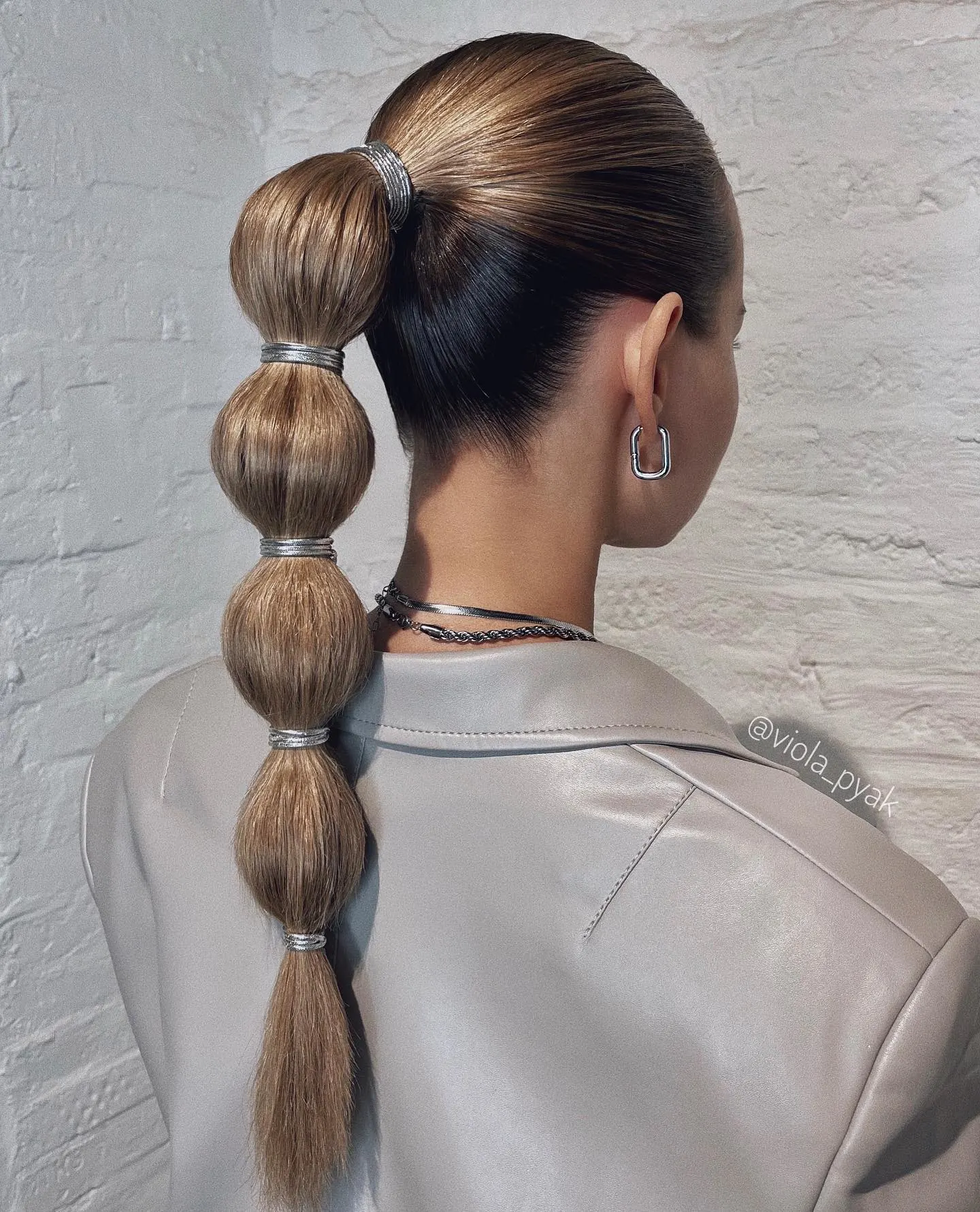 A sleek bubble ponytail is a high-fashion look that's usually seen on runways and editorials, but it can absolutely work in real life. Grab a wax stick and a bristle brush and start smoothing!
18. Classical Bubble Ponytail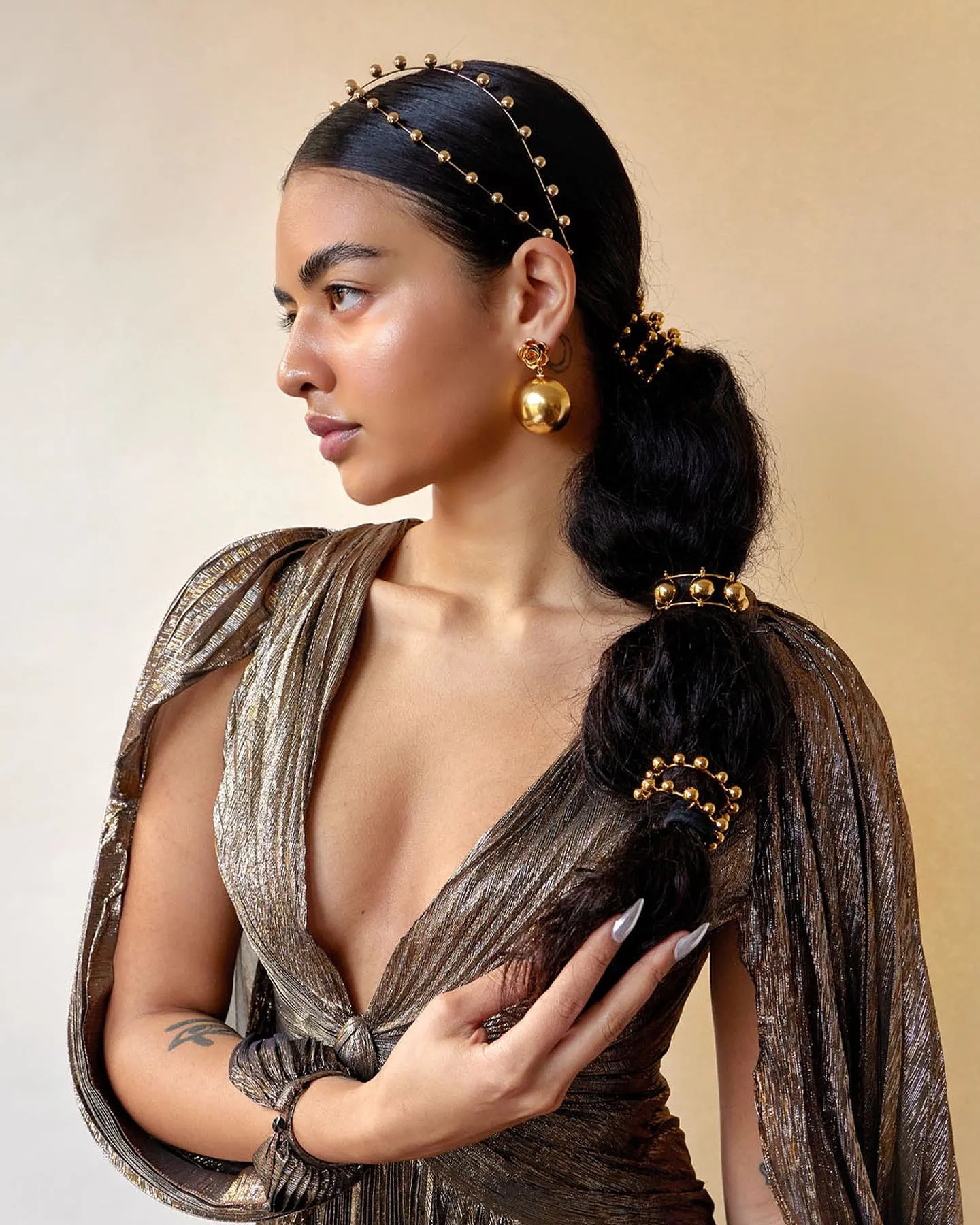 Loose bubble, golden clips and a delicate band are giving Greek goddess. This refined style is definitely a special occasion look.
19. Casual Bubble Pony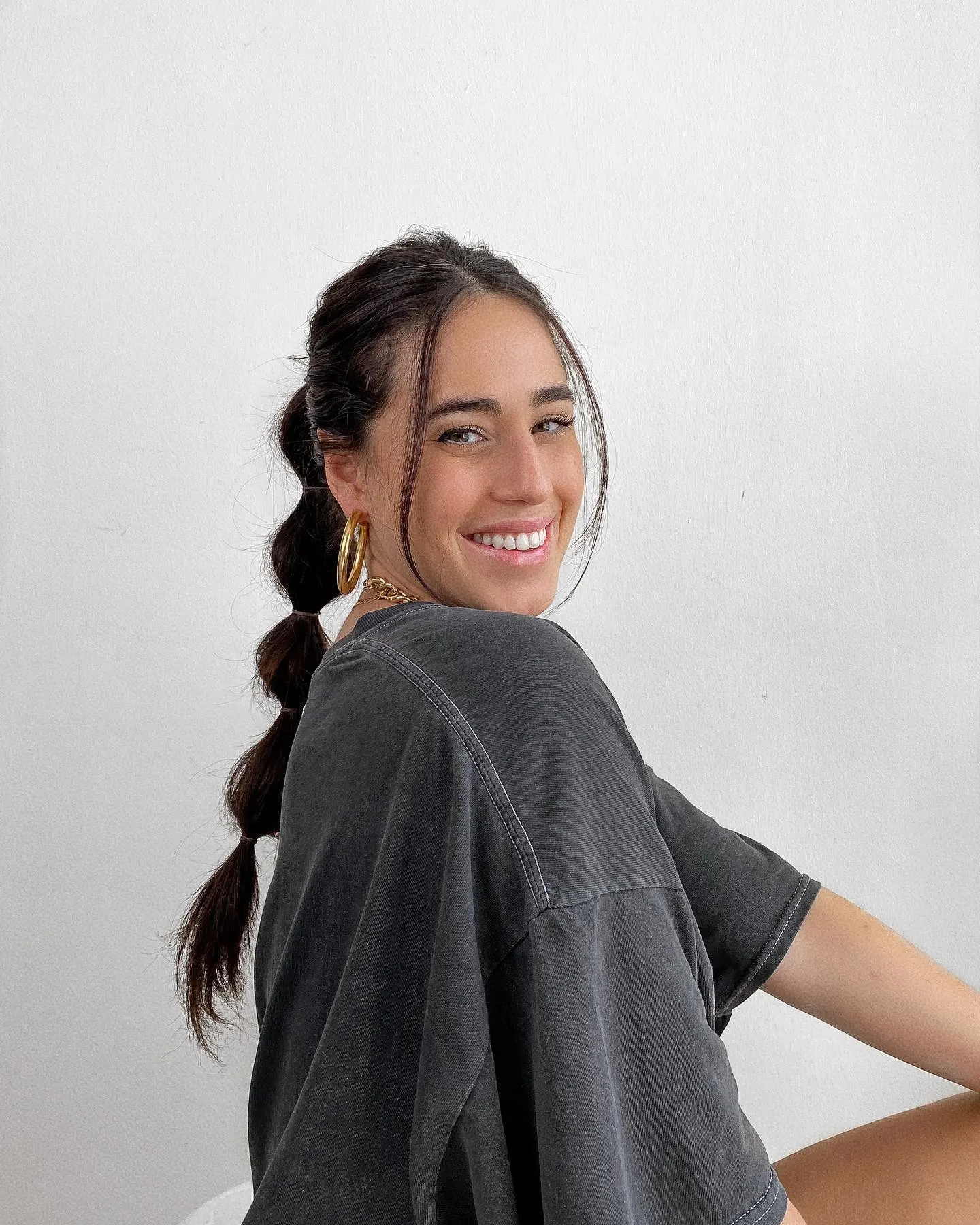 Cute ponytails are everyone's go-to hairstyle for a reason. This casual bubble pony adds a touch of playfulness to your everyday look, laid-back and carefree. Not too sleek, not too even, but too cute~!
20. Low Bubble Braid Ponytail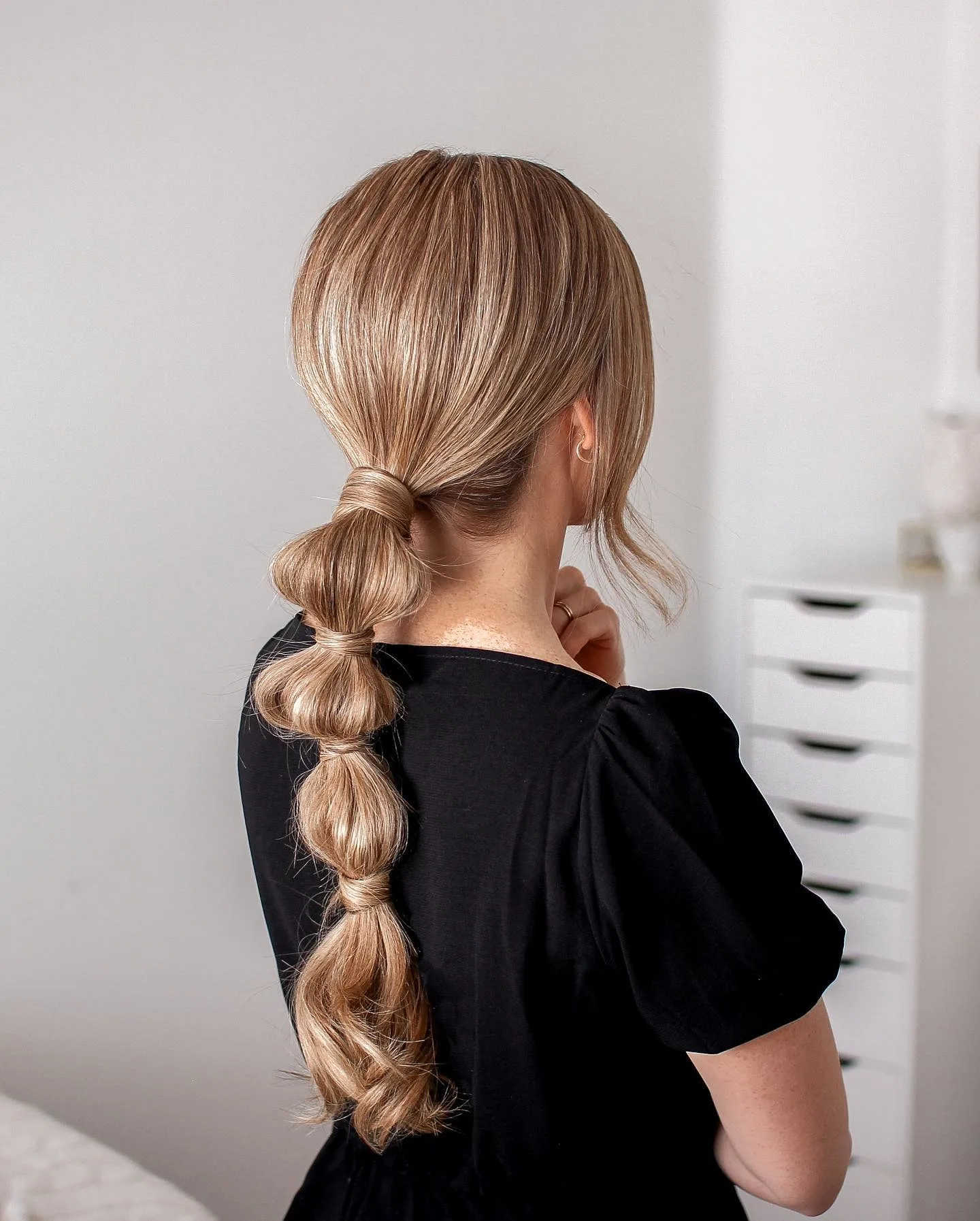 The low bubble braid ponytail is a perfect choice for an easygoing yet stylish look. It combines the ease of a low ponytail with the elevated charm of bubbles—both relaxed and chic.
21. Mid-Height Bubble Ponytail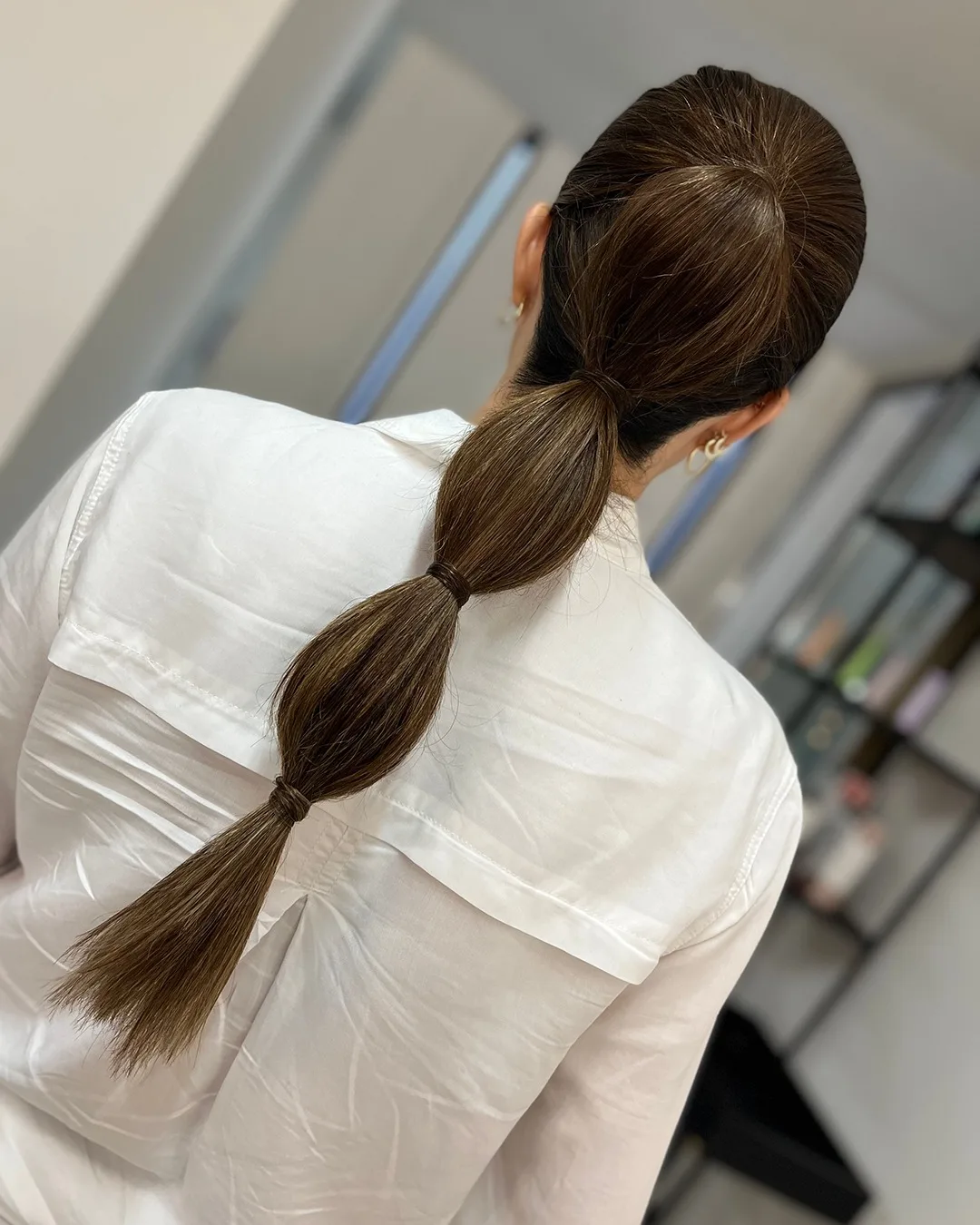 Placing your ponytail around the middle of the head is versatile and suits various face shapes, so when in doubt, you can't go wrong with a mid-height pony. Add some bubbles and you're good to go!
22. Easy Bubble Pony With Pins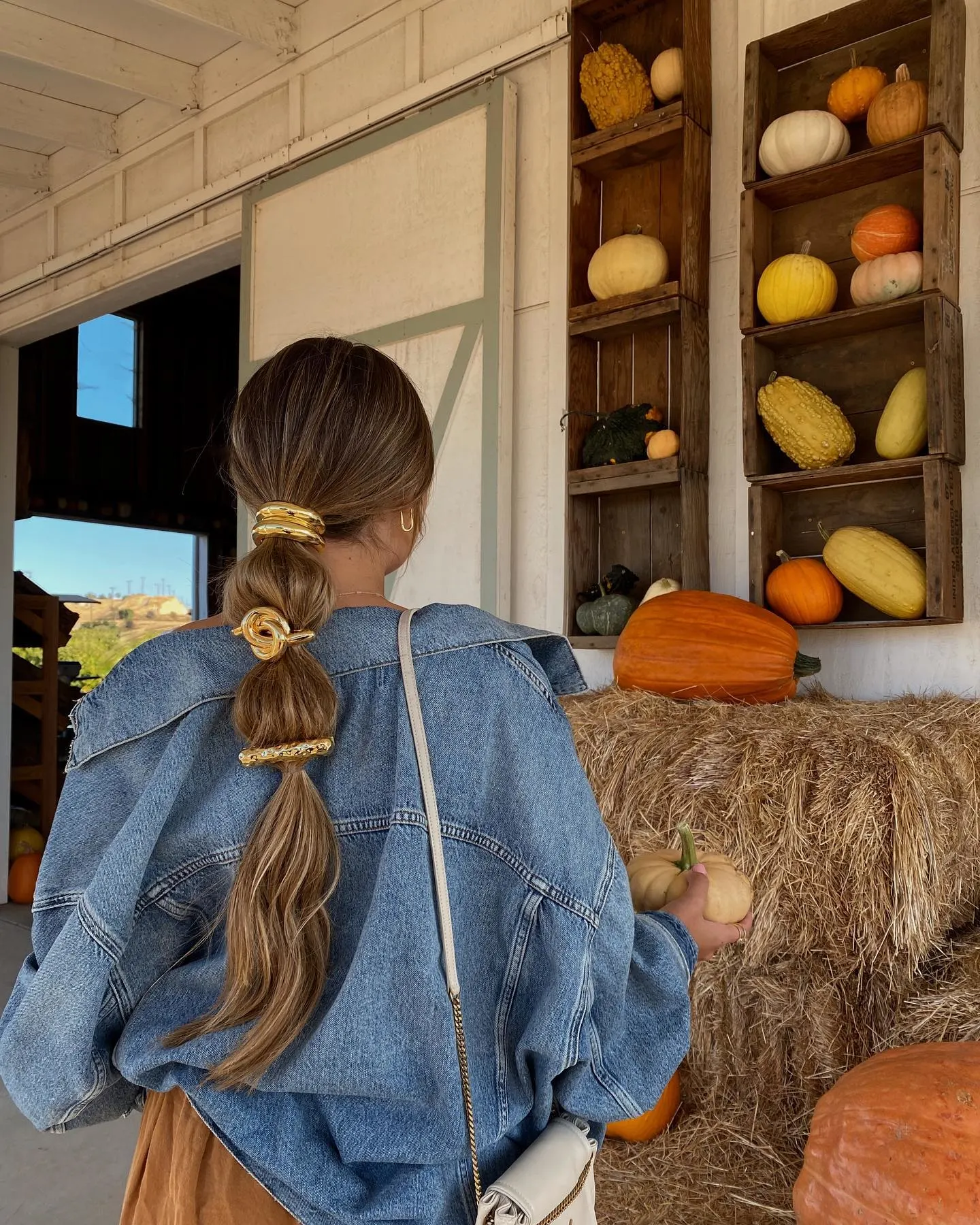 Staying stylish with minimal effort is an art—simplify and elevate your style at the same time with this easy bubble pony with pins. This no-fuss hairstyle takes the classic low ponytail and makes it look chic just by adding a few accessories.
23. Ponytail Bubble Braid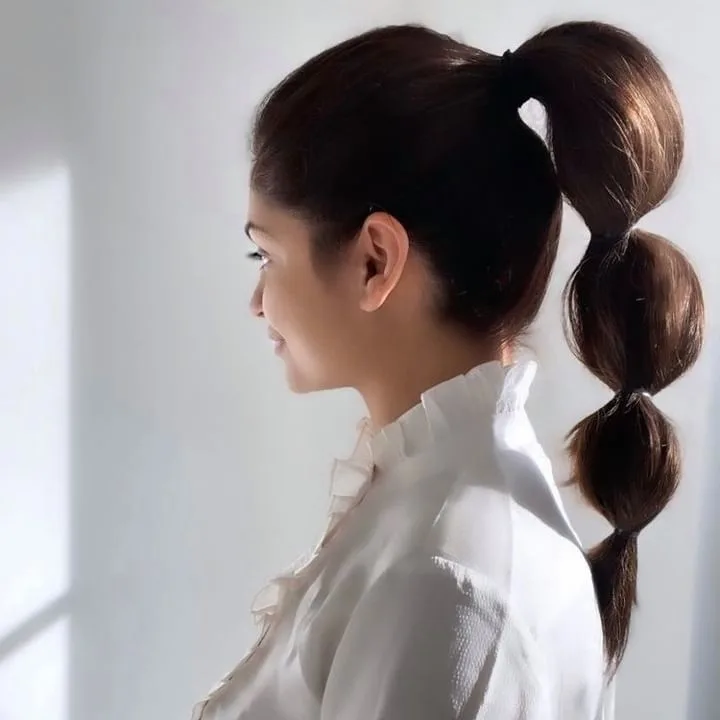 If you have thick hair, the ponytail bubble braid is a lifesaver: it helps you reign in your locks and looks super stylish at the same time.
24. Half-Up Bubble Braid Ponytail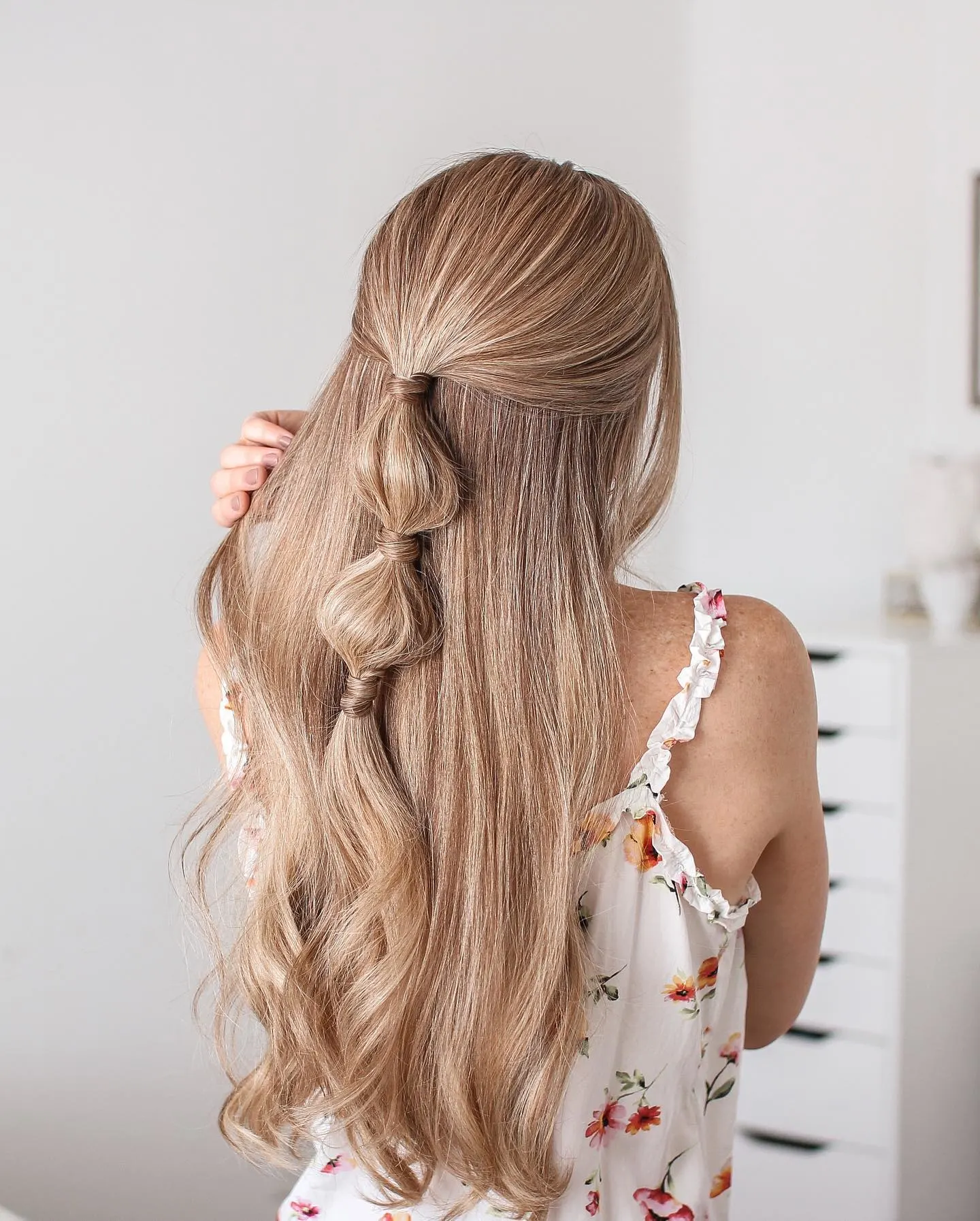 Half-up hairstyles give you the best of both worlds: they get your hair out of your face while you still get to wear it loose. The half-up bubble braid ponytail is a sophisticated and pretty take on this look.
25. Ultra-Long Bubble Braid Ponytail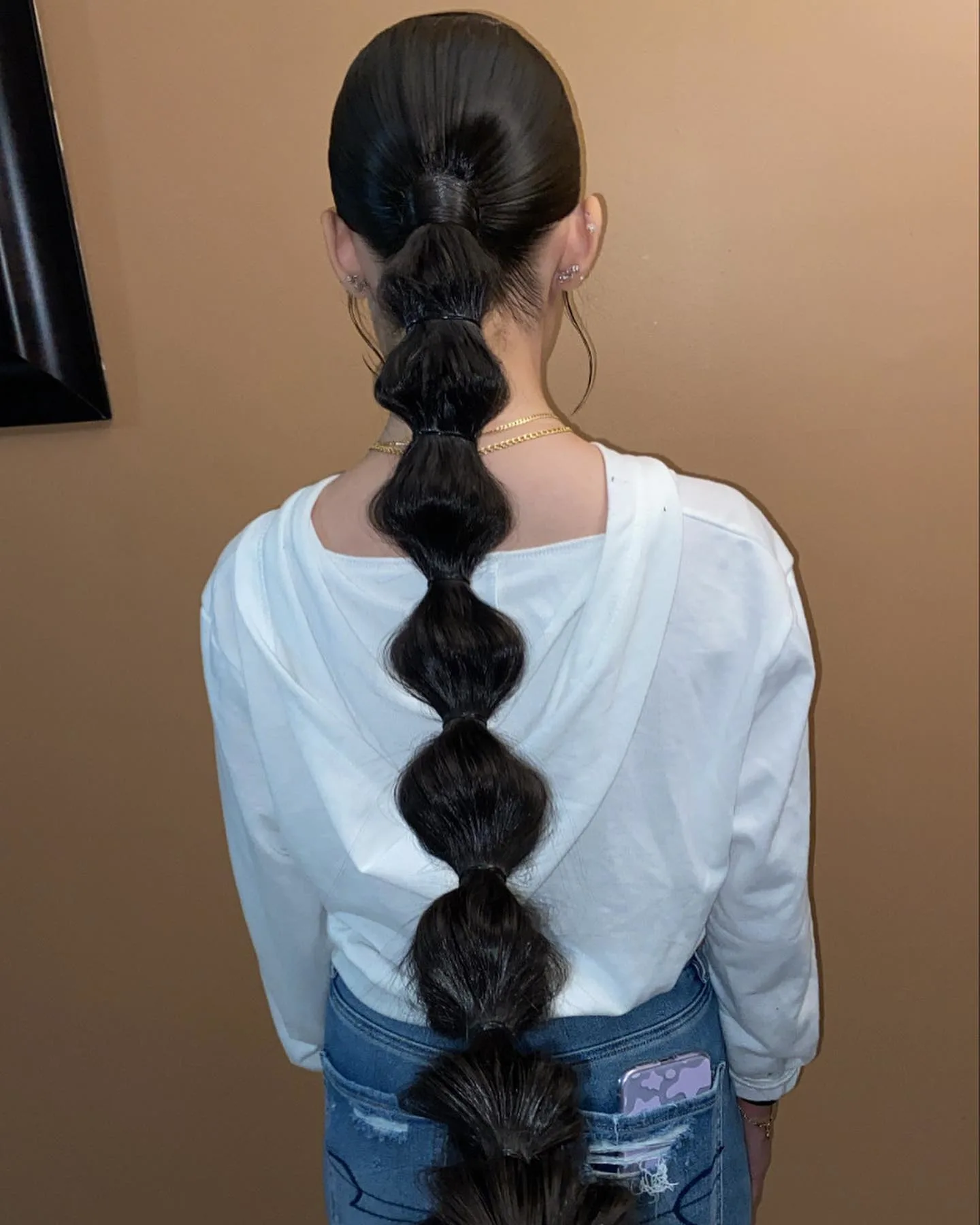 The ultra-long bubble braid pony is a statement hairstyle, but it's also a way to keep your mile-long tresses in check.