Chestnut is a warm, deep shade of brown that glows reddish in the light and brings warmth and softness to the face. It suits a variety of skin tones and will give you that cozy, snuggly vibe that can be full of spice.
These gorgeous shades of chestnut brown hair are the perfect way to tone down your look for the colder days—or take it up a notch and go glam with these rich, deep tones.
1. Chestnut Brown With Caramel Highlights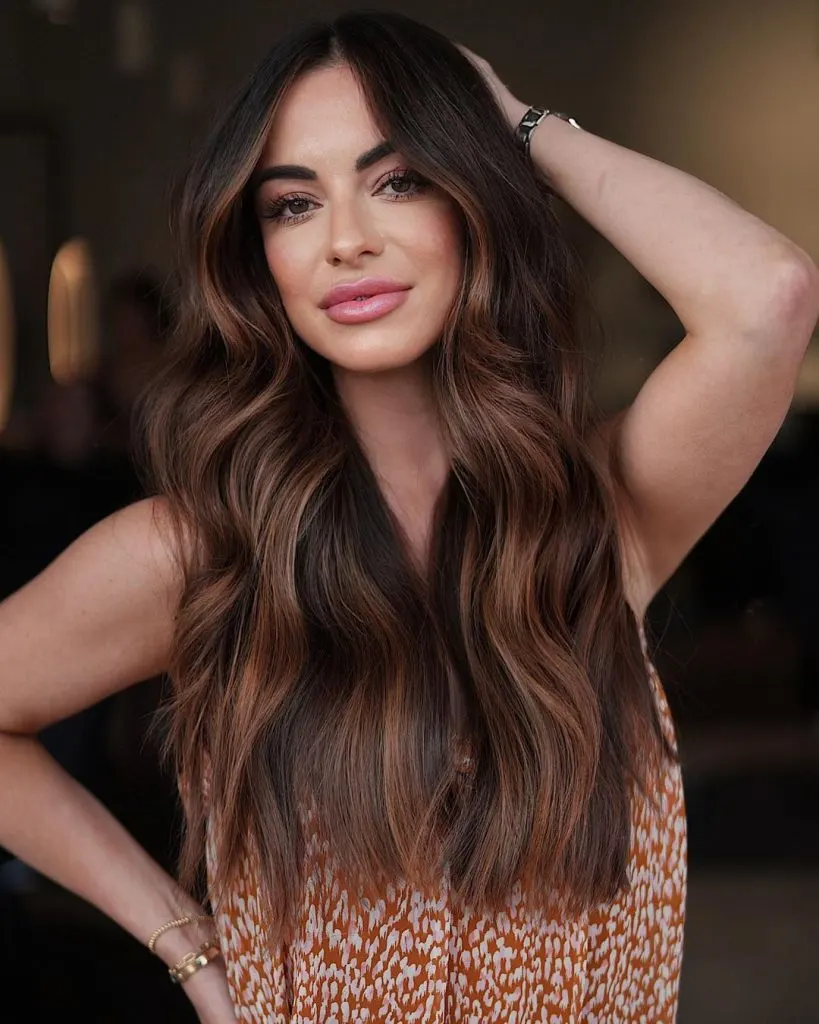 Adding warm caramel highlights to your chestnut brown base will brighten your features, making your face glow.
2. Warm Light Chestnut Brown Hair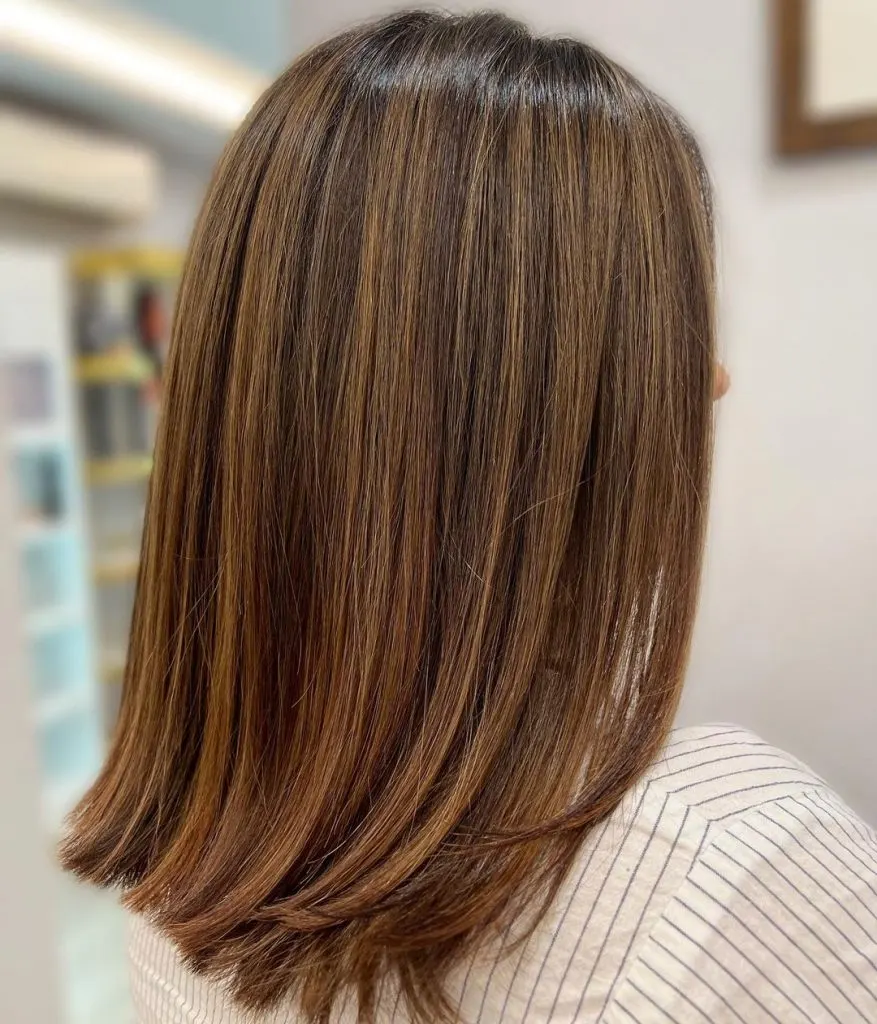 If the classic chestnut brown is too dark for you, you can still get its warmth and shine by picking a light, nearly almond brown.
3. Velvet Chestnut Brown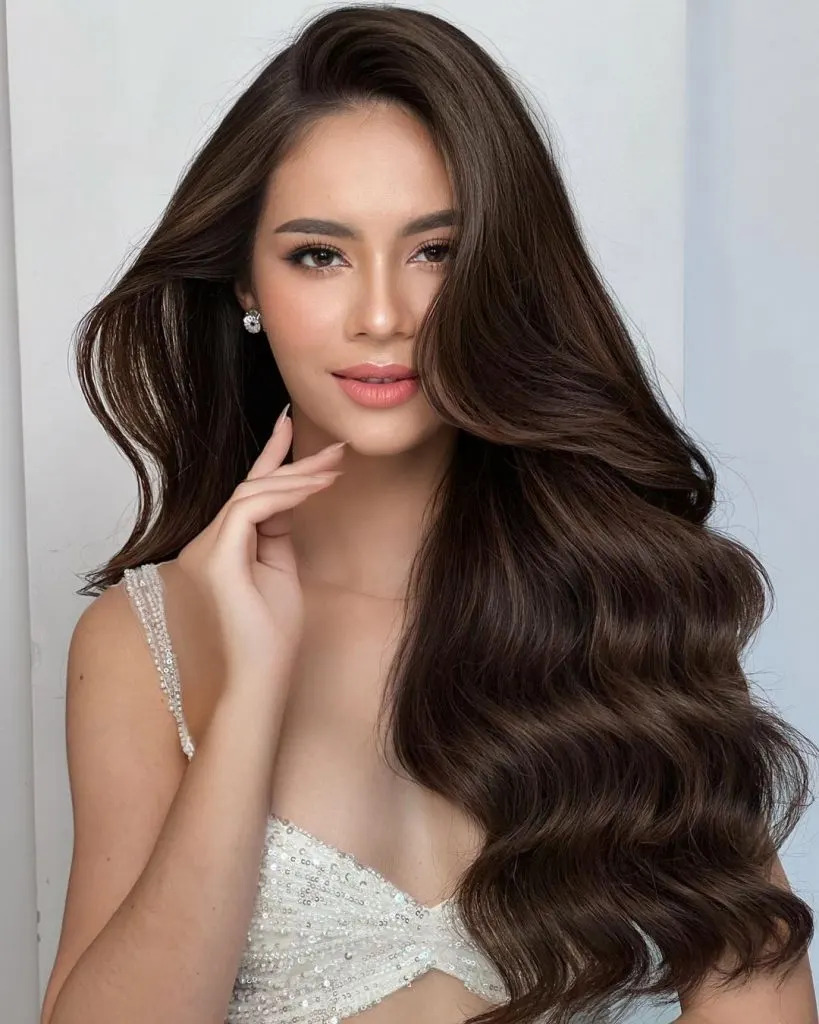 This rich, deep brown is what chestnut dreams are made of—and it shows that you don't need balayage or highlights to have dimension.
4. Chestnut Honey Balayage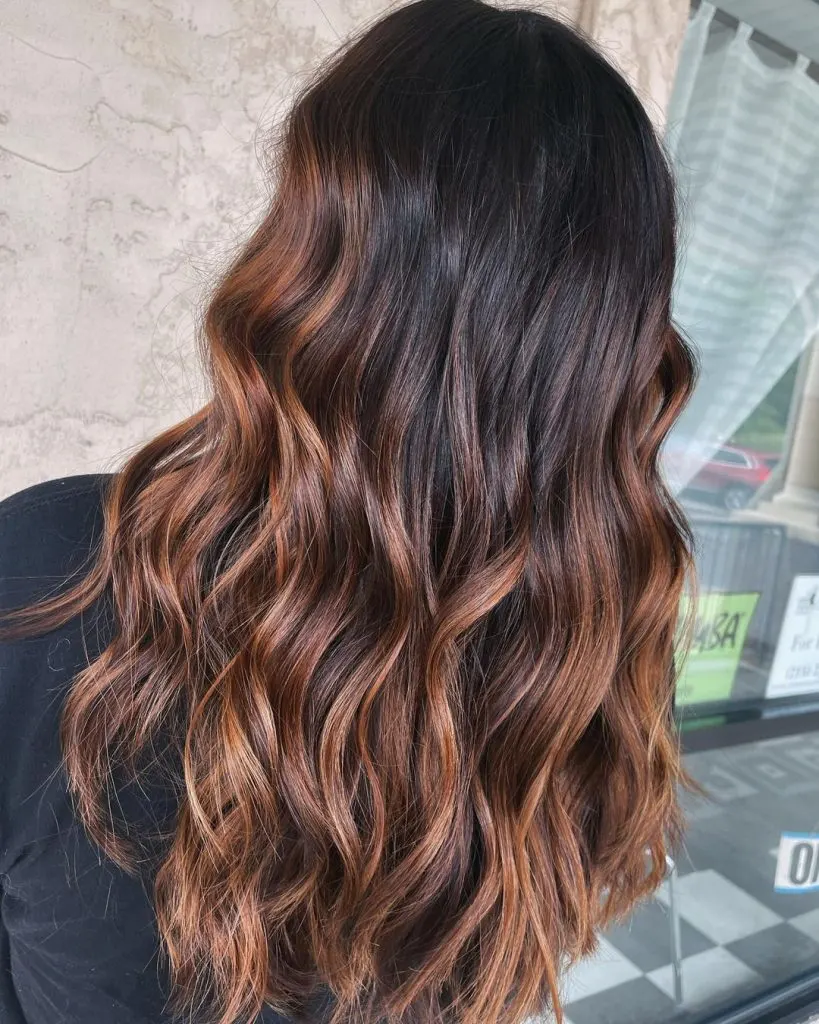 Rich, soft shades complement one another, creating a vivid, glamorous look perfect for the fall.
5. Warm Chestnut Brown Coils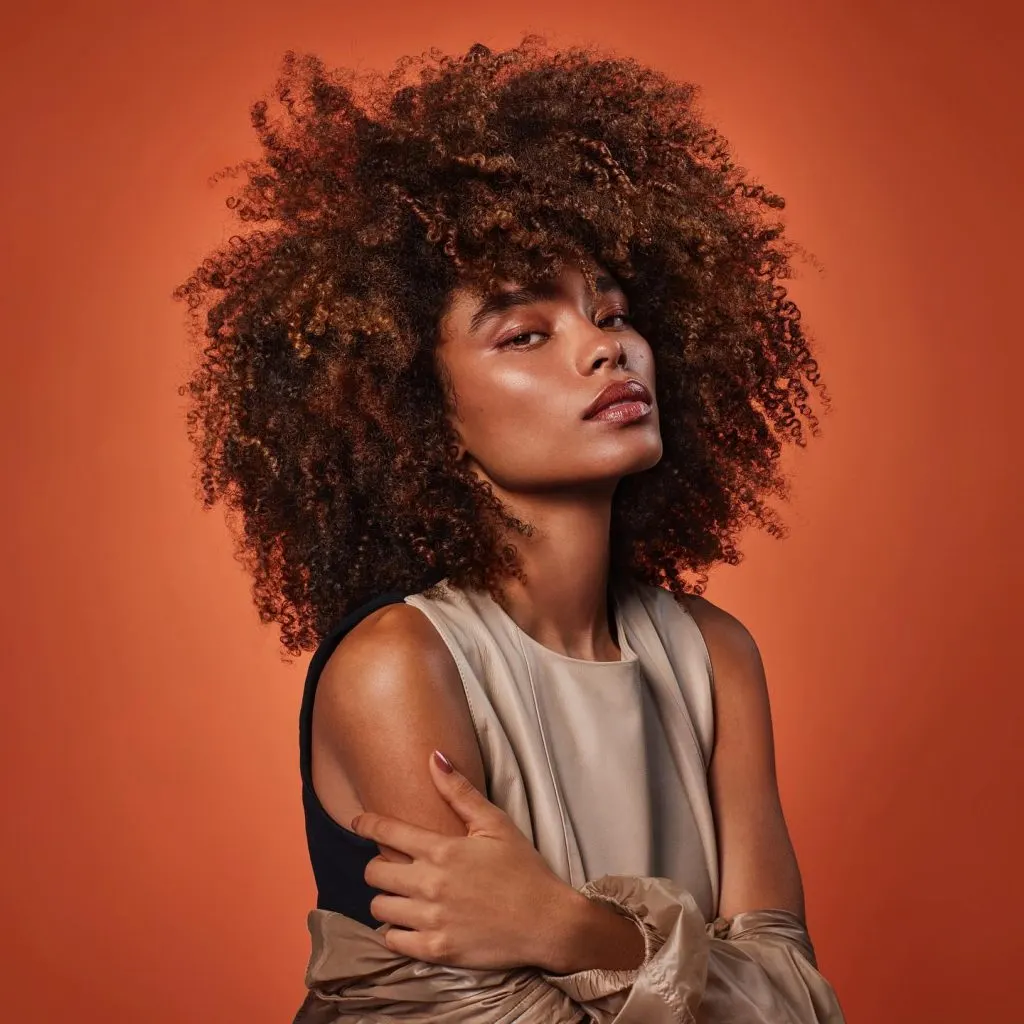 Warm chestnut brown and subtle highlights call attention to the shape of these gorgeous curls and make them pop.
6. Chestnut Gold Ombre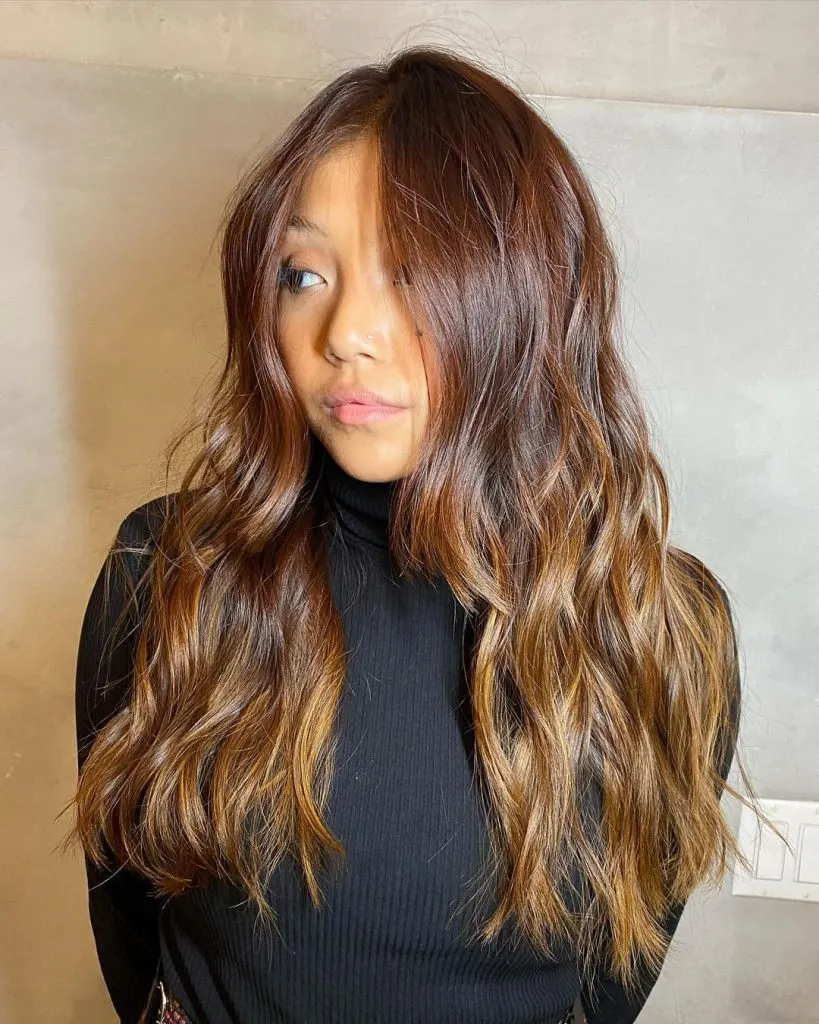 How soft and velvety is this beautiful chestnut brown? This lovely natural look is fresh and cozy at the same time.
7. Chestnut Brown Hair With Highlights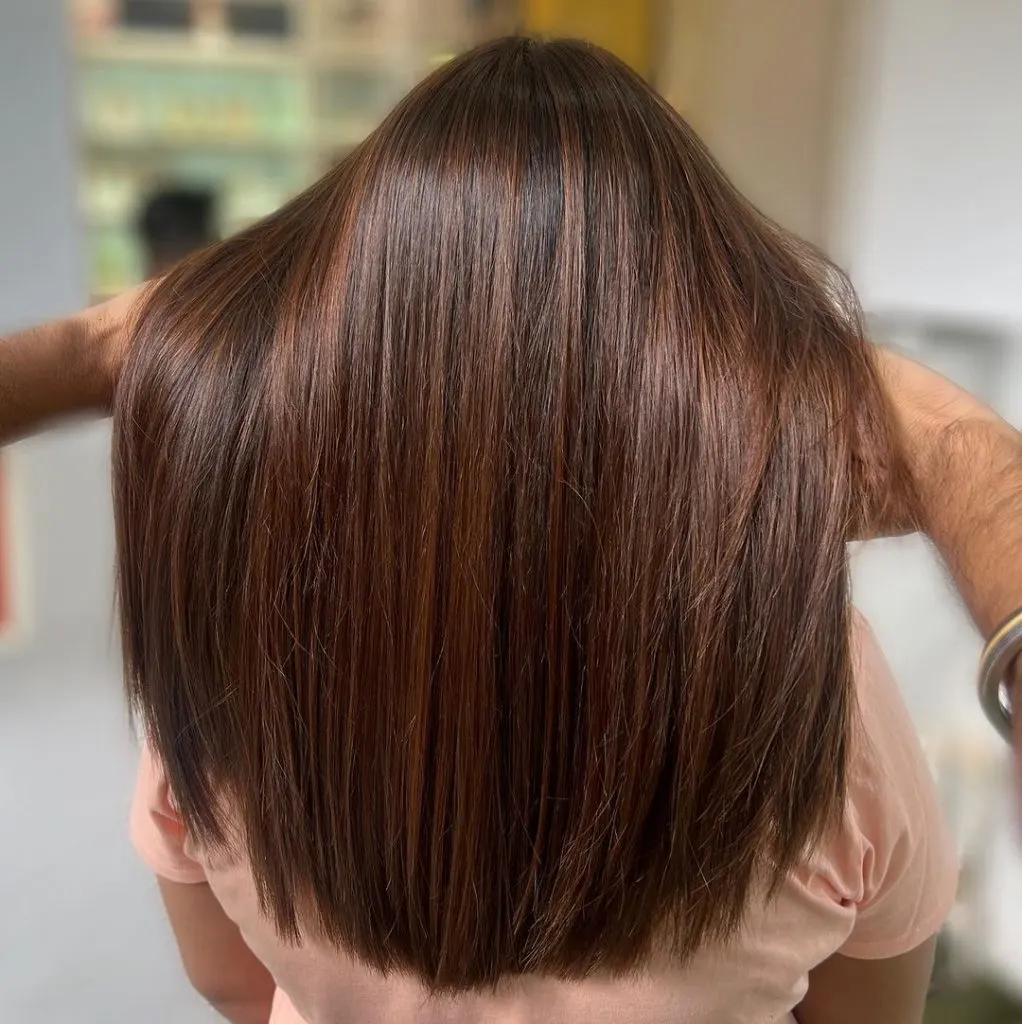 The power of highlights is that even when they're just a shade or two lighter than the base, they illuminate and transform your hair.
8. Soft Medium Chestnut Brown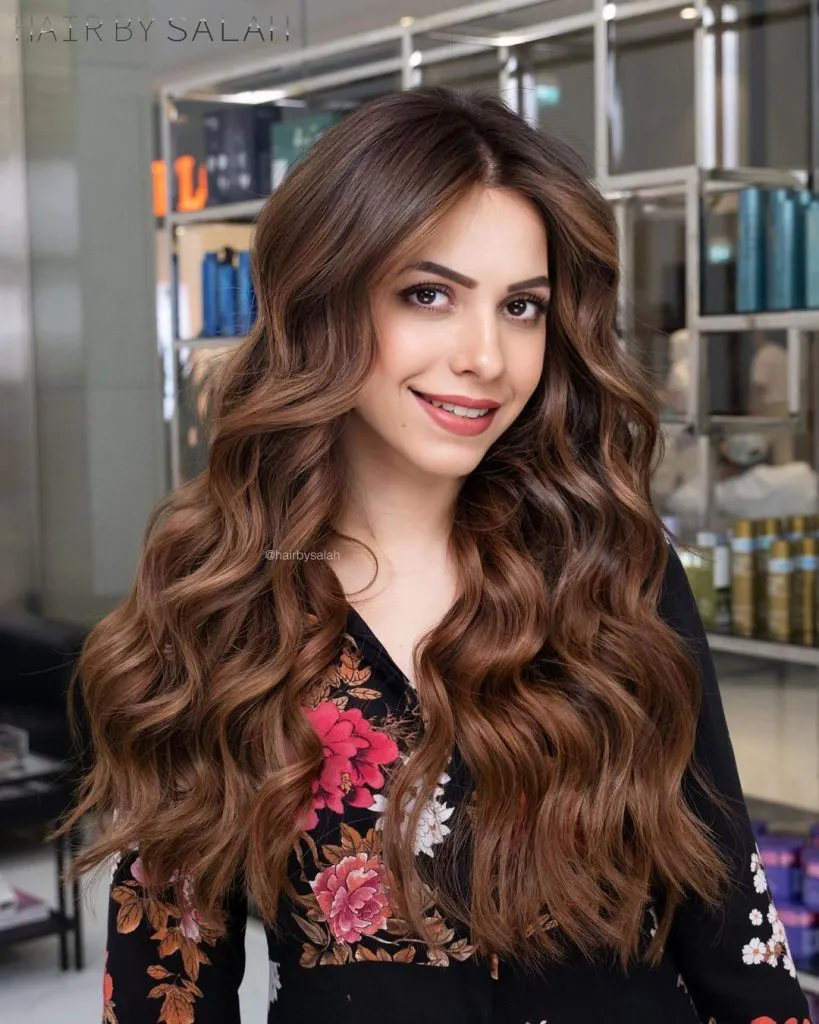 This incredible shade of chestnut brown is the definition of soft, but at the same time, it's also glam and glowing.
9. Dimensional Chestnut Brown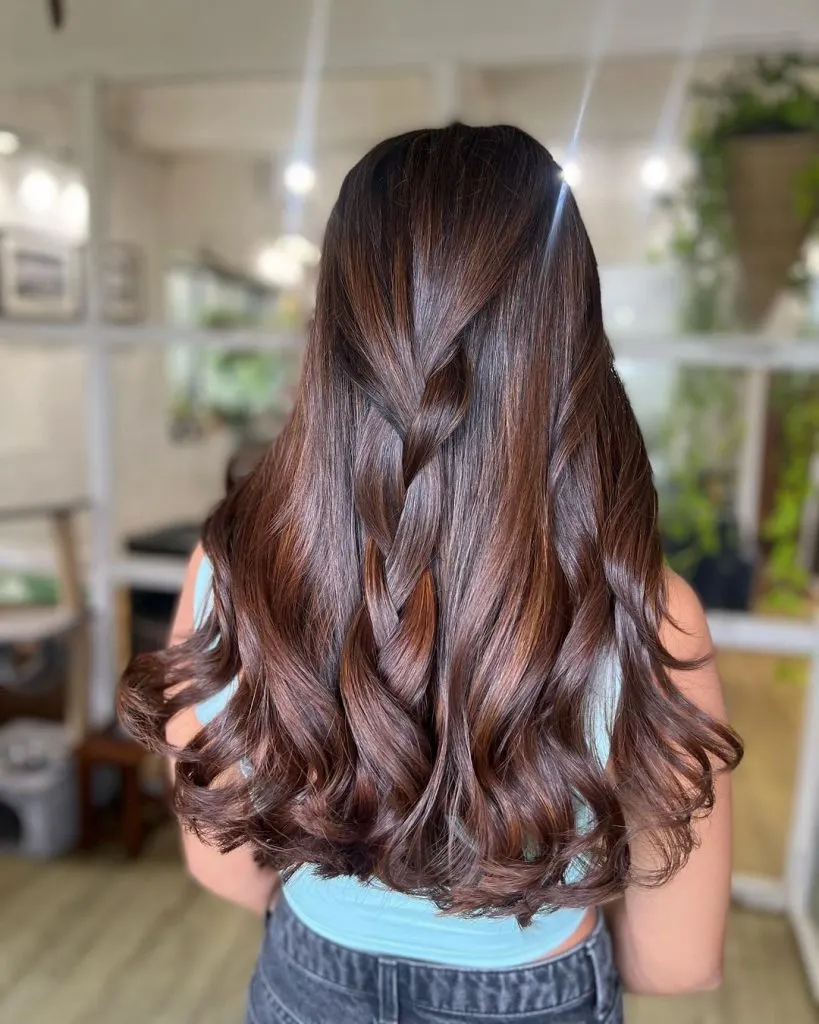 Depth, dimension and drama! This elevated chestnut brown look will draw attention and make you stand out.
10. Deep Chestnut Brown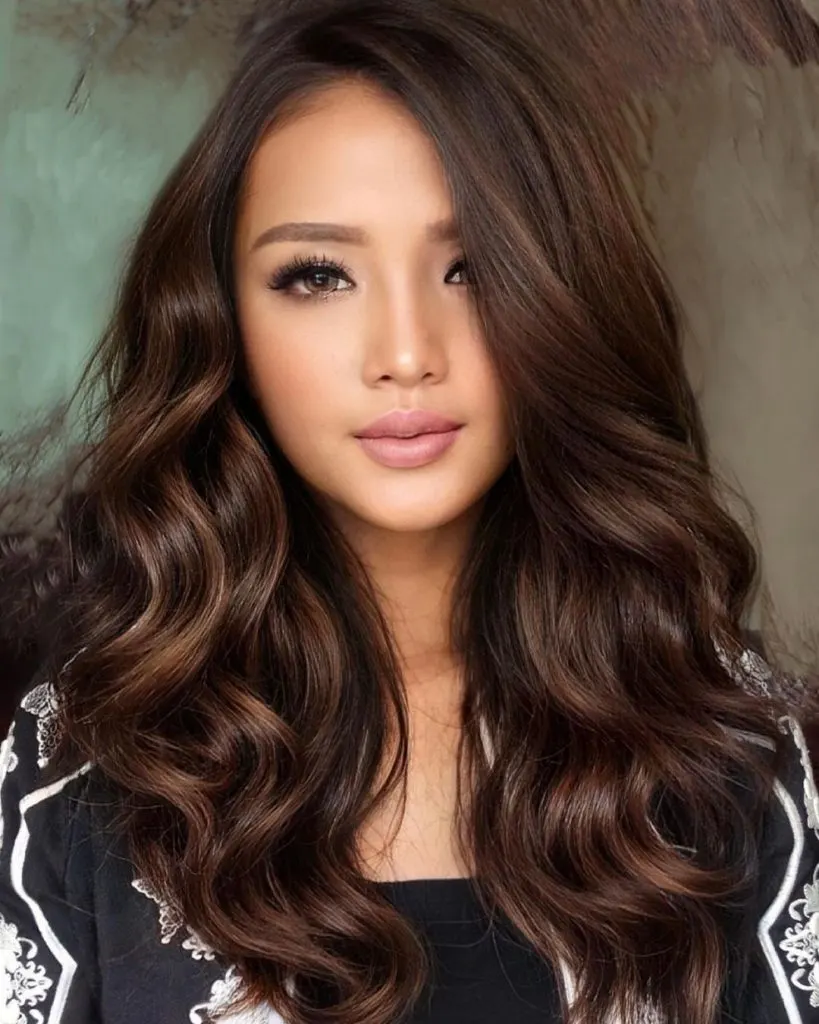 If you could get this amazing color right now, wouldn't you? It's rich, luxurious and deep—a total showstopper!
11. Chestnut Brown Beachy Waves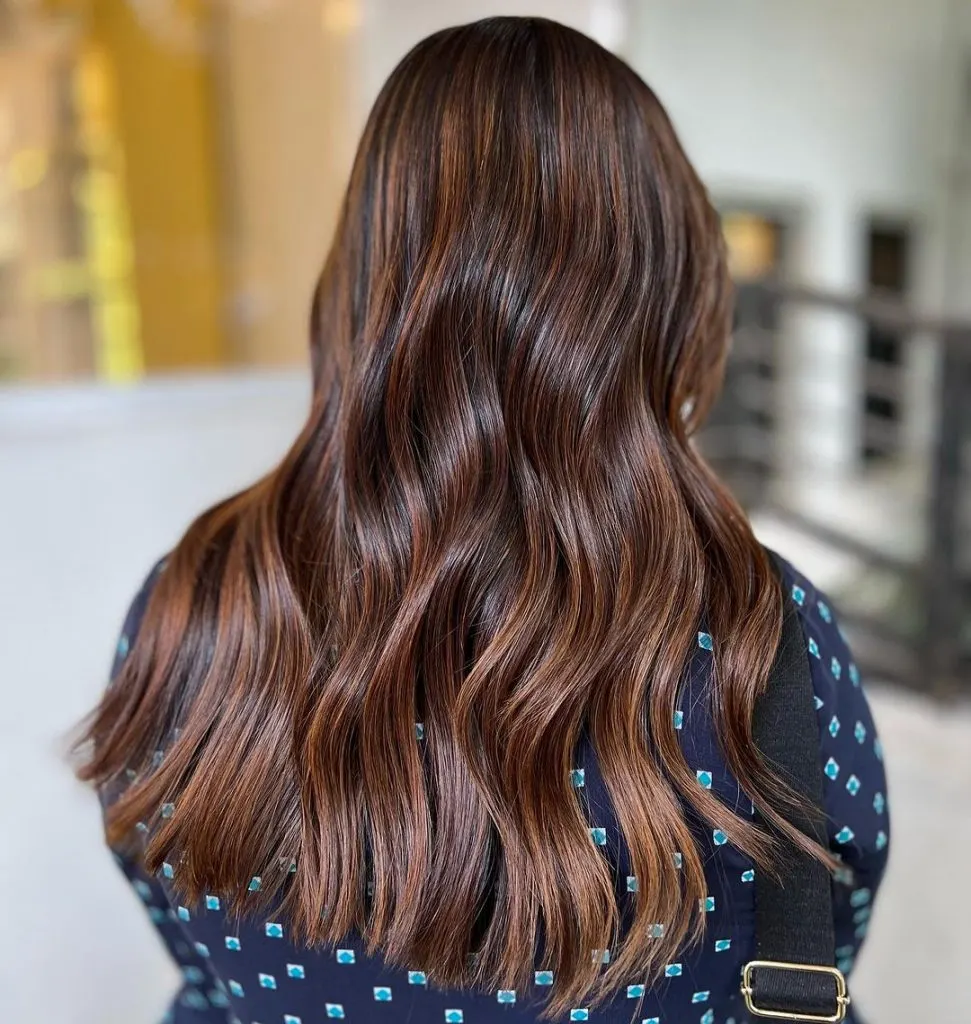 Brighten your dark chestnut brown hair with highlights that give it movement and dimension.
12. Chestnut Brown With Face-Framing Highlights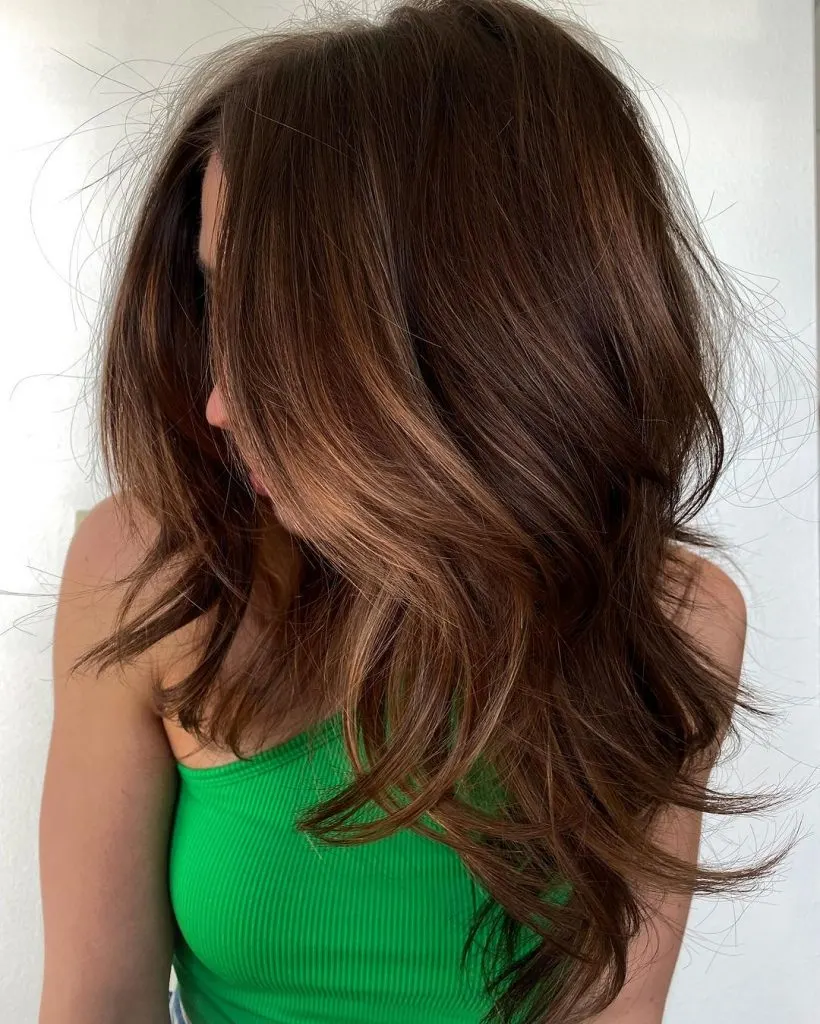 This beautiful chestnut brown is even warmer thanks to the flattering face-framing highlights.
13. Light Almond Brown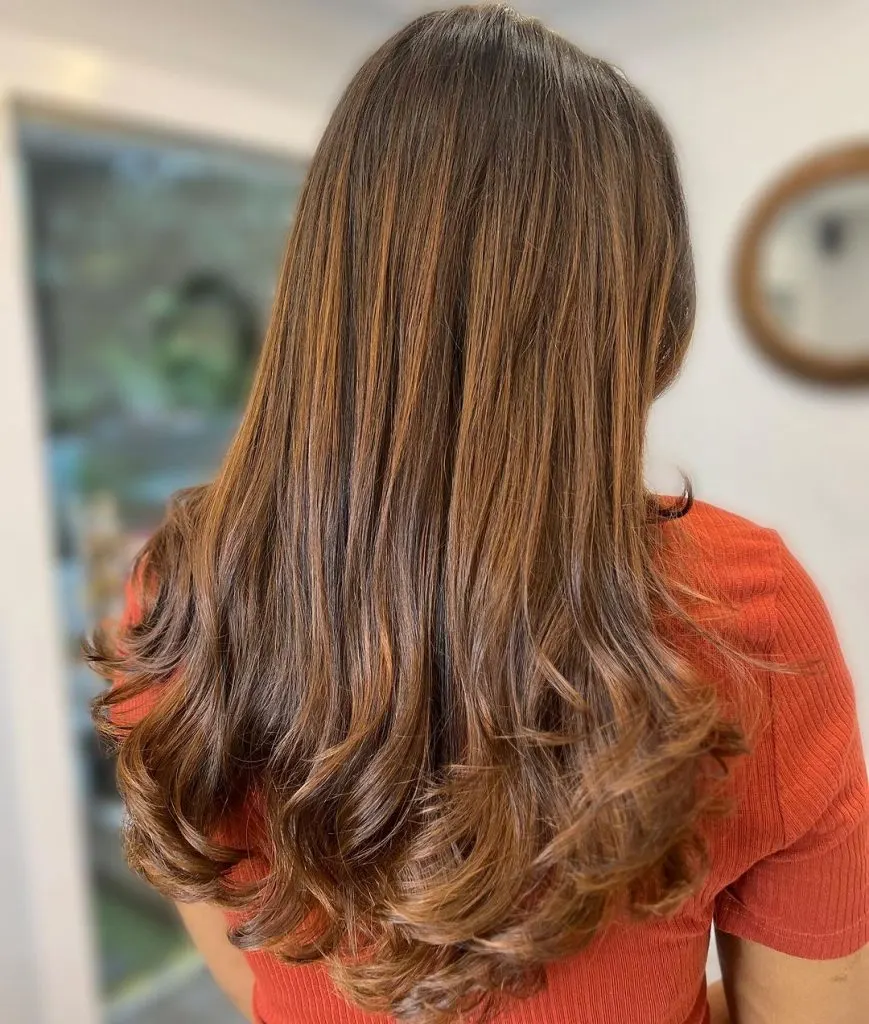 You don't have to go dark brown to get all the softness of chestnut—this pretty light shade is just as warm and inviting.
14. Soft Natural Chestnut Brown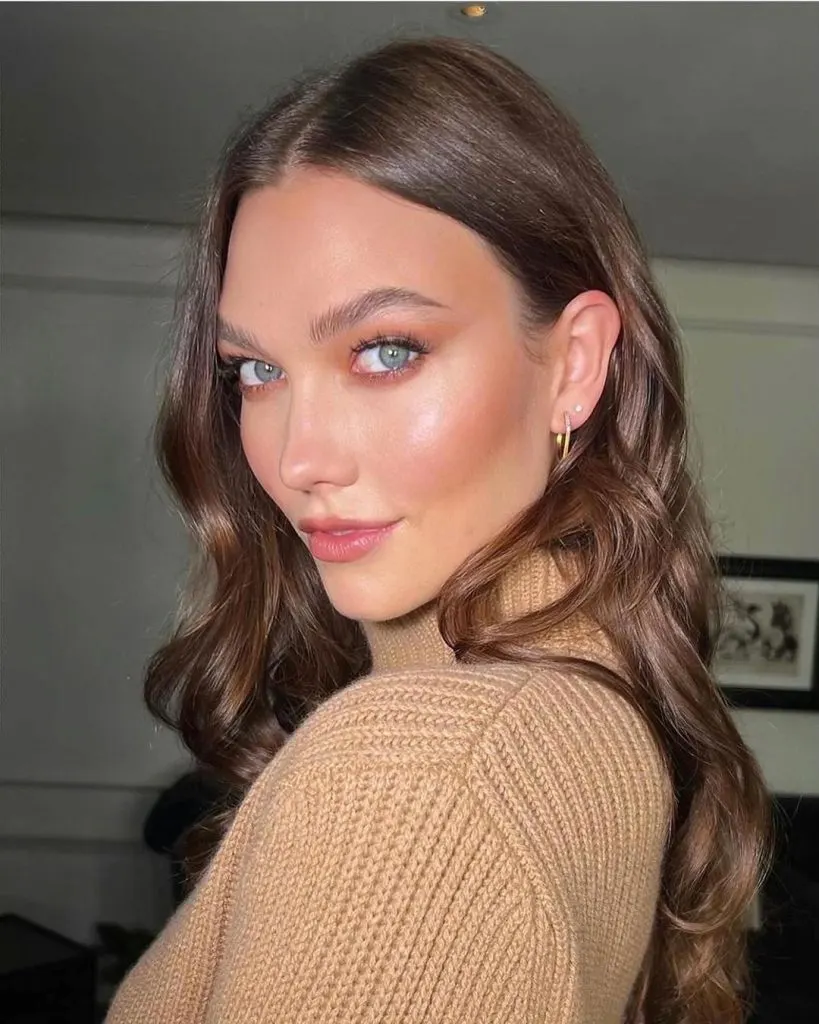 Neutral medium chestnut brown will give you that effortless, model-off-duty look that everyone wants.
15. Deep Chestnut With Golden Highlights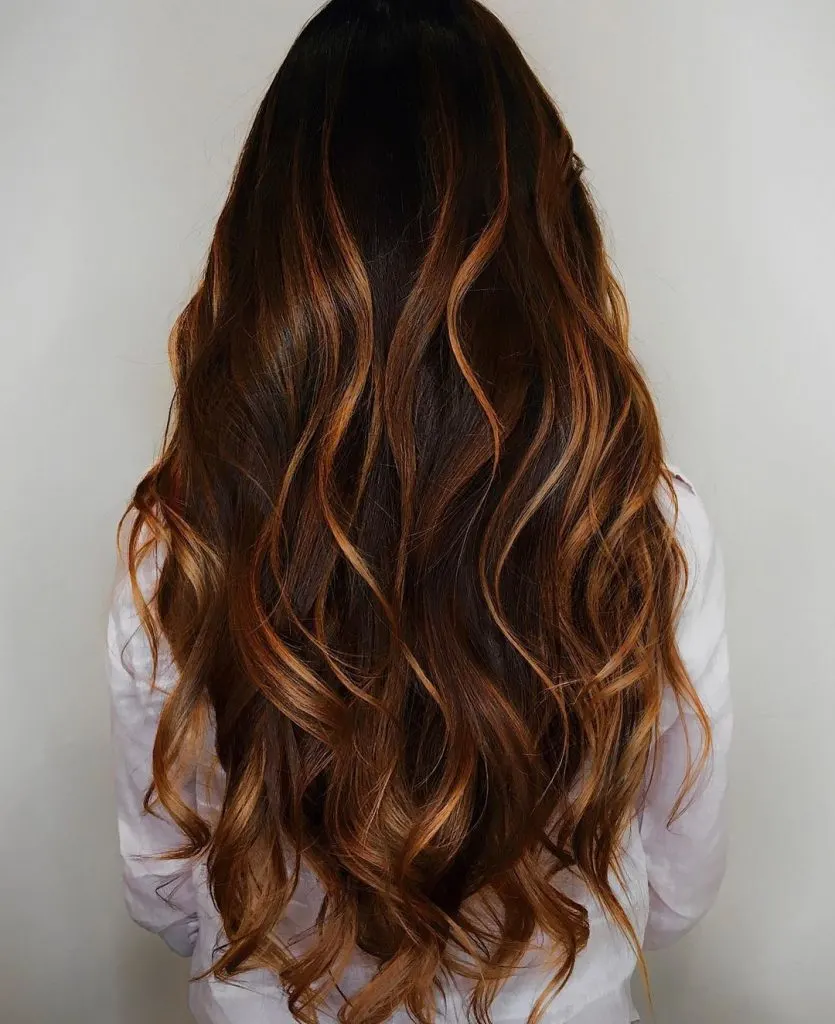 Pops of a brighter shade will elevate your color and make it stand out. The best part? This high glam look is still low-maintenance.
16. Dark Chestnut Brown Hair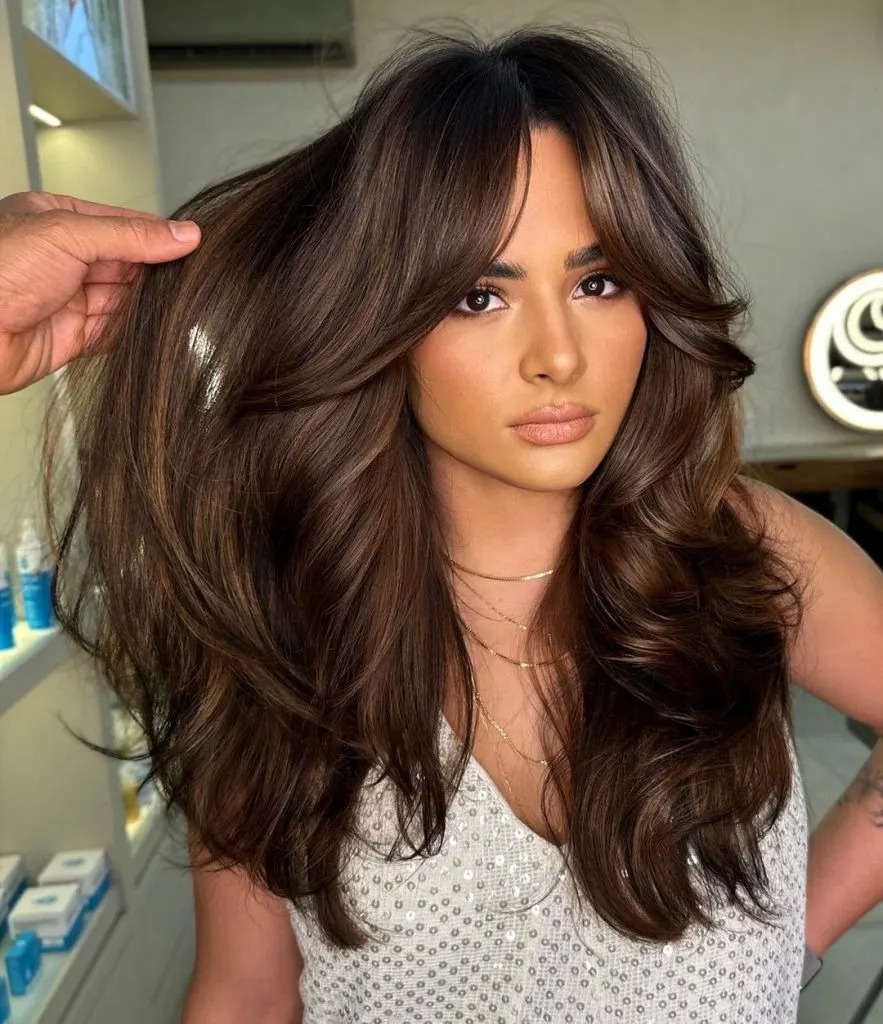 This is the perfect dark brown shade if you want a versatile look that suits almost everyone and works for any vibe you want to create.
17. Chestnut With Subtle Highlights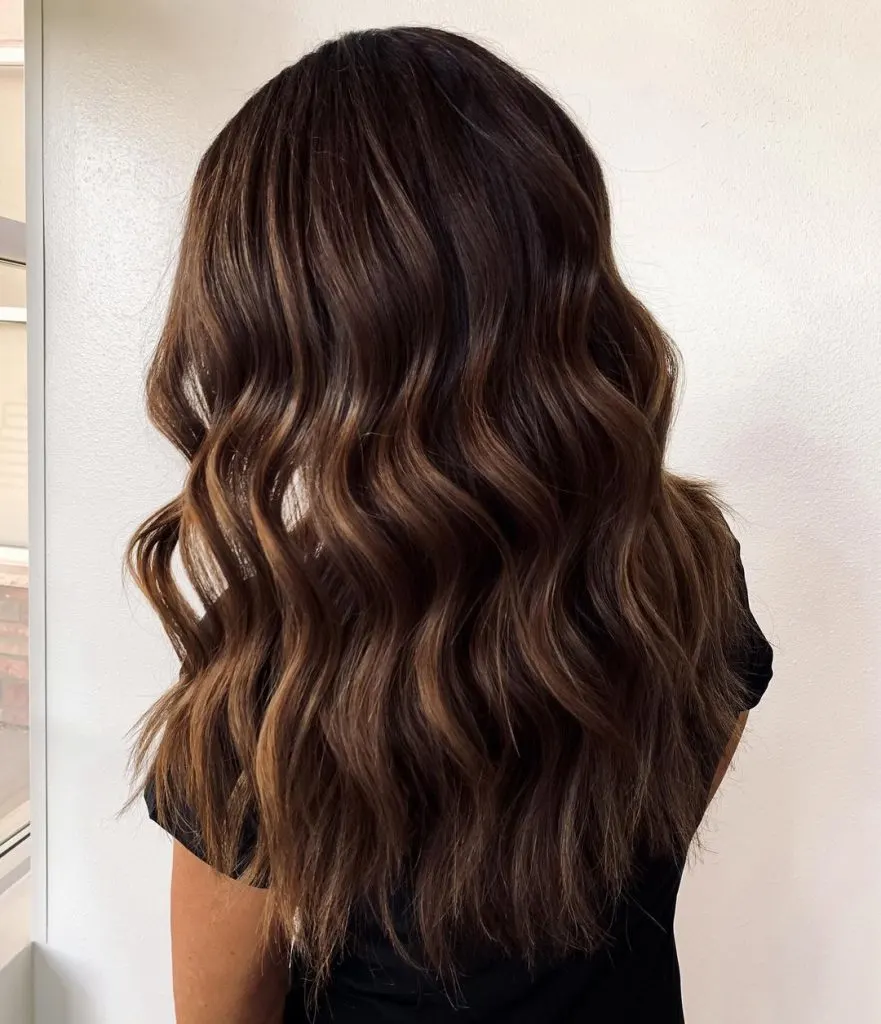 Waves and highlights are the perfect combo—they make one another stand out and pop.
18. Chestnut With Cinnamon Babylights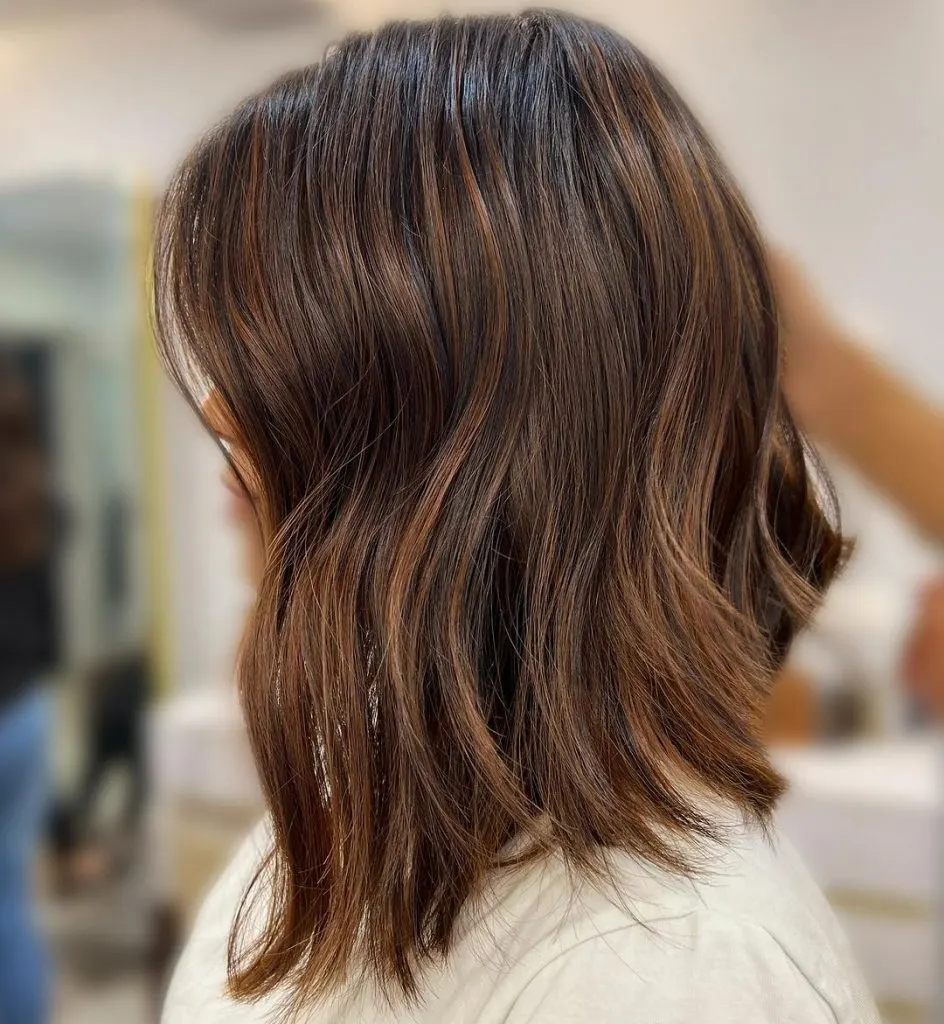 This velvety brown look is as soft as it's luxurious, but also low-maintenance and fresh.
19. Chestnut Hair With Auburn Highlights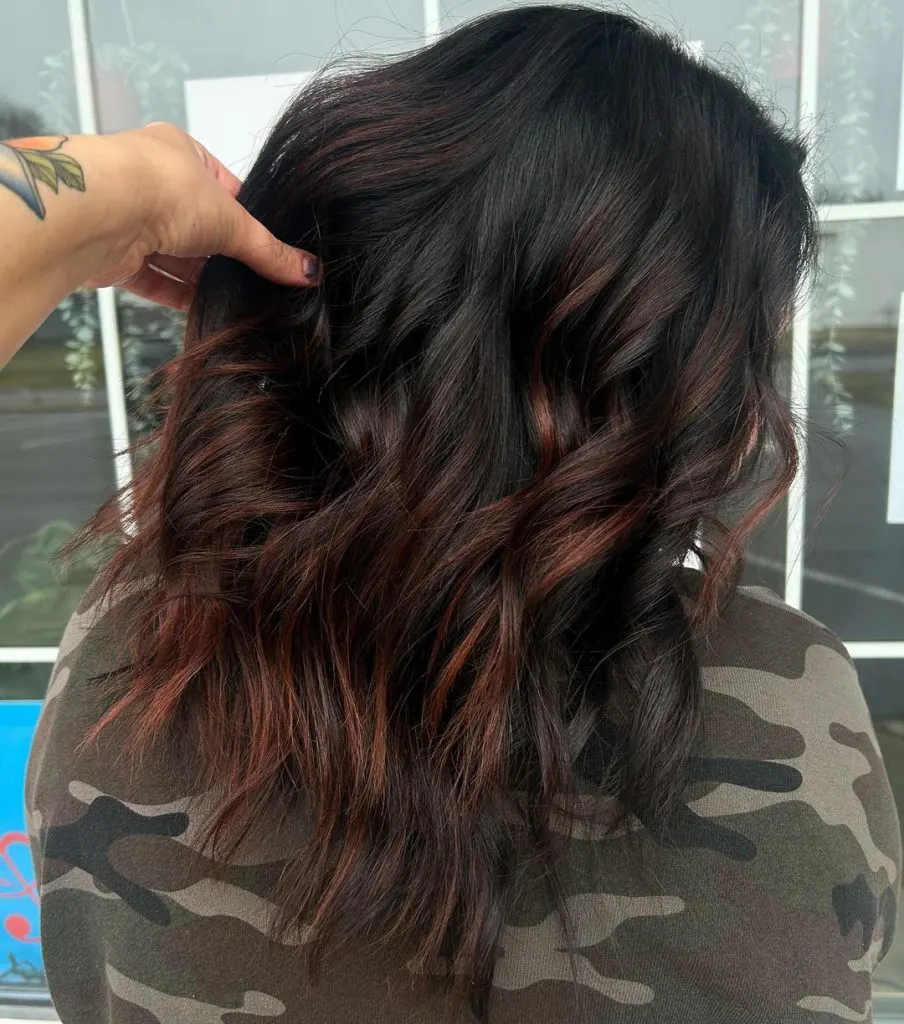 Who says highlights need to be blonde? This warm chestnut ombre gives a whole new look to dark hair.
20. Glossy Chestnut Hair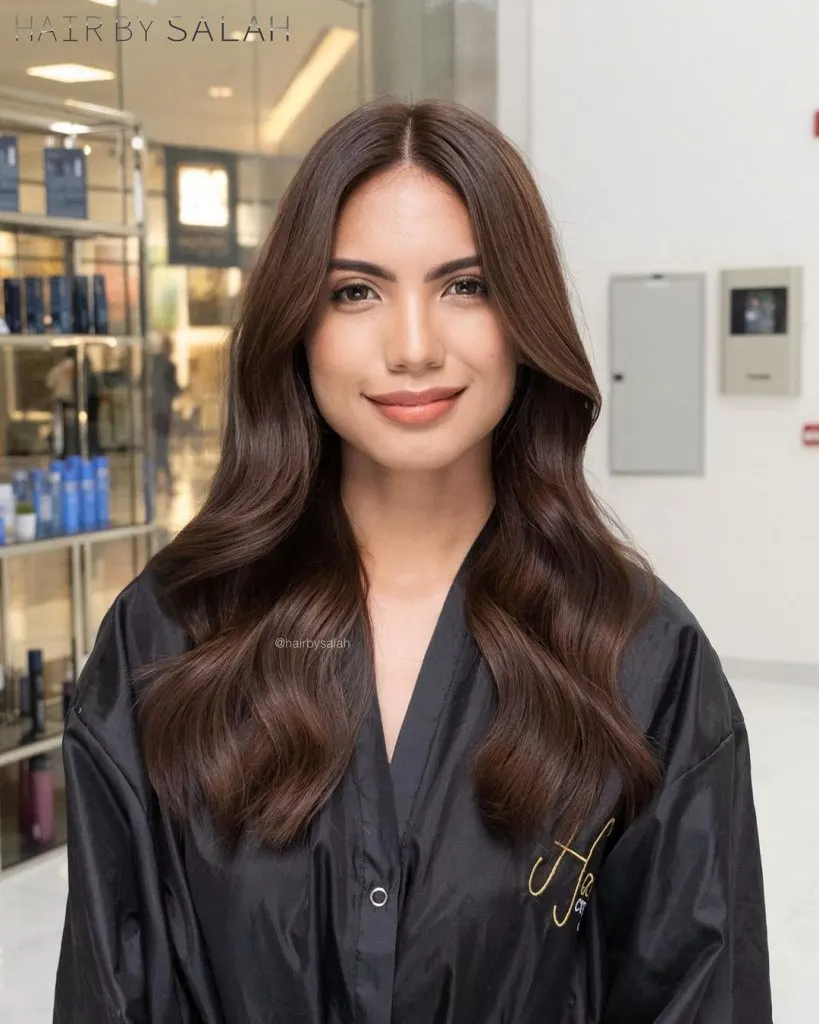 Glossy and classy—this glorious shade might be one-tone, but it doesn't lack dimension or depth.
21. Glam Chestnut Brown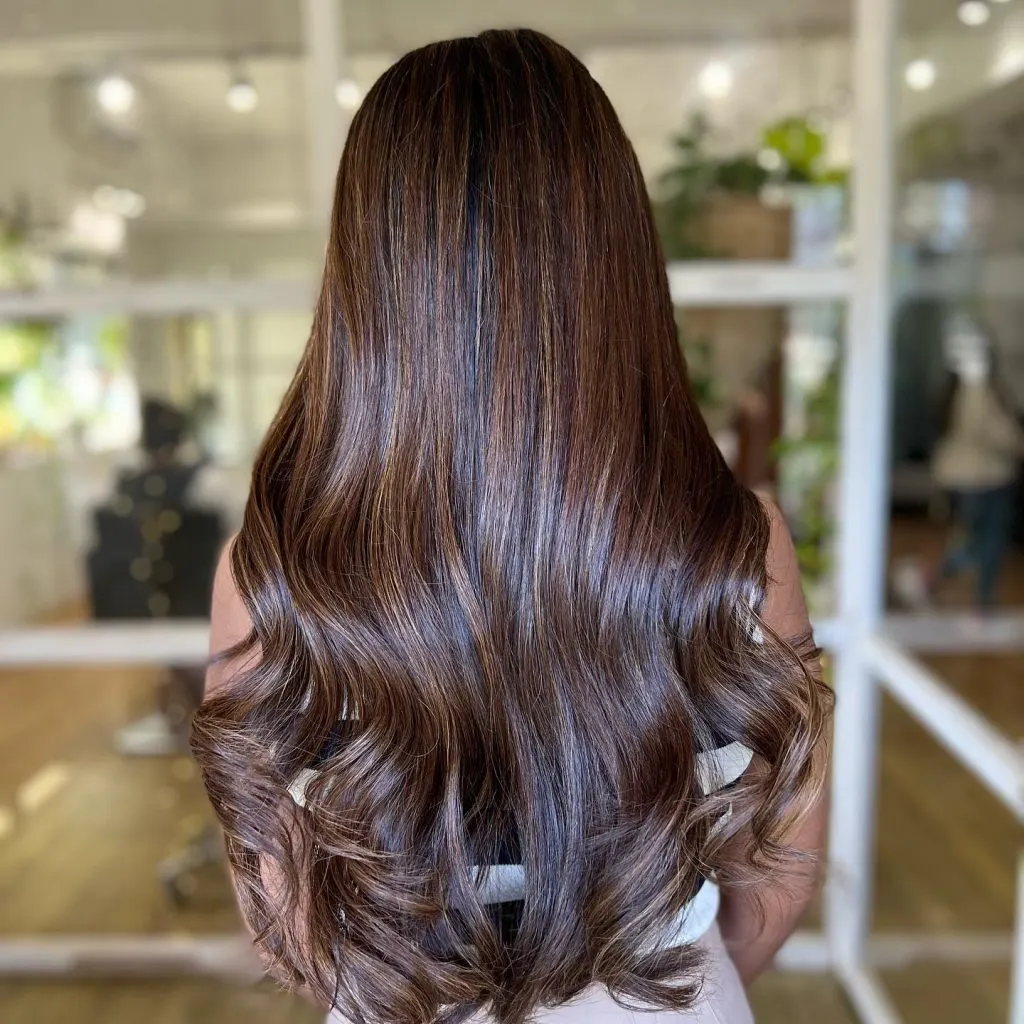 Highlights a few tones lighter than your base are a great choice if you want to brighten your long dark hair while still maintain its health and length.
22. Light Icy Chestnut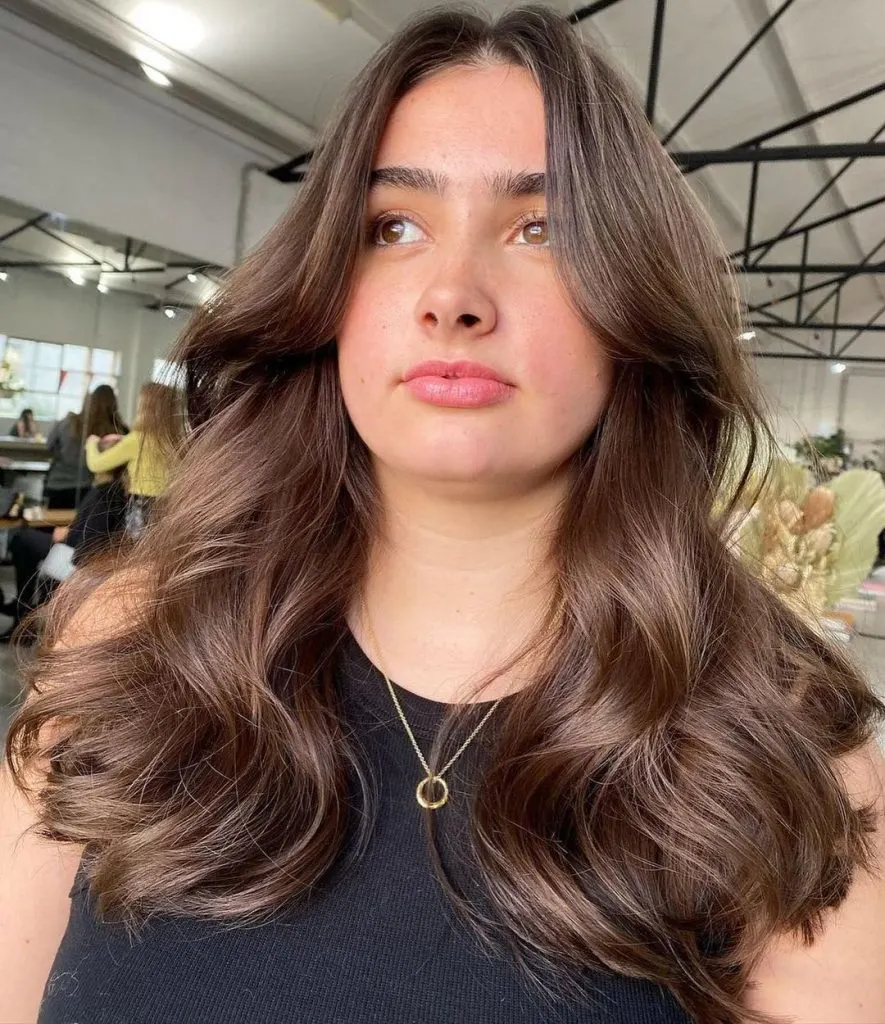 This medium brown is pretty and natural, giving you a youthful and fresh girl-next-door look.
23. Golden Chestnut Brown Hair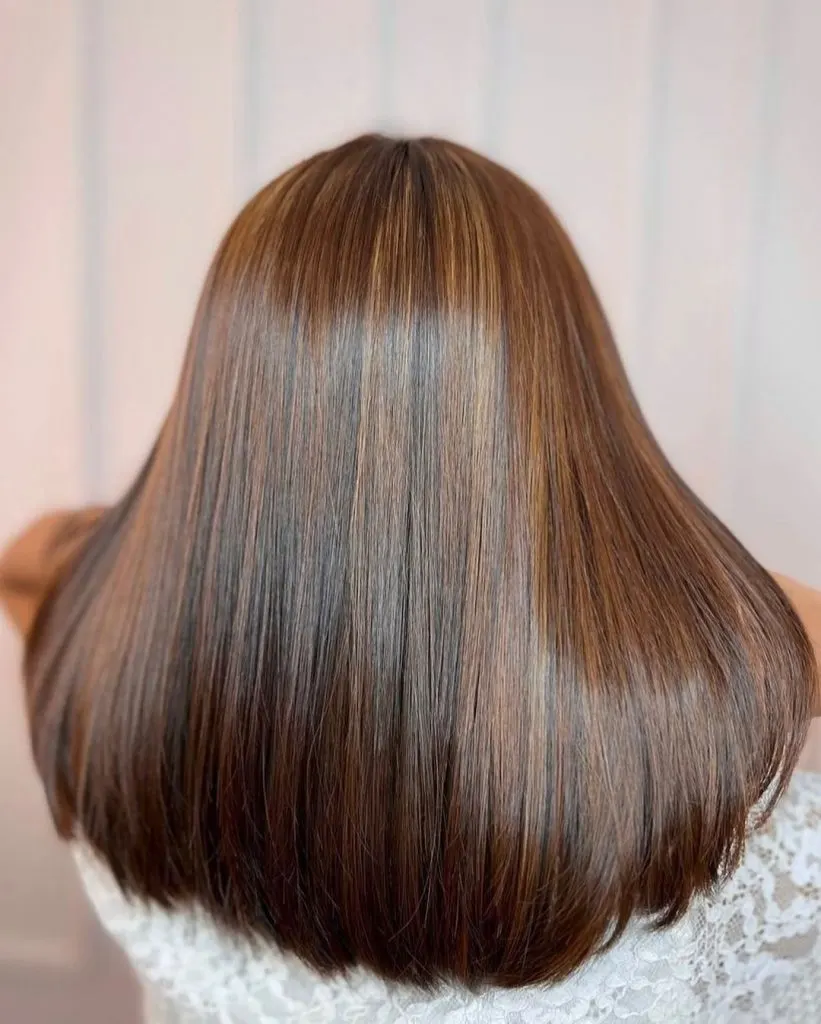 Tiny golden caramel babylights on dark chestnut brown hair look glorious—delicate and pretty.
24. Warm Chestnut Ombre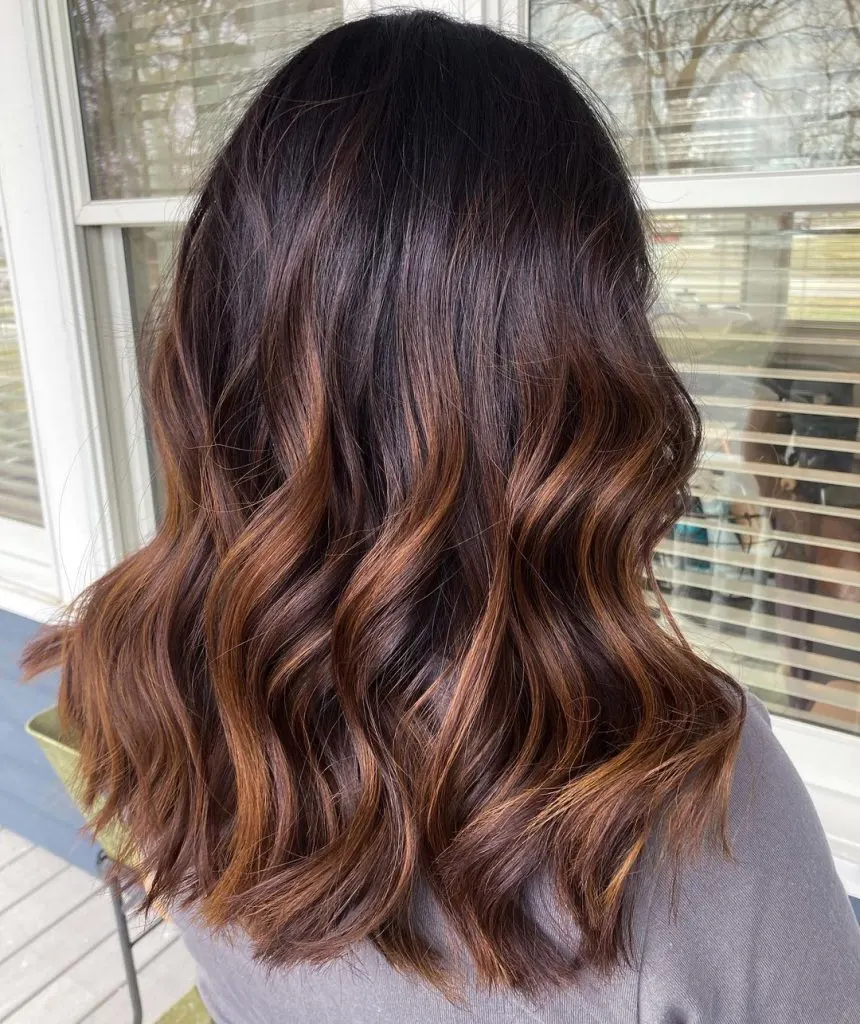 Copper highlights are the perfect companion to chestnut brown—this warm ombre is stylish, chic and low-maintenance.
25. Chestnut With Caramel Highlights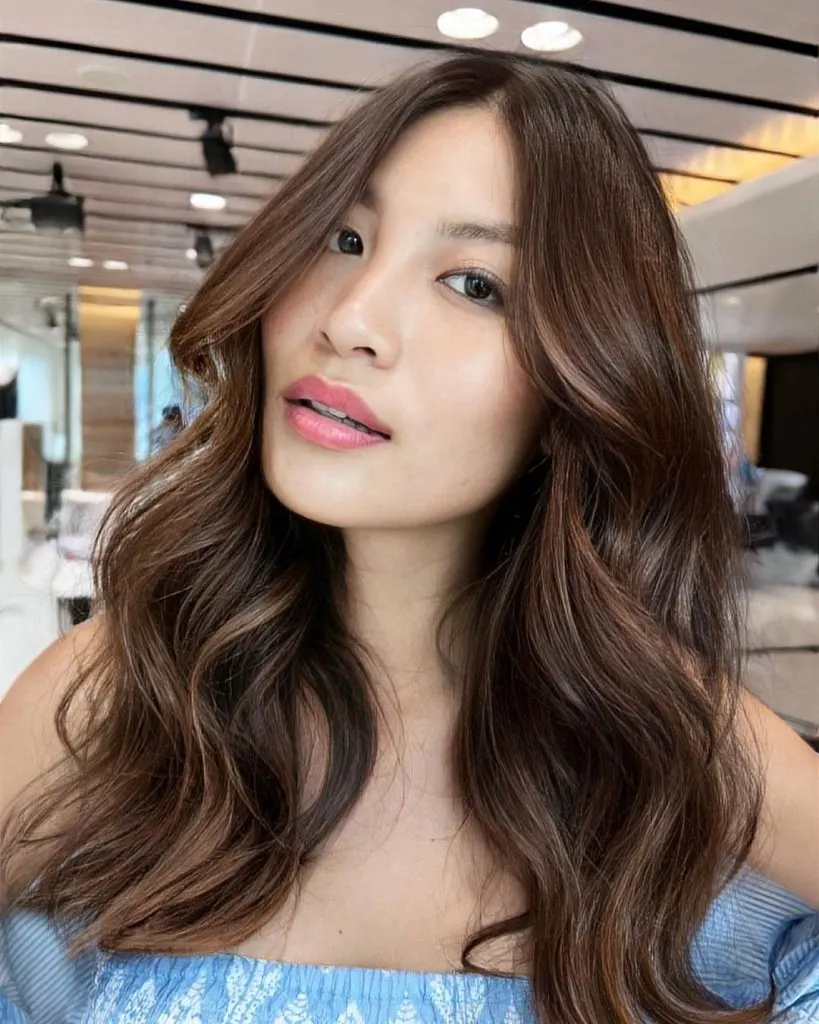 A lovely chestnut brown that is soft and understated, and deceptively simple. It has depth and movement, while looking natural.
26. Nutty Medium Brown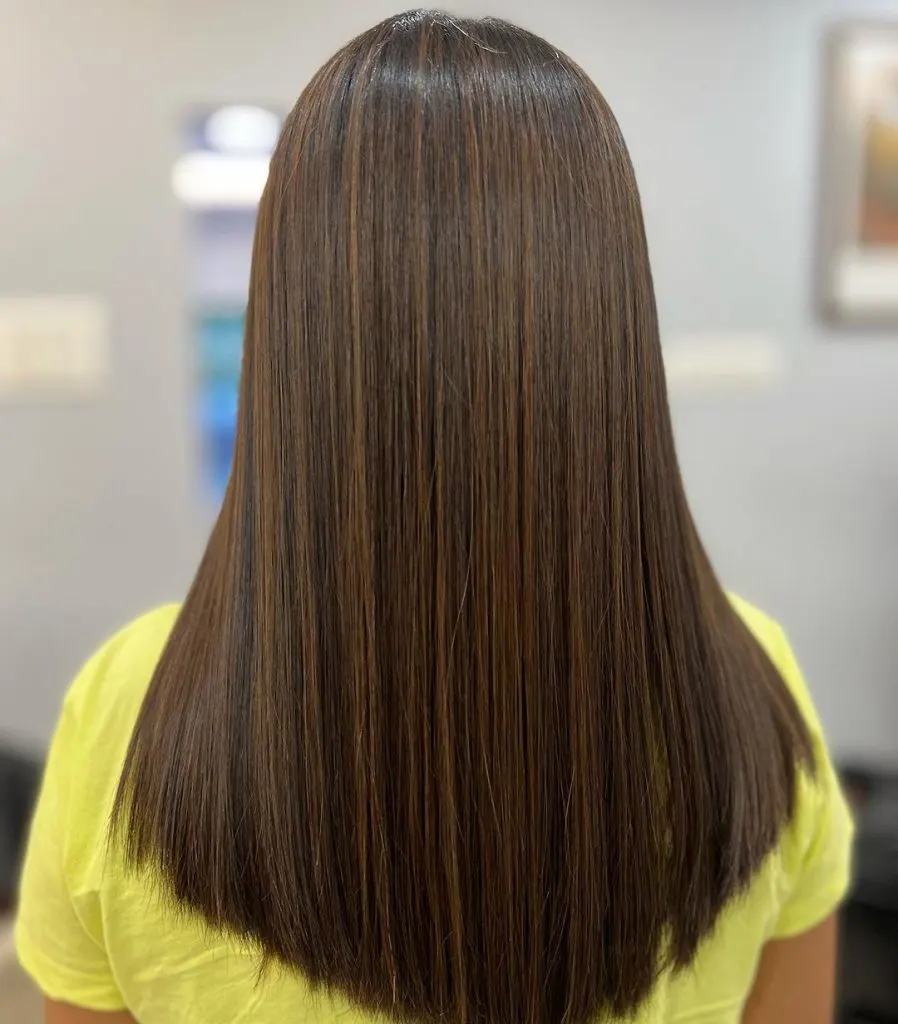 Usually, styling your hair wavy is the way to emphasize highlights and dimension, but even smooth and sleek, this look is flawless.
27. Light Cinnamon Chestnut Hair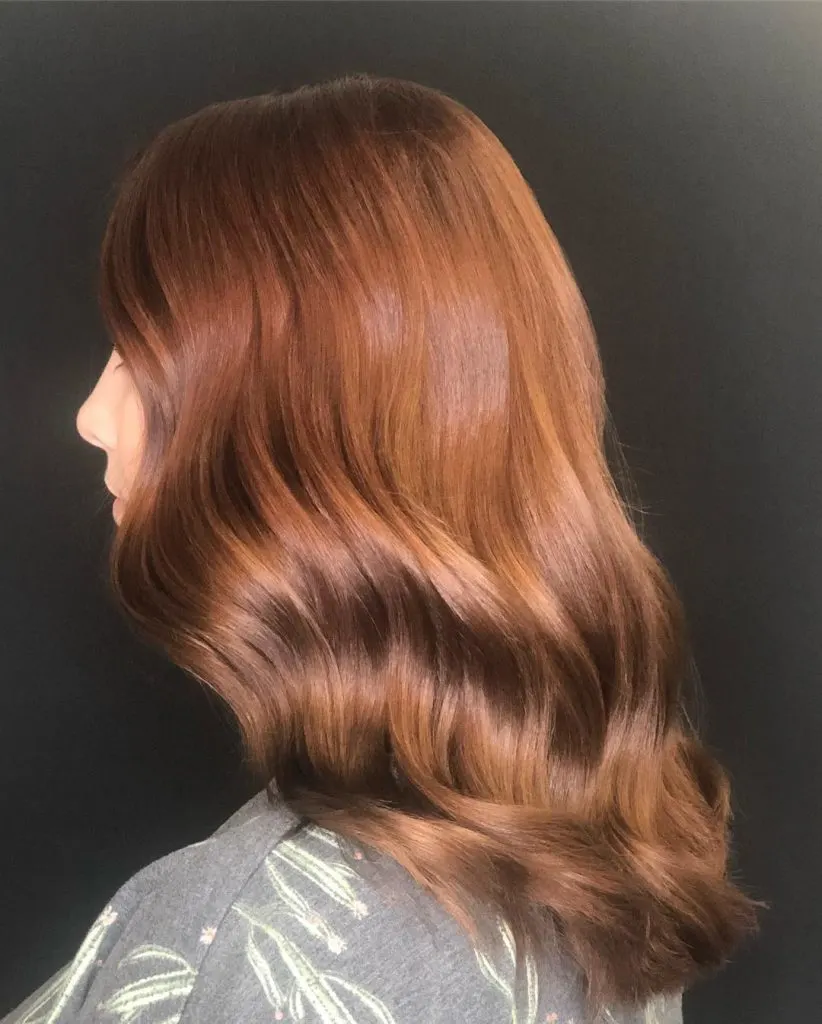 Light, almost red brown is easy to wear if your hair is naturally lighter, but you should know that this color needs regular touch-ups to stay vibrant.
28. Chocolate Brown With Chestnut Highlights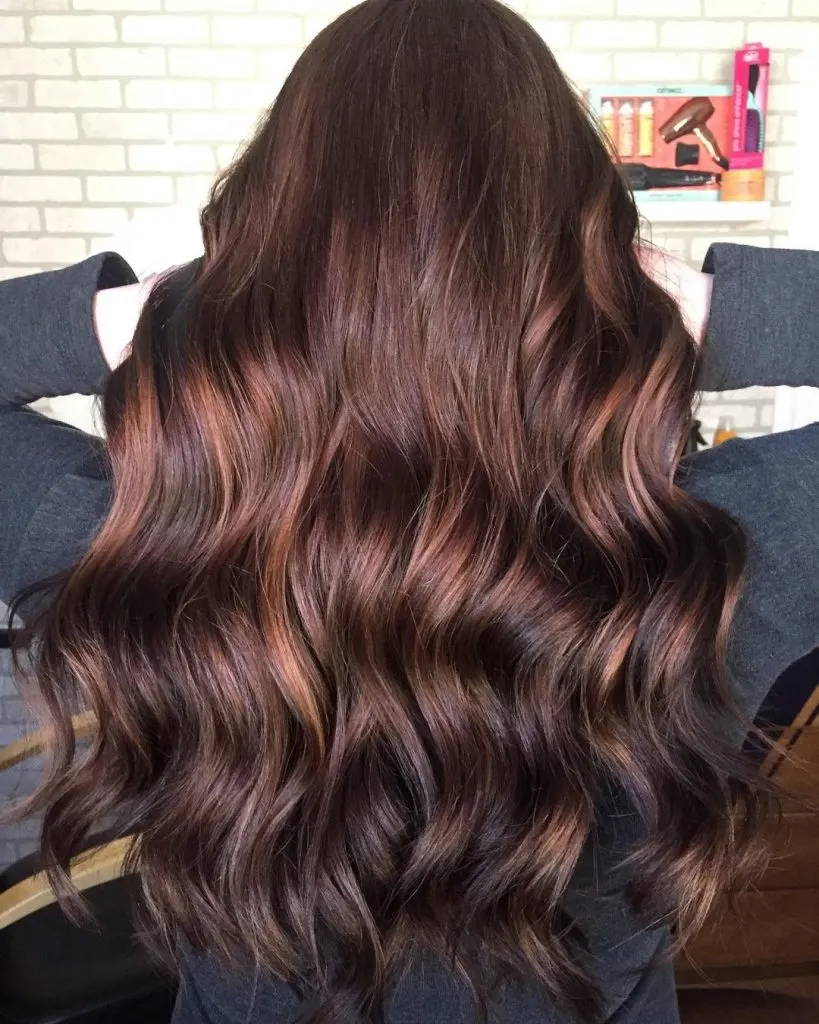 Too much bleach is a no-no if you want healthy long hair—avoid damage by choosing subtler ways to brighten your tresses.
29. Honey Chestnut Hair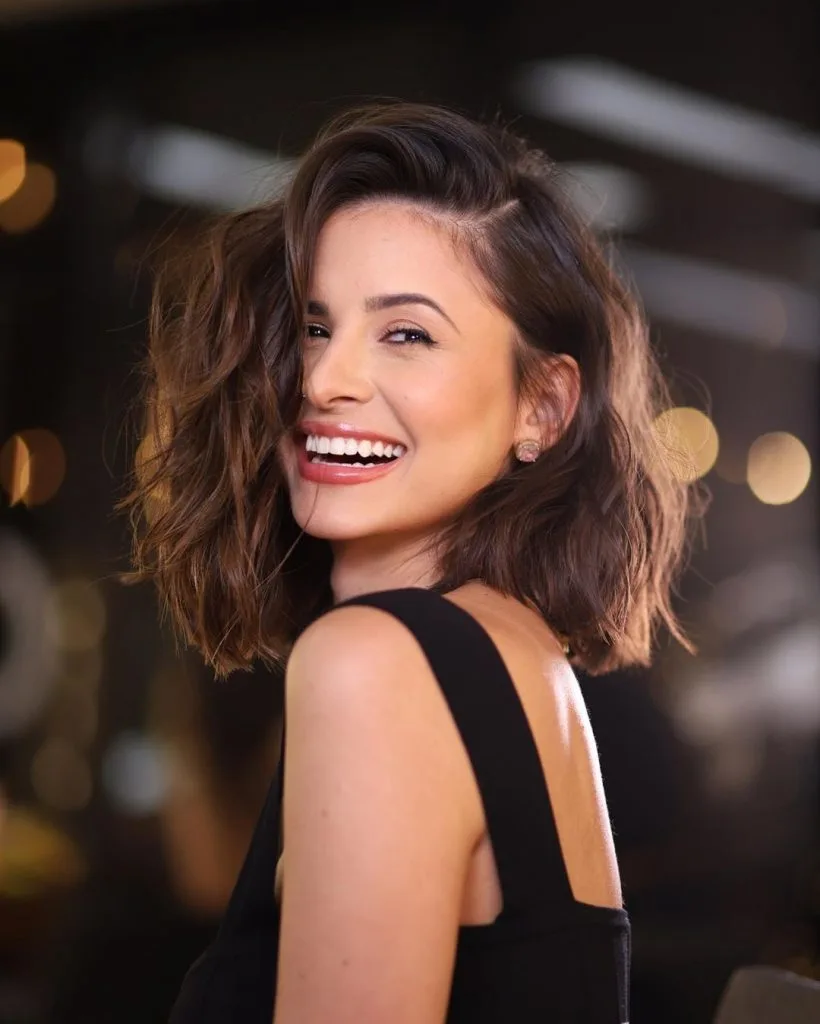 Soft, fluffy and easygoing—this natural color looks best on when your hair isn't overstyled or too sleek.
30. Chestnut Hair With Spicy Highlights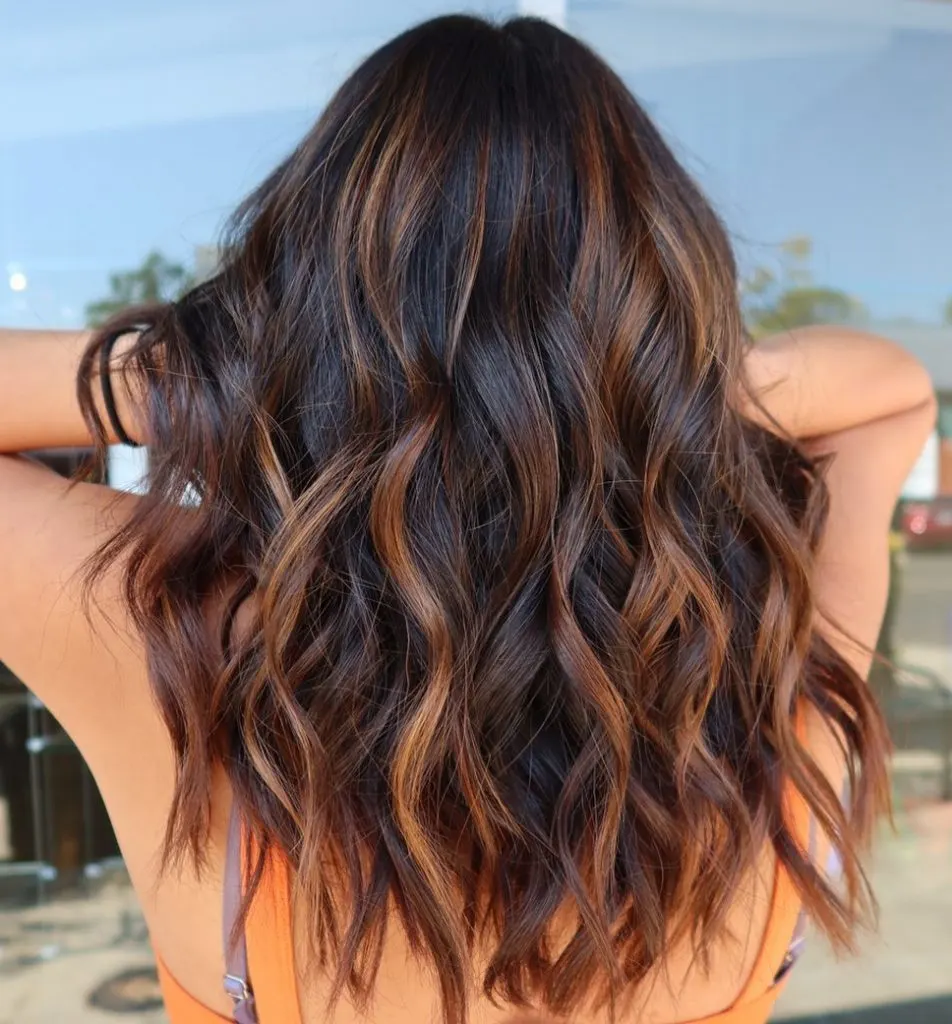 Serve some spice with these warm and flirty highlights!
31. Chestnut With Copper Highlights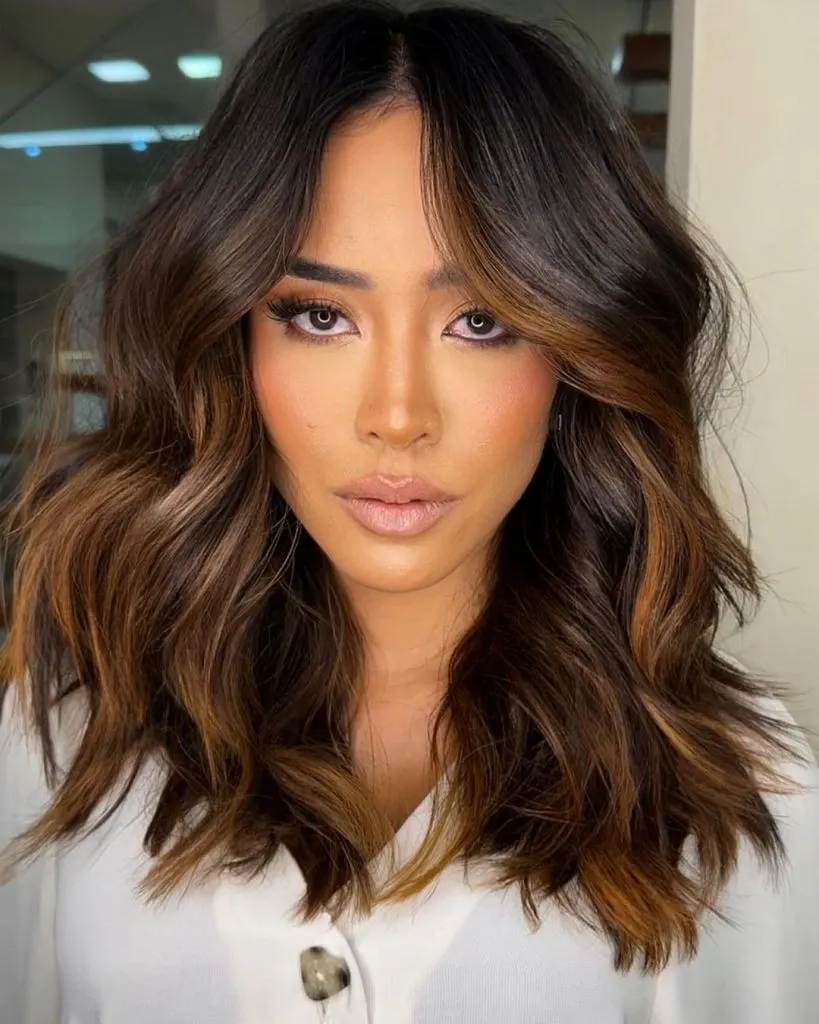 Face-framing highlights are like magic—they serve as a spotlight for your features, making you glow.
32. Chocolate Chestnut Brown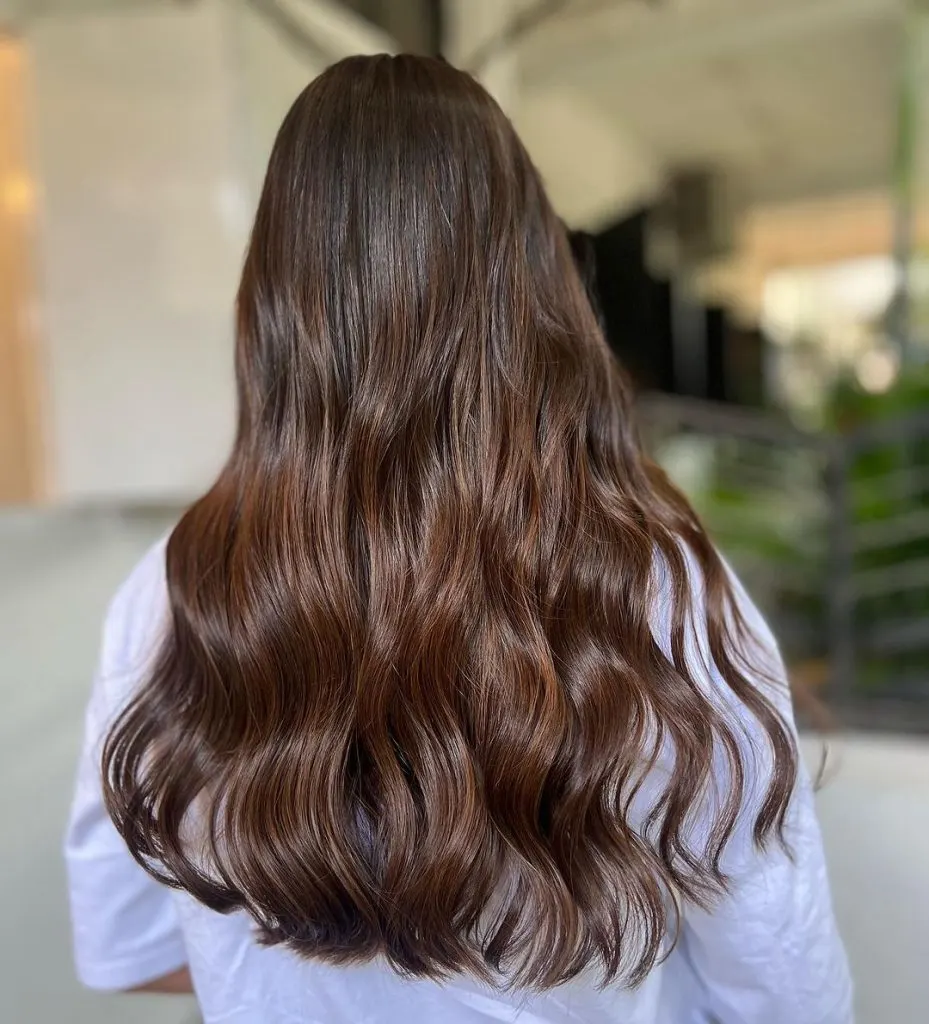 The ultimate brown shade—this chestnut and chocolate combo is delicious and so, so gorgeous!
33. Classic Chestnut Brown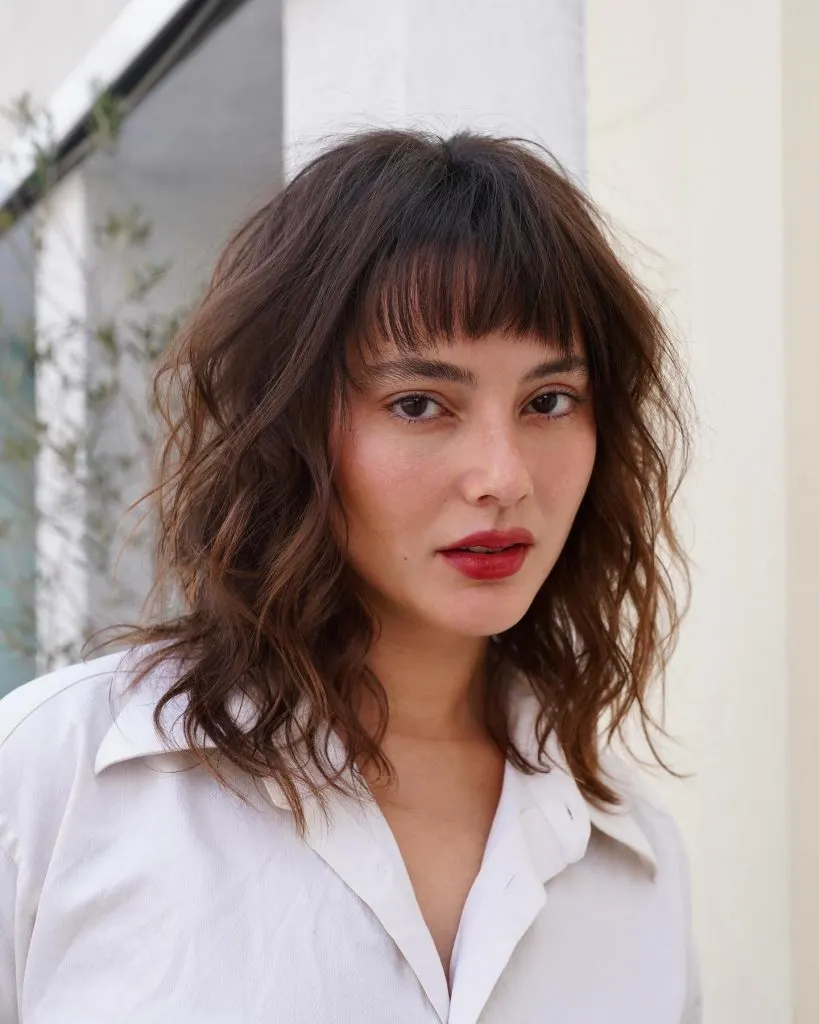 This classic warm dark brown looks fresh thanks to the subtle highlights that take it to the next level.
34. Warm Chestnut With Copper Balayage
Rich and glam copper balayage pairs perfectly with chestnut brown, creating an intense look.
35. Medium Chestnut Brown Hair
Soft like velvet and just as luxurious, this shade of brown is sublime.
36. Chestnut Brown With Dimensional Highlights
Some subtle highlights are just what this chestnut brown hair needed to get to the next level.
37. Deep Chestnut Waves
Define your waves with fine highlights to make them look soft and touchable.
38. Chestnut With Deep Auburn Highlights
You don't have to noticeably lighten your dark hair to give it dimension, as you can see from these deep auburn highlights.
39. Glossy Chestnut With Highlights
The secret to maintaining your brown hair this shiny and rich are toners—ask your colorist for a glossing treatment at your next appointment.
40. Spicy Chestnut Brown Hair
Ultra-subtle highlights are just what you need if you want a stylish look that doesn't require a lot of maintenance.
41. Chestnut Brown With Chocolate Highlights
This combo of chestnut and chocolate combo is a sultry and sexy brunette color that will turn heads.
42. Chestnut With Cinnamon Highlights
If you want an understated, clean look go for more neutral shades of brown.
43. Chestnut Brown With Almond Face Frame
Just a few lighter strands near the face are enough to make your color pop.
44. Medium Chestnut Waves
Featuring a mix of highlights and lowlights, this medium shade of brown is so pretty and flirty.
45. Cool Medium Chestnut Brown
Romantic and sophisticated soft medium brown is the perfect choice if you're looking for a chic and classy color.