Blonde hair is timeless and iconic, but dying your hair blonde is not without its downsides. Sometimes the upkeep can be too bothersome and going much lighter than your base can easily damage your hair.
Dark blonde hair is a low-maintenance option if you want blonde hair but want to avoid all the effort. And there's more to it than just one color—a variety of hues and combos that suit every skin tone and every vision.
Here are some lovely dark blonde shades to inspire you.
1. Mushroom Dark Blonde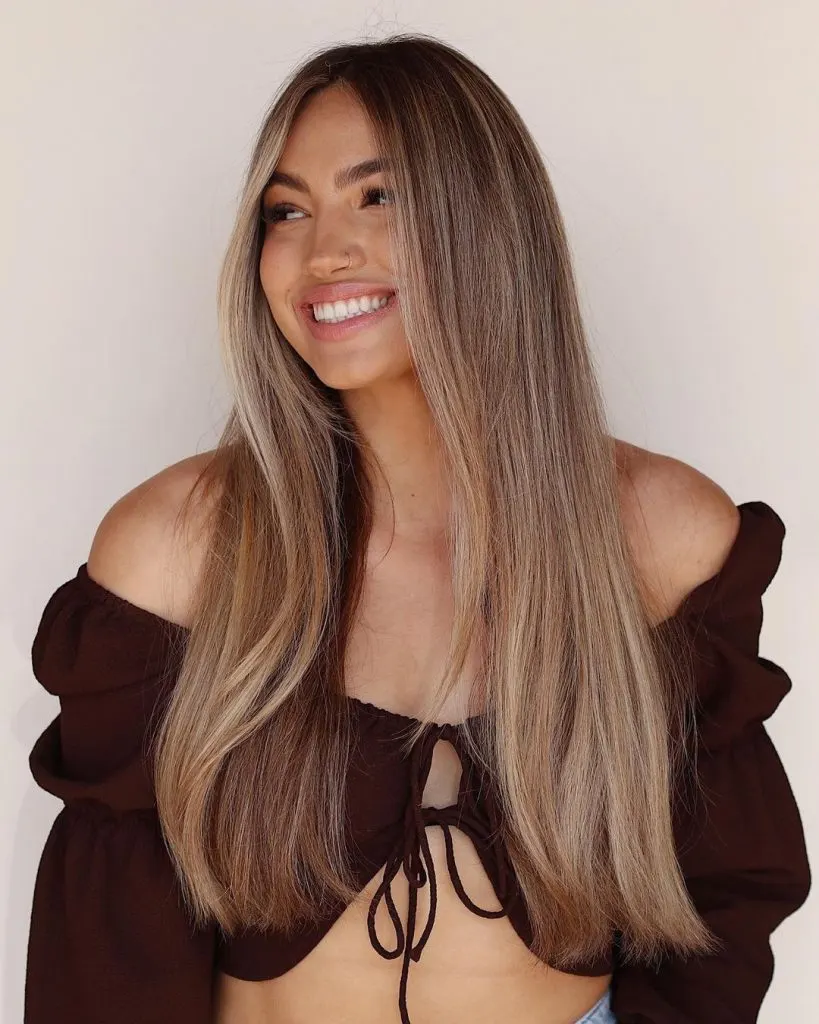 Muted dark blonde balayage with lighter face-framing strands is flattering for a range of skin tones.
2. Caramel Dark Blonde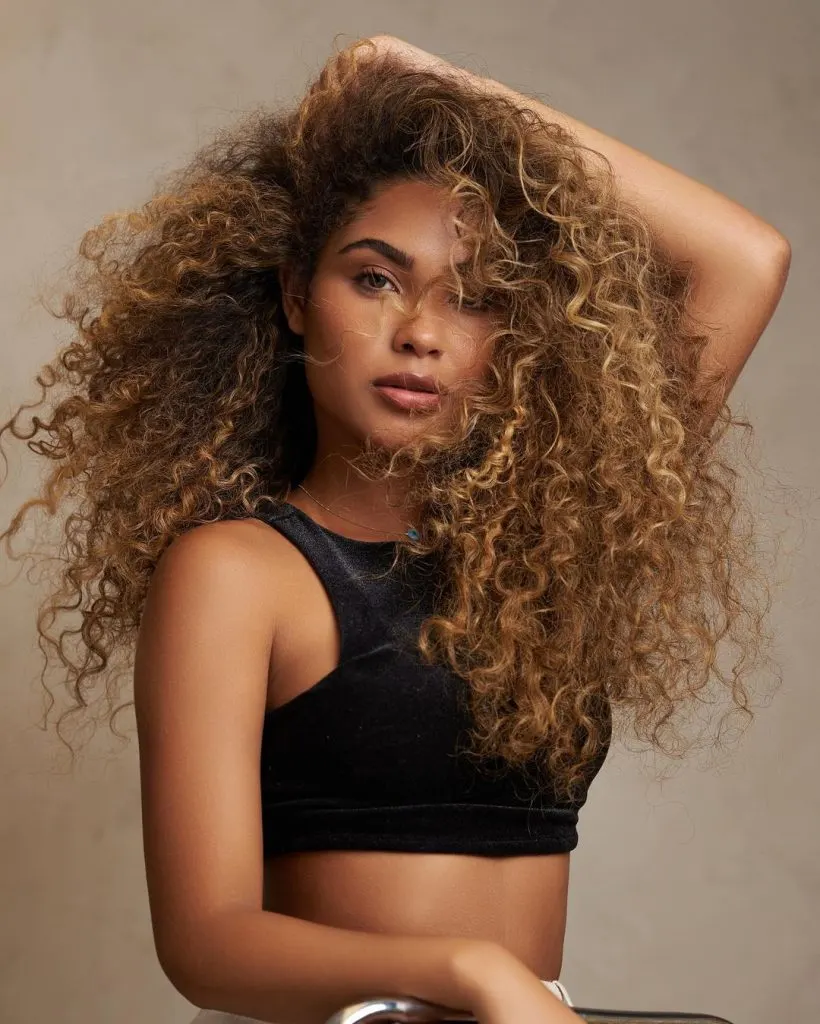 Golden blonde highlights on a darker base create dimension and give these glorious curls a halo-like effect.
3. Dark Blonde With Face-Framing Highlights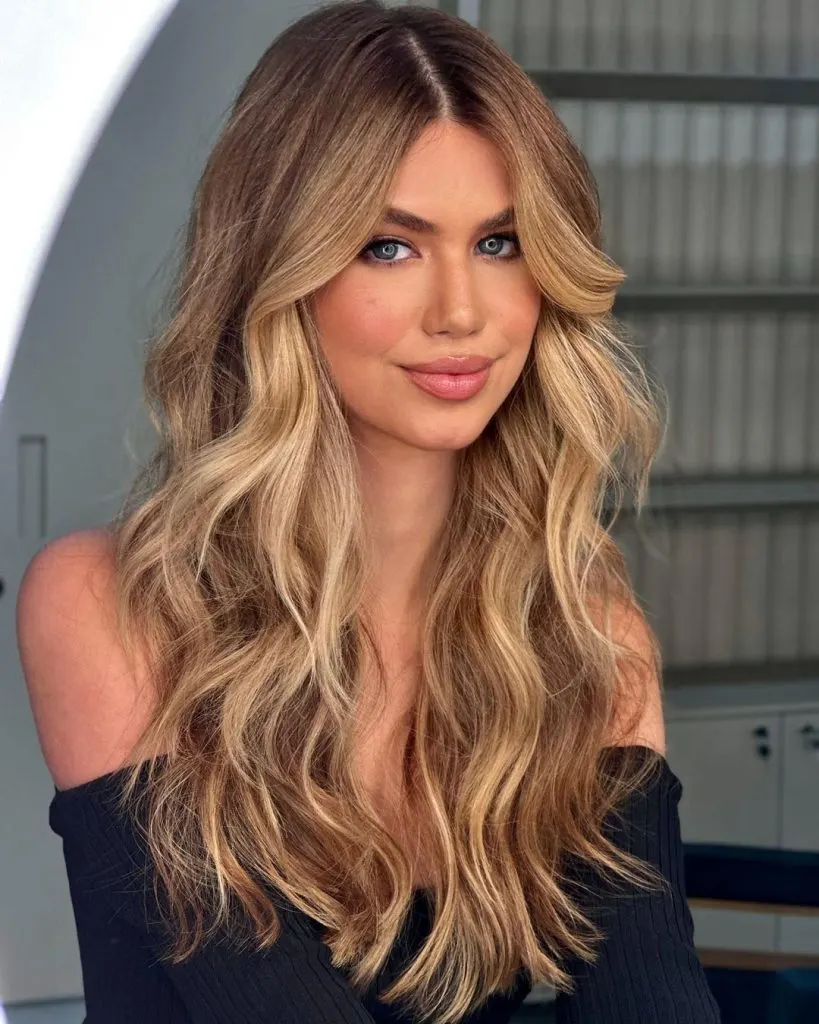 Choosing a lighter blonde around the face and leaving the rest of the hair a darker shade creates a natural look that can last for months without needing a touch-up.
4. Golden Dark Blonde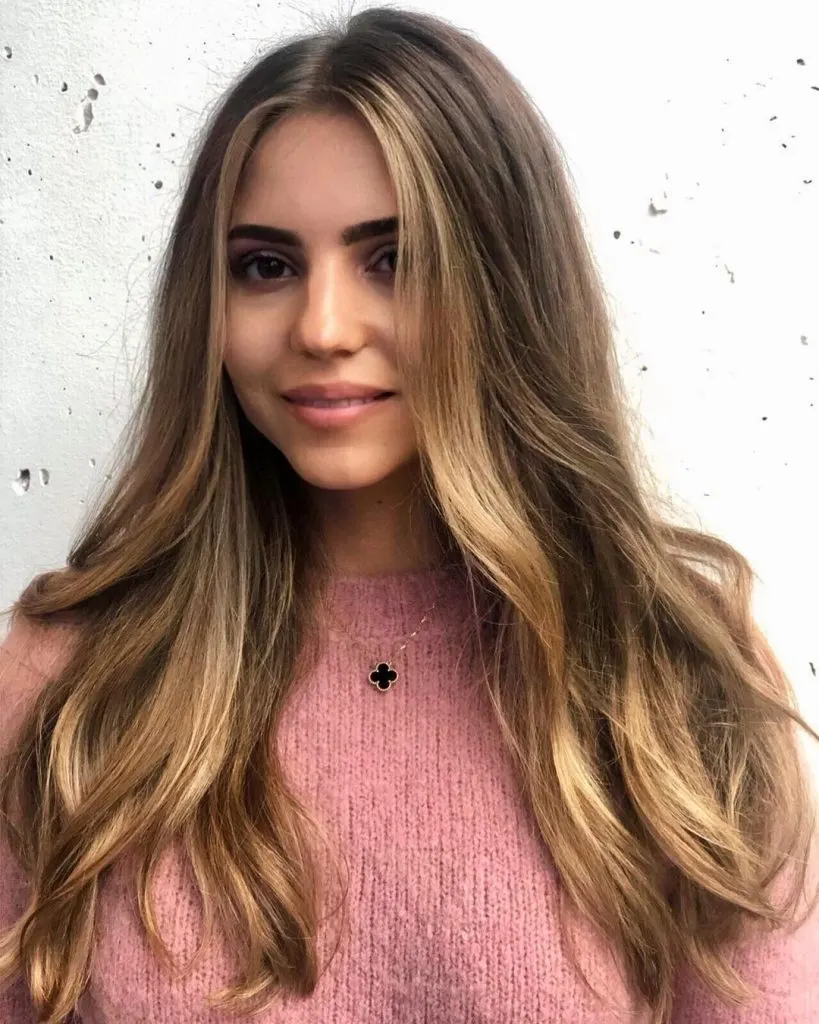 A combination of thicker, band-like highlights and finer babylights on natural dark blonde gives an oomph the the overall look.
5. Warm Dark Blonde Curls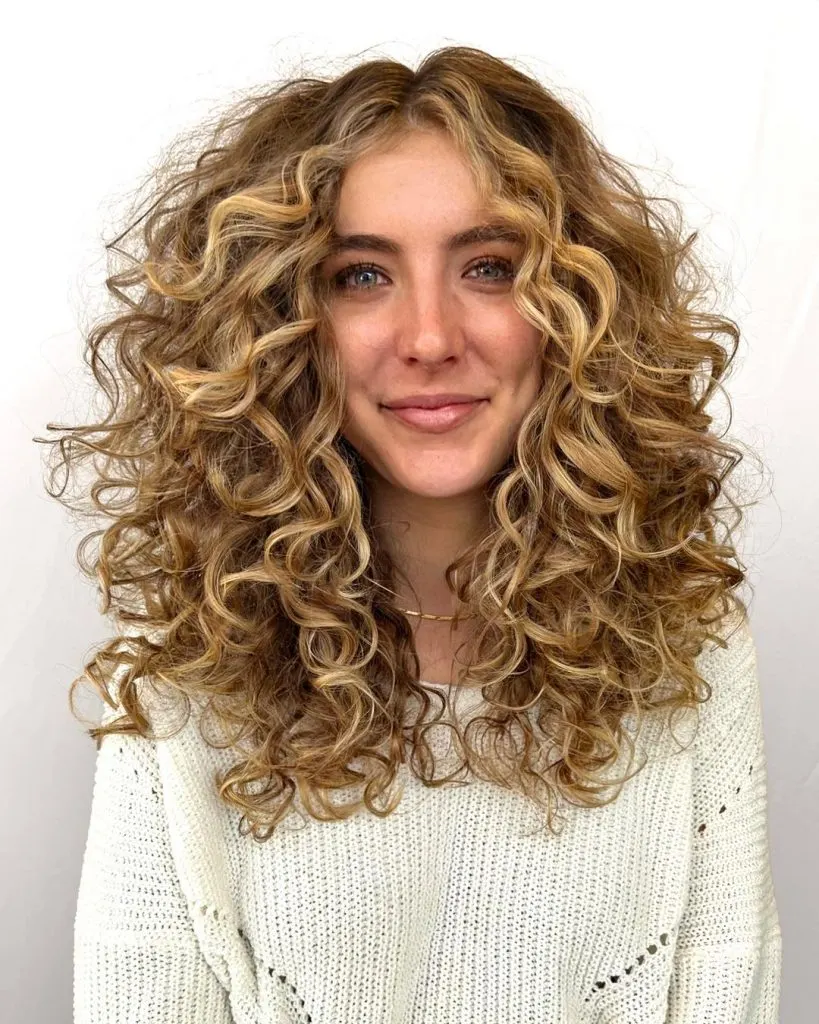 Highlights really deserve their name when they're done well on curly hair—they highlight the curl pattern, adding movement and bounce.
6. Dark Blonde With Vanilla Money Pieces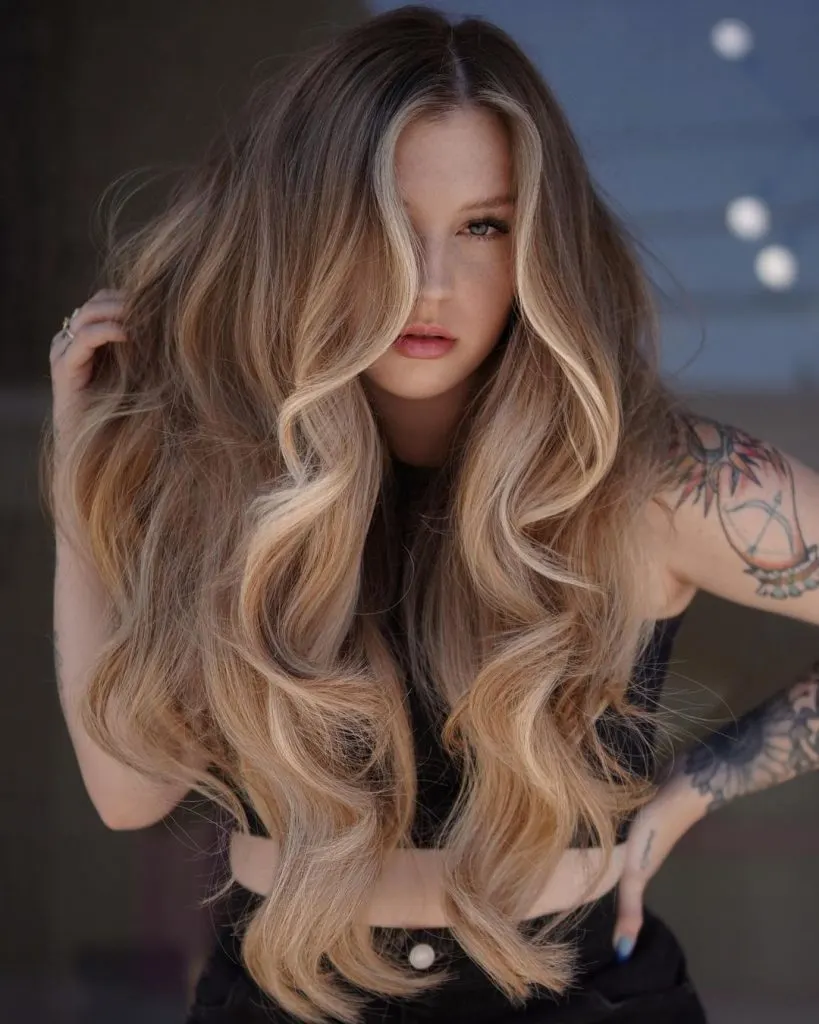 Light blonde money pieces on dark blonde hair don't create a high-contrast look like they do when combined with some other hair colors. Instead, they brighten the face and create a fresh look.
7. Platinum Balayage On Dark Blonde Base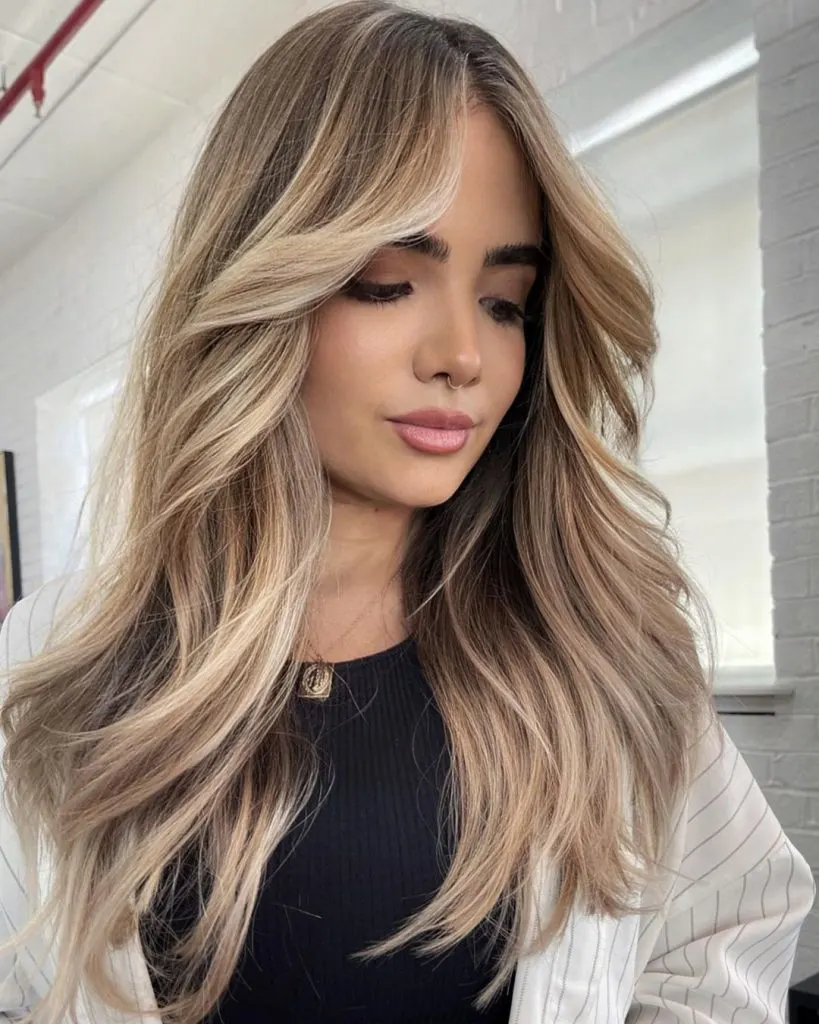 Highlights slightly lighter than the base elevate the look while keeping it natural and fresh.
8. Butter Blonde Highlights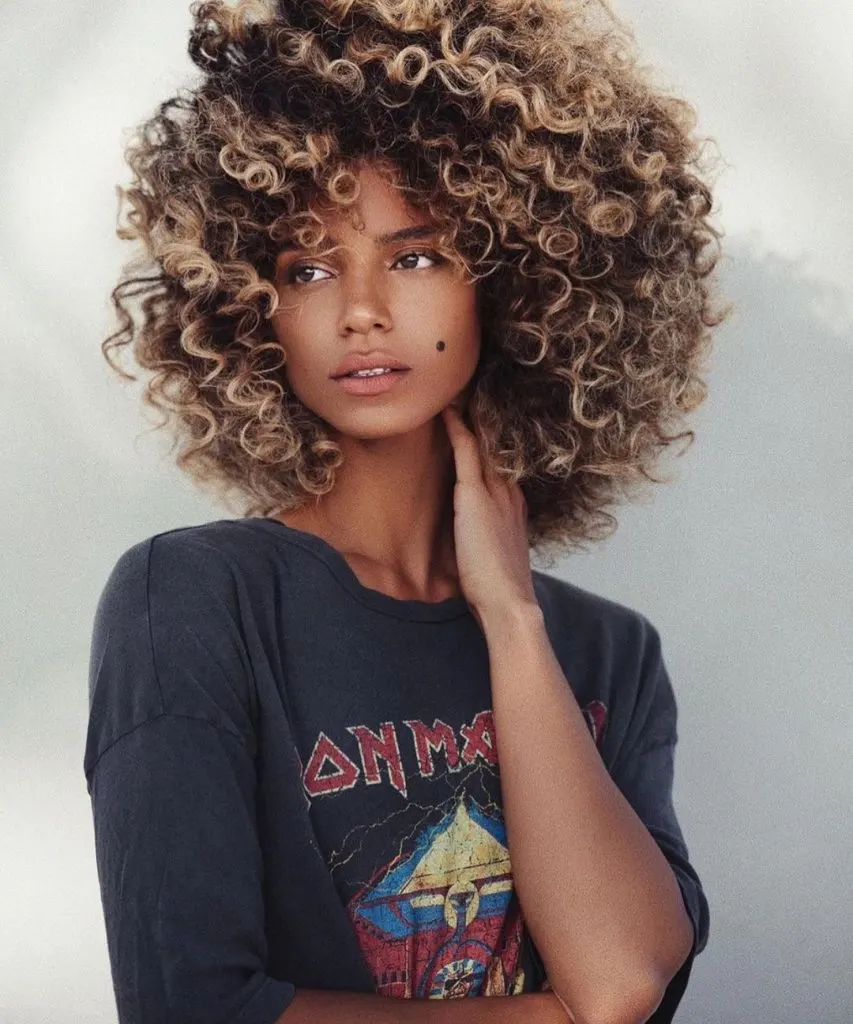 Intense contrasting highlights can be too much for straight hair and distract from the rest of the hairstyle, but on curly hair they look harmonious and elegant.
9. Warm Dark Blonde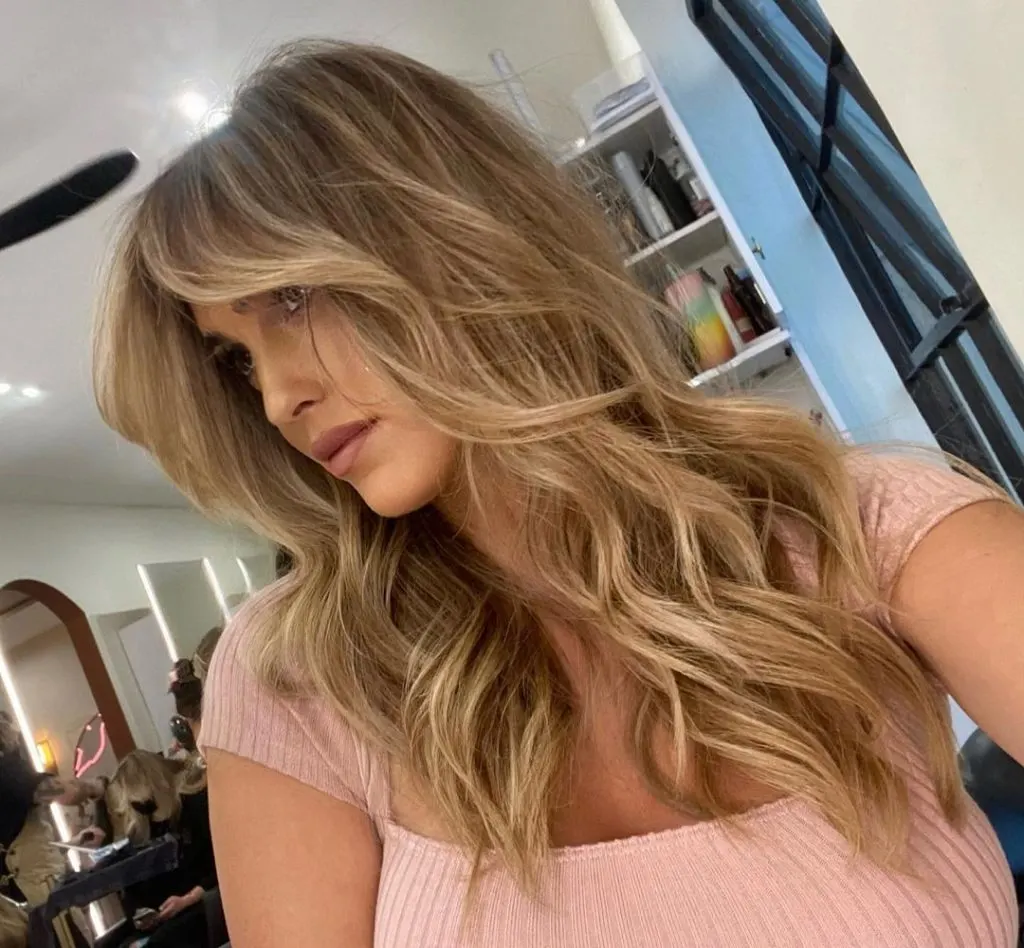 The placement of highlights makes this dark blonde ultra-glam and rich, enhancing the waves and making the features glow.
10. Strawberry Dark Blonde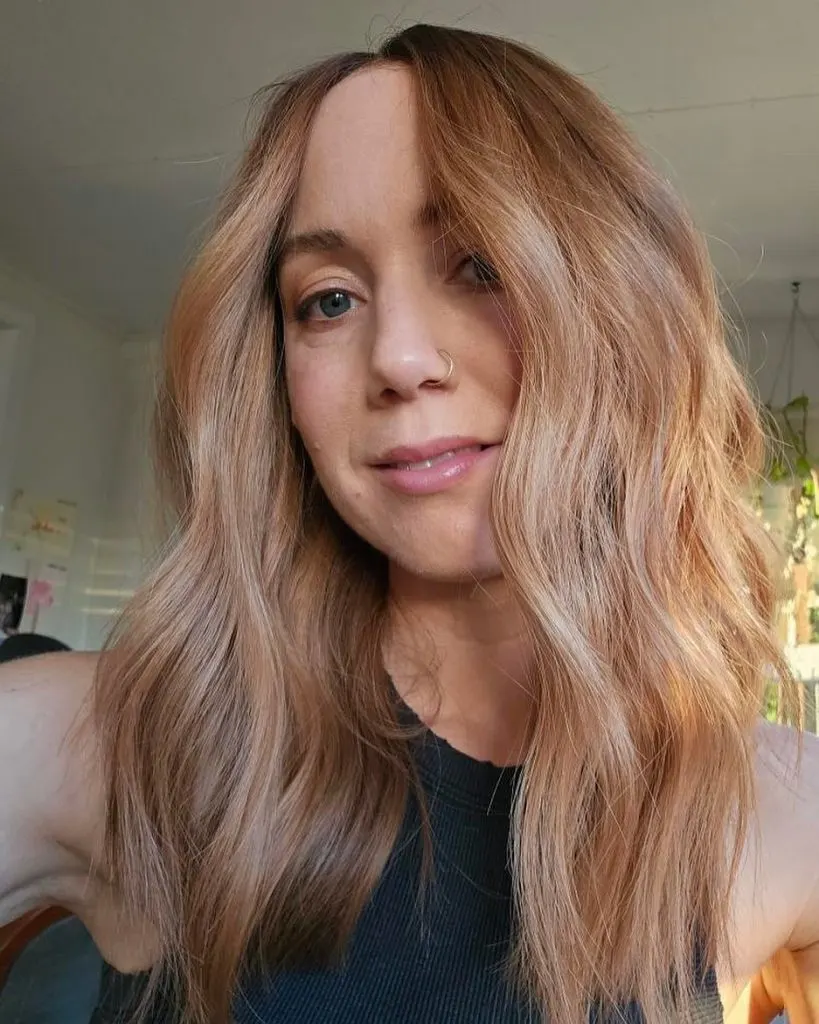 Dark strawberry blonde is a fun and unusual shade that's vivid enough to stand out, but toned down in a way that looks natural.
11. Mushroom Bronde Curls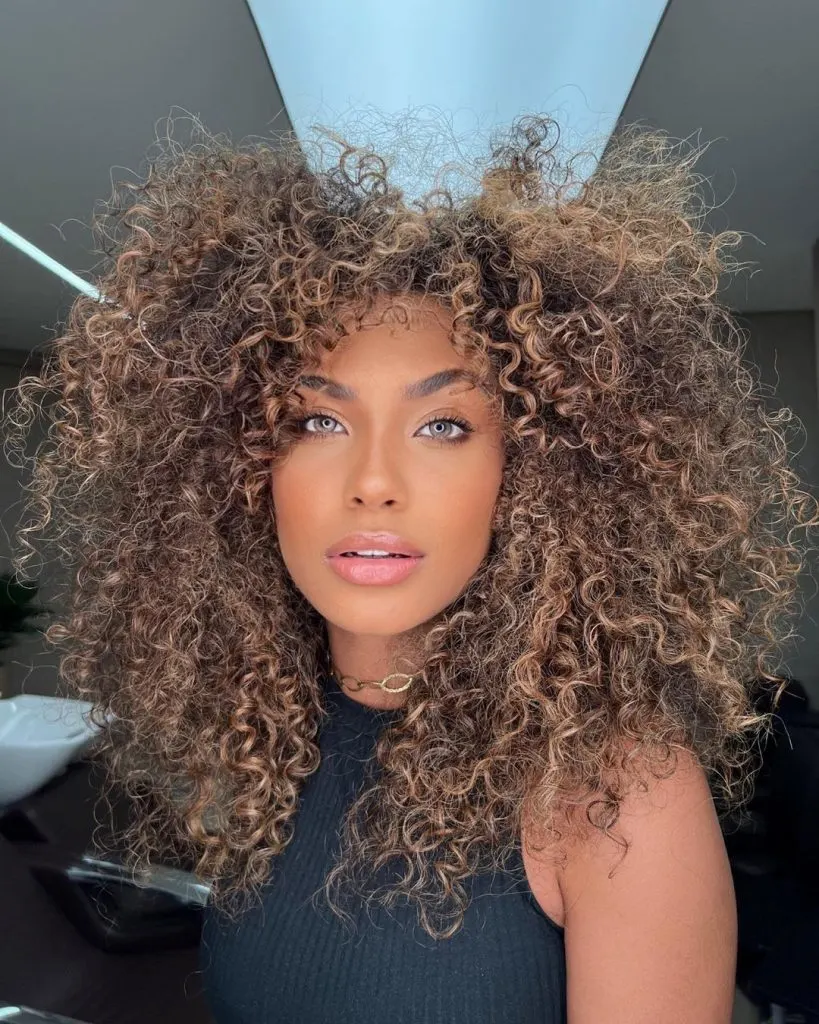 This cool bronde is #hairgoals shade that looks amazing whatever your hair texture, but it's especially striking with curls.
12. Dirty Blonde With Highlights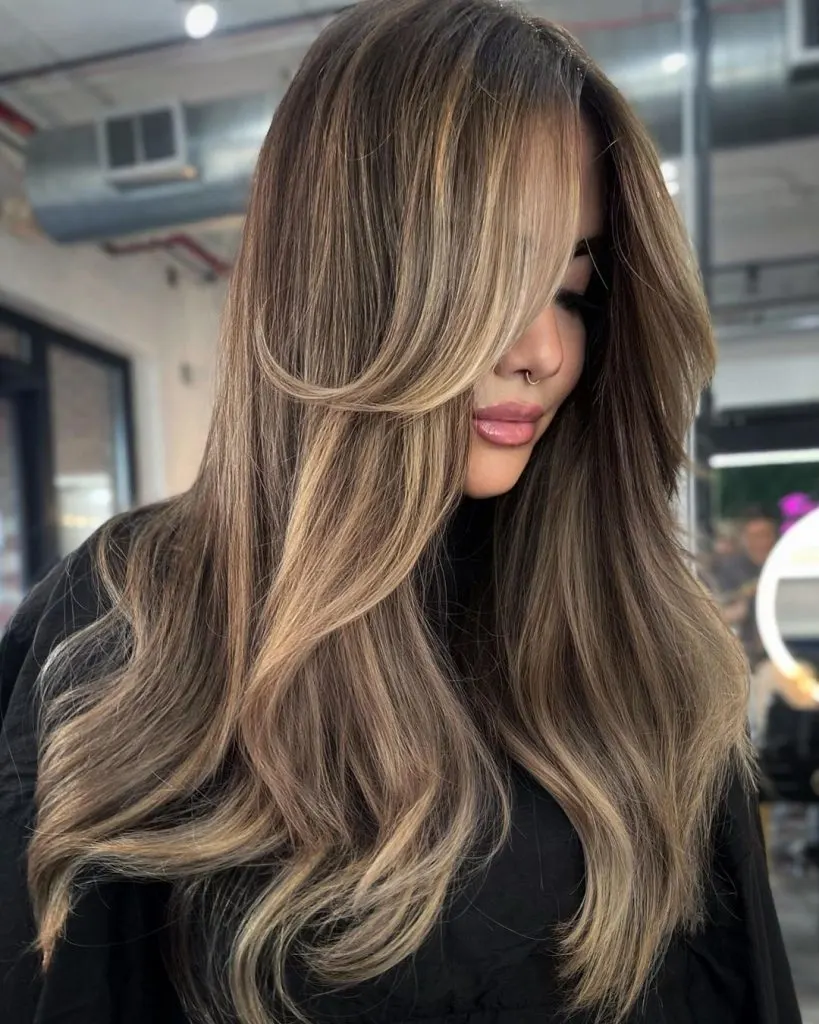 Dark blonde hair can look just as glamorous as the brightest platinum if you pick the shade that complements your complexion.
13. Dark Caramel Blonde Balayage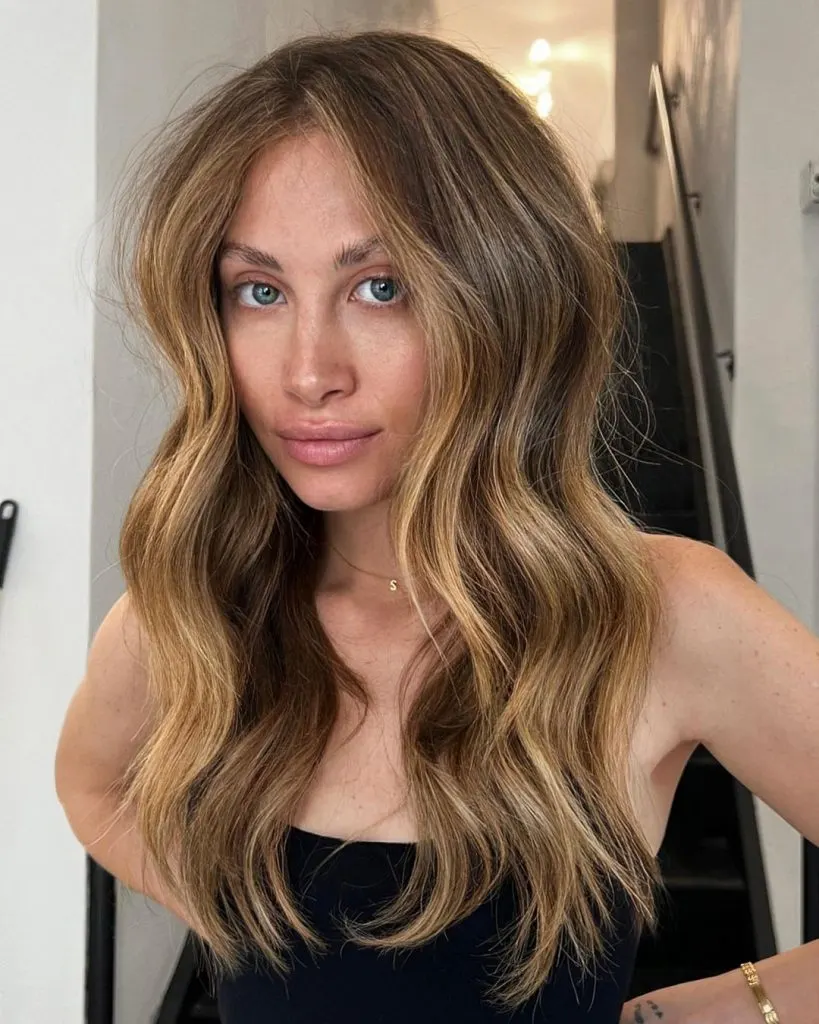 Natural dark-blonde hair will look more dimensional if you add just a few highlights around the face, livening up your look.
14. Dark Blonde With Warm Highlights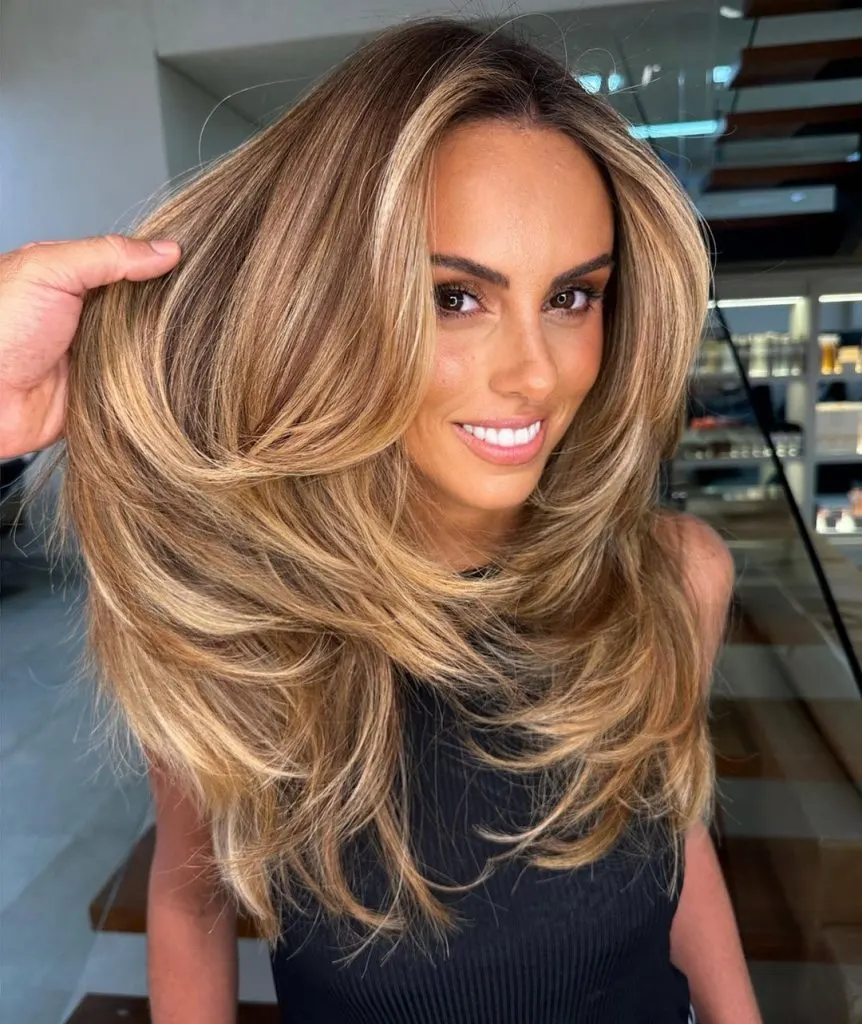 A warm balayage on dark blonde hair creates a sun-kissed impression that looks like you've spent the week on the beach.
15. Milktea Blonde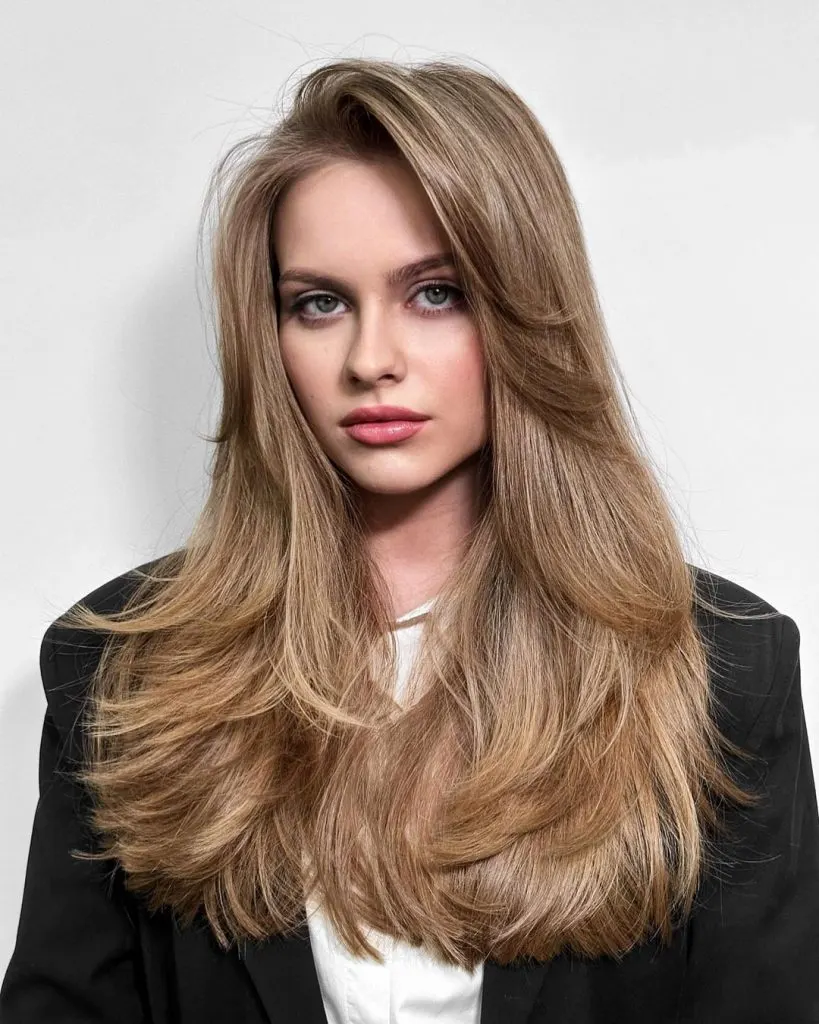 This gorgeous shade of dark blonde looks completely natural—even if your own shade is nothing like it, it's possible to achieve it.
16. Honey Blonde Highlights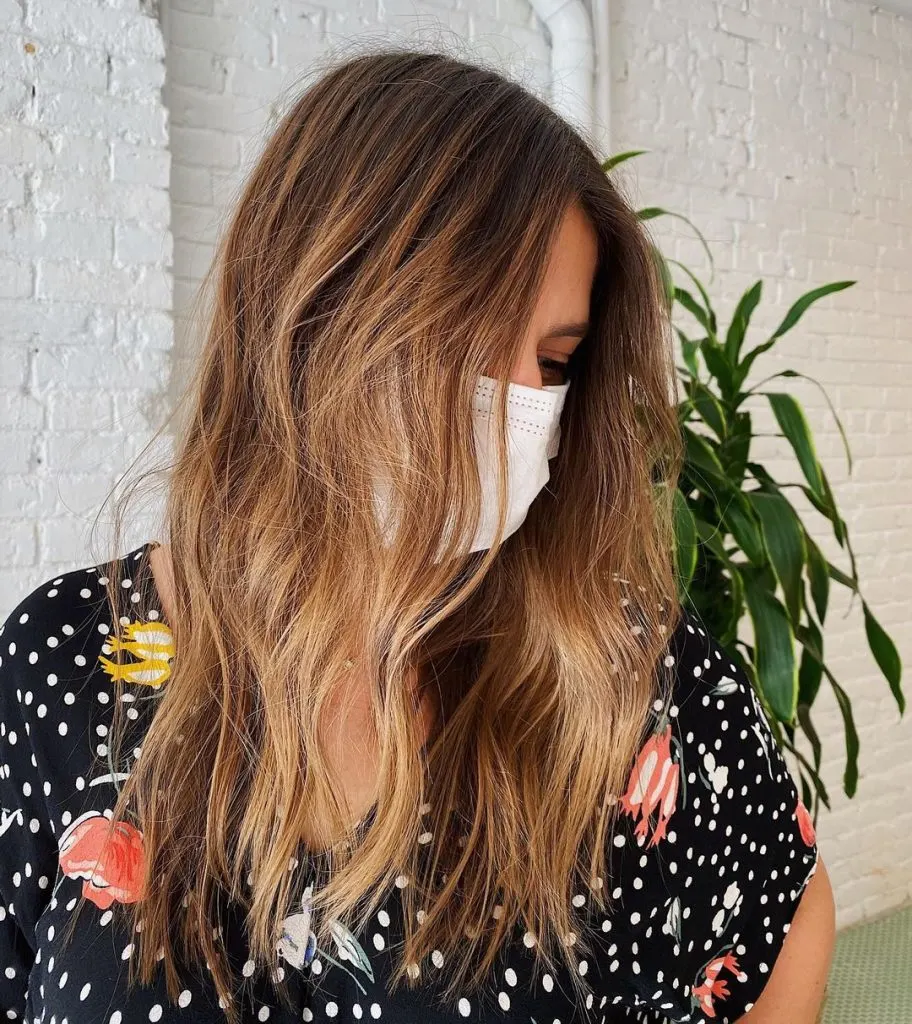 This caramel bronde is a soft shade teetering on the edge between blonde and brown. It works best on warm skin tones.
17. Dark Ash Blonde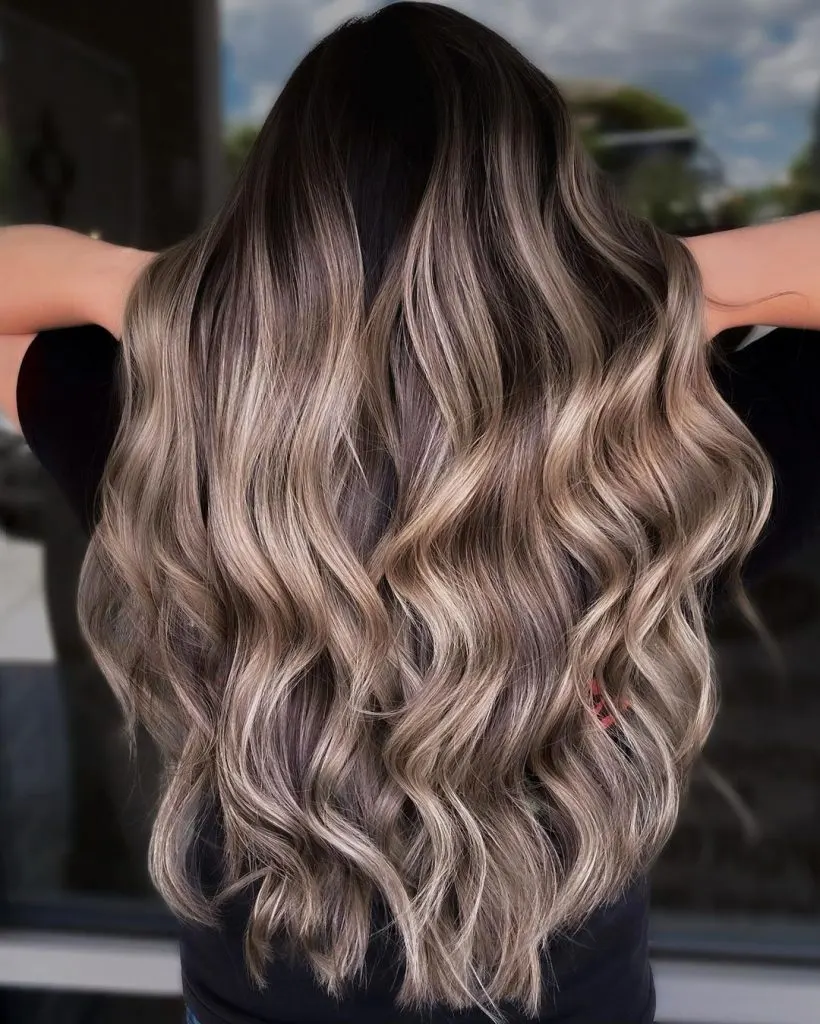 This coveted dark ash blonde shade requires bleaching to achieve if your hair is naturally dark, but it's still easier than going platinum.
18. Dirty Blonde Curls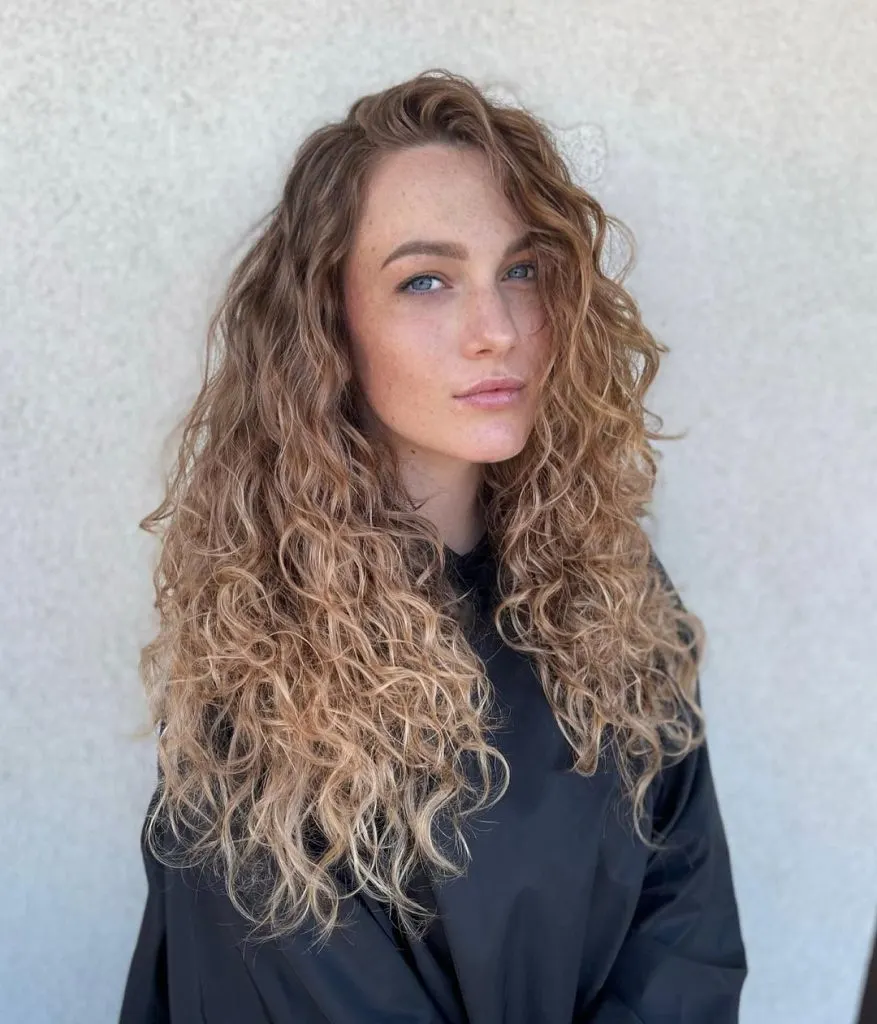 Dark blonde is a great choice if you want a muted, natural look. It's much easier to achieve than lighter shades, but it's just as stunning.
19. Lived-In Dark Blonde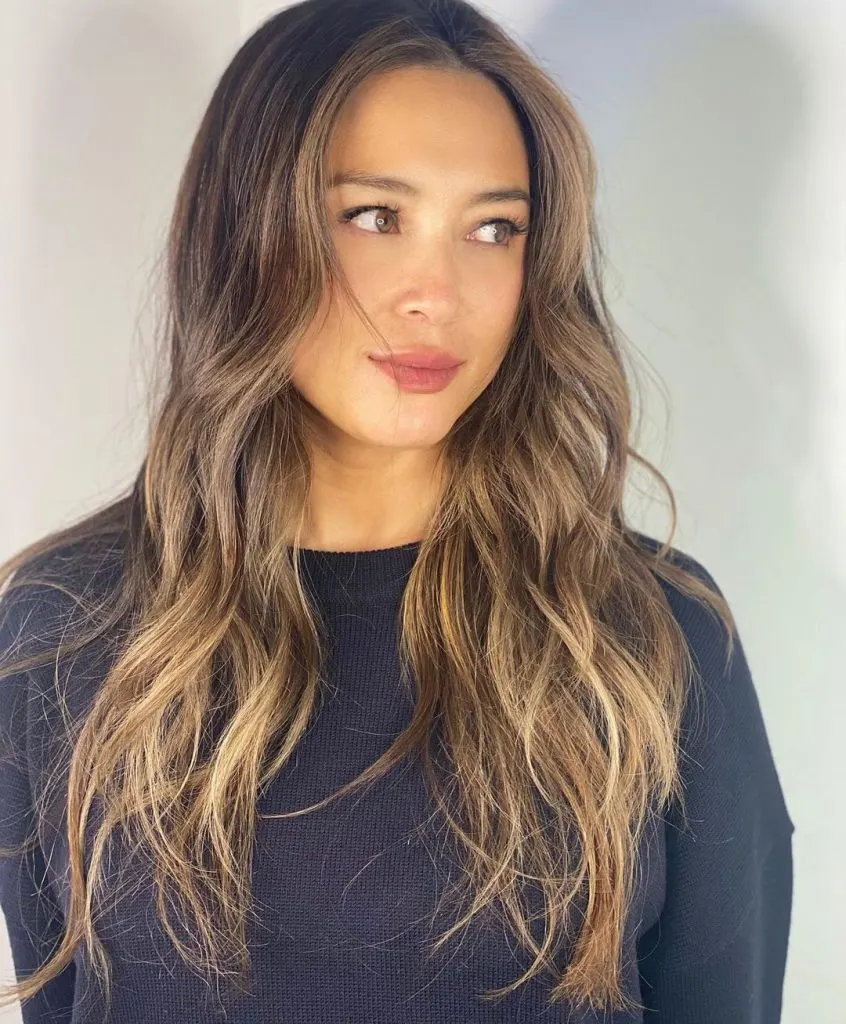 Lived-in colors are popular because they're so low-maintenance and convey a carefree, effortless vibe.
20. Dark Blonde Base With Highlights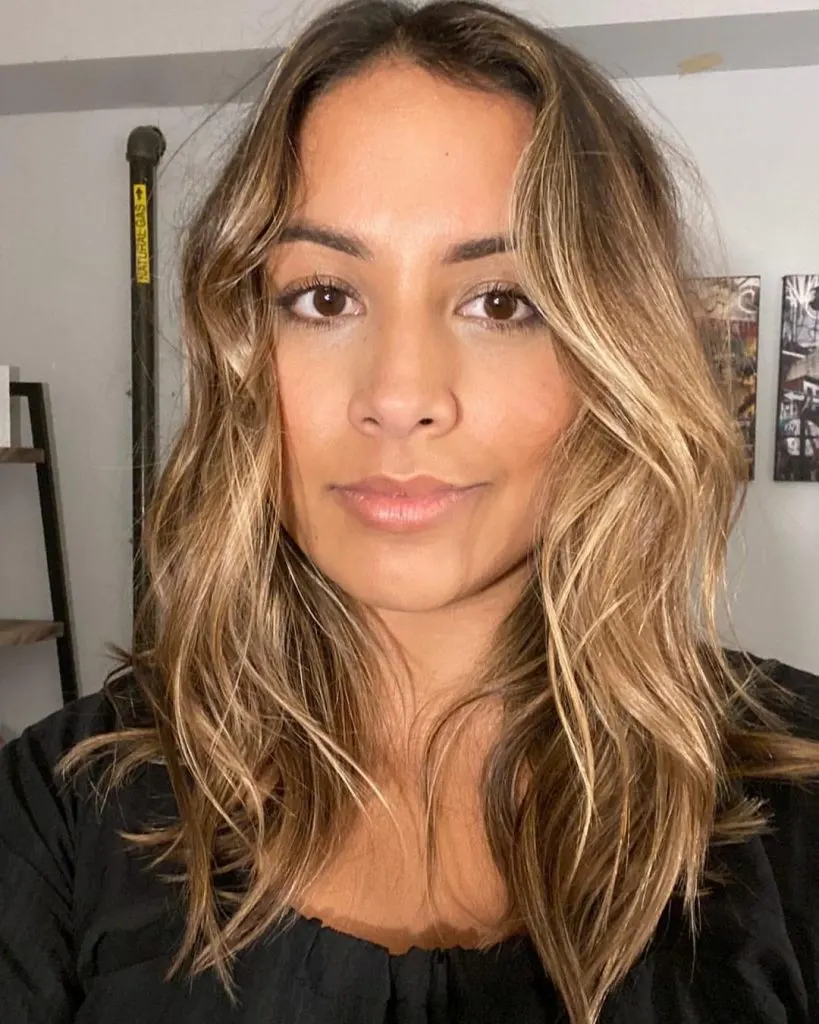 Fine highlights around the face are refreshing and add dimension to the hair, making it look warm and cozy.
21. Hazelnut Blonde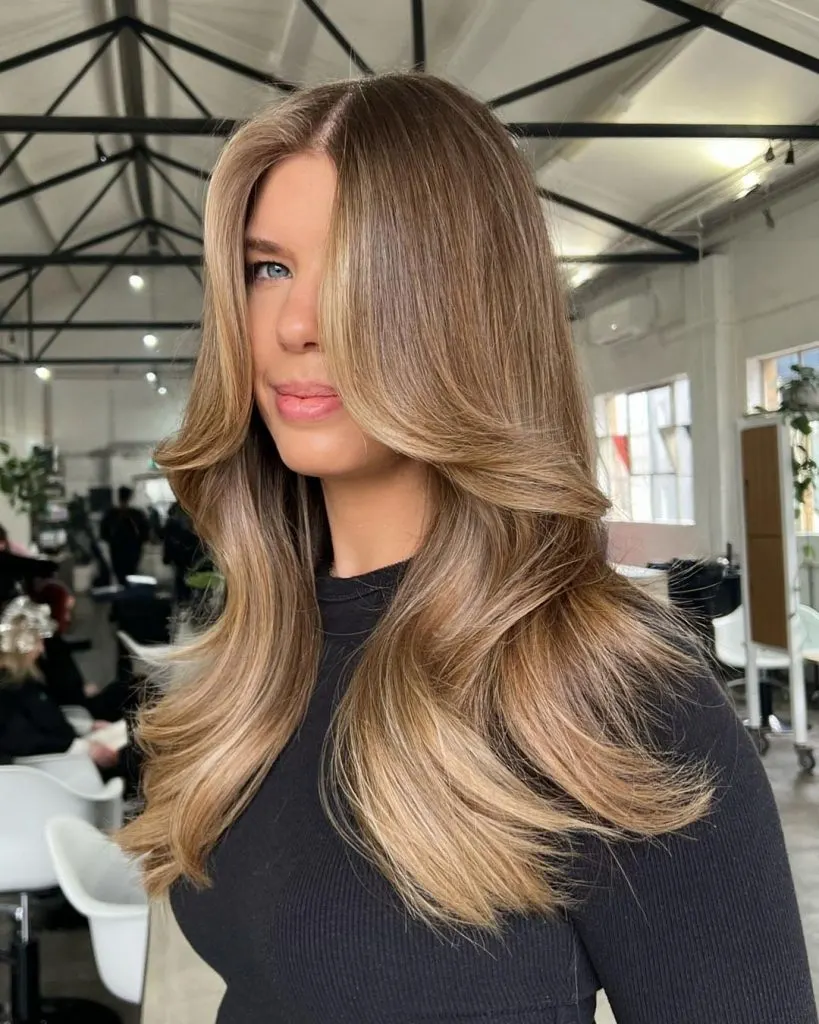 This lovely, understated dark blonde looks vibrant thanks to the shiny finish. To achieve the same shine and tone, ask your colorist for a hair gloss.
22. Lived-In Dirty Blonde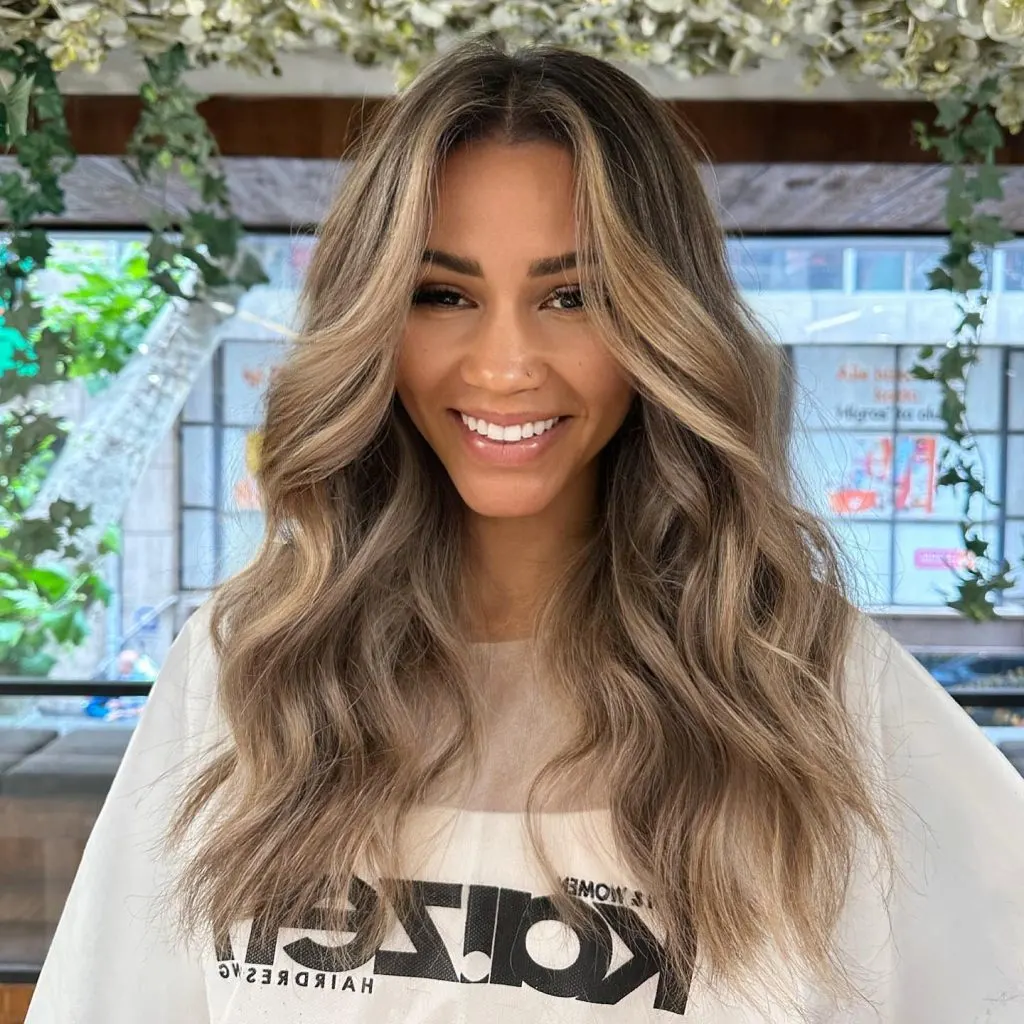 If you like your hair to look natural, a dirty blonde is a good choice. With a variety of highlights and lowlights, this style of dark blonde is rich and flattering.
23. Dark Blonde With Vanilla Highlights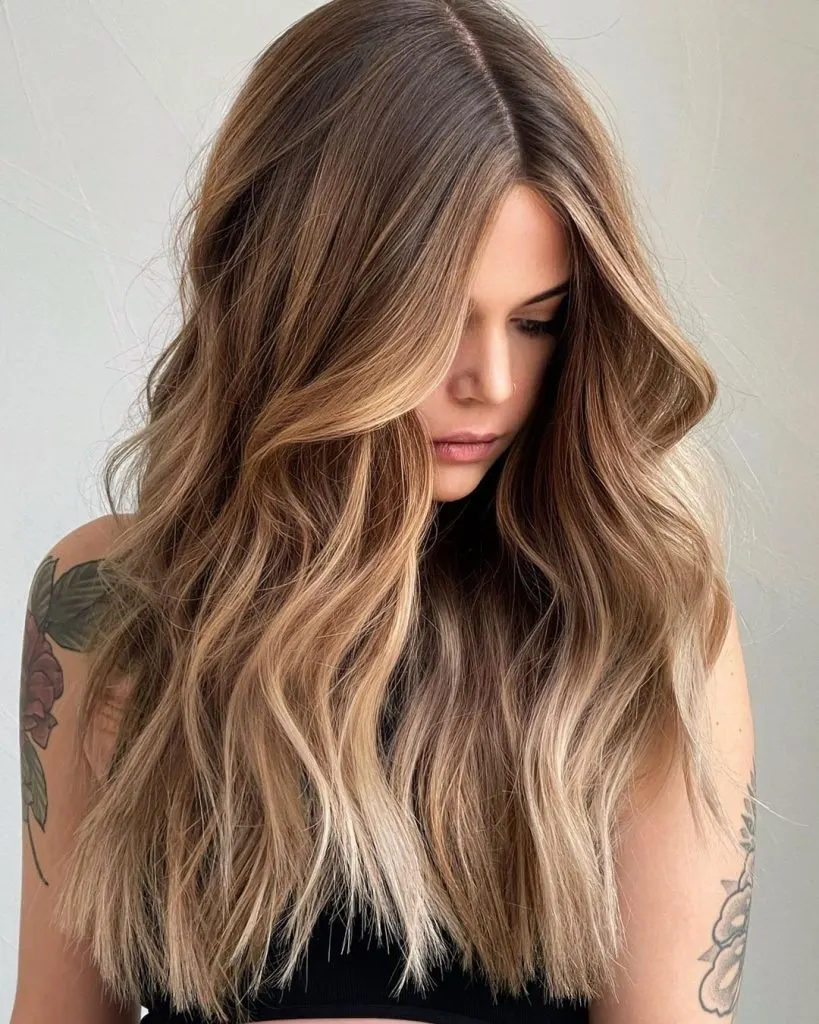 Focusing the highlights in the bottom part of the hair gives your the option of using a shade that might not look as good if it was near the face.
24. Dark Strawberry Blonde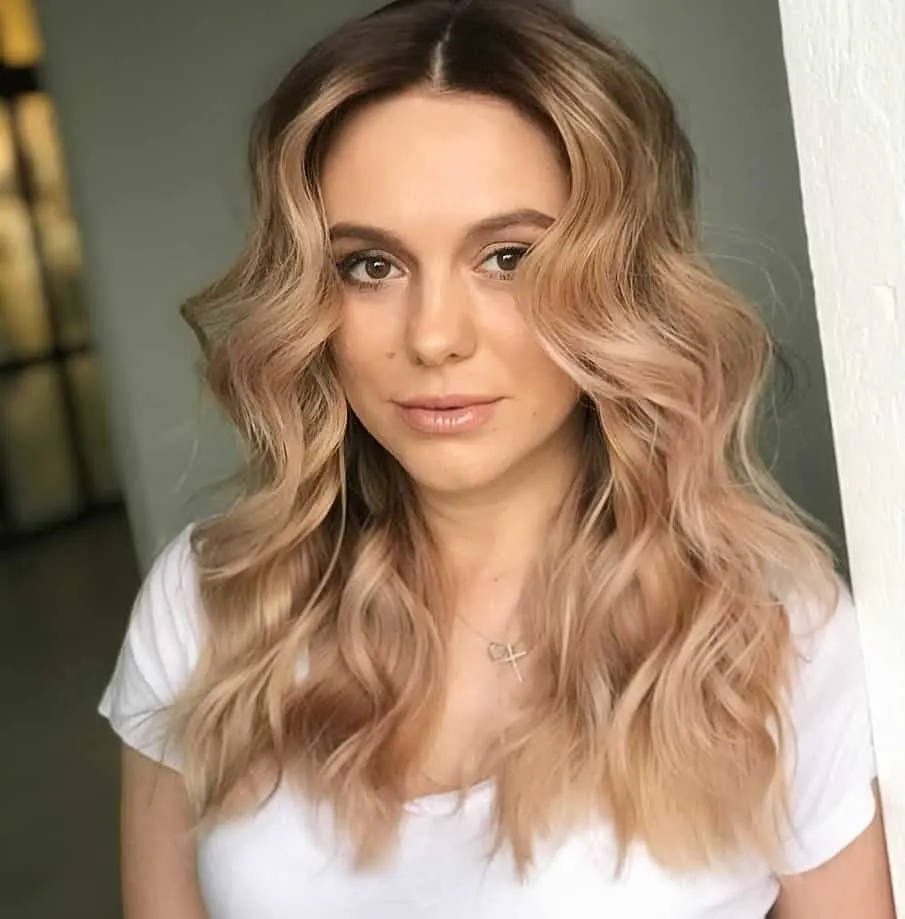 Pinkish shades will always create a delicate look, and it goes for this dark blonde as well. Similar shades can work for cool or warm skin tones with slight adjustments to the exact hue.
25. Dark Undone Blonde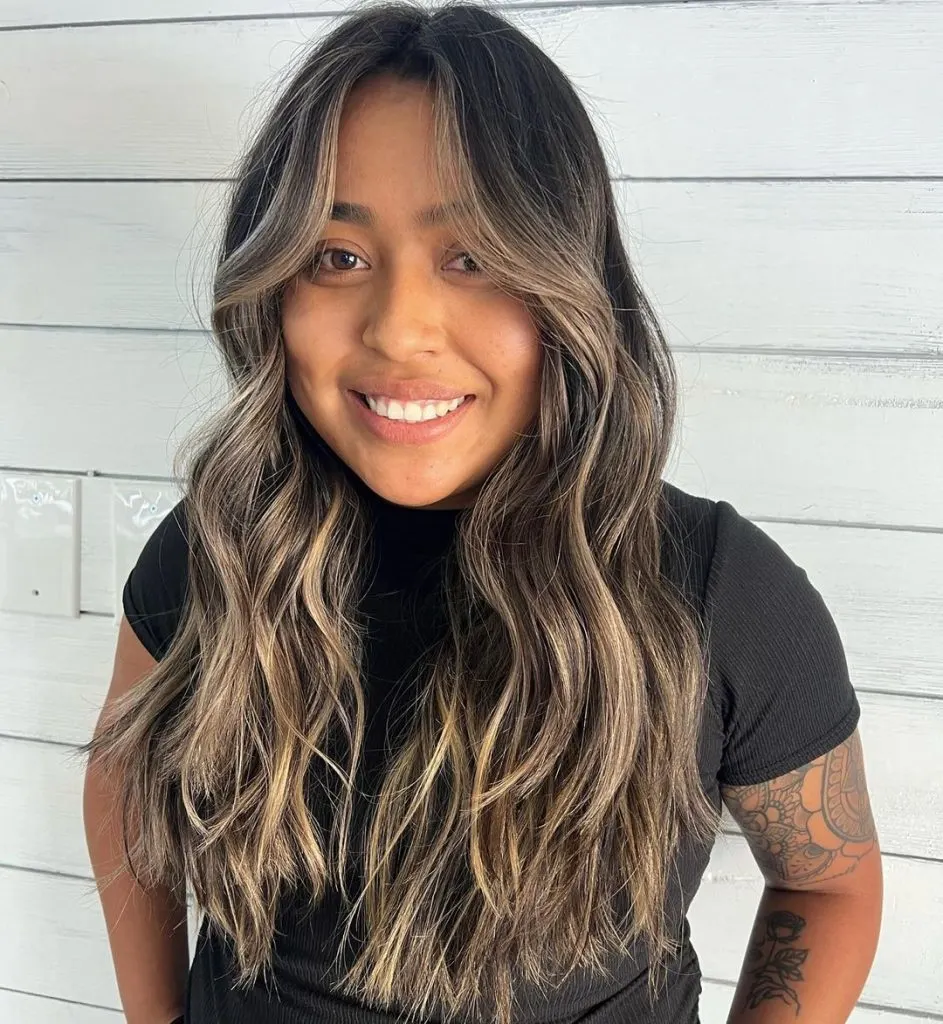 A color like this will last you for literally months—as it grows out, the roots will look natural instead of in need of a touch-up.
26. Dark Base With Light Blonde Balayage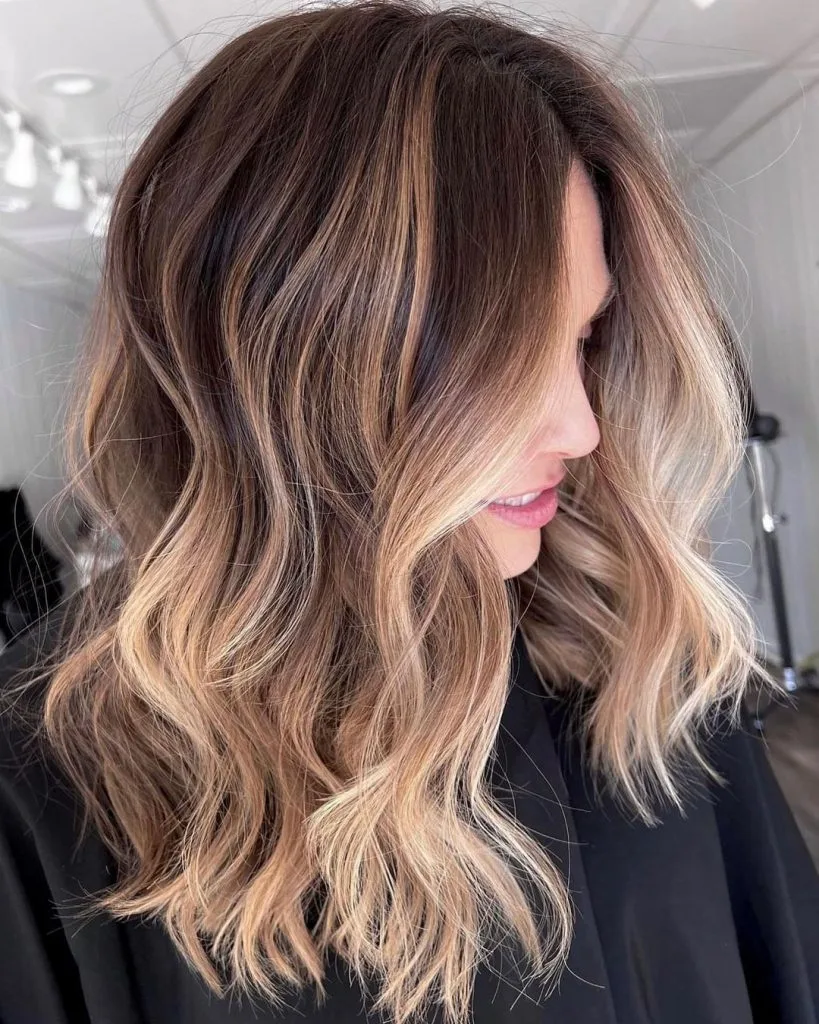 Dramatically lighter money pieces and a few matching highlights will make your features pop and your hair look extra with minimum effort.
27. Dirty Blonde With Golden Highlights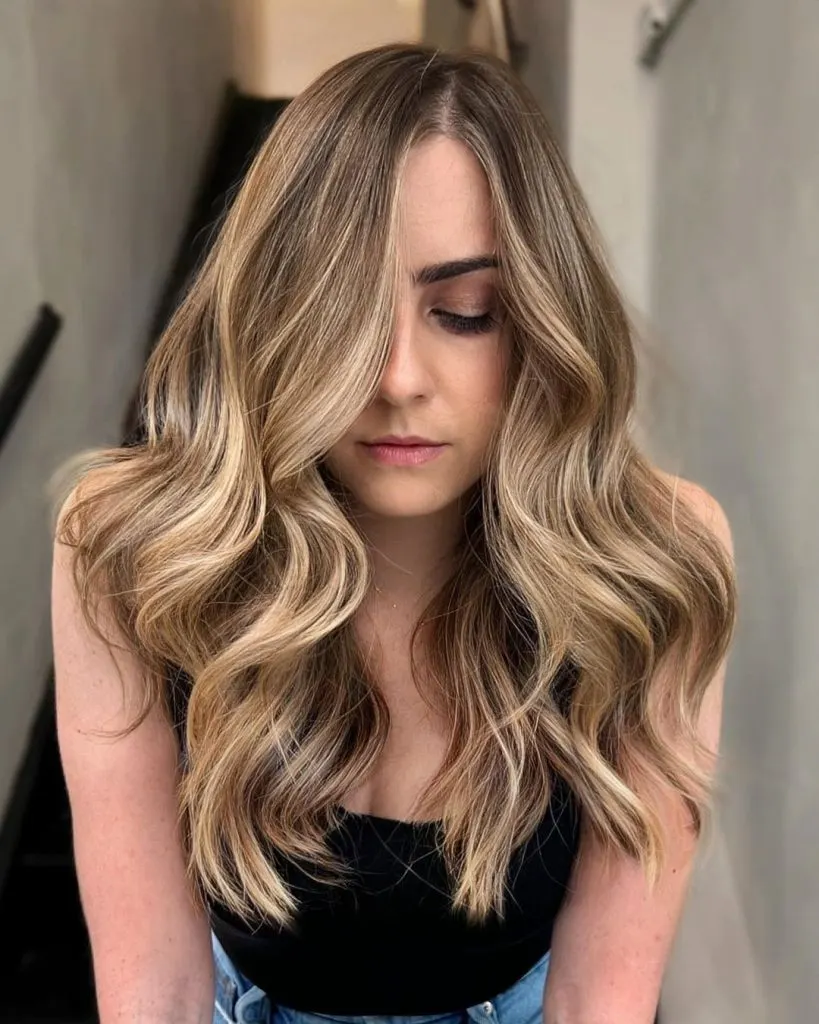 Balayage is the easy way to refresh dark blonde hair, taking it from dull to vibrant with just a few strands.
28. Ombre Dark Blonde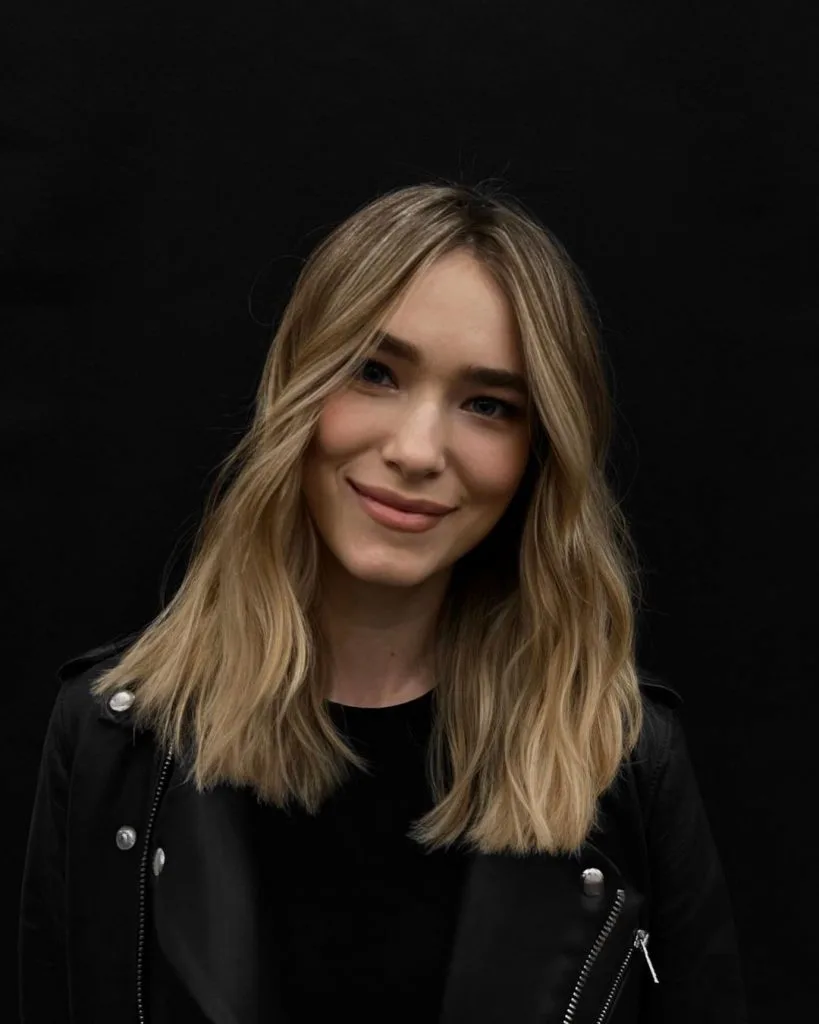 Highlights can lighten the hair considerably, without giving you an obviously dyed look. Stay close to your natural shade for an even more subtle appearance.
29. Honey Blonde Waves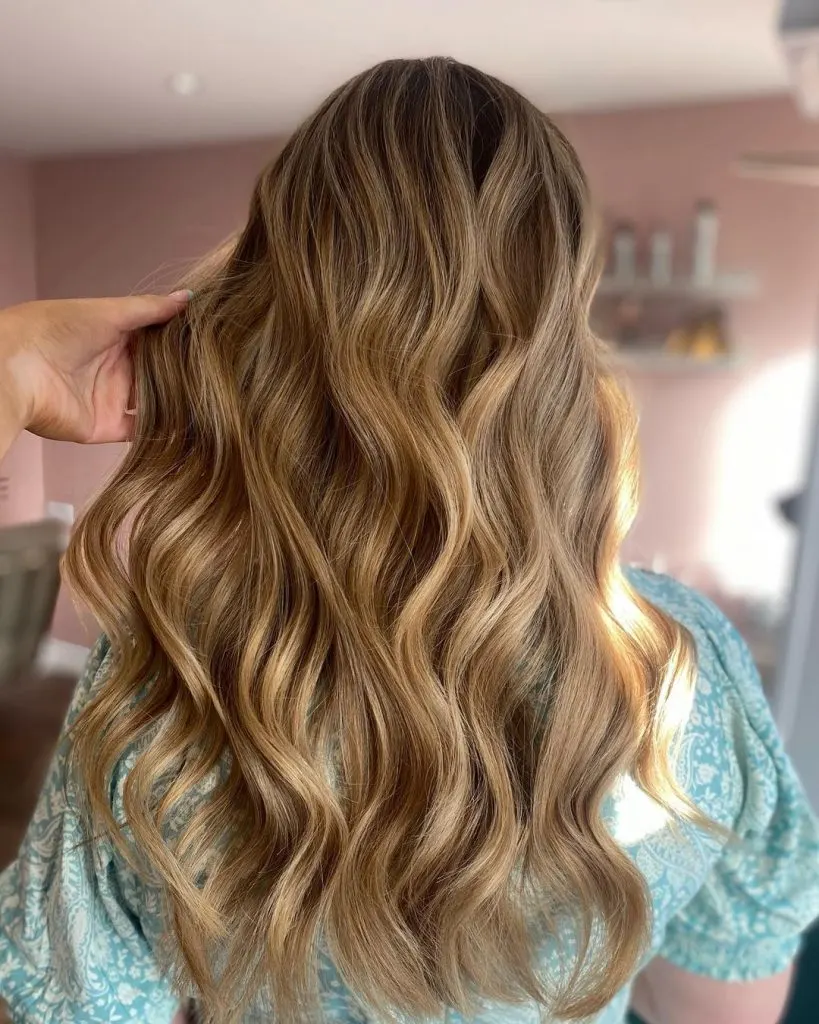 This look combines highlights and lowlights to create a multi-dimensional appearance and a rich, vibrant color.
30. Dark Blonde Balayage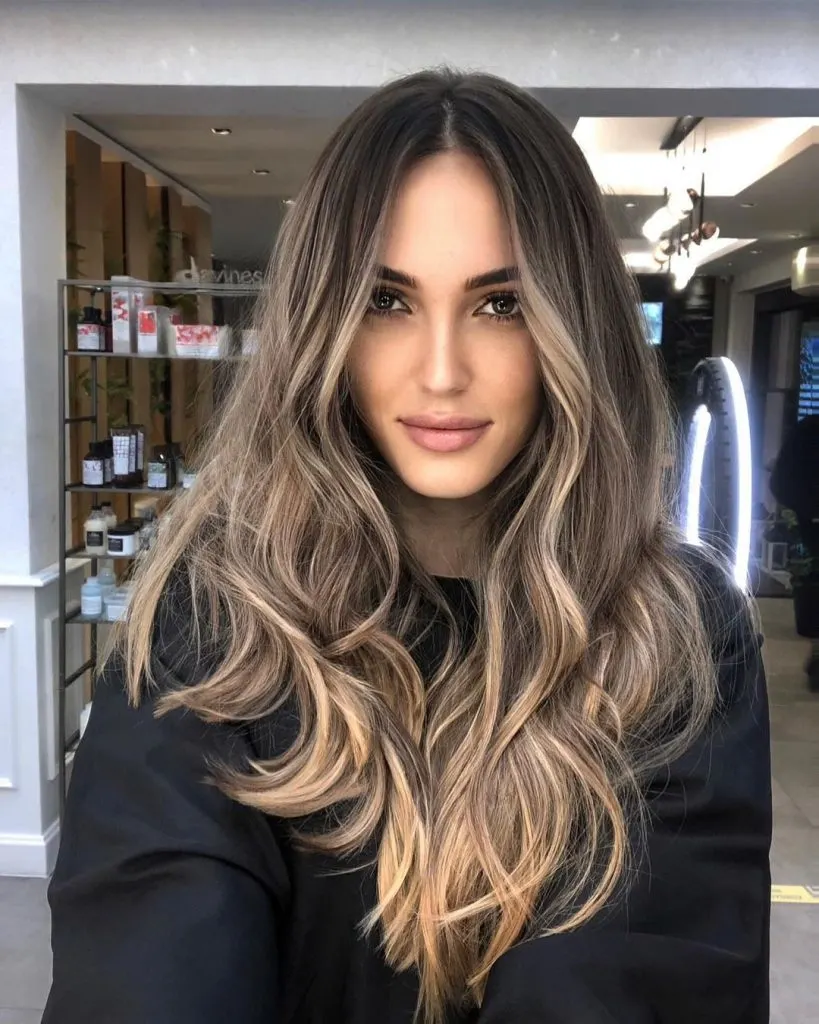 When in doubt, balayage. It's the easiest, most low-maintenance way to brighten your hair without committing to the blonde completely.