Brown and blonde hair combo is common, and this is why: there are no two colors that work together as seamlessly as these two. Because they're so compatible, there are lots of ways to mix them: hybrid colors, classic balayage, contrasting highlights or blending the two into bronde—the possibilities are only limited by creativity.
If you're looking for ideas, here's a selection of brown and blonde hair inspo pics for you to choose from for your next salon appointment.
1. Medium Brown Hair With Blonde Money Pieces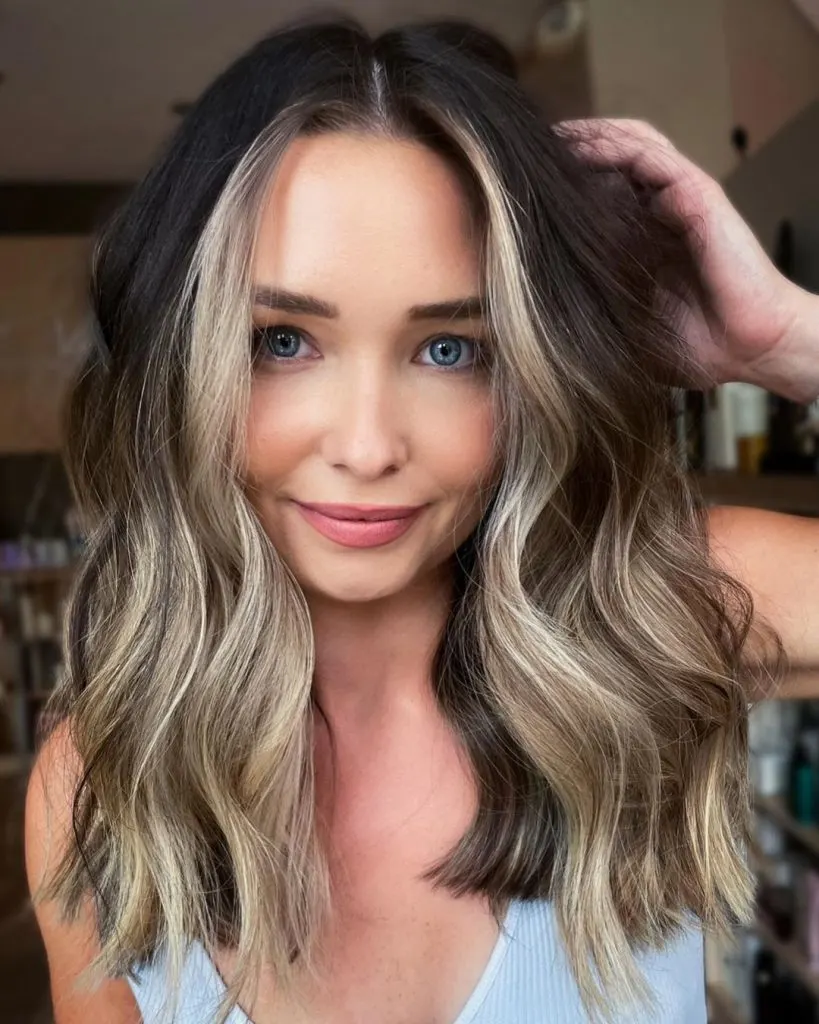 Blonde balayage with thick money pieces doesn't only look amazing on brown hair, it's also super on-trend right now.
2. Brown Hair With Honey Highlights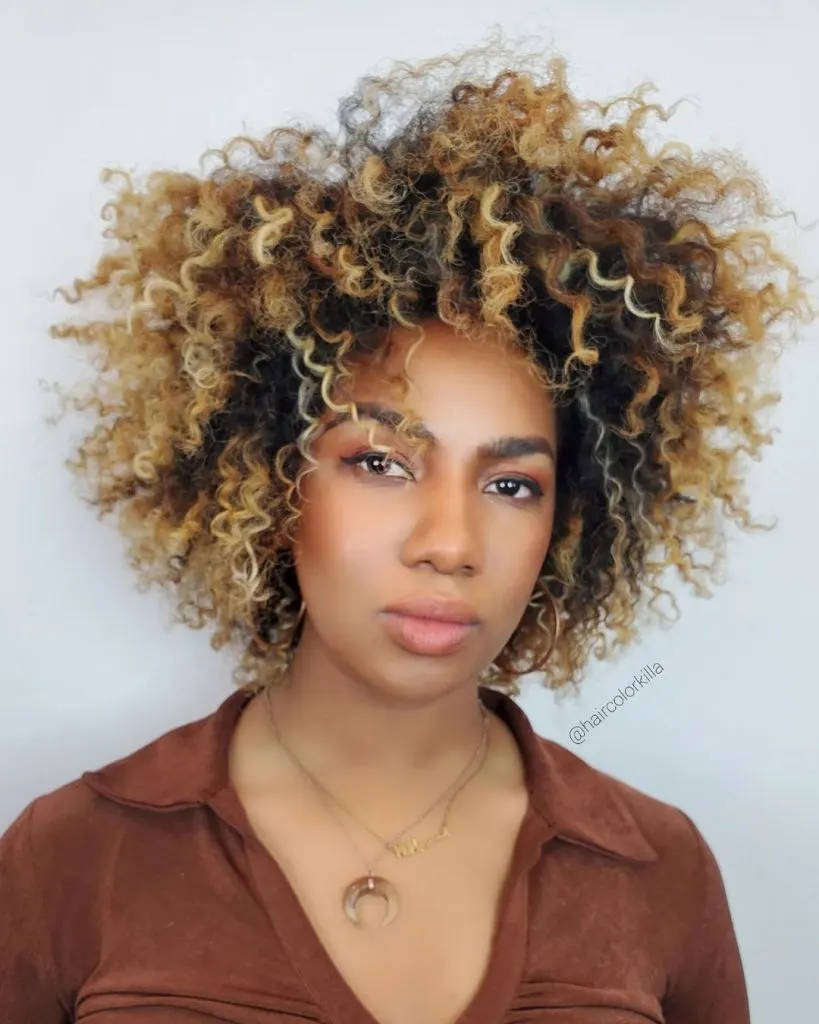 Try this for an easygoing, yet elevated look: the combo of honey and vanilla highlights accentuates the curls, and the brown base creates a lived-in, casual vibe.
3. Brown Hair With Caramel Balayage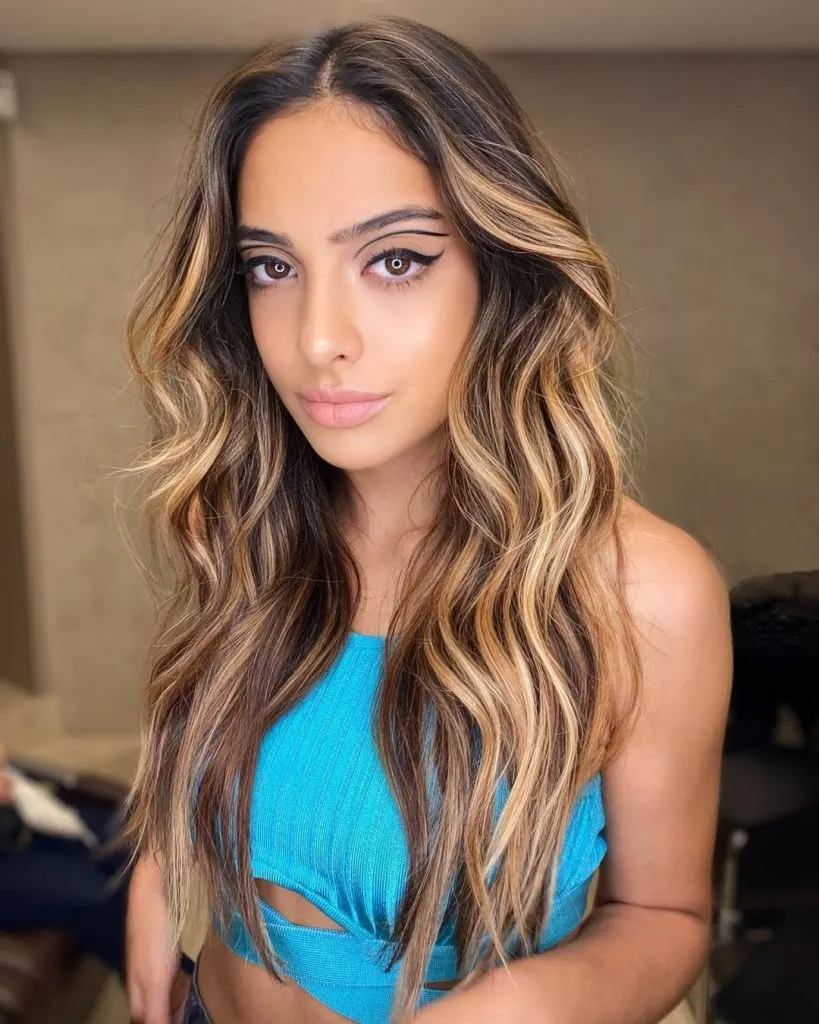 When choosing the shade of blonde highlights on brown hair, should you you go high contrast or keep the tones close? It all depends on your natural coloring: whether you have a lot of contrast in your face or your colors are more muted.
4. Blonde Hair With Brown Halo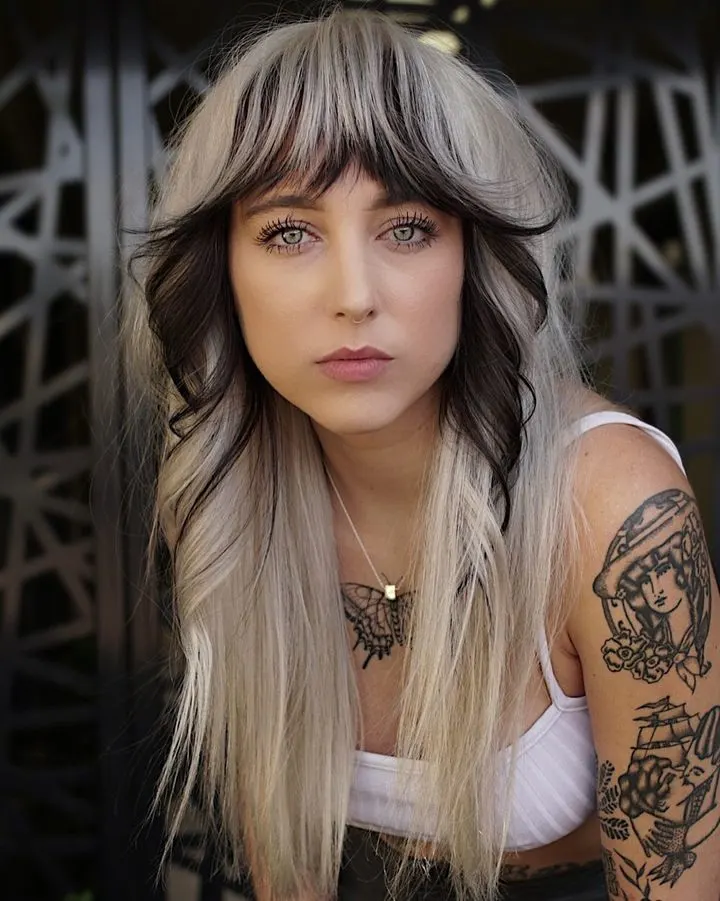 Halo color has been popular for a while, but usually the lighter color is near the face. Here, switching the placement creates an edgy, unique effect.
5. Cool-Toned Blonde Balayage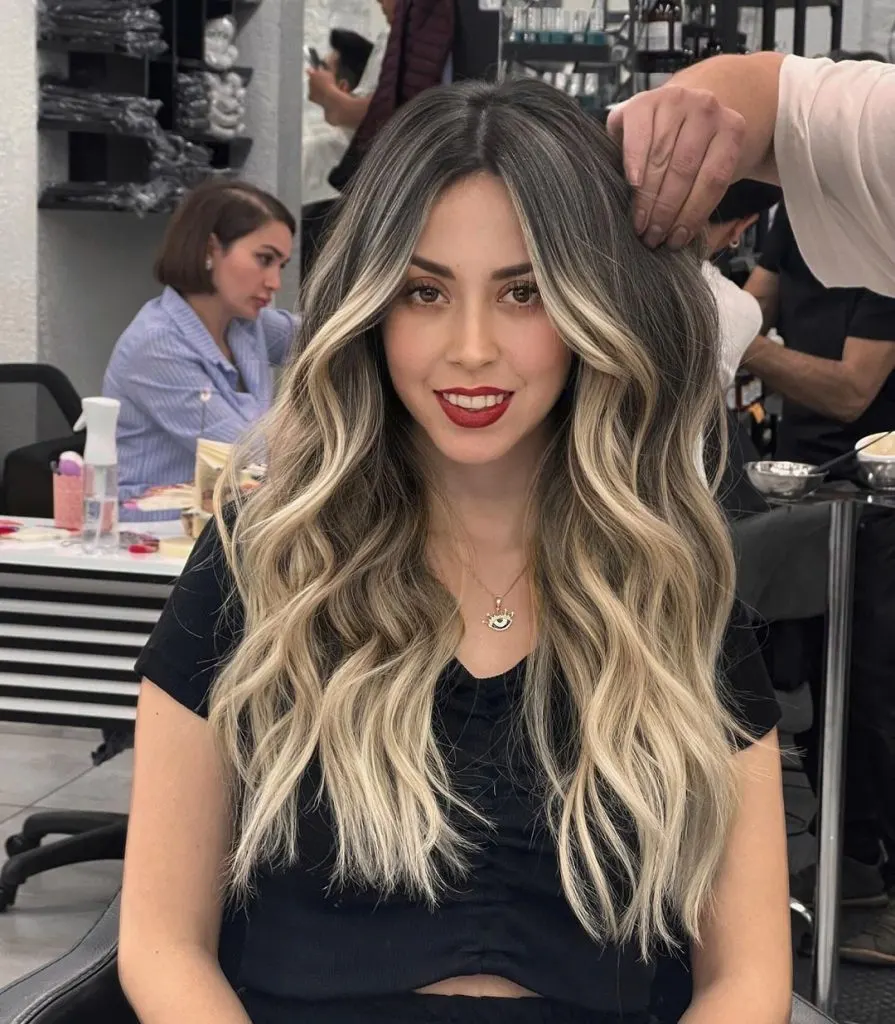 Knowing if your skin has a warm or cool undertone is useful when it comes to choosing the colors you wear, including your hair color—go for golds, caramels and honey blondes if your skin is warm, and opt for ash, beige and mushroom blonde if it's cool.
6. Brown Hair With Blonde Front Pieces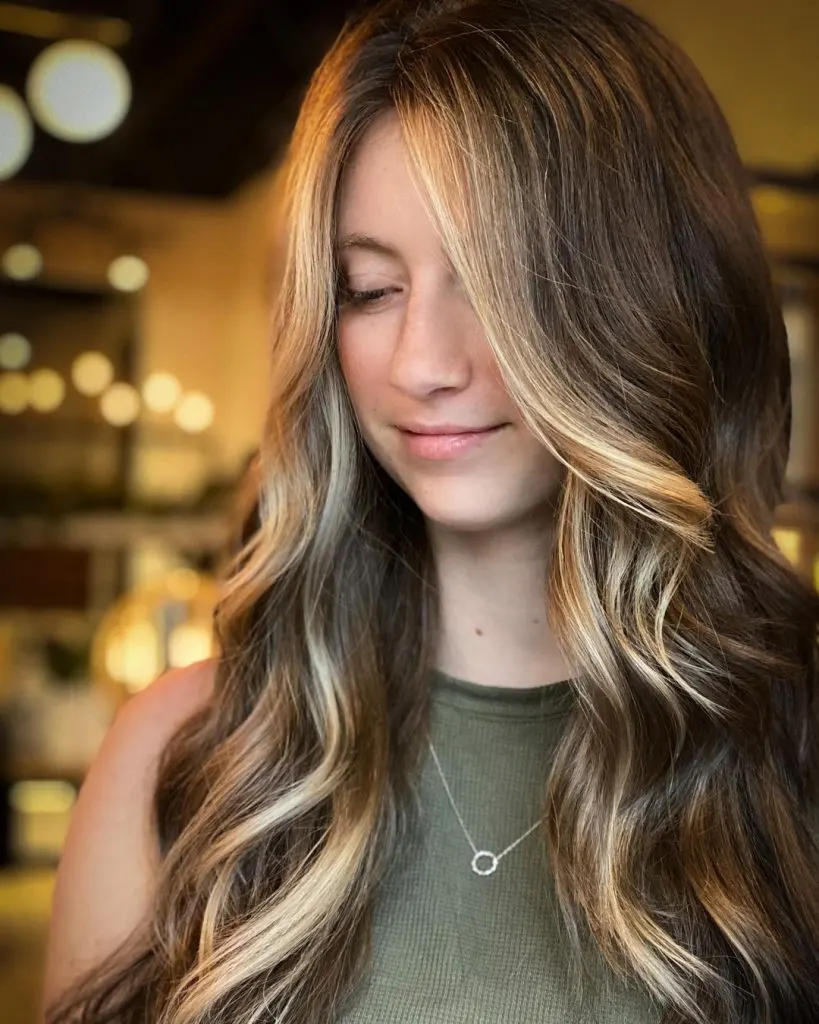 The easiest way to brighten your face and make your hair color more interesting is to add face-framing highlights—it will transform your look even if you leave the rest of your hair dark.
7. Brown And Blonde Ombre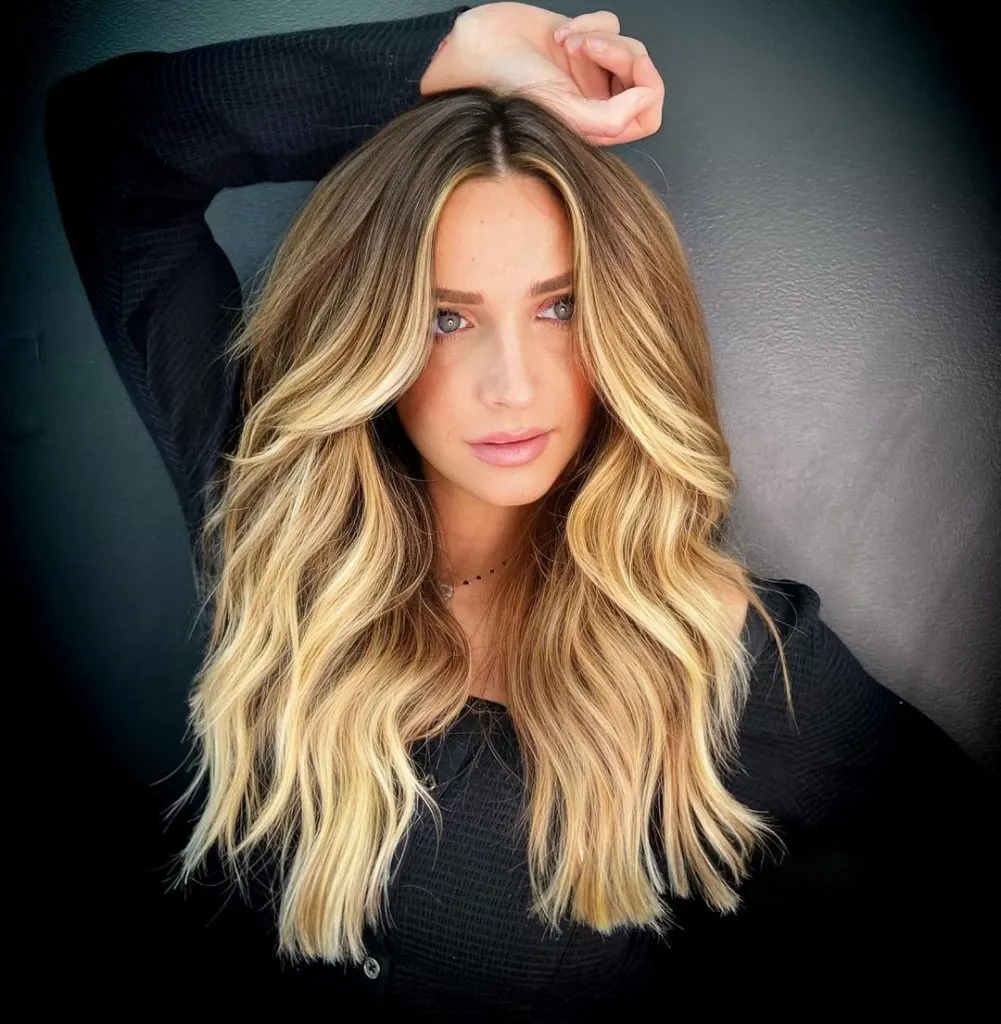 Light brown hair can look a little dull and lackluster, but when you combine it with bright butter blonde, it's the perfect background that allows the blonde to shine.
8. Brown Hair With Slim Money Pieces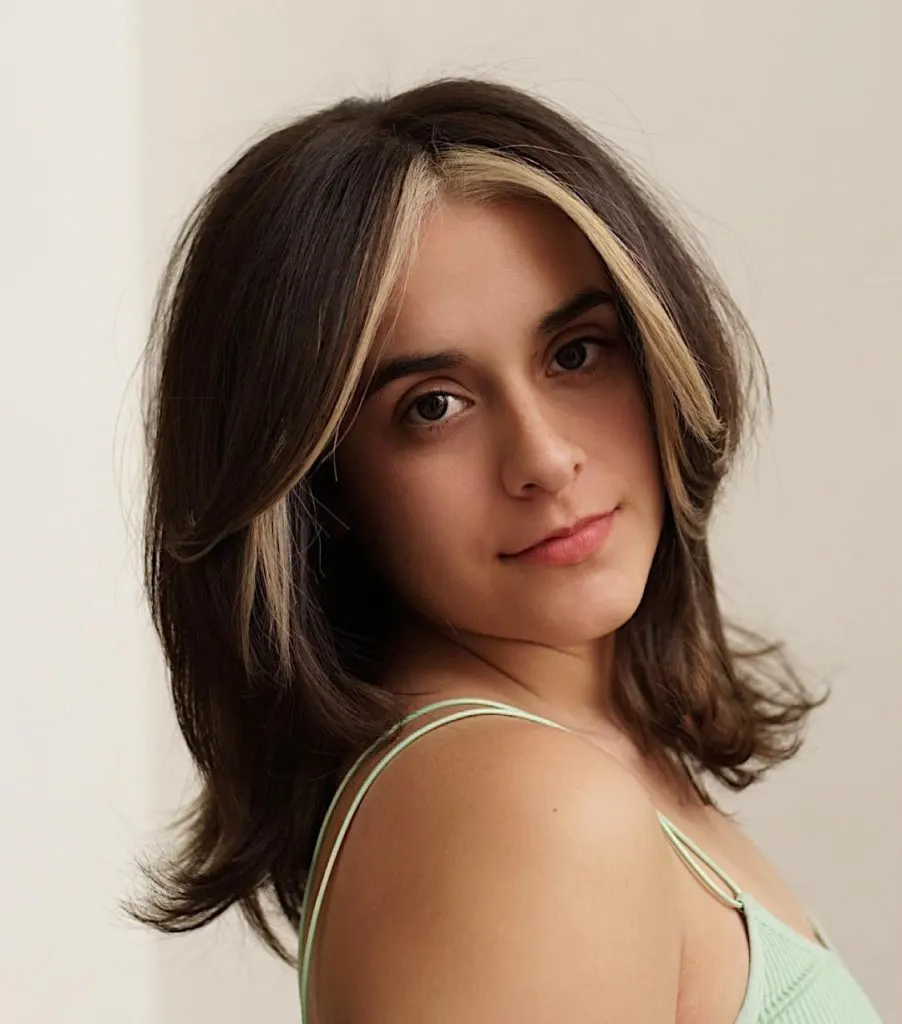 Super-trendy blonde money pieces will give you that Y2K look and make your features glow. A win-win!
9. Brown Hair With Light Blonde Balayage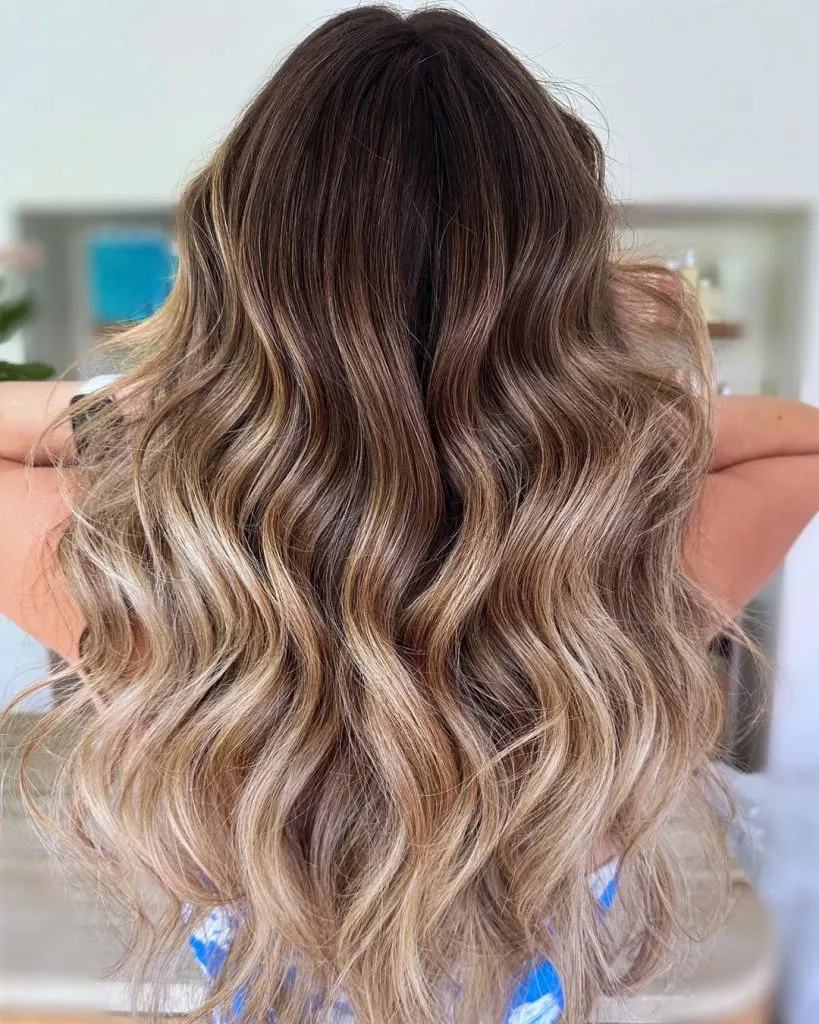 Gradual transition from natural brown roots to light blonde tips is the most seamless way to wear brown and blonde hair together.
10. Brown Hair With Chunky Blonde Highlights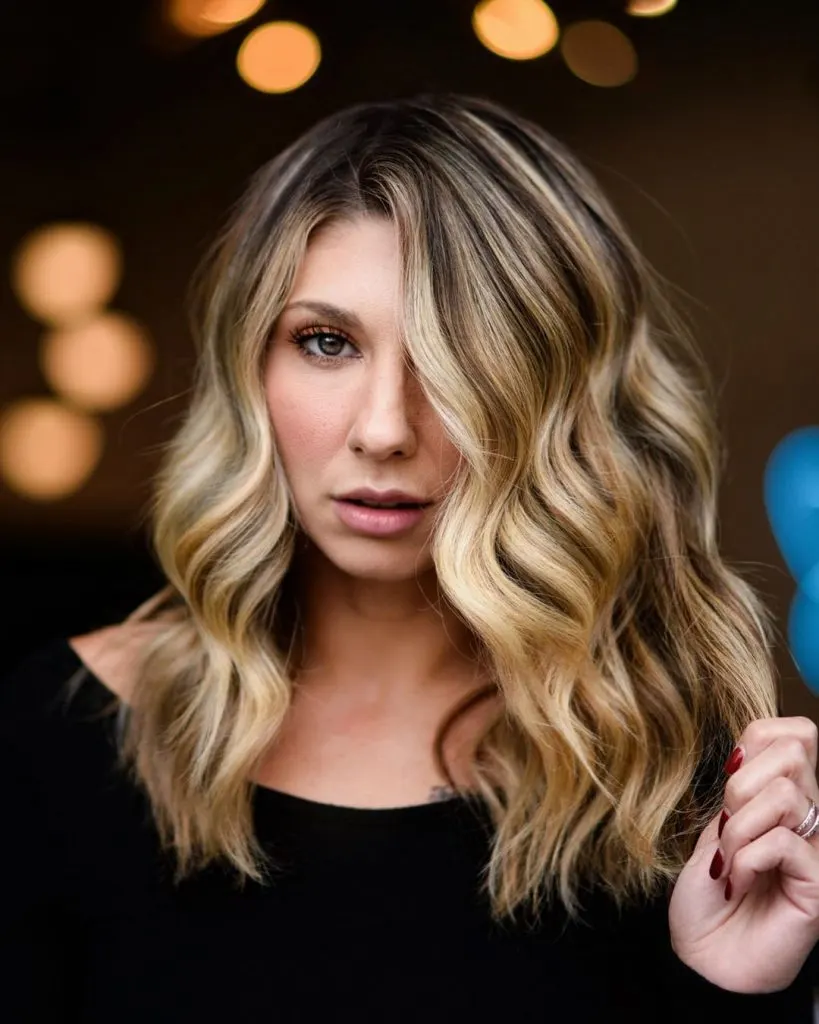 Chunky highlights show you mean business. There's nothing subtle about this look—it shows you're fierce and know what you want.
11. Brown And Blonde Balayage Hair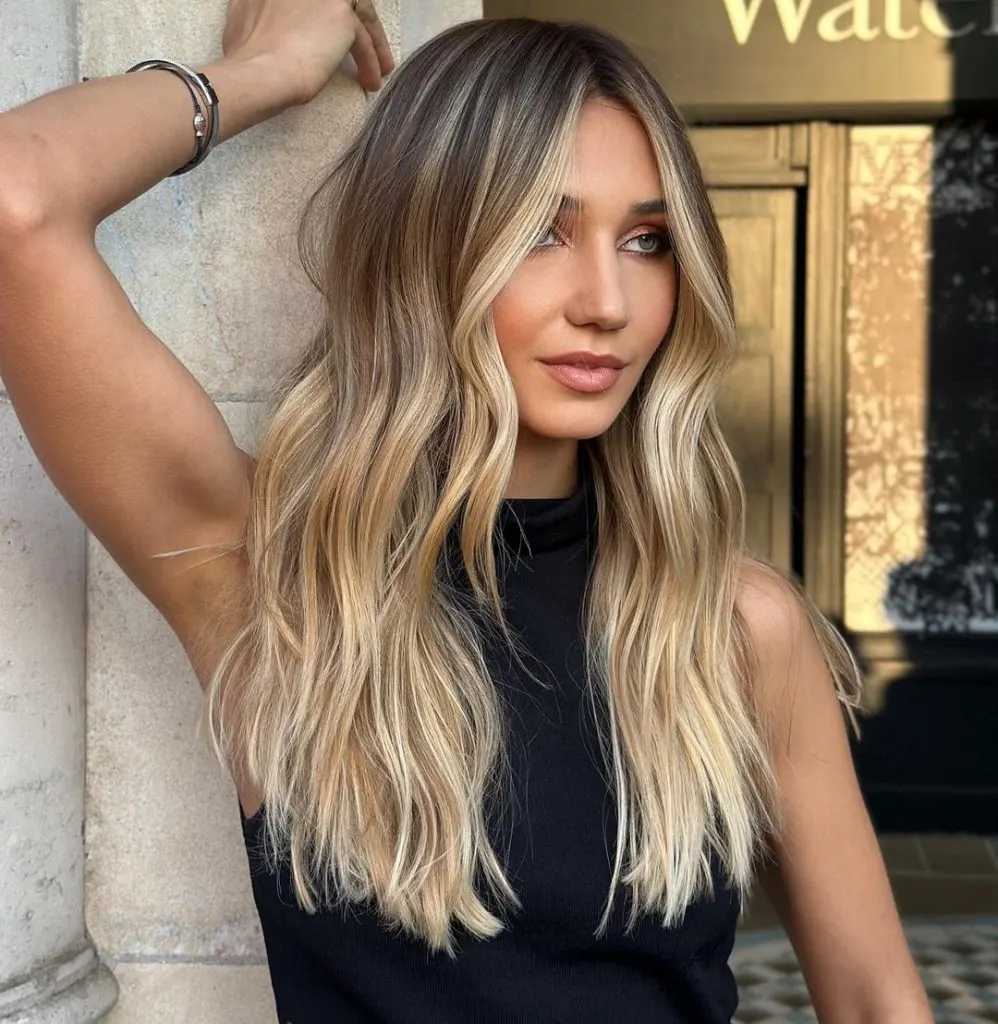 This gorgeous balayage gives you the best of brown and blonde hair—soft, natural roots and glowing, brightening highlights.
12. Mushroom Brown And Blonde Hair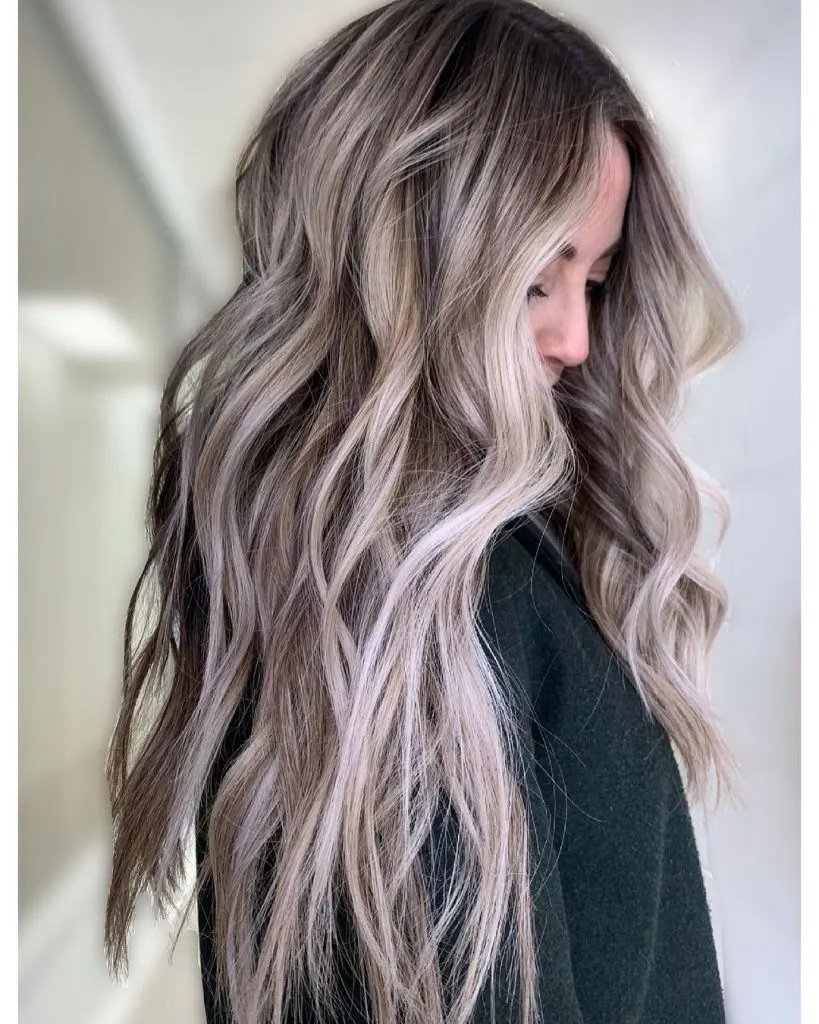 Mushroom blonde and mushroom brown are some of the trendiest, most coveted hair colors, so combining them will give you the ultimate cool girl look.
13. Caramel Brown Hair With Gold Highlights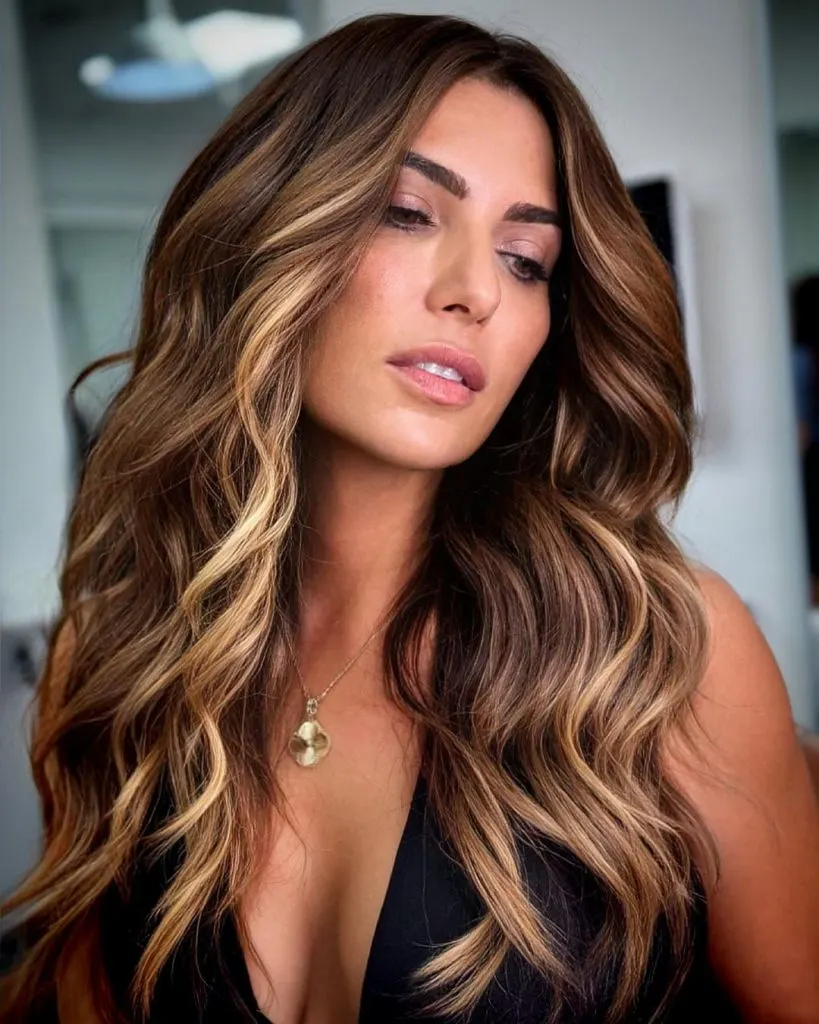 If you have a warm skin tone, caramel and gold will make you glow. Choose these warm shades to illuminate your features and create a harmonious look.
14. Wavy Brown Hair With Light Blonde Money Pieces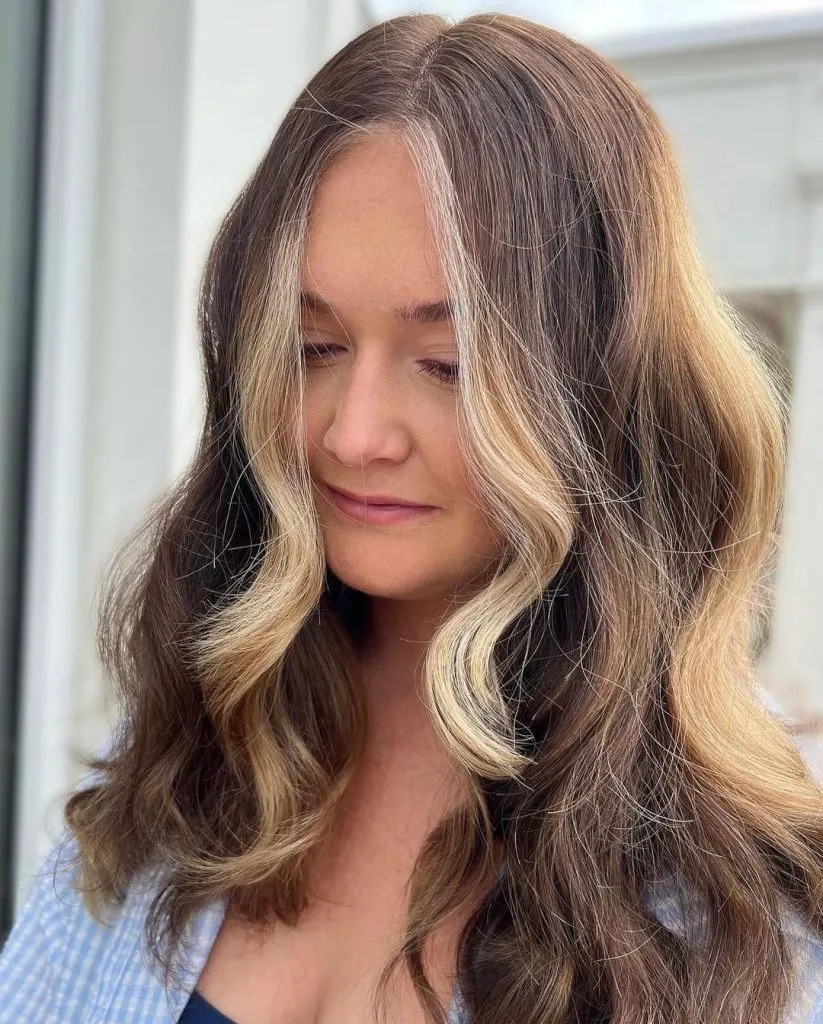 Light brown hair with a few chunky blonde highlights is a statement look that will give you an edgy and carefree vibe.
15. Curly Brown Hair With Blonde Highlights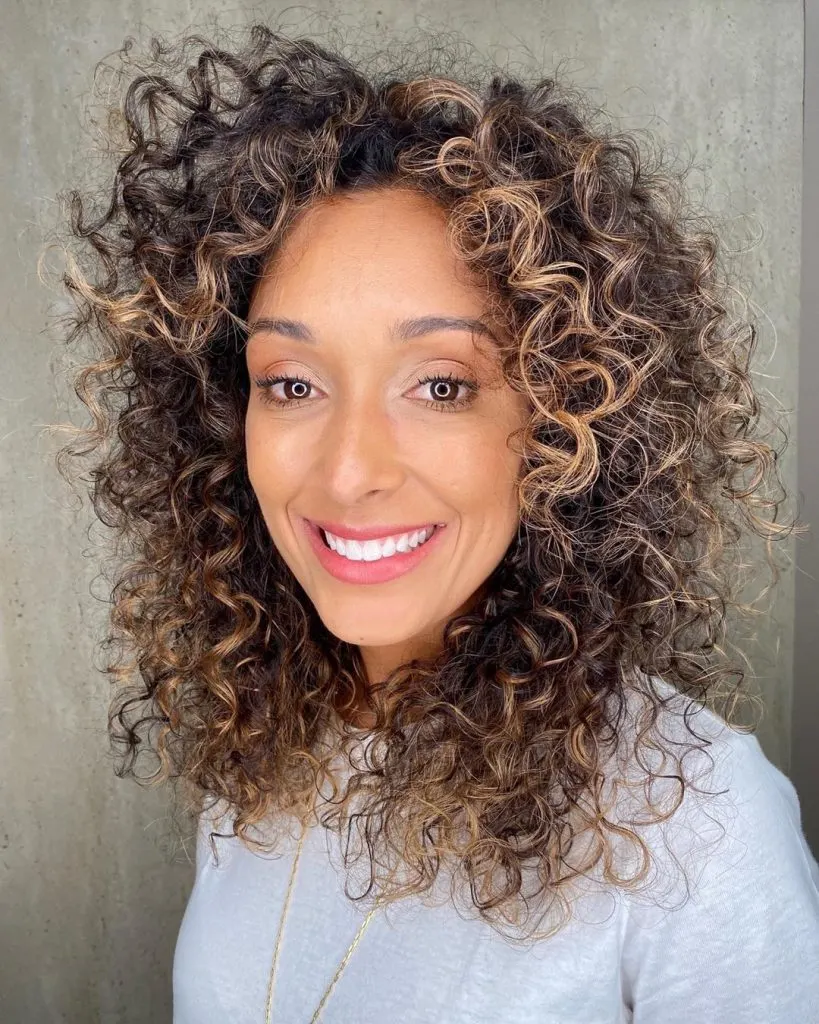 Highlights and curls are made for each other—blonde makes the curls pop and look more defined, while brown creates a background to show them off.
16. Ash Brown And Blonde Balayage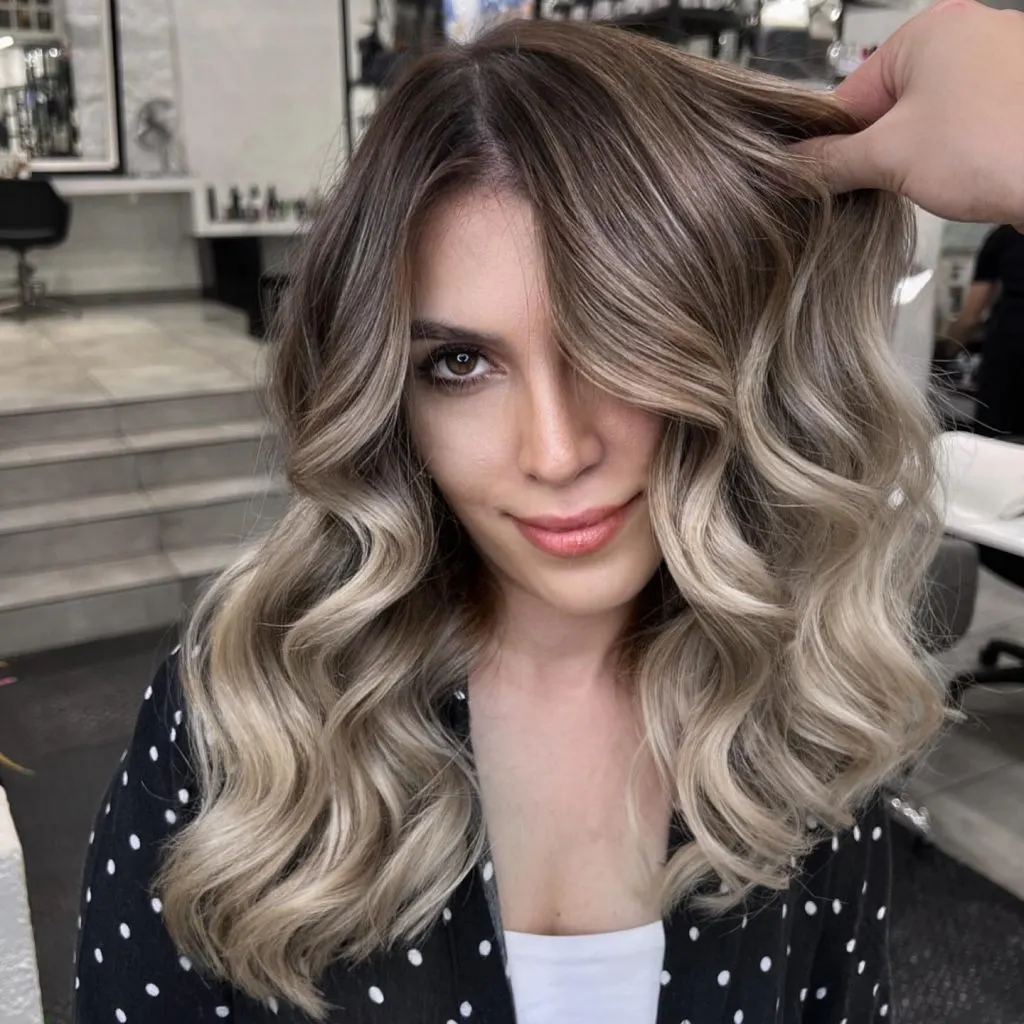 Beige blonde on ash brown? It's what dreams are made of! To rock a cool shade like this, you'll need a blue or purple shampoo in your routine once in a while to keep brassiness at bay.
17. Brown Balayage With Chunky Front Pieces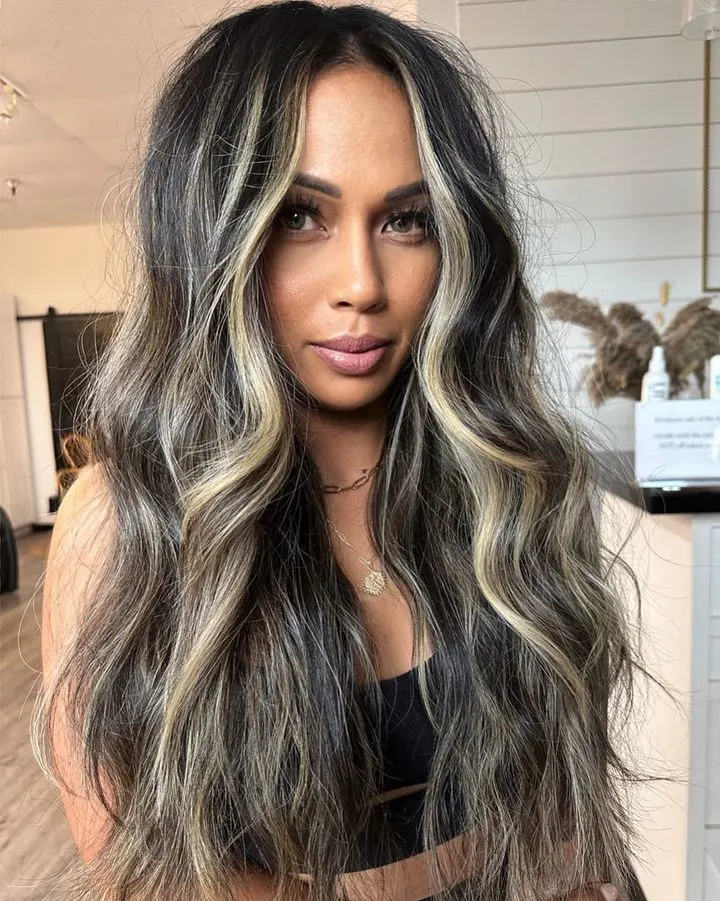 Combining fine and chunky highlights creates a fun, deliberately messy look that's also low-maintenance and easy to grow out.
18. Dark Brown And Light Blonde Balayage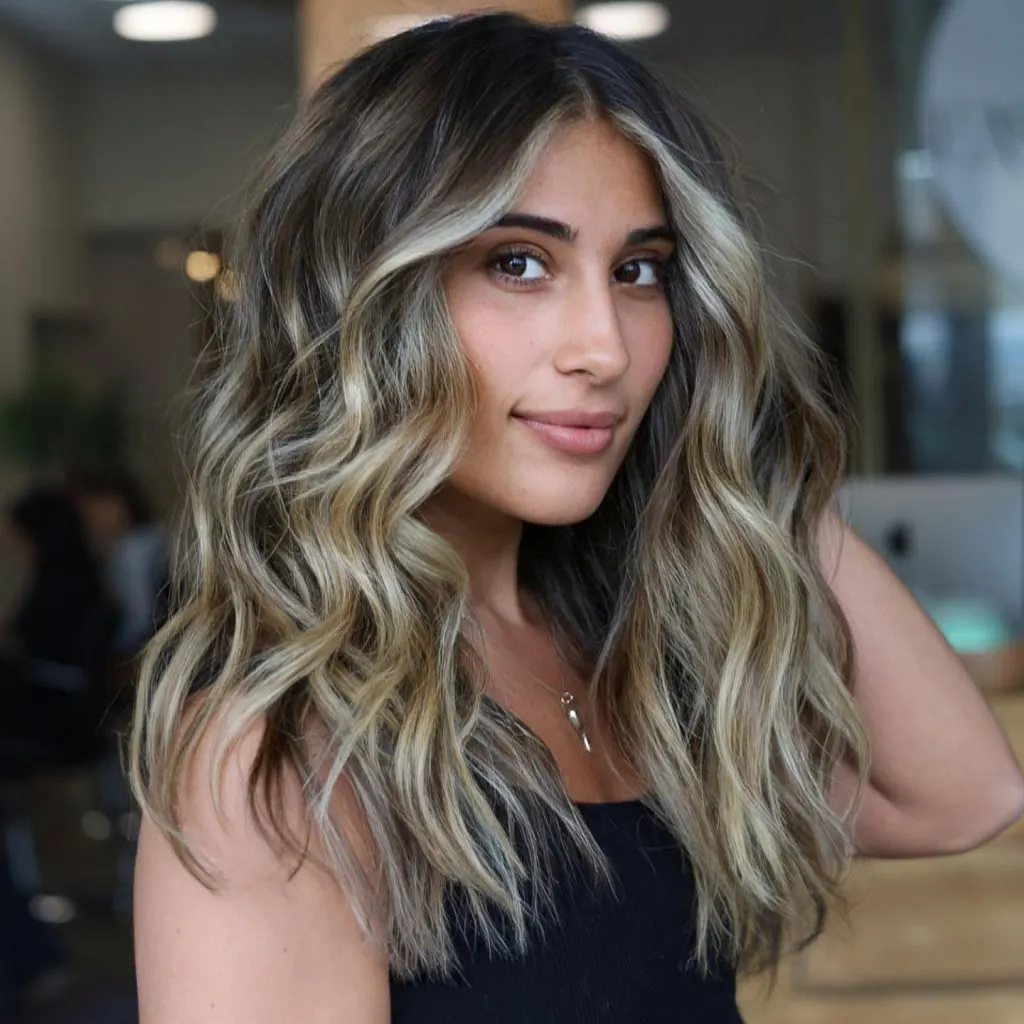 If you're into effortless looks, balayage is the way to go—as it grows out, a rooted balayage only looks more lived-in, as opposed to messy.
19. Warm Blonde And Brown Balayage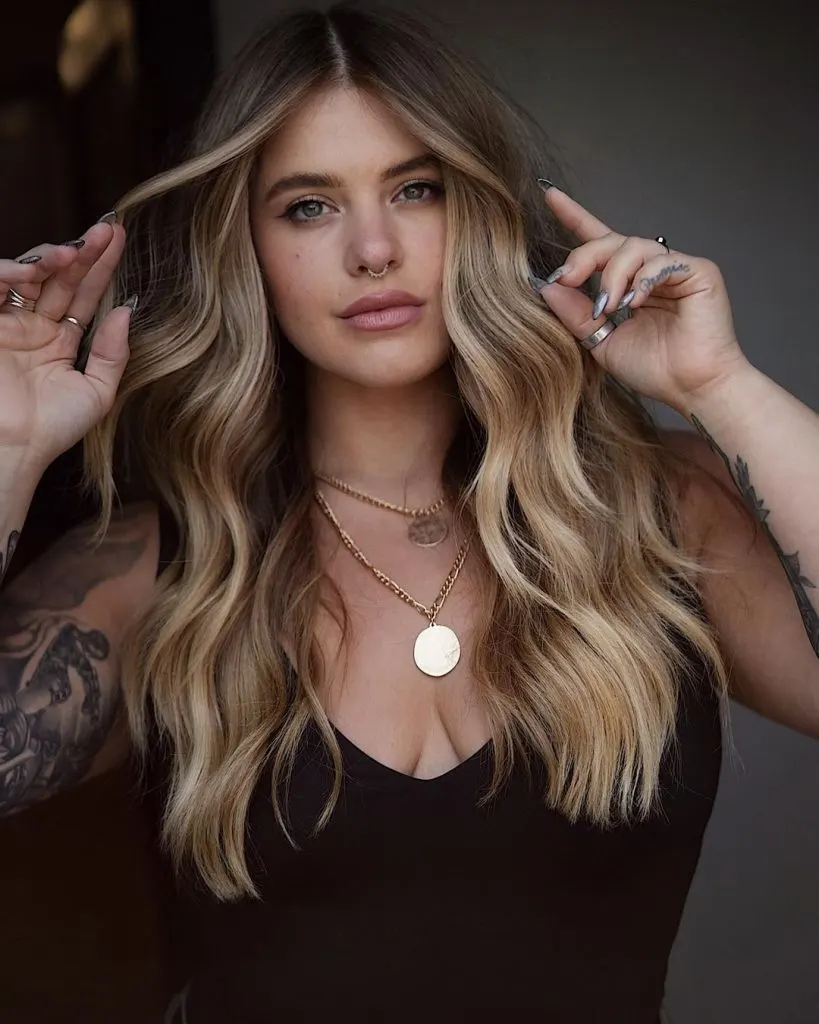 Fake a just-returned-from-beach-vacation look with this sun-kissed brown and blonde hair. These warm highlights on brown hair look natural and laid back.
20. Smooth Brown And Blonde Ombre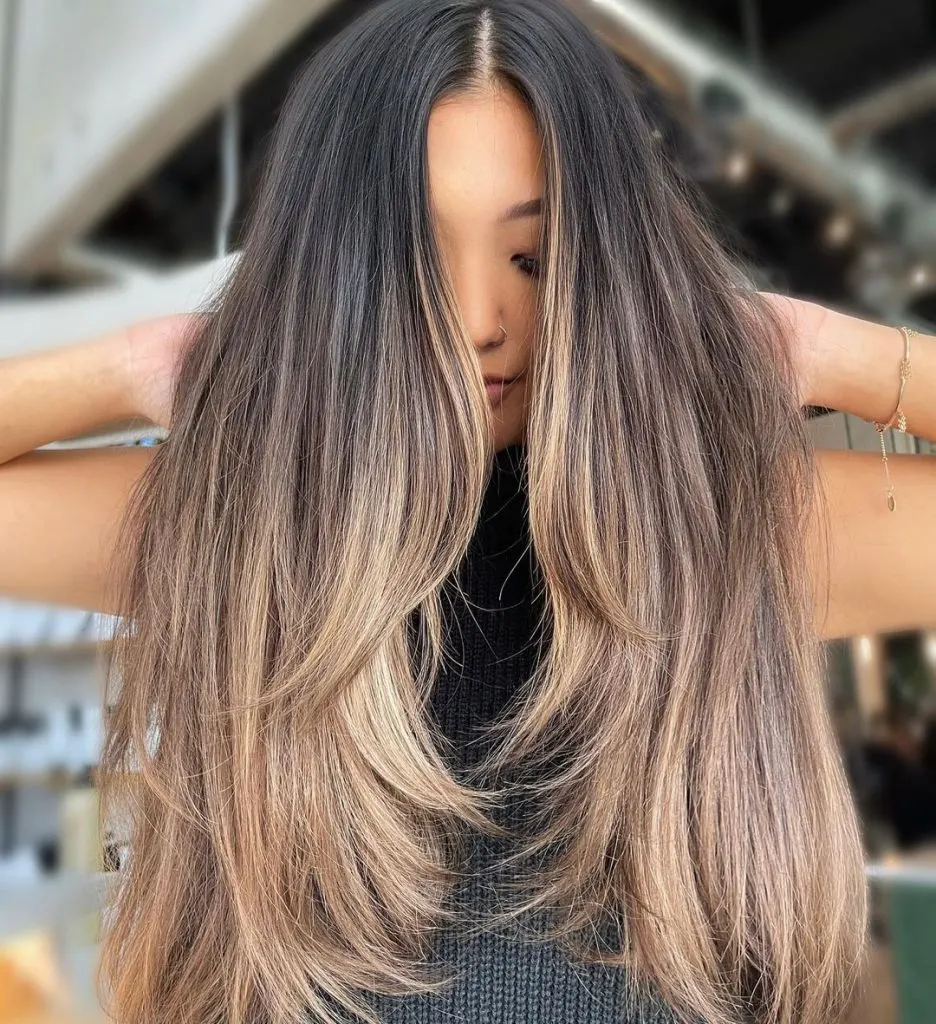 The seamless transition from dark brown to dark blonde is to die for, and the face-framing pieces tie it all together. This look is sooo satisfying!
21. Brown Hair With Blonde Ribbon Highlights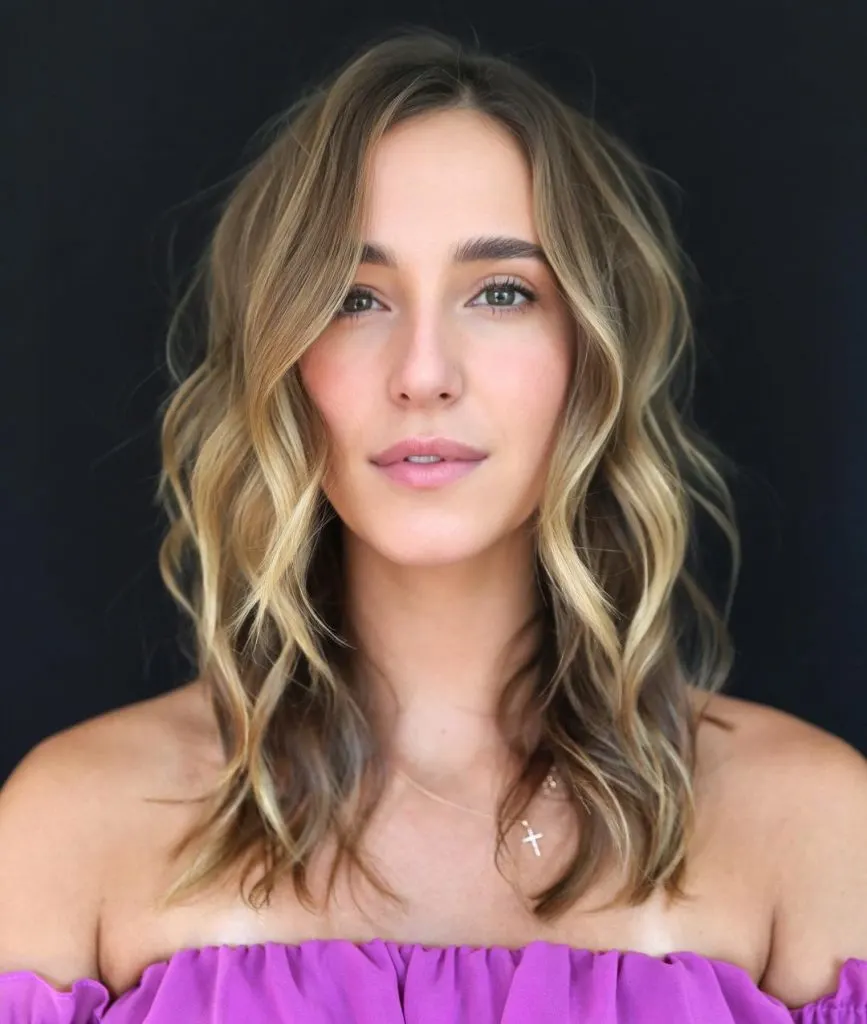 Money pieces don't have to be intense and bold—here, the blond strands frame the face, then softly blend into the brown base, giving a dreamy look.
22. Blonde Balayage On Brown Hair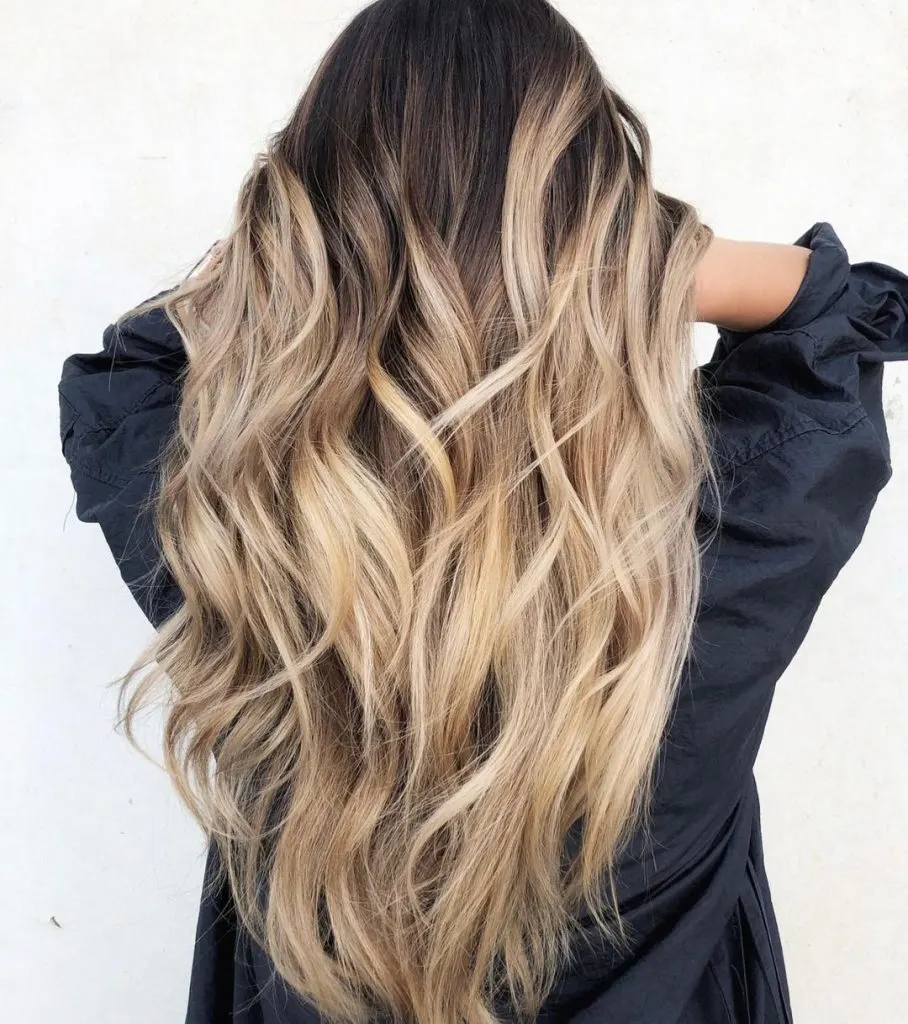 Classic balayage looks natural, it's low-maintenance and flattering on nearly everyone—that's why it will never go out of style.
23. Brown Bob With Warm Blonde Highlights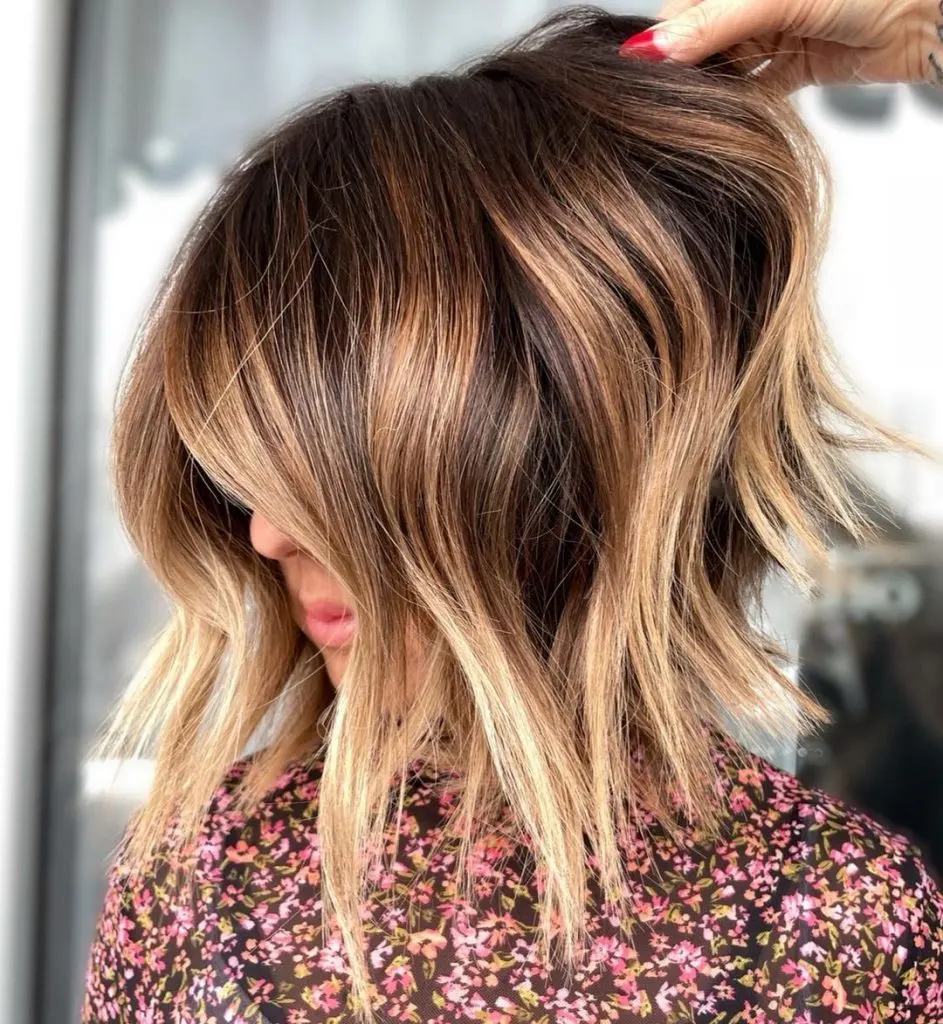 This choppy blunt lob has dimension and movement thanks to the gorgeous color combo. Plus—it shows you don't have to have long hair for a balayage.
24. Brown And Blonde Gemini Hair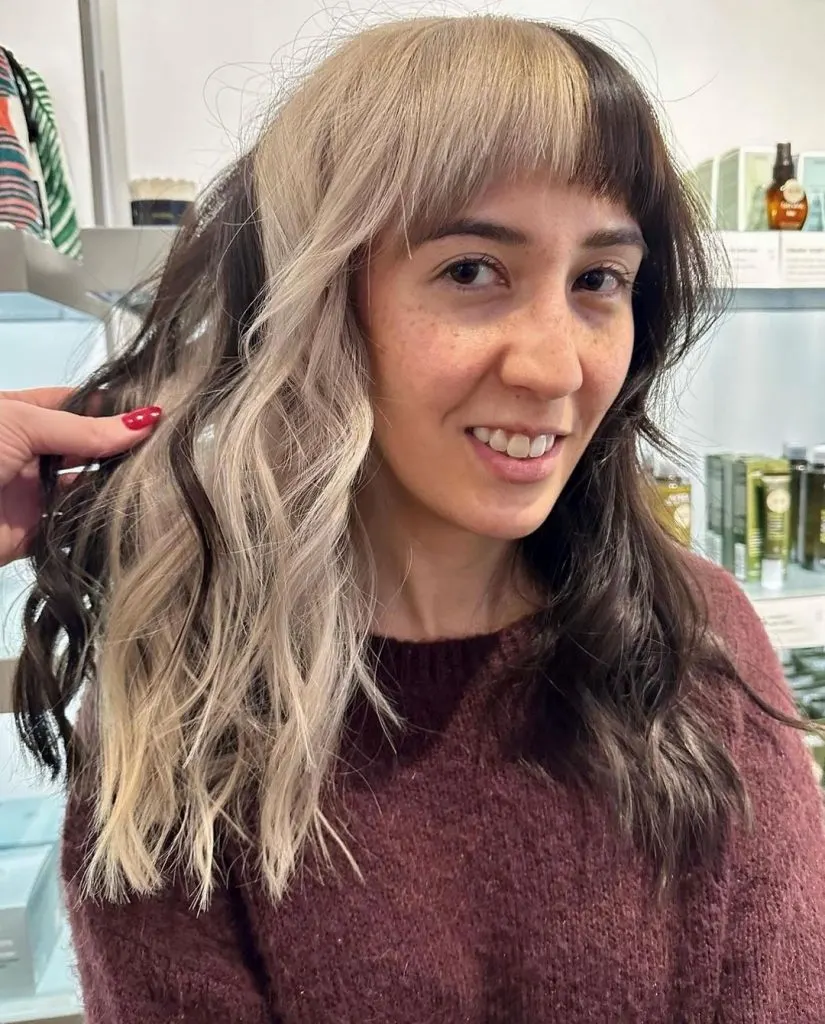 Gemini hair is fun and bold even when done with the most natural colors around—brown and blonde hair looks elevated in this in daring hairstyle.
25. Brown Hair With Face-Framing Blonde Pieces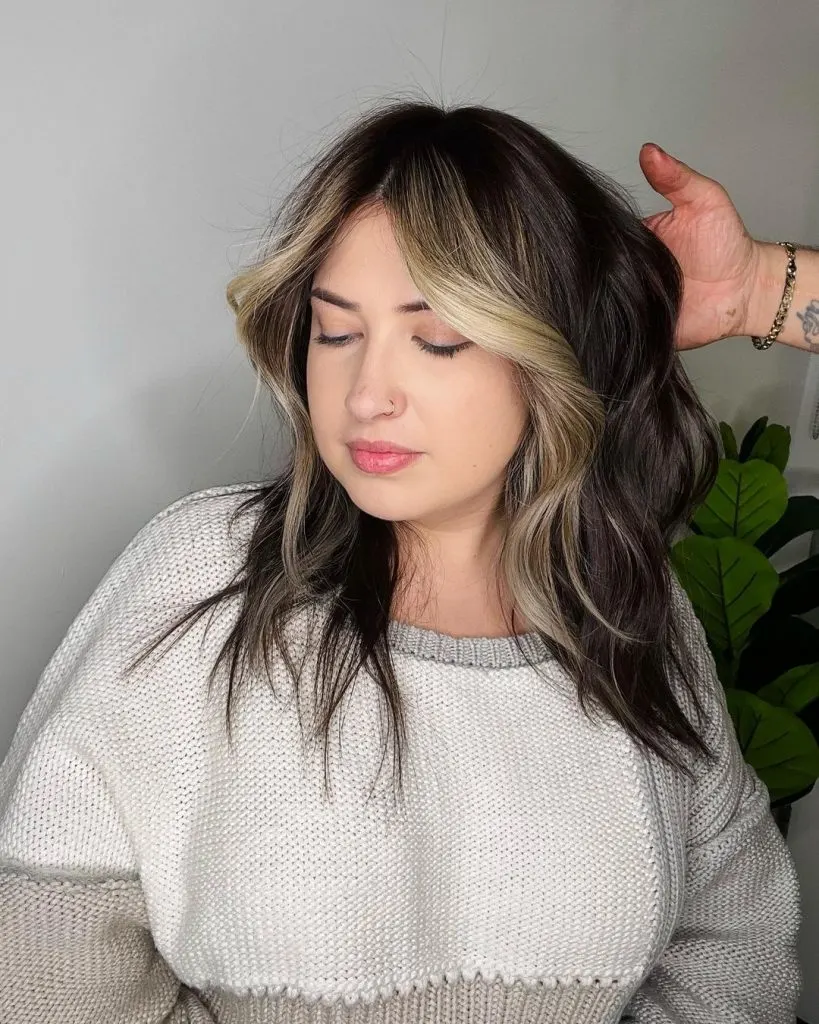 This smooth layered shag looks complete with the blonde face-framing pieces. A perfect collaboration between cut and color!
26. Two Tone Brown And Blonde Hair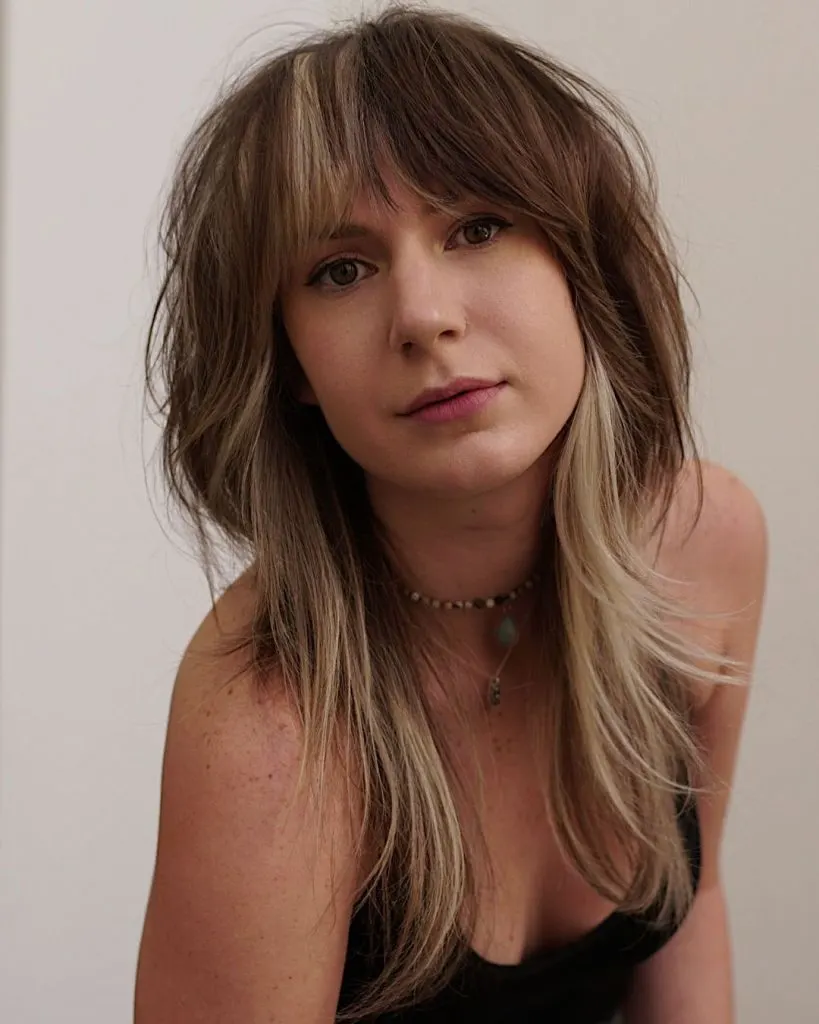 Balayage is the look, but sometimes you want something different. This cool brown and blonde combo is unique, playful and bold.
27. Platinum Highlights On Brown Hair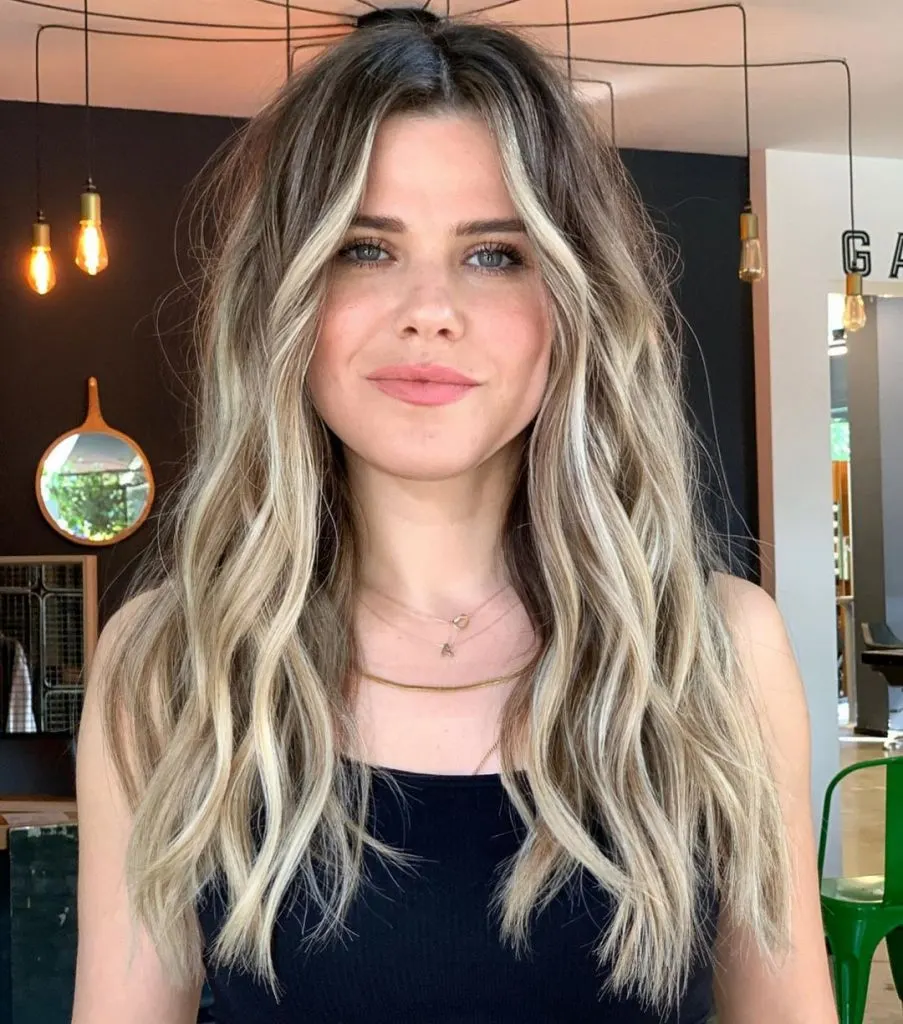 Beachy waves and beachy highlights, the most natural combo. This is the perfect look for the summer, and it makes it easy to switch things up when you want a change.
28. Bronde Highlights On Brown Hair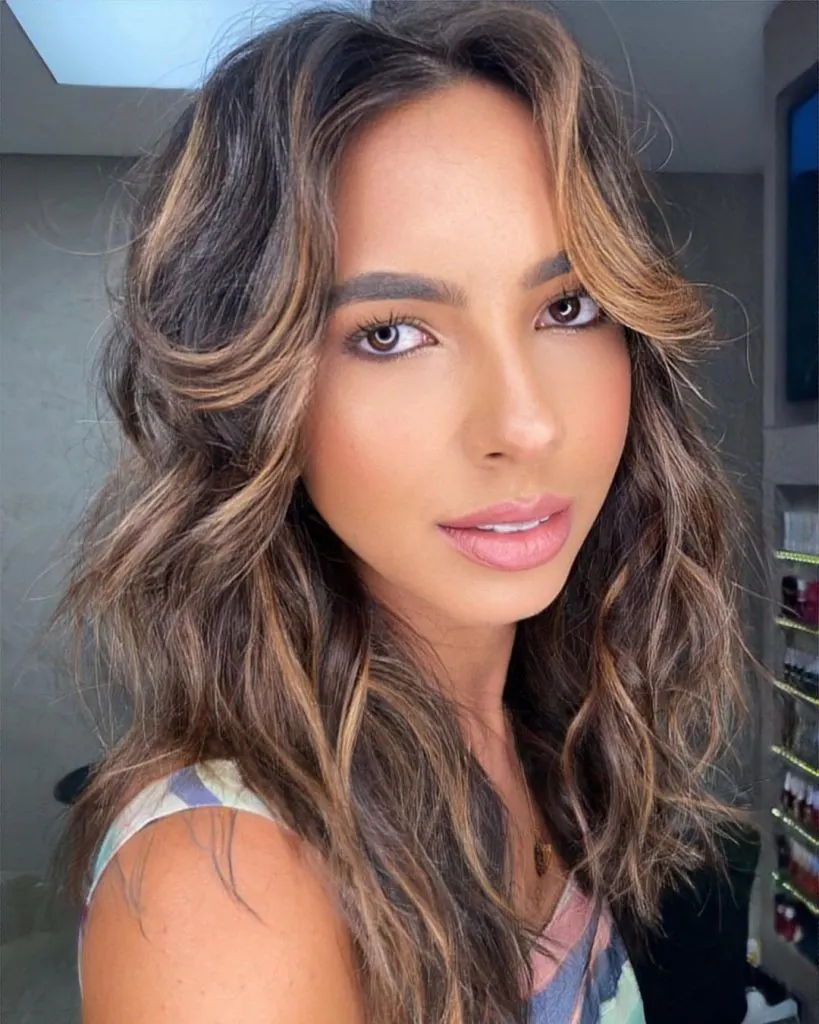 Bronde is that shade that's neither brown nor blonde, yet looks as good as both. It combines smoothly with dark hair, such as darkest brown shades and black.
29. Brown And Blonde Contrast Highlights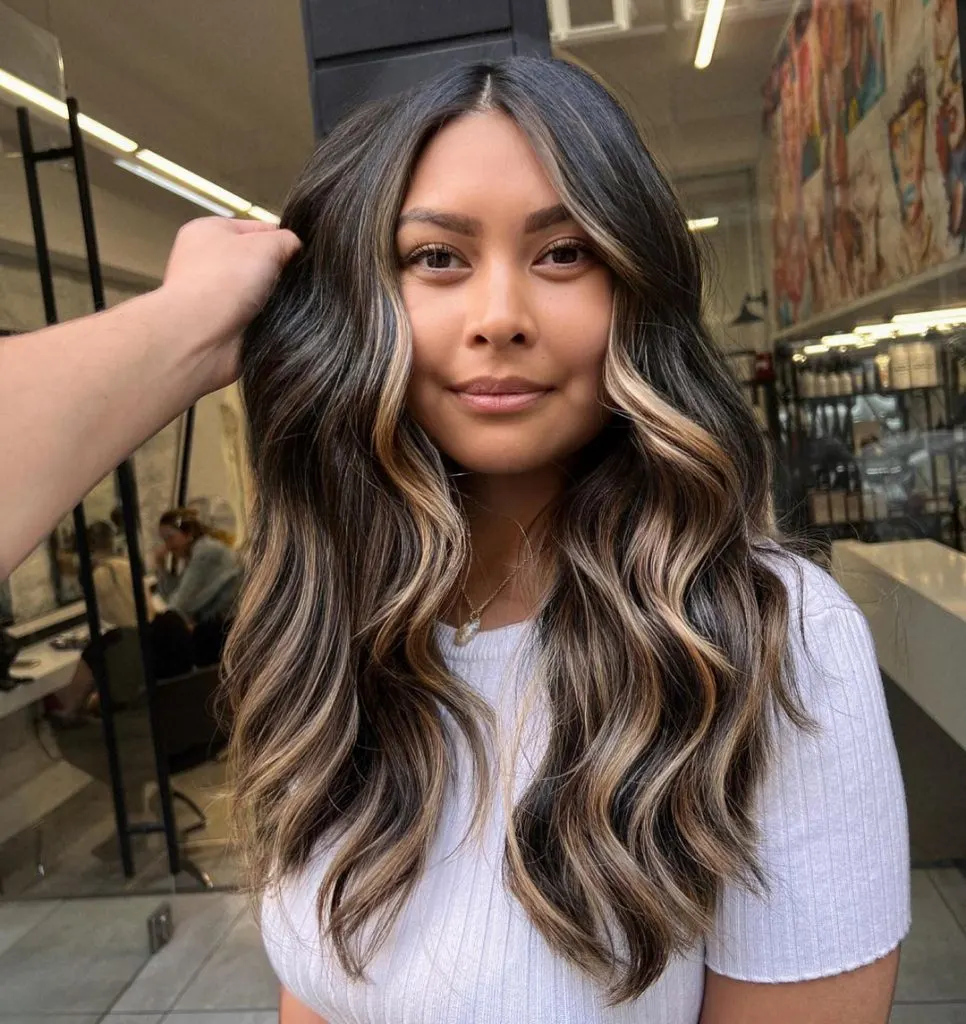 How to know if highlights that are much lighter than the base look will great on you? If you usually look good in intense, saturated colors, you can pull them off.
30. Dense Blonde Highlights On Brown Hair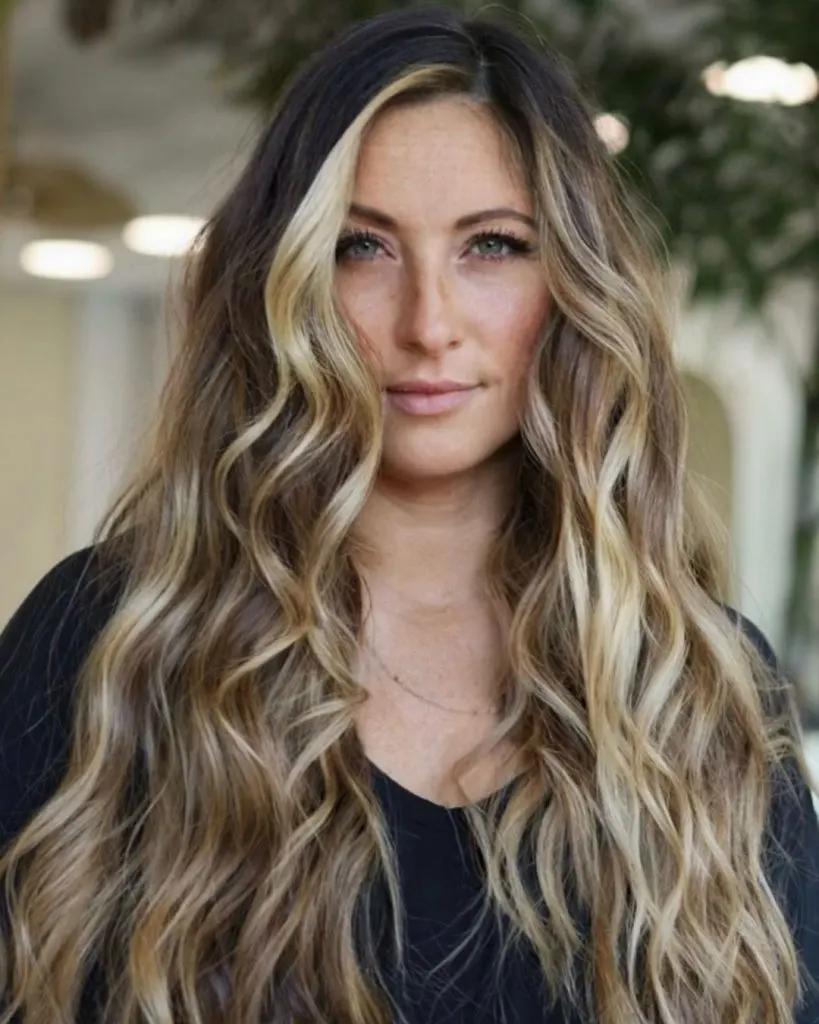 Dying only the face-framing pieces and ends blonde while keeping the rest of your hair brown is a classic, and for good reason—just look at this pic and you'll see why.
31. Caramel Bronde Highlights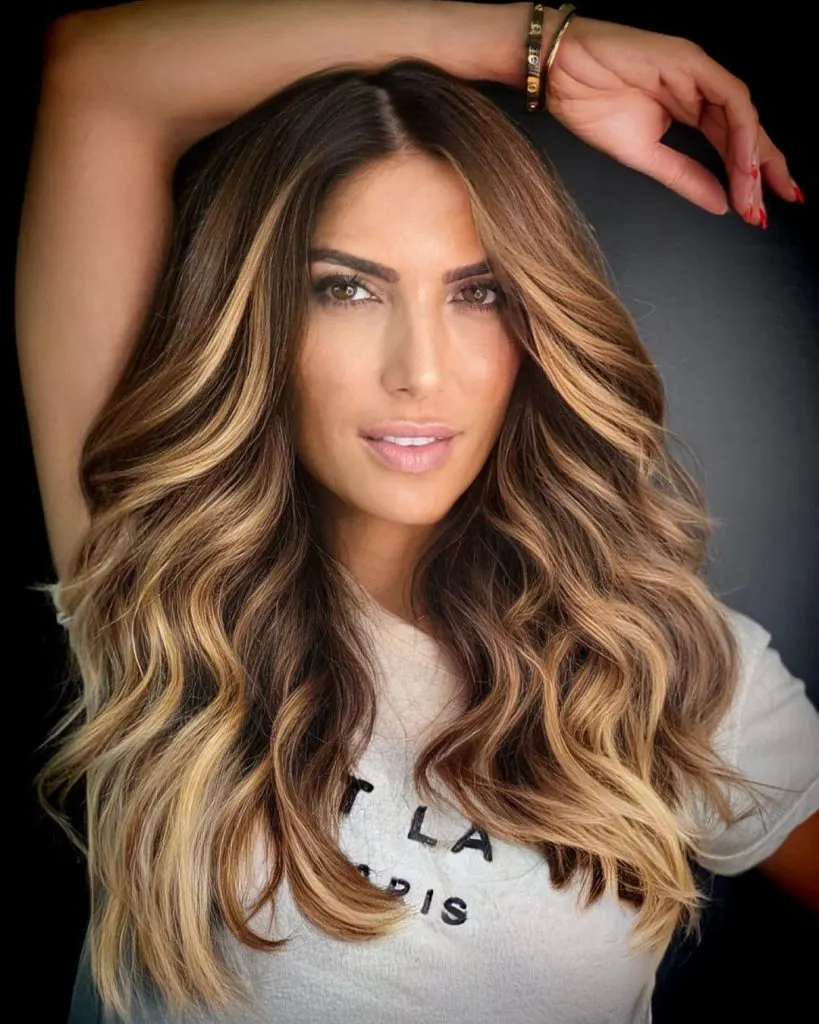 Ribbon-like highlights create contrast and call attention to both the blonde and the brown, but this look isn't just a statement, it's also super flattering.
32. Edgy Brown And Blonde Hair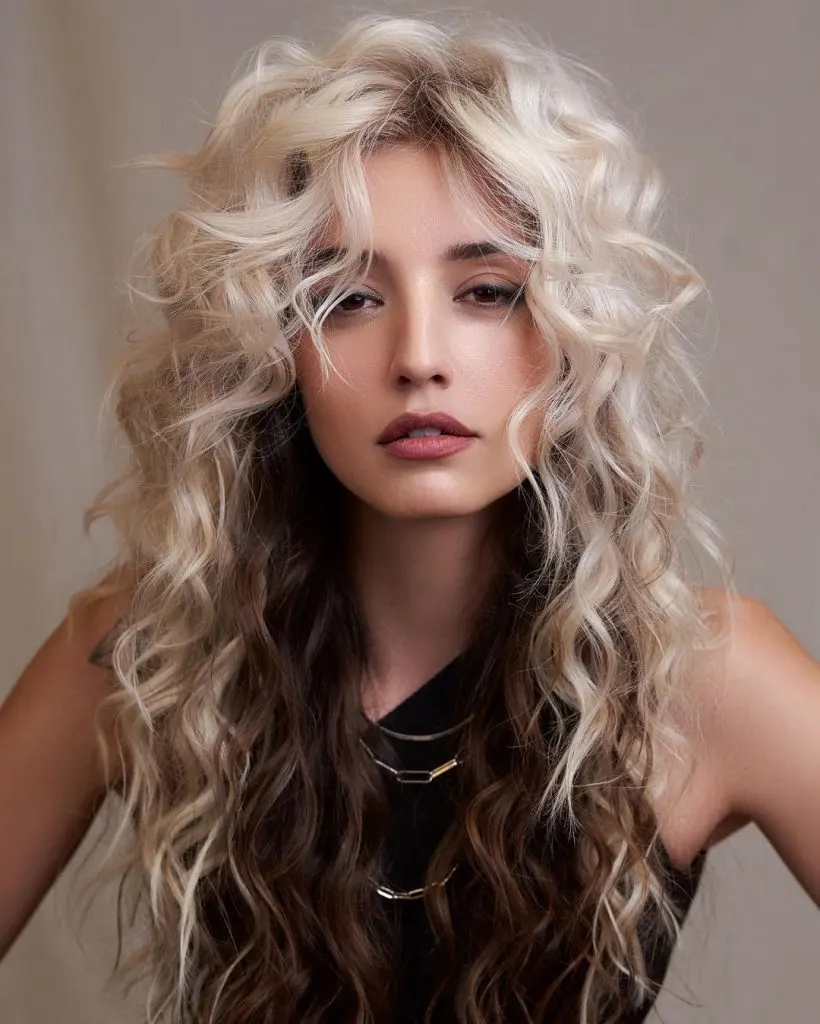 How fun is this look? If you're adventurous with your hair, there are no limits to what can be created.
33. Light Brown Hair With Face-Framing Blonde Highlights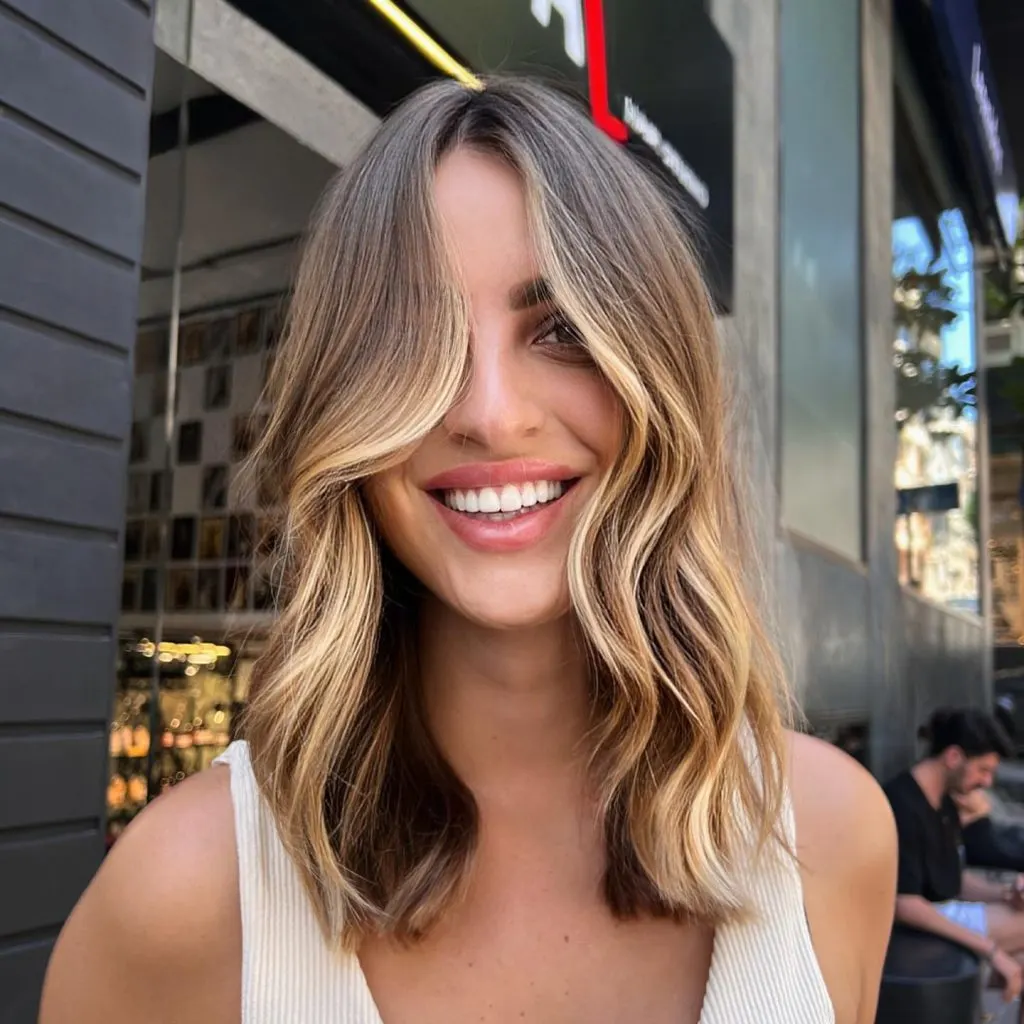 This look is super beachy, thanks the smooth transition from brown to the blonde in the front. Pretty and easy.
34. Platinum Balayage On Light Brown Hair
The main purpose of blonde highlights is to brighten the face, so keeping your natural color in the back will still achieve that goal.
35. Chunky Blonde Face-Framing Highlights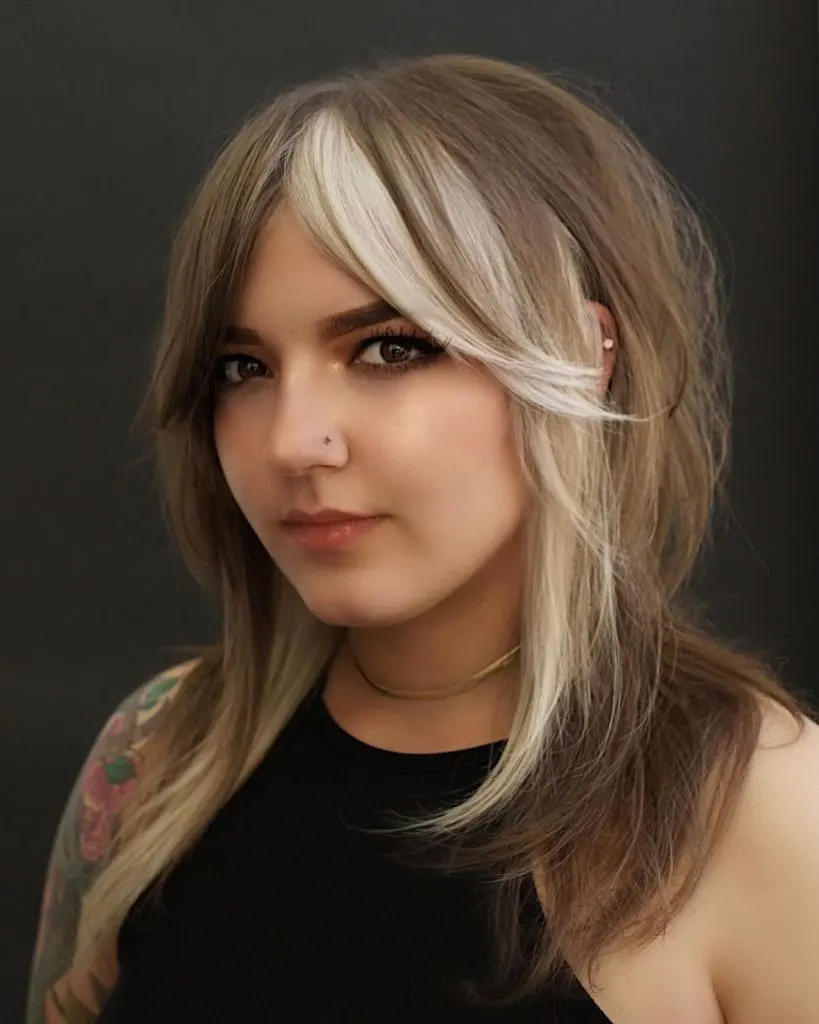 Chunky blonde strands near the face will give you that blonde glow, but won't make you a blonde, which can be too much work if your hair is naturally dark.
36. Brown Hair With Golden Ribbon Highlights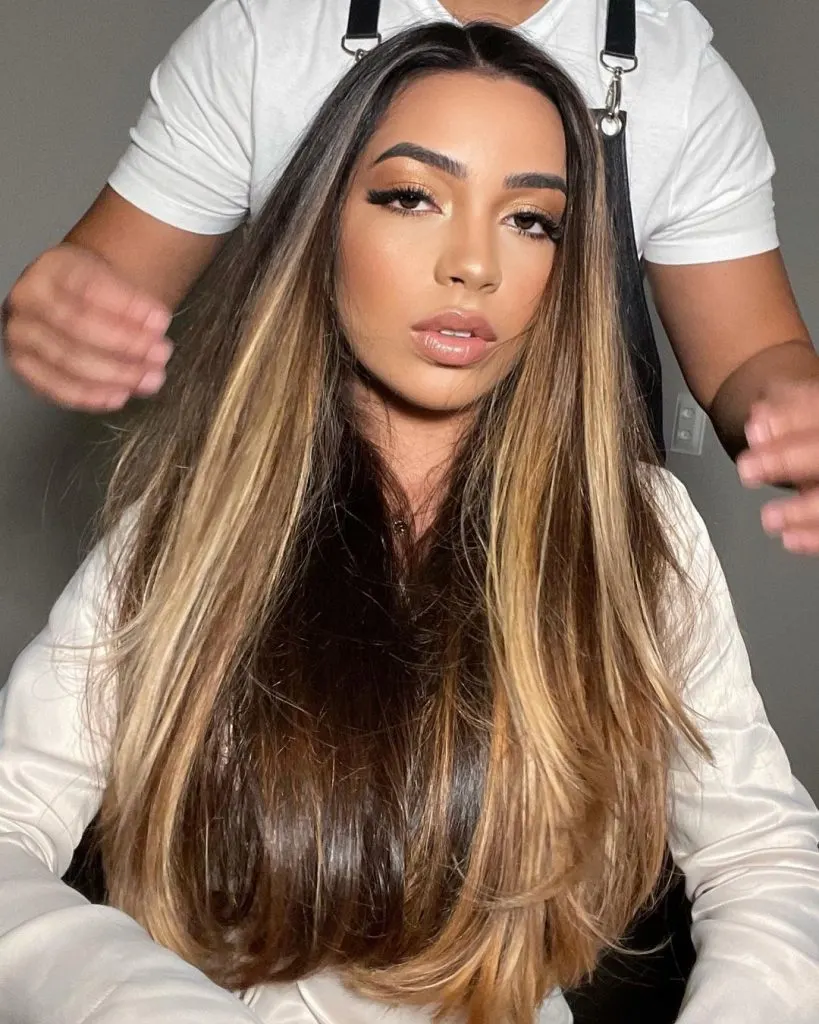 Straight brown hair with chunky blonde highlights is giving old school Beyonce, so it's clearly a top notch look.
37. Platinum Blonde Highlights On Light Brown Hair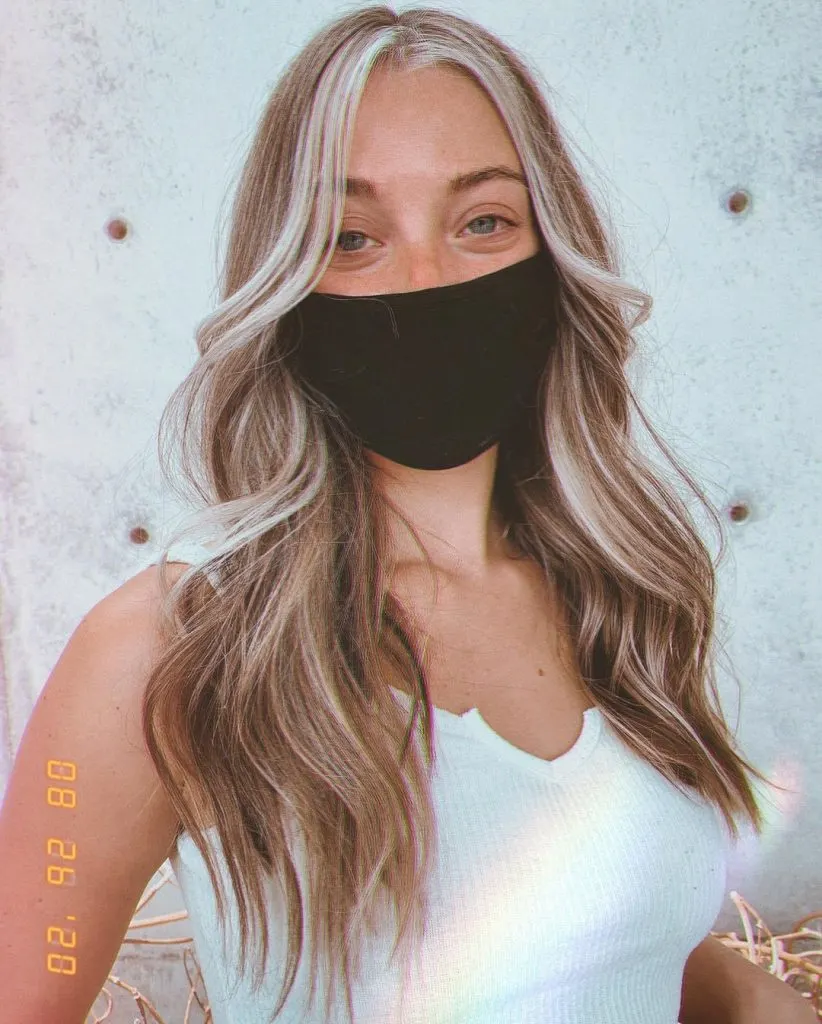 The lightest brown and the platinum face-framing pieces create a subtle and dreamy look despite the use of a technique that's usually much more dramatic.
38. Bronde Balayage With Brown Bangs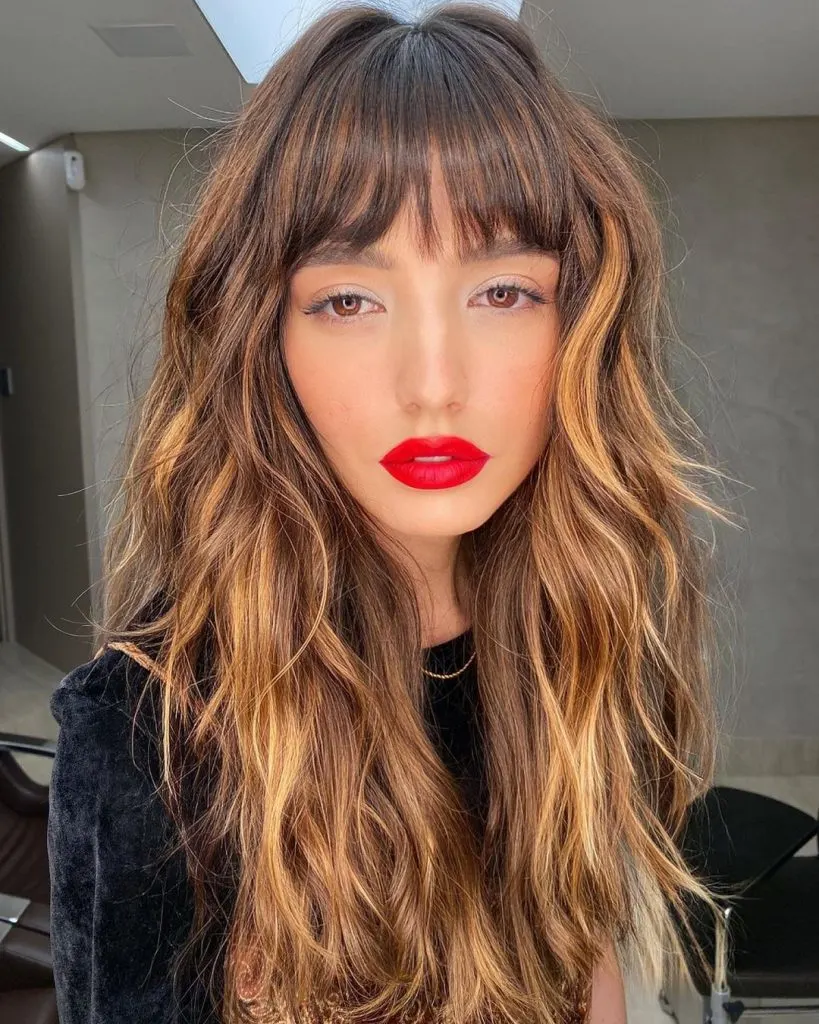 Brown + bronde = gorgeous. Leaving the bangs brown while highlighting the pieces on the side of the face is a great idea if your face is long and you want to make it look shorter.
39. Vanilla Money Pieces On Brown Hair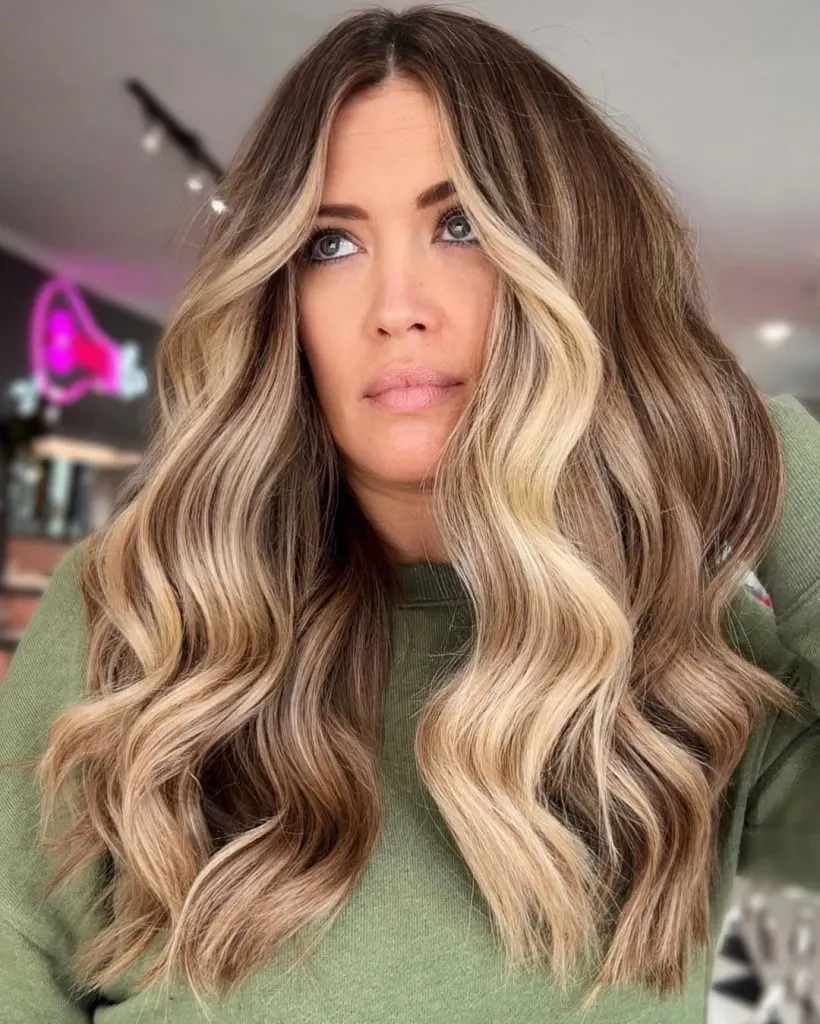 Going chunkier and lighter near the face and finer and closer to the natural color in the back creates maximum impact with minimum fuss.
40. Brown Lob With Blonde Highlights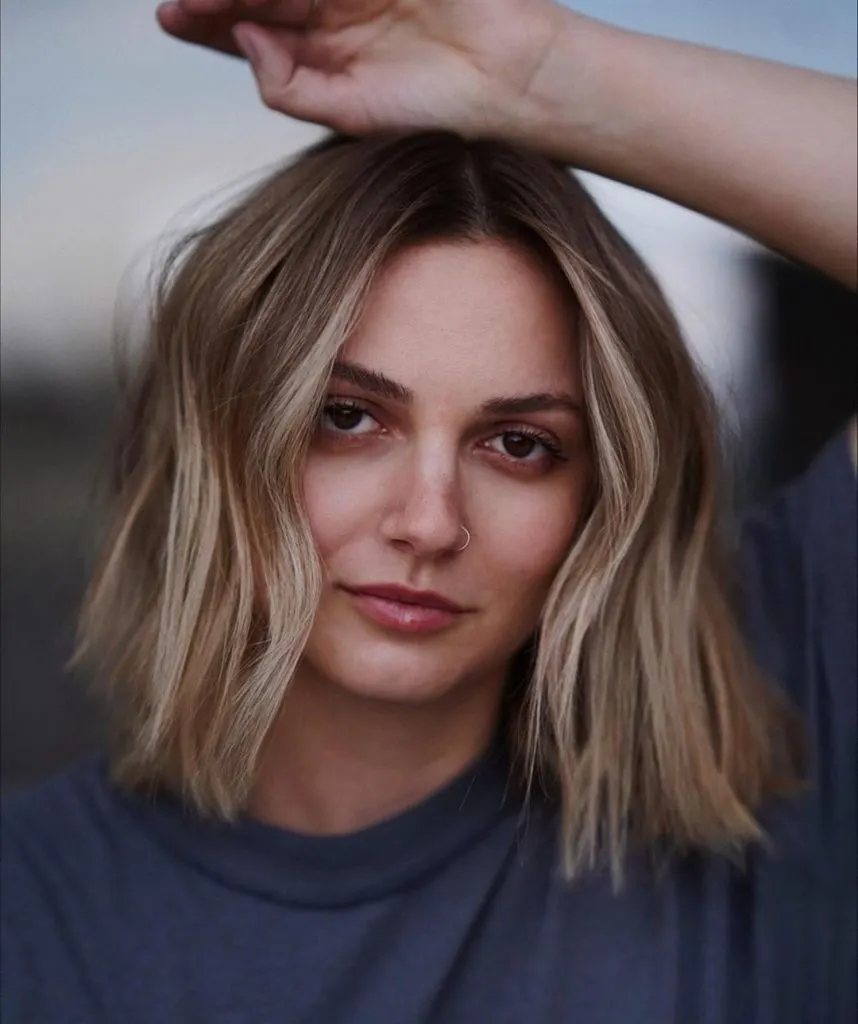 Balayage on shorter hair can look just as awesome as on longer hair, and the principle is the same—natural roots, bright face-framing pieces and lighter ends.
41. Dark Brown Hair With Blonde Horizontal Stripe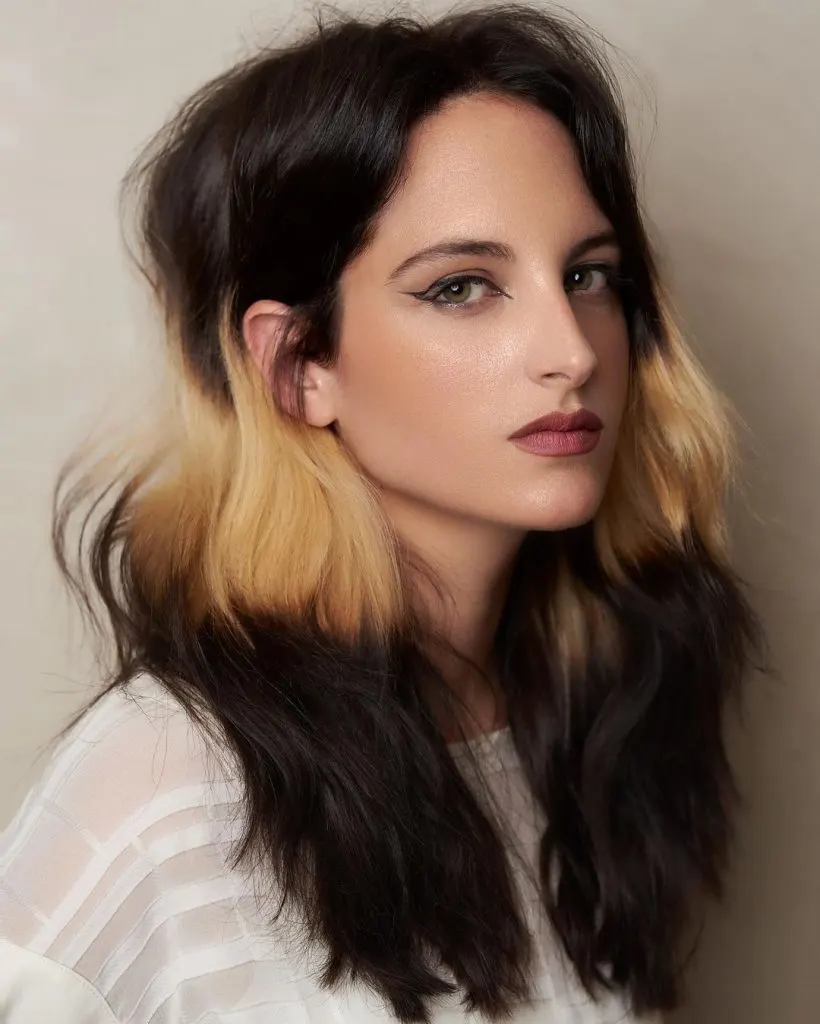 How is this for a twist? The unexpected thick stripe of blonde on dark brown hair is definitely a statement look.
42. Brown Hair With Ash Blonde Balayage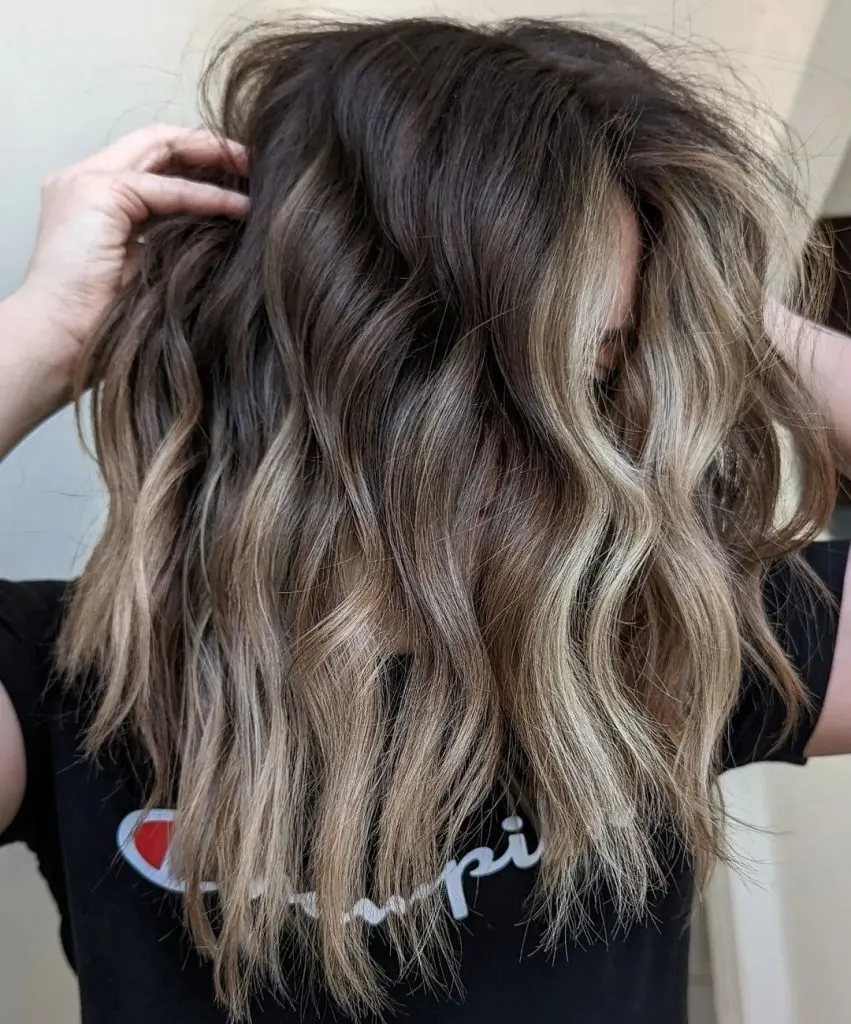 Are we ever going to get over this classic look? Probably not, because why get rid of something that just works?
43. Dark Brown Hair With Bright Blonde Front Pieces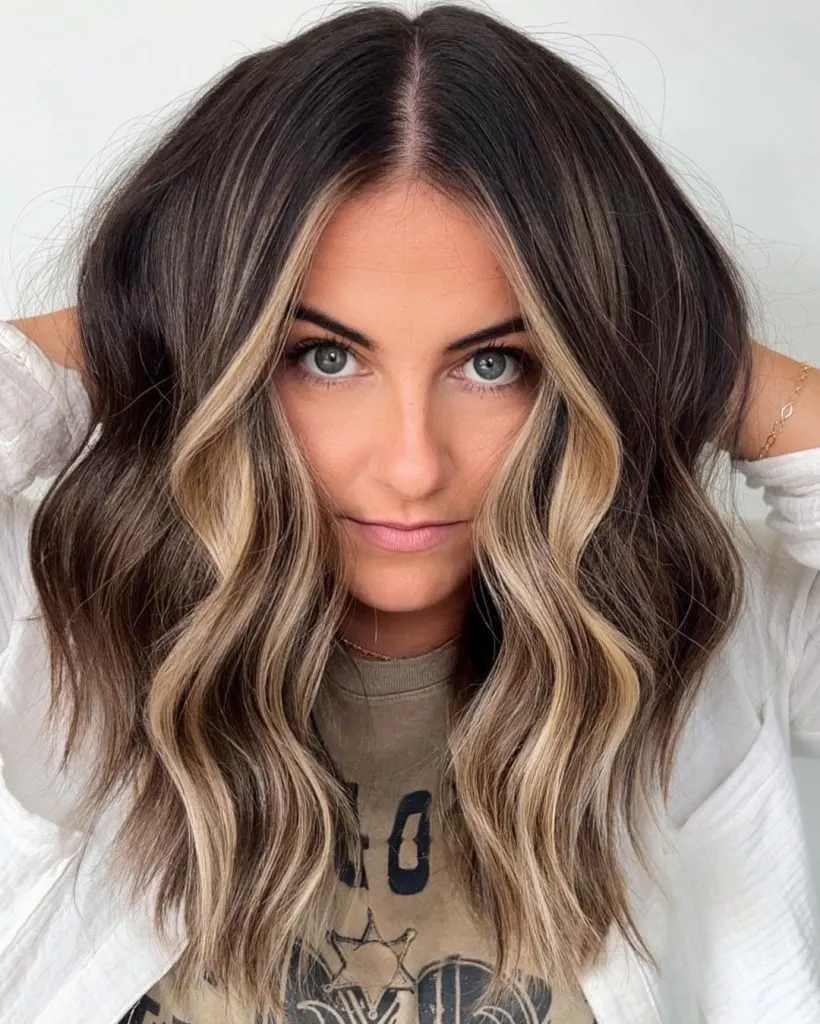 This combo has much more brown than blonde, and yet the impact of the blonde isn't any less significant. It's all about the placement!
44. Blonde On Brown Balayage Ombre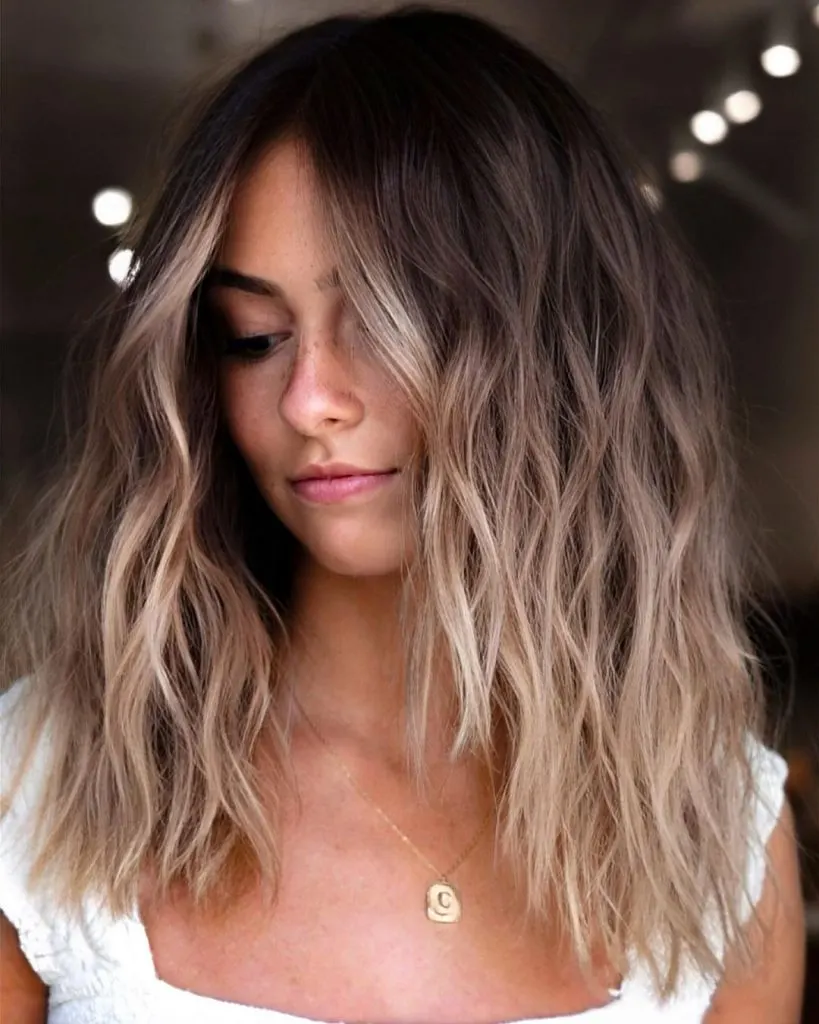 Easy going color and easygoing style—this color/styling combo is the definition of laid-back and carefree.
45. Blonde Pieces On Brown Hair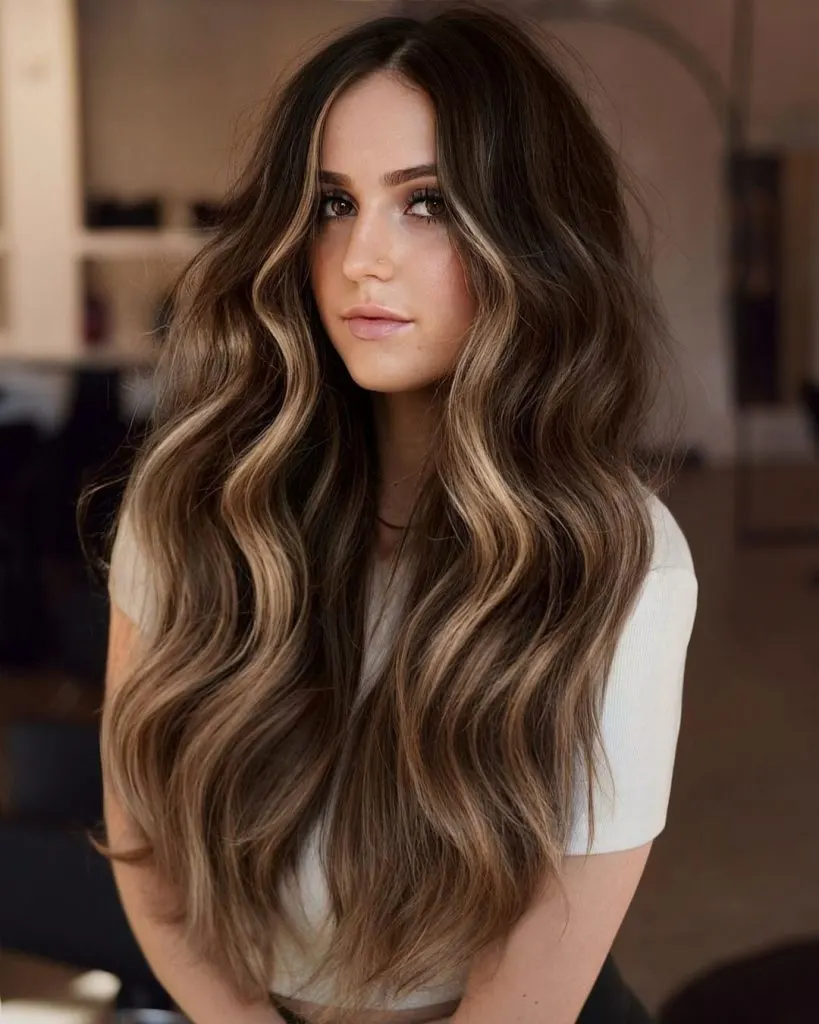 This would be a dark-to-light-brown ombre if it wasn't for the much brighter face-framing pieces, which take it to the next level.