Honey is a natural hair conditioner with antioxidant and antibacterial qualities. It hydrates and strengthens the hair and cleanses and nourishes the scalp.
Thanks to these amazing health benefits, honey is used in many hair and skin products, but it's even more effective (and much cheaper) to add your own DIY honey hair masks and treatments to your hair care routine.
Here are seven easy ways to step up your hair game with this magical ingredient.
How Does Honey Boost Hair Growth?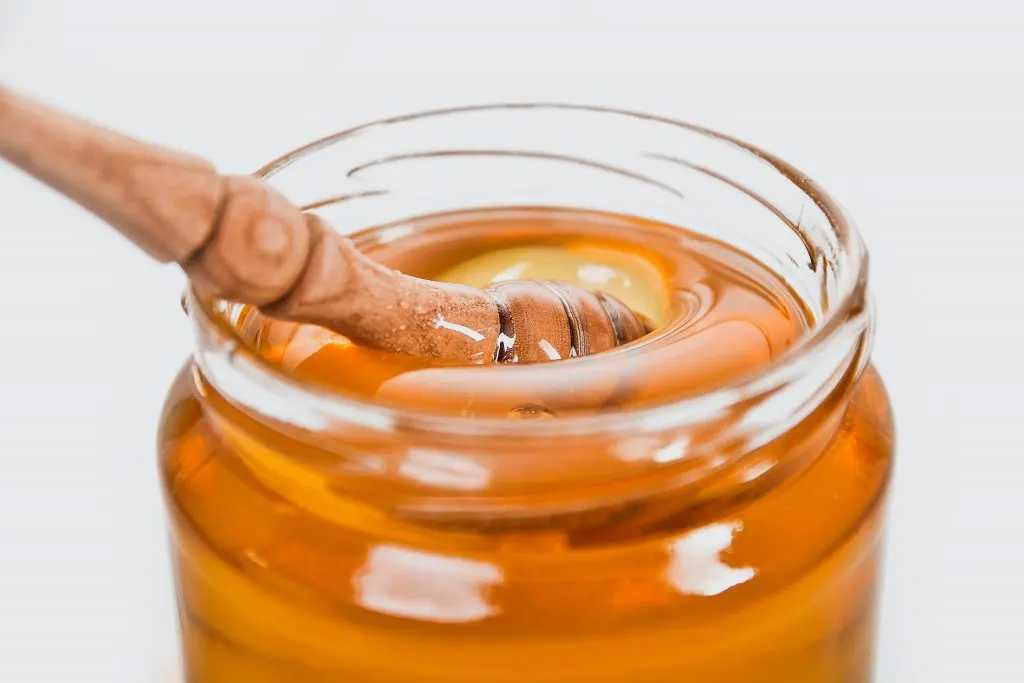 Keeping your hair and scalp healthy is key to improving hair growth. Honey provides a deep conditioning treatment to hair, making it stronger, hydrated and more resistant to damage.
Here's what honey does to your hair to make it grow faster and stronger.
1. It hydrates the hair and prevents damage
Dry hair is dull and brittle, so hydration is the first step towards healthy hair that grows strong. Honey is a powerful moisturizing treatment: it's both a humectant (it pulls moisture to the hair) and an emollient (it seals in the moisture). This helps restore and retain the hair's moisture and prevents hair breakage, so the hair is healthier, shinier and grows faster.
2. It strengthens the follicle and reduces hair loss
Honey contains proteins, antioxidants and nutrients that makes the hair follicle stronger and more resistant. This reduces hair damage and hair loss, helping your hair grow longer. Although it hasn't been proven, it's also believed that honey could help reactivate dormant hair follicles and regrow hair that had stopped growing.
3. It improves scalp health and prevents dandruff
Healthy scalp stimulates hair growth and promotes stronger hair. Honey moisturizes the hair, but also the scalp. Additionally, its antibacterial and anti-inflammatory properties help keep the scalp healthy and nourished. This prevents dandruff, itchy scalp and other scalp issues.
4. It nourishes and protects the hair
Rich in vitamins and minerals, honey has a beneficial effect on the overall health and appearance of hair. The hair is softer, shinier and in a better condition. Healthier hair isn't only less prone to breakage, it's also more resilient to the environmental factors, such as pollution and sun damage.
How To Use Honey To Get Longer And Stronger Hair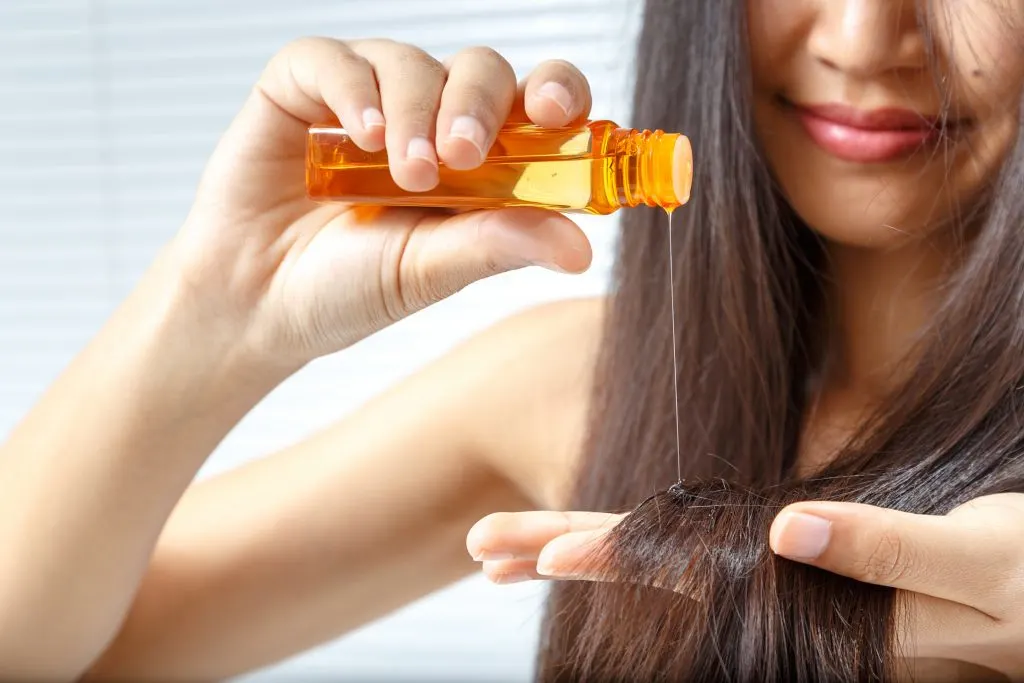 Honey is already present in many hair products which you can use on their own or support with DIY hair treatments. To get maximum benefits, use honey weekly to nourish and nurture your hair.
Because of its consistency, honey can bind other ingredients together to create intense treatments for your hair, so it really shines when used as a basis for hair masks.
Depending on what your hair needs (or what you have at hand), here are some combinations to choose from.
1. Cleansing scalp massage
One of the most efficient ways to reap the full benefits of honey is to massage it into the scalp.
Correct application is crucial—you need to massage the honey into the scalp and not only smear it on the hair—so you can dilute it to make it less sticky.
Start by placing a couple of tablespoons of honey into a bowl and adding just enough water to make it manageable. Gently massage into your scalp using circular motions, working your way across the entire scalp, then apply the remaining honey into the ends. The whole process should last around 15 minutes. Shampoo and condition as usual.
2. Deep conditioner
For instantly softer and shinier hair with no frizz, apply a honey deep conditioning treatment once a week.
Combine a tablespoon of honey and a tablespoon of the carrier oil you prefer (olive oil, melted coconut oil, jojoba oil, etc.) in a small dish and heat up in the microwave for a few seconds. Apply to damp hair, cover with a shower cap and let sit for 15-20 minutes. Rinse out, then shampoo and condition as usual.
3. Extra-nourishing honey and banana mask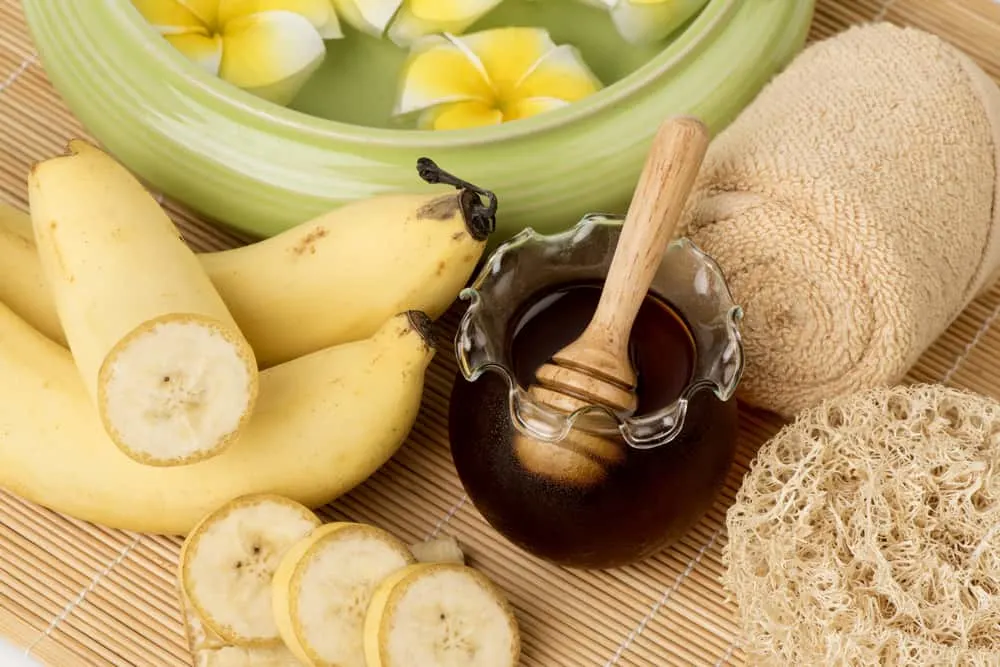 If you need even more nutrients, banana and honey are the perfect pairing. Bananas are rich in potassium, vitamins and amino acids which nourish and moisturize the hair, complementing the beneficial properties of honey.
Ingredients:
1 tbsp honey
1 ripe banana
Mash the banana and add the honey, making a paste. Apply all over the scalp and the hair. This mask drips, so make sure you keep it on your head by using saran wrap or wearing a shower cap. Wrap a towel over it and let sit for 20 minutes. Rinse off then cleanse as usual.
4. Revitalizing honey and yogurt mask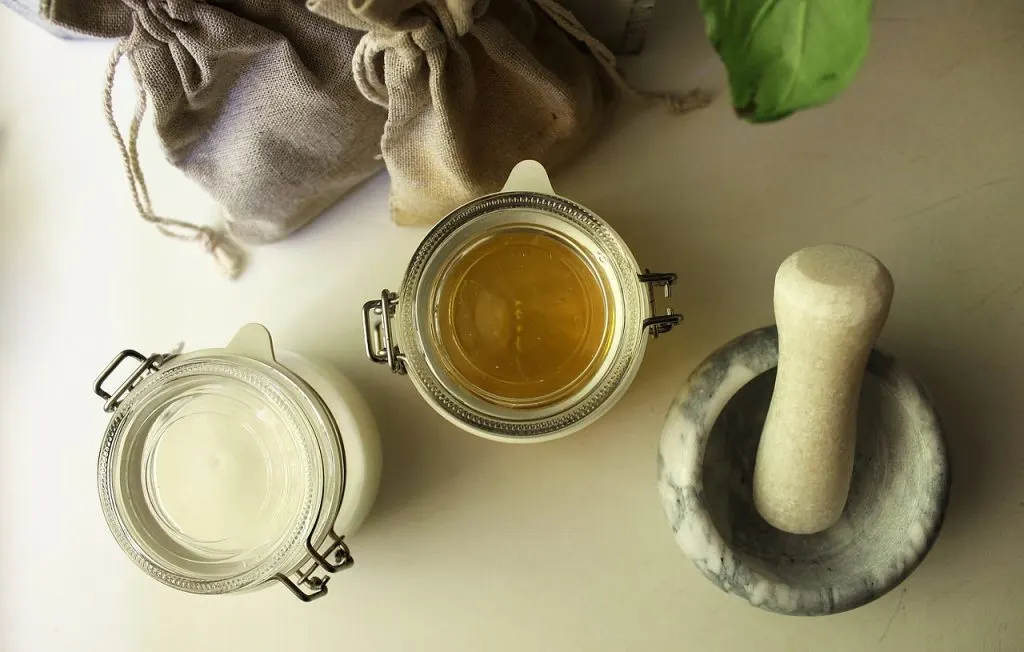 Nourish the scalp and make your hair grow faster with this fantastic combination of ingredients. Yogurt contains proteins and vitamins B5 and D, which promote healthy hair growth. Lactic acid will help cleanse the scalp, help combat dandruff and make your hair shinier.
Ingredients:
1 tbsp honey
½ cup yogurt
Mix the ingredients and apply all over the scalp and the hair. Let it work for 20 minutes, rinse off and follow with your favorite shampoo/conditioner combo.
5. Strengthening honey and egg mask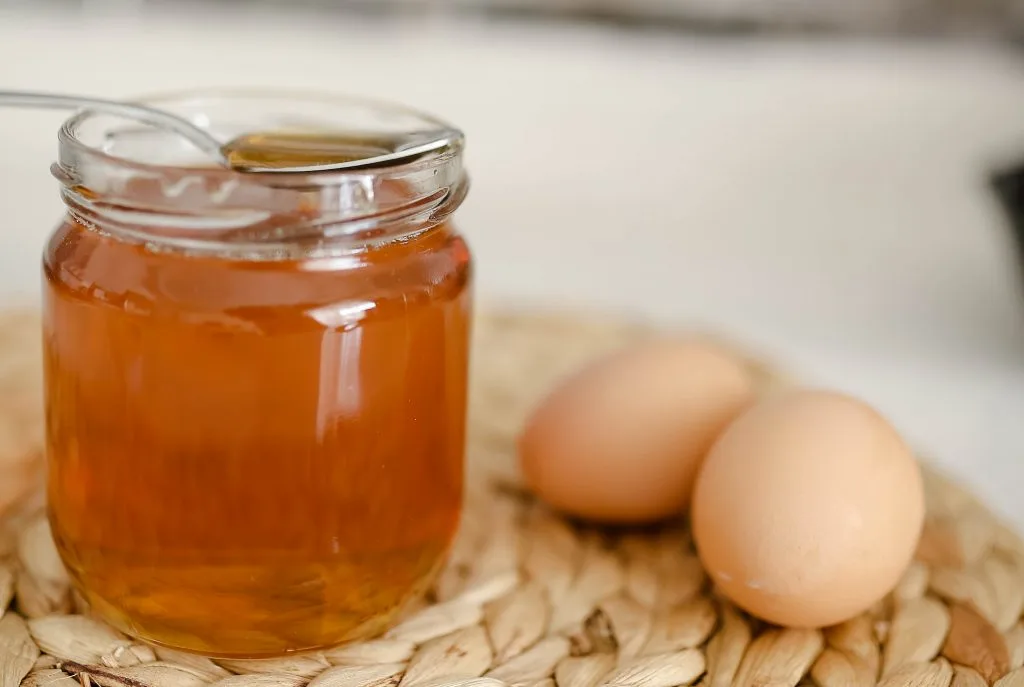 Eggs are rich in protein and vitamins A, D, and E, which makes them the ideal pairing to honey if you want stronger hair less prone to damage. Additionally, the fat in eggs makes the hair softer and touchable.
Ingredients:
Beat the egg in a bowl and add the honey. Mix well. Apply to the hair, cover with a shower cap and leave on for 20 minutes. Rinse off with lukewarm water and cleanse as usual.
6. Ultra-hydrating honey and avocado mask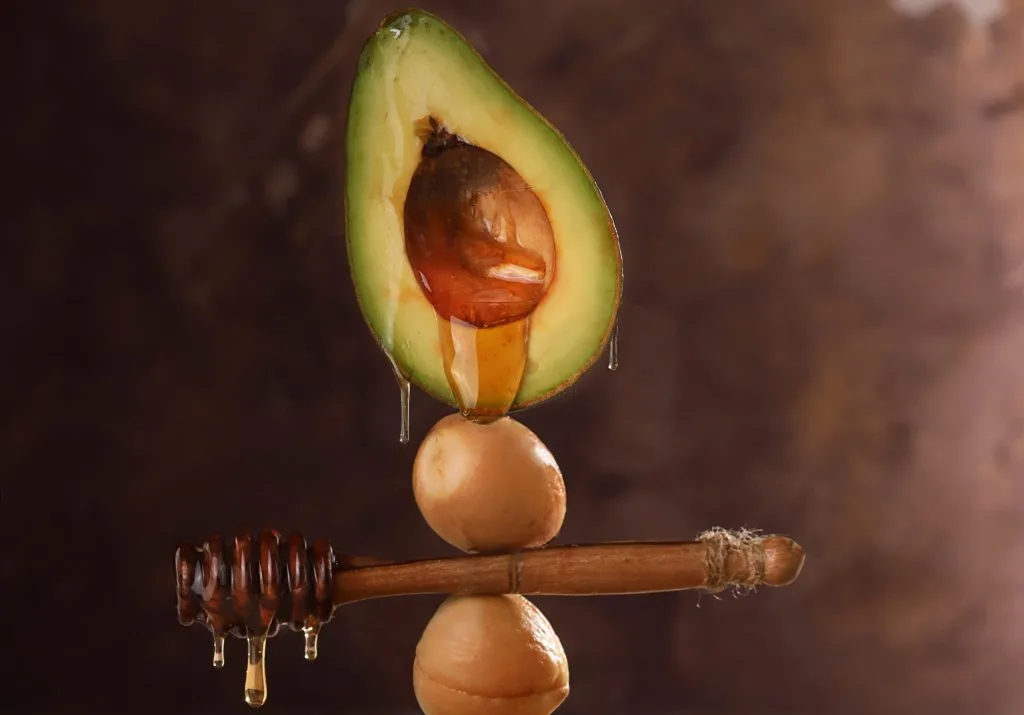 If your hair is dry, prone to frizz or curly, you need all the moisture you can get. Rich in natural oils and fatty acids, avocado collaborates with honey to help you lock in the hydration, nourish the scalp and make your hair super shiny.
Ingredients:
1 tbsp honey
1 ripe avocado
Mash the avocado, add the honey and mix well. Apply on the scalp and distribute throughout the hair. Cover with a shower cap and let sit for 20 minutes. Rinse off then shampoo and condition as usual.
7. Soothing honey, yogurt and aloe mask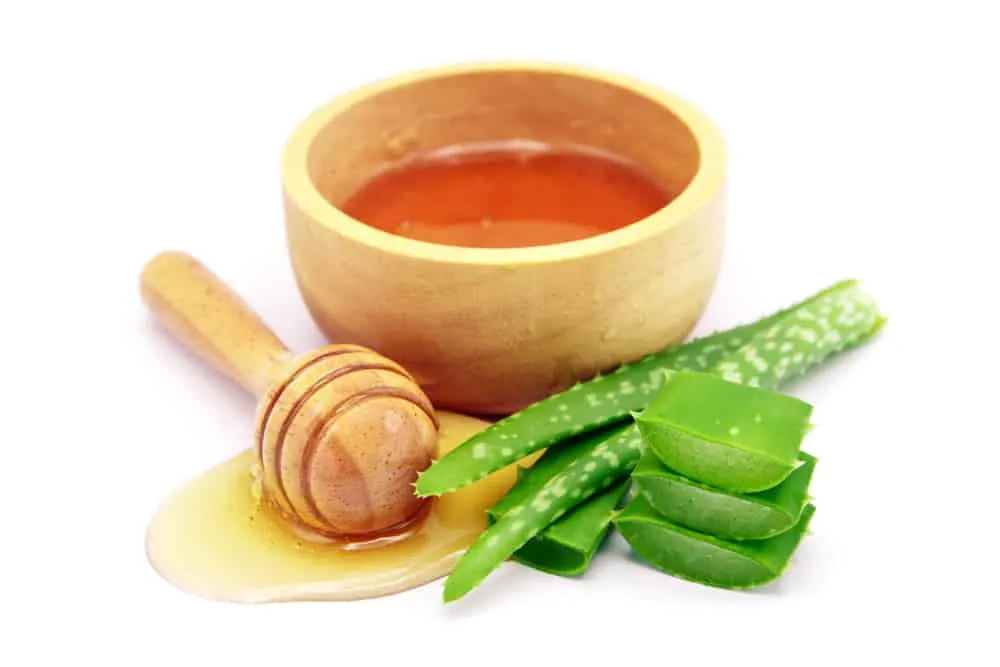 Just like honey, aloe vera has antibacterial and anti-inflammatory properties that can soothe the scalp and help with dandruff. It's also moisturizing and nourishing, so this mask is a great choice if your hair needs healing.
Ingredients:
1 tbsp honey
2 tbsp aloe vera gel
2 tbsp yogurt
Mix all the ingredients until smooth, then massage into the scalp. Apply the remaining amount all over the hair. Leave it on for 20 minutes and rinse, followed by your usual hair routine.