Unruly flyaways and baby hairs can be annoying when you're going for a sleek and polished look. If you've dealt with these tiny nuisances, you know they have a mind of their own. Shorter and thinner than the rest of your hair, they're difficult to style—but not impossible.
Read on to learn how to tame frizzy baby hairs once and for all.
What Are Baby Hairs?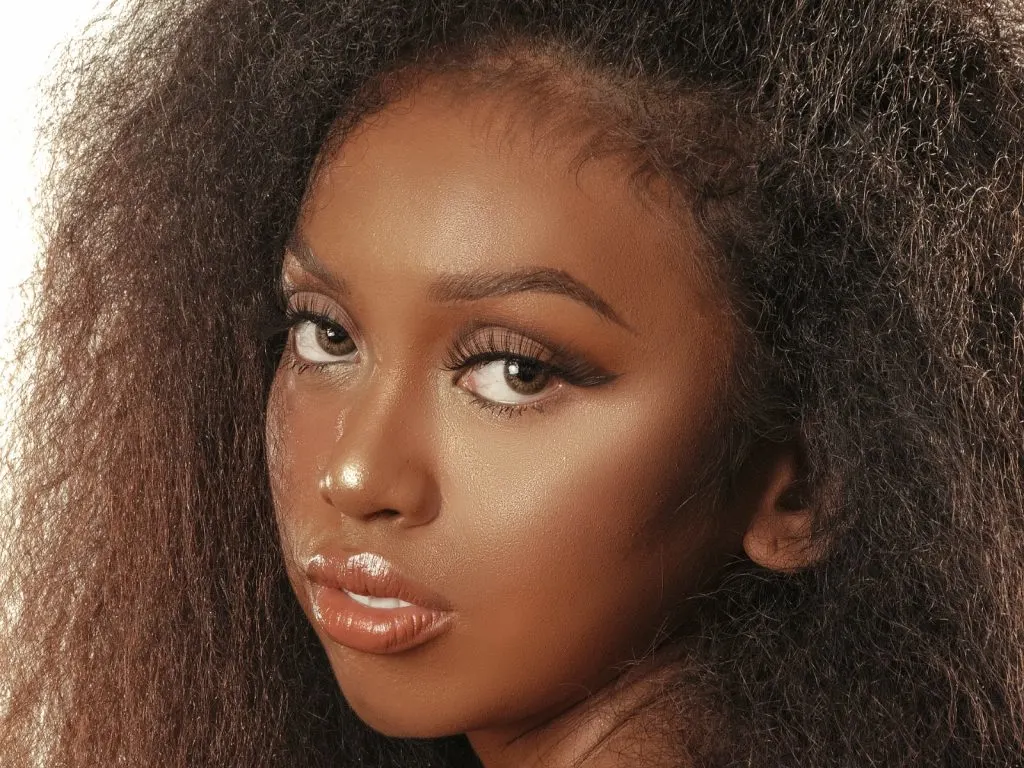 Baby hairs are the fine, short hairs at your hairline and flyaways are the short hairs sticking out on top of your head. Due to their short length, they're frizzy and tough to control, but all these fine hairs need is a little love and care to behave.
If you're worried that they're caused by breakage, there's usually no need to worry—most of the time, they're actually signs of new hair growth.
In some cases, however, they can be caused by damage and need a more gentle hand. Read on to learn how to tell them apart.
Baby Hairs And Flyaways—Or Breakage?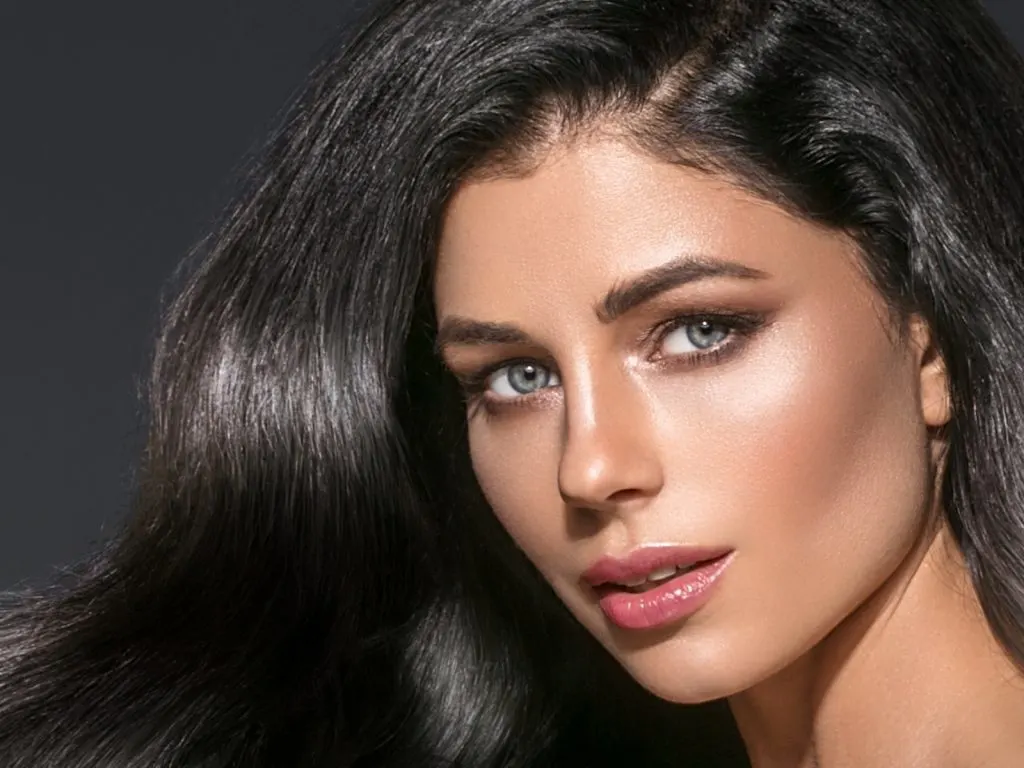 The easiest way to tell new growth and breakage apart is to simply look at what those tiny hairs look like. New growth shows up everywhere and not in only one area, while breakage can happen in a single section.
Baby hairs at the hairline and at the nape are new growth when they grow evenly and have the same thickness throughout the length, even though they're finer. When they're not new hair but breakage—from wearing a very tight ponytail too often or over-processing—baby hairs look frayed, uneven and might have split ends.
Flyaways caused by new growth are usually present all over the head and are all the same length. If they're only in one spot and have irregular ends and a rougher texture than the rest of the hair, they've probably been caused by damage from heat styling, chemical treatments and similar.
Flyaways and baby hairs caused by new growth are easier to tame than damaged hair.
How To Tame Frizzy Baby Hairs? 5 Quick And Easy Hacks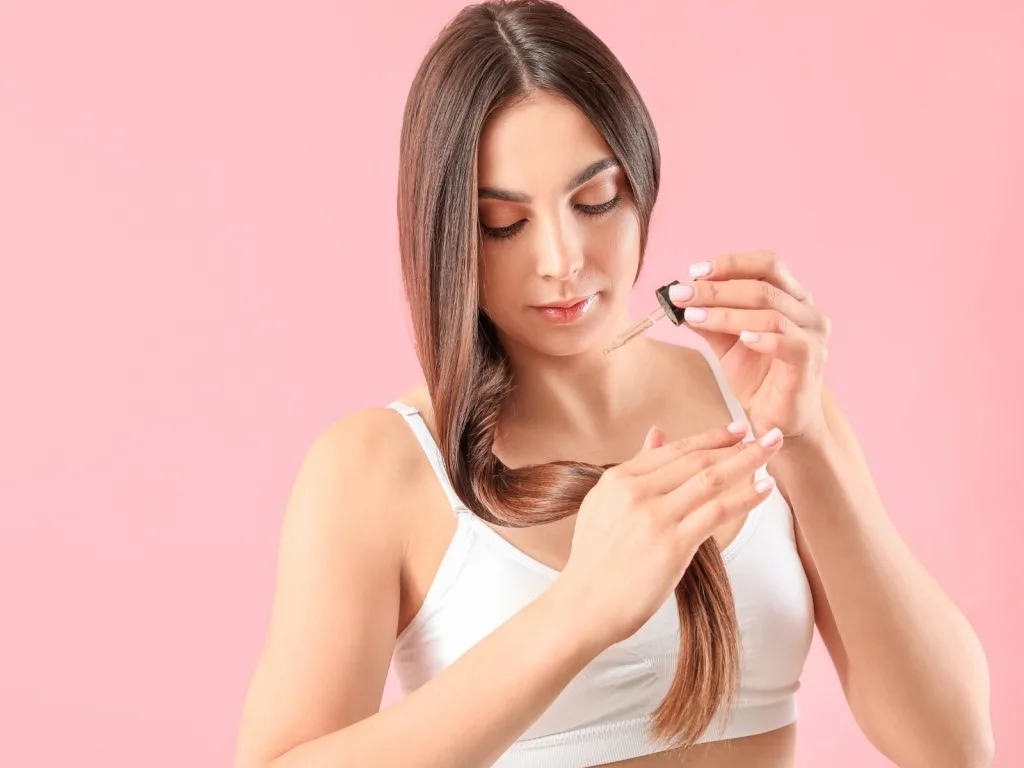 What to do when your hair is perfectly styled, but those pesky flyaways remain? These five easy hacks will let you leave the house with smooth hair in minutes.
1. Hairspray + powder brush
Take a powder brush, like a kabuki brush, spray some hairspray on it and use it to smooth down the flyaways. The best part? You can bring the brush along and refresh your style as needed.
2. Hair wax stick
Hair wax in stick form is a genius solution for flyaways. Simply run it over the baby hairs at your hairline to smooth them back and over the flyaways using a light hand. And you don't have to invest in an expensive product—any wax stick will do.
3. Lotion
This unusual trick is super easy—and it works! When you're putting lotion on your body or face, simply run your hands through your hair with whatever product is left over on your palms.
4. Eyebrow gel
Using clear mascara or eyebrow gel, easily slick back your baby hairs in a pinch.
5. Hair oil
Rub a drop or two of commercial hair oil or a natural oil that doesn't leave a greasy residue like argan oil or almond oil between the palms of your hands and distribute over your flyaways to smooth them down.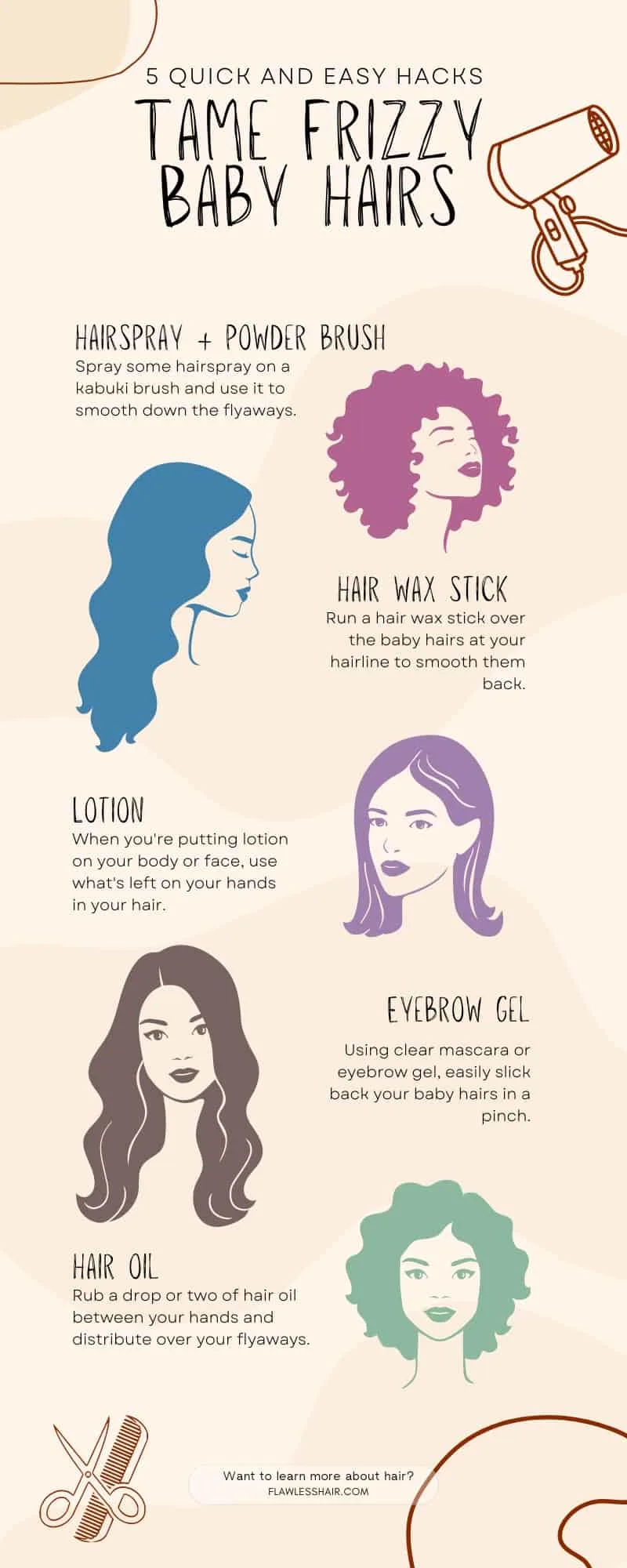 How to Prevent Flyaways?
Now that you know how to stop frizzy flyaways in their tracks, let's see how to deal with them long-term.
1. Manage frizz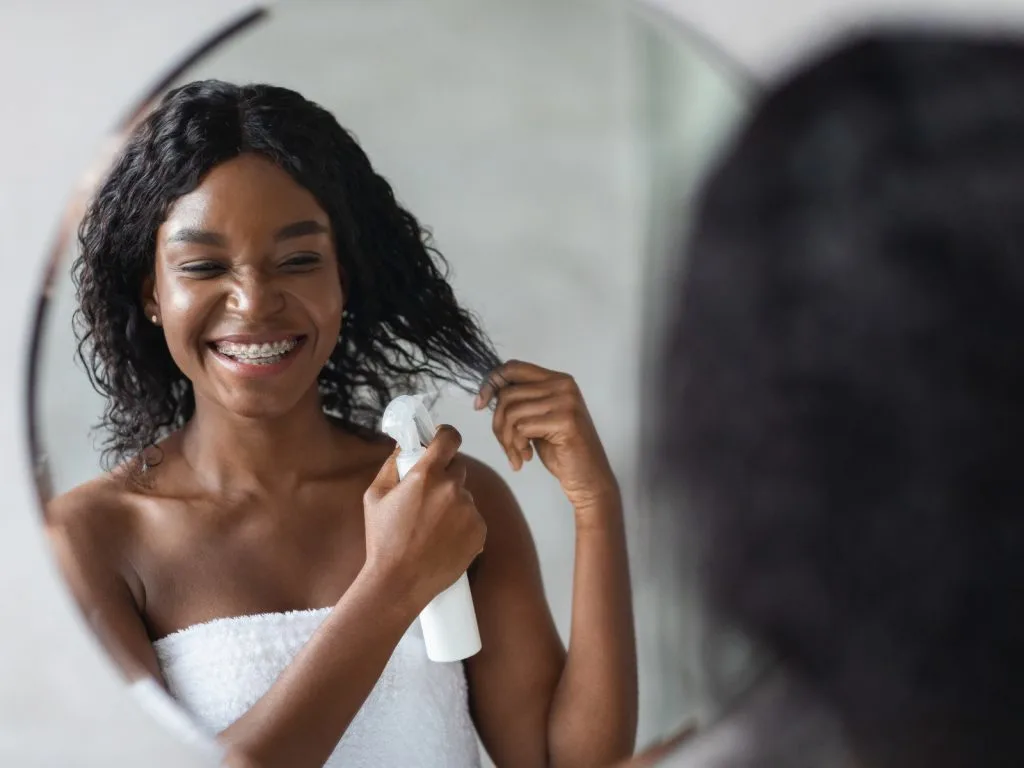 When dealing with either new hair or damaged hair, it's critical that you be gentle. Both are delicate and vulnerable, and care should be your first step. And whatever you do, don't cut them!
Managing flyaways overlaps a lot with managing frizz—they get worse with humidity and heat. Check out our detailed frizzy hair guide to master the habits that will keep your hair smooth and silky.
2. Use the right products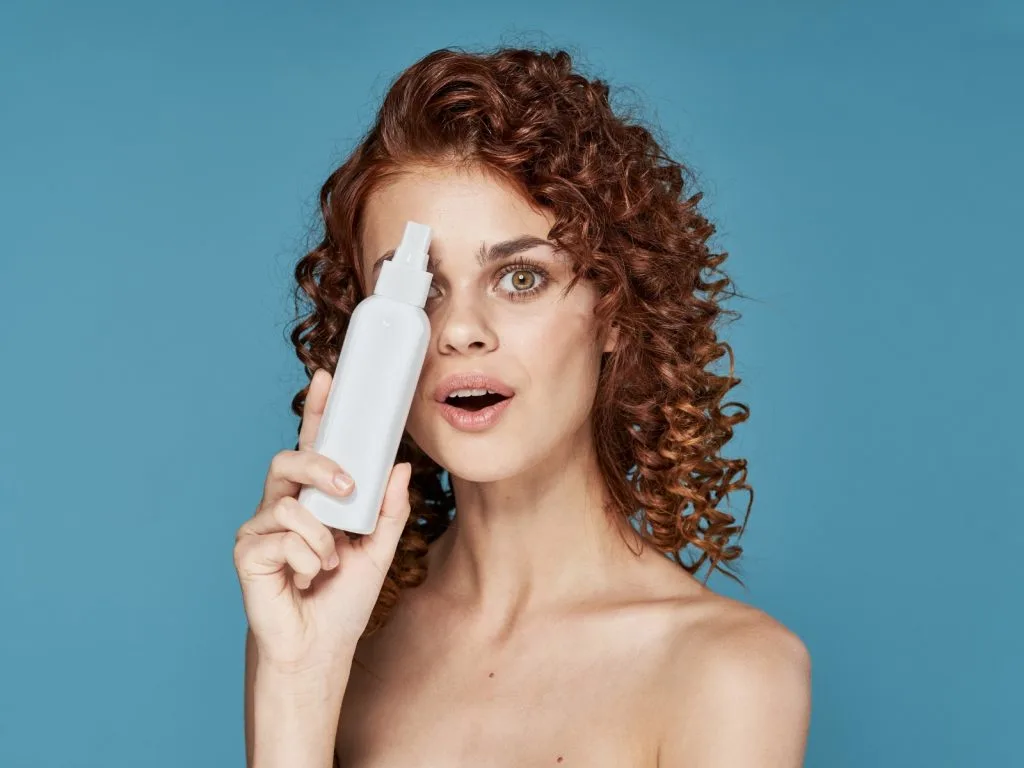 Moisturizing your hair is key to preventing frizz and flyaways. Using the right products is essential—they should be hydrating and not harsh.
Managing flyaways starts in the shower: cleanse with a mild shampoo that contains no sulfates, then condition. If your hair is curly, follow up with a leave-in conditioner. Next, apply hair cream and, if you're going to use hot tools, a heat protectant.
Deep condition your hair once a week to nourish and strengthen your hair: apply a hot oil treatment before cleansing or a hair mask after.
Styling products are a must if you're frizz and flyaways prone—paste, wax and spray are all useful when your goal is smooth hair.
3. Learn the right blow-drying technique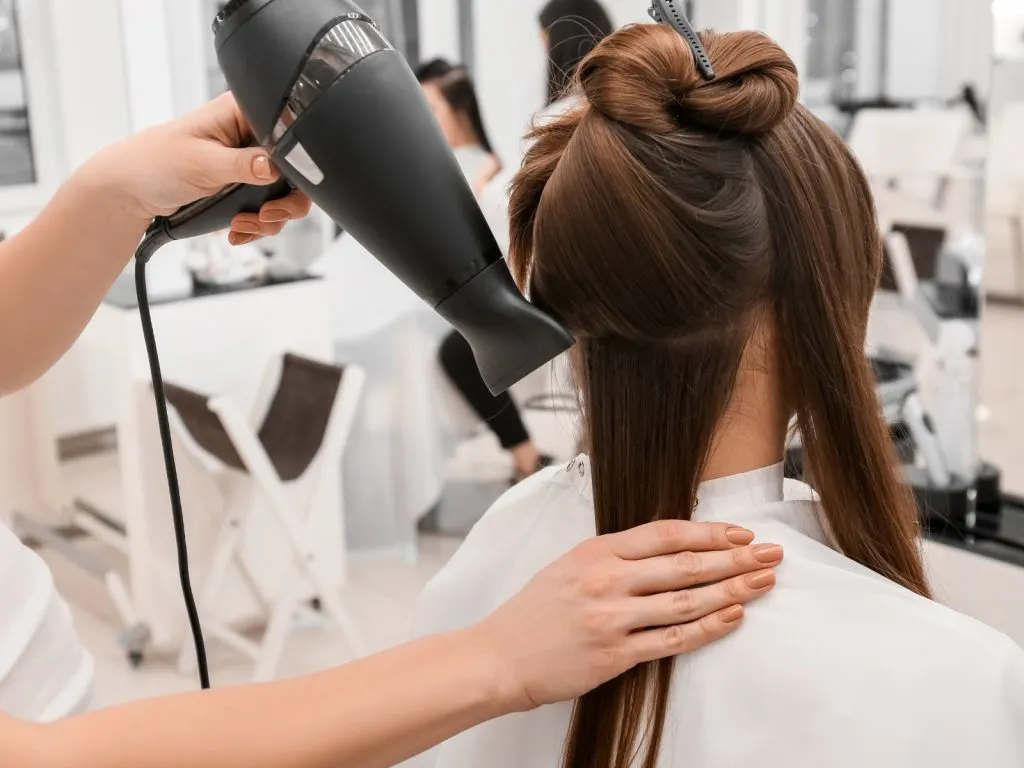 Is your hair smooth and silky when you leave the salon after a blowout and frizzy when you style it yourself? If you want a professional result at home, follow these tips.
A heat protectant doesn't only protect your hair from damage, but also seals the cuticles and smooths down the strands.
If your flyways are stubborn, you can apply a separate hair-smoothing product next.
You'll need a powerful hair dryer with adjustable settings.
Always use the concentrator attachment to direct airflow in the direction the hair grows.
Flyaways and frizz often happen if you dry your hair upside-down or move it around haphazardly. Instead, section the hair and aim the air downward.
Use a brush made of natural fibers and work a strand until there is no tension—only then it's completely dry and won't frizz.
Finish up with a styling pomade or hair oil.
Key Takeaways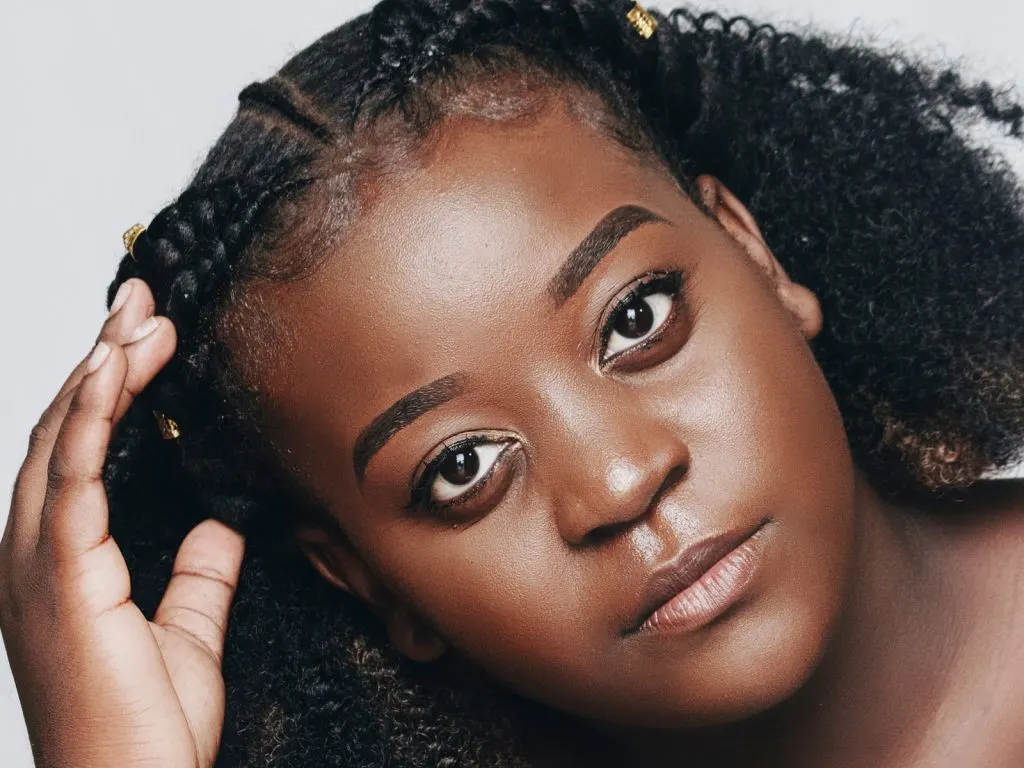 Baby hairs and flyaways are usually new hair growth, and rarely breakage.
Use long-term hair care methods to prevent flyaways: hydration, gentle styling and the right products.
Use quick solutions to smooth baby hairs in a pinch: hair wax, clear mascara, lotion, etc.