If you're over the inescapable ash blonde balayage, this post is for you.
Just recently, cool blondes weren't simply trendy, they were pretty much the only blonde shades people were asking for. Now it's time to warm up and get the gold.
Warm blonde hair will give you that old-school diva glow, and you won't be looking back. Here are 30 gorgeous shades that bring the heat.
1. Warm Platinum Blonde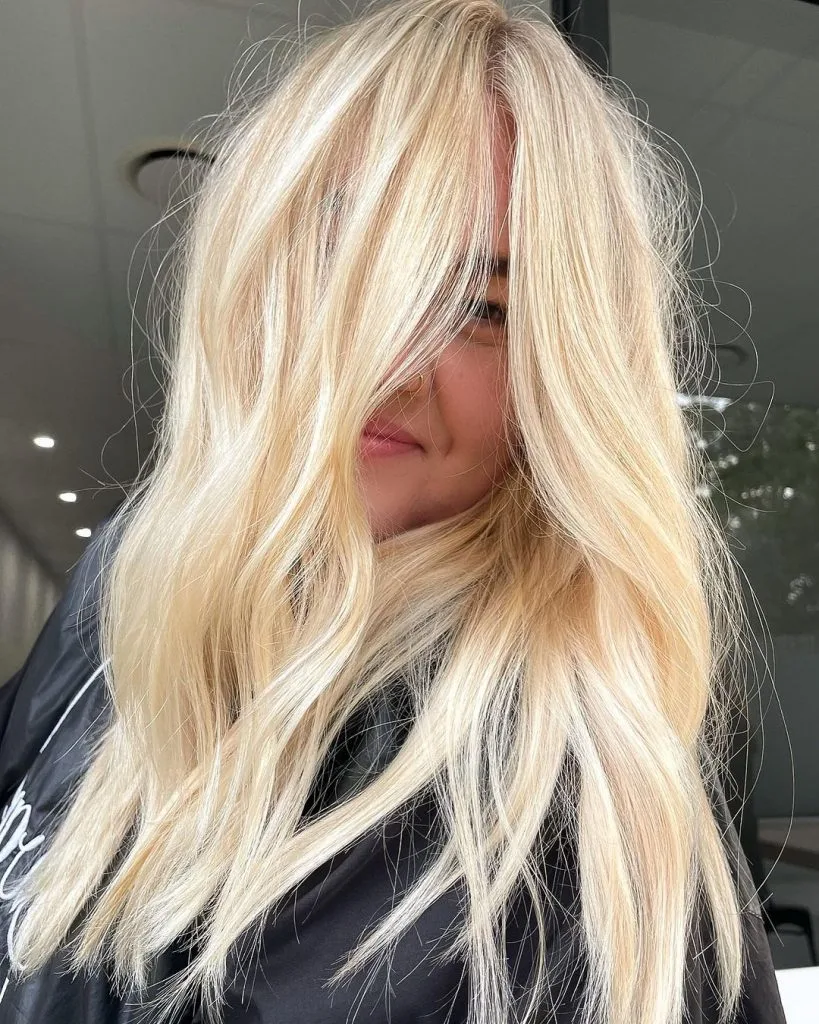 If you want your hair to be a very light warm blonde, don't be afraid of yellow undertones. As you can see, they're very subtle—platinum doesn't have to be ice blonde; instead of frost, think of sunlight.
2. Butter Blonde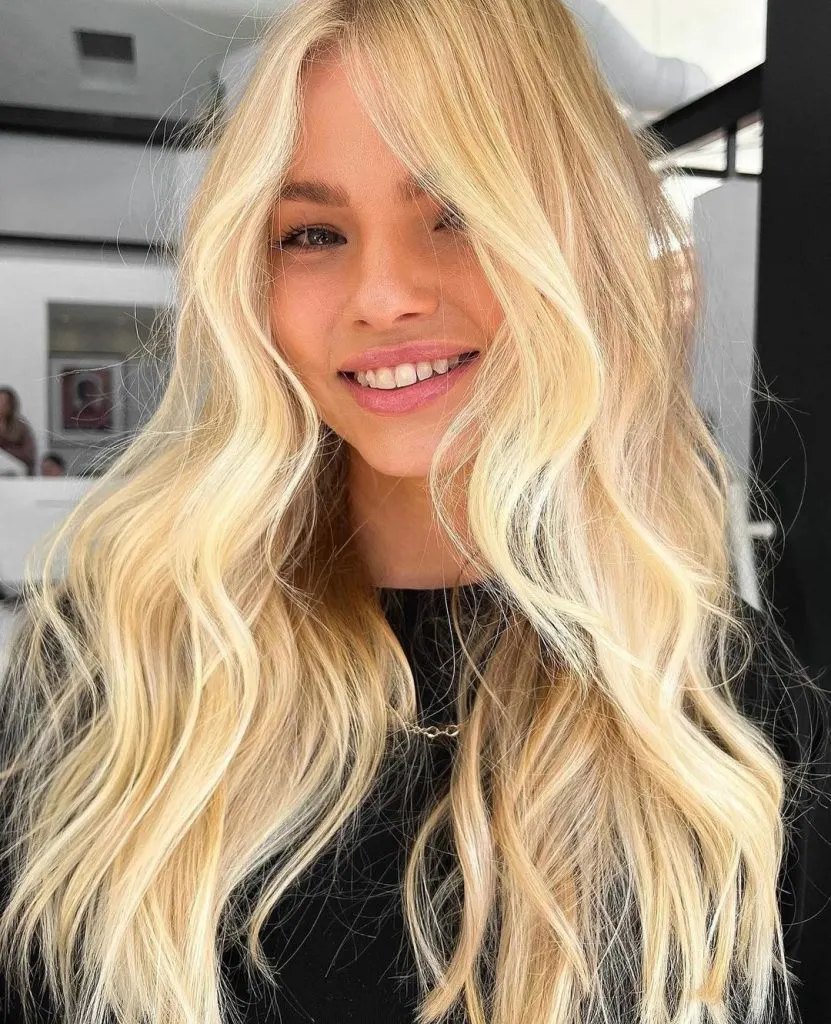 Warm skin tones can pull off most warm blonde shades. If your skin has hints of gold, honey, or amber, the light blonde color you opt for should be butter instead of ash.
3. Creamy Blonde Hair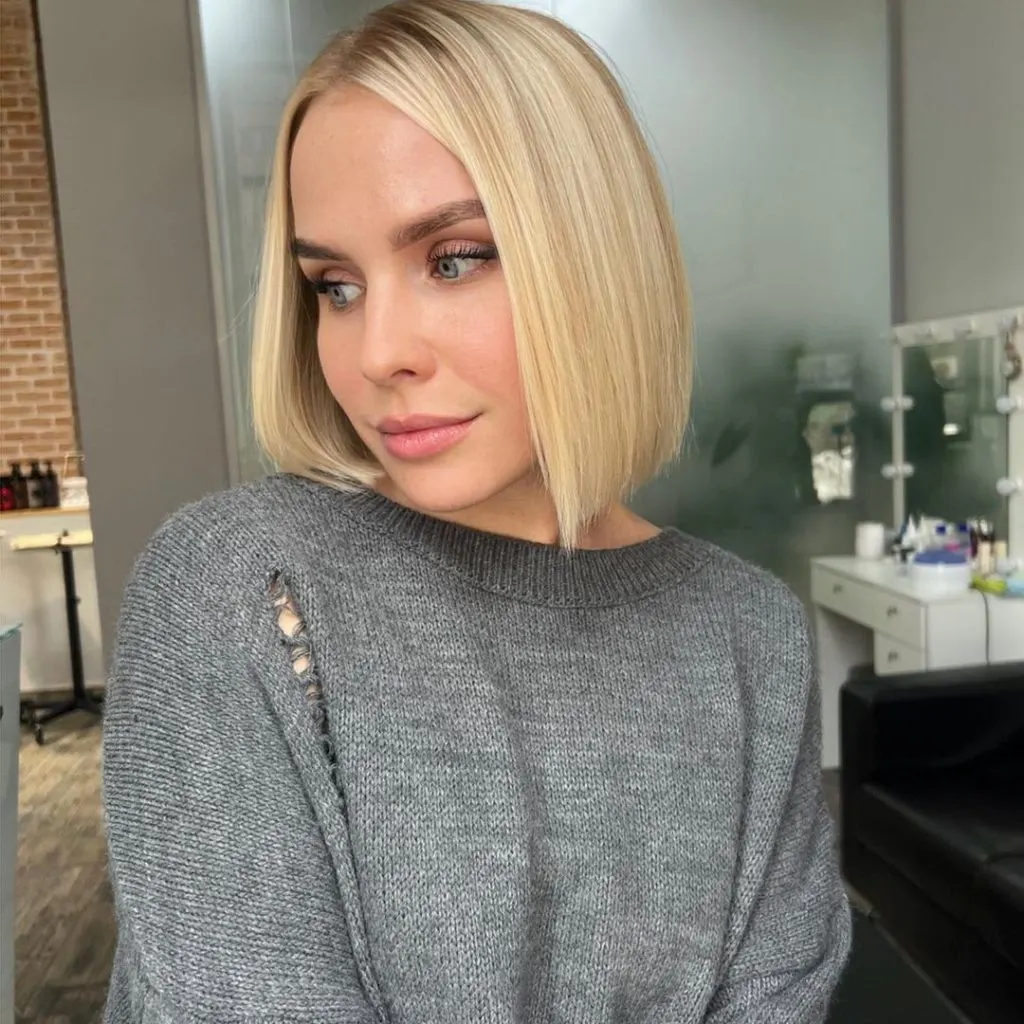 Creamy blonde will bathe your face in light and give you a fresh, youthful look. If you want to make this pale shade a bit more low-maintenance, a root melt will do the job.
4. Beach Blonde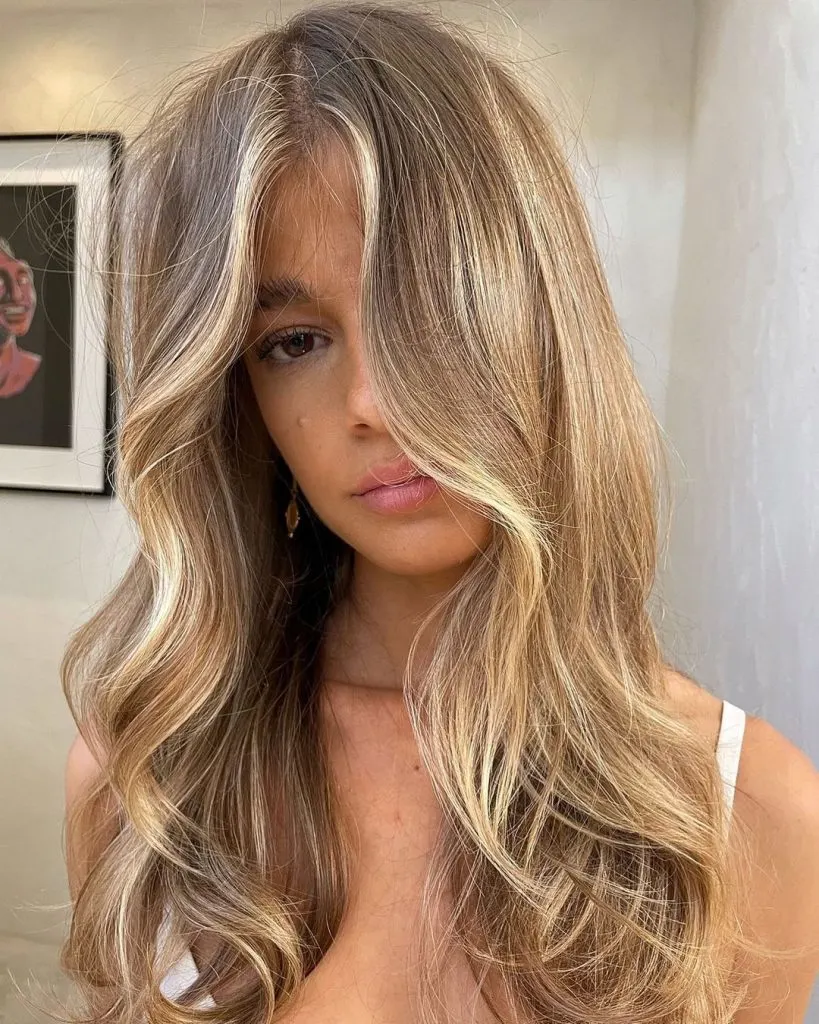 Beachy blonde is all about those face-framing strands that act like a permanent spotlight, making your features shine.
5. Sun-Bleached Blonde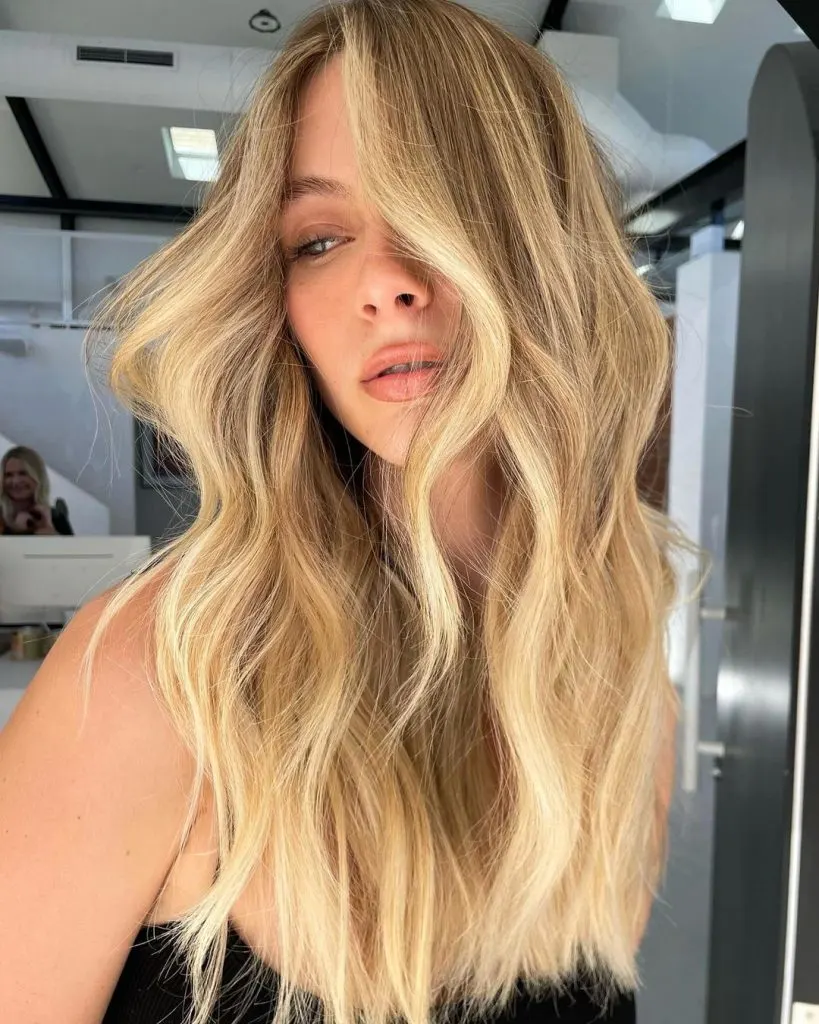 This sun-bleached blonde is giving surfer girl who spends all her days outdoors, enjoying the sun and the ocean. Mixing palest vanilla blonde with deeper caramel, this look is all about looking natural.
6. Pale Strawberry Blonde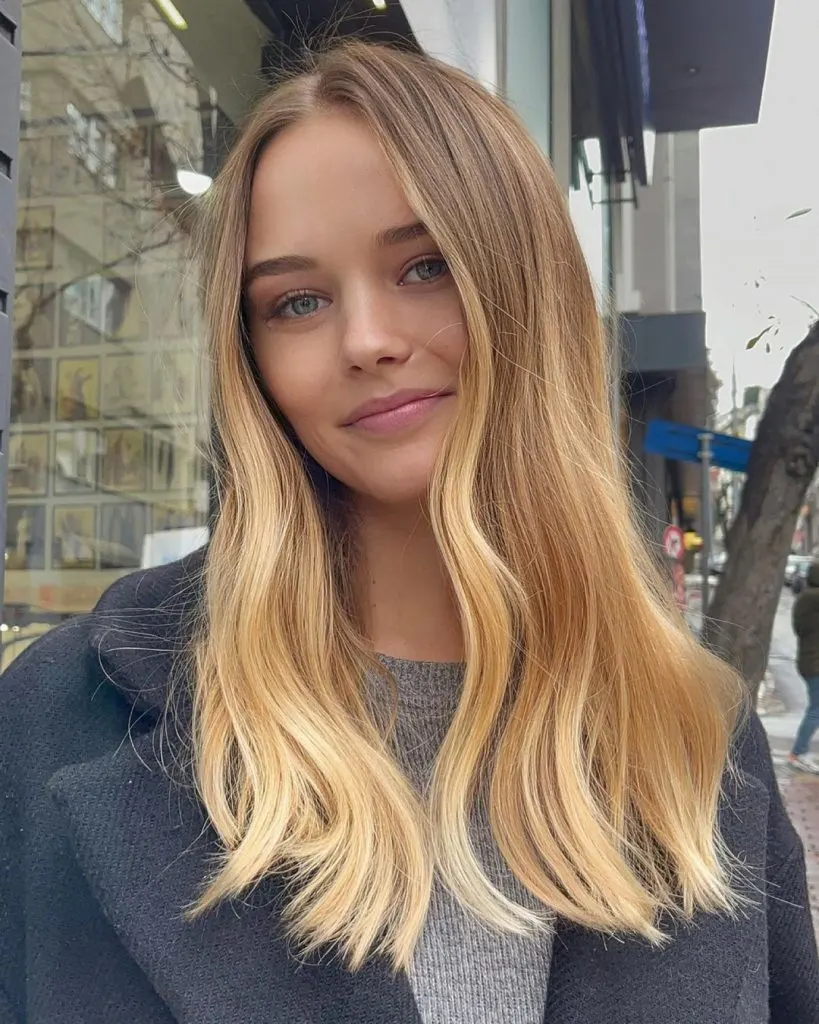 If you had to pick only one word to describe warm blonde hair colors, what would it be? The answer is vibrant. This strawberry blonde look is subtle and it still packs a punch.
7. Vintage Gold Blonde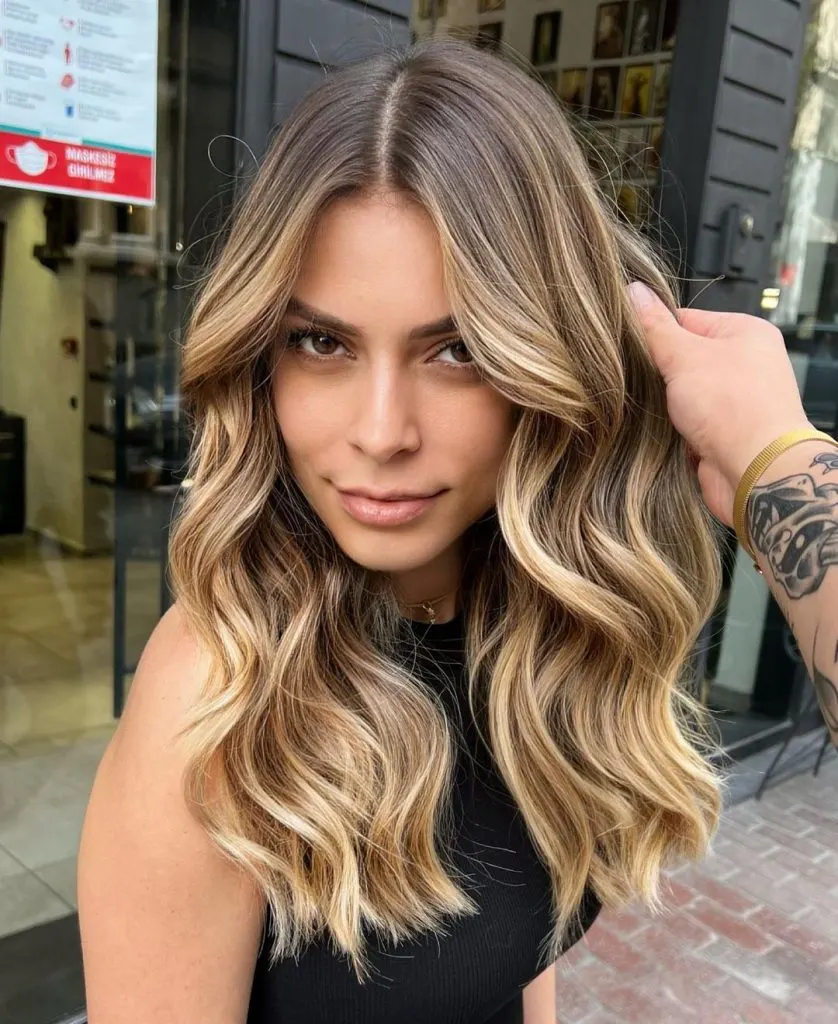 This muted, darker golden blonde creates a fierce and intense look that's just as timeless as a piece of jewelry that's been in your family for generations.
8. Warm Beige Balayage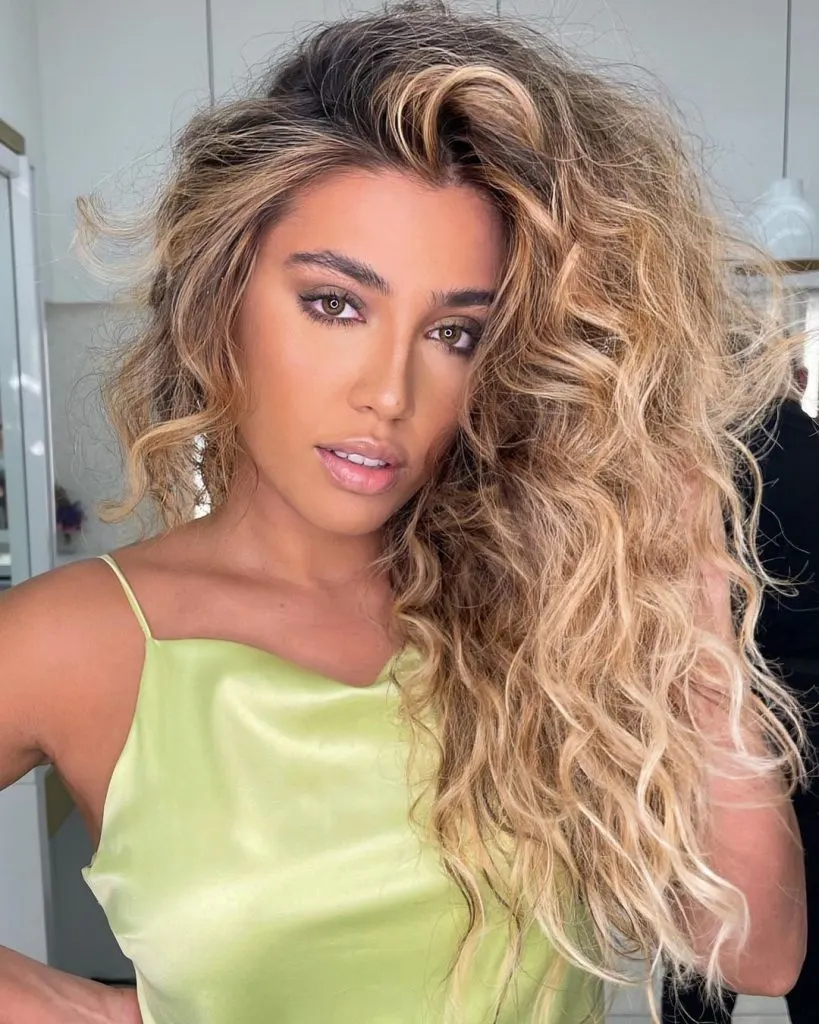 Warm beige with dark roots adding dimension looks rich and opulent, but never as much as it does when paired with curls.
9. Golden Blonde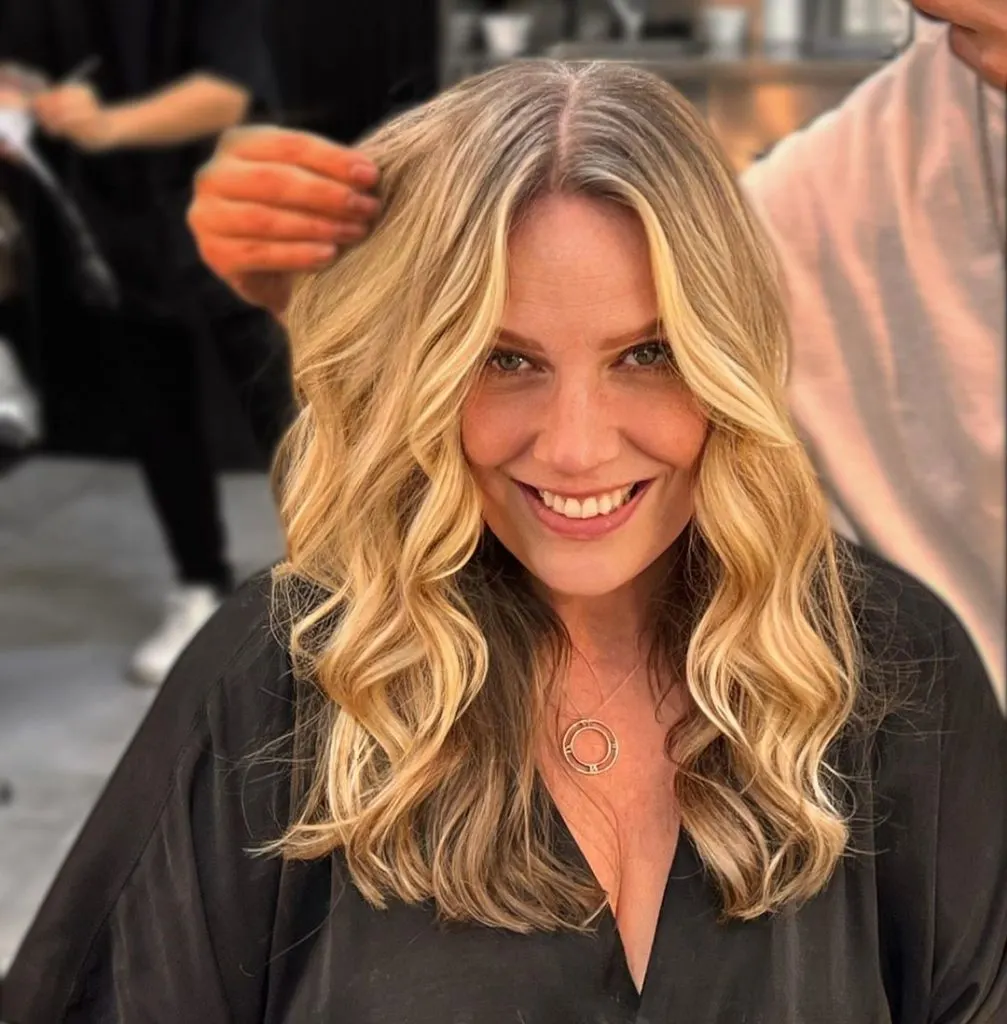 Golden blonde is the classic warm shade that always looks modern when worn by someone with a warm skin tone.
10. Tawny Blonde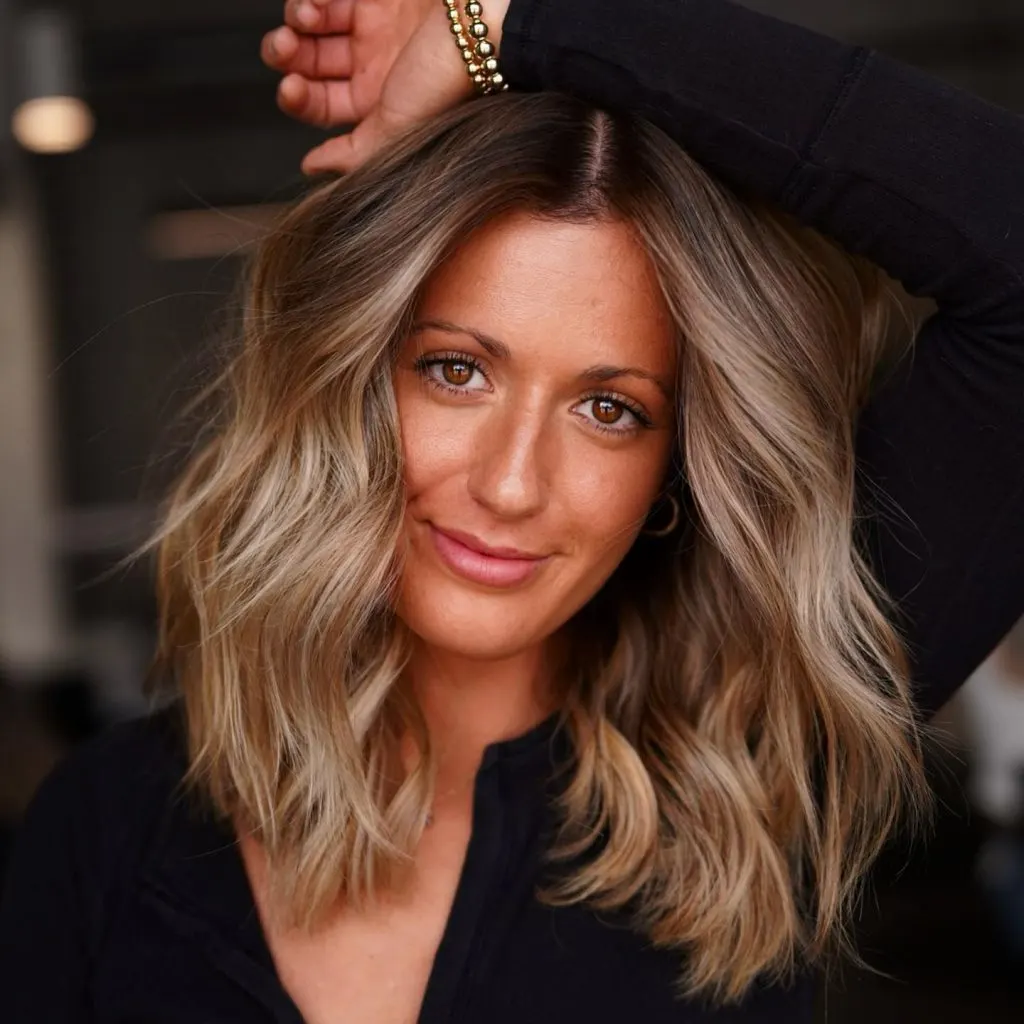 If you're looking for the perfect bronde shade, a tawny blonde is a muted shade that can look even more low-key when combined with dark roots.
11. Vanilla Blonde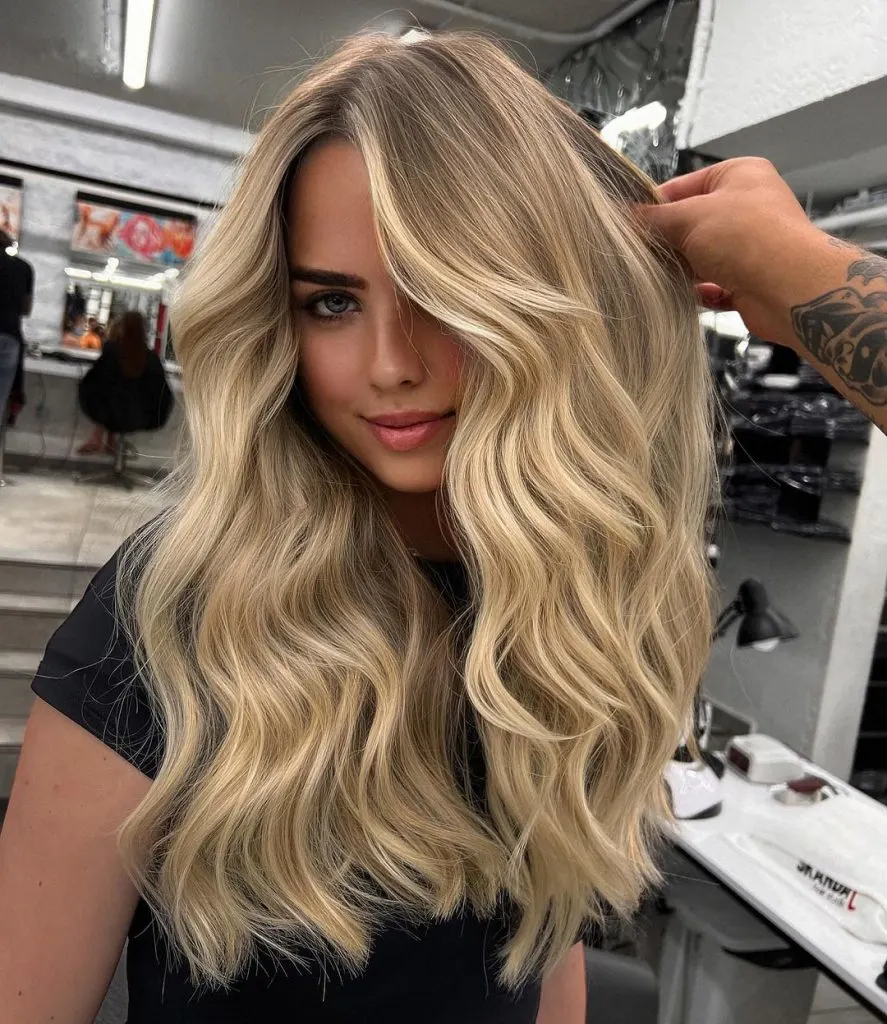 Vanilla blonde balayage can be combined with a natural tone to achieve a bright and soft blonde that illuminates the face.
12. Soft Beige Blonde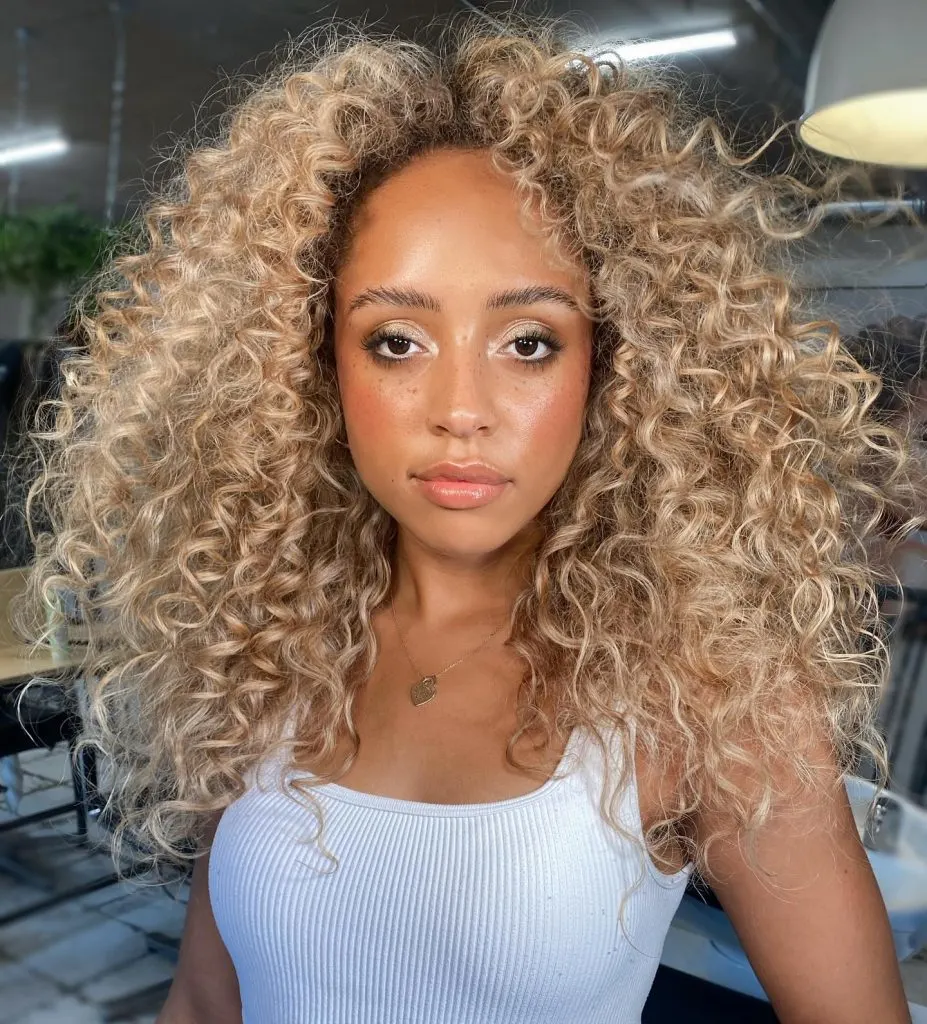 What could be more flattering than blonde curls that look like a glowing halo, with your face at the center of the spotlight?
13. Golden Blonde Balayage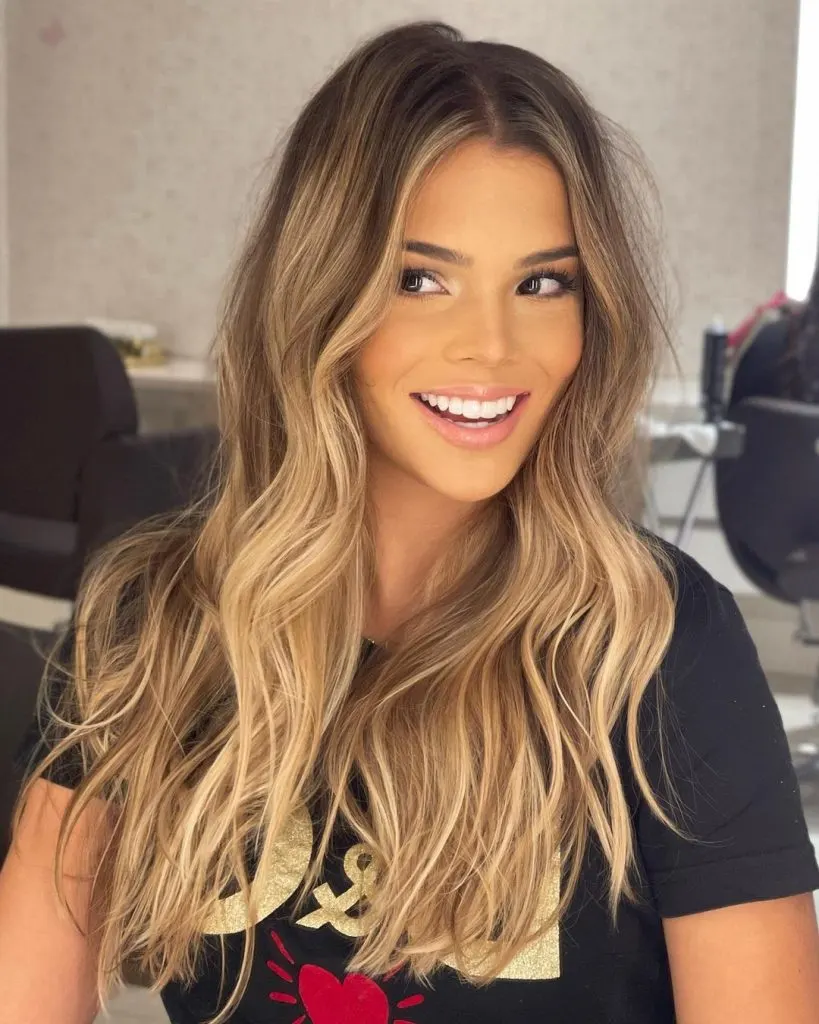 You don't have to give up on balayage if you decide to ditch ash blonde—a golden blond balayage is just as stunning.
14. Intense Golden Blonde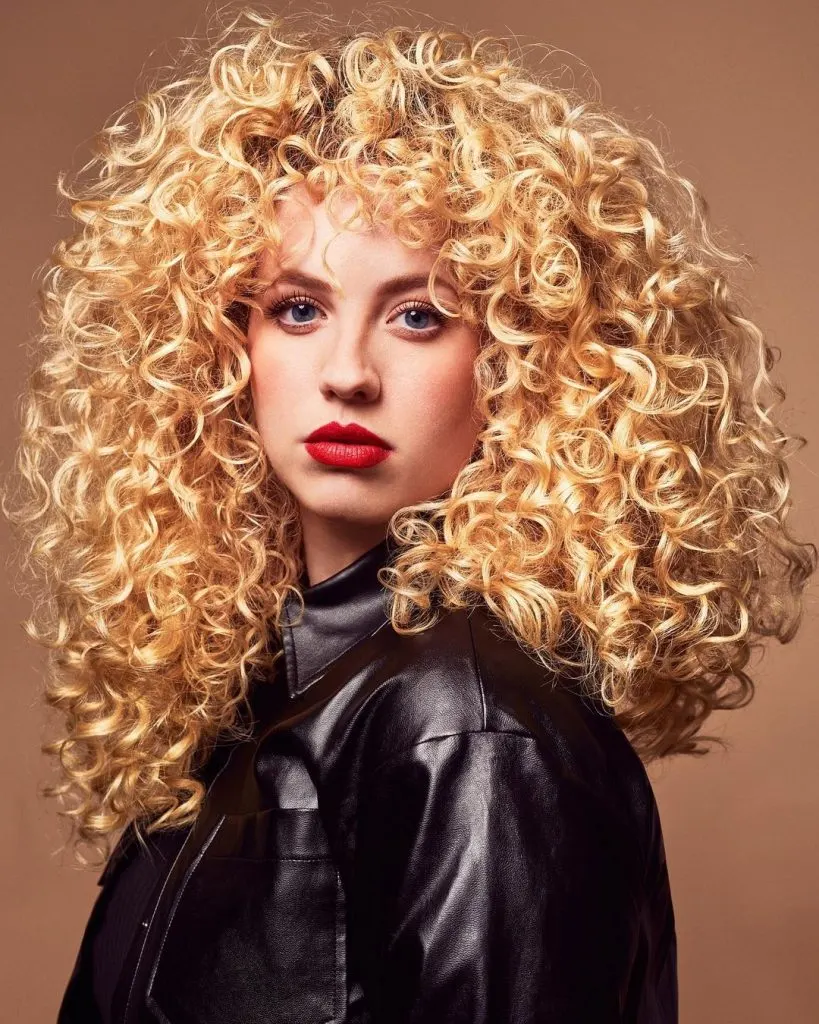 All-over golden blonde on large, voluminous curls is a statement look that will get you noticed wherever you go.
15. Soft Platinum Blonde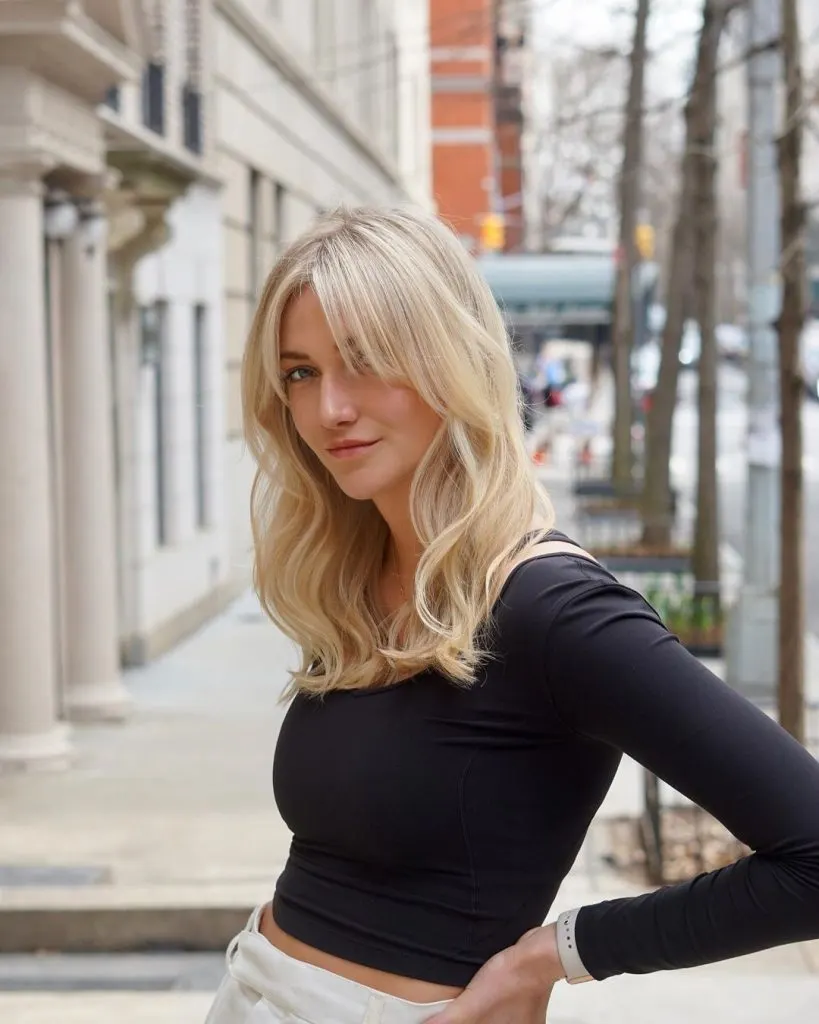 A pale, soft platinum that skews warm is an ideal baby blonde shade for everyone with warm skin who wants a light but understated blonde look.
16. Buttercream Blonde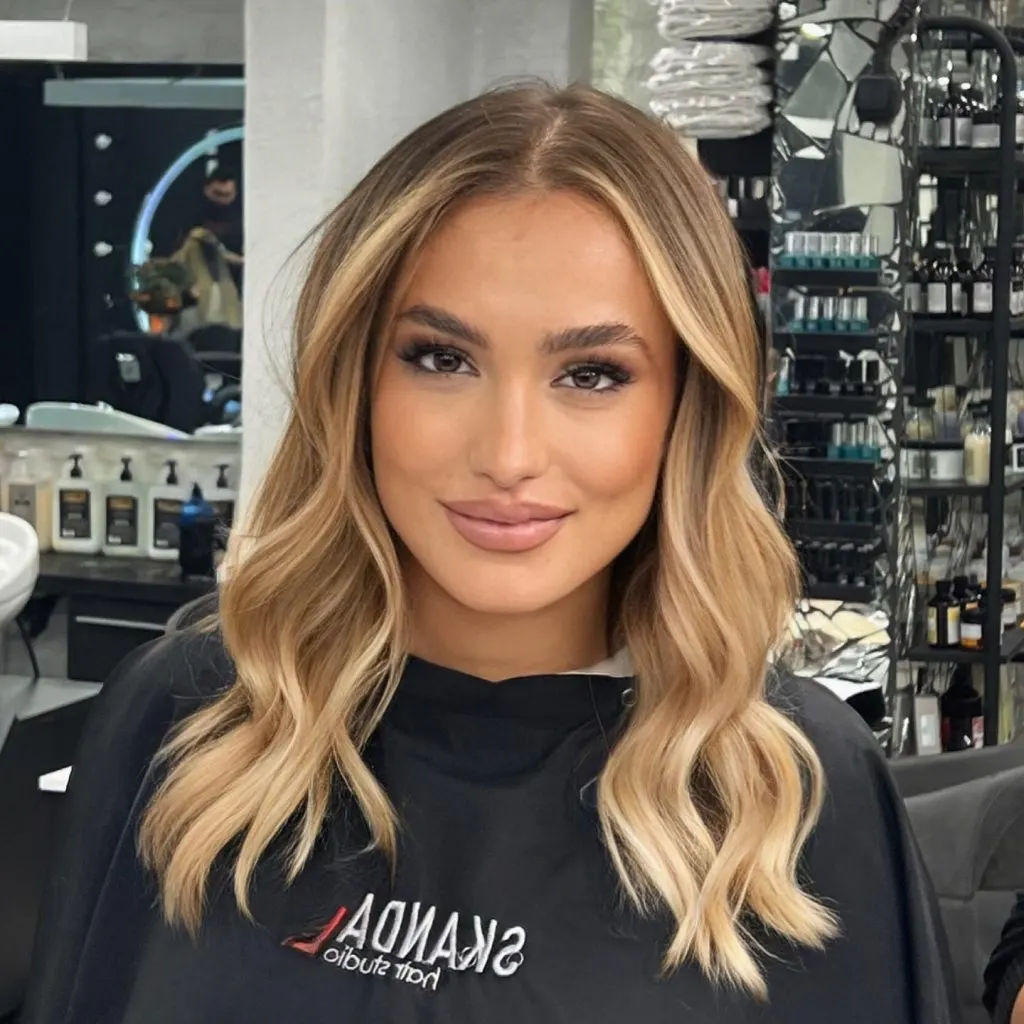 This gorgeous hue is soo yummy that it had to be named after something you can eat—so why not a delicious icing?
17. Amber Blonde Balayage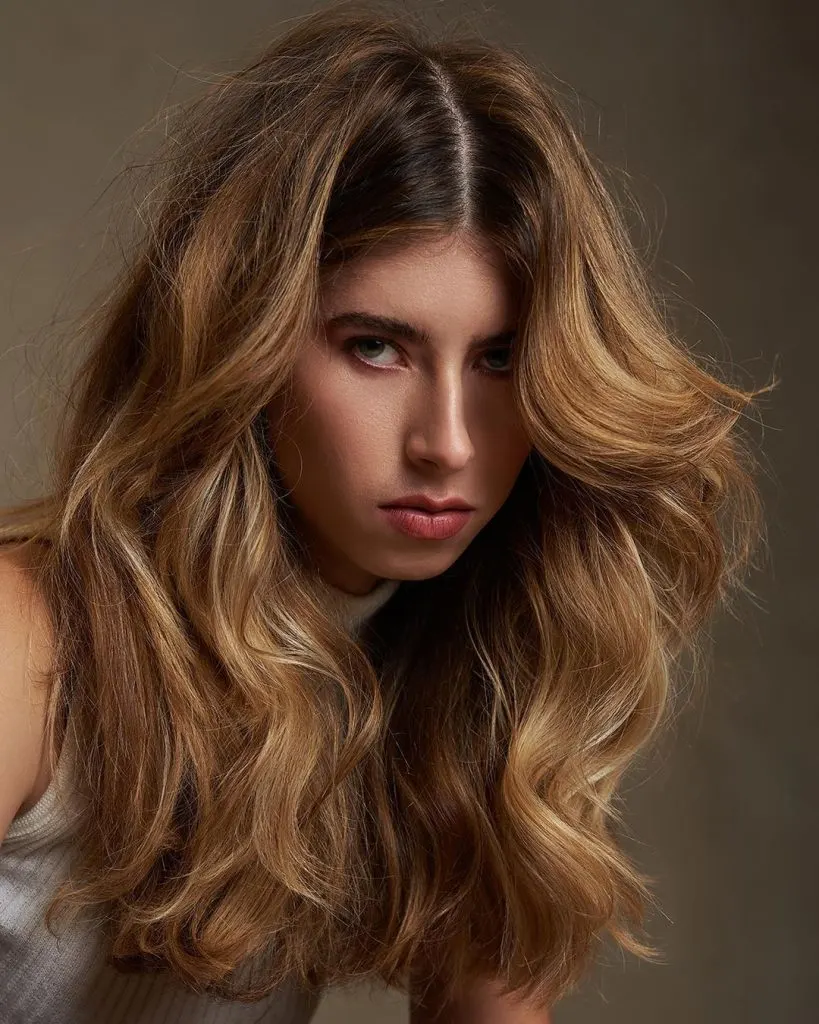 The dark amber blonde interspersed with lighter strands is rich and deep. It looks elegant and put together, but still radiant and pretty.
18. Strawberry Blonde With Highlights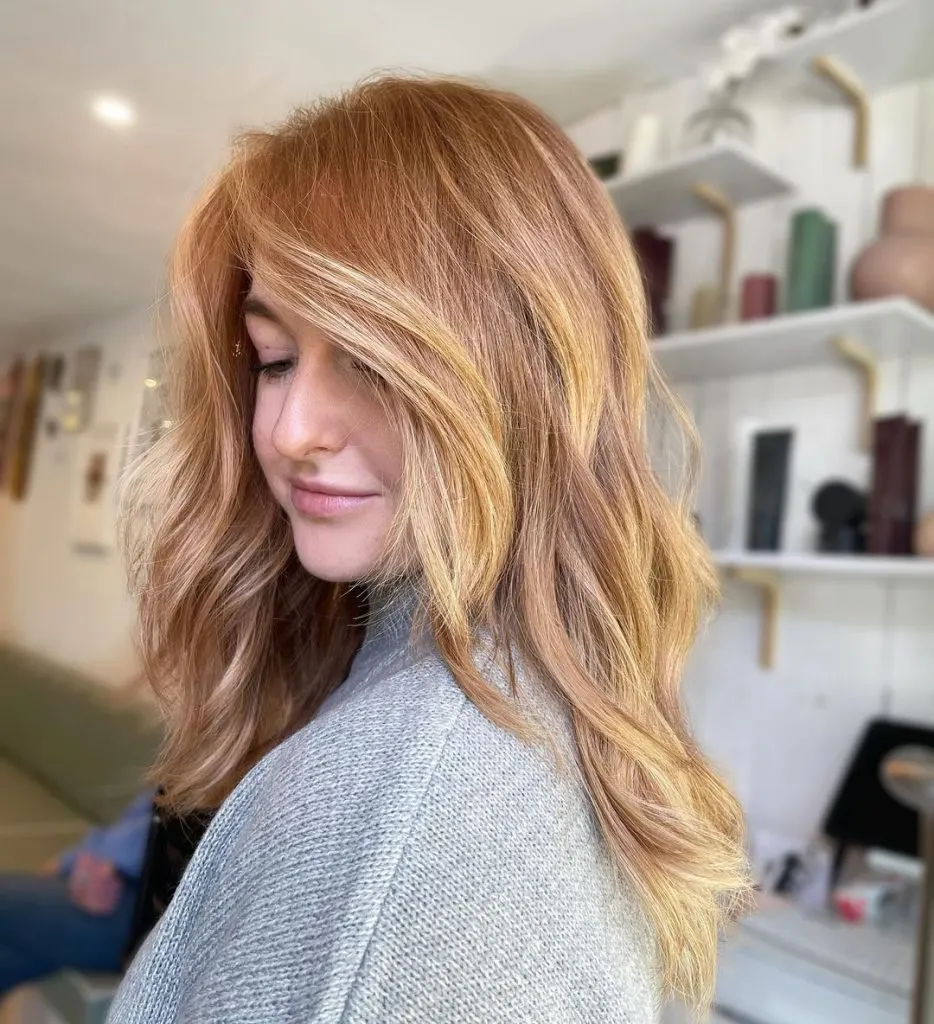 Strawberry blonde hair is to red what bronde is to brown—a bridge connecting it to blonde. This vibrant warm color might be just what you need to take your hairstyle to the next level.
19. Pale Gold Blonde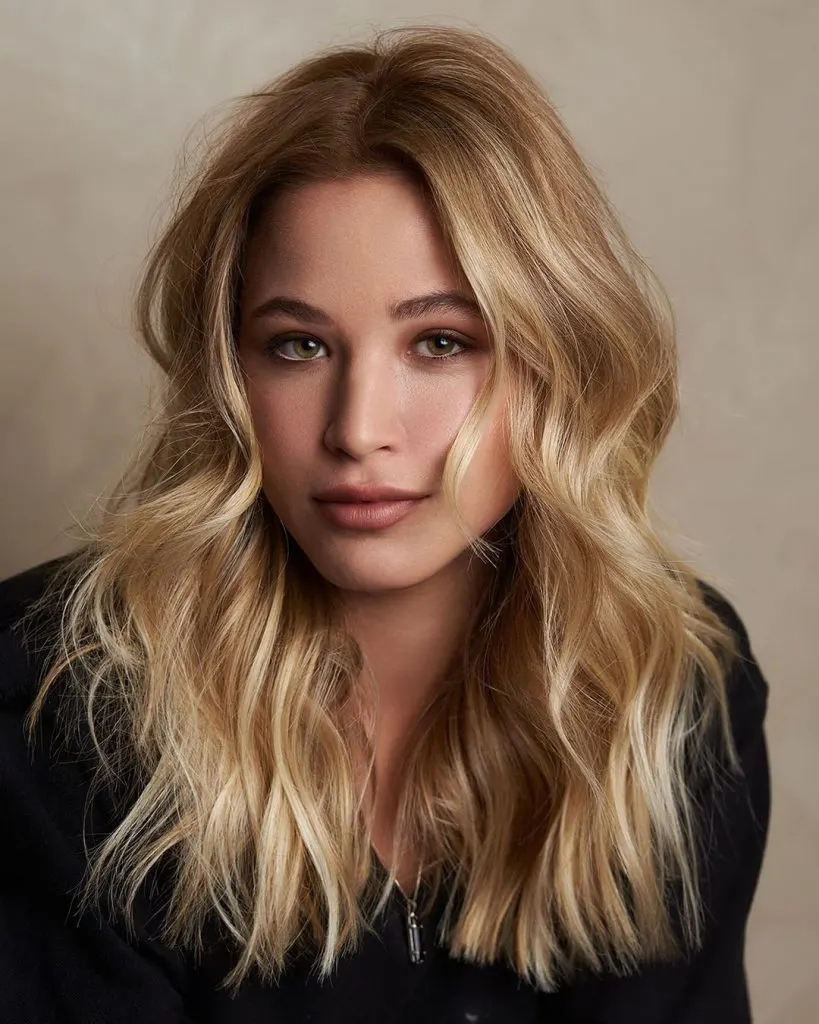 This golden blonde shade combines highlights and lowlights to create dimension, making the hair look lively and full of movement.
20. Deep Strawberry Copper Blonde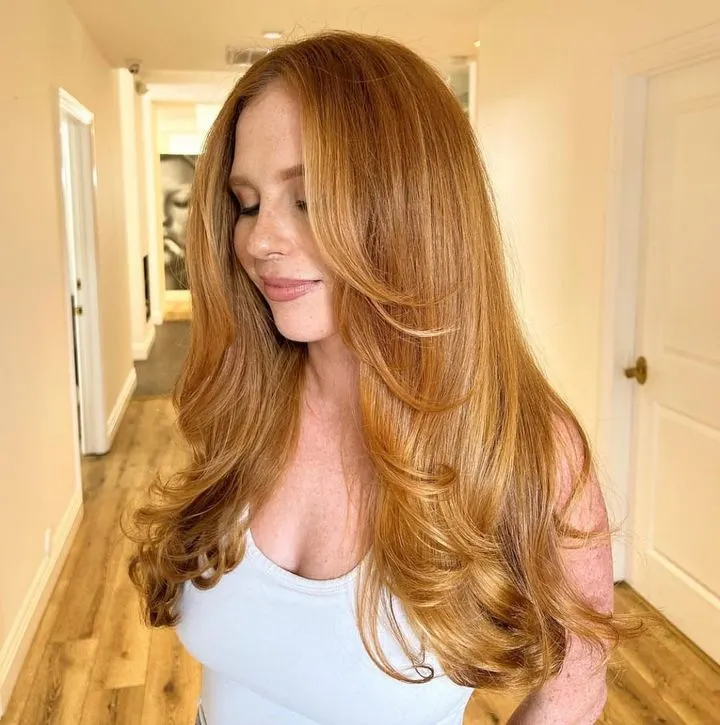 If you don't want to go too light but still want an ultra-vibrant shade, consider adding some red undertones. A deep strawberry copper blonde is a alternative to dark, nearly brown blondes.
21. Honey Blonde Balayage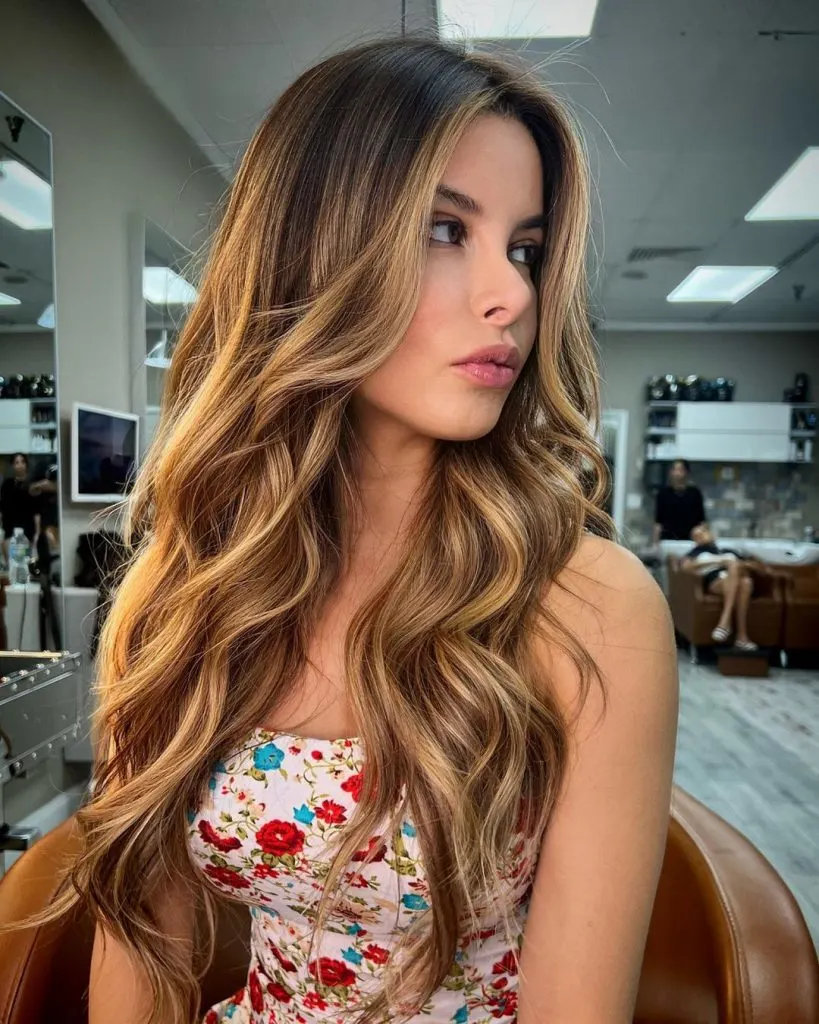 Honey blonde balayage on brown hair looks expensive yet sultry, giving you a classic diva look that never goes out of style.
22. Natural Warm Blonde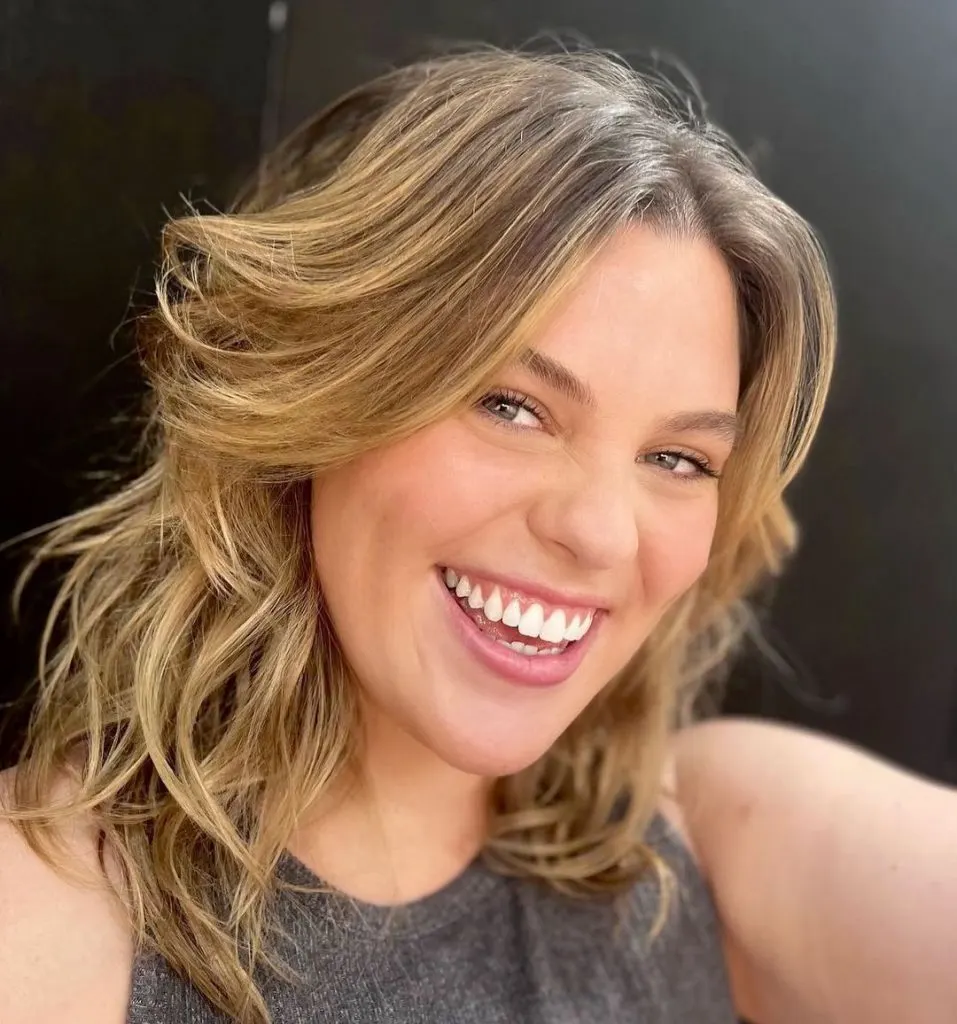 A medium warm blonde is a natural, easy color that will make you look fresh and sophisticated.
23. Strawberry Blonde Hair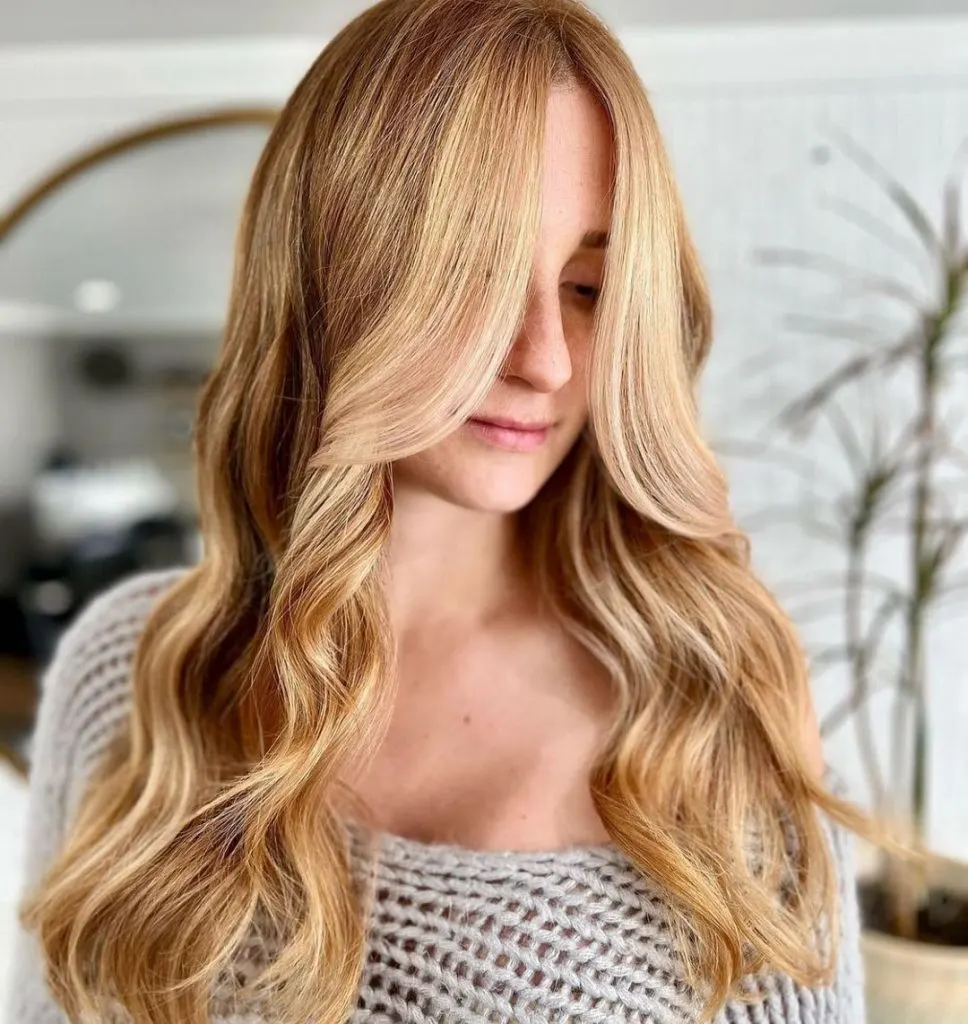 Whatever you pick for your base color, lighter strands near the face will take your look up a notch, brightening your features.
24. Caramel Blonde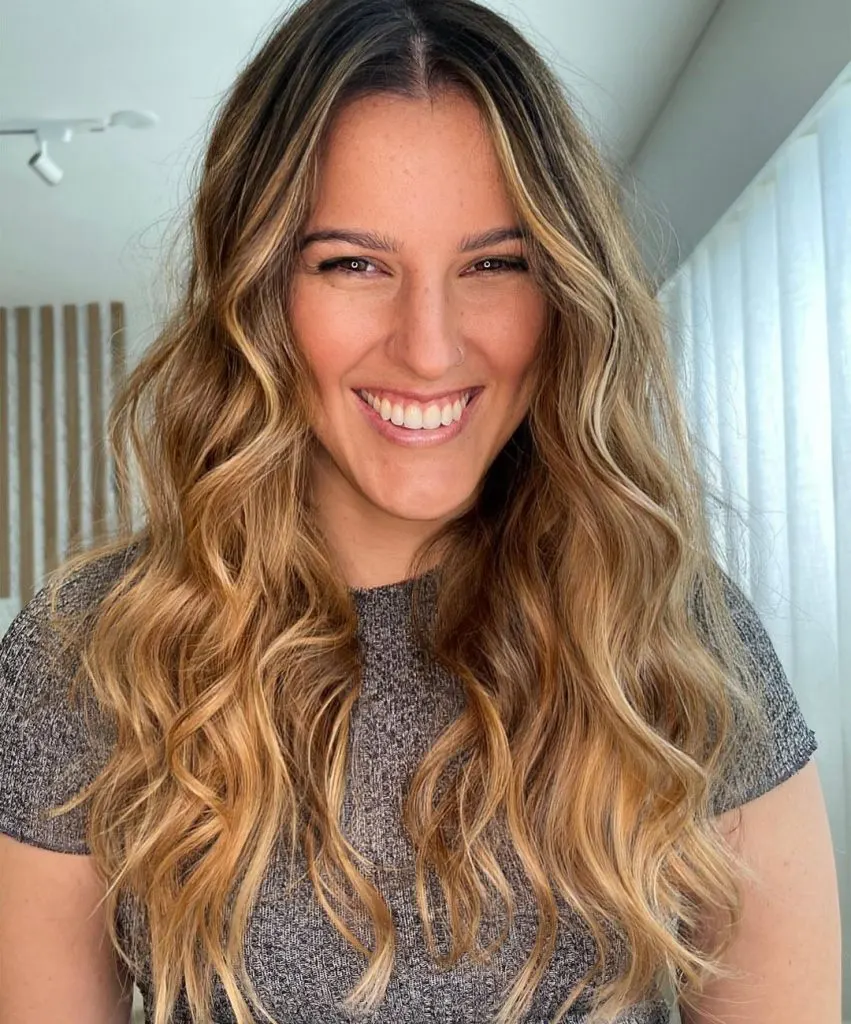 This caramel blonde looks dynamic thanks to darker roots and lighter ends, with warm, vibrant mid-tones.
25. Champagne Blonde
Unless you really can't part from palest blondes, consider darker shades of blonde hair if you want a healthier option. Lightening your hair to level 7 instead of level 10 will make quite a difference.
26. Honey Blonde Balayage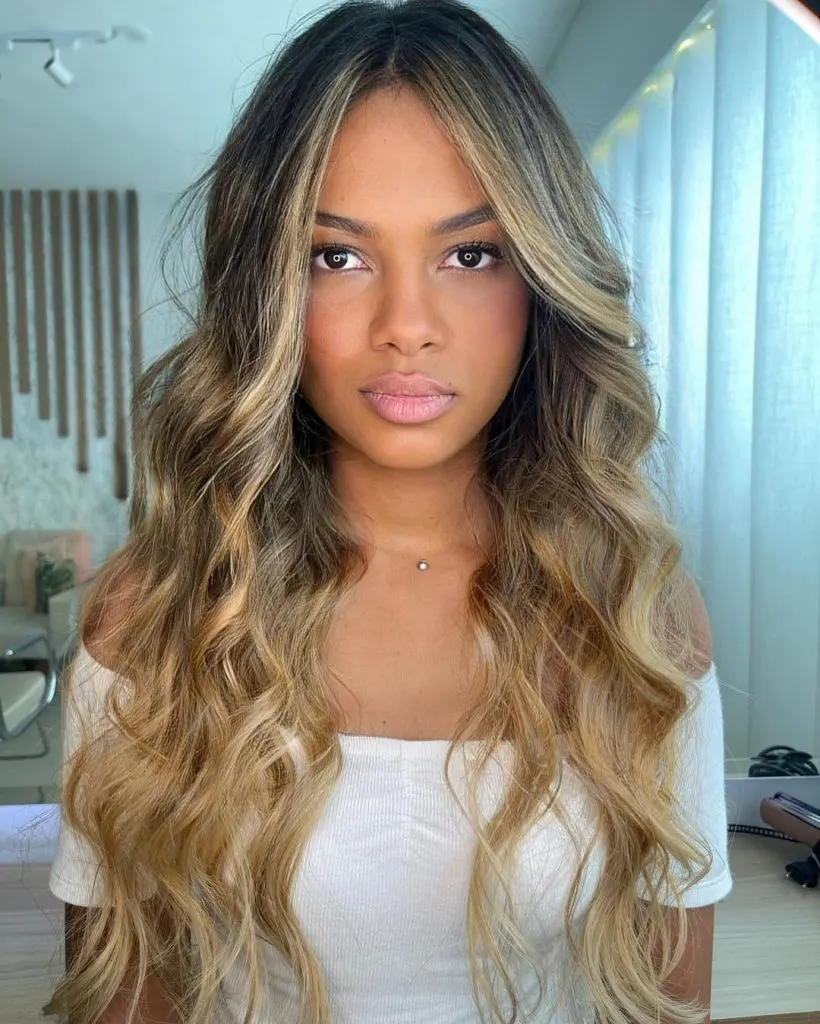 Honey blonde strands look animated against the dark base, perfectly complementing the long waves.
27. Light Golden Blonde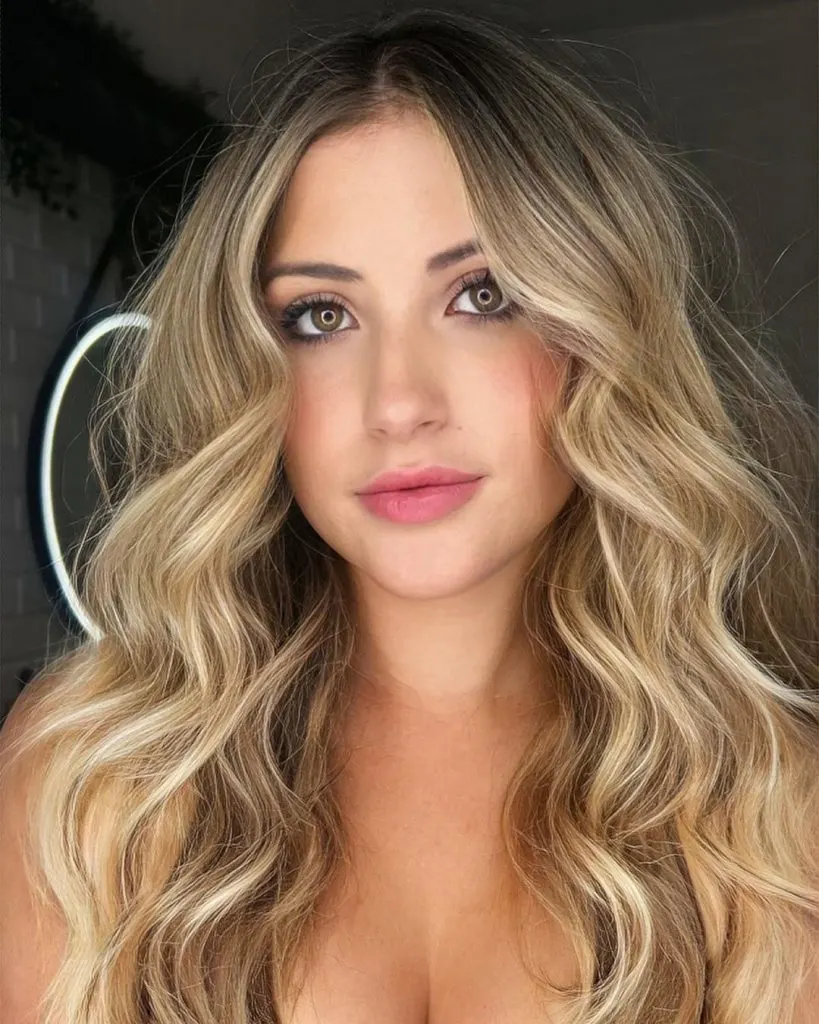 Light gold strands around the face will enhance your complexion and give you a healthy glow.
28. Honey Blonde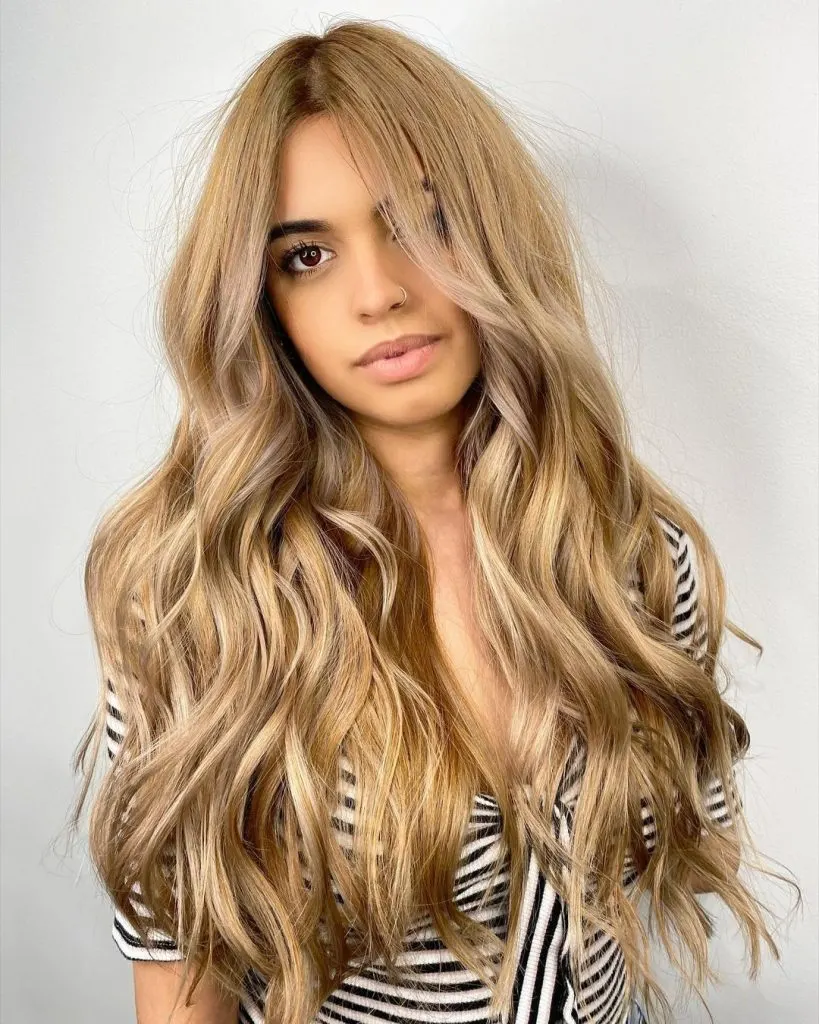 Honey blonde is a medium shade that looks luxurious on warm skin tones, highlighting the eyes, framing the cheekbones and calling attention to the lips.
29. Butterscotch Blonde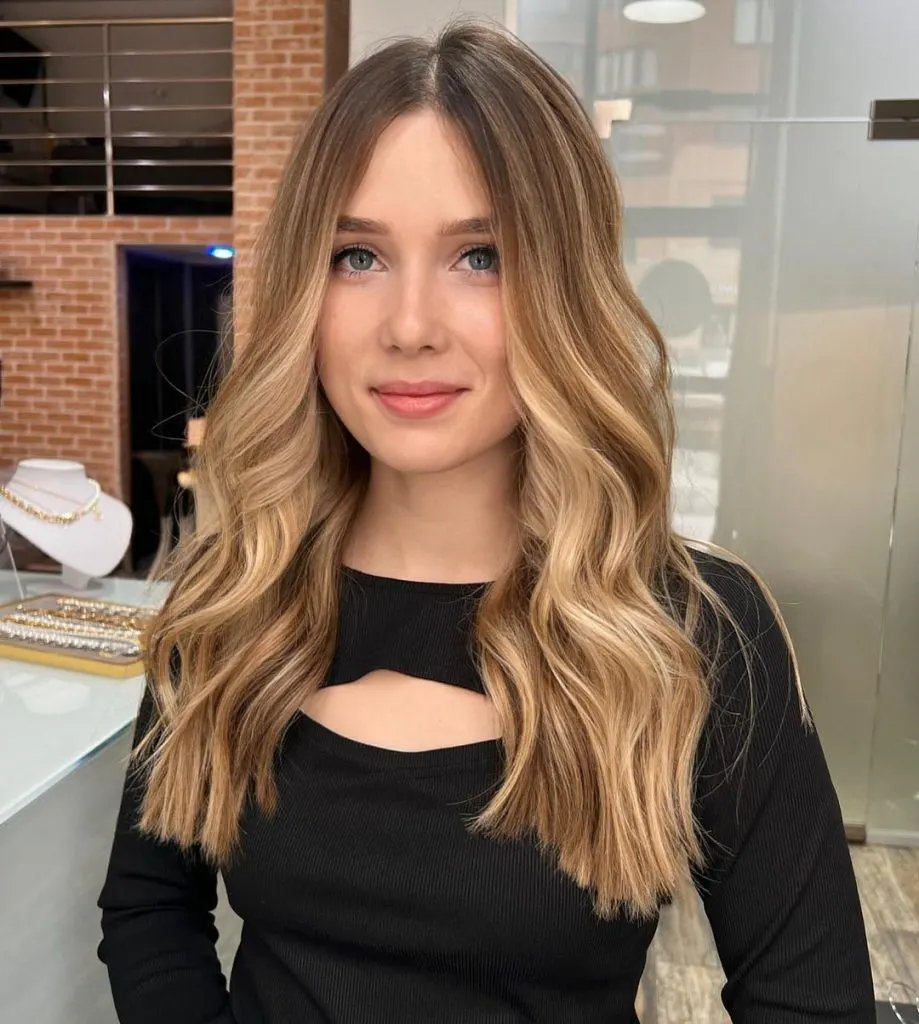 Bright highlights framing the face and dark roots is a winning combo—dimensional, bouncy and flattering.
30. Honey Butter Blonde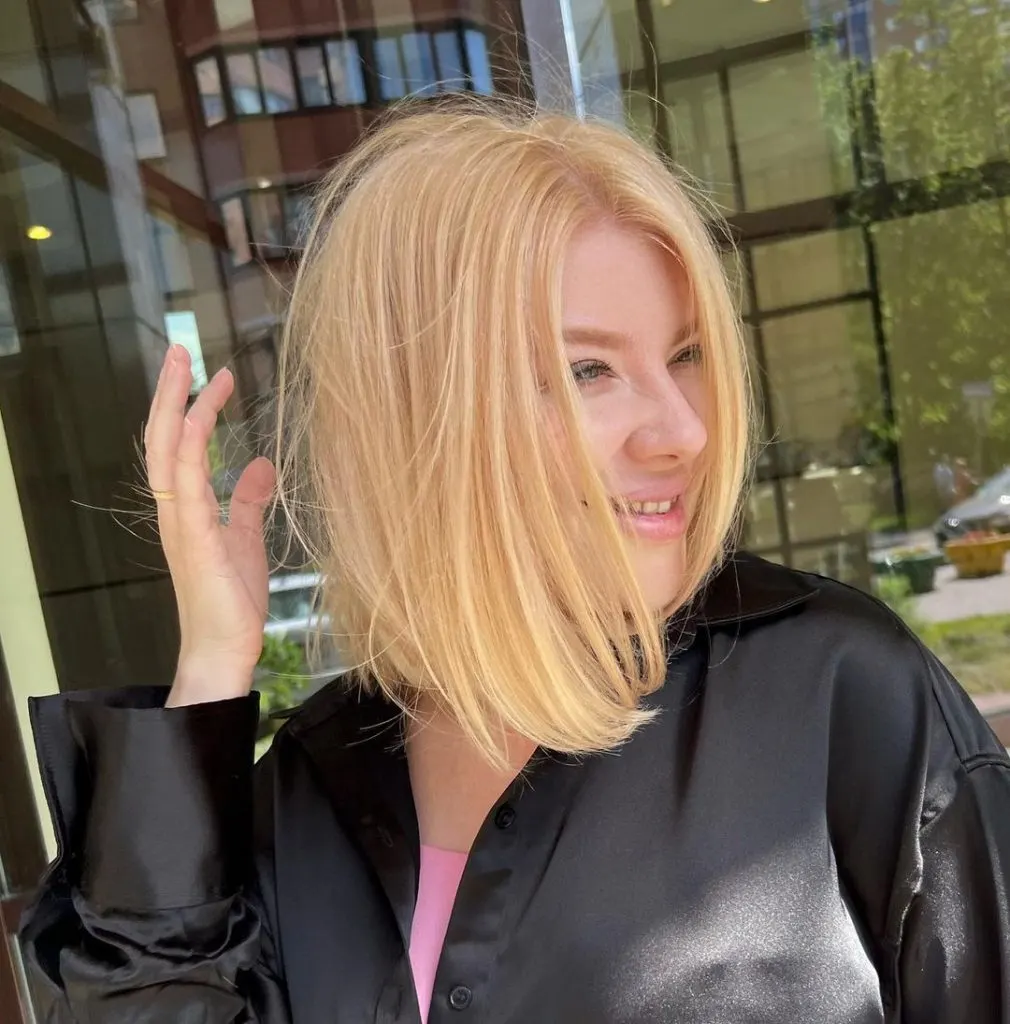 This bright color might read yellow and brassy on a cool skin tone, but it looks vibrant and gorgeous on someone whose skin is warm.