Golden, caramel and chocolate browns are undeniably gorgeous, but there's something special about the cool, smoky shades of brown hair. Ash brown is one of those Insta-worthy hair colors that everyone wants—it's stylish, chic and will get you endless compliments.
Here's everything you need to know about ash brown hair and the trendiest shades to explore.
What Is Ash Brown Hair?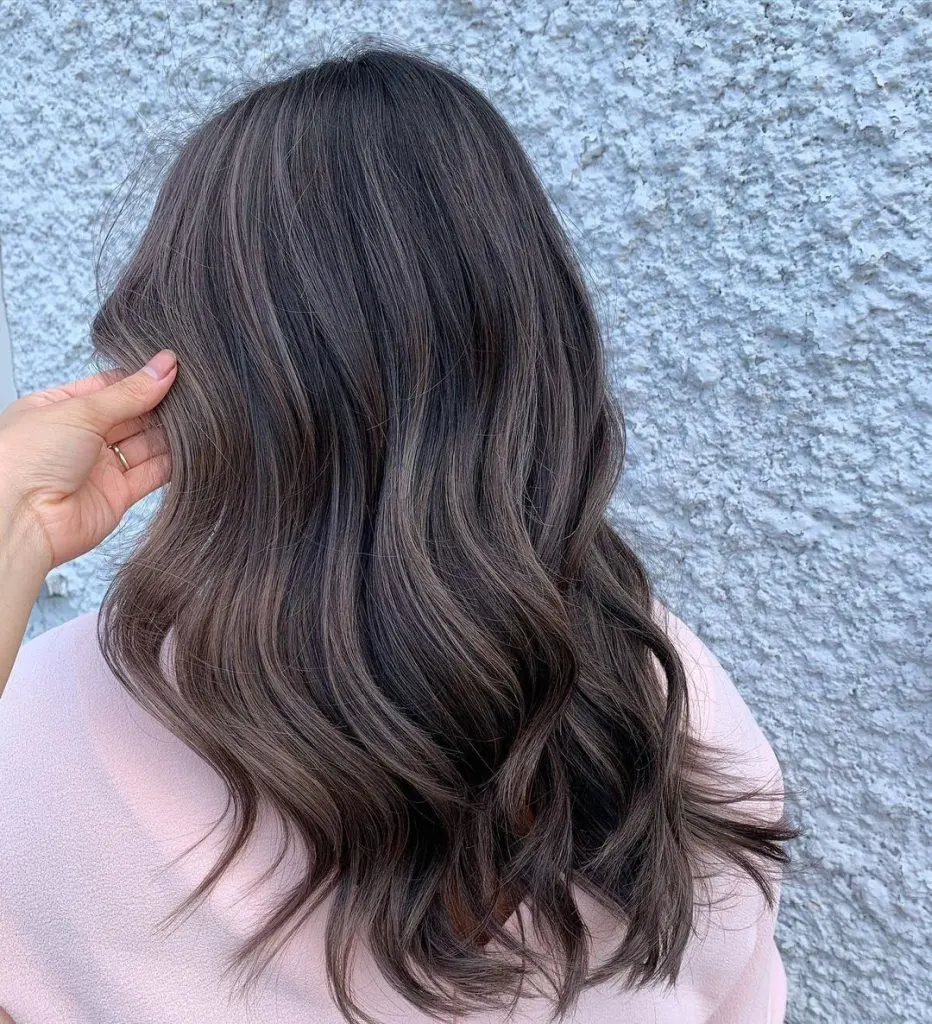 Simply put, ash brown hair is a cool brunette hair color with a gray undertone instead of instead of orange or red.
Most hair colors have multiple shades that include neutral, warm and cool tones. Brown hair comes in different levels of light and dark and includes warm shades, like honey or chestnut and cool shades, like milk tea or mushroom—also known as ash brown shades.
How To Get Ash Brown Hair?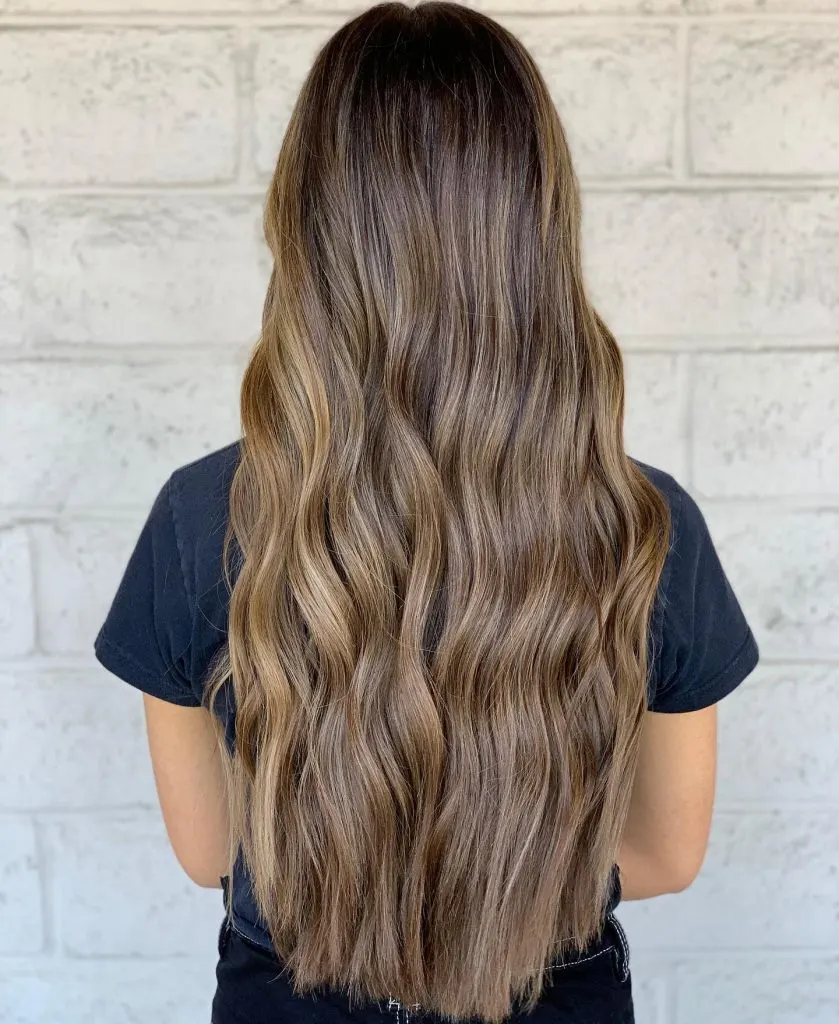 How easily you can achieve ash brown hair depends on your starting color and the desired results. If you're going for a drastic change or if you want a look that involves highlights, balayage or other special techniques, visit a professional colorist armed with inspo pics and a clear vision.
Does going ash brown require bleach?
It's possible to go ash brown even if your hair is black or very dark brown, but the process will require bleach and cause some damage, so it's important that your colorist knows how to handle it. After bleaching, your hair is toned to create a shade you want.
Balayage will also require bleach to create a seamless transition, but this process will only be drastic during the first application and is quite low-maintenance at home.
Can you get ash brown hair at home?
If you already have a brown shade you'd be happy with if it just weren't so brassy, semi-permanent colors or simple toning will do the job. You can even tone your hair at home—find out more in the hair section below.
DIY coloring kits should be avoided, but if you choose to use them, only do so if you're already close to the shade you want and aren't going for a dimensional look or a major change. Just keep in mind that you won't be able to create a balayage or ombre effect on your own, only a basic ash brown shade.
Does Ash Brown Hair Cover Grays?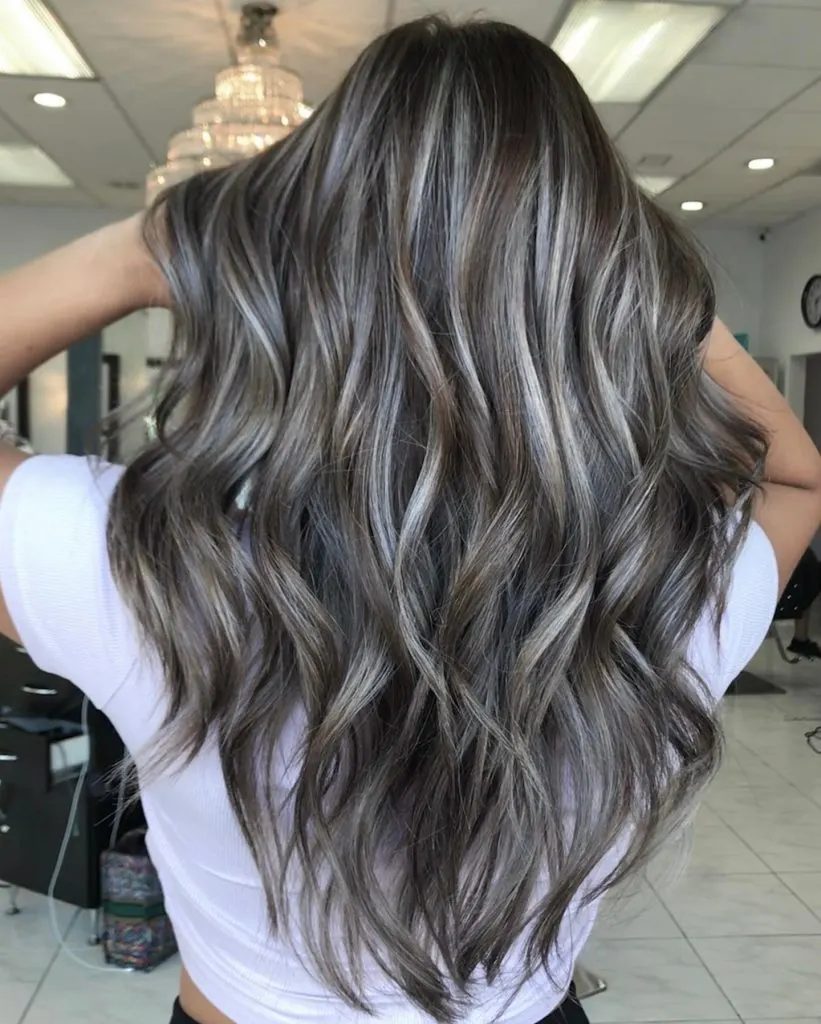 Permanent ash brown dye can be used to completely cover grays.
Another popular option is seamlessly blending gray hair and highlights, creating a gorgeous ombre effect that doesn't hide the grays but uses them as a part of the final look.
What Skin Tones Can Wear Ash Brown Hair?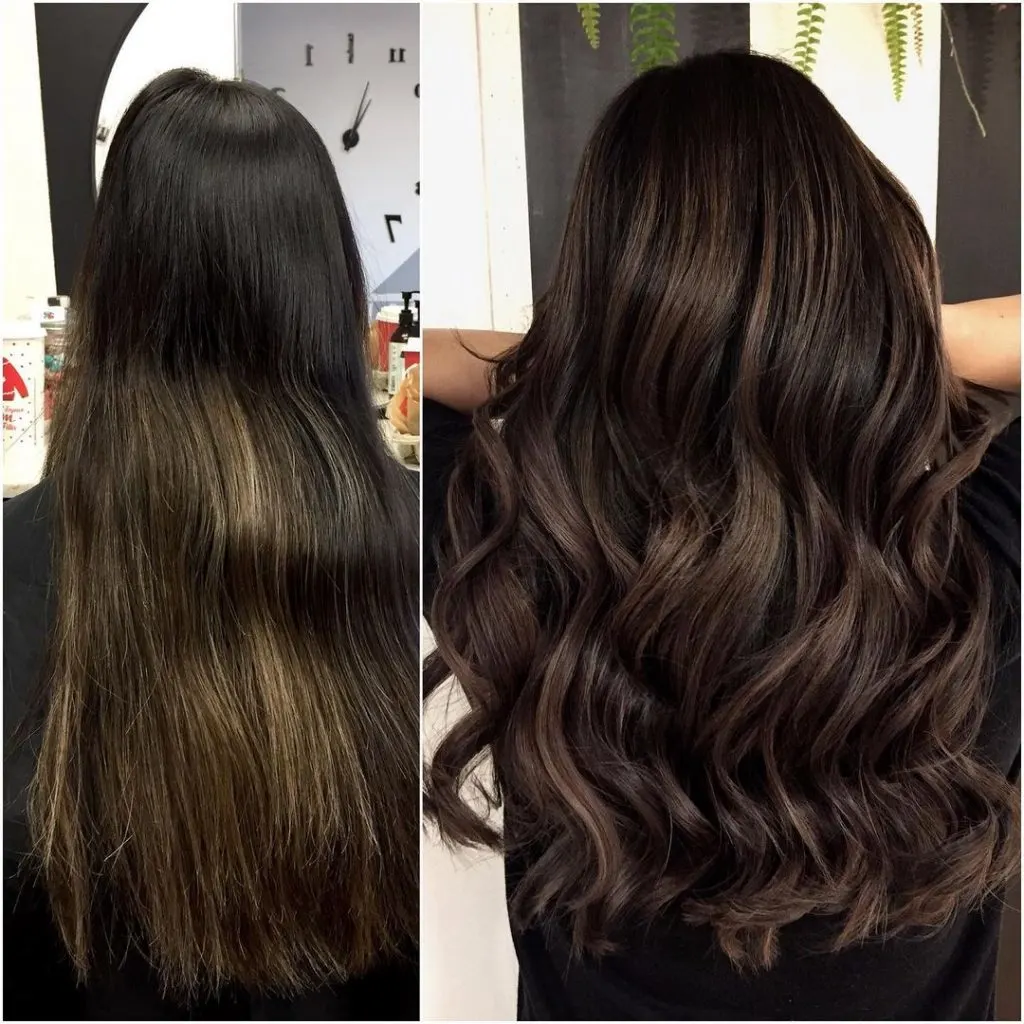 It's easiest to wear cool hair shades like ash brown if your skin has cool or neutral undertones, but ashy shades can be made to flatter warm skin.
The way to do it is to use a cool tone sparingly or further away from the face. For example, ombre with warm roots and cool ends or a cool base with warm highlights around the face.
How To Maintain Ash Brown Hair?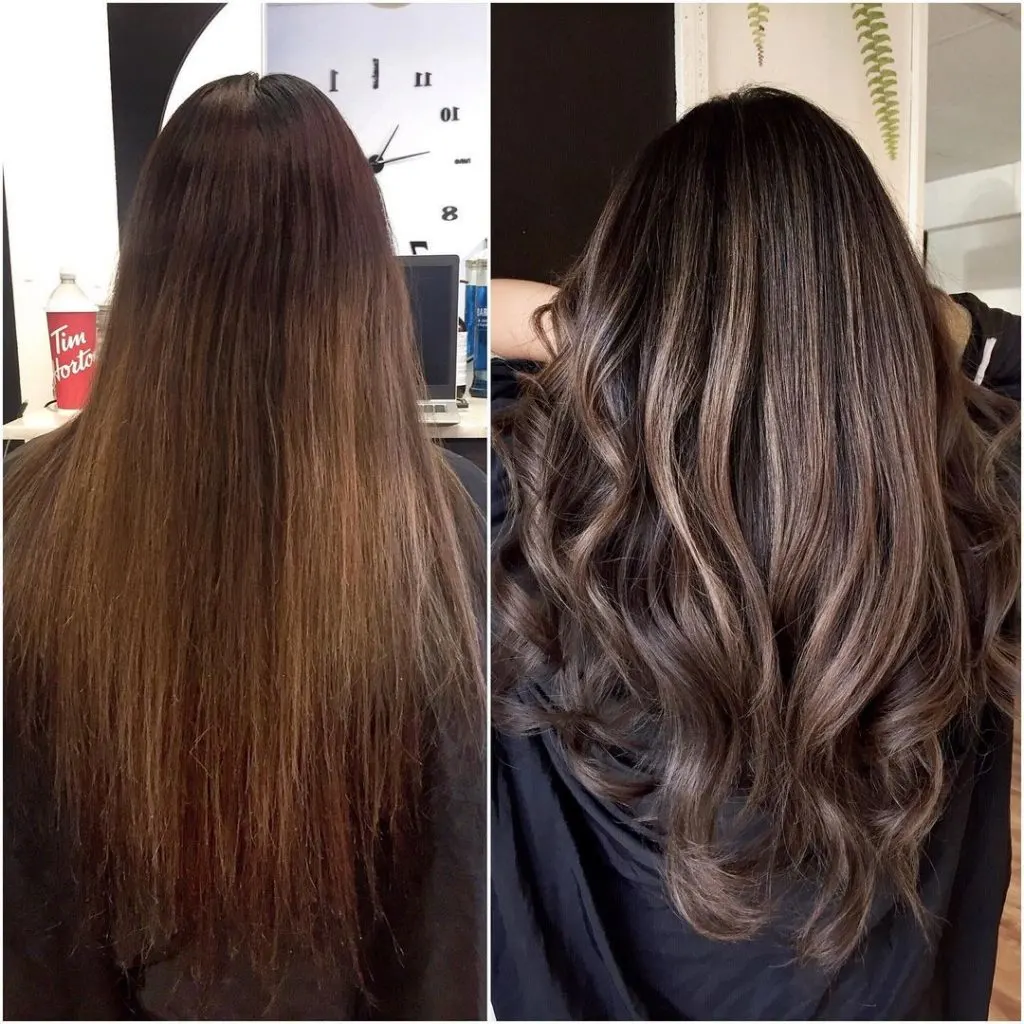 Make your ash brown color last and keep it from going brassy with these tips.
Use a toning shampoo. Purple or blue shampoo will maintain the color and cover up brassiness which might appear a few weeks after dying your hair. Use it sparingly—every other wash or if you really feel like you need it to avoid dull, too-gray color.
Deep condition your hair. Coloring your hair will dry it out and so will using purple shampoo, so make sure you regularly use a hair mask to restore moisture.
Don't wash your hair too often. To keep your color from fading, try to wash your hair at least every other day, preferably every three days. Use dry shampoo between washes.
Avoid heat. Skipping the curling iron will help your color last longer.
Rejuvenate your color with an in-shower hair gloss. If you want to go from warm brown to ash brown or your hair needs a boost, an at-home toning product can refresh your color.
Here's a selection of inspo pics to bring to the salon when you decide to go ash brown.
1. Soft Ash Balayage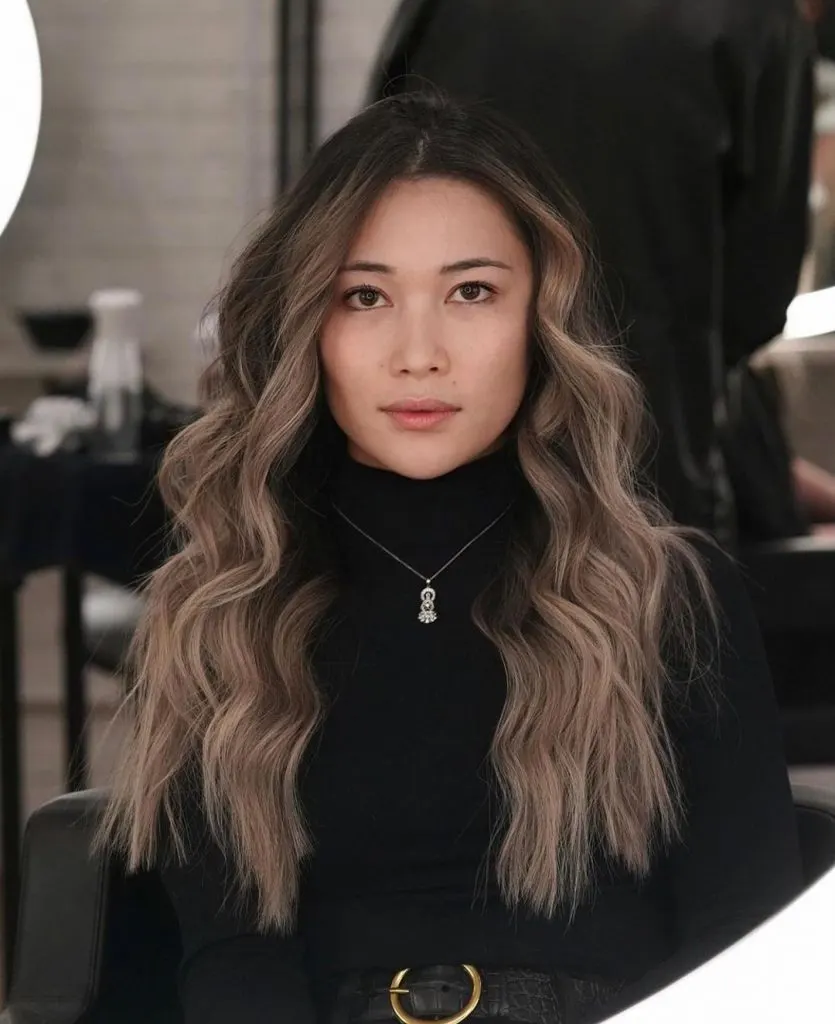 This stunning balayage is the dye job—the pretty ash brown paired with the natural roots is the perfect combination. And even better, it will keep transforming as it grows and look amazing for months.
2. Glowing Curls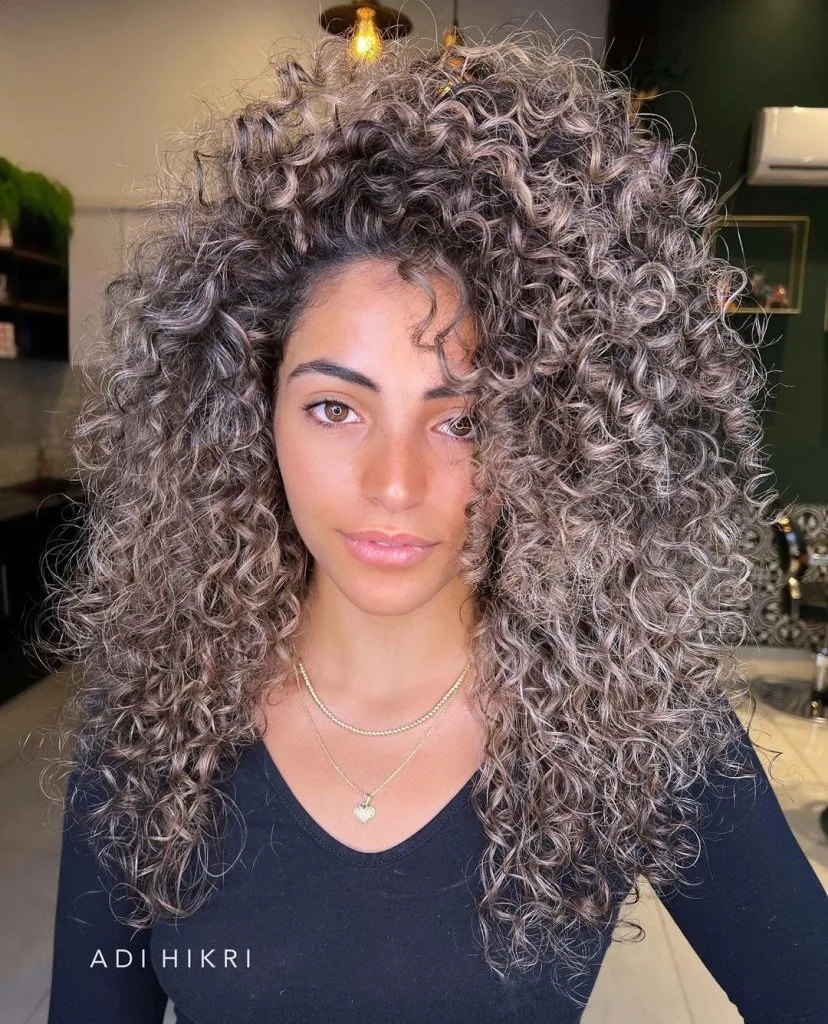 Delicate highlights envelop the curls and flatter their shape. This gorgeous shade of light ash brown best suits medium skin tones with cool undertones.
3. Dark Ash Brown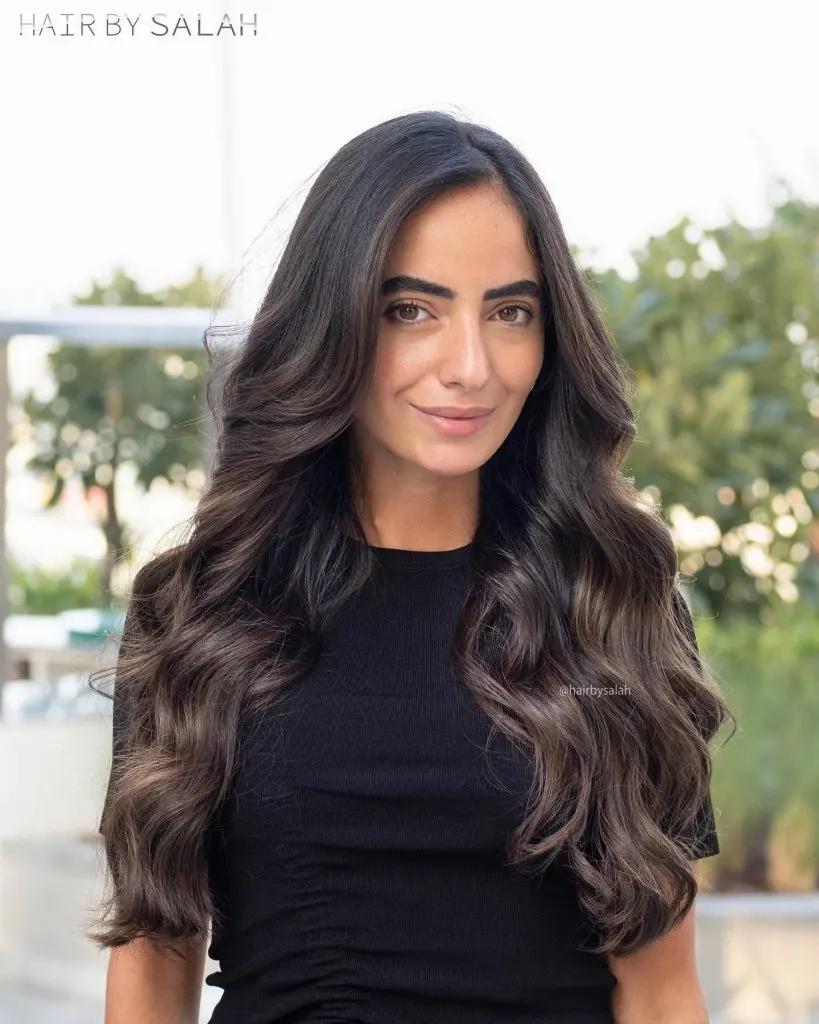 Subtle highlights that lighten the hair only from mid-length to the tips gives dark hair dimension while keeping it super low-maintenance—the easiest way to jump on the ash brown train with no fuss.
4. Faux-Natural Milk Tea Brown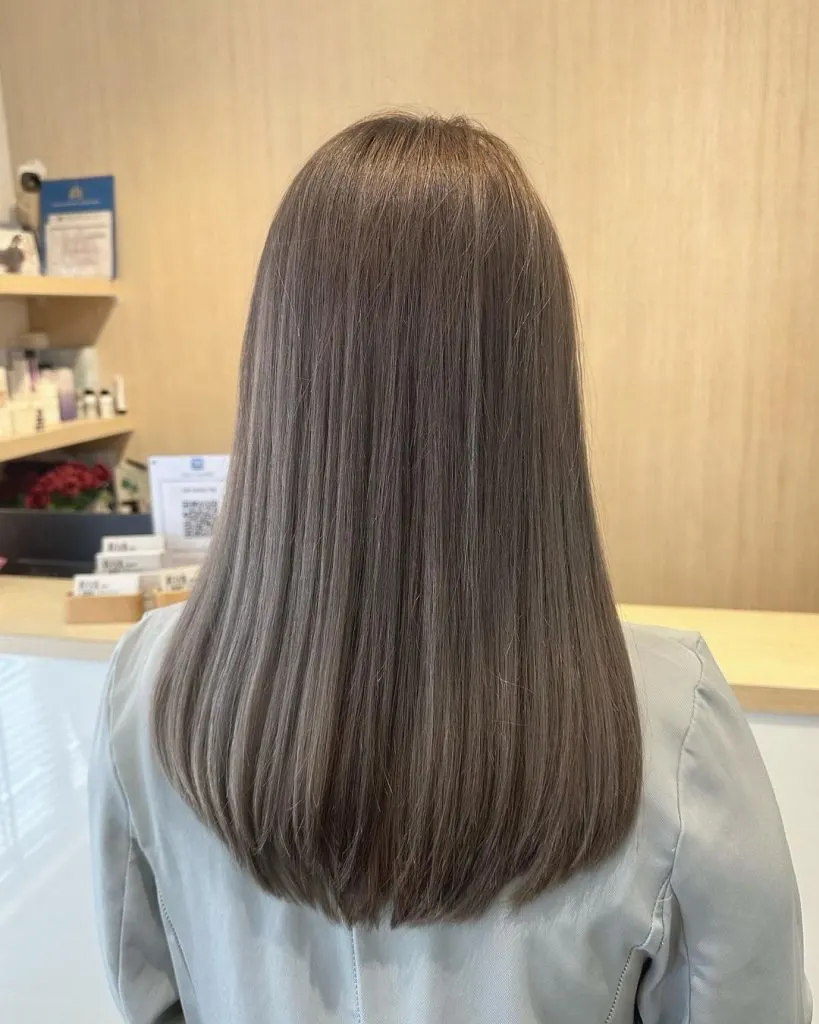 When going for a complete transformation like this black-to-milk-tea-brown dye job and you want a natural look, including a few lowlights or highlights that simulate lived-in color will make it seem like you were born with it.
5. Highlights And Movement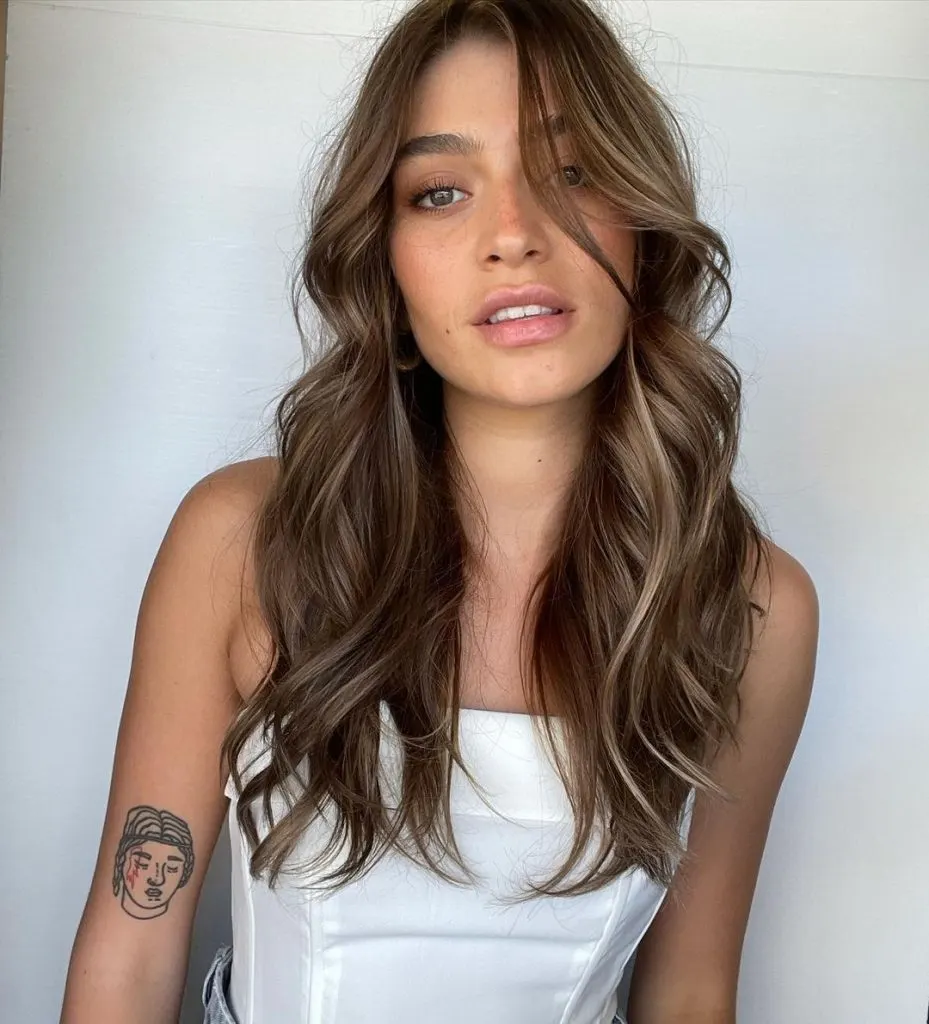 If you like your natural color but it seems flat, a few cool highlights blended into your natural base will add movement and dimension.
6. Luscious Mushroom Brown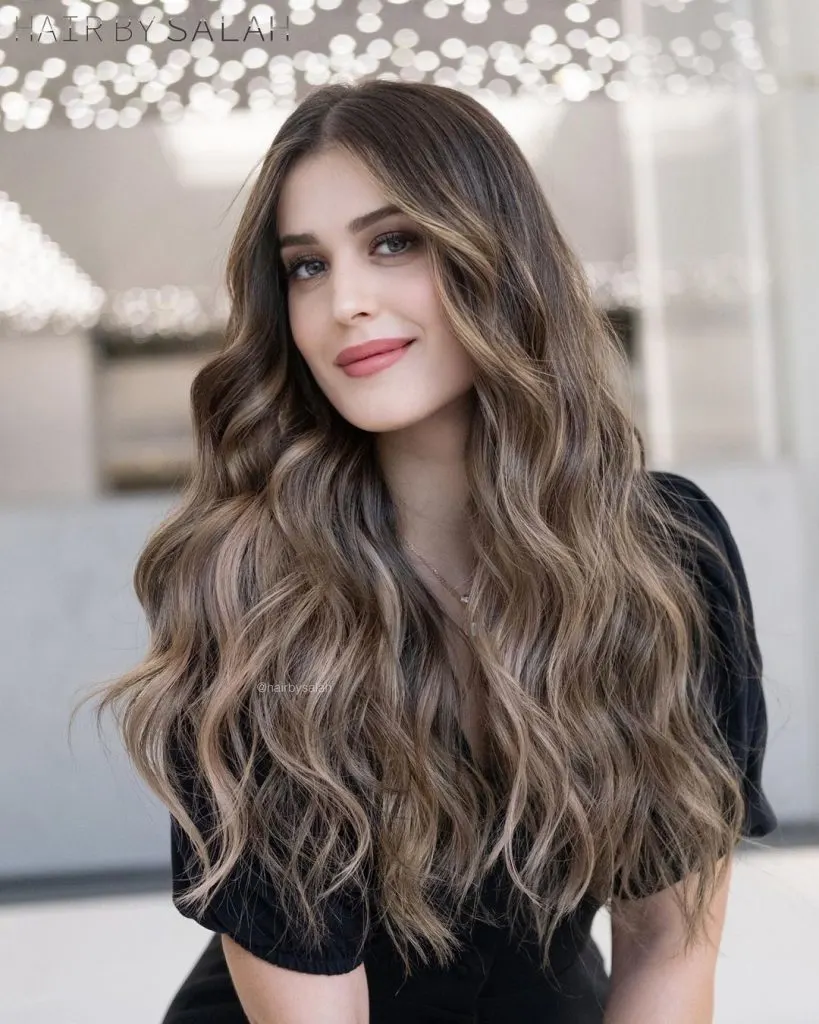 Balayage and careful placement of face-framing pieces has been used to create a rich, dreamy look that will hold up even if you skip a few appointments thanks to keeping the roots natural.
7. Soft Brown Ombre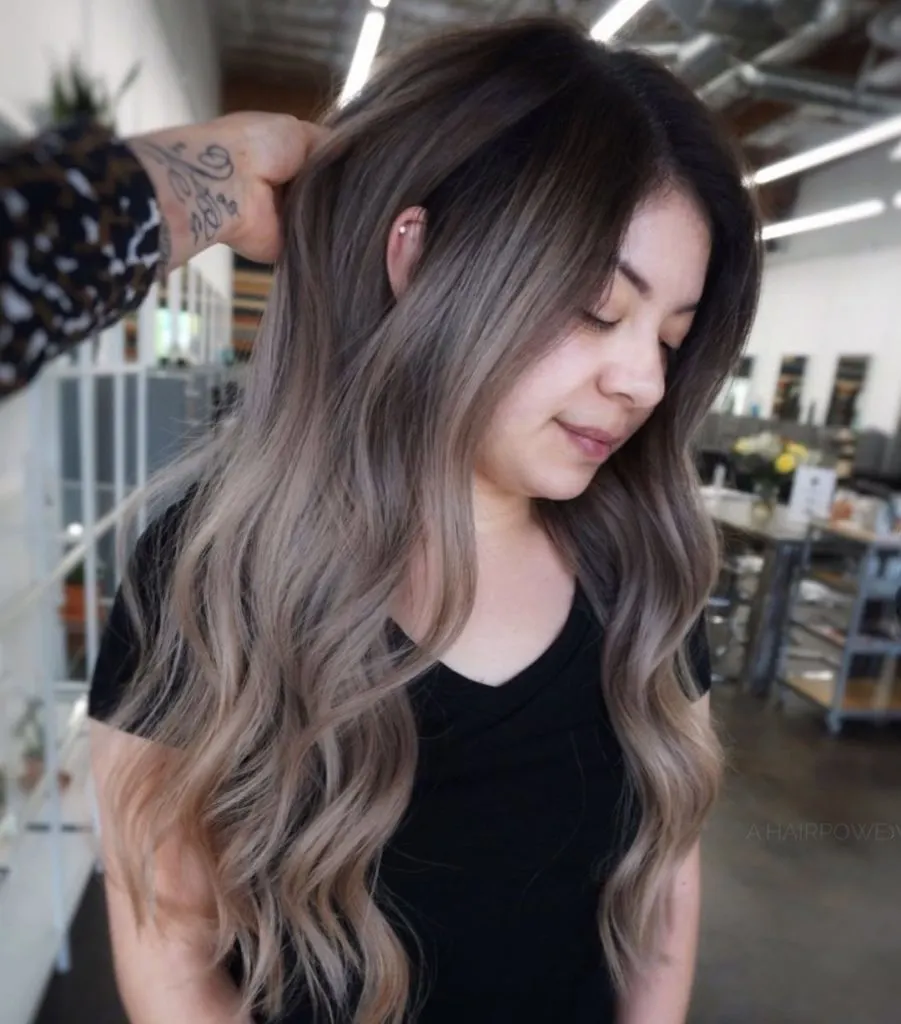 One of the best things about cool shades is that they wash out slower than warm colors, so your hair will look fresh much longer with ash brown than golden brown.
8. Cool Light Brown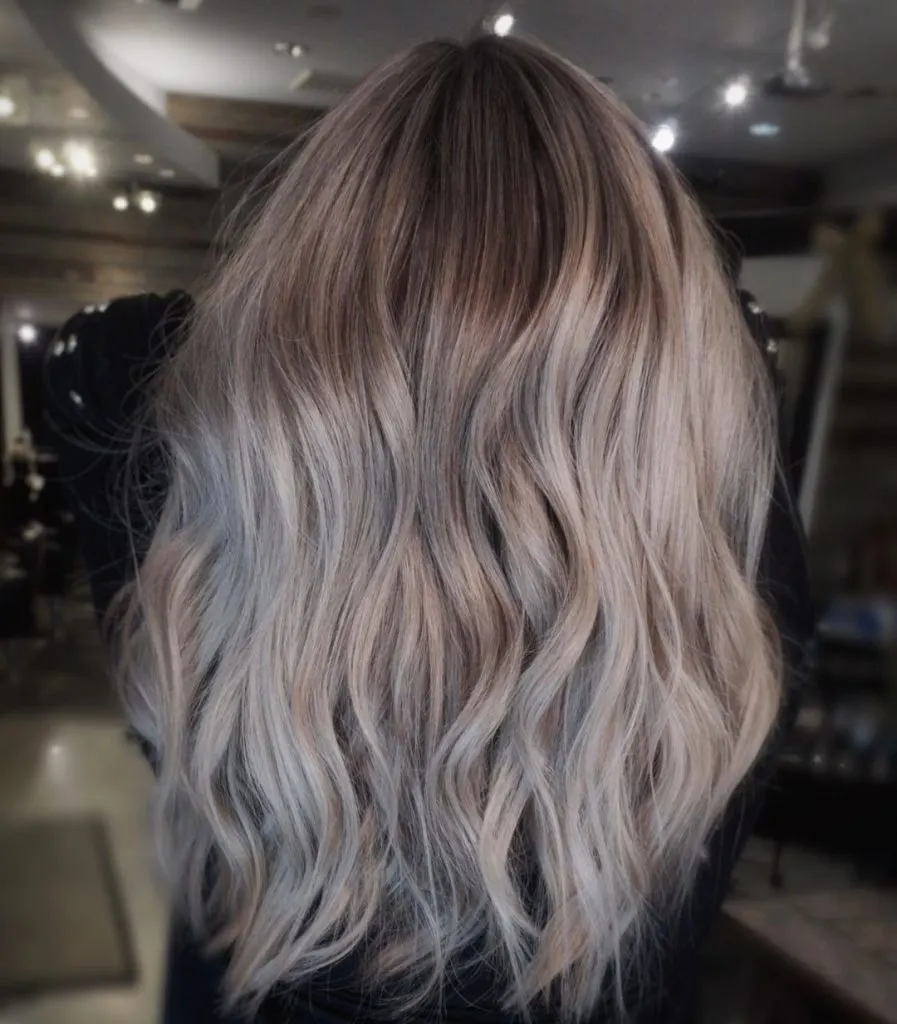 If you can't choose between ash brown and ash blonde, a smokey bronde balayage with dark roots and nearly platinum tips is the best of both worlds.
9. Warm Light Brown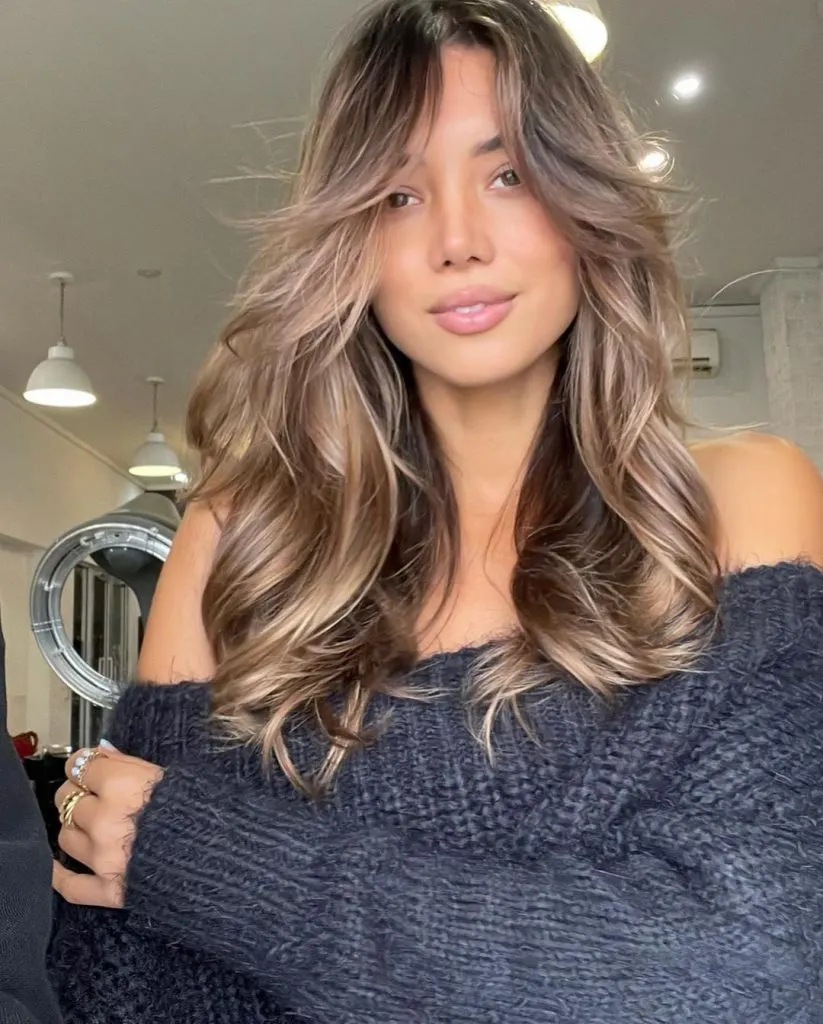 If you have a warm skin tone, sun-kissed highlights around the face on a cool base will give you the chic ash brown that still suits your coloring.
10. Dark Dimensional Brown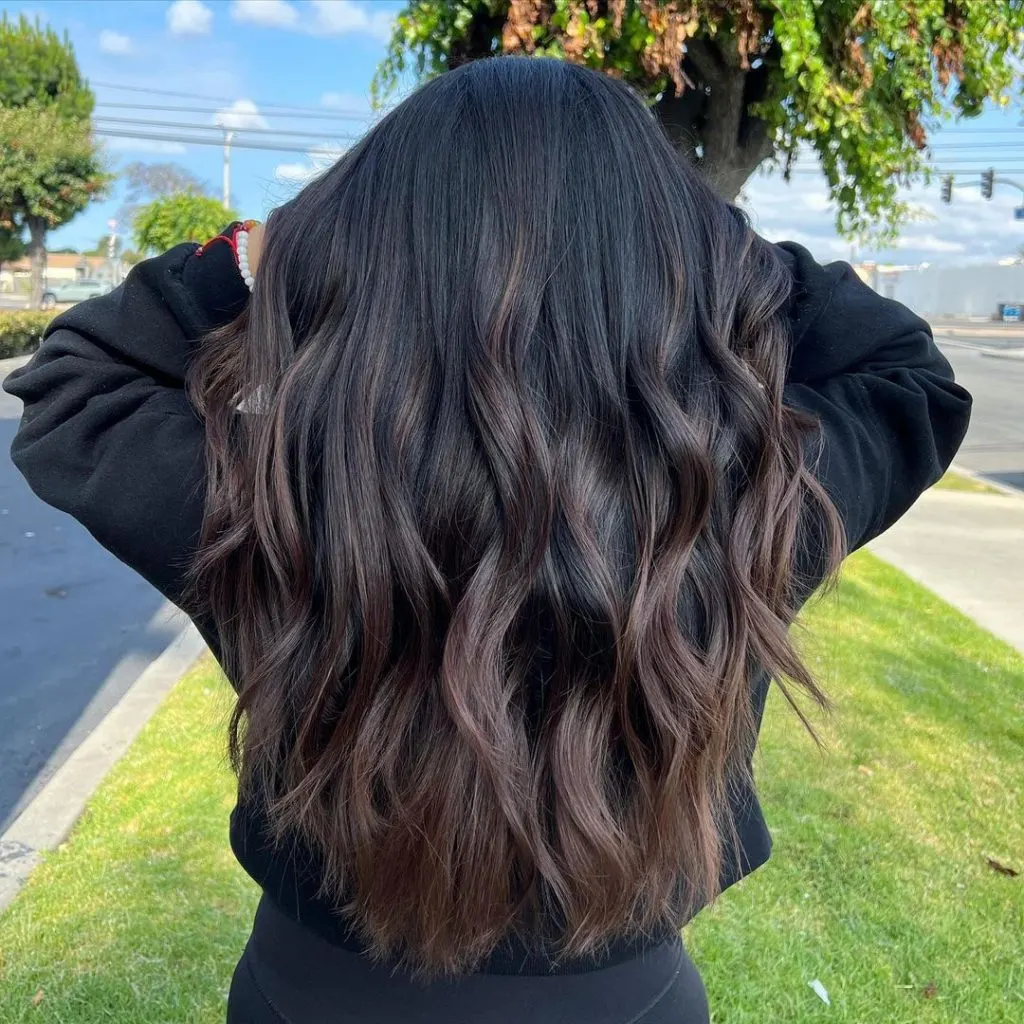 You don't have to go for a drastic change to get a fun new look—an ombre balayage is a fun way to liven up your hair without going all out.
11. Lived-In Light Brown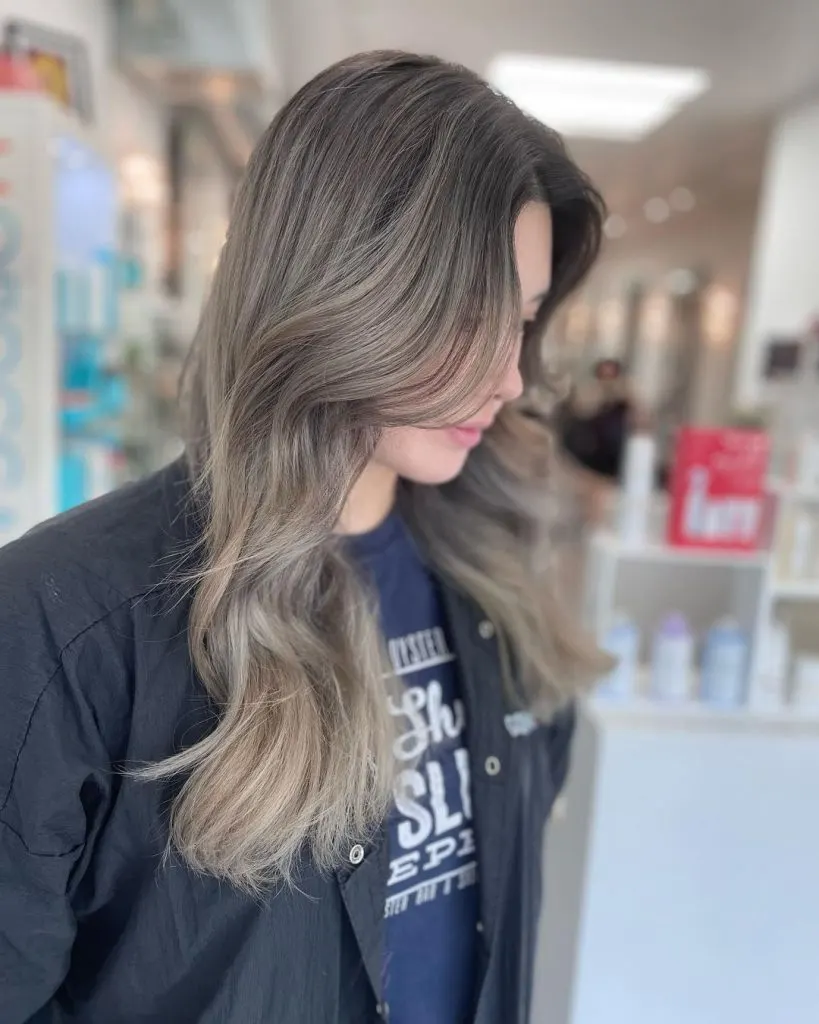 This is the ultimate milk tea ombre that you won't be able to stop posting because it's just so gorgeous.
12. Barely-There Highlights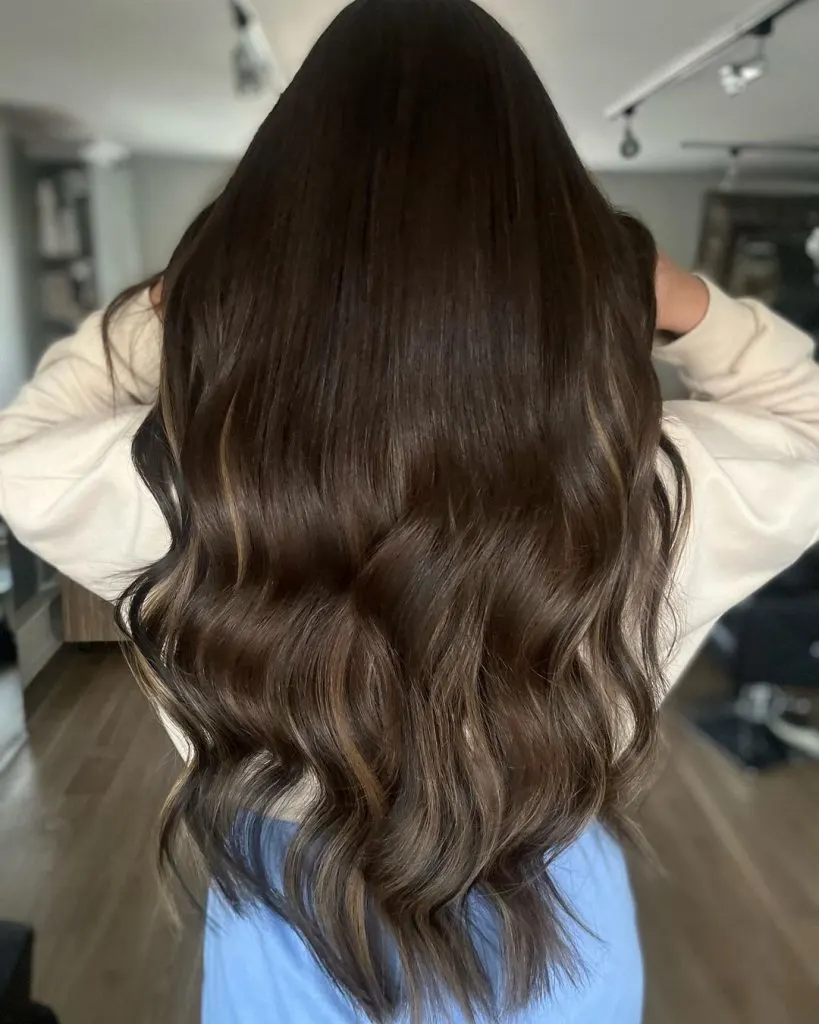 If you're not ready for a major change, a few highlights can do much more for your hair than it seems—they add light, depth and can transform the overall impression of your hair color.
13. Ash Brown Balayage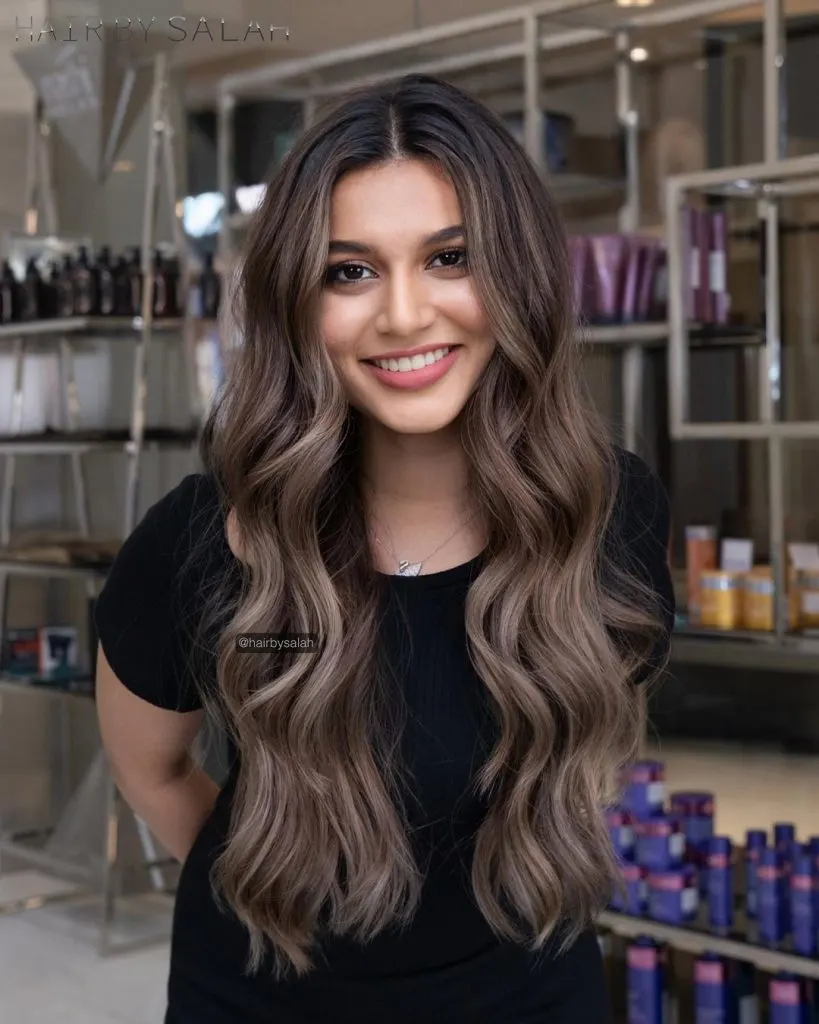 Untouched roots and cool-tinted strands that neutralize warm tones result in a stunning look that can last for months if you take care of it.
14. Mushroom Brown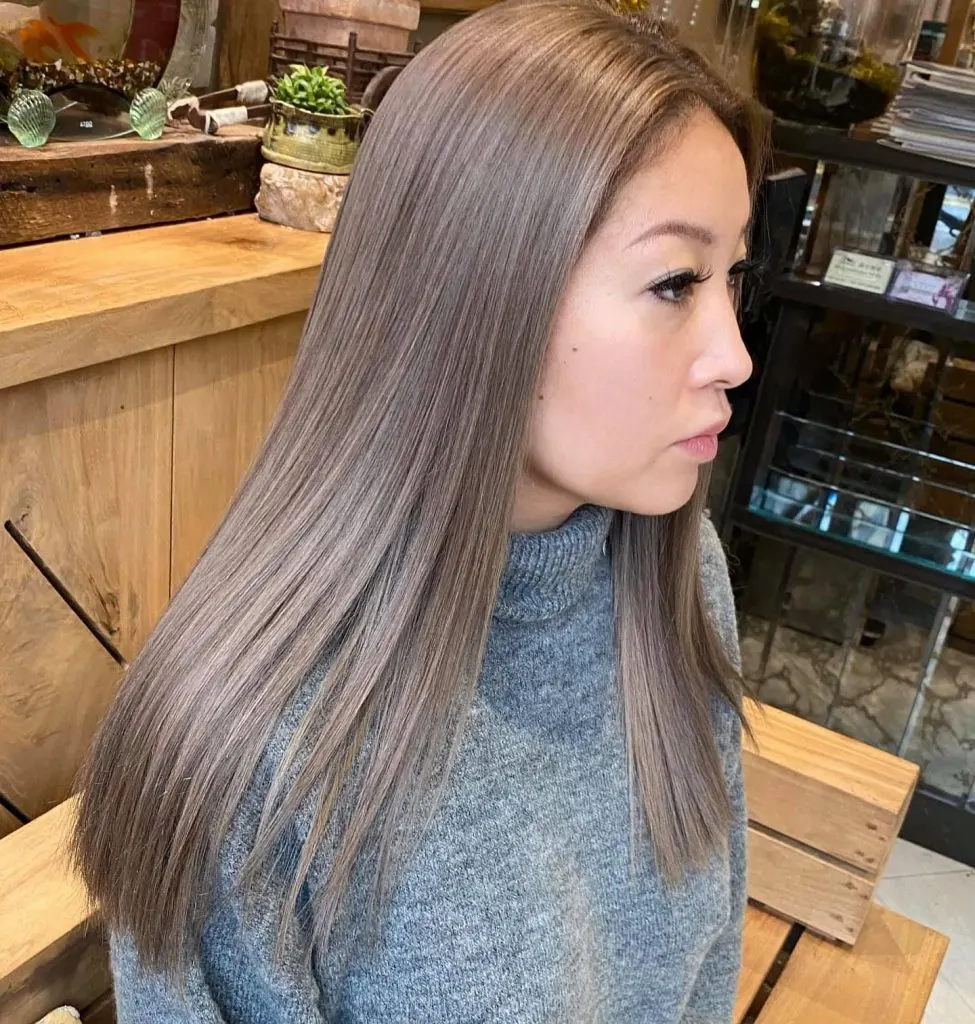 The coveted mushroom brown is so popular for a reason—it looks natural, soft and pretty, but it's clearly well-crafted and intentional.
15. Soft Ash Brown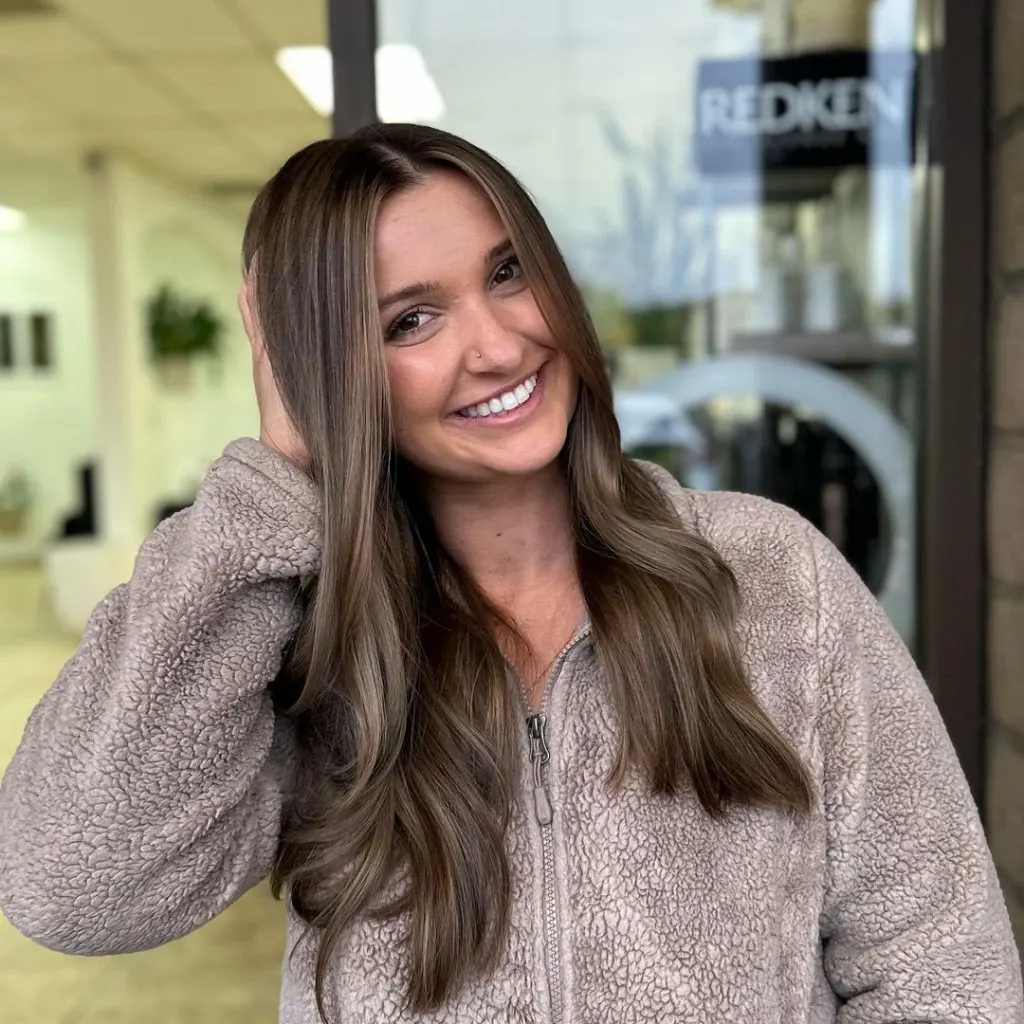 Medium ash brunette can look mousey if left flat, but a few subtle highlights will make it chic and give it lots of dimension.
16. Silver Ash Brown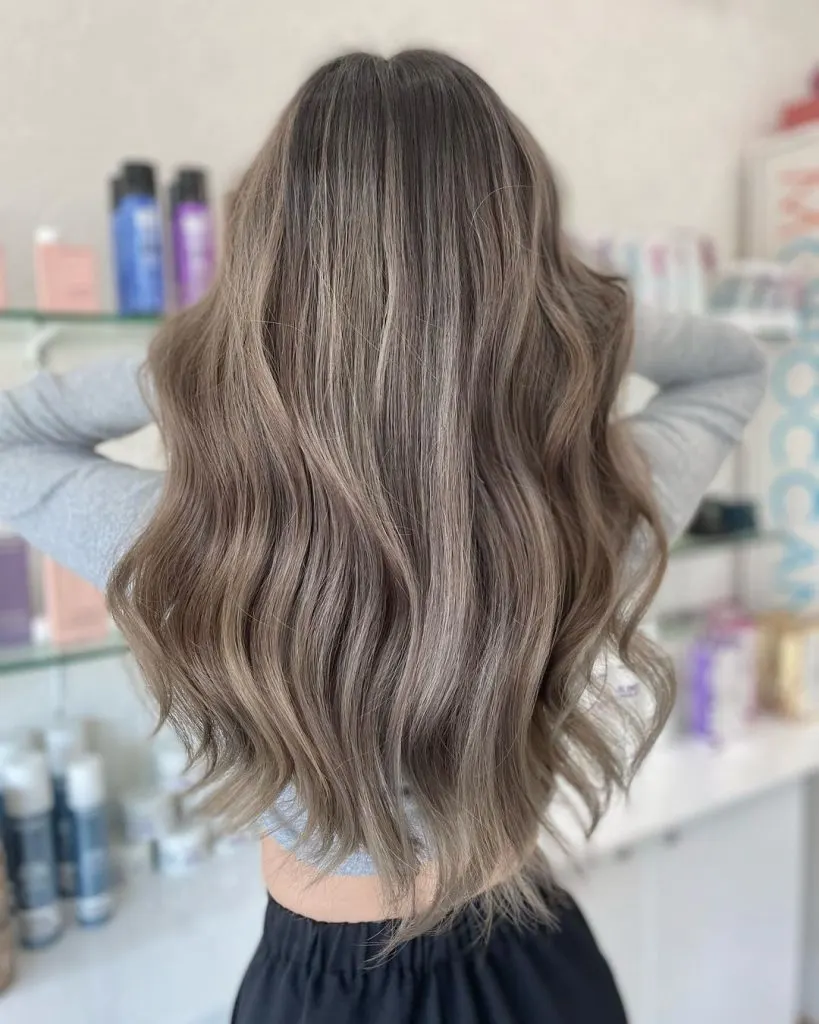 This incredible mixture of silver and brown can only be created by an expert colorist, so make sure you've taken a look at your stylist's portfolio before your appointment.
17. Medium Brown With Face-Framing Highlights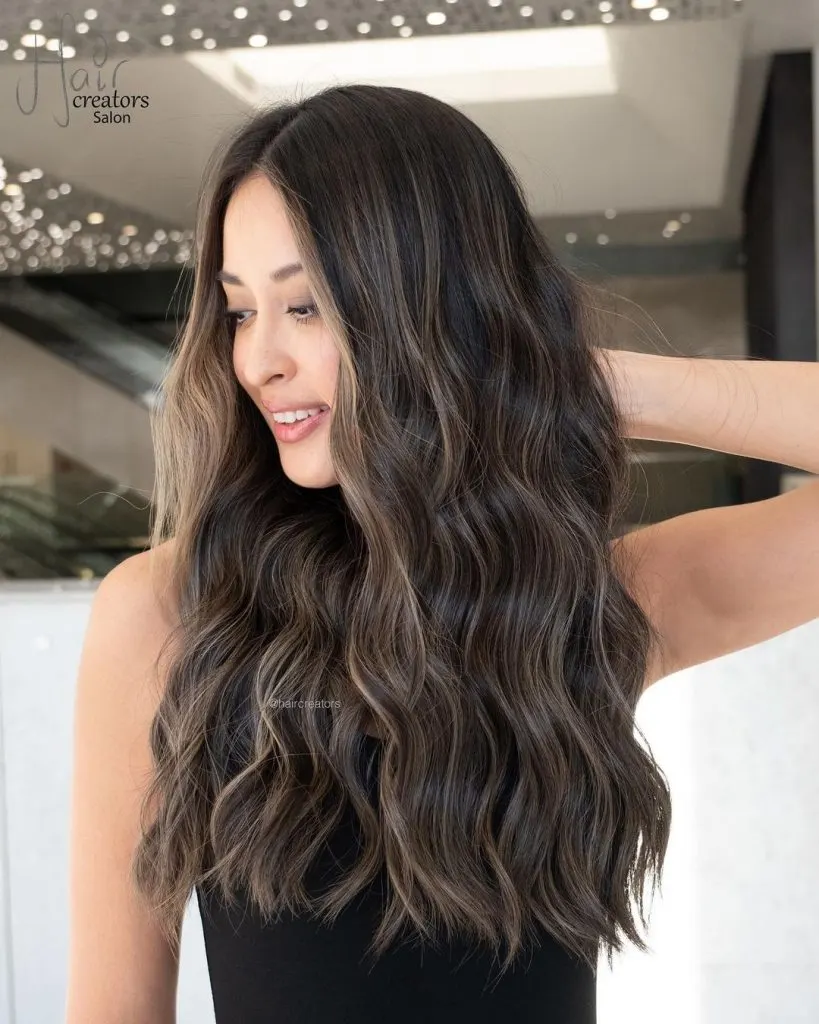 A money piece near the face will tie your whole look together and take it up a notch. This kind of look can be used to wear an ash brown shade with warm skin—just make sure the face-framing strands aren't as cool as the rest.
18. Violet Ash Brown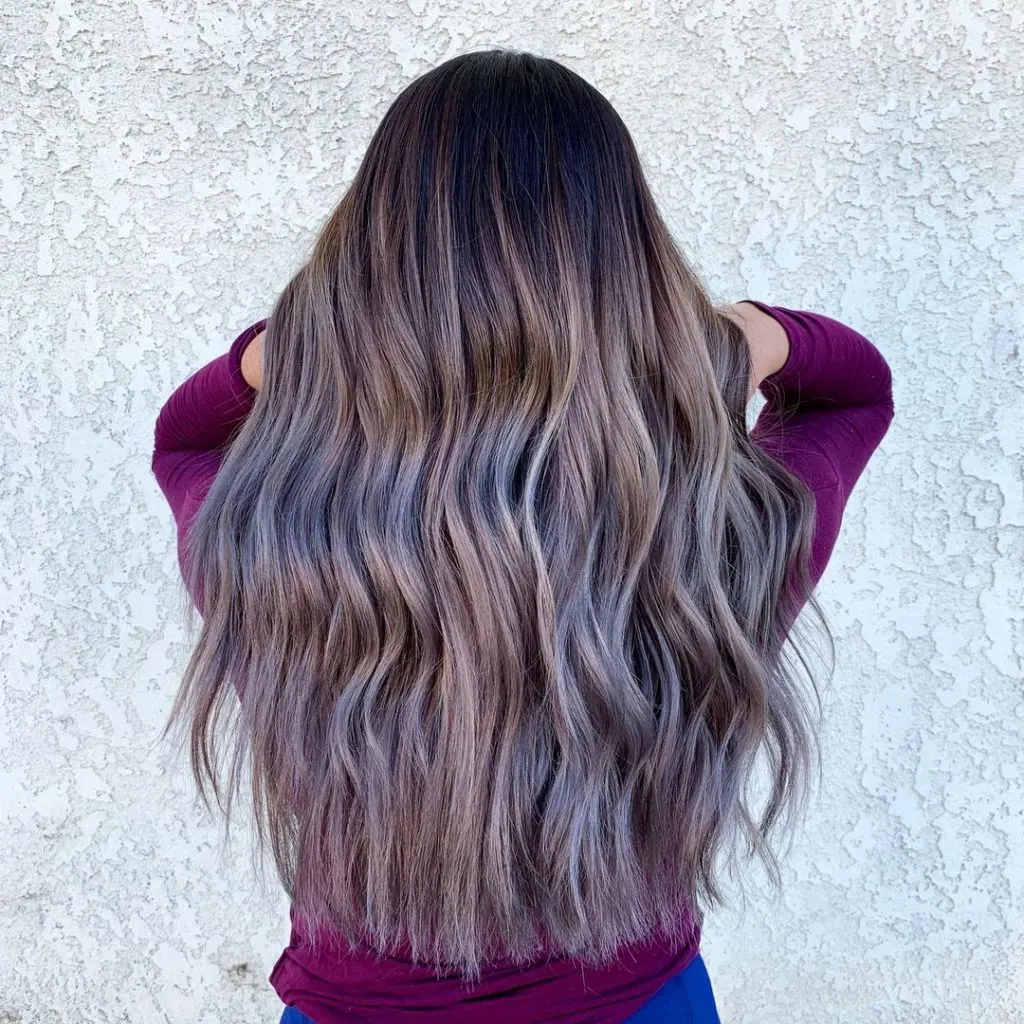 A bit of lavender in ash brown is a low-key way to include a vivid hair color into a natural shade. It's fun and playful, and also looks very flattering on neutral skin tones.
19. Soft Natural Ash Brown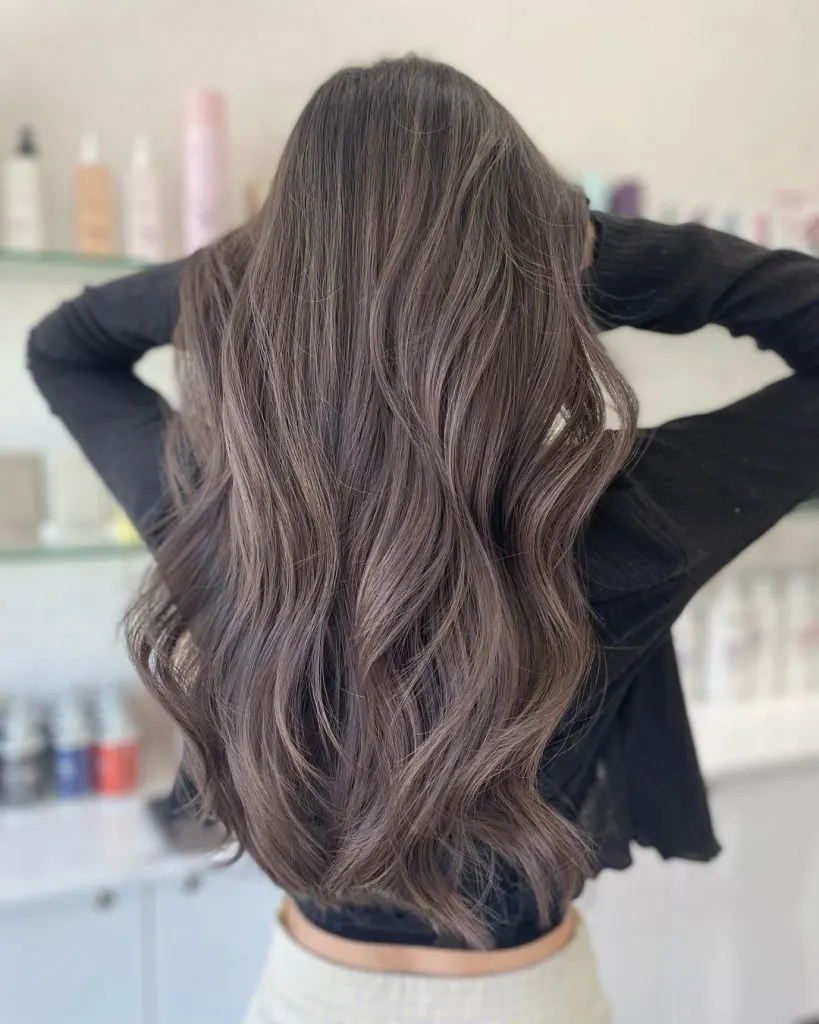 This soft ash shade is giving girl-next-door but elevated, and looks incredibly natural but stylish—it doesn't lack dimension even if it seems to be all one shade.
20. Light Ash Highlights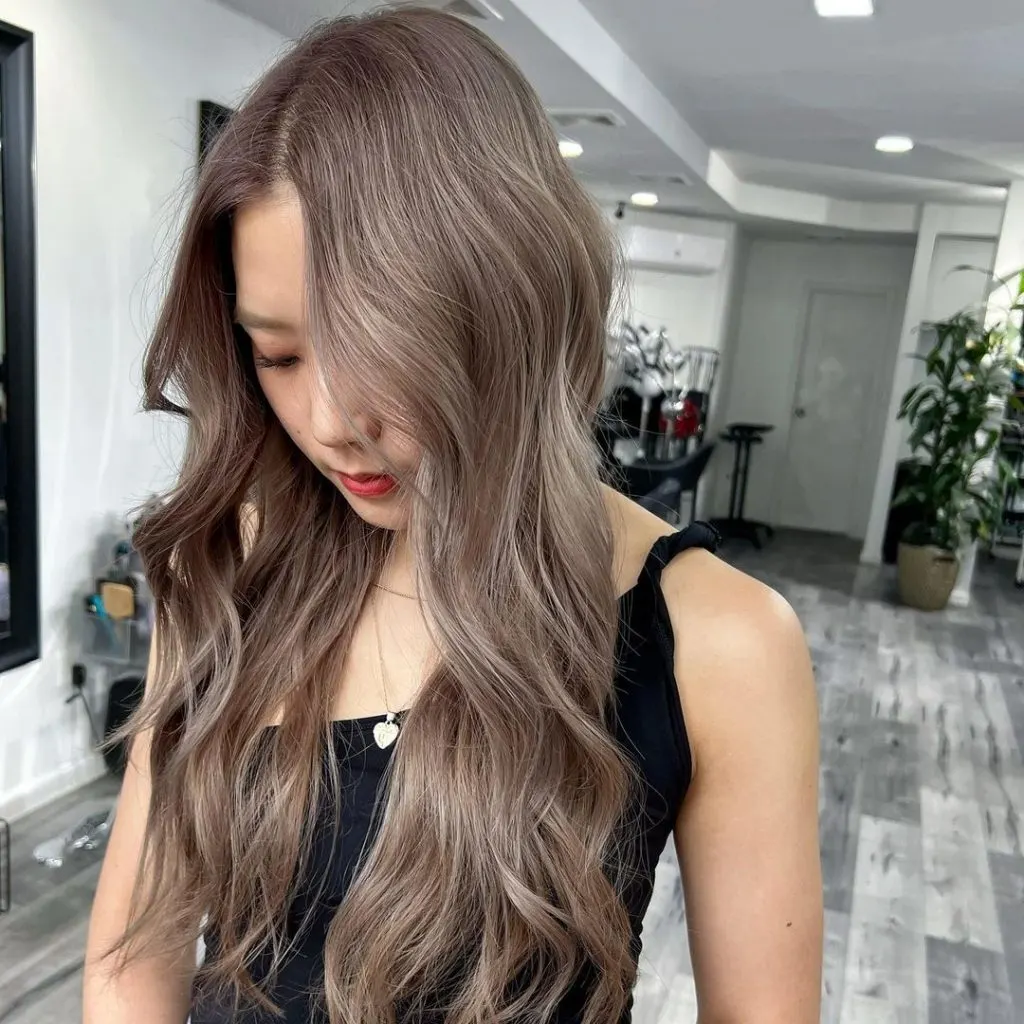 Subtle babylights make this light ash brown multidimensional and bright. This is a warmer shade than usual, so it will suit neutral and warm skin tones.
21. Balayage Ash Brown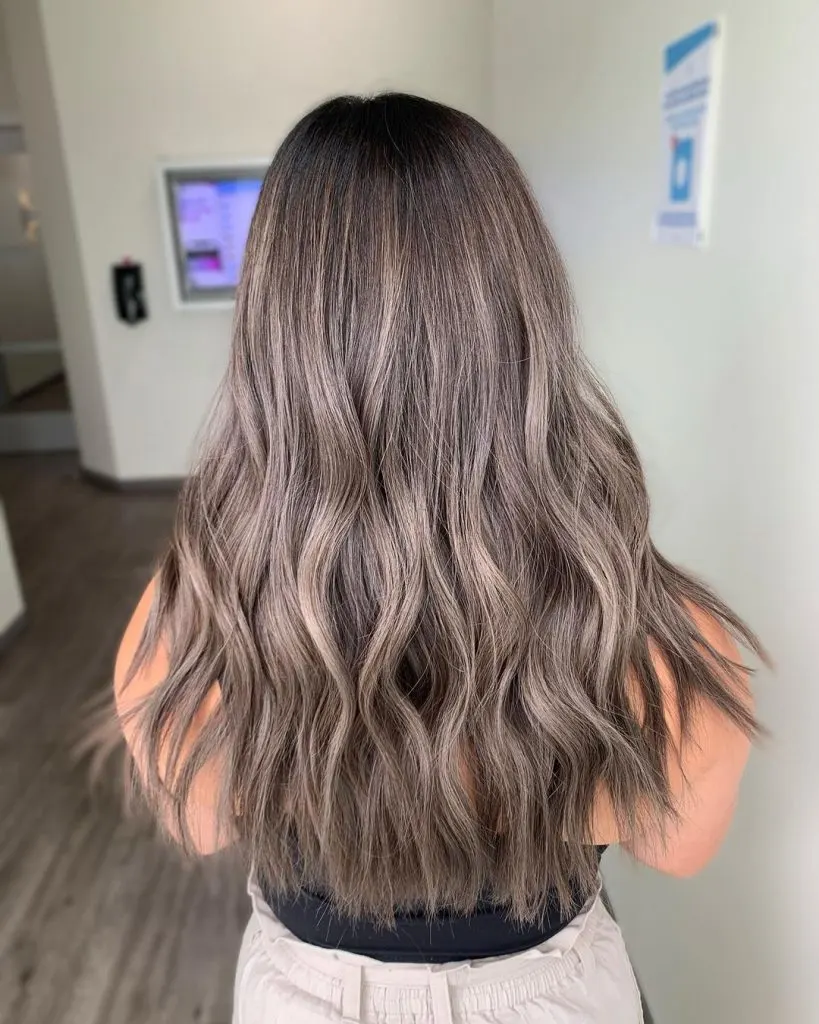 Mushroom brown has been one of the hottest shades around for a couple of years because it's so wearable and pretty, and this balayage with dark roots also makes it super low-maintenance.