Who hasn't walked out of the hair salon disappointed at least once? Even if you've managed to avoid fried hair, I'm sure you know that feeling when your hair is done and it's okay, but not exactly what you wanted.
Balayage, ombre and highlights are common techniques, so learning how to ask for the one you actually want will save you lots of frustration and dissatisfaction.
If you're not sure which is which, here's all you need to know to choose the right one—with plenty of inspo pics to take along once you're ready.
What's The Difference Between Balayage, Highlights And Ombre?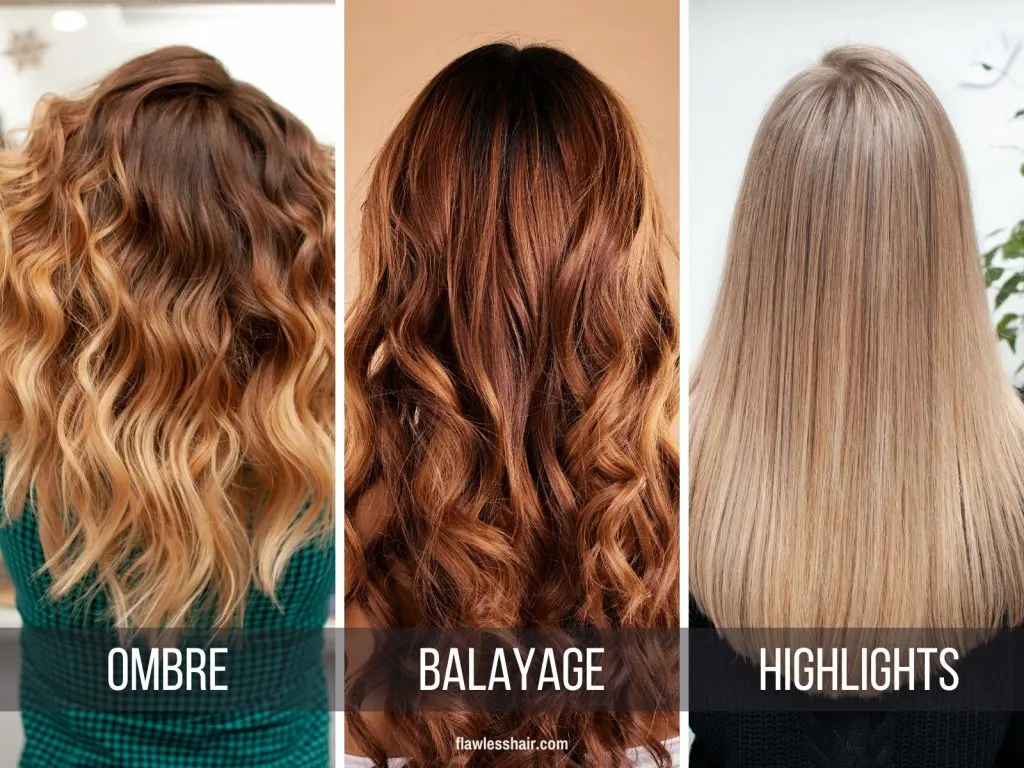 Hair failures often happen because the stylist and the client misunderstand each other. Confusing hairstyling terms and trying to describe techniques you're not really familiar with could be standing between you and your dream look.
To avoid meh hair, make sure you're armed with a clear idea of what you want, know how to ask for it and bring pictures to show your stylist before you head for your appointment (unless you're just dropping by for a trim or a touch-up).
Balayage, ombre and highlights all create a multi-toned look, so they're easy to mix up—each of them involves lightening and multiple colors in some way and they often overlap.
The common misconception about balayage is that it's a look, but it's actually a hair coloring technique. It's a freehand painting method that creates a very natural effect which can't be achieved otherwise.
Highlights, on the other hand, are created using foils. They're much more precise and can be used for more drastic color changes.
A combination of these two methods is also possible—a technique called foilyage that combines the sun-kissed look of balayage with the lightening power of foil highlights.
Unlike these two techniques, ombre is an effect—a two-tone color that gradually fades from dark to light or between different colors. It's often created using a freehand hair painting technique, but it's far more dramatic than the usual look that comes to mind when you think of balayage.
Should you try balayage, ombre or highlights?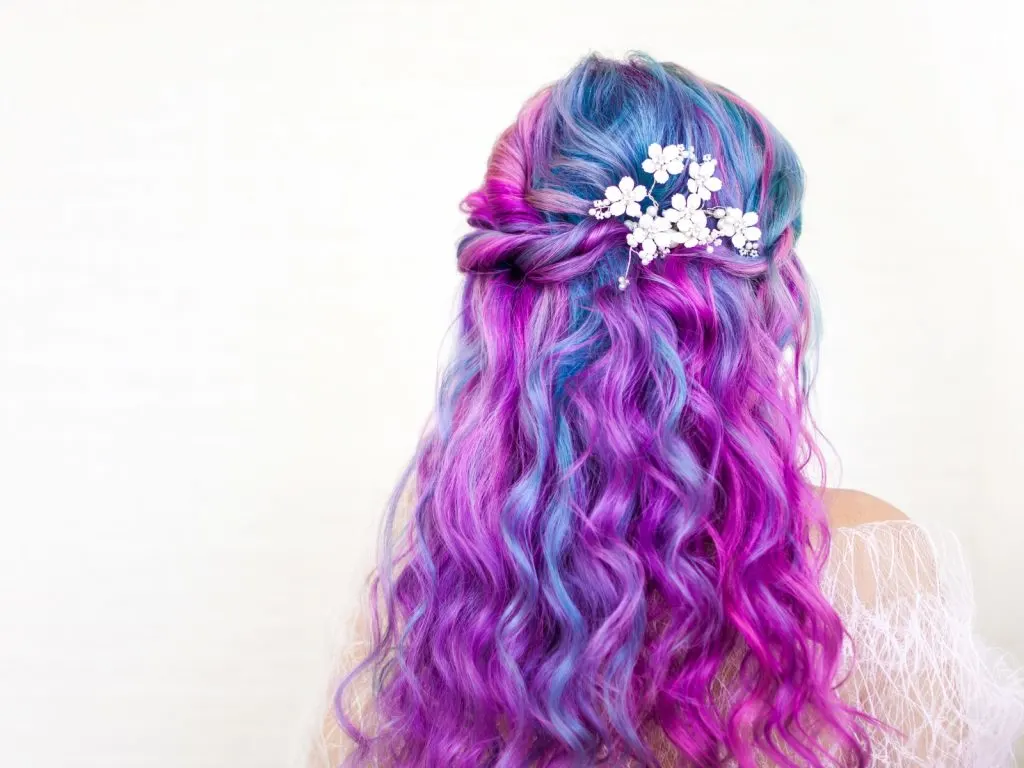 Balayage is the most subtle of the three and grows out naturally into your hair. Highlights and ombre both include much more contrast and create statement looks.
Here's a quick overview that could help you narrow down which one you're drawn to.
Choose balayage if you want slightly lighter strands that seamlessly blend into your natural hair color and don't need frequent touch-ups.
Choose highlights if you want root to tip intense lightening, precise placement or contrast between lighter and darker hair.
Choose ombre if you want to experiment with color or want to try colors which might not suit your skin tone.
Read on for a more detailed breakdown of each with lots of examples.
What Is Balayage?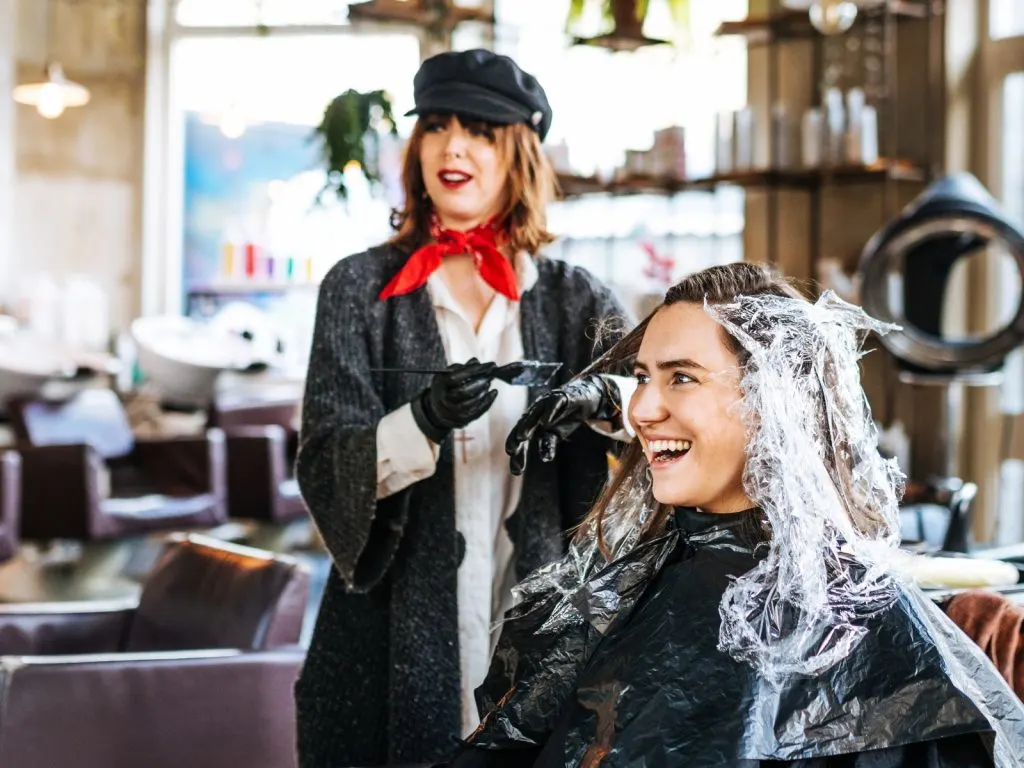 Balayage—meaning "sweeping" in French—is a highlighting technique where dye or lightener is hand-painted on the surface of the hair. Focus isn't on coloring the roots, but applying color from mid-length to the ends. It's a very low-maintenance look that won't need to be touched up for months, thanks to the soft regrowth.
Using a light hand, the colorist sweeps dye from the bottom up onto random sections of the hair, creating a natural-looking effect. The final look isn't a drastic color change, but slightly lighter strands that blend into the base color creating a sun-kissed look with lots of depth.
1. Honey Blonde Balayage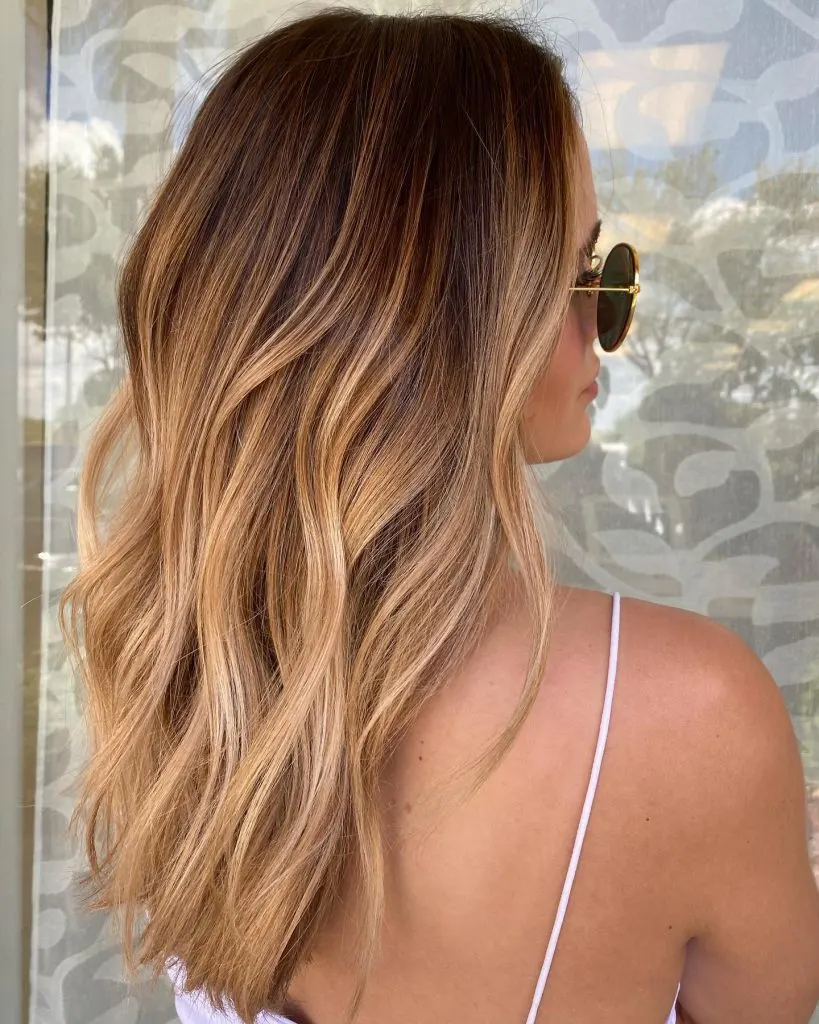 Sun-kissed blonde is the first thing that comes to mind when you think of balayage, and this look shows why. The seamless transition from the dark roots to the golden strands looks natural, lived-in and so effortless that it can make even those who prefer something completely different consider it.
2. Green Balayage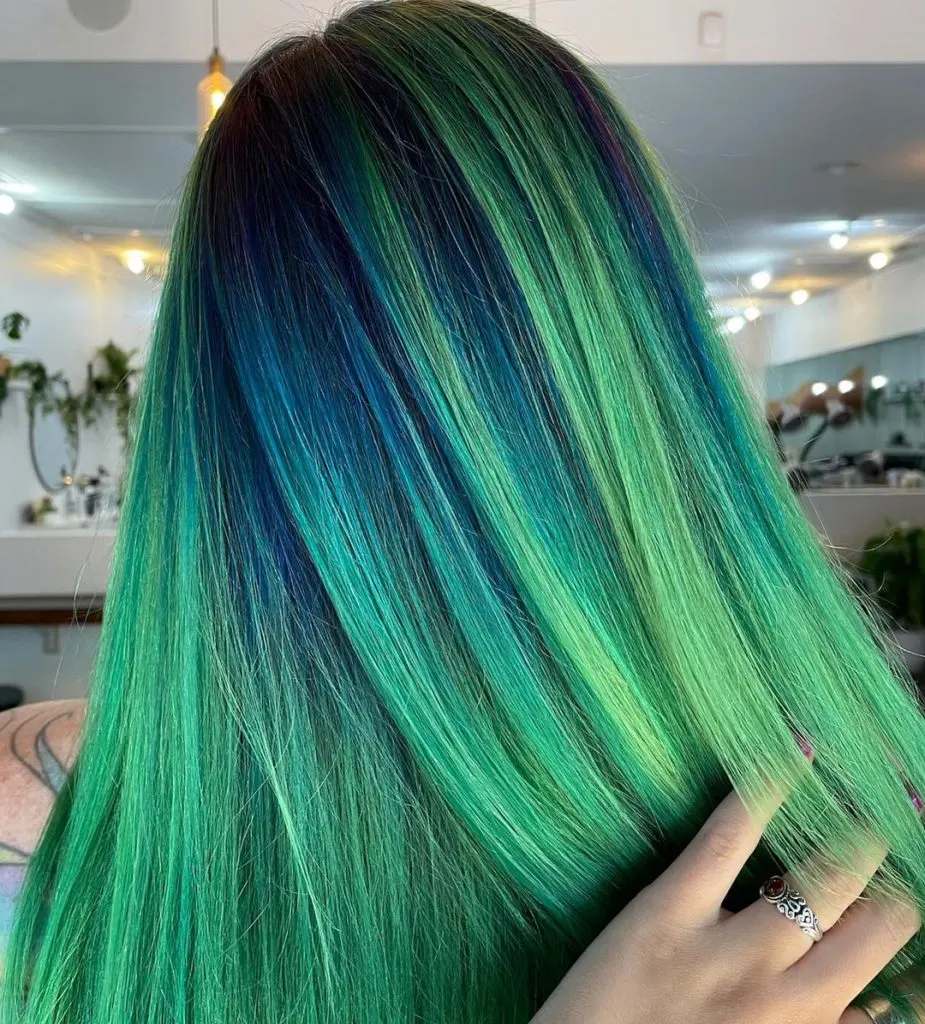 Even though it creates very natural transitions, balayage still gives you lots of options to play by combining various shades in unexpected ways—this blue and green combo is striking!
3. Platinum Balayage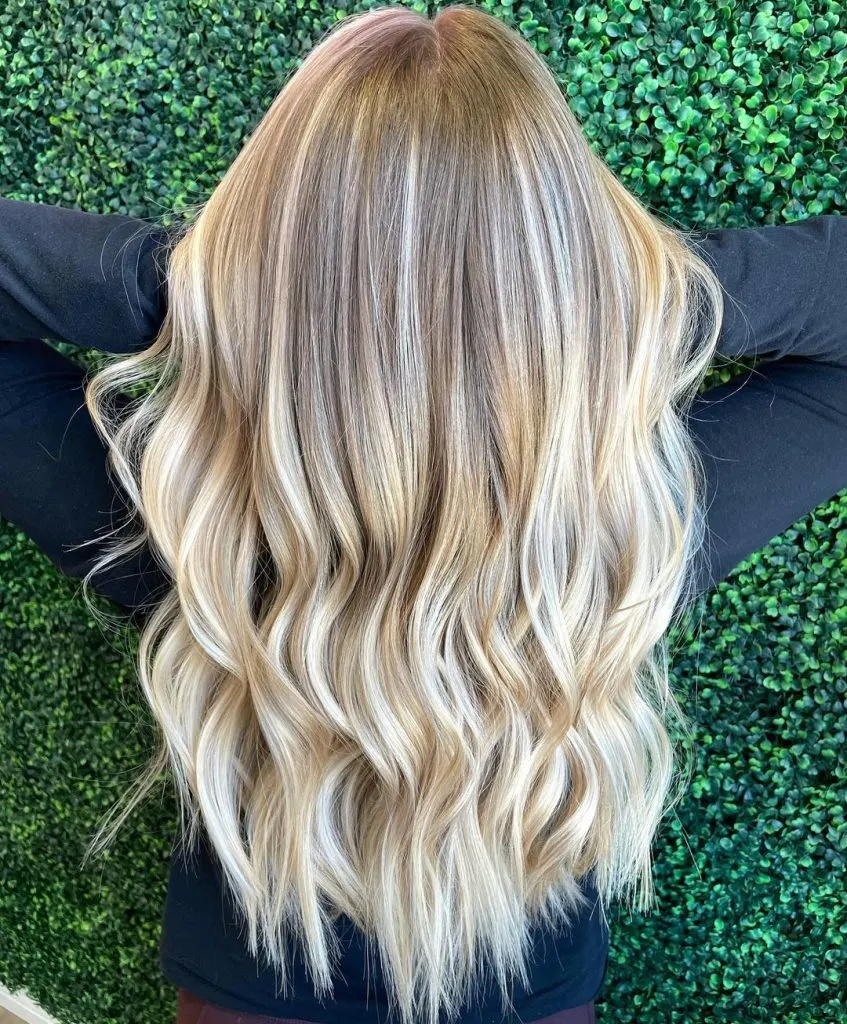 If you're a natural blonde and want to go lighter, a platinum balayage that blends paler strands with your slightly darker roots will take your look to the next level.
4. Muted Pink Balayage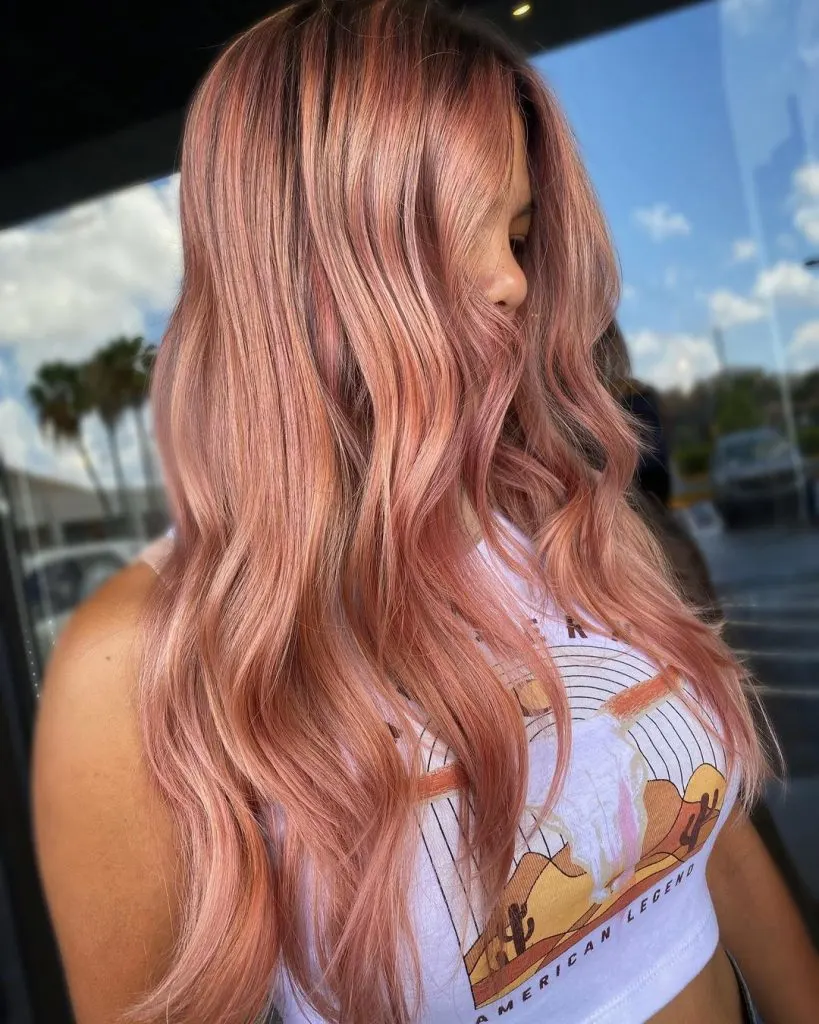 Vivid shades look much softer when balayage is used to infuse color into the lengths, and as the hair grows out, if transforms into an ombre look.
5. Natural Red Balayage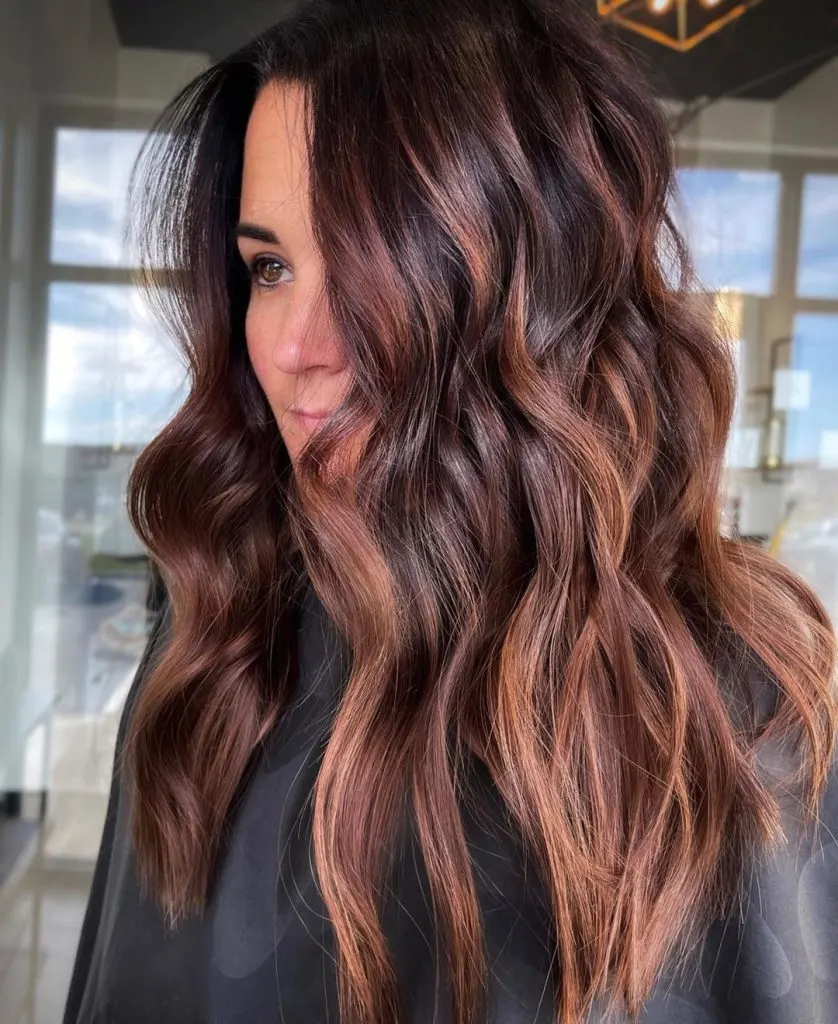 Lighter auburn hand-painted onto a darker base creates the impression of natural highlights and evokes days spent in the sun.
6. Blue Balayage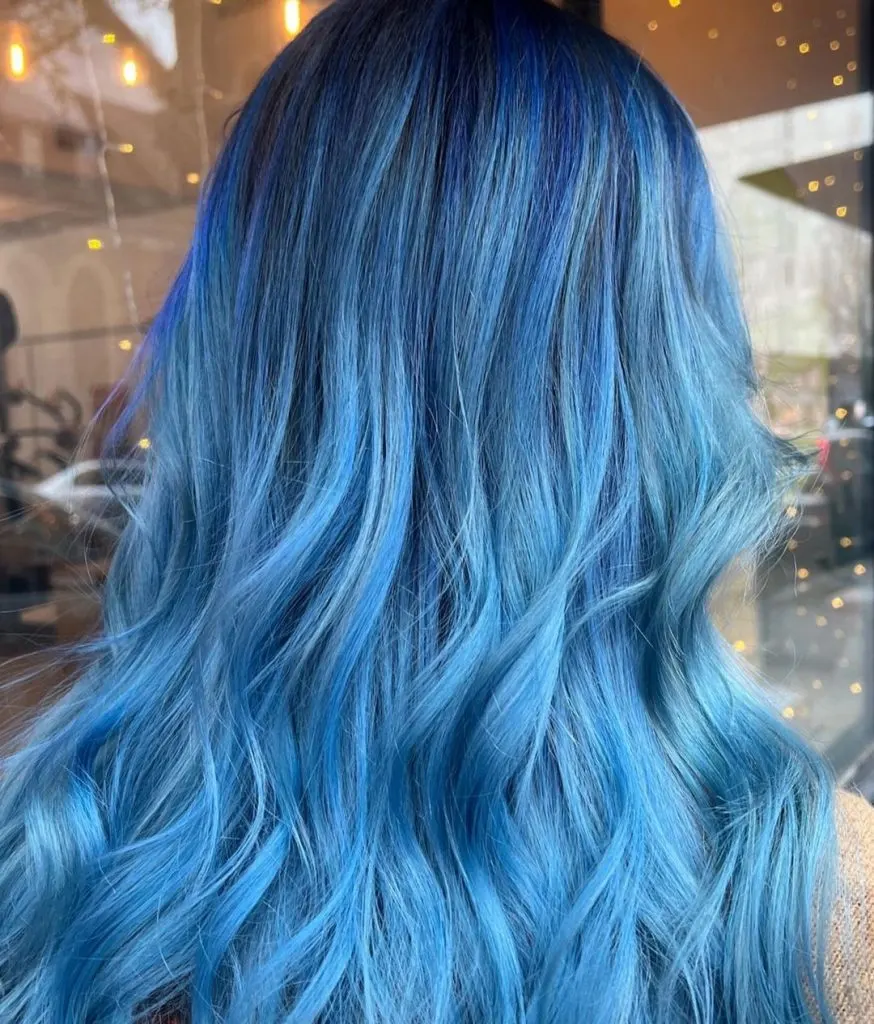 Unnatural shades painted on with balayage look soft and striking at the same time—they blend into the natural hair color seamlessly.
7. Golden Brown Balayage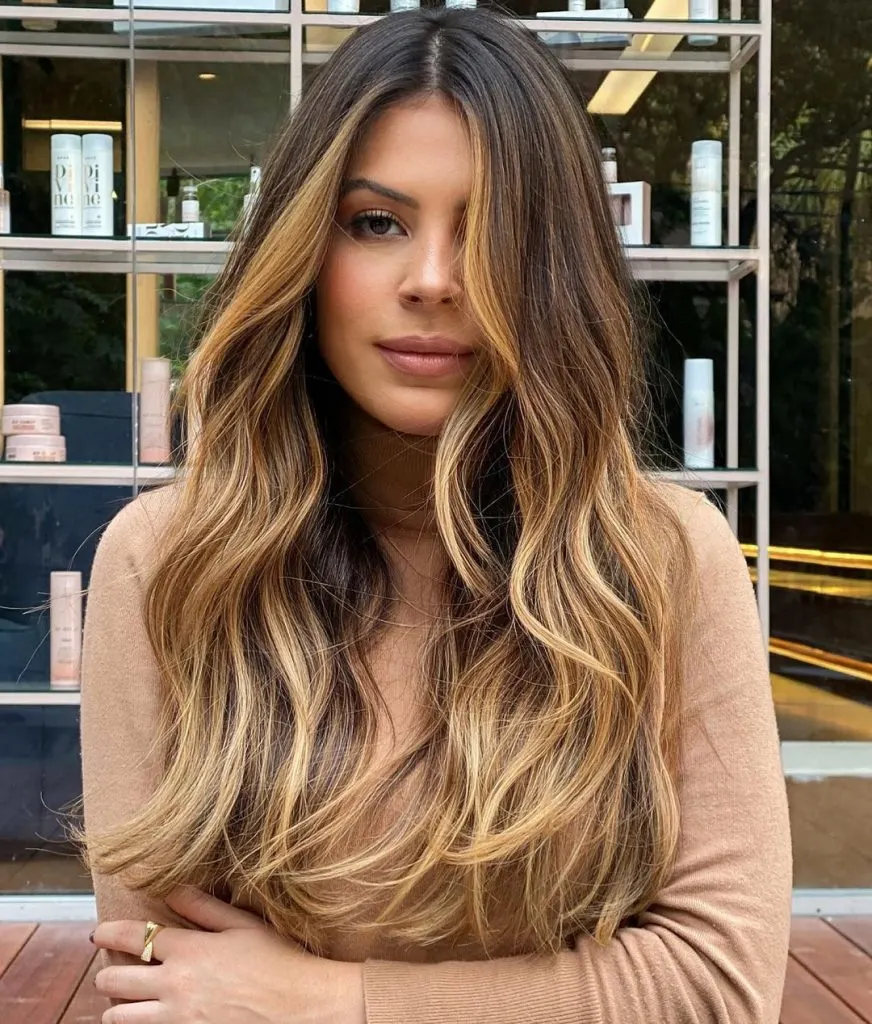 Balayage is the best choice when you want to create face-framing highlights that brighten the features.
8. Bright Copper Balayage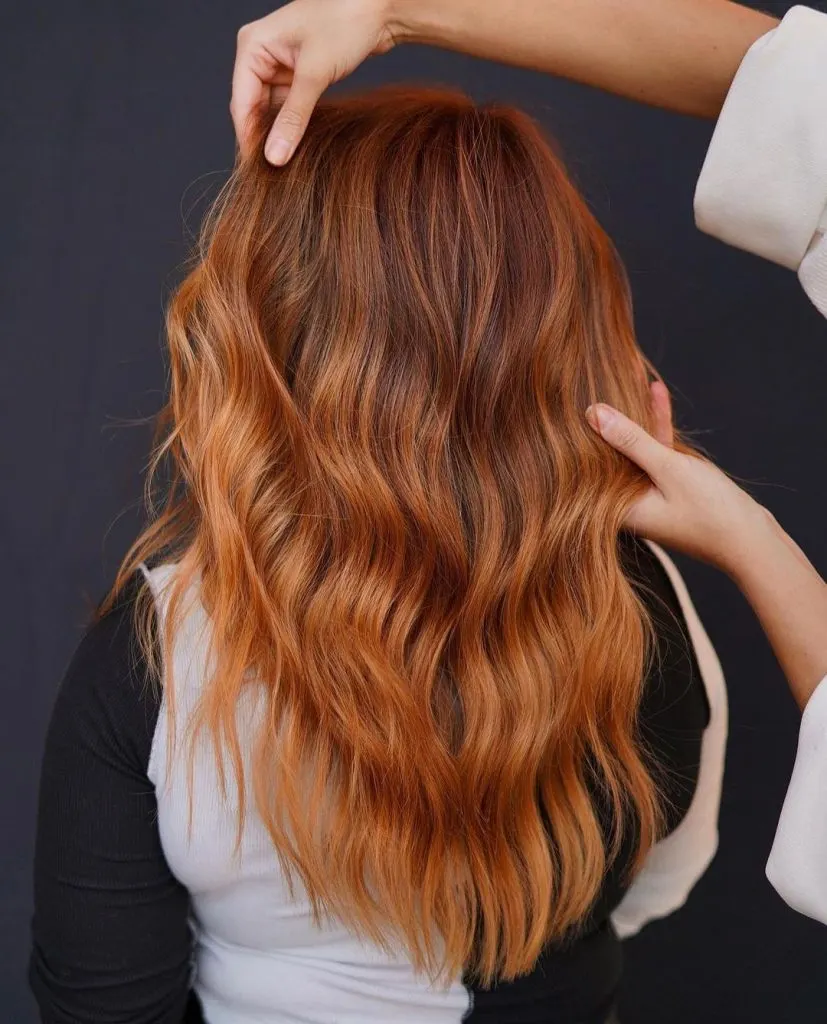 Whether you're a natural redhead looking to liven up your hair or you want to pretend you are one, you can't go wrong with this incredibly vivid balayage.
9. Mermaid Balayage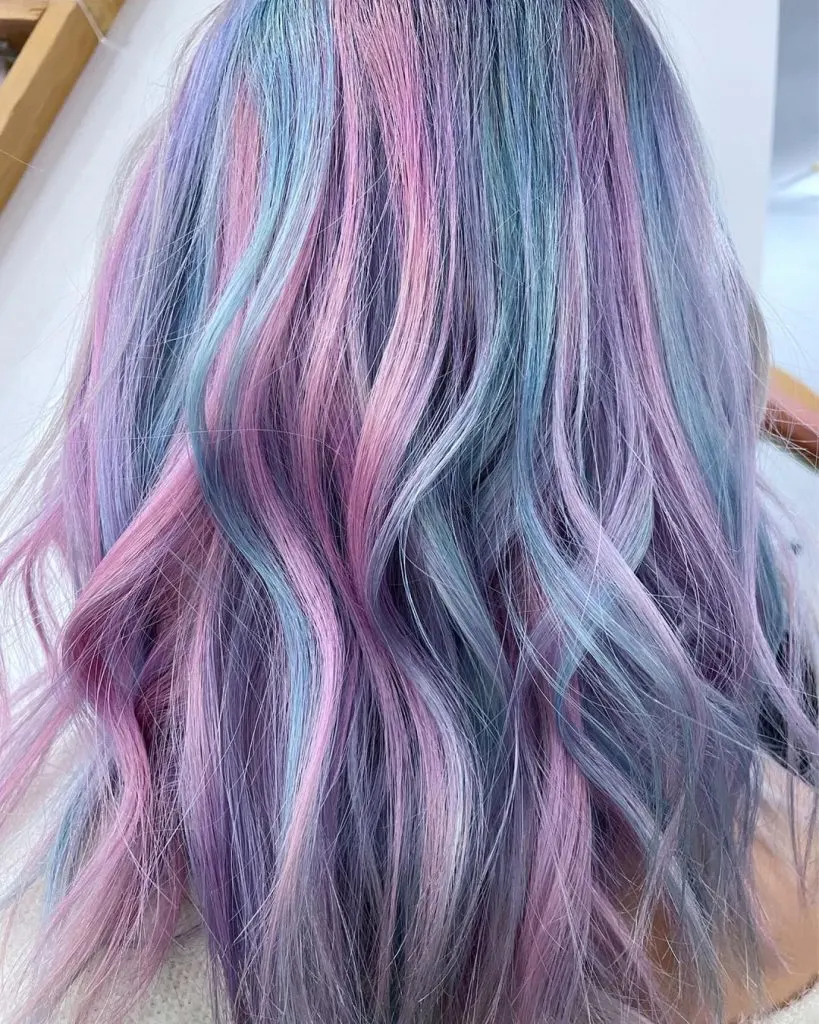 Balayage can also be used to paint different color highlights into your hair, especially when you want to mix them up. It can create highlights and lowlights in natural colors, or multi-colored looks like this one.
10. Bronde Balayage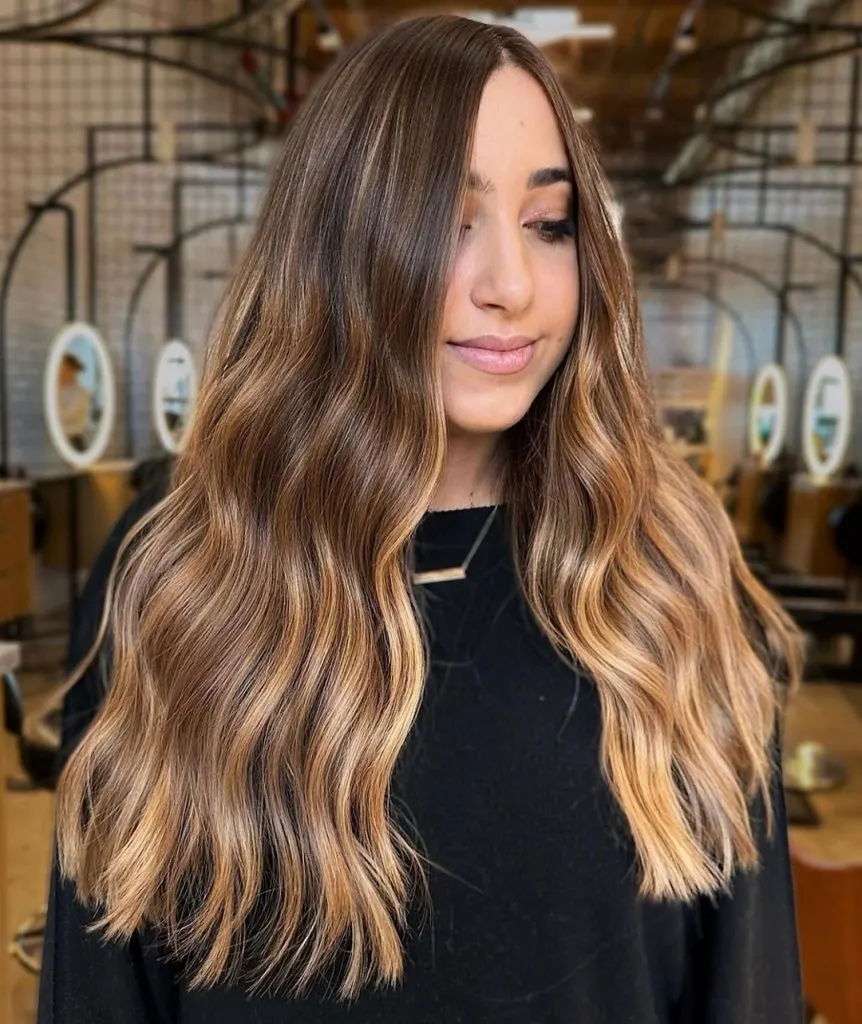 This look is as low-maintenance as it's stunning. Aside from just the barest sweeps of color near the roots, only the mid-points and the ends have been saturated with color, so you won't have to return to the salon for a while.
What Are Highlights?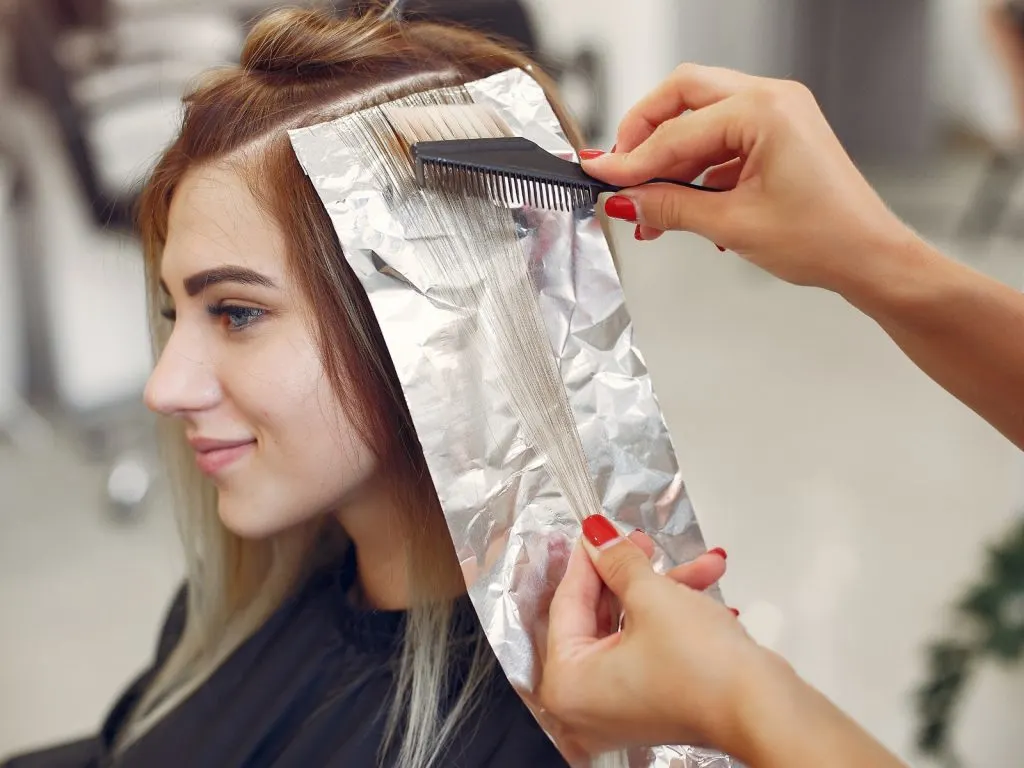 Highlights are applied using foils from roots to ends. Hair is sectioned and each section is painted, then wrapped in aluminum foil to isolate color and help lightening. The entire hair strand is saturated in lightener or dye—with balayage, the color is applied only to the surface.
The end result is consistent and precise. Highlights evenly lighten the strands from root to tip, lift the color and brighten the hair. They're much more obvious than balayage and don't look as natural, but they also offer the possibility of a more drastic color change.
Foil highlights are more affordable than balayage, but they require more maintenance as they don't grow out seamlessly.
1. Copper Highlights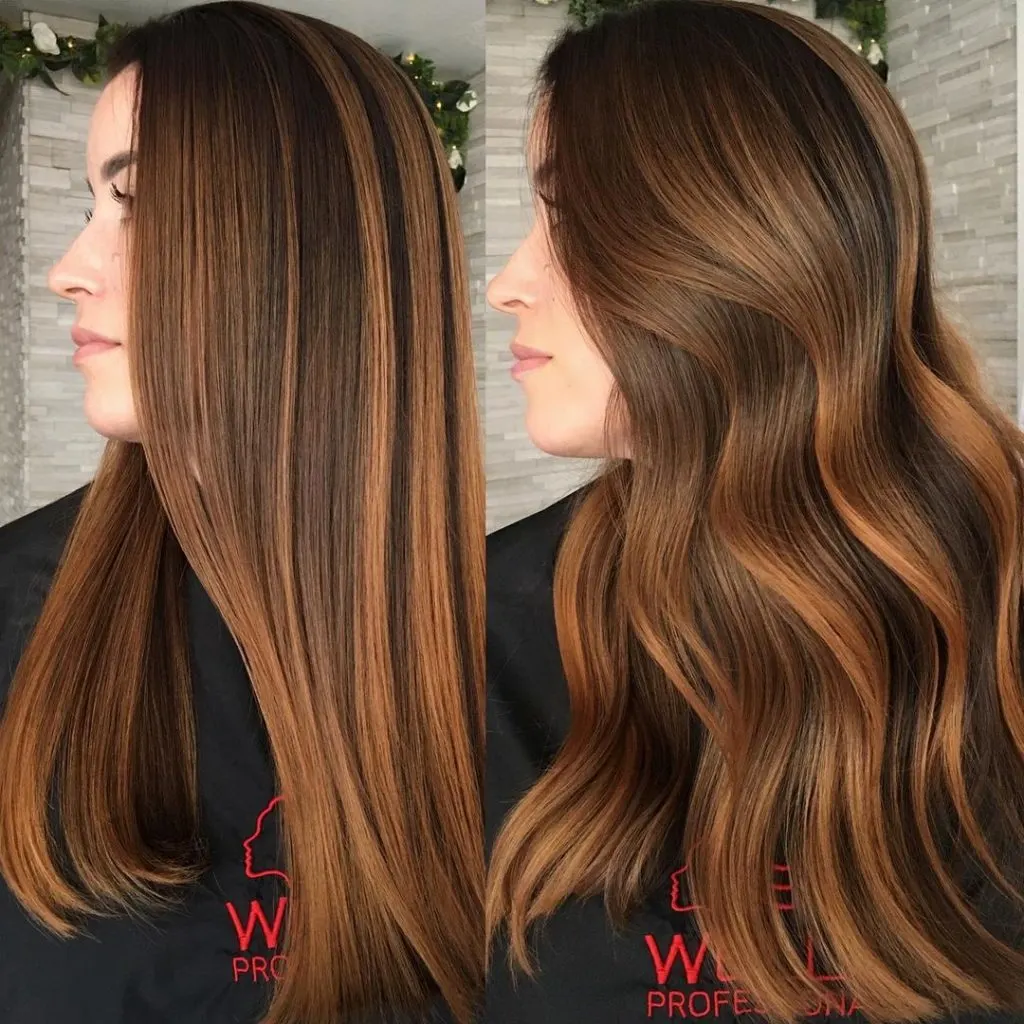 Highlights are more obvious than balayage and they're applied root to tip, yet this copper look appears quite natural and soft.
2. Golden Highlights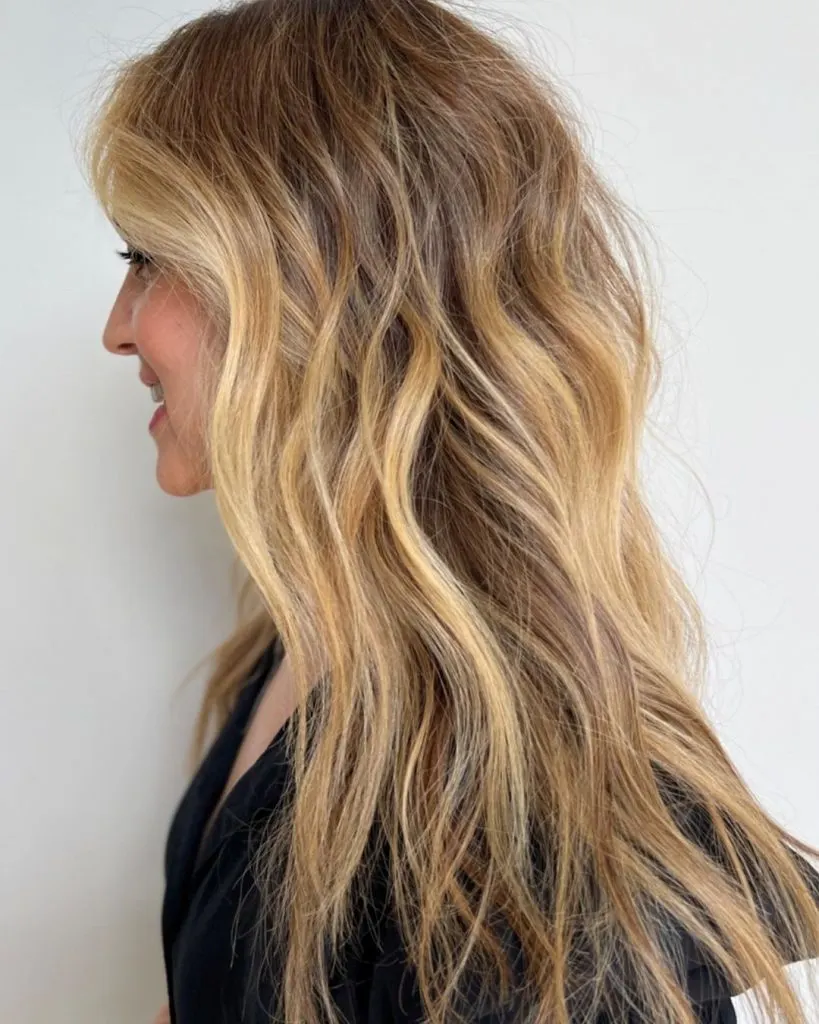 If you want to lift your hair color more than a few shades, highlights are a great alternative to dying all your hair.
3. Blue Highlights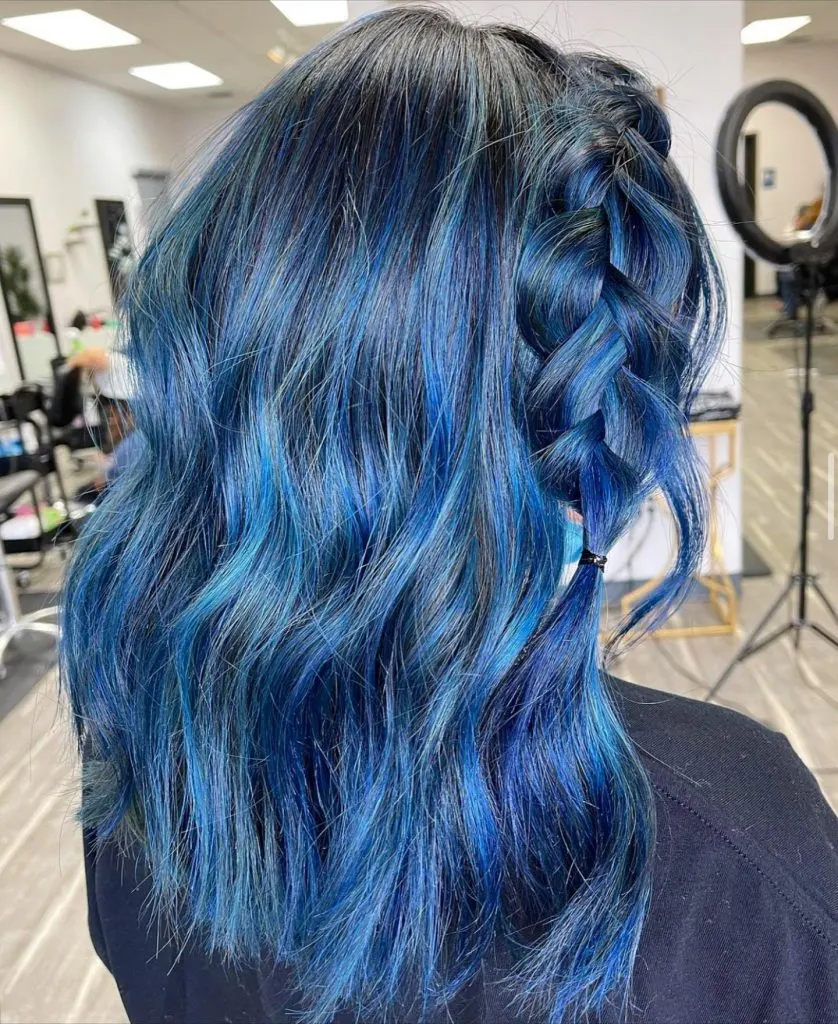 Highlights don't only have to be blonde—after lightening, any color can be applied to create various fun combinations.
4. Delicate Highlights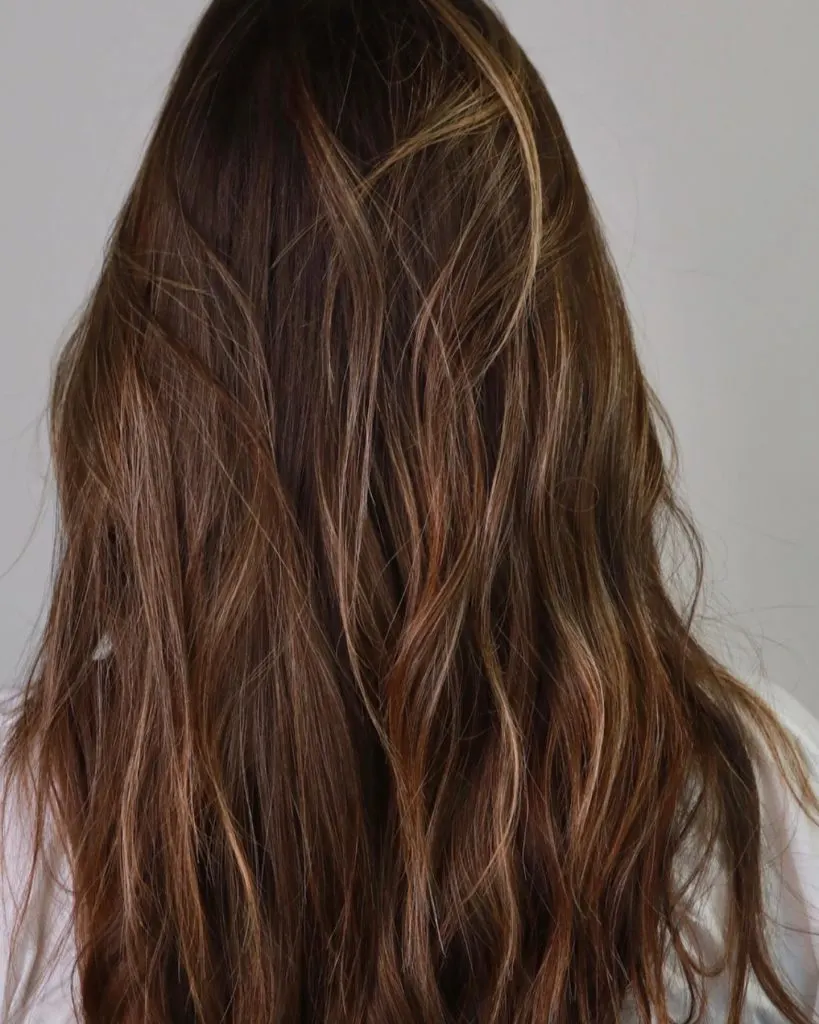 Delicate babylights are subtle, creating a pretty, refreshing look of spending the day in the sun.
5. All-Over Platinum Highlights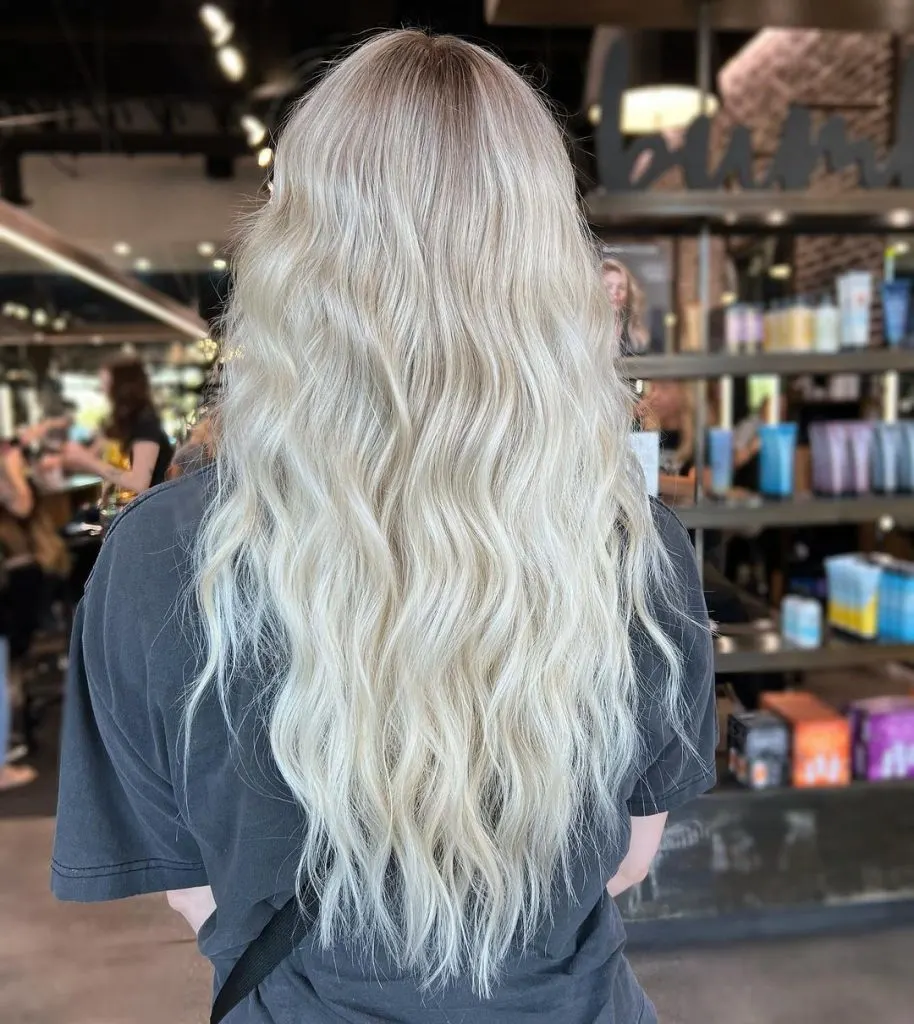 When you want to go very light, highlights can give you the effect you want while creating minimum damage to the hair.
6. Barely-There Chocolate Highlights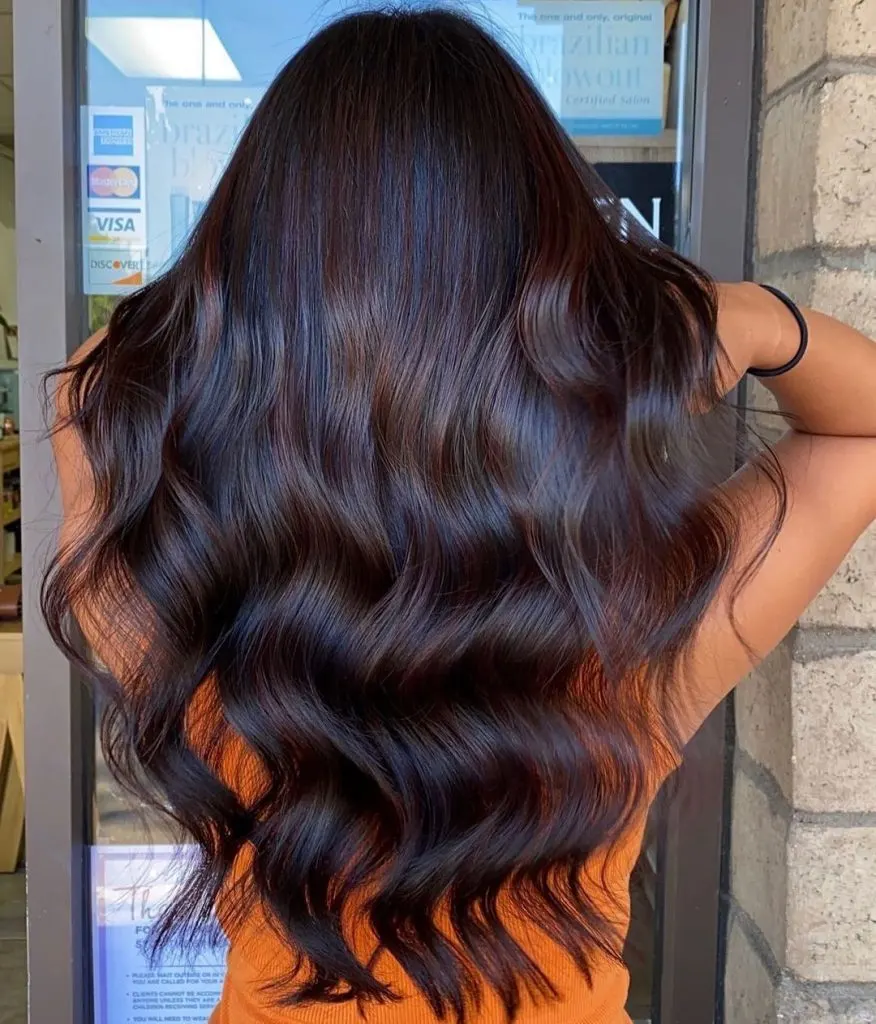 Highlights don't always have to be obvious—here, they're only a shade lighter than the natural color but they still add lots of dimension and life to the hair.
7. Face-Framing Balayage Highlights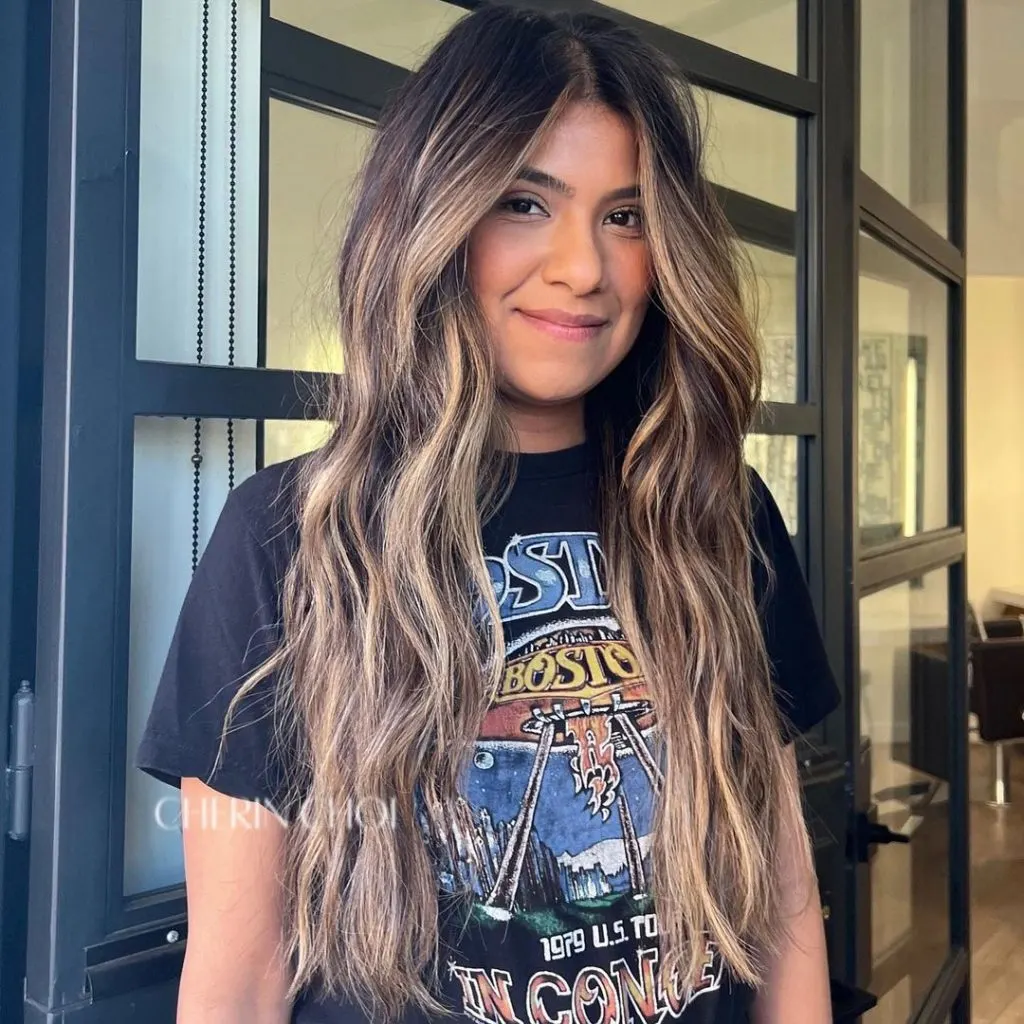 A combination of balayage and highlights can give you the best of both worlds—lightening and a natural look.
8. Blonde Dimension Highlights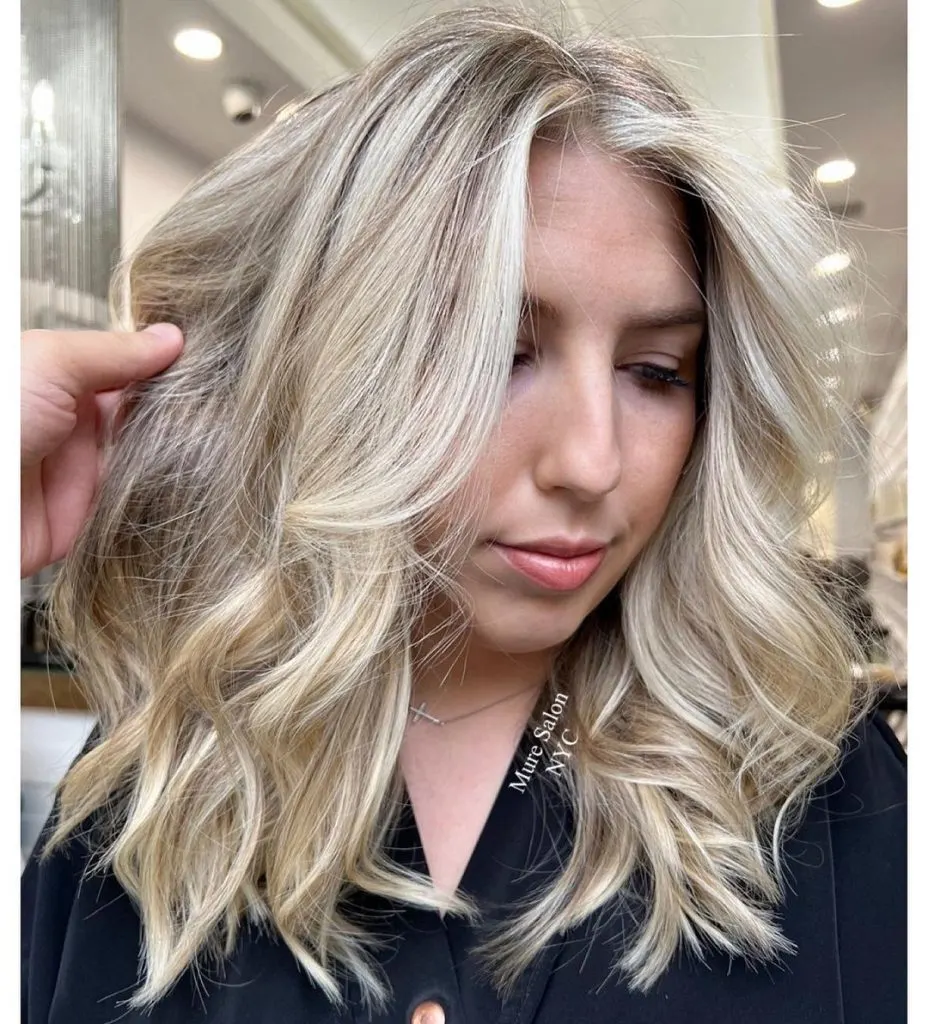 Light blonde highlights have been used to create dimensional color that looks rich and sophisticated.
9. Warm Brown Highlights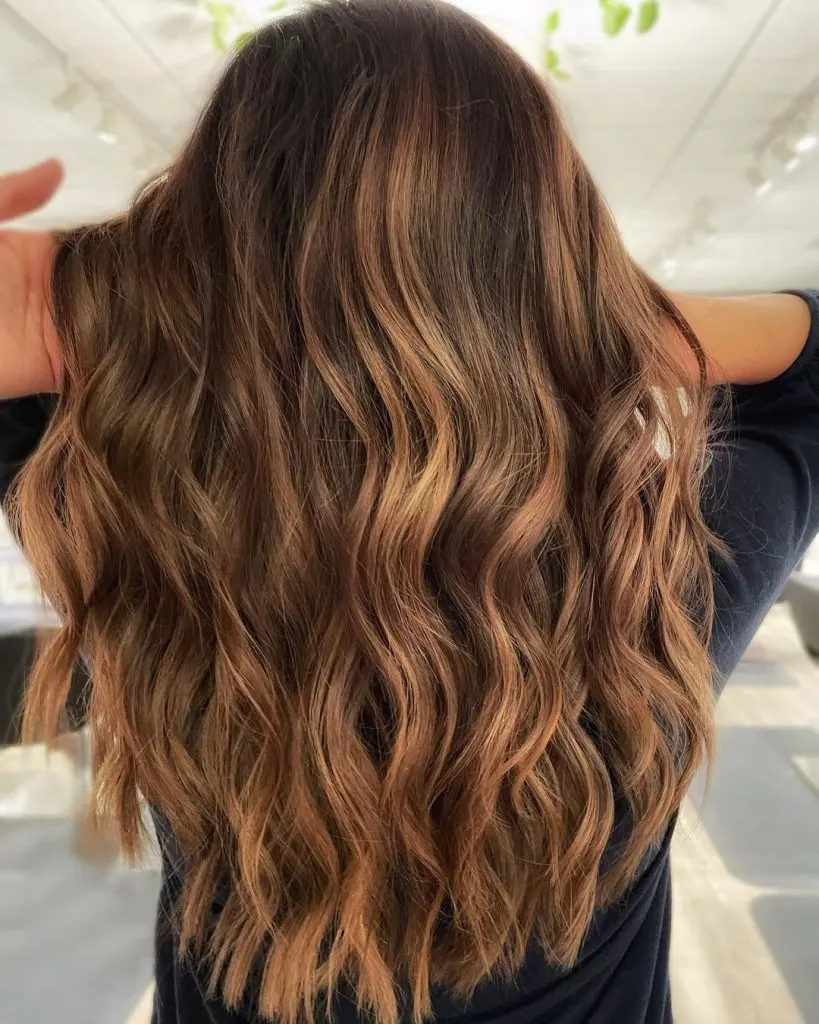 Highlights can create dramatic or natural looks—it's all about balance. Choose them over balayage if you prefer precise placement and a uniform look.
10. Lavender Ombre Highlights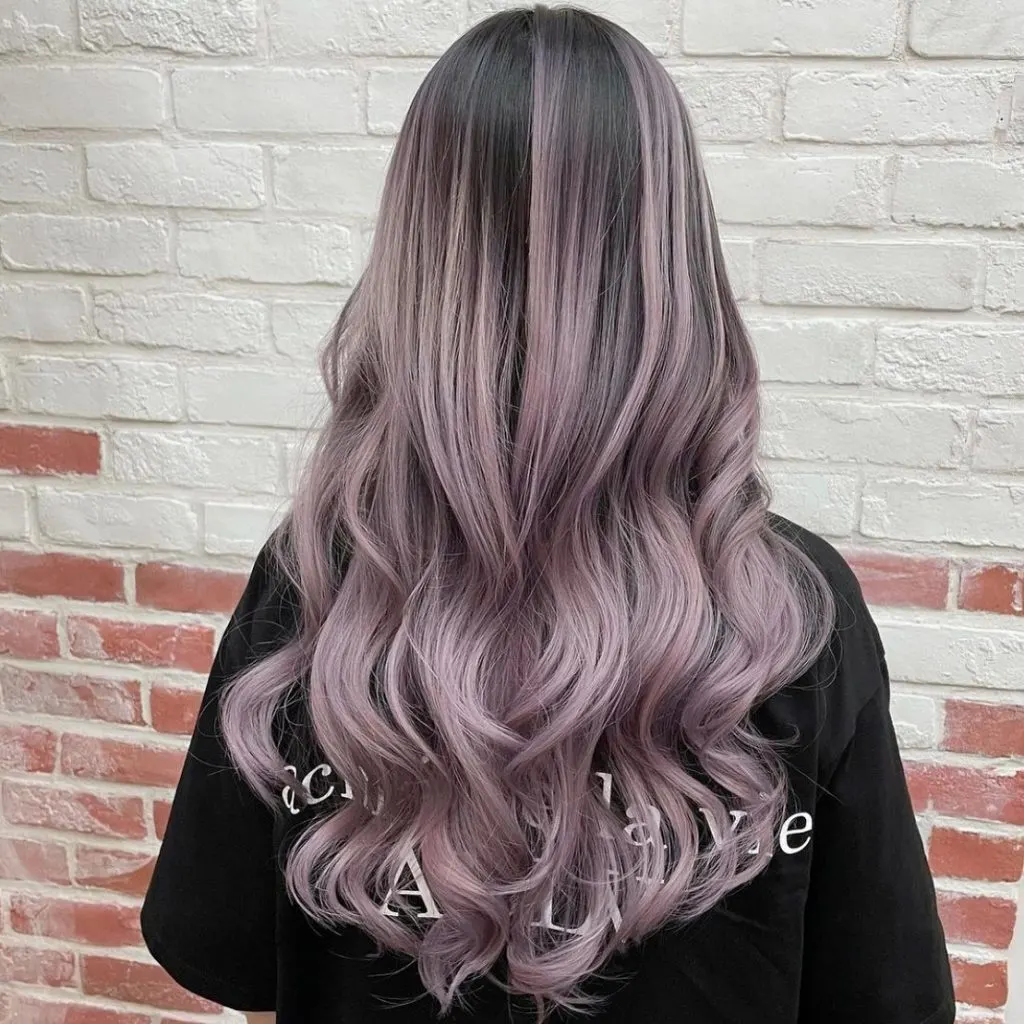 This is a combination of balayage, ombre and highlights—graduation, lightening and natural roots come together and result in a fun and playful look.
What Is Ombre?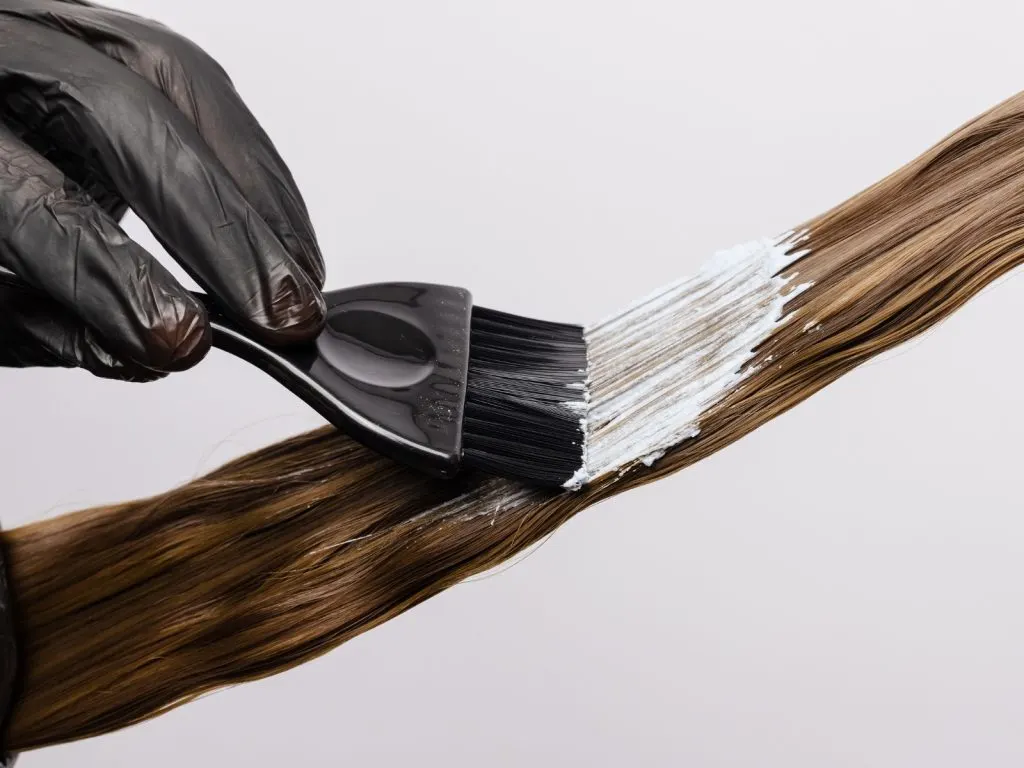 Ombré is another French word, meaning "shadow". Unlike foil highlights and balayage, it's not a technique but a hair color effect where darker roots gradually fade into lighter ends. Ombre isn't about dimension, but about color and creating a gradation from dark to light or one color to another.
While balayage only paints the surface, the ombre effect is created by saturating the strands with color from the middle to the ends. Balayage is applied vertically, while the ombre effect is more horizontal, separating the top and the bottom in a visible way.
Ombre is a more dramatic effect that doesn't aim to look natural and can be created with any combination of colors. It can also be used if you want a color that doesn't flatter your skin tone—placing it far away from the face you can wear it without looking washed out.
Despite its striking effect, if it's created with lightener and the top part is the natural hair color, it can be very low-maintenance and look good as it grows out.
1. Golden-Brown Ombre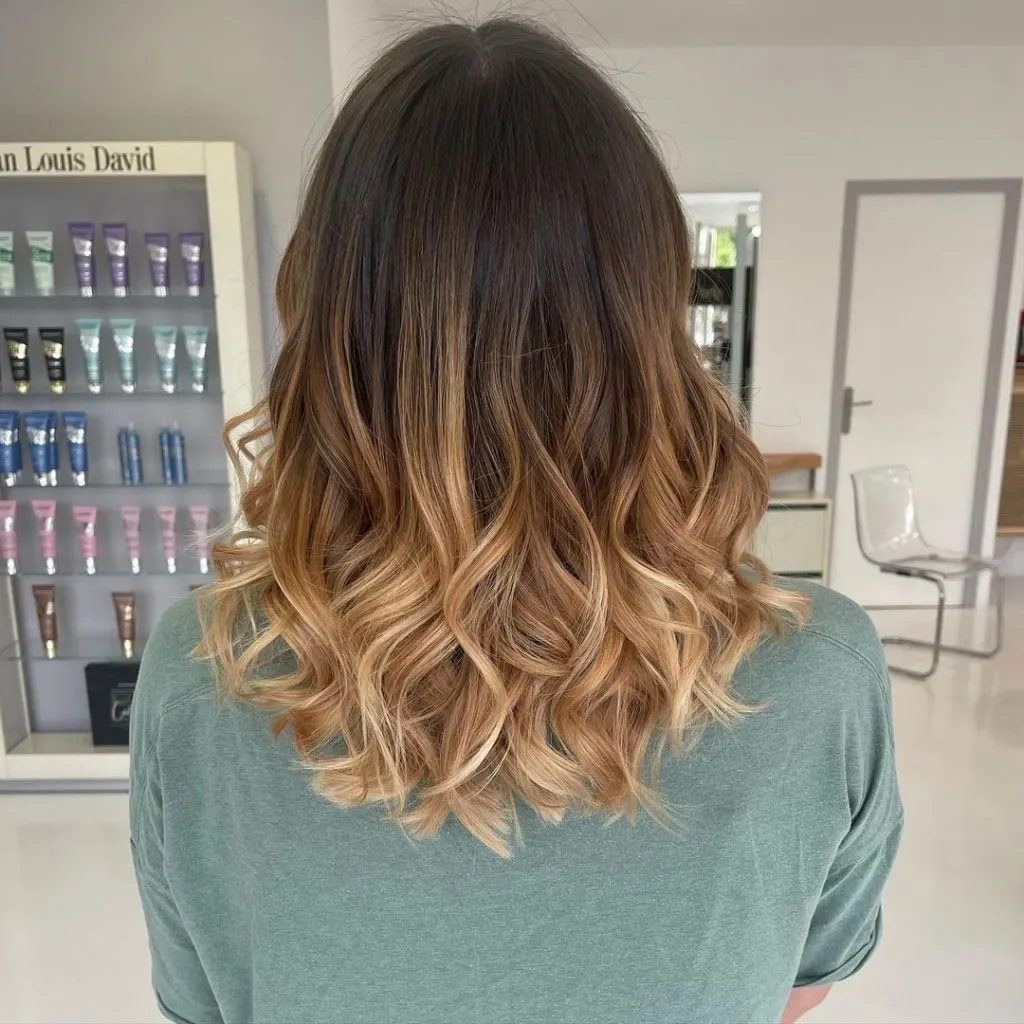 The classic natural-to-blonde ombre. You can't go wrong with this combination!
2. Green Ombre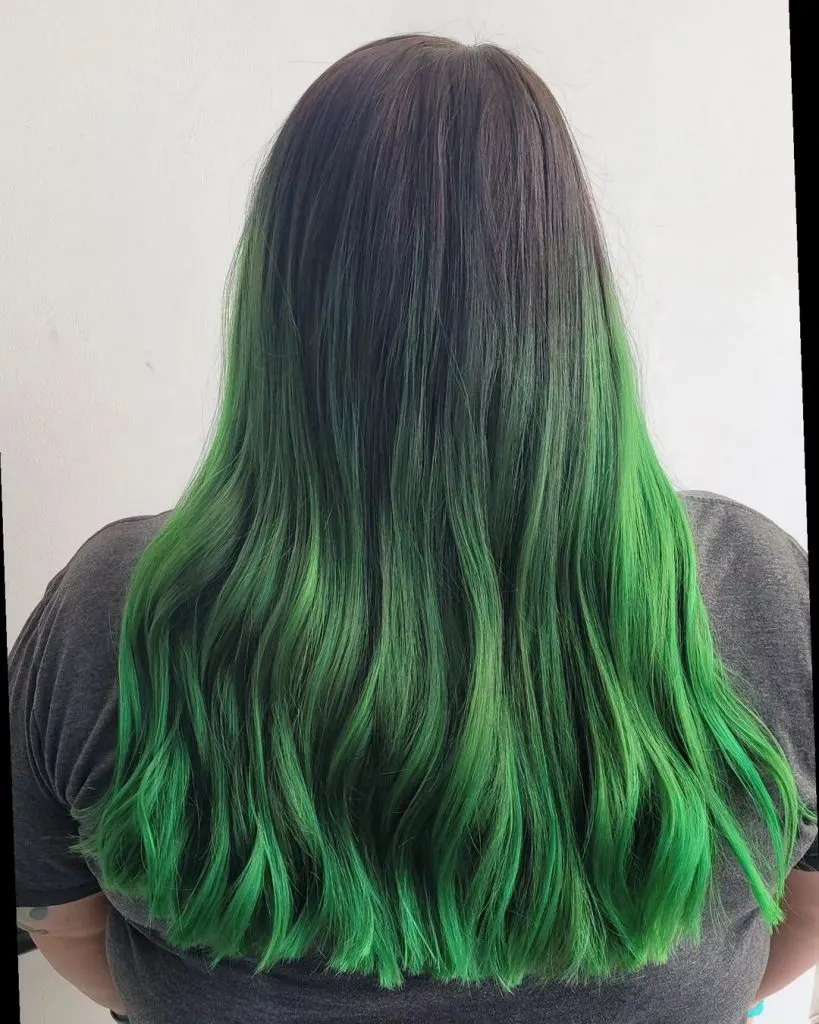 Ombre is a great way to play with fun colors—this cool natural-to-green ombre is playful and easy.
3. Soft Copper Ombre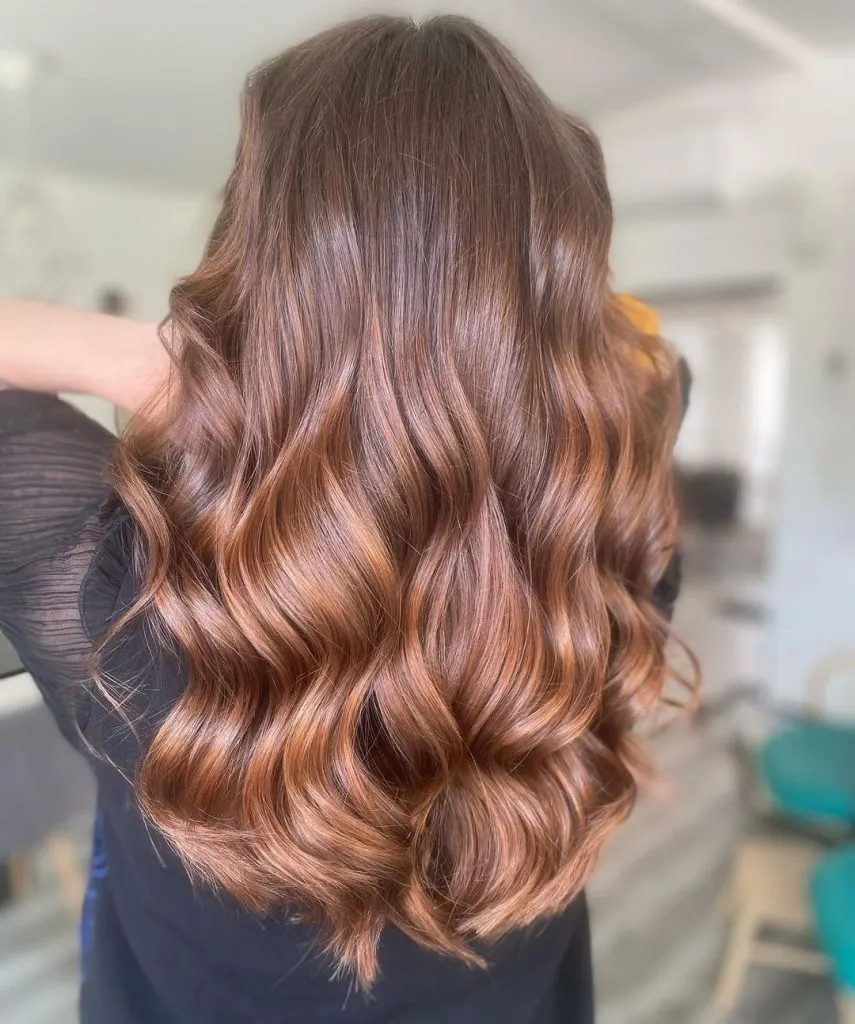 Ombre that goes from two very different colors is dramatic, but a more subtle look can be created by a gentle transition between two similar colors.
4. Platinum Blonde Ombre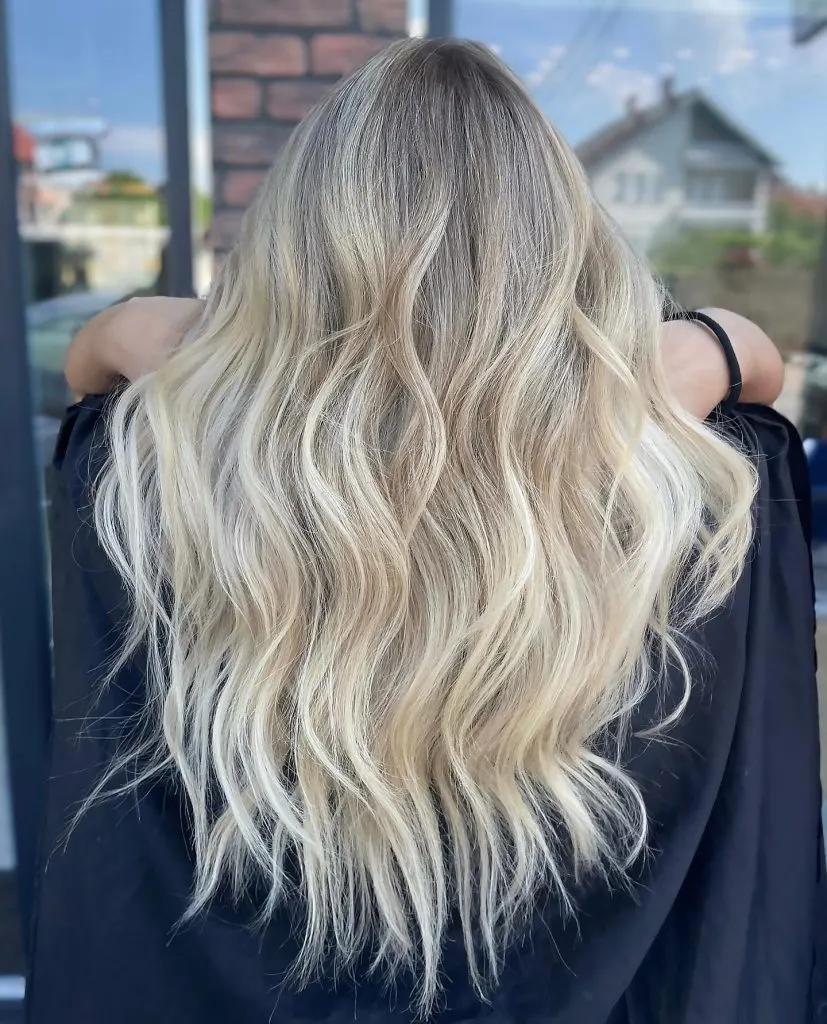 This balayage/ombre combo is a low-maintenance way to rock platinum blonde—the gentle graduation will make it look good even as it grows out
5. Purple Ombre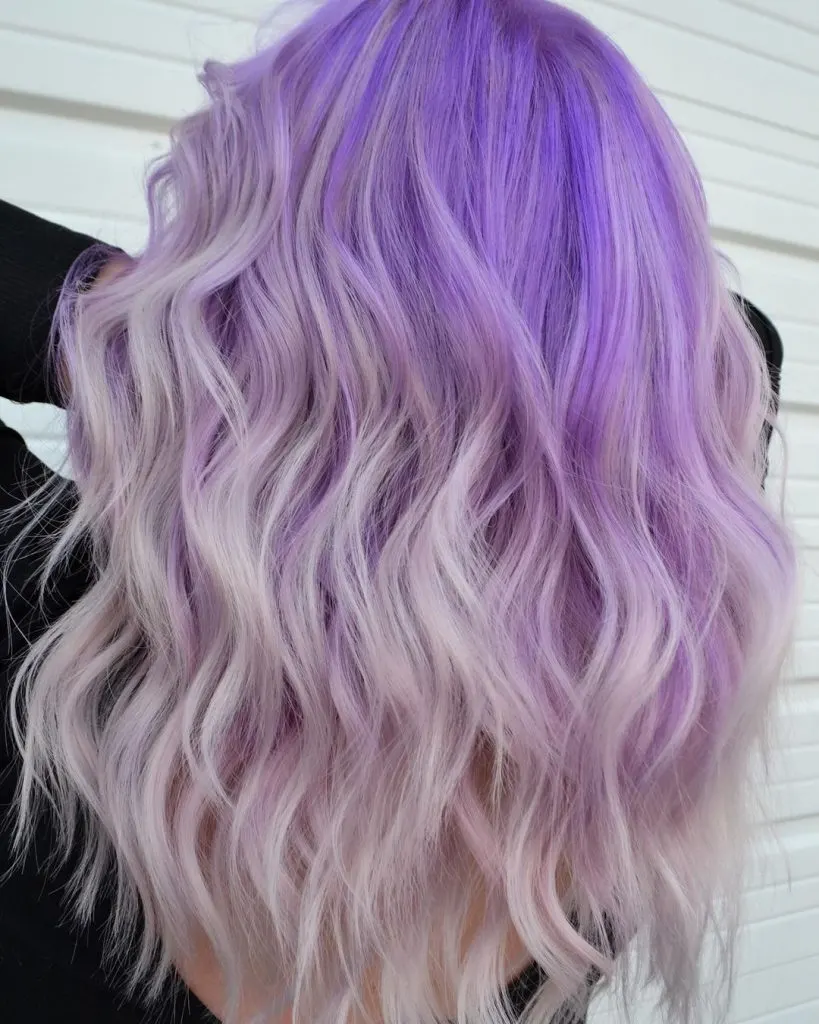 This is one of those looks everyone wants but no many people dare to get—ombre using two vivid colors is stylish and sure to draw attention, so don't hesitate if you like it.
6. Ash Brown Ombre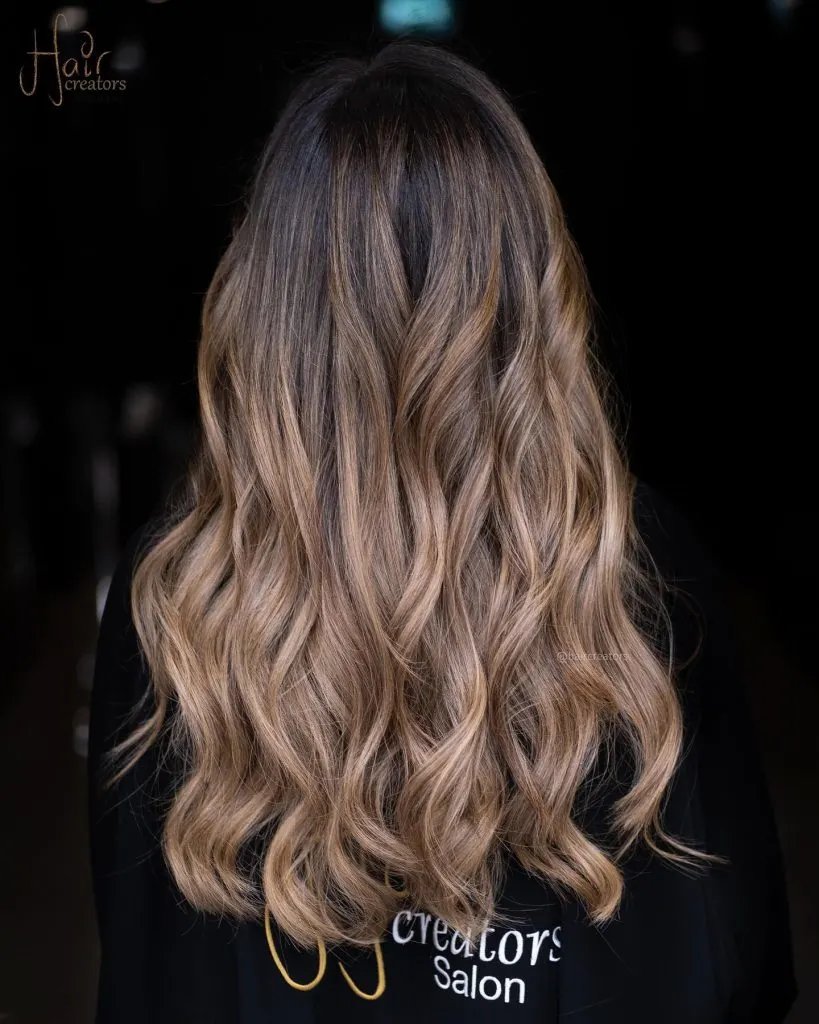 Dark brown to ash brown ombre is a pretty and fashionable look that's super flattering on cool skin tones.
7. Fiery Ombre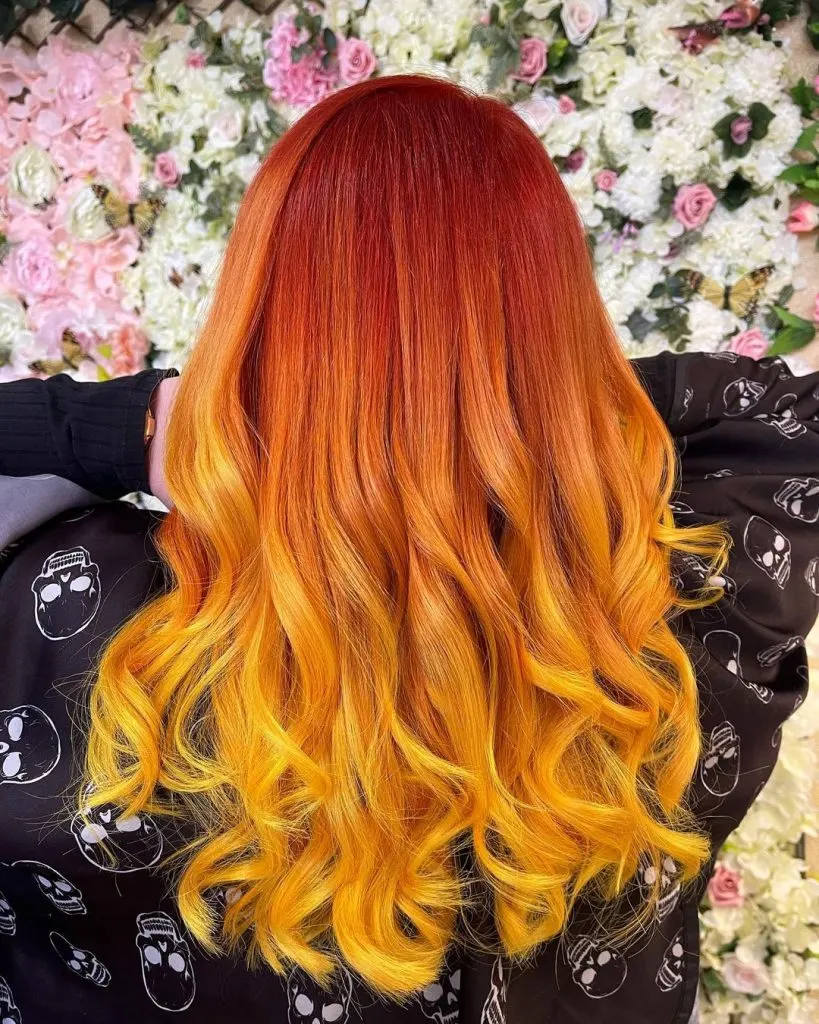 Flaming locks or subtle gradation—ombre can give you a variety of looks, so if you're a fan of experimenting with your style, give it a shot.
8. Ash Violet Ombre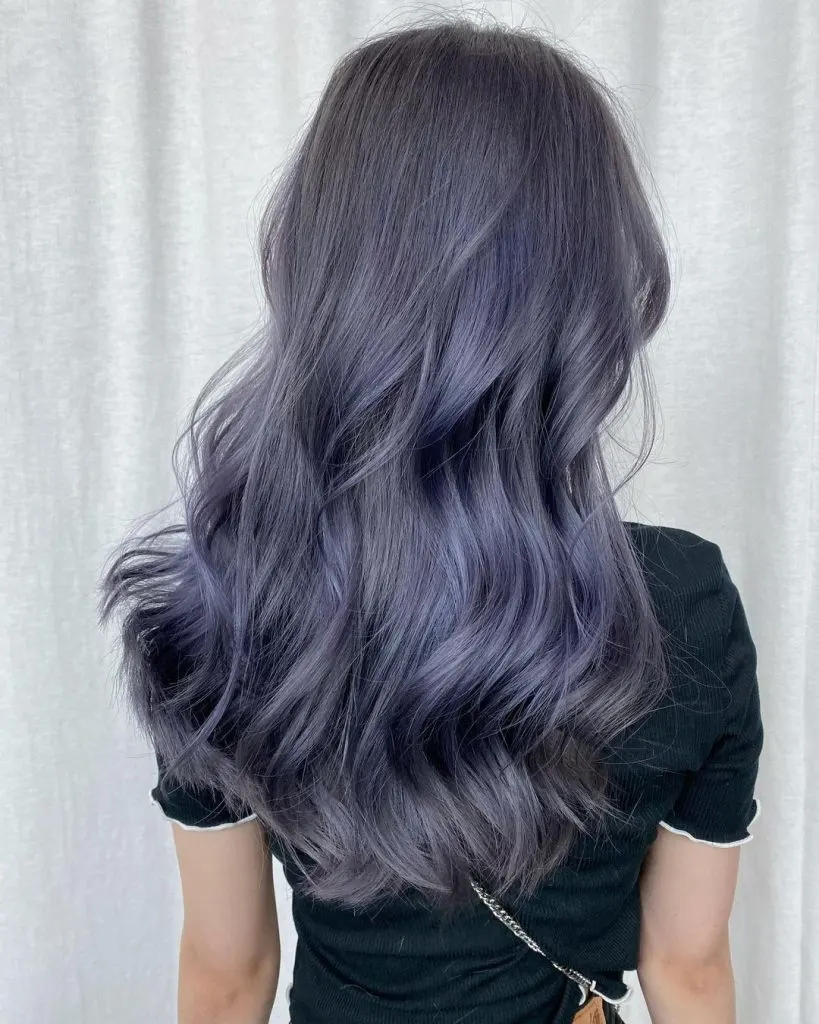 If you want an intense but understated look, a color combination that pairs a natural and an unnatural shade with the same value is a good choice—the ashy tones complement one another, creating a cohesive yet surprising look.
9. Neon Green Ombre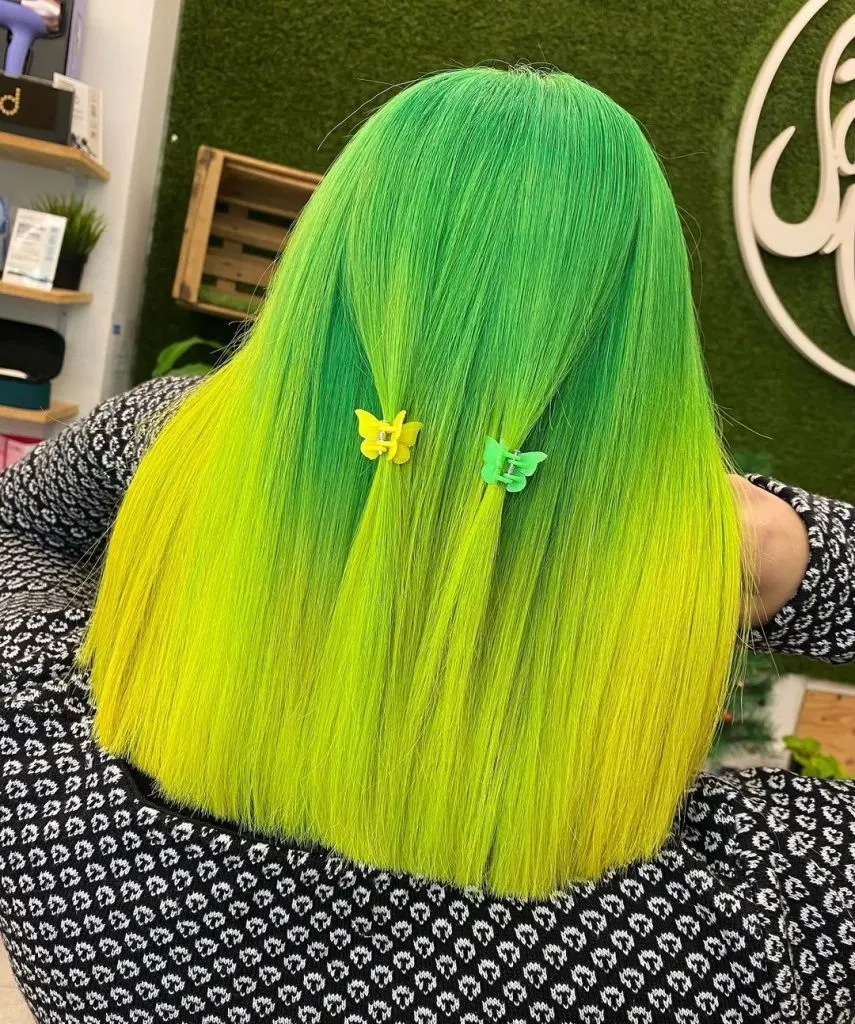 Can't decide between two colors? Get them both! The smooth transition from green to yellow makes this look a total vibe.
10. Brown-Blonde Ombre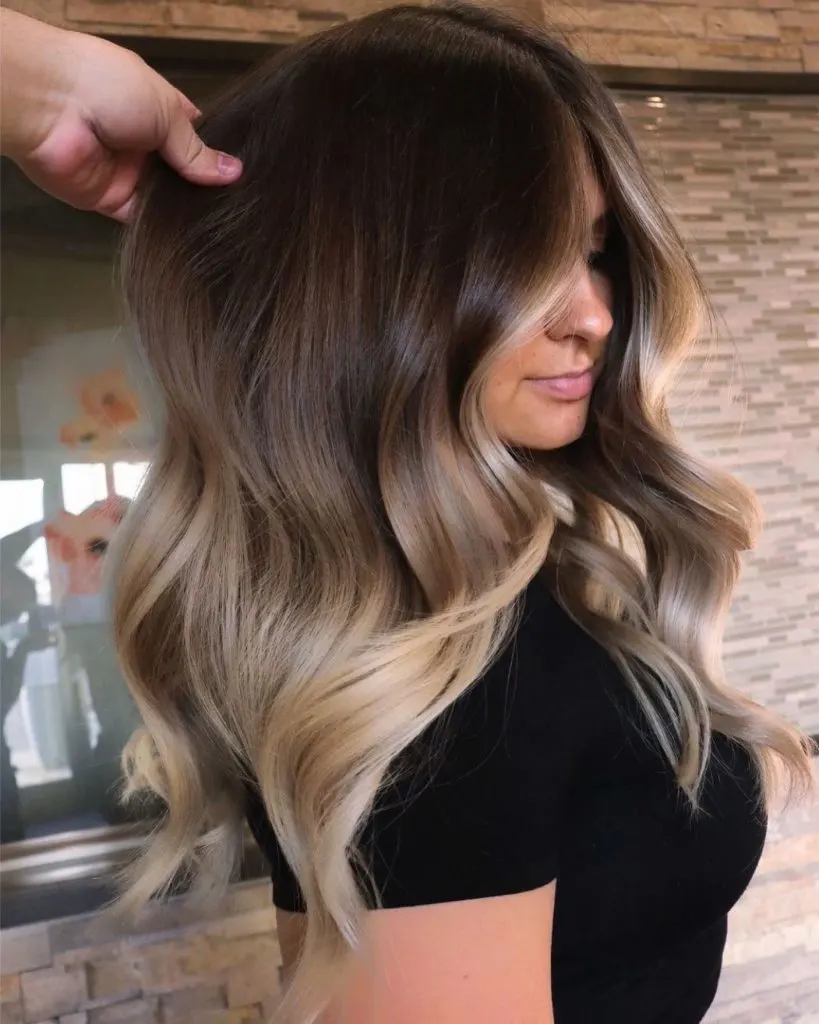 Lightening only the bottom half of your hair and the money pieces near the face creates a dramatic look that's super easy to maintain.