Do you always wear your hair the same way? We've all been there, but it's time for a change. Say goodbye to the hairstyle rut and make your every day brighter with one of these cute hairstyles. They're perfect for school, for work or just going out and about.
Ready to elevate your everyday look? Let's dive in!
1. Half-Up Space Buns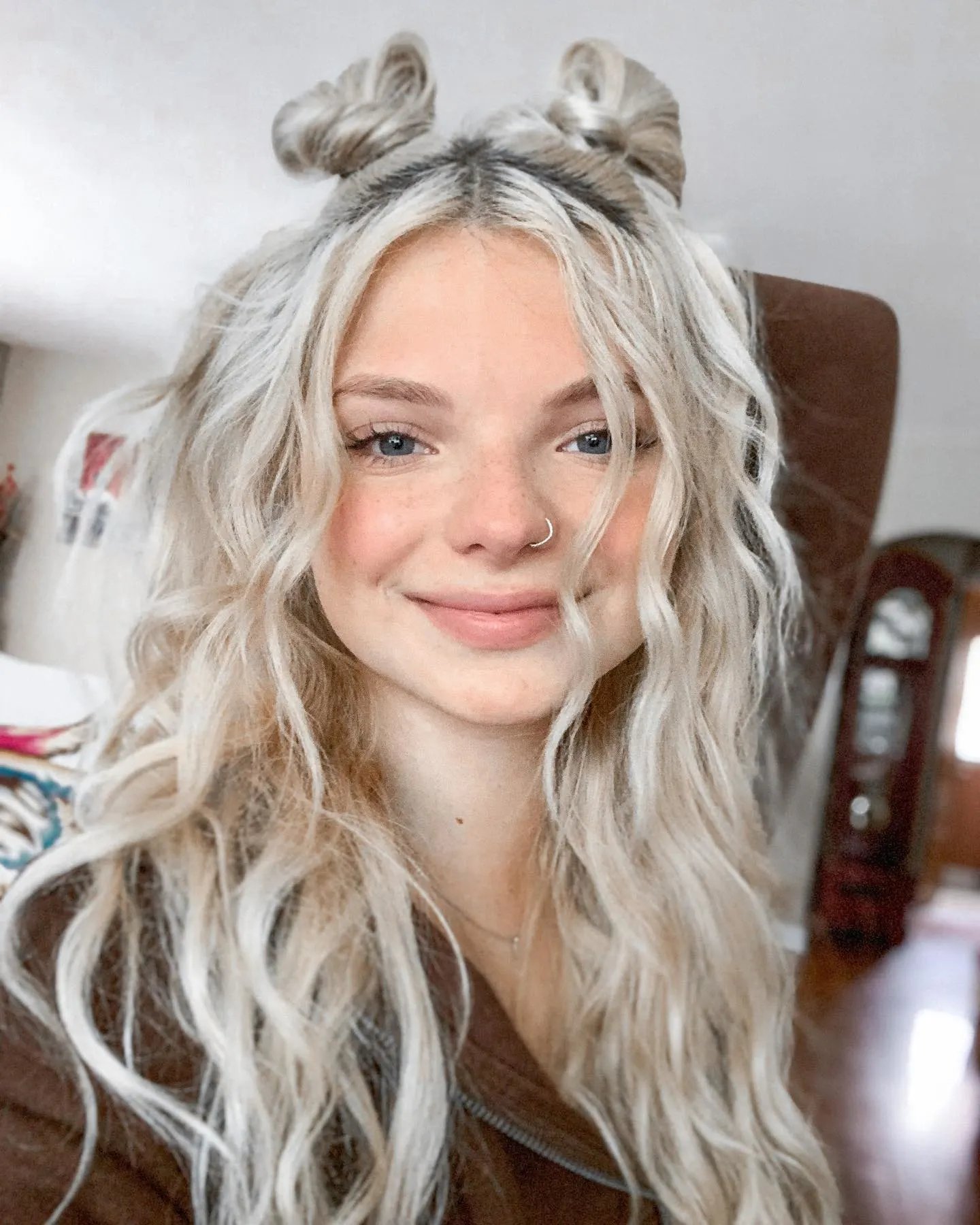 Half-up space buns will give you an effortlessly cute look. These charming twin buns on the top of the head are whimsical while the loose strands around your face soften the features.
2. Bubble Pigtails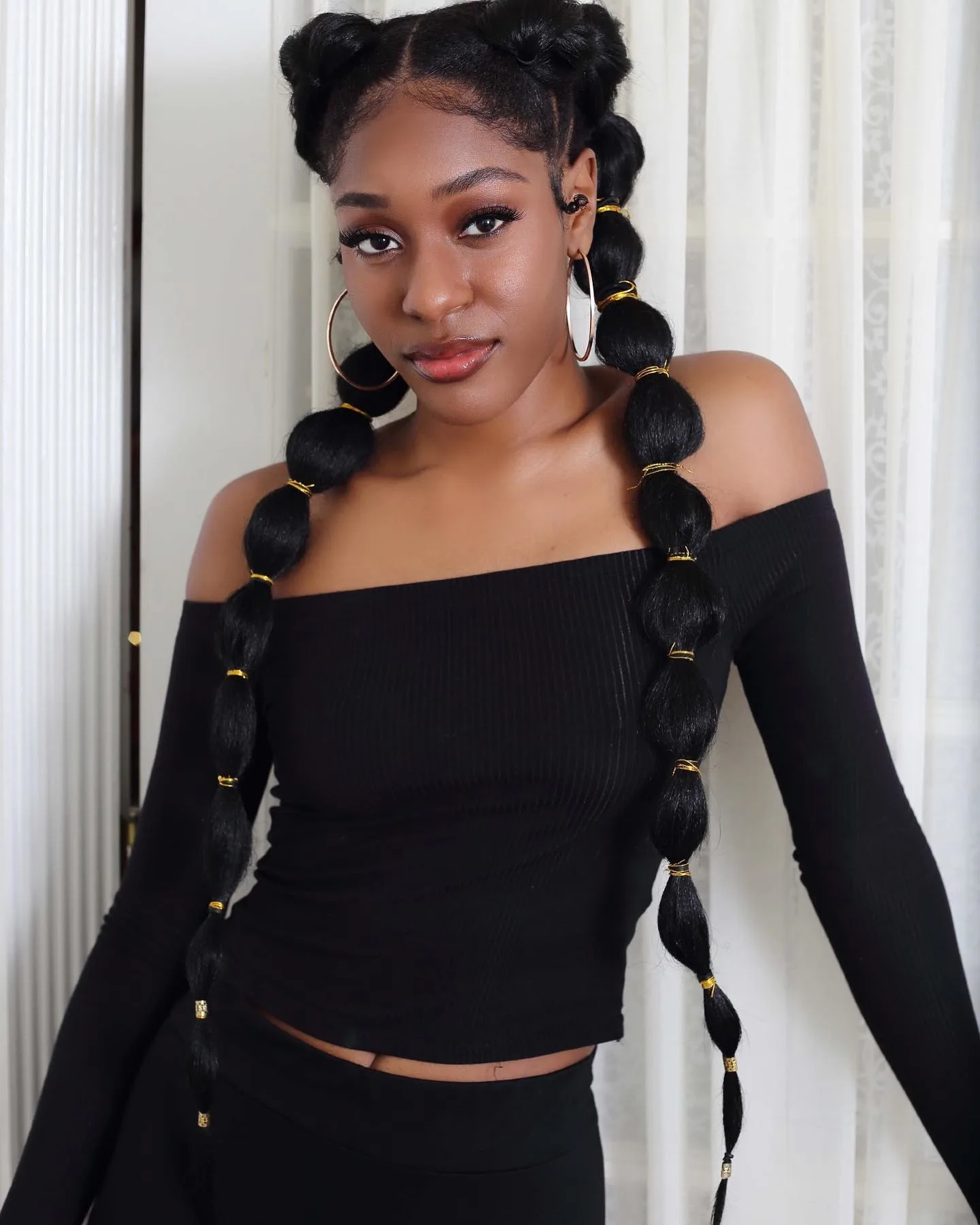 If the bubble pony is cute, then bubble pigtails are doubly so. Easy to create and fun, this can be your ultimate go-to hairstyle for those days when you've run out of ideas.
3. Claw Clip Updo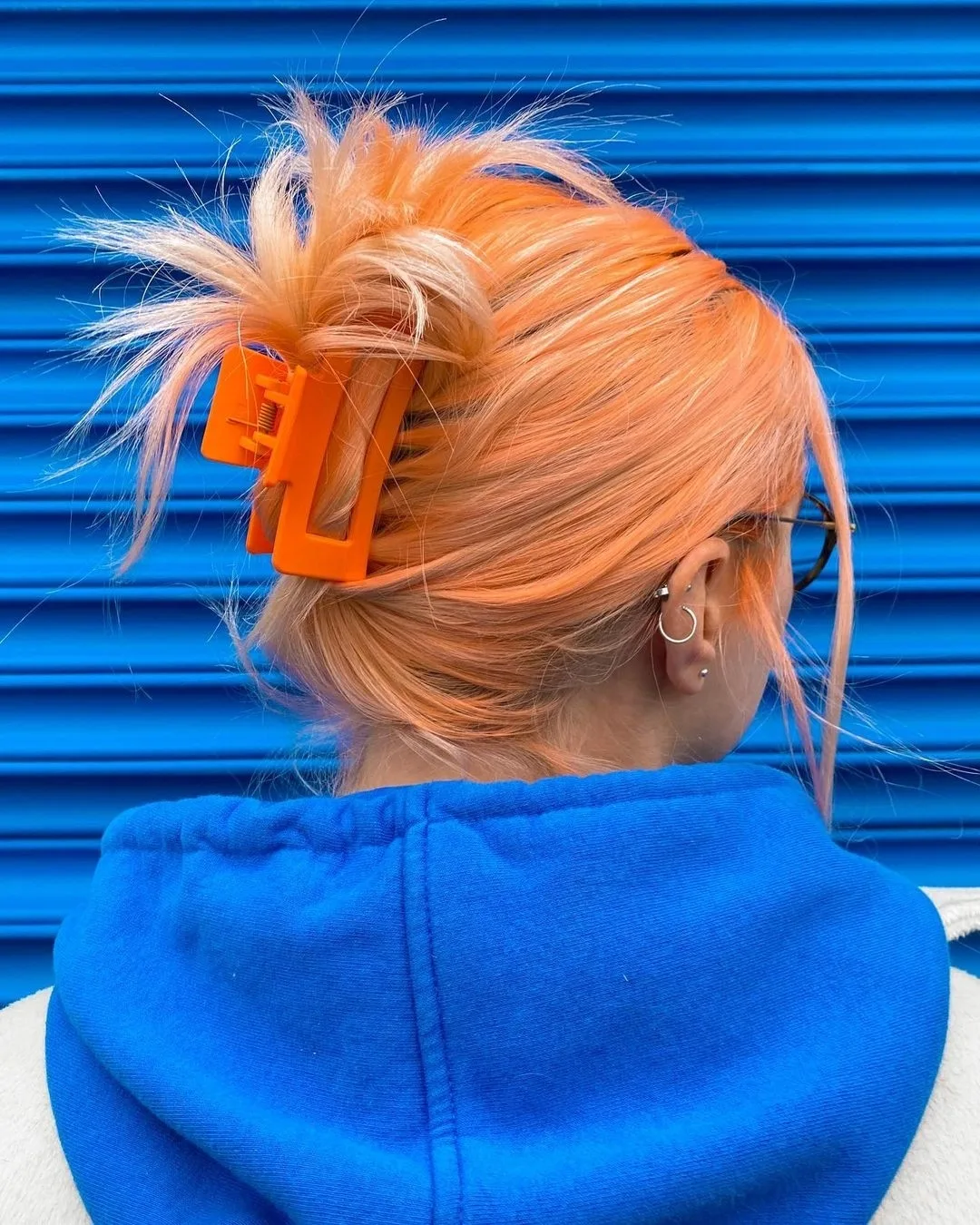 The claw clip updo might be a hairstyle that lots of us wear around the house, but that doesn't mean it can't be cute and charming. It's pretty versatile to boot: this style adapts seamlessly to various hair lengths and can be more casual or more elegant based on the choice of clip and styling technique.
4. '90s Messy Bun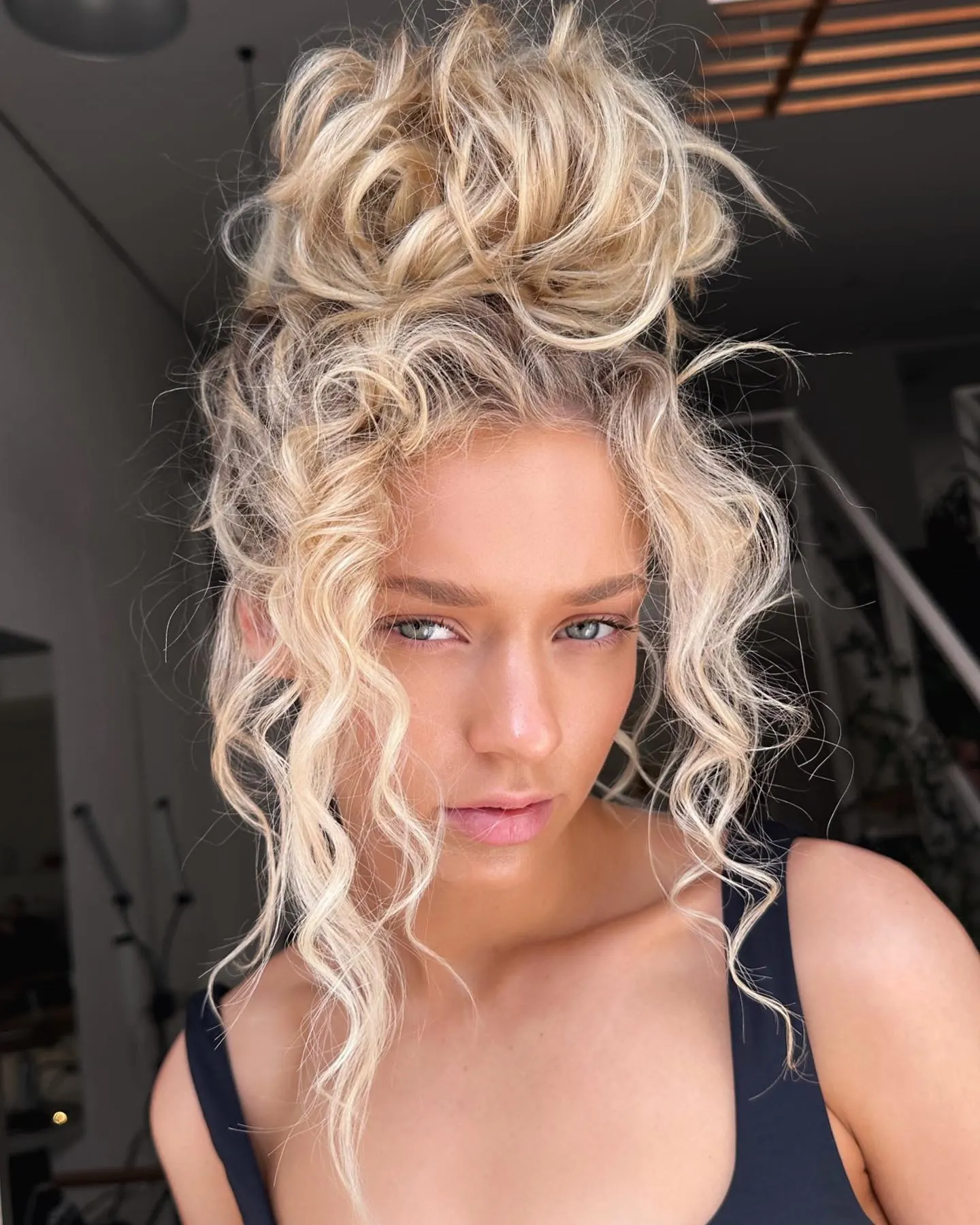 The '90s messy bun is making a big comeback. Made popular by Pamela Anderson back in the '90s, brought back by Kim K and now gone viral on TikTok, this sultry, romantic and effortlessly chic hairstyle deserves to be a staple in your beauty arsenal.
5. Side-Swept With Butterfly Clips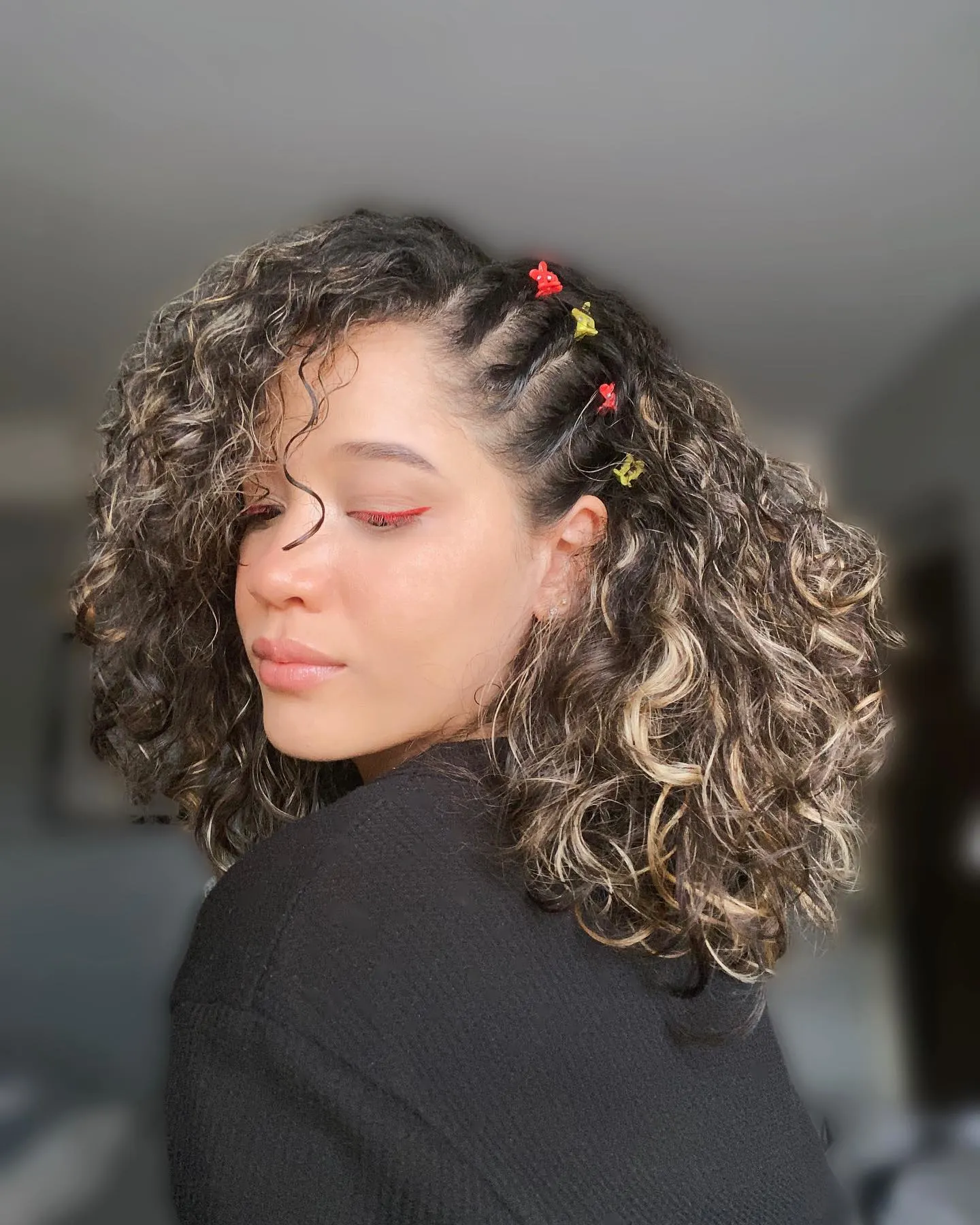 At the same time flirty and cute, this side-swept hairstyle with butterfly clips is quick and easy. Simply section your hair on one side, twist each section a couple of times and pin with a tiny butterfly clip. Personalize it by adjusting the placement and the size of the twists.
6. Inverse Half-Updo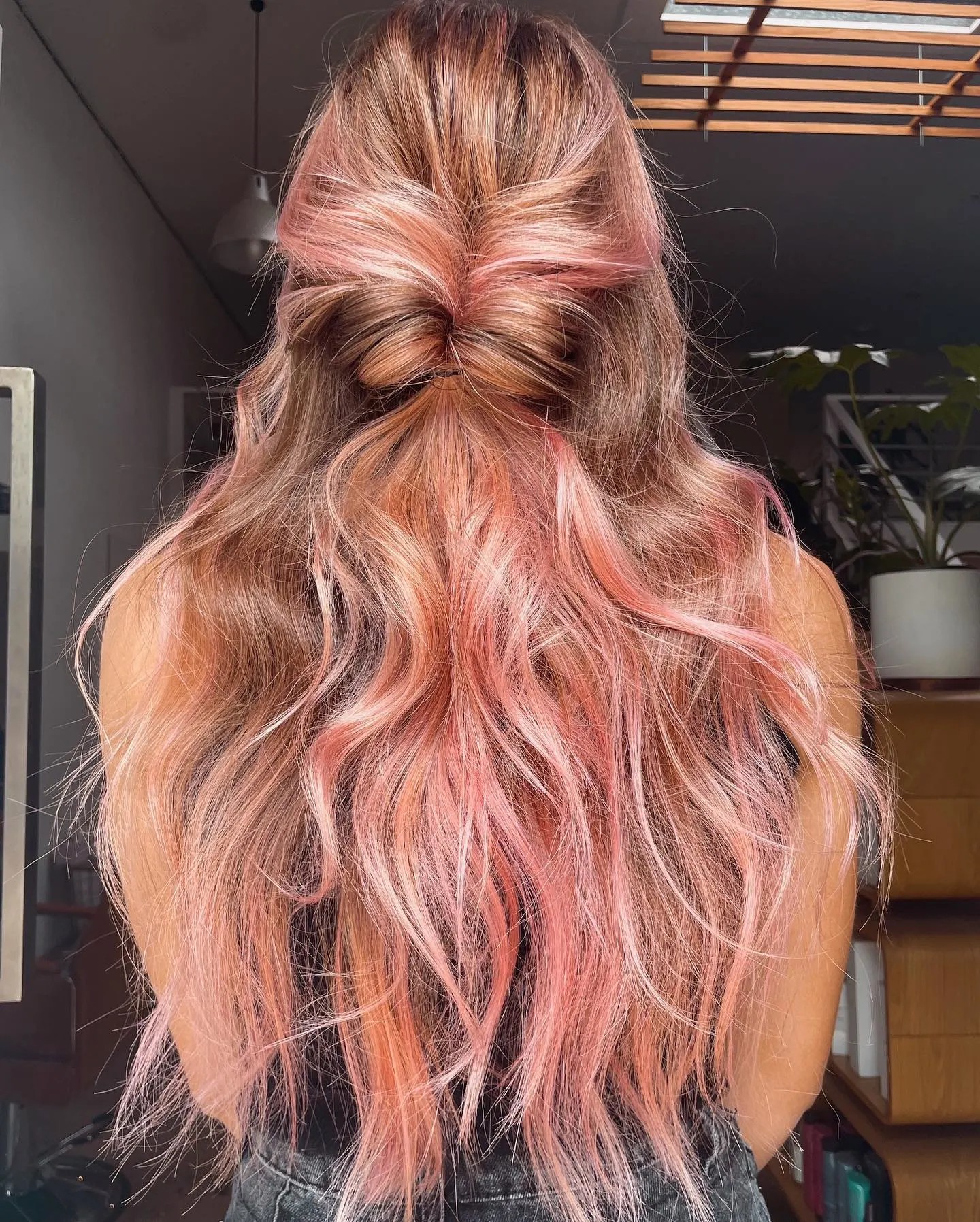 Create this cute inverse half-updo in seconds: pull your hair into a simple half-pony and loosely fasten with an elastic. Using your finger, create a bit of space above the band, then pull the pony through and fluff up for soft, volume.
7. Baby Braids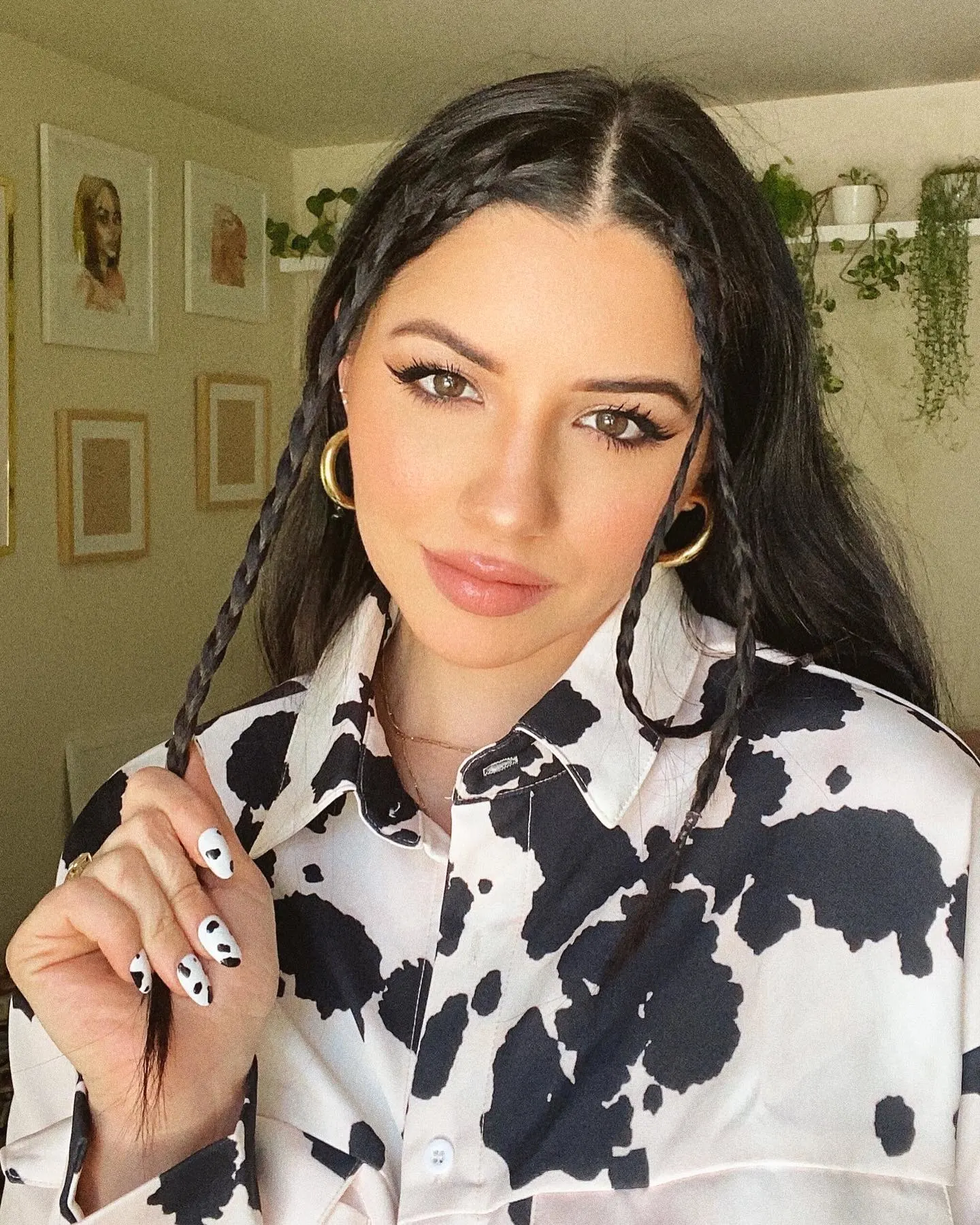 Retro baby braids are the go-to solution for adding a cute feature to your hair in a flash. Simply take the front strands, braid, and secure with tiny invisible elastics or add extra charm to your look with small decorative clips.
8. Bubble Braid Front Pieces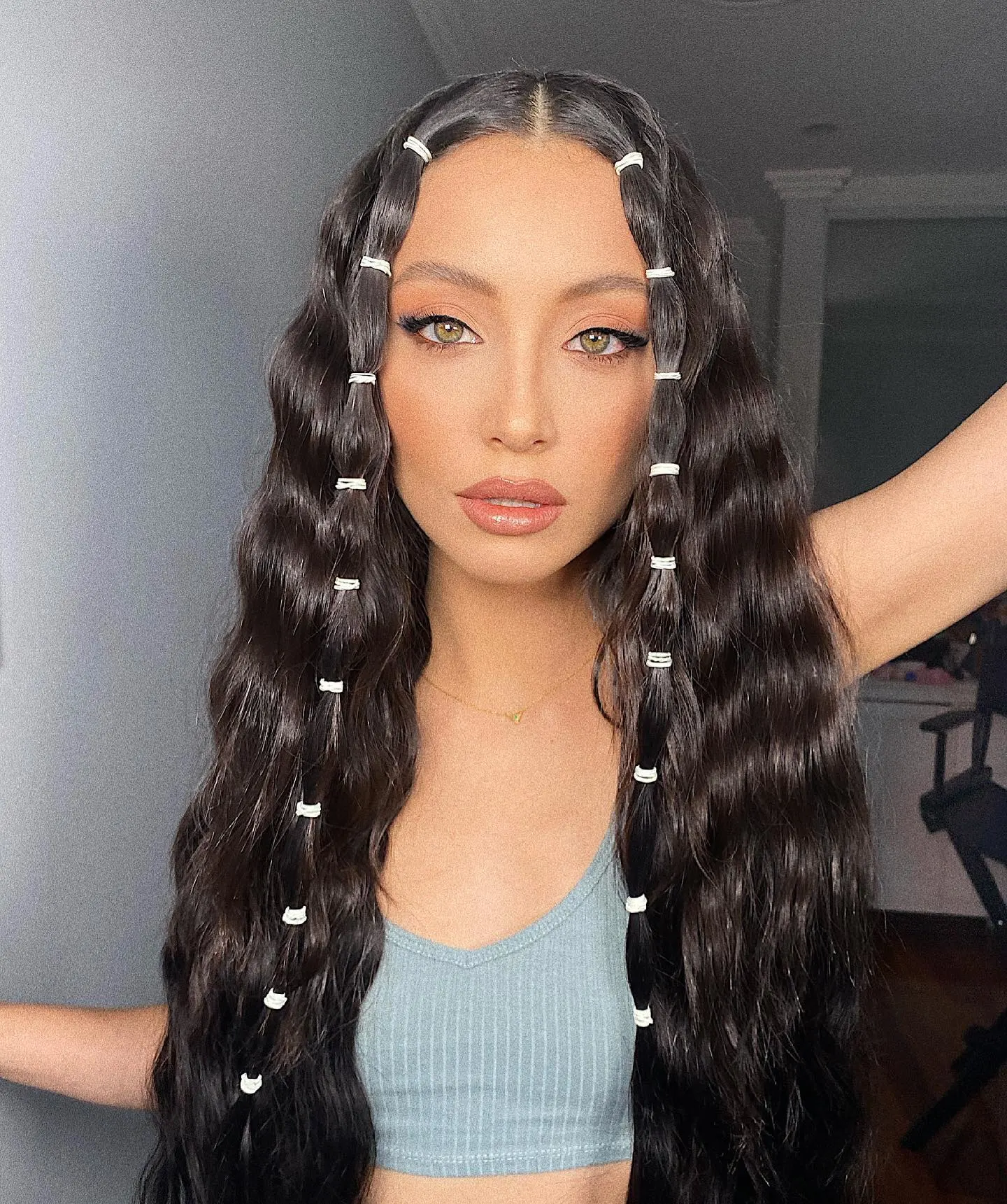 Elevate your style with bubble braids created from your front pieces—no more than a few hair ties and five minutes needed. Customize the look by playing with the size of the bubbles, opting for funky-colored ties, or keeping it sleek with invisible ones.
9. Low Ponytail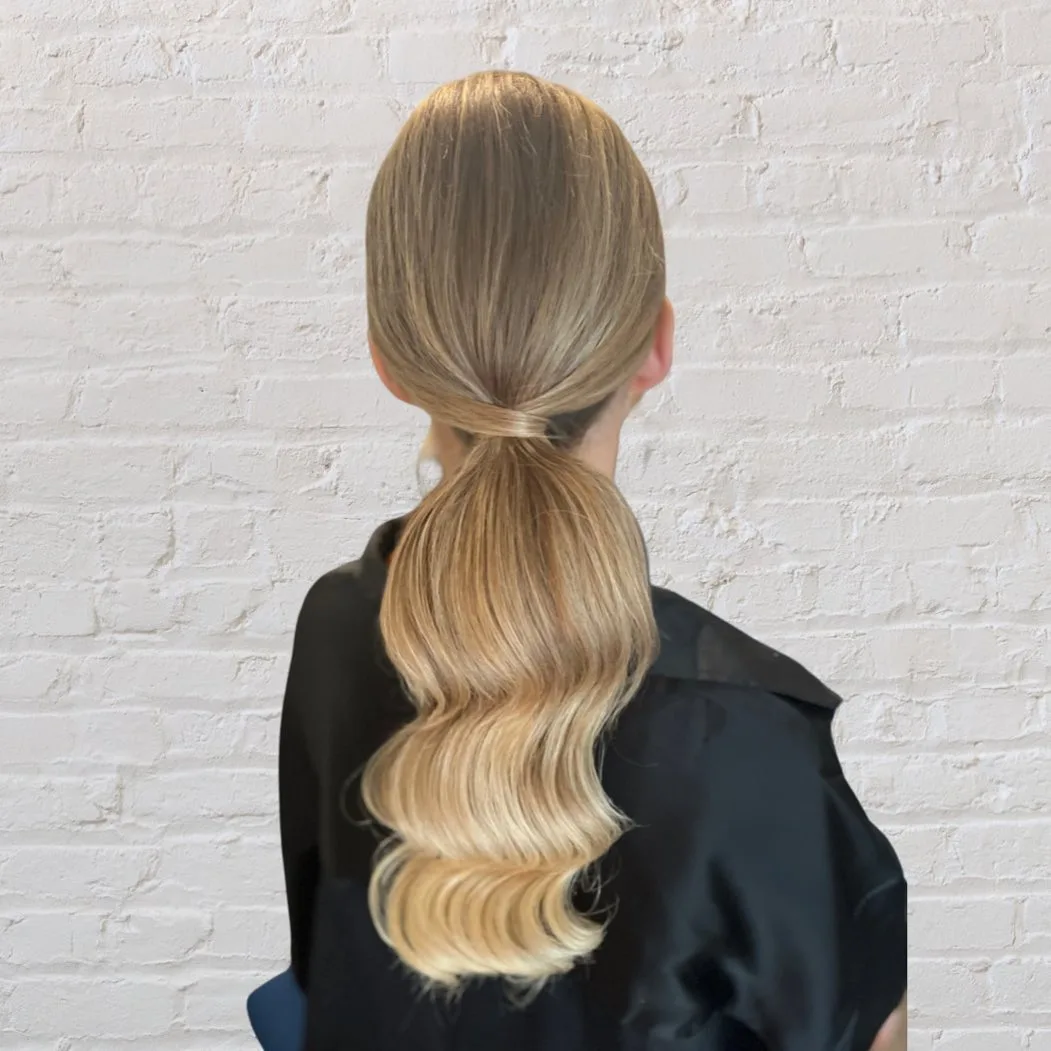 The low ponytail is super trendy this season, but it's up to you to pick the exact style. You can go sleek and slim, fluffy or slicked back. The only rule? Tie it off at the nape and let your personal style shine through.
10. Baby Pigtails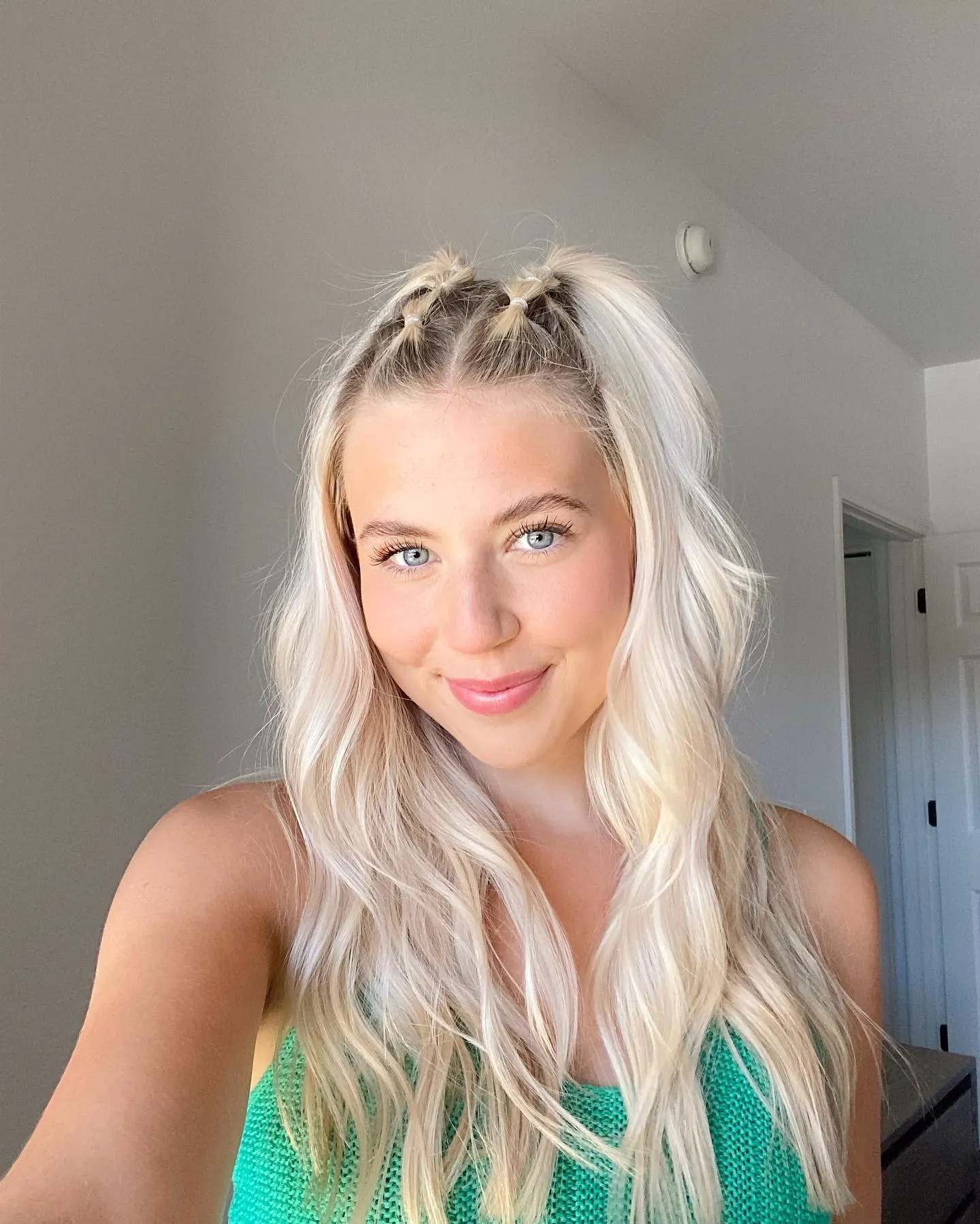 Baby pigtails are a lifesaver when growing out your bangs—when they reach that awkward length where they cover your eyes but you can't tuck them behind the ears yet, wearing them up can be a lifesaver. Baby pigtails will keep your hair cute (and out of the way) during the transition.
11. Bantu Knots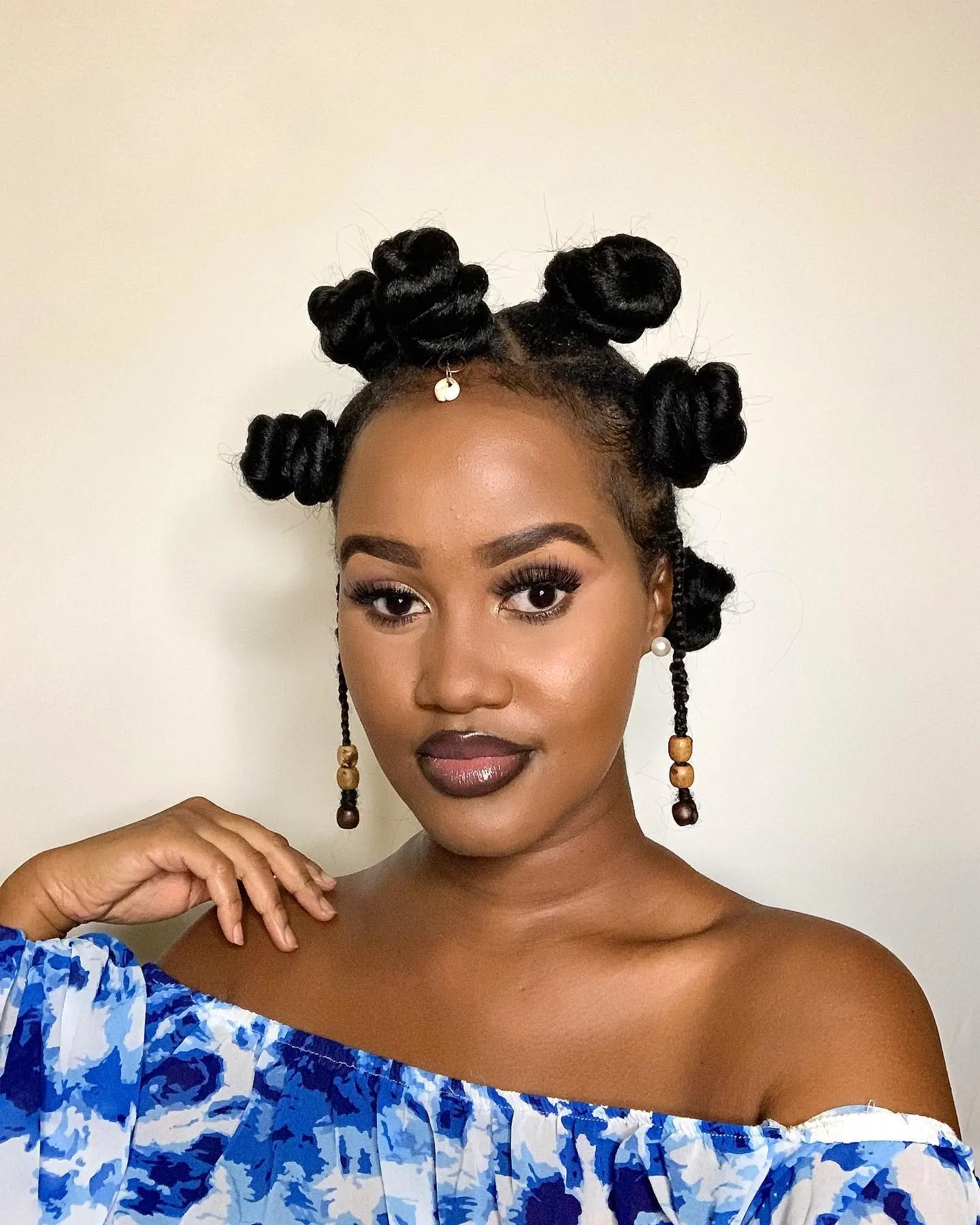 Bantu knots are a protective style that's not only creative but also incredibly versatile. It may take some practice to master them, but once you do, you'll have a convenient hairstyle at your disposal that also gives you beautiful curls once you unravel them. Here's a tutorial to get you started.
12. Space Buns With Bangs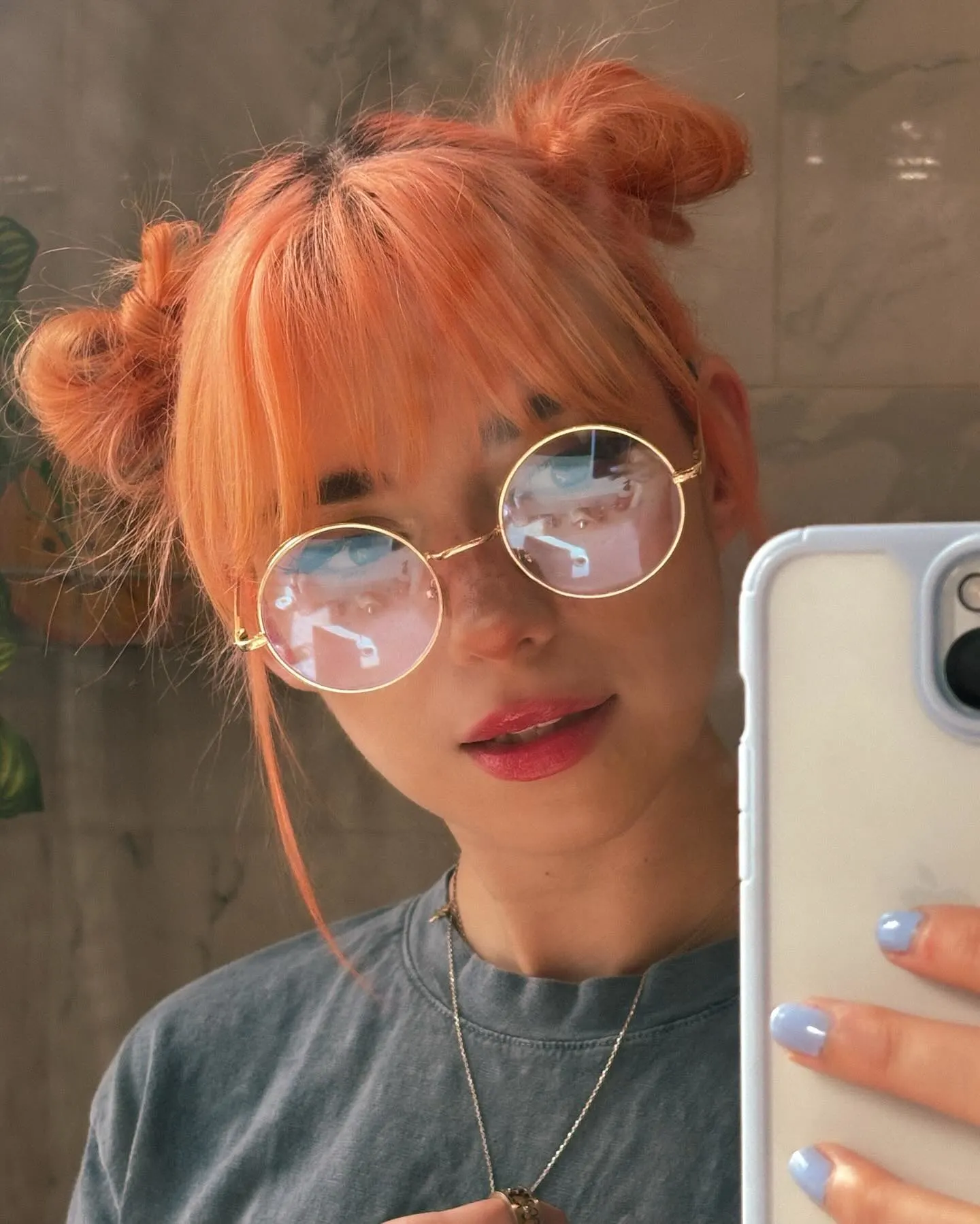 Space buns are a fun updo that works on all hair textures and lengths. This hairstyle is cute, easy and never really goes out of style.
13. Half-Up Pigtails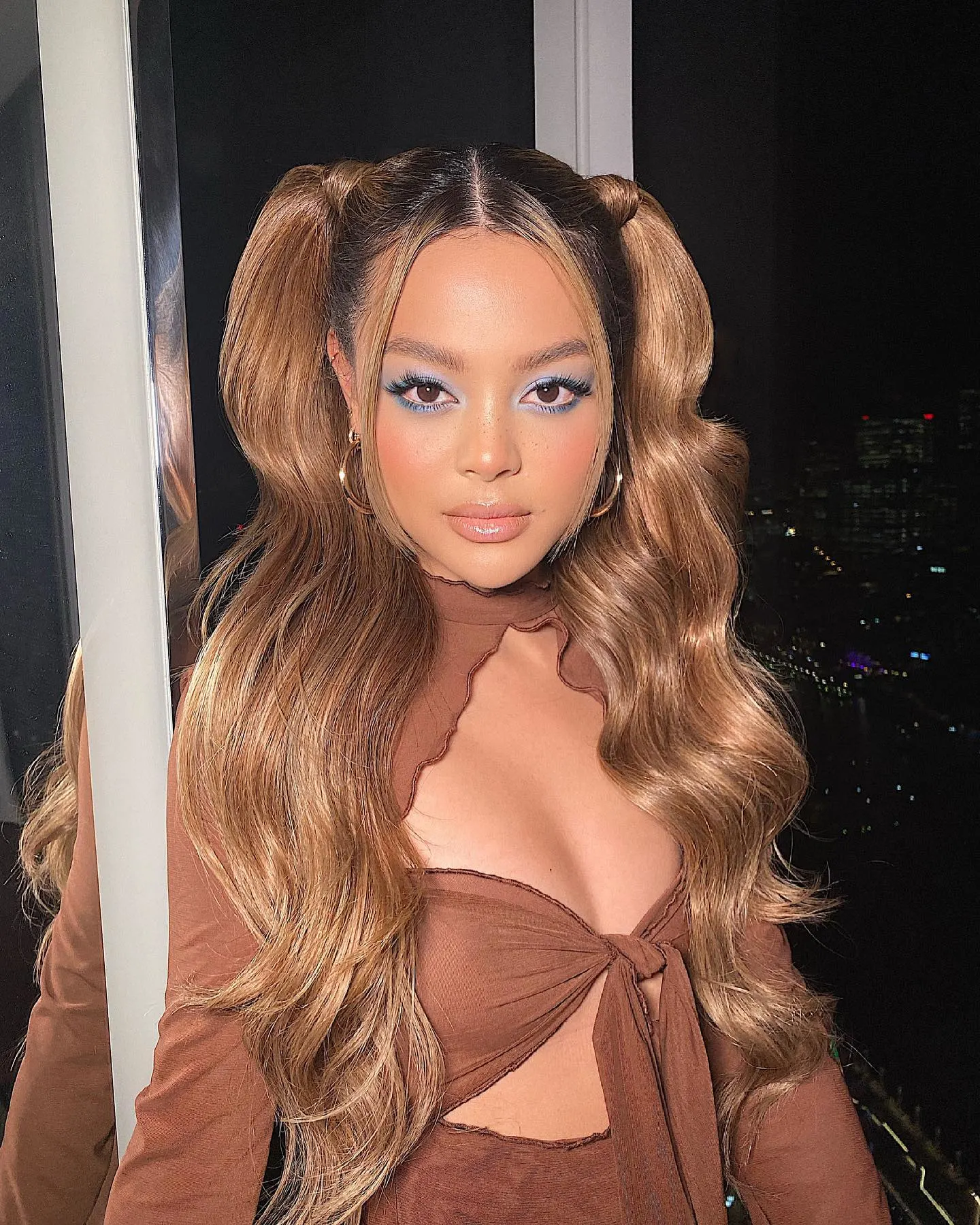 If there was a cutest hairstyle competition, half-up pigtails would be the undeniable winners. Besides making you look adorable, they serve the practical purpose of keeping your hair out from your face. A win-win.
14. Baby Braids Bun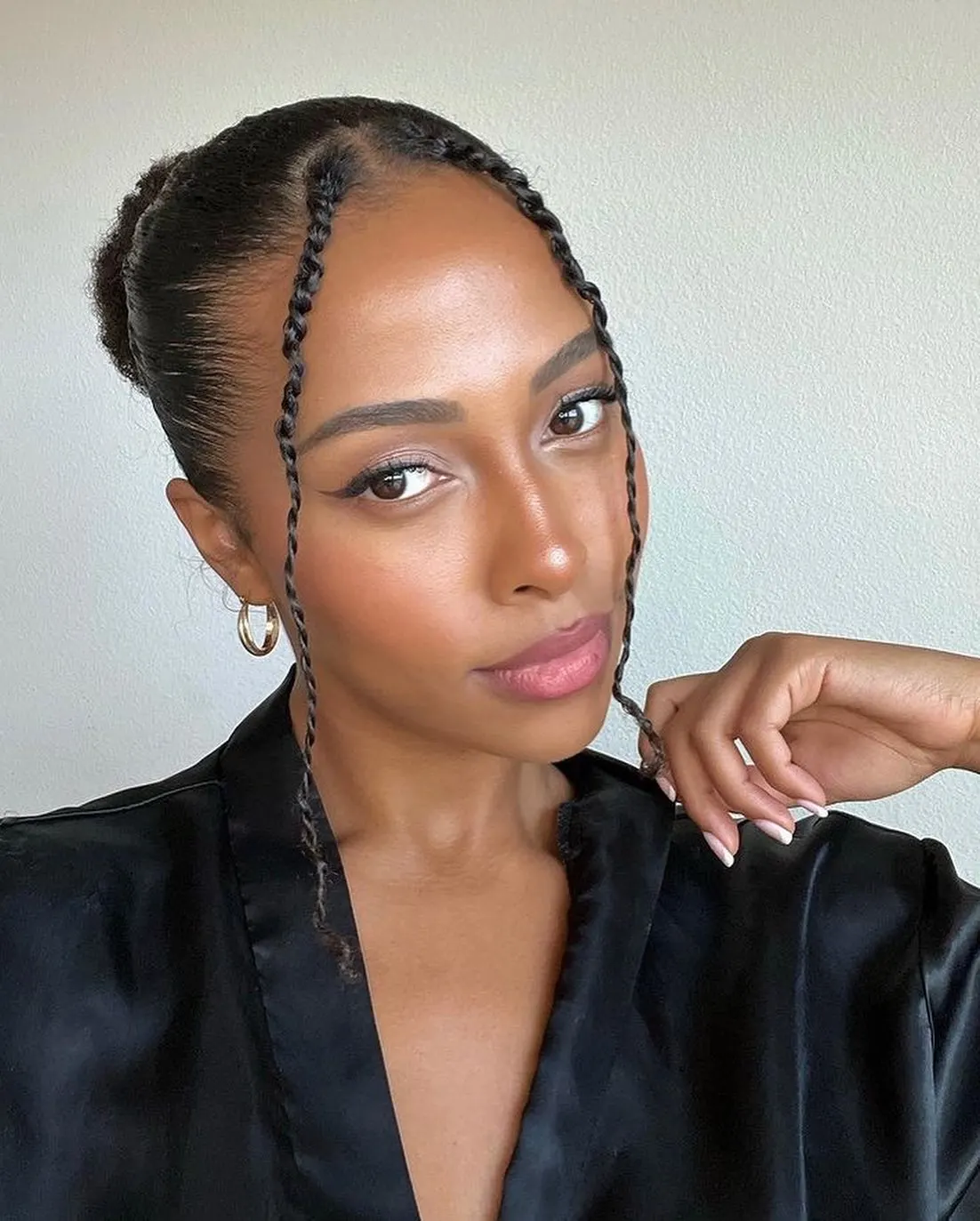 Baby braids are everywhere these days, so why not add them to a bun hairstyle? Transform your classic slicked-back bun into a playful and cute look by creating tiny braids from your bangs—because who says sophistication can't be adorable?
15. Waterfall Braid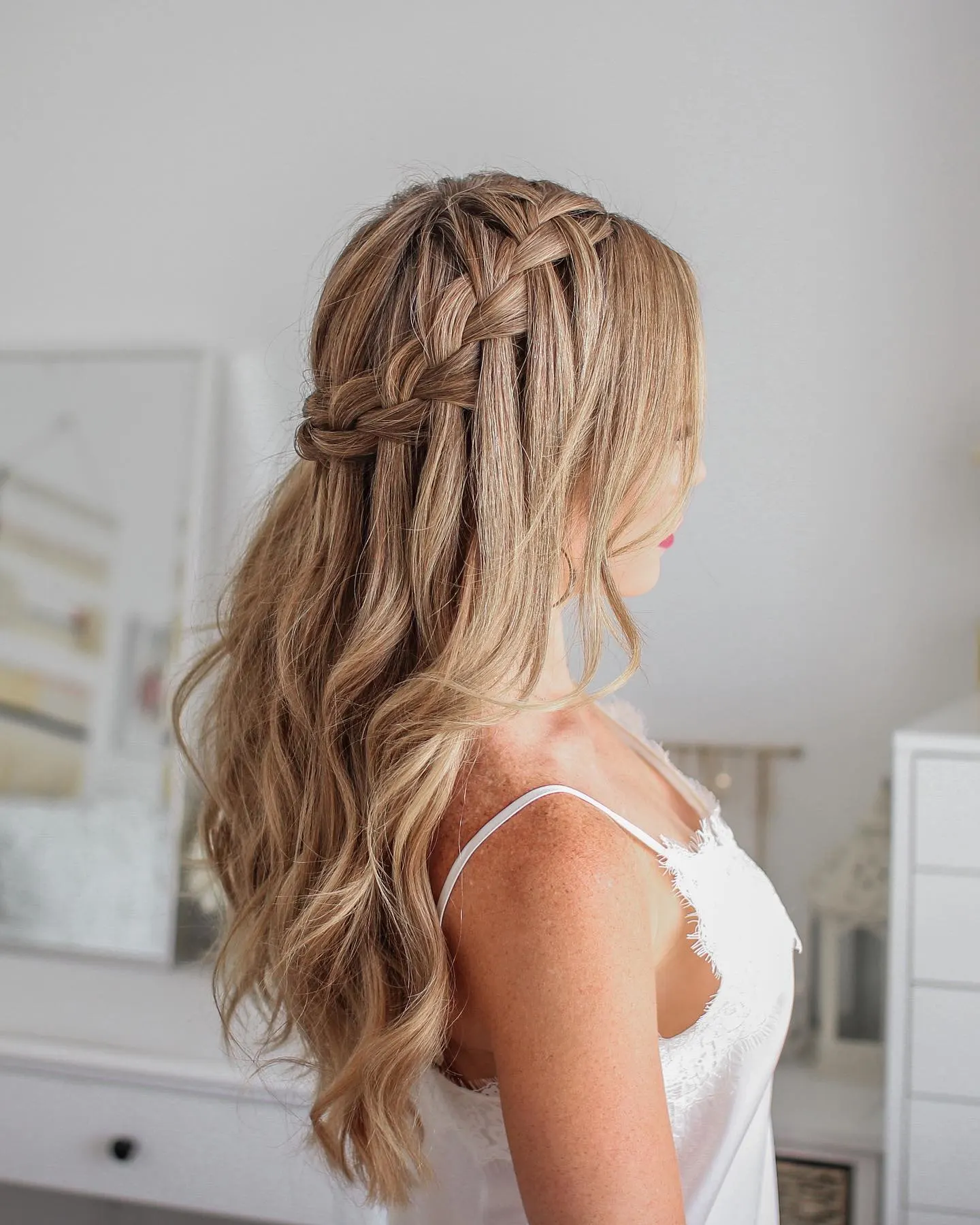 The waterfall braid is a cute hairstyle that looks complicated but it becomes a breeze once you've mastered the technique. Here's a tutorial that will elevate your braids game.
16. Butterfly Clips Twists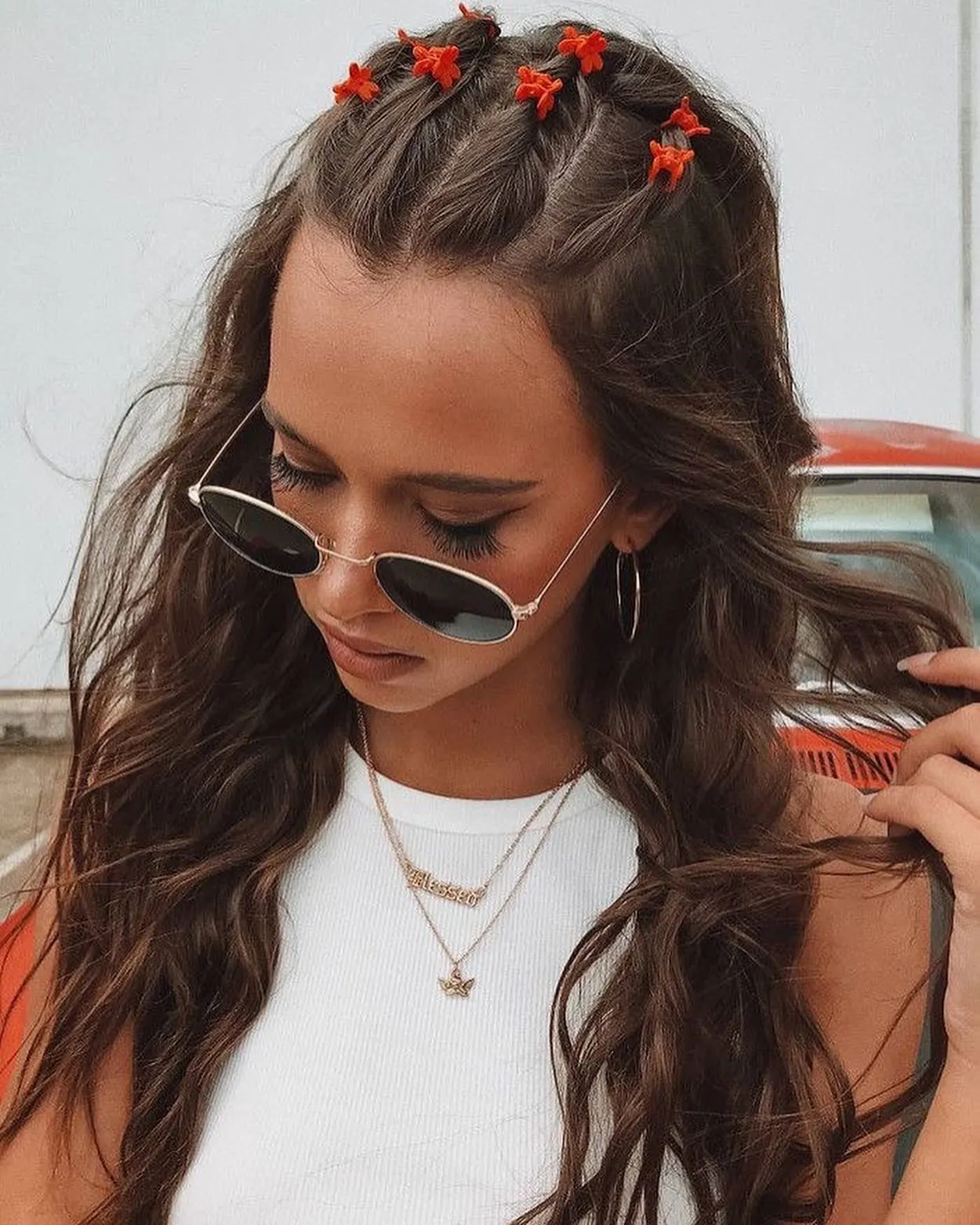 It literally takes minutes to add a touch of whimsy to your day. Grab some butterfly clips, part your hair in the middle, then once more. Twist each section and secure with one or more butterfly clips.
17. Low Pigtail Buns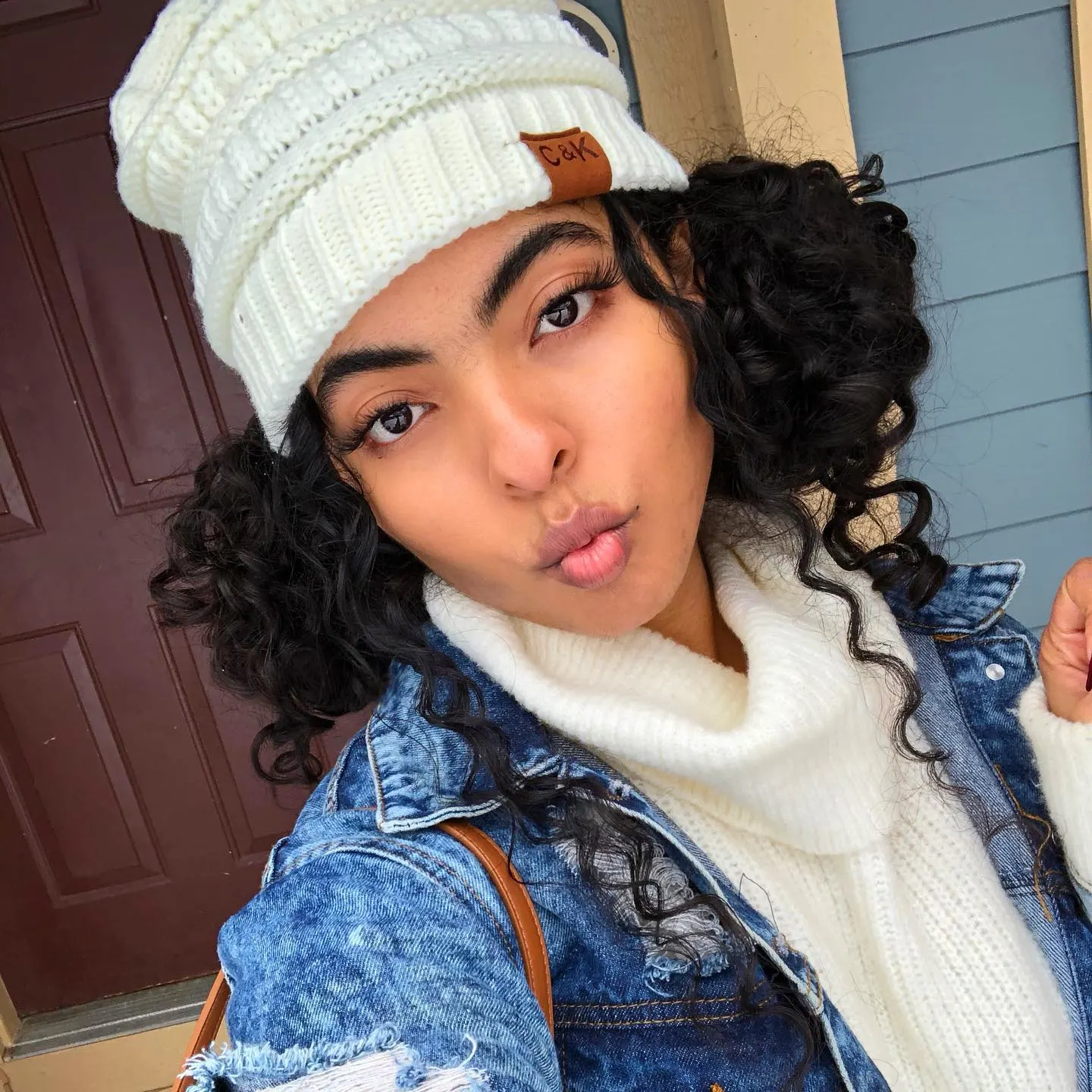 As winter approaches, everyone is on the lookout for hairstyles that look good with hats. Enter the low pigtail buns—a perfect choice to pair with your favorite beanie to add a cute touch to your winter look.
18. Ballerina Bun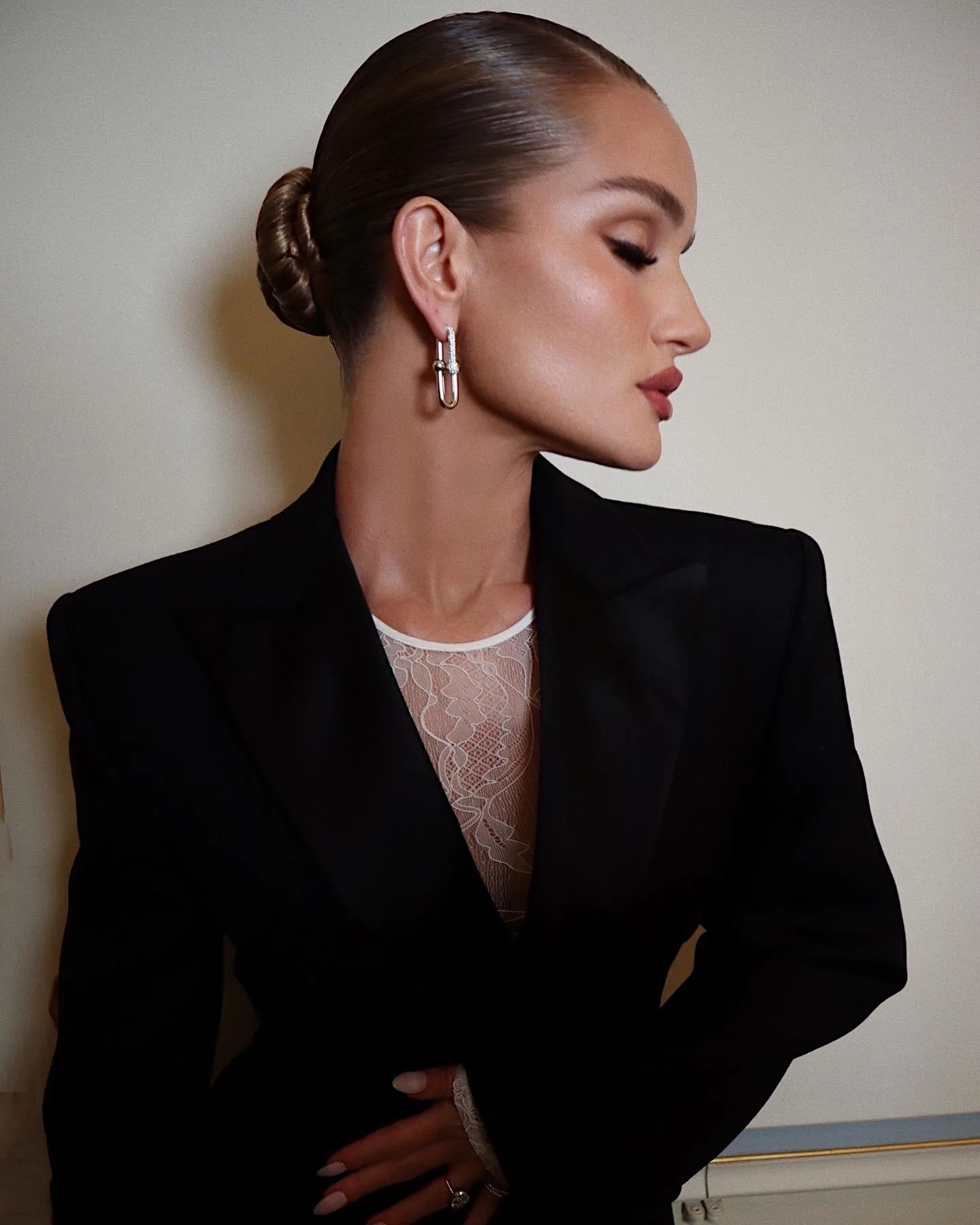 The ballerina bun is classic, elegant and sophisticated, and pretty much the only formal hairstyle you'll ever need. You can wear it everywhere, from the gym to the red carpet events and it won't look out of place.
19. Y2K Knots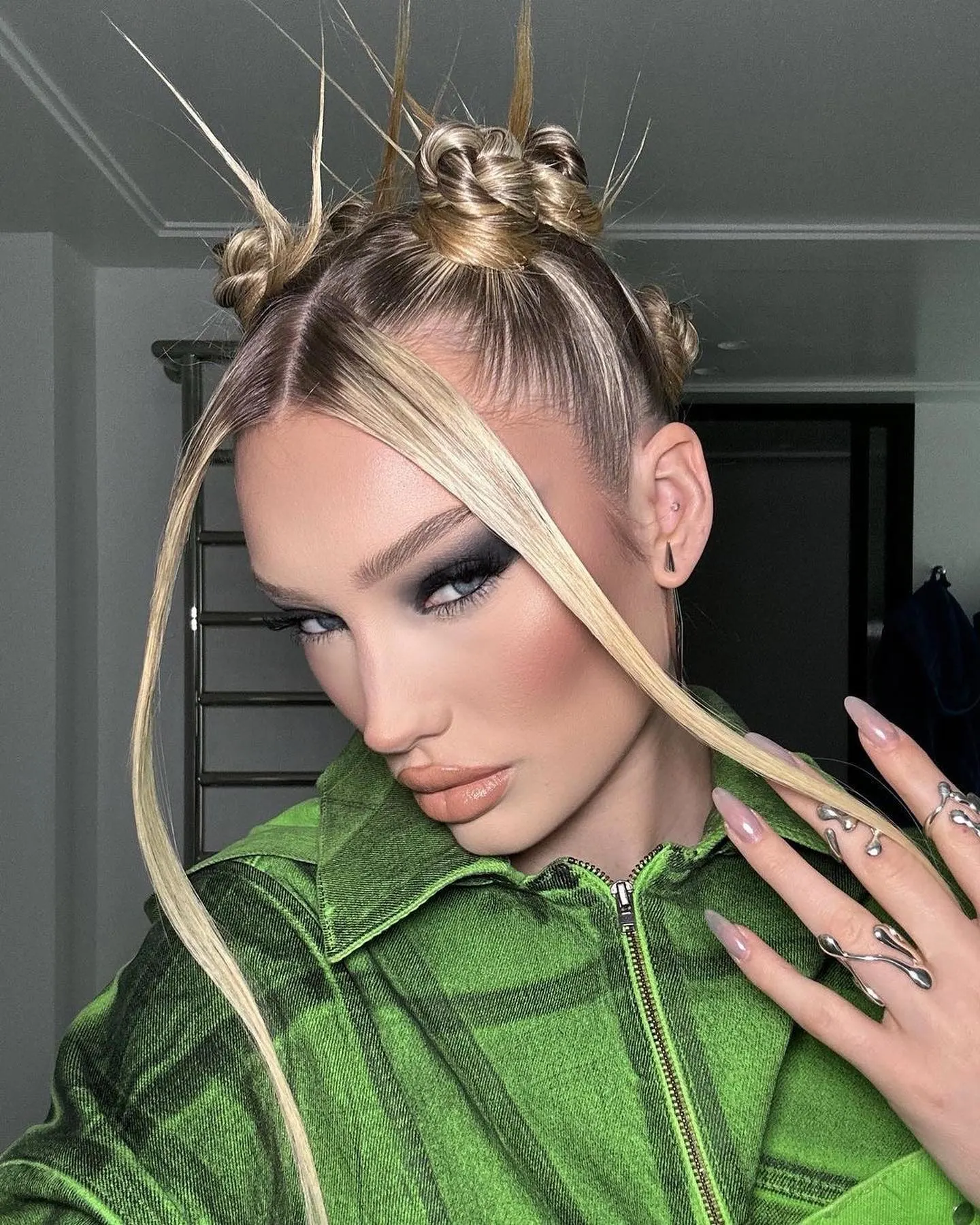 These spiky Y2K knots are perfect for a festival, but you can also wear a baddie hairstyle like this when you want to spice up your everyday look.
20. Slicked Back High Pony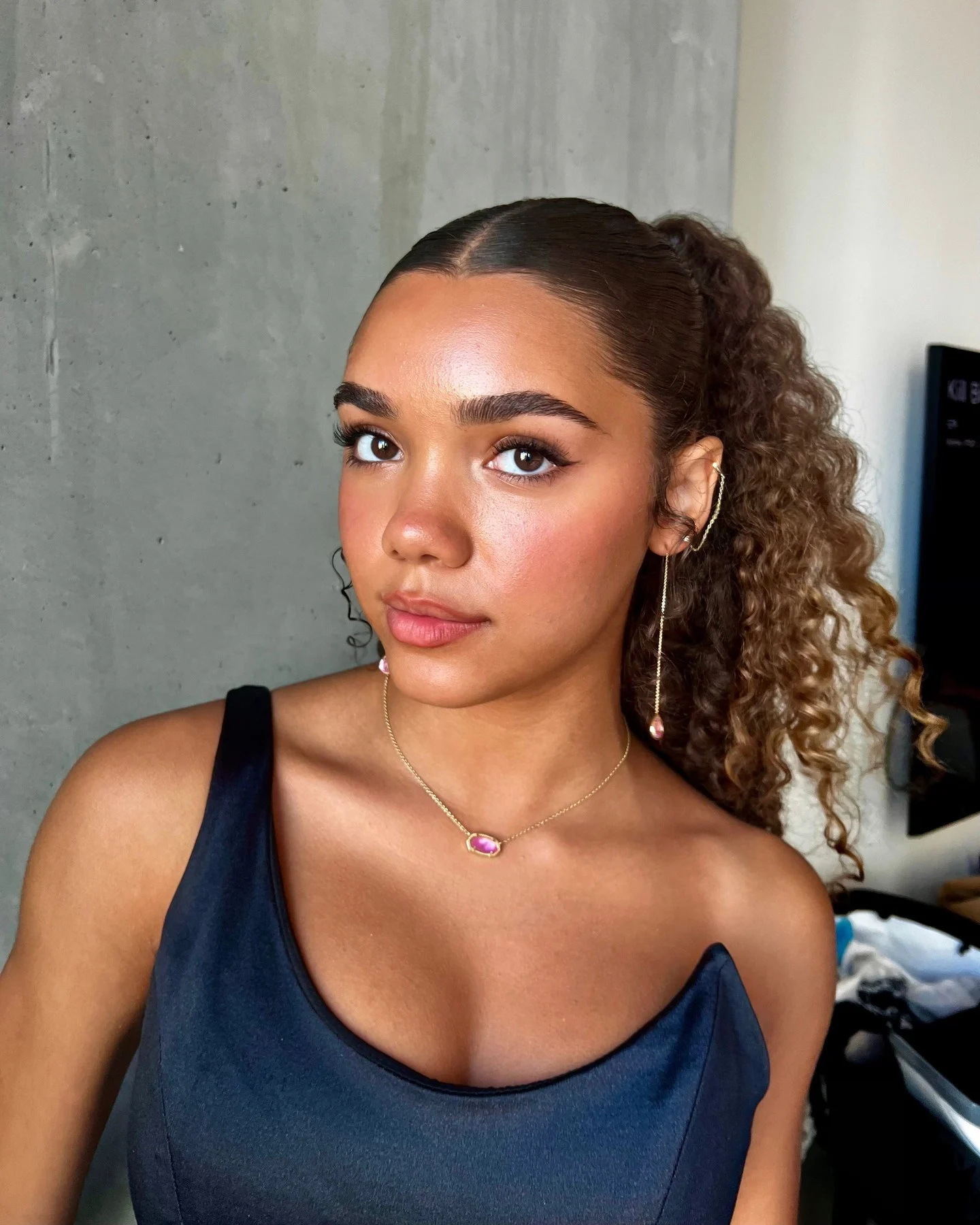 The secret to creating the super glamorous slicked back high pony is sectioning your hair. tying it all back at once, divide your hair into three sections—around the face and horizontally at the crown. This makes it easy to control how you tie your hair and give you the sleekest results.
21. Floral Clip Updo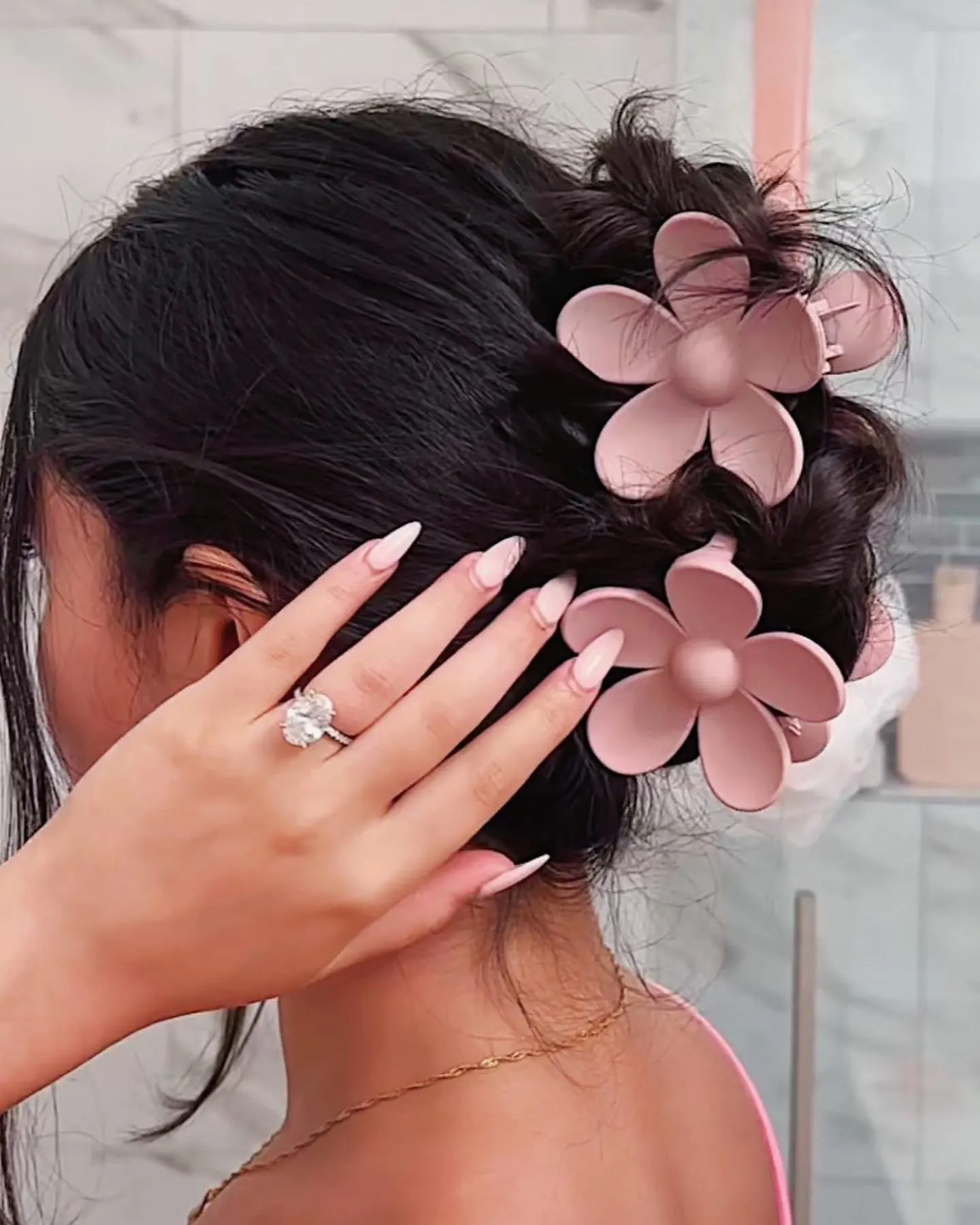 Decorative clips are the easy way to spice up an everyday hairstyle—this floral clip updo looks much fancier than it really is. It transforms a simple look into a statement style, proving that the right accessory can make all the difference.
22. Half-Up Bratz Hair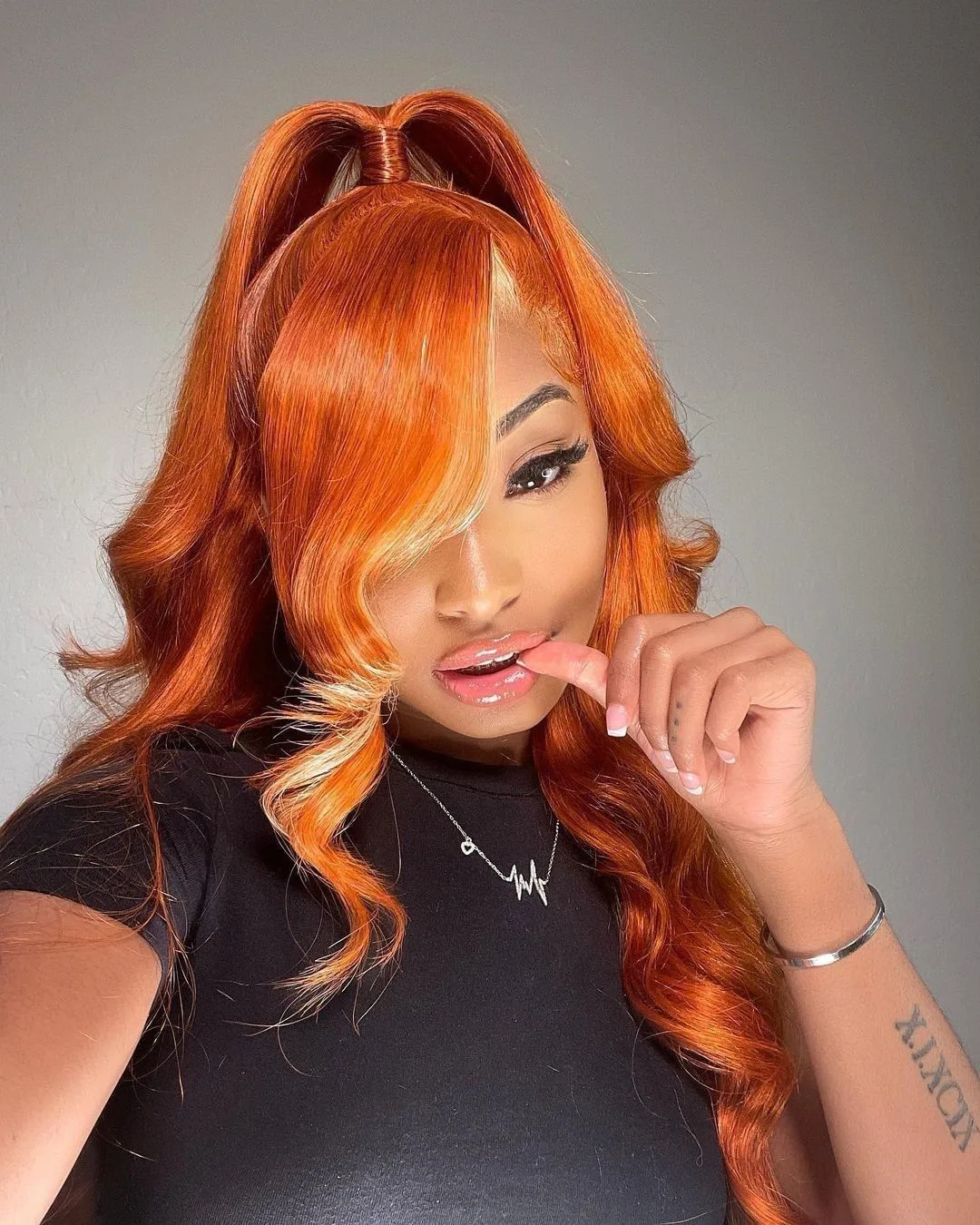 This voluminous half pony with flirty side bangs and luscious waveswill make you look like a living Bratz doll or classic Ariana Grande. Here for it!
23. Messy Top Knot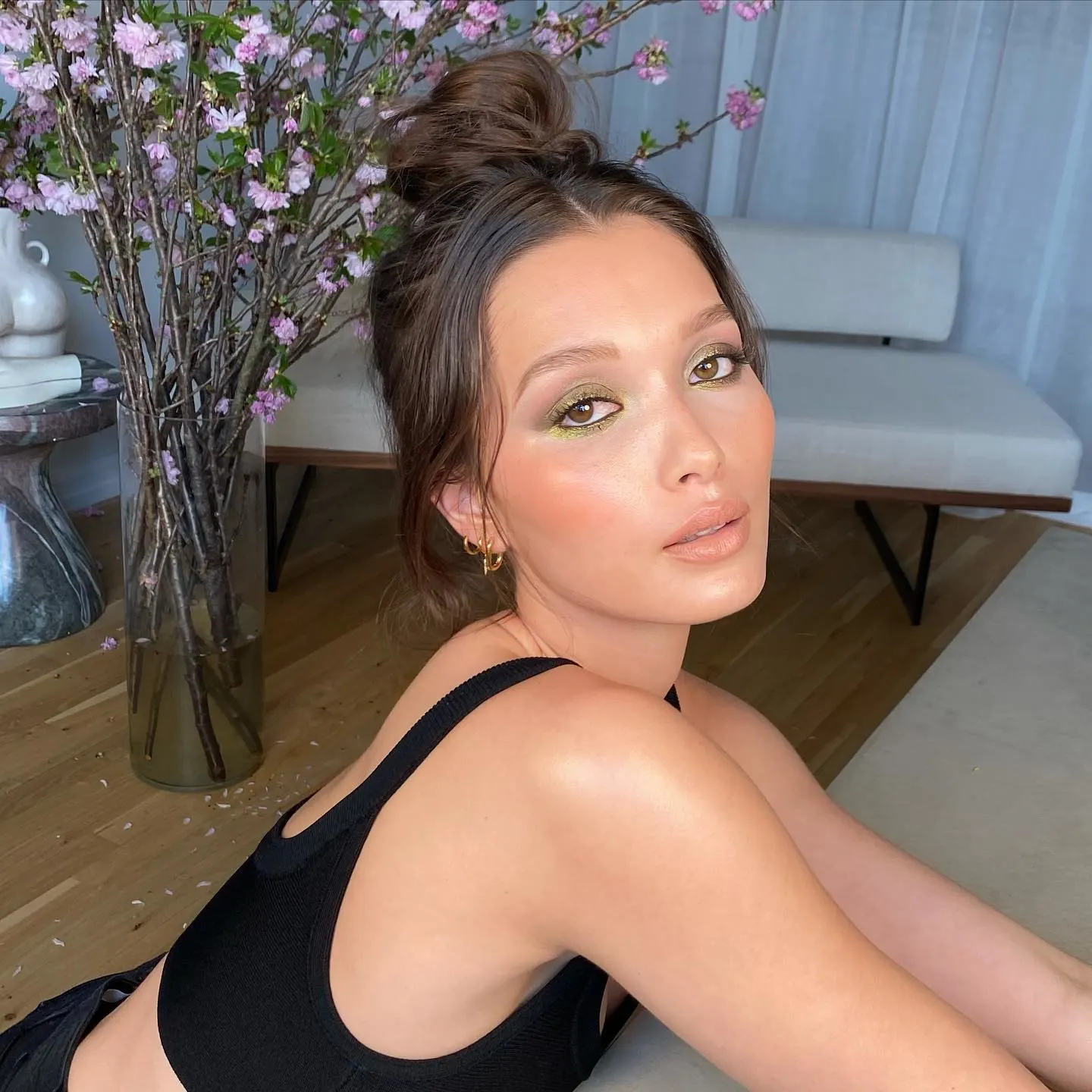 Your quick and chic savior: the messy top knot. It will get your hair out of your face and make you look super cute. This hairstyle is so easy, you can do it while standing around waiting. All you need is a hair tie and a bit of practice—but you can probably already do it.