Dirty blonde is a lived-in, dimensional shade of blonde hair. When it's natural, it's often a neutral shade that creates a perfect canvas to play with and elevate. If you want to dye your hair a dirty blonde, you can experiment and make it as understated or as striking as you prefer.
It's an easygoing alternative to light blonde shades—it requires less upkeep, and can look anywhere from edgy to pretty. Here are 50 looks for guaranteed inspiration.
1. Medium Wavy Dirty Blonde Hair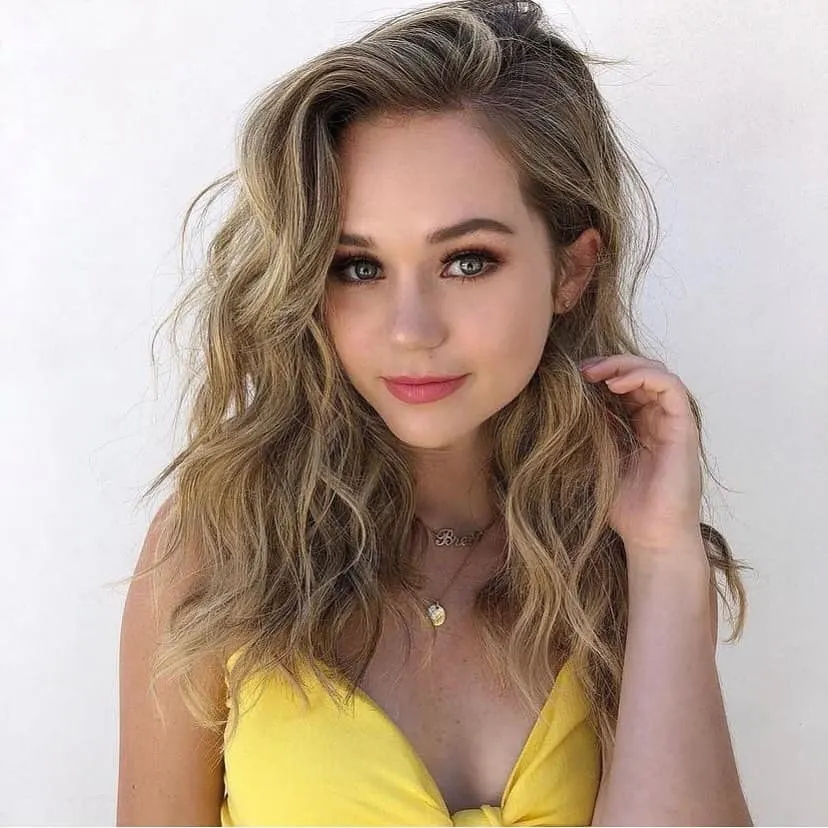 Highlights will brighten dirty blonde hair without changing it too much. This low-maintenance look is ideal if you want to elevate your natural hair color.
2. Dirty Blonde Hair With Light Bangs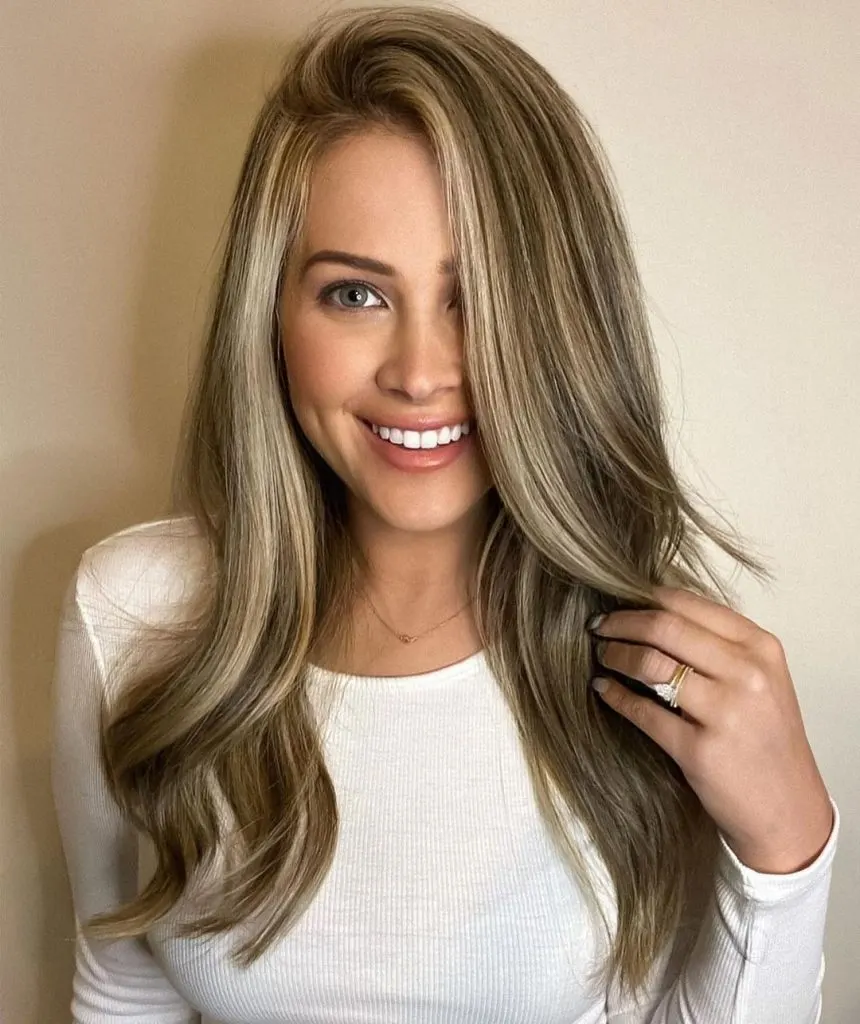 Fine highlights throughout and thicker blonde strands near the face will make your features pop and your dirty blonde hair glow.
3. Ash Dirty Blonde
If your dirty blonde hair has a cool tone, you can easily achieve the coveted ash-blonde look. This rich balayage combines the two shades beautifully.
4. Light Dirty Blonde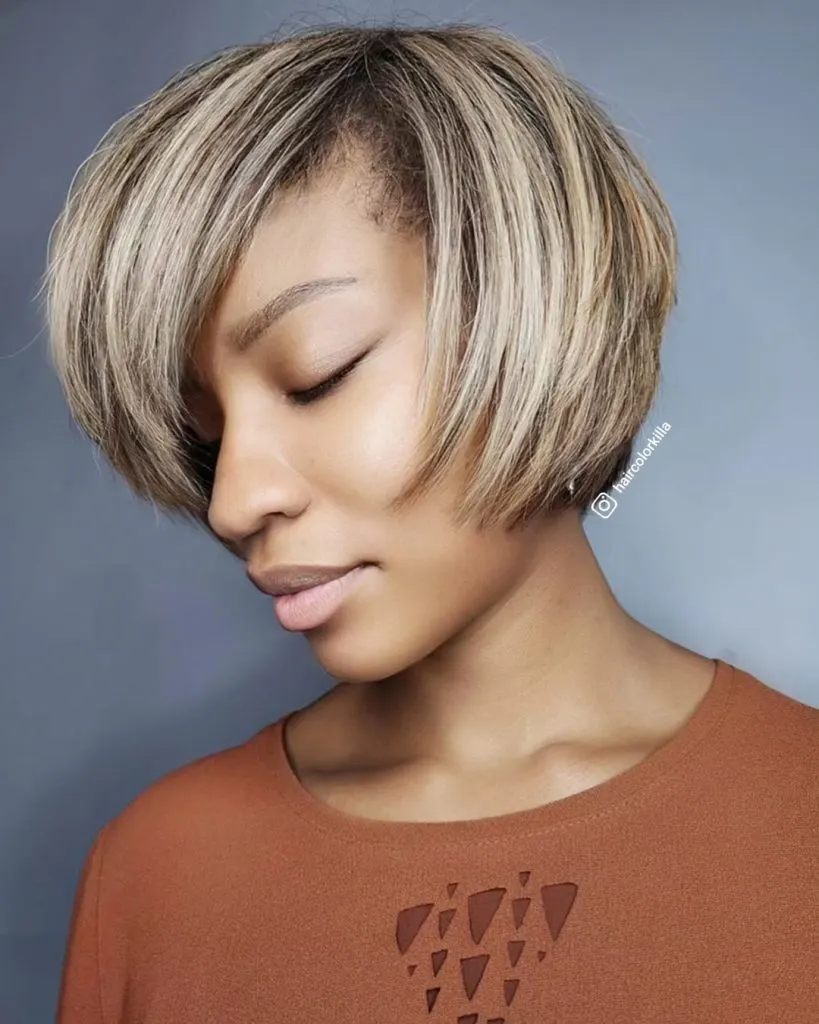 Platinum highlights on a cool base create the appearance of a dirty blonde even though they don't blend into one shade, but lay on top of each other.
5. Dirty Blonde Balayage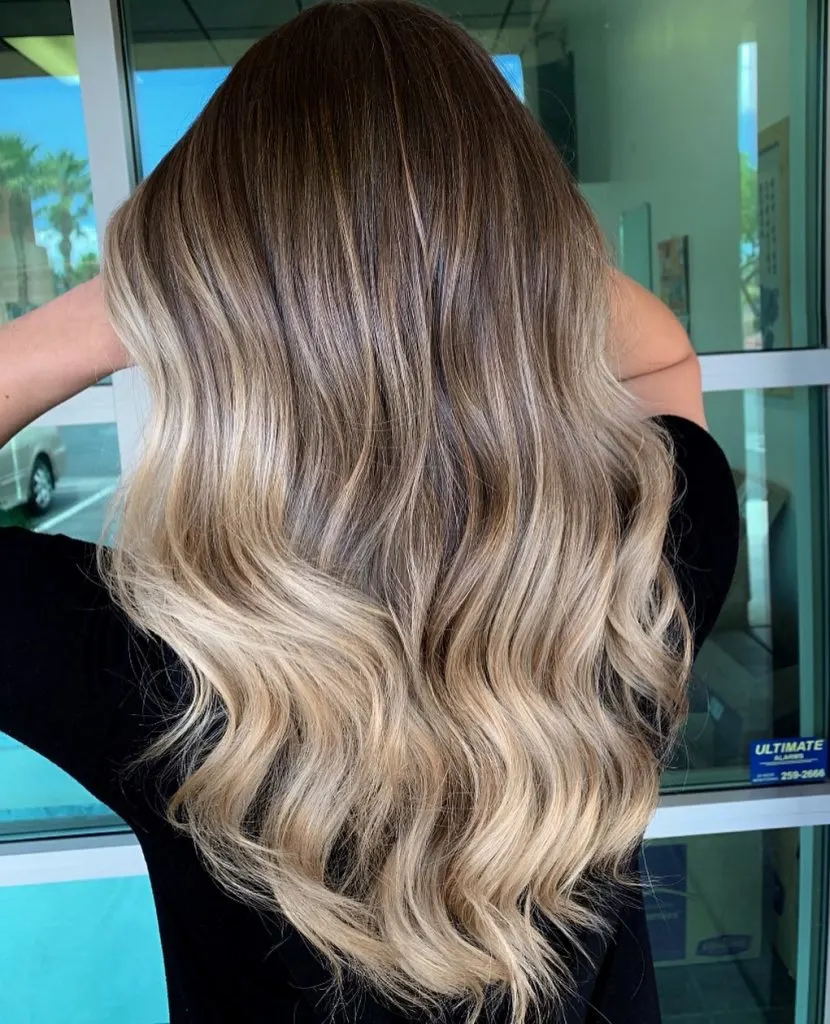 You can't go wrong with a balayage when you want to refresh your dirty blonde hair. Choose a shade that complements the base—cool or warm—for the most harmonious look.
6. Dirty Blonde Ombre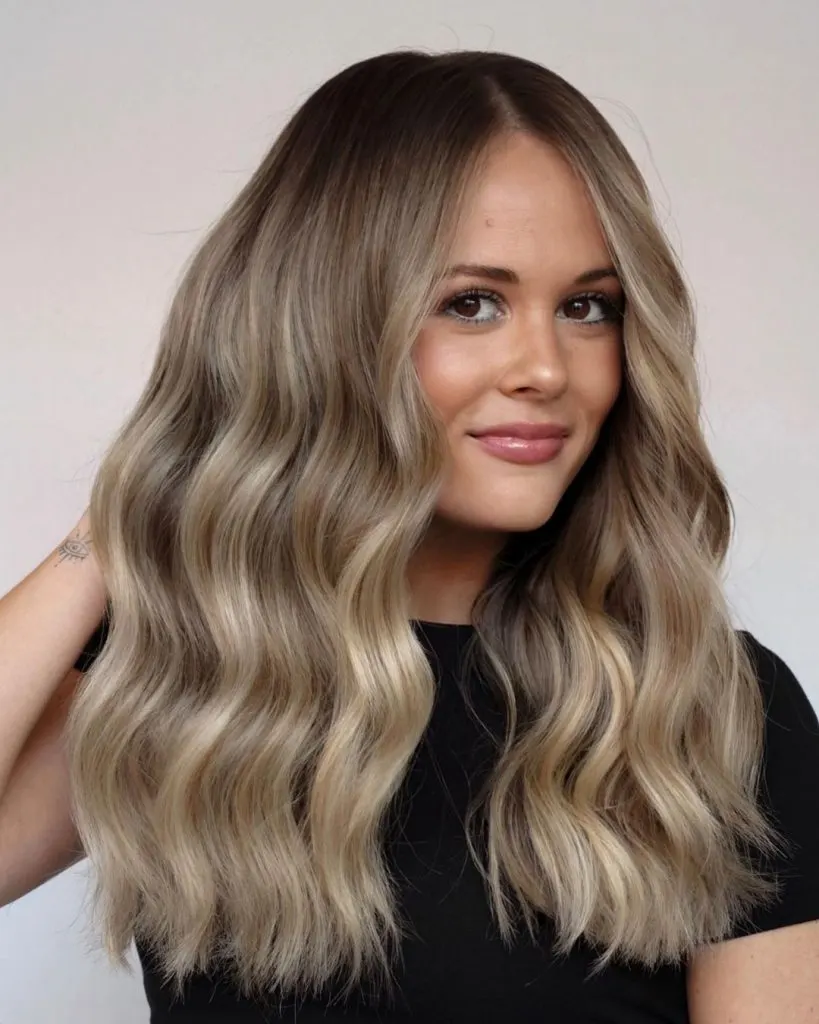 Going from dirty blonde roots to nearly platinum tips, this ombre look is super low-maintenance and can look good for months without a touch-up. To keep the bleached strands from getting brassy, include a purple shampoo in your routine once in a while.
7. Dirty Blonde Butterfly Hair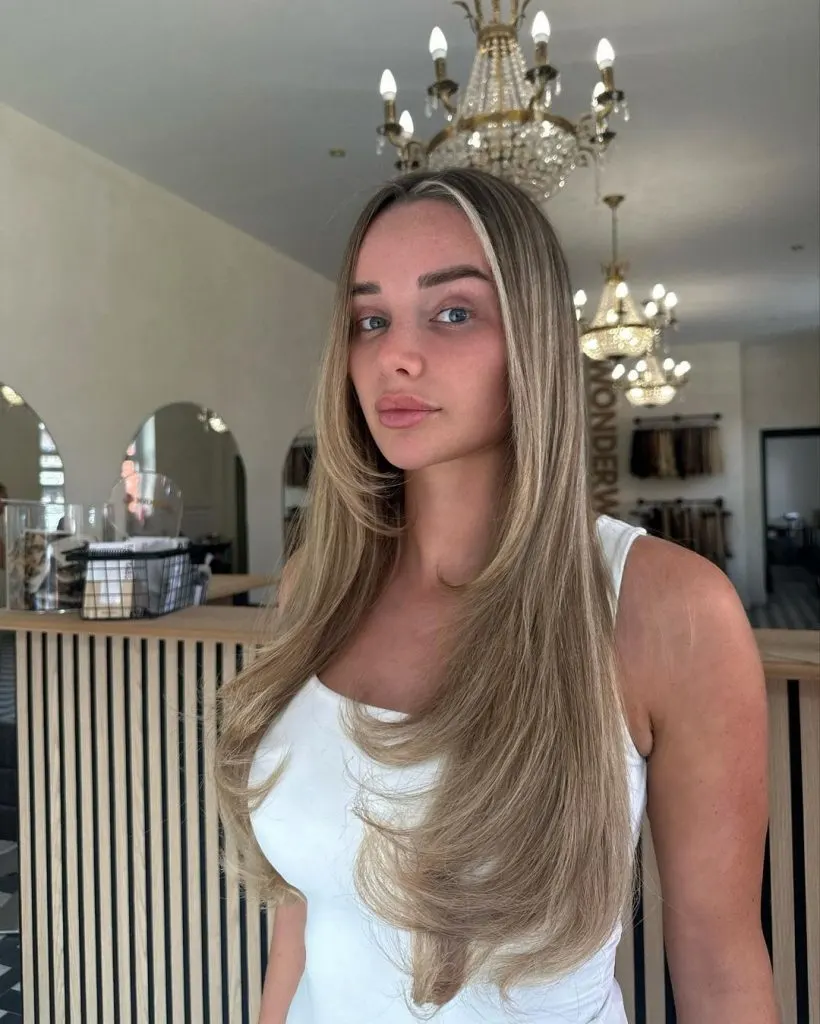 Even the faintest highlights near the face will considerably brighten your features, and they're so low-risk that you should consider trying them out even if you don't like to change your hair.
8. Dirty Blonde With Highlights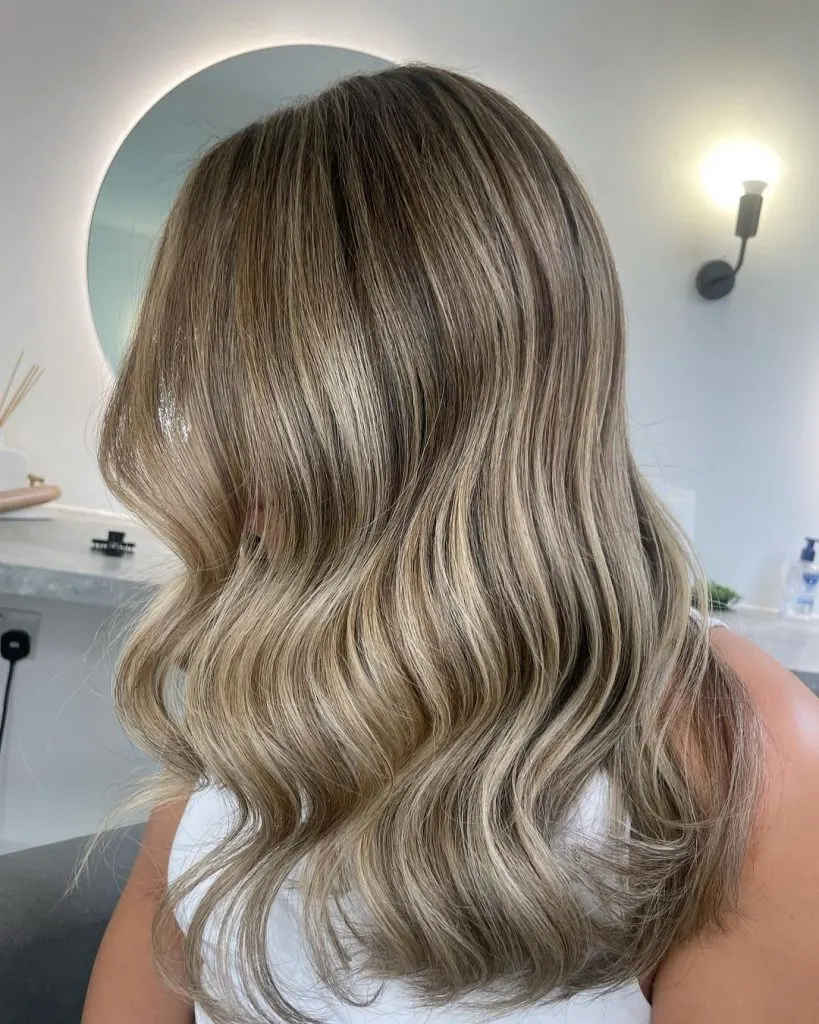 Ashy highlights and dirty blonde are a match made in heaven. These two shades blend so seamlessly that it's impossible not to try this look sooner or later.
9. Dirty Blonde With Money Pieces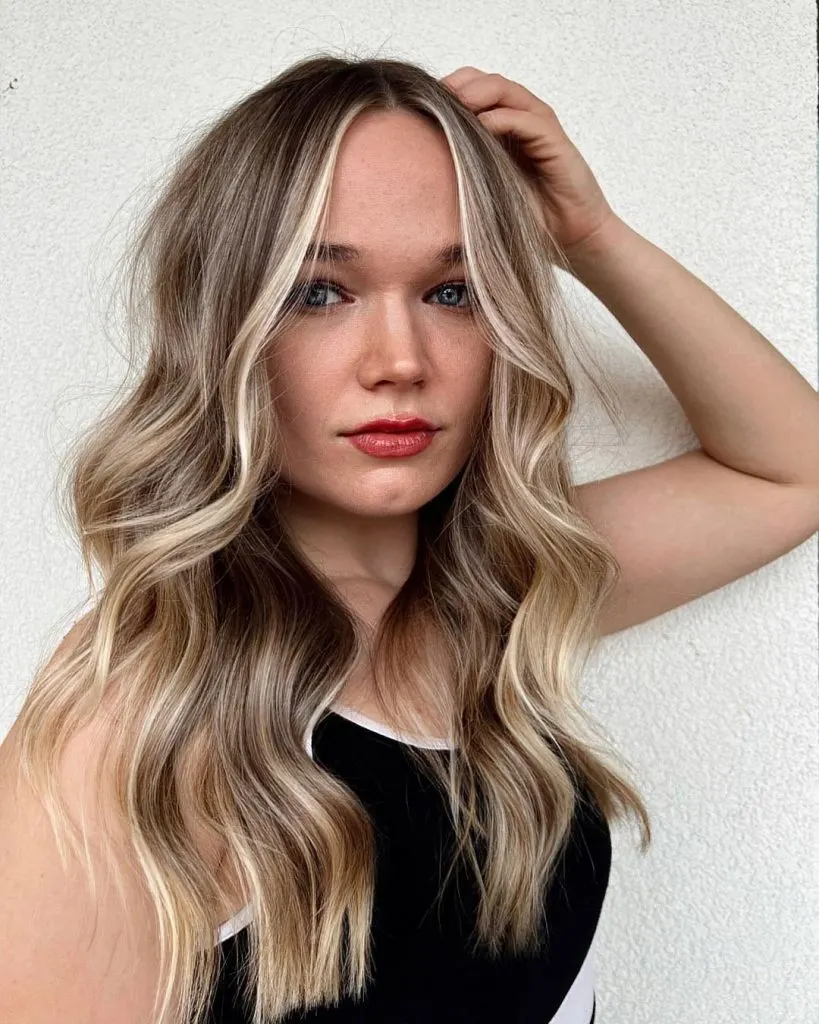 Enhance your wavy hair with carefully placed highlights—as the bright color follows the wave pattern, your hair will look lively and bouncy.
10. Dark Dirty Blonde Hair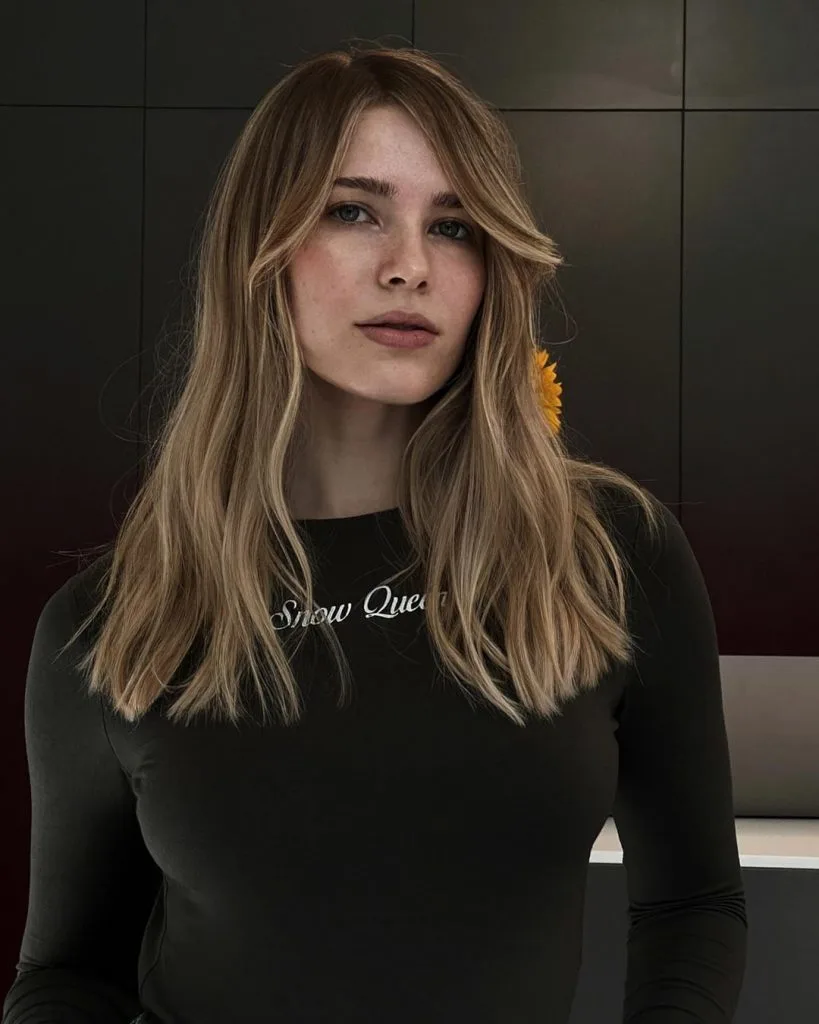 Bangs and highlights can be tricky—the key to finding the ideal placement for your face is deciding which features you want to draw attention to.
11. Soft Dirty Blonde Balayage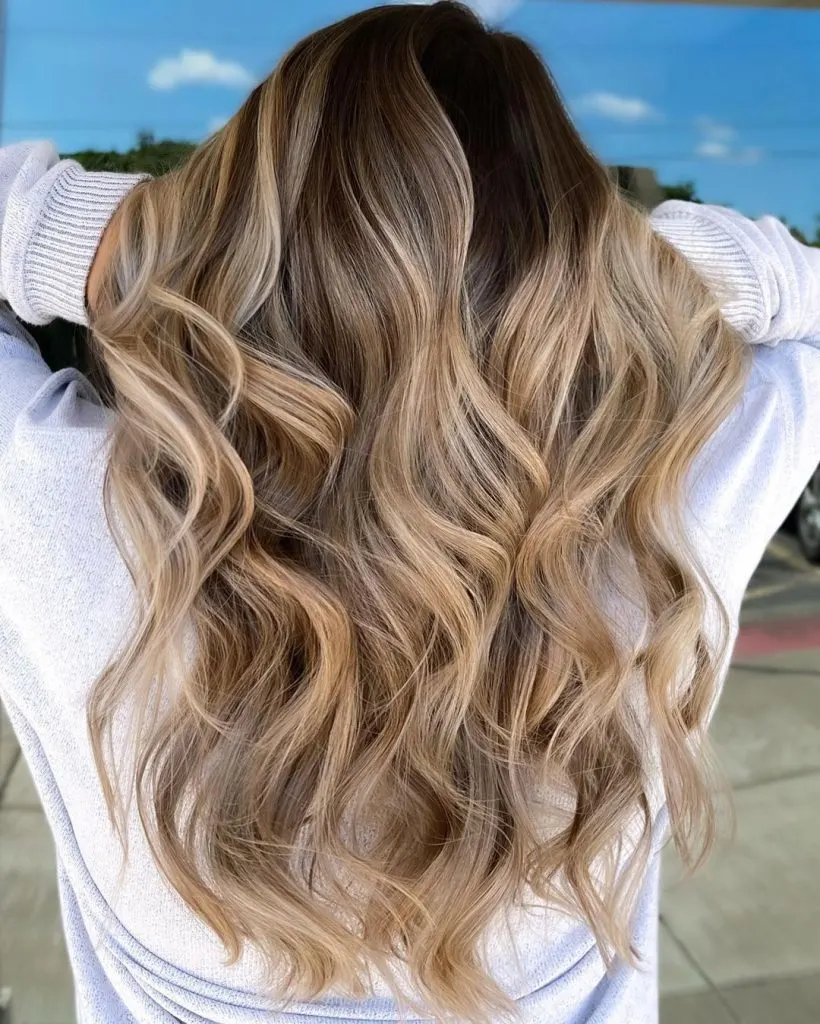 This soft balayage with dark roots is natural-looking and low-maintenance. If you want to keep it in top shape, visit your stylist when you notice the bleached strands going brassy for a toner refresh.
12. Dirty Platinum Blonde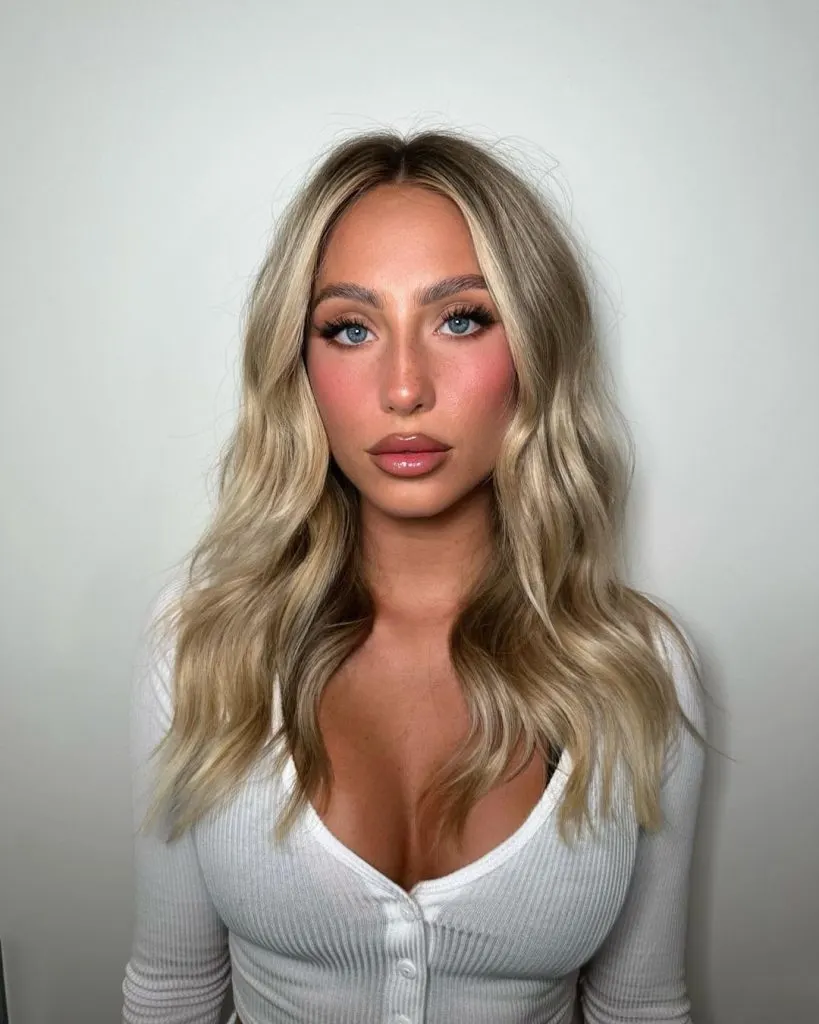 Platinum and dirty blonde are both neutral shades, so they work for all skin tones, but they won't be just right. To make them extra flattering, your colorist will slightly adjust the temperature to be closer to your skin undertone.
13. Dirty Blonde With Face-Framing Highlights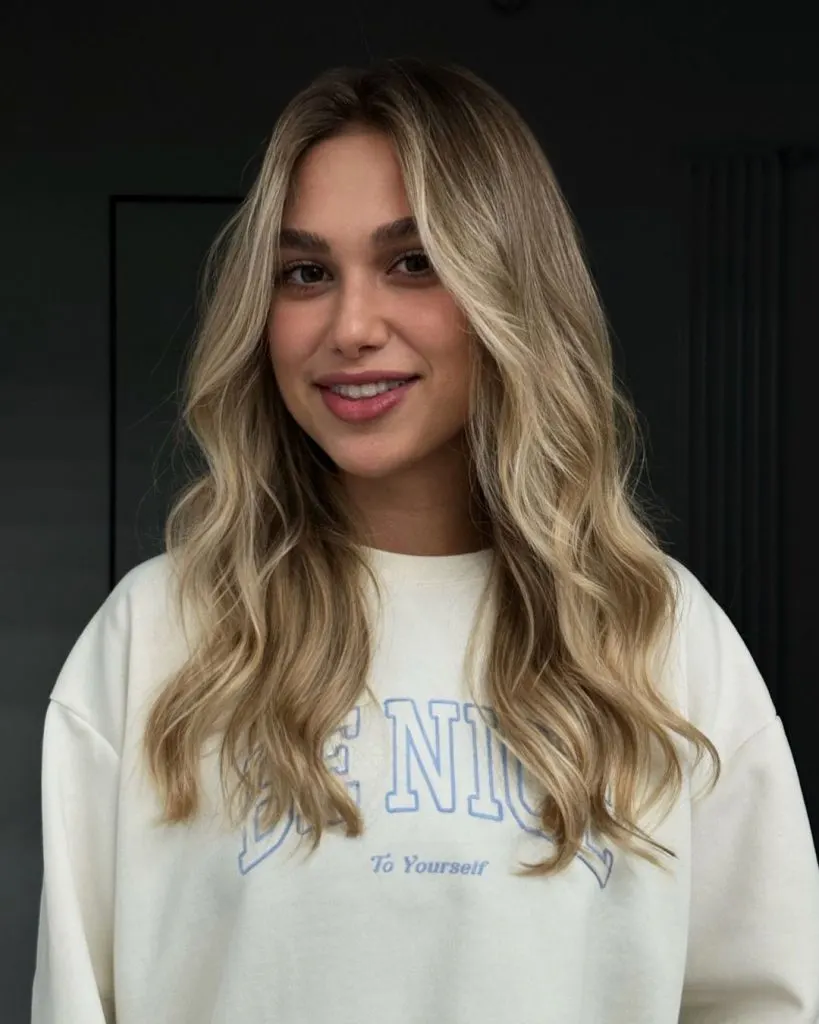 Hair near the face can make or break a hairstyle, both when it comes to the haircut and the color. If you don't know what works for you, bright face-framing highlights and curtain bangs are foolproof.
14. Lived-In Dirty Blonde Hair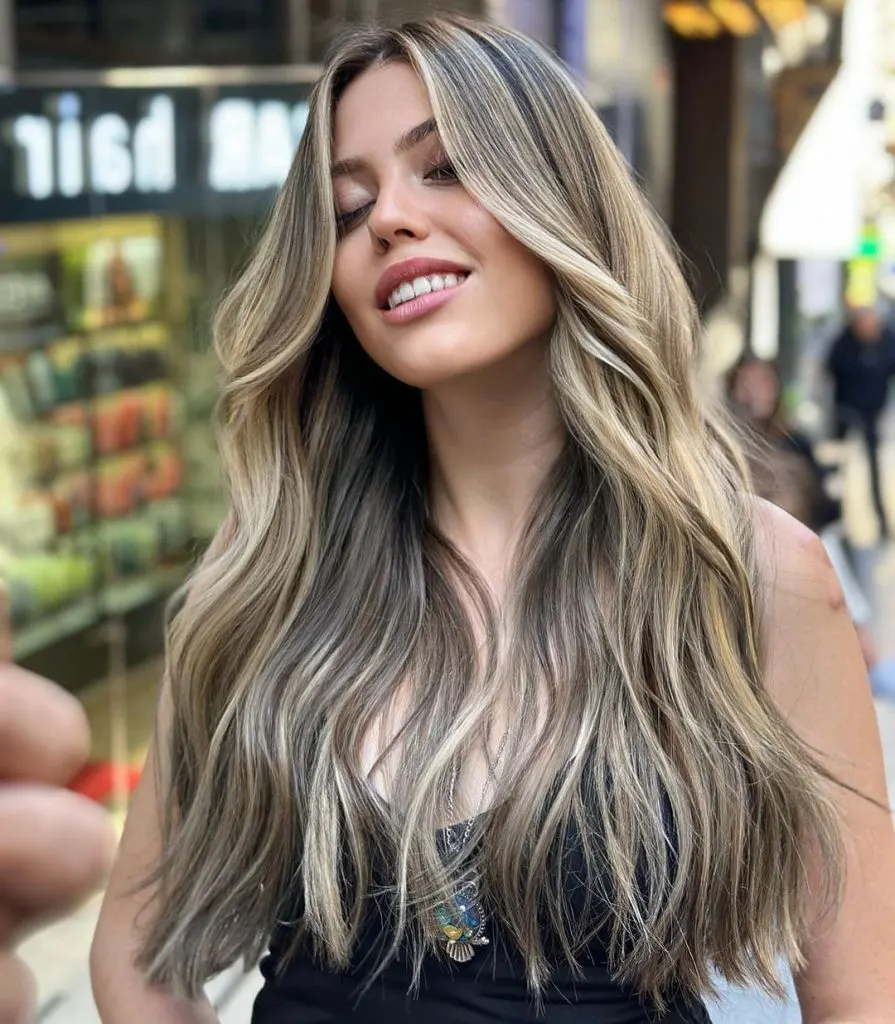 Lived-in hair is a look that seems effortless, but achieving it takes precision. Your colorist will carefully decide on the exact shade and placement of highlights that perfectly complement your base color and make it seem natural.
15. Low-Maintenance Dirty Blonde Hair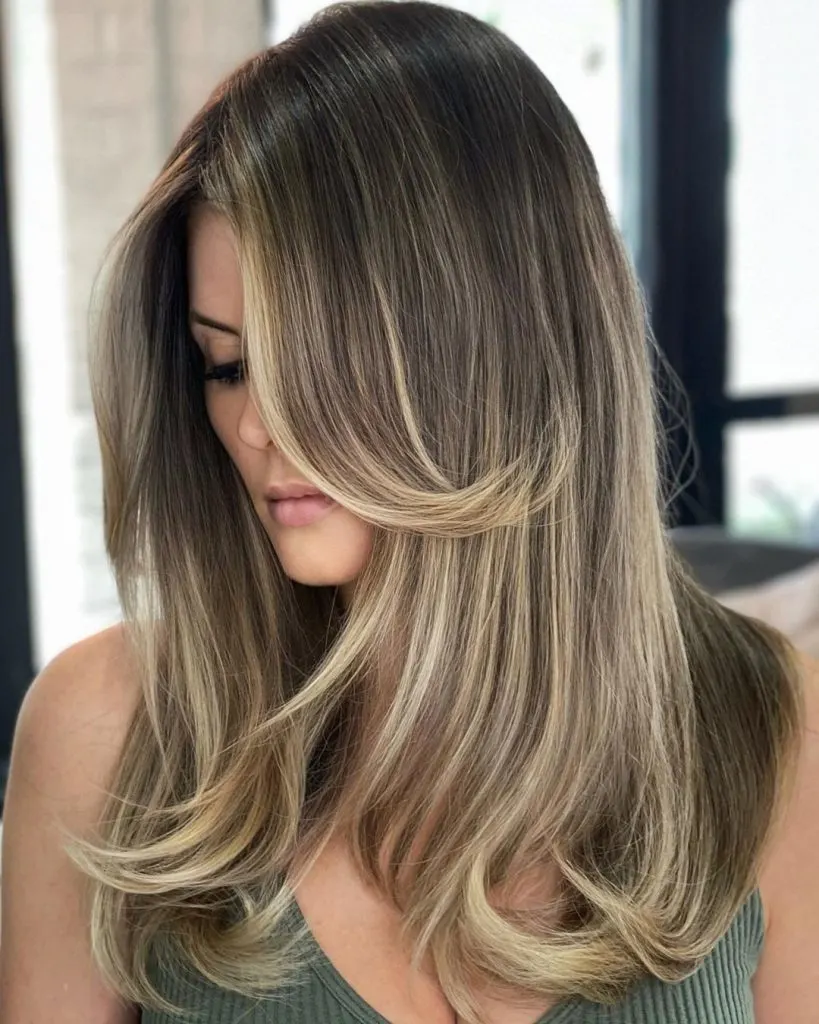 When color and cut are in harmony, your whole hairstyle levels up—these highlights and layers flawlessly complement each other.
16. Dirty Blonde Hair With Highlights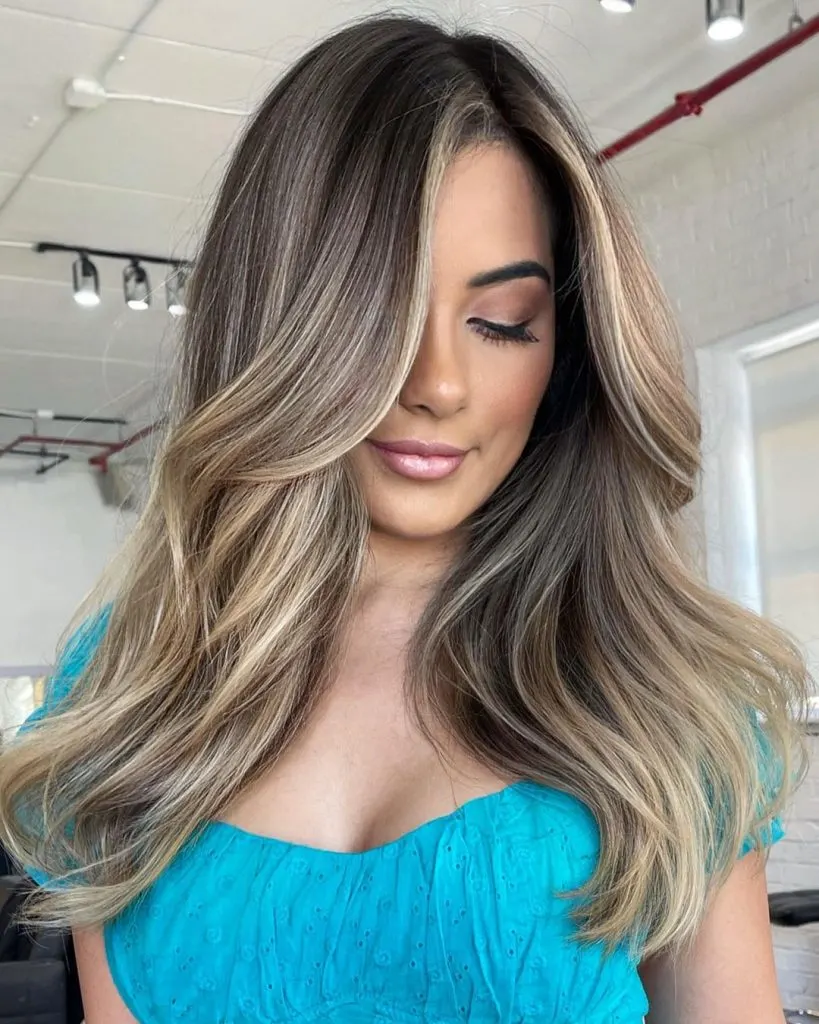 Perimeter balayage lightens the ends and the face-framing pieces, creating a dynamic, flattering look with the least amount of commitment.
17. Dirty Blonde Lob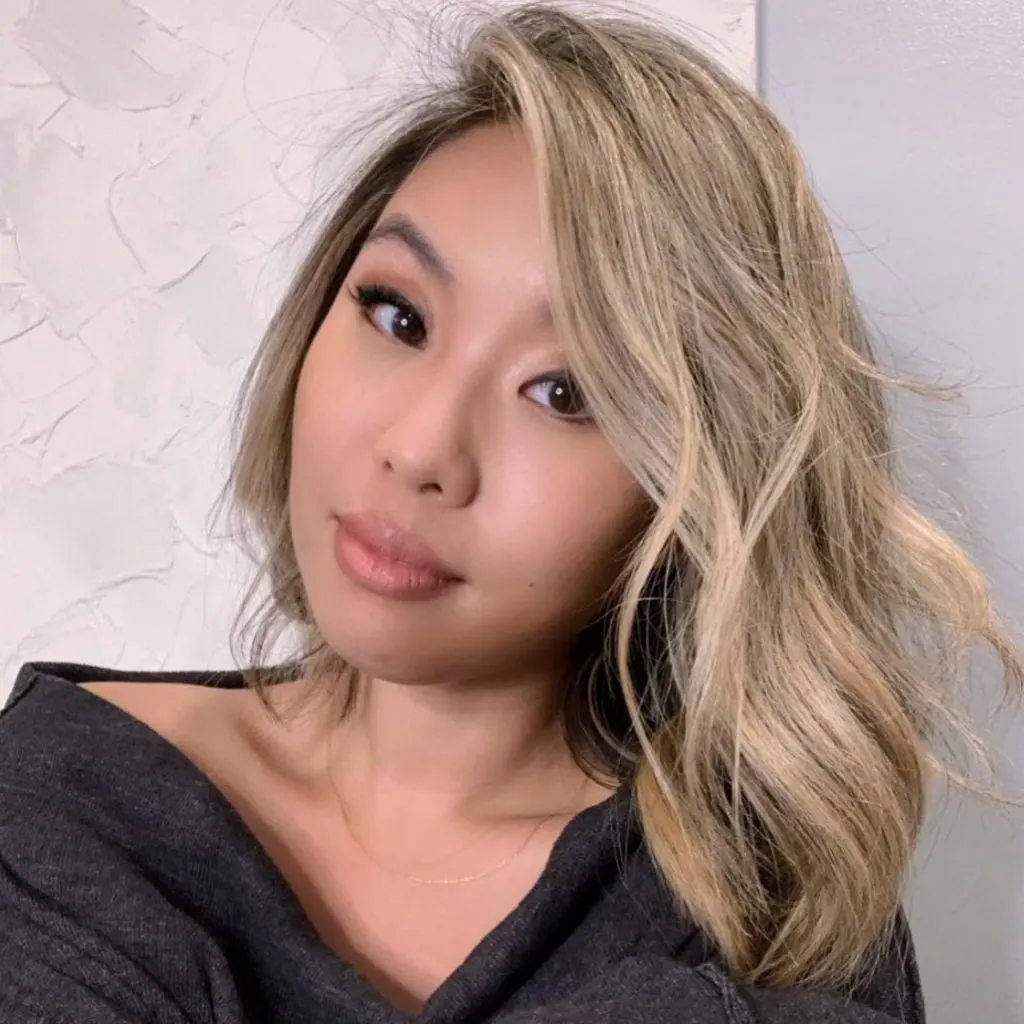 This muted dirty blonde shade isn't difficult to achieve even on very dark hair. Unlike platinum, it doesn't require bleaching your hair to level 10, so it will cause much less damage to your hair.
18. Milktea Dirty Blonde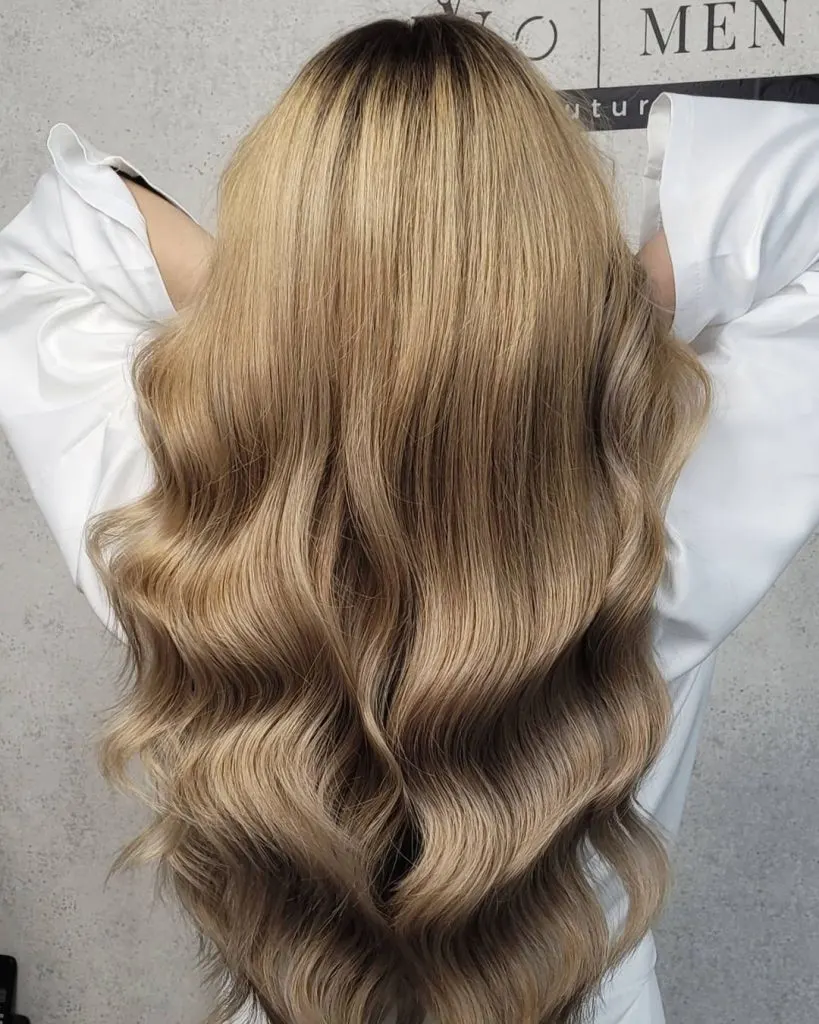 A subtle root melt looks modern, but that's not its only function—it also makes your color look good for a longer period of time.
19. Soft Natural Dirty Blonde Hair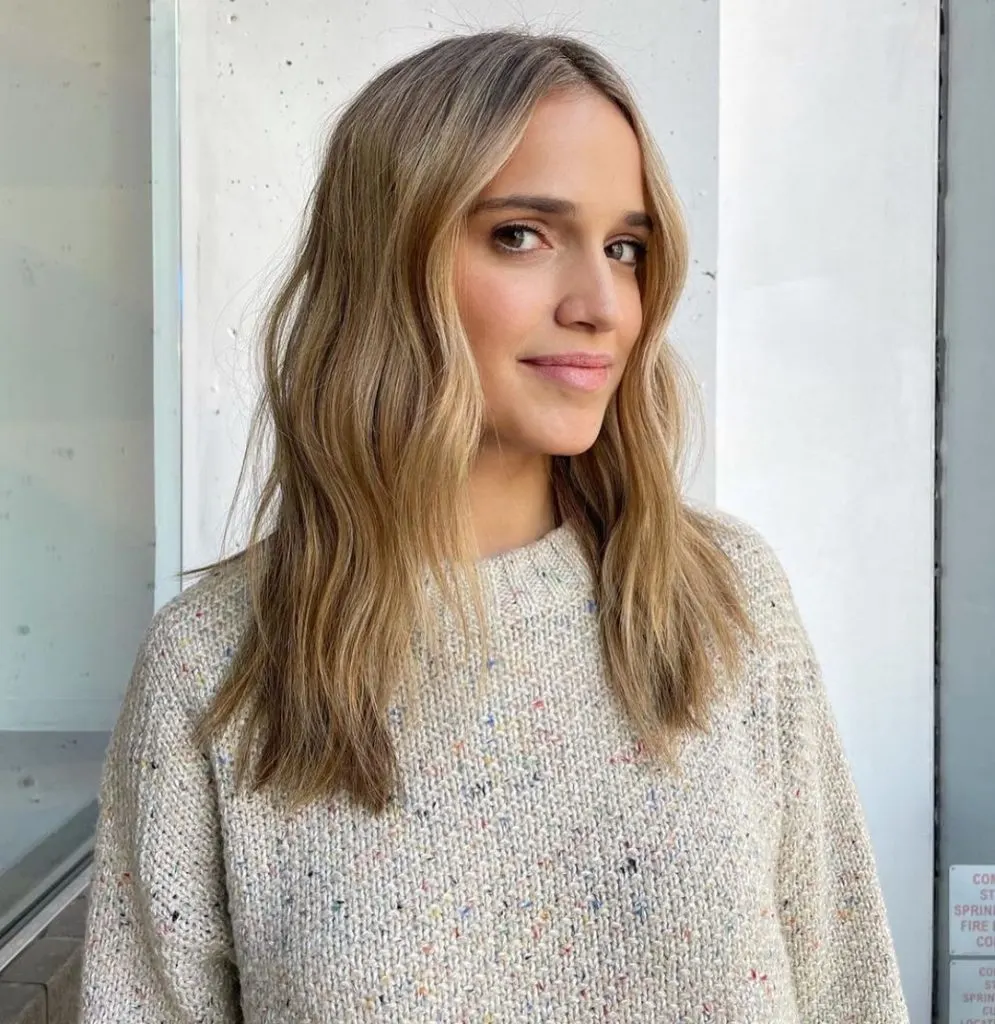 This natural-looking shade is warm and cozy, and it looks amazing on all warm skin tones. Slightly lighter face-framing pieces are optional but recommended.
20. Dirty Blonde Bob With Shadow Root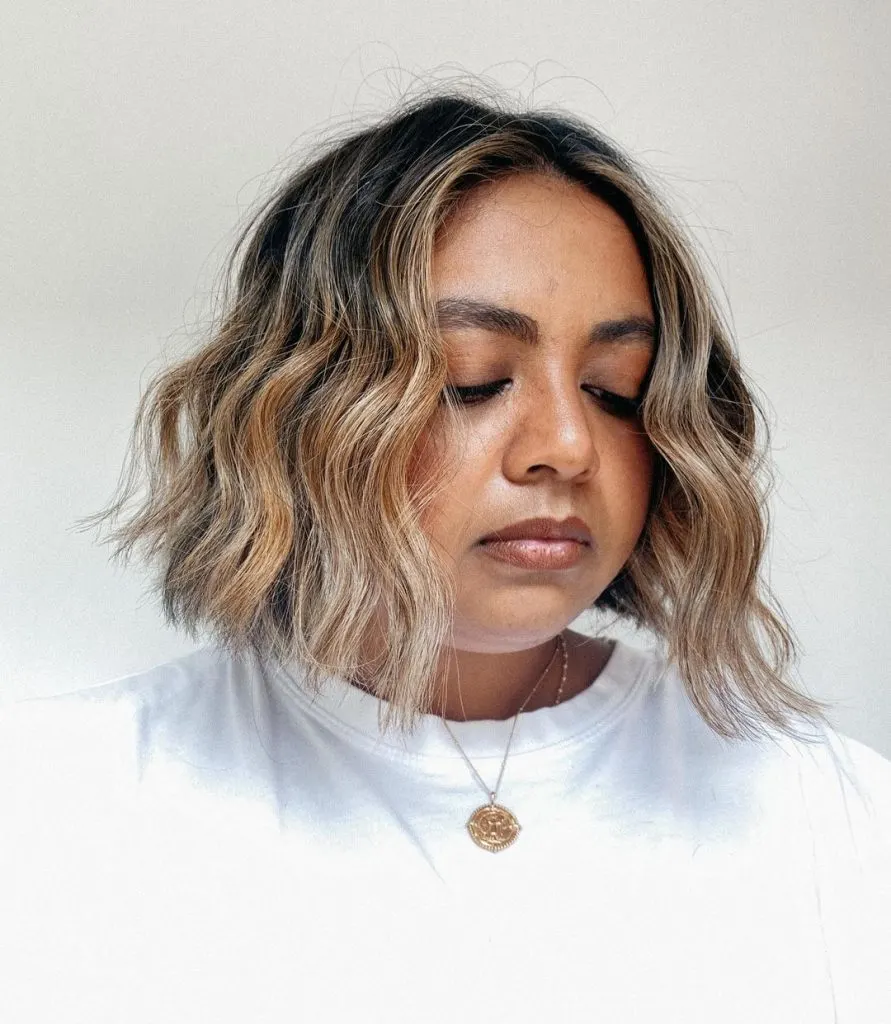 Ombre or grown-out roots? It doesn't matter because it looks good either way. This is the beauty of leaving the roots dark when dying your hair blonde—it keeps your hair on-point for a while.
21. Warm Dirty Blonde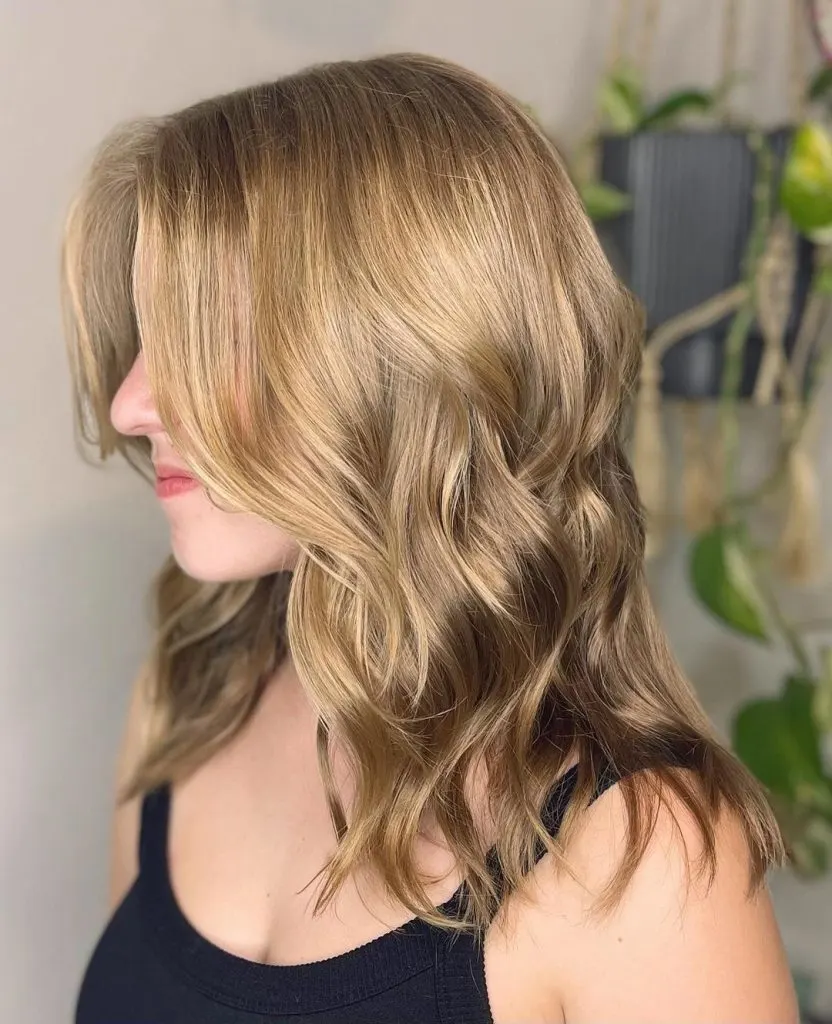 This lovely warm shade will look amazing on you if you look good in low-contrast colors, but it might make you look washed out if you look better in intense colors.
22. Dirty Blonde With Root Tap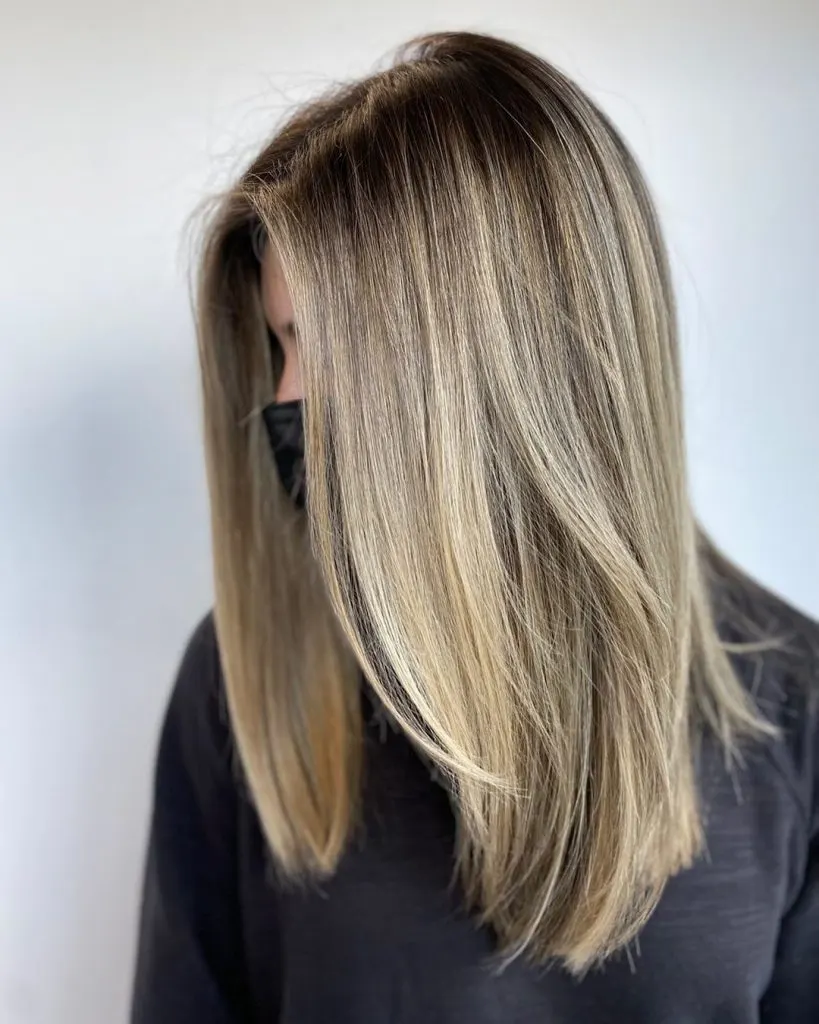 This cut and color are both sooo Rachel, and we all know what an iconic look that was. And the good news? It's back on trend.
23. Basic Dirty Blonde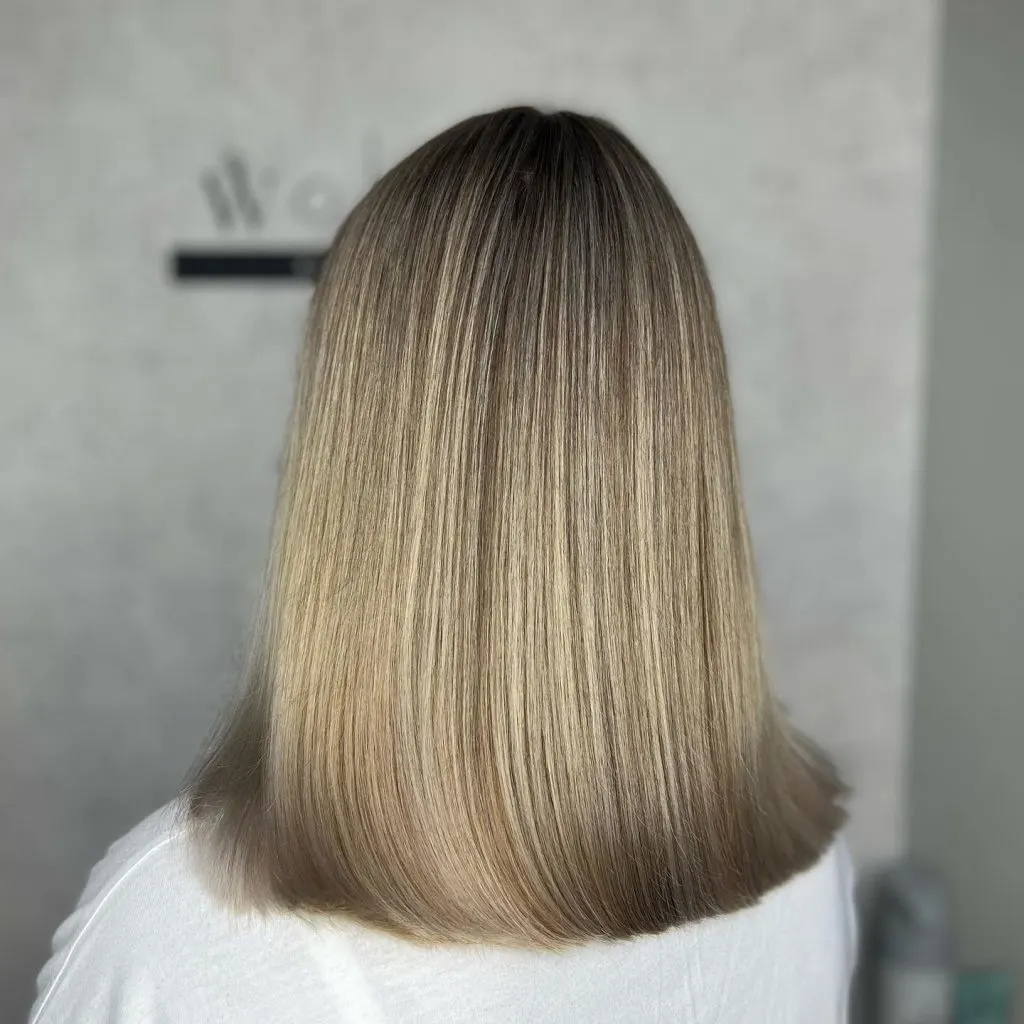 Softly shadowed roots and subtle dimensional highlights will transform dark blonde hair into an understated dirty blonde look.
24. Natural Dirty Blonde Hair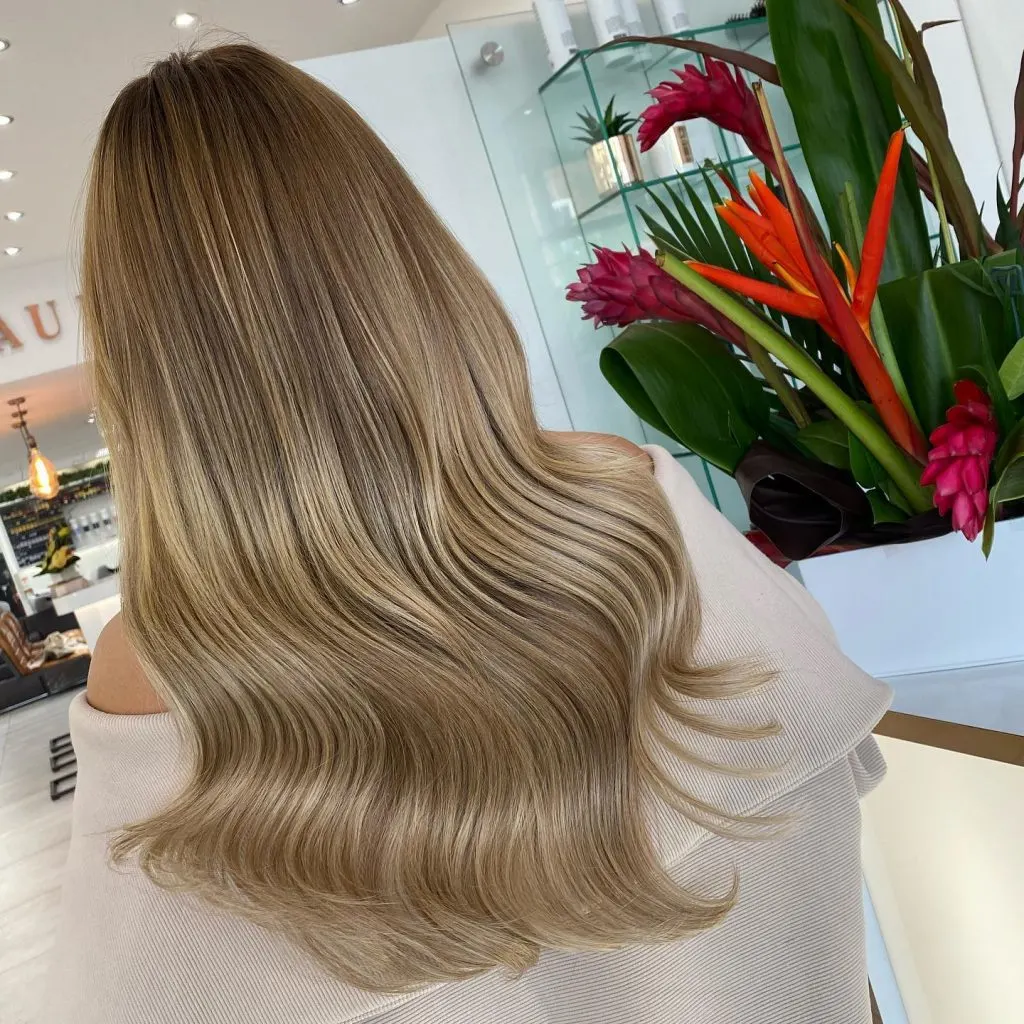 If you haven't been born a dirty blonde, you can fake it with dense, fine highlights that will lighten your hair and make it look natural.
25. Dirty Blonde Hair With Face-Framing Highlights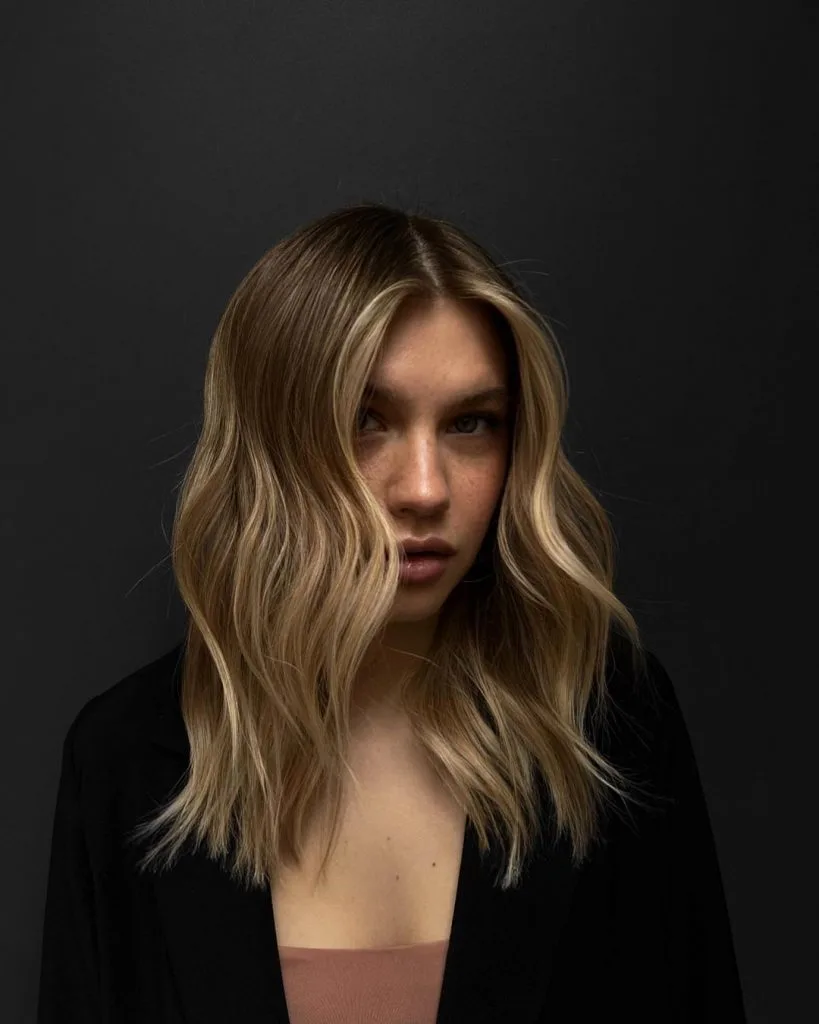 Bright face-framing pieces are like a wearable spotlight for your face: they brighten your features and make you look radiant.
26. Super Long Dirty Blonde Hair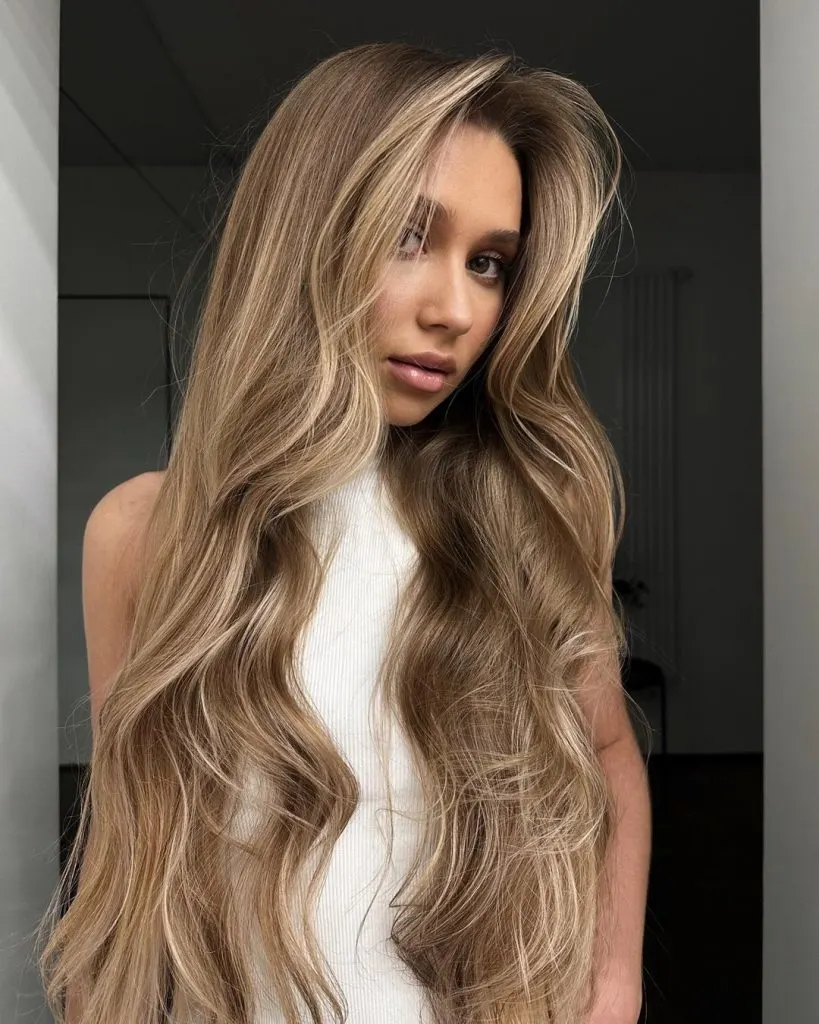 Dirty blonde hair isn't a very light shade, so maintaining your long hair won't be too much of a challenge. Still, if bleach is involved, some damage is inevitable, so you'll have to carefully care for your hair.
27. Dirty Blonde Waves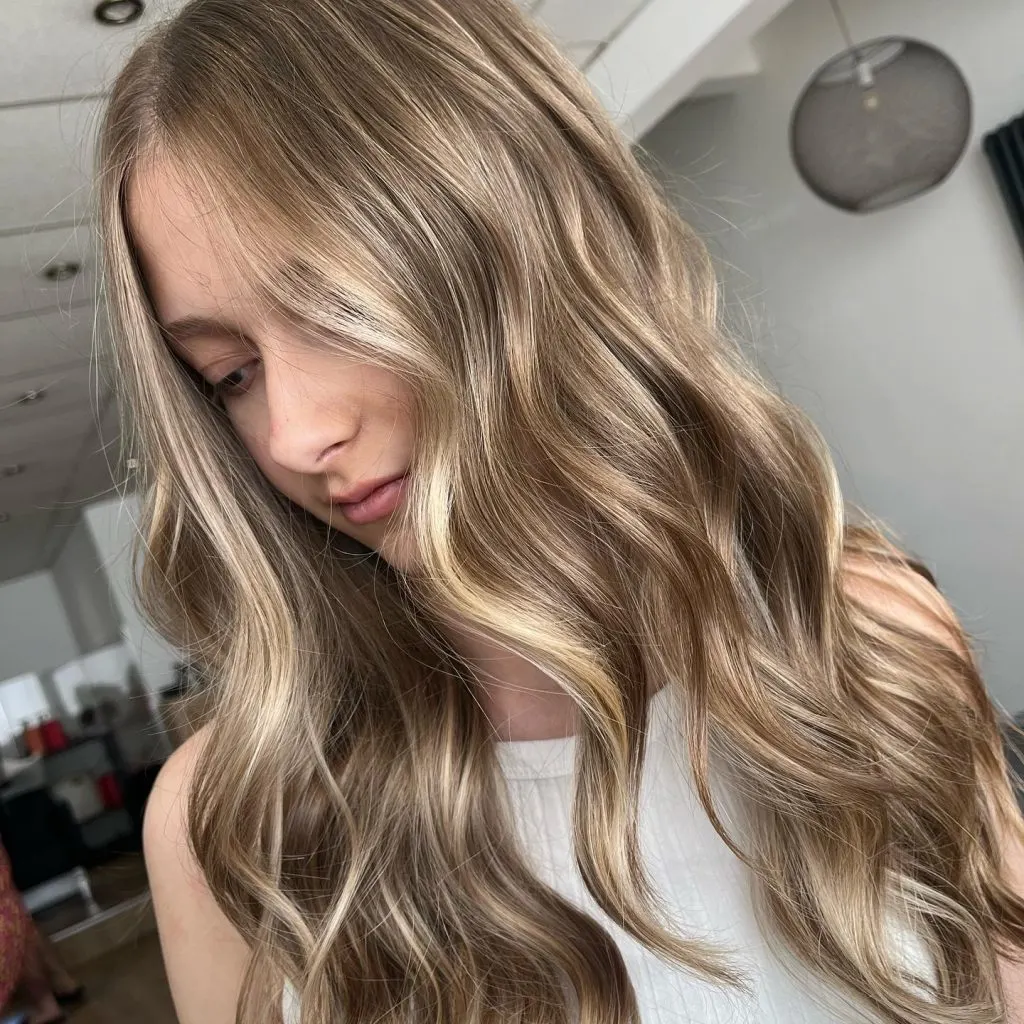 This look is vibrant and animated, thanks to the seamless highlights and lowlights creating dimension and movement.
28. Coily Dirty Blonde Hair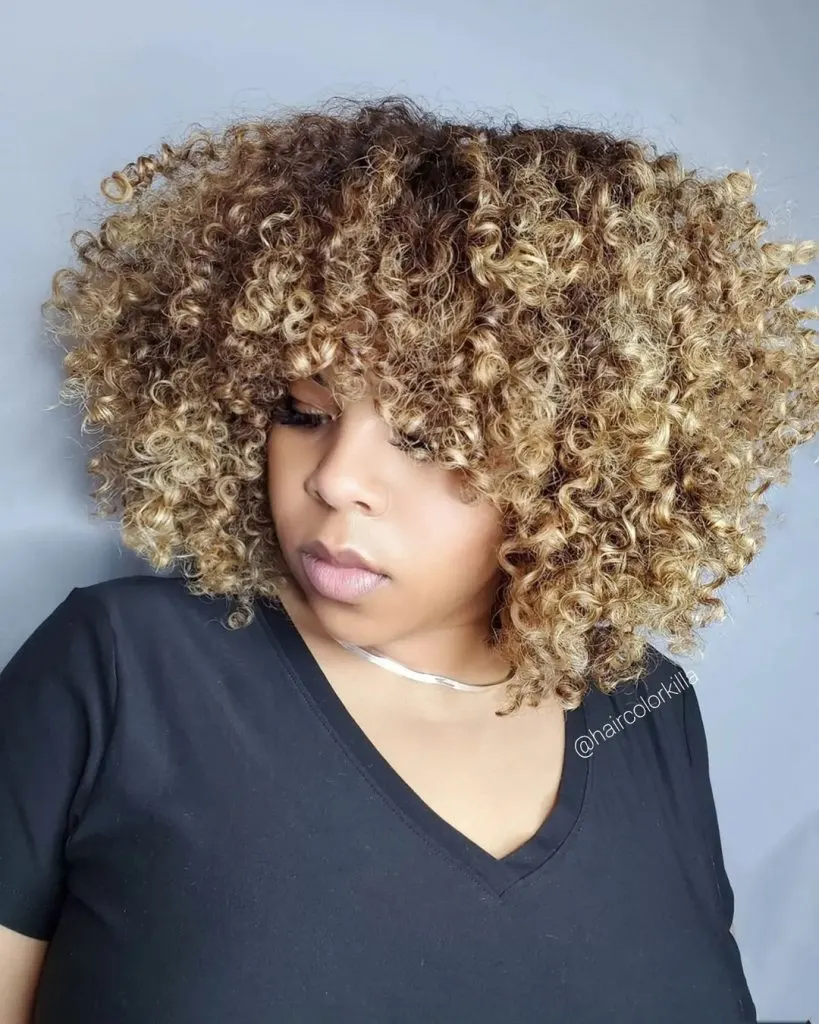 Shadowed roots on curly hair bring all the focus the the bright curls near the face, making it glow.
29. Cool-Toned Dirty Blonde Hair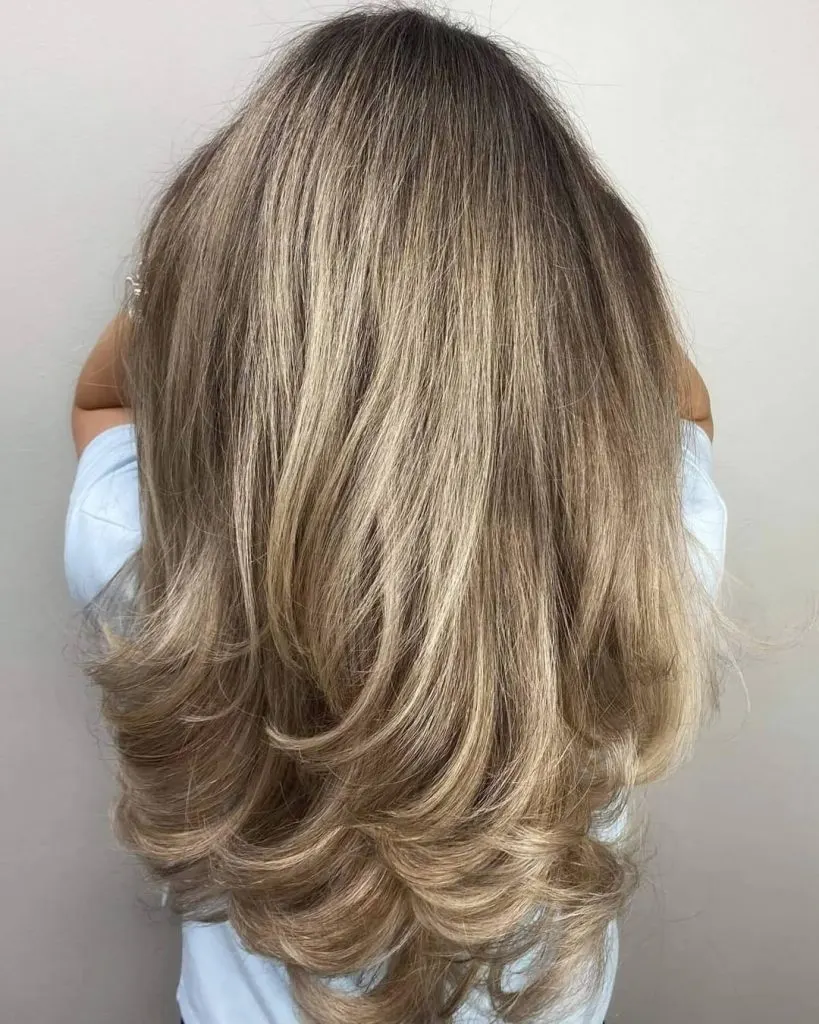 If your natural hair color is dirty blonde and you want to transform it, bright blonde highlights are the way to go. Depending on your skin undertone, opt for a warm or cool shade.
30. Dirty Blonde With Platinum Highlights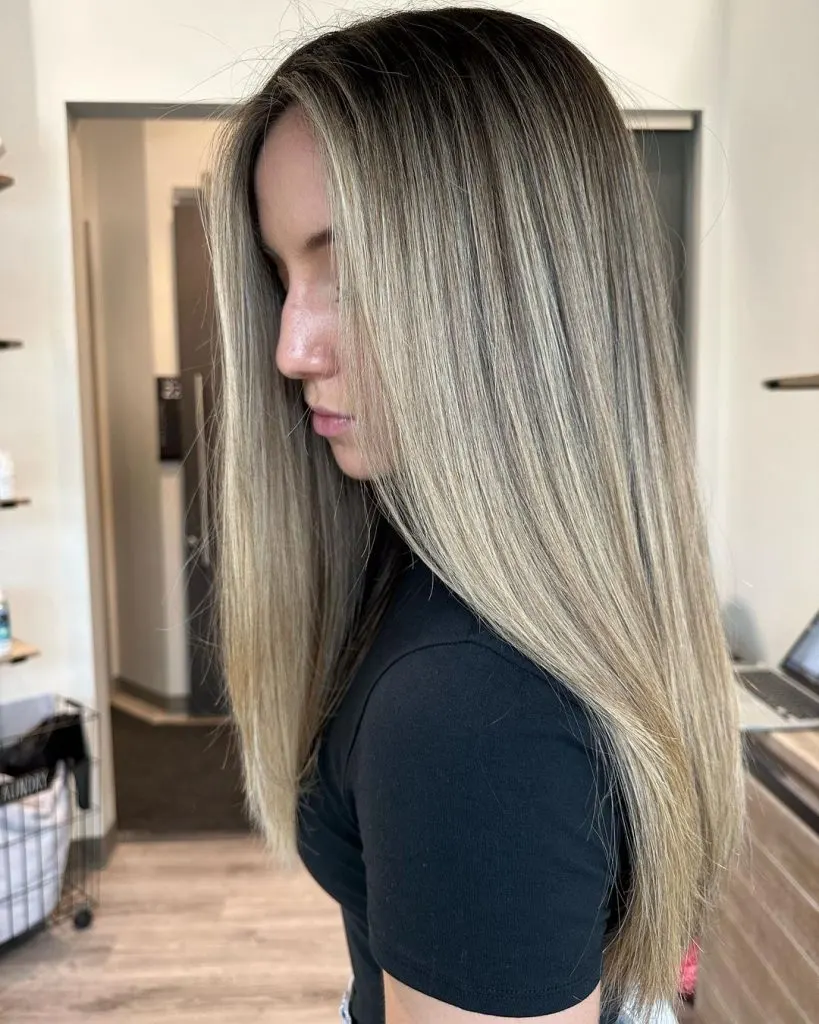 Foil highlights can considerably brighten the hair and achieve gorgeous, uniform looks. Here, the transition from dirty blonde to a brighter shade is seamless.
31. Dirty Blonde Hair With Bangs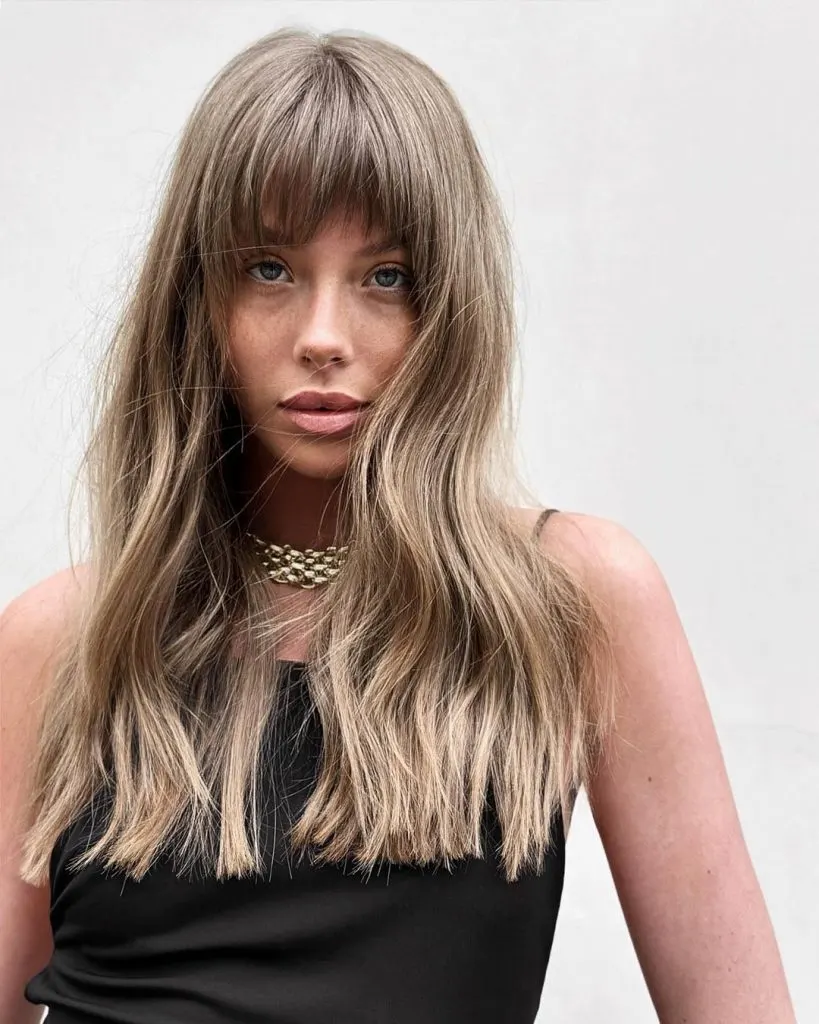 One-tone color can look lively if it suits your coloring and the cut works for your face, so if you're not a fan of highlights, you can still have an interesting and flattering color.
32. Dirty Blonde Hair With Root Smudge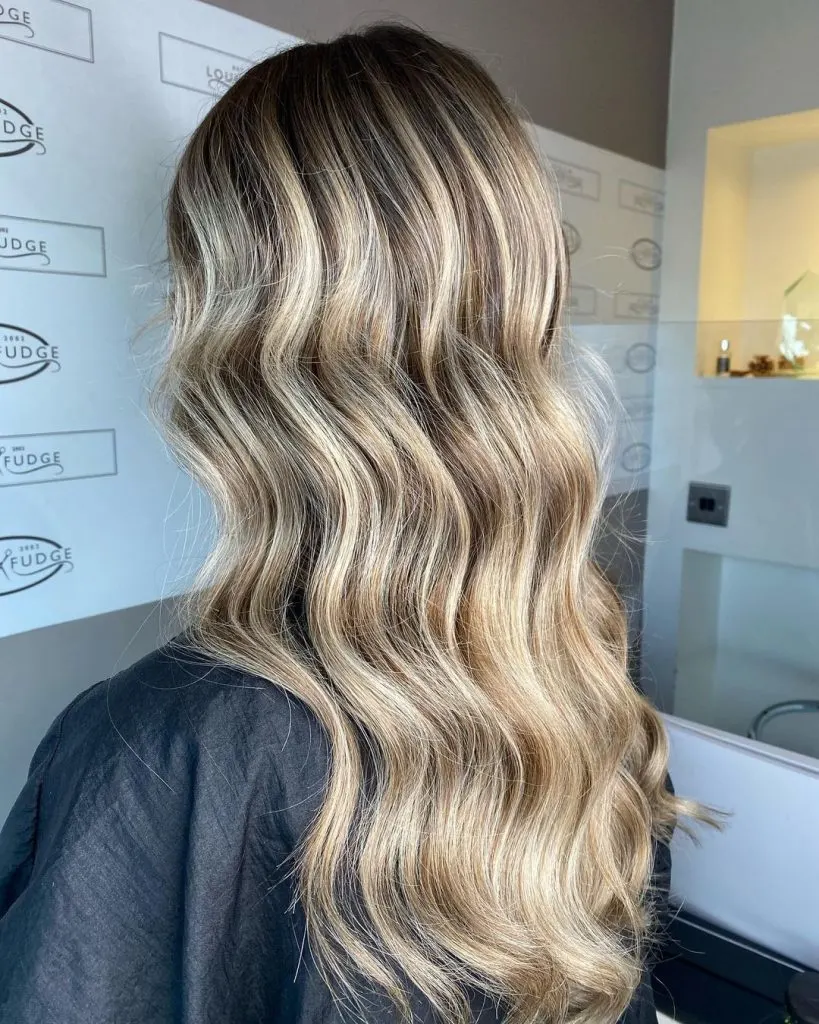 Highlights and lowlights can create looks that have depth and dimension. Combined with the shadowed roots, this coloring is the perfect complement for dirty blonde.
33. Medium Dirty Blonde Hair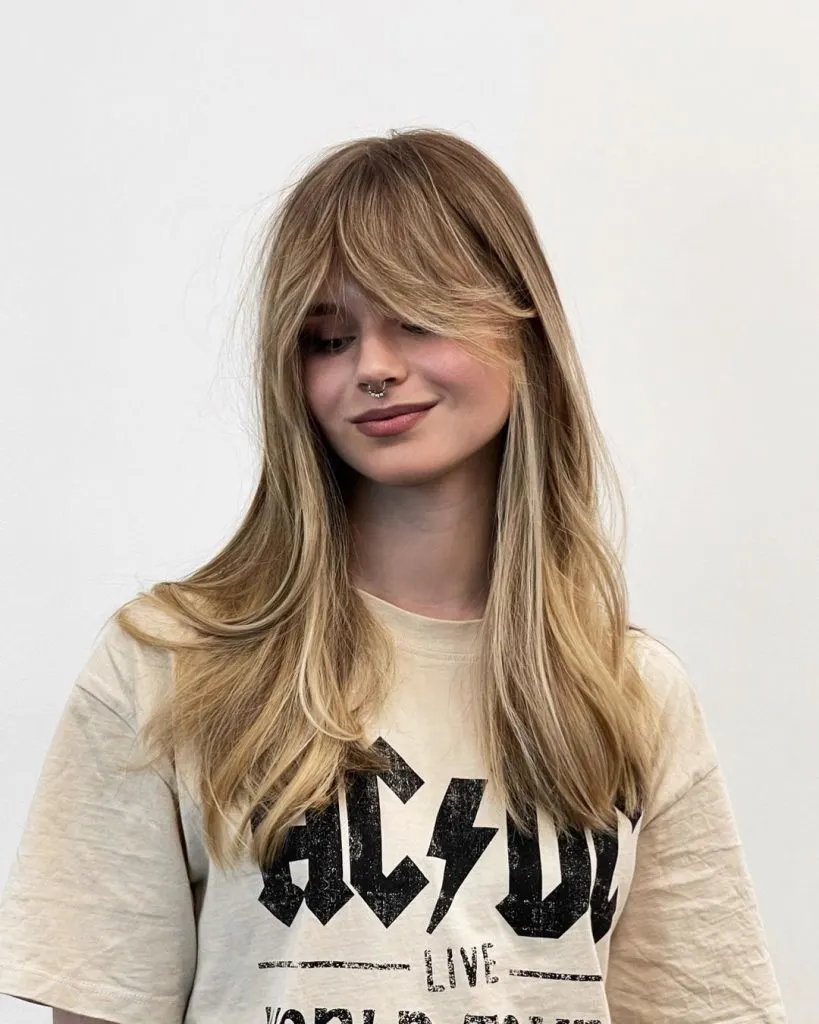 This fun, vibrant shade will work best if you have a warm skin tone—it will give you a golden glow.
34. Dirty Blonde With Subtle Highlights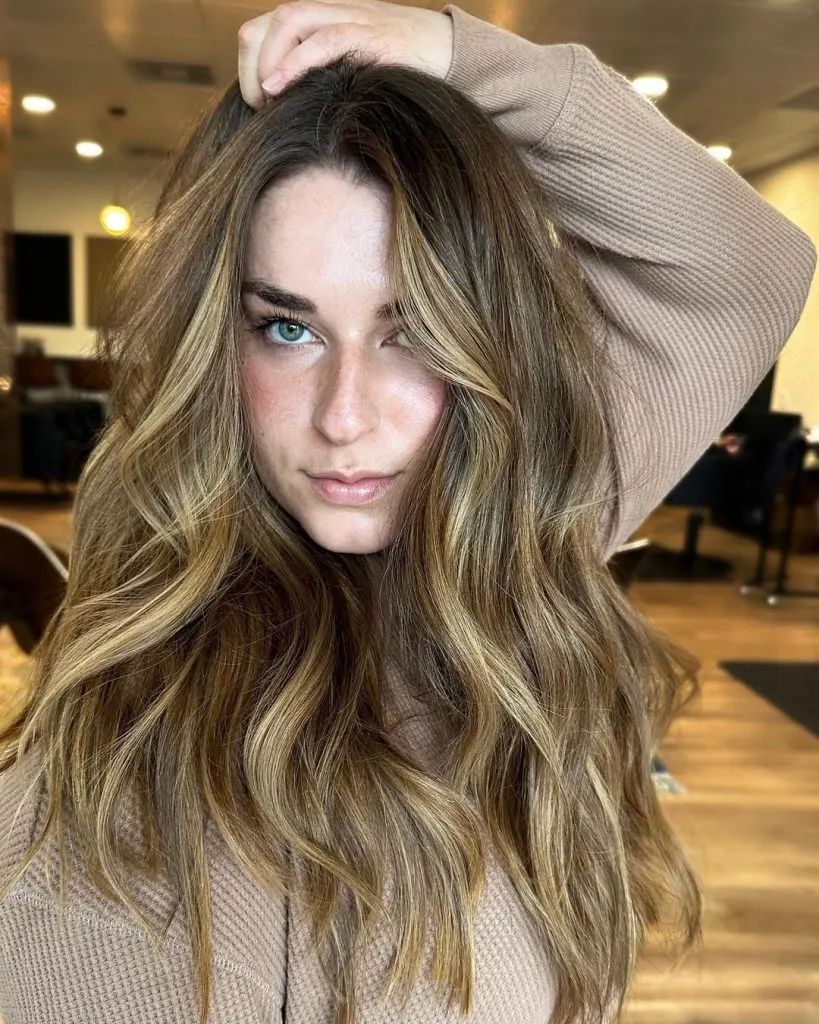 This balayage blends seamlessly into darker roots, while also brightening the face with the face-framing strands.
35. Light Dirty Blonde With Root Shadow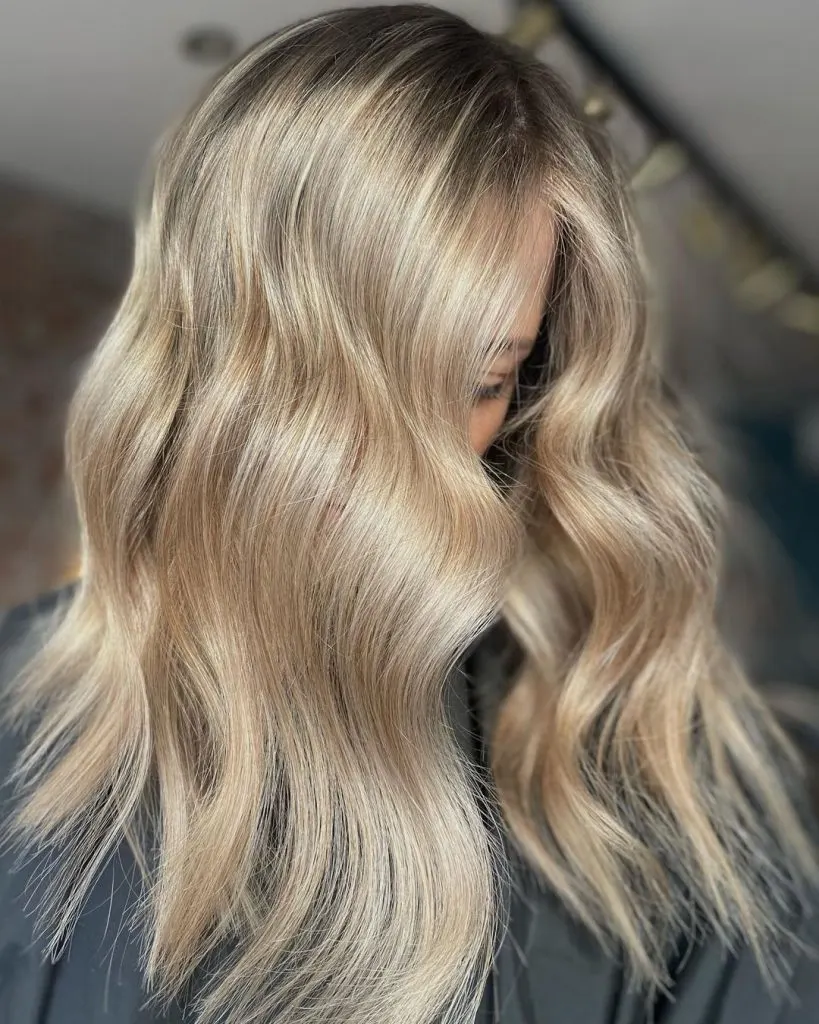 This beige shade is neutral and subtle, but thanks to the shadowed roots it has dimension and depth.
36. Long Wavy Dirty Blonde Hair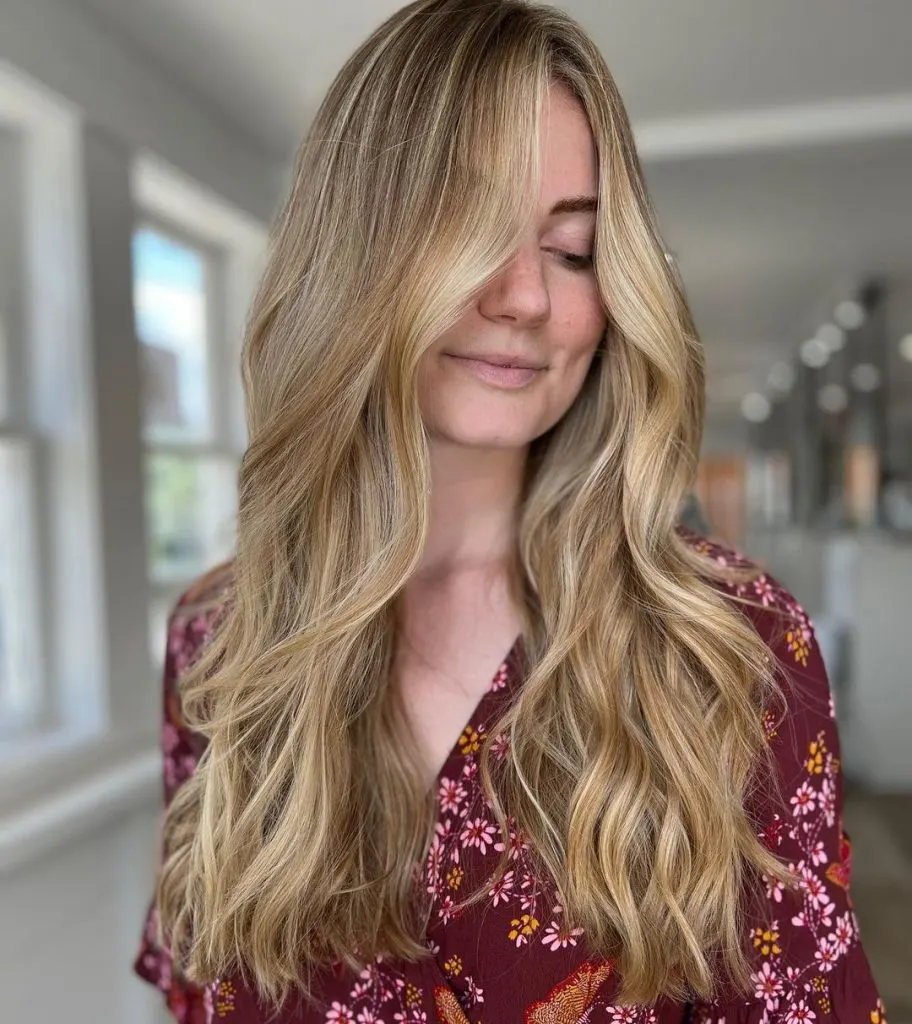 This dirty blonde is all about movement—highlights and lowlights create a combo that looks amazing from all angles.
37. Blunt-Cut Dirty Blonde Hair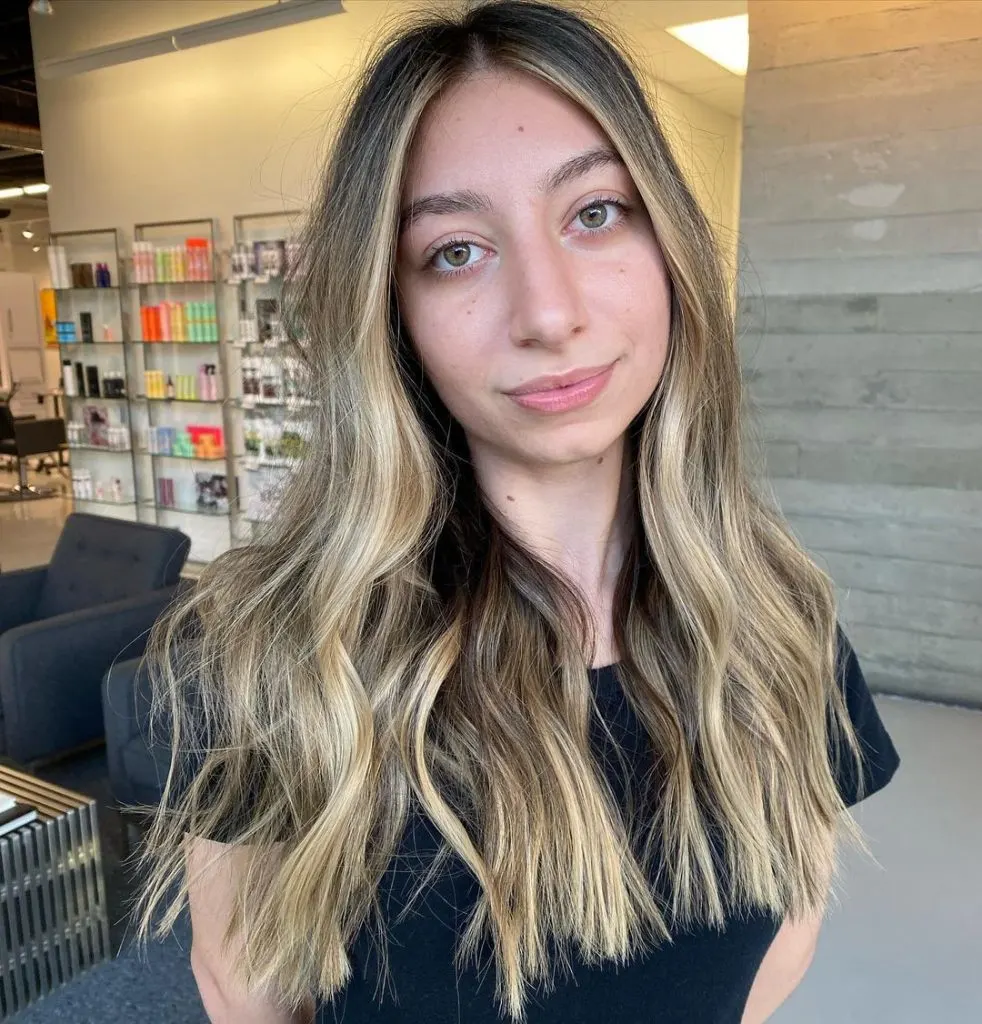 If your hair is a cool shade of dirty blonde, you'll want to be careful about keeping it from going brassy and yellow. Occasional purple shampoo helps, but an ever better method is a regular gloss at the salon.
38. Mushroom Dirty Blonde Hair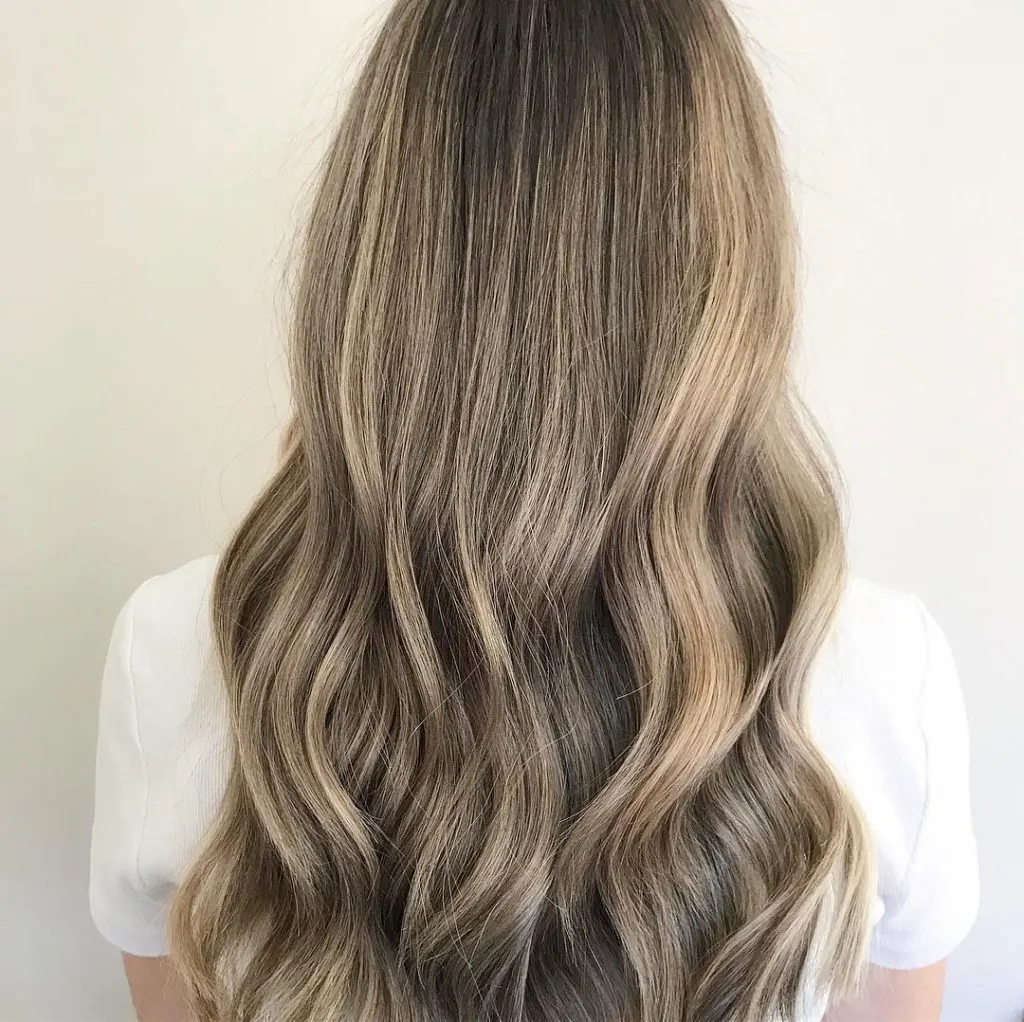 This gorgeous neutral shade of blonde looks like the underside of mushroom cap, which gives it its name, but unlike a mushroom, you won't want to hide it under anything.
39. Ombre Dirty Blonde Hair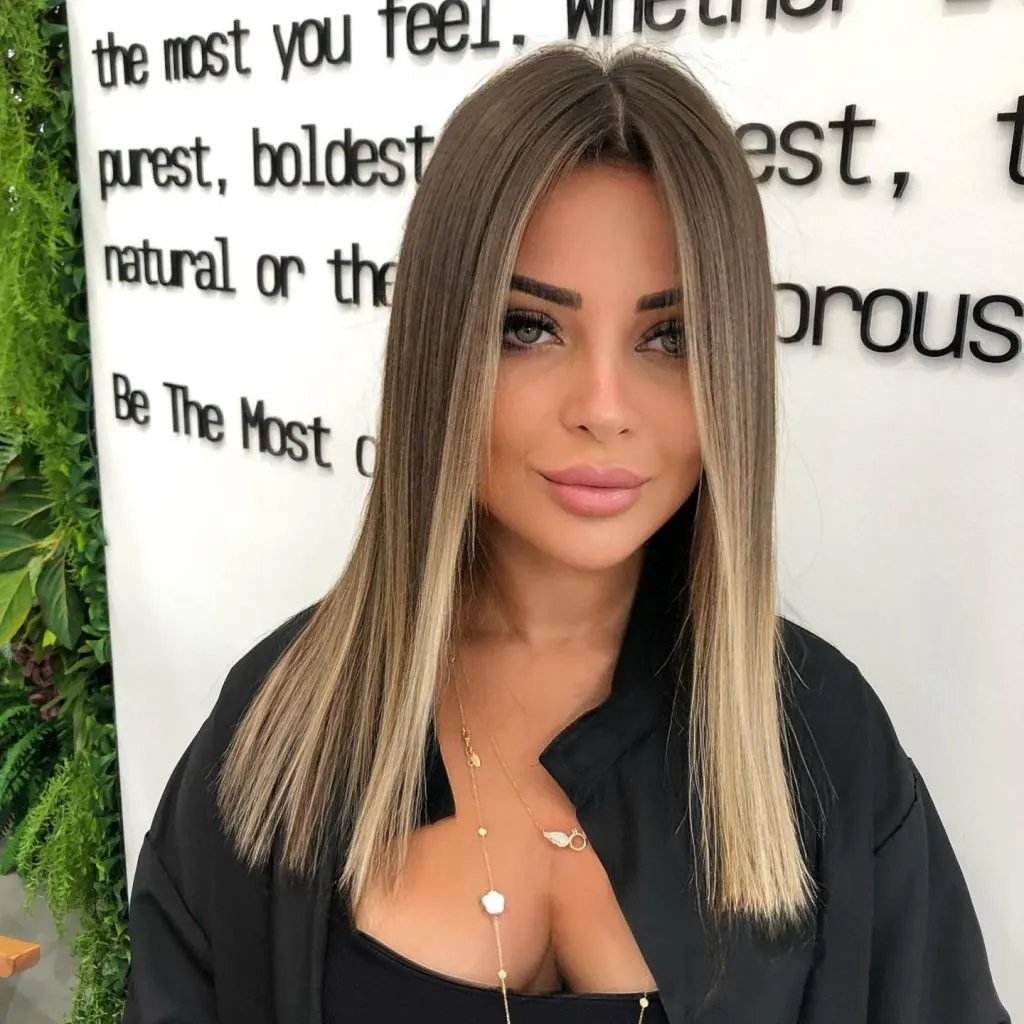 The light blonde ends create a fresh and vibrant effect, while the natural roots make this ombre a breeze to care for.
40. Medium Dirty Blonde Hair With Curtain Bangs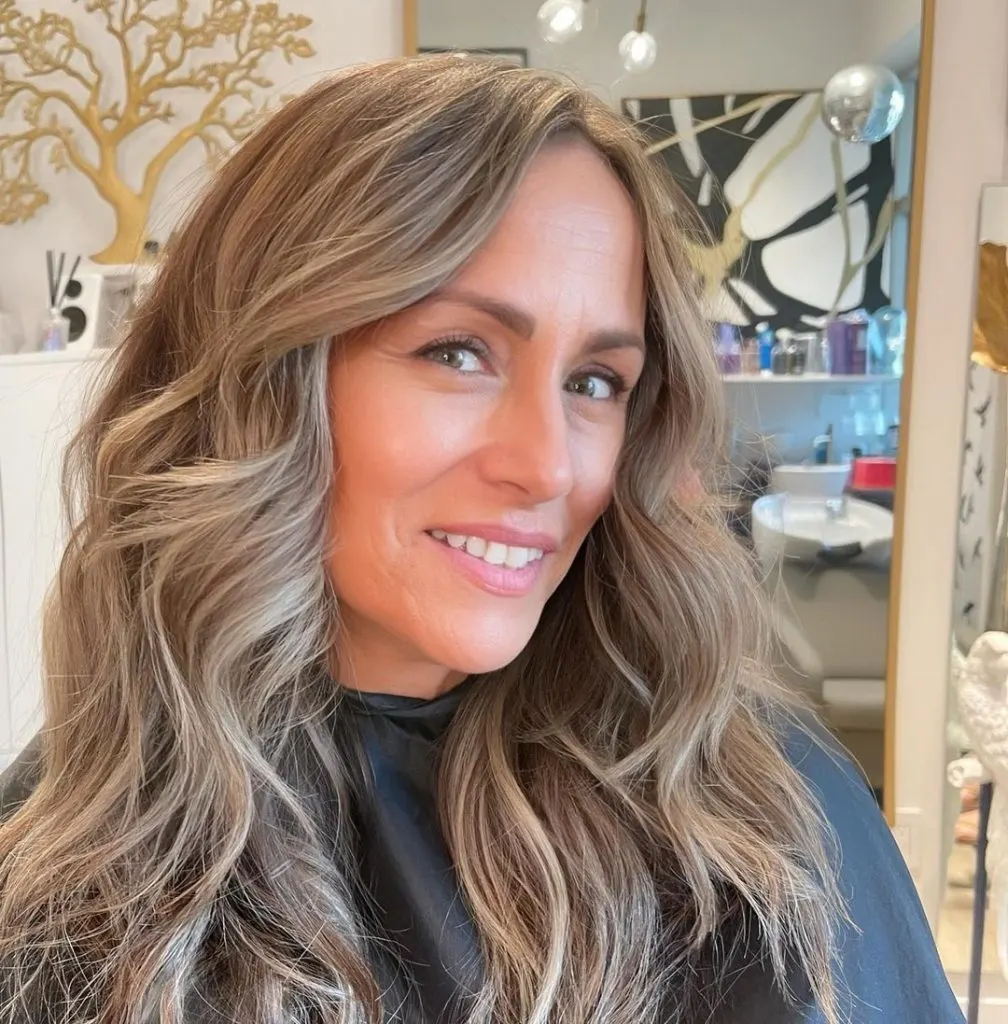 This lovely beige shade is delicate and pretty. To maintain its subtle hue and make sure the roots don't become unmanageable, visit the salon when new growth is around an inch long.
41. Platinum Balayage On Dirty Blonde Hair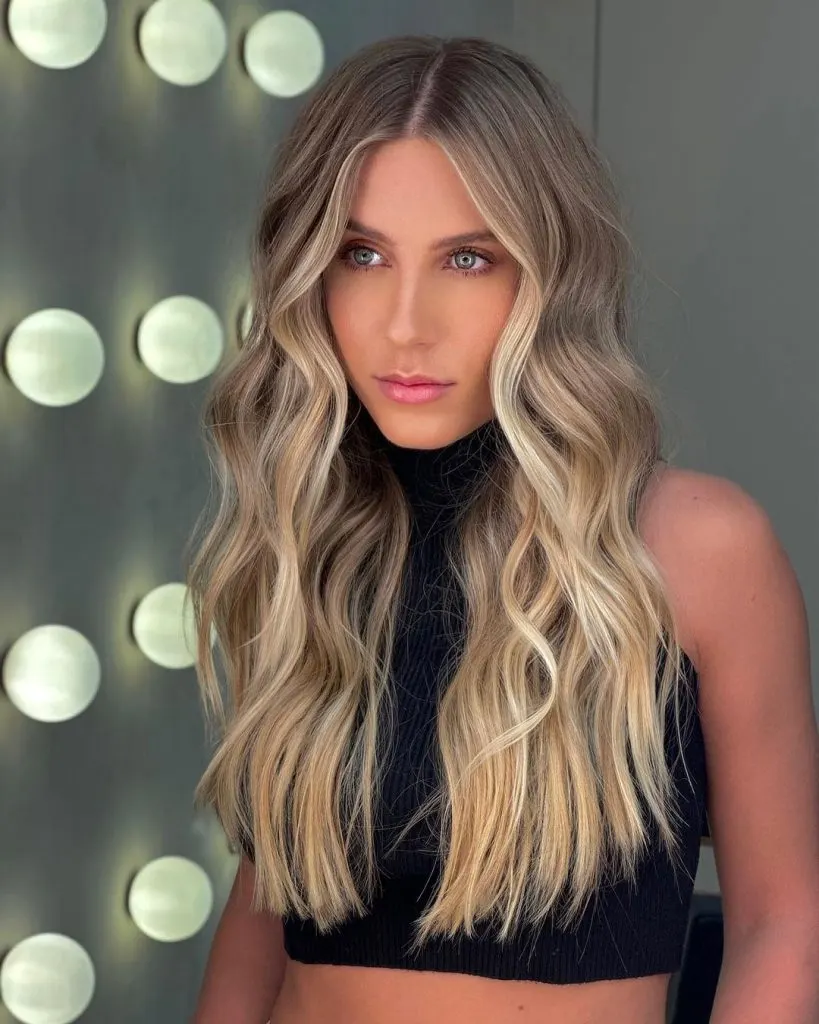 Platinum highlights pair well with dirty blonde, creating a glowing and dramatic effect that won't fail to grab attention.
42. Effortless Dirty Blonde Hair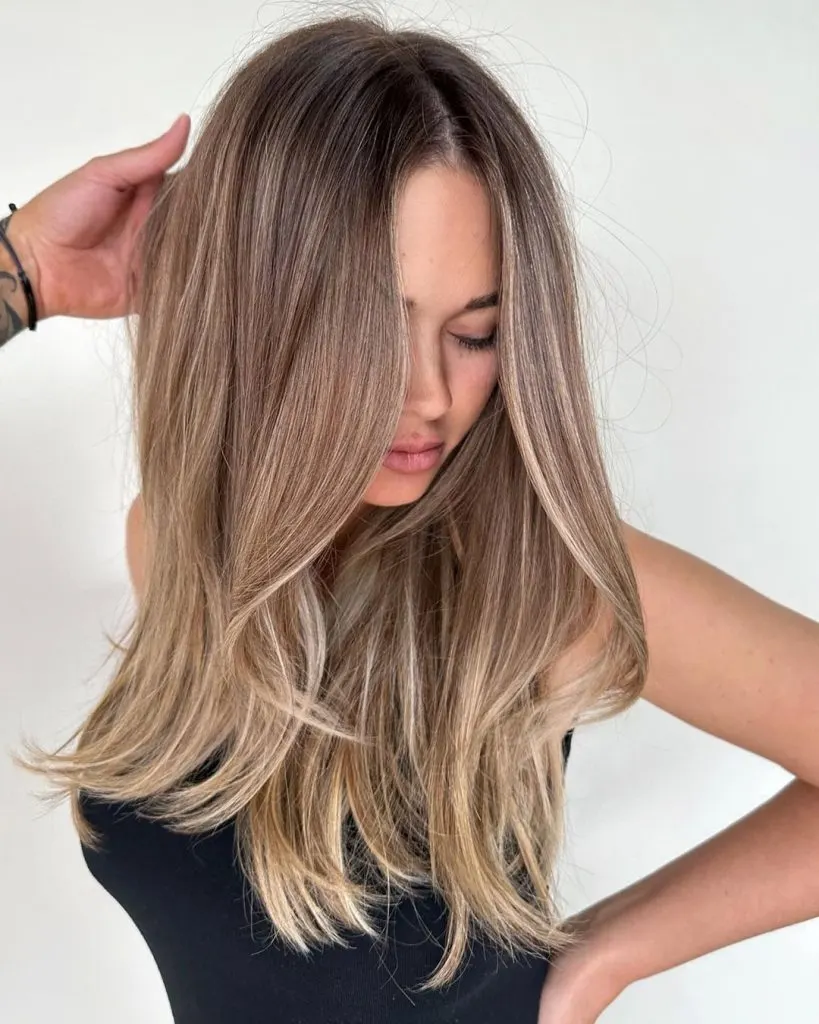 This seamless blonde is the dream! The transitions between the shades are flawless and the final result is #hairgoals.
43. Subtle Dirty Blonde Hair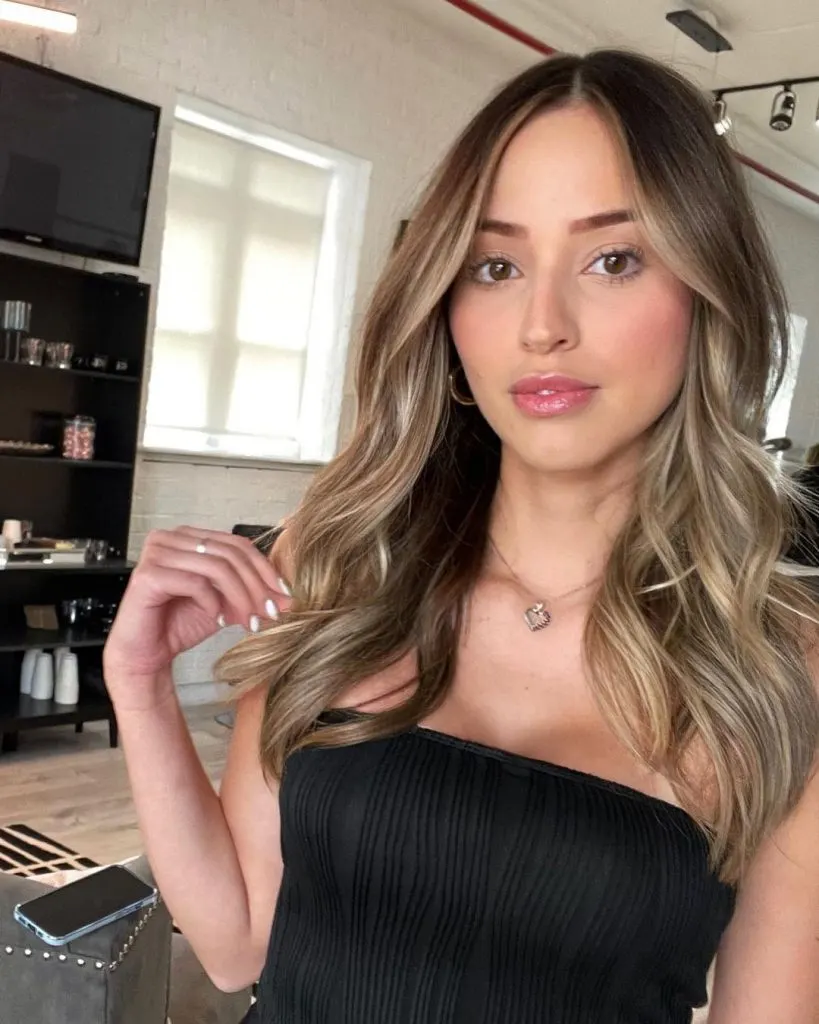 A rich, warm bronde is at the same time glam and natural, and you can use your styling to emphasize one or the other.
44. Cool Dirty Blonde Hair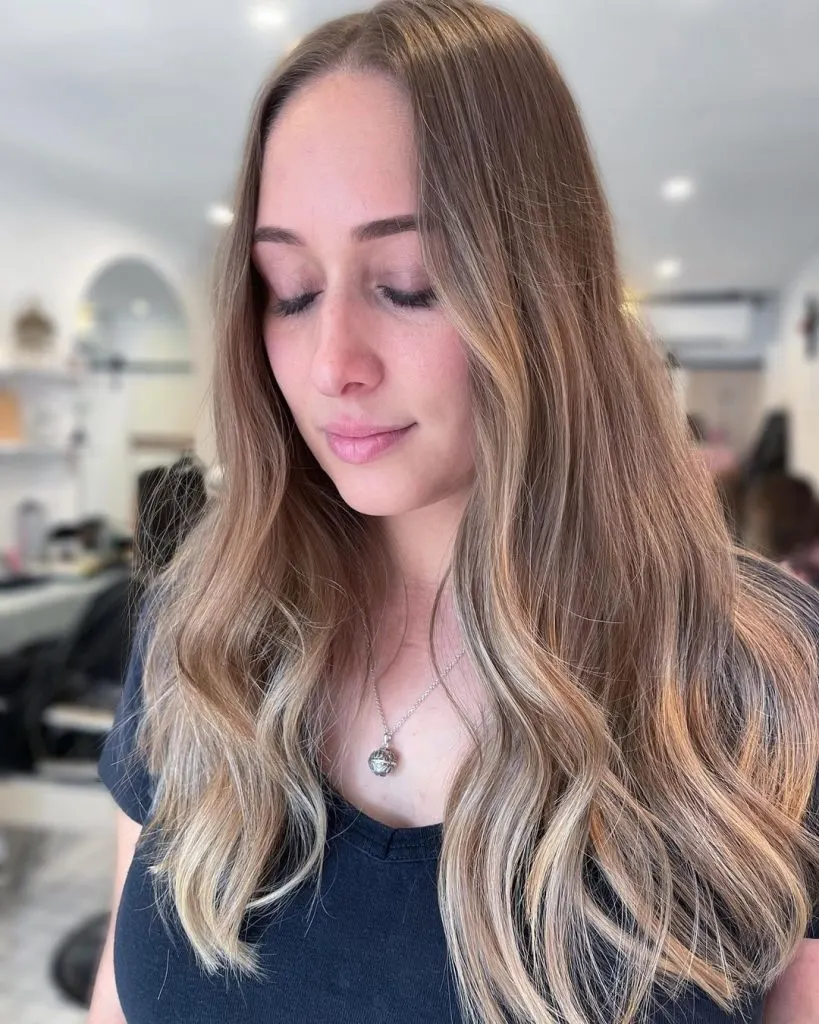 Ombre will give you the option to put your hair up and wear your natural hair color when you're in the mood for it, or let it loose and have your hair look much brighter.
45. Natural Dirty Blonde Hair With Highlights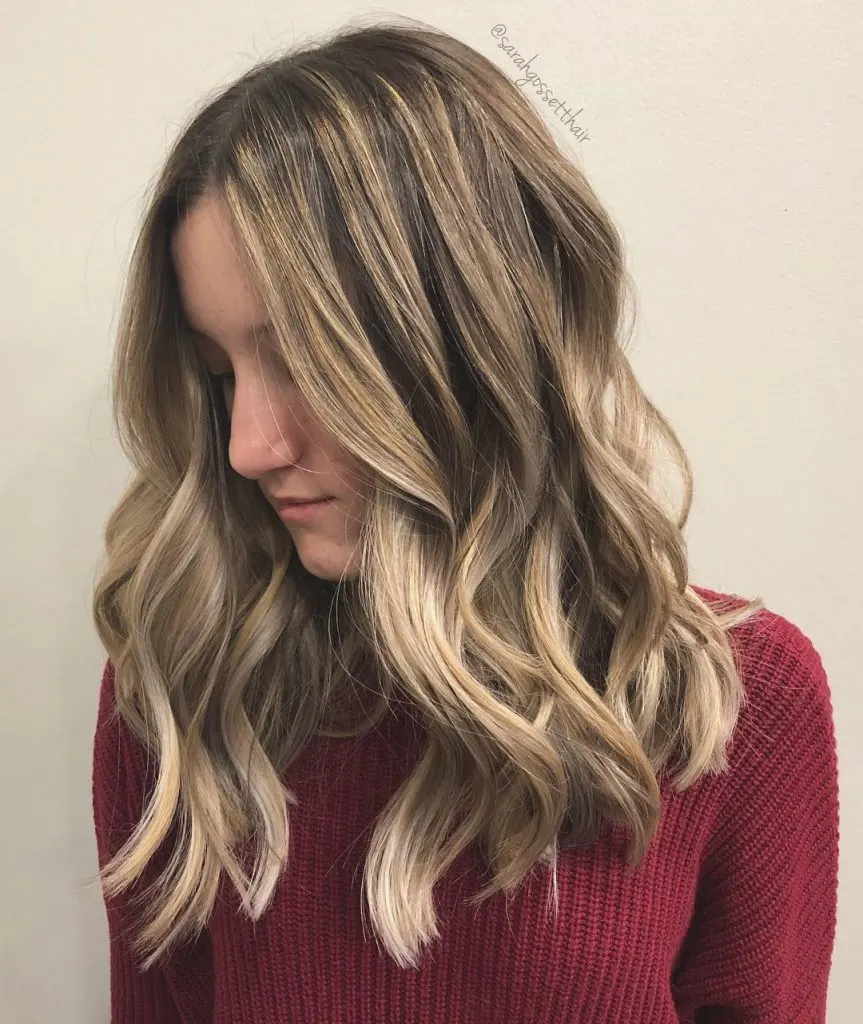 When you want to change your hair color, choosing highlights will produce more natural results than having the same color all over.
46. Brown Dirty Blonde Hair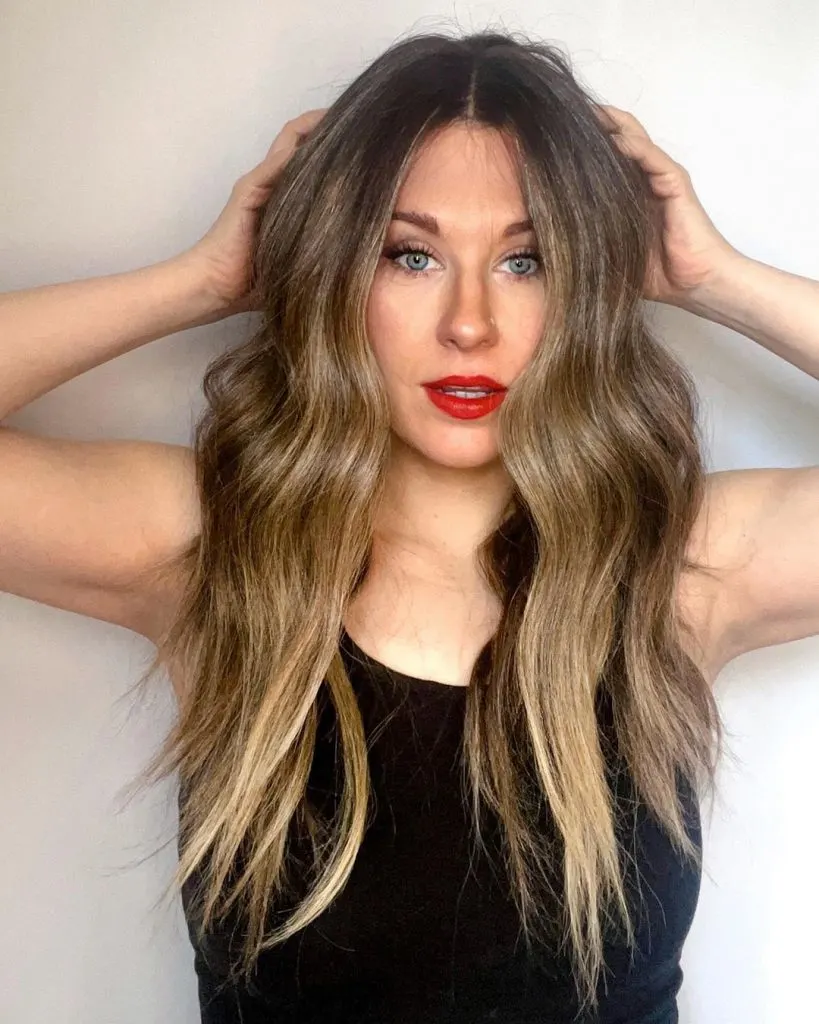 If you have high-contrast coloring but like low-contrast hair colors, adding a few noticeable strands will make your features pop and give you the hair you want at the same time.
47. Thick Wavy Dirty Blonde Hair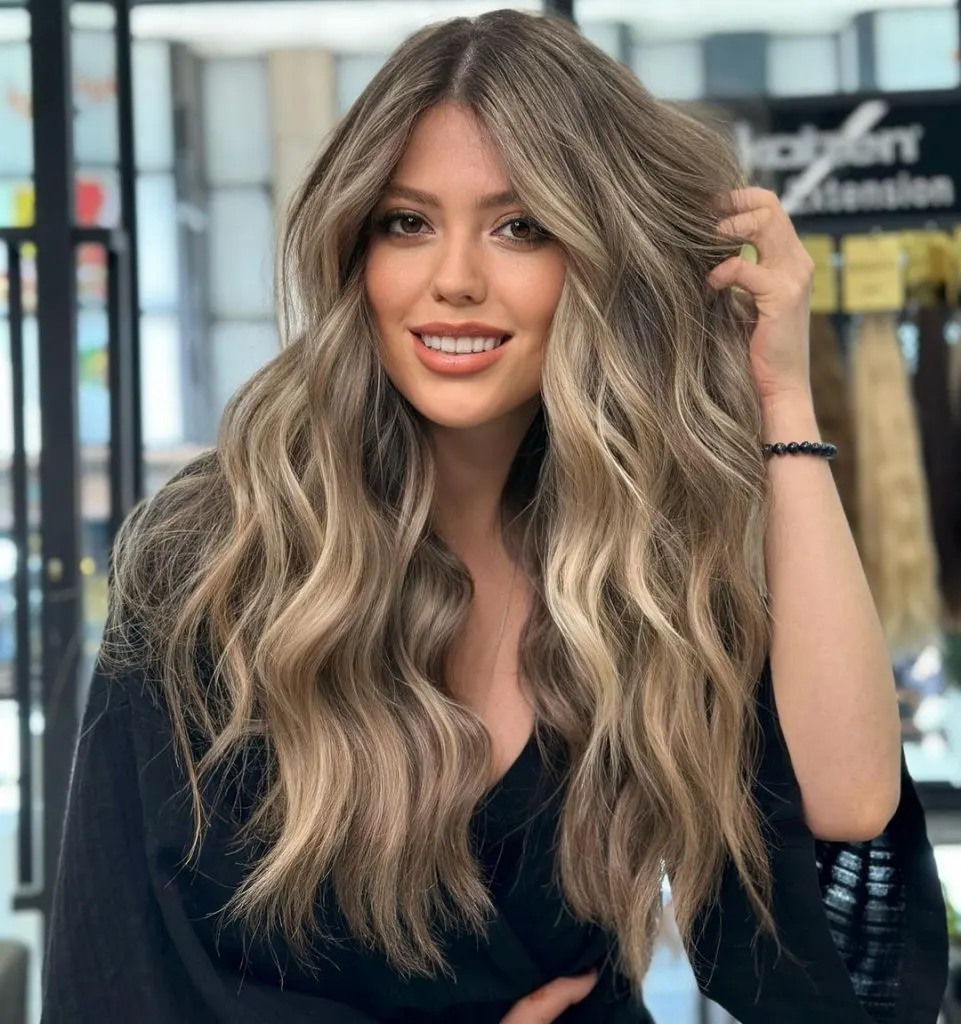 The classic blonde balayage won't be going out of style any time soon—it's as gorgeous as it's low-maintenance, so why change it?
48. Straight Dirty Blonde Hair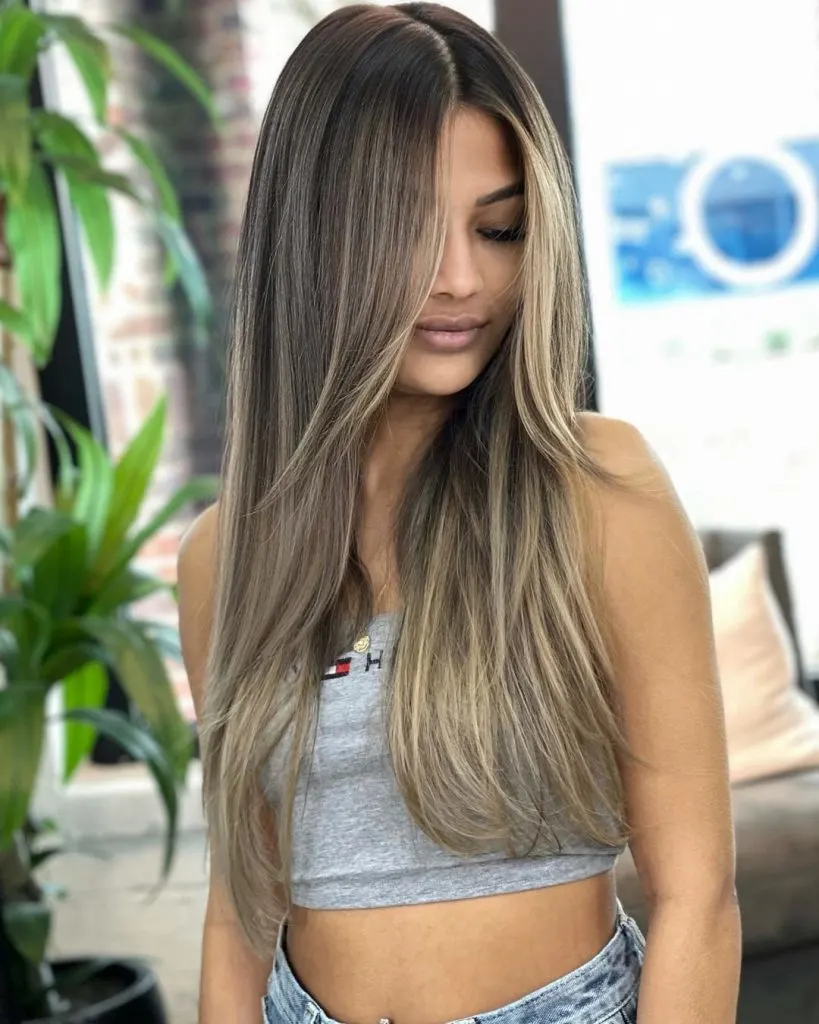 Natural dirty blonde hair is beautiful, but with a few brighter highlights it becomes more flattering and eye-catching.
49. Dirty Blonde Hair With Money Pieces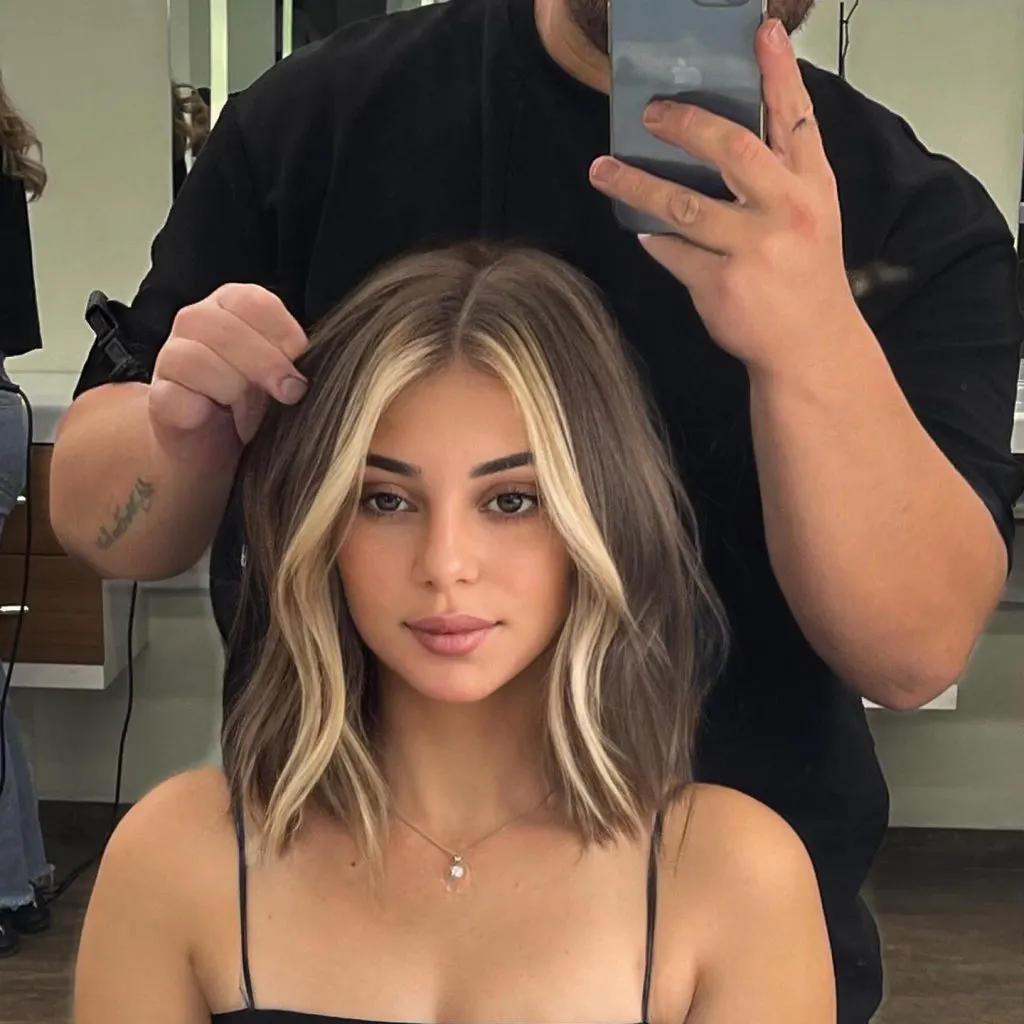 Money pieces are a statement look, and they look the best when there's a high level of contrast with the base color.
50. Dark Dirty Blonde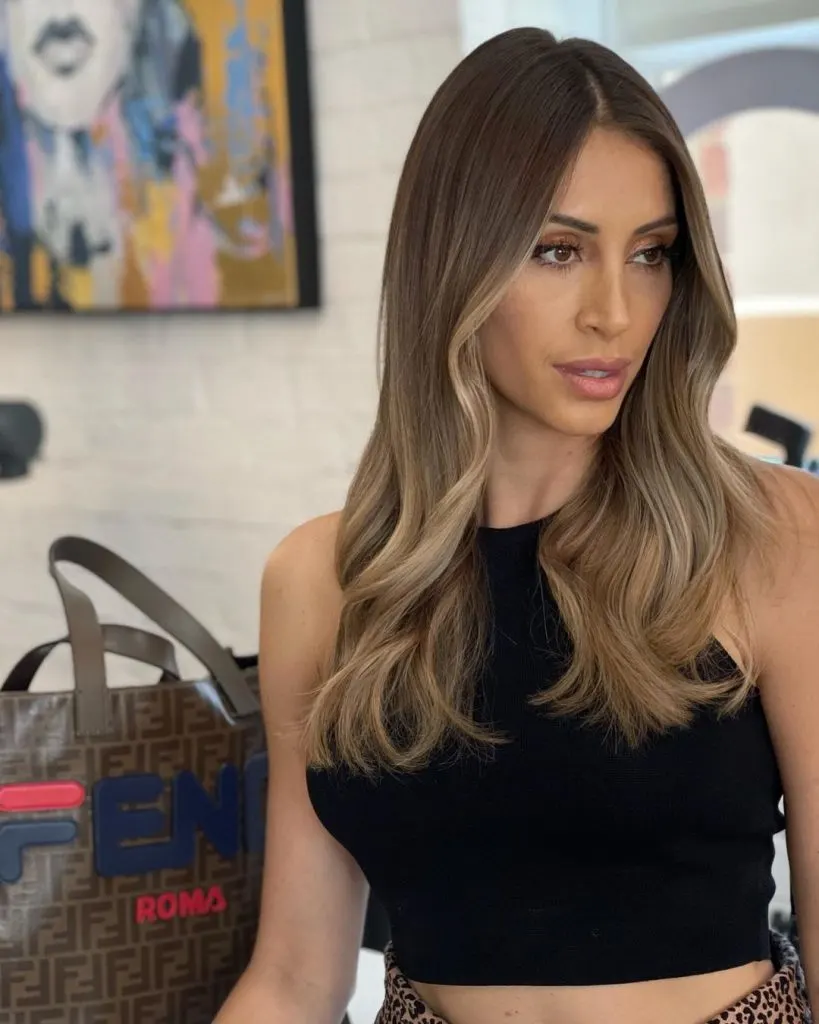 Changing your color doesn't need to be extensive—just a few strategic pieces of slightly different color can make all the difference.