Didn't you get the memo? The 90s are making a huge comeback and the hair industry is the first one to get affected. If you want to be in trend, you simply must chop off those tresses and get yourself a 90s pixie cut.
Iconic Celebrity 90s Pixie Cut Styles
We don't remember them for their accomplishments and great careers only. We also remember them by their signature haircuts.
1. Winona Ryder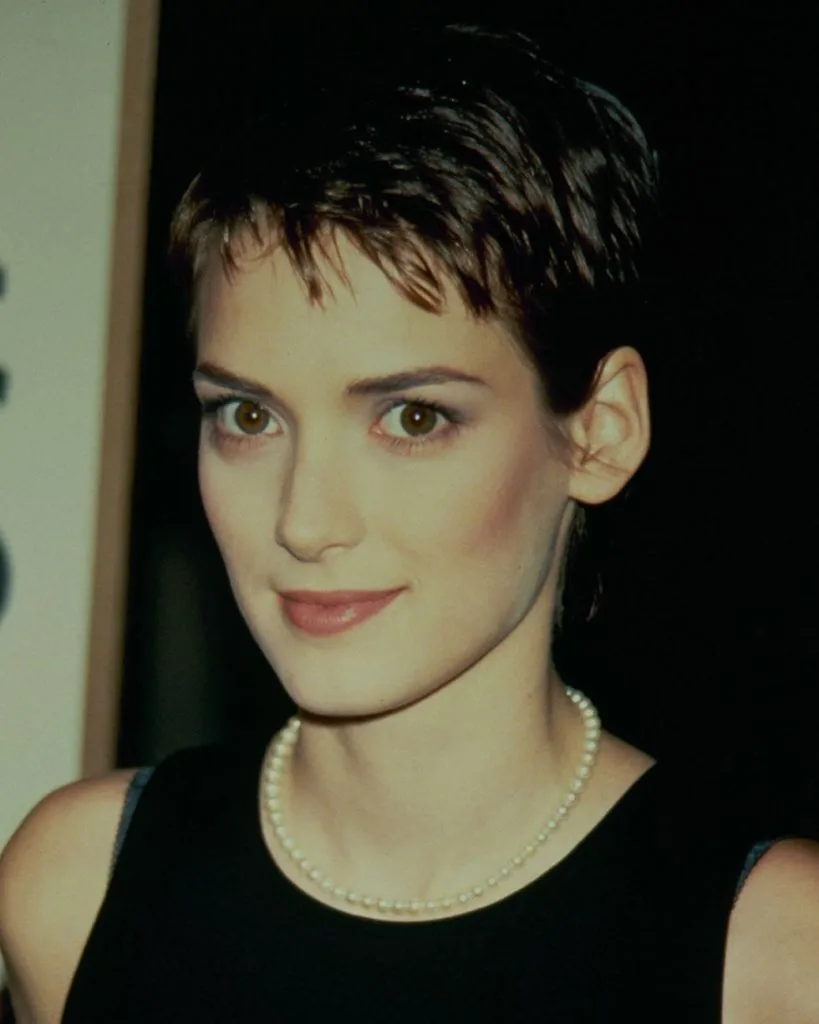 Let's be real: it would be impossible to picture Winona Ryder without her pixie cut. She first appeared wearing the cut in 1997 and everything else is history.
2. Linda Evangelista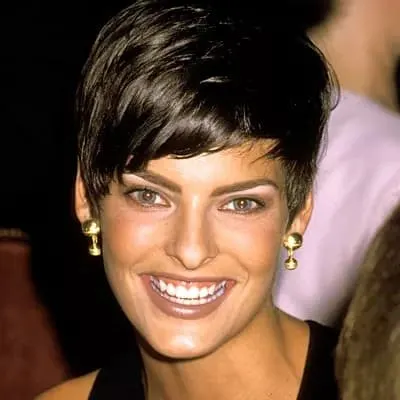 If we're being historically accurate, the world-famous model Linda Evangelista debuted short hair in 1988. However, she wore different-length pixie cuts throughout the 90s and definitely marked the decade. If a fashion runaway model like her thought of a pixie as feminine enough, who could argue against that?
3. Charlize Theron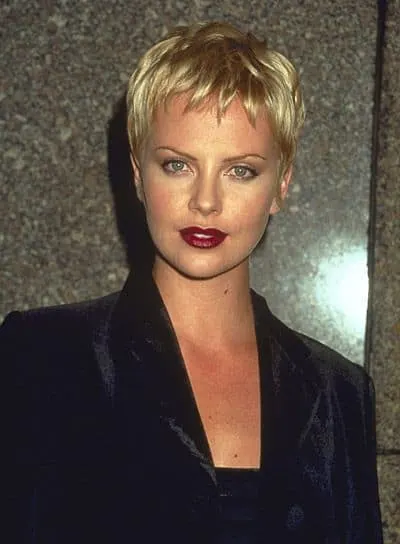 According to more than one source, Linda Evangelista inspired South African beauty Charlize Theron to cut her long tresses and rock her blonde pixie cut. And aren't we all happy she did?
4. Demi Moore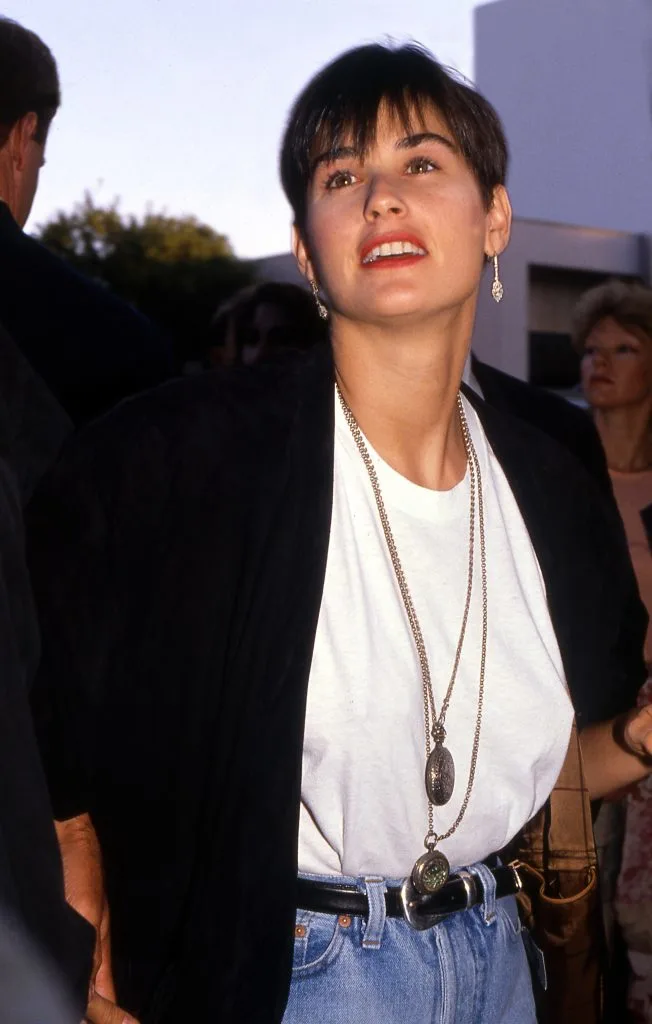 Even though Demi Moore initially shaved her head for the role in the 1997 blockbuster "G.I. Jane", she liked what she got too much and stuck with a pixie cut for a few years.
5. Meg Ryan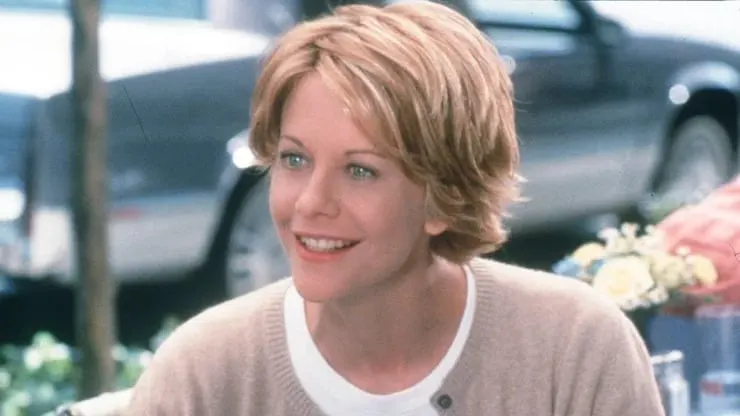 I am sorry to all the hairdressers in the world but Meg Ryan invented the famous bixie cut: the perfect combination of pixie and a bob cut. And it has always looked amazing on her, especially in those 90s romantic comedies.
6. Angelina Jolie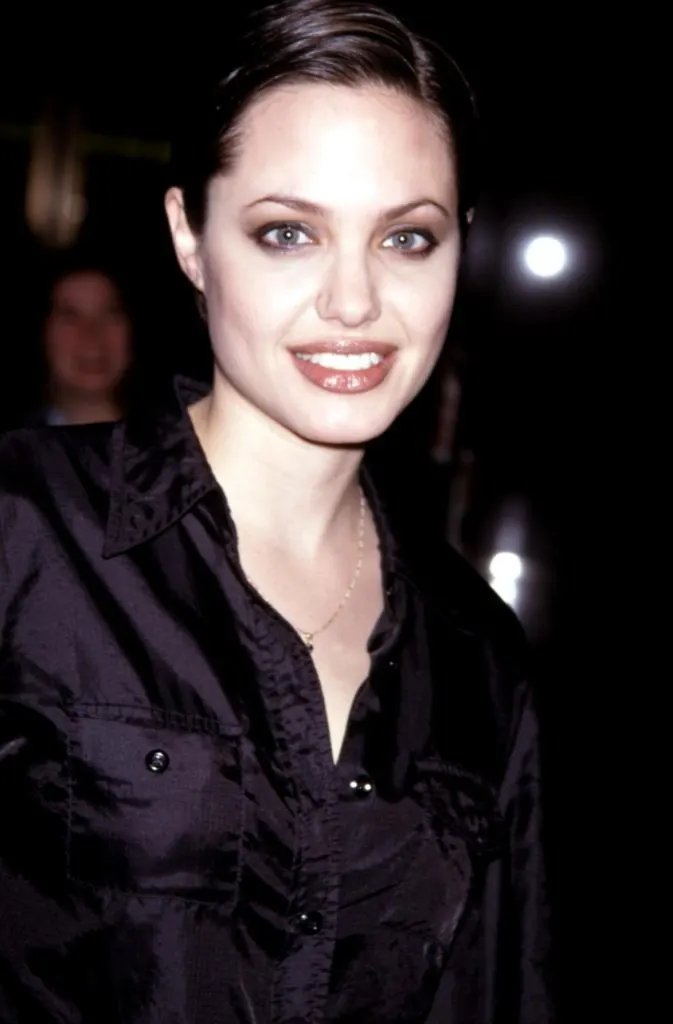 You might know her as a long-haired beauty but even Angelina Jolie couldn't resist the 90s pixie cut trend and cut her hair in 1998. And she looked like a bomb!
7. Nia Long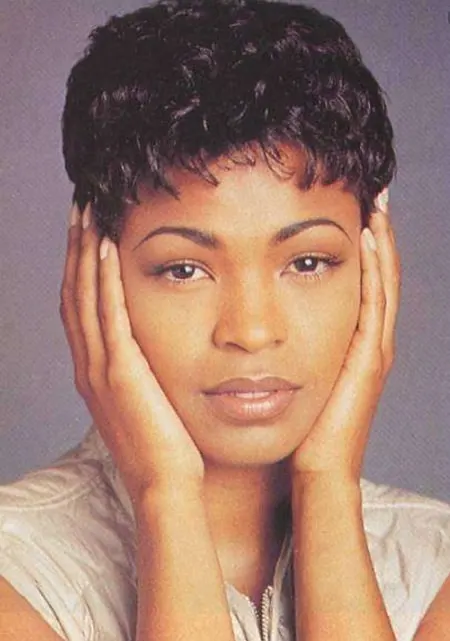 How attractive did Nina Long look in "The Fresh Prince of Bel-Air"? That's right, I'm talking about the episodes in which she rocks a pixie cut.
8. Natalie Portman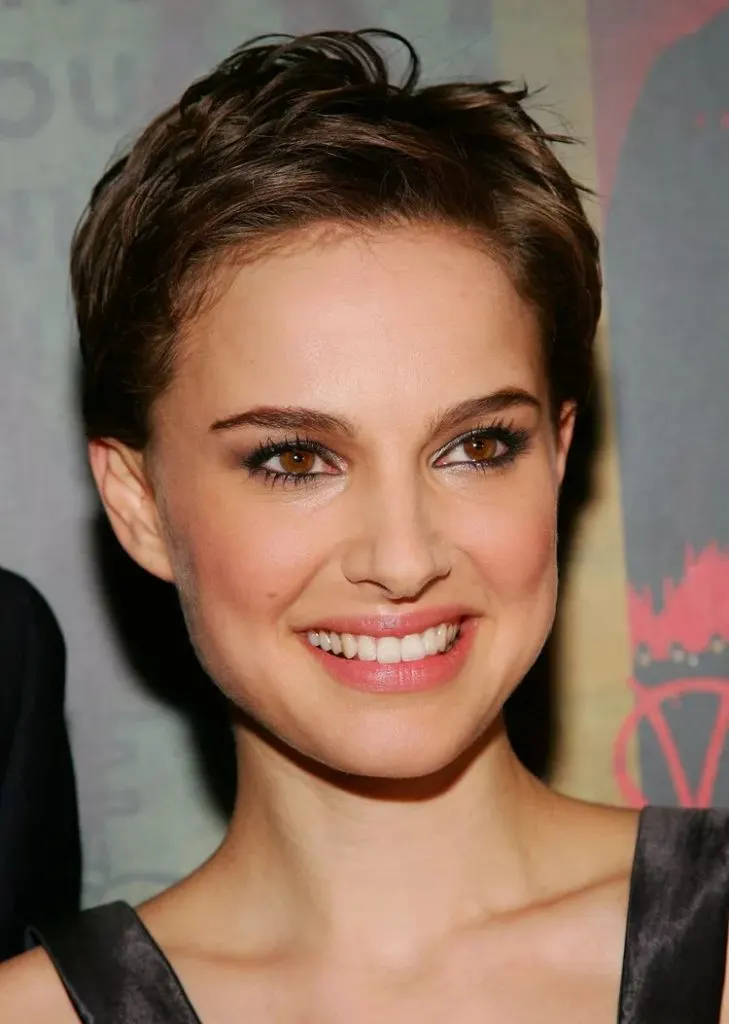 Natalie Portman is a cutie pie or a girl-next-door. But what makes her look so young and fresh is definitely her choice of hairdos.
9. Halle Berry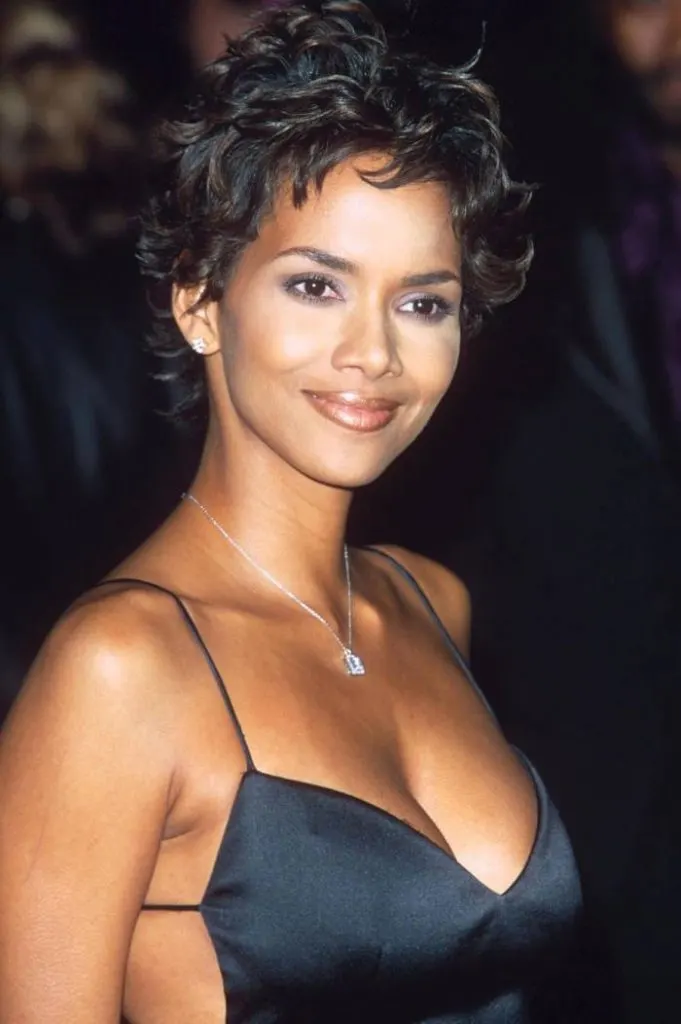 Talking about 90s pixie cut inspo pics without mentioning Halle Berry would be absurd. In fact, she is one of the rare celebrities who stayed true to short hair forever (despite short trips to long locks).
10. Gwyneth Paltrow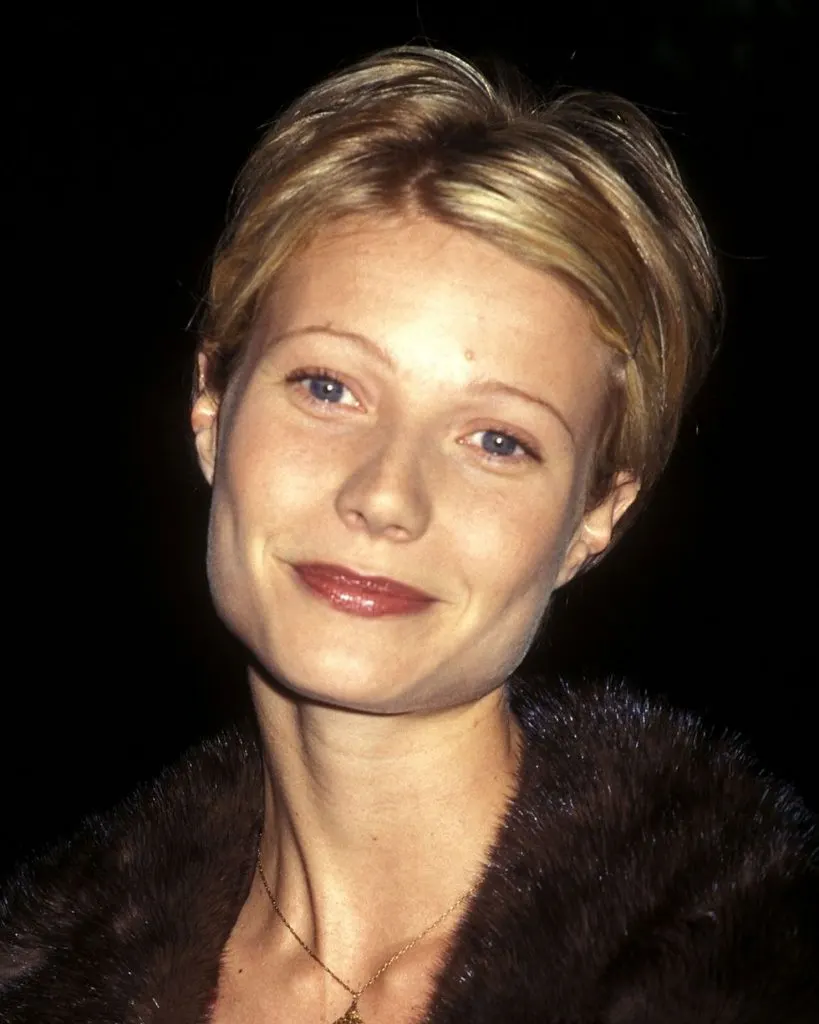 Who doesn't remember the blockbuster "Sliding Doors"? Well, if you do, you also remember how stunning Gywneth Patrol with a pixie cut looked back then.
11. Missy Elliot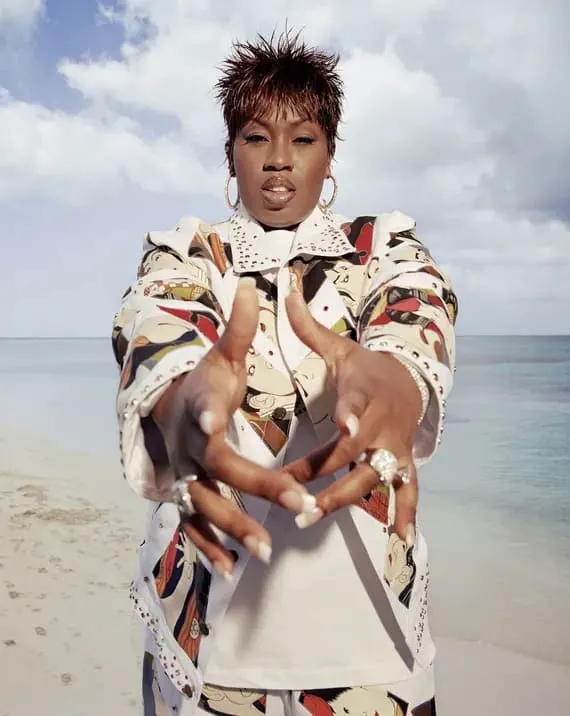 If you're looking for a head-turner hairstyle, Missy Elliot should be your number-one inspiration. Her good taste in haircuts dates back to the 90s.
12. Christy Turlington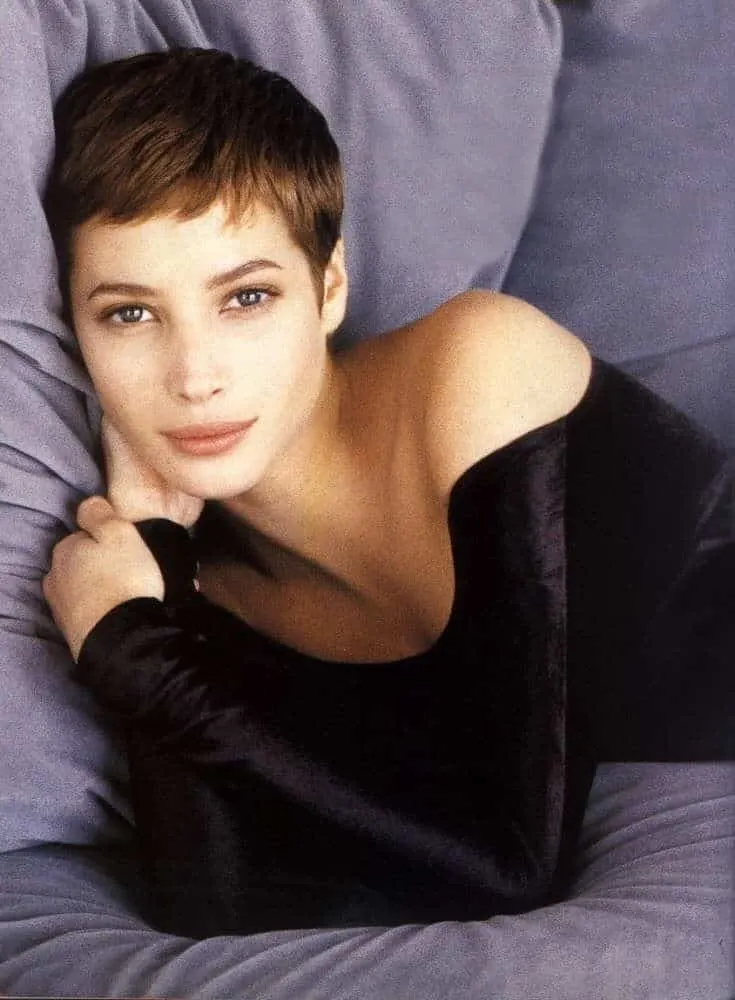 I guess Linda Evangelista is not the only proof of how feminine a pixie cut can look like. Another 90s model, Christy Turlington's short haircut is one of the most iconic fashion moments ever.
13. Cate Blanchett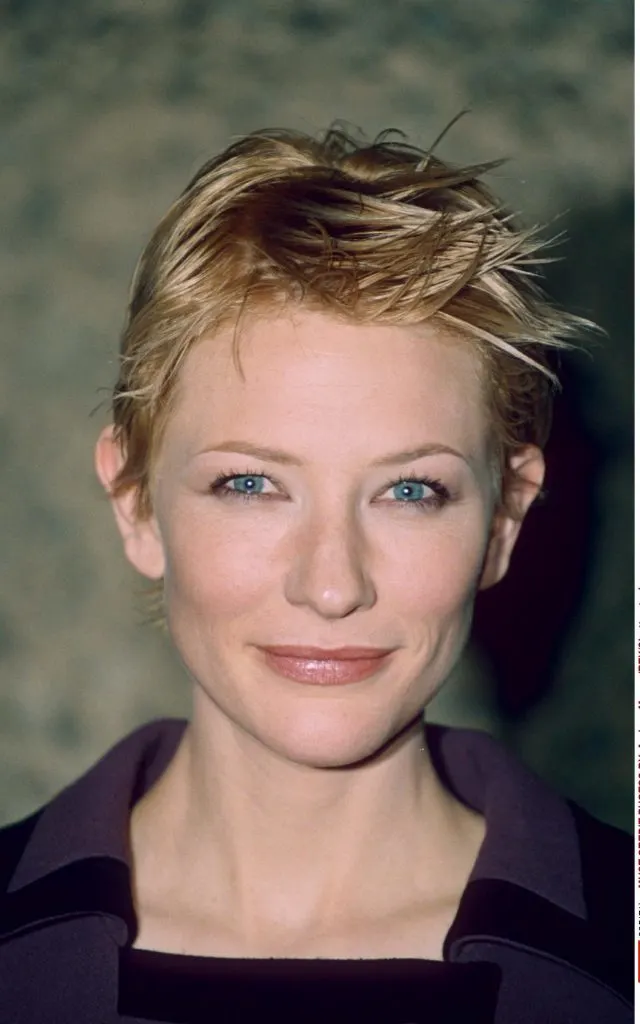 Cate Blanchett tried out different hairstyles and hair lengths. But I think we'll all agree that she looks best as a short-haired queen.
14. Jada Pinkett Smith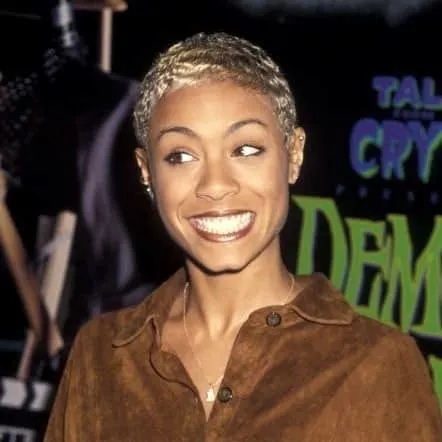 Jada Pinkett Smith was the "it" girl of the 90s. If she rocked a pixie cut back then (and continues to do so), everything is crystal clear.
15. Toni Braxton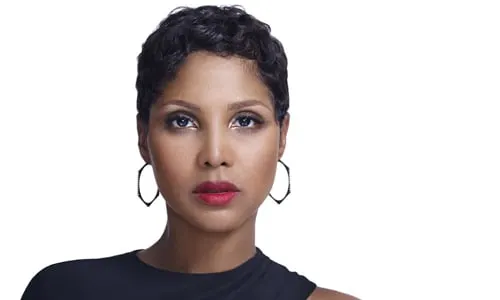 Toni Braxton rocked every type of pixie but every time, she goes back to low-maintenance, simple cuts that accentuate her beauty even more.
Best Contemporary 90s-Inspired Pixie Cuts
Check out some of the hottest pixie cuts of the season, inspired by 90s celebrities.
1. Gwyneth Inspired 90s Pixie
Is there a girl who didn't hope of looking like Gywneth Patrol when she grows up? Well, now you can copy her look and wow everyone.
2. Bowl Pixie Cut
When you see a bowl haircut, you immediately think about the 90s. Just imagine how cool it is when paired with a retro pixie cut.
3. Winona Inspired Pixie
Even Johnny Depp knew that Winona is forever. Therefore, it's no wonder that her pixie cut is the trending hairstyle even decades later.
4. 90s Inspired Pixie For Black Women
Do you like Halle Berry's iconic short hairstyle? Well, who doesn't? If you do, this is the sign to rock the updated version of that pixie cut.
5. 90s Inspired Pixie For Fine Hair
Fine hair has never looked better than with a 90s-inspired pixie cut. Instead of using too much product, just let it be. Remember: the 90s were all about the natural look.
6. Natural Wavy 90s Pixie
Most of my clients say that they hate their wavy hair. But little do they know that their hair type makes them an ideal candidate for one of the most attractive 90s-inspired pixie cuts.
7. Slicked Back Bixie Cut
How badass is this slicked-back bixie cut? It's a bit longer than a regular pixie, but the thing is that you can achieve this look with even shorter hair.
8. Tousled 90s Pixie Cut
Tousled, unfinished pixie cut from the 90s will make you look and feel younger than ever. It's like the wind is constantly playing with your hair.
9. Curly Pixie Cut
Do you have naturally curly hair? Instead of straightening it and consequently damaging your hair, go for this classic curly pixie cut that never goes out of style.
10. Buzz Cut With Fade
What is the first thing that comes through your mind when you think of a female buzz cut? That's right, an empowered woman from the 90s. Well, with this updated version of this iconic short hairstyle, you can easily look like one.
11. Undercut And Curly Crown Pixie
Here's a contemporary update on the Halle Berry pixie cut everyone has been going mad about for decades. Ask your hairdresser to cut the sides shorter while leaving the curly crown volumized.
12. Blonde Messy Short Pixie
I admit it: bleach hair screams the early 2000s more than the 90s. But what matters is that you'll knock everyone off their feet with this blonde pixie cut.
13. 90s Punk Pixie Cut
It's never too late to reinvent yourself and become a punk rock star. If you can't leave your steady job to go touring with your band around the world, at least you can look like you've just gotten off stage.
14. 90s Bixie Cut
If you're looking for the "it" haircut of the season, it's the 90s-inspired bixie cut. But we're not talking about any kind of bixie cut: if you want to be trendy, it has to be something similar to this inspo pic.
15. Razor Cut Spiky Pixie
Razor cut spiky pixie cut is fun, flirty and most of all, incredibly attractive. The only downgrade is the fact that it requires often retouches if you want to keep the form.