How do you feel about bouncy hair with luxurious, flowing layers that not only amplify volume but also delicately frame the face? The butterfly haircut is all that and more: versatile, flattering and opens the door to easy styling possibilities.
Dive into the details of the year's most sought-after cut to learn the secrets behind its widespread appeal.
What's The Butterfly Haircut?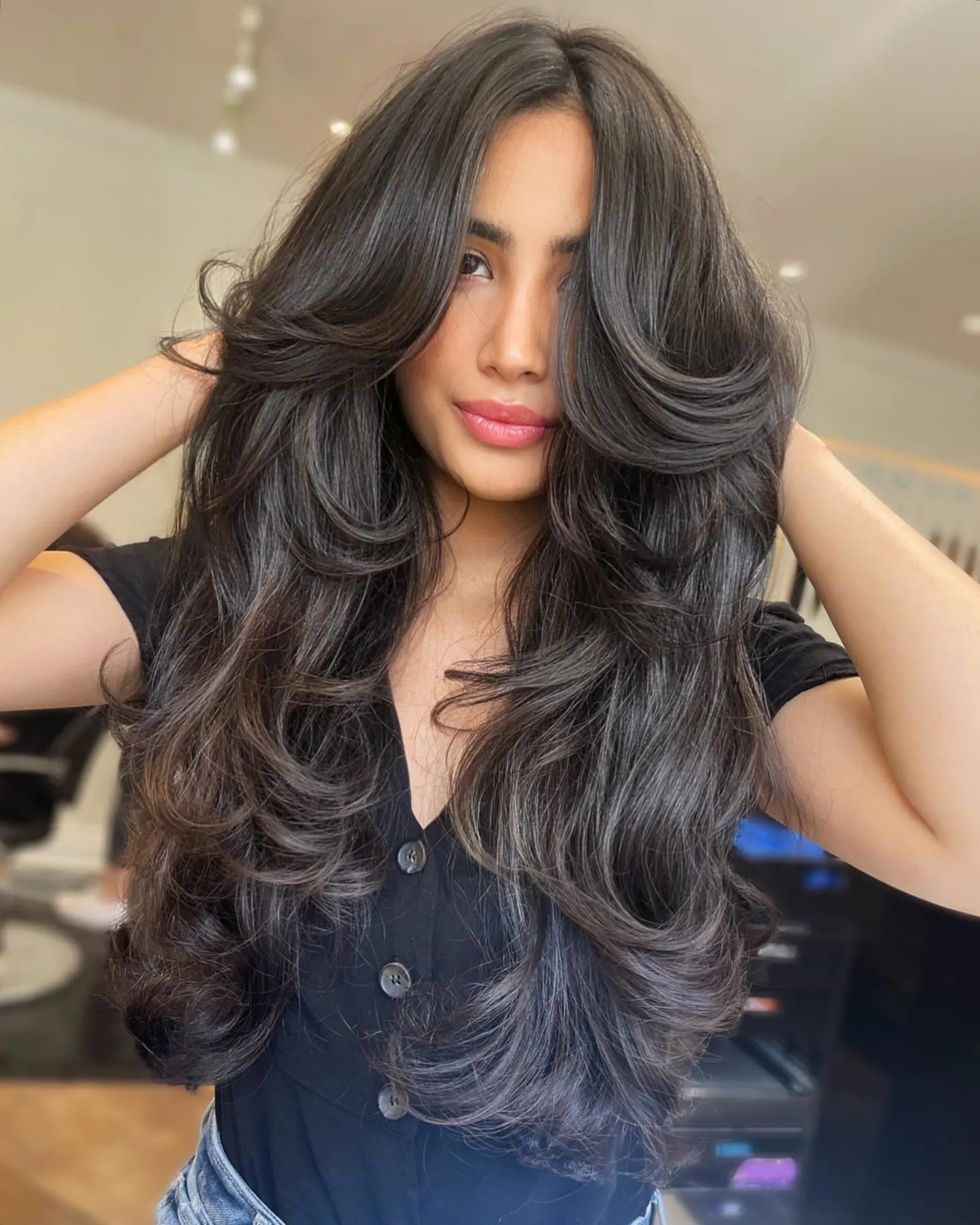 The butterfly haircut features longer layers falling below the shoulders and shorter layers framing the face. This cut achieves both volume and length with its seamless, soft layering.
The butterfly haircut went viral on TikTok thanks to a surge of DIY haircut videos showing results full of cascading, bouncy layers. While it's tempting to join this self-styling adventure, remember that the videos you see are edited and achieving those glorious results may involve behind-the-scenes expertise.
For a flawless finish, entrust your locks to a skilled professional, but if you're determined to take the DIY route, choose a tutorial created by an expert to maximize the chances of salon-worthy results. Here's one by hairstylist Brad Mondo that's in-depth and easy to follow.

Before you grab the scissors, take a look at these professionally done butterfly haircuts for inspiration and consider placing your trust in the skilled hands of an expert.
1. Butterfly Haircut On Straight Hair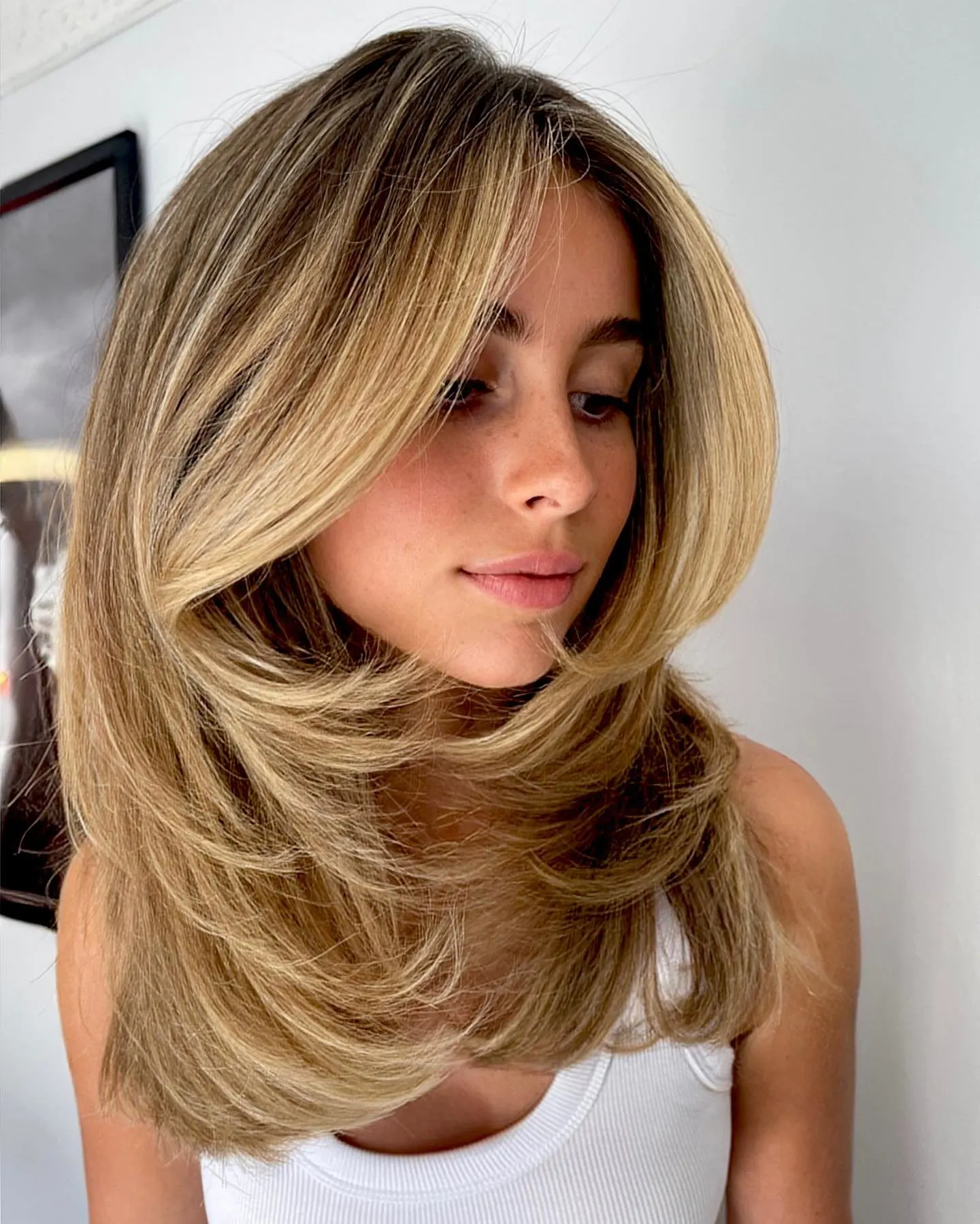 Face-framing, voluminous layers are not a new concept: think back to the iconic Rachel cut. The current trend embraces longer layers, resulting in an overall more voluminous and contemporary appearance.
2. Butterfly Haircut With Bangs
For a particularly charming touch to your butterfly haircut, opt for wispy bangs that delicately frame your face.
3. Bouncy Butterfly Haircut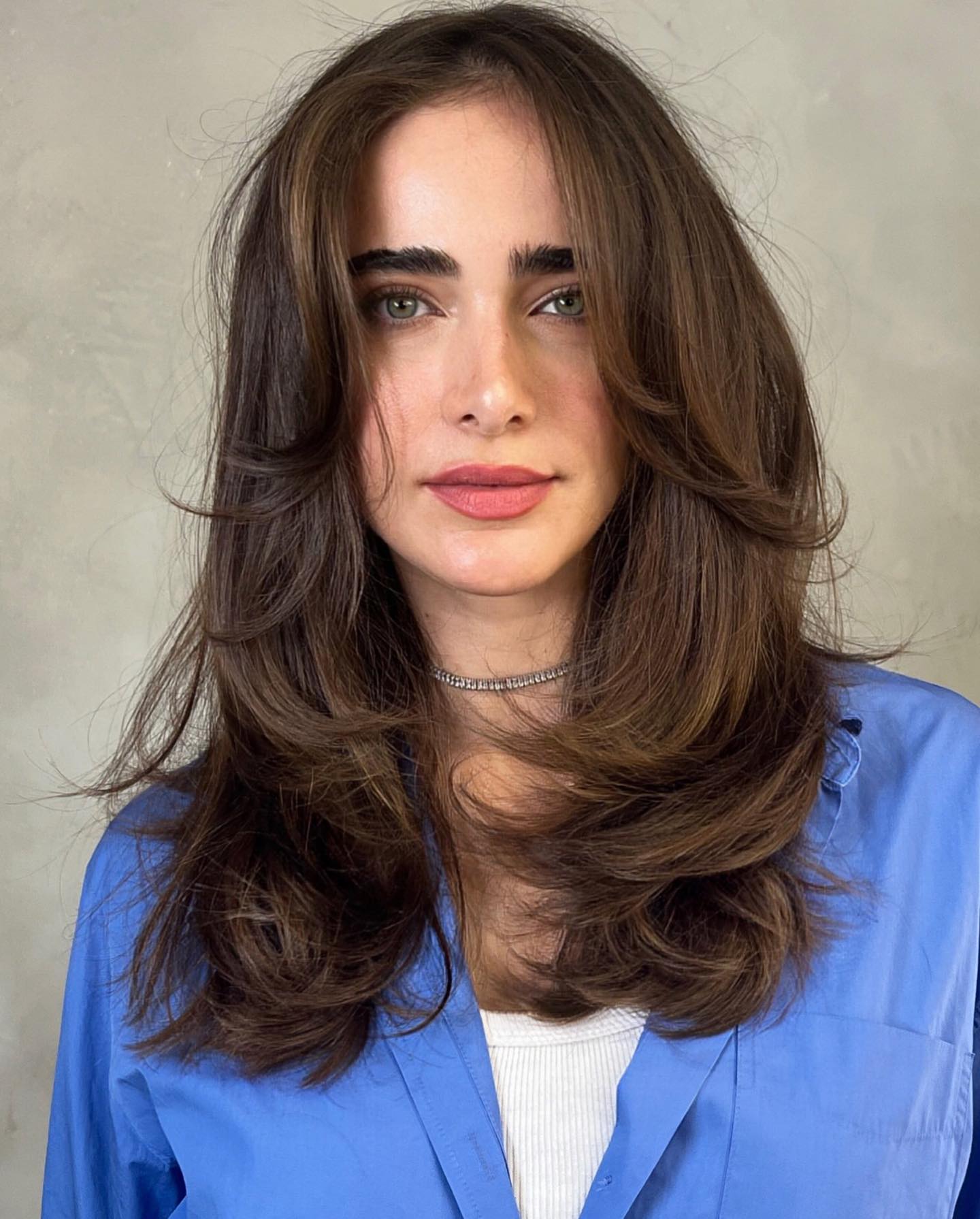 A simple method to style your butterfly haircut is using velcro rollers.
Starting with clean, damp hair; section it. Place a roller at the ends of a section, roll it towards the scalp and secure with a clip. Repeat until all rollers are in place, then use a blow dryer to thoroughly dry each section. Let the hair cool then carefully remove the rollers. Shake out and admire the bounce.
4. Butterfly Haircut For Fine Hair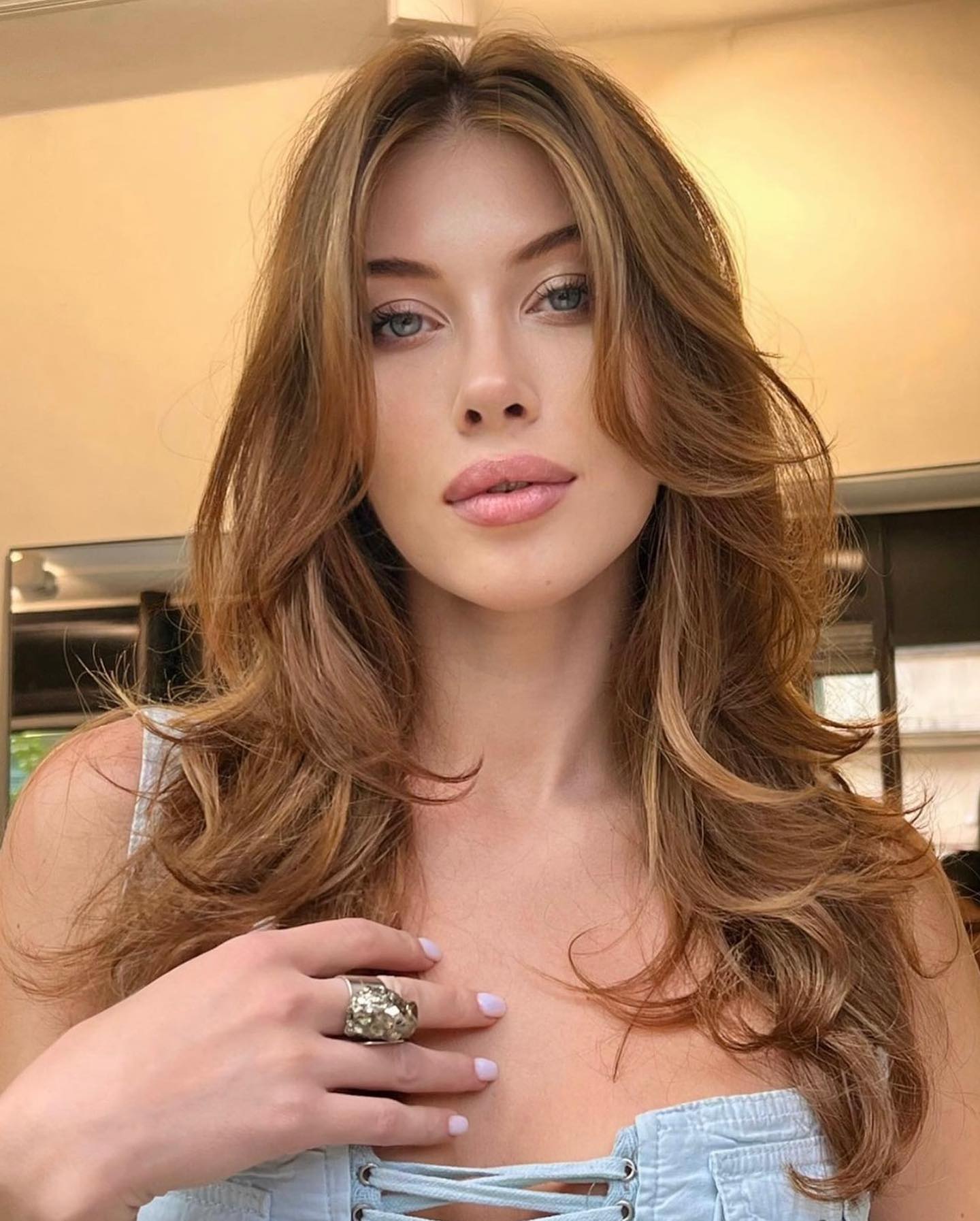 The butterfly haircut isn't reserved for those with thick hair—this versatile style works on all hair types, including thin and fine hair. Why does it work? By incorporating layers that create movement, it boosts volume and creates a fuller appearance.
5. Medium Length Butterfly Haircut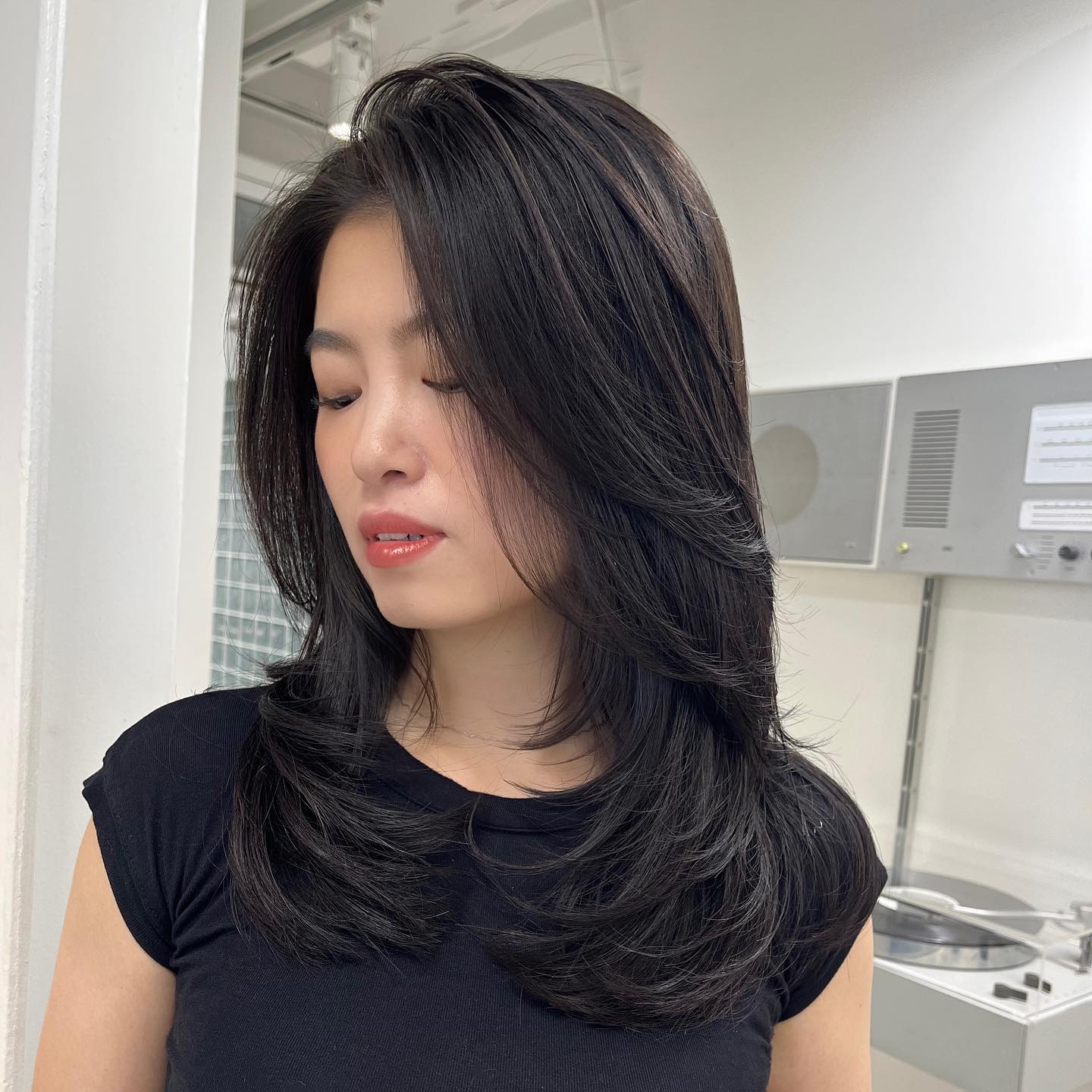 Long straight hair with no layers tends to fall flat. If you want to give it some oomph, the answer is simple: long layers. They add movement and lift, transforming your hair from flat to full and fabulous.
6. Butterfly Haircut For Thin Hair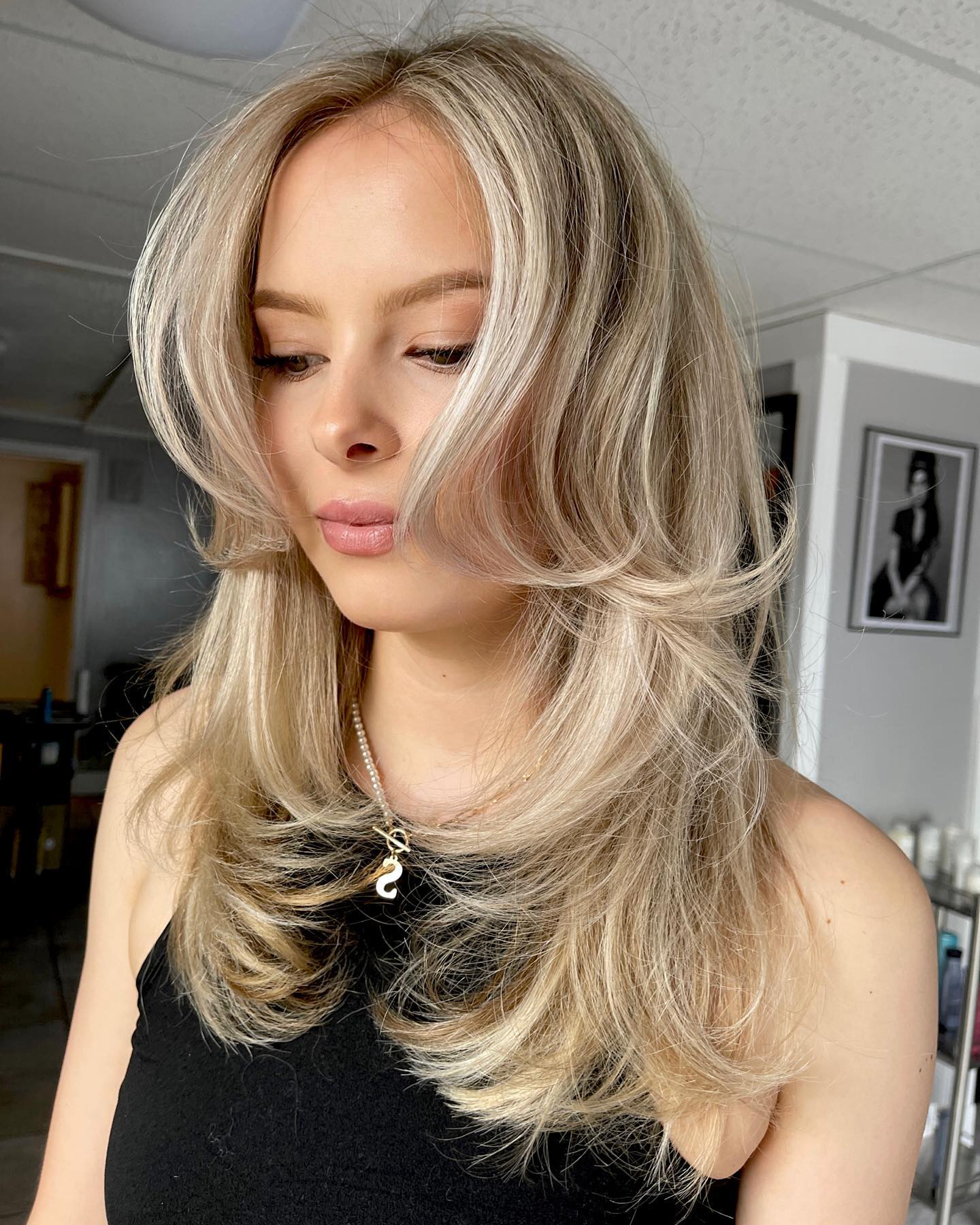 The beauty of long layers lies in their adaptability. Experiment with precise lengths to discover your sweet spot—the placement of layers that will give you the perfect blend of effortlessness and the most flattering frame for your face.
7. Butterfly Haircut Layers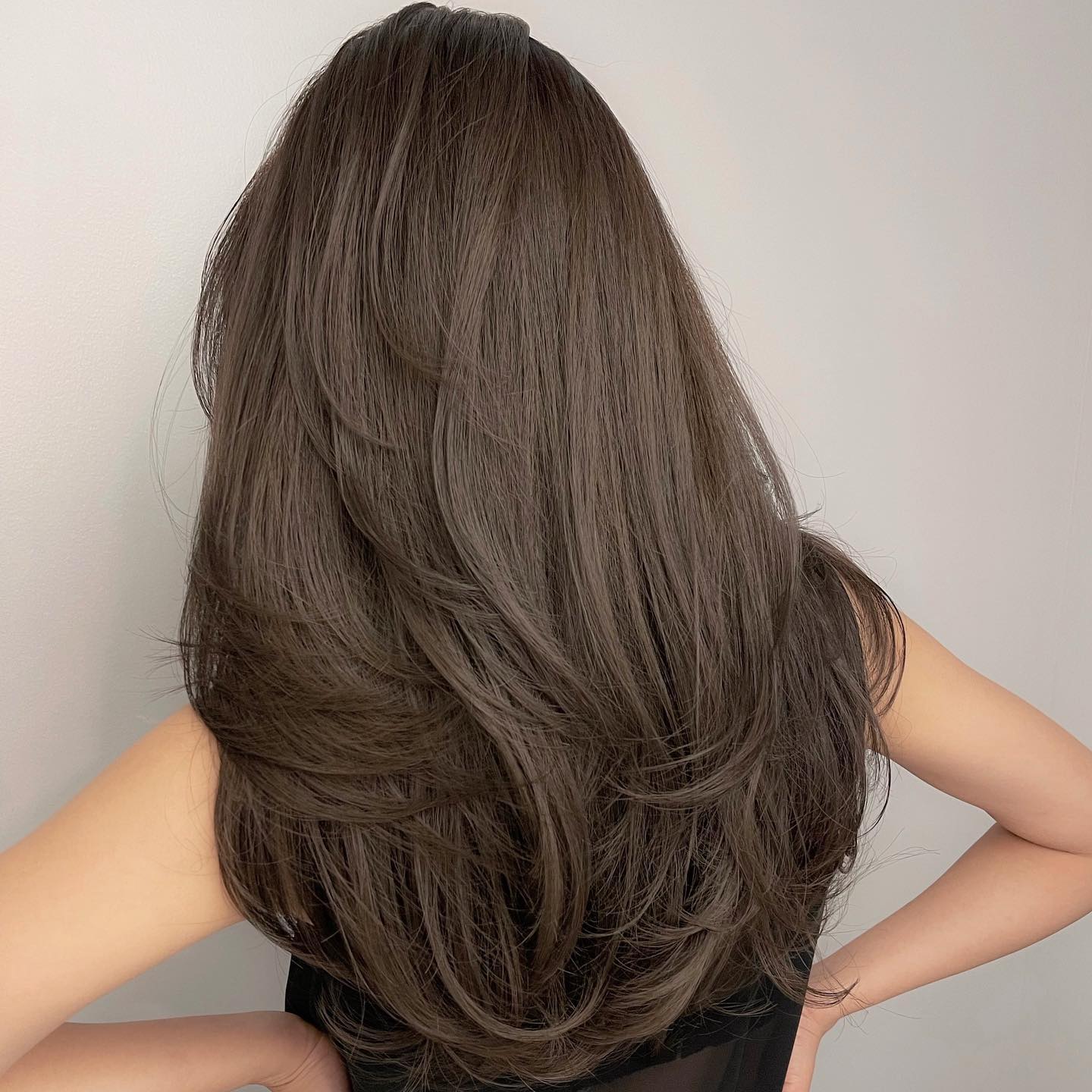 Wondering how your butterfly haircut looks from behind? It's all about creating volume and movement, giving your locks a lively, dynamic appearance.
8. Long Hair Butterfly Haircut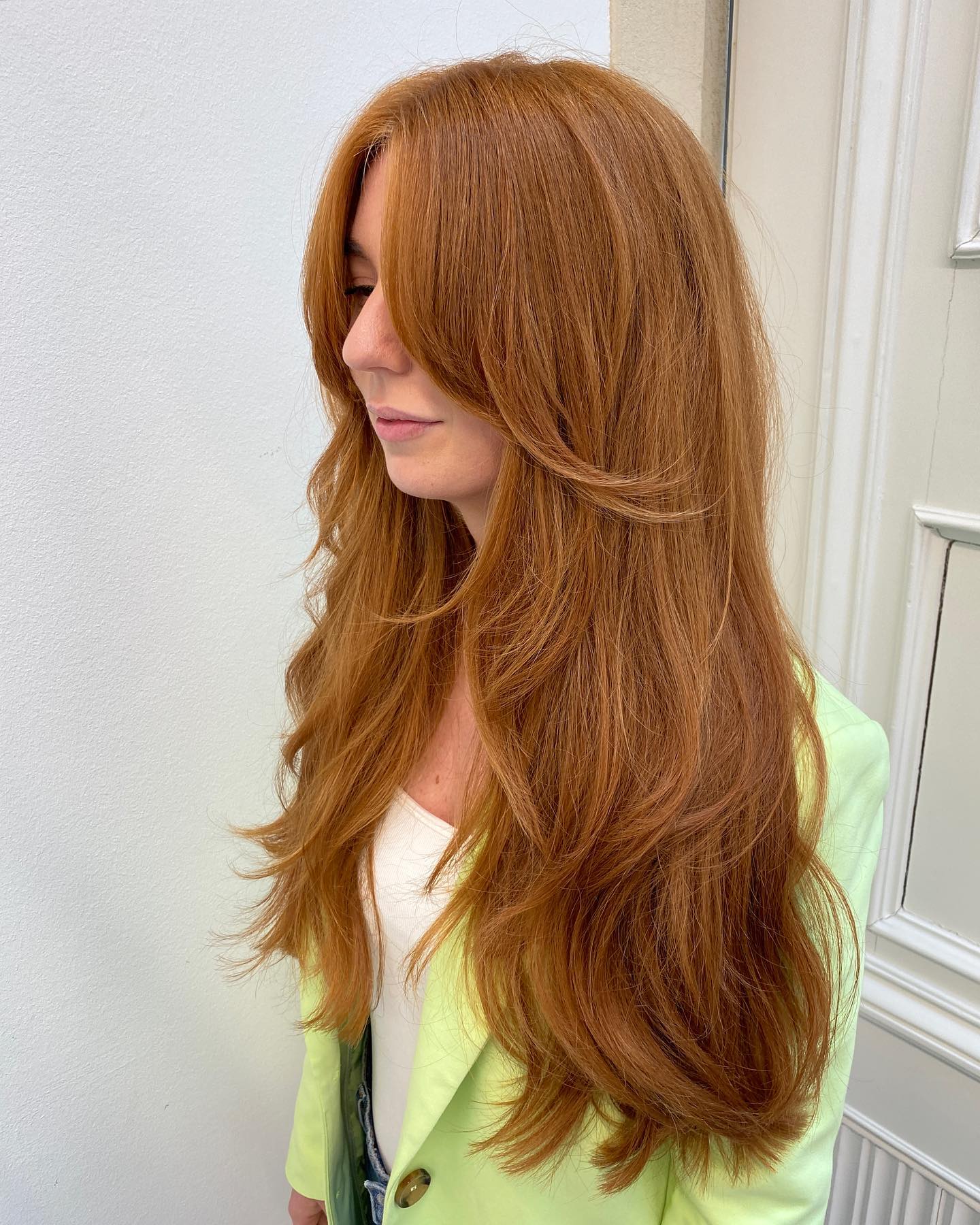 The butterfly haircut in action! Long layers aren't just a style choice; they're the secret to a vibrant and effortlessly chic look that's sure to turn heads.
9. Butterfly Haircut With Curtain Bangs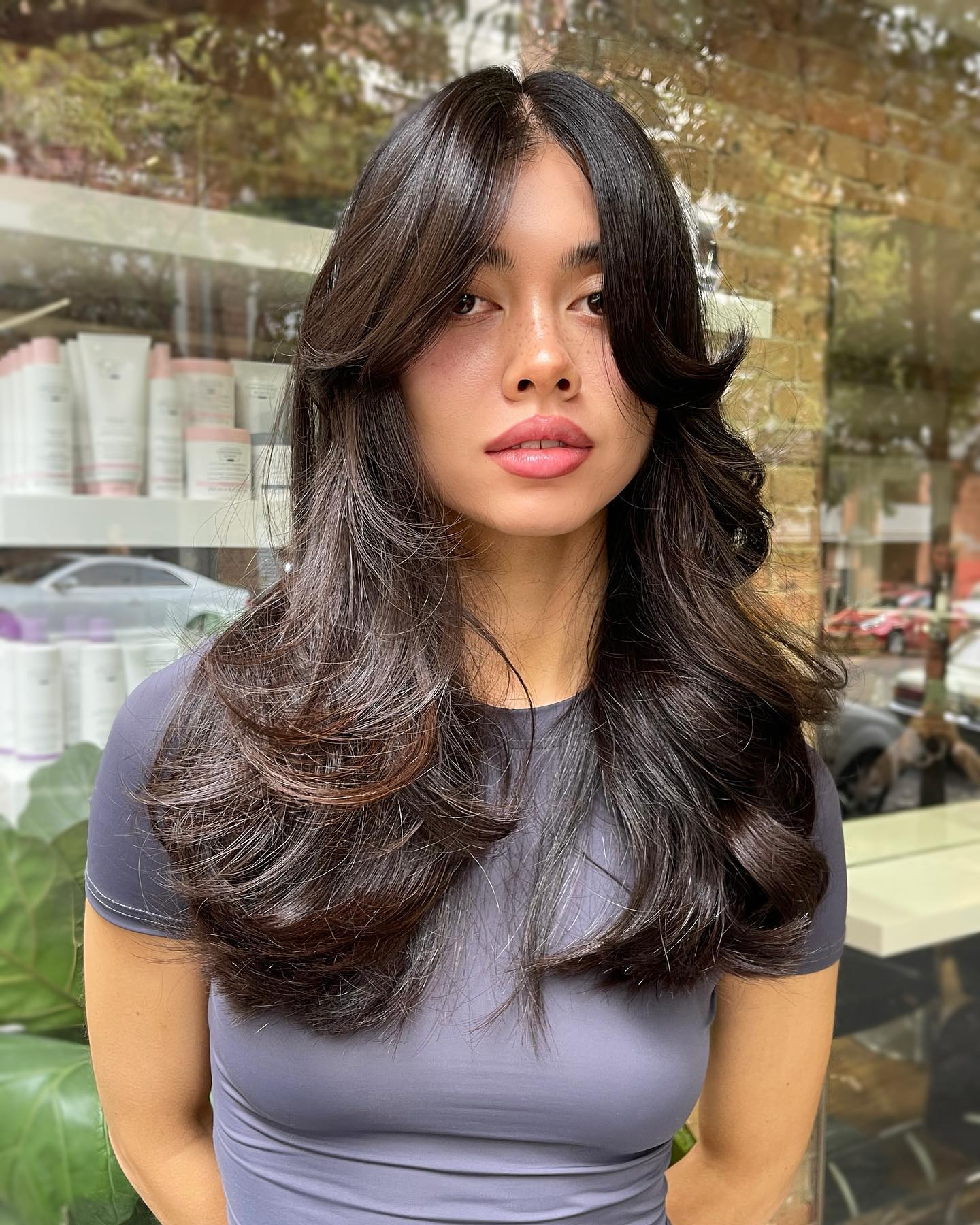 The butterfly haircut shines its brightest with a voluminous blowout. Mastering a salon-quality blowout at home can be challenging, but fear not—here's a video tutorial by celebrity stylist Chris Appleton.
10. Side-Part Butterfly Haircut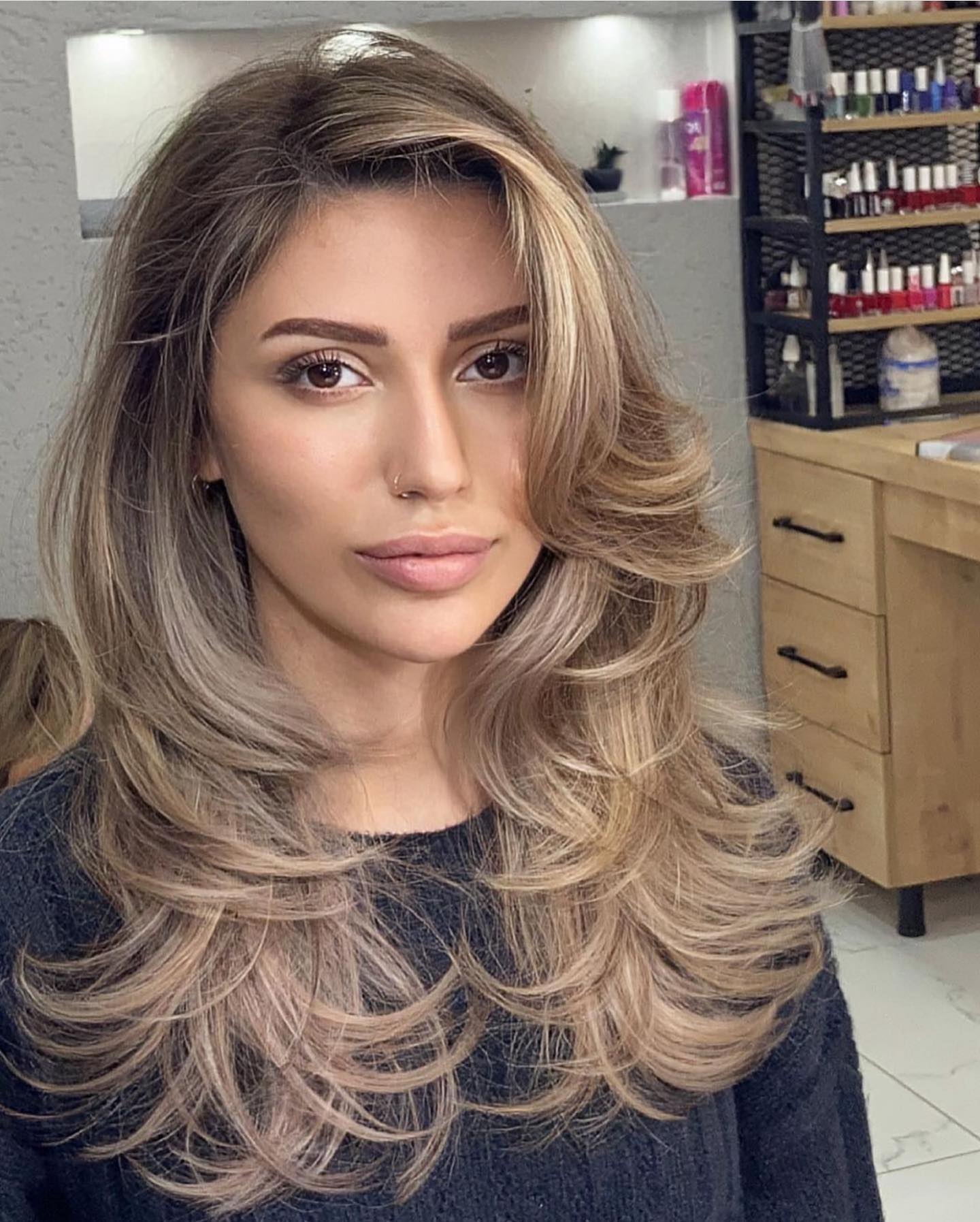 You've already stepped up your hair game with cascading layers that promise glamour, bounce and volume, now take it to the next level: a curved part. Using a tail comb or your fingers, draw a smooth curve from the middle of your hairline towards the back of your head. Instant volume boost.
11. Long Butterfly Haircut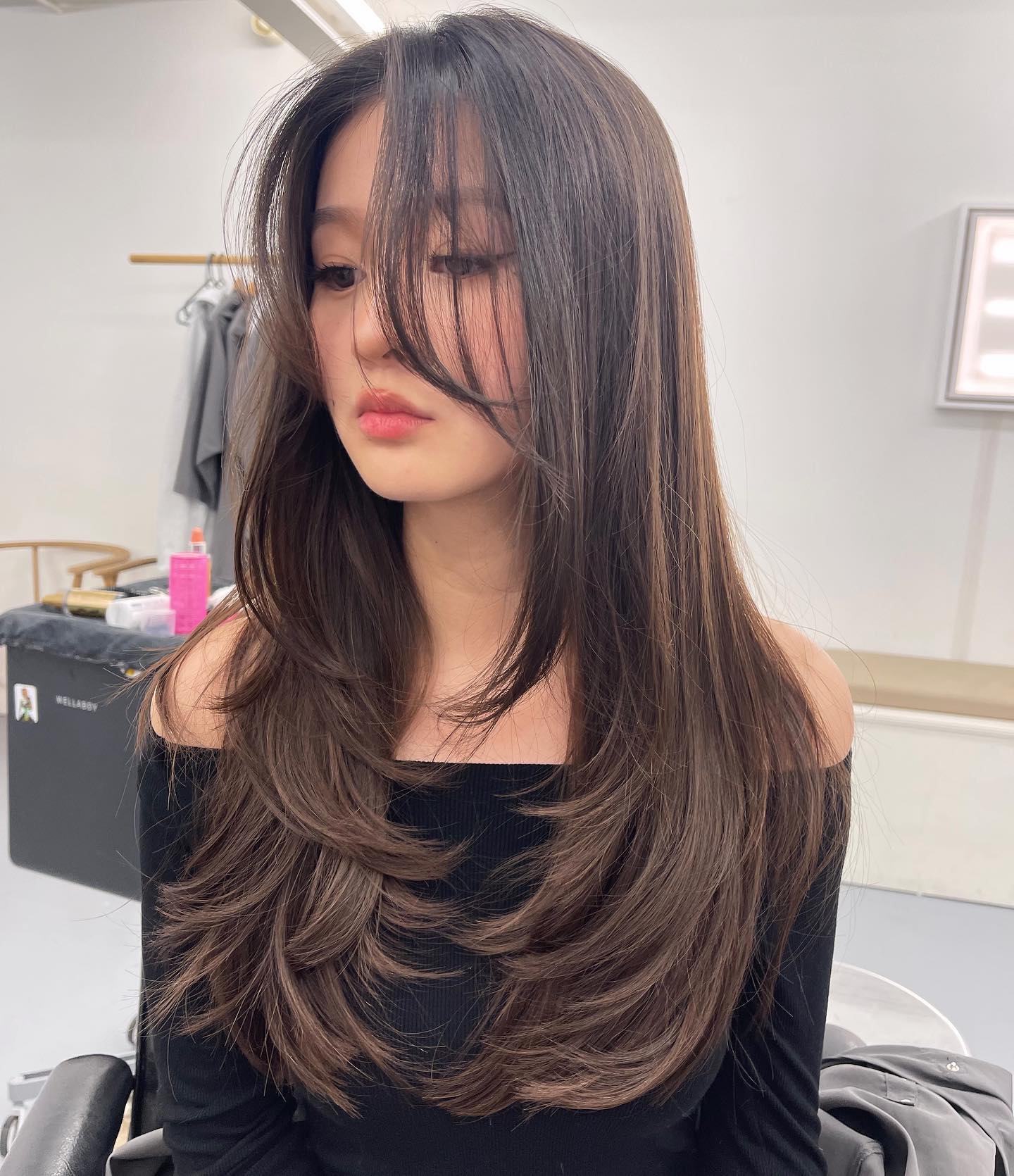 The strategically placed layers of the butterfly haircut work like magic, eliminating excess bulk and weight without sacrificing length—the ultimate technique to make your long hair lightweight and manageable.
12. Butterfly Layered Haircut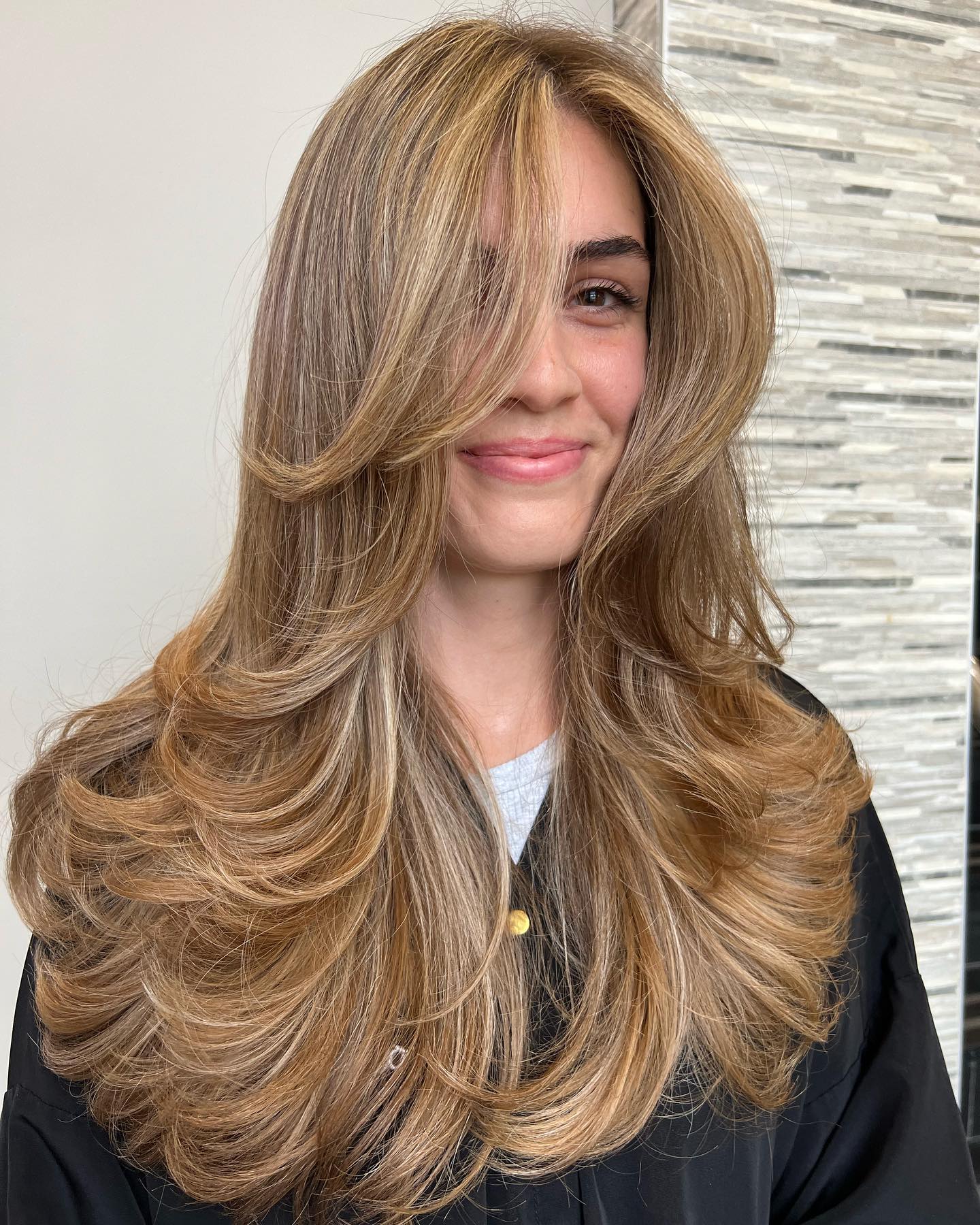 Long layered hair isn't just a trend: its versatility is what makes it special. Wear it up with loose strands around the face for a carefree weekend, voluminous curls that steal the spotlight at events, or sleek perfection for a polished workday look.
13. Layered Hair With Curtain Bangs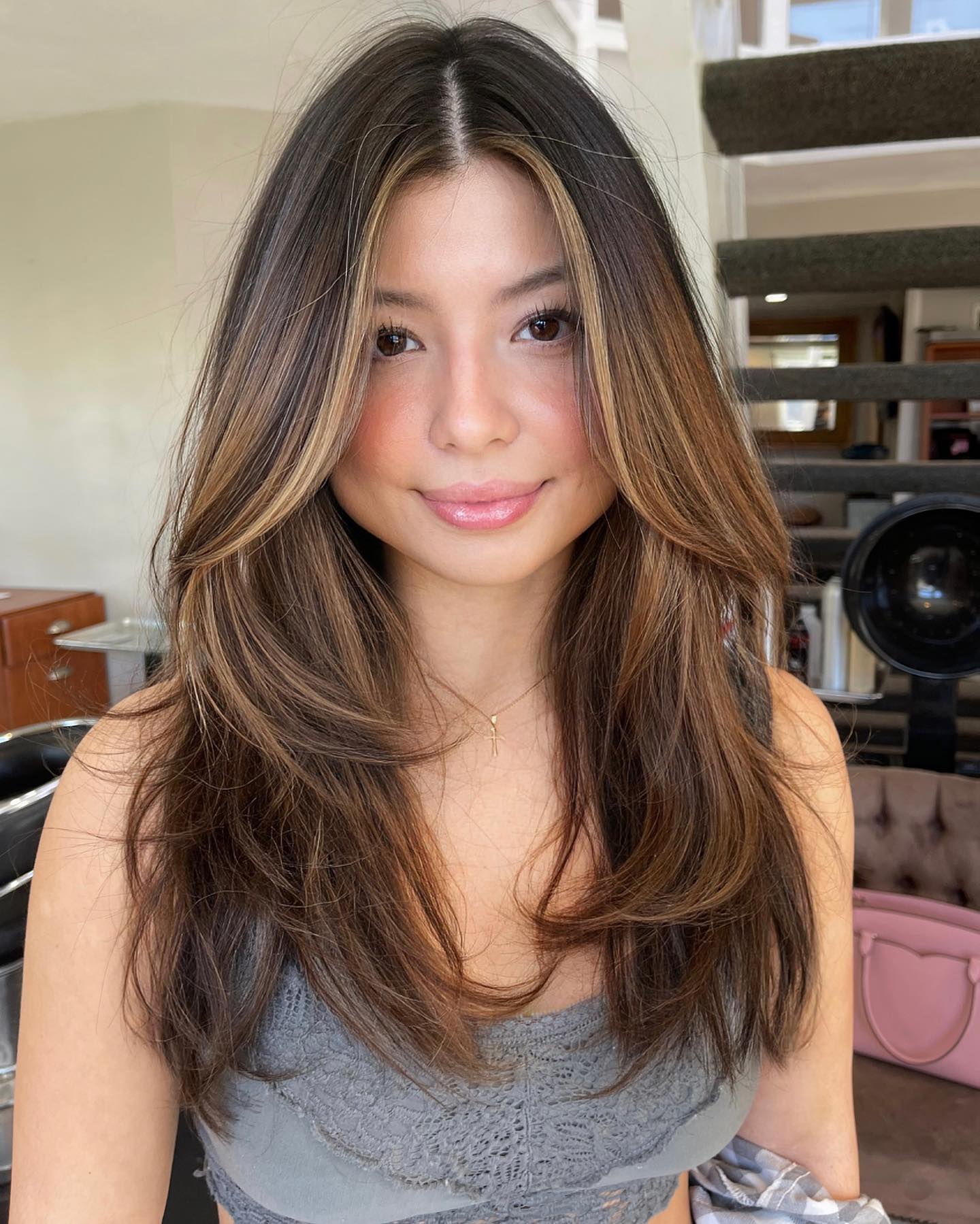 Here, the color and the cut work in tandem to create a flawless frame for the face: blended highlights and bouncy layers result in a hairstyle that's a tailor-made stunner.
14. Medium Butterfly Haircut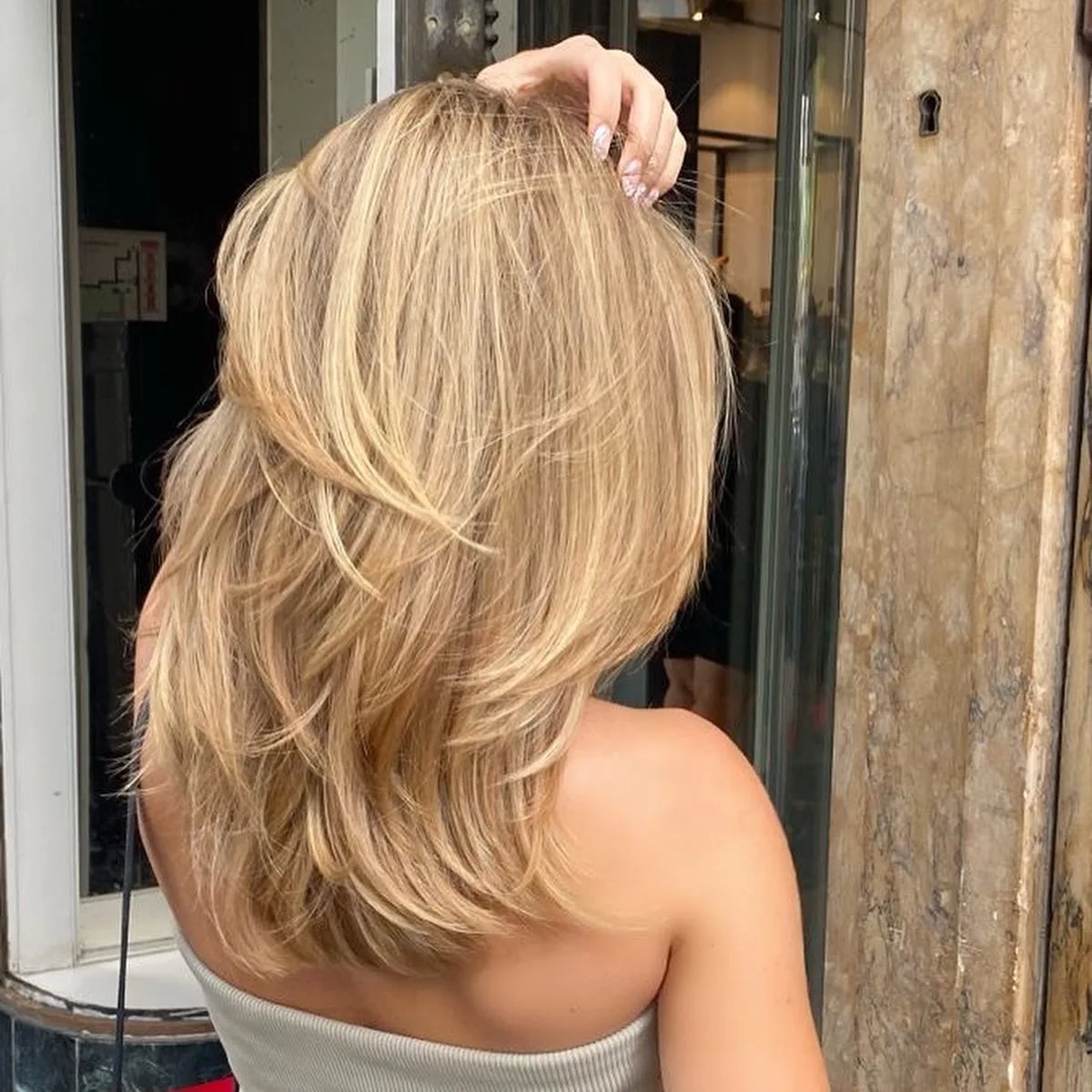 You don't need ultra-long locks to wear the butterfly haircut. While the effect is a little less dramatic on medium-length hair, it still elevates your style, boosting volume and adding movement to your tresses.
15. Shaggy Butterfly Haircut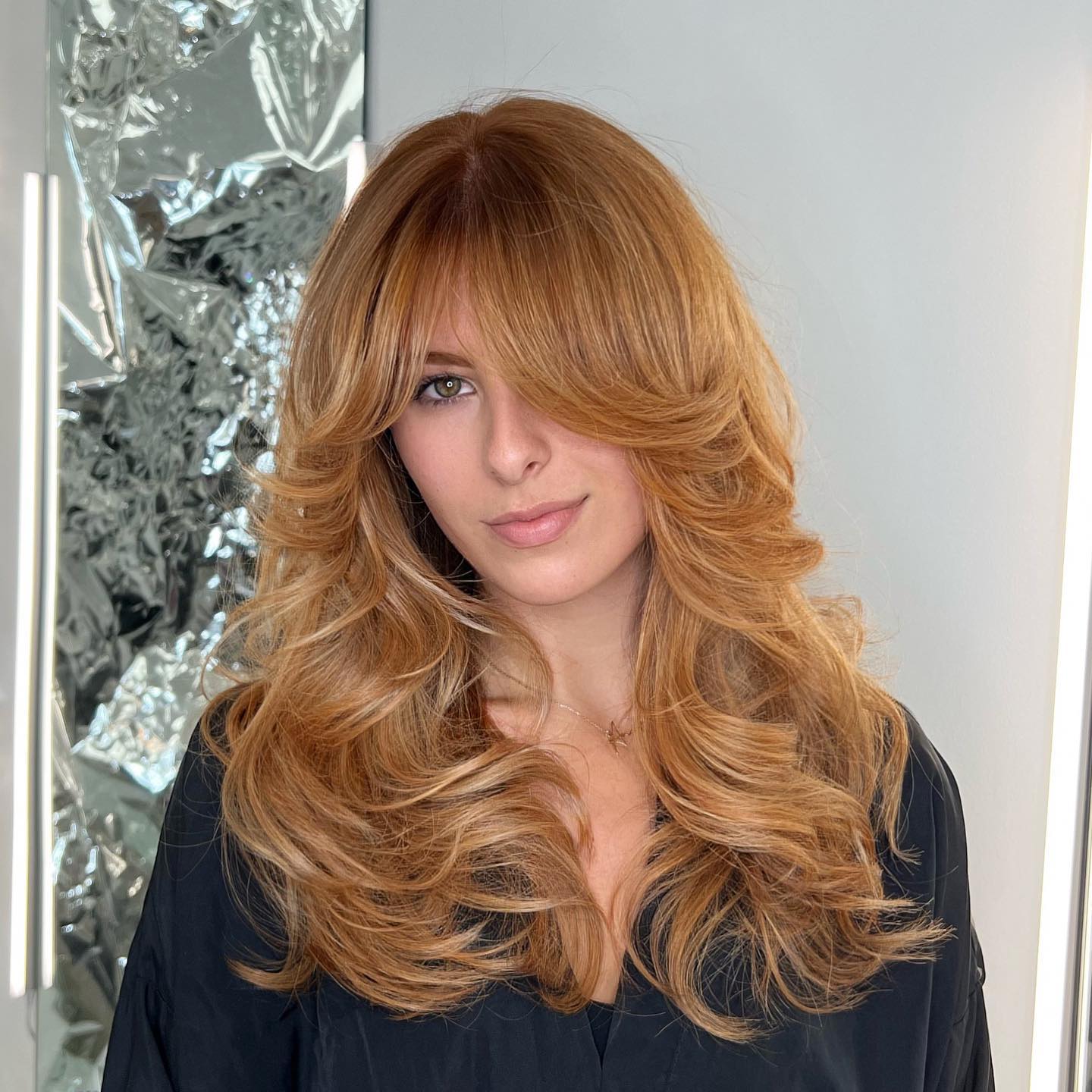 With shorter, fuller bangs, the butterfly haircut reveals that it's related to the shag. What sets them apart? While the shag has a choppier aesthetic with wispy ends, the butterfly cut is all about softness and bounce.
16. Brunette Butterfly Haircut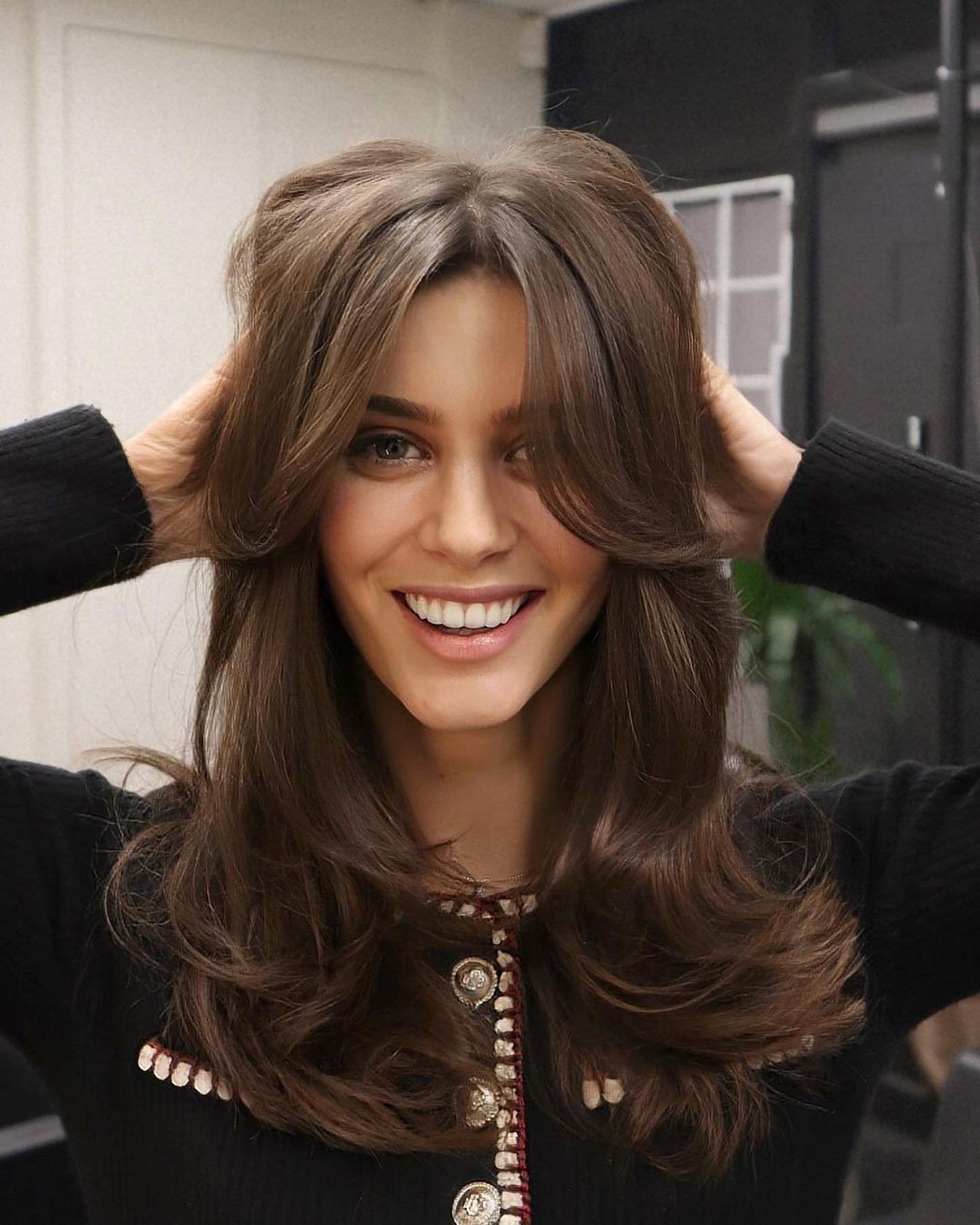 The butterfly haircut will make you adore running your fingers through your tresses, reveling in the movement and the lightness.
17. Straight Hair With Butterfly Haircut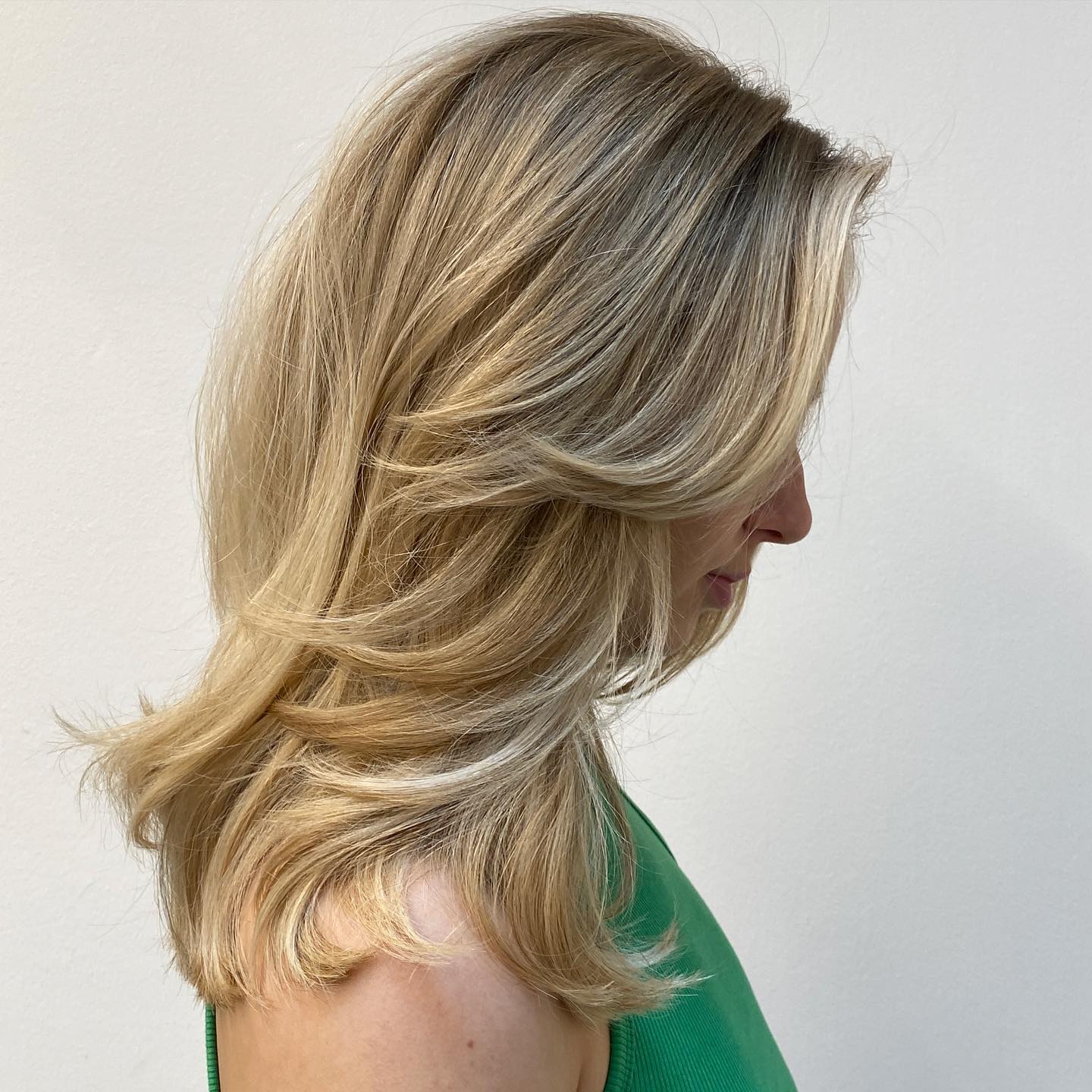 This understated butterfly cut still features what we like about its more dramatic counterpart: free-flowing layers that contour the face, bringing a touch of softness to your features.
18. Classic Butterfly Haircut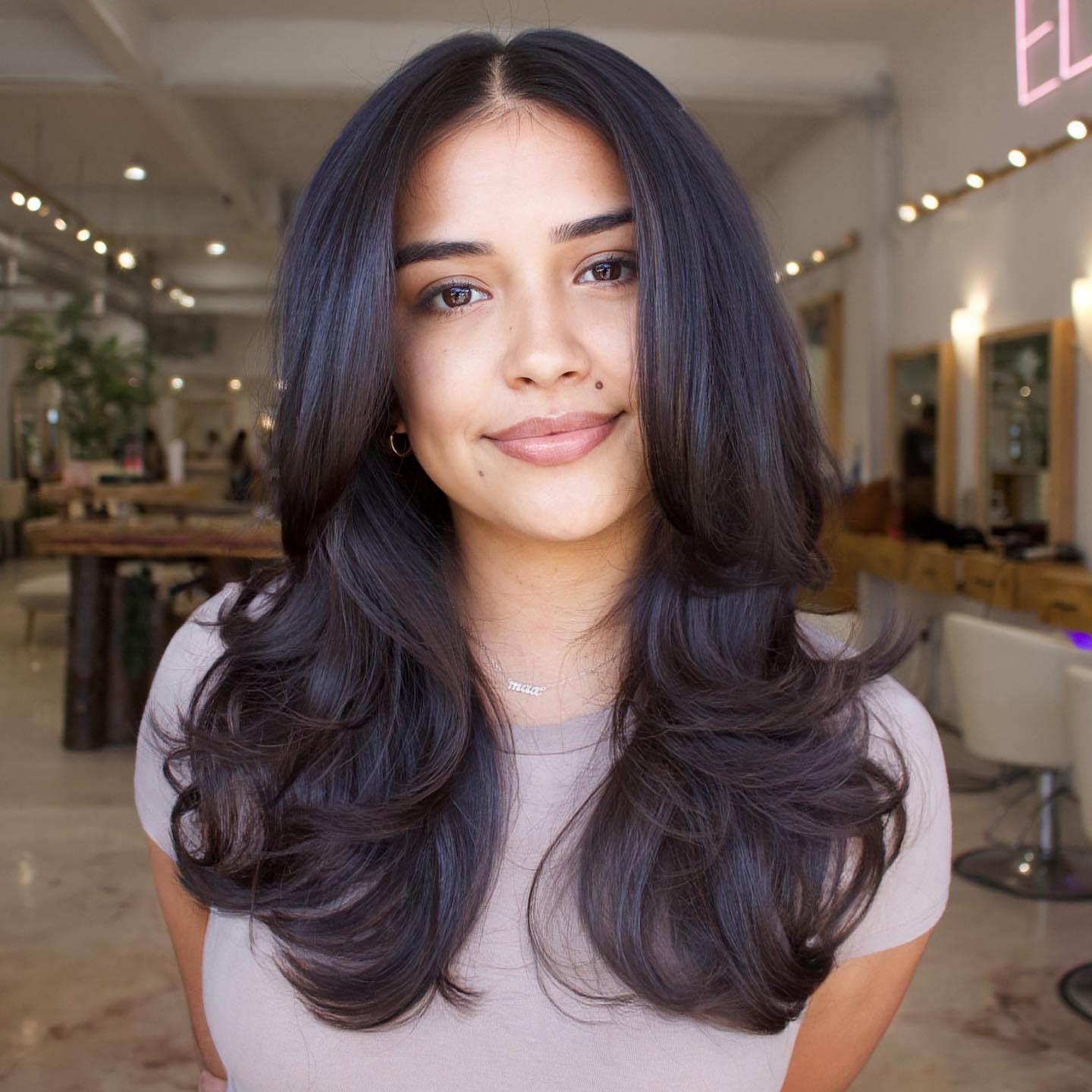 Hello, gorgeous! This is the essence of the butterfly haircut: a flattering silhouette, maximum volume and bouncy locks.
19. Butterfly Haircut On Thick Hair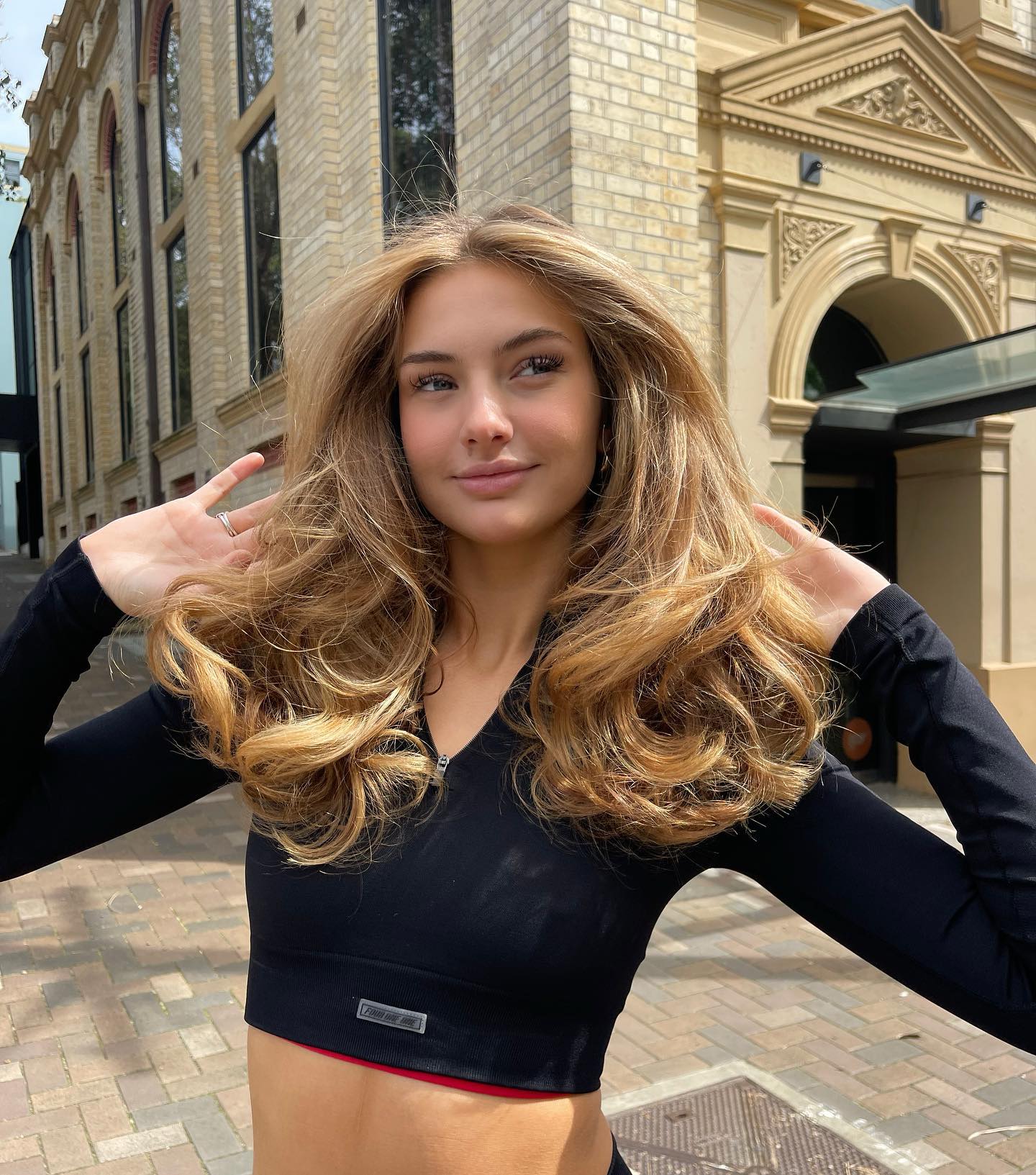 Combine the butterfly haircut with loose curls for the ultimate bombshell look and effortless glamour.
20. Layered Haircut With Wispy Bangs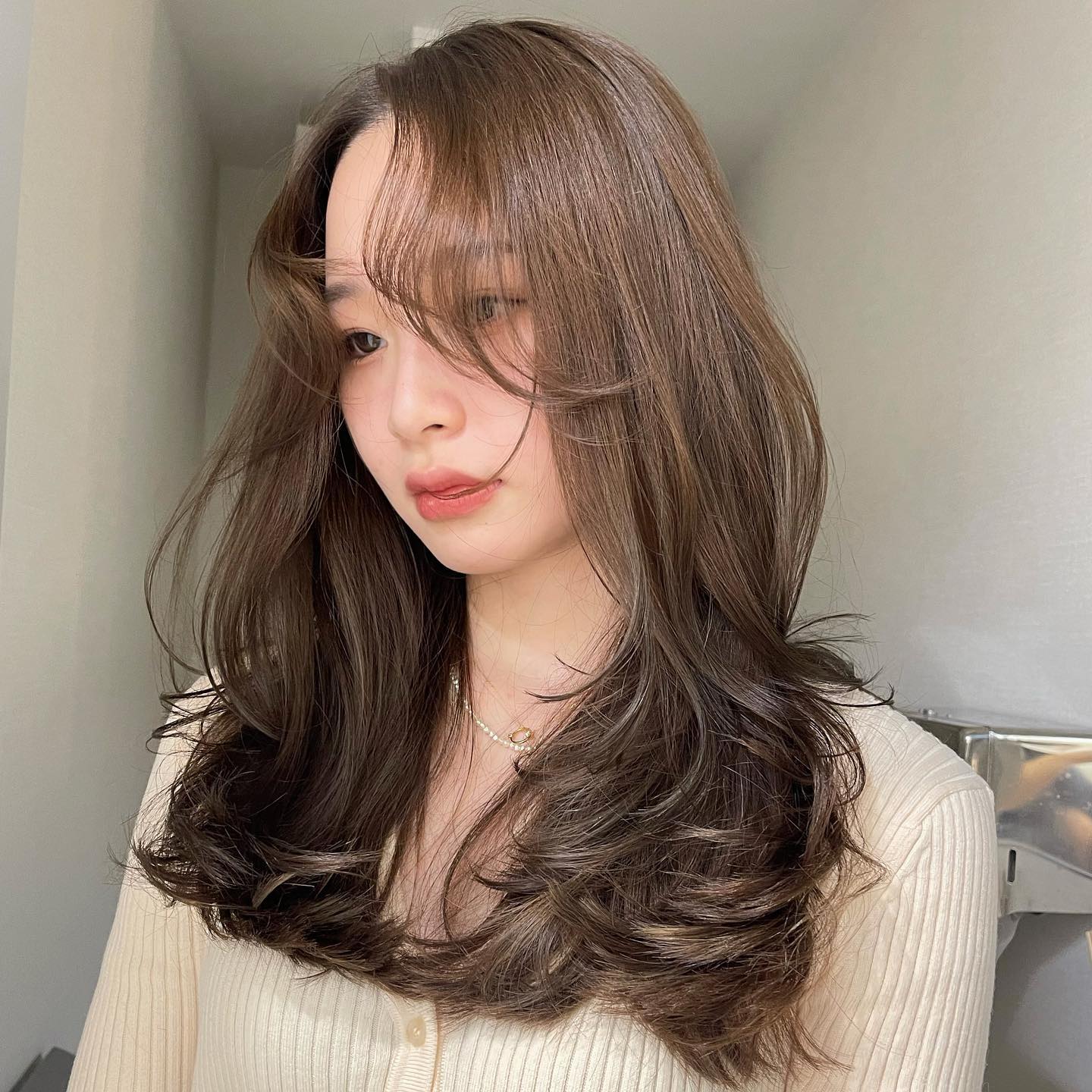 If you prefer romantic to sultry, wispy bangs will turn your butterfly cut into a delicate dream.
21. Butterfly Haircut For Long Thick Hair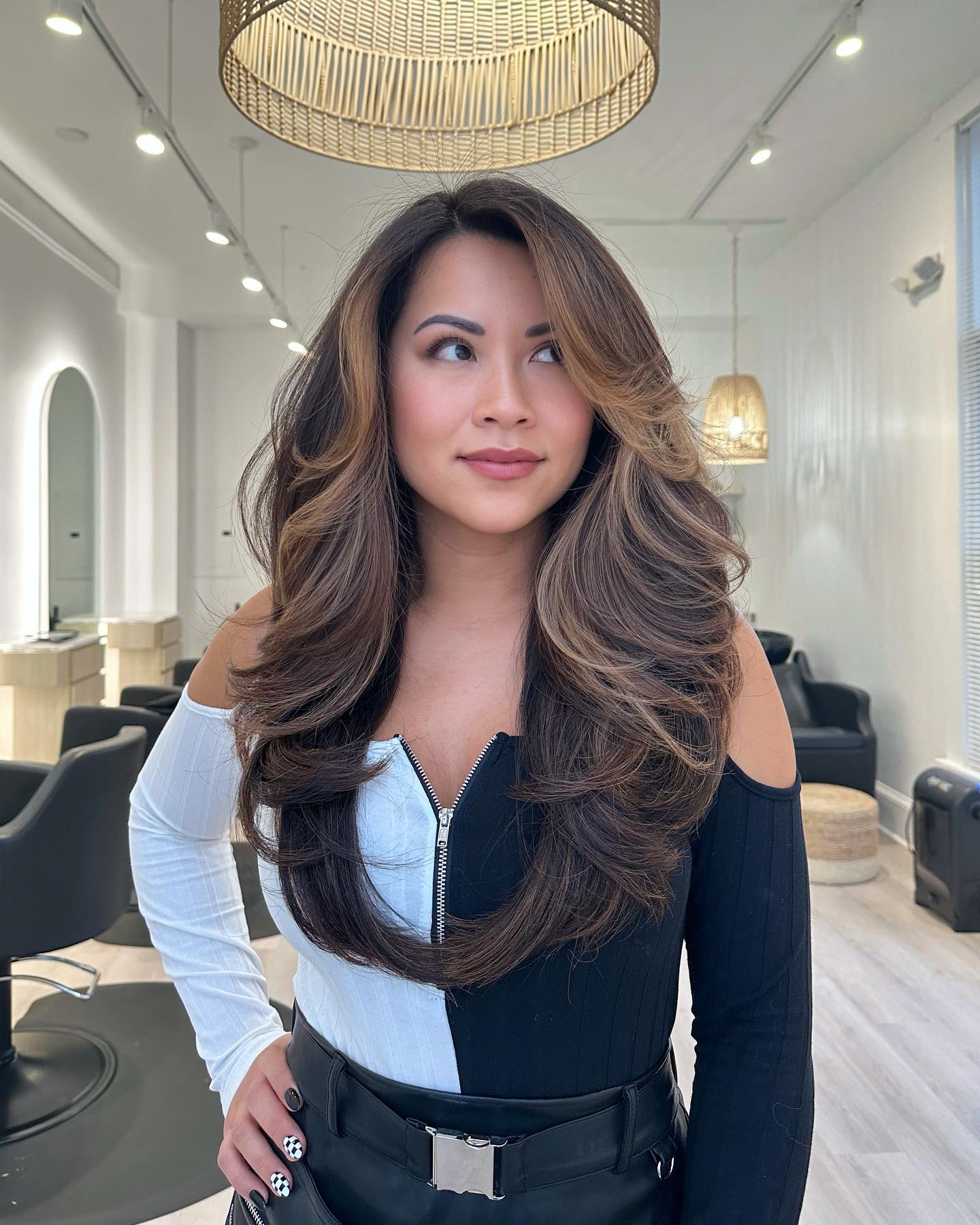 Resolve all your thick hair woes with the butterfly cut: long, lightweight, and totally manageable – all without compromising on length.
22. Shoulder-Length Butterfly Haircut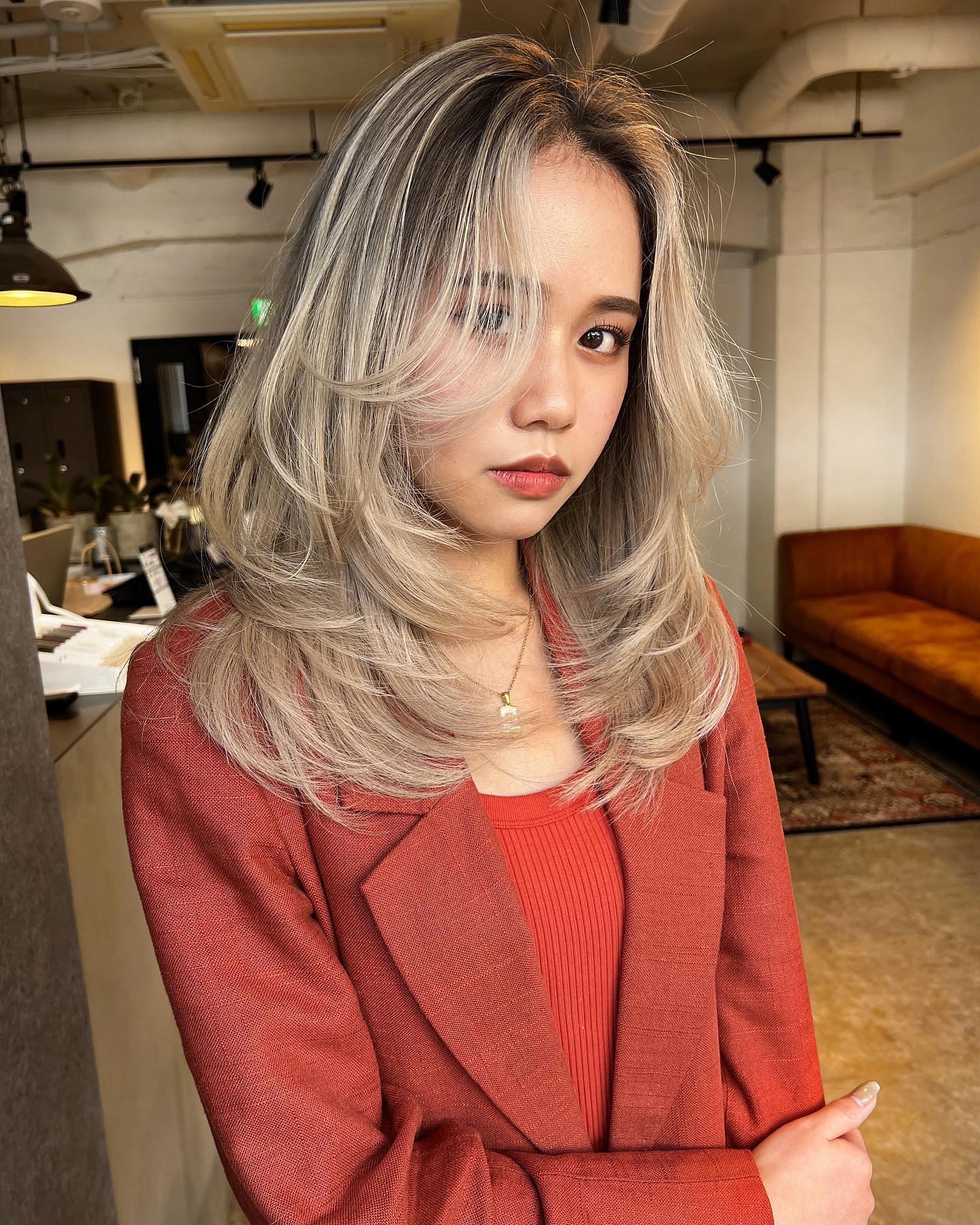 Elevate your layered hairstyle with the power of highlights: even more vibrancy, more brightness and more dimension.
23. Butterfly Haircut With Long Bangs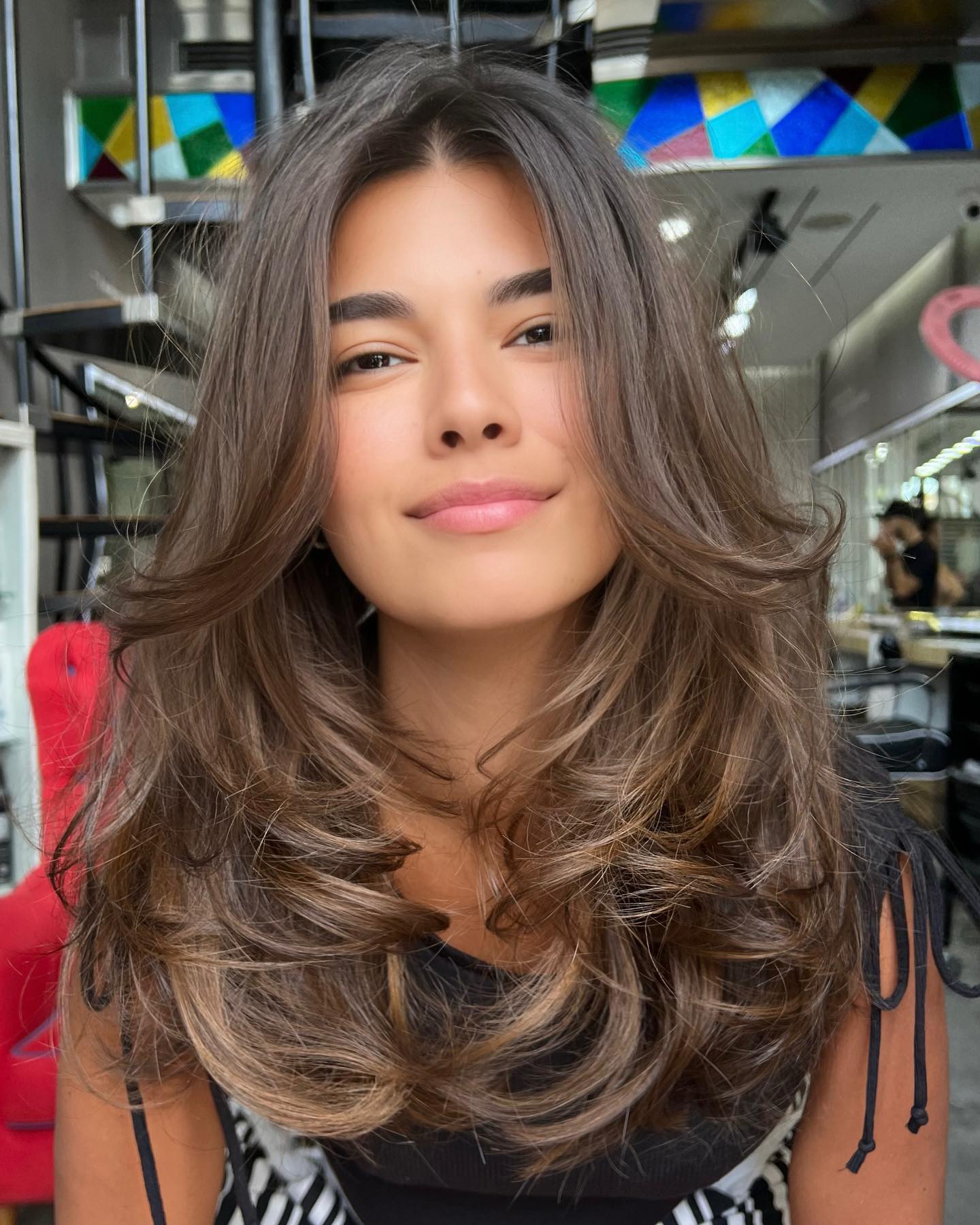 Make your butterfly haircut more playful by flipping the ends outward to create a fun and carefree style.
24. Long Layered Butterfly Haircut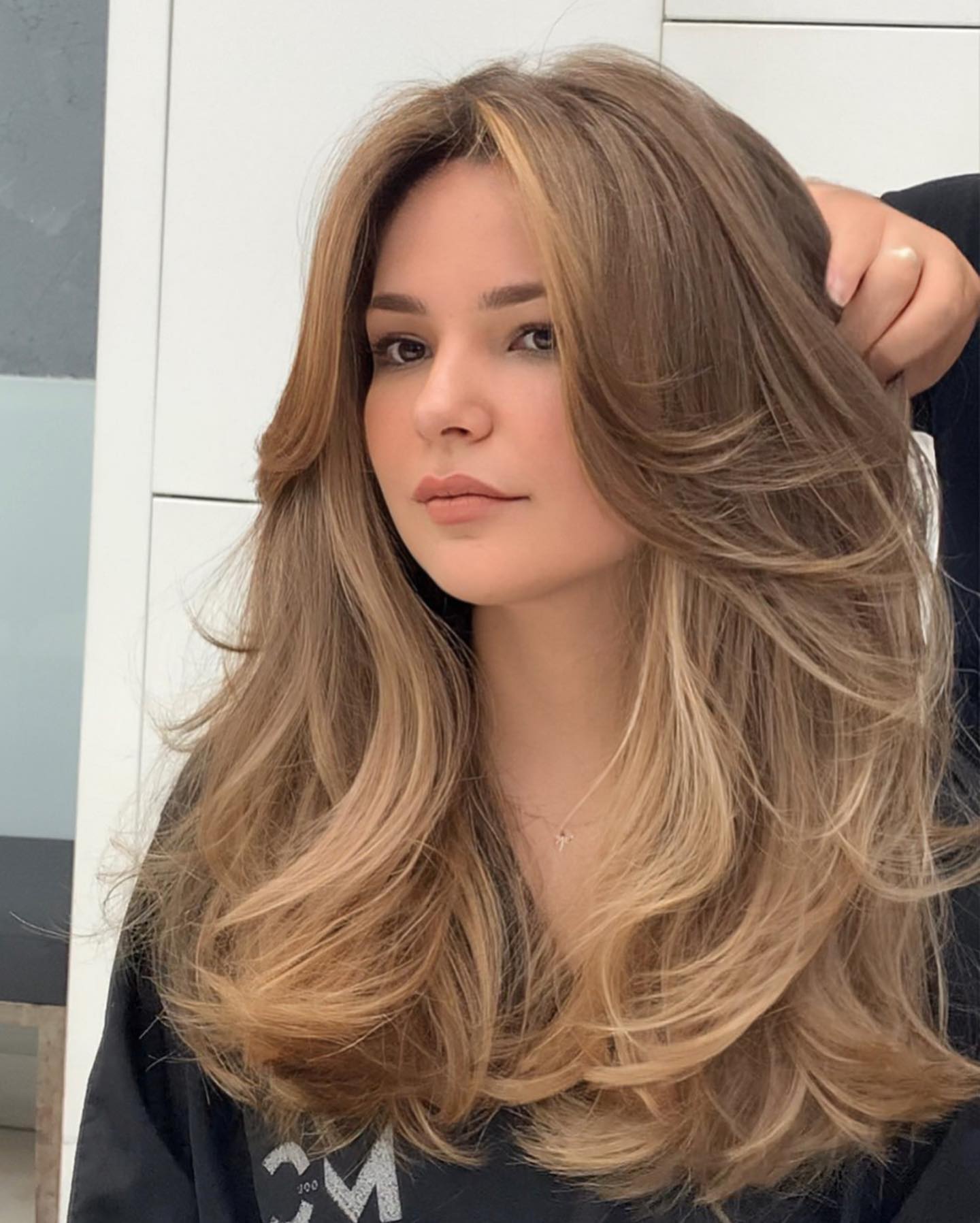 The butterfly haircut has layers that frame the face and fall below the chin. This creates the illusion of length, which can be flattering for round face shapes.
25. Low-Maintenance Butterfly Haircut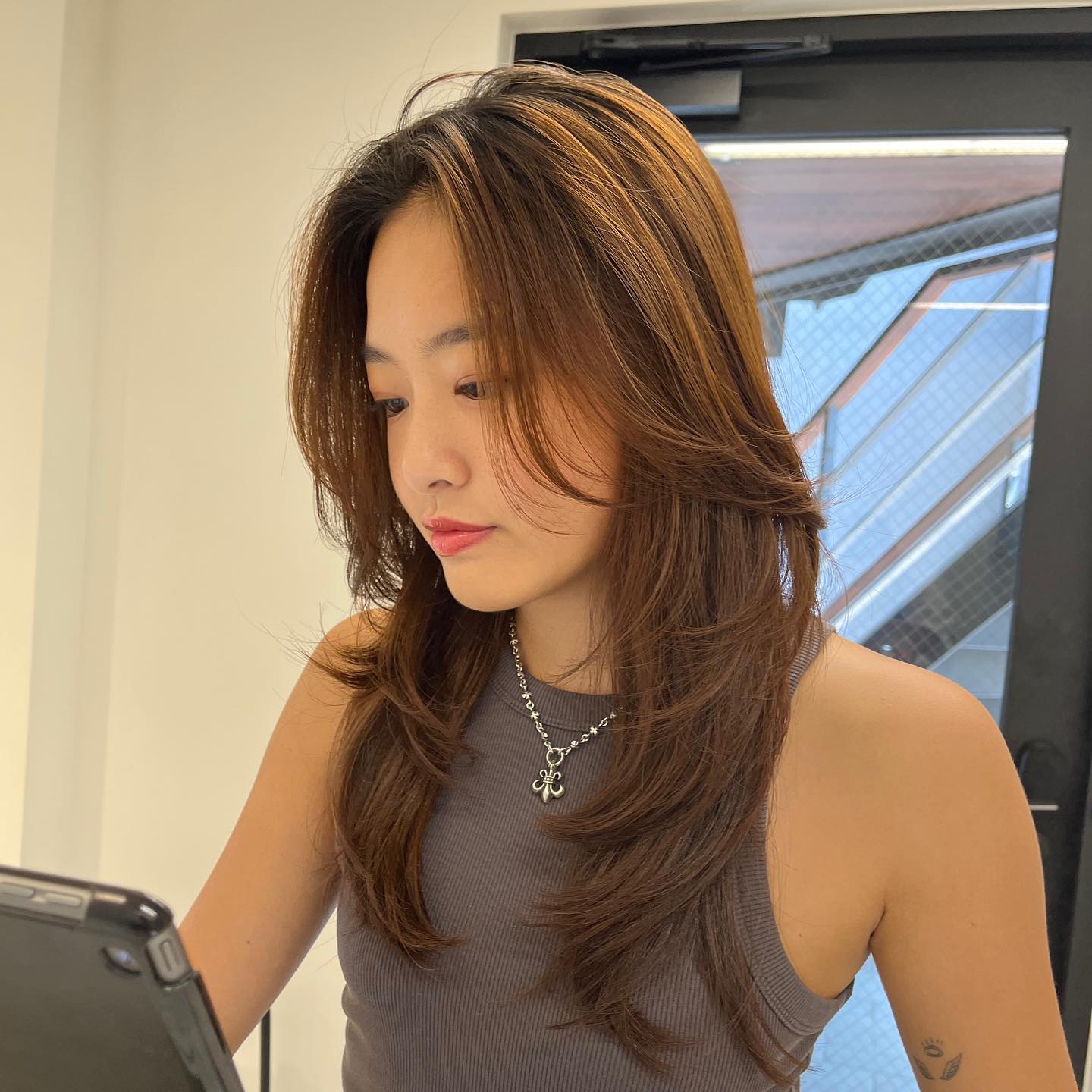 If you have straight hair, maintaining long layers can be relatively low-maintenance. Save the glamorous blowouts for special moments, and let your natural texture take the spotlight for an effortless everyday look.