A long pixie or a lixie brings the best from both worlds: you get a pixie cut and a bob cut, all in one.
That's why we rounded up the best long pixie cut ideas you simply must try in 2023!
1. Chubby Face Long Pixie Cut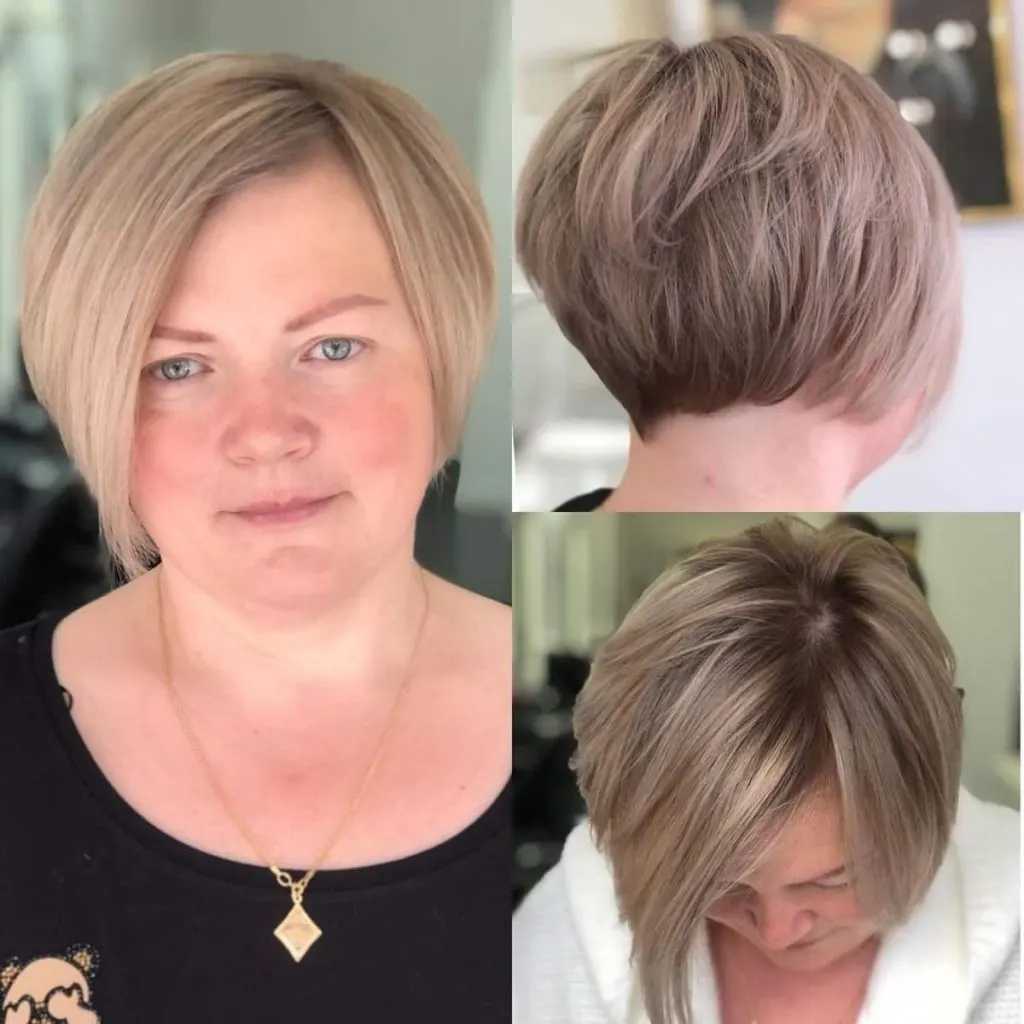 Among all the hairstyles for chubby faces, long pixie cut is probably the best one. It makes your face look longer, which is the whole point.
2. Long Pixie Cut For Thin Hair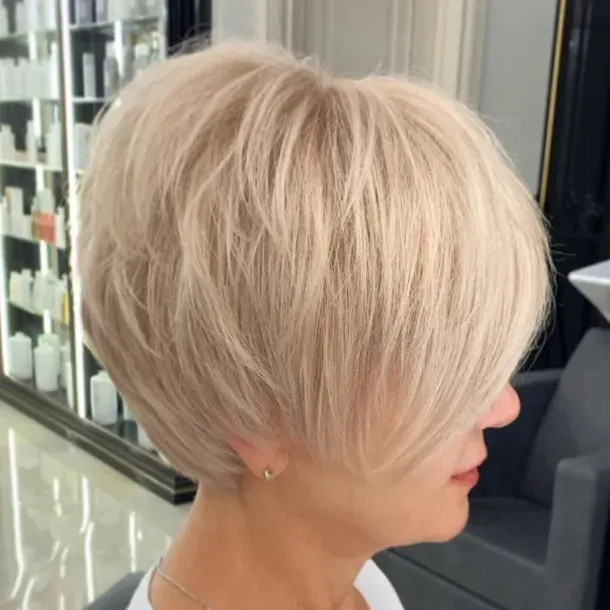 Who says that you can't wear a rocking short haircut even with thin hair? The key is to keep the edges straight- this way, your hair will look fuller and chunkier.
3. Long Pixie Cut With Bangs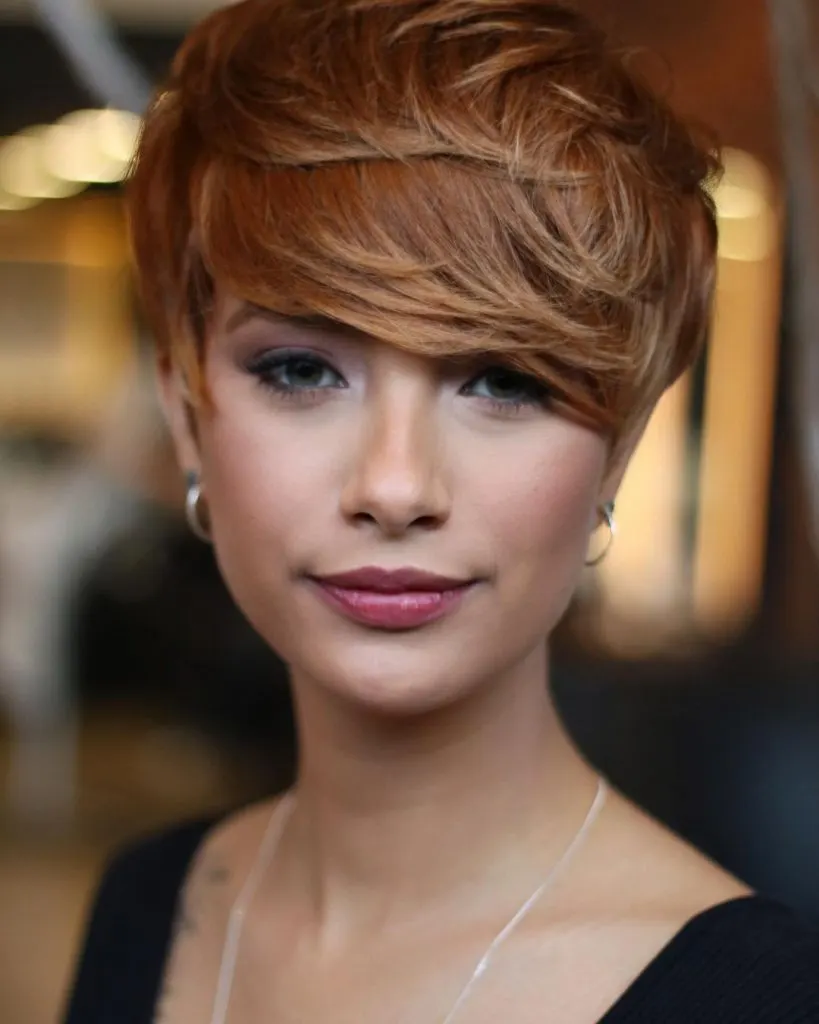 This long pixie cut with bangs will frame your face, and change its shape. The best part is that this haircut is super low-maintenance.
4. Long Pixie Cut For Thick Hair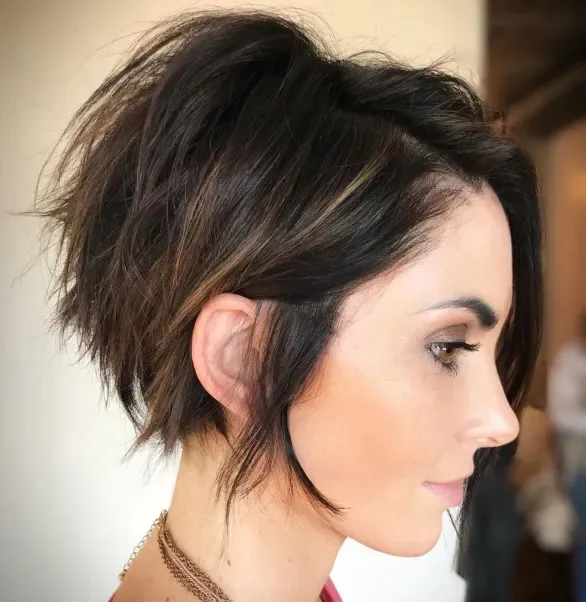 The best thing you can do for your thick hair is to cut it in layers. You already have an amazing natural volume and this long pixie cut will only accentuate it.
5. Long Pixie Cut With Curtain Bangs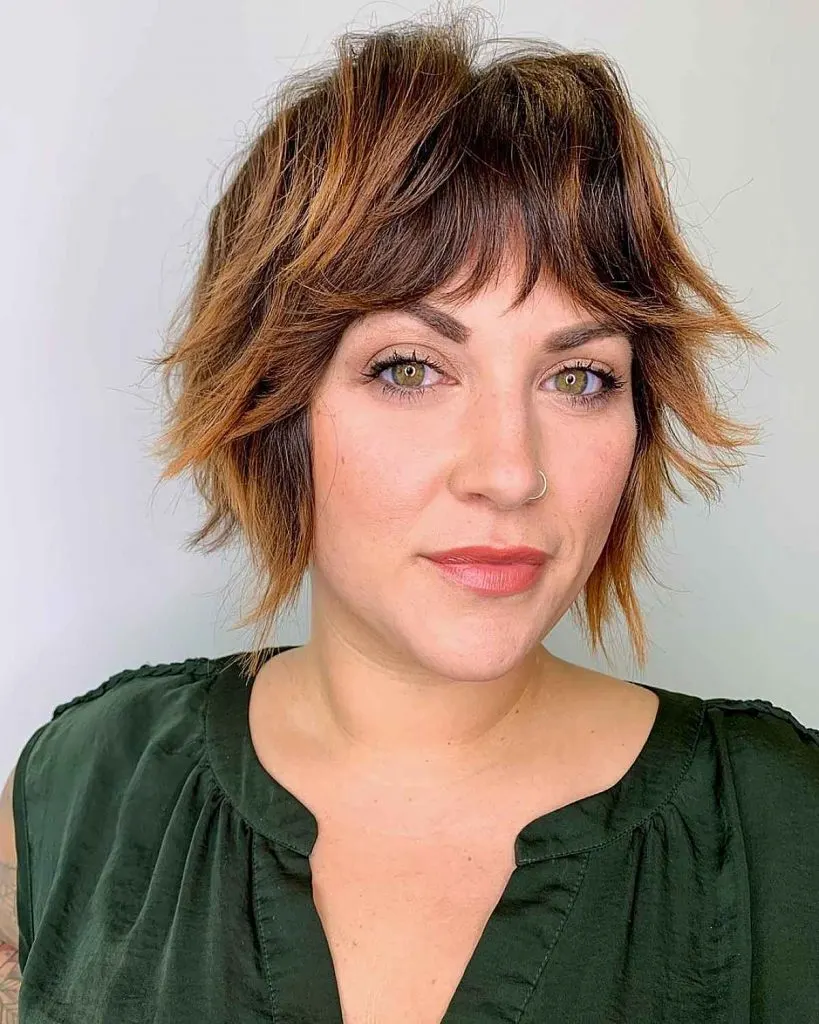 Long pixie cut with curtain bangs is definitely go-to haircut for women of all hair types. And you know what's the best part about this awesome hairstyle? The fact that your bangs will grow out easier and faster if you get tired of them.
6. Wolf Cut Pixie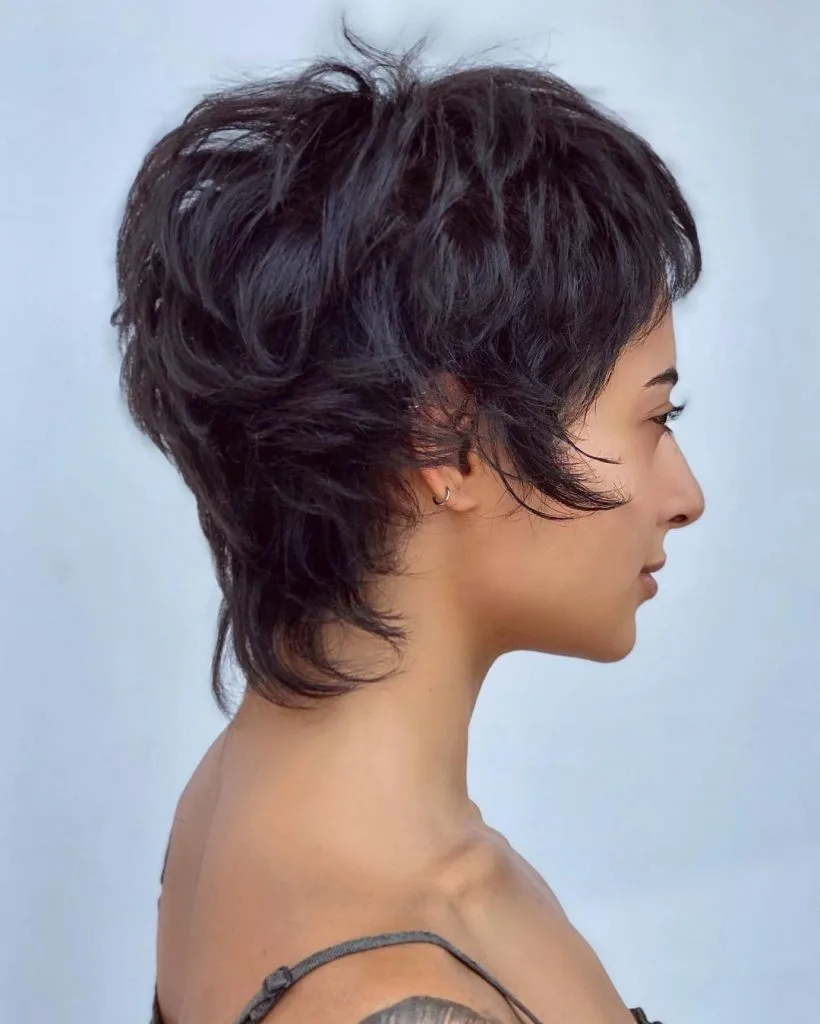 One thing is for sure: a wolf pixie is a genius cutting technique which is now back in trend. Why do they call it a wolf cut? Well, it's wild and unique.
7. Long Layered Long Pixie Cut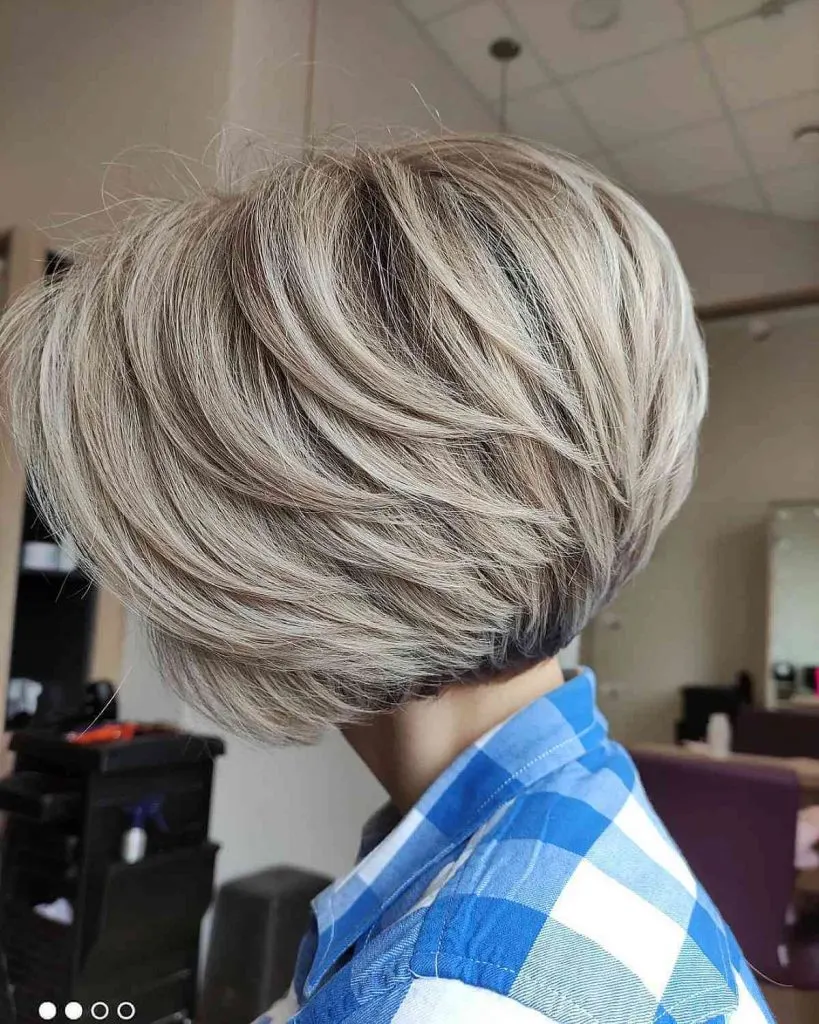 Newsflash: long-layered haircuts are not reserved for long hair only. In fact, this layered pixie cut will give your hair life and a brand new look!
8. Low Maintenance Long Pixie Haircut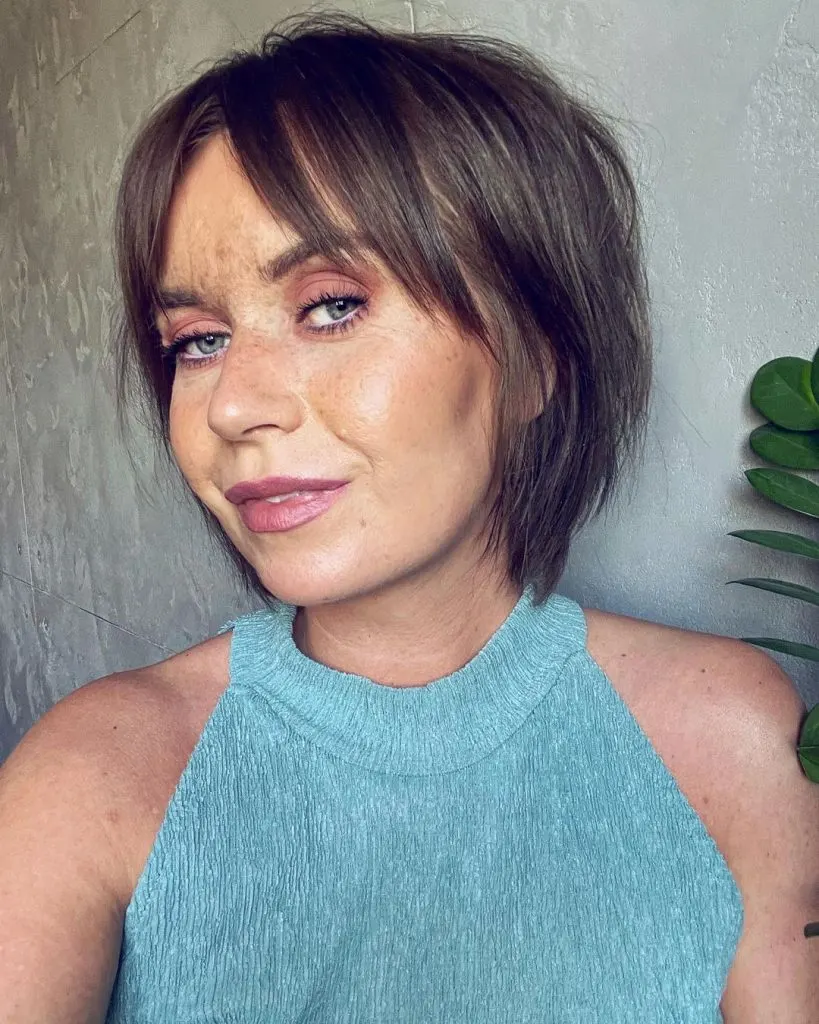 Yes, you should pay a touchup visit to your hairstylist every 4-6 weeks to keep this haircut nice and neat. But the good news is that you won't have any work around it in the meantime.
9. Undercut Long Pixie Cut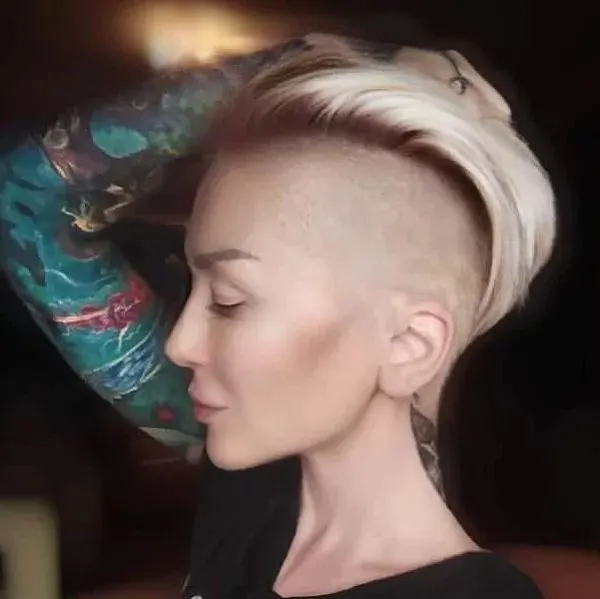 The sides of your hair are completely shaved and detached from the top which is left long. Sounds fun, I know. Well, it looks even better.
10. Undercut Pixie Cuts For Thick Hair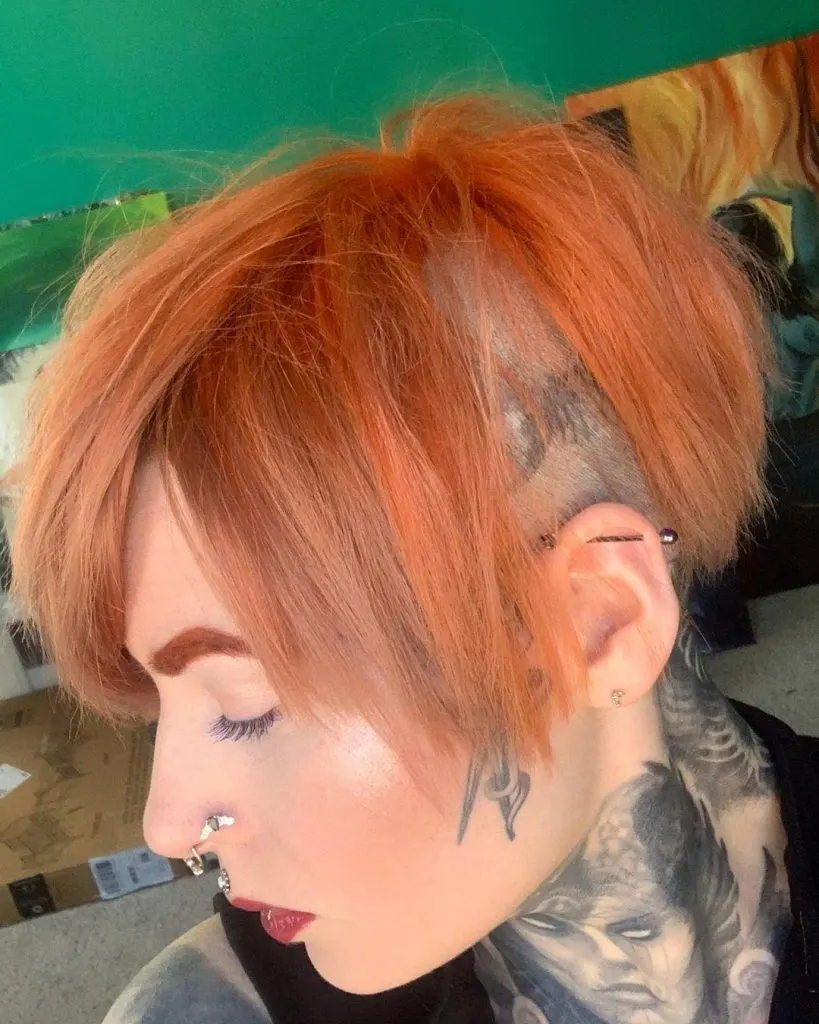 An undercut long pixie for thick hair is one of the edgiest hairstyles you'll ever try. If you add a vivid hair color to it, you'll get an untamed hairstyle everyone will want to copy.
11. Long Messy Pixie Cut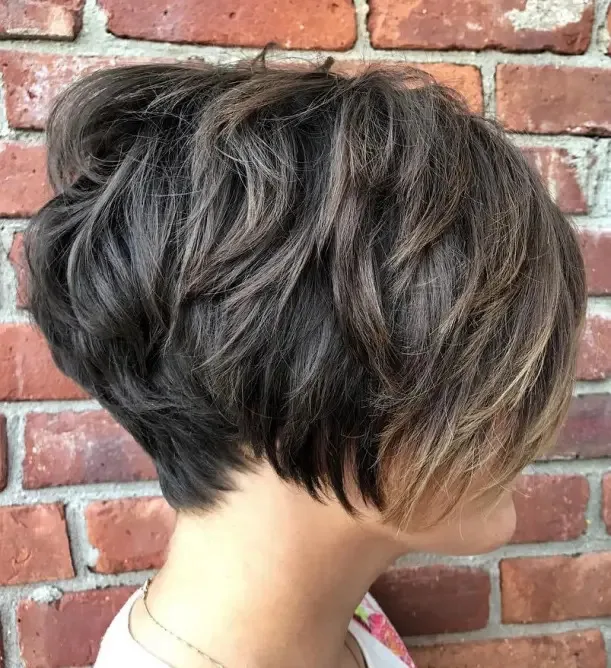 If you want a casual and cool look, a long messy pixie cut is the right choice for you! One thing is for sure: with this hairstyle, there won't be bad hair days.
12. Pixie With Nape Undercut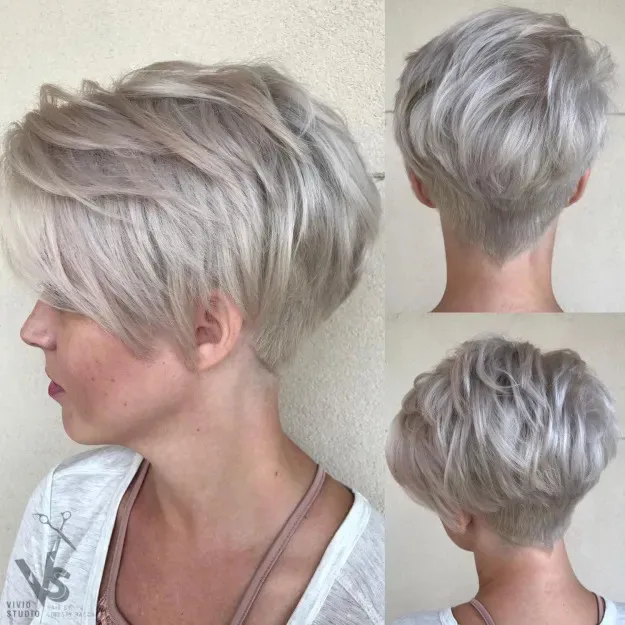 A nape undercut actually has very little to do with a traditional undercut. The best part about this hairstyle is that you get a long pixie cut with less hair. And less hair always means less maintenance.
13. Asymmetrical Long Pixie Haircut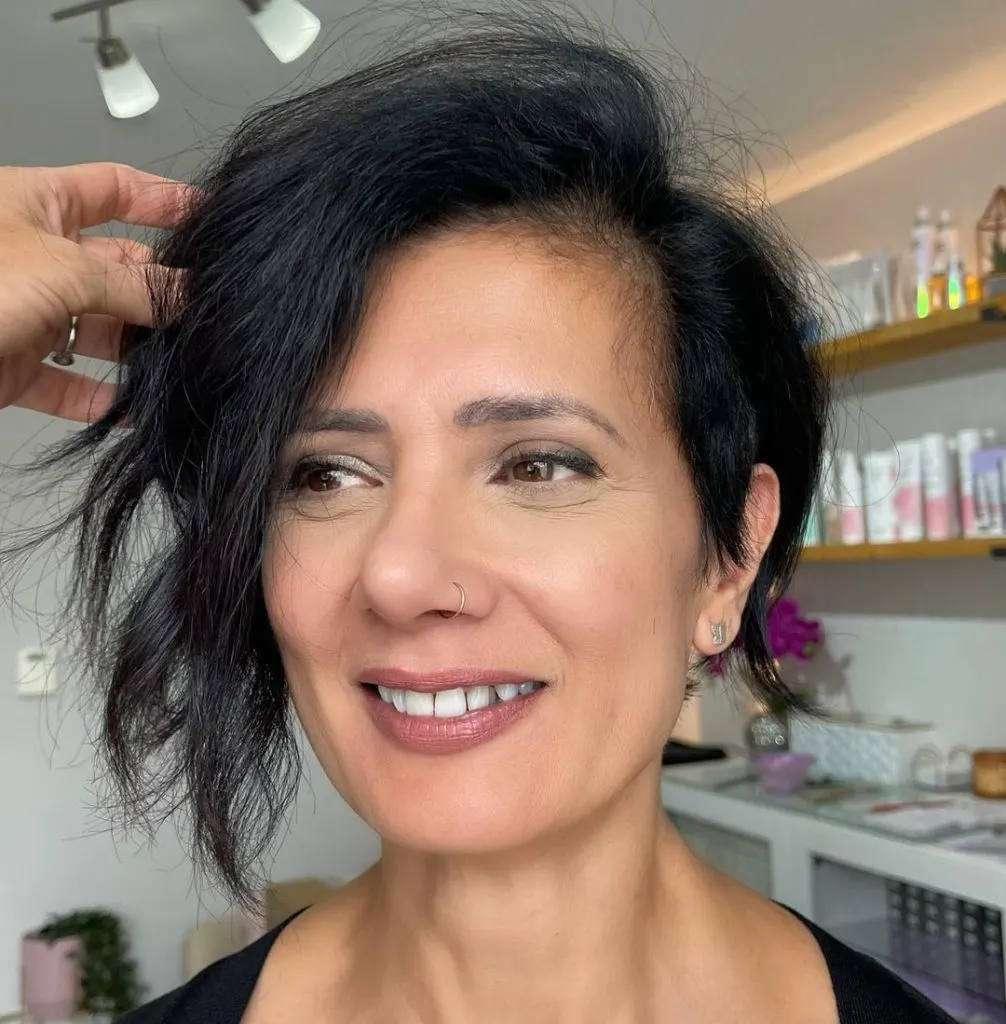 Why wouldn't you add some fun to the traditional long pixie cut? An asymmetrical haircut gives you the best of the both worlds: you get both edge and softness.
14. Pixie Cut Dark Hair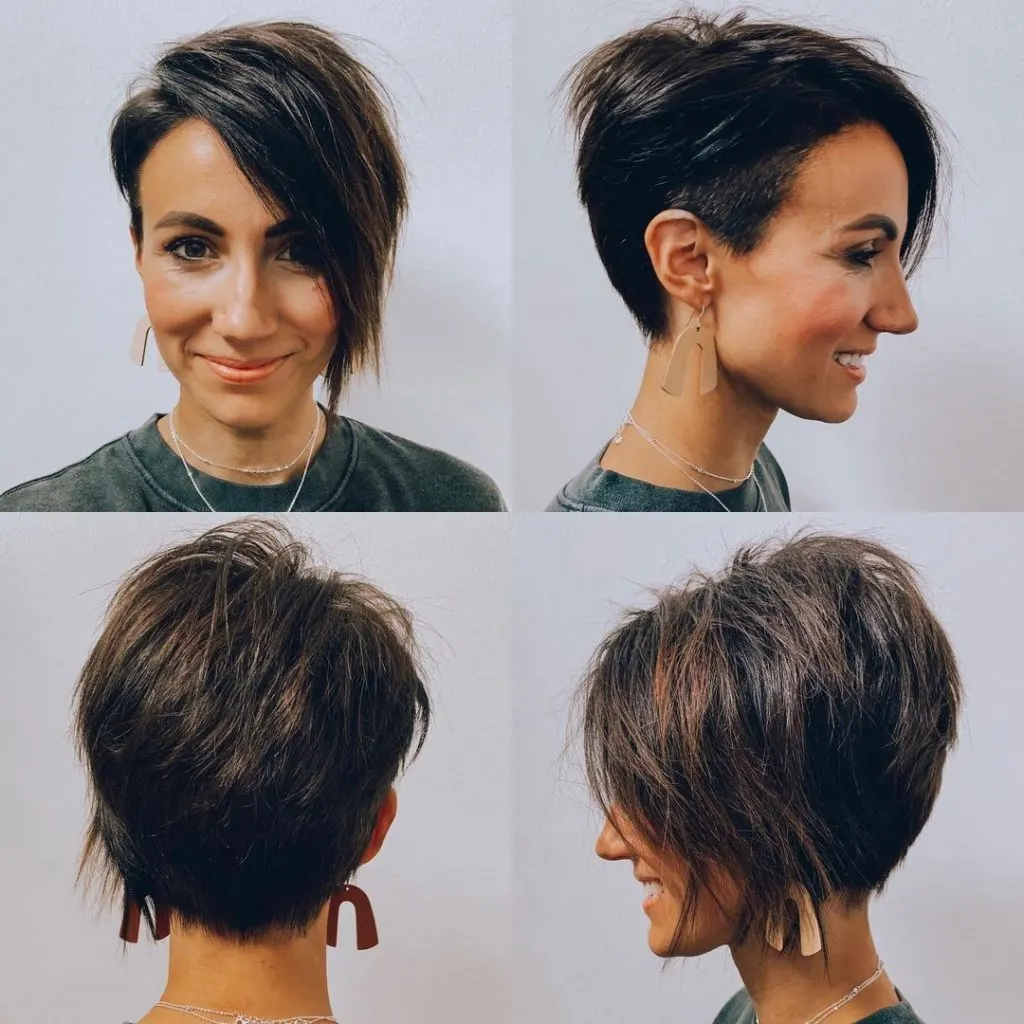 If you're looking for a sign to chop off your long, dark hair, this is it. Trust me- this flawless haircut will make you look and feel much younger!
15. Long Blonde Pixie Cut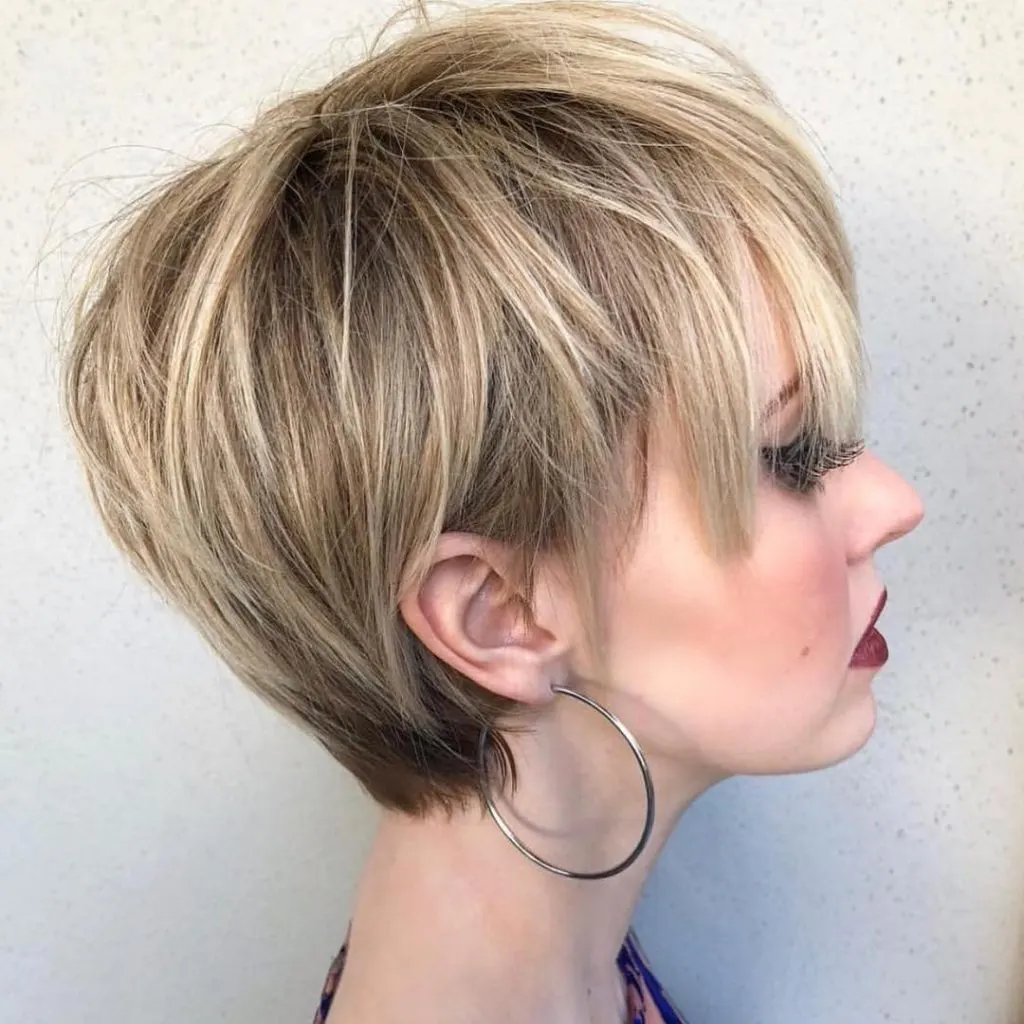 If your long, blonde hair is damaged from all the bleaching, here's the perfect solution for you! Cut it off and rock this trendy haircut without changing your hair color!
16. Red Long Pixie Cut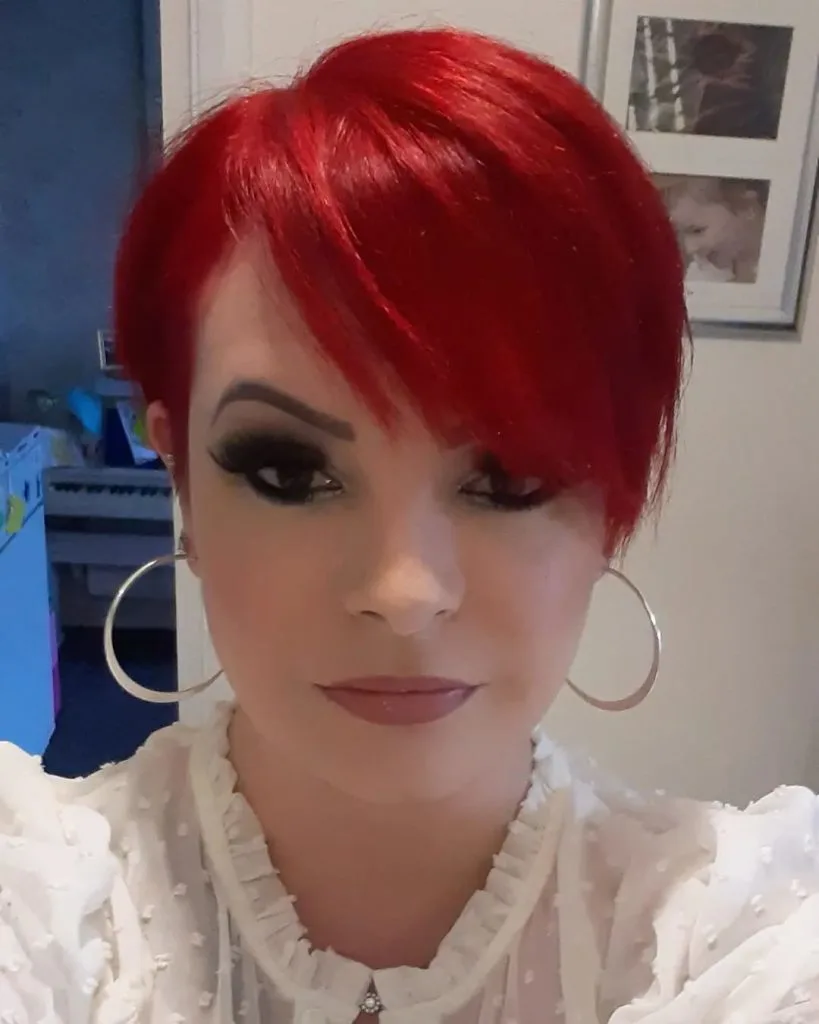 I'll be honest with you: not every woman can pull this one off. But it's a perfect mix of hair color and haircut for a fiery, bold girl like you!
17. Multicolored Long Pixie Cut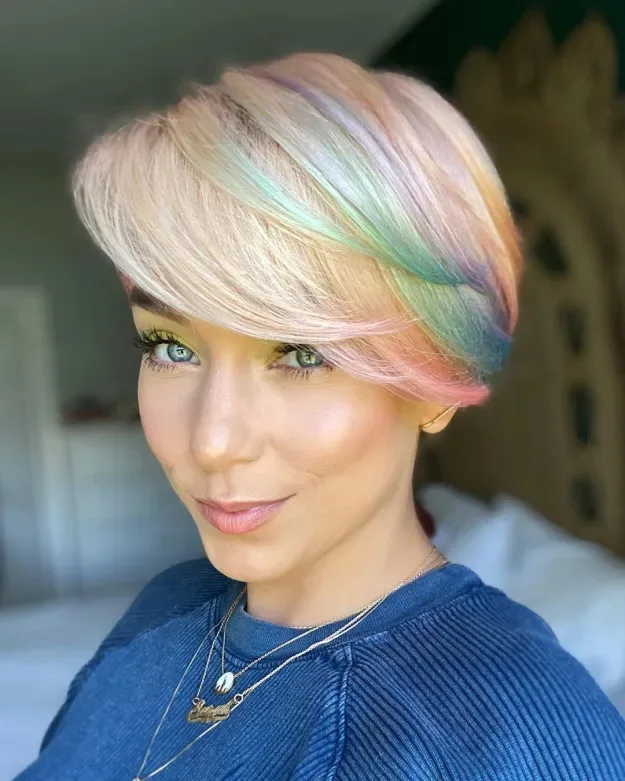 I can guarantee you one thing: a multicolored long pixie cut will capture everyone's undivided attention! The combination of these gentle, pastel colors will keep a Princess in you alive, while this amazing haircut will show that you're a warrior, as well.
18. Pixie Long On Top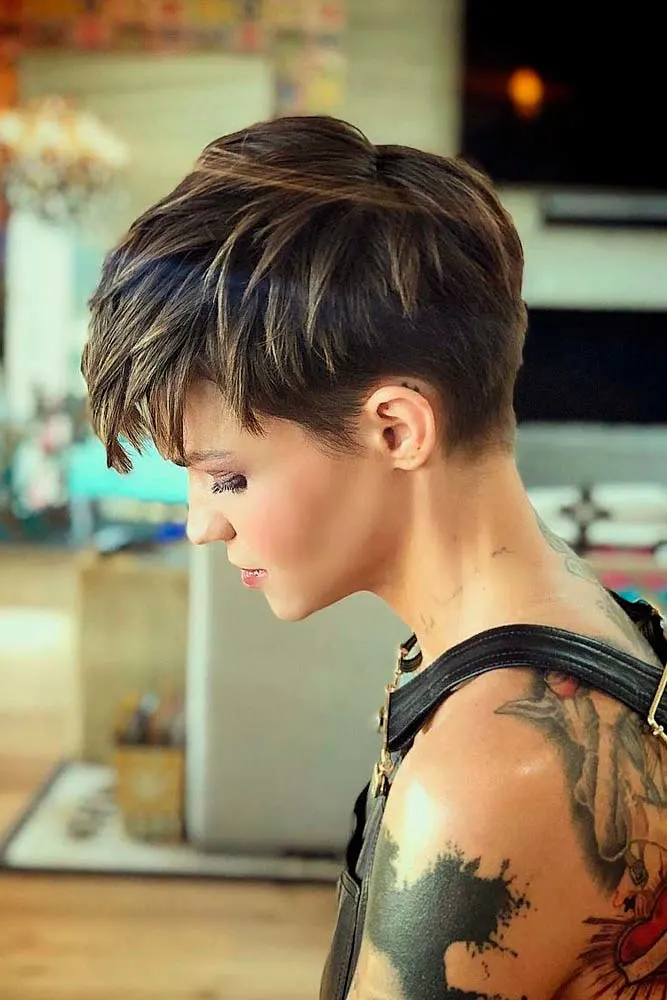 Long on top, short on sides? Sounds like a perfect lixie for me!
19. Pixie Cut Long In Front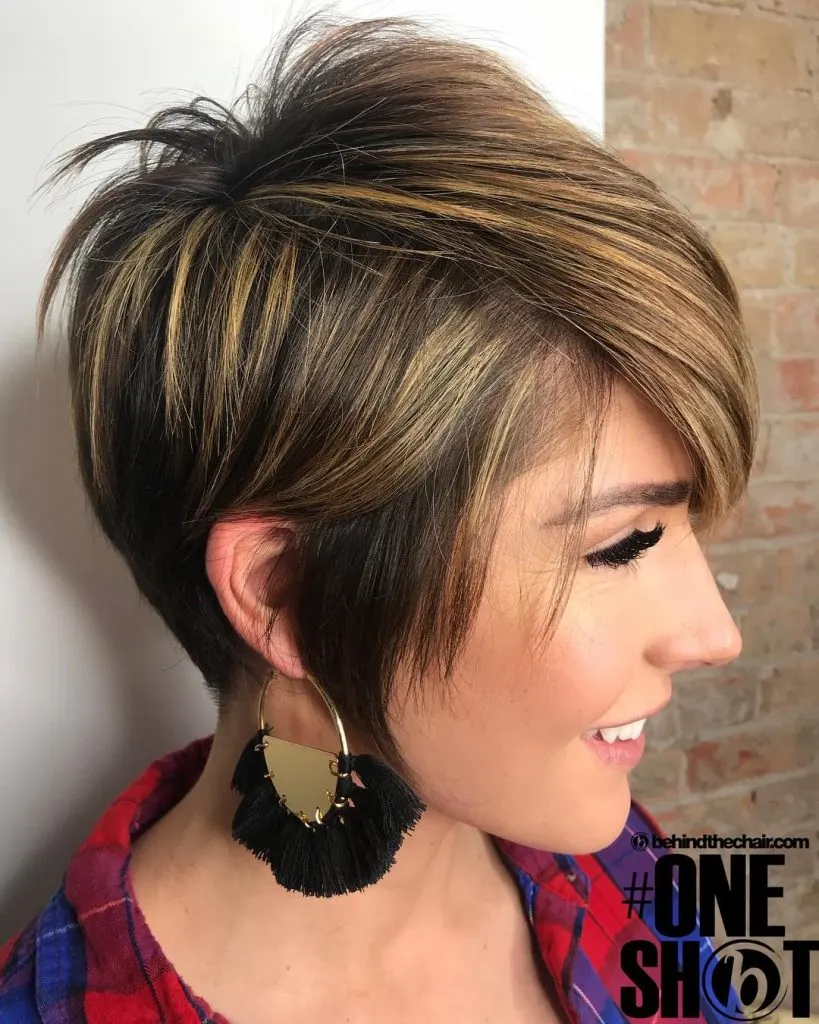 You want to keep your fringes as long as possible, but have a thing for short hair? Well, it looks like you've found yourself an ideal haircut.
20. Asymmetrical Messy Long Pixie Cut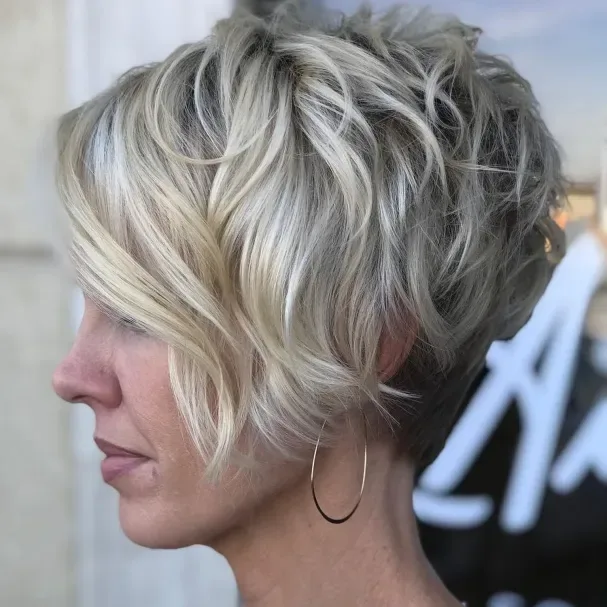 With this posh haircut, you can have beachy waves al year long. The only thing you should be careful about is not to use too many hair products, since they could weigh your hair down.
21. Long Choppy Pixie Cut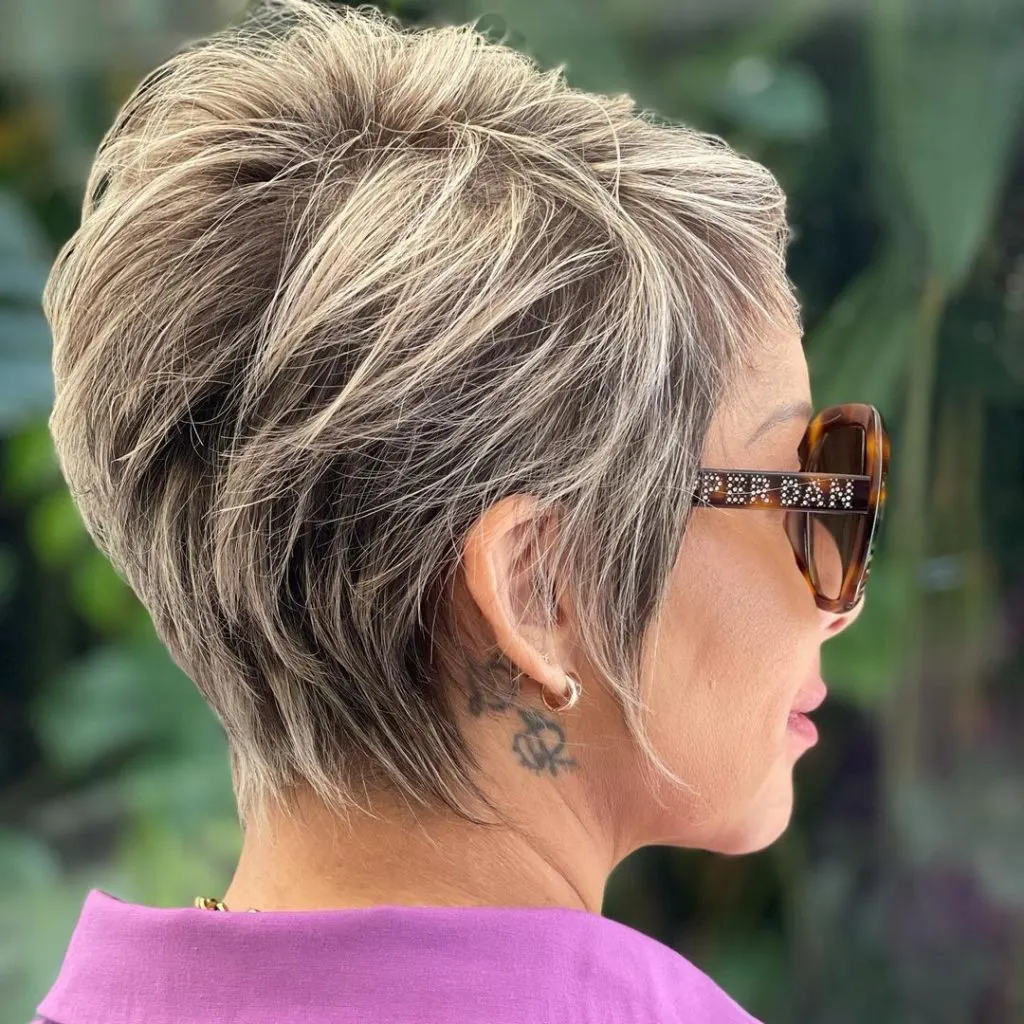 A blunt, edgy texture combined with layered, asymmetrical portions? That's right, I'm talking about a long, choppy pixie cut.
22. Gray Long Pixie Cut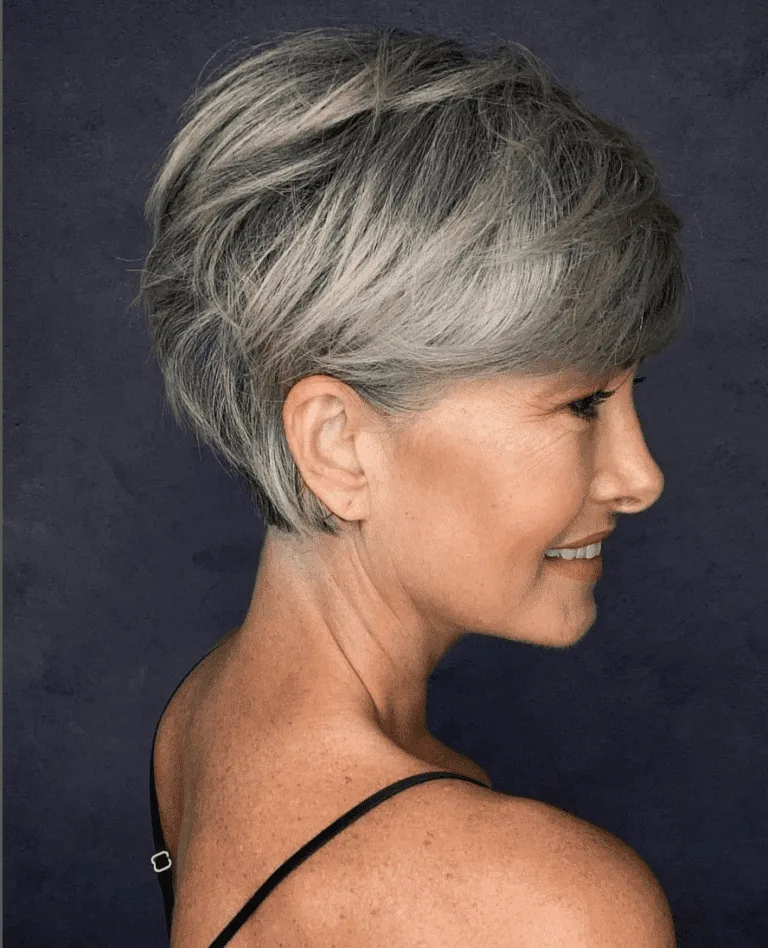 Women of all ages can look great with this amazing long pixie cut. So, don't worry, it definitely won't make you look older!
23. Long Pixie Cut For Kids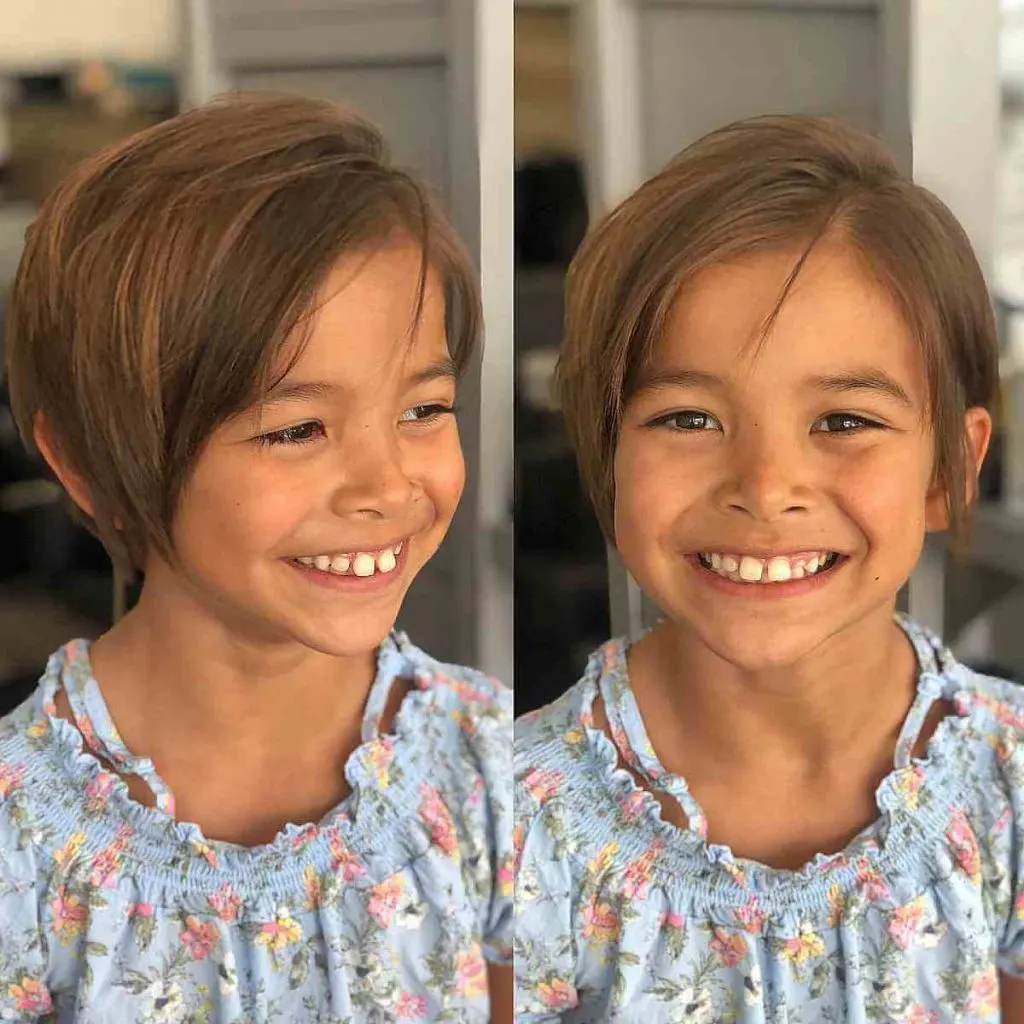 All moms know what I'm talking about: detangling and washing your kid's long hair can easily turn into a nightmare. Luckily, long pixie cut for kids is here for your rescue!
24. Long Pixie Cut With Curly Bangs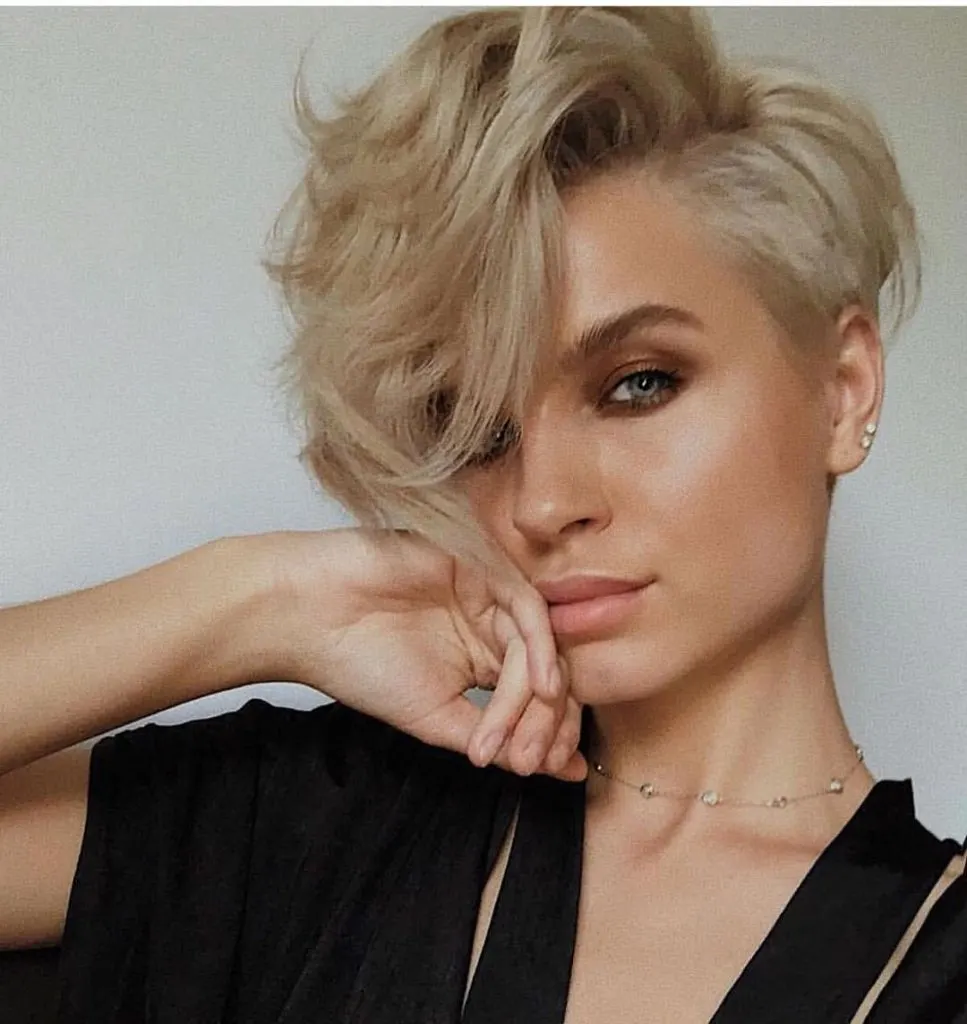 Can't decide whether you prefer your hair straight or curly? Why not have both?
25. Edgy Long Pixie Cut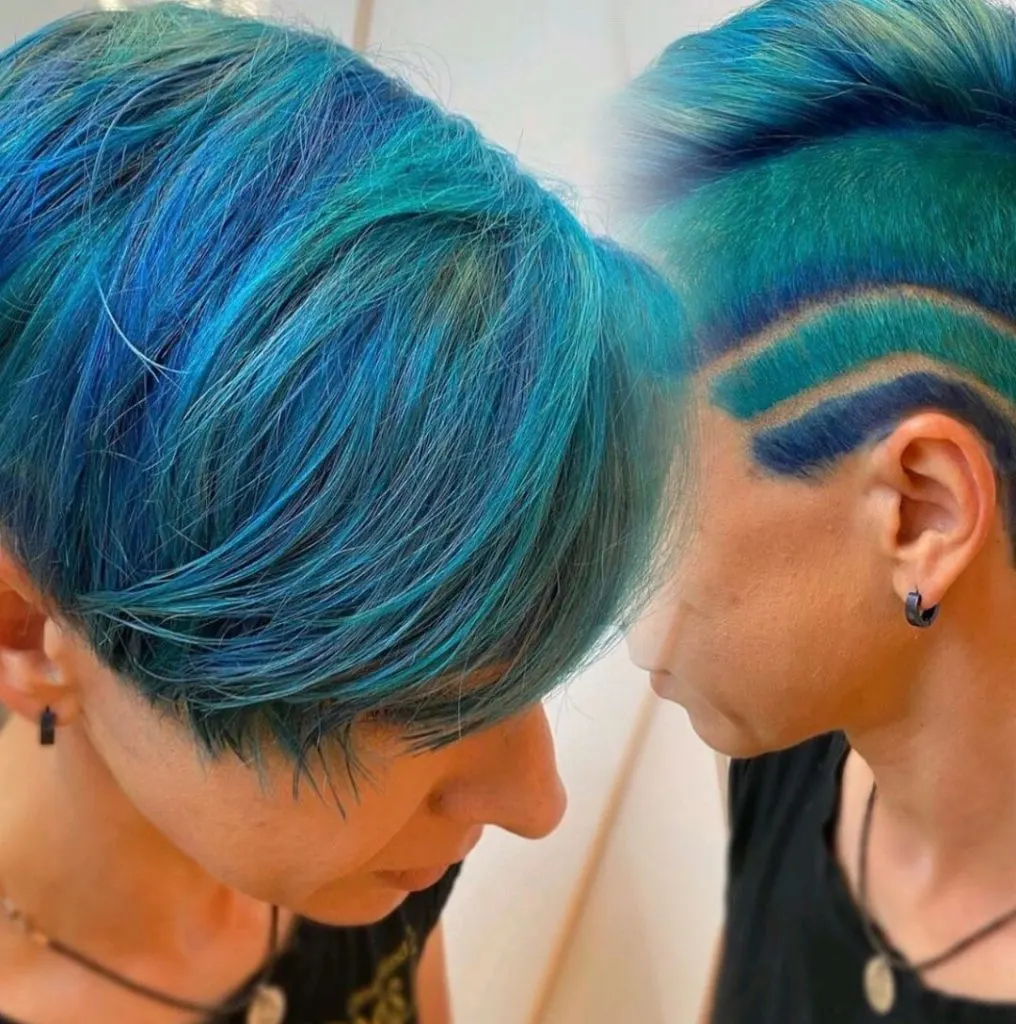 Sharp lines, bold colors, undercuts- all combined? There is no doubt about one thing: this hairstyle will bring out your edgy side!
26. Razored Long Pixie Cut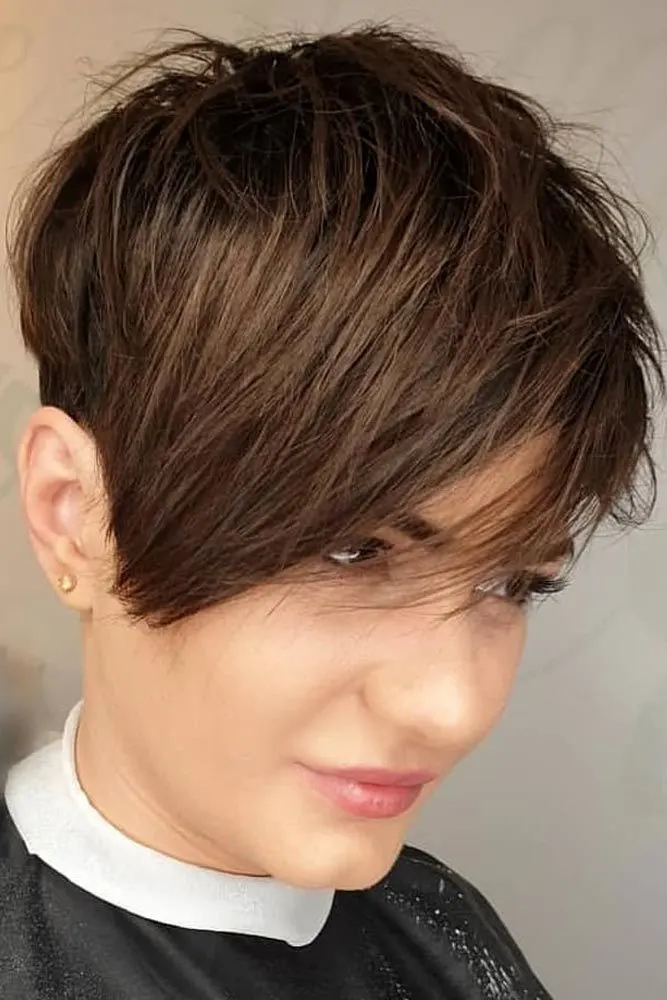 Don't worry: razors can't damage your hair. The right hairdresser knows how to use this tool correctly and give you an almost feathered look.
27. Copper Long Pixie Cut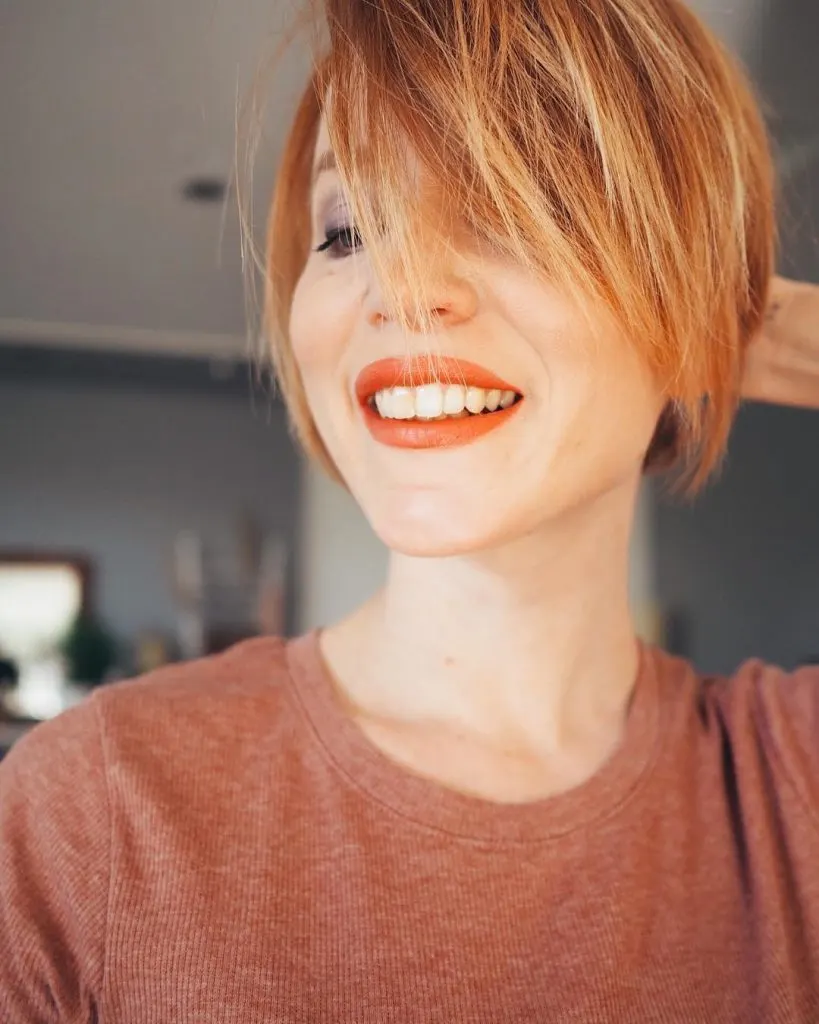 For all of you out there who think that blonde hair is high-maintenance, but aren't brave enough to go for red hair, the best choice is copper! It goes amazingly well with a long pixie cut!
28. Two-Tone Long Pixie Cut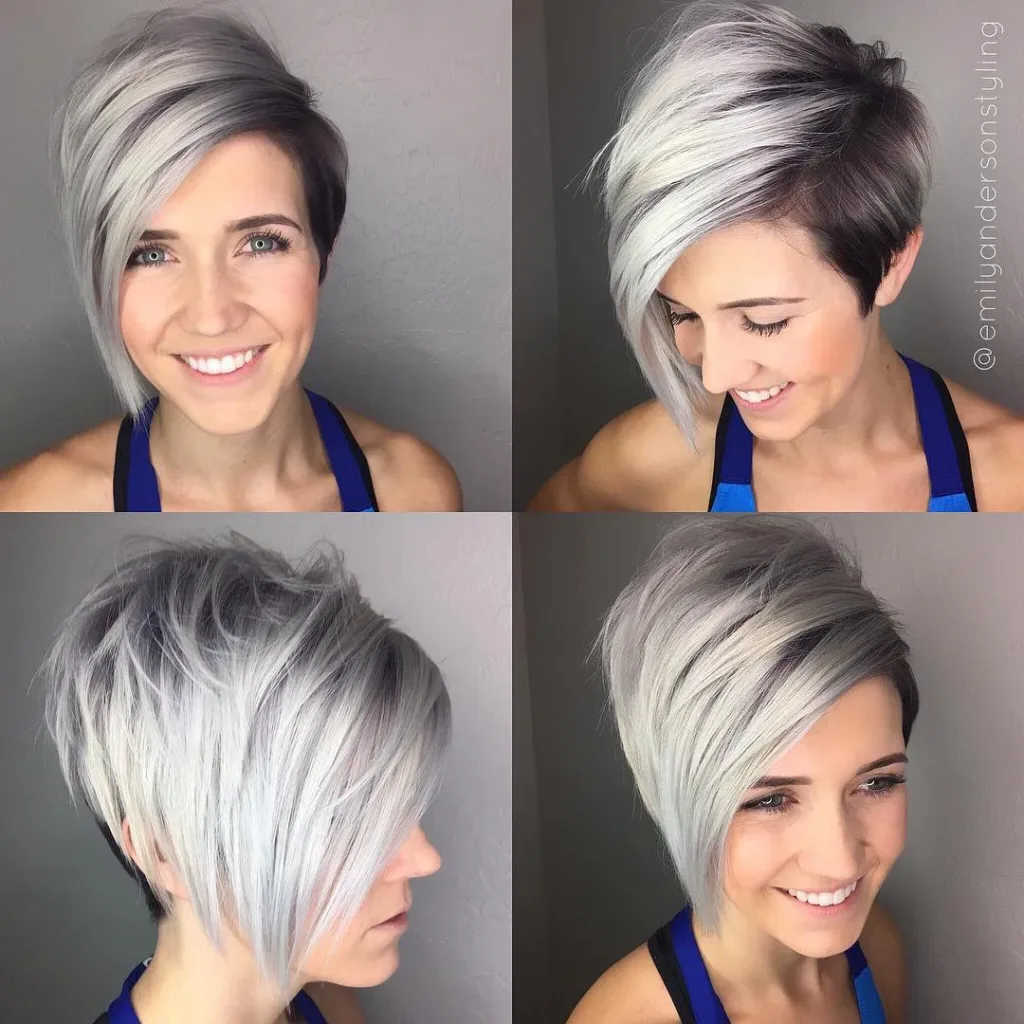 No need to do anything else besides wearing this edgy hairstyle to get everyone's attention. Contrasting hues combined with a trendy long pixie cut will do the job!
29. Platinum Blonde Long Pixie Cut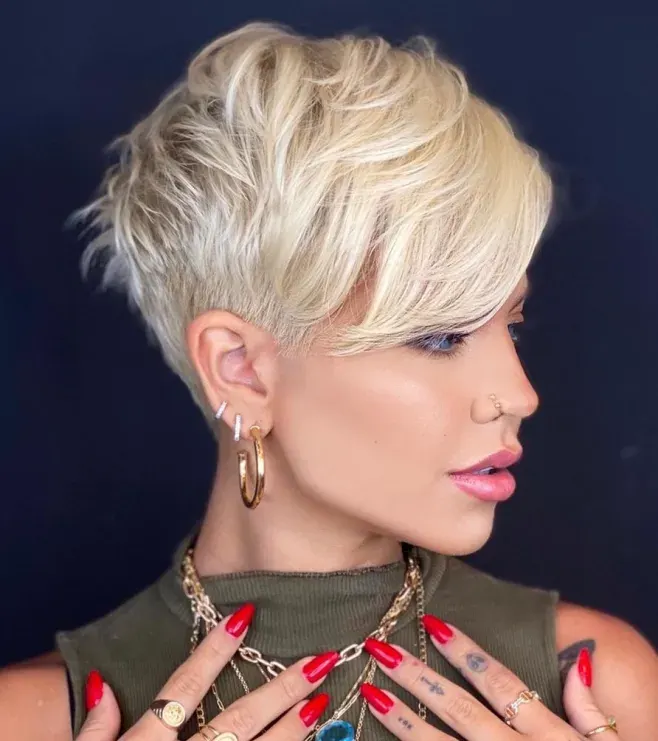 Can platinum blonde ever go out of style? I don't think so! And if you add a lixie to the equation, you've got yourself the trendiest look of the year!
30. Shorter Stacked Bob Haircut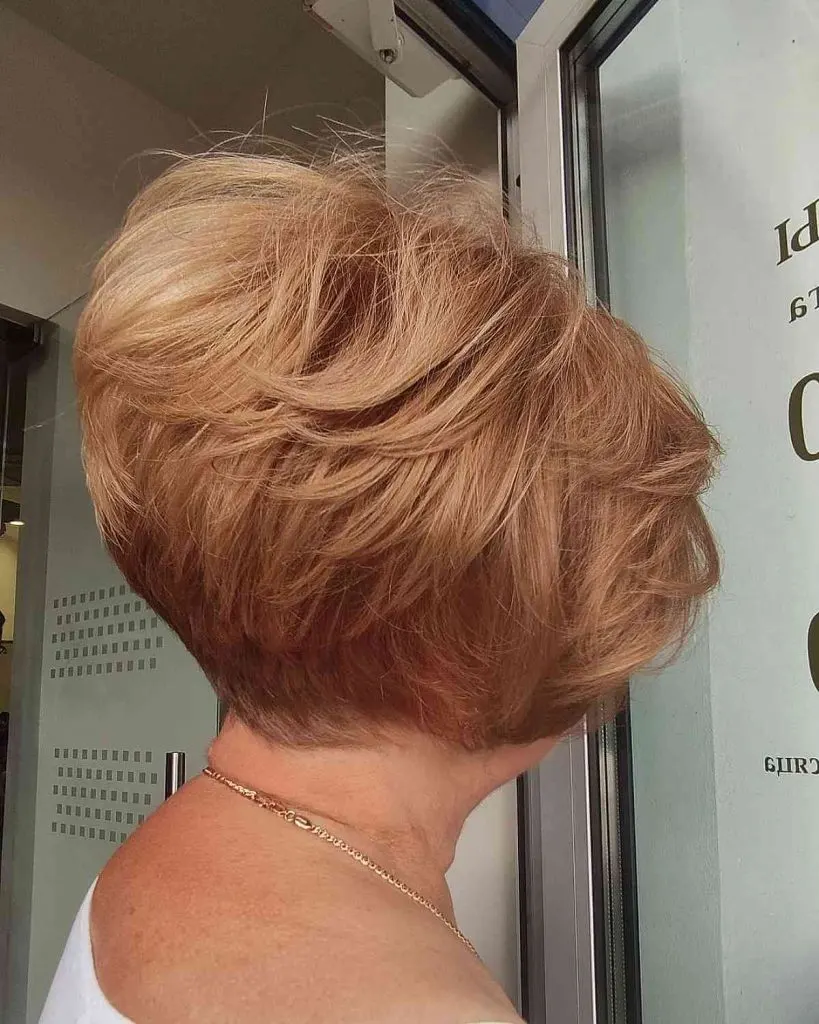 This type of haircut adds density and volume to your hair. The best part is that it works brilliantly for all hair types and face shapes.
31. Ice White Lixie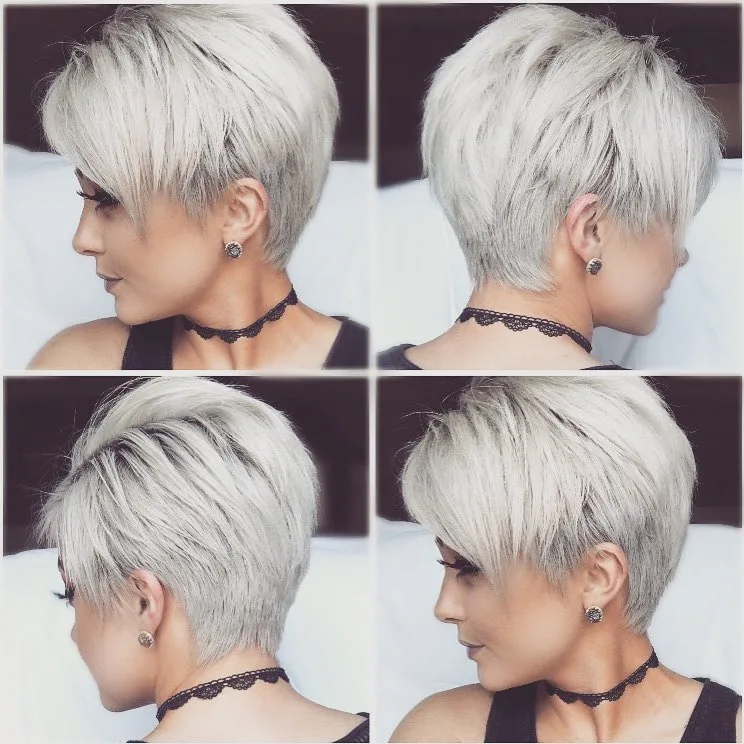 Ice white lixie screams fun and glam. Not only that: this hair color also gives your long pixie cut that fancy glow you've been looking for.
32. Shaggy Bixie Cut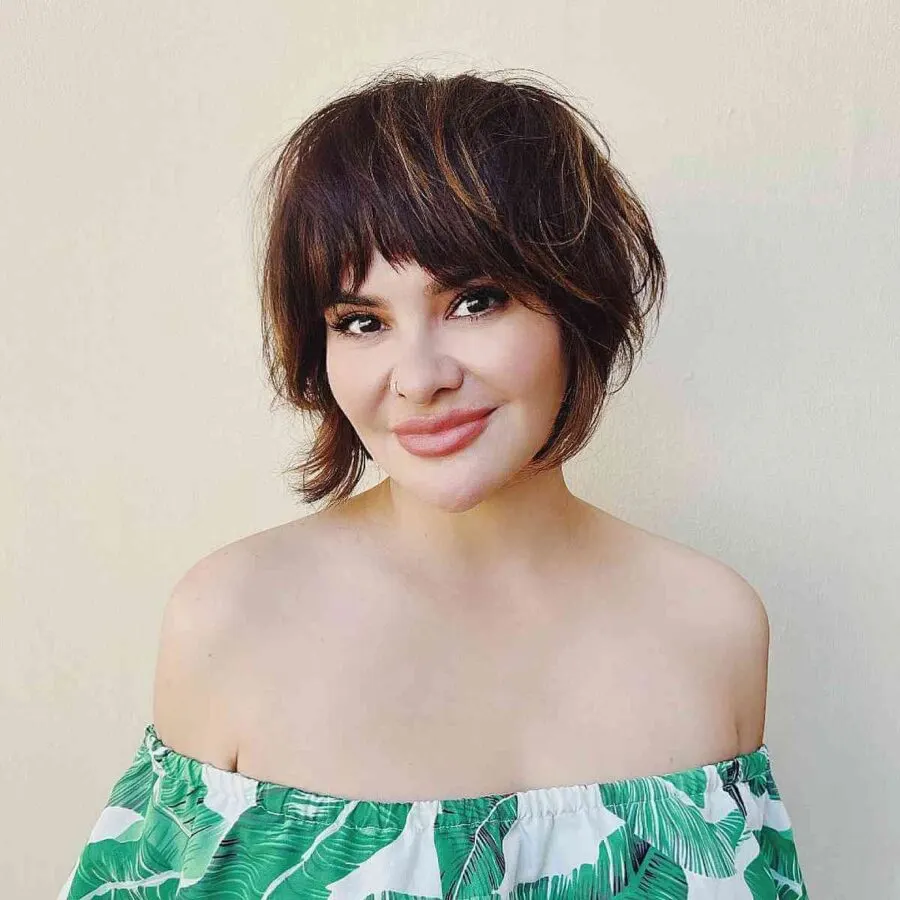 It's not a typical pixie cut, that's for sure. But on the other hand, it's not a bob haircut either. Well, it's better than both: it's a low-maintenance bixie haircut!
33. Bowl Long Pixie Haircut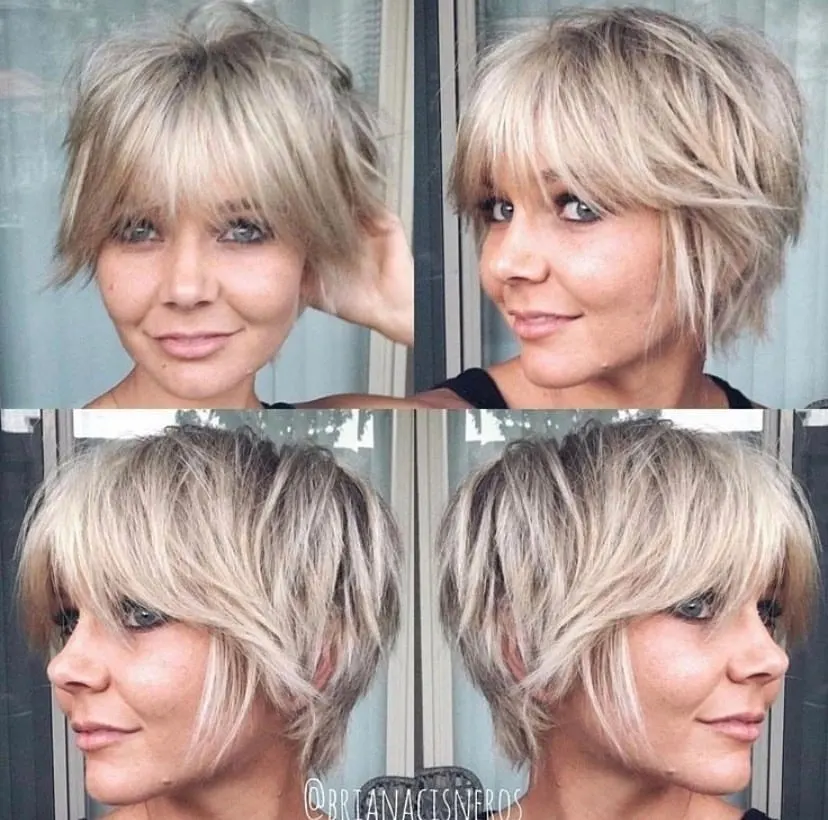 That's right, this old-school haircut is making it's big comeback. A bowl long pixie screams retro with a dash of modern. Sounds like an ideal blend for me!
34. Long Pixie Cut For Straight Hair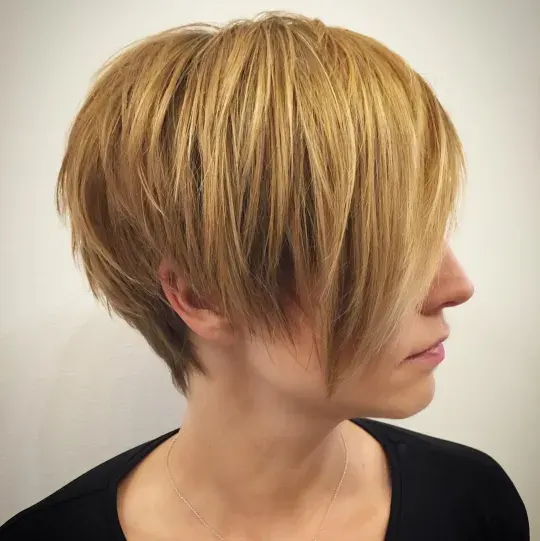 Everyone with straight hair wants extra volume. Well, this long pixie cut will bring you exactly that!
35. Highlighted Long Pixie Cut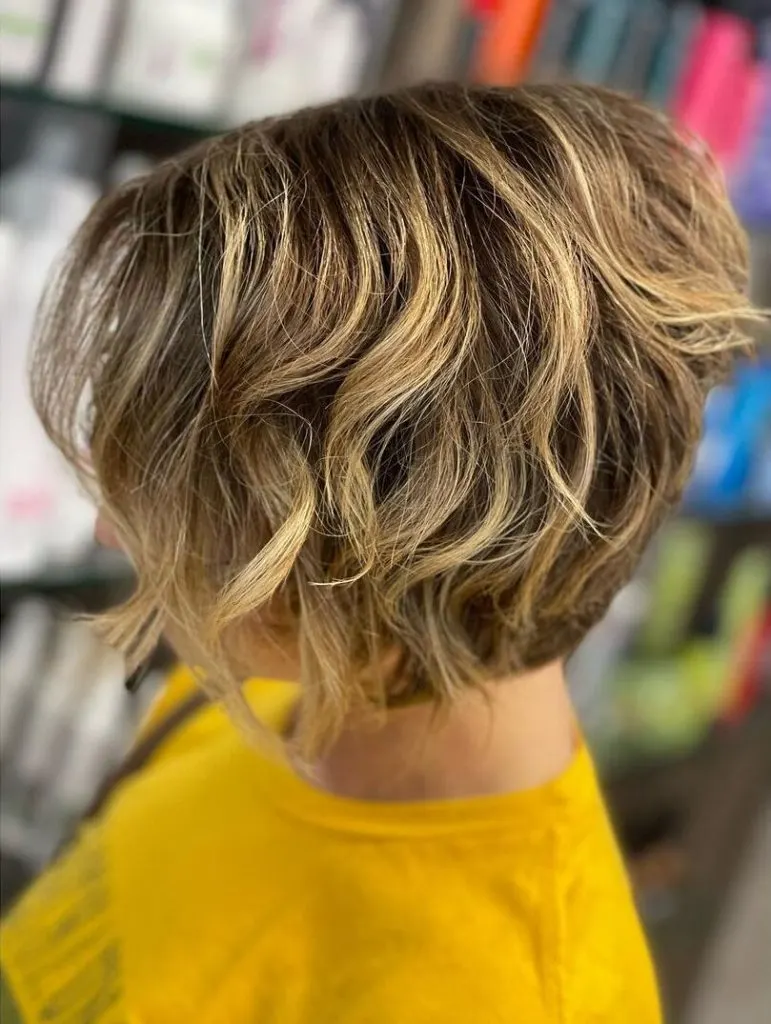 If you want your highlighted long pixie cut to look as natural as possible, choose two shades lighter highlights than your base color. This will bring coherence across your hair.
36. Long Pixie Cut With Volume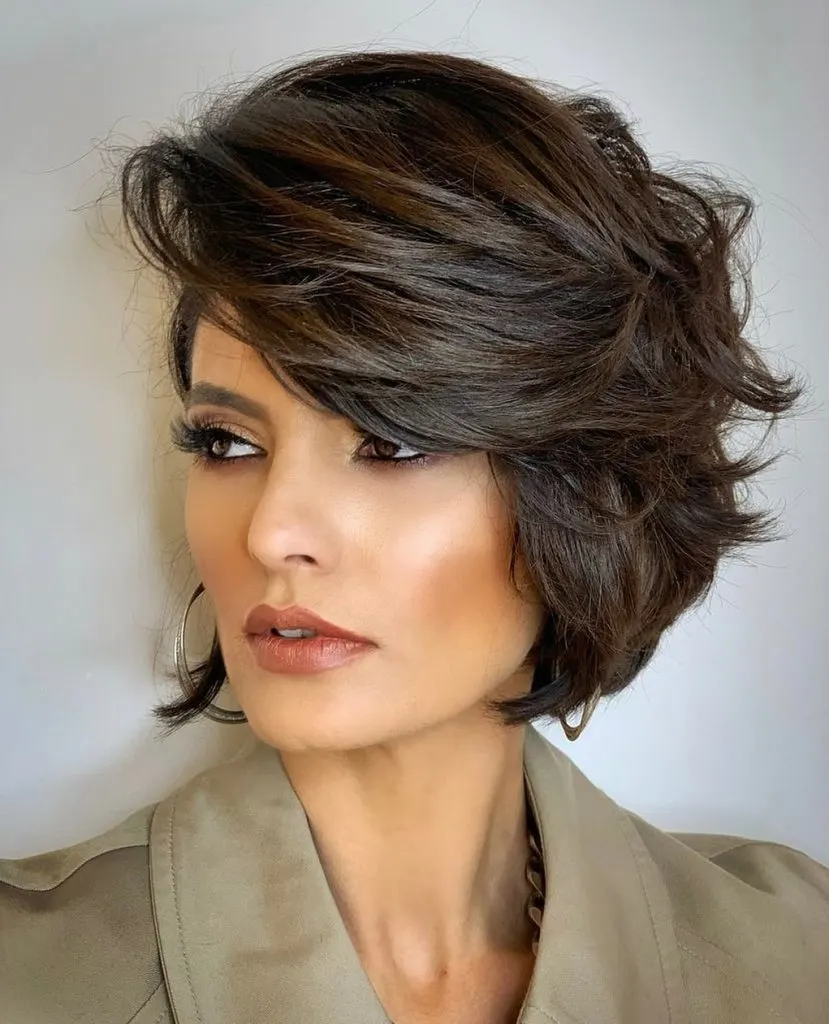 This volume-boosting haircut is a must-try this year! This long pixie cut creates the illusion of fulness, movement and texture.
37. Lixie Cut With Shaved Sides
The combination of two extremes in one hairdo? Only the braves women can pull this edgy hairstyle off!
38. Silver Long Pixie Cut For Women Over 50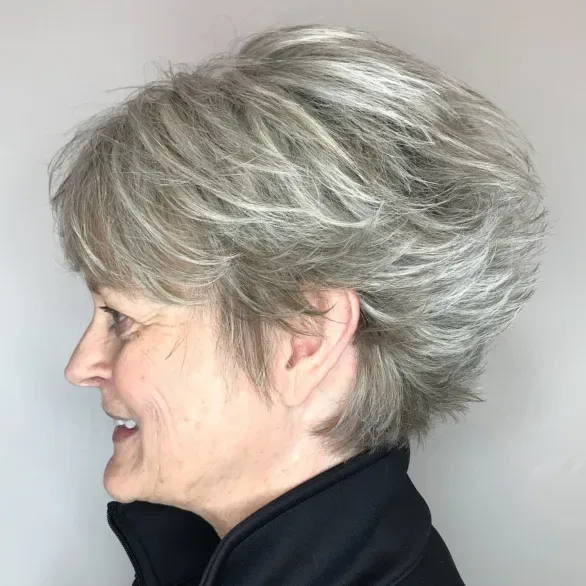 It's time to stop coloring your hair and show your beautiful silver locks to the world! Trust me: this is the perfect haircut for women over 50!
39. Almost-Bob Long Pixie Cut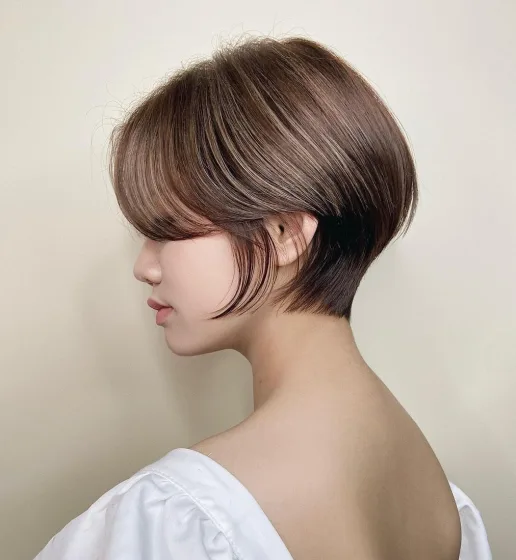 What makes this haircut better than a typical bob is that it looks your jawline look sharper. Besides, it's way more fun this way!
40. Long Pixie Cut For Heart Shaped Face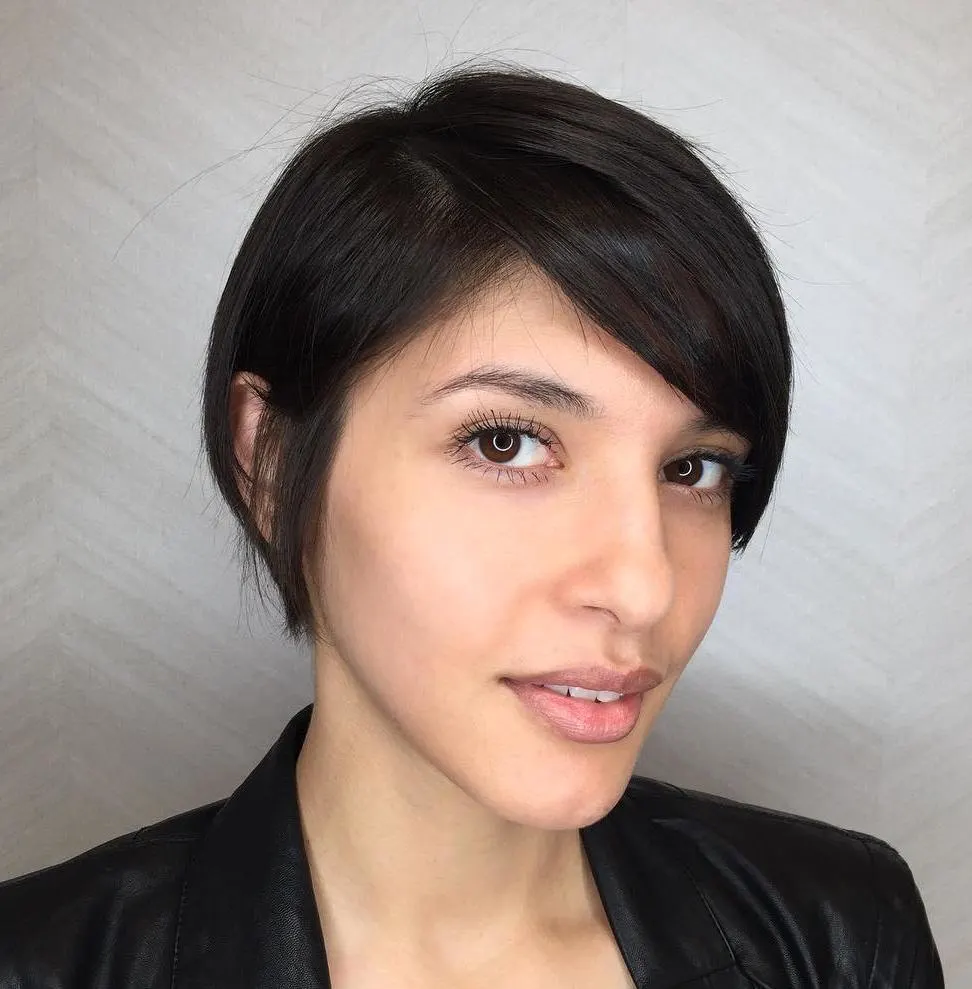 Fringes are a must-go for heart-shaped faces, since they cover your forehead. So, it's no wonder that a long pixie cut with bangs is the right solution for you!
41. Long Pixie Cut For Long Faces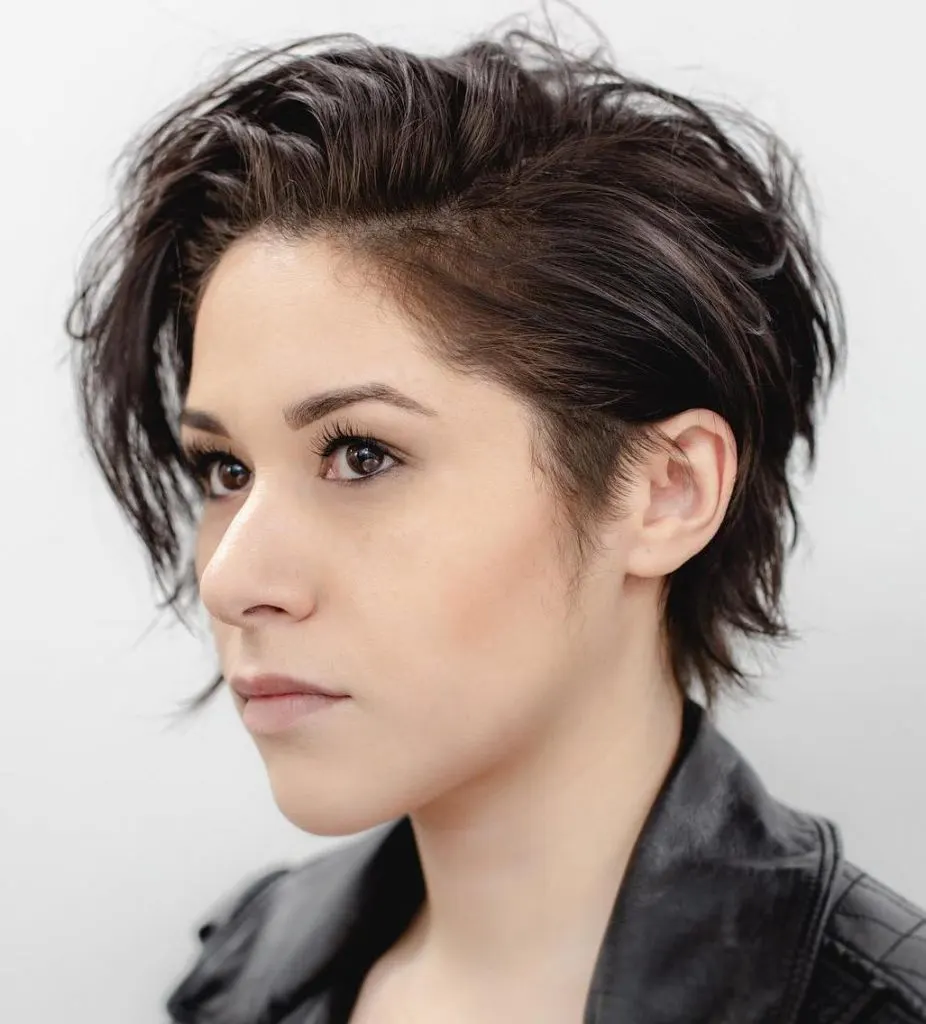 Long pixie cuts top the list of recommended hairstyles for a long face shape. Adding some rounded layers to this haircut is the way to go!
42. Long Pixie Cut With Eye-Covering Bangs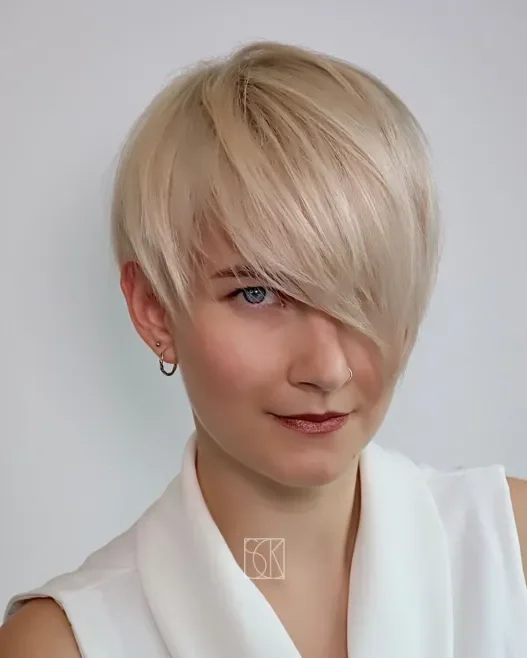 This type of a long pixie cut screams mystery and riddle. Make everyone wonder what's hidden behind these amazing-looking bangs.
43. Wavy Long Pixie Cut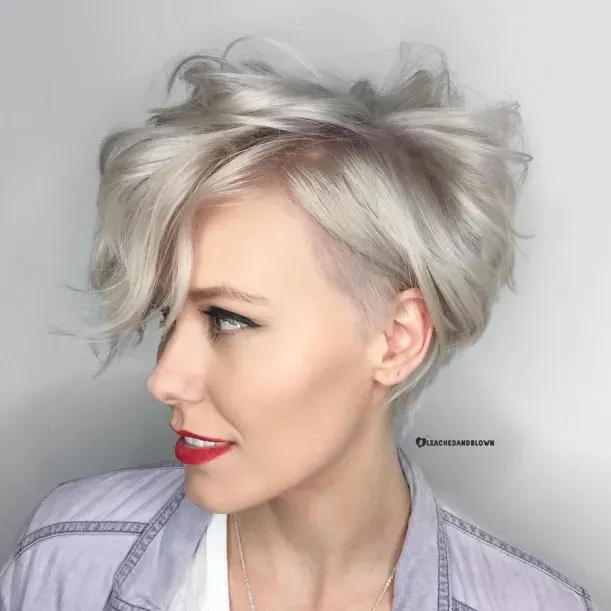 Wavy pixie cut brings a lot of movement, and adds width to your face. Besides, it's so low-maintenance that you'll stick to it forever.
44. Long Pixie Cut For Smooth Hair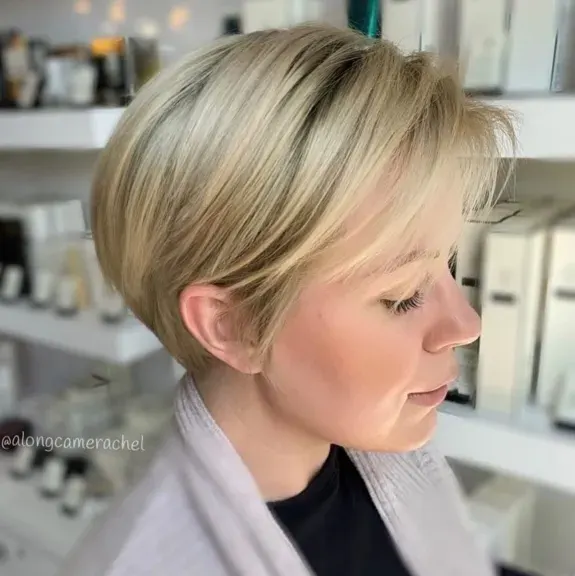 The experts have no doubt about one thing: a long pixie cut is an ideal option for smooth hair.
45. Swoopy Layers Lixie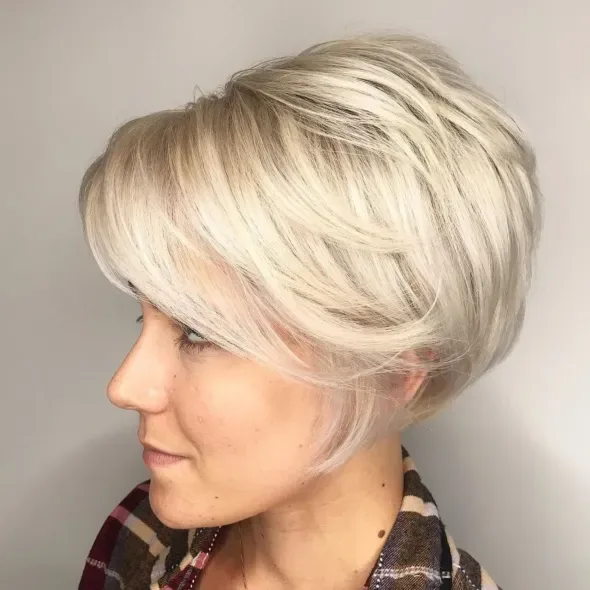 This dimensional but smooth long pixie cut adds movement and definition to your hair, while keeping it sleek.
46. Pixie Cut With Extra Long Bangs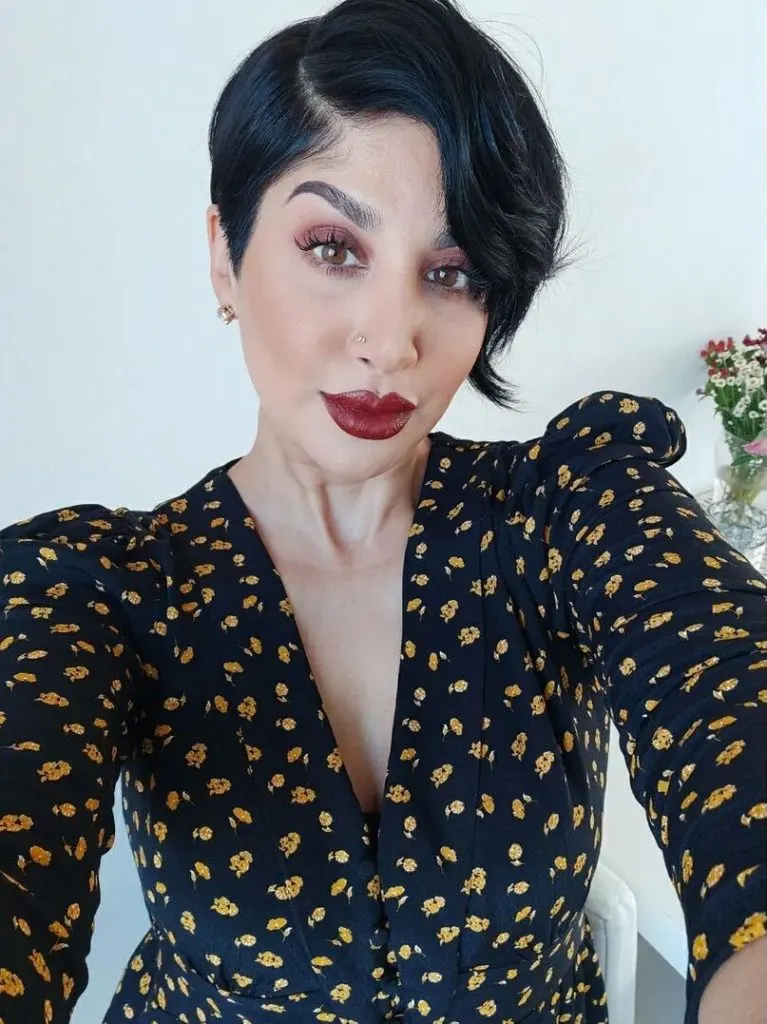 If you're a girl who loves her hair long, but knows it's time for a change, this dynamic haircut is made for you. The best part is that it goes great with every face shape.
47. Long Pixie Cut With Accessorize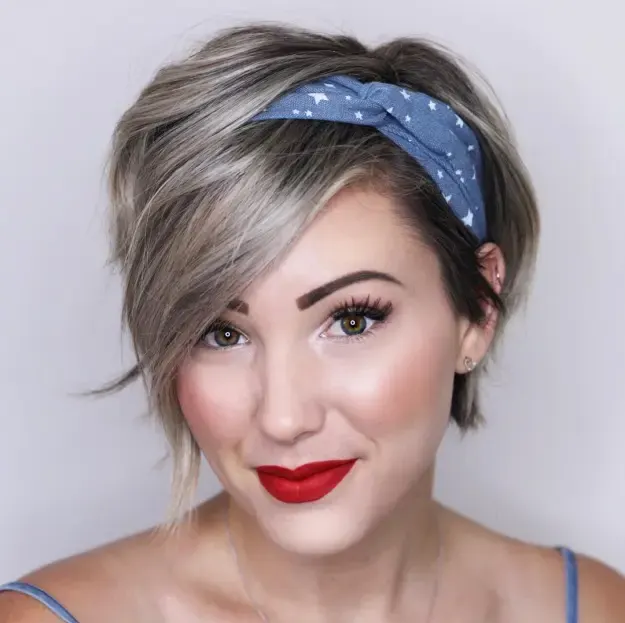 Why not add some fun to your typical long pixie cut? Statement pints, headbands, ribbon headwraps… the choice is all yours!
48. Classy Long Pixie Cut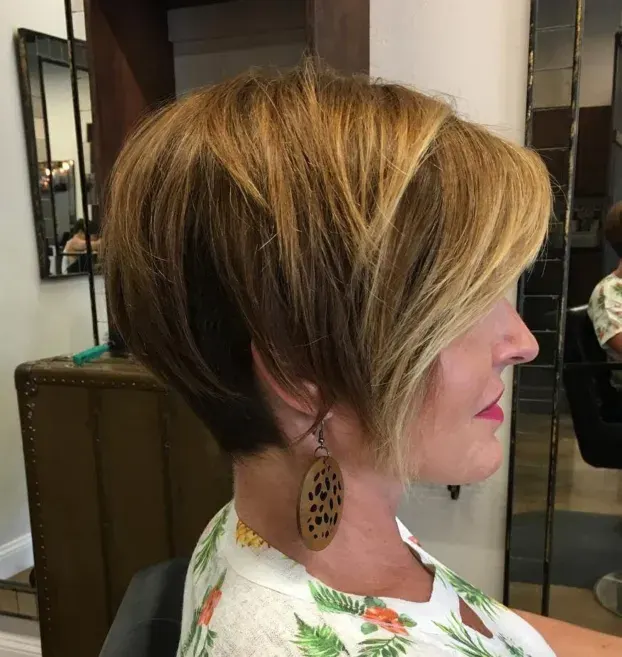 Who said that a woman can't look elegant and classy with a short haircut? This sophisticated pixie cut proves otherwise!
49. Balayage Lixie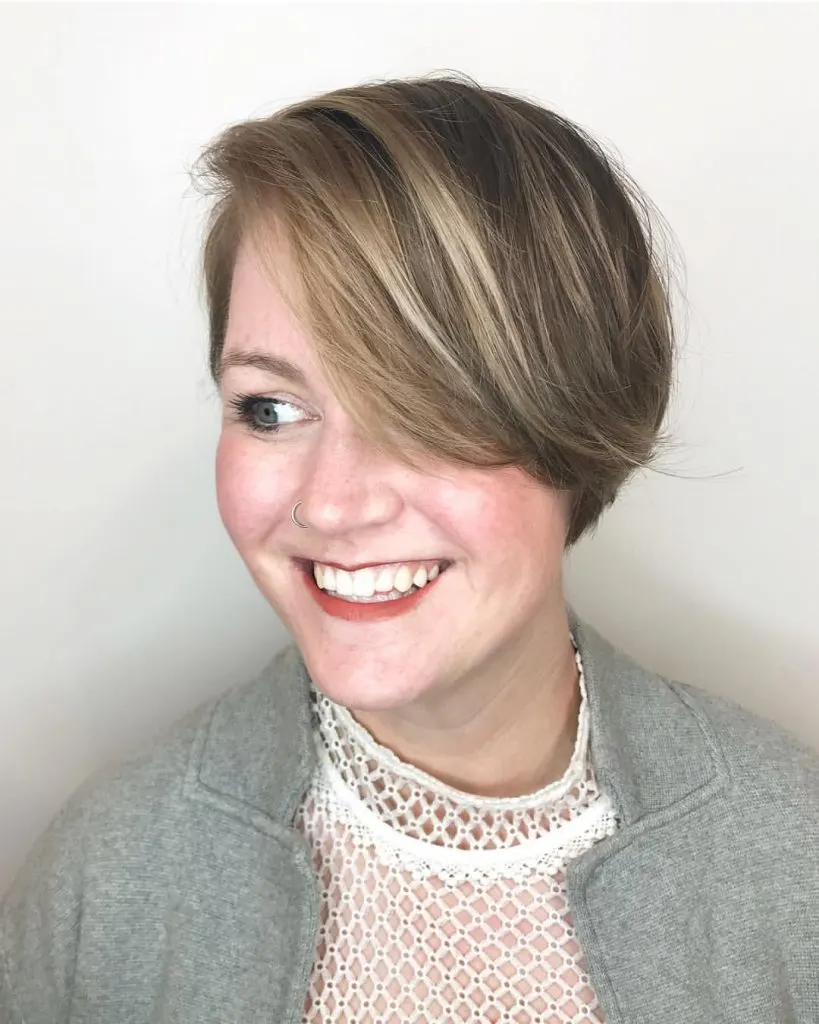 Balayage looks even more amazing on short hair. This popular color technique will freshen up your dull haircut in a blink of an eye.
50. Chin-Length Pixie Cut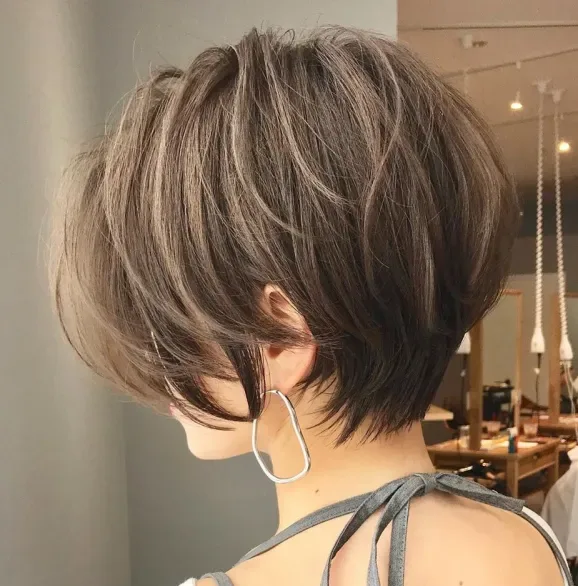 A chin-length pixie cut will transform your hair forever! This hairstyle is best for thick to medium density hair texture.
51. Black Long Pixie With Sideburns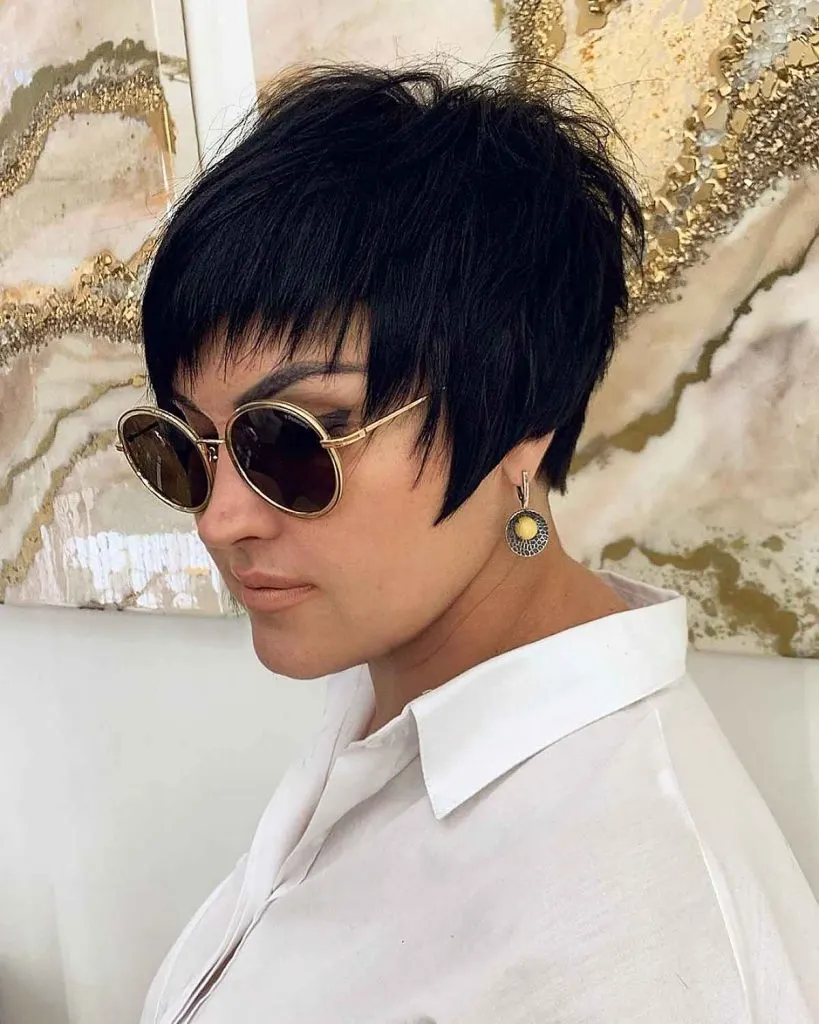 Sideburns on a long pixie cut look incredibly chic. It will highlight your cheekbones and add length to your face.
52. Long Pixie Cut With Natural Curls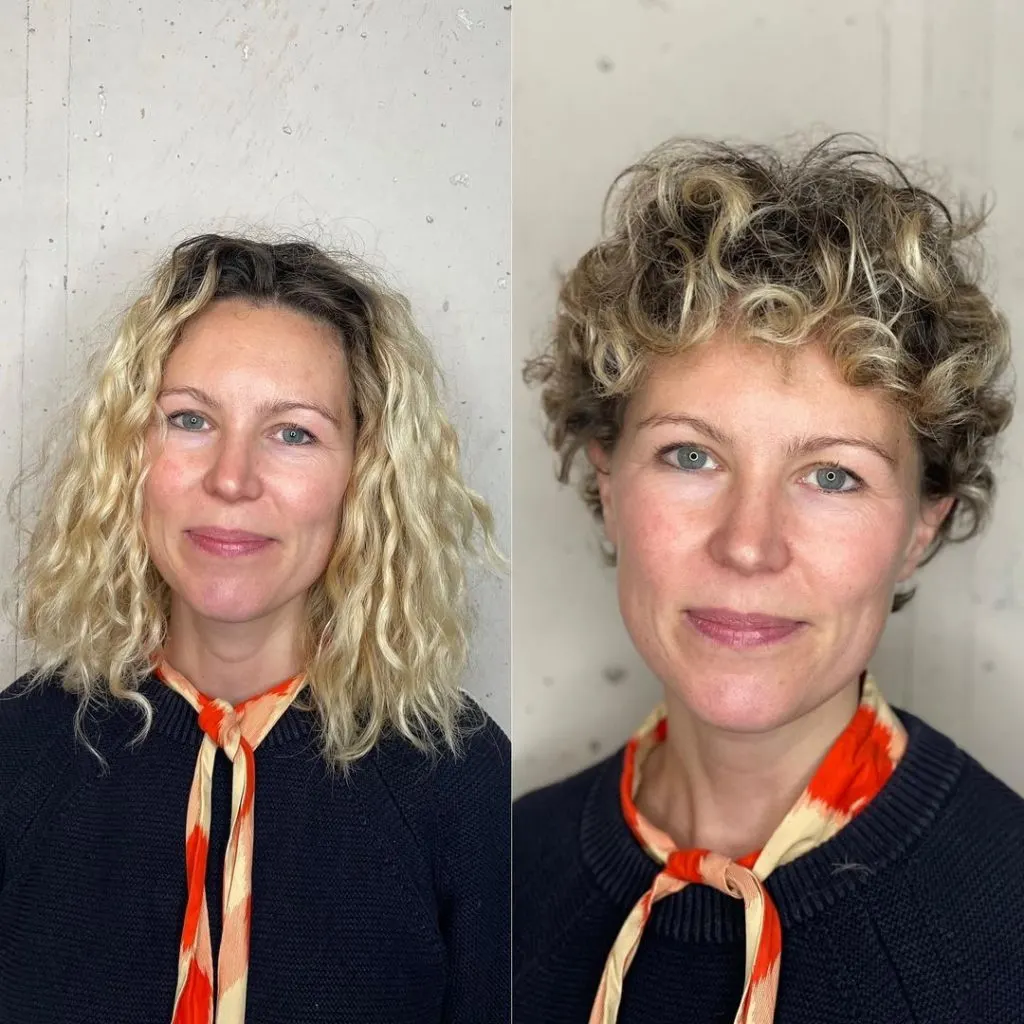 If you have naturally curly hair, this lixie will make styling easy, since it doesn't require a ton of salon maintenance. It's enough to air-dry your hair and you've got yourself an incredibly hairstyle!
53. Center-Parted Long Pixie Cut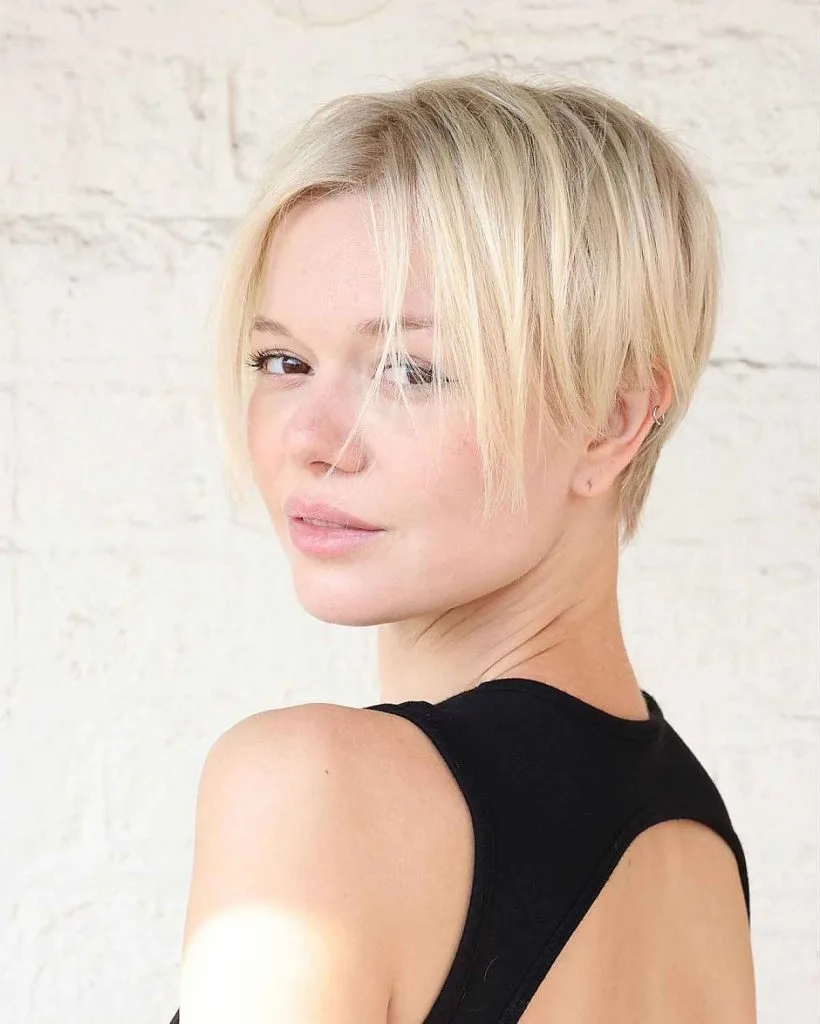 A center-parted bixie is classic and timeless. If you have round and short face shape, it will add flair to your haircut.
54. Behind-The-Ears Long Pixie Cut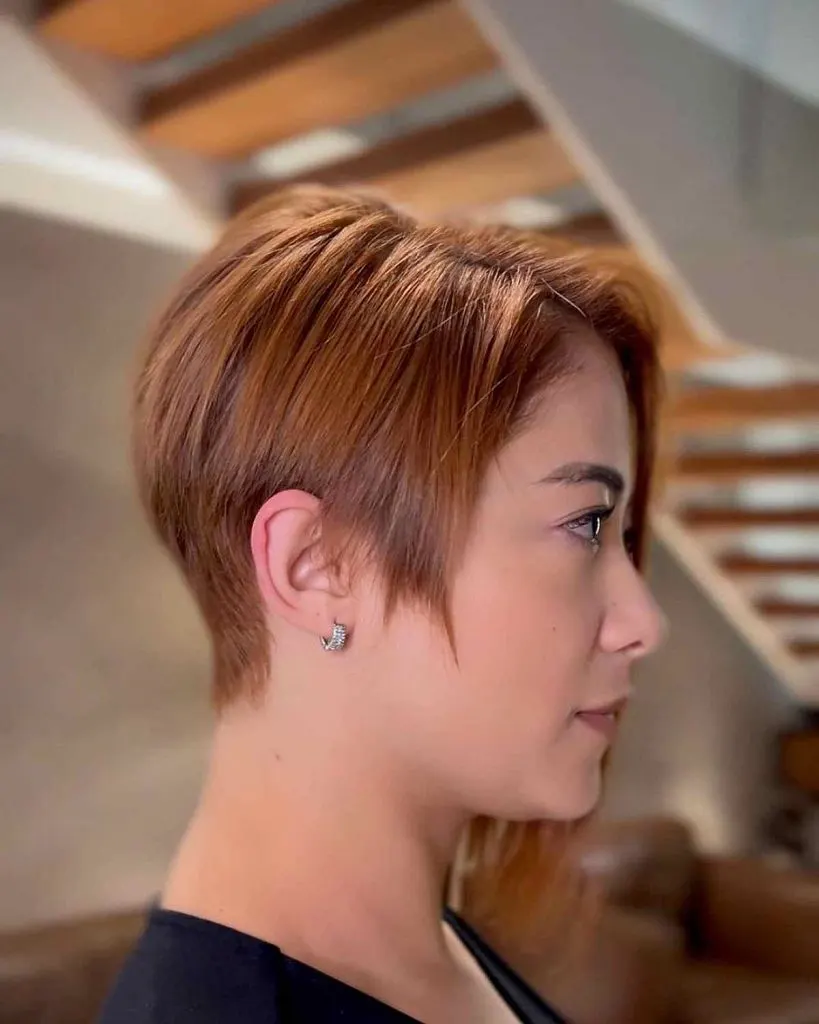 No, you won't have to tuck your hair behind your ear all the time to get this astonishing look. And here's a little secret: this lixie cut will give you a more youthful appearance.
55. Rainbow Long Pixie Cut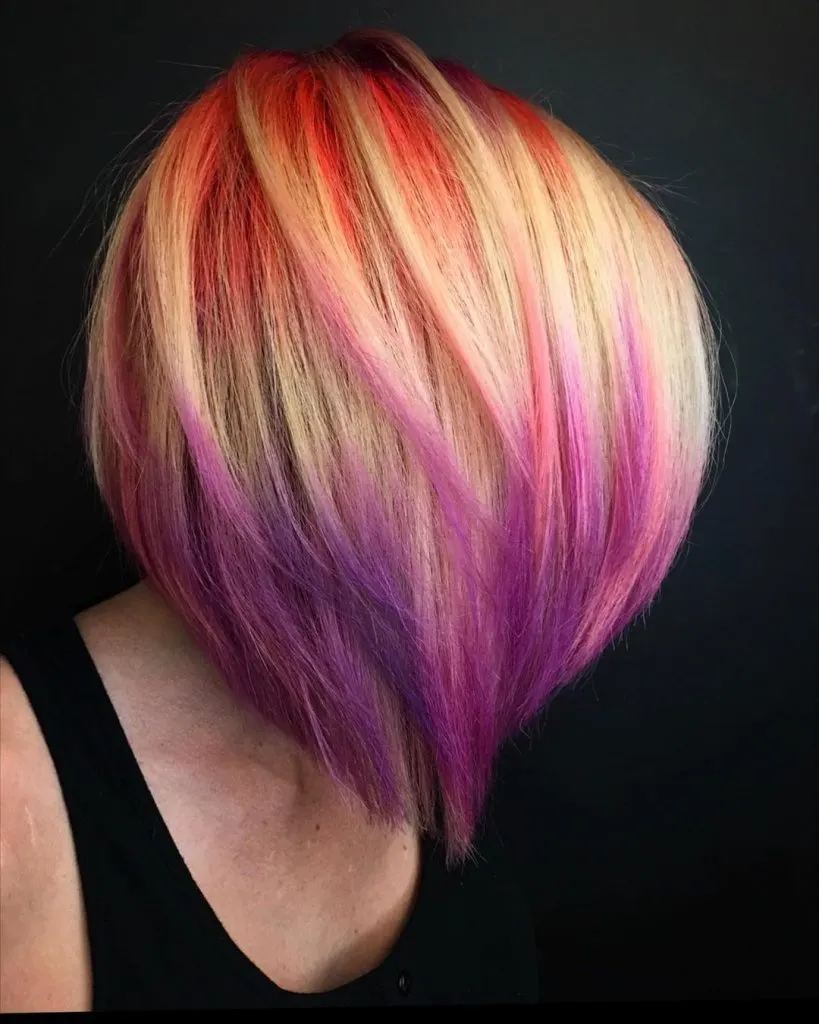 If you're feeling a bit experimental, don't think twice before going for this look! I mean, what's not to like about having an actual rainbow in your hair?
56. Quiff Long Pixie Cut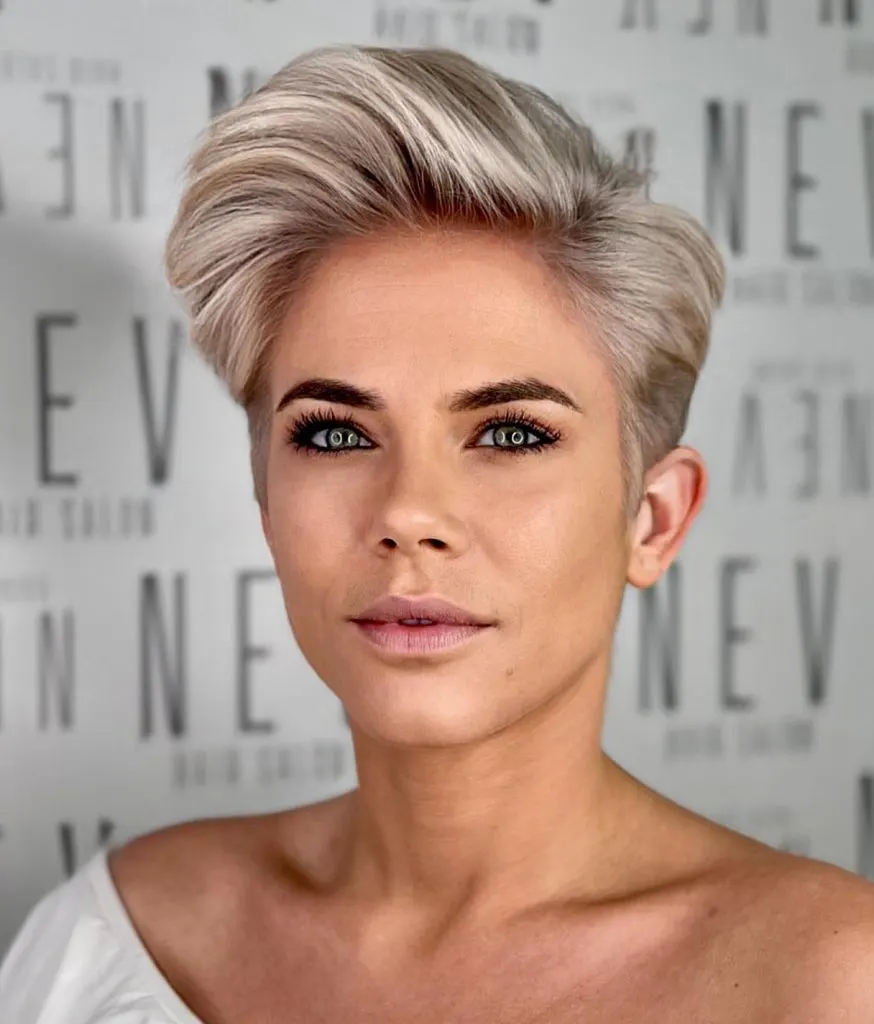 The back and the sides are cut short, while the top hair is longer and swept up and down. That's right, I'm talking about the glamoruous quiff long pixie cut.
57. Long Pixie Cut With Braids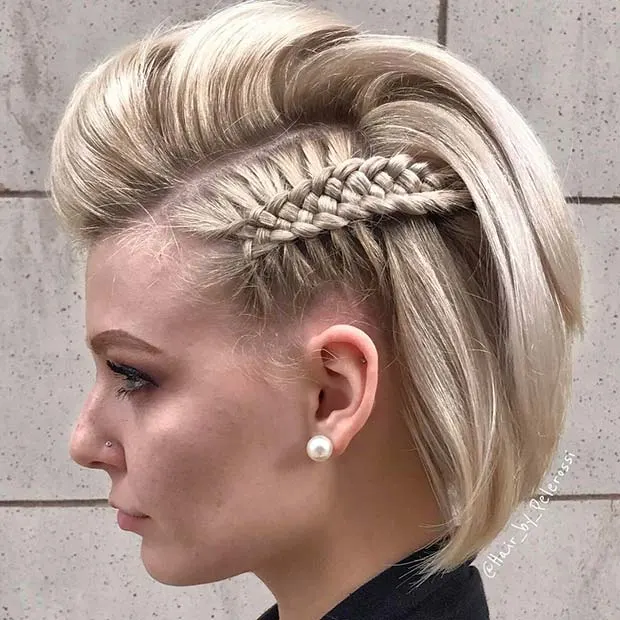 Here's some great news: you don't have to give up on braiding your hair just because you chopped it off. In fact, braids look even more attractive on a long pixie.
58. Side-Combed Long Pixie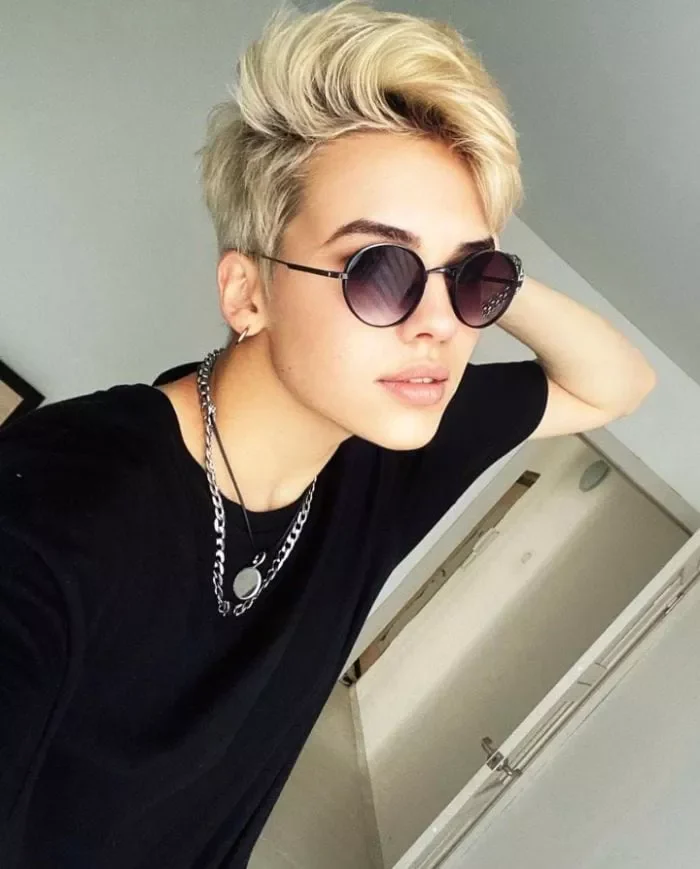 After getting a perfect haircut, all you have to do is brush your hair from one side to the opposite side of your hair. And just like that, you're styled for the day!
59. Long Pixie Cut With A Hawk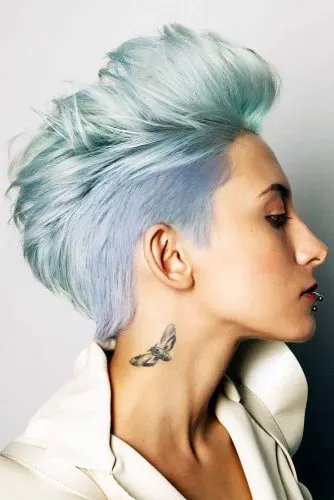 A long pixie cut with a mohawk will surely get you under the spotlight. If this blue hair color is too much for you, just choose something more natural; it will look great either way!
60. Tomboy Long Pixie Cut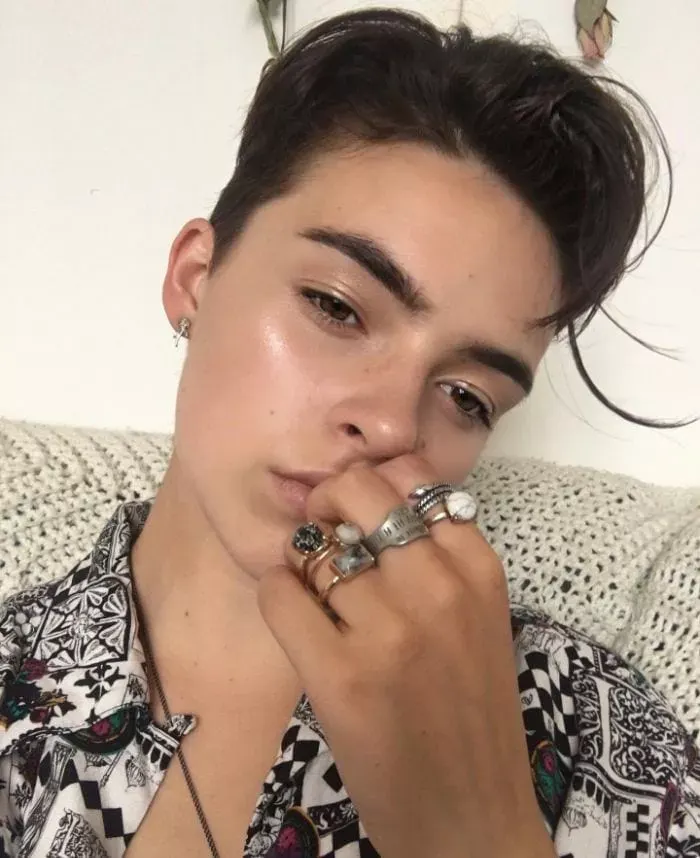 A long pixie has been, without a doubt, the most popular hair cut for tomboys all over the world. Try it and you'll see why!
61. Long Pixie Cut For Fine Hair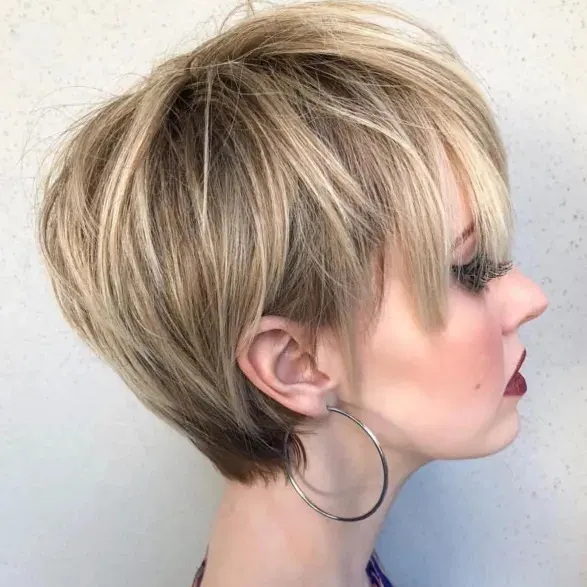 Shorter hairstyles are generally more flattering for fine hair. Adding texture in the end gives your hair type exactly what it needs- fulness and volume!
62. Lime Green Pixie Cut With Long Bangs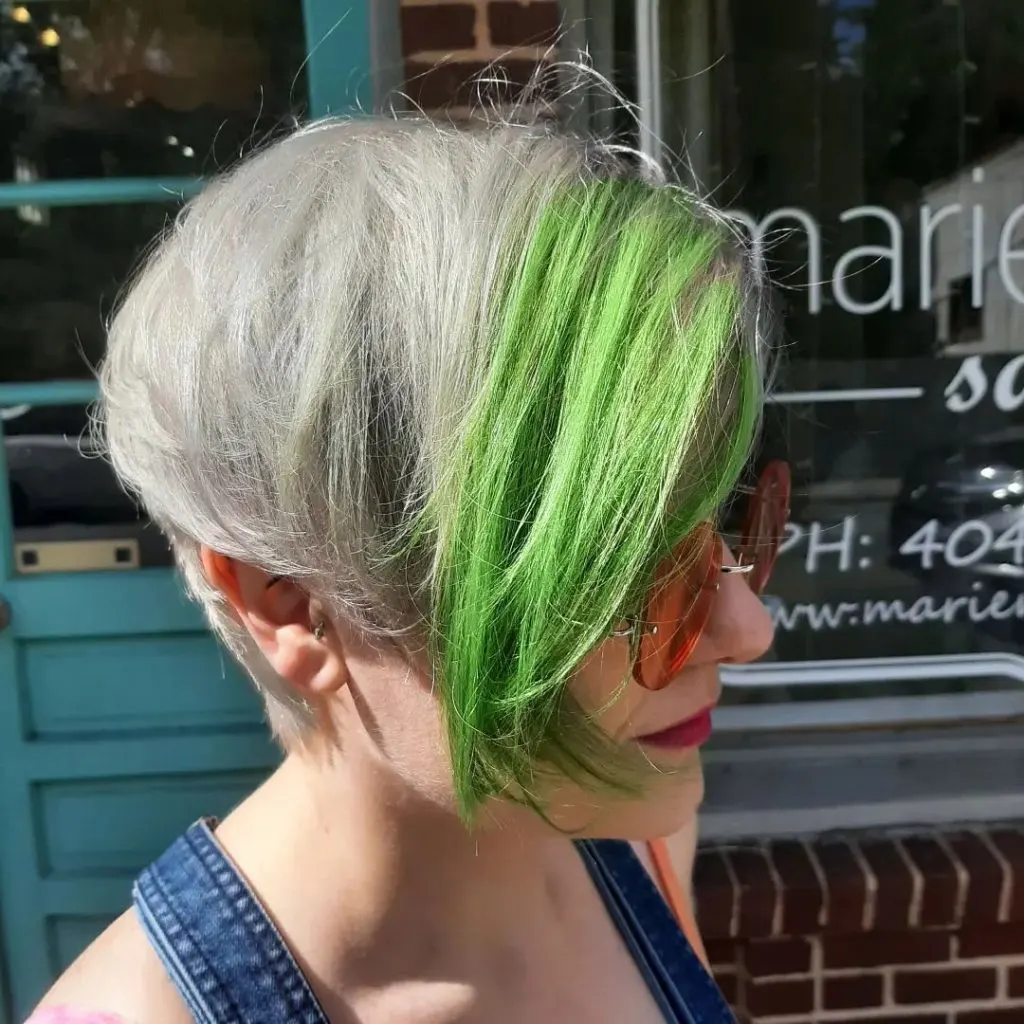 Green is this year's it-color. Therefore, it's no wonder it looks this good combined with this trendy haircut!
To Wrap Up:
One thing is for sure: a long pixie cut is a universally-flattering look. It's low-maintenance, trendy and versatile. What else could you possibly wish for?