Shoulder-length hairstyles are THE most attractive, and every professional hairdresser will confirm that. The perfect length, comfort, versatility, low-maintenance, experimental, fuller, and healthier hair… All these features make hairstyles of this length so perfect and trendy.
If you're having any doubts about cutting your hair, this article will make you decide to do it finally. Trust me, you won't be disappointed, nor will you regret it, EVER!
1. Blunt Wavy Lob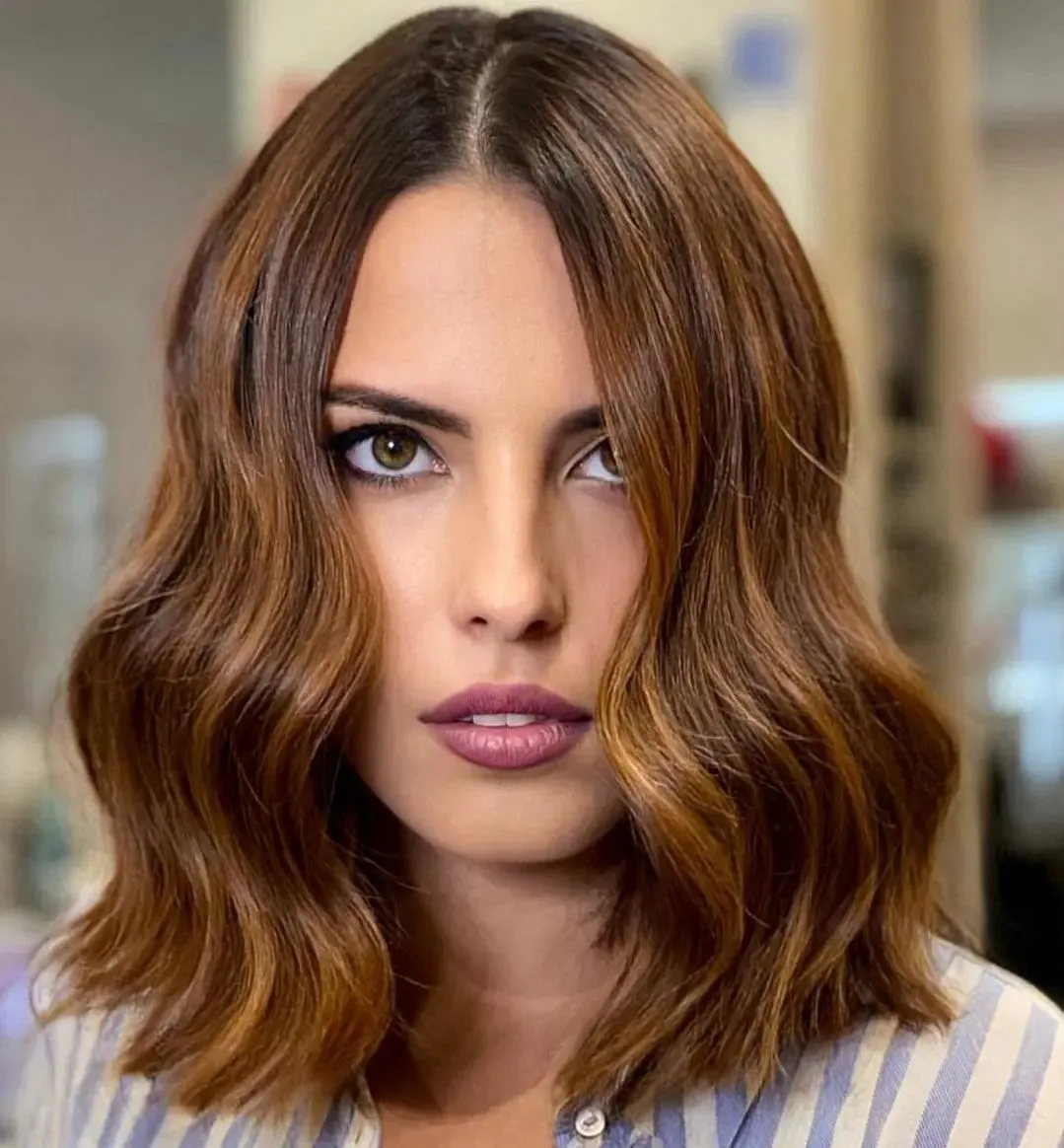 This is a very easy style that suits women with flat hair because the blunt cut adds thickness and makes the hair look fuller.
2. 90s Layered Hairstyle
These face-framing curtain bangs and longer tendrils on the side take us back to the 90s. The movement and volume these layers give to the hair are simply breathtaking.
3. Elegant Blowdry Curls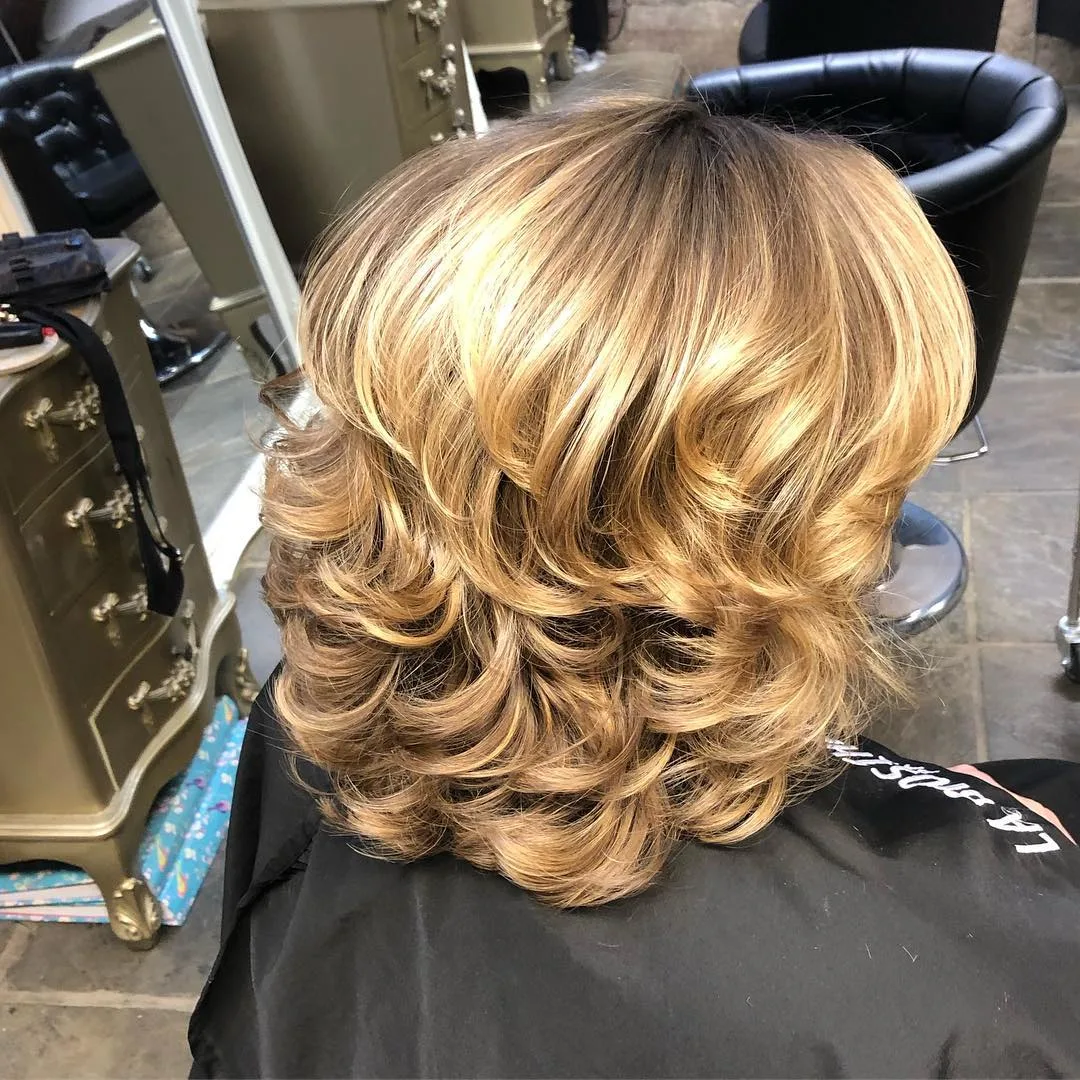 If you have a special occasion that requires a formal or elegant hairstyle, you should look no more because you've found the perfect one! These blowdry curls are so harmonious but still have that dramatic effect.
4. Money Piece Highlights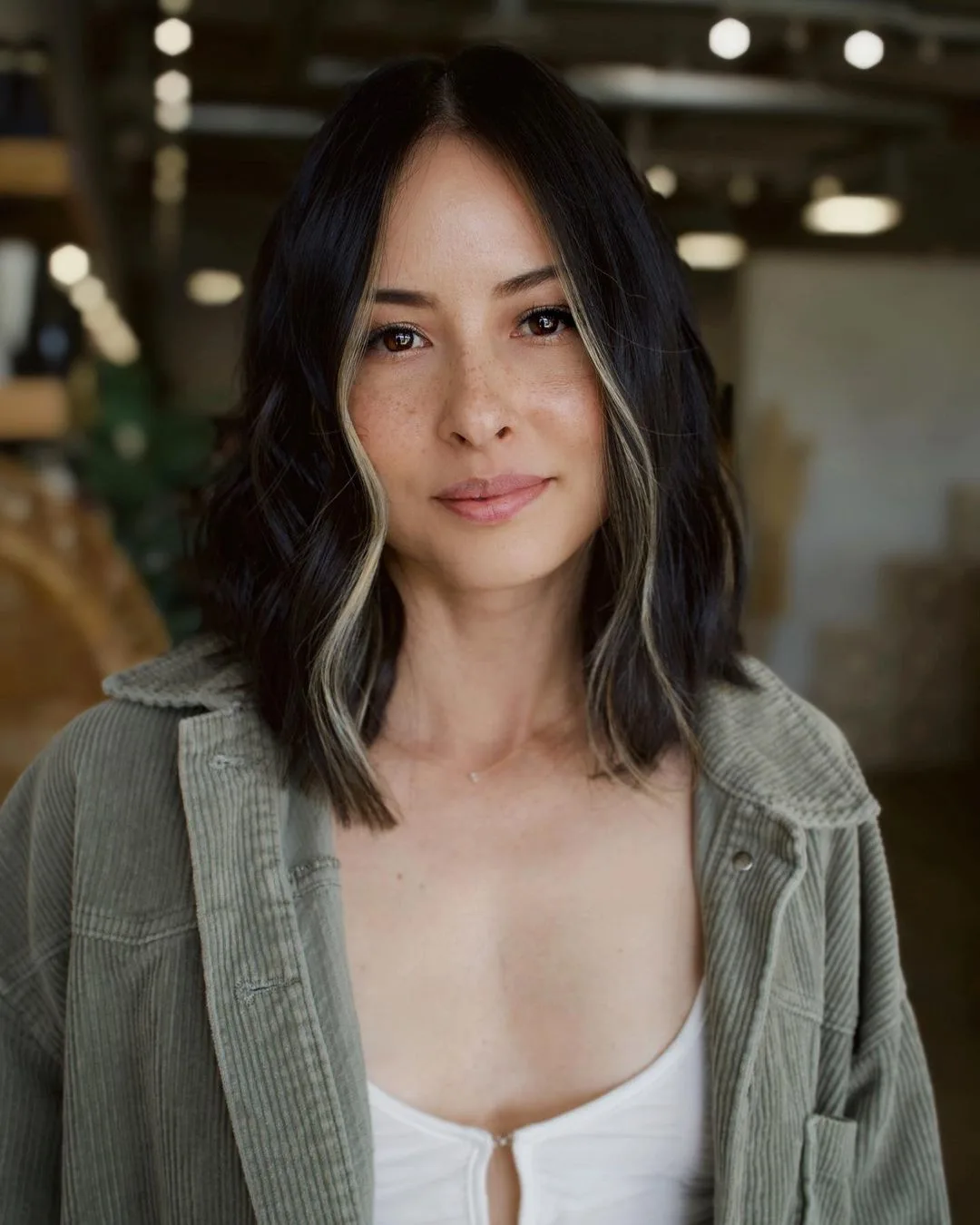 If you want to bring some refreshment to your face and hair, do the money piece. The contrast of those light, face-framing highlights will deliver some admirable radiance to your complexion.
5. Layered Tight Curls
If you have type 3 curly hair, I feel your pain. Sometimes, it simply seems impossible to style your hair and tame those tight curls. I have one word that may solve all of your issues: LAYERS.
Layering curly hair reduces weight and brings definition to the curls. Your hair will still look alive and voluminous, but it'll finally be bulk-free!
6. Shag For Thick Hair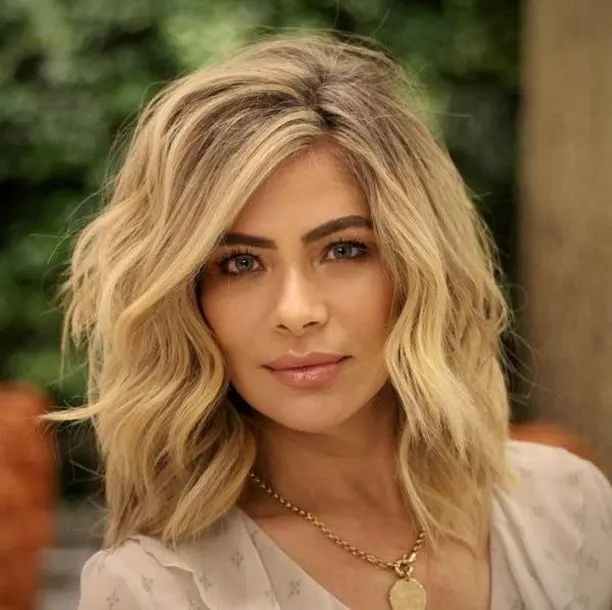 You have thick hair and aren't able to style it no matter how much you try? Get a shag! This haircut provides the hair with many layers that minimize the thickness of each strand.
7. Fancy Updo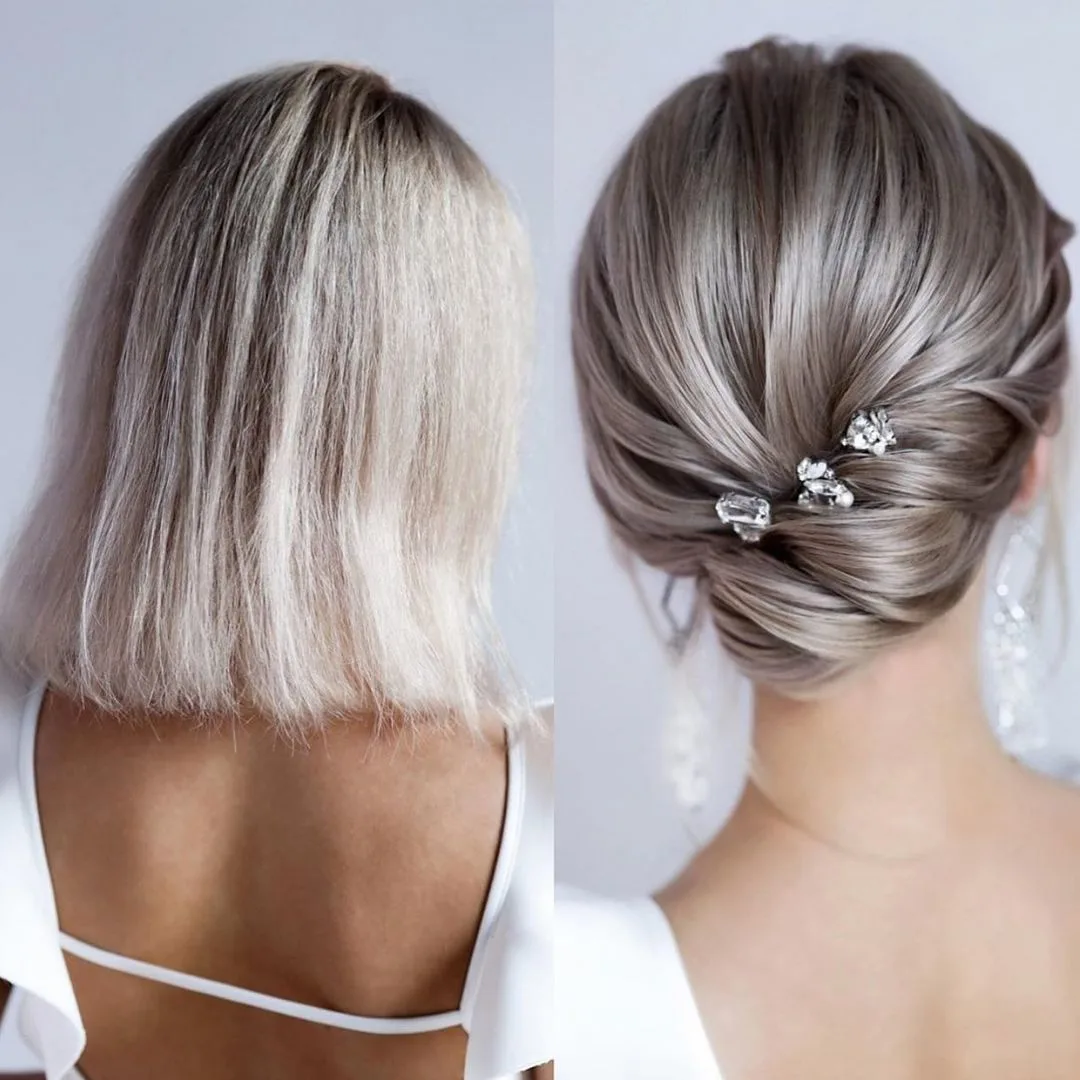 Some people think that you can't make a put-together, elegant updo with shoulder-length hair but, as you can see, it's definitely not true. The diamond hair accessories give this updo these fancy, bridal vibes.
8. Middle Parted Bangs
The reason I love middle-parted bangs is because they give the impression of a slimmer face. That's also the reason why these fringes suit people with oval and round face shapes the most, they elongate the chin and make the face look longer.
9. Soft Pink Waves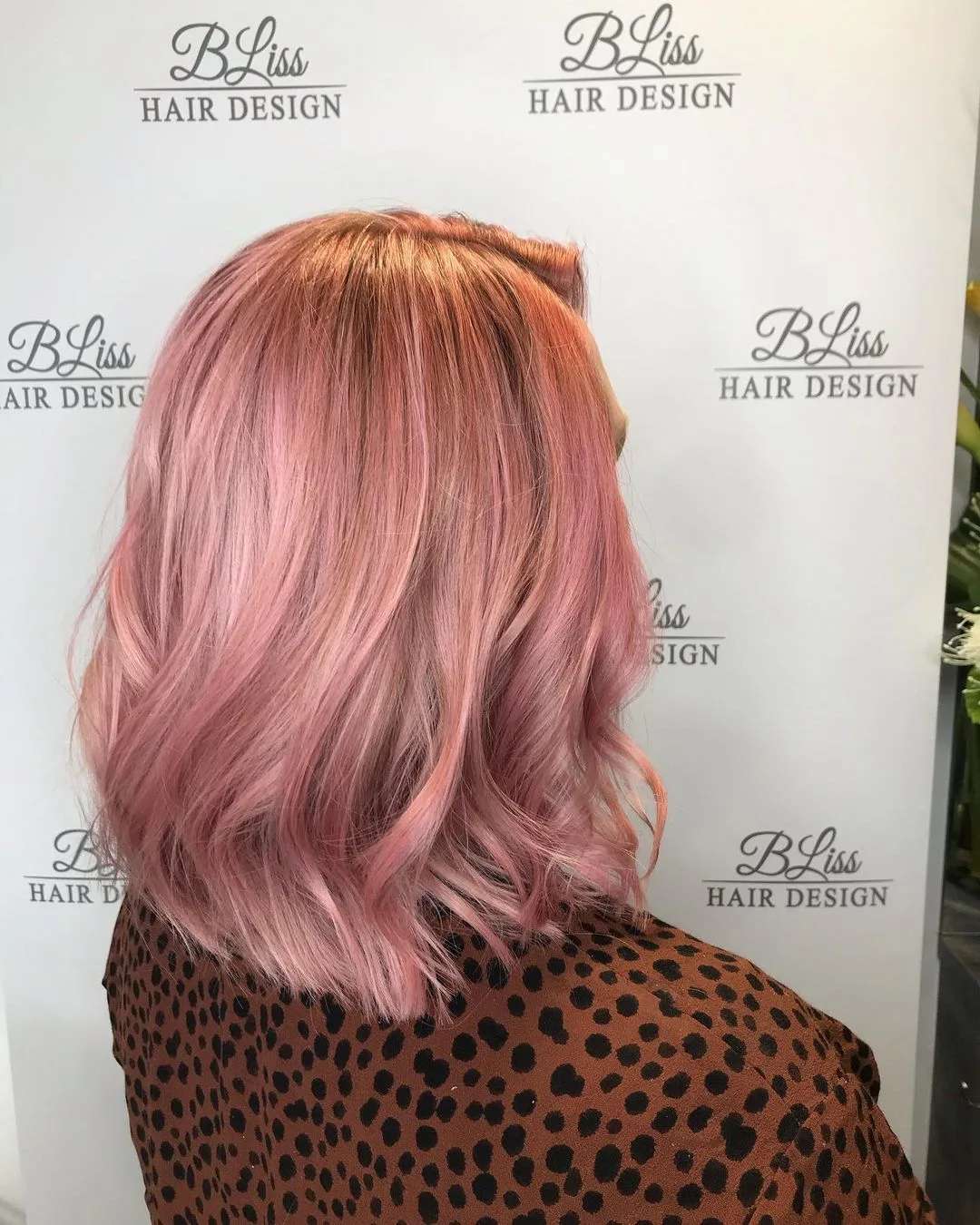 If you have pale skin and blue eyes, light pink hues will suit you in such a way that will make everyone around you go green with envy. One thing you need to be aware though, this is one of the high-maintenance colors and you'll need to have regular visits to the salon.
10. Textured Layers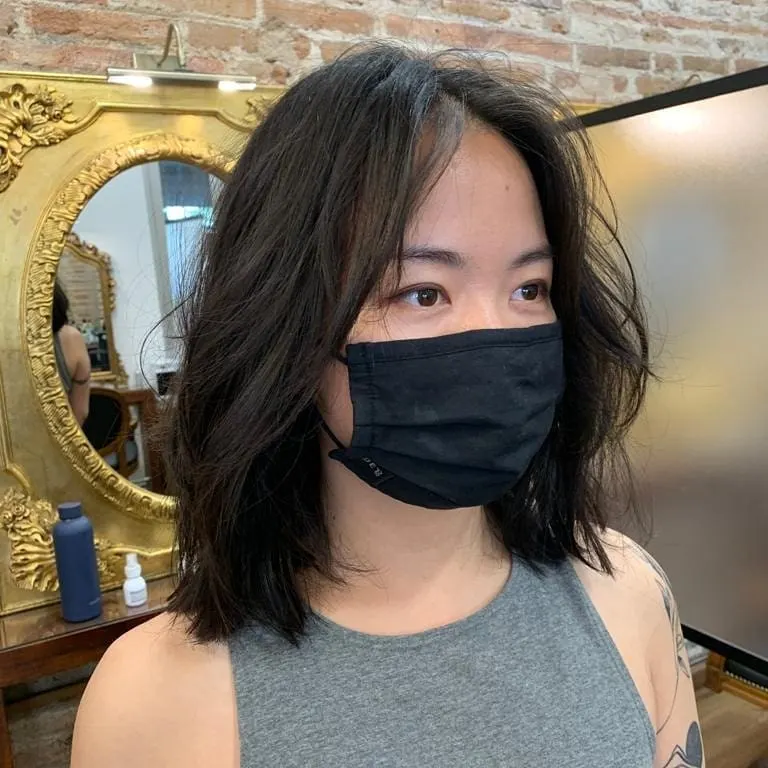 The reason I love textured layers is because they bring the hair to life again. Removing bulk from ends and adding volume and movement makes the hair look so much healthier. That's why I always recommend them to my clients who have bleached their hair and all of them almost instantly see the difference.
11. Elegant Side Ponytail
You need an elegant, sleek ponytail for a special occasion? This is where your hunt ends! The side bangs and flipped ends give that glam effect to this hairstyle and it'll most surely get you noticed.
12. Brazilian Blowout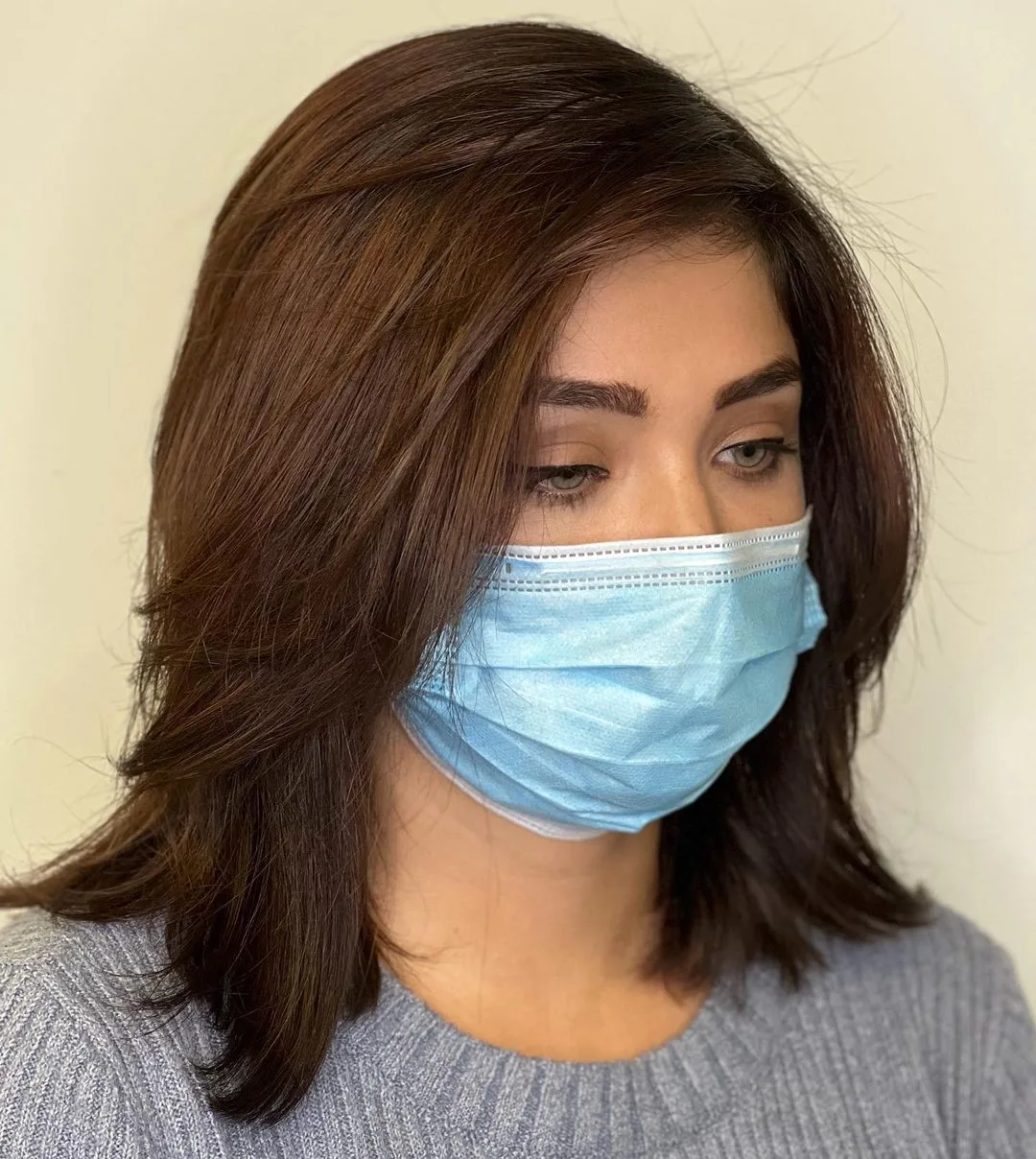 The biggest advantage of the Brazilian blowout is the silicone-based serum that protects each strand of hair and keeps it smooth. It's a semi-permanent type of keratin treatment that can last for up to 12 weeks.
13. The Butterfly Cut
This cut goes perfectly with all hair types and textures. However, because of these feathery layers, I wouldn't recommend it to those with thin hair because your strands will become prone to breakage.
14. Nutella Balayage
The name of this balayage is enough to try it ASAP! Nutella 😍 Besides, balayage is pretty much low-maintenance and it really refreshes your natural color and makes your hair look shiner.
15. Half-Up VS. All-Up Hairstyle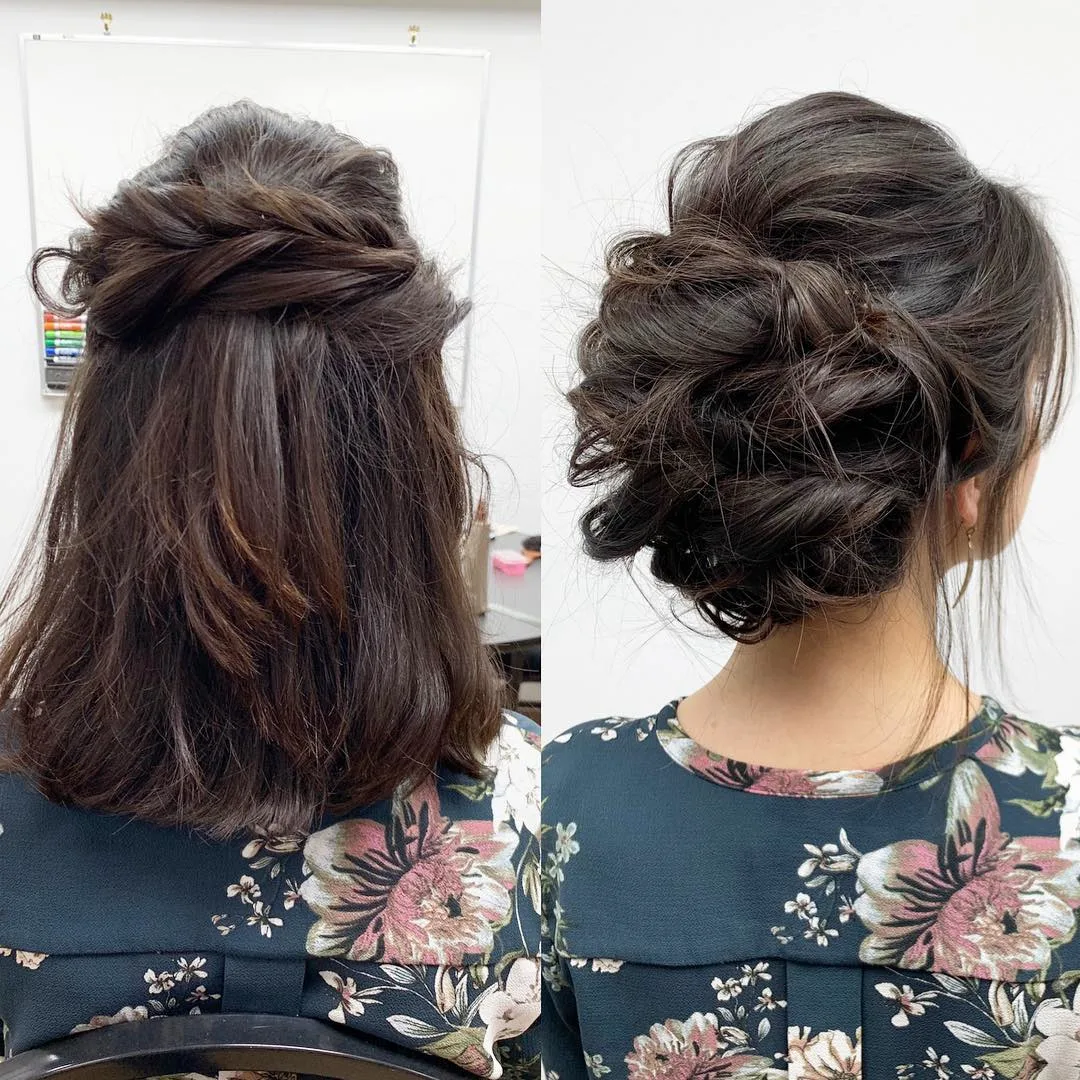 I put this picture only to prove the versatility in styling the shoulder-length hair. You'll always get a fabulous final look without having to put too much effort in.
16. Bronde Highlights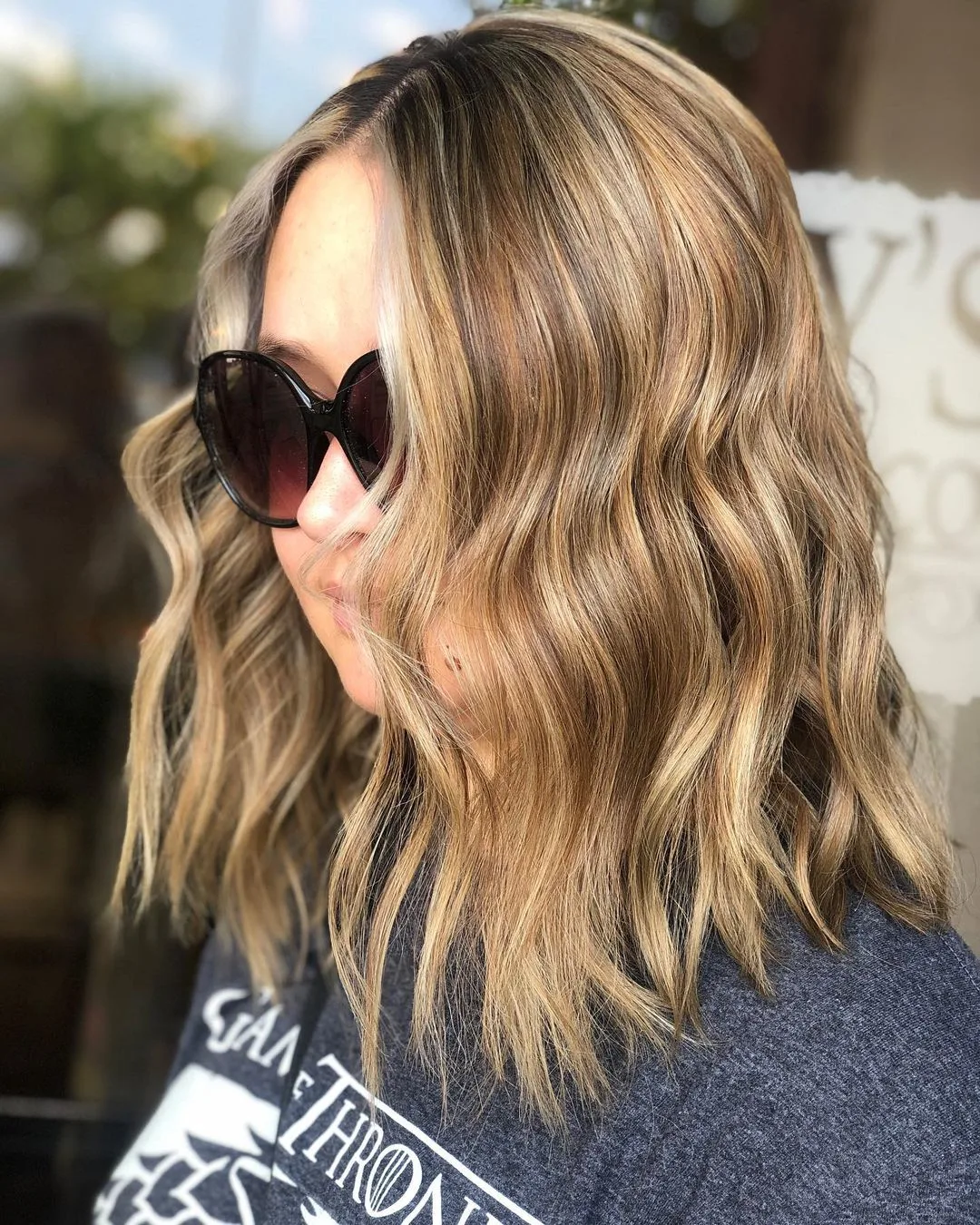 Want to warm your hair for the fall? Just add a few highlights of indulgently warm brown shades. These brunette highlights provide hair with depth and warmth and they mostly complement women with warm skin undertones.
17. Unique Split Dye
If you want to rock this split dye trend, you only need to choose unique colors such as this neon peach. With this hairstyle, all eyes will be on you wherever you go.
18. Berry & Caramel Bouncy Layers
If you like to experiment with different hair colors and mix different tones, here is a good inspo. Except for emphasizing these unique highlights, these bouncy layers also provide volume and movement to the hair.
19. Bridal Half-Up Braids
If you have a casual, not too fancy wedding dress and a bit private ceremony, just try to imagine how great this hairstyle would match it all.
20. Face-Framing Layers On Curly Hair
Many women choose face-framing layers nowadays because of their power to soften some facial features and accentuate natural hair texture.
21. Feathered Mullet
Mullet is a very cool hairstyle but customizing and personalizing it the way you want can make it highly unique. No matter your hair type or texture, you can rock this hairstyle and it's one of the best things about it!
22. Textured Shag
If you want to achieve rich hair texture, cut shaggy, heavy layers all around your hair. It'll allow movement and bring volume to your strands and that will make your hair look fuller.
23. Pink-Brown Hair
This tone from the pastel red color family is for romantic and gentle souls. I can't say it is a wonder this hue went so high on the hair color trend radar because it truly looks so wonderful.
24. Middle Part Wispy Hair
If you want to highlight the central part of your face and that area around your eyes, try to style your hair in the middle part. Also, if you have wispy hair, don't layer it too much because that way you'll lose hair density and risk damaging your hair.
25. Flipped Ends And Bettie Bangs
These retro fringes aren't for everyone. They're made for bold women who want to make those bangs a part of their personality.