Keeping your curls moisturized and defined can take a lot of work, so it's easy to give up entirely and keep your hair pulled back when your hair is too long. Instead of struggling with taking care of your naturally curly hair, why not try a long curly bob?
The bob is a universal style that works on all hair textures, and taking off a few inches can transform your look and give your curls more bounce and definition. Check out all these gorgeous styles for inspiration!
1. Long Curly Bob Hairstyle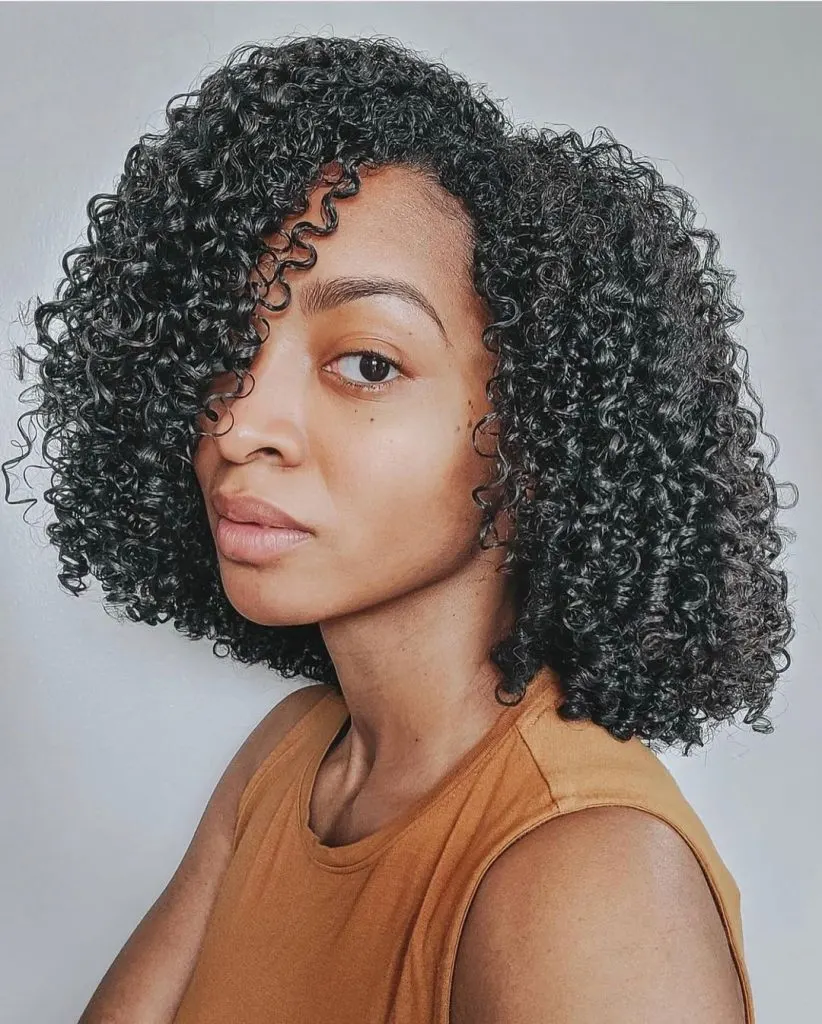 What's the secret to perfectly defined curls like these? Dry-cutting, curl by curl. To create an appealing shape, your stylist needs to take great care not to remove too much length and should approach every curl individually.
2. Long Bob Haircut For Curly Hair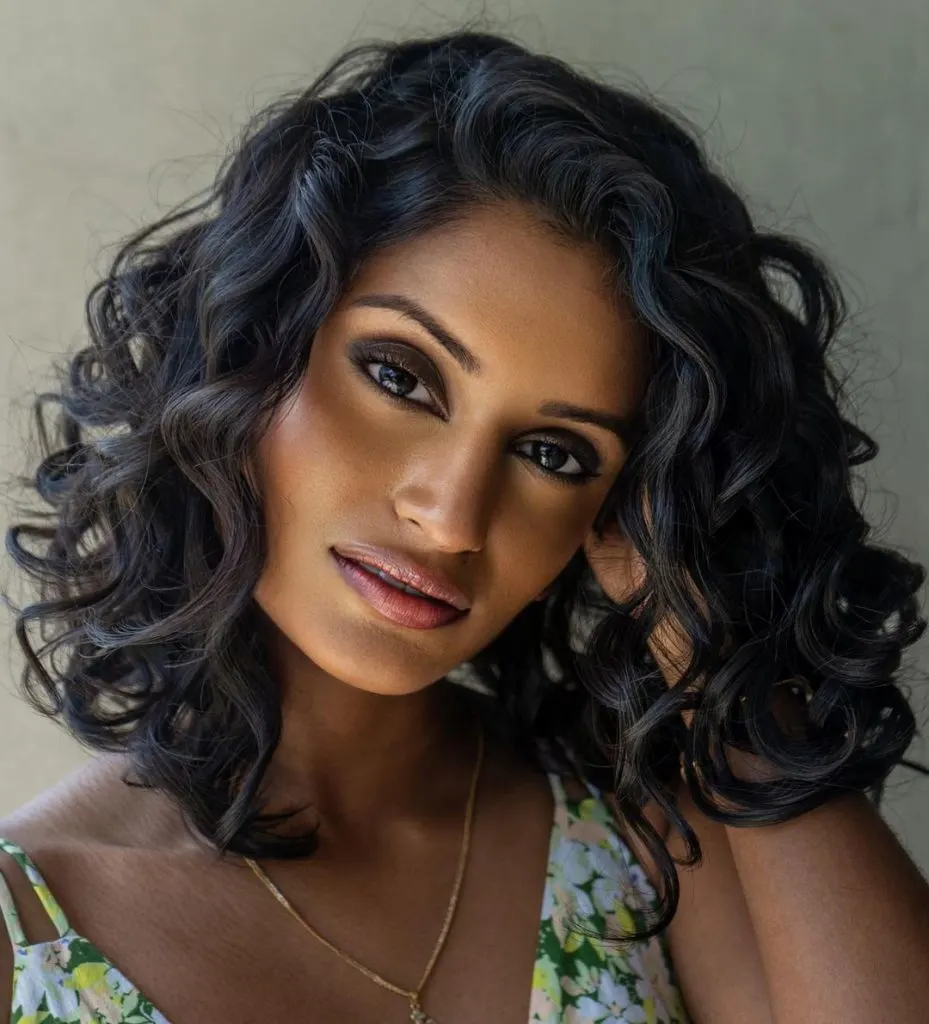 To keep your 2c waves looking luscious rather than messy, products that help control frizz are a must. After cleansing, use a leave-in conditioner, then apply curl cream to retain moisture and keep your waves defined.
3. Middle Part Curly Lob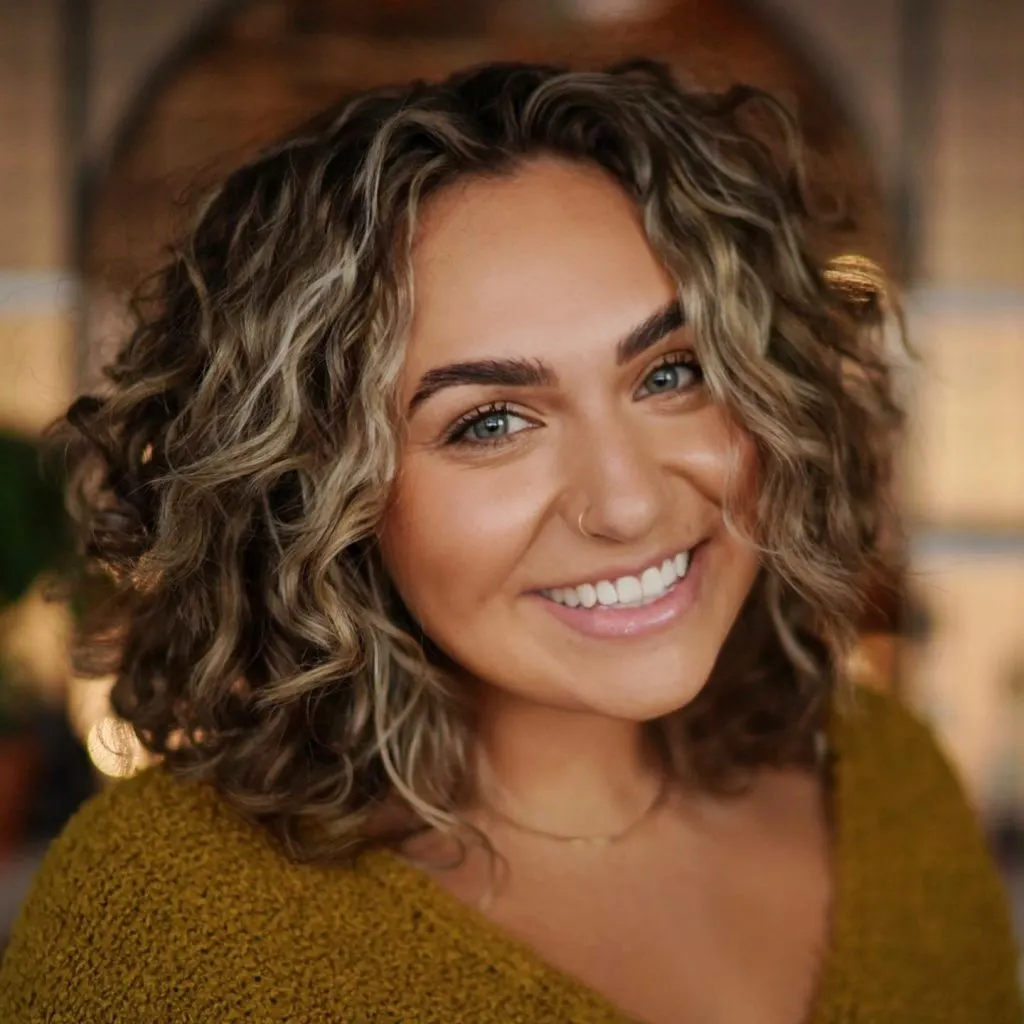 If your hair curls from the root, layers are a great choice to add movement and avoid a bulky look. They lift the curls and add volume at the crown—what's not to love?
4. Curly Bob With Bangs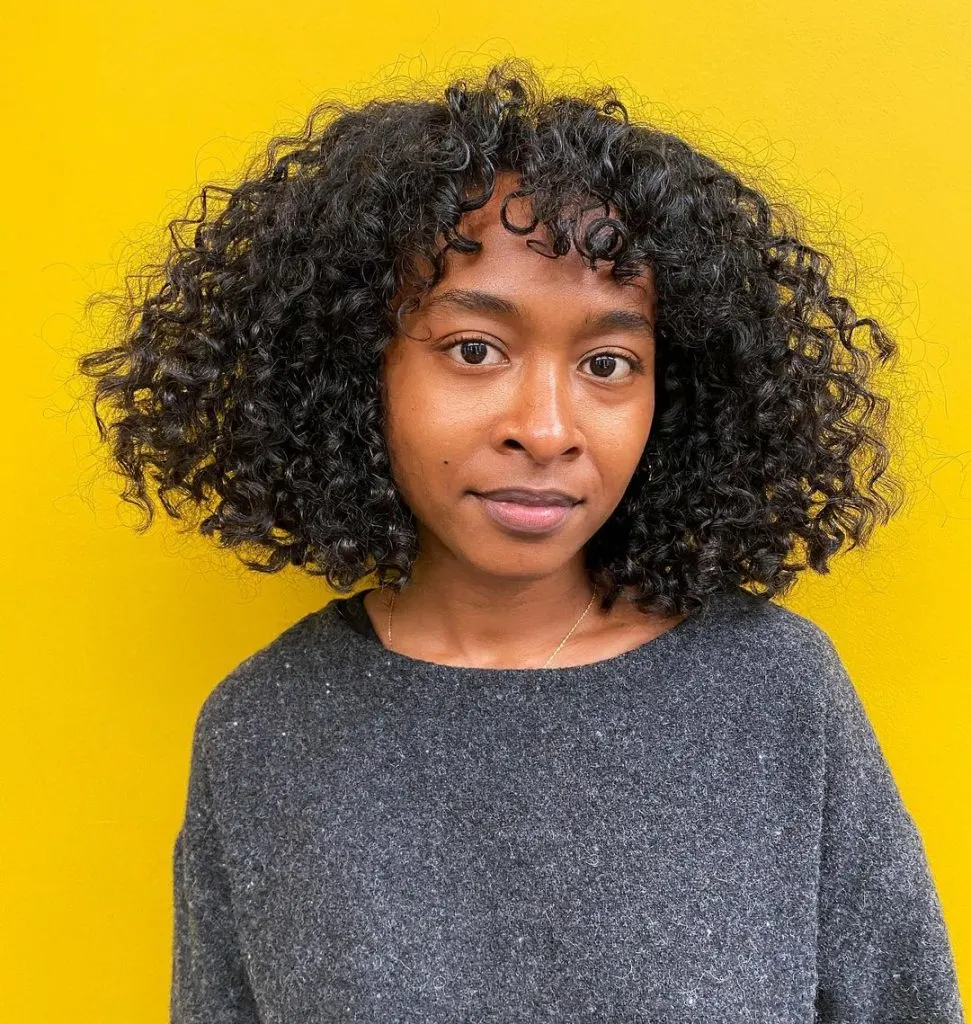 If you've been wearing your hair relaxed or in a protective style and you're ready to set your curls free, finding the right hairdresser should be your first step. The easiest way to find someone who knows how to work curls is to ask a curly you know whose hair looks amazing for a rec.
5. Choppy Layered Shoulder Length Curly Hair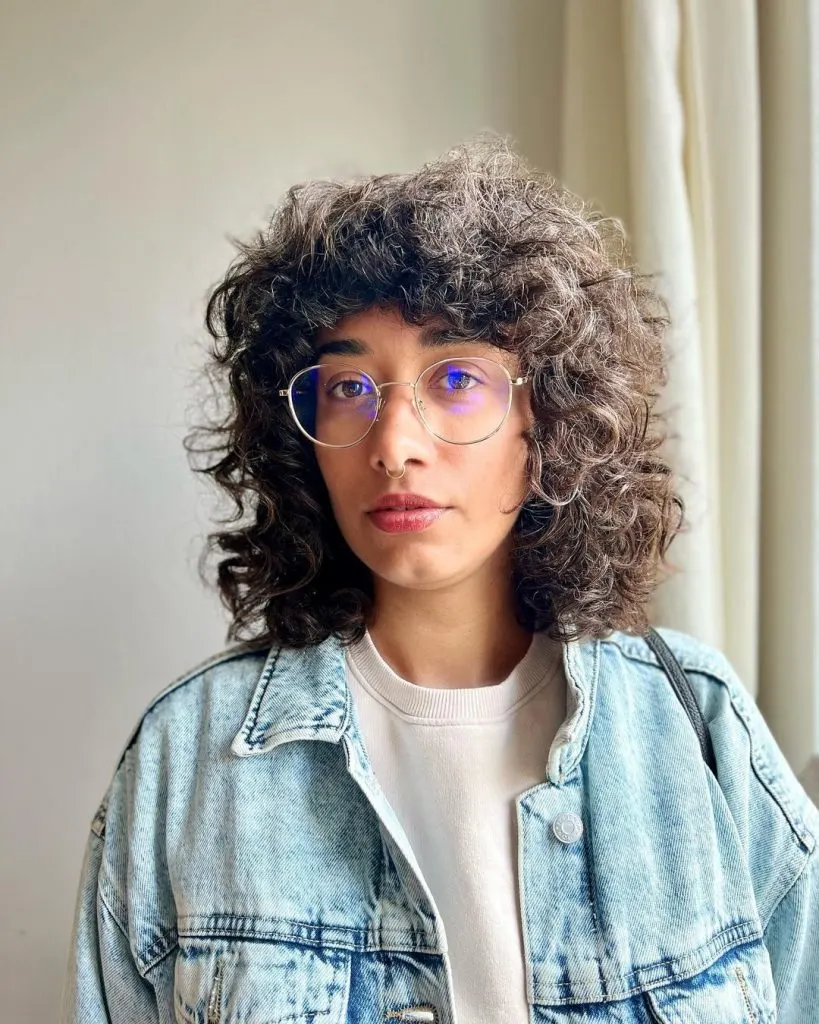 This choppy long bob is a retro style that's been gaining popularity recently. Before you decide to go shaggy, keep in mind that you'll need to get regular trims if you don't want the hair at the crown to fall flat.
6. Curly Bob Haircut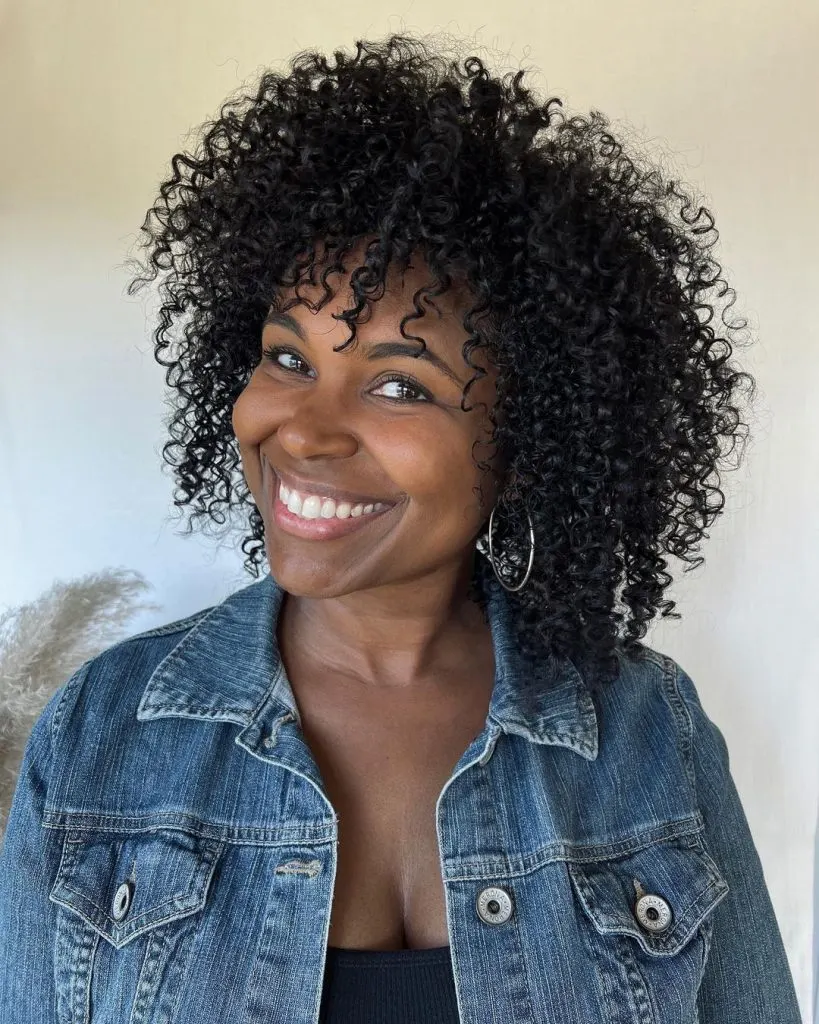 A layered long curly bob is one of the most flattering styles if you have tight, coily curls—by separating them, your ringlets will gain lots of movement and the overall style will have a flattering rounded shape.
7. Curly Fine Hair French Bob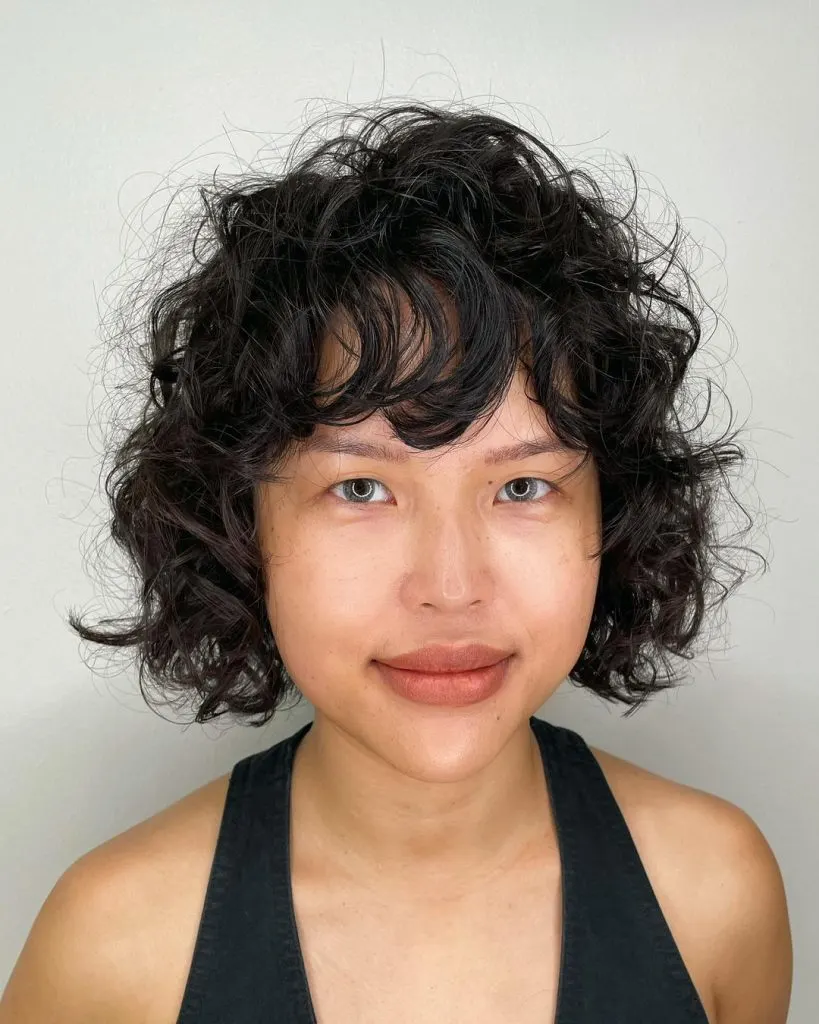 If you have large natural curls, a shaggy, layered bob will stop your hair from falling flat at the crown and make styling a breeze. Keep it moisturized to let your natural texture look its best.
8. Layered Wavy Bob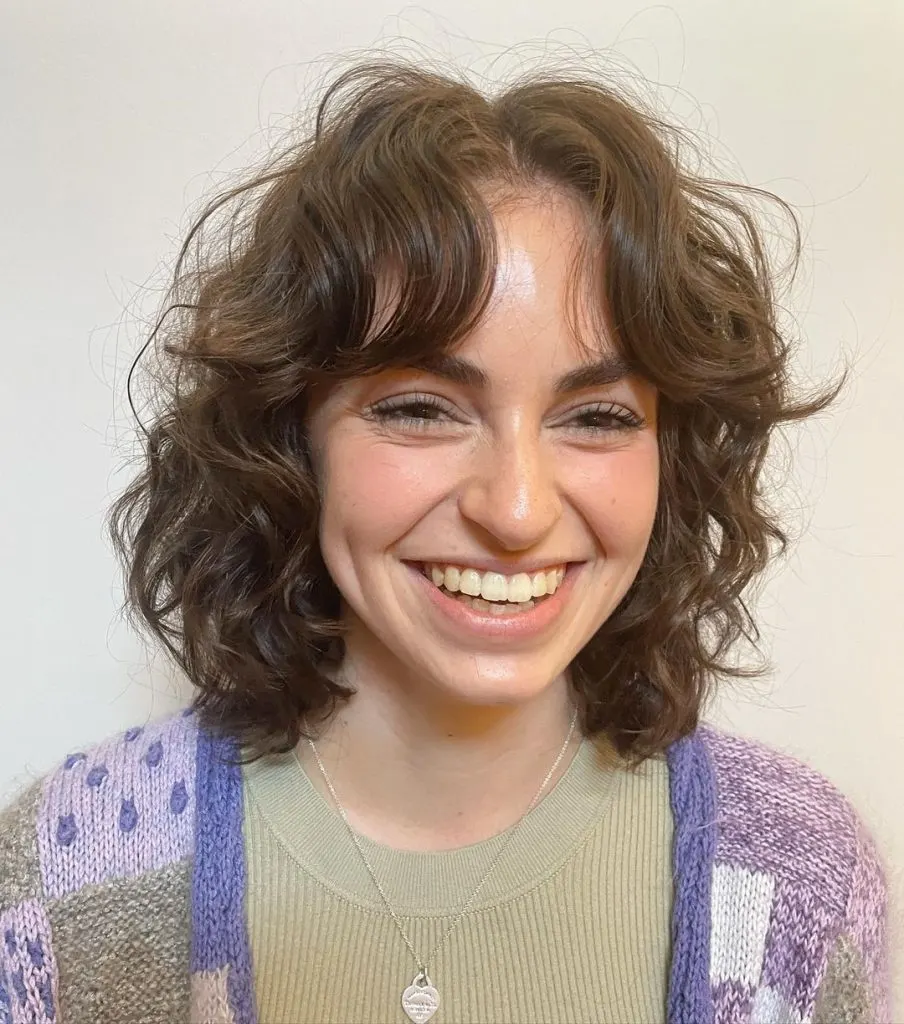 If your hair is naturally wavy, keeping the length above the shoulders is all you need to make air drying the easiest way to style it. The secret to flawless waves? Apply conditioner to dripping-wet strands, raking your fingers or a wide-toothed comb through the strands to spread the product and detangle.
9. Layered Curly Hair Bob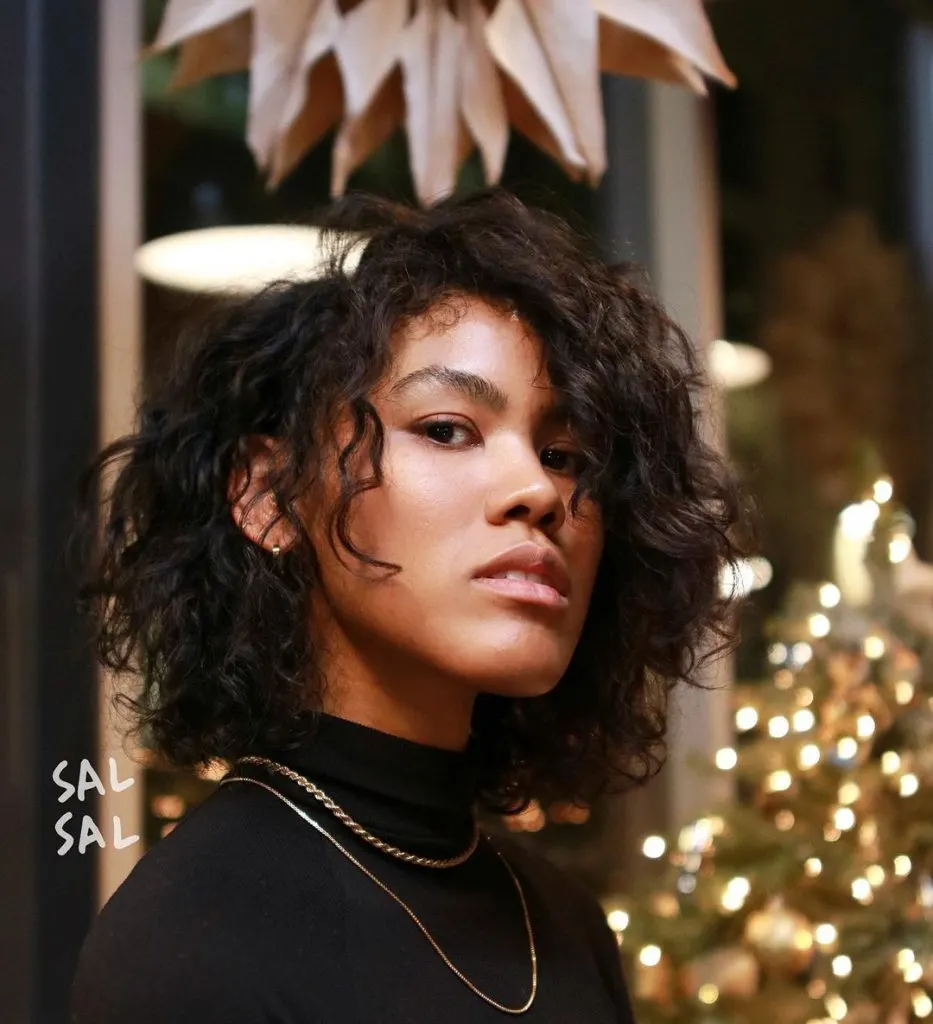 You want tousled, glam curls? Get long, diagonal layers that frame the face and create lift. To keep your hair soft and touchable, use products that don't weigh it down.
10. Natural Curly Bob With Bangs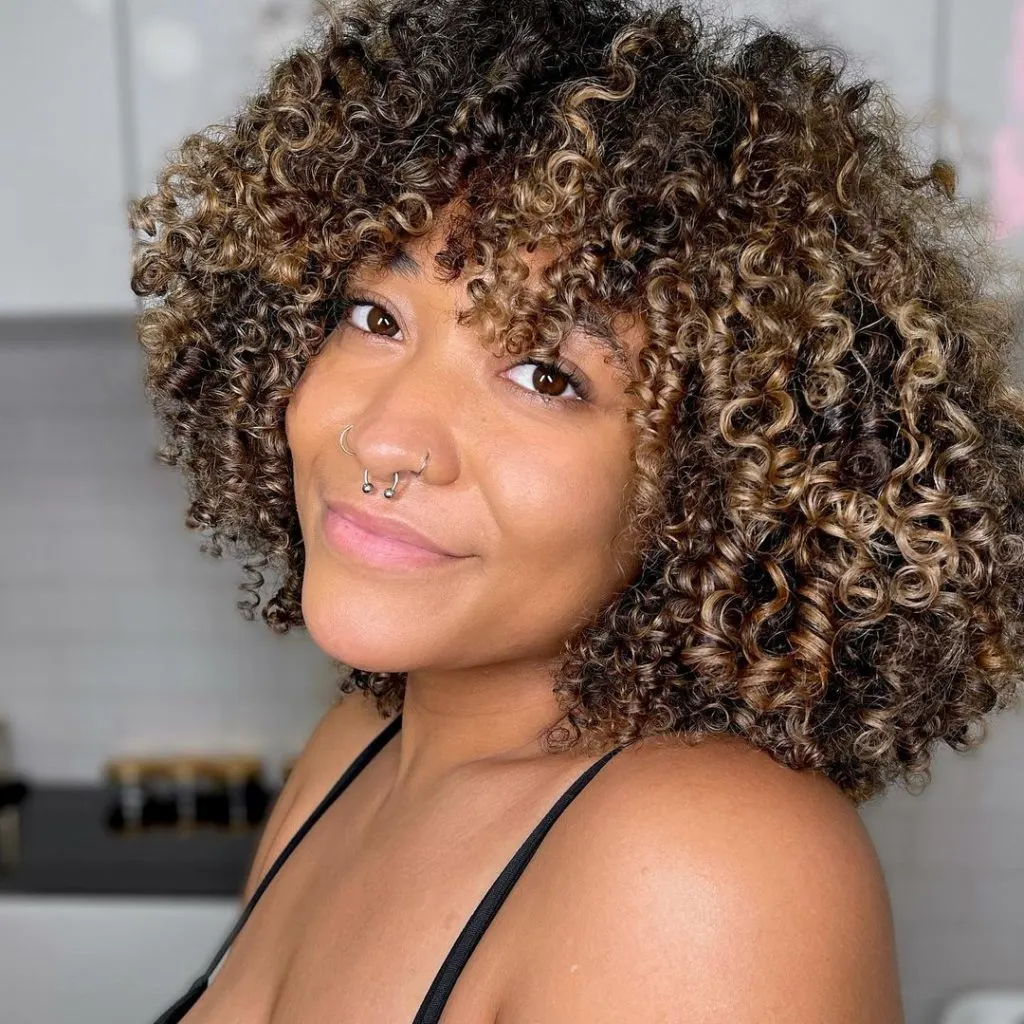 Tight coils give you a wide range of hairstyle options, but you need to be vigilant about keeping your hair healthy. If you're wearing your hair loose, moisturizing products with natural oils that protect your hair from breakage are the key to maintaining your curls.
11. Choppy Layered Curly Hair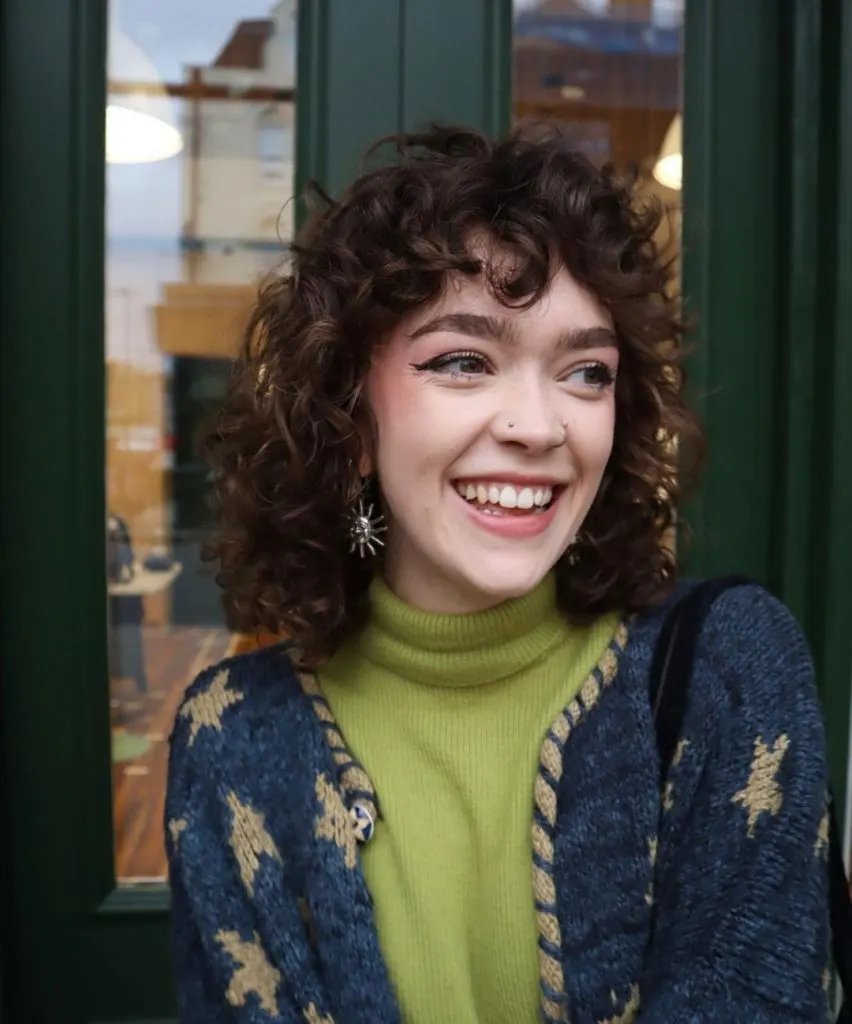 Shaggy bob haircut with bangs is the hottest haircut of the year, and it works for most types of curls. Make sure your stylist knows how to handle curly hair, though—the layers are cut so short that there's no room for mistake.
12. Soft Curly Long Bob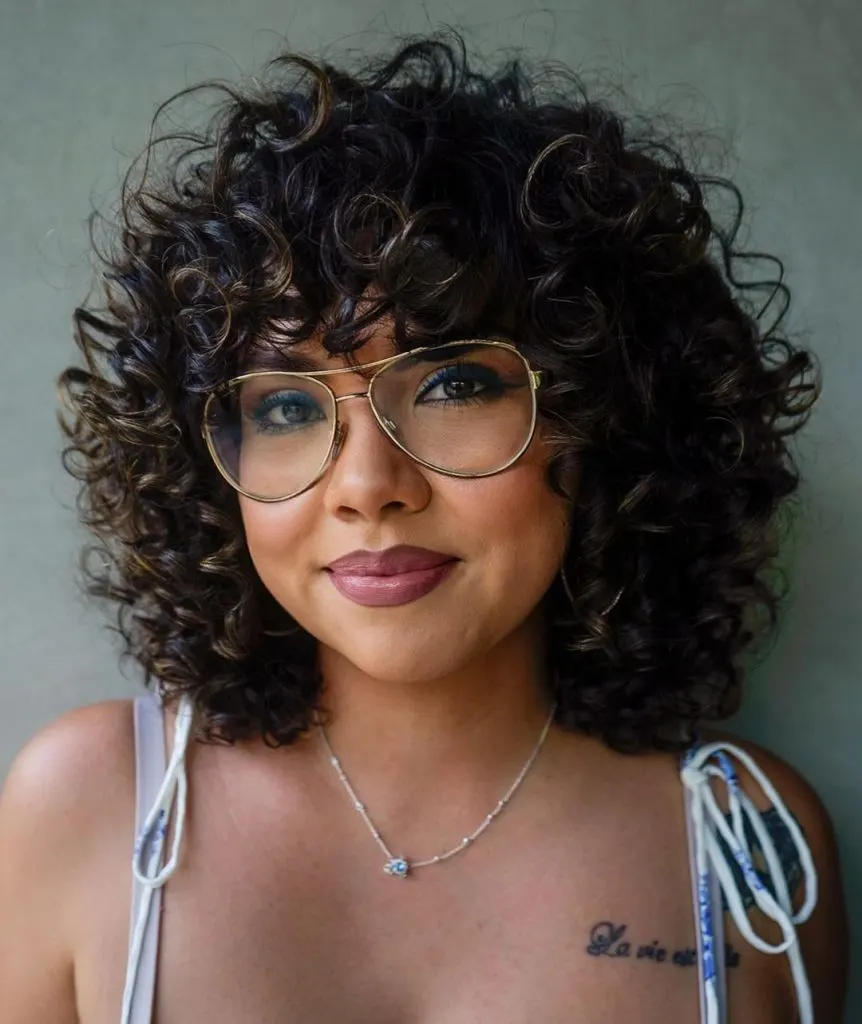 This gorgeous rounded shape is achieved by adding the shortest layers possible to remove the bulk from the bottom. The cute short bangs complete the style.
13. Angled Curly Bob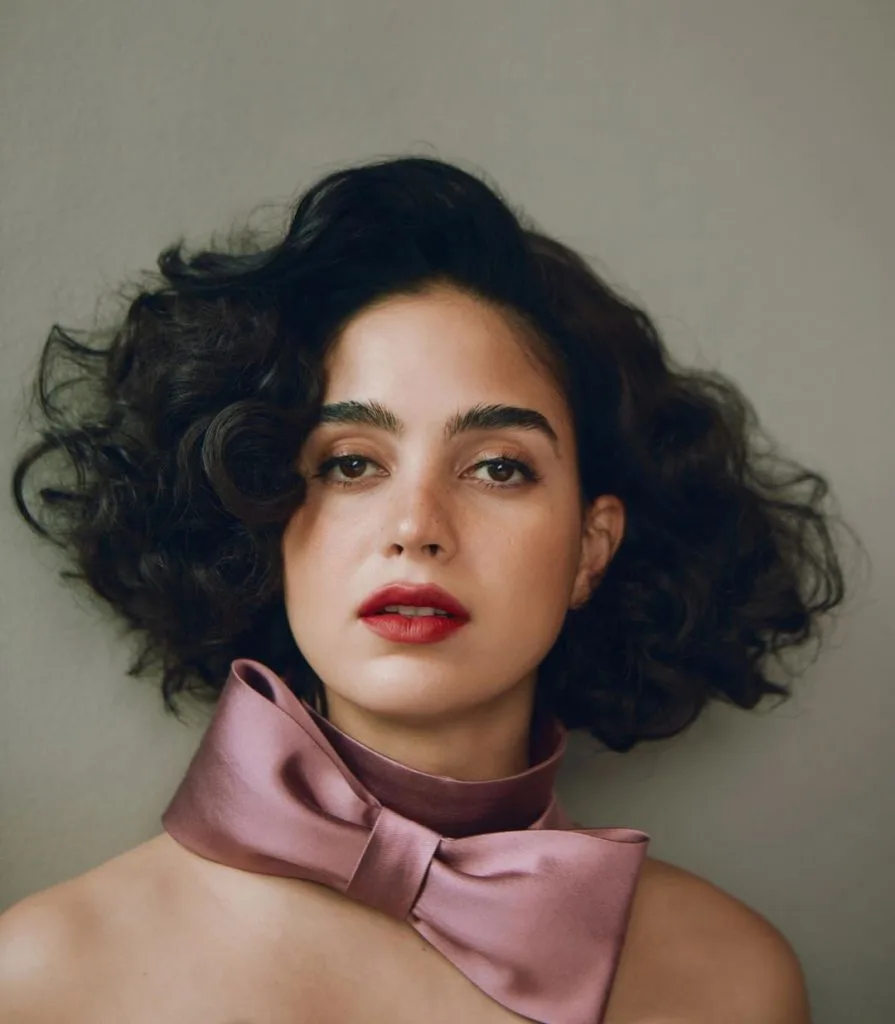 For an ultra-glam style, side-part your curly long bob and really play up the big hair. If your hair isn't naturally curly, hot rollers are a better choice than a curling wand. (And yes, hot rollers still exist, and they're better than ever.)
14. Middle Part Curly Hair Lob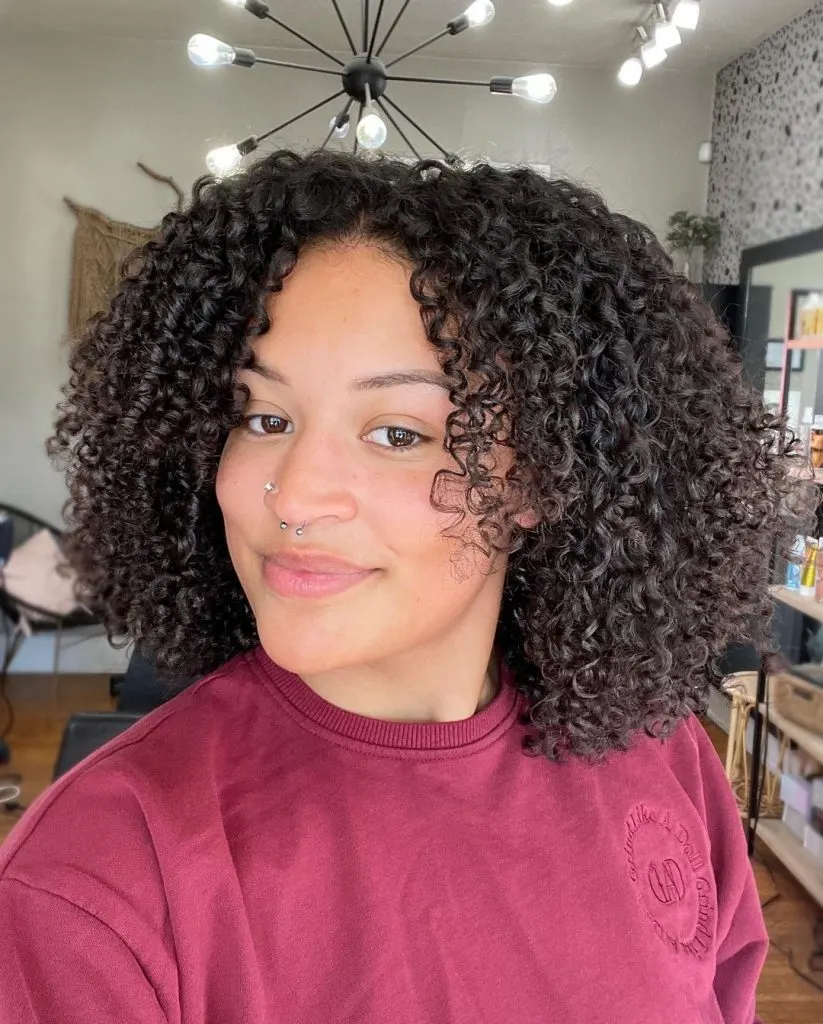 Wearing your long curly bob with a middle part can be tricky, so avoid a flat top with wispy, face-framing bangs.
15. Long Curly Bob With Center Part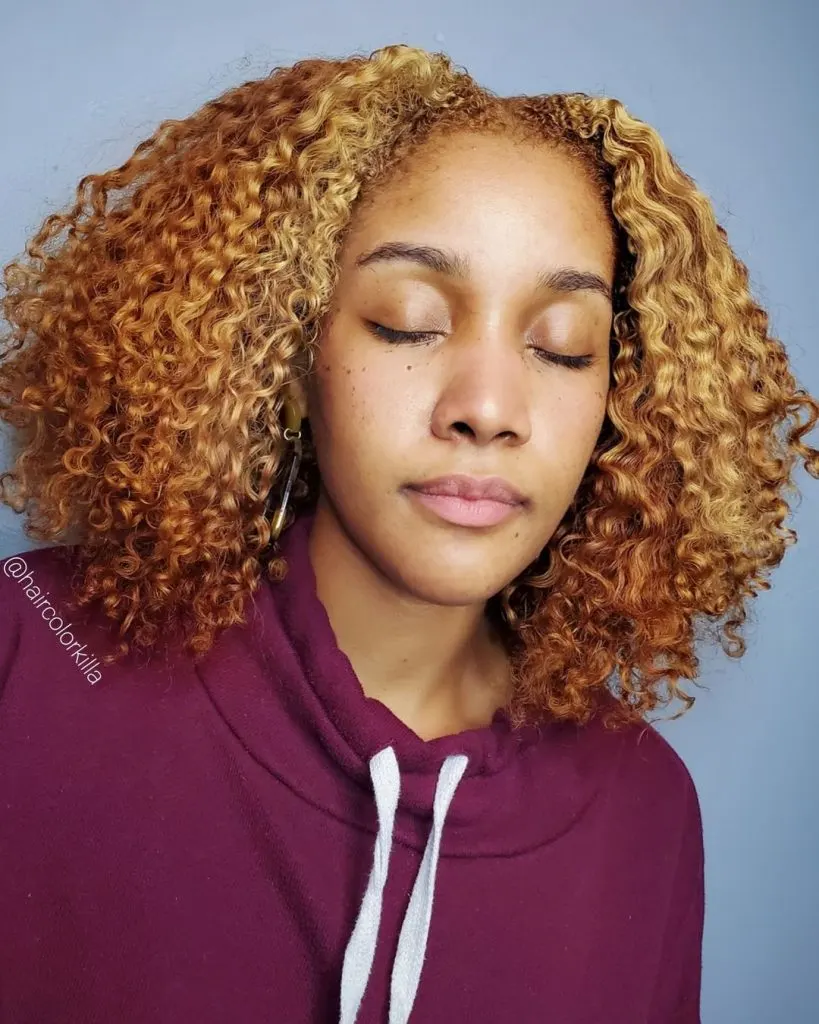 Defined, bouncy curls—that's what it's all about. Keep your hair trimmed, visiting the salon around every three months, and style using a curling lotion to separate your curls.
16. Natural Wavy Bob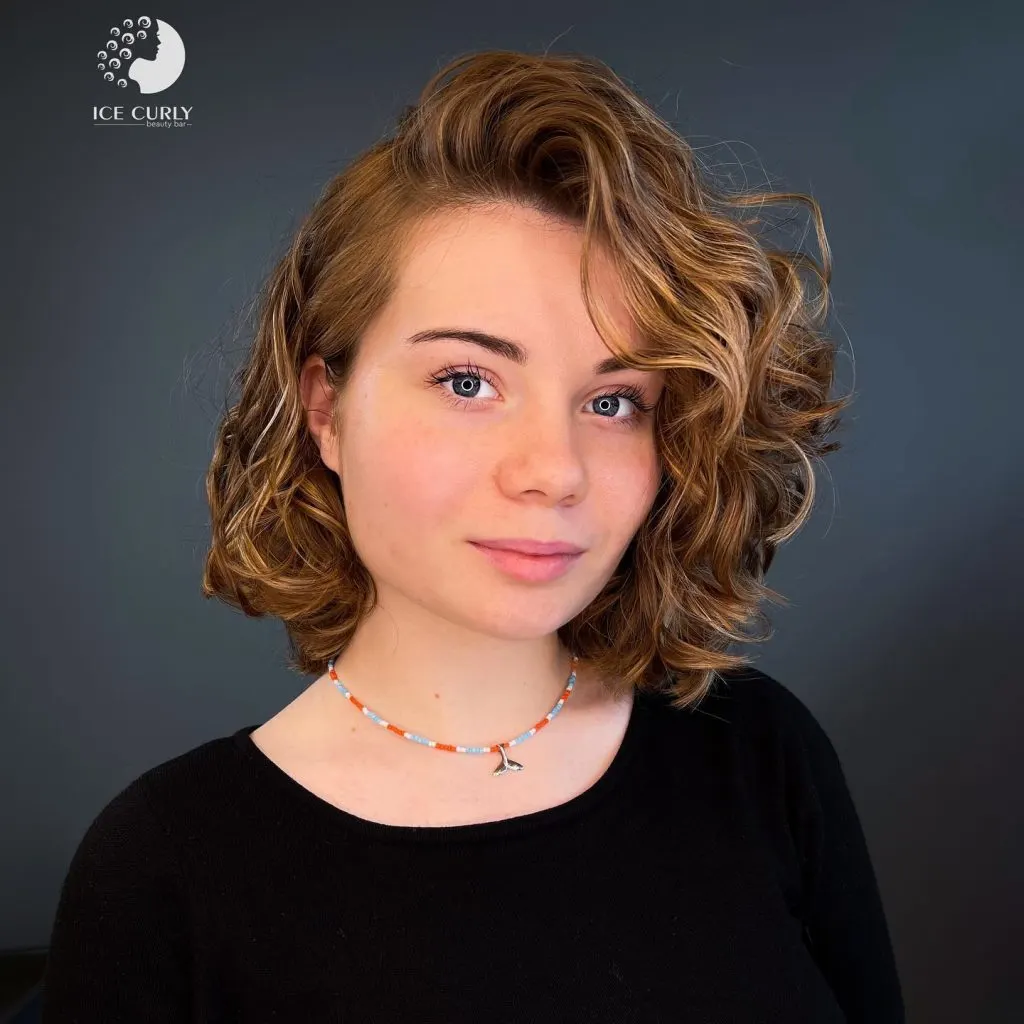 To maintain your natural texture, let your wavy hair air dry, or blow dry it with a diffuser. Lots of scrunching is a must, whichever method you pick.
17. Layered Bob Cut Hair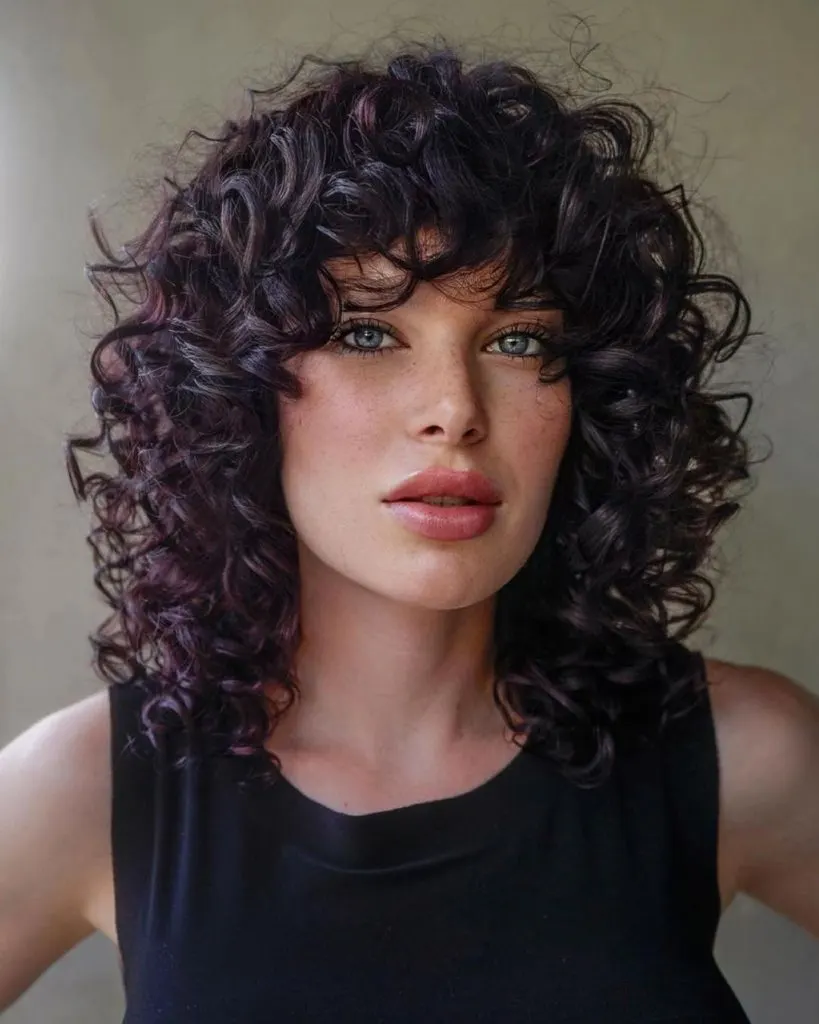 This curly long layered bob cut is effortless and pretty, and once you have your curly routine down, super easy to style!
18. Shoulder Length Naturally Curly Bob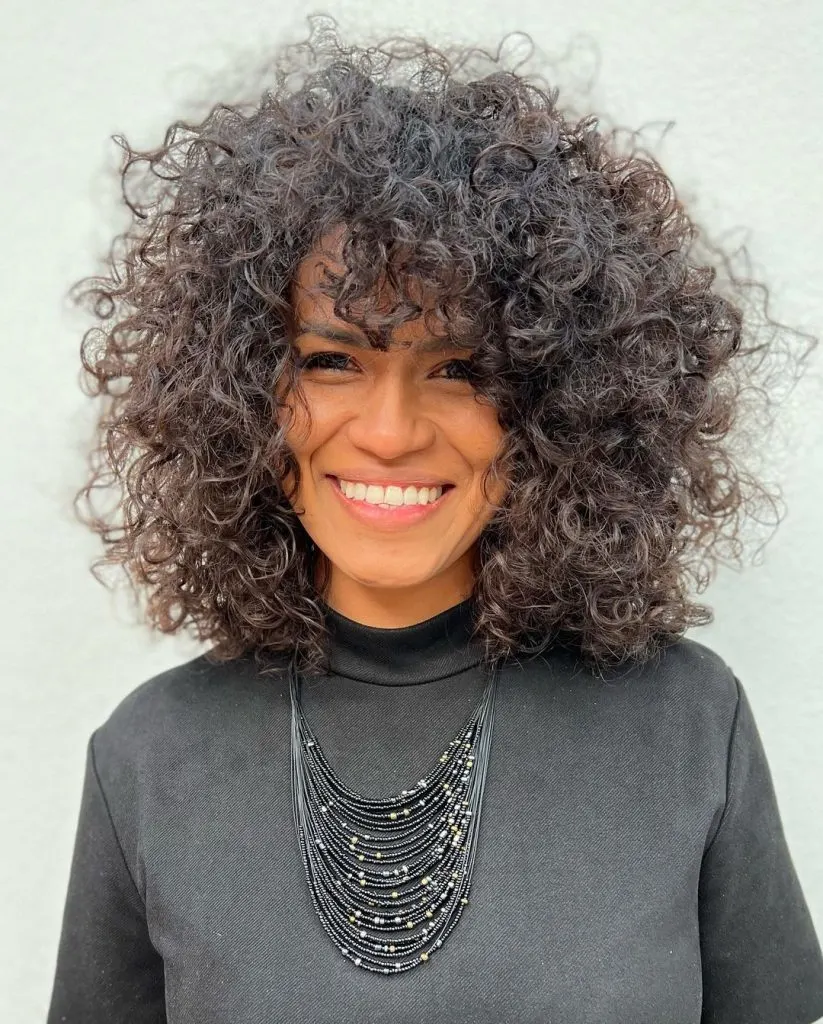 Natural texture comes to the spotlight when your hair is cut well, and it's doubly so if your hair is curly. Before you let your stylist cut your hair, ask them plenty of questions about what they intend to do and how, and only let them go for it if you're satisfied with the answers.
19. Fine Hair Long Curly Bob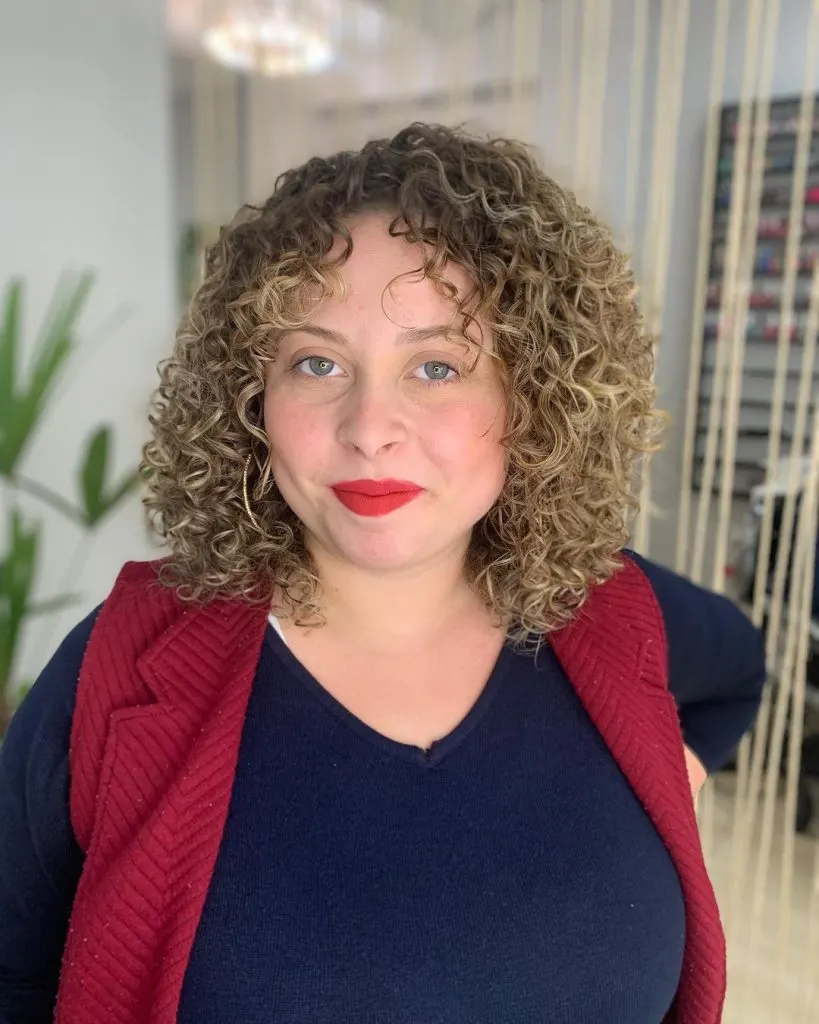 If your hair is fine and curly, a long bob will help you maintain curl definition that longer styles might make difficult.
20. Curly Bob With Curtain Bangs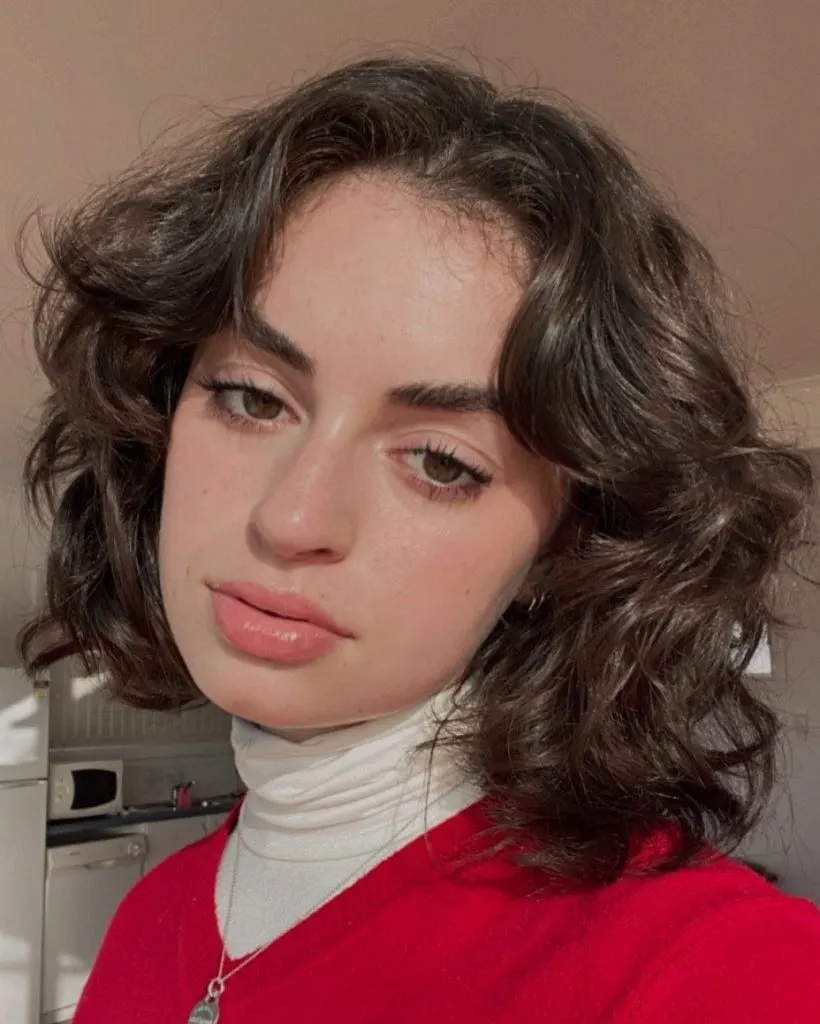 Curtain bangs work for all hair textures, including curly and wavy, but they need to be cut in a way that plays along with your hair, instead of making you struggle to tame them.
21. Shoulder Length Layered Curly Bob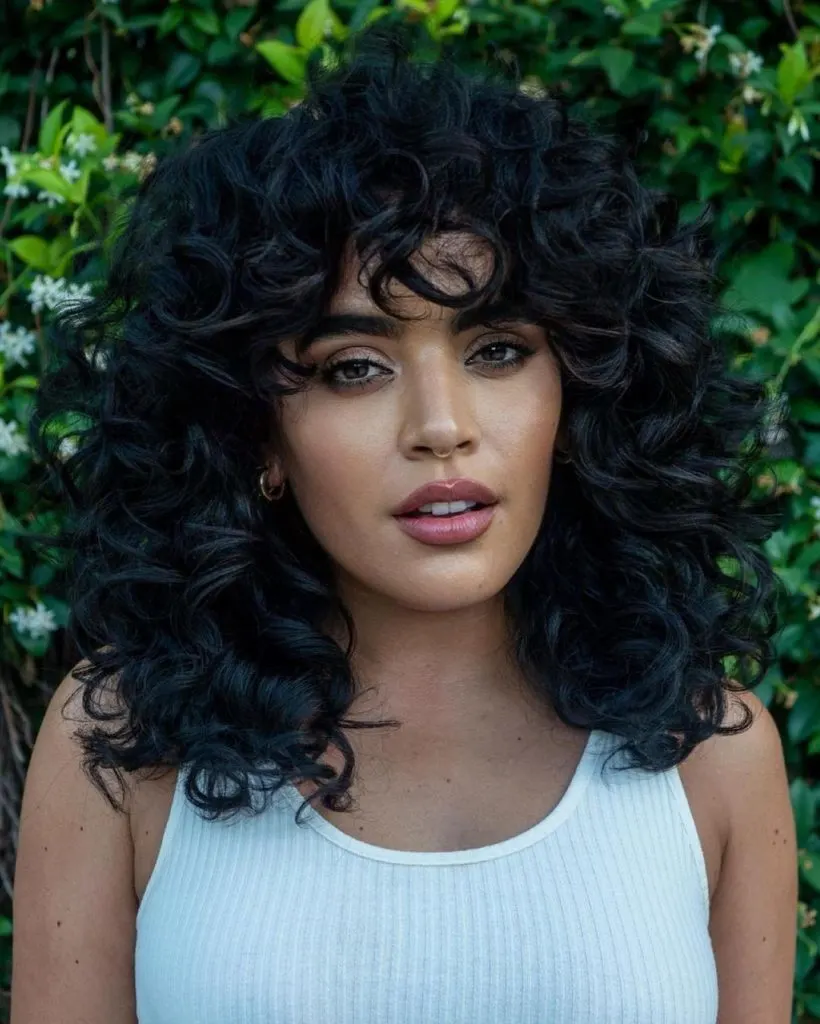 When you think of a lob haircut, your first thought is probably the iconic blunt cut with beachy waves, but a rounded long curly bob is another great option—the volume and body possible to achieve with this hairstyle are truly glamorous.
22. Curly Bob Haircut With Bangs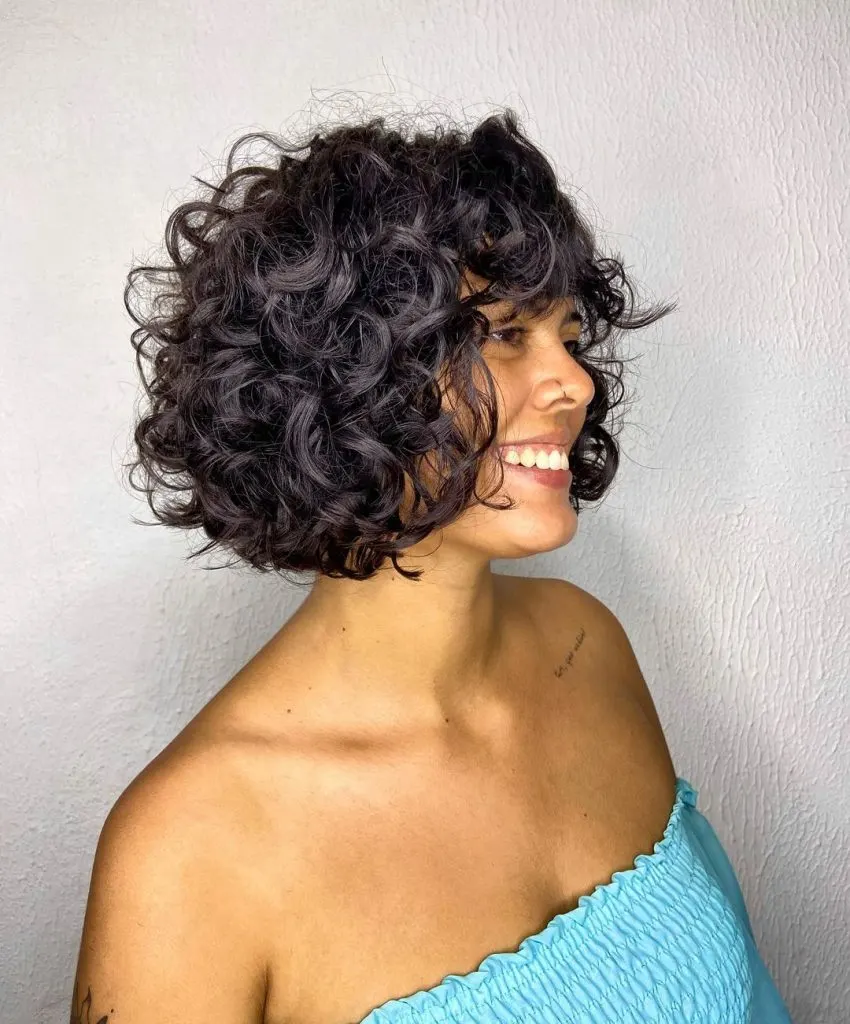 Bangs can instantly make any haircut cuter, but they're a particularly adorable addition to a long curly bob. If you have a long or square face shape, full-coverage bangs will look especially flattering.
23. Long Curly Bob With Side Part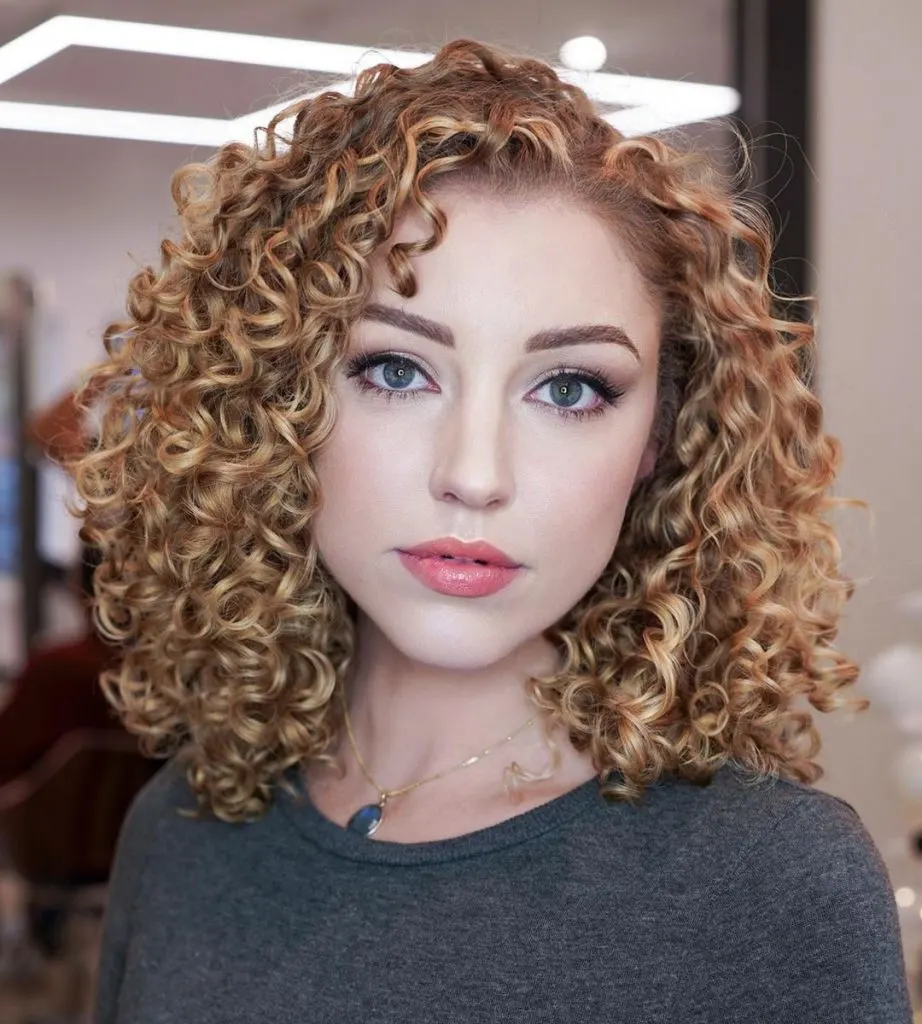 When styling tight spiral curls, don't skimp on the product. Apply moisturizing cream to wet hair generously from root to tips to achieve defined curls.
24. Layered Curly Bob With Bangs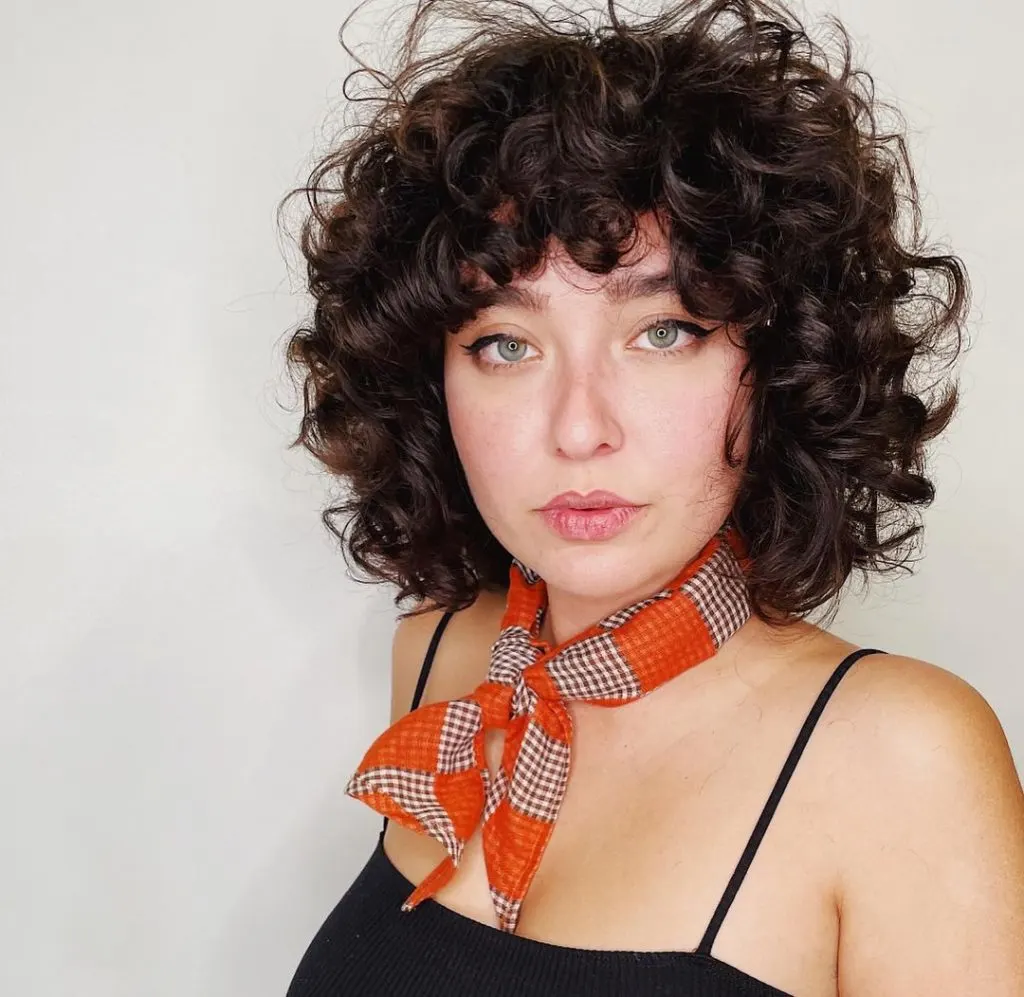 A layered curly bob will show off your natural texture and, depending on the type of bangs you choose, draw attention to your favorite feature.
25. Rounded Long Curly Bob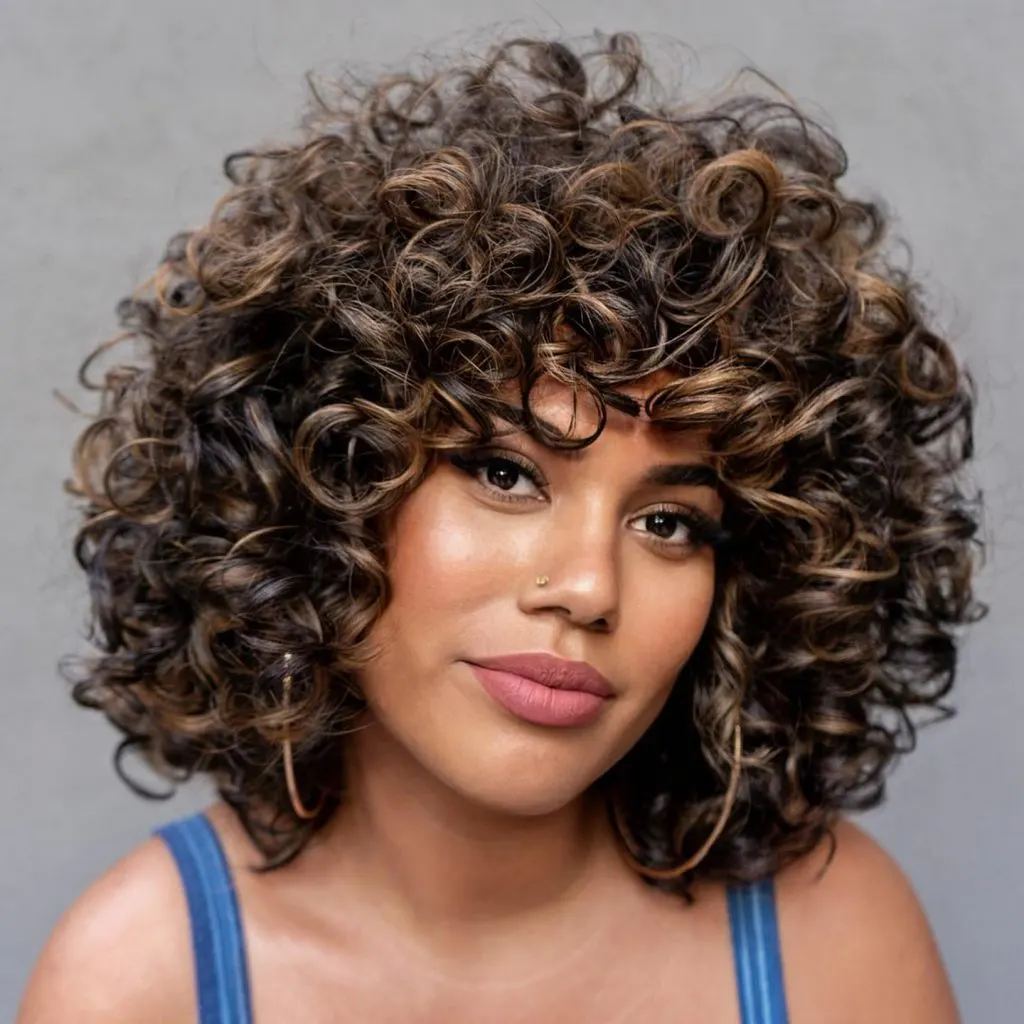 To achieve a perfect haircut, you need to work alongside your hairdresser; in other words, you need to come prepared to your appointment. Tell them about your routine, how your hair behaves and any issues you might have. This way, your stylist will be able to give you a cut that works with your hair and for your particular needs.
26. Blunt Long Curly Bob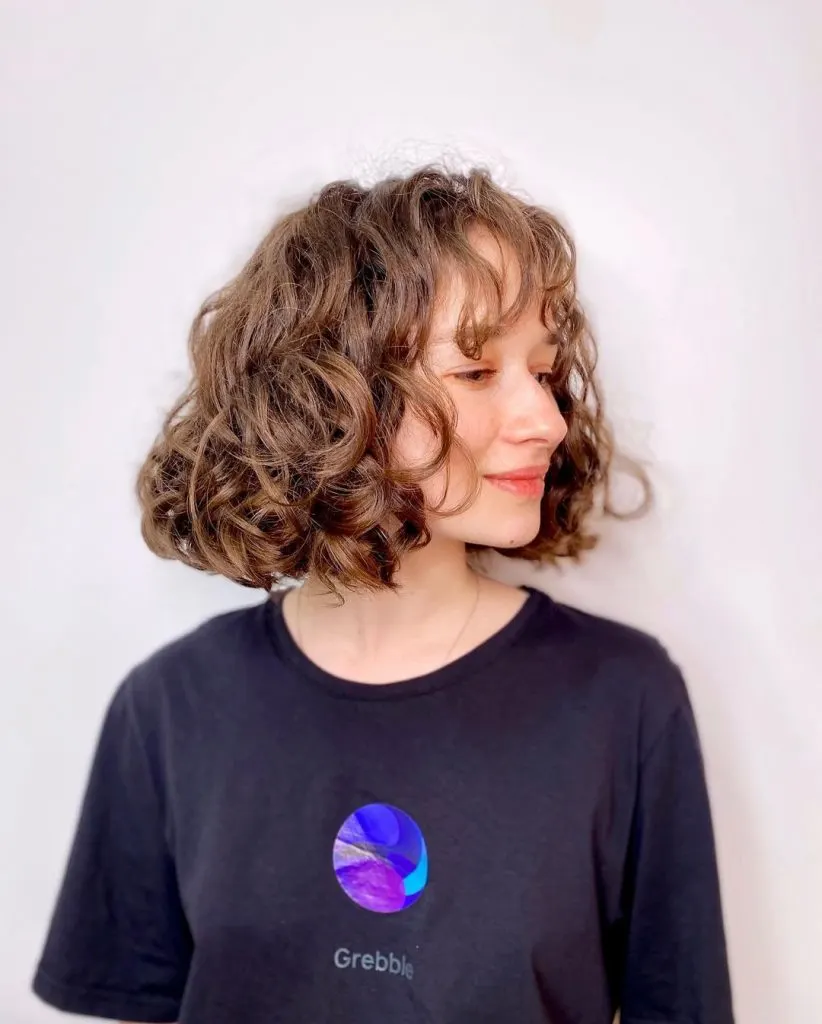 A blunt-cut bob is all about volume, and this applies to all hair textures. To enhance the volume of your curly blunt bob, blow dry with a diffuser instead of letting your hair air-dry.
27. Wavy Bob With Bangs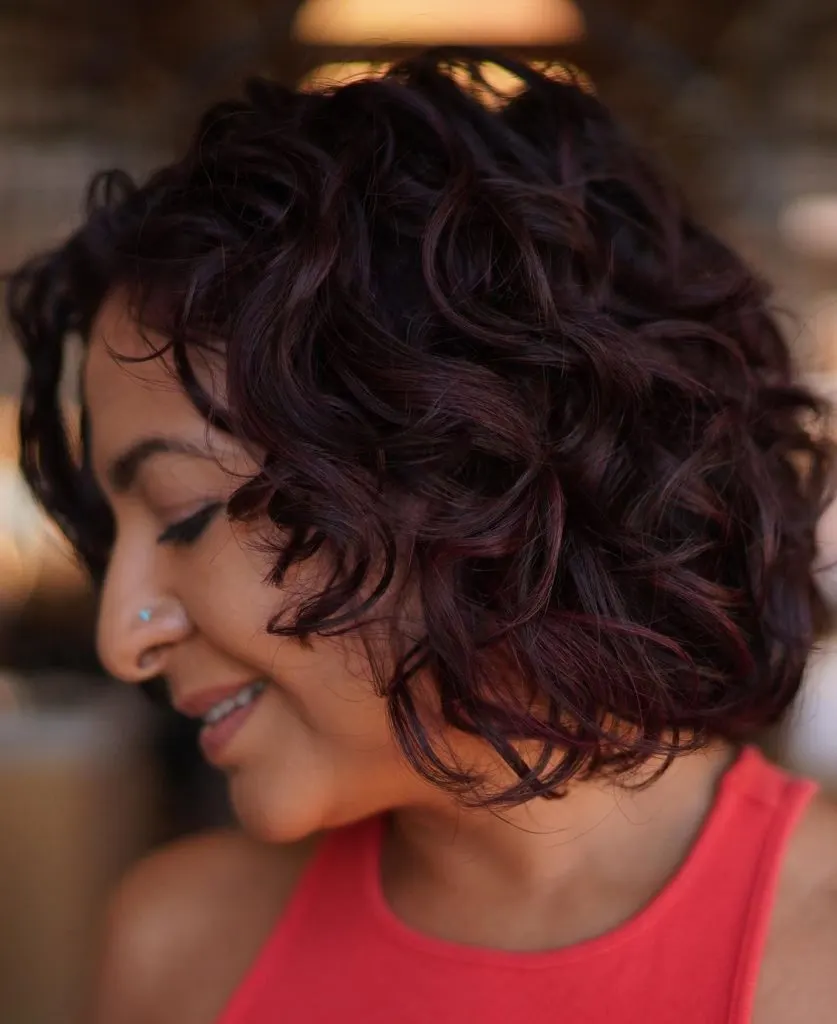 Even though type 2c hair—S-shaped waves that start at the root—is classified as wavy, the wave pattern is very defined and behaves like curly hair. This is why you can't go wrong if you use products meant for curly hair even though your hair is wavy.
28. Shoulder Length Curly Bob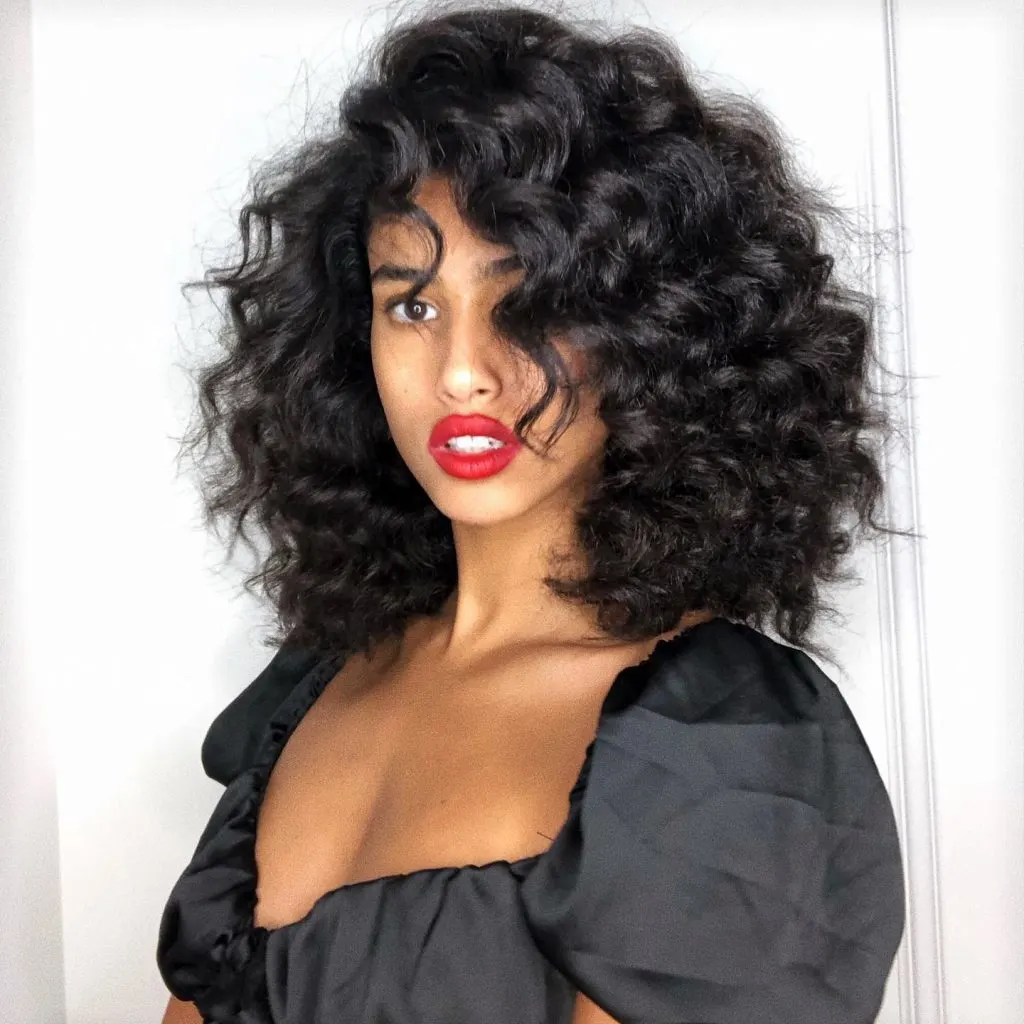 Layers throughout the length and a couple of face-framing strands will give a romantic and soft vibe to your long curly bob.
29. Curly A-line Bob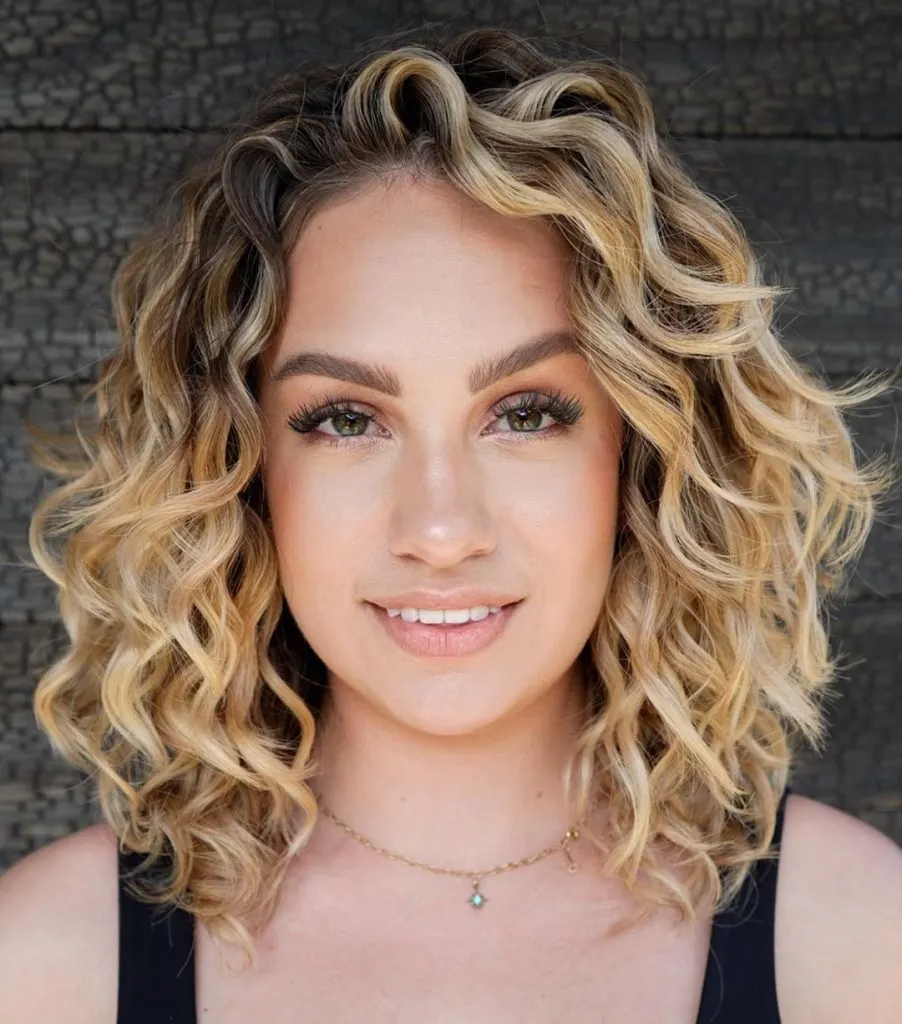 Whether your hair is wavy or curly, long layers will give you volume and structure, and take off the bulk at the bottom.
30. Layered Long Curly Bob With Bangs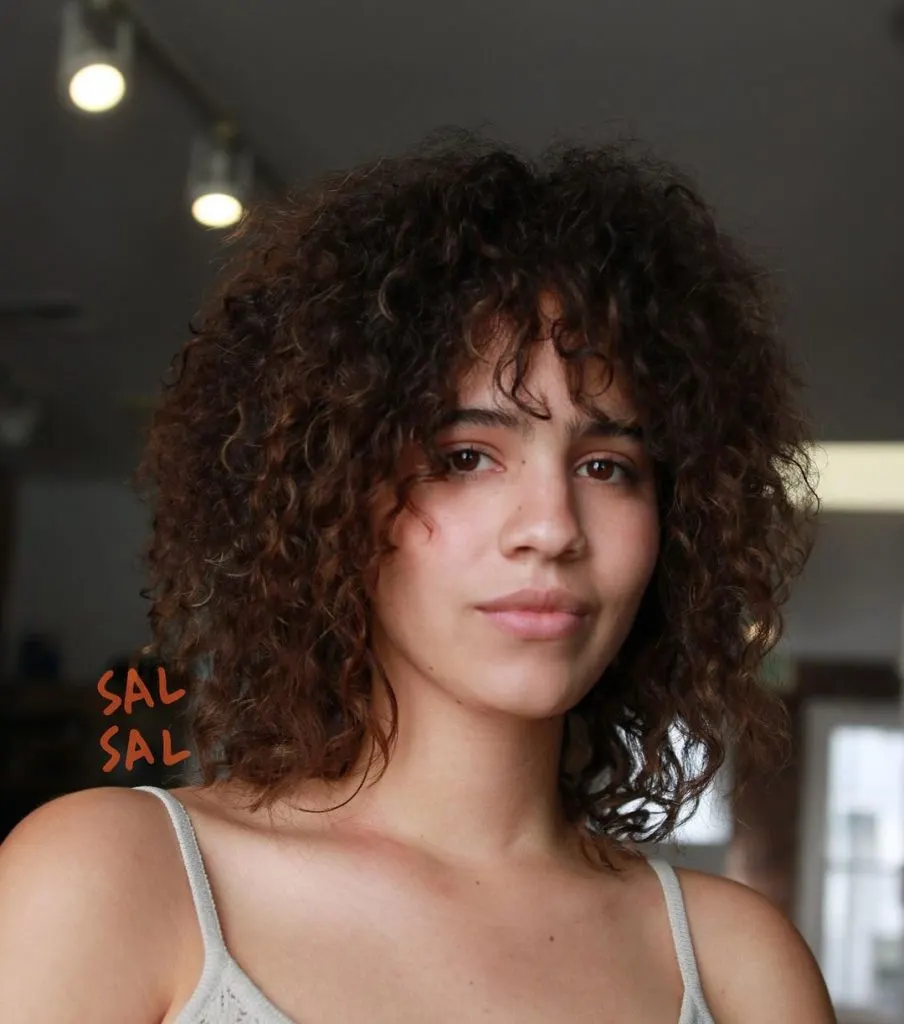 Short bangs are a must for a shaggy long bob—they frame the face and create balance.
31. Natural Curly Lob With Side Part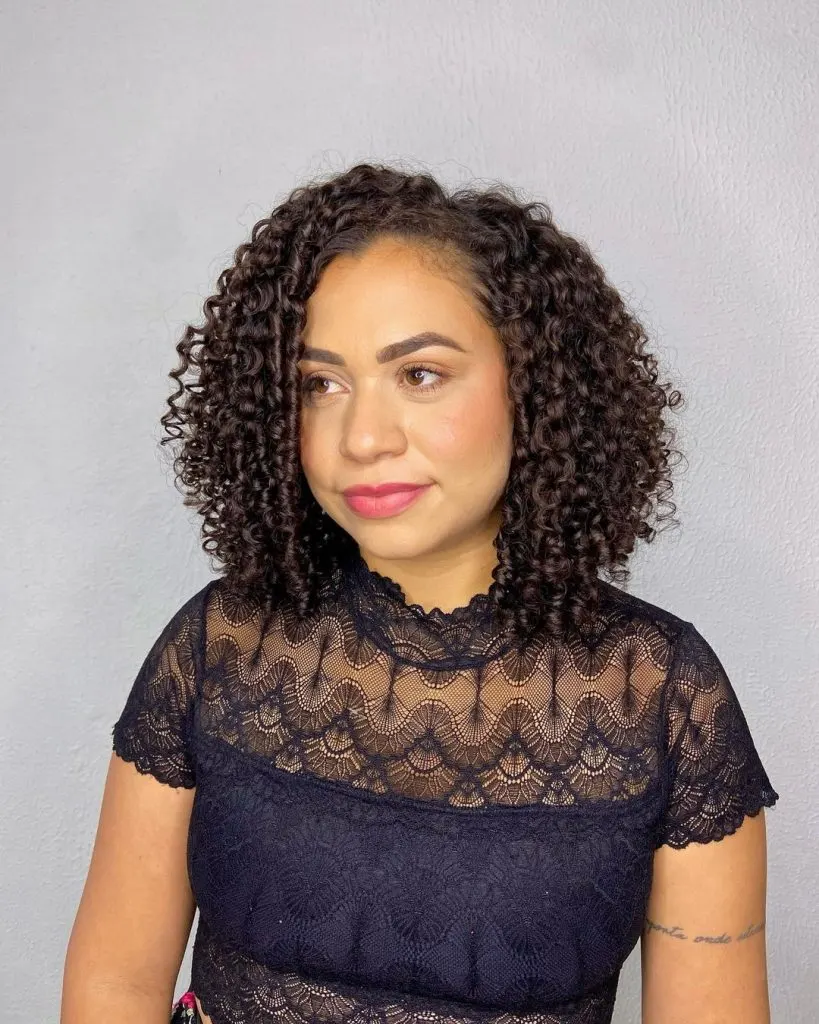 Tight spiral curls are prone to dryness which leads to breakage, so your priority should be keeping your hair moisturized—leave-in conditioner followed by cream should do the trick.
32. Curly Stacked Lob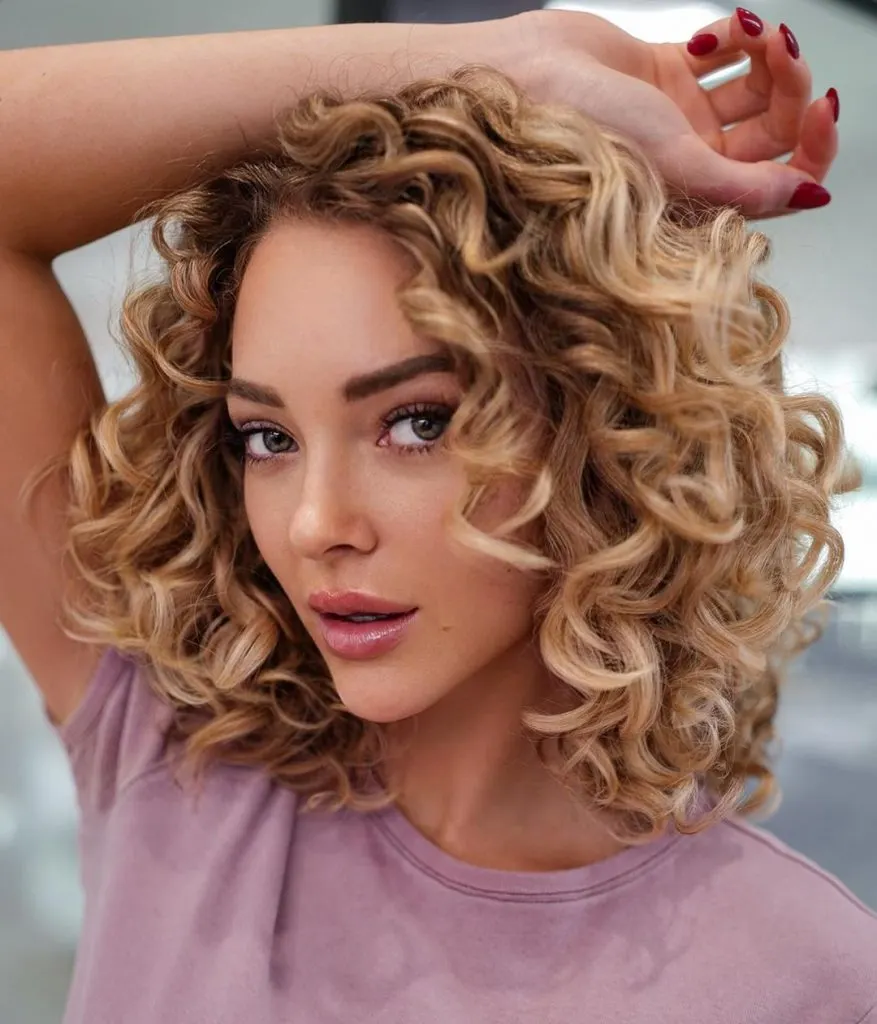 Subtle, curl-by-curl layering to shape and soften your long bob will help your curls become the star of your style.