The shaggy bob haircut blends two of the biggest hair trends at the moment to create the ultimate cool-girl chop. With the delicious texture of the shag combined with the crisp length of the bob, it's casual but edgy—and impossible to resist.
Take a look at some ideas on making the shaggy bob work for you.
1. Shaggy Bob Haircut With Full Fringe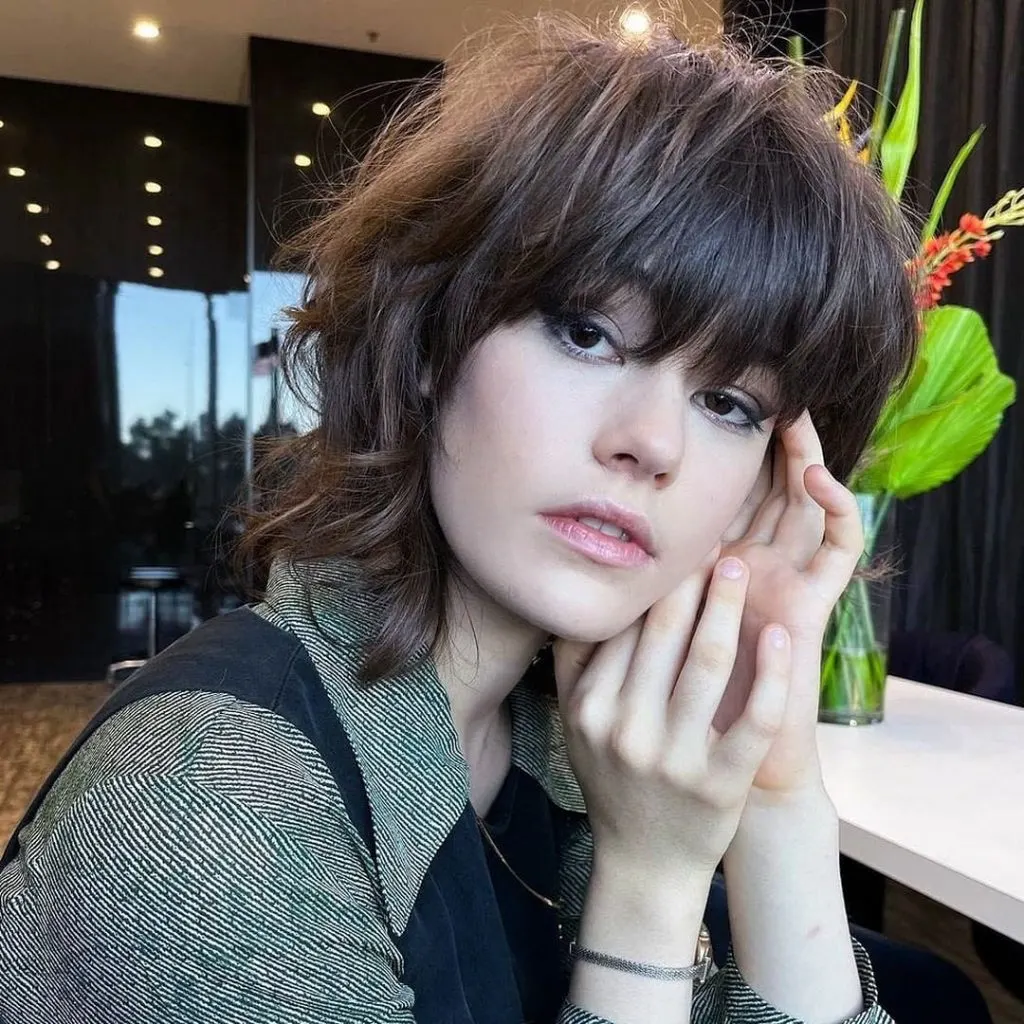 So what's the deal with the shaggy bob and why is it so popular? The answer is simple: it's the perfect mix of bob length ease and shag texture coolness which results in an easy, laid-back style with more attitude than seemed possible until now.
2. Long Shaggy Bob Haircut With Bangs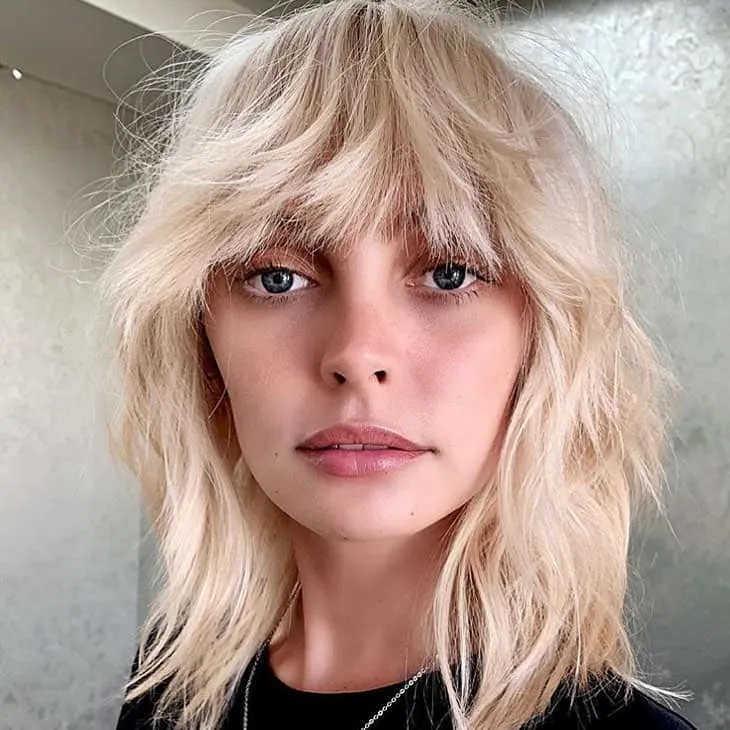 Shaggy layers sit around the face in a way that's both similar and different than your typical curtain bangs: choppy texture and blunt ends give your the same amount of face framing, but the vibe is much edgier and more current.
3. Medium Choppy Bob Haircut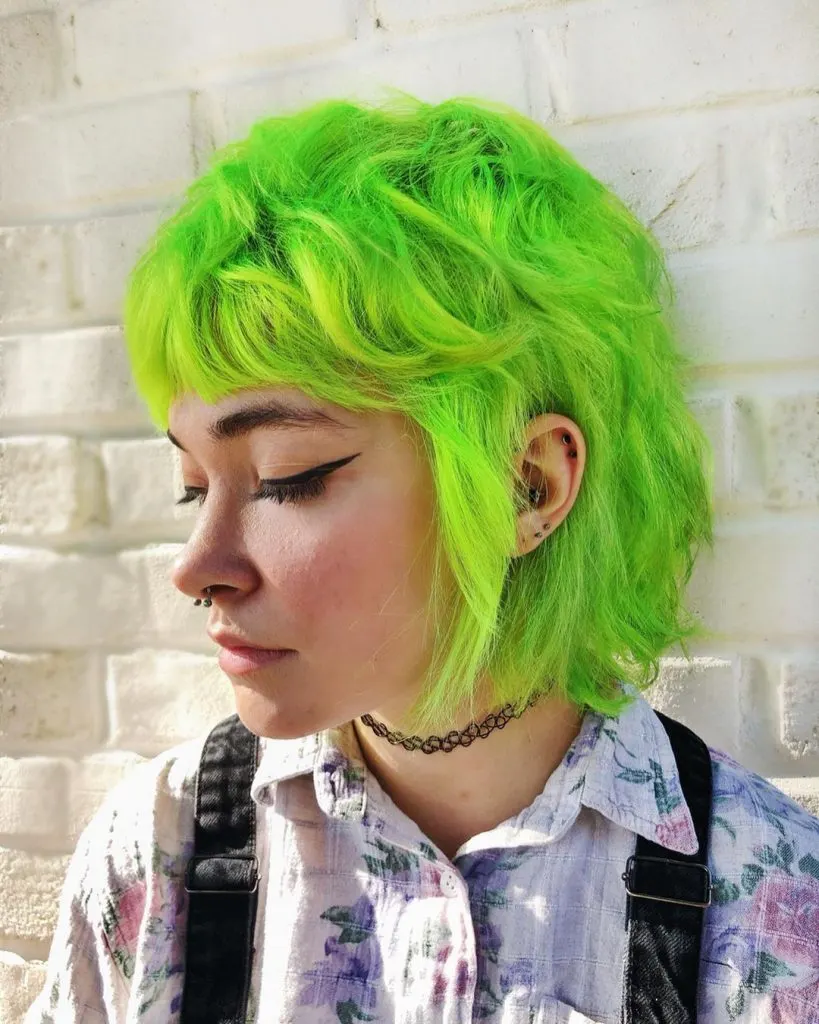 Playing with the length of your bob and the layers doesn't just serve to make the haircut tailor-made for your face, but also to express the vibe you want to achieve. You can leave the layers longer for a more toned-down look, or go extra short and choppy to really make a statement.
4. Shaggy Layered Bob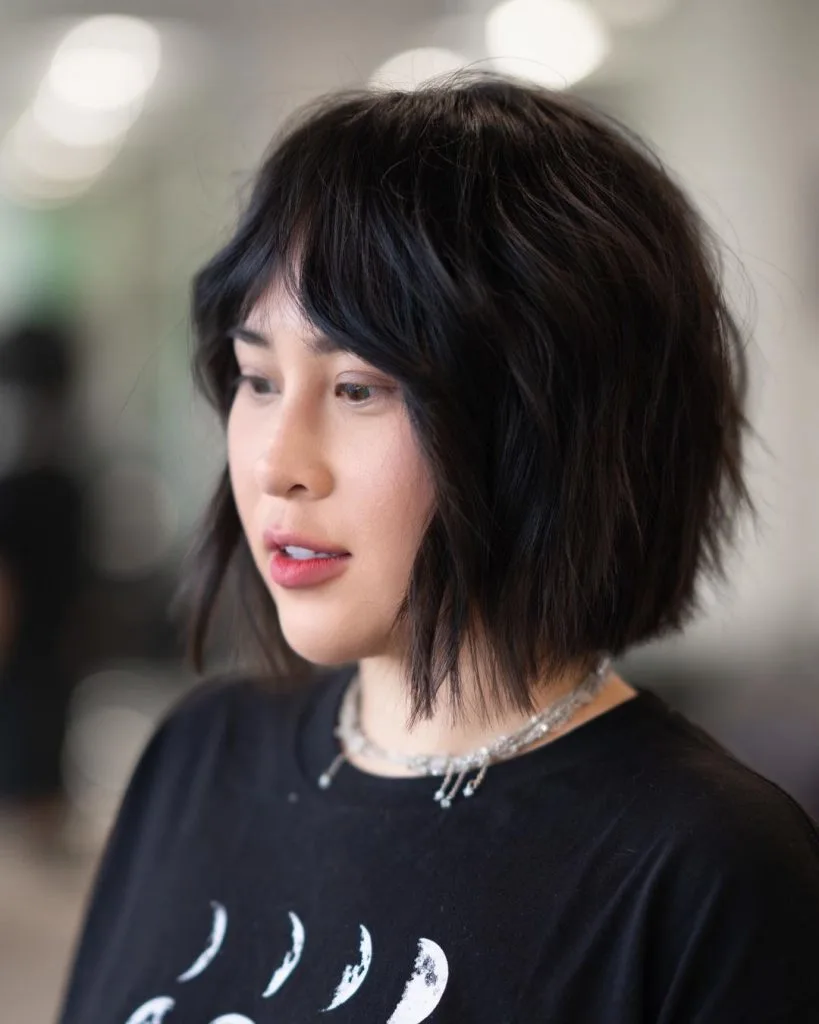 This choppy bob with perfect bangs and a blunt outline throughout is super-easy and has plenty of sexy, lived-in texture that everyone wants.
5. Shaggy Long Bob Haircut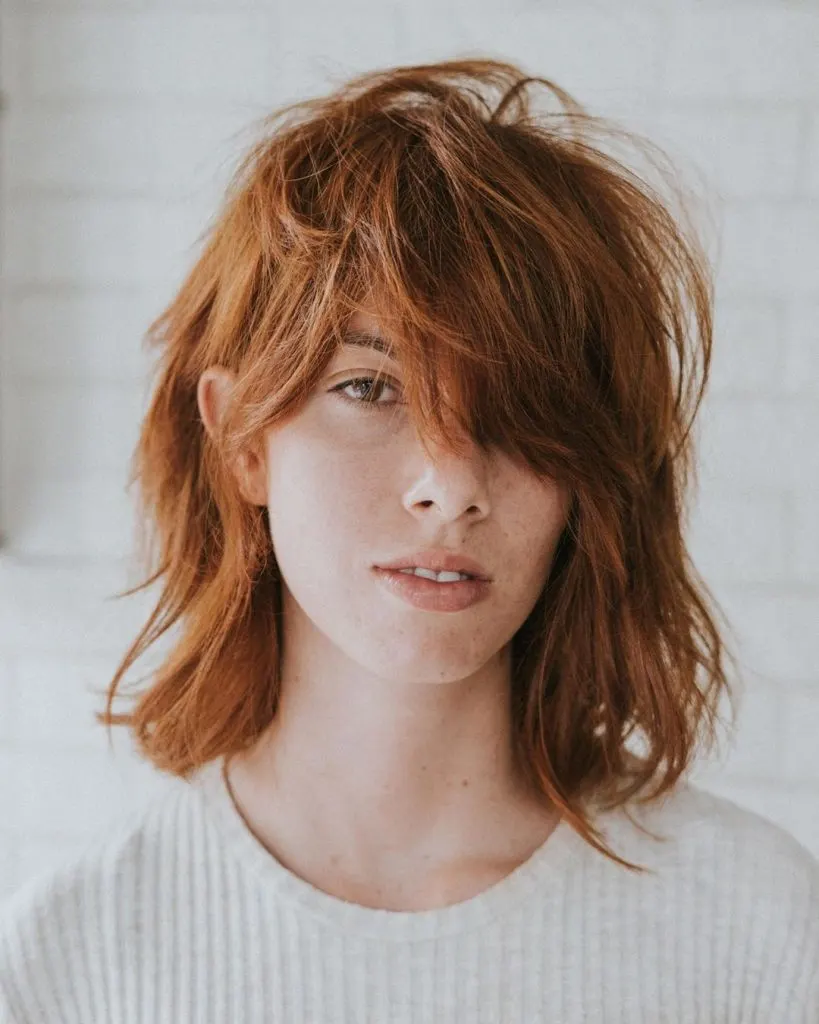 A shaggy bob is incredibly versatile and its vibe depends entirely on how you style it. It looks best a little rough and undone, and that's easily achieved if your hair has some natural texture. Apply serum and diffuse, scrunching with your fingers until dry.
6. Short Shaggy Bob Haircut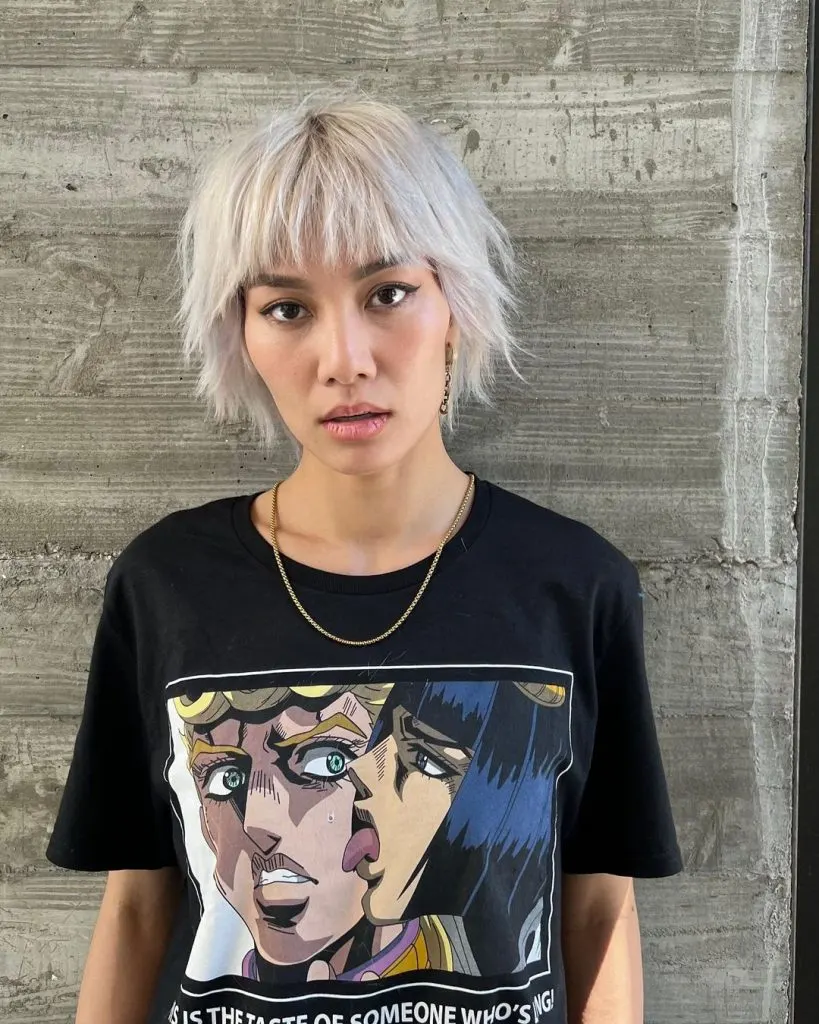 This cute short bob with bangs really packs a punch: the choppy texture, the platinum color and the lip length result in a chic, high-fashion look.
7. Shag Haircut With Bangs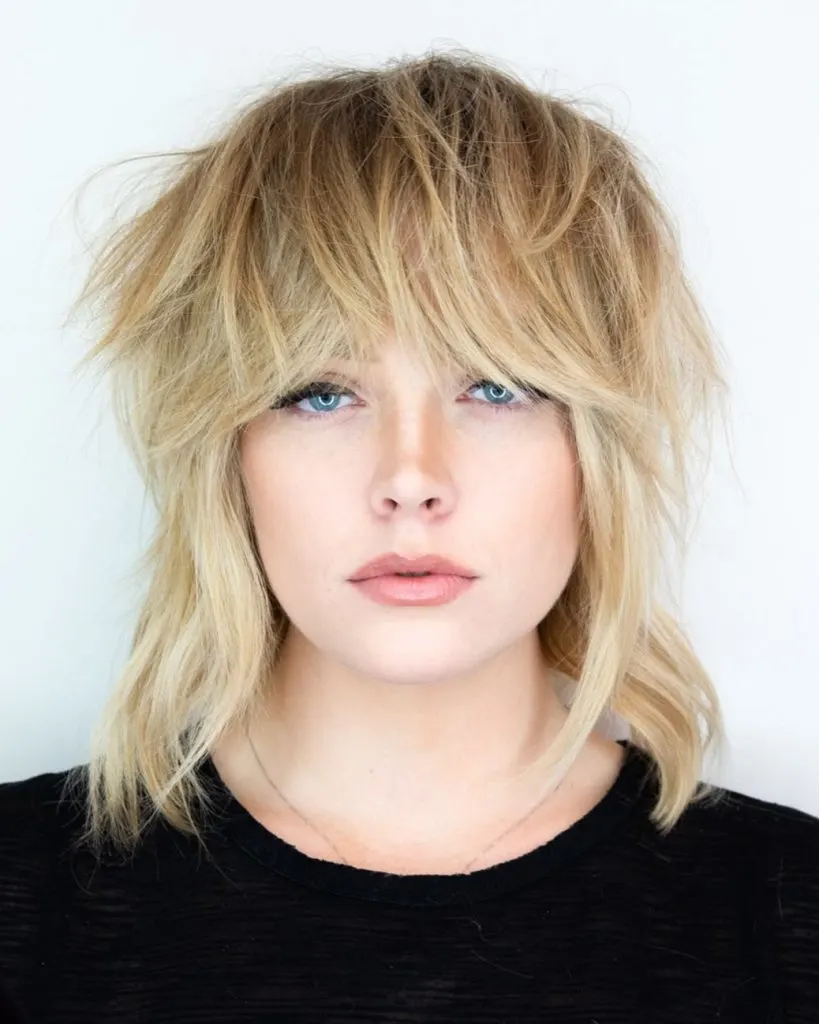 The shaggy bob obviously takes elements from the shag and the bob, but it's also inspired by the wolf cut and the mullet. These styles share enough similarities that the distinction is sometimes unclear, but there are no rules—you can combine whatever works for you and call your haircut whatever you want to call it.
8. Shaggy Bob Haircut With Bangs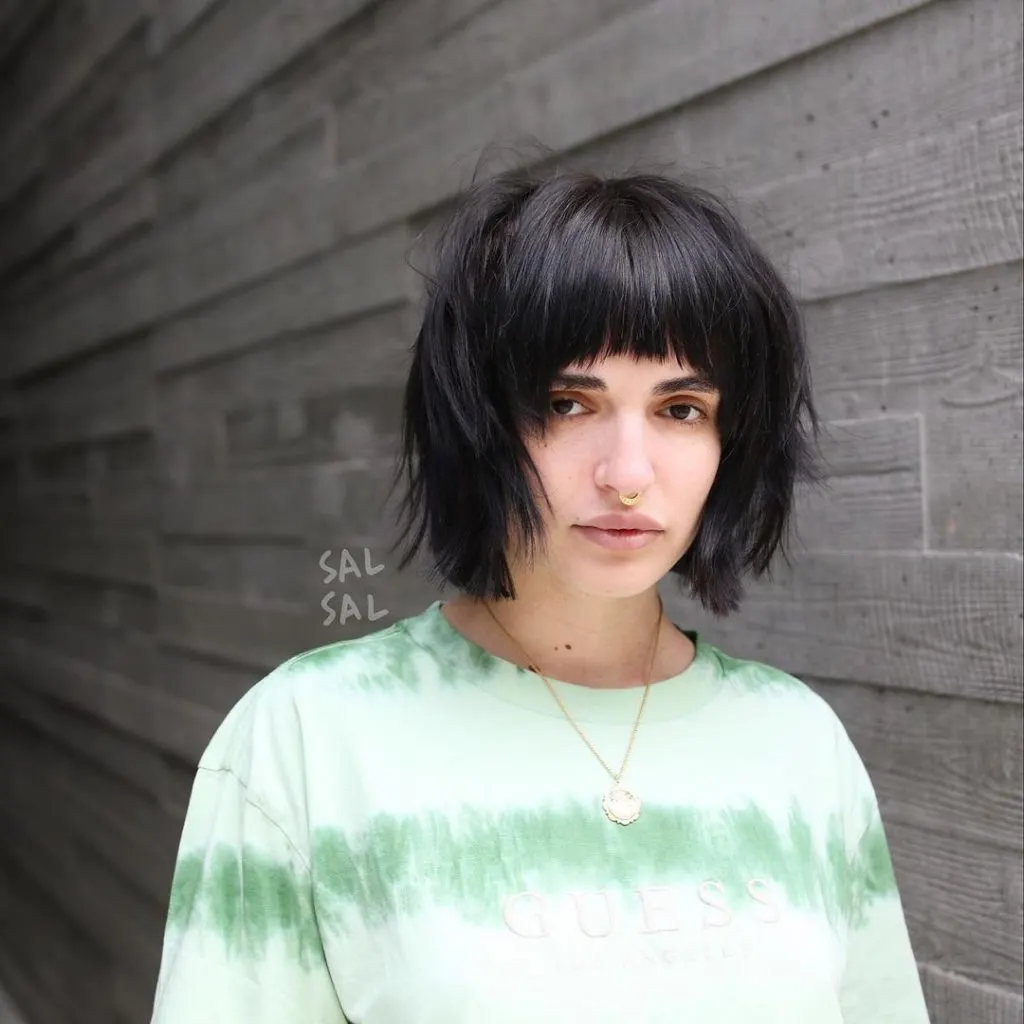 With all the layering involved in a shaggy bob, some type of face-framing is inevitable. You can try anything from curtain bangs to a full fringe, but the one thing they have in common is the choppy, layered finish that creates movement.
9. Jaw-Length Shaggy Choppy Bob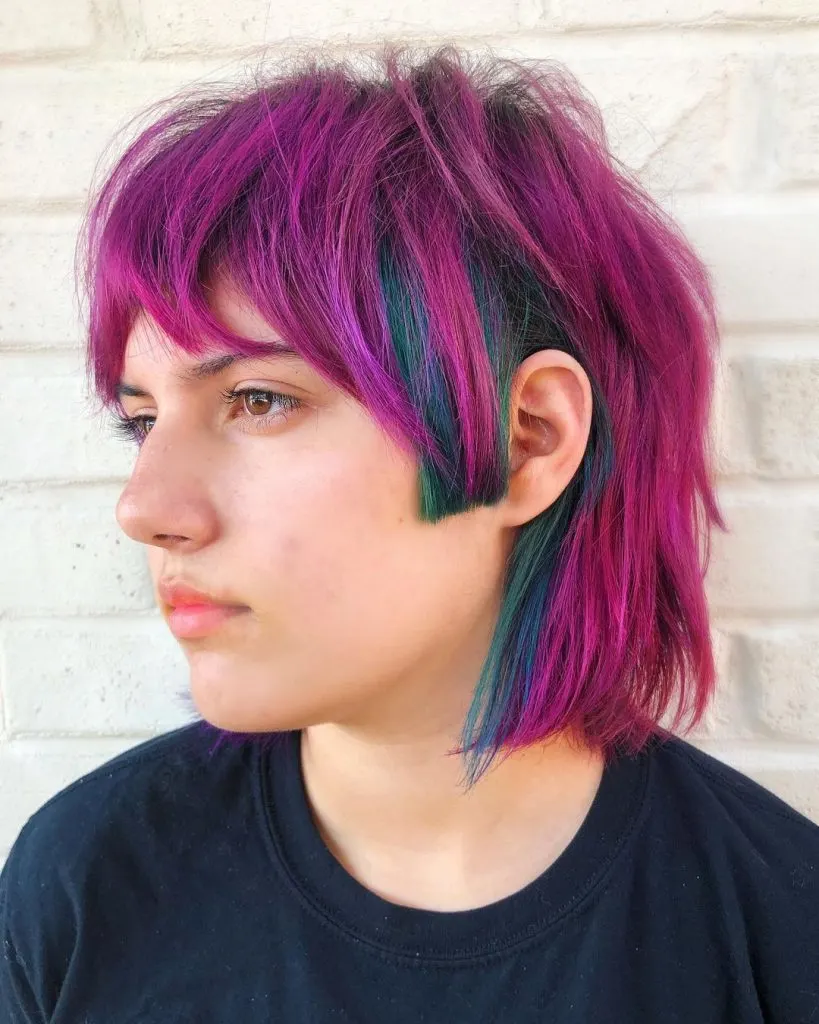 This shaggy bob/mullet combo is unique and unexpected. Blunt sideburns and awesome lift at the crown give off an edgy and chic vibe that works so well with the vibrant color.
10. Shaggy Bob Haircuts With Bangs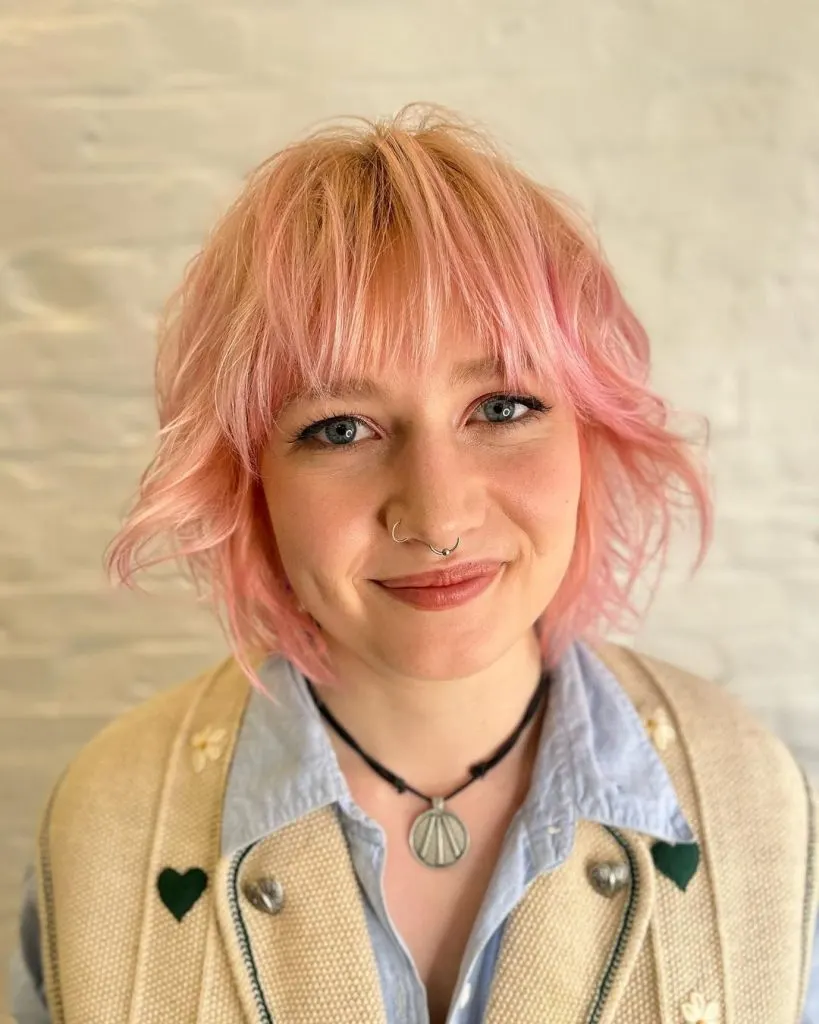 A romantic take on the shaggy bob involves layers that are more wispy than blunt and pretty, face-framing fringe. The soft pink color brings another level of cute.
11. Shaggy Choppy Bob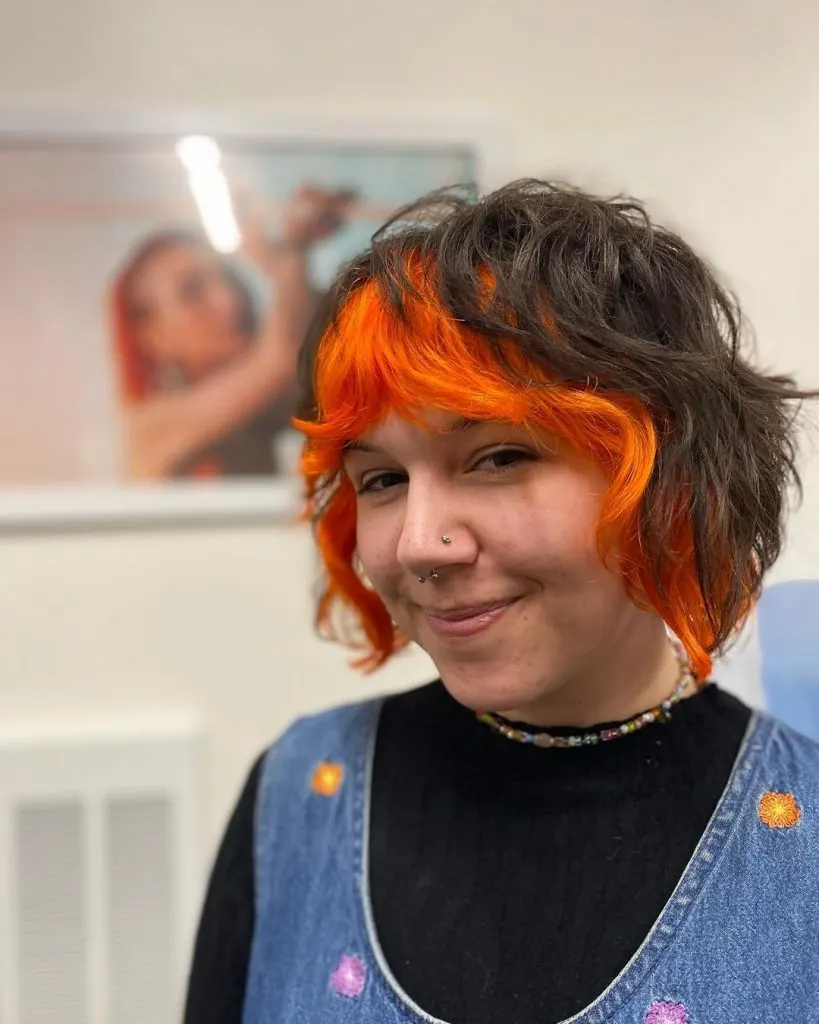 Ultra-shaggy and colorful for the daring. If you're looking to make a statement, short choppy haircuts make it easy with their wild, rockstar texture.
12. Long Shaggy Bob Haircut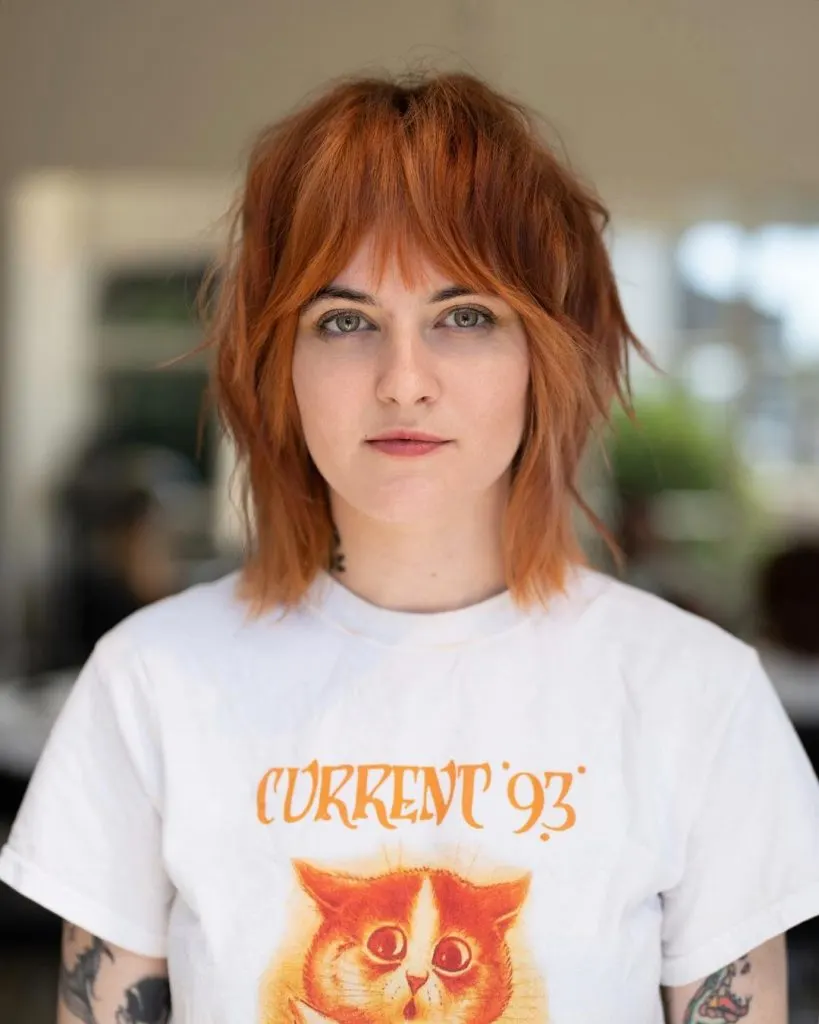 Generally, shaggy bob haircuts look best with minimum styling, but if your hair has no natural texture, it's going to take some effort to keep it from falling flat and losing shape. A texturizing product is a must and you might need some heat styling too, if your hair is pin-straight.
13. Shaggy Messy Bob With Bangs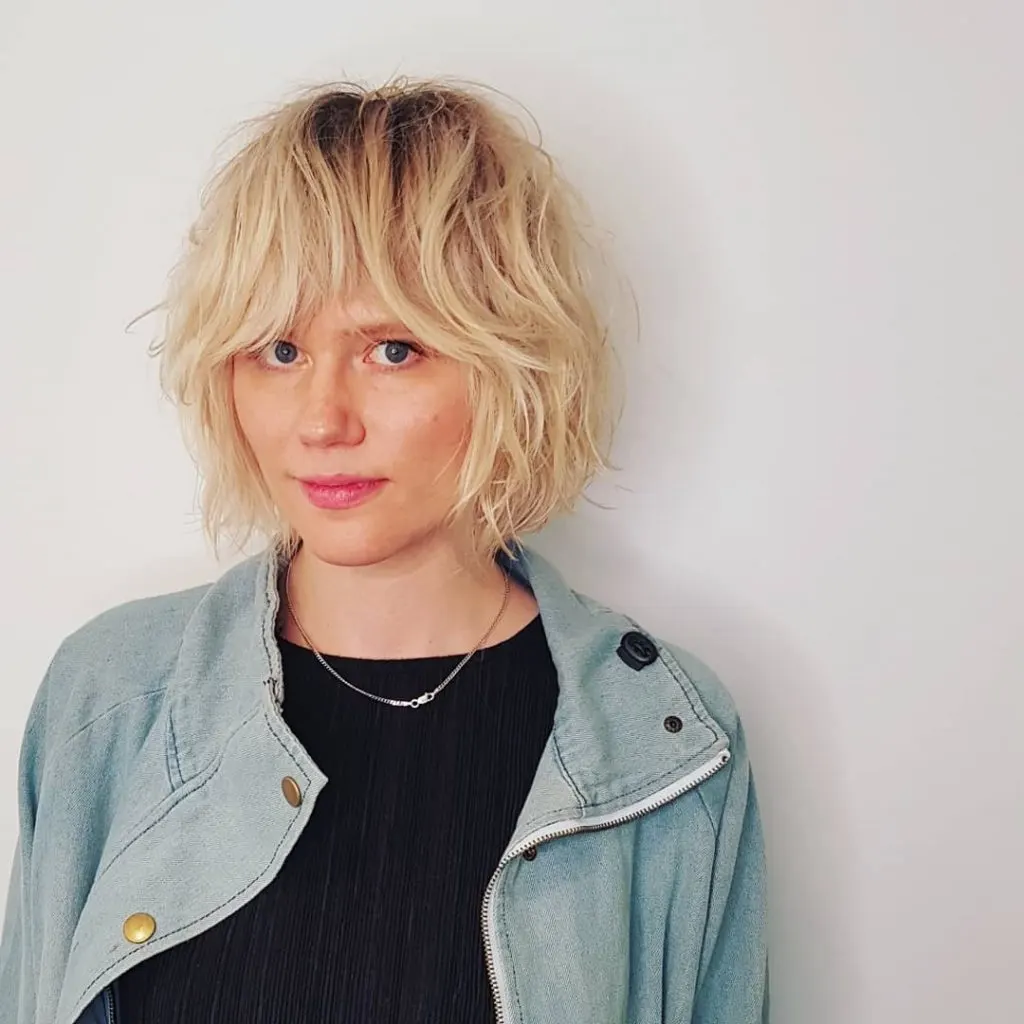 This tousled jaw-length bob is as light as it's edgy. It's pretty thanks to the face-framing bangs, while the root shadow and the choppy layers give off a grungy vibe.
14. Medium Shaggy Layered Bob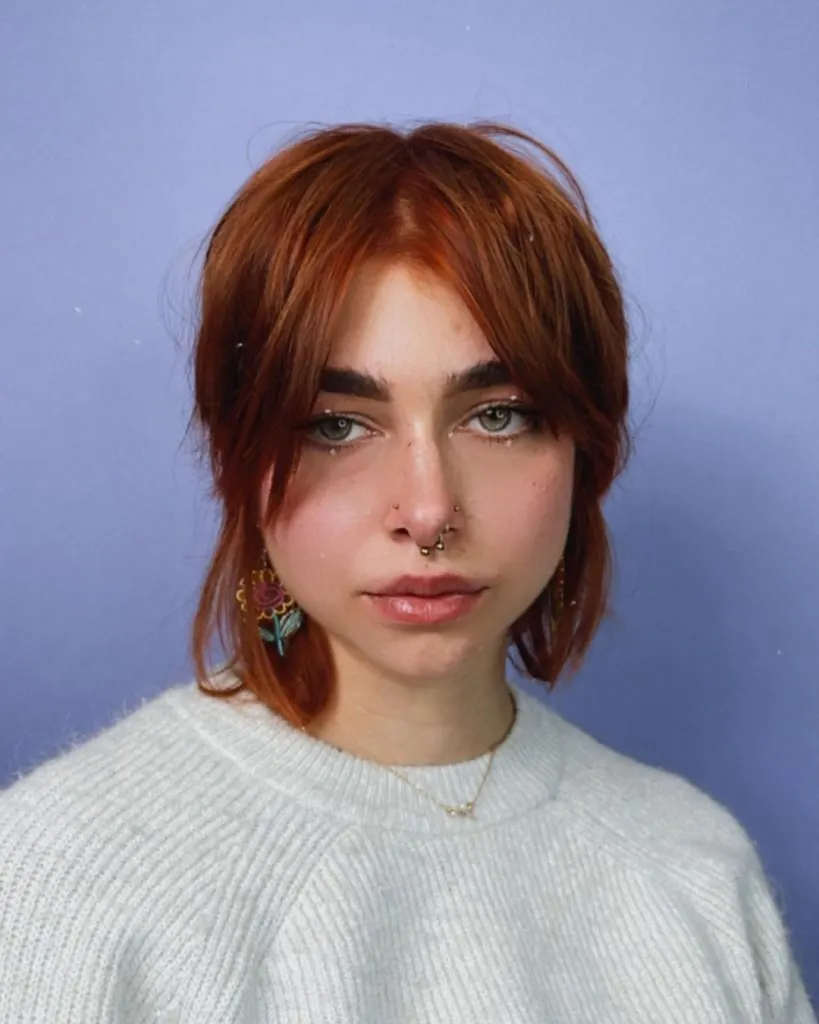 One of the strengths of layers around the face is what they do when the hair is tied. Most bob styles can be worn at least half-up, like this flattering and cute 'do.
15. Shaggy Pixie Bob Haircut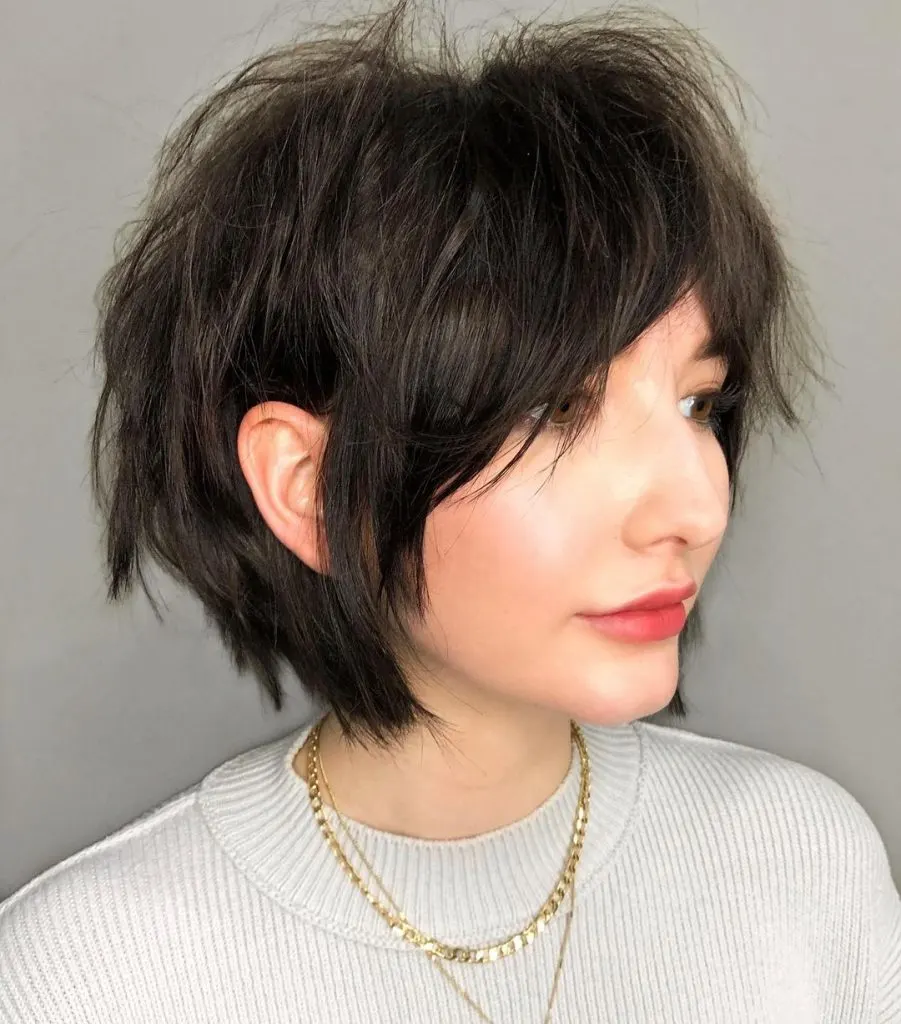 Any type of bob can go shaggy, like this adorable blend of pixie cut and stacked bob. This length is lightweight and creates a fluffy halo that makes a gorgeous frame for the face.
16. Shaggy Messy Layered Bob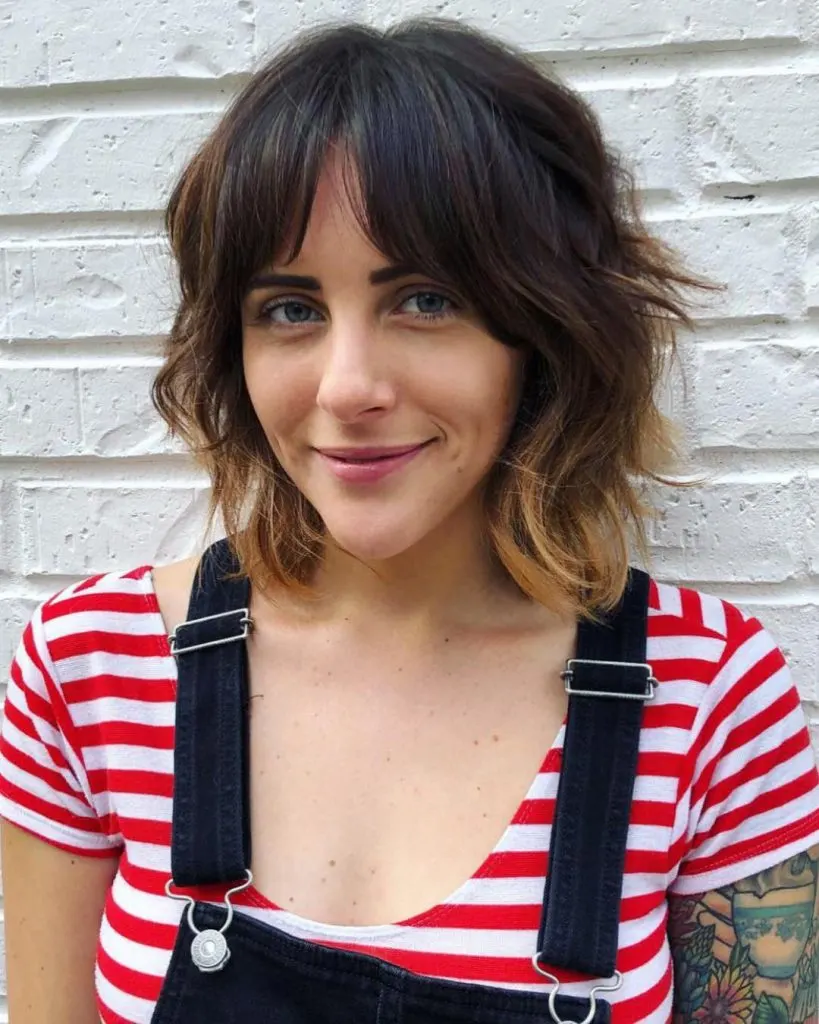 A shaggy bob can go from subtle layers around the face to super-choppy and textured, or stop anywhere in between. If you want minimum fuss (read: no styling at all), make sure the shortest layers go past the ears or you might have to flatten them down, as they tend to puff up.
17. Layered Medium Shaggy Bob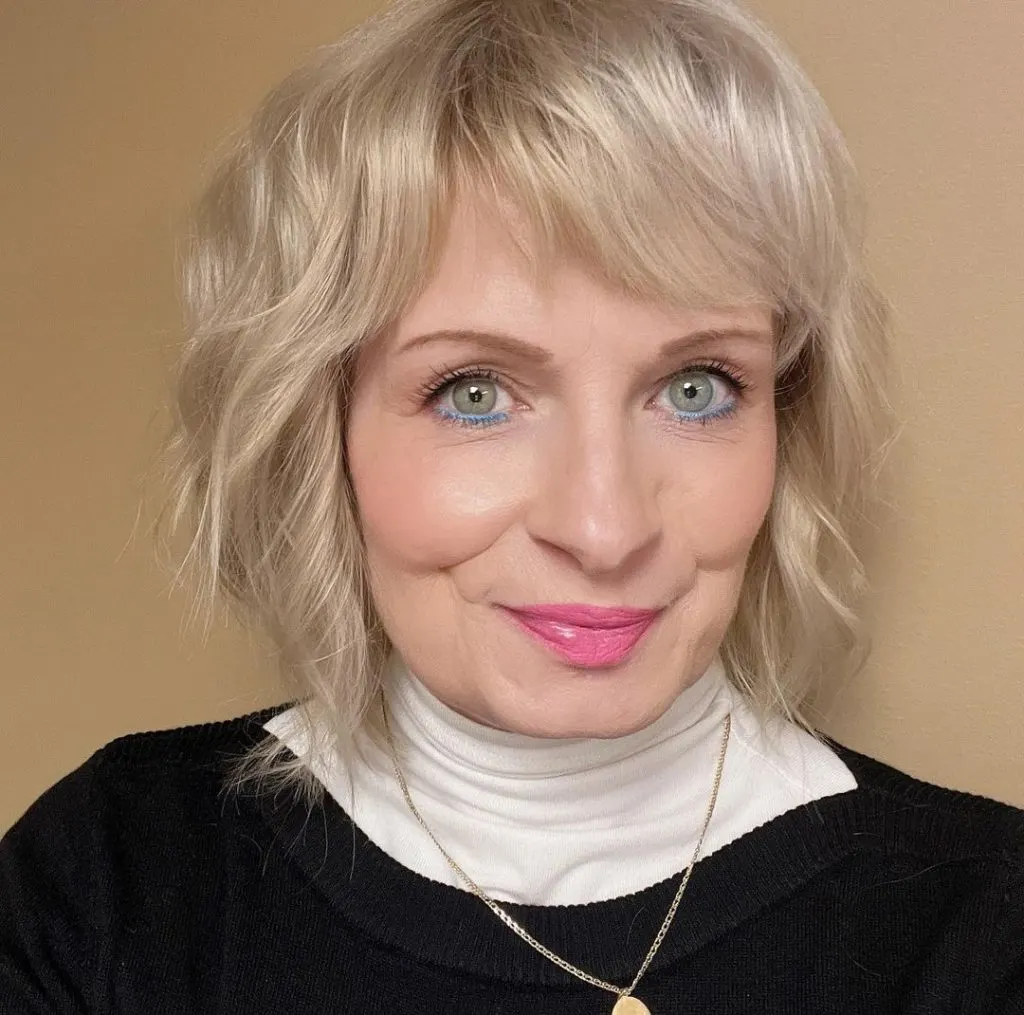 The fluffy, shaggy layers do wonders for thin hair. This bob hairstyle has lift at the crown and the prettiest face frame, making it a super flattering style.
18. Long Shag Bob Haircut With Curtain Bangs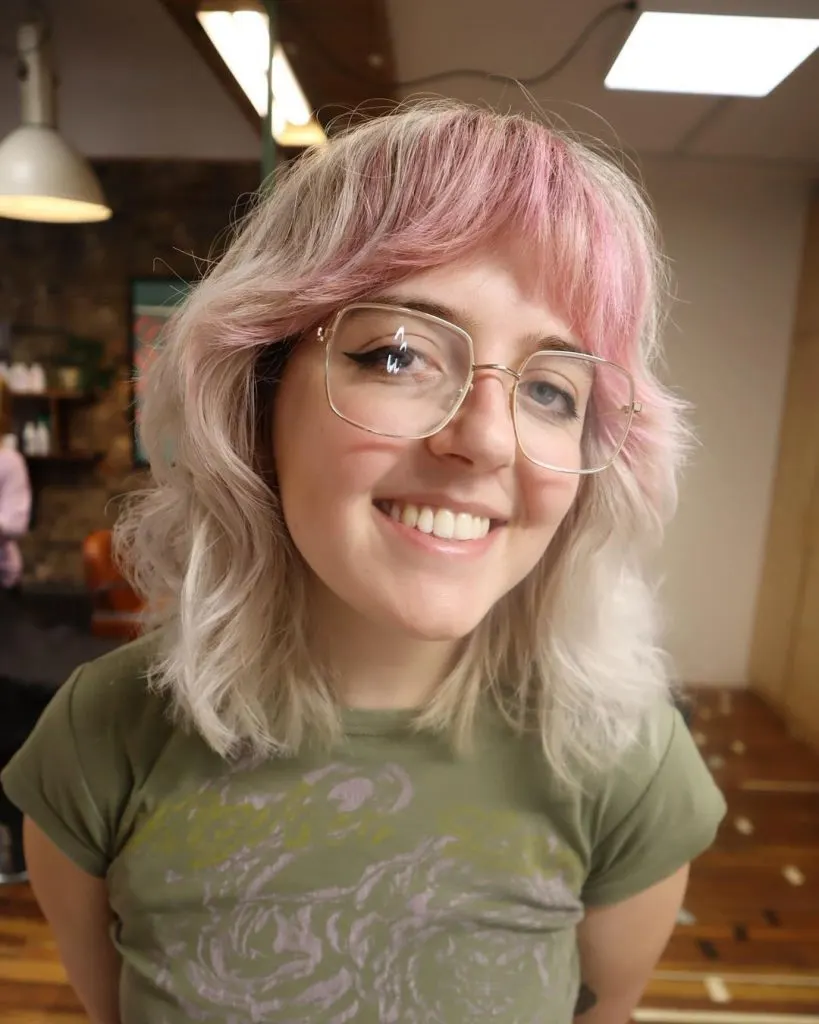 A choppy lob might already be encroaching the shag territory, but it doesn't really matter what you call your hairstyle as long as you love it. This shaggy long bob has fullness at the top, the thought-out bangs and it's short enough to take minimum effort.
19. Curly Shaggy Bob Haircut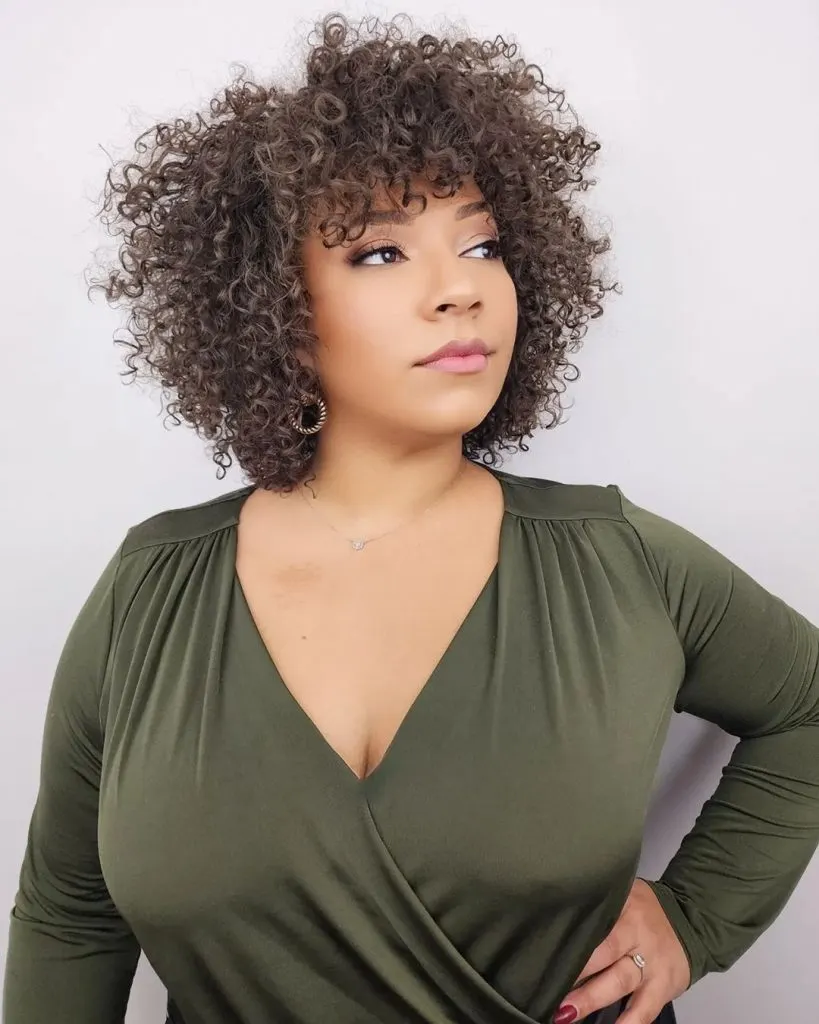 Layers and curls are inseparable, so picking a shaggy style for curly hair is a no-brainer. The layers make this long curly bob breezy and bouncy, and result in a gorgeous shape.
20. Choppy Layered Medium Shaggy Bob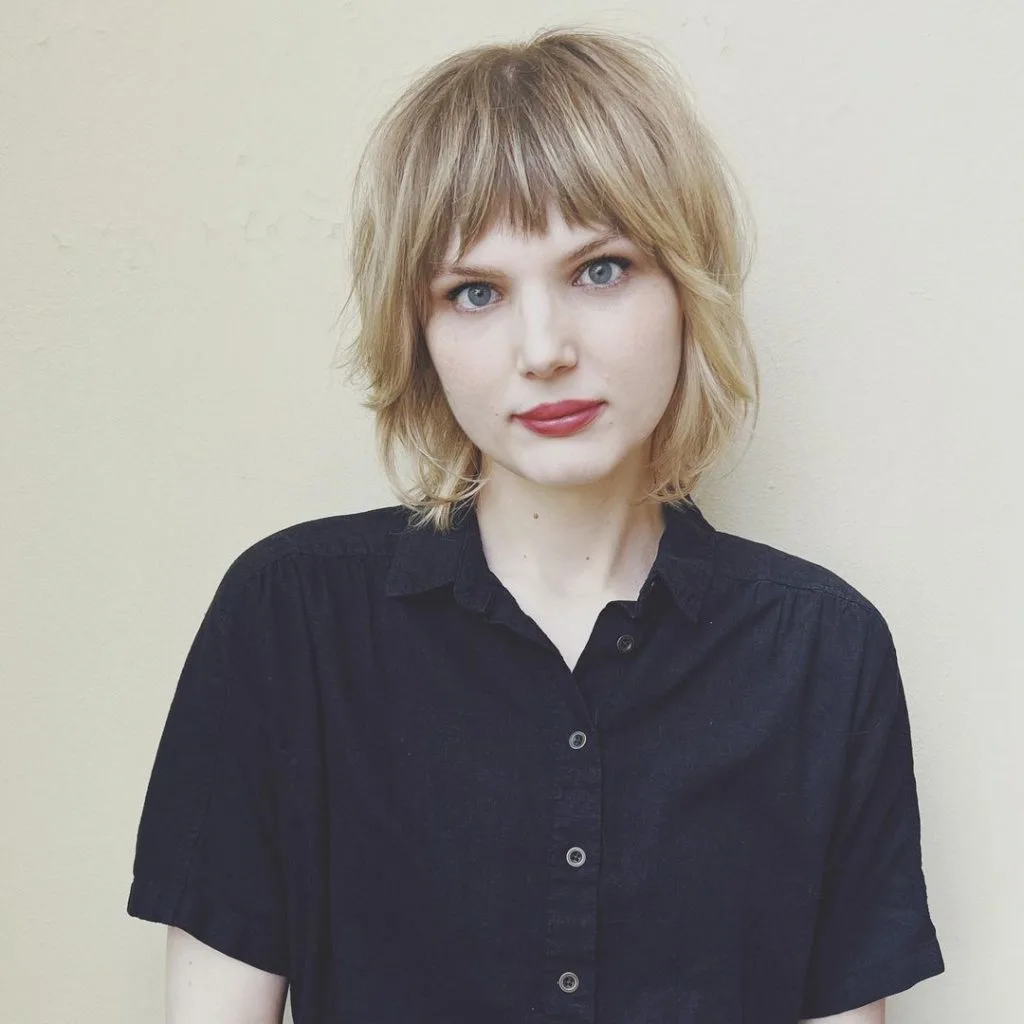 This understated, soft shaggy bob haircut is the choppiest you'll get your hair to look if it's completely straight if you prefer not to use heat styling. If you're not completely obsessed with the heavily textured look, this might be just the right pick.
21. Medium Length Messy Shaggy Bob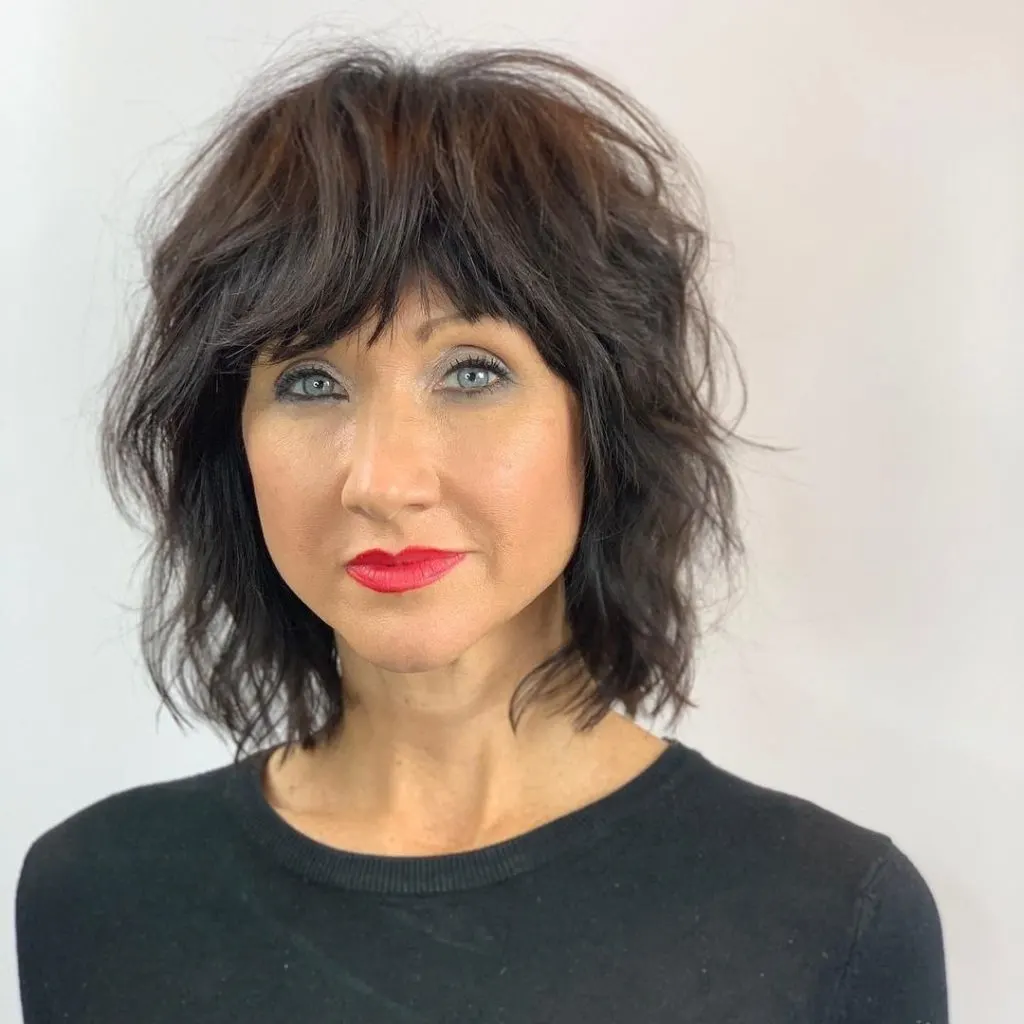 If your hair is prone to frizz, you might be tempted to blow-dry it instead of highlighting your natural texture, but the right products and the right approach are all you need to style a shaggy bob. Keeping your hair moisturized is key, so make sure you use hydrating products and always air-dry or diffuse your hair instead of using a nozzle.
22. Shaggy Apple Bob Haircut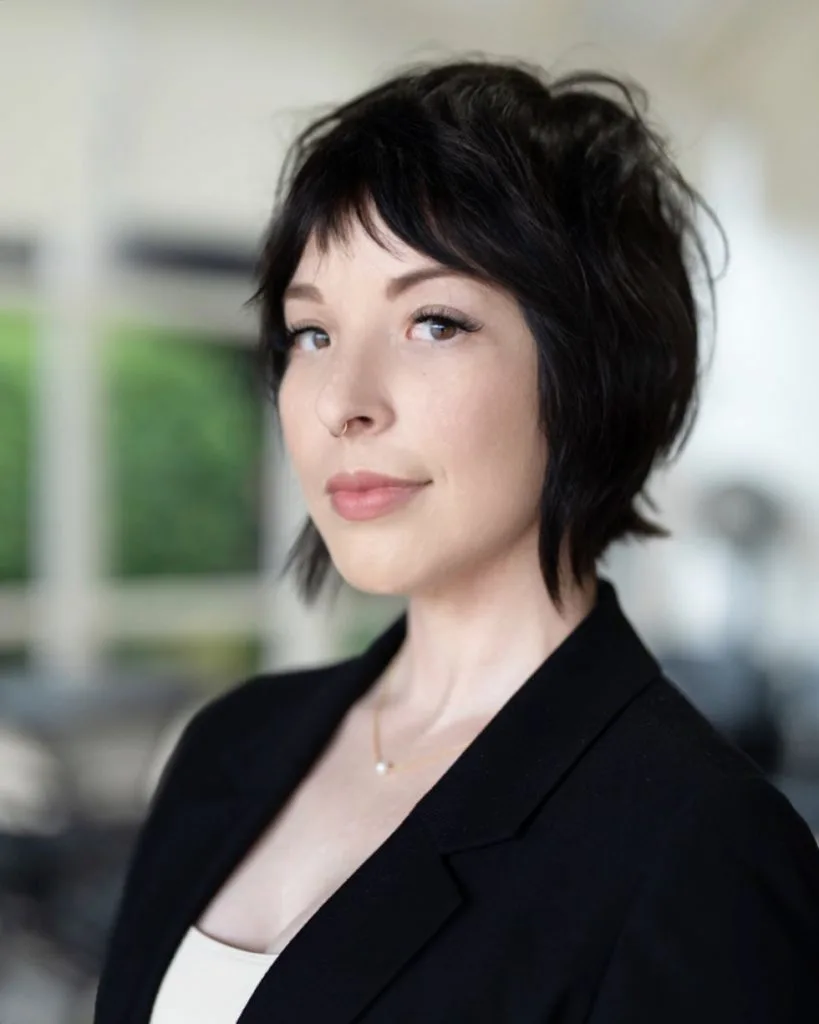 A modern take on the classic round apple bob adds some choppy bangs and layers, as well as some length at the nape, almost turning it into a baby mullet.
23. Choppy Shaggy Bob With Baby Curtain Bangs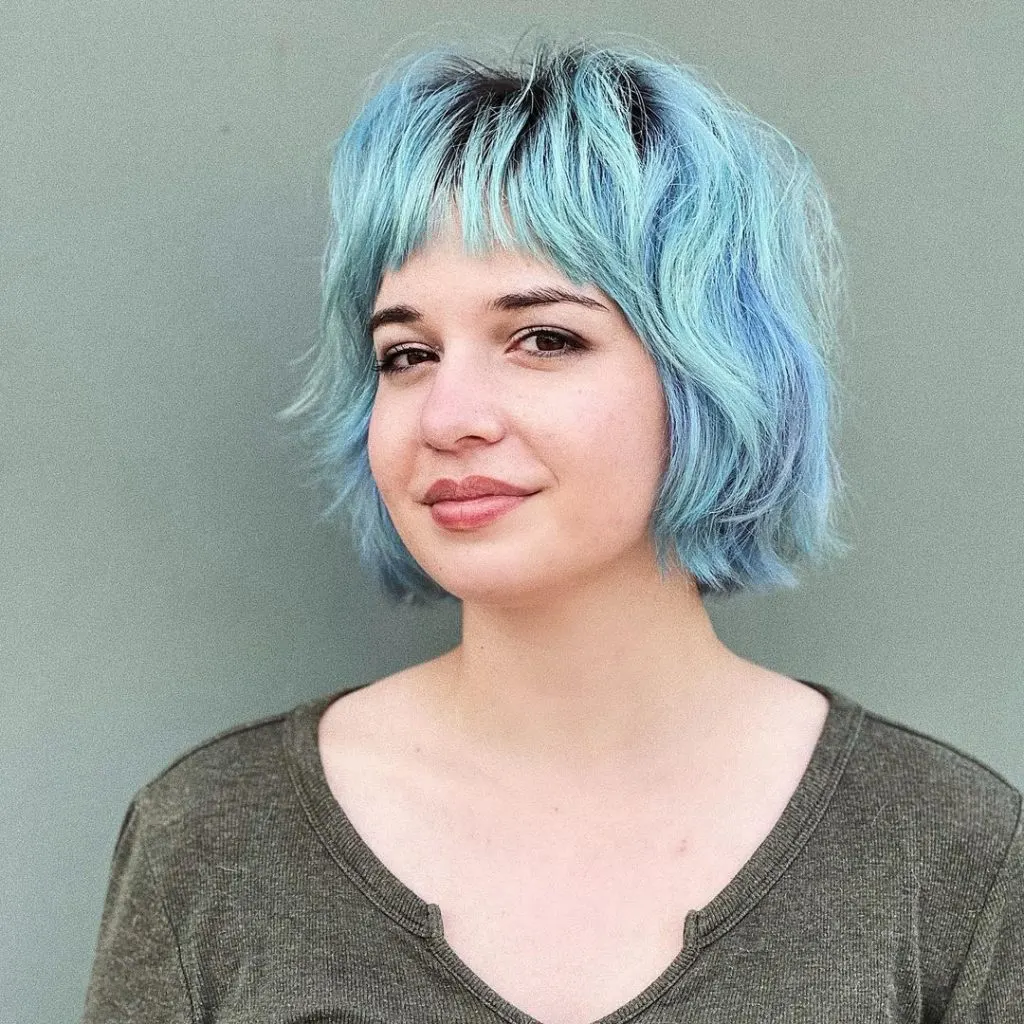 This edgy choppy bob has a distinctly square shape, which is a great hack if you want to create contrast with a round face. It adds height at the top, and flipped strands around the face make it look sharper.
24. Shaggy Bob With Curtain Bangs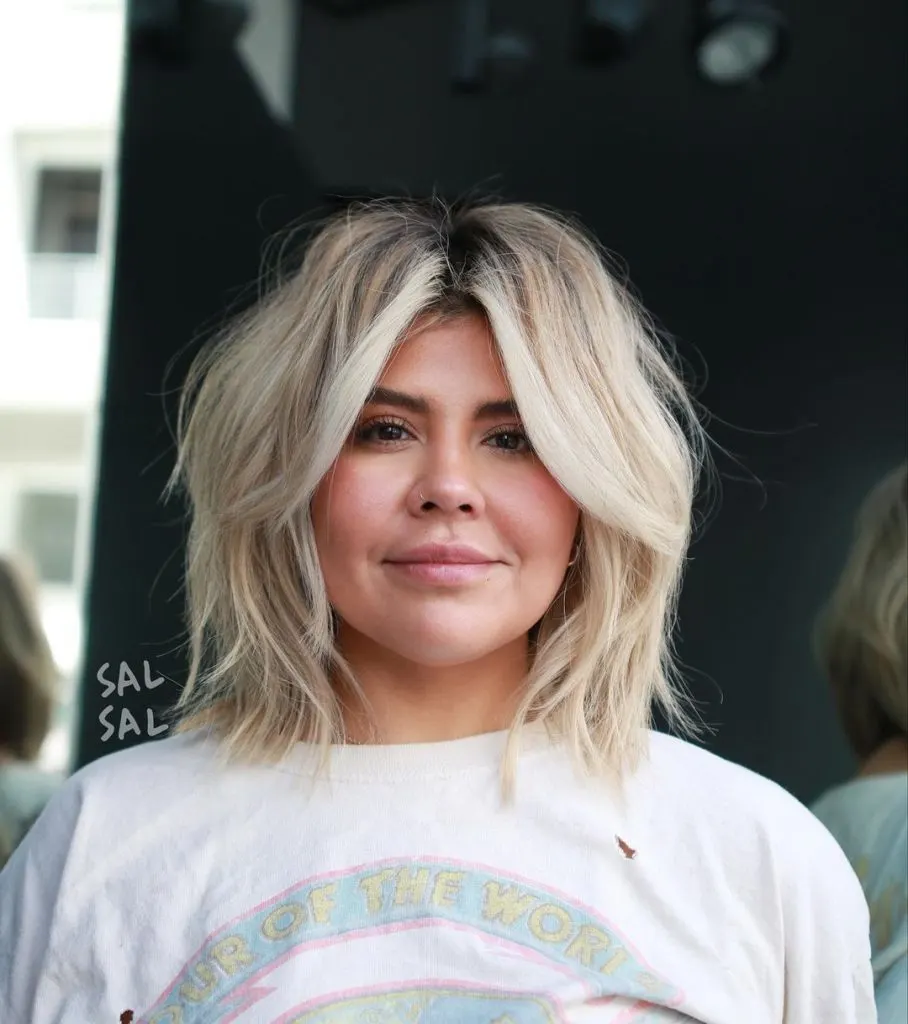 The platinum blonde color with darker roots adds to the rock-n-roll vibe of a shaggy bob. The perfect match for the tousled, effortless textured lob.
25. Medium Shag Haircut With Bangs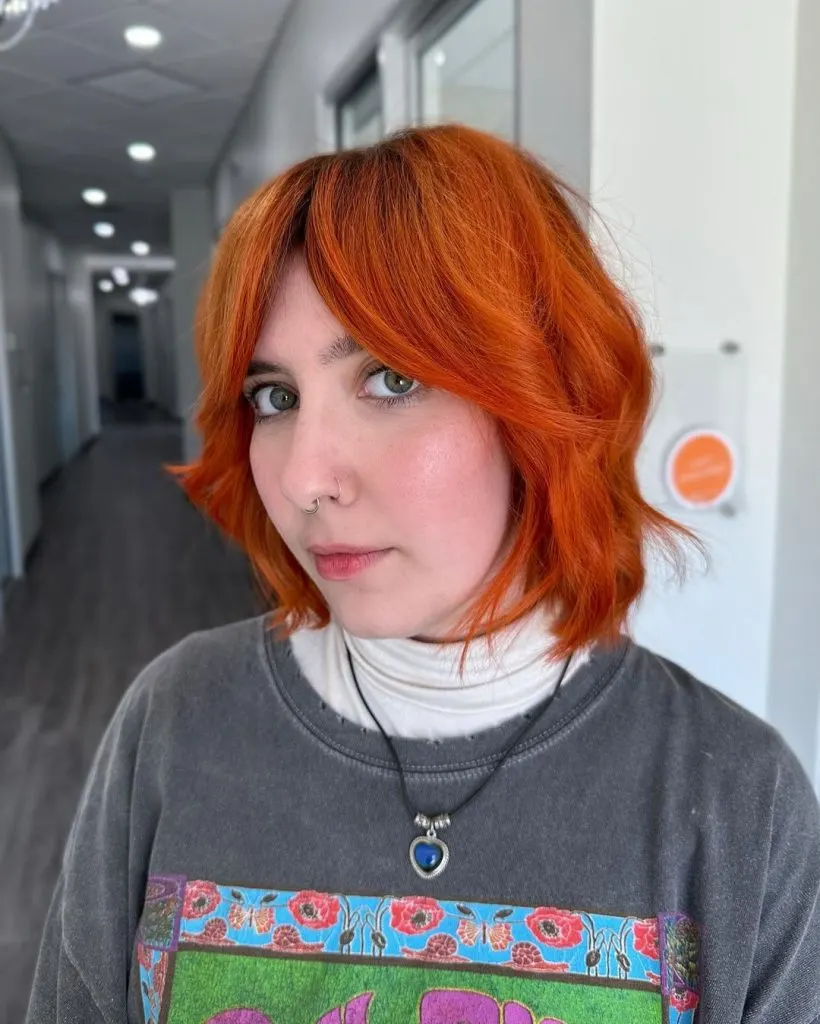 This is a more subtle version of a shaggy bob haircut—the layers are longer, but still choppy and the focus is on the face.
26. Shaggy Bob Haircut With Choppy Fringe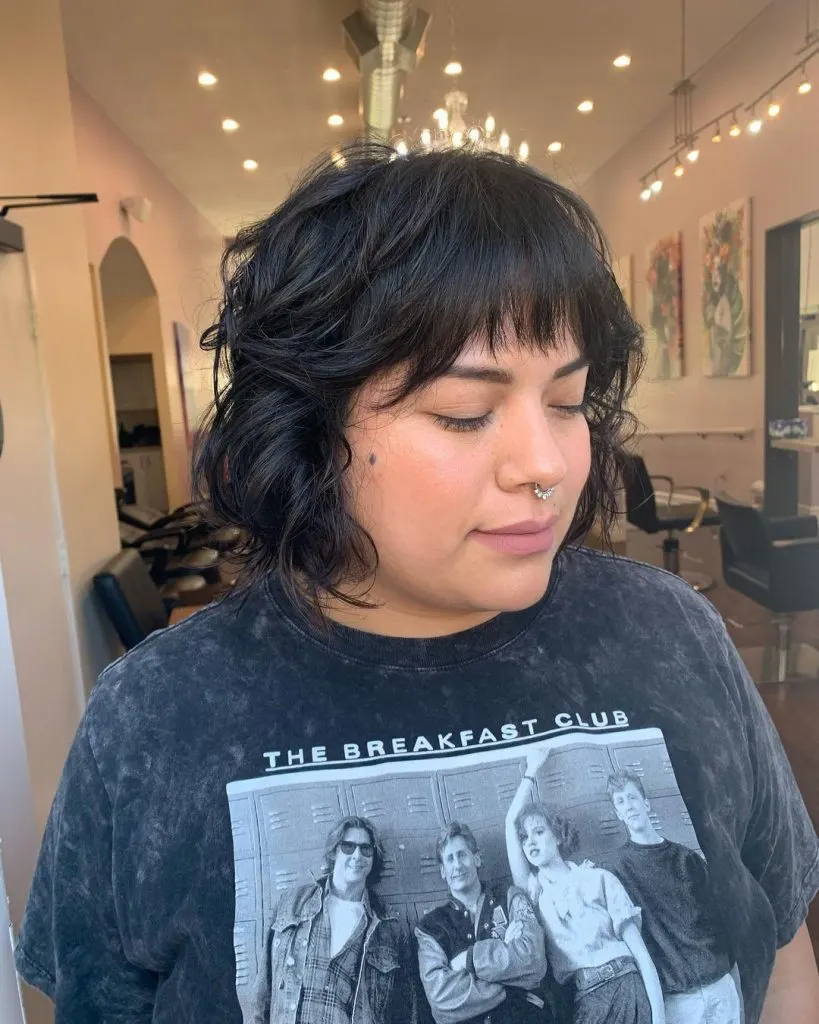 Messy and choppy, yet soft and pretty. This style keeps the natural texture in the length, while the fringe has been straightened.
27. Choppy Shag Haircut With Micro Bangs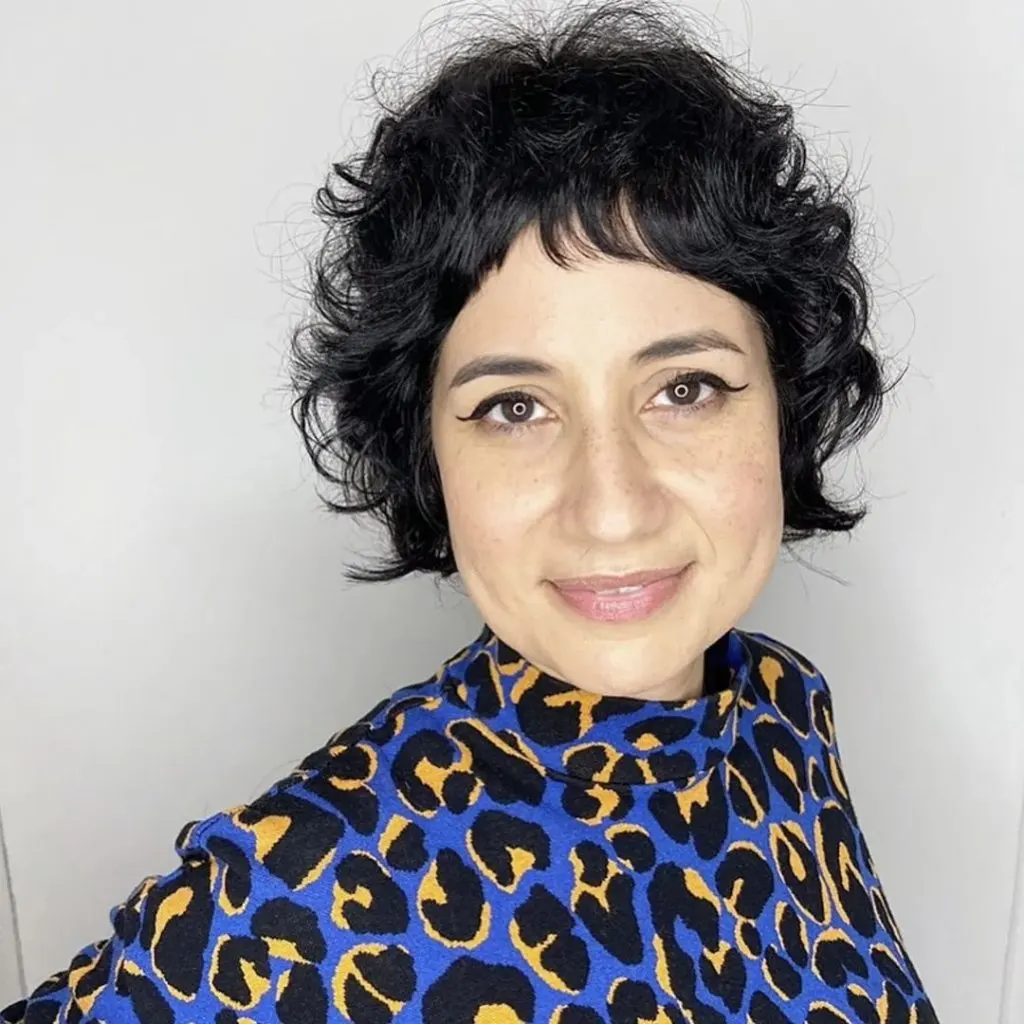 It doesn't get better than choppy and curly. Just make sure that you go to a stylist who has experience with curly hair and know how to cut it.
28. Long Choppy Bob Hairstyle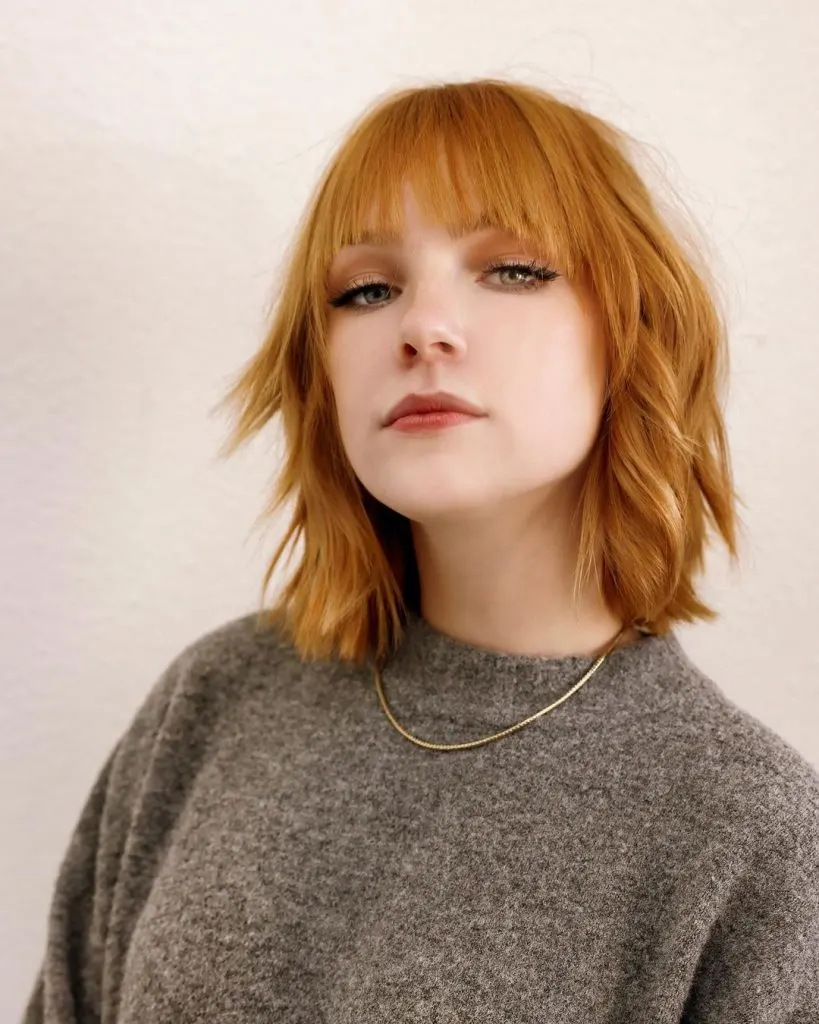 Length can really drag down hair and make it flat and lifeless. Layers bring bounce and texture, reviving your hair while also making your style more interesting.
29. Jaw-Length Shaggy Bob Haircut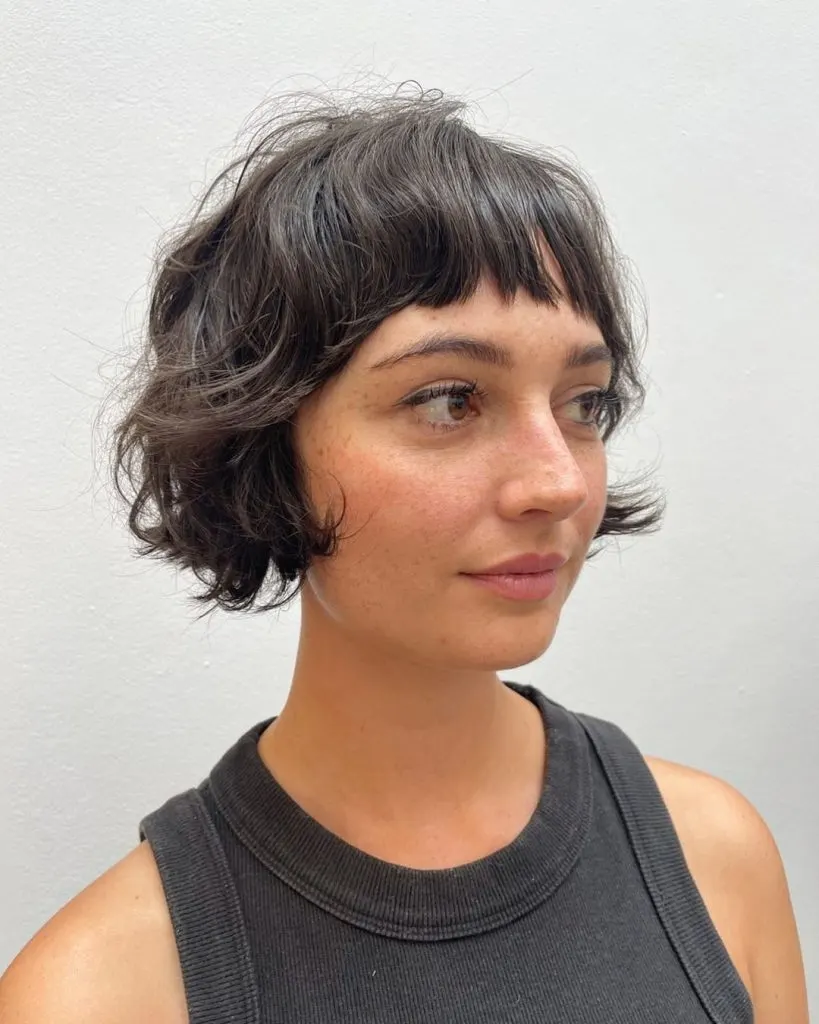 How do you upgrade a French bob which is already an amazing style anyway? Make it choppy. Instead of keeping it all one length, add some grungy attitude to this sophisticated style.
30. Short Edgy Choppy Bob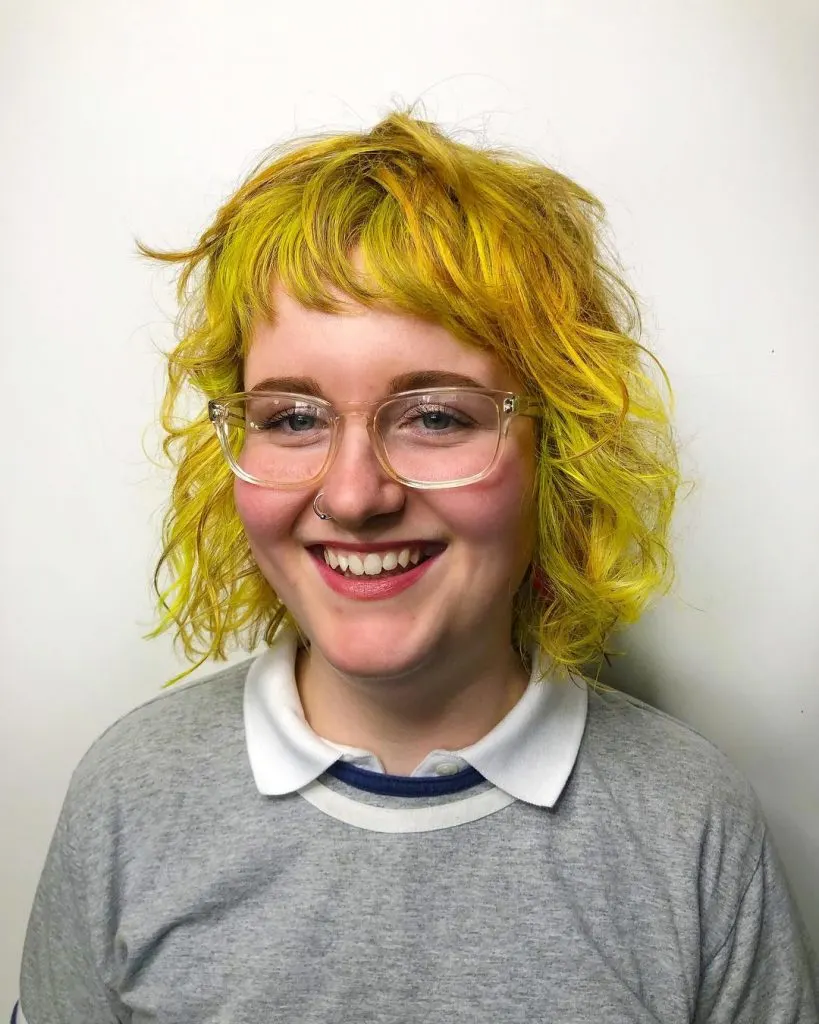 The laid-back attitude of a shaggy bob makes it the perfect choice if you want to play with fun colors. Doesn't this bright yellow look flawless cut into choppy layers?
31. Layered Choppy Bob Haircut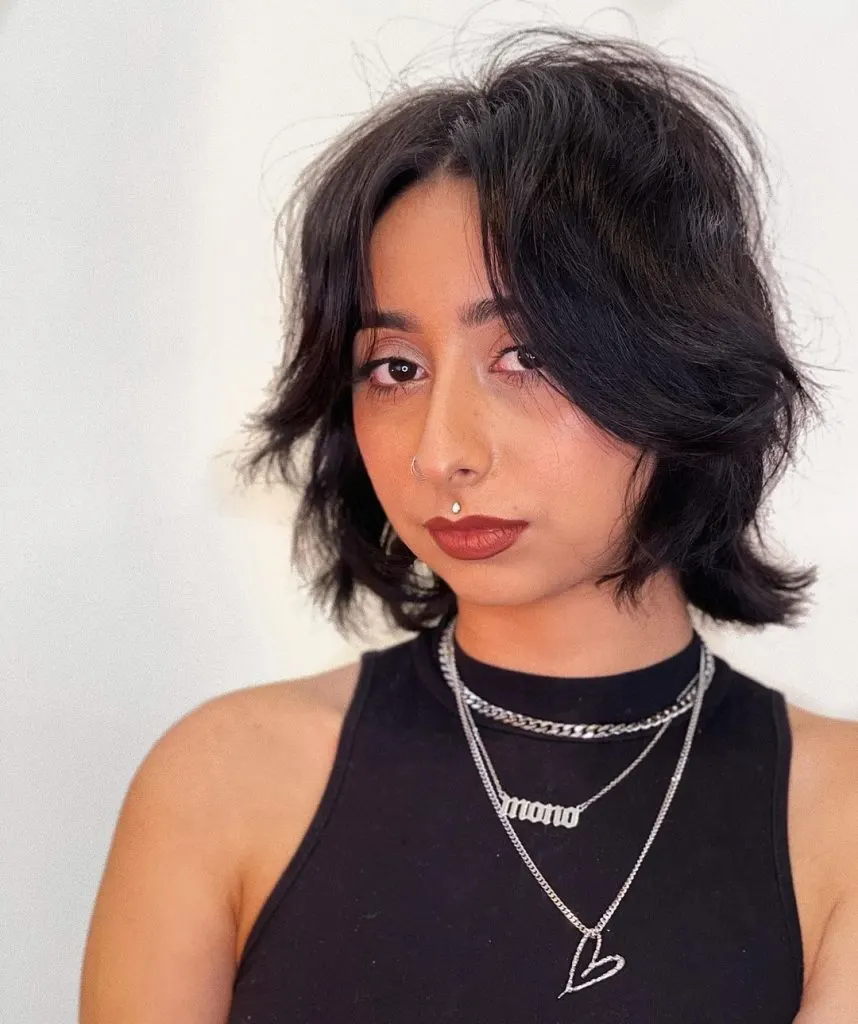 This cut is super chic and just as flattering—flipped ends and lived-in texture add dimension and the long bangs draw attention to the eyes.
32. Shaggy Lob With Long Bangs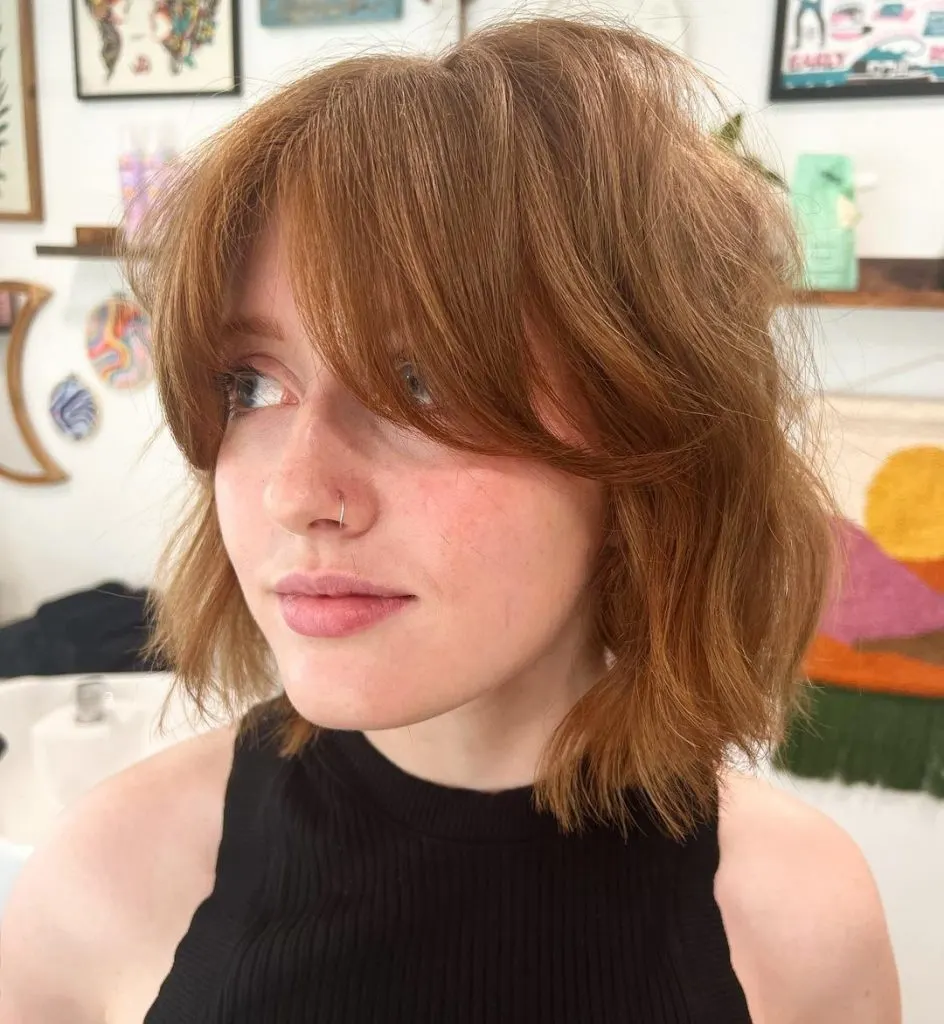 Blunt ends and choppy layers contrast the rounded long curtain bangs, creating visual interest in addition to looking super cute.
33. Medium Shaggy Bob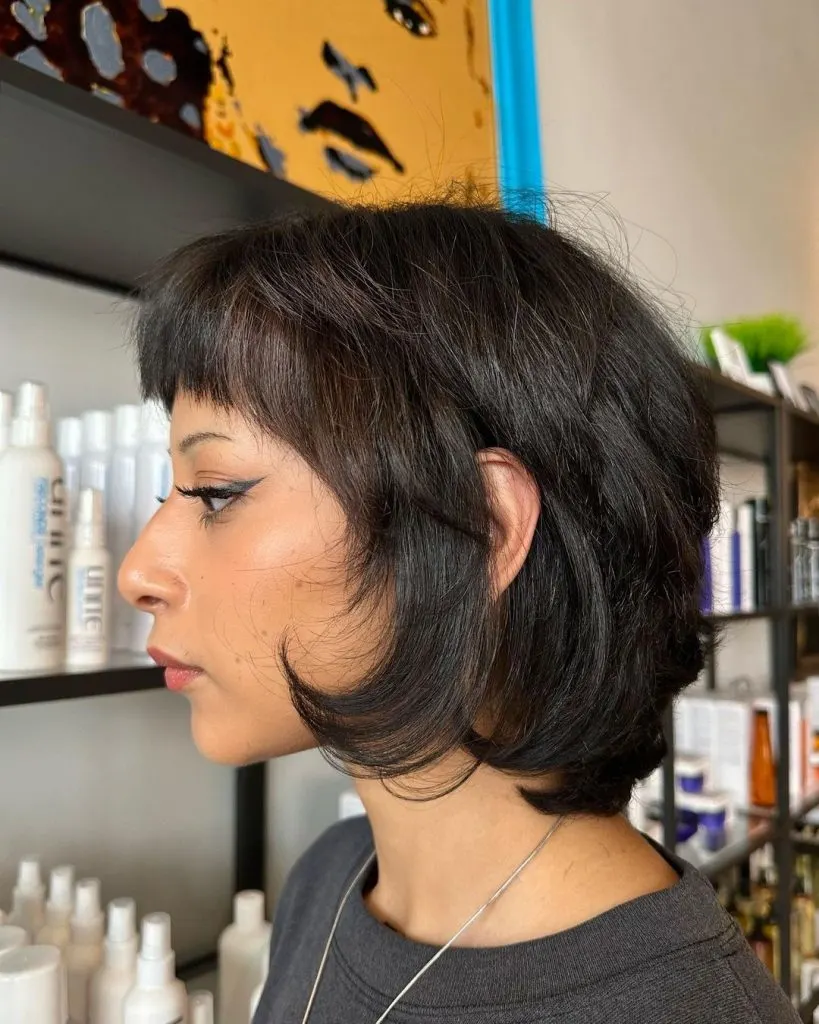 Choppy bangs and sideburns transform this cut from an outdated layered bob into a modern and stylish hairstyle to obsess over.
34. Layered Shaggy Bob Haircut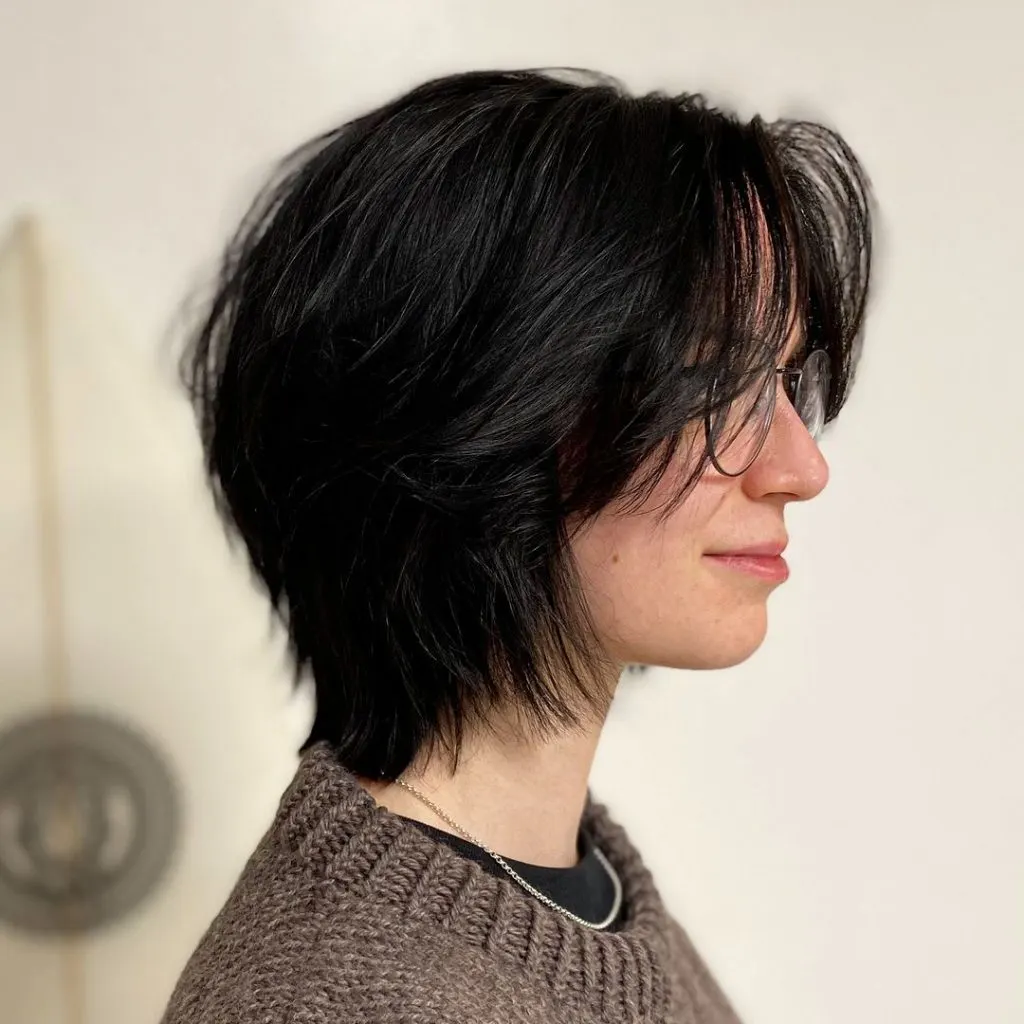 This is cross between a bob and a wolf-cut, and combines the best features of both—the flowy, effortless layers look amazing at bob length.
35. Shaggy Choppy Haircut With Bangs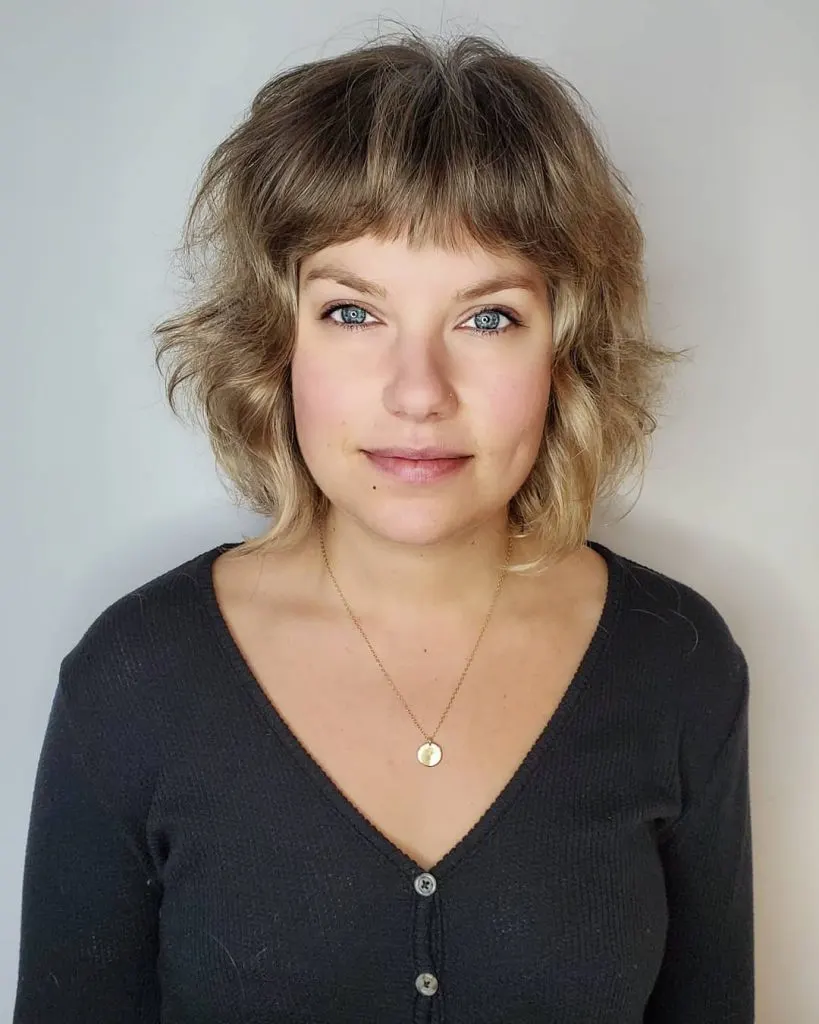 Volume at the crown is as important as strands around the face if you want a flattering hairstyle—it makes the face look smaller and the features less prominent.
36. Shaggy Lob With Bangs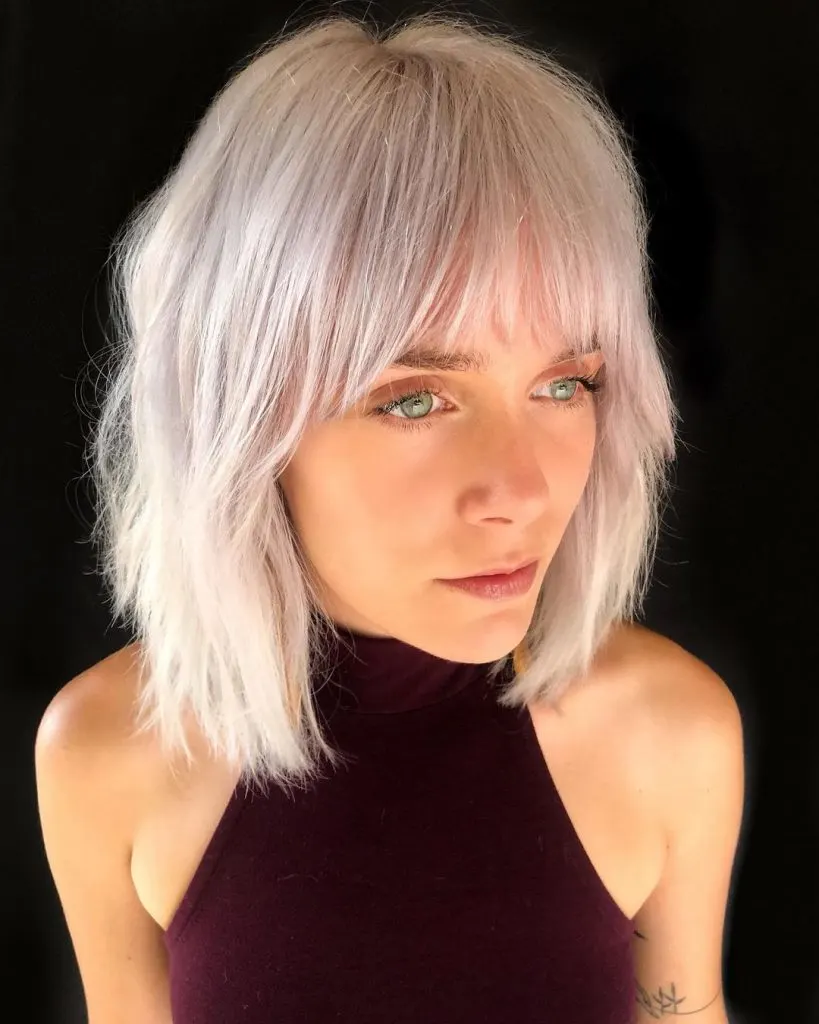 Channel your inner rock star with a super choppy lob and long fringe. The dramatic color adds another layer of cool to the whole hairstyle.
37. Long Shaggy Bob With Bangs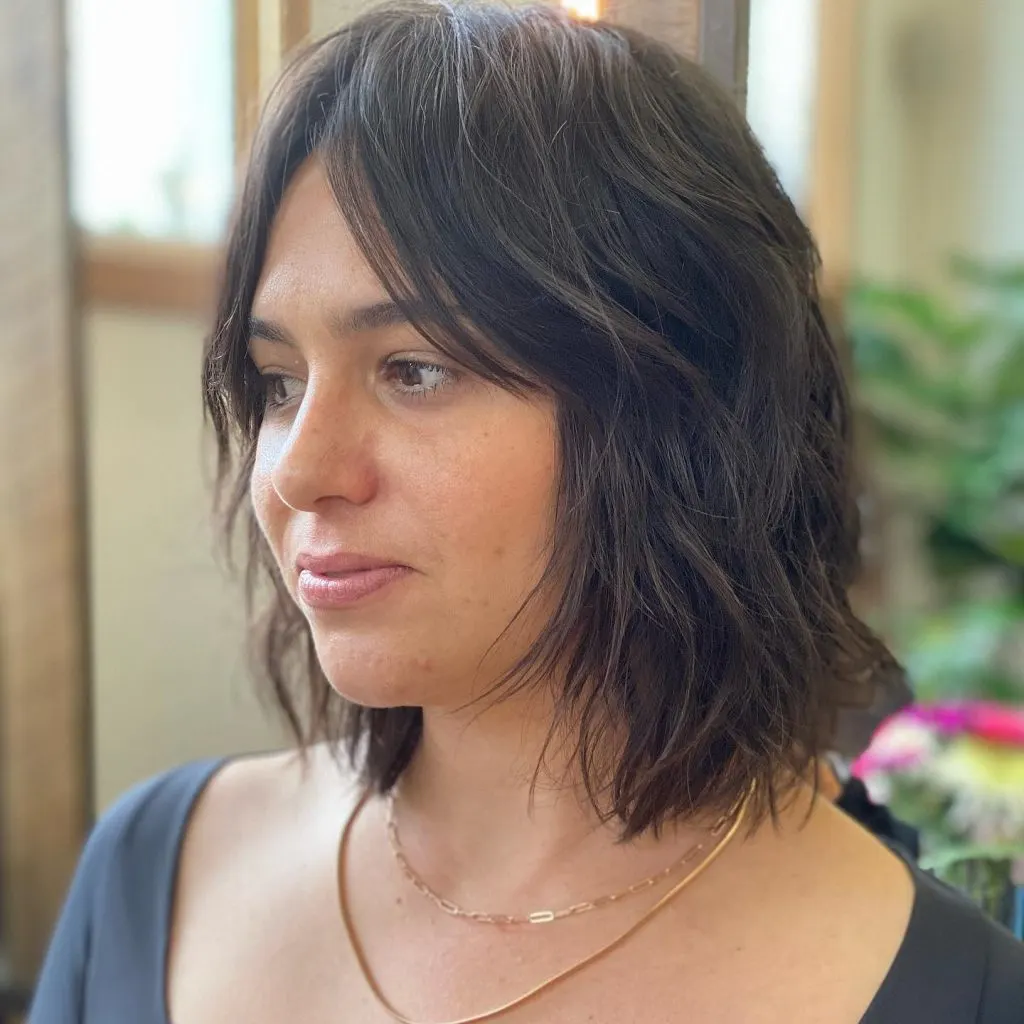 If you prefer something smooth, you won't like a shaggy bob, but if you love undone texture, it's perfect for you—the less you style it, the cooler it gets.
38. Shaggy Choppy Layered Bob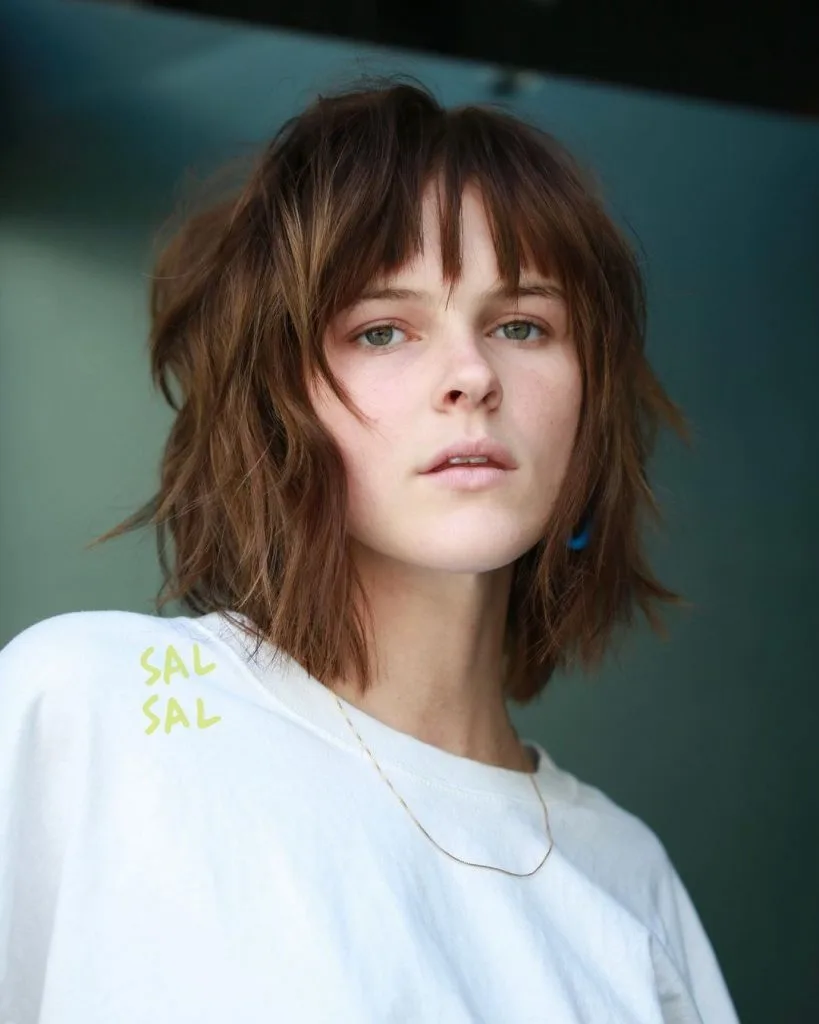 You can preserve lots of length and still have a shaggy bob if you go heavy on the choppy layers. The look is made complete with the bangs that tie it all together in a perfect choppy long layered bob.
39. Shaggy Bob Haircut With Baby Bangs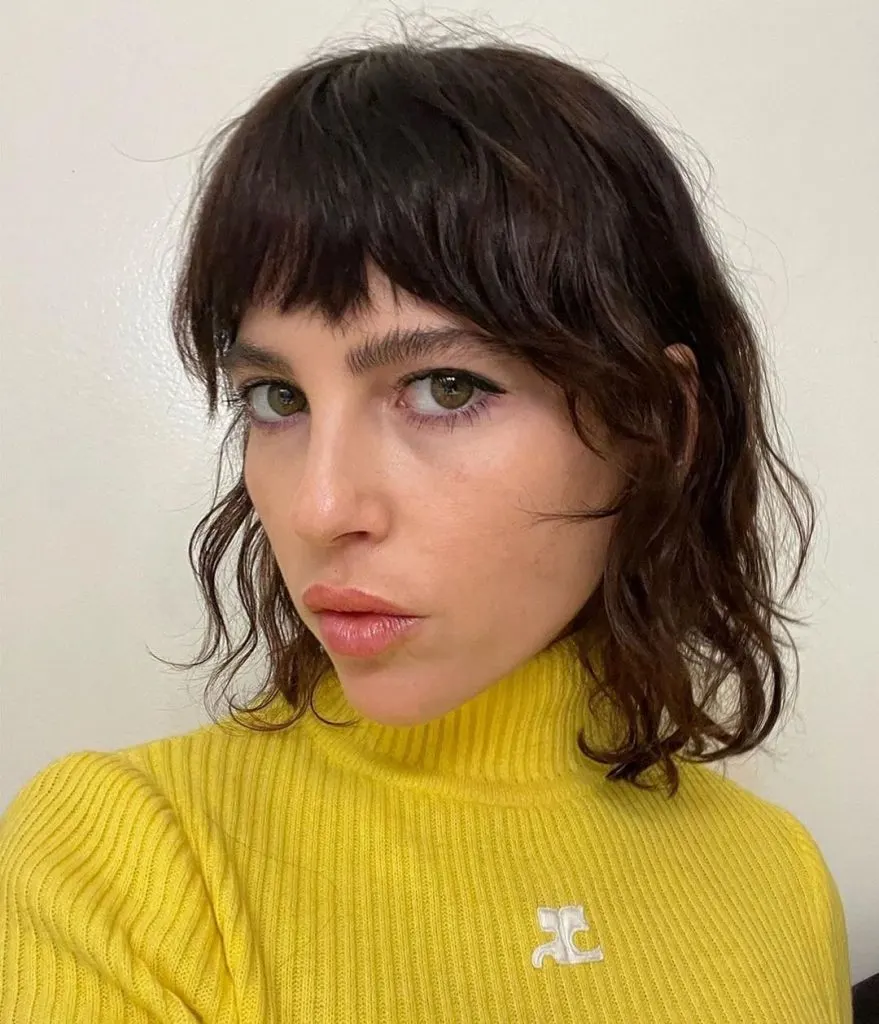 It's super easy to go too short if you have curly hair, so make sure your stylist adds layers to your hair while it's dry. Otherwise you'll have to straighten it to a length you're comfortable with until it grows out.
40. Inverted Bob Shaggy Haircut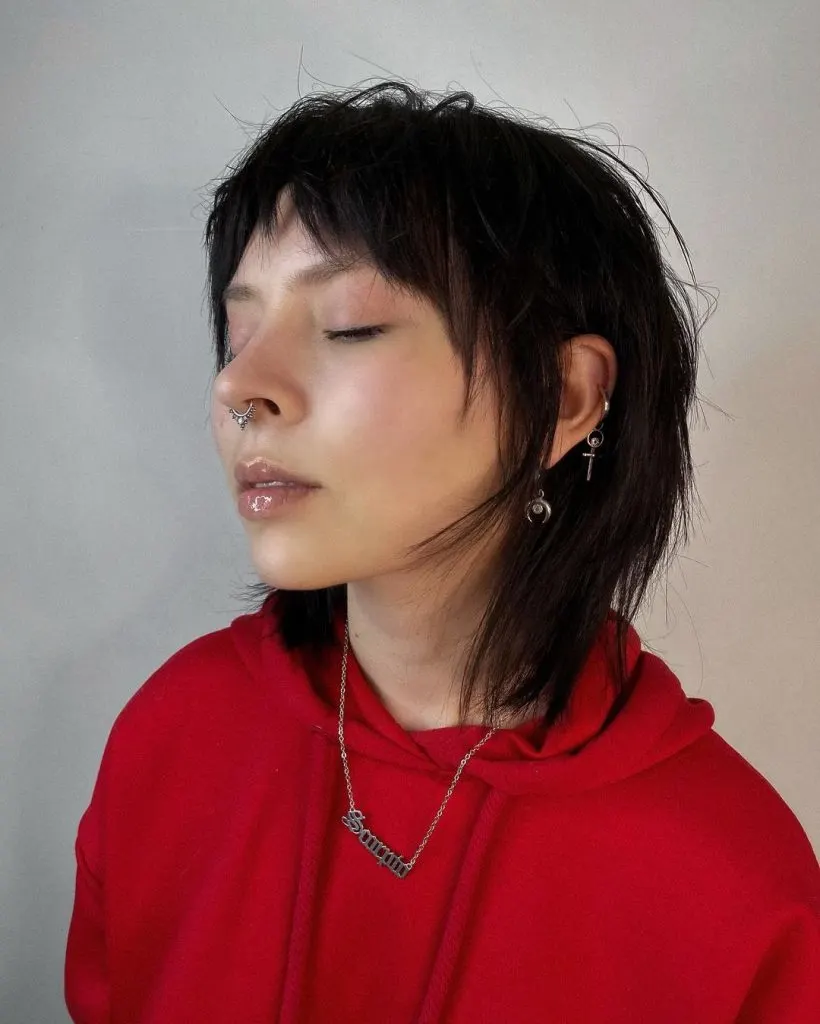 Shaggy around the face and tapering towards the bottom, this is an ultra modern way to wear your hair.