Not quite long and not quite short, the lob sits somewhere in-between, letting you keep some length while also giving you the cool factor of the bob. It has as many varieties as its short counterpart, all of them just as popular.
A long layered bob is one of the most wearable hairstyles you can get—it looks great on anyone and doesn't require much styling effort. Take a look at some cute and flattering ways to wear it.
1. Long Layered Bob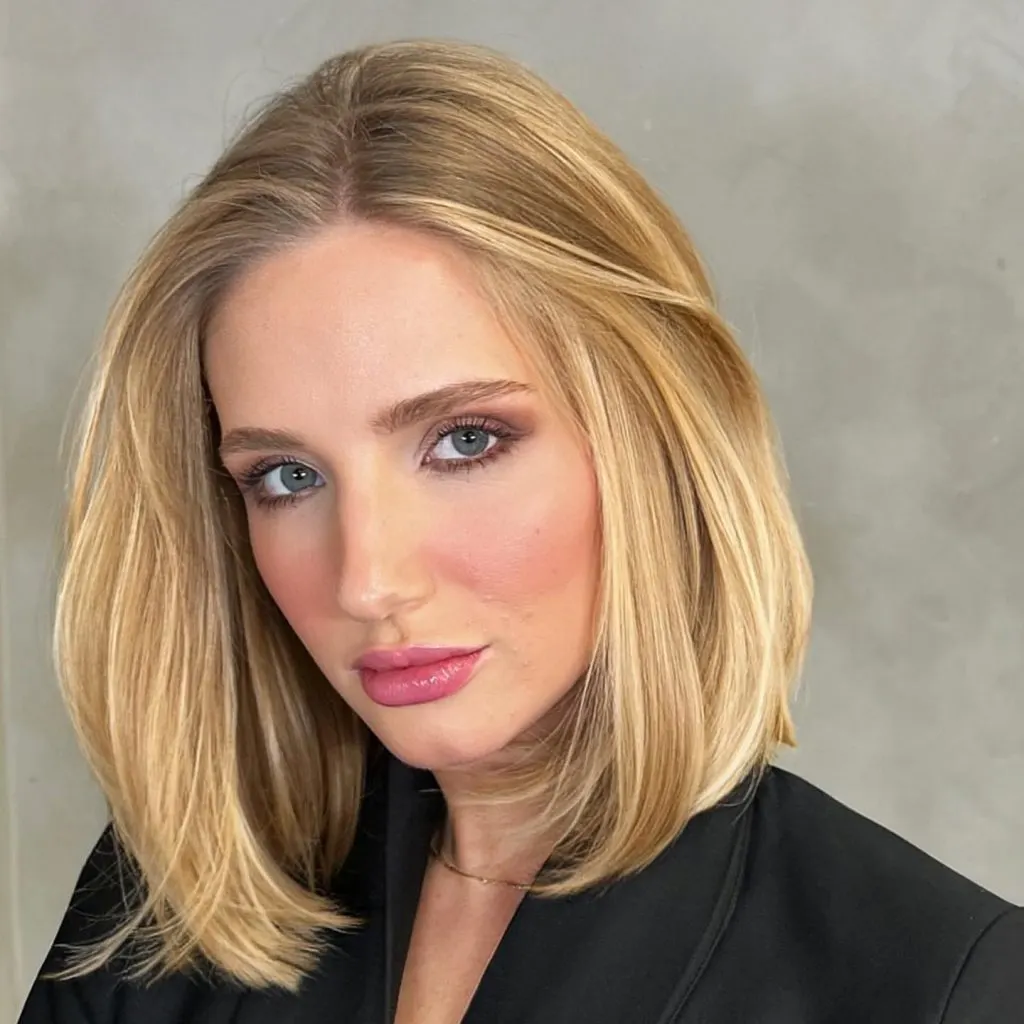 The classic long bob hairstyle with soft layers is the epitome of glamour and elegance. It relies on healthy, nourished hair to give it life and movement, which shouldn't be difficult to achieve as long as you're careful when heat styling and get the ends trimmed every eight weeks or so.
2. Long Bob With Layers And Bangs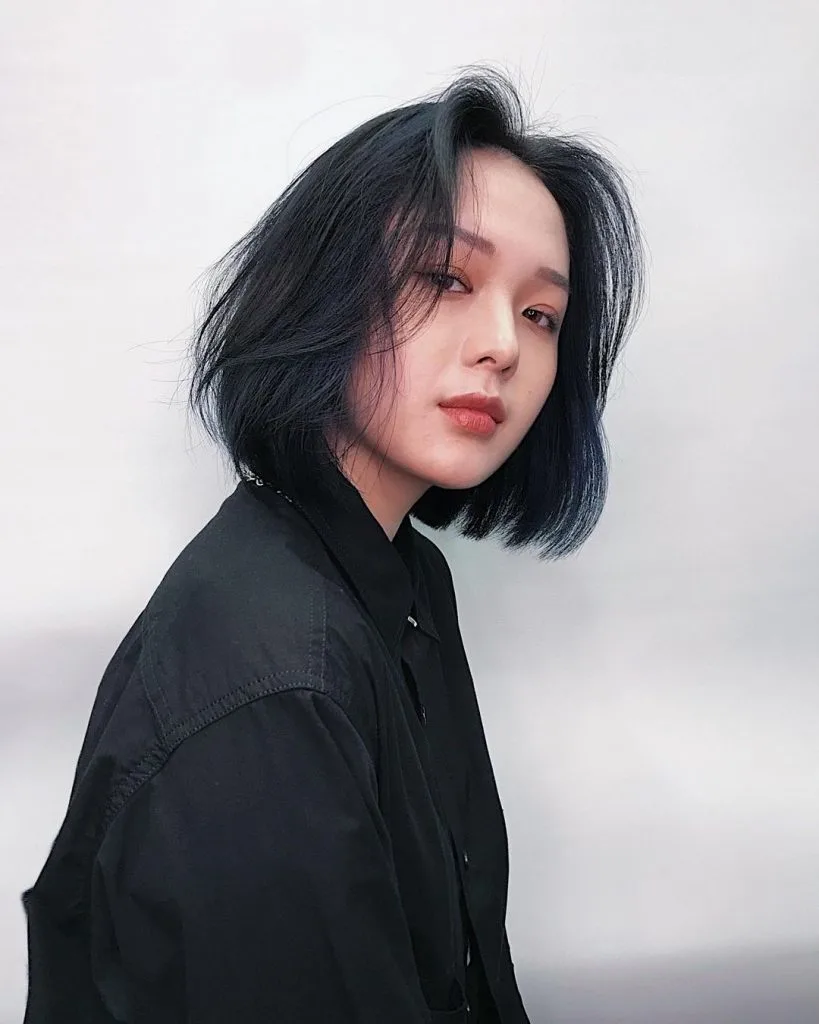 Long bangs are a natural fit for a long bob with layers: face-framing pieces are both flattering and help create a cohesive and sophisticated look.
3. Layered Lob With Fringe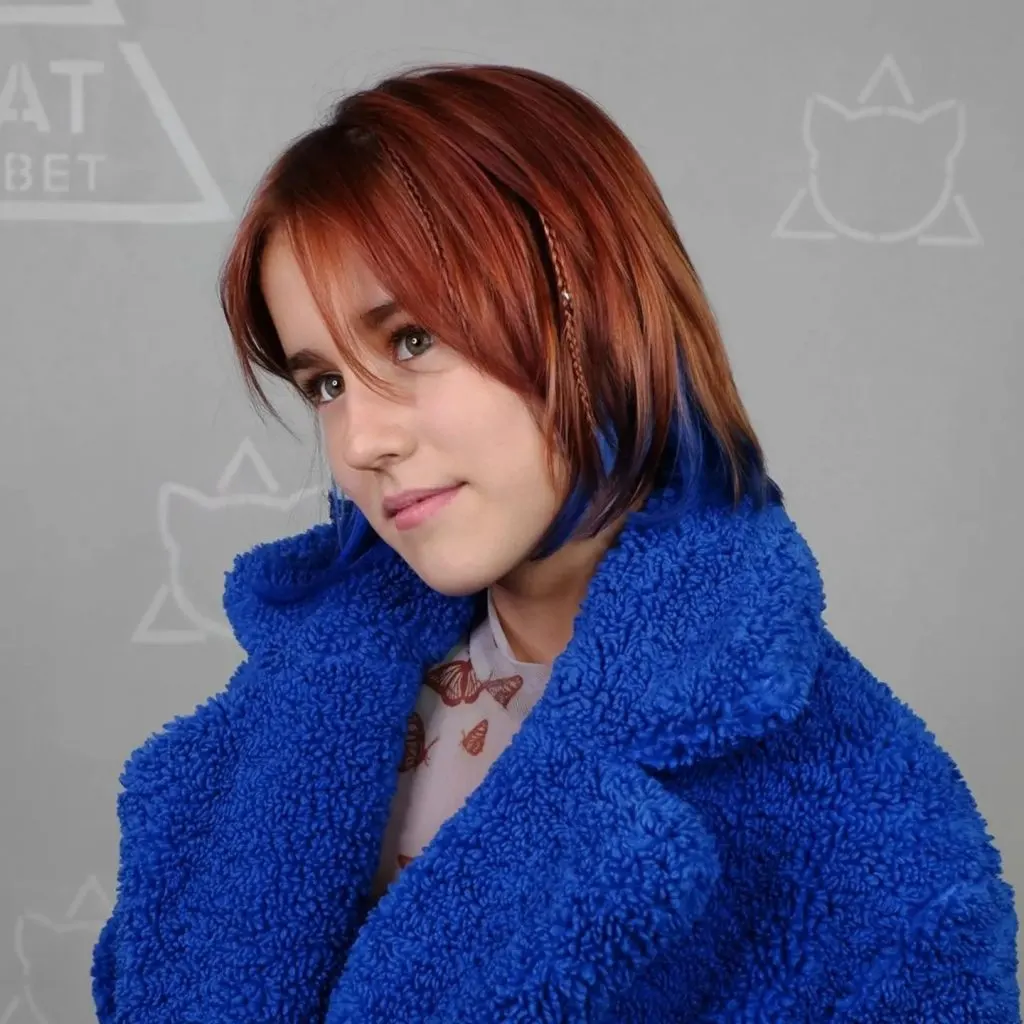 Layers are used to give your hair movement and volume, but they also make it more manageable by taking off weight and creating a shape, like in this adorable two-tone style.
4. Layered Lob Haircut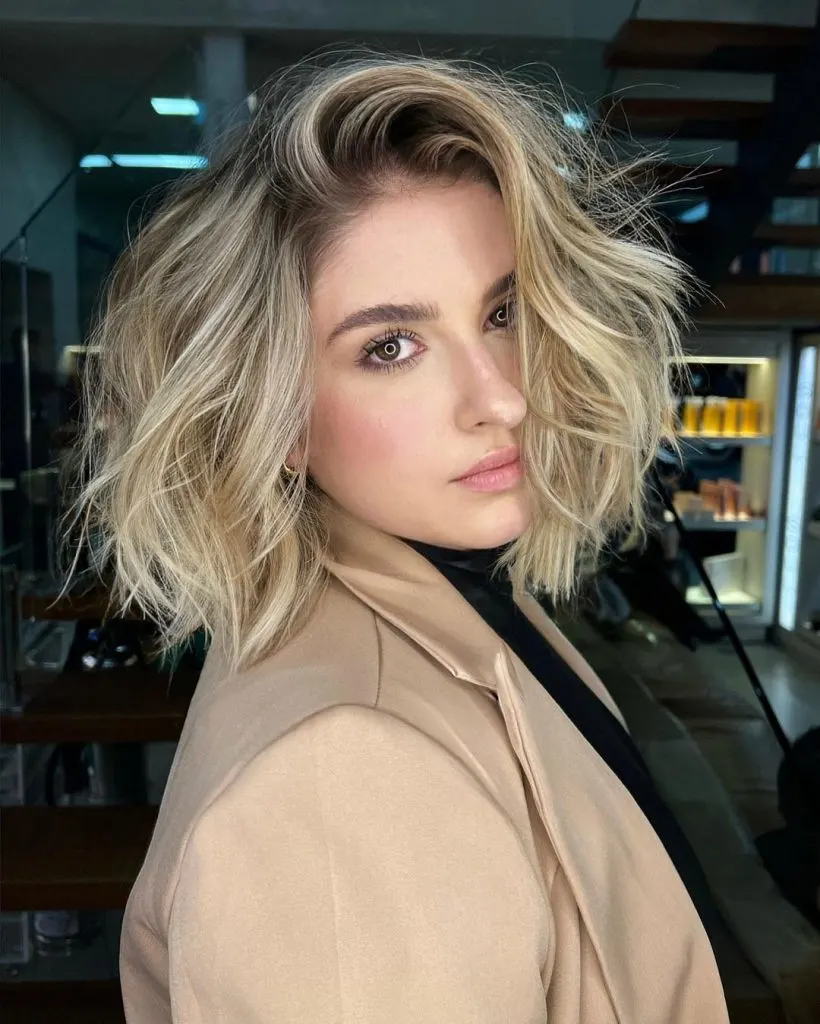 Adding layers to a long bob results in a voluminous style with lots of movement and life. Slight waves, tons of texture and a dramatic high parting complete this flirty, attractive look.
5. Long Bob With Layers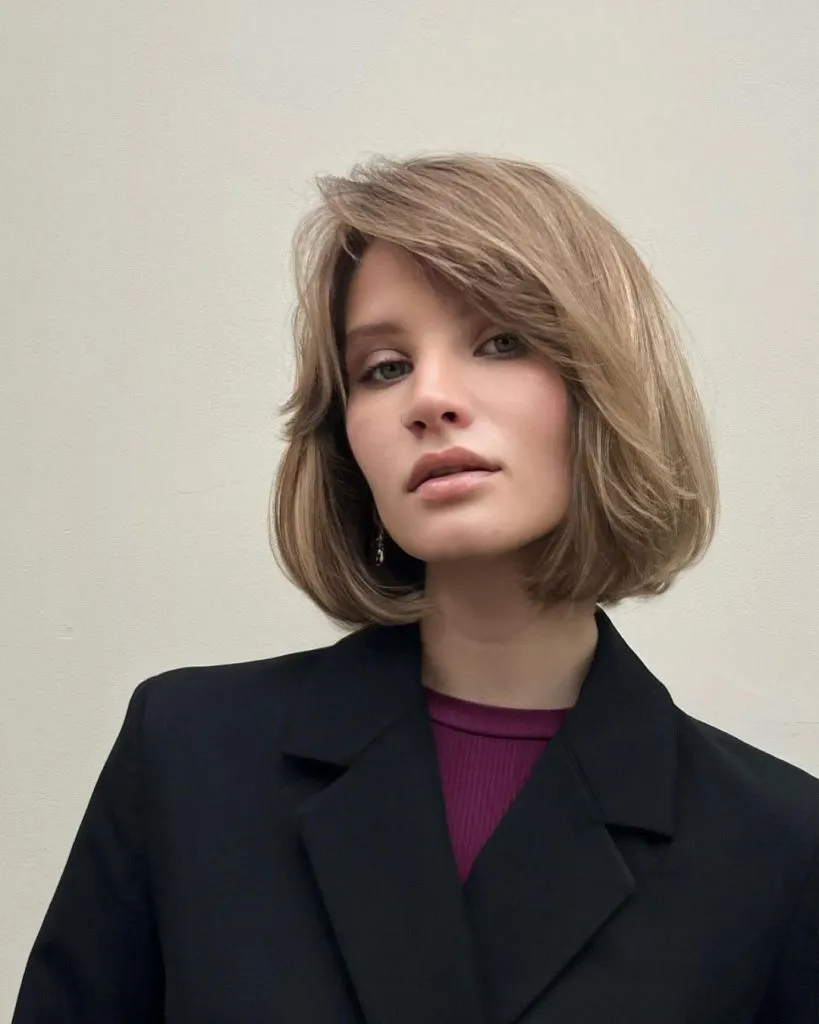 A blunt outline with subtle layers throughout creates a rich, soft shape with tons of body. The feathered side bangs add movement and give this style a trendy 70's retro charm.
6. Layered Long Bob Haircut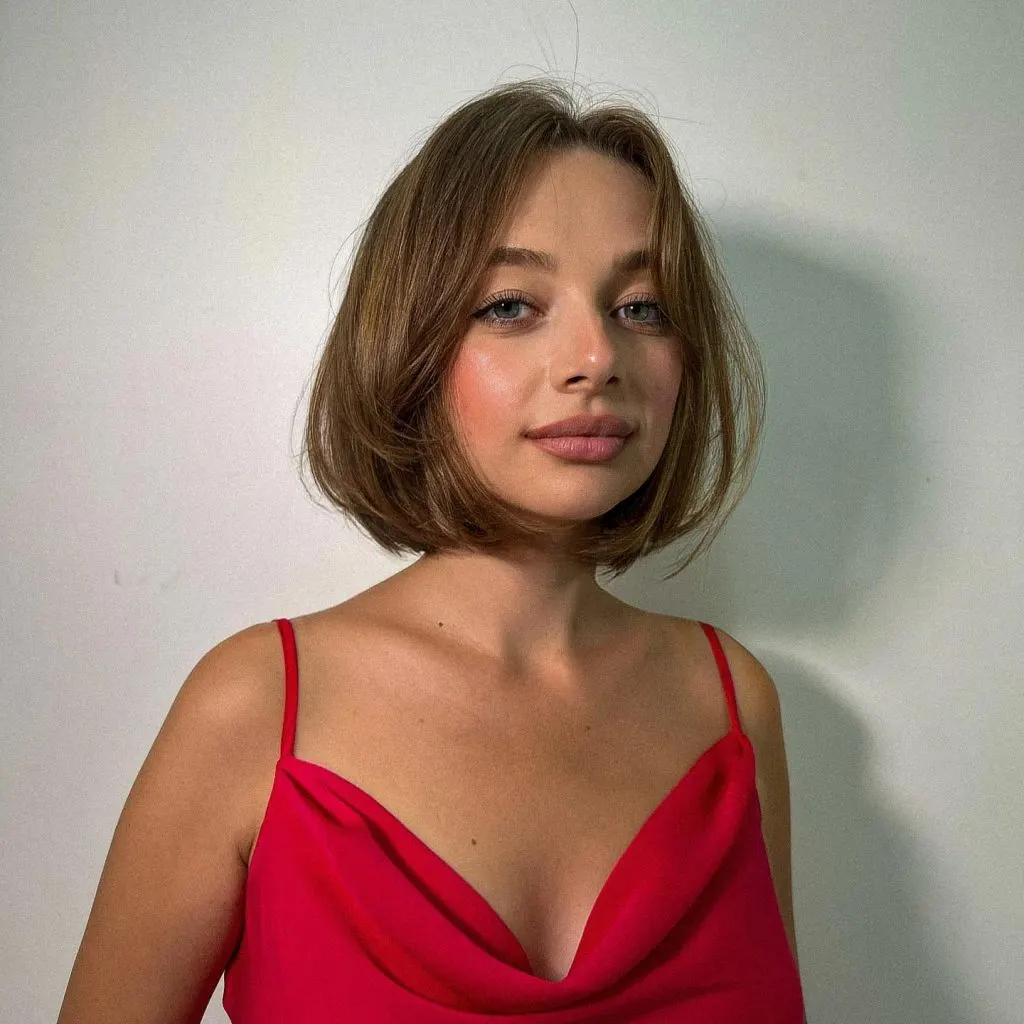 Layers flatter both thin and thick hair—they add lift and movement, create a beautiful shape and make any hairstyle more manageable.
7. Rounded Long Bob With Bangs And Layers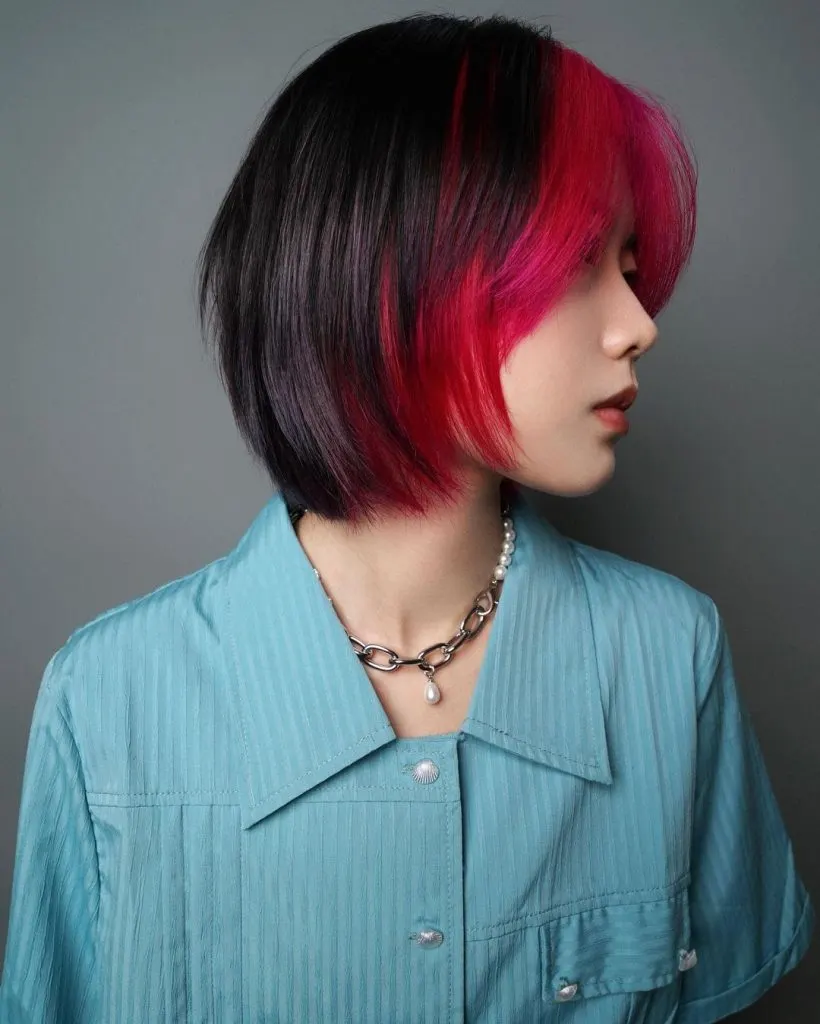 Stacked bob haircuts are often very polished and require lots of styling, but they don't have to be. Here, subtle stacked layers in the back are used to enhance volume at the crown without creating an overly polished—and dated—stacked bob style.
8. Long Layered Bob Hairstyle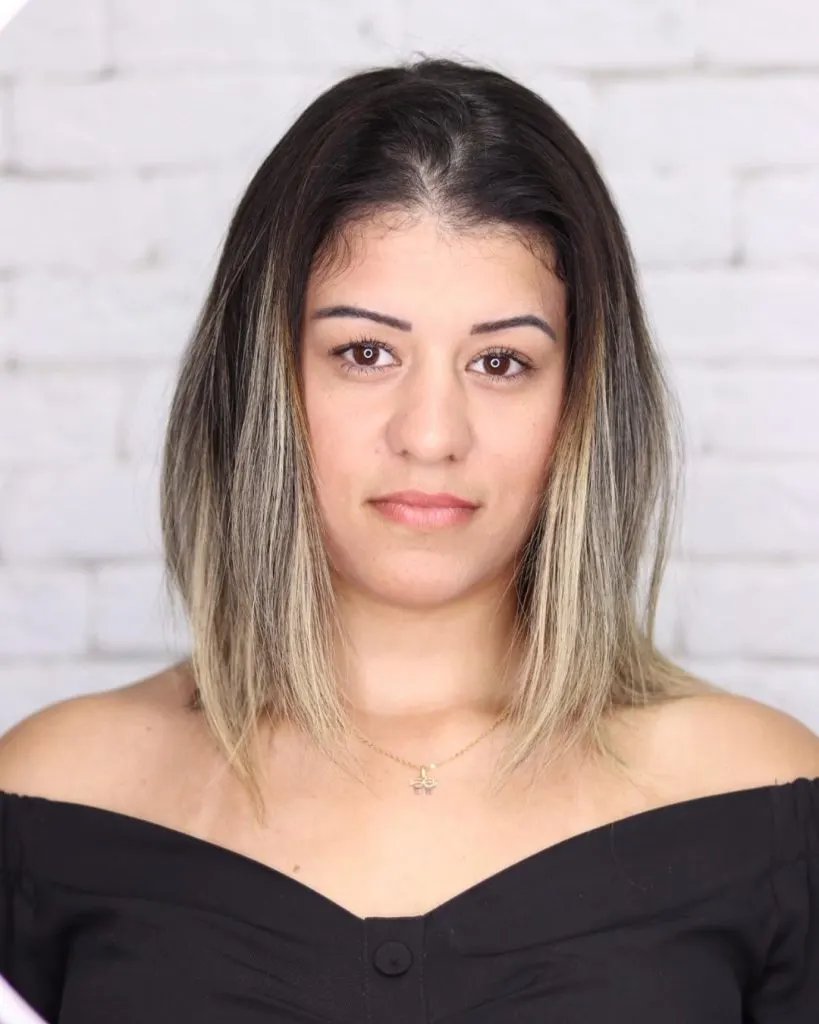 Longer hair gets easily weighed down when it's all the same length, so even thick hair can look flat. This is easily avoided with layers, like in this full shoulder-length lob.
9. Layered Long Bob With Long Bangs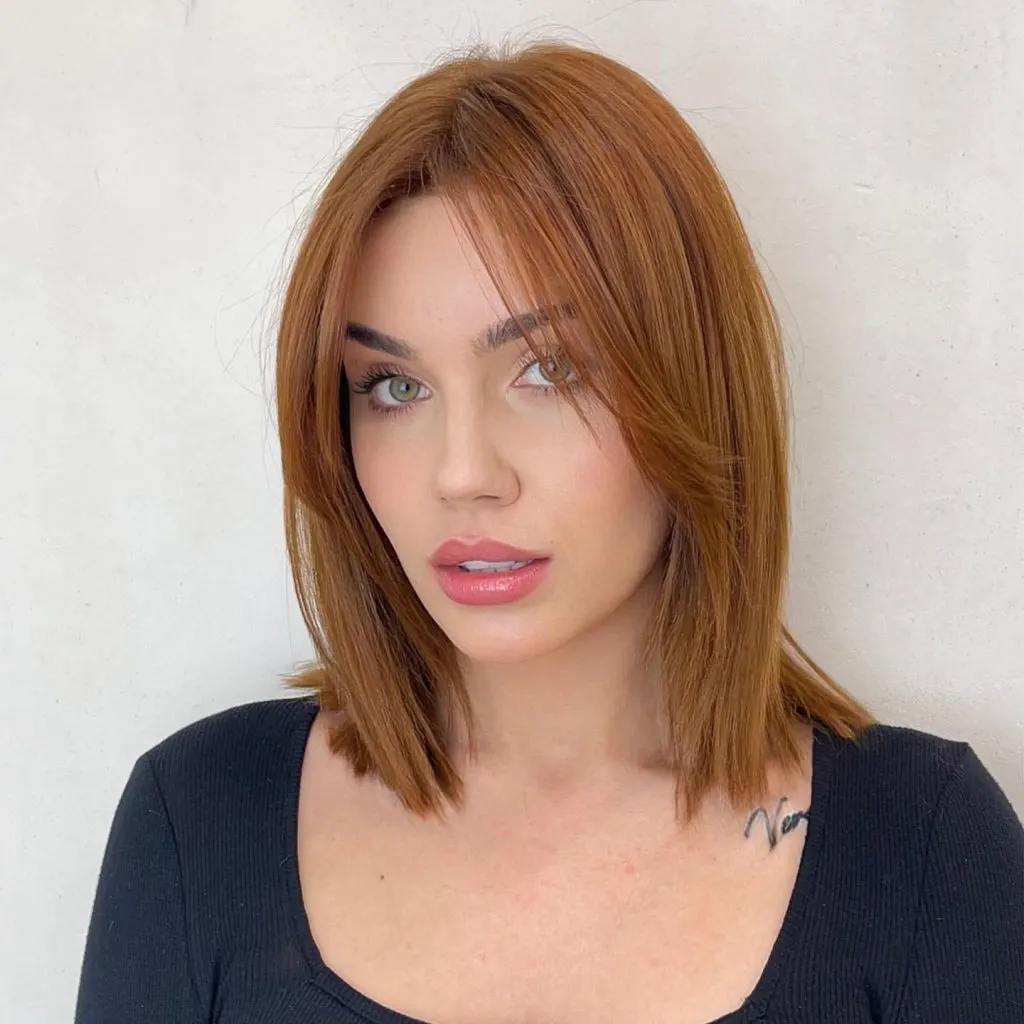 Layers can be subtle or obvious, and since they grow out quickly, you can change up your look easily by changing the layering style. Here, they're used to thin out the bottom and create a flattering shape.
10. Choppy Medium Bob With Layers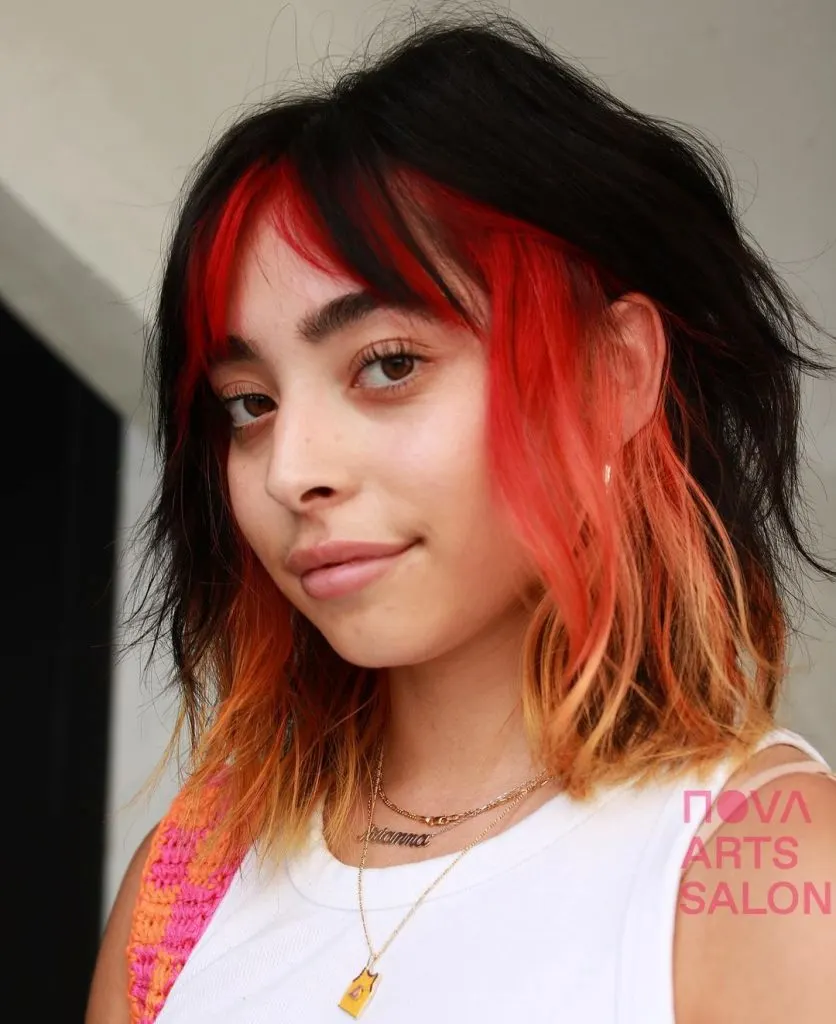 Thanks to the combination of layers and blunt ends, this textured lob looks lived-in and fashionably messy. The short curtain bangs and face-framing layers accentuate the eyes.
11. Medium Length Bob With Layers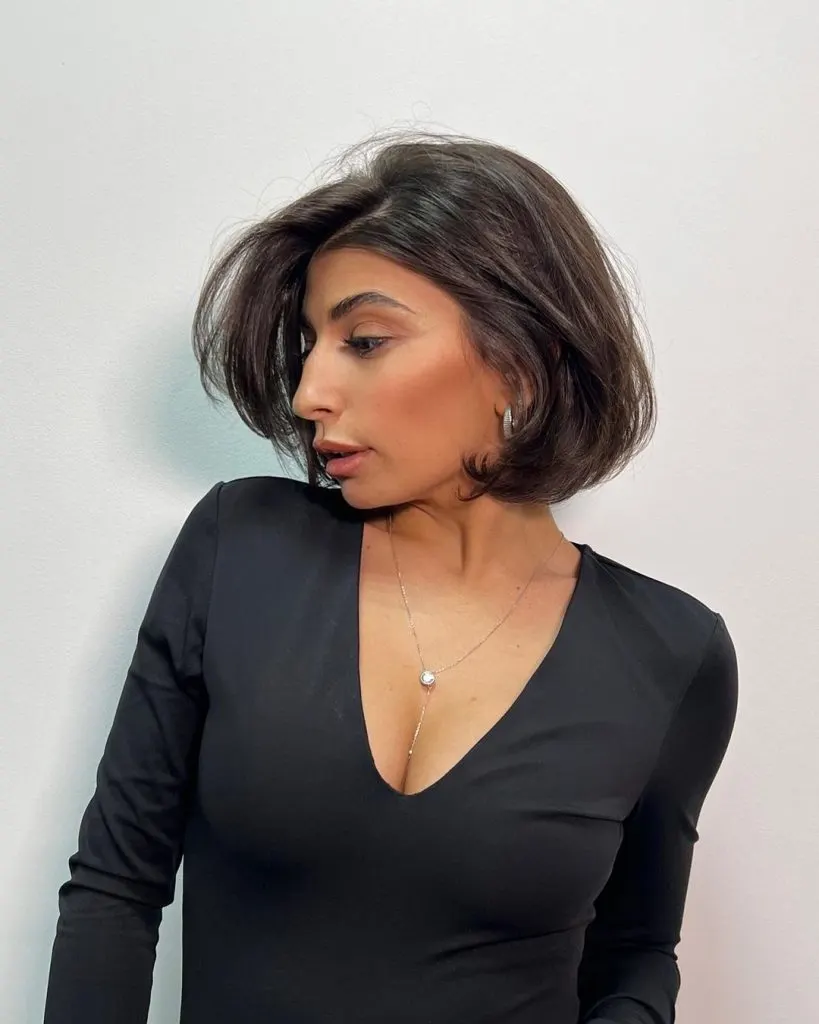 If your hair is thick, layers can be used to make it more manageable without taking away volume. Instead of making your hair seem thinner, layers remove bulk and add movement.
12. Layered Medium Bob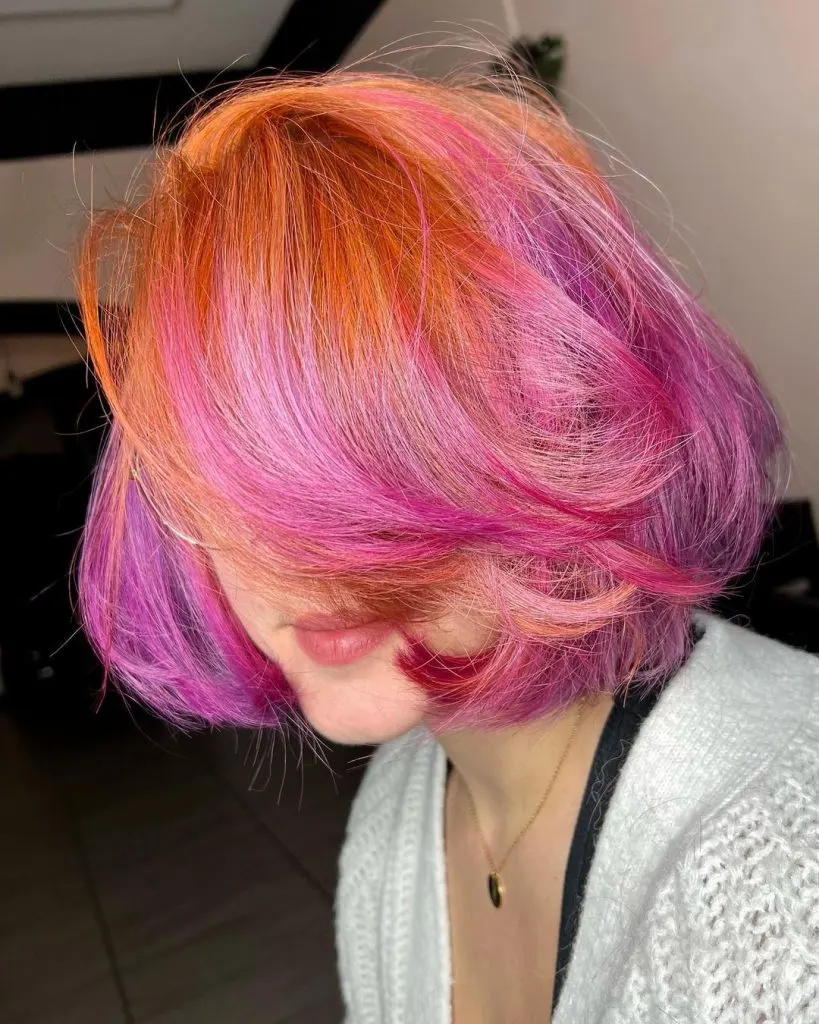 Styling a classic bouncy long bob can be done in several ways. Using velcro rollers eliminates heat and doesn't take much work; blow drying using a round brush is quick but can be tiring if you have a lot of hair; or you can curl the ends using a flat iron once your hair is completely dry. Whichever method you choose, make sure to always protect your hair if using heat.
13. Long Bob Haircut With Layers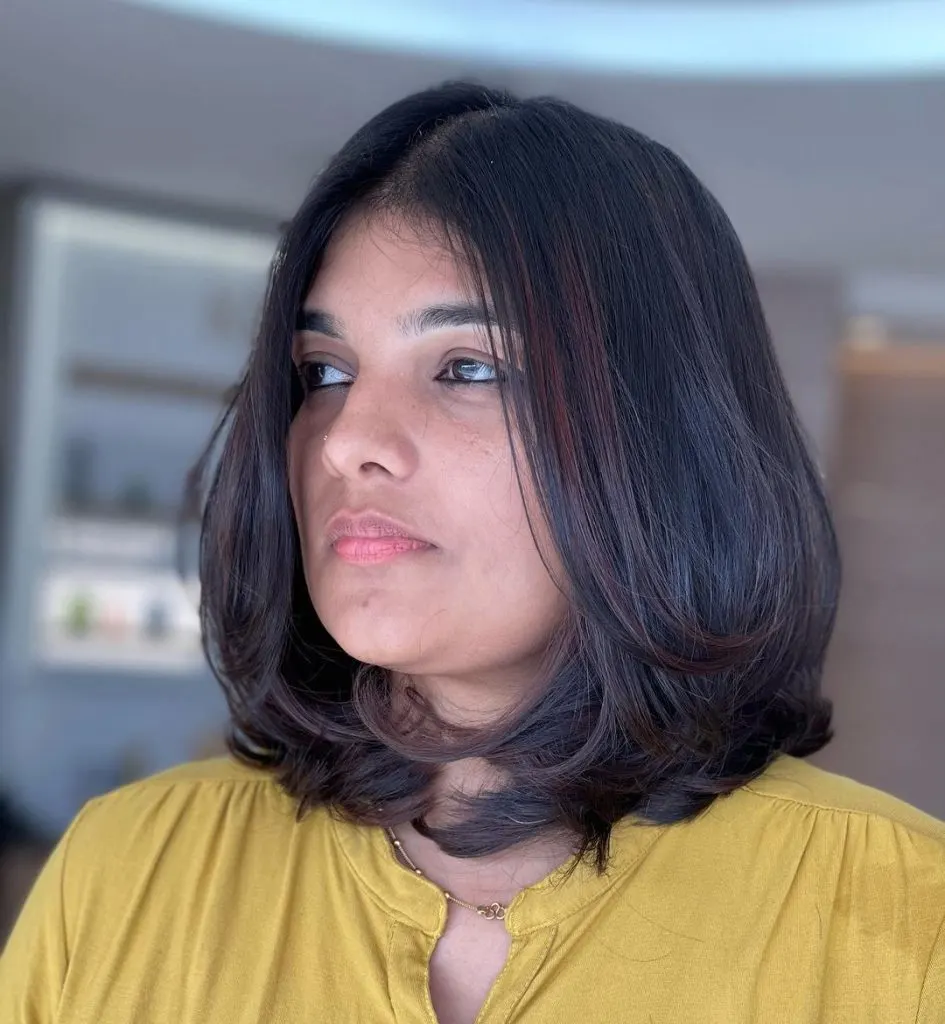 A classy lob with tons of volume created by subtle long layers makes your hair look luxurious, while getting rid of the weight at the bottom.
14. Long Bob With Bangs And Layers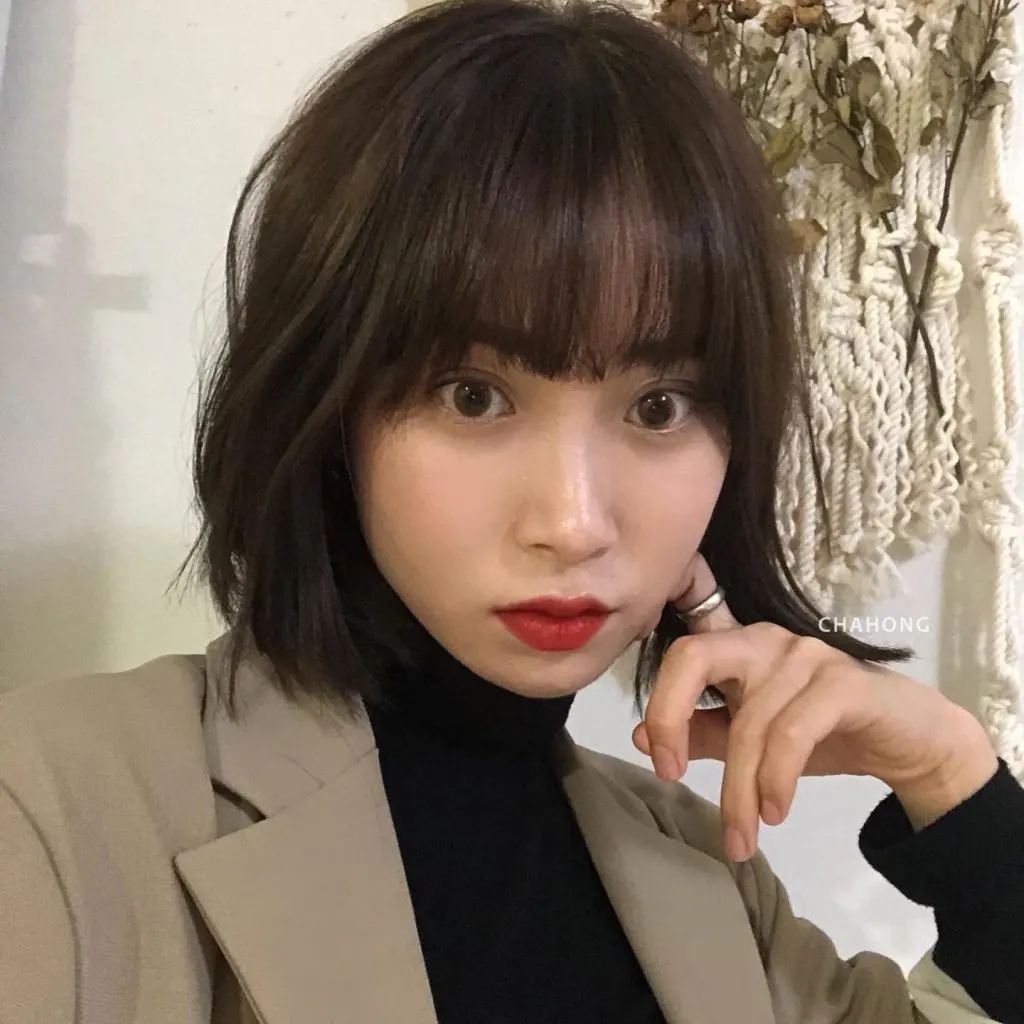 Overdoing layers can make fine hair appear thinner, but when done right, layers add volume and make the hair seem fuller.
15. Layered Bob Haircut With Curtain Bangs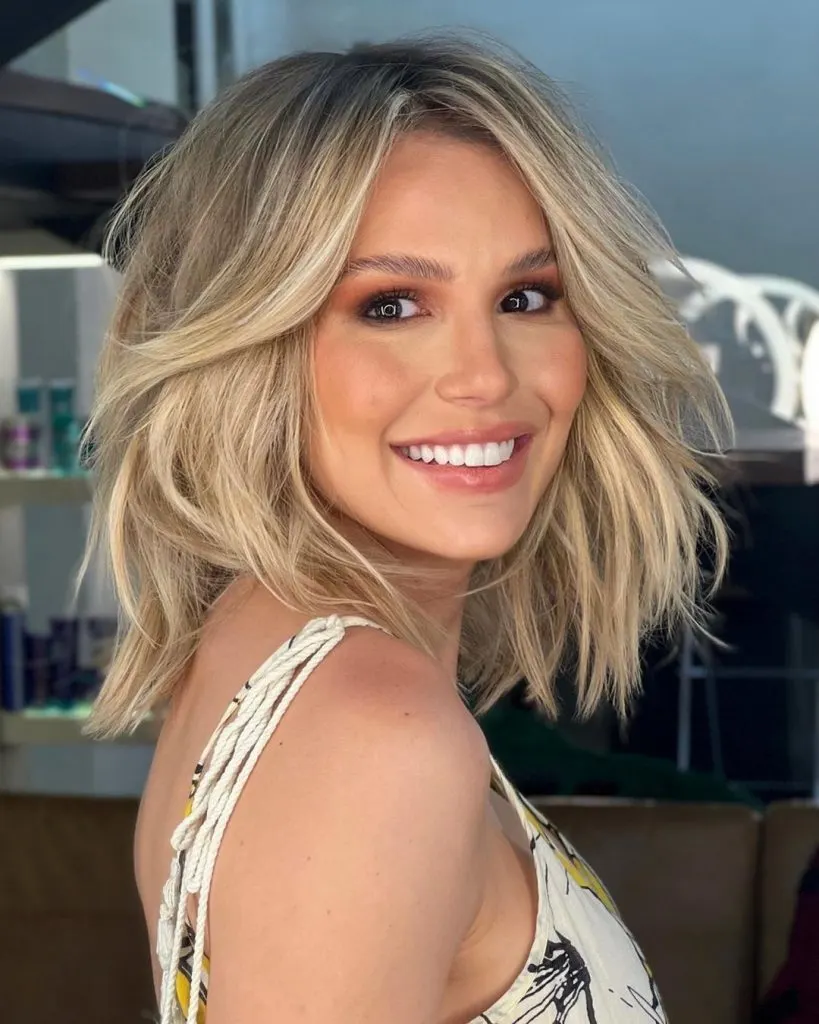 Texturizing layers and slight waves add a lot of volume and body to this long bob, while the blunt ends give it a modern feel. This layered bob with bangs has an effortlessly cool disheveled style.
16. Long Layered Angled Bob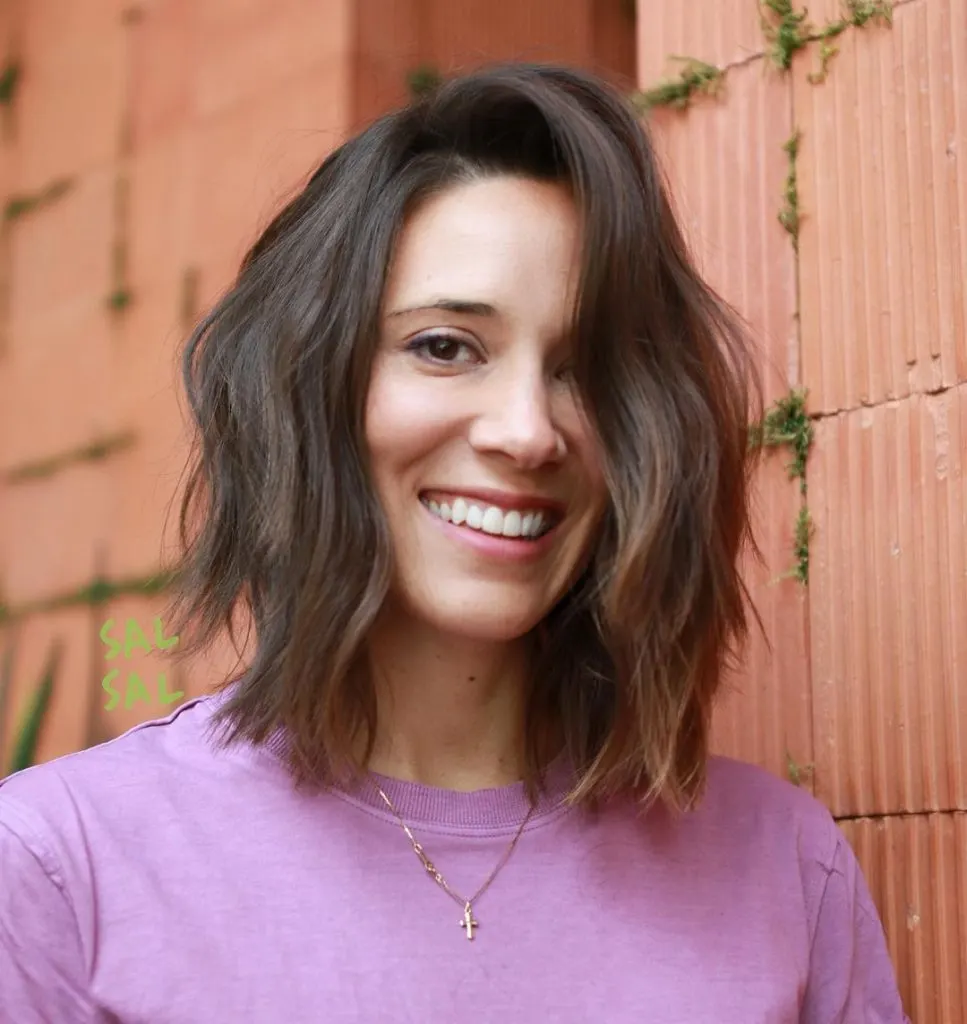 If your hair tends to fall flat at the roots when it's all the same length—especially if it's thin—you can really benefit from layers. A few long layers will help the outer strands breathe and make it easier to create lift at the crown.
17. Side Part Layered Bob Cut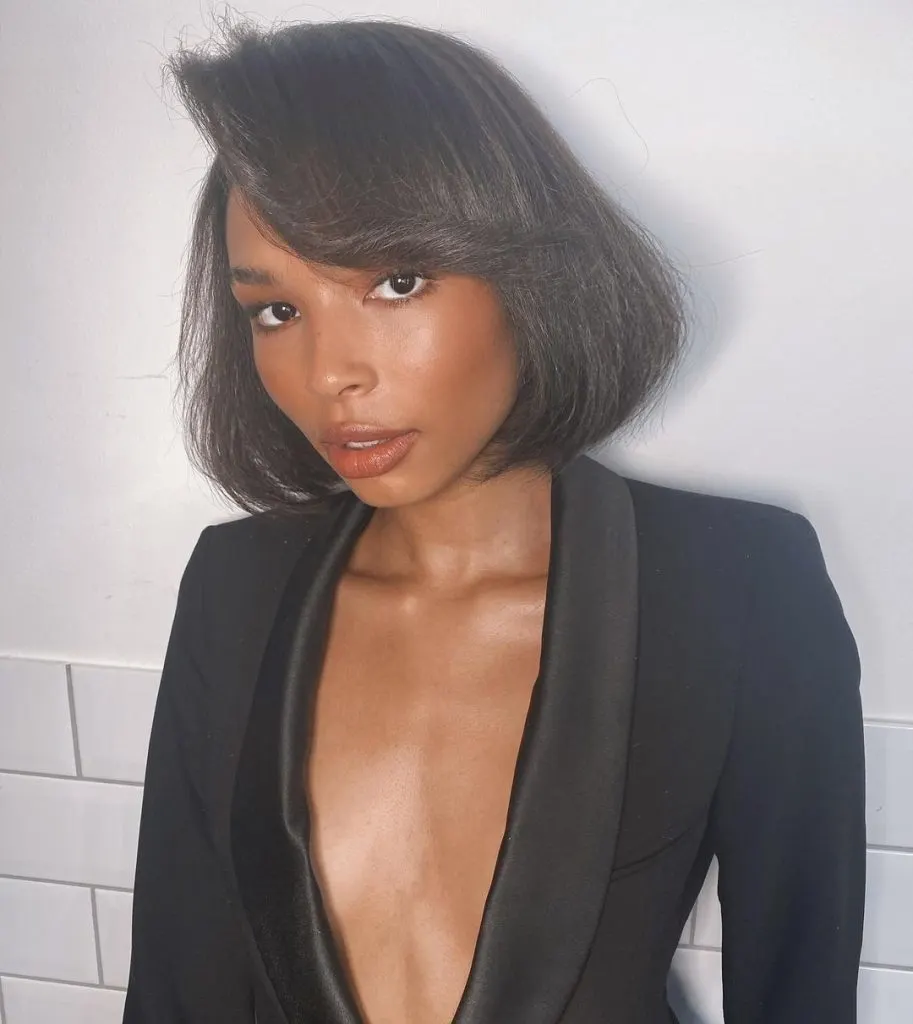 The dramatic side parting makes this classic bob even more chic and sophisticated. Styling it isn't difficult, thanks to the long bangs and subtle long layers that help easily create the desired shape.
18. Choppy Layered Bob With Bangs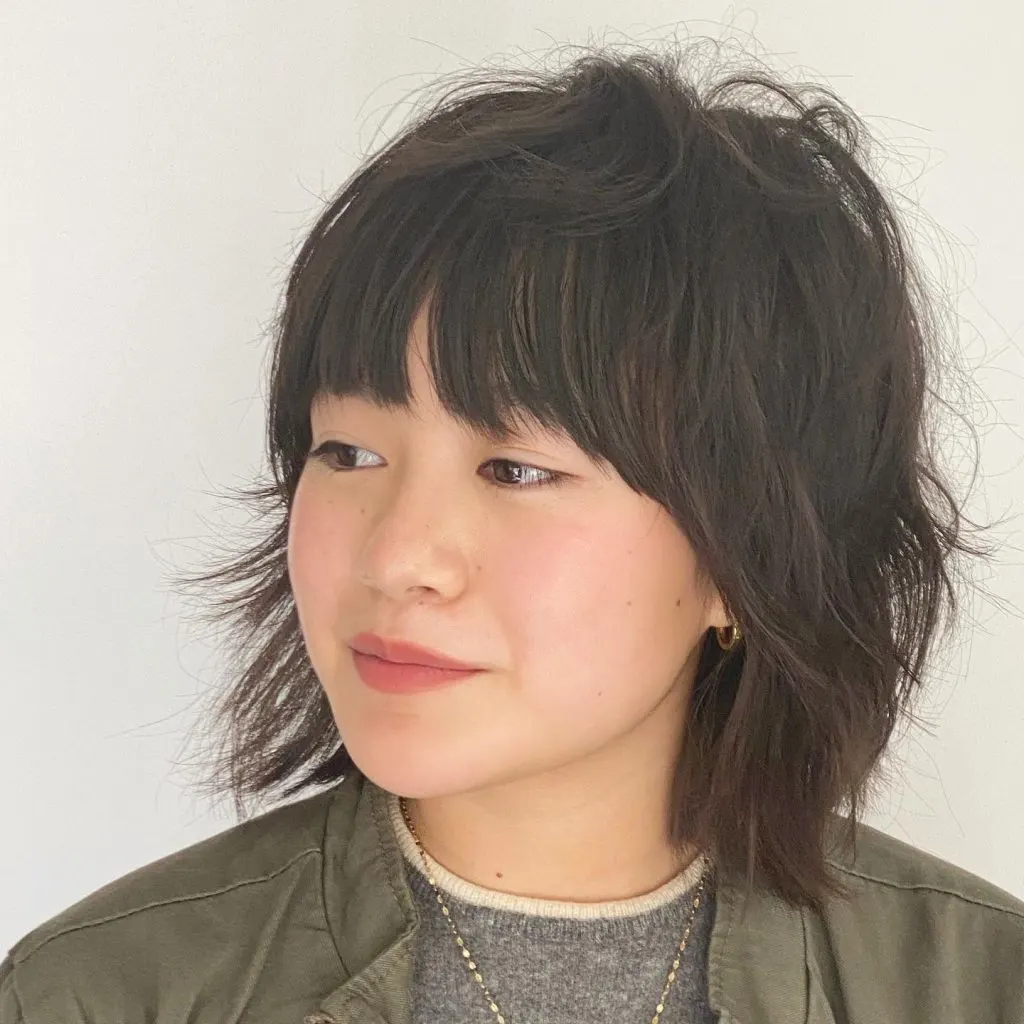 The choppy bob is one of the most popular haircuts of the past year, trending alongside the wolf cut and the shag. Apart from the choppy layers, these cool cuts have another thing in common: they're super low-maintenance and require almost no styling.
19. Medium Layered Bob With Bangs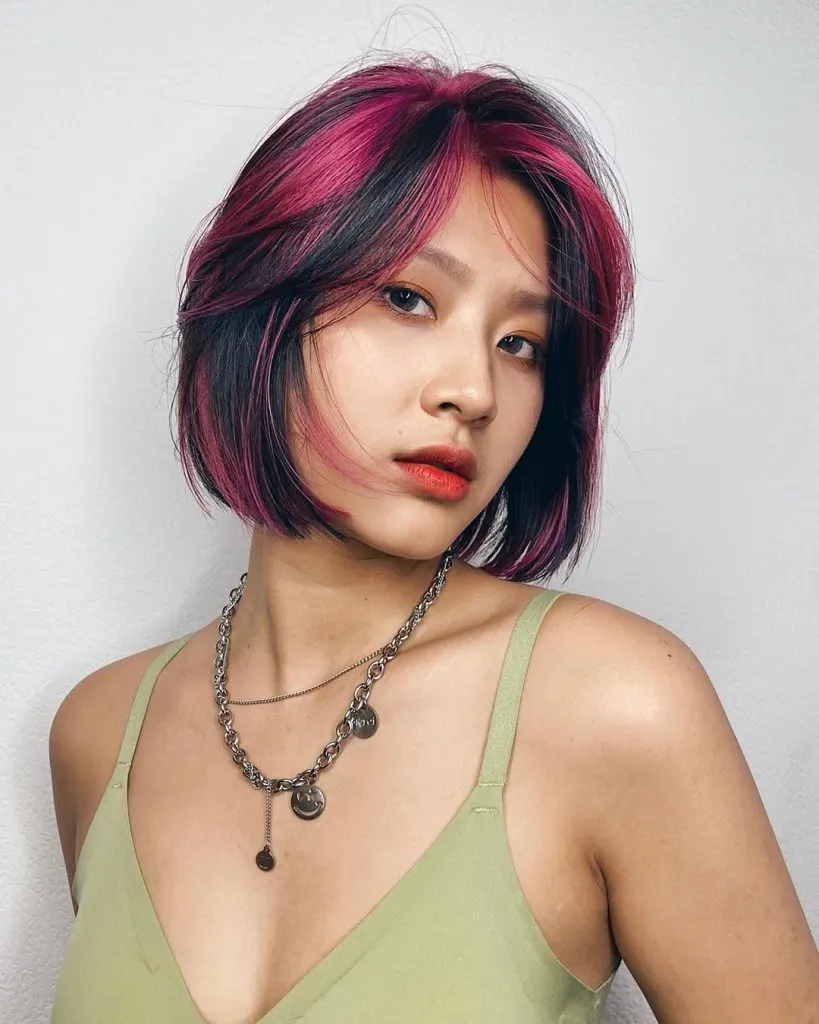 Long bangs and floating layers result in an airy bob that looks both polished and flowy. The interesting coloring adds even more dimension, taking it to another level.
20. Long Layered Bob With Bangs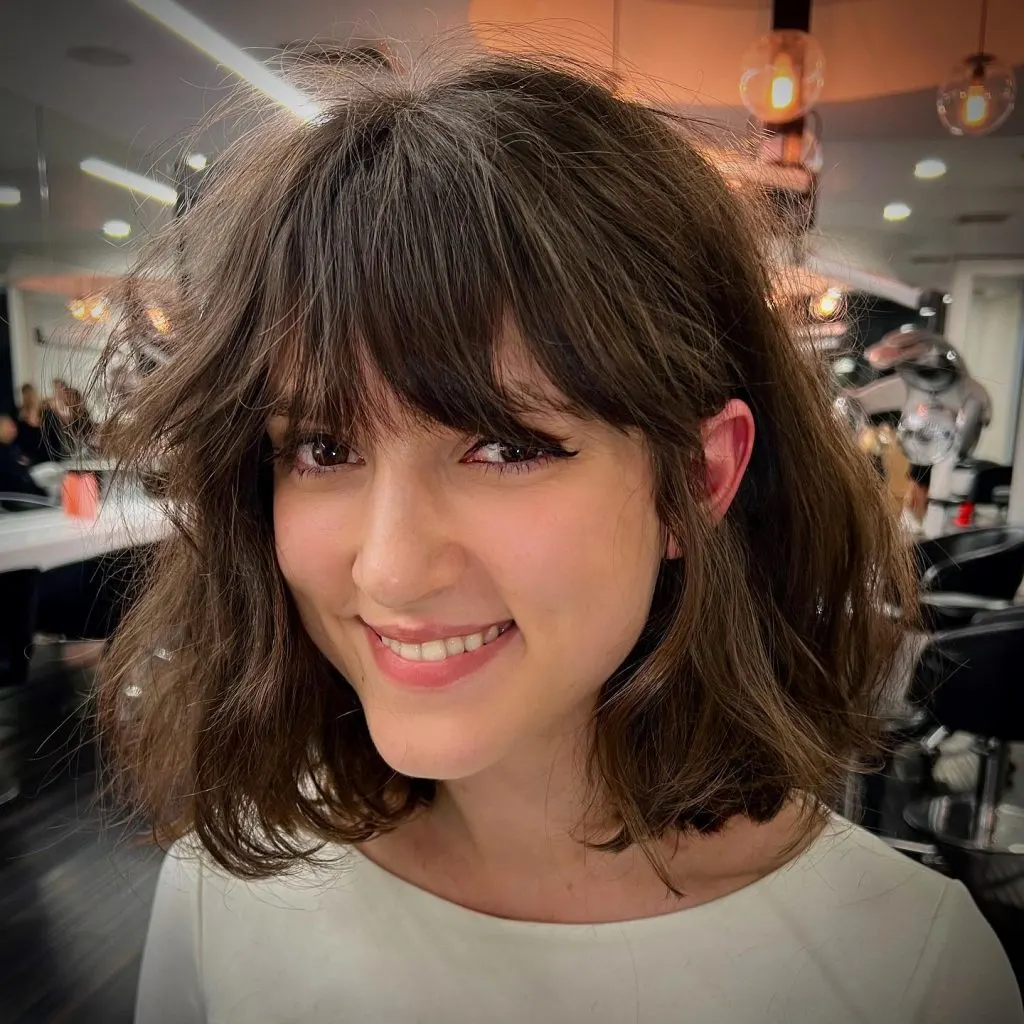 Layers don't always have to be visible—here, long layers are used to give texture and body to a blunt-cut bob, and to remove any difficult-to-handle-bulk.
21. Curly Layered Bob Hair With Bangs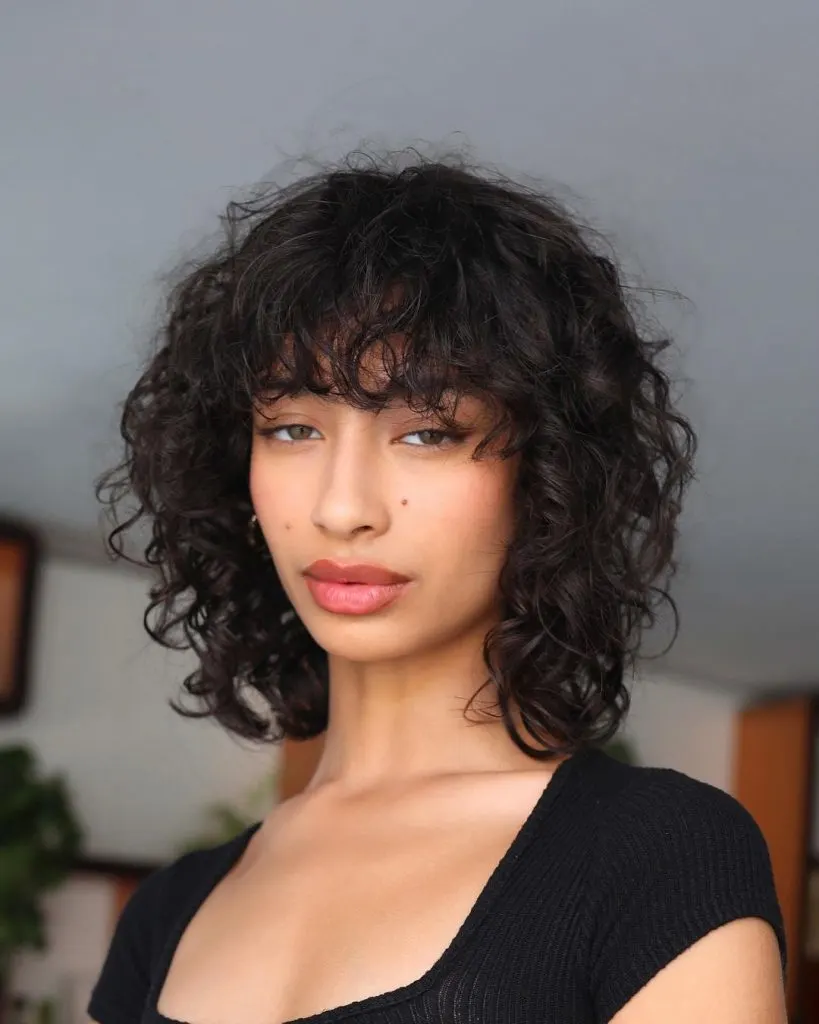 Curls have a lot of weight and layers are needed to take it off. They're also used to enhance the curl pattern and create a specific shape.
22. Thick Hair Layered Bob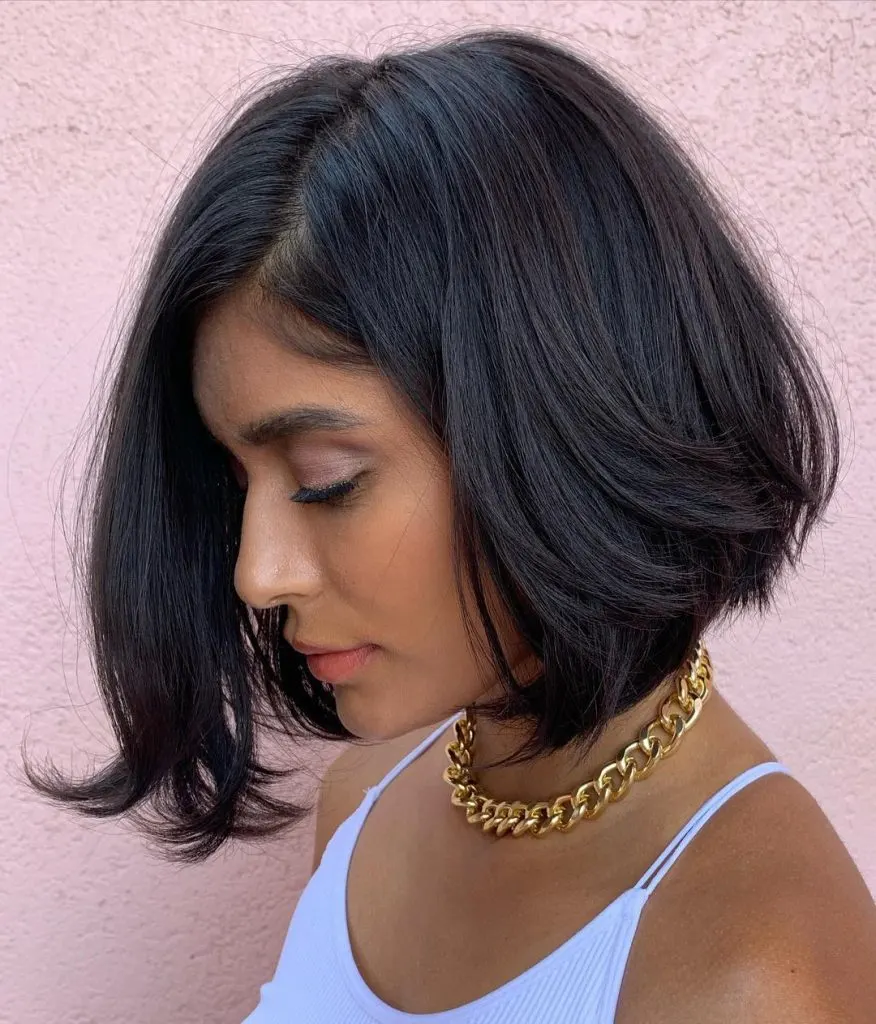 Chunky bob styles are super popular right now—a strong outline softened by long, flowy layers results in an effortless and attractive haircut.
23. Feathered Lob Hairstyle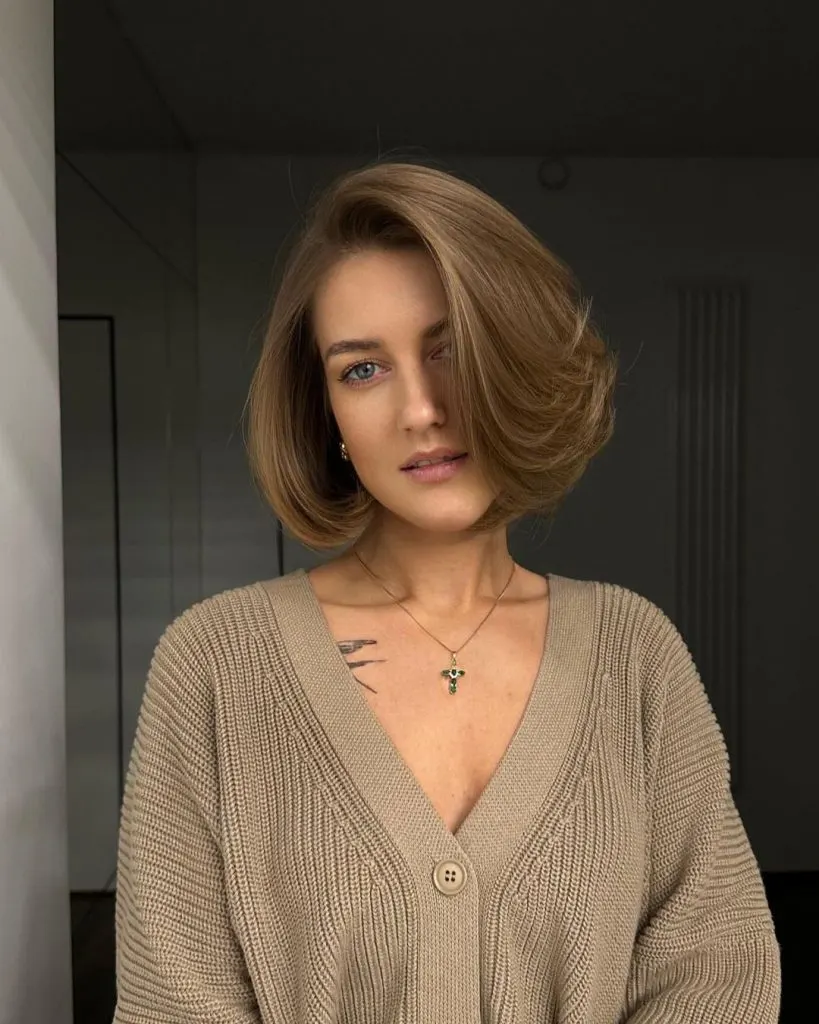 If you want a full yet soft look, feathered ends on a rounded bob will give you a classic but modern style. Thanks to the layers this style looks airy instead of dated.
24. Medium Length Layered Bob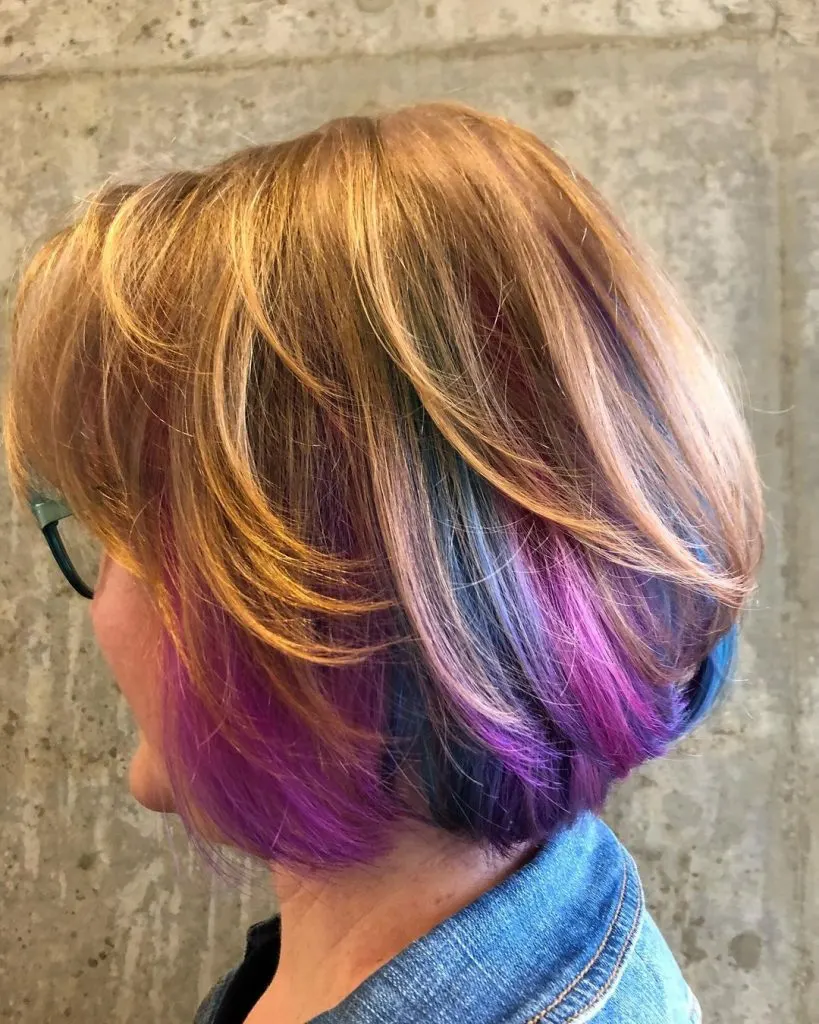 Using layering to showcase color you can come up with a unique look that works and feels right for you.
25. Medium Length Layered Bob With Bangs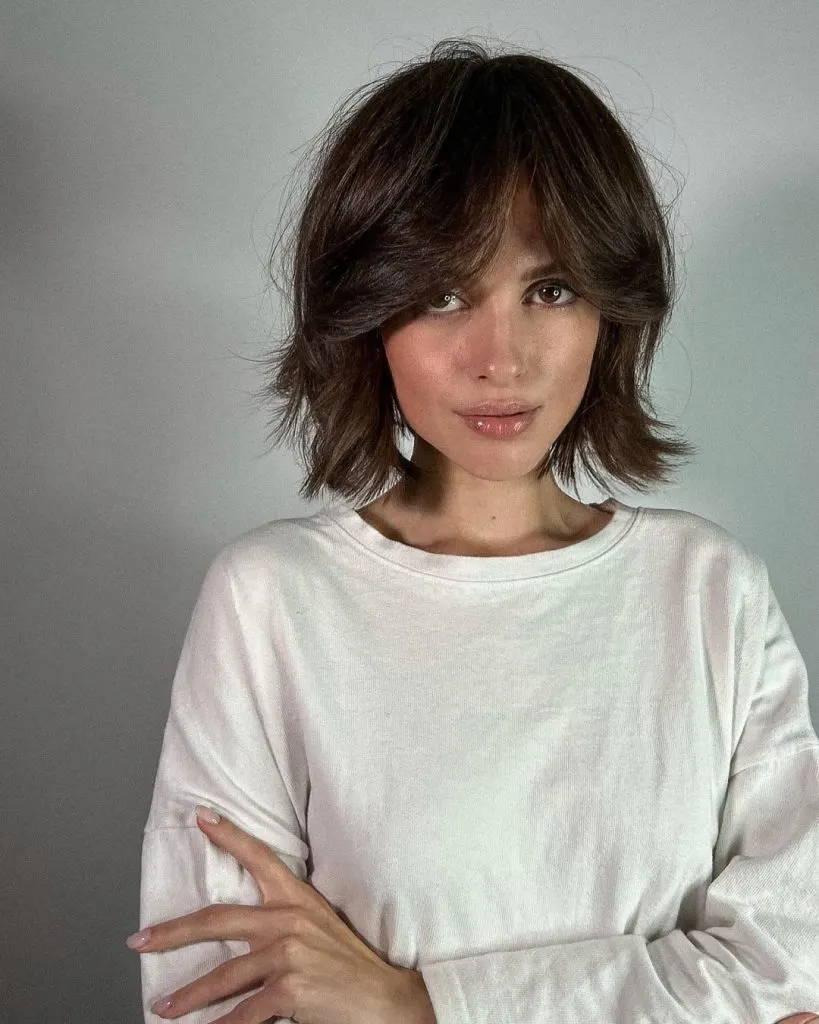 Choppy layers and curtain bangs come together to create a playful style that flatters lots of face shapes—you can make it fit yours by adjusting the parting, the thickness or the length of the bangs.
26. Long Textured Bob With Fringe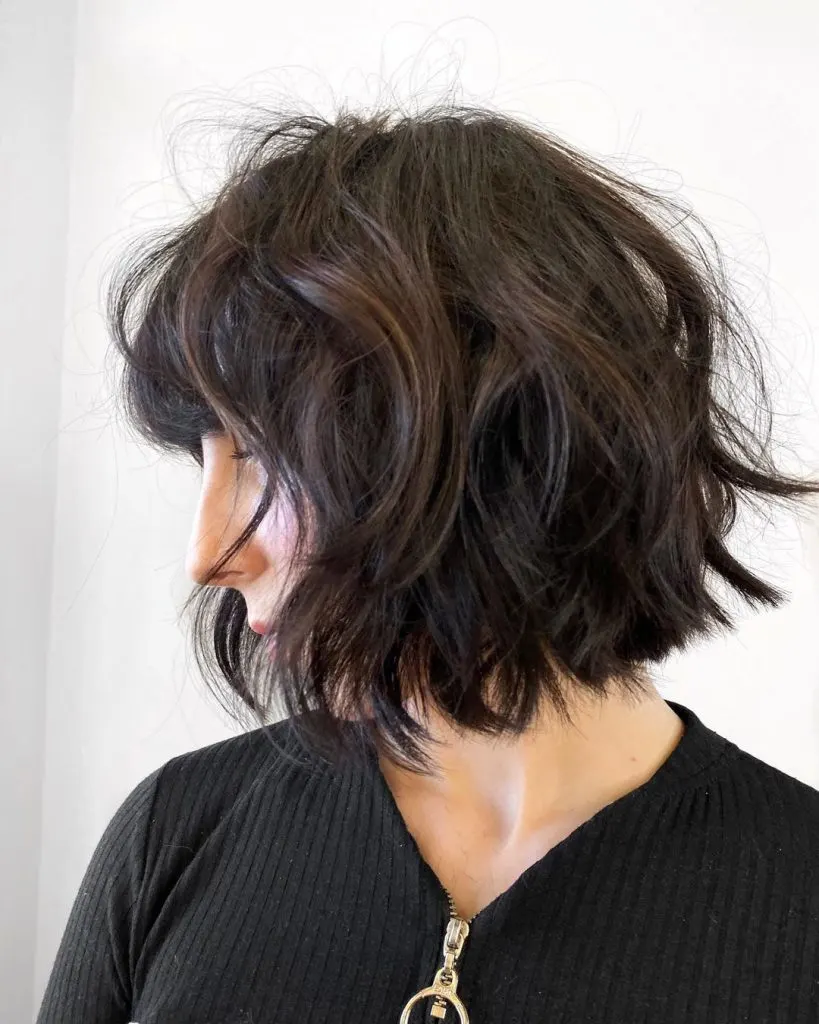 The great thing about texturizing layers is that they don't change the outline of a haircut, but instead improve its shape and customize it to fit you better. This blunt bob with bangs is flattering and manageable.
27. Layered Bob With Bangs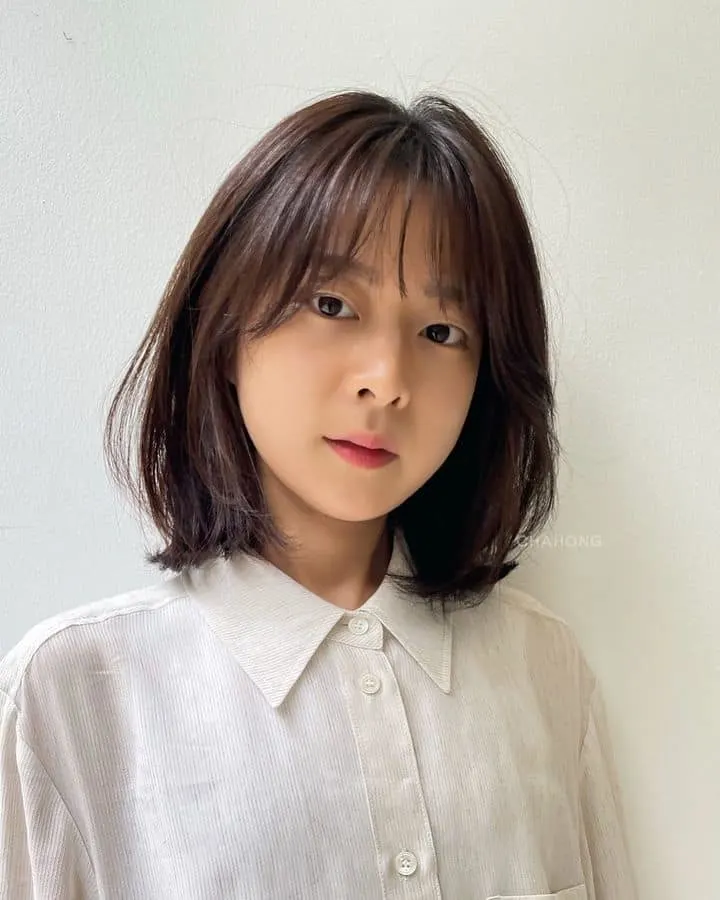 Classic layers with see-through bangs will always be flattering and pretty. It's a cozy, soft look that you can't go wrong with.
28. Long Lob With Layers And Bangs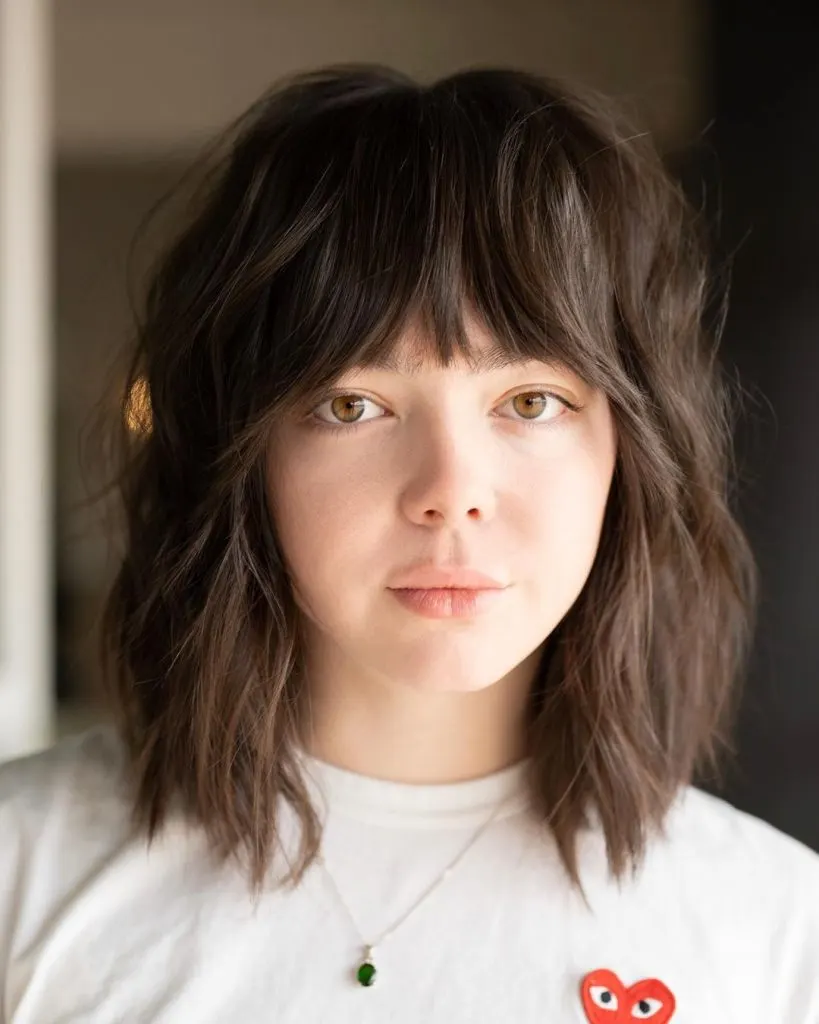 A lob with choppy long layers looks good on all hair types, but all hairstyles that cover the neck can make your face look longer. You can counteract it by adding bangs, if that's something you want to avoid.
29. Fine Hair Layered Bob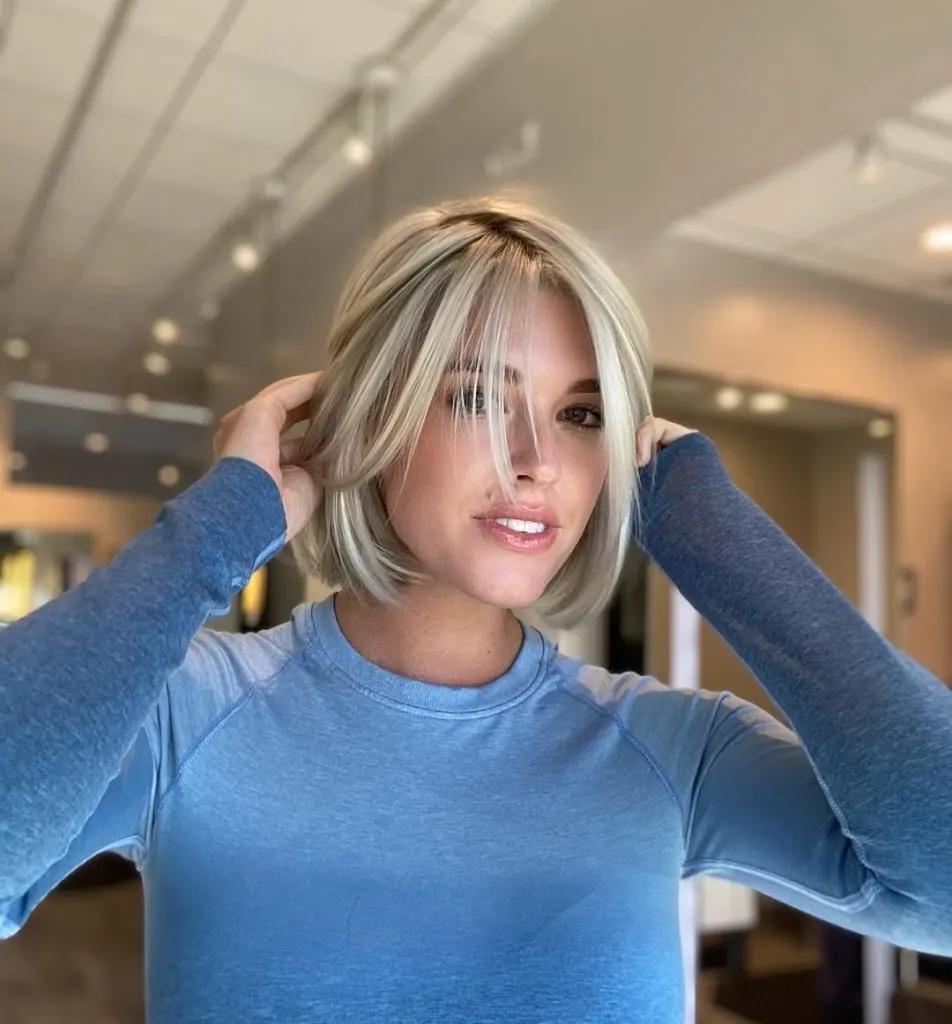 If you have fine hair, it can look thin even if there's a lot of it. Layers can help because they add dimension and movement, preventing your hair from going flat.
30. Multi Layered Bob Haircut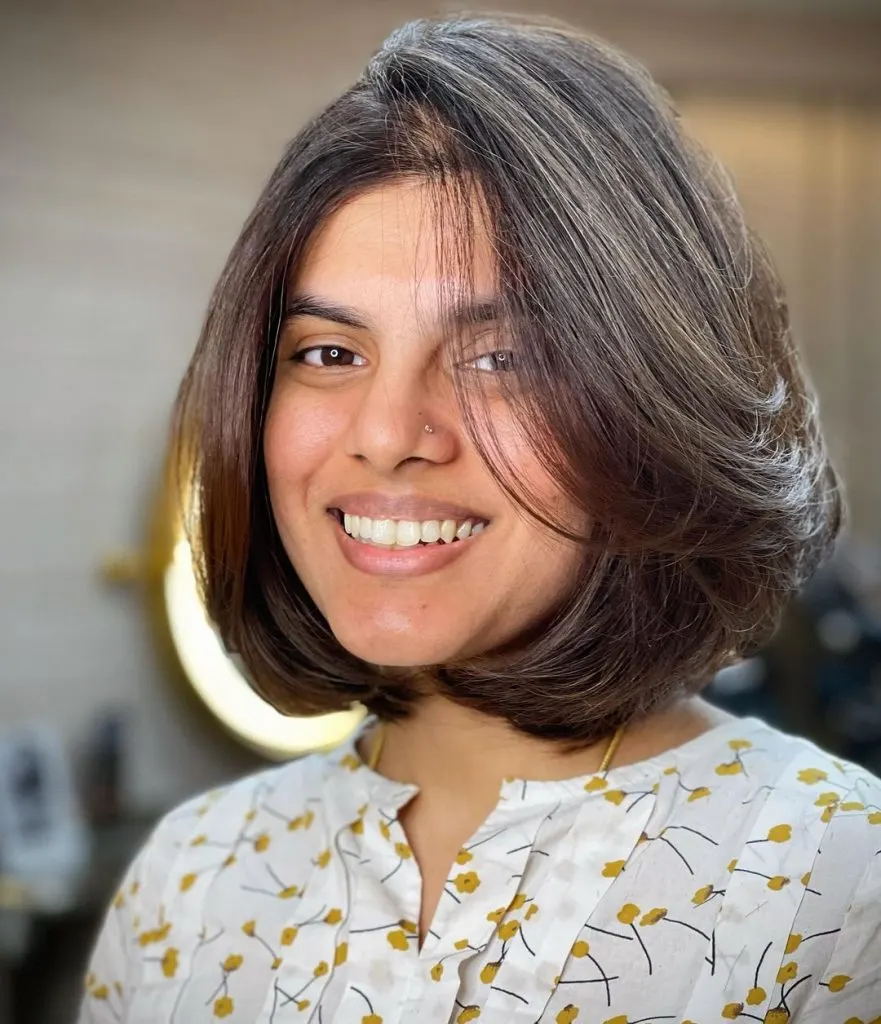 Rounded ends create a balanced and elegant look. This bob can be worn styled with a round brush, or tousled if you want a more casual vibe.
31. Mid Length Layered Bob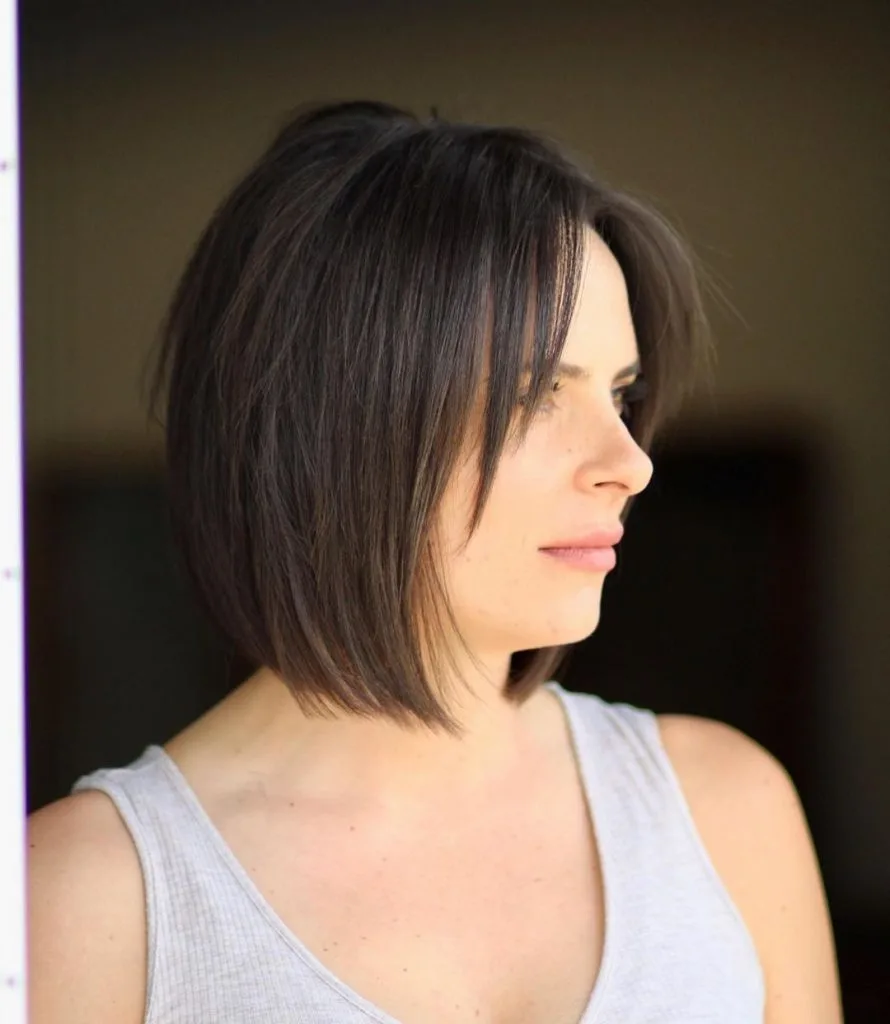 This bob is super easy to work with because of the precise layering, so it's a great choice if you need a hairstyle you can wash and style quickly—it's lightweight and everything falls into place on its own.
32. Medium Length Layered Bob Haircut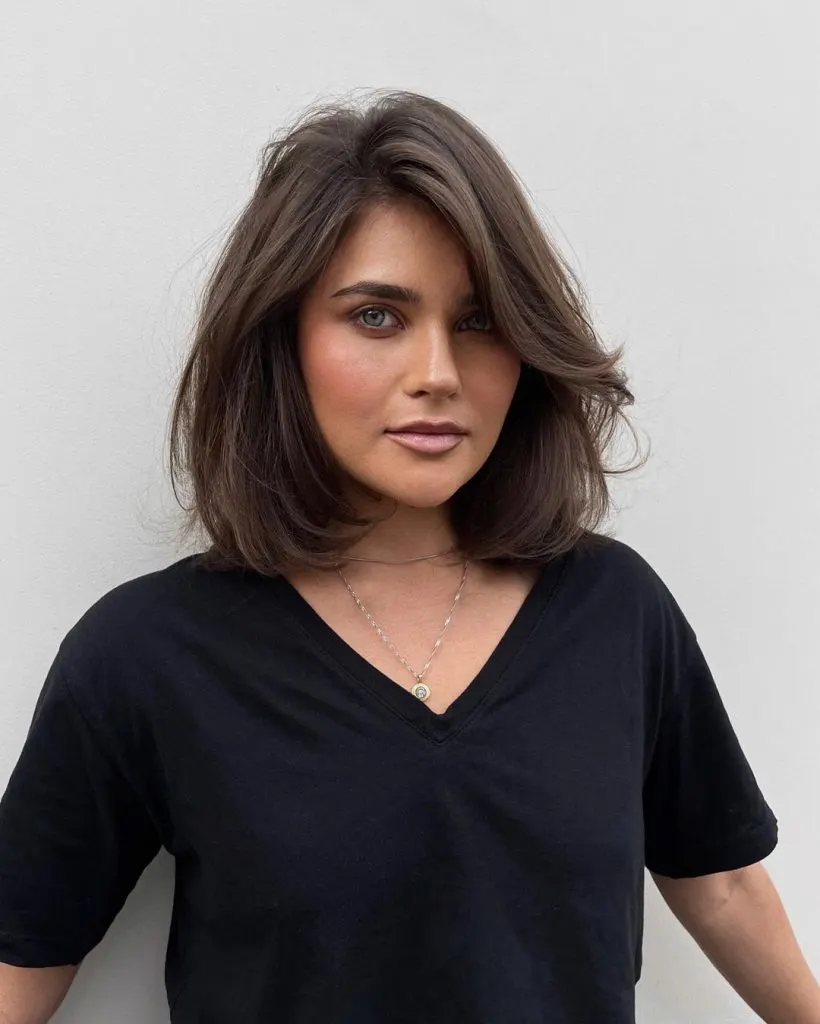 Airy, voluminous haircuts like this fluffy lob with side bangs are trending, and their popularity is yet to reach its peak. It takes much less work to style it than it seems: it's all in the blowout. Use a round brush to add volume at the roots and curl the ends inward.
33. Long Bob With Bangs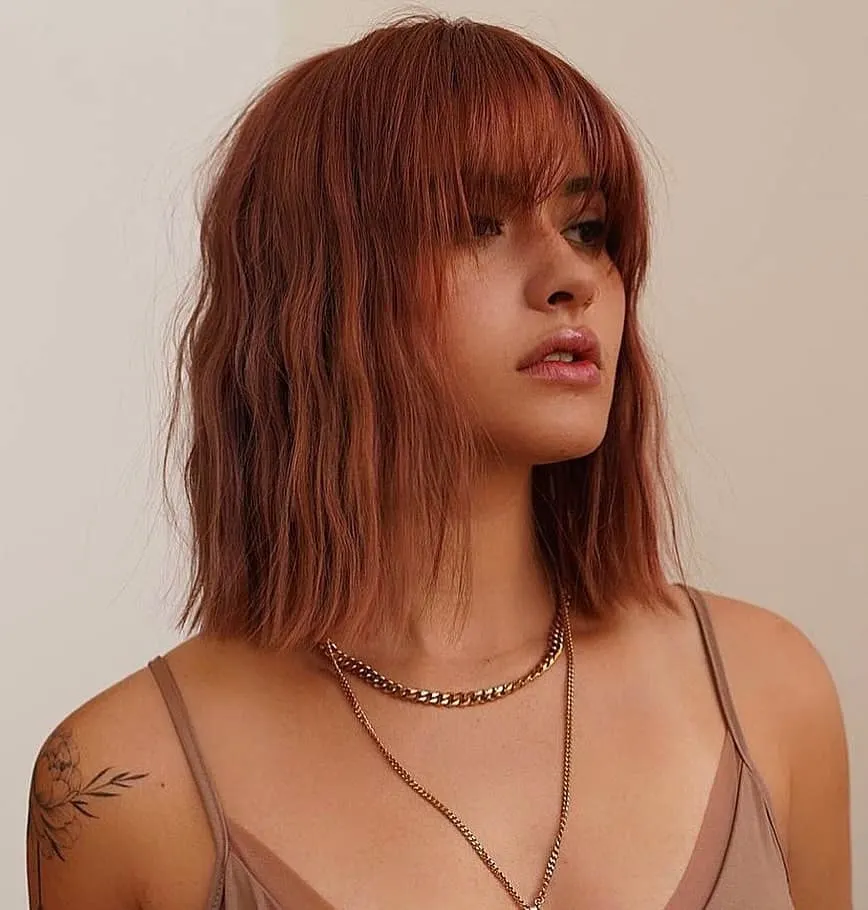 Even if you prefer a one-length look, you can get the benefit of a layered cut—movement, volume and lightness—if you add some invisible texturizing layers.
34. Textured Bob Haircut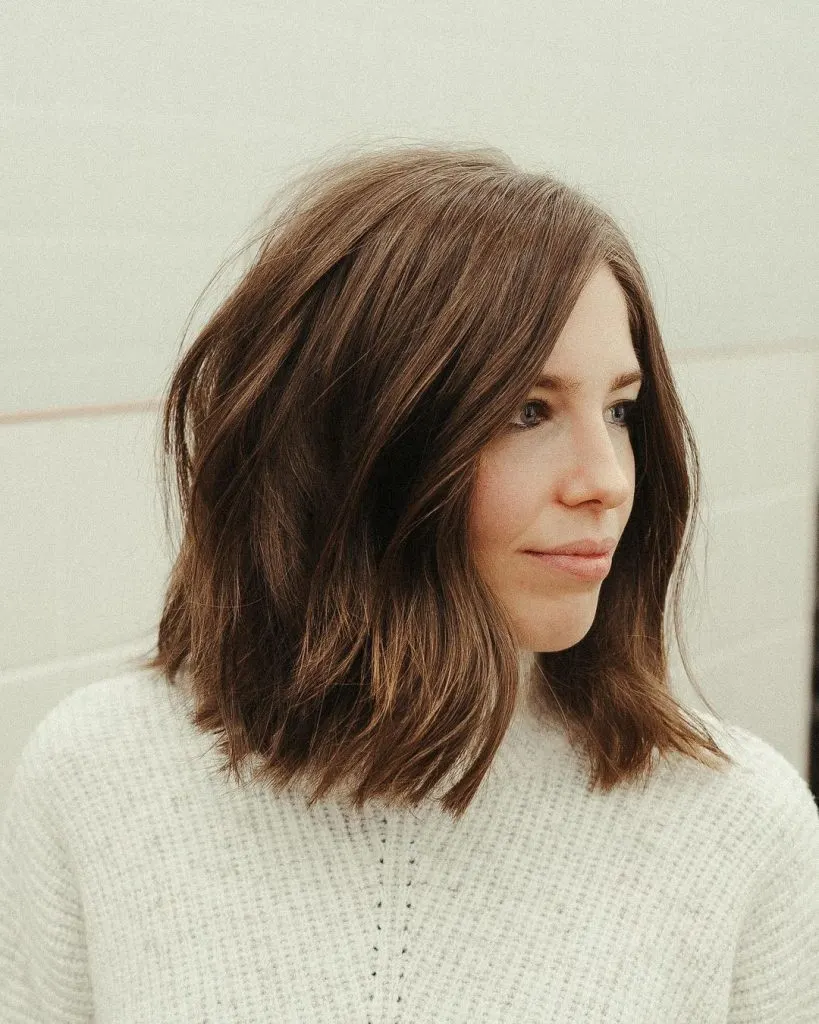 A simple style like a blunt bob can be boosted using layers. They create volume and remove bulk, making your hairstyle much lighter and easier to manage.
35. Face-Framing Layered Bob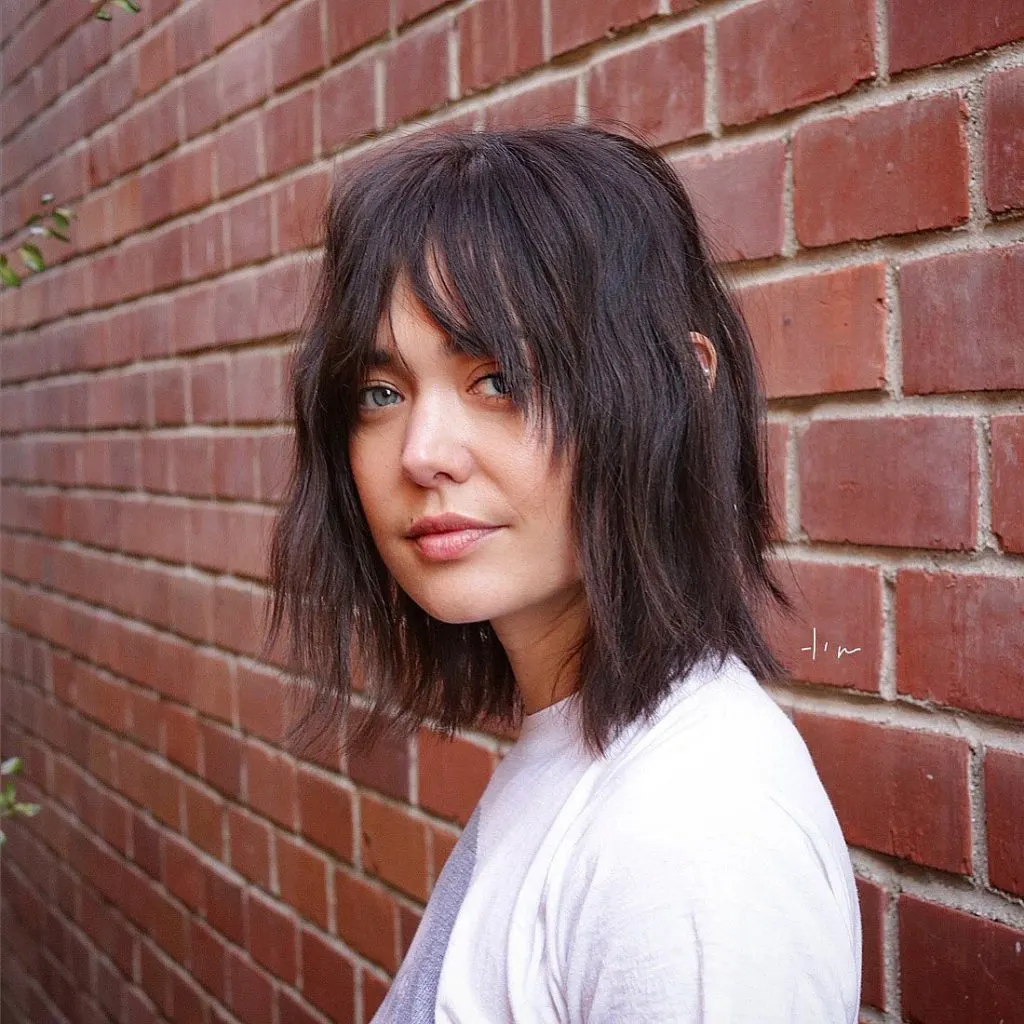 Choppy layers add lots of texture and dimension to this long bob, and the face-framing bangs make it look relaxed, effortless, and tailored.
36. Choppy Long Bob Hairstyle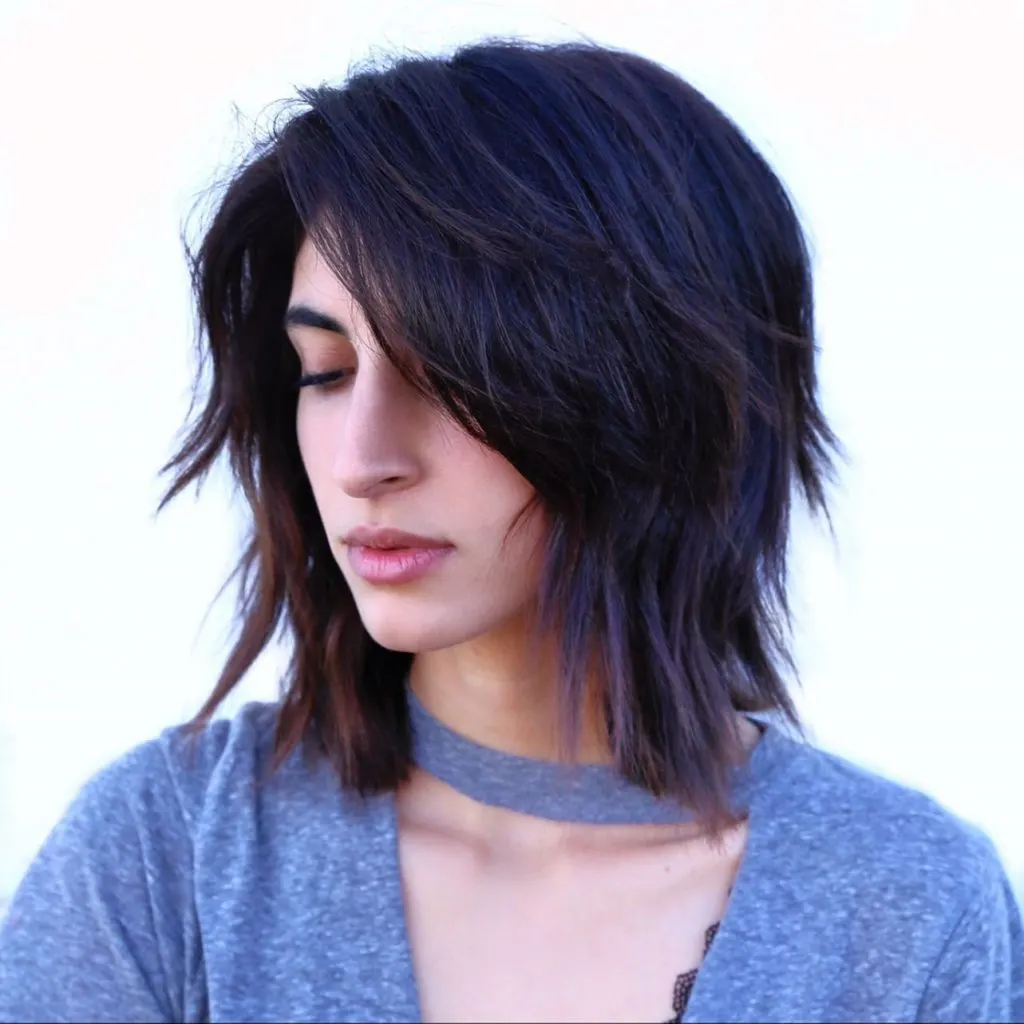 A bob with lots of choppy razored layers has old-school rockstar vibes, so it looks best tousled and disheveled.
37. Long Stacked Bob With Feathered Fringe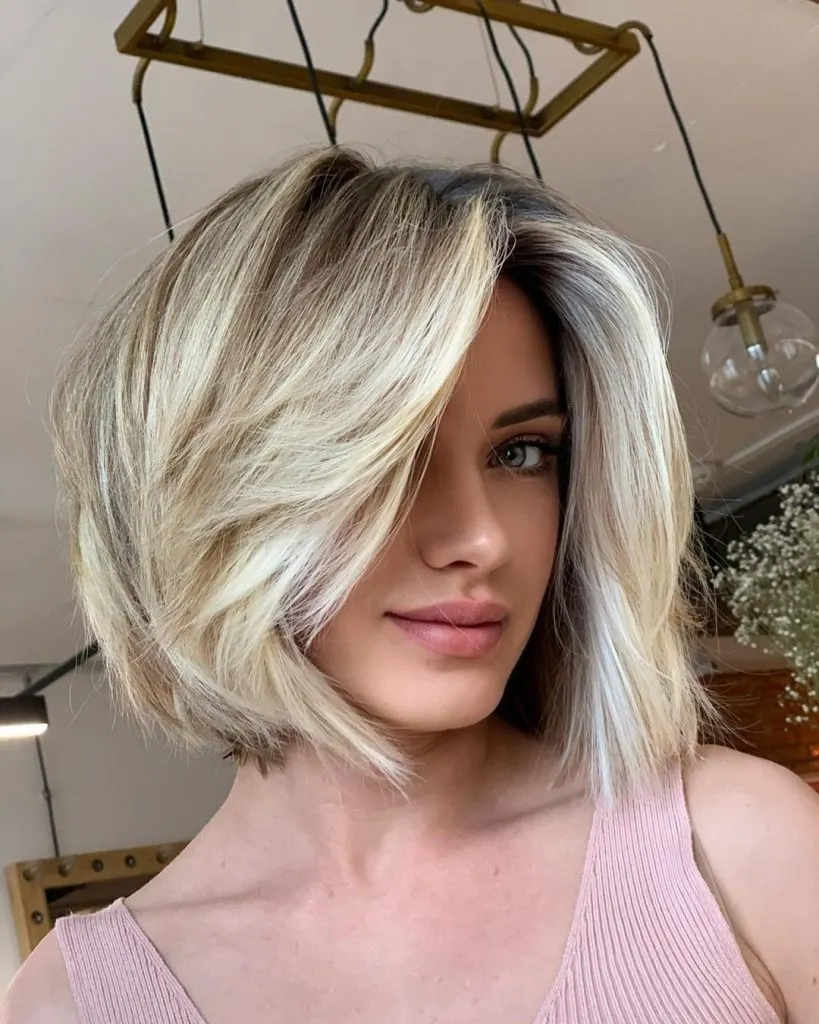 Thanks to the layers, this bob is voluminous and thick, but it's not bulky. The long feathered fringe contrasts the blunt ends to create a dynamic look.
38. Choppy Long Bob With Layers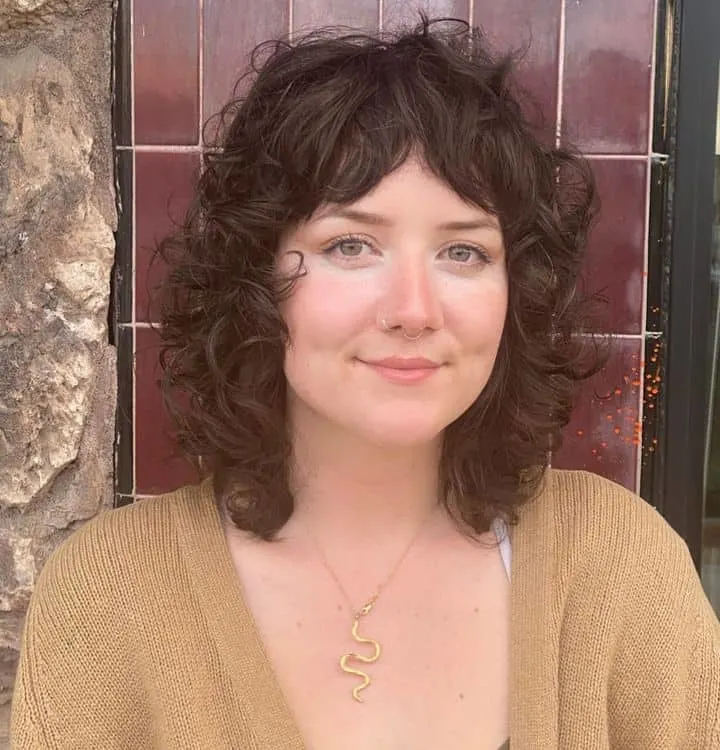 A shaggy bob haircut looks best when it's not overly styled and the texture is kept as natural as possible, which is why it looks so good on wavy and curly hair.
39. Lob Haircut With Bangs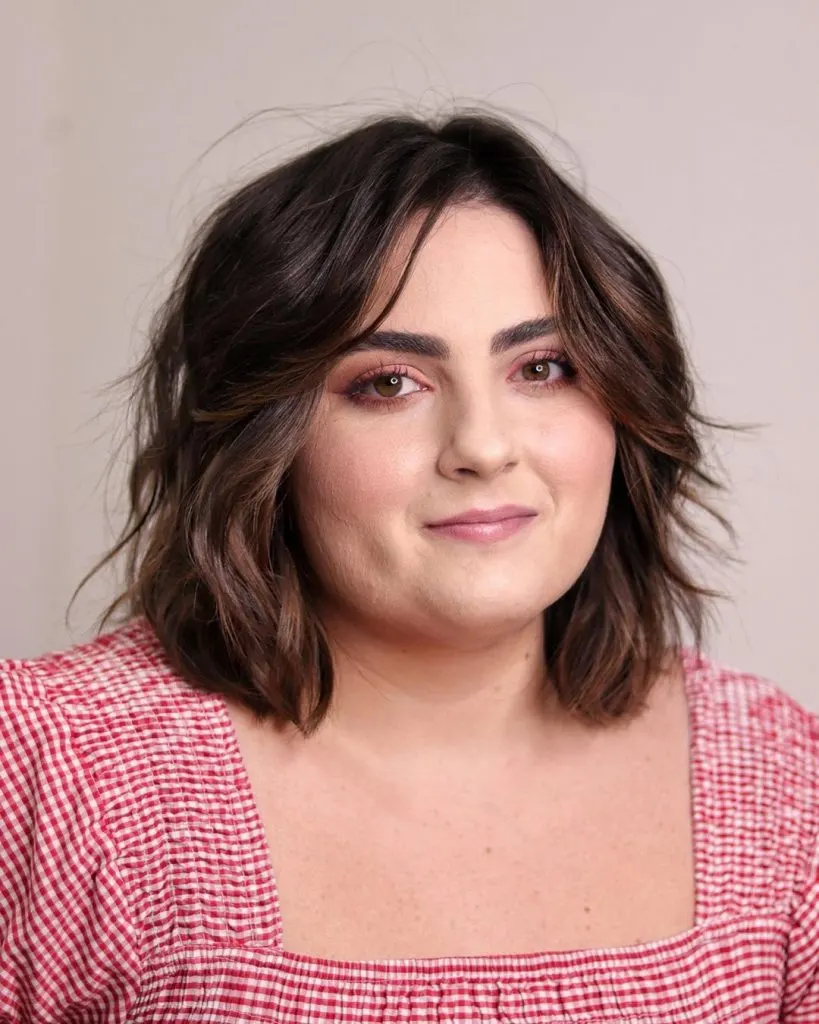 Texturizing layers can be used to make your hair look more dense, especially when combined with blunt ends that make it seem like your hair is all the same length. Paired with curtain bangs that frame the face, this is one of the most flattering styles around.
40. Shoulder Length Layered Bob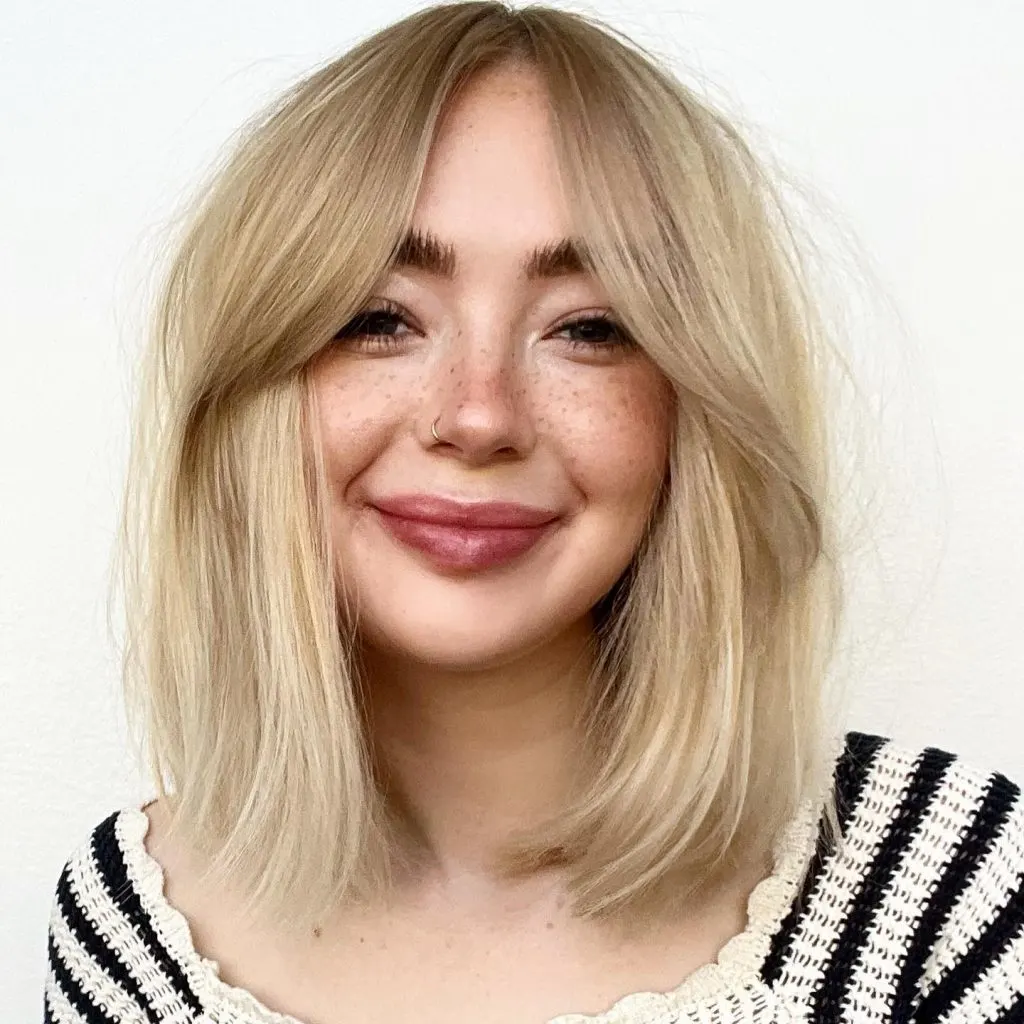 A one-length lob with soft layers suits most hair types—if your hair is thin, the layers add volume and lift, and if it's thick, they remove bulk and make it more manageable.