There are pros and cons to having fine hair. On one hand, your hair is soft and silky, easy to style and doesn't require much product, but it's also fragile, often lacks volume and gets tangled far too easily.
Luckily, following the right hair care routine will keep your delicate strands healthy, strong and looking its best. Read on for a detailed guide on care and styling of fine hair.
What Is Fine Hair?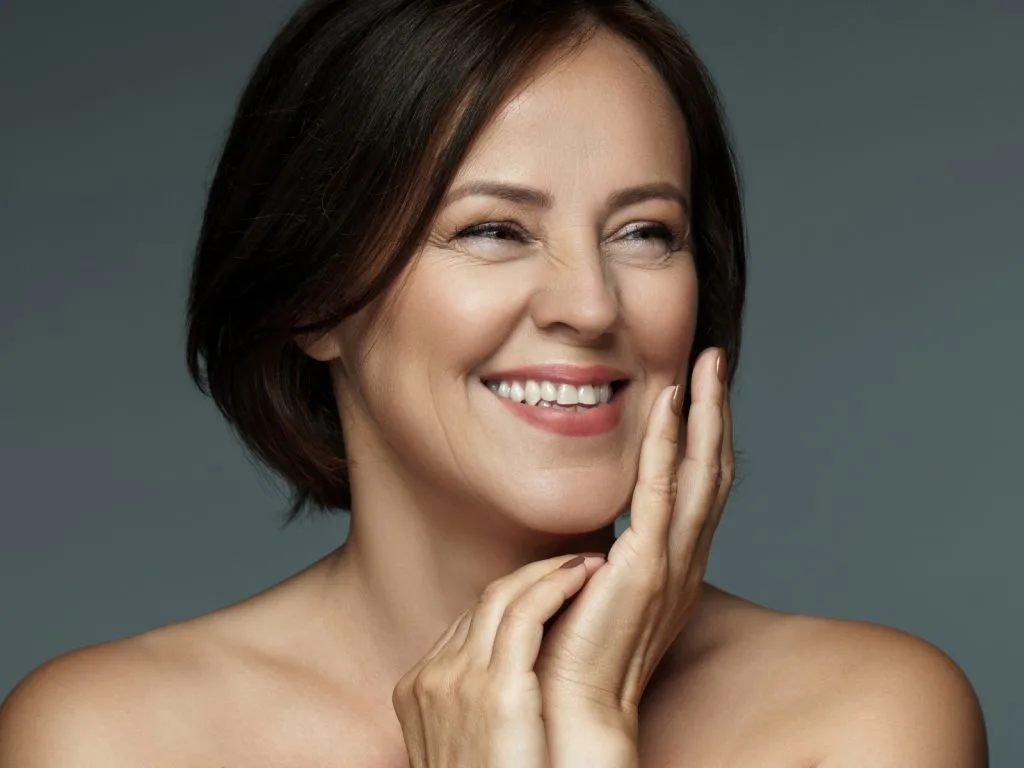 Fine hair is one of the terms used to describe the texture of hair, where texture means thickness of each hair strand. If your hair is fine, it means that the individual hair strands on your head have a small diameter.
The opposite of this is coarse hair, which just means that each strand is large. So why aren't they called thin and thick hair, then?
What's The Difference Between Fine And Thin Hair?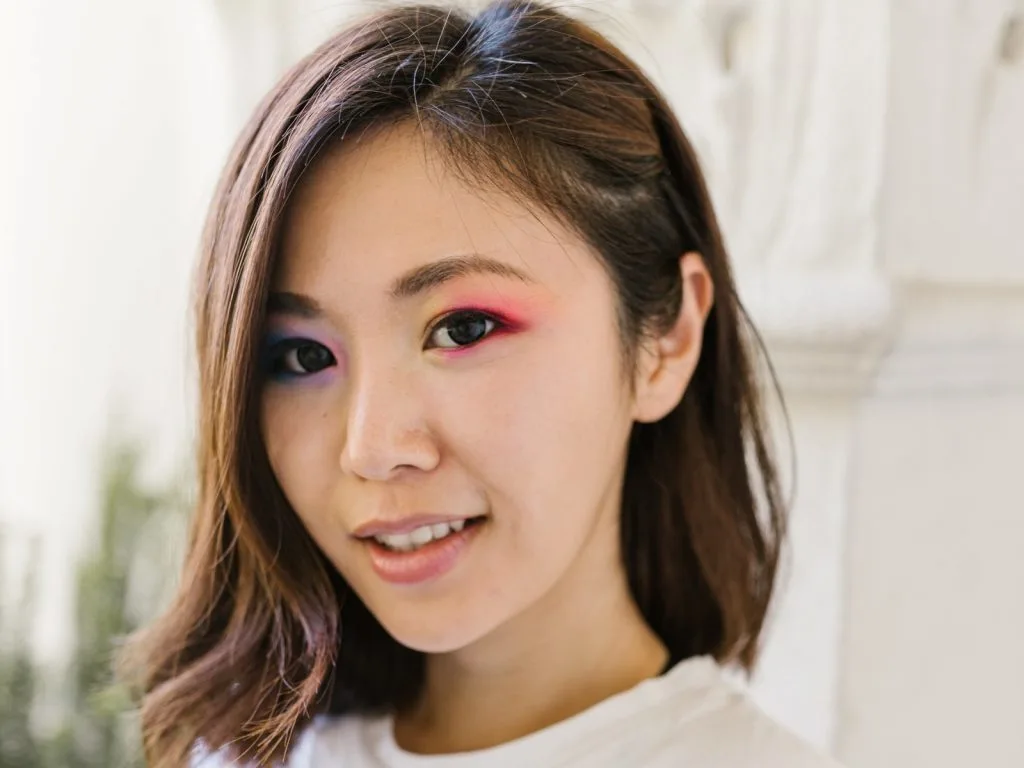 The terms thin and thick hair are used to describe the hair's density: how close the strands are to each other. You can have fine hair—thin individual strands—but it's still considered thick hair if you have lots of it. If your hair strands are far apart, then you have thin hair, regardless of your hair texture.
If you think of your hair as a forest, fine hair would be a forest with young, thin trees, while coarse hair would be populated by thick, age-old tree trunks. Each of these forests can contain many or few of the trees, so it can be thick or thin.
How To Tell If You Have Fine Hair

So now that you know that fine/coarse refers to texture and thin/thick refers to density, you can determine if you have fine hair.
Pluck a strand of hair and rub it between your fingers. If you can't feel it at all or you feel it just barely, you have fine hair. If you can feel it but it's not noticeably thick, you have medium hair. If the strand feels thick between your fingertips, you have coarse hair.
How to Care For Fine Hair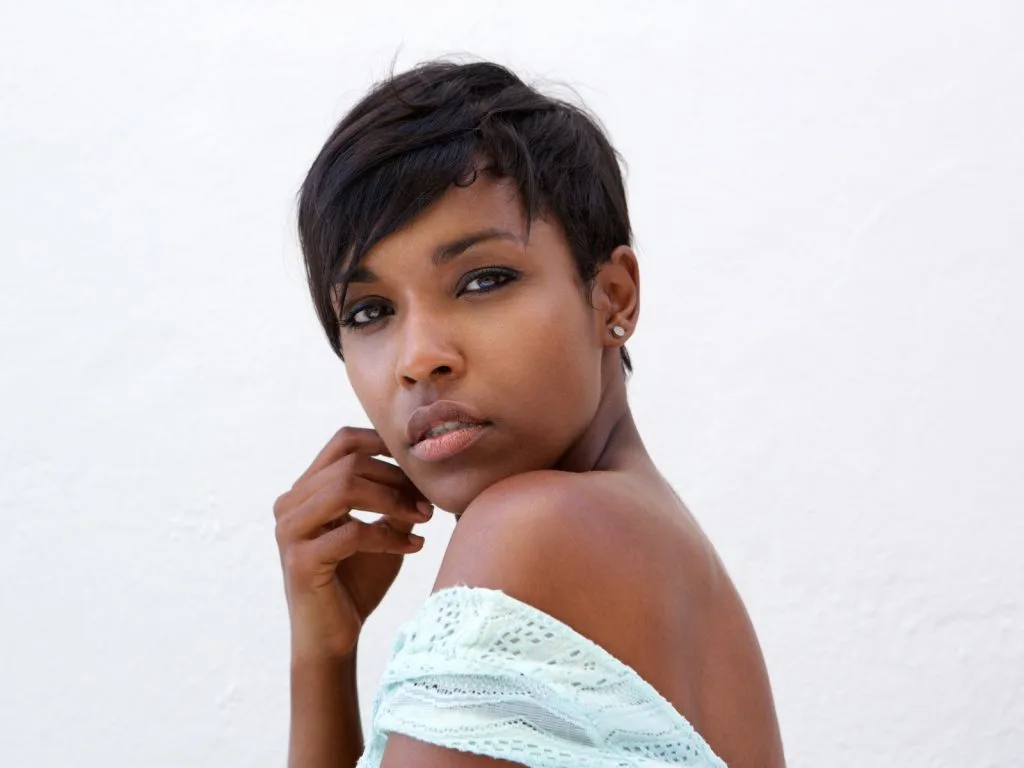 Protecting fine hair from breakage, keeping it healthy and in top shape is easy with the right products and the right routine.
Haircare starts in the shower: to avoid limp hair, use a lightweight volumizing shampoo to wash your hair.
Daily shampooing is often necessary for fine hair, so make sure your hair care products are suited to your hair texture.
Don't be afraid of conditioner—it won't make your hair limp if you use the right product and use it properly. There are even formulations that can add texture to your hair.
On the other hand, over-moisturizing fine hair can make it fall flat. When applying conditioner, focus on the ends and avoid the roots.
Your hair is much more fragile and susceptible to breakage and stretching when it's wet; be very gentle with it.
Don't brush wet hair—only do it to distribute the conditioner while removing tangles using a detangling brush.
Switch to a microfiber hair towel and pat dry instead of rubbing. Regular towels are far too harsh for your delicate strands.
Whenever possible, air dry your hair.
Minimize heat styling, but if you must do it, always apply a heat protectant first.
Fine hair notoriously has trouble holding curls; here's how to curl fine hair.
If your hair falls flat, apply dry shampoo to the roots to boost volume. If you want some texture, leave it in instead of combing it out.
Use a silk or satin pillowcase or scarf to reduce friction and prevent breakage as you sleep.
Don't sleep with wet hair. Fine hair tends to take shape quickly, and you'll wake up with twisted, tangled hair.
Don't brush your hair too much even when it's dry.
Best Haircuts For Fine Hair
These haircuts can help boost volume and add bounce to fine hair.
1. Blunt bob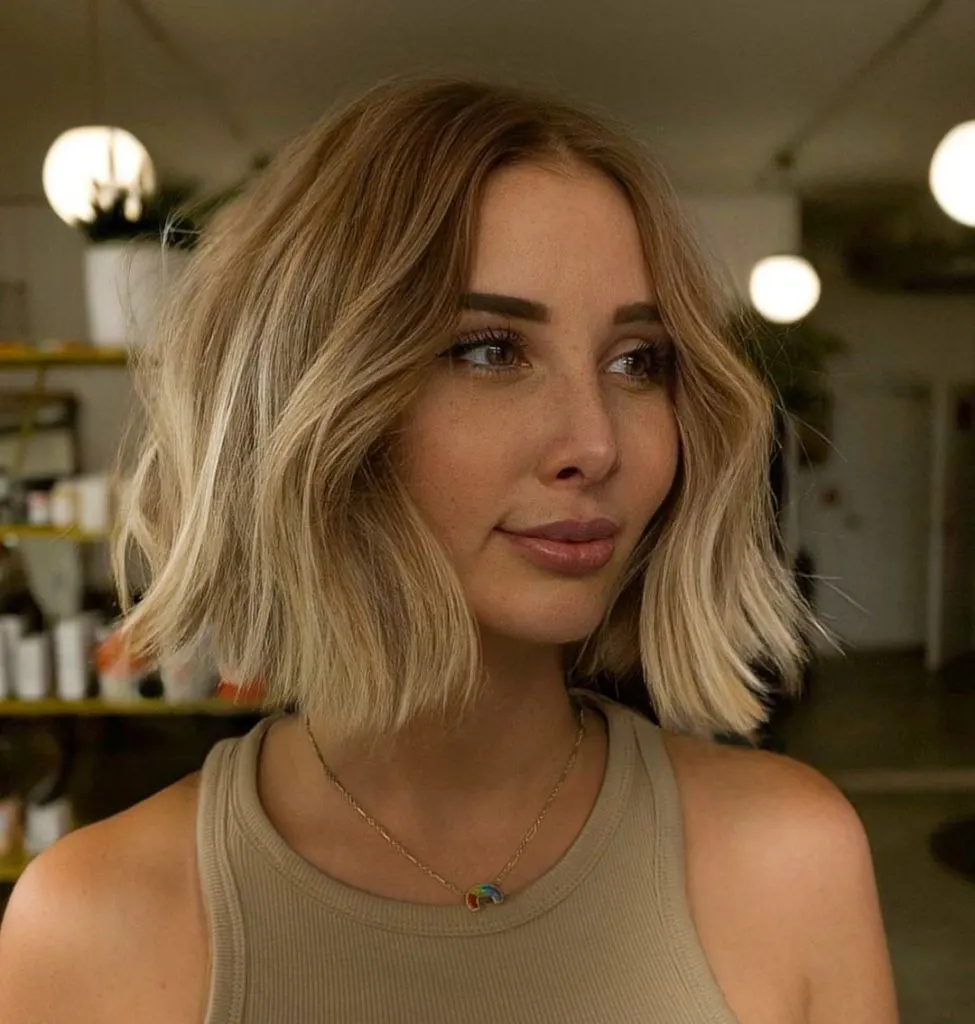 Too-tapered ends can make your hair look thin and scraggly, especially if your hair tends to lose volume. A blunt bob will keep your ends looking thick and healthy, at the same time preventing the roots from falling flat.
2. Asymmetrical bob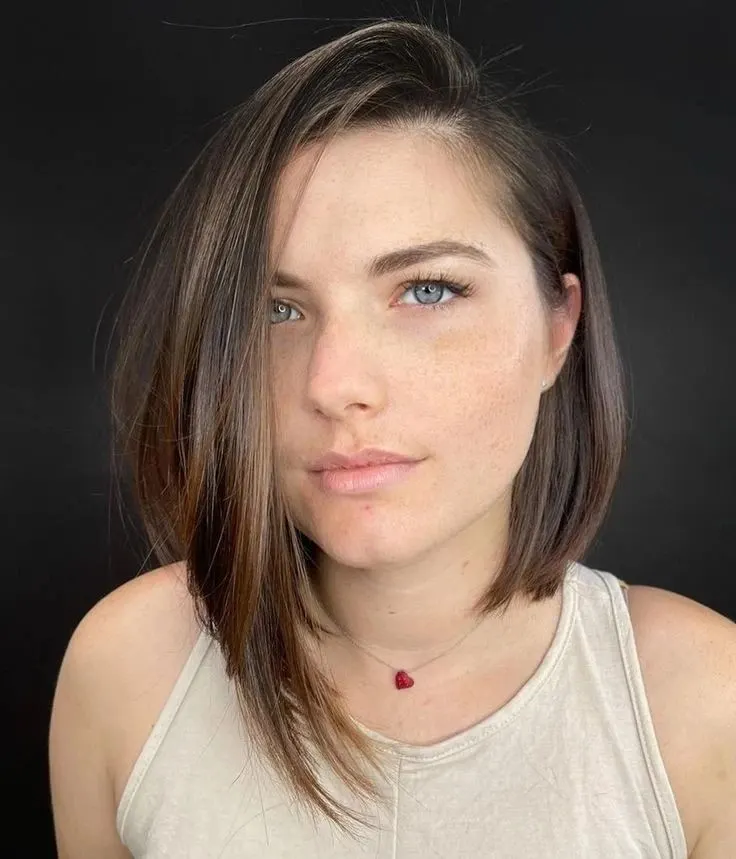 The asymmetrical bob is a bob where one side is longer than the other. It's meant to be worn with a side part, which instantly creates an illusion of fuller hair. You can go as subtle or as extreme as you'd like with the angle and the difference in length, as long as you create volume on top.
3. Textured lob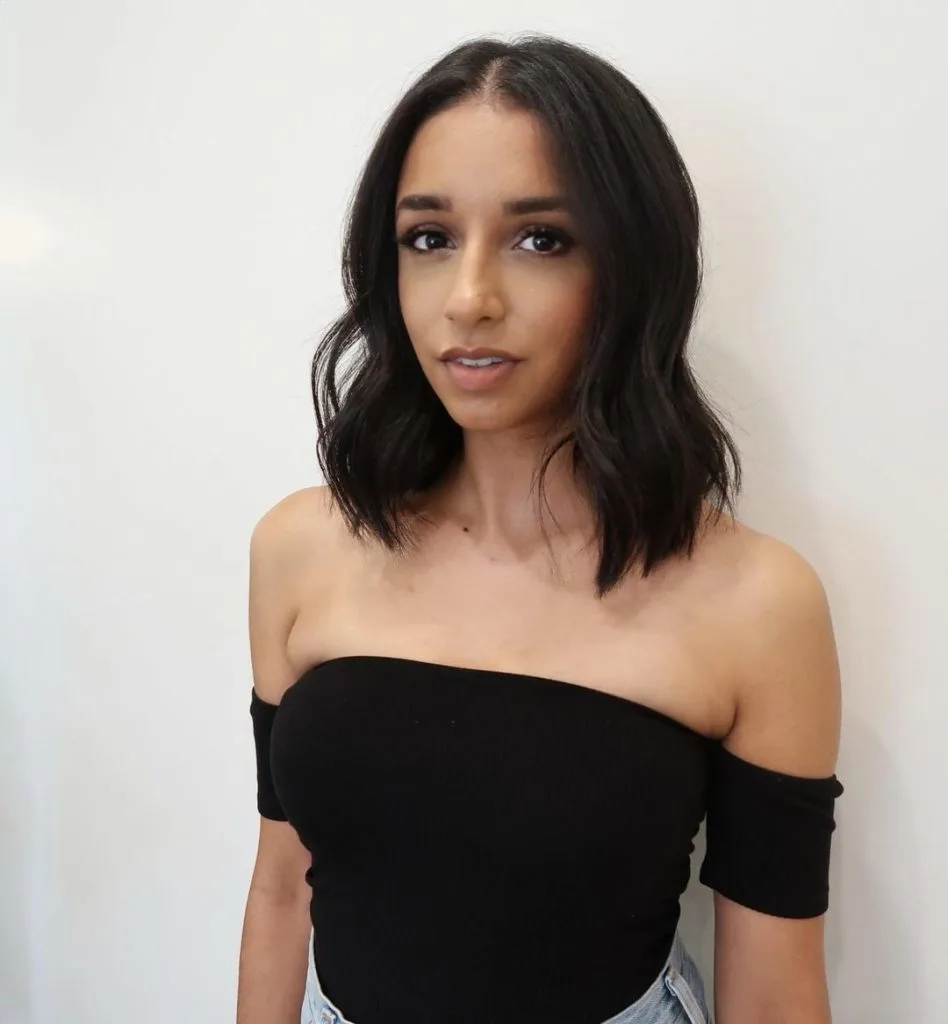 Long straight hair is one of the worst haircuts for fine hair because the length will drag down your roots and make you lose volume. The long bob, especially a textured lob is a medium length haircut that does just the opposite: it's short enough to look fresh and the texturizing layers create movement and volume.
4. Pixie with long bangs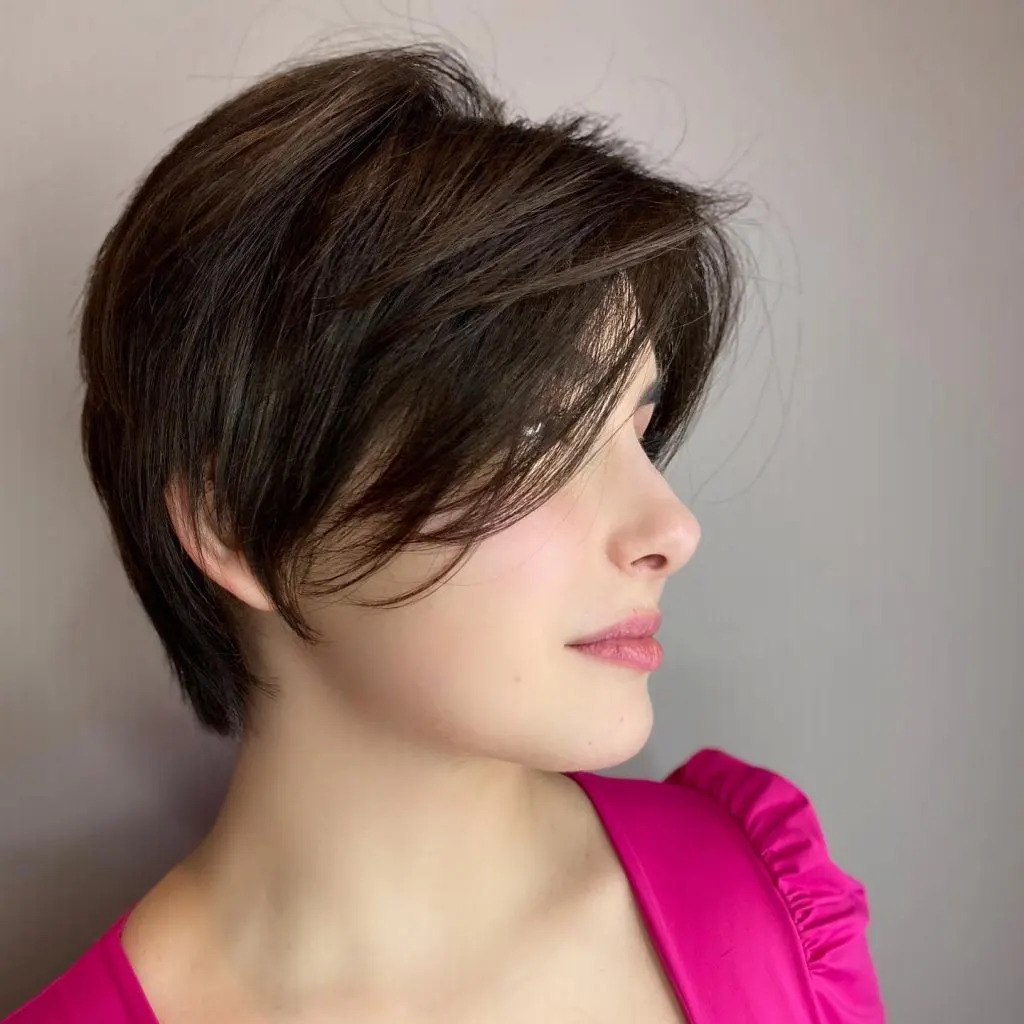 A pixie cut with long bangs is chic, timeless and makes it easy to create an illusion of fullness. A long pixie with long bangs is manageable and easy to style. Like an asymmetric bob, it's worn with a side part which adds fullness to the style.
5. Choppy pixie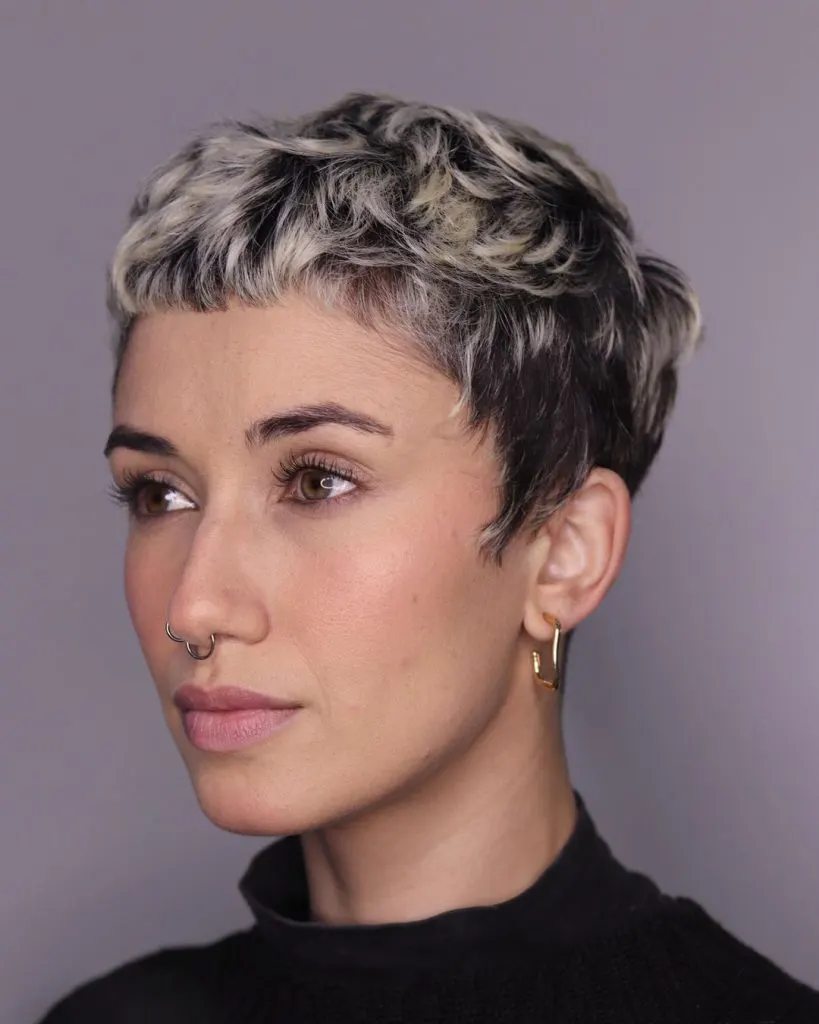 A short choppy pixie adds texture to fine hair, instantly making it look thicker. This style will also give you incredible freedom because it requires minimum styling.
6. The wolf cut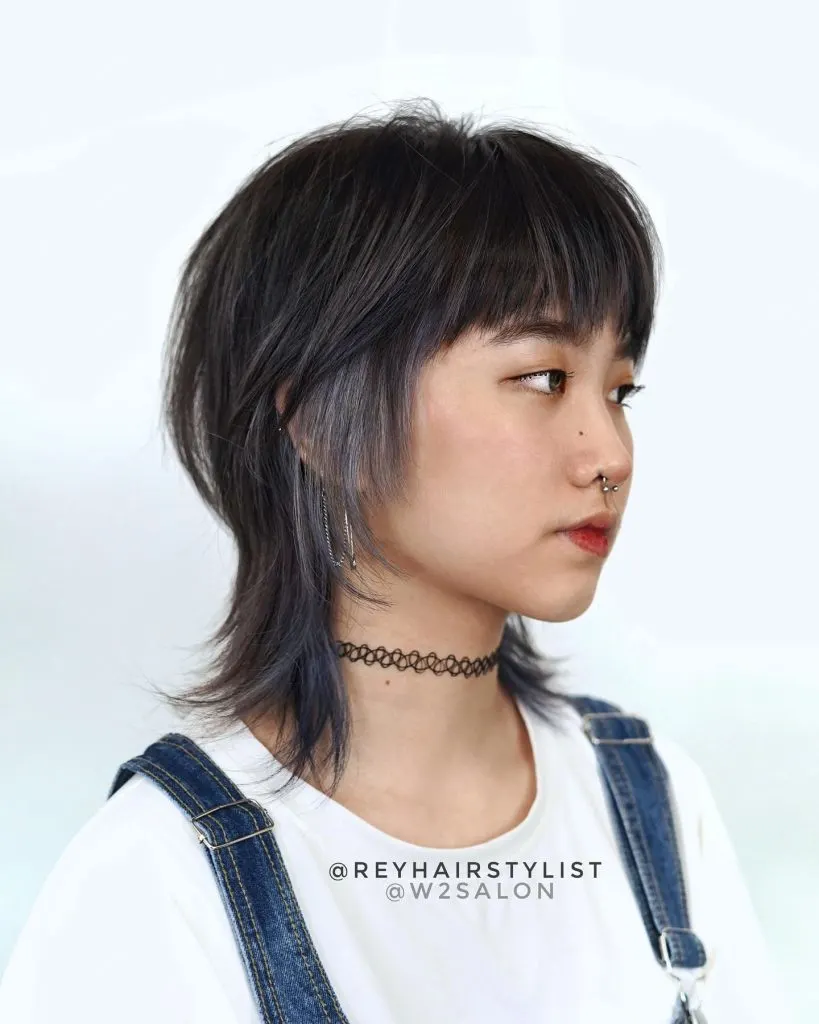 Shags and wolf cuts of all lengths add layers around the face and on top of the head, which creates and illusion of much thicker hair. If you want to add even more texture, skip the blowout and air-dry while scrunching your strands.
7. Invisible layers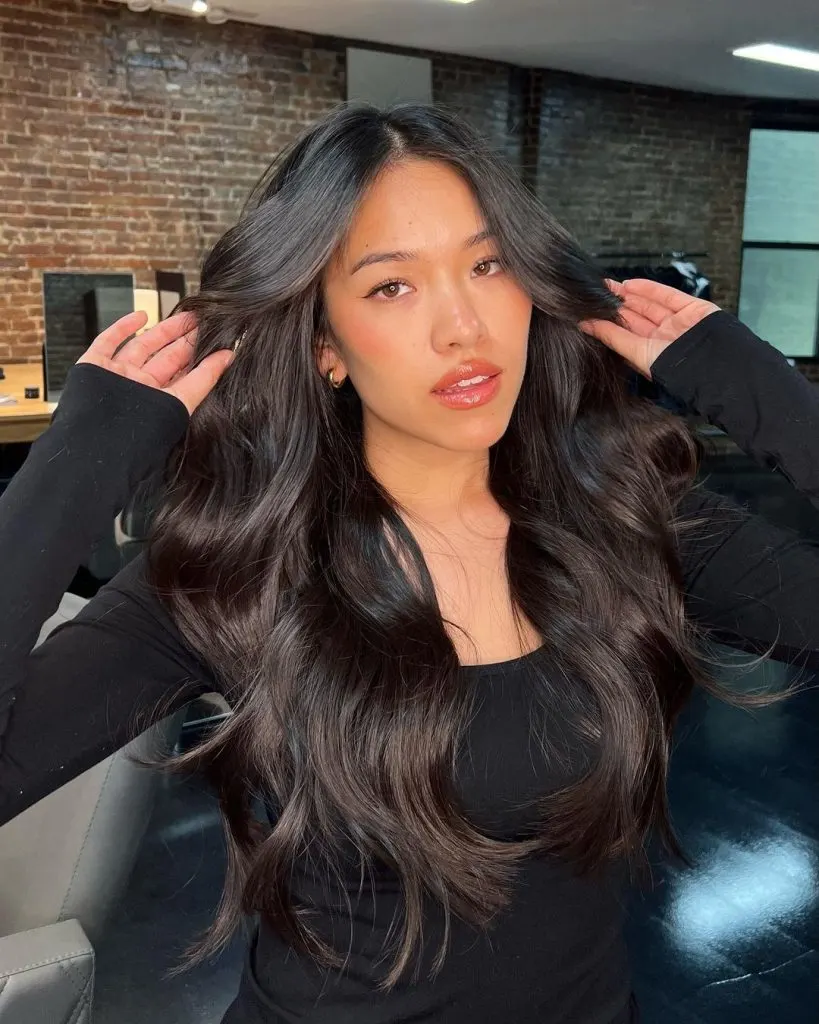 Long fine hair with no layers will look wilted and limp. What if you're not a fan of layers but still want long hair? Texturizing layers placed throughout the hair take out the weight and add movement, so they can enhance volume without being obvious.
8. Long layers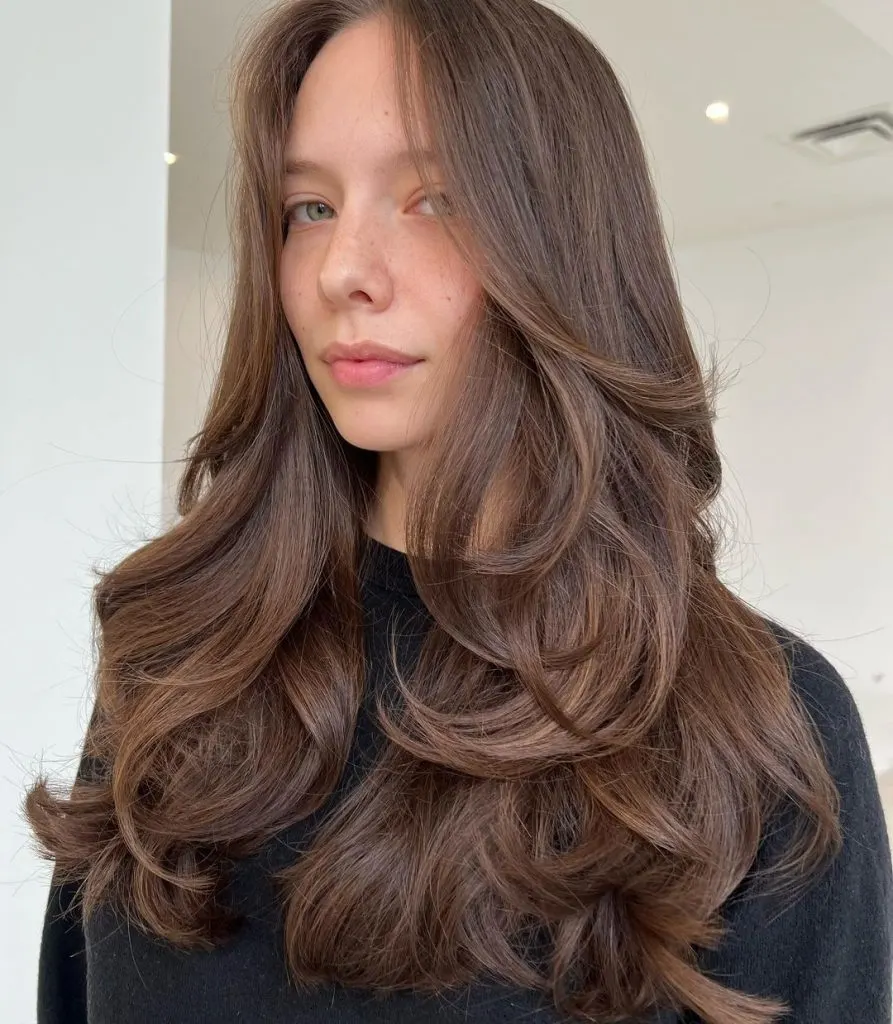 Long layers create volume without weighing your hair down, making it look more bouncy and full. Face-framing strands add dimension and look super-flattering.
9. Side bangs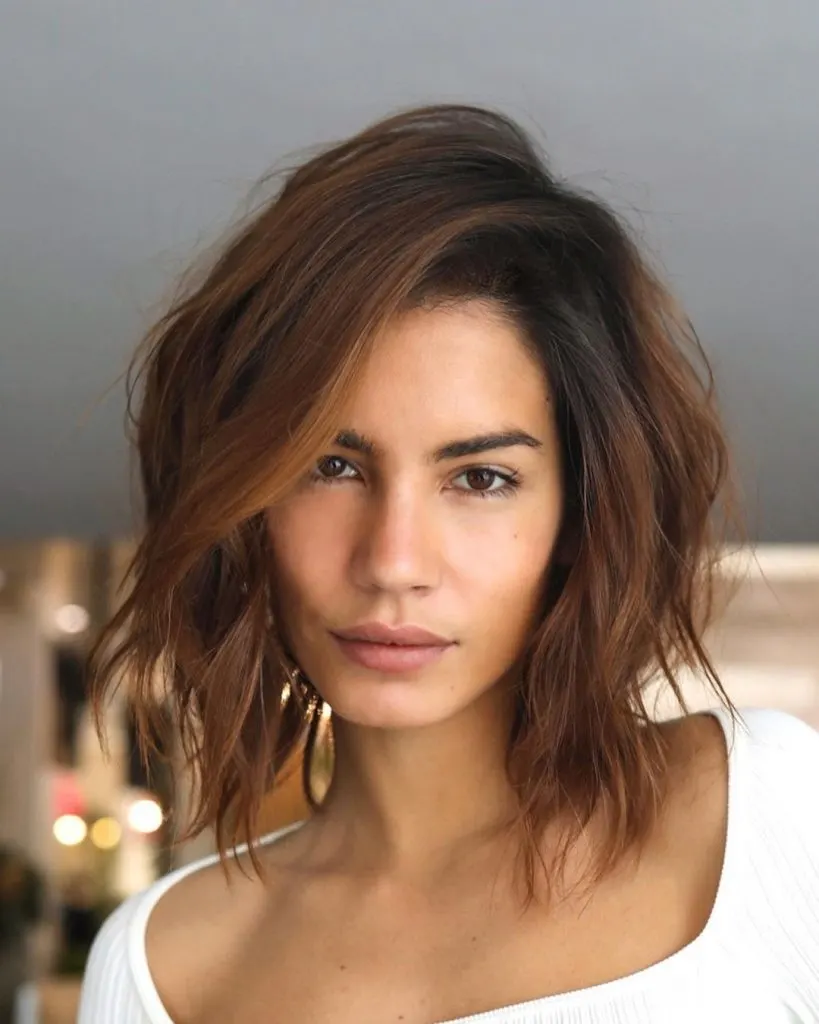 Most styles look fuller with side bangs, but keep them looking natural instead of over-styled to achieve this effect.
10. Curtain bangs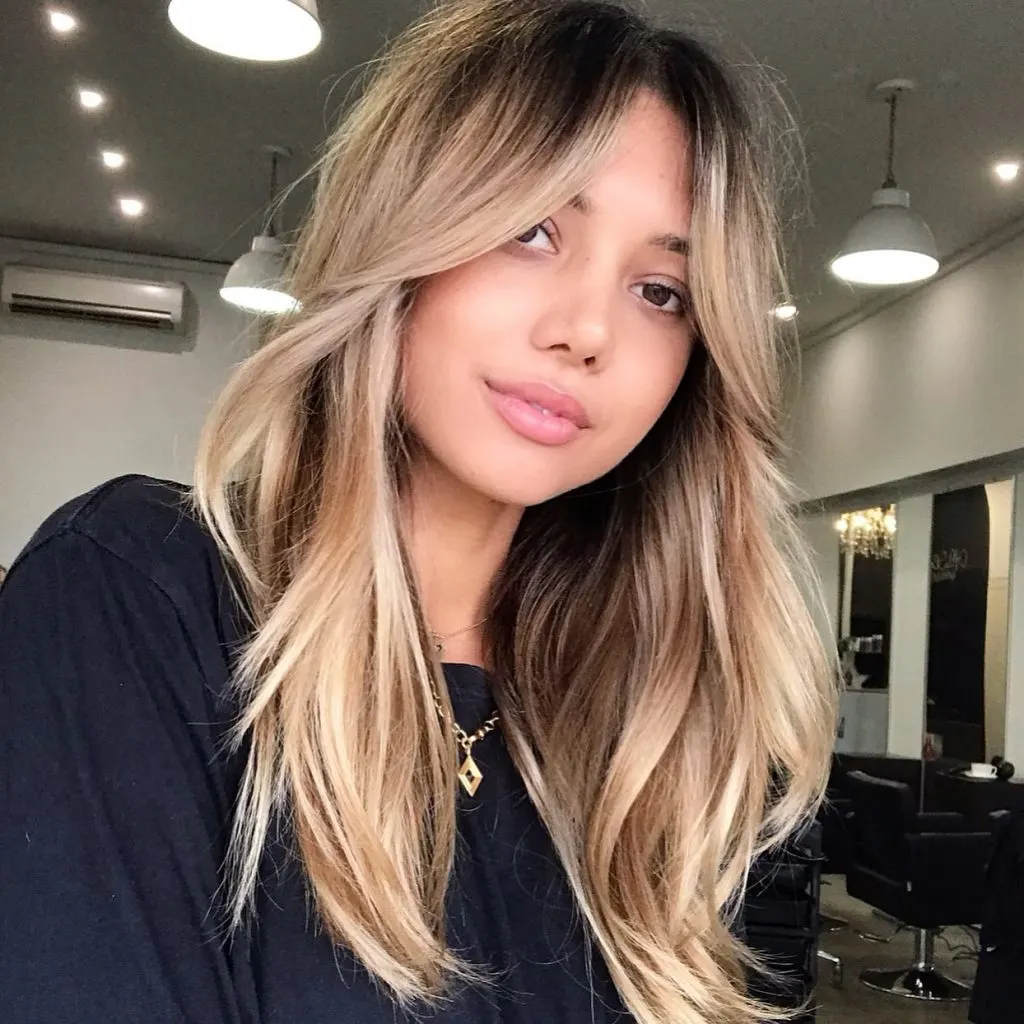 Curtain bangs work for almost any hair type, texture, and face shape, thanks to their lightweight texture and how easily they can be customized. They frame the face and add dimension and depth to fine, flat hair.
Frequently Asked Questions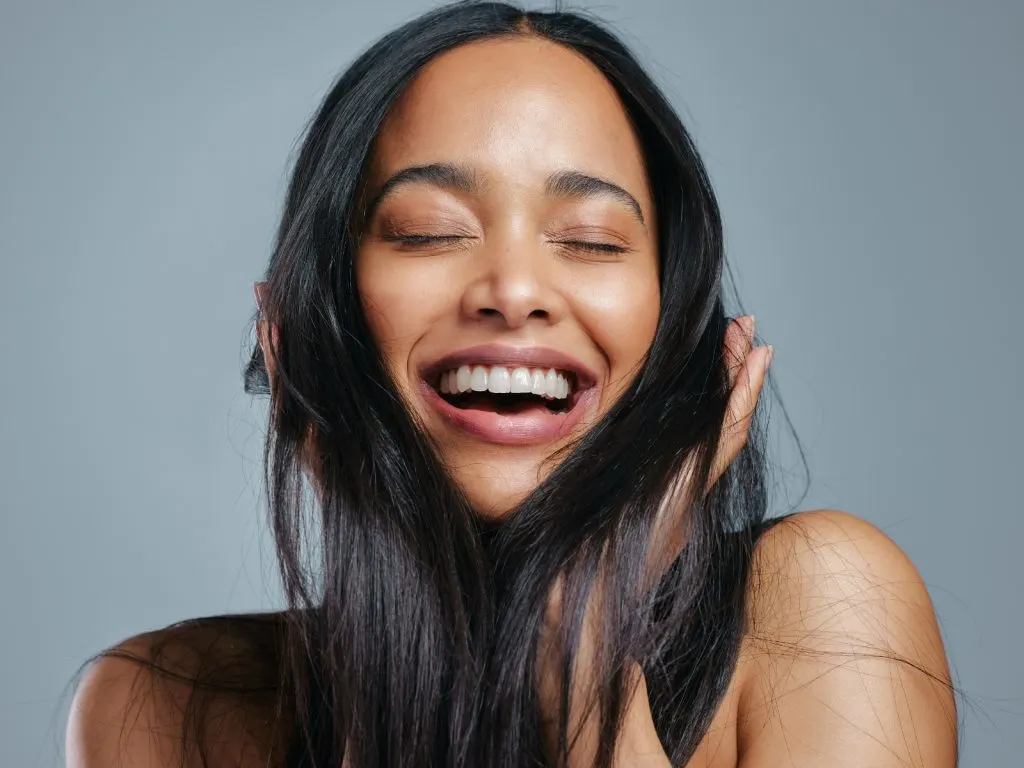 1. Why is my fine hair always tangled?
It lacks moisture, so to avoid tangles, ensure your hair is properly hydrated—don't skip the conditioner. If you usually do so because you worry it will weigh your hair down even more, switch to a conditioner specifically made for fine hair.
2. Can you improve fine hair?
You can't change the texture of your hair, but using the right products can make it more manageable—look for formulations specifically made for your hair texture, such as thickening shampoo and thickening conditioner.
3. How to add volume to fine hair?
Dry your hair until it's 75% dry, then flip your hair upside-down and finish drying to add volume to the roots.
4. How often should you wash fine hair?
Unlike other hair textures, fine hair can be washed daily. If it doesn't get greasy and limp, you can also wash it every other day. Ensure you're using a mild shampoo and apply conditioner from the middle to the ends.
5. What products should you avoid if you have fine hair?
Heavy styling and cleansing products meant for coarse hair, such as intense conditioners; sulfates, which can cause breakage; and oils and other products intended to make hair softer.
Key Takeaways
Fine hair means that the individual hair strands have a small diameter and it can be thin or thick.
Hair care should focus on handling your hair gently to avoid damage.
Use products specifically formulated for fine hair.
Avoid too long hairstyles without layers that weigh down your hair.
Choose hairstyles with layers that add movement and volume.