Back in the day, the bob was the cool girl haircut, effortless yet stylish. This chunky, tousled bob remains as fresh today as it was when worn by the likes of Cameron Diaz, Winona Ryder, and the elite supermodels.
It's no surprise, then, that many celebrities choose this classic hairstyle when they want to make a change and make a statement.
Read on for more info on the '90s bob and 30 examples of modern-day celebs showing what this iconic haircut looks like these days.
What Is The '90s Bob?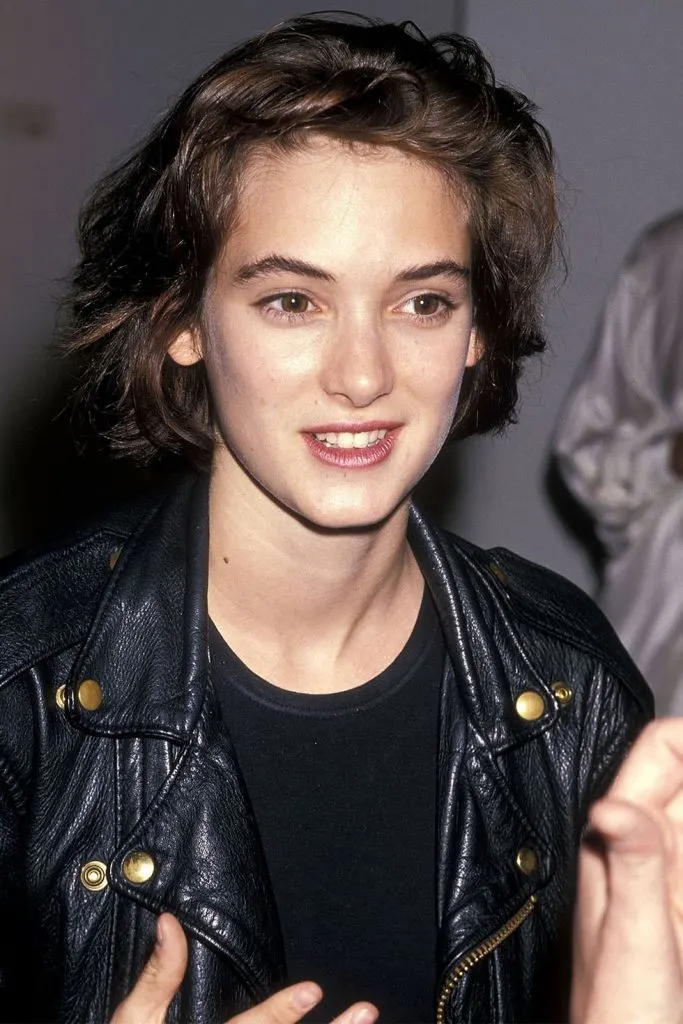 "It draws attention to the lips, elongates the neck. It creates movement in hair which appears to have none, inviting a sense of volume and life," renowned London hairstylists Nick Latham and Sean Paul Nother—known as The Hair Bros—say about the '90s bob. "Before bobs became stiff, graduated and needing straighteners, they were the cool, laid back, haircuts that changed your style without having to throw out the entire wardrobe or the partner."
Ask your stylist for a strong outline with textured edges that are soft instead of blunt or pointy—and don't forget to bring inspo pics.
The beauty of the '90s bob is that it gives you the freedom to wear it however you want and looks good either way. You can blow-dry it and style it, but you don't have to. As it grows out, it transforms without looking sloppy. It's a no-fuss yet glamorous haircut that shows you don't have to compromise between style and effort.
Let's take a look at how these 30 celebrities wear their bobs.
1. Tousled And Side-Parted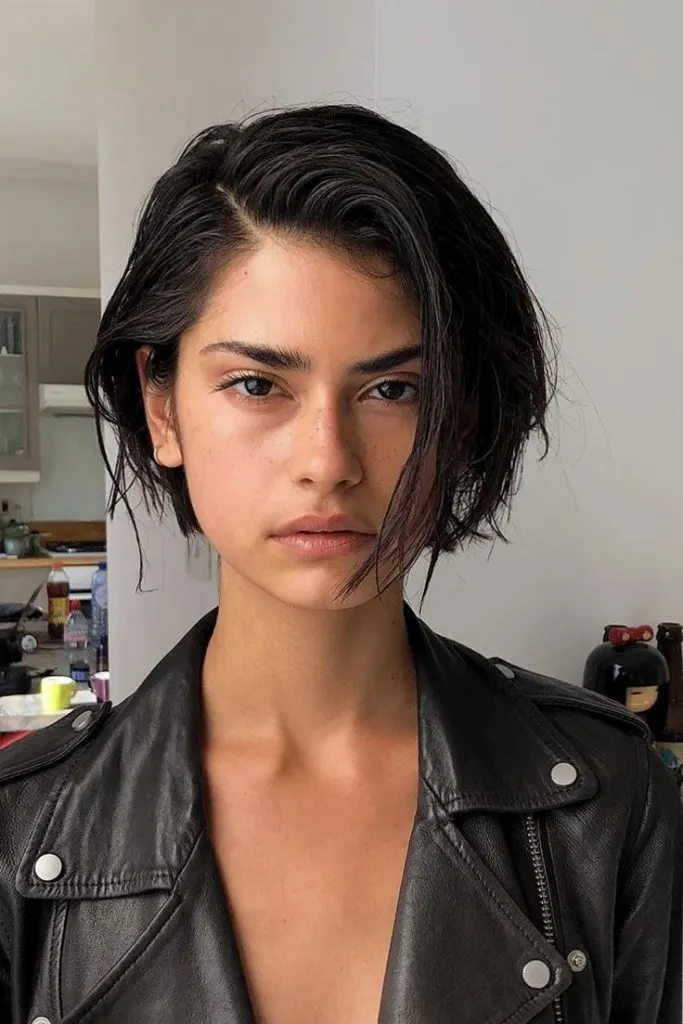 Hannah Kleit wears her '90s bob tousled, side-parted and effortless—leave it to a model to give you the ultimate model off-duty look.
2. Blunt And Wavy
Kaia Gerber chooses an elegant middle-part and subtle waves added to the face-framing pieces, creating a look appropriate for any occasion.
3. Swept Back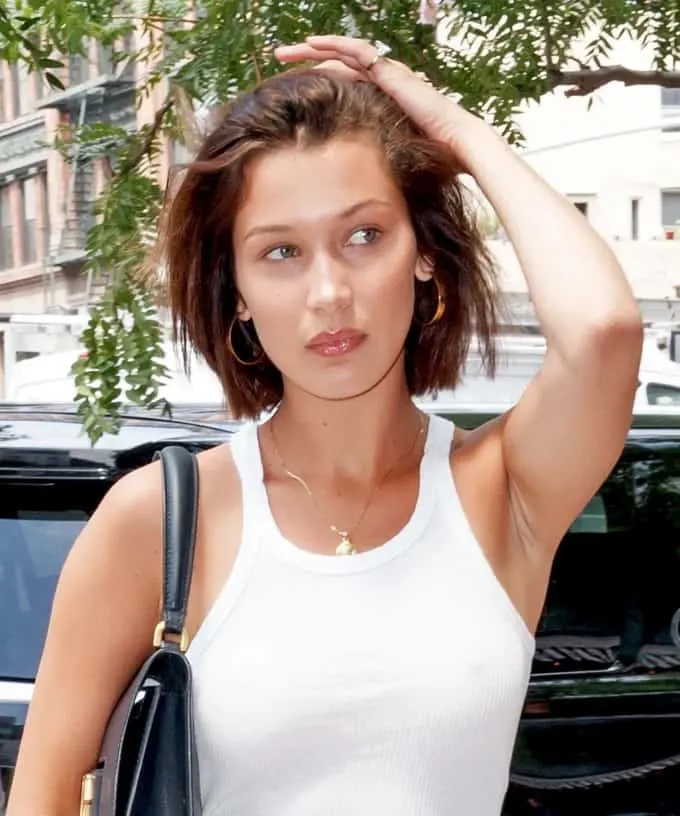 The beauty of the '90s bob is that it looks great however you style it and with no styling at all. Bella Hadid lets the wind and her fingertips shape a swept-back style that looks relaxed while she's out and about.
4. Flippy And Flirty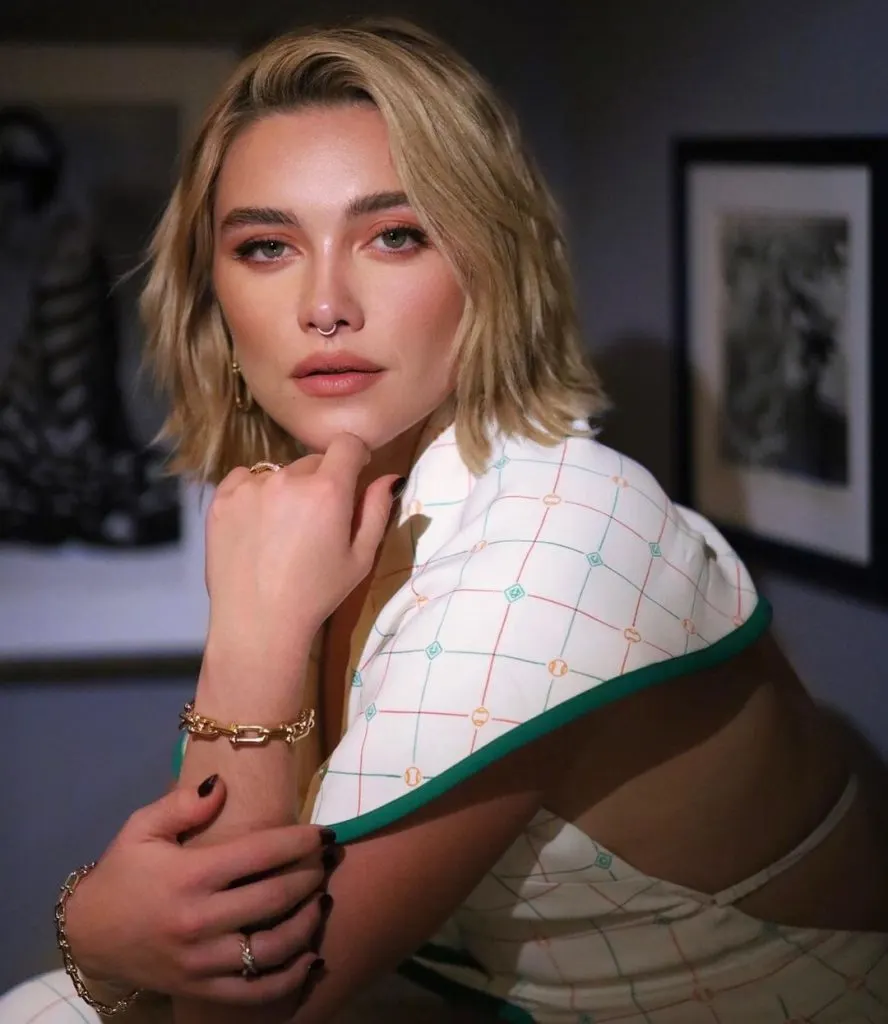 Florence Pugh chooses a more structured side parting with understated volume and lets the ends flip out for a flirty, sensual look.
5. Sophisticated And Glamorous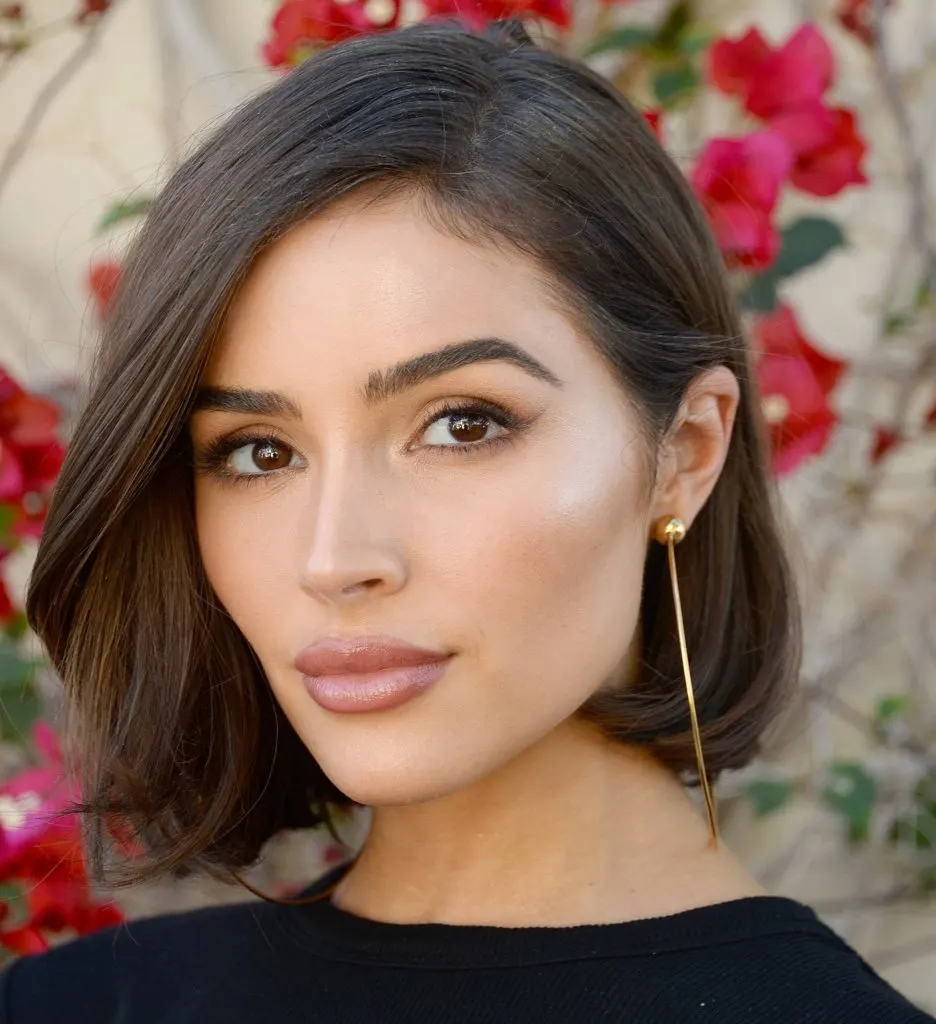 Tucking the hair behind one ear and letting the other side lightly swoop across one eye gives Olivia Culpo a sophisticated and glamorous look.
6. Middle-Parted And Short
Zazie Beetz channels the coolest looks of the '90s with an ear-length bob that she wears with a middle part.
7. Laid-Back With Deep Side Part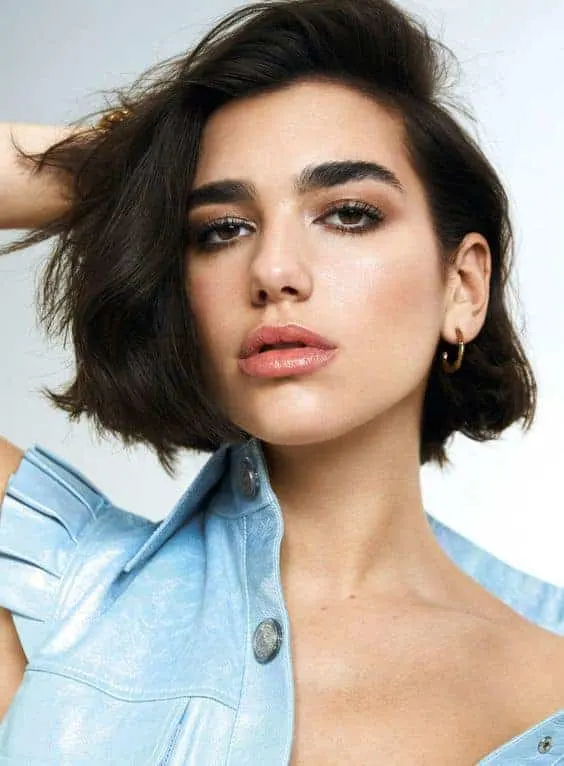 If you want volume like Dua Lipa, instead of creating a neat parting, run your fingers through your hair and flip it, then let it fall where it wants.
8. Supermodel Sleek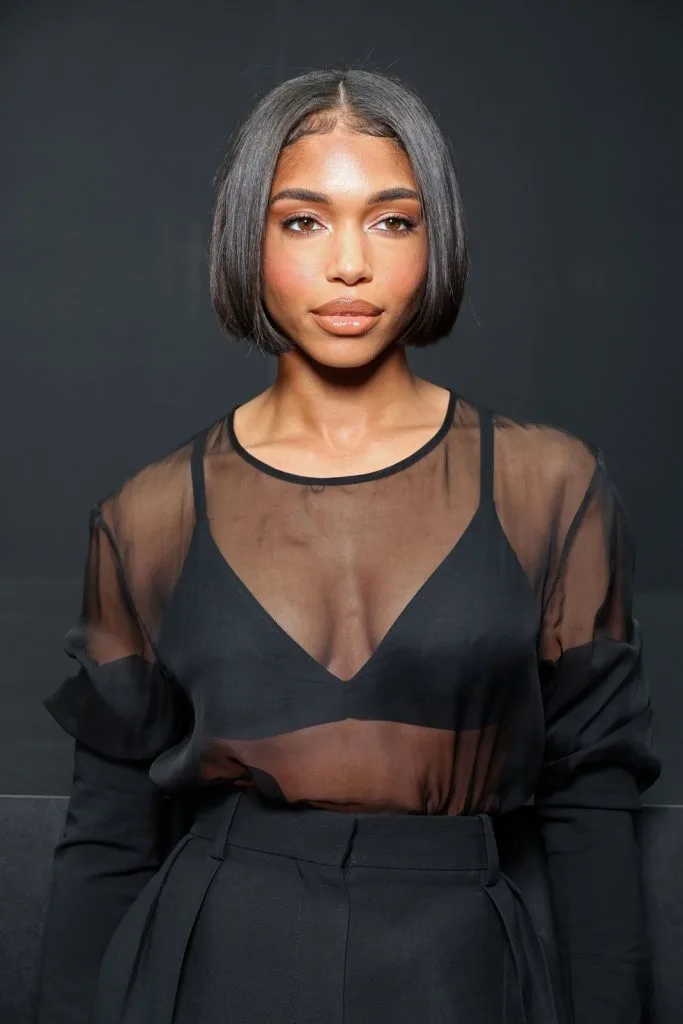 Lori Harvey wears her bob with classic runway styling—the sleek middle part and ends flipped inward scream Naomi Campbell in the '90s.
9. Loose Waves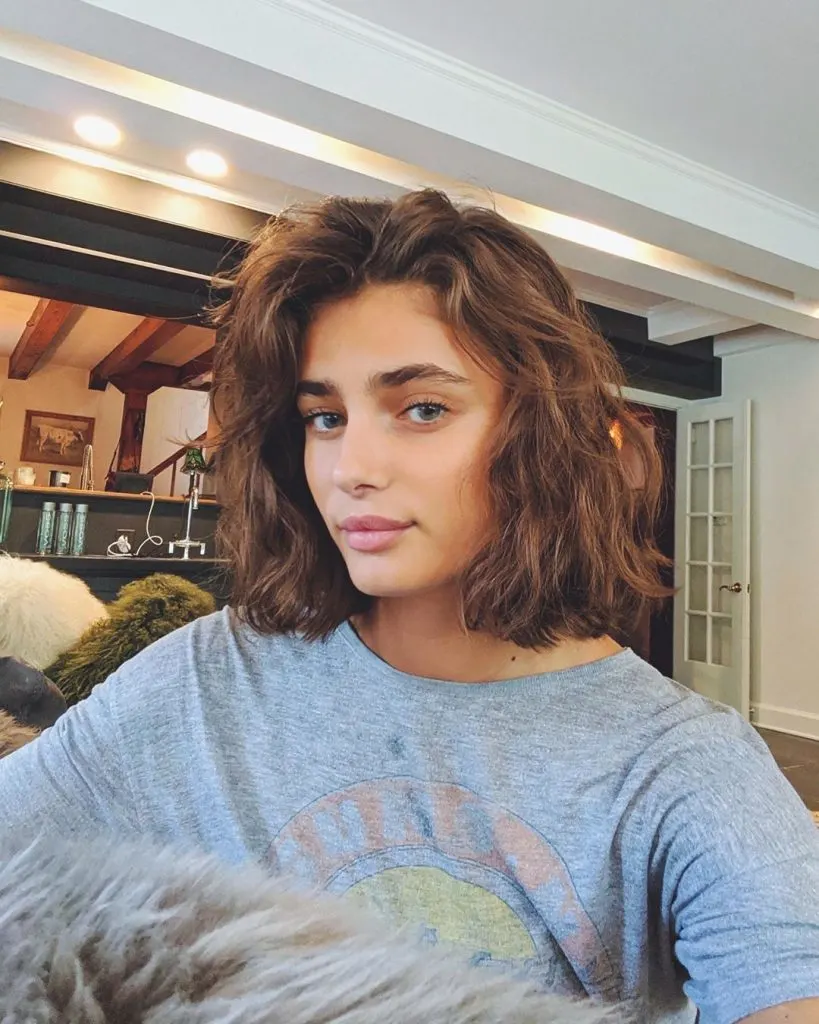 One of the things that makes the '90s bob so wearable is that it complements the natural hair texture and doesn't require extensive styling to look good. Taylor Hill lets her loose waves shine instead of blow-drying them straight, and a well-cut bob will let you do the same, whatever your hair type.
10. Blunt With Bangs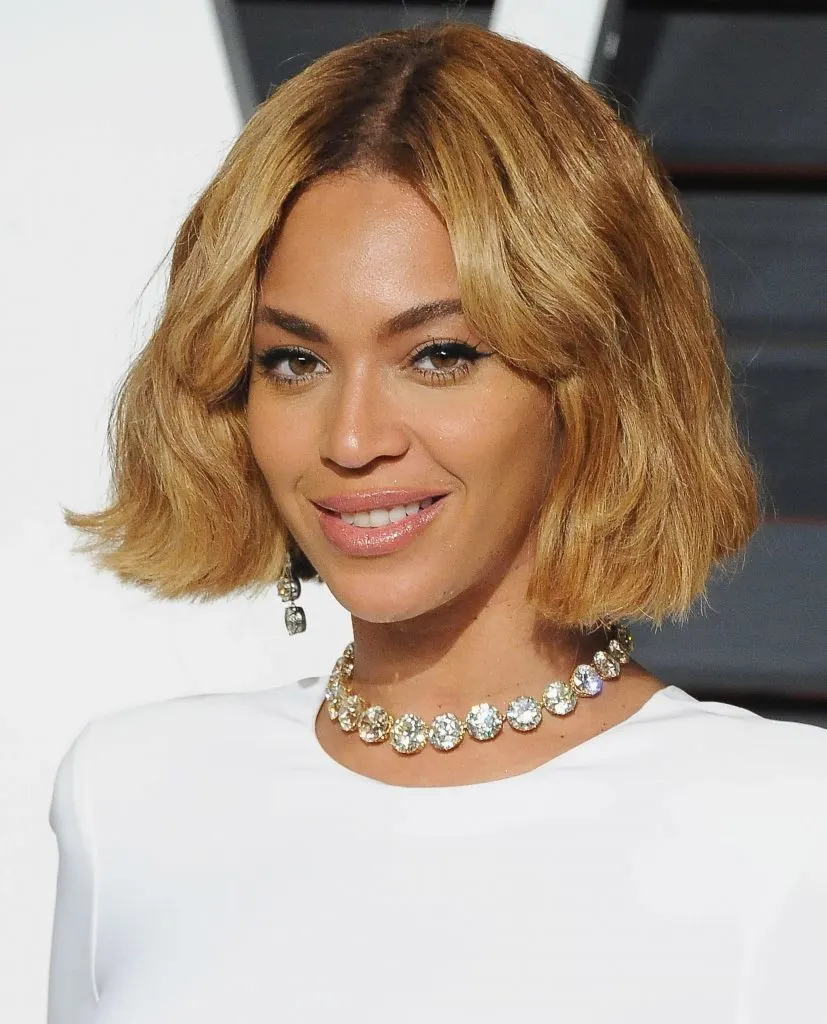 Bey's chin-length bob shows off her thick hair and honey-blonde color, and the bangs worn parted slightly off-center soften the vibe created by the blunt ends.
11. Soft And Natural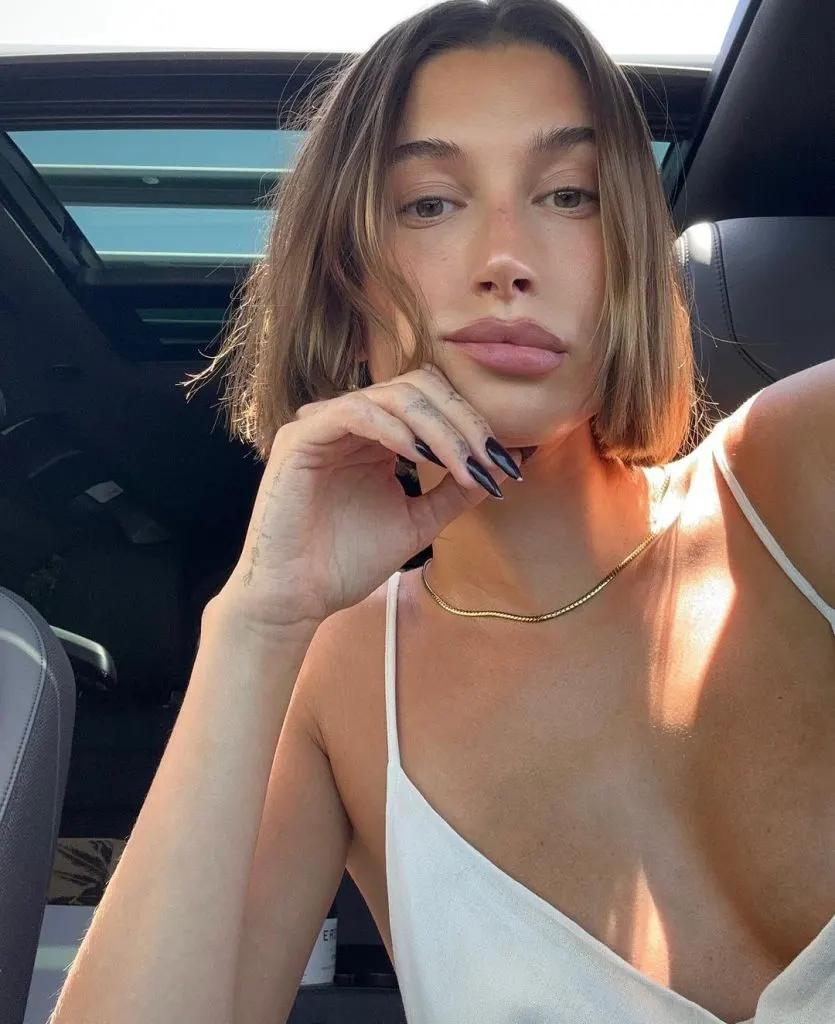 Hailey Bieber's bobs are legendary, so she knows what it's all about. She wears hers as simple as it goes, casual and soft.
12. Easy Curls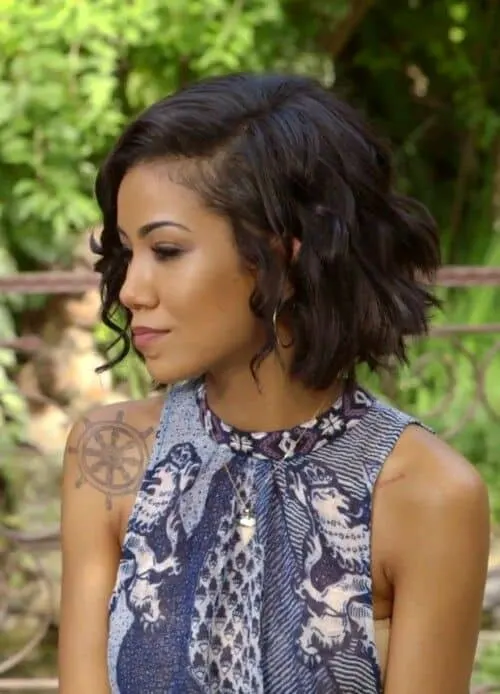 If you want to highlight your curls like Jhené Aiko, scrunch-dry your hair after washing or use a diffuser to speed things up.
13. Rockstar Chic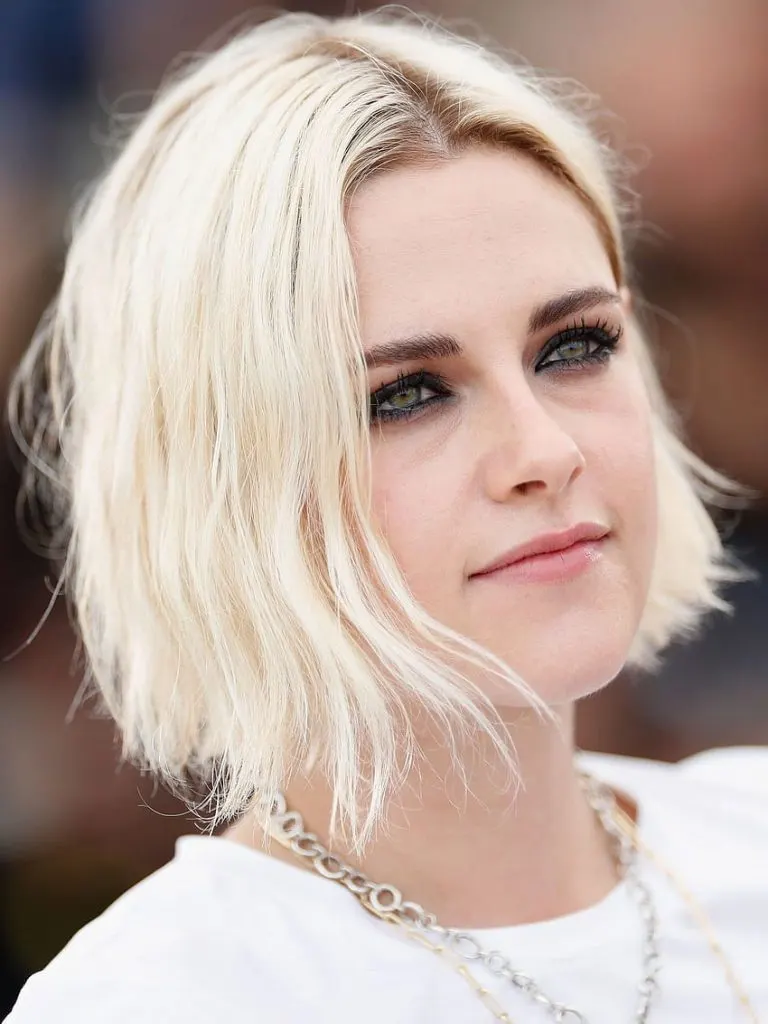 A bleached and loosely styled bob is giving cool rockstars from back in the day. Kristen Stewart works the look to the max with her dramatic eyeliner and chunky chain.
14. Romantic Waves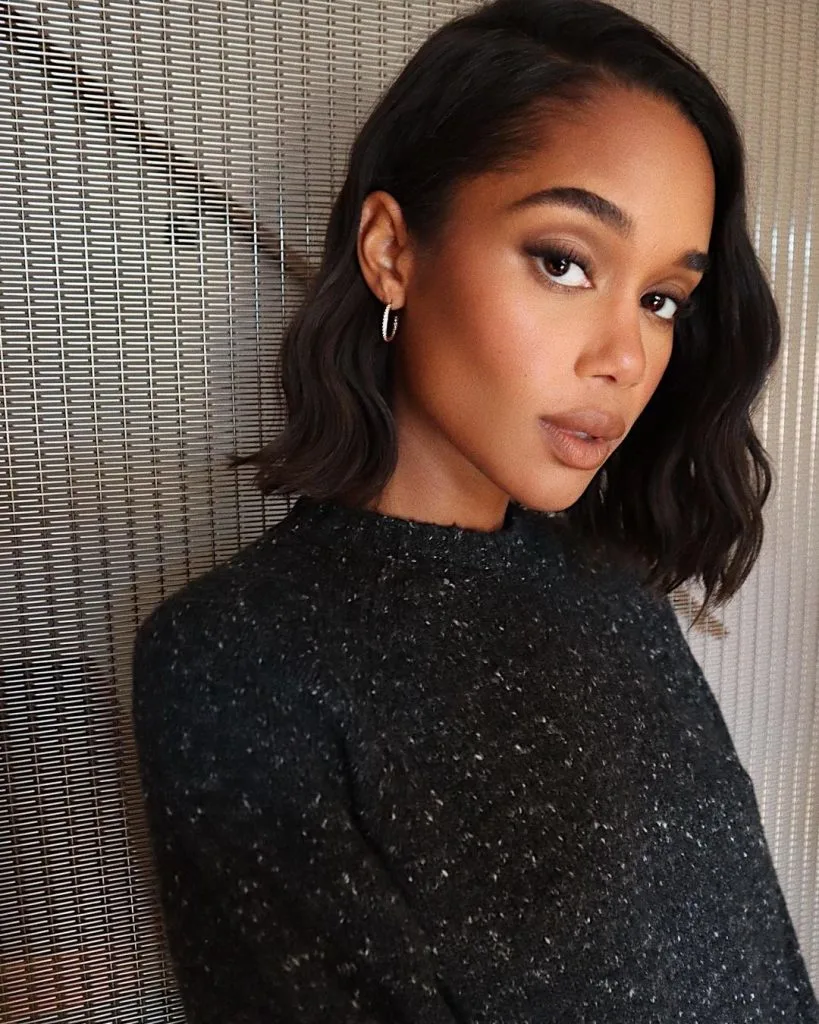 Laura Harrier's longer bob with an S-wave wouldn't look out of place on the red carpet, but it also works for a more casual occasion.
15. Full And Soft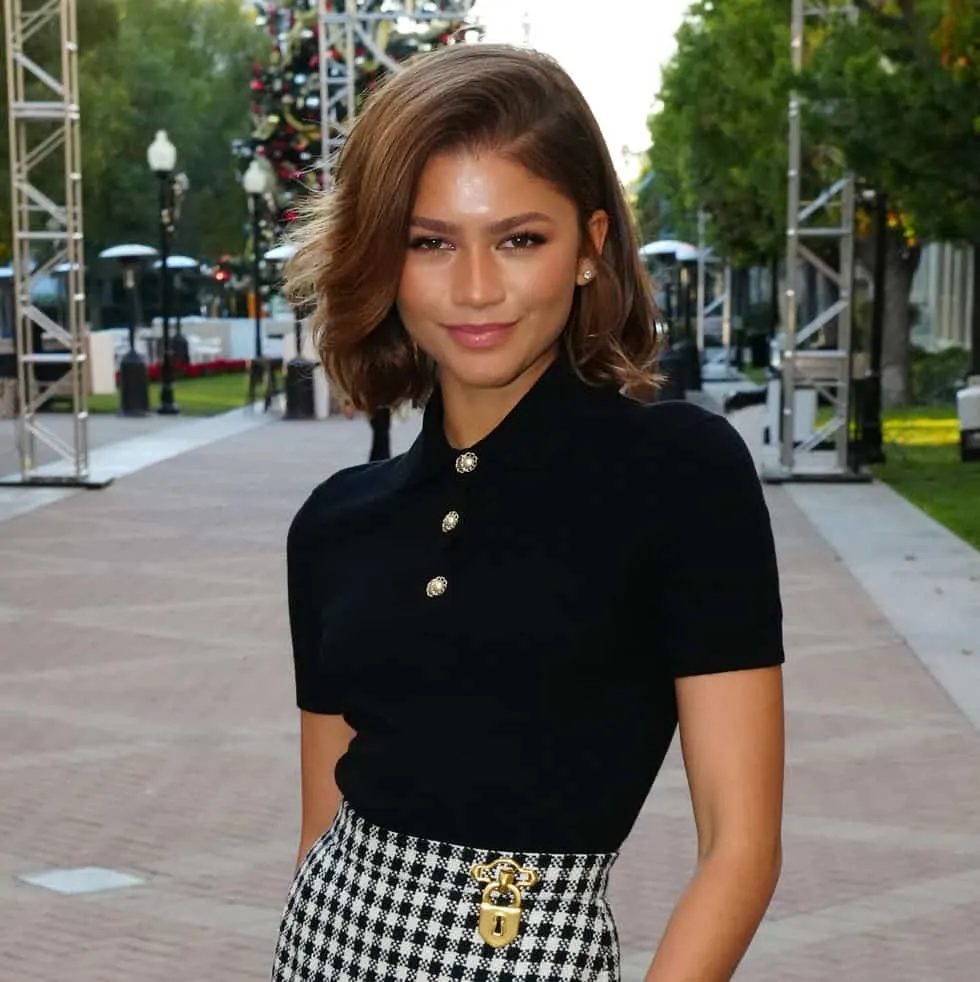 There's no hairstyle that Zendaya can't pull off, but this thick, long bob is one of her most flattering looks—it frames her face and boosts the volume in her hair.
16. Voluminous Loose Waves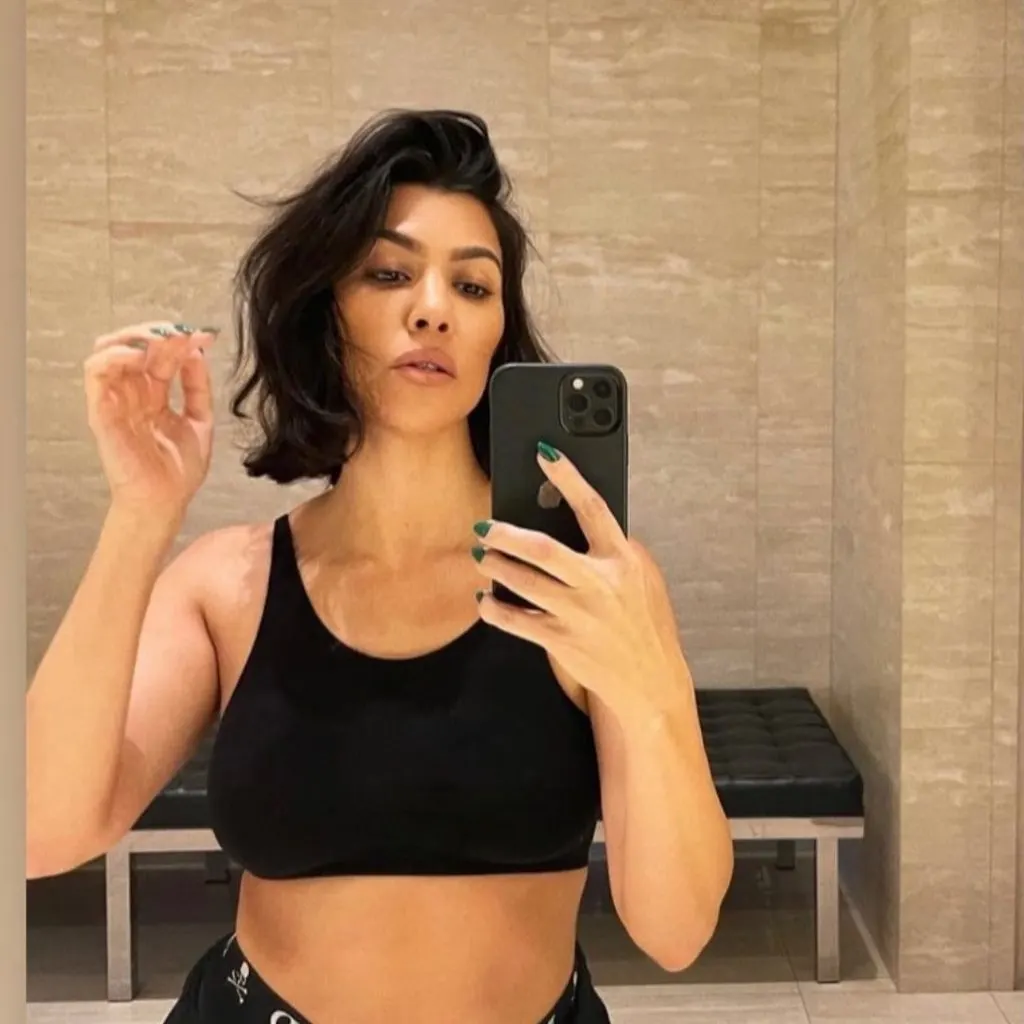 Kourtney is demonstrating the power of a well-cut bob: it enhances the natural texture and looks amazing when you play with it instead of carefully styling it.
17. Pretty But Low-Maintenance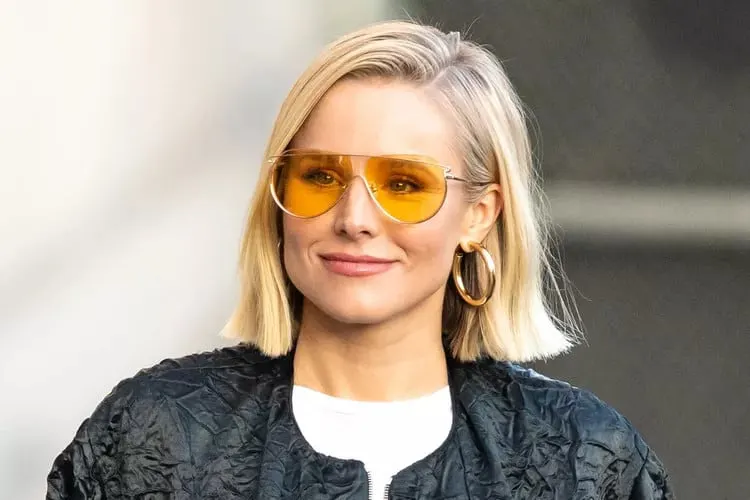 There's no need to choose between easy and pretty—Kristen Bell's blunt-cut bob looks gorgeous, and it's as low-maintenance as it gets.
18. Long And Elegant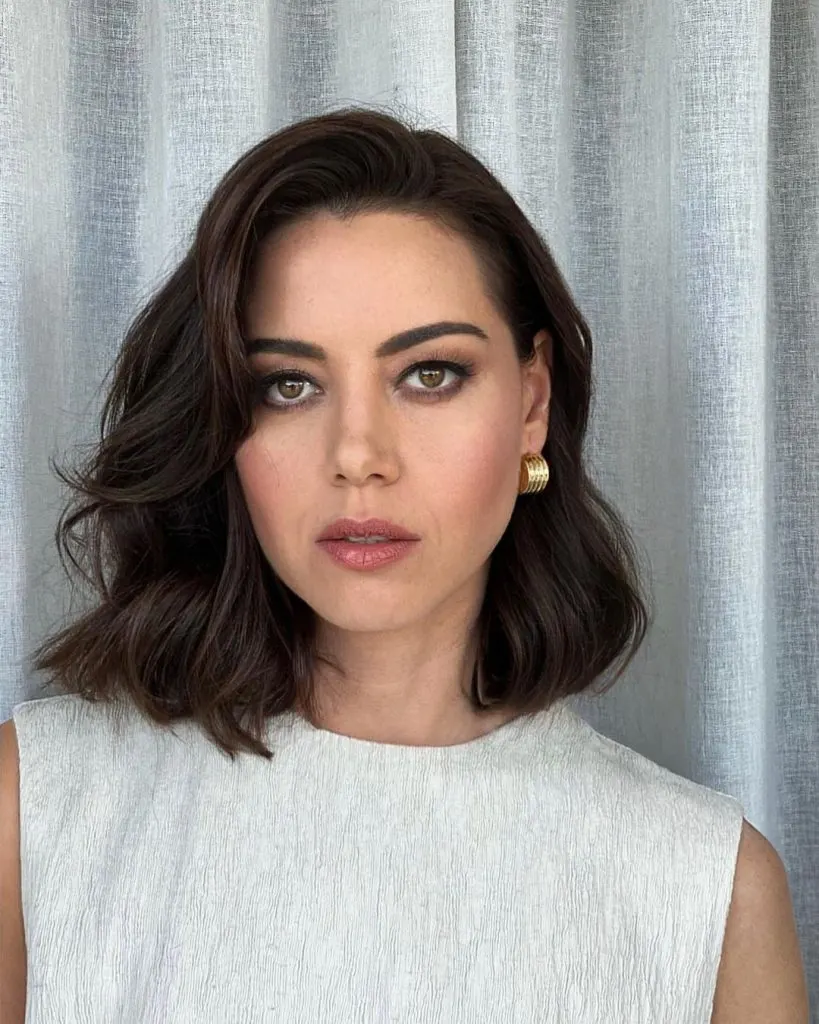 Aubrey Plaza's lob is what a grown-out '90s bob looks like: it's grows out beautifully, so if you decide to let your hair get longer, you won't have to suffer through the awkward middle phase.
19. Wet Look Curls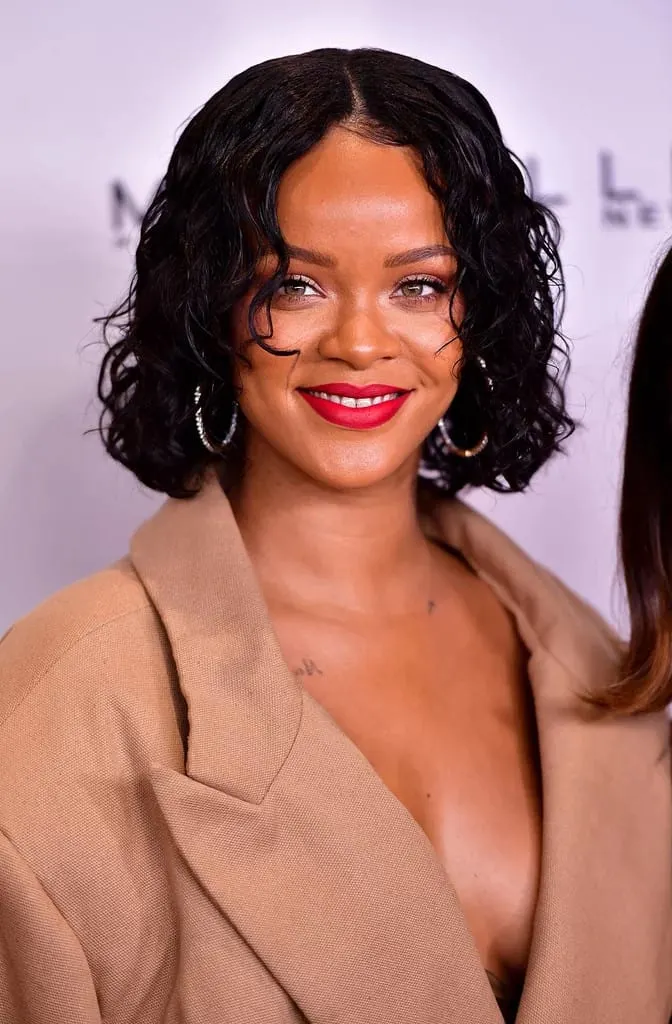 Instead of going for a sleek style with each strand in its place, Rihanna chooses a more natural beachy wet look to complement her curls.
20. Slicked Back And Tucked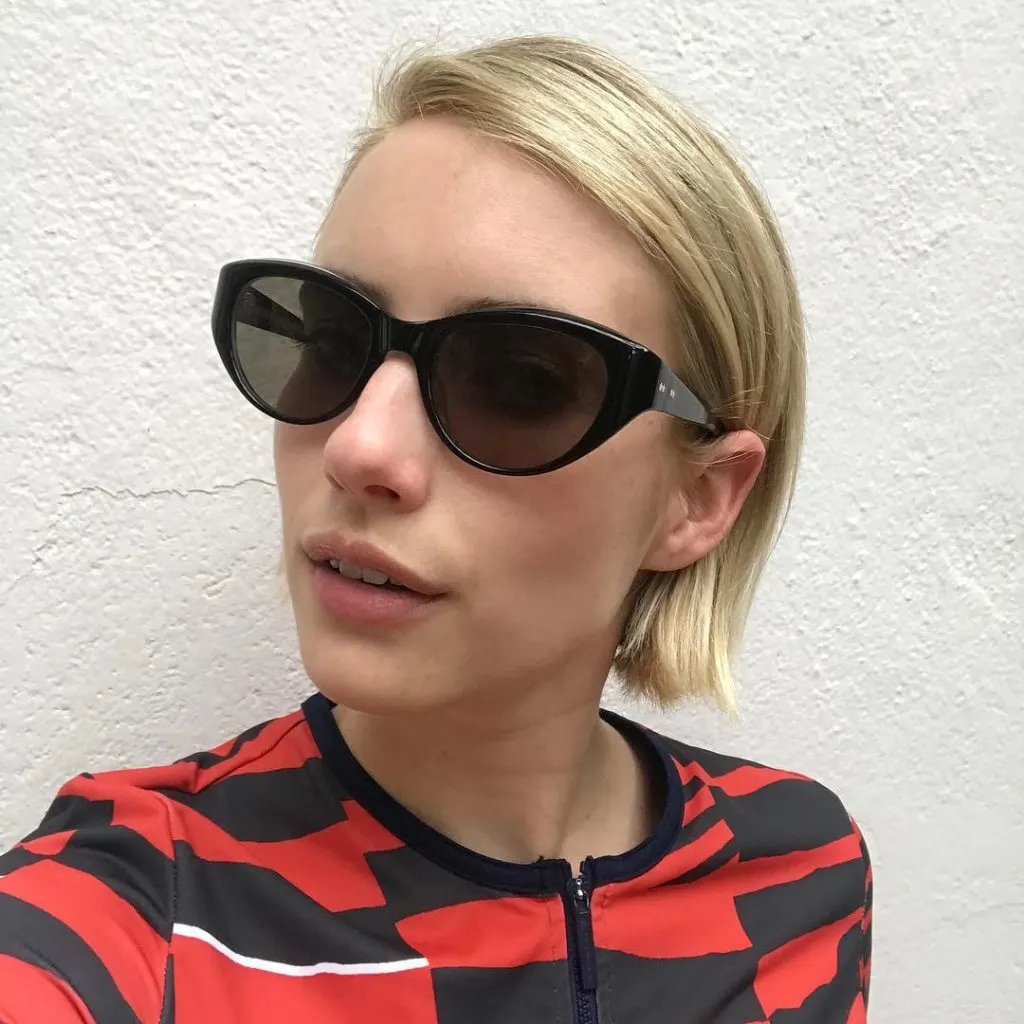 Emma Roberts helps her slicked-back and tucked behind the ears bob look super '90s by pairing it with a fresh face and oversized sunglasses.
21. Full And Touchable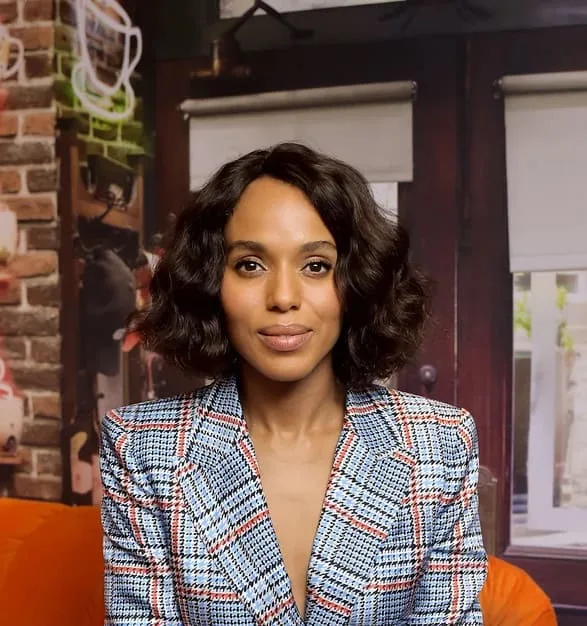 The ultra-soft waves and the incredible volume of Kerry Washington's bob make it look touchable and perfectly frame her face. If you have a similar texture you can wear your hair completely natural or help out by adding a few more defined curls with a curling iron.
22. Easygoing And Sexy
You can easily achieve the look Alison Brie is rocking on the red carpet if you have 2b or 2c hair and a '90s bob. Apply some cream to wet hair and dry while tousling your hair and shaping the waves with your fingers. If your hair is more curly or straight, the result won't be the same, but equally as beautiful.
23. Bleached And Fresh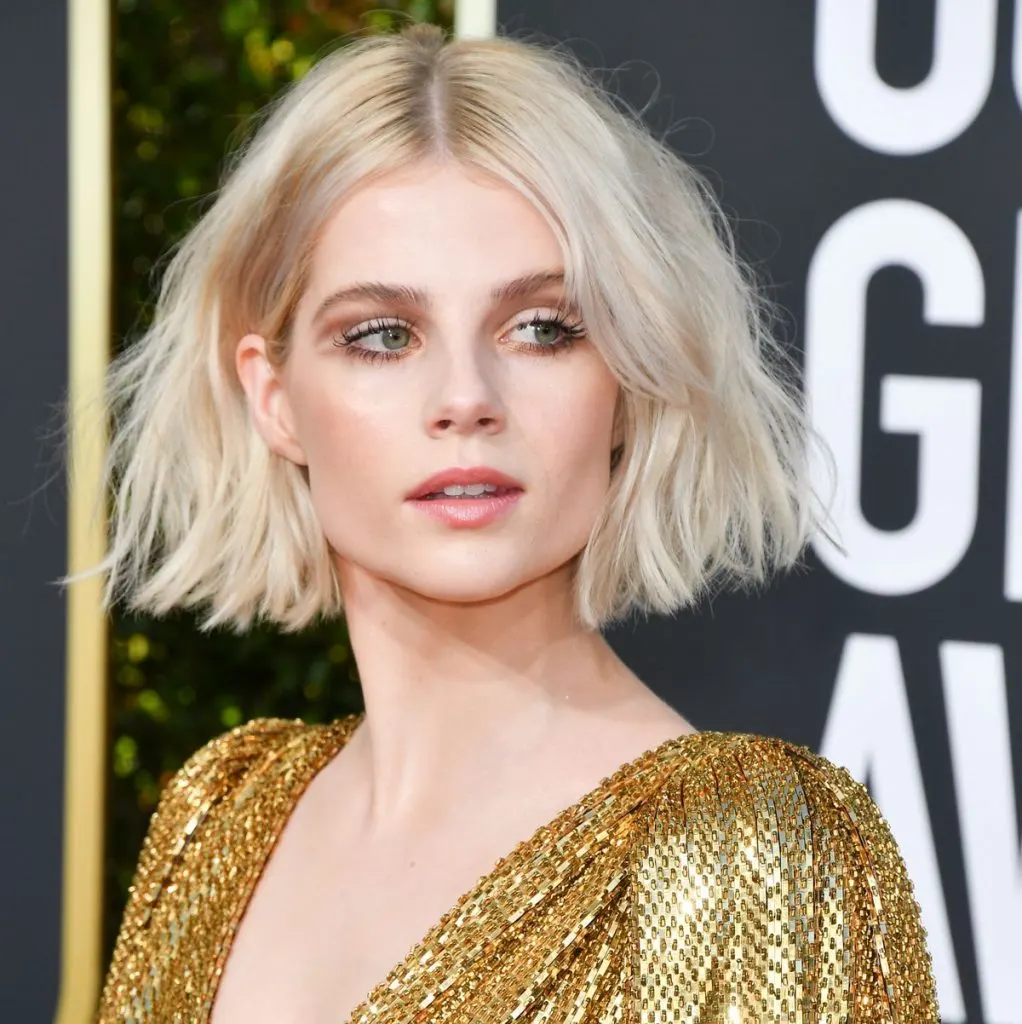 It's impossible to avoid all damage if you bleach your hair, but if you wear your hair short, frequent trims will help your locks look healthier, as seen on Lucy Boynton's short blonde bob.
24. Dreamy Waves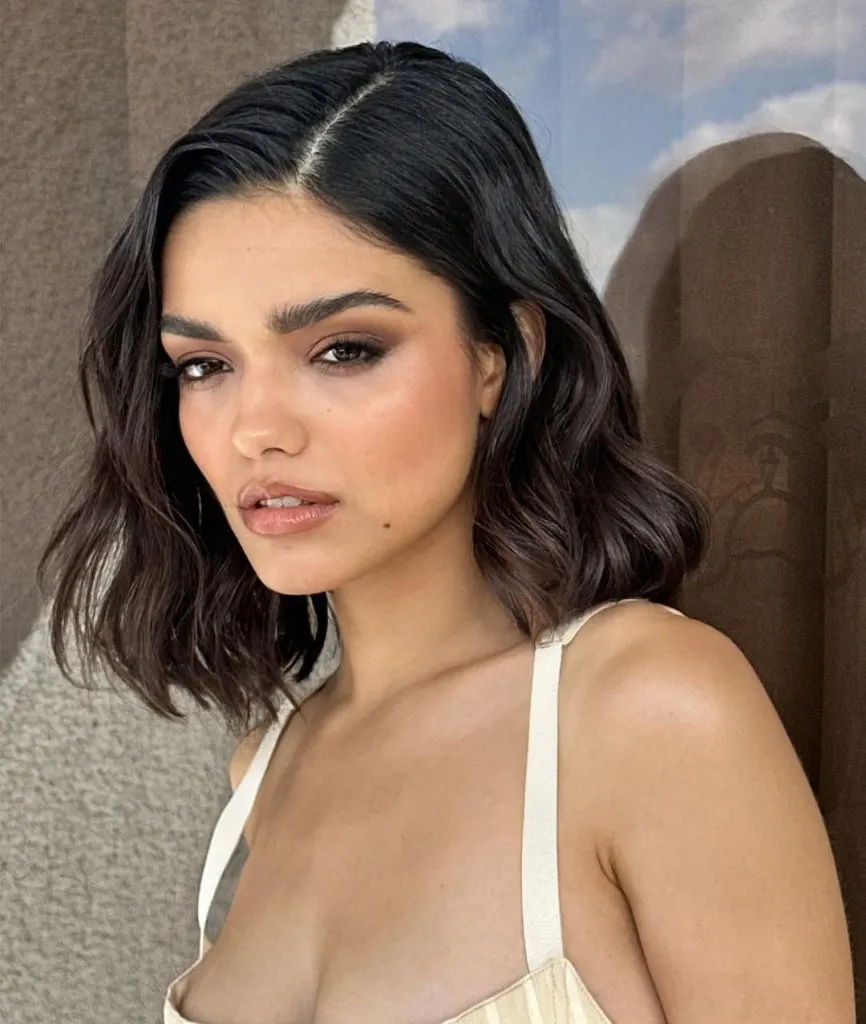 Skipping an appointment or two will turn your '90s bob into a dreamy lob that you can style like Rachel Zegler.
25. Tousled Loos Curls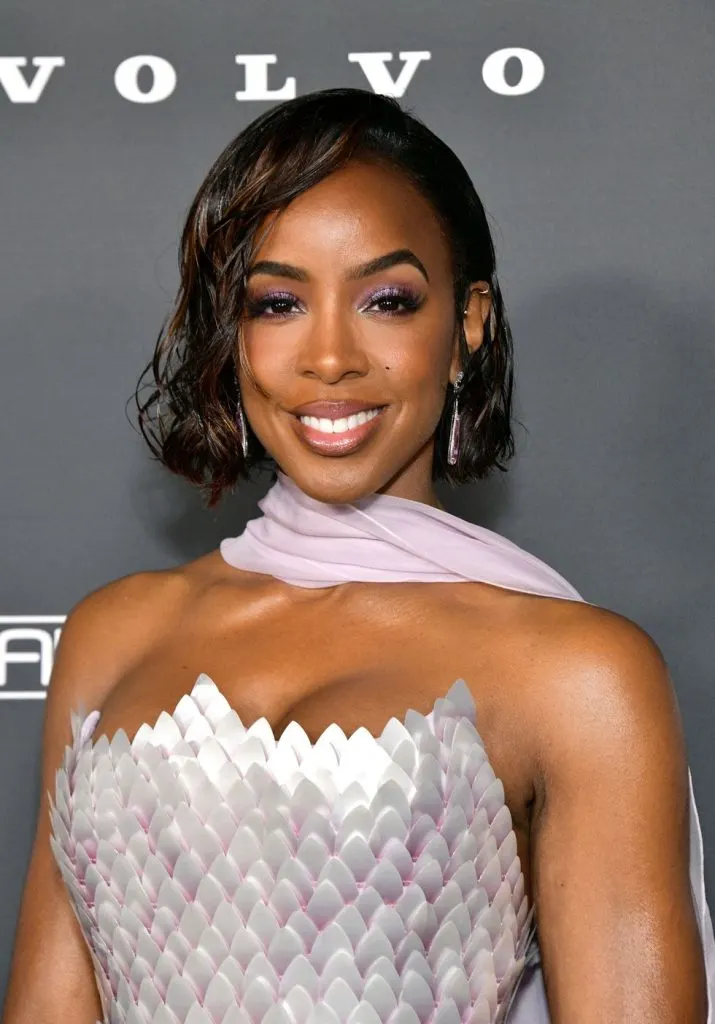 Get Kelly Rowland's tousled loose curls by twisting the strands around your fingers as you dry your hair and finish off with a lightweight gel or cream for hold and shine.
26. Classic Wave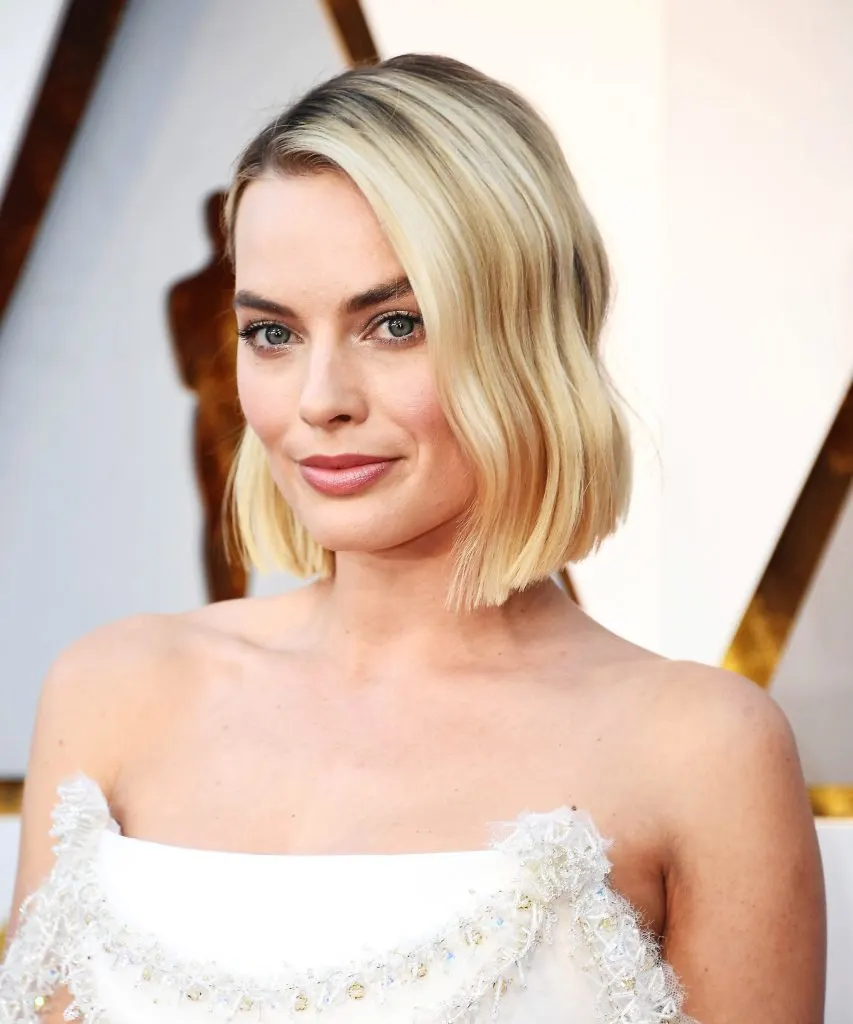 Margot Robbie wears her bob haircut with a barely-there wave that complements her face shape and straight ends.
27. Diva Lob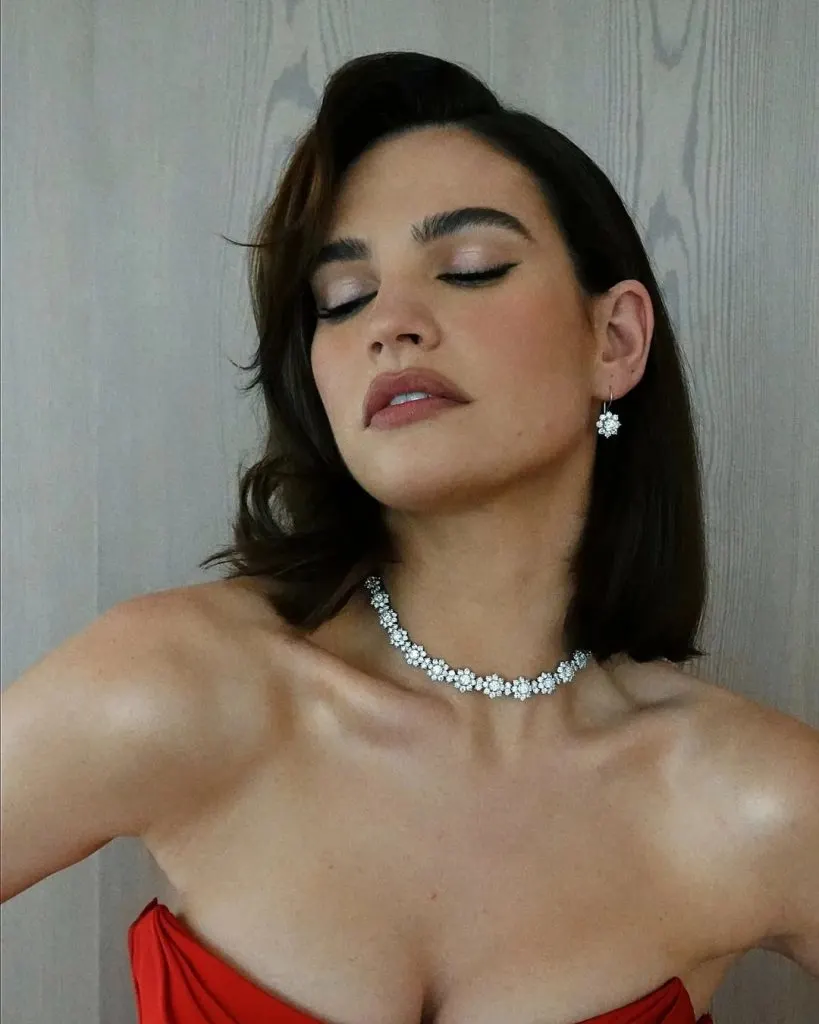 The '90s bob is the right haircut if you're looking for something that will look good even if you're not a regular at the salon—instead of getting messy, it seamlessly turns into a lob you can style like Lily James.
28. Face-Framing And Flippy Ends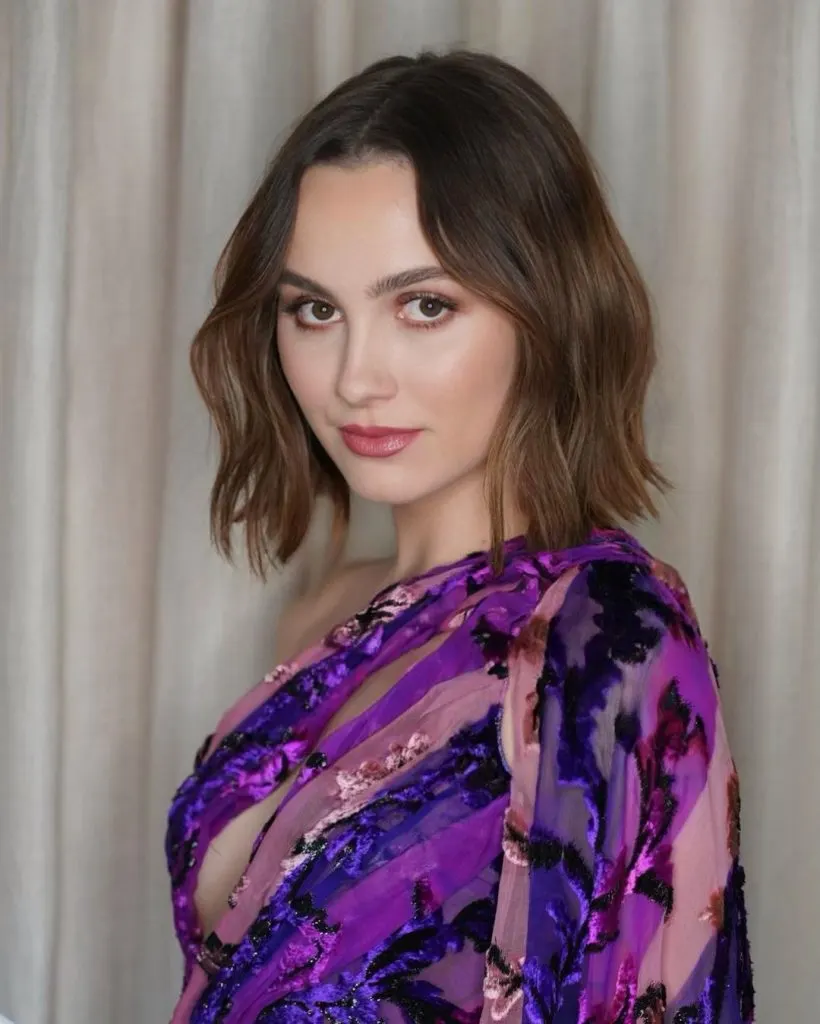 The '90s bob looks amazing without blow-drying and flat irons, but that doesn't mean you can't style it. If you want Maude Apatow's look, wrap two inch sections around a curling iron away from the face while holding the ends in your fingers, let the heat through and let cool before shaking out.
29. Romantic Wisps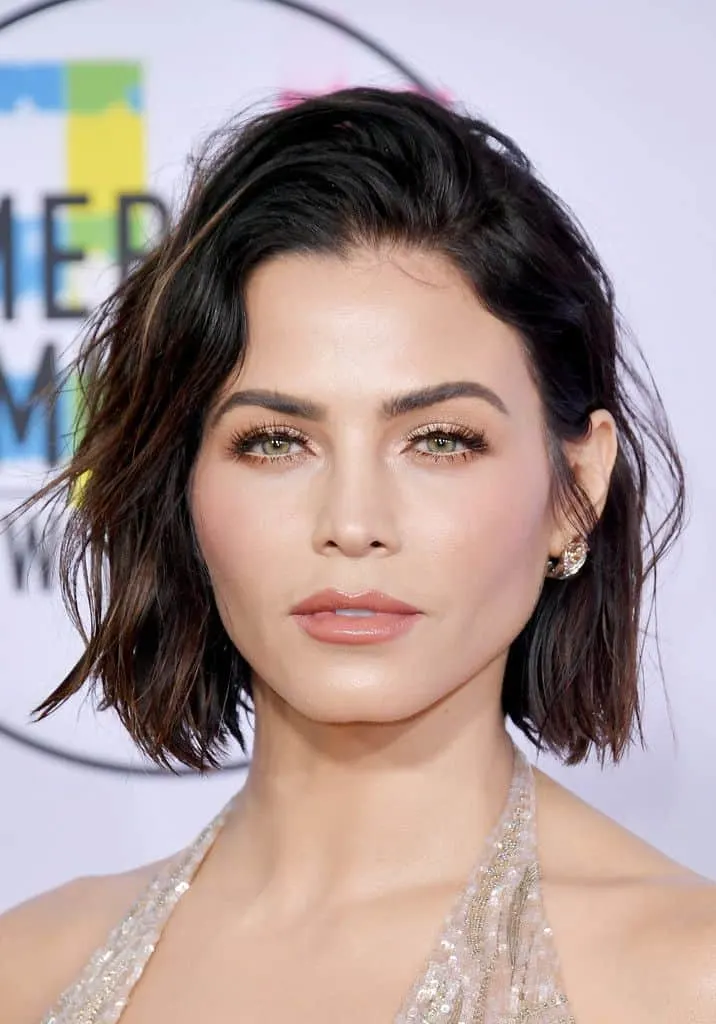 Jenna Dewan combines wispy strands and wet look to create a sexy tousled bob.
30. Fresh And Choppy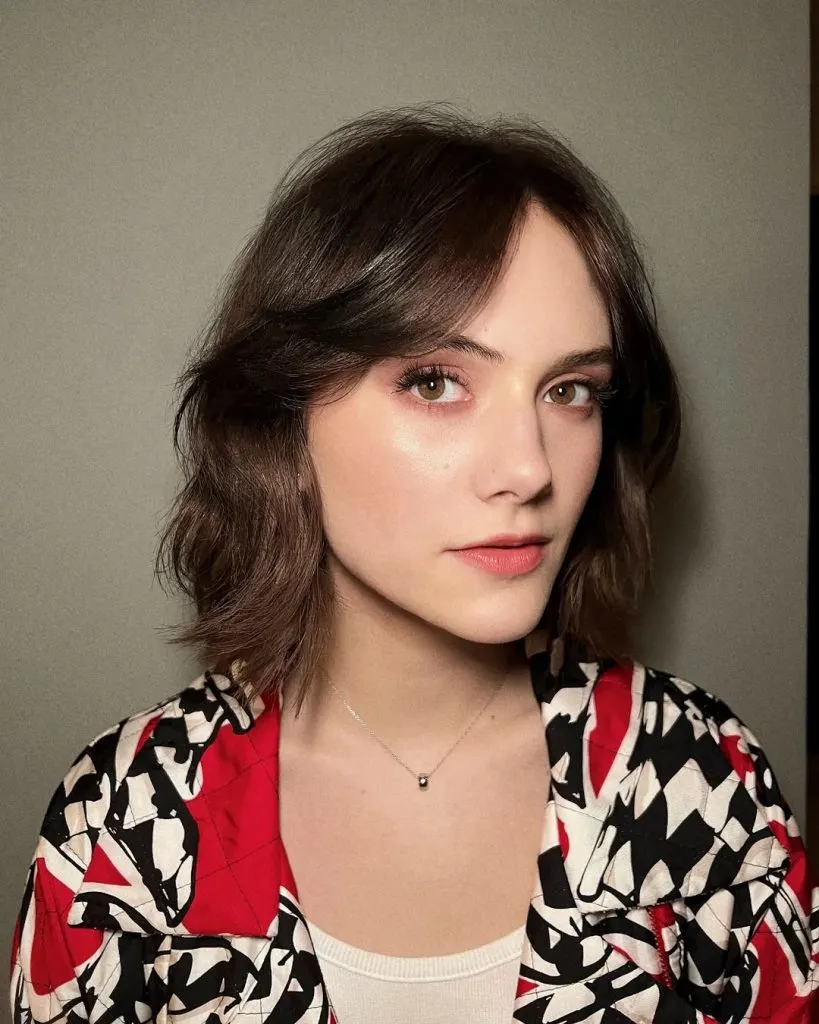 A little bit of face-framing is sometimes all your hair needs to get to the next level. Emilia Jones wears her bob a little choppier and with a middle-parted fringe to create a softer look.