There's something empowering about chopping off your hair and enjoying the swish of the short tresses around your face. An ear-length bob is the shortest you can go before your haircut becomes a pixie, but it's still very much a bob—it has that fresh yet playful vibe that draws attention and makes you feel light.
Here are 30 examples of this versatile, chic haircut.
1. Straight Ear-Length Bob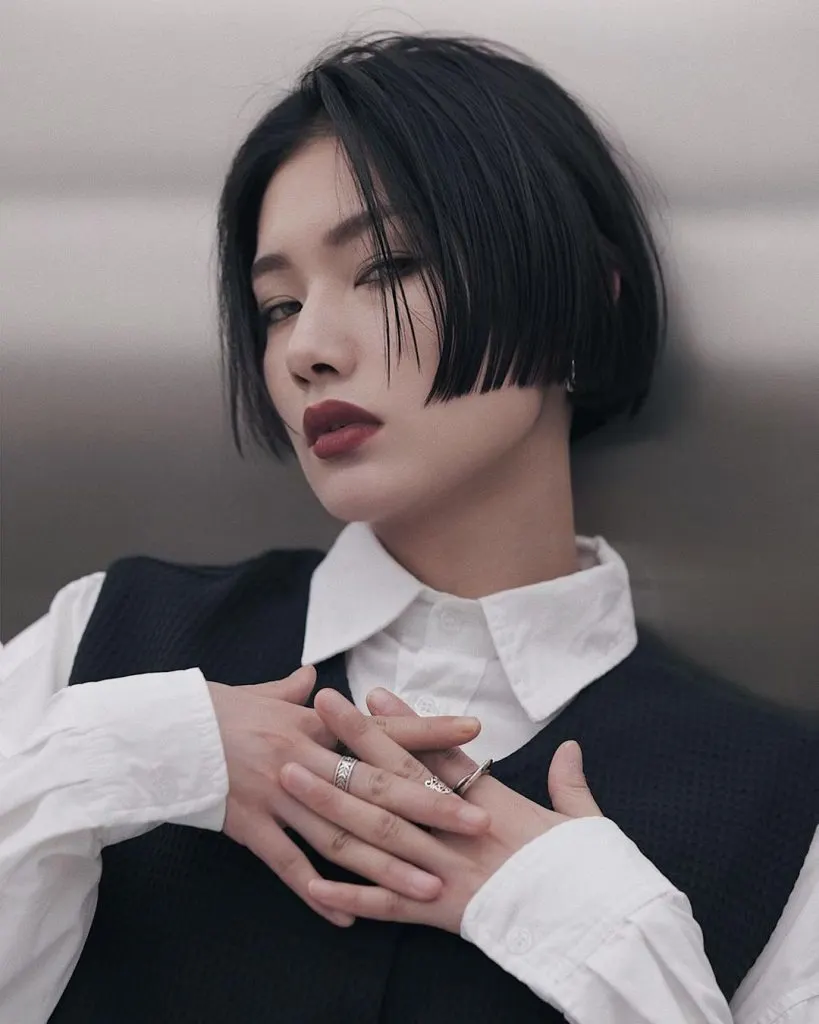 This sharp, structured ear-length bob hairstyle defines the cheekbones and frames the eyes. It's elegant and timeless, but at the same time it exudes cool confidence.
2. Middle Parted Ear-Length Bob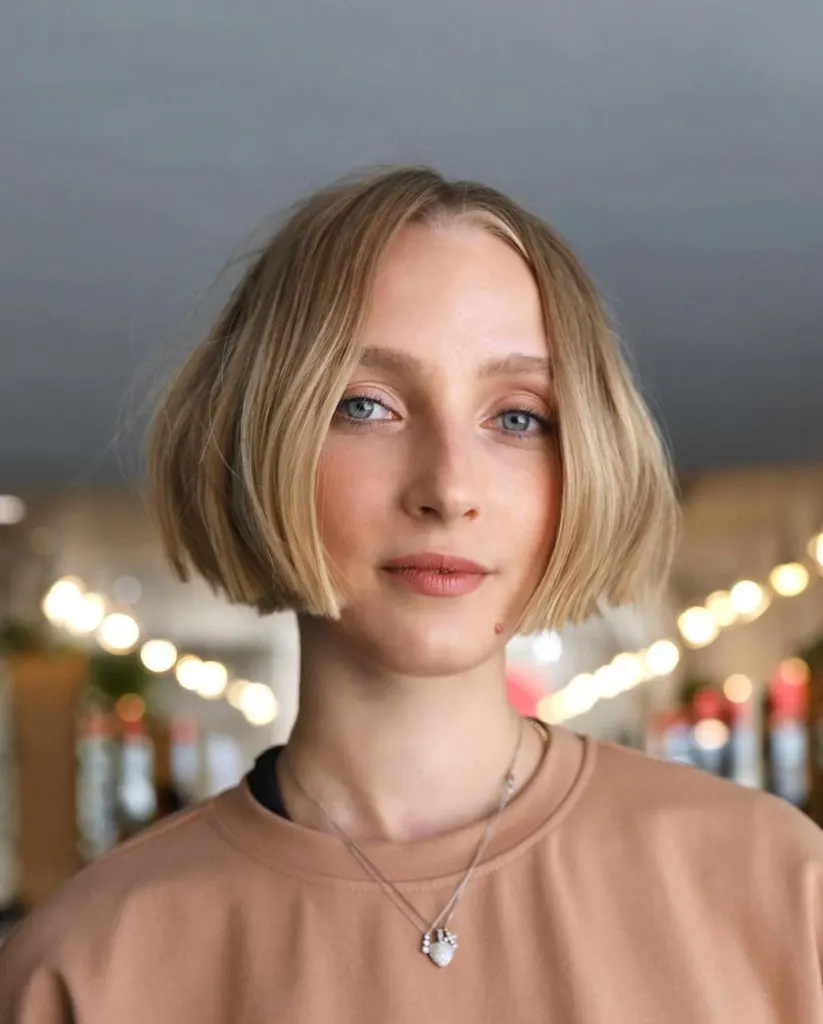 Highlight your neck and jawline by opting for an ear-length blunt bob. This hairstyle effortlessly enhances your features, giving you a youthful appearance without requiring extensive styling time.
3. Short French Bob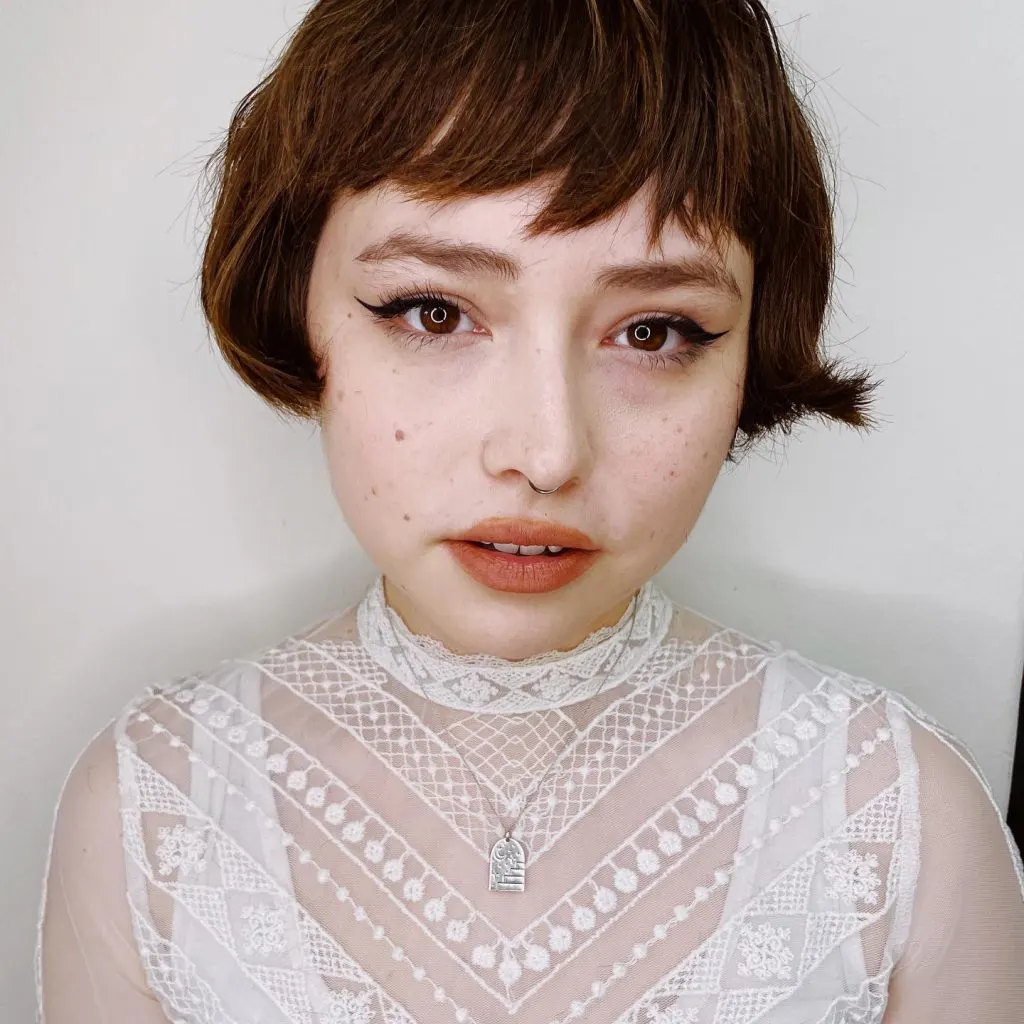 A pretty short bob with choppy baby bangs takes almost no time to style and looks chic and charming. It's a great style if you have a round face.
4. Pink Choppy Bob With Fringe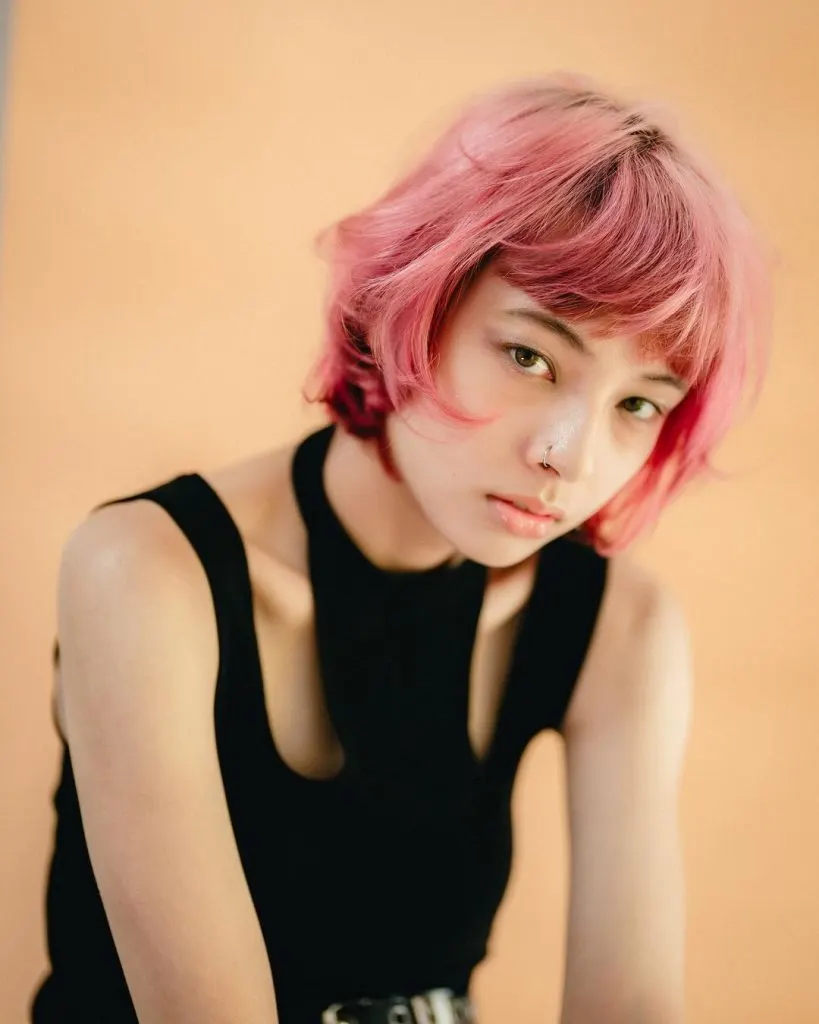 This short bob is a head turner: the choppy ends and the tousled styling create a carefree impression, and the vivid pink color shows daring and creativity.
5. Soft Stacked Bob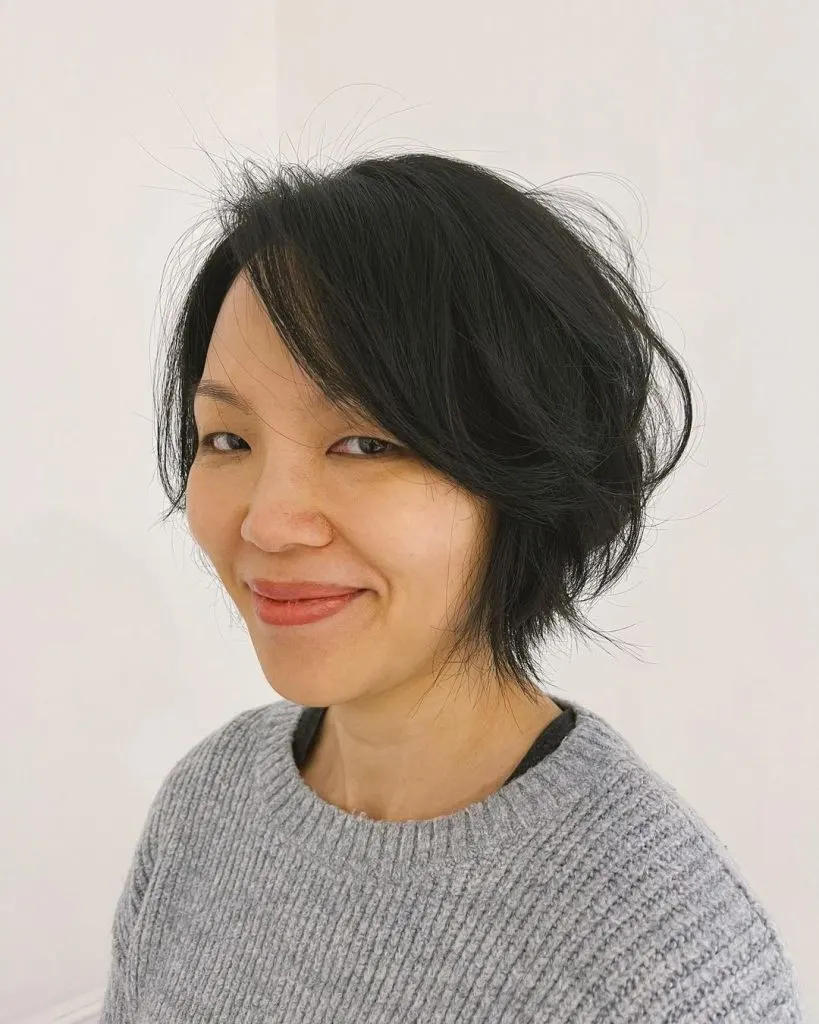 This subtle stacked bob is tousled and relaxed, but also flattering, thanks to the long face-framing side bangs and the volume on top.
6. Glamorous Ear-Length Bob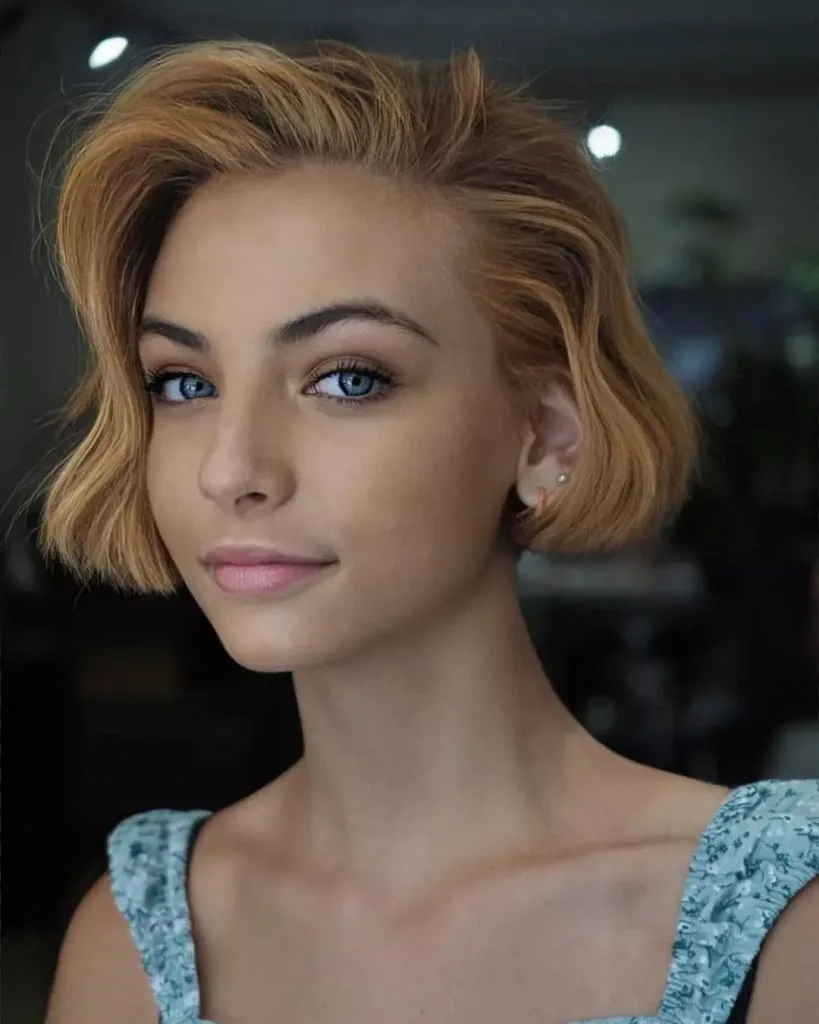 An ear-length bob is more versatile than you might think. Here, soft curls and rounded ends look classic and glamorous, but styled straight and sleek, this haircut would look edgy and modern.
7. French Bob With Baby Bangs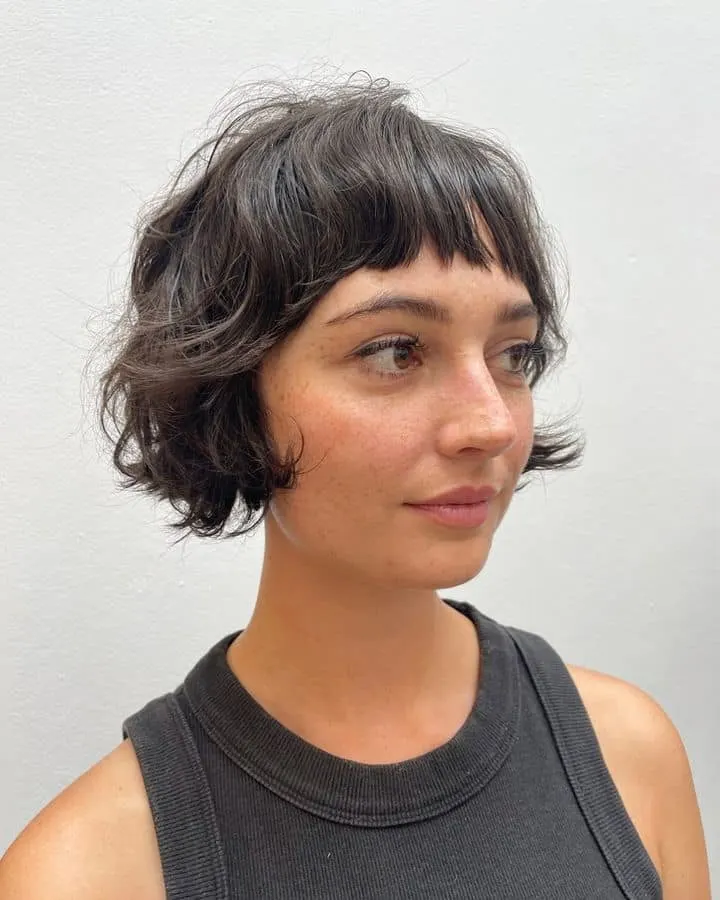 A French bob looks fresh and chic, and works with any hair texture. It looks best when it's not overly styled, but worn as natural as possible.
8. Side-Parted Curly Bob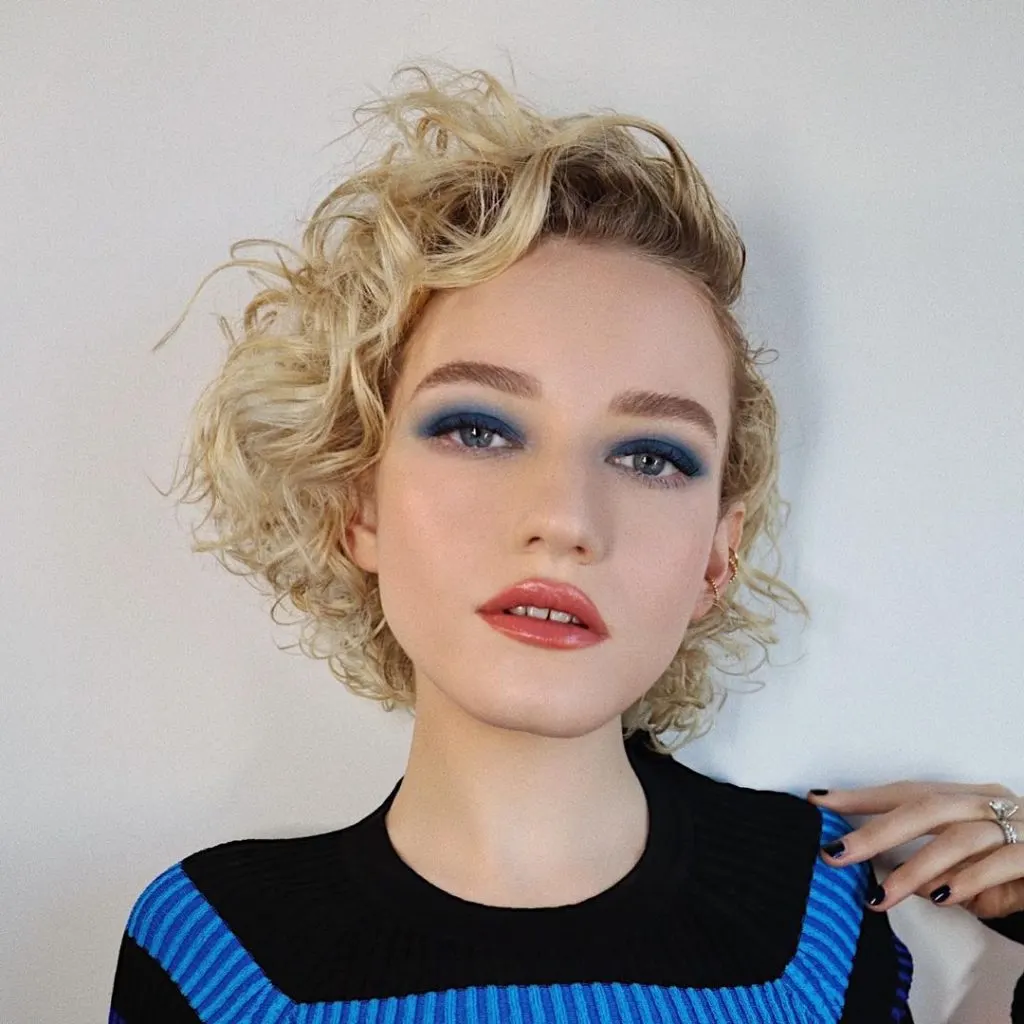 Layers are essential if you have curly hair and want a bob. They're used to create a shape and will help define your curls. Side bangs are a great addition that creates volume and lift.
9. Effortless Short Bob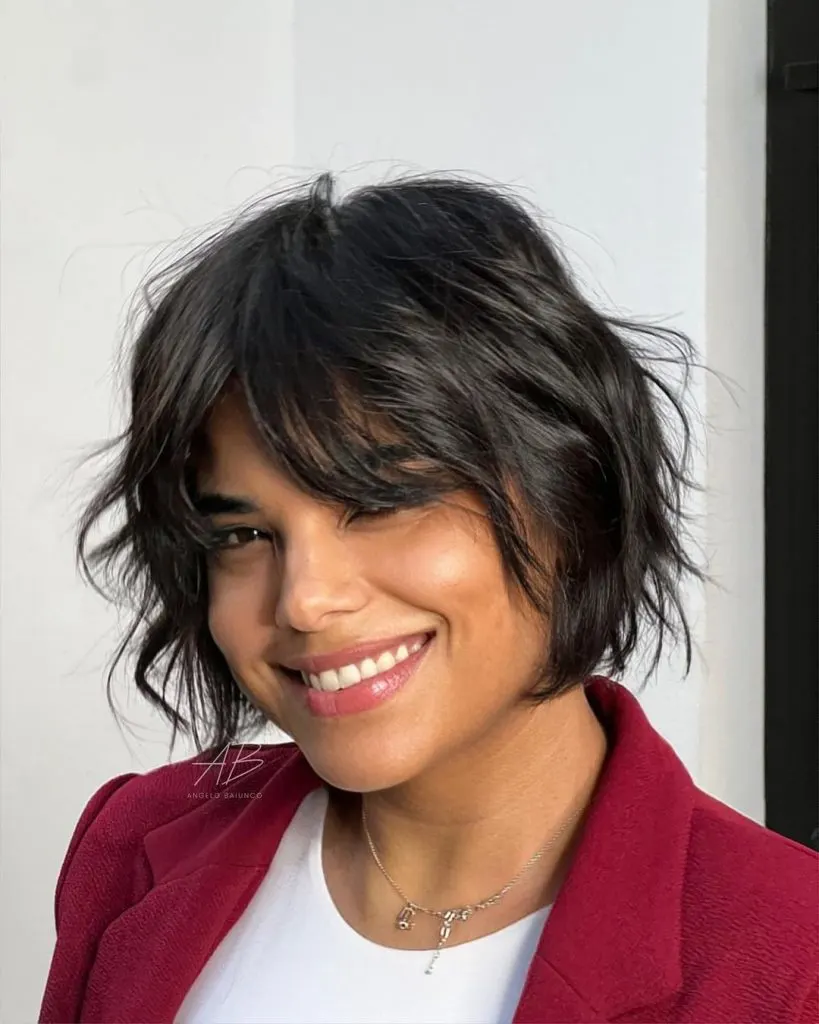 This ear-length bob is easy to style and easy to wear. Because of the choppy layers, it will look best if you don't style it too much, but let it flatter your natural texture.
10. Curly Ear-Length Bob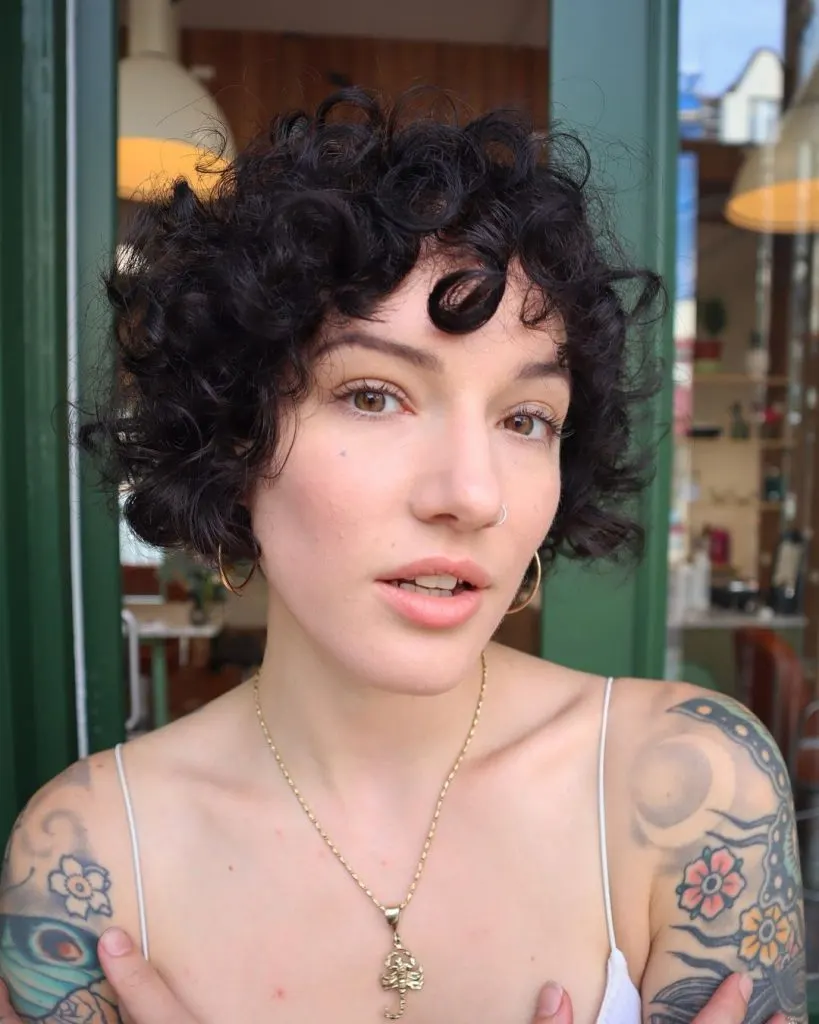 A French bob doesn't require straightening your hair. Instead, make sure you find a stylist who know how to expertly handle your curls.
11. Edgy Ear-Length Bob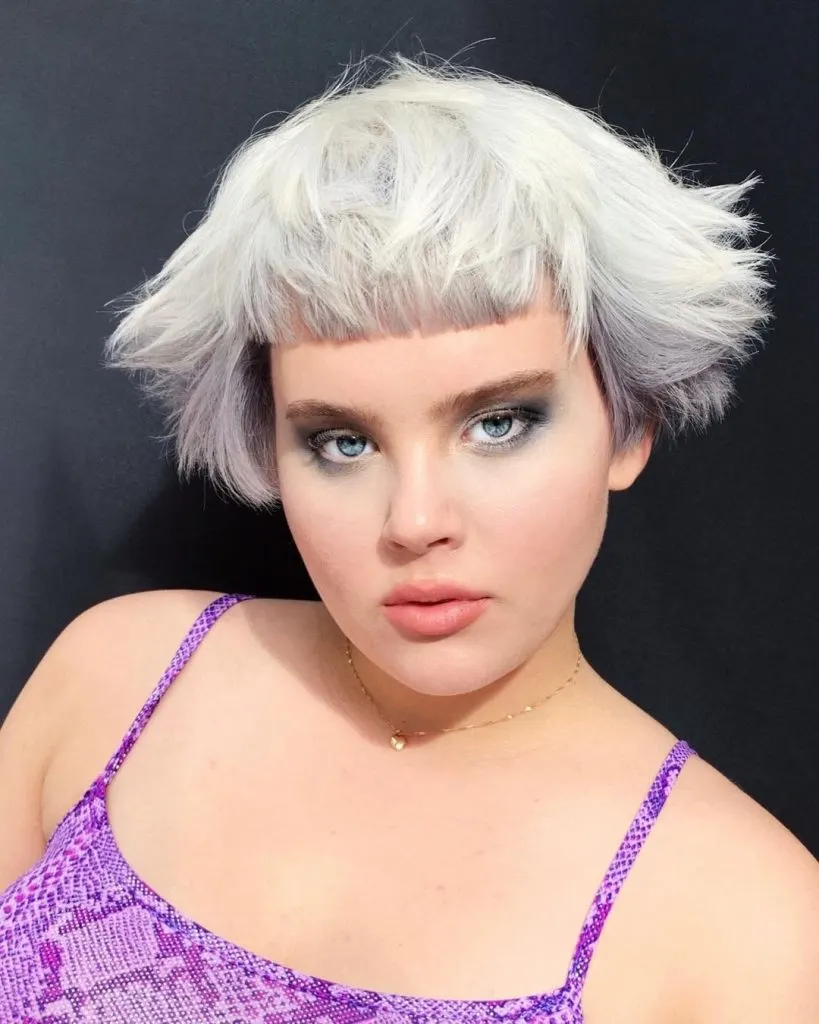 This is a classic short bob that has been deliberately disheveled and untamed, making it edgy and cool—styling it in a different way would create a different vibe.
12. Red French Bob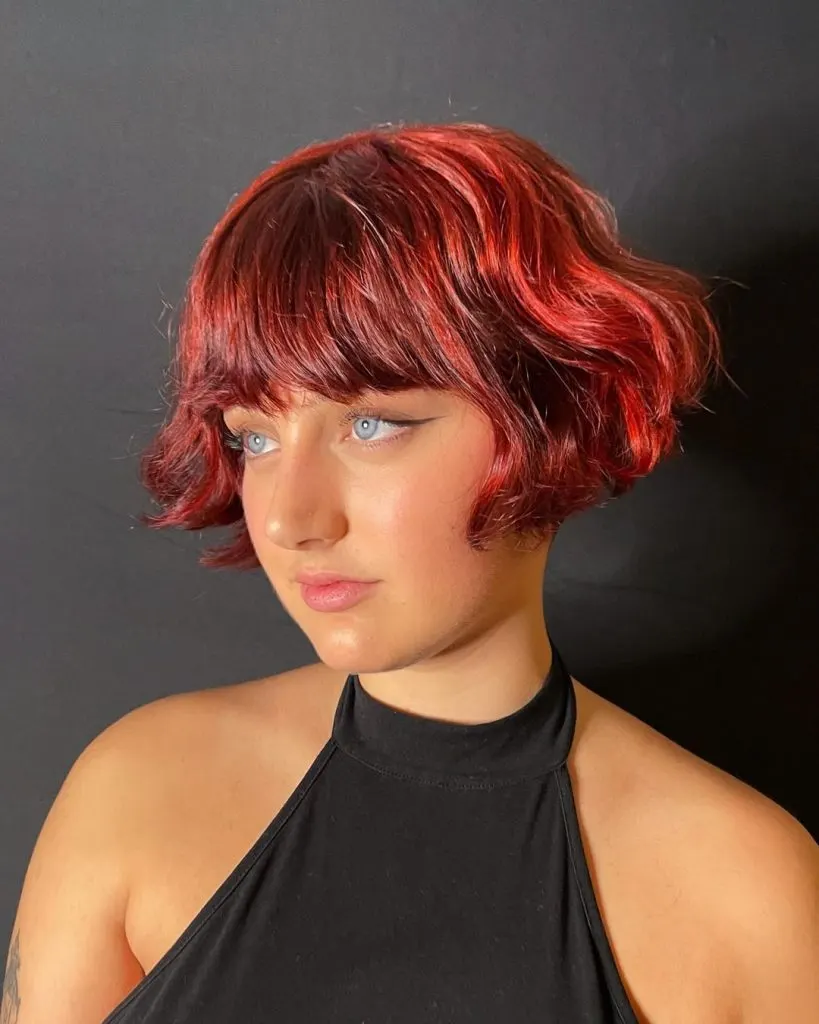 If you're looking for an adorable and stylish hairdo, the French bob is an excellent choice. It accentuates your cheekbones and creates the illusion of a longer neck.
13. Glam Side-Parted Bob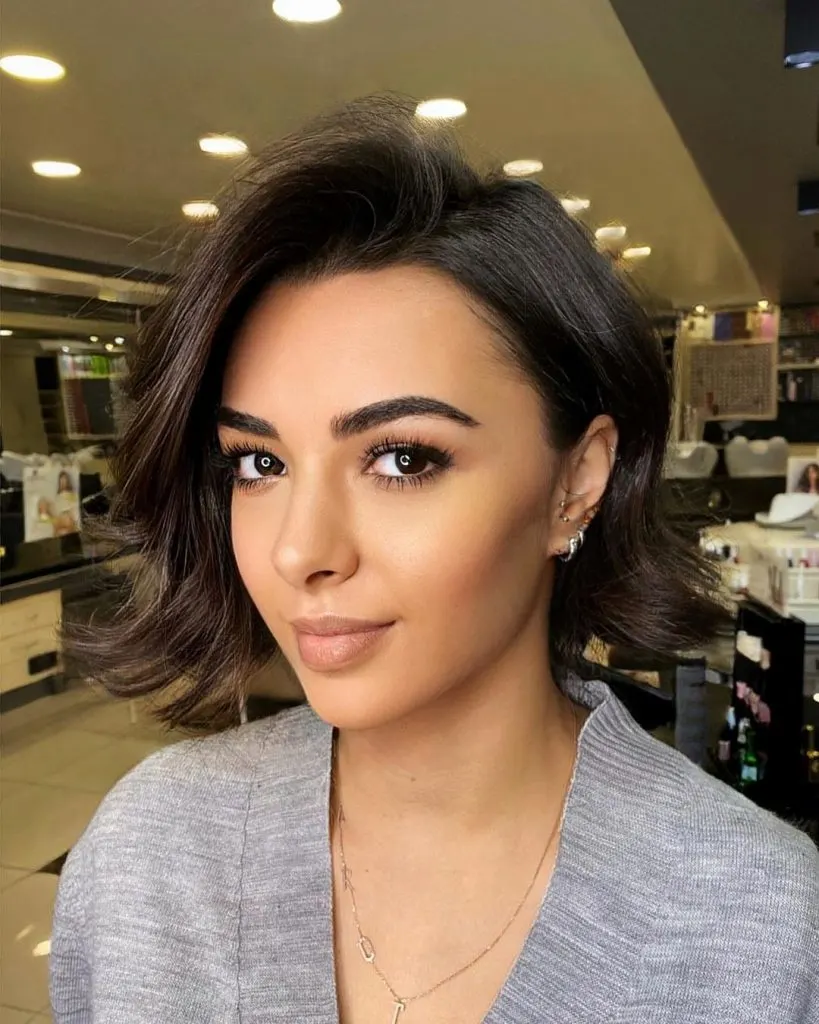 This short bob with side bangs beautifully frames the face. You can easily achieve a cool and casual everyday appearance by using a texturizing spray and tousling your hair with your fingers while you blow dry it.
14. Choppy Ear-Length Bob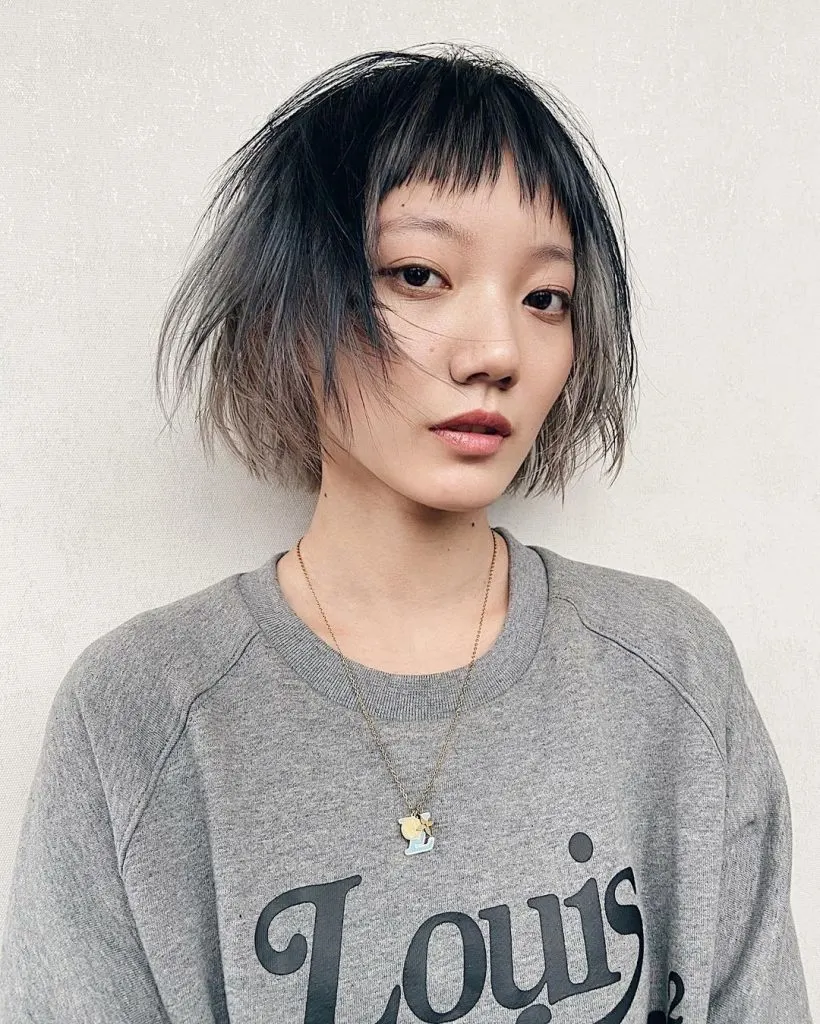 This choppy bobs is fun and easy to wear. The messy styling gives it an edgy and trendy look.
15. Soft Bob With Bangs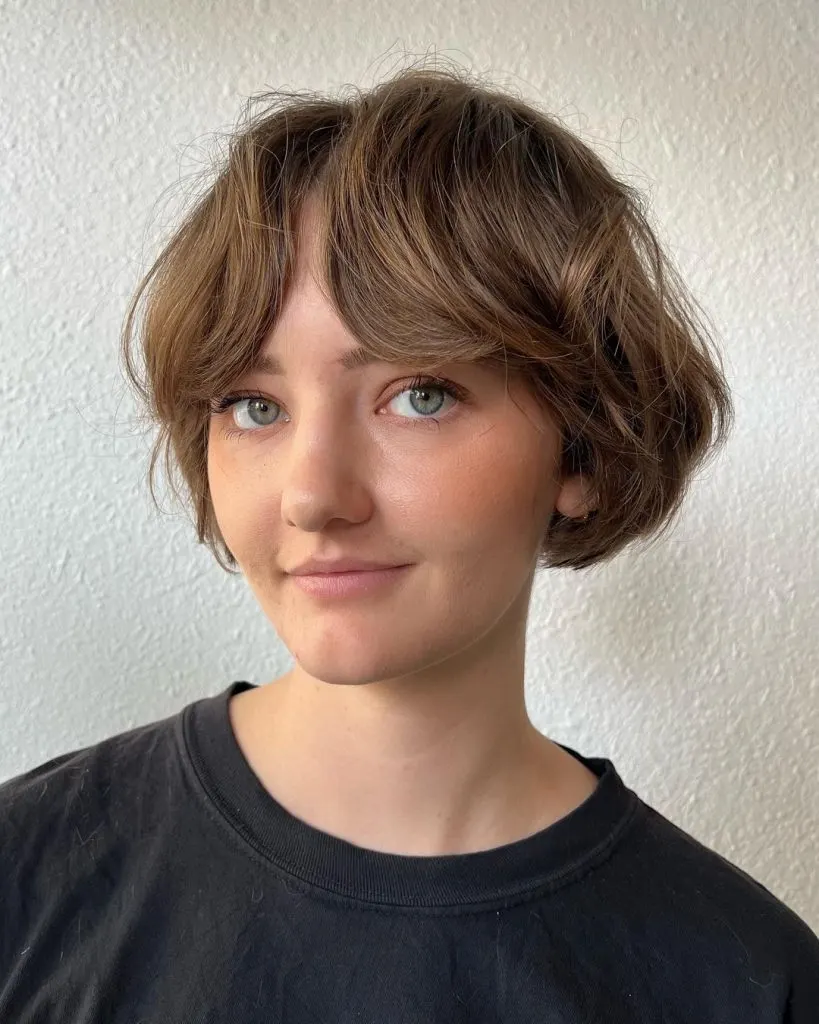 Layers are the key to achieving a voluminous French bob. They add lift and body to the hairstyle while also helping the bangs blend in, resulting in a cute and effortless appearance.
16. Short Platinum Bob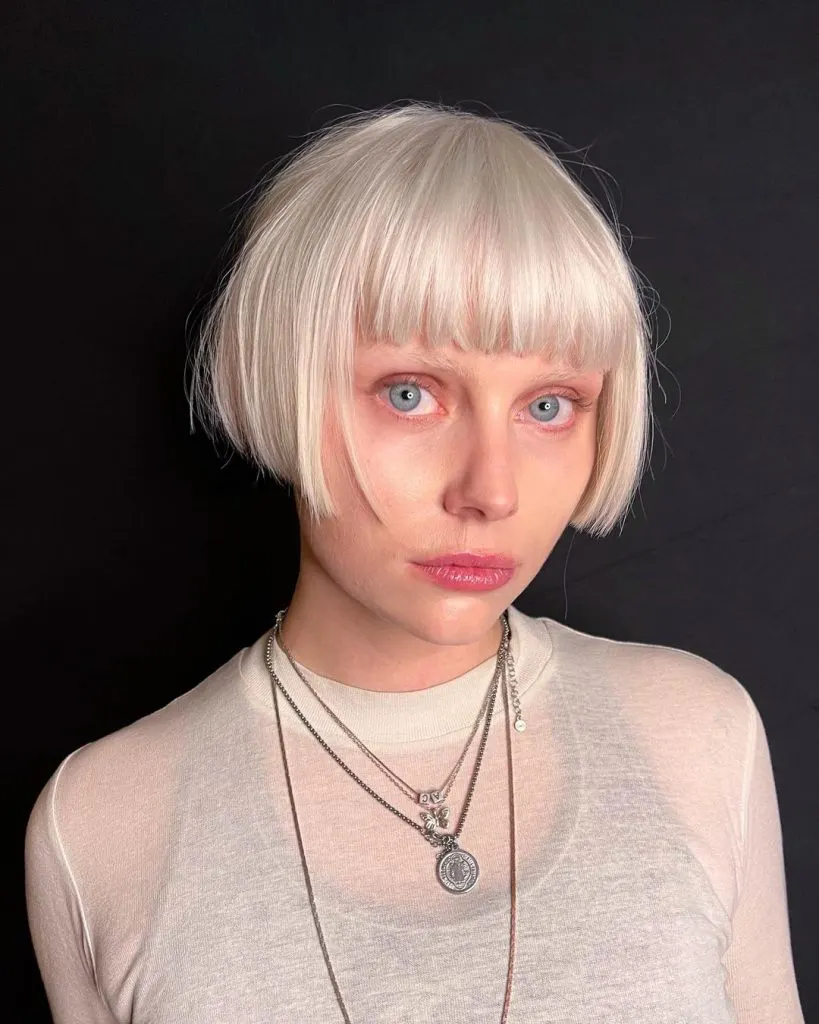 This ear-length straight bob with short straight fringe is a classic, and the platinum color makes this sharp look even more eye-catching.
17. Curly Bob With Shaved Side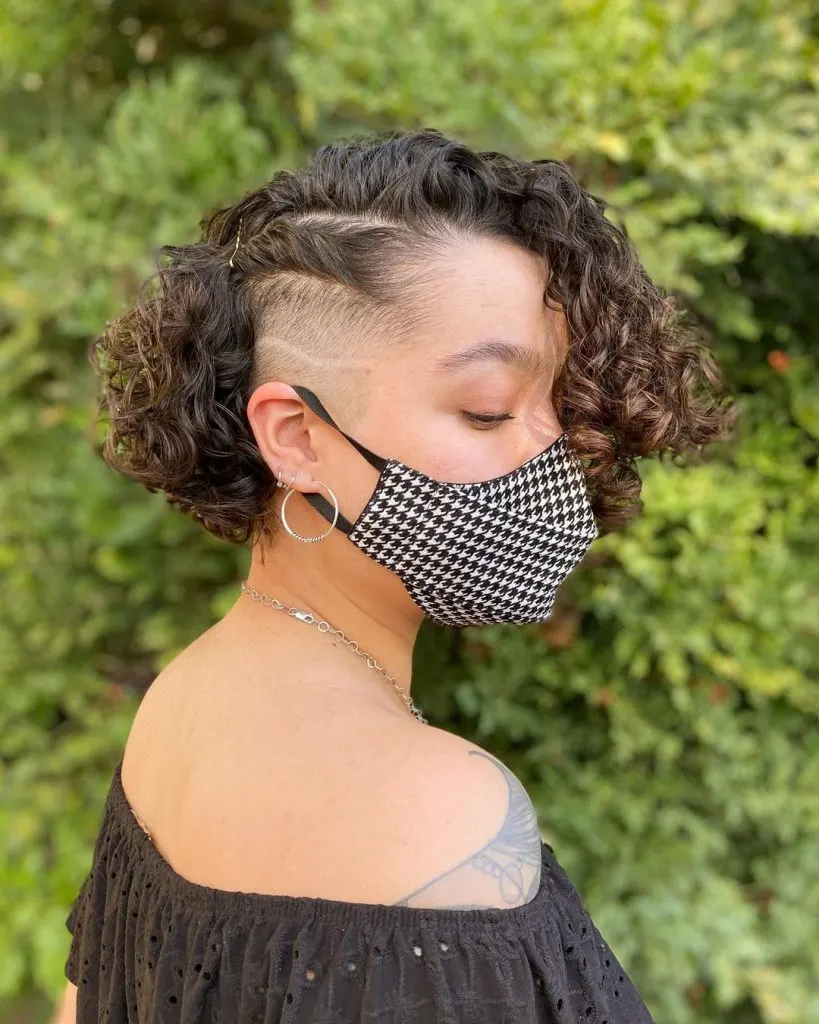 Show or hide your undercut using a couple of hair pins. The contrast of pretty curls and shaved sides creates an interesting and complex look.
18. Sleek Ear-Length Bob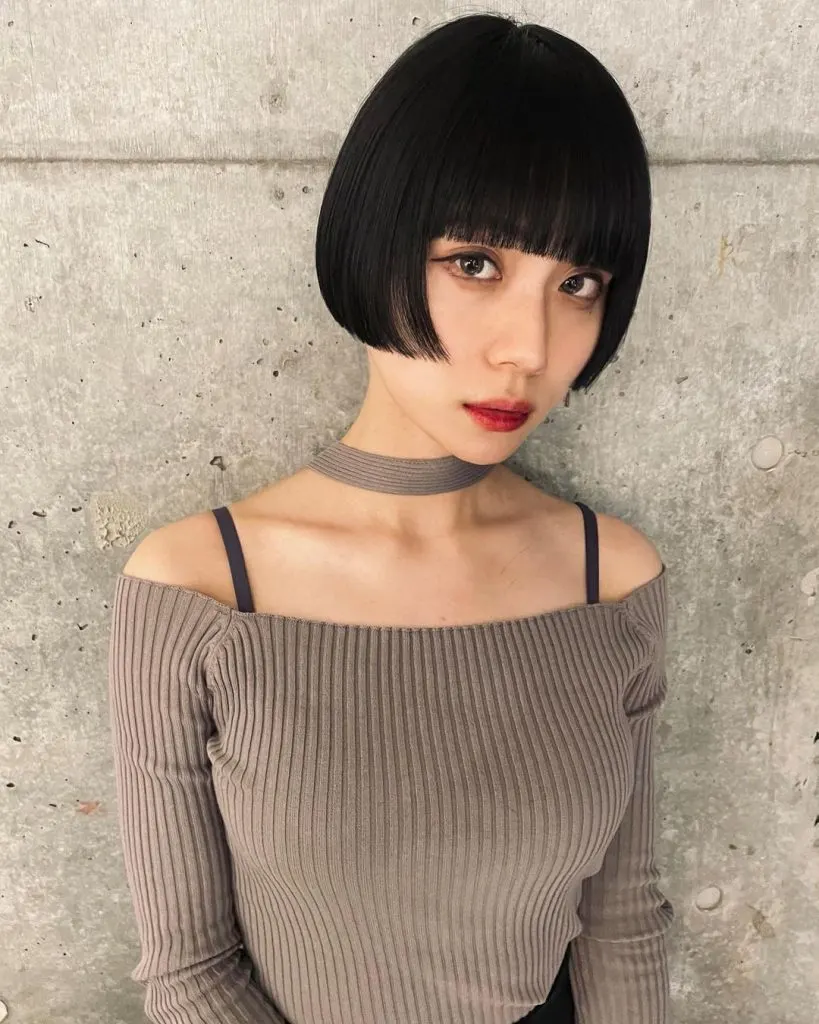 A classic bob accentuates the eyes and the jawline and elongates the neck. It's quite a statement haircut that you can wear whether you like a classic or an alternative style.
19. Face-Framing Inverted Bob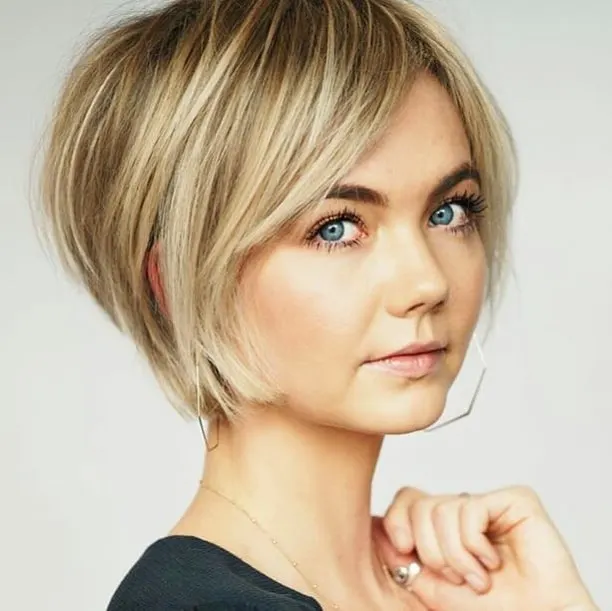 This short inverted bob is an excellent choice if you want a casual yet chic style with lots of volume. The short layers at the crown add lift and make the hair bouncy, while the longer strands in the front frame the face.
20. Choppy Wavy Bob With Bangs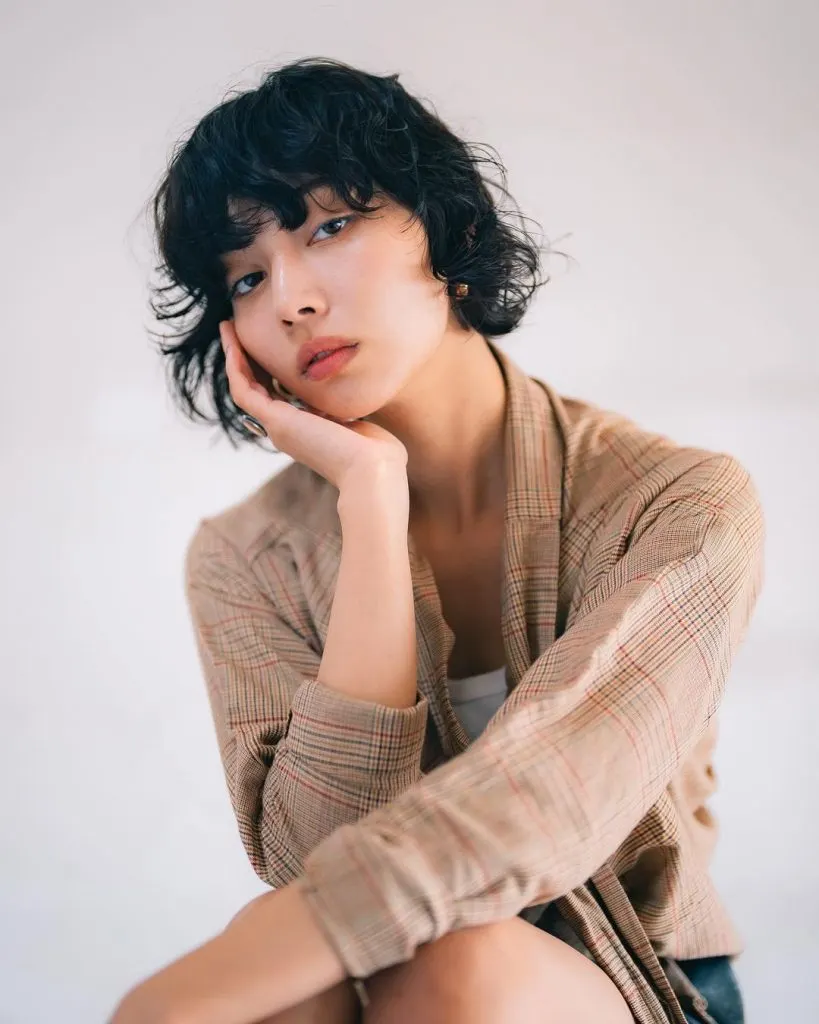 Short layers can help you draw out any wave in your hair. Style your choppy French bob by scrunching it as it dries to help the waves to form.
21. Blunt Bob With Wispy Bangs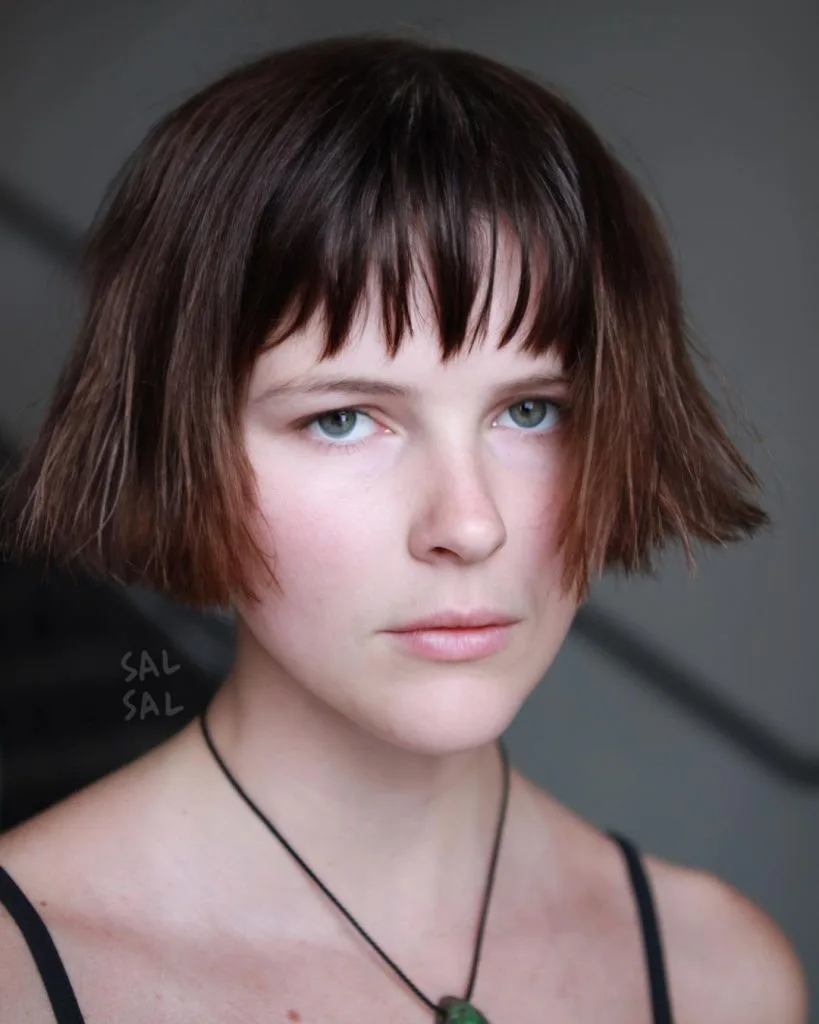 Even though an ear-length bob is very short, it's still a versatile haircut. Here, the choppy bangs and flipped ends look playful and carefree, but this bob can easily be styled to look professional.
22. Ear-Length Bob With Wispy Long Bangs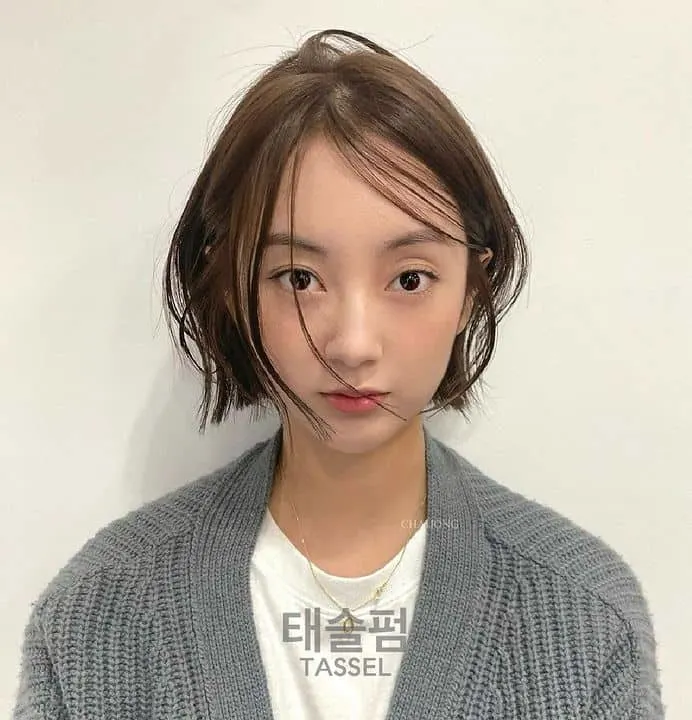 The soft shape and wispy strands create a dreamy and romantic look. This softly stacked bob is a great choice for thin hair, since it creates volume in the back but still looks casual.
23. Ear-Length Bob With Baby Bangs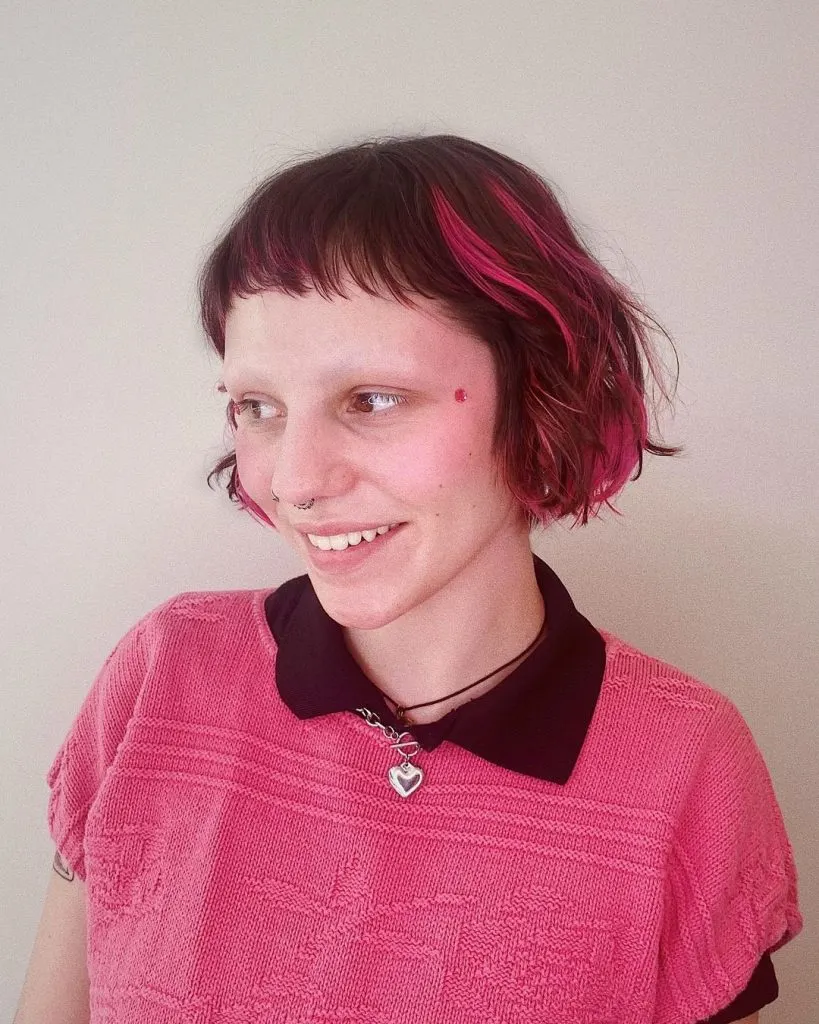 Undone styling and fun pink highlights add a touch of edginess to this short bob. To compliment a tall forehead, baby bangs are an ideal option, especially if you want a more face-framing look.
24. Blocky Ear-Length Bob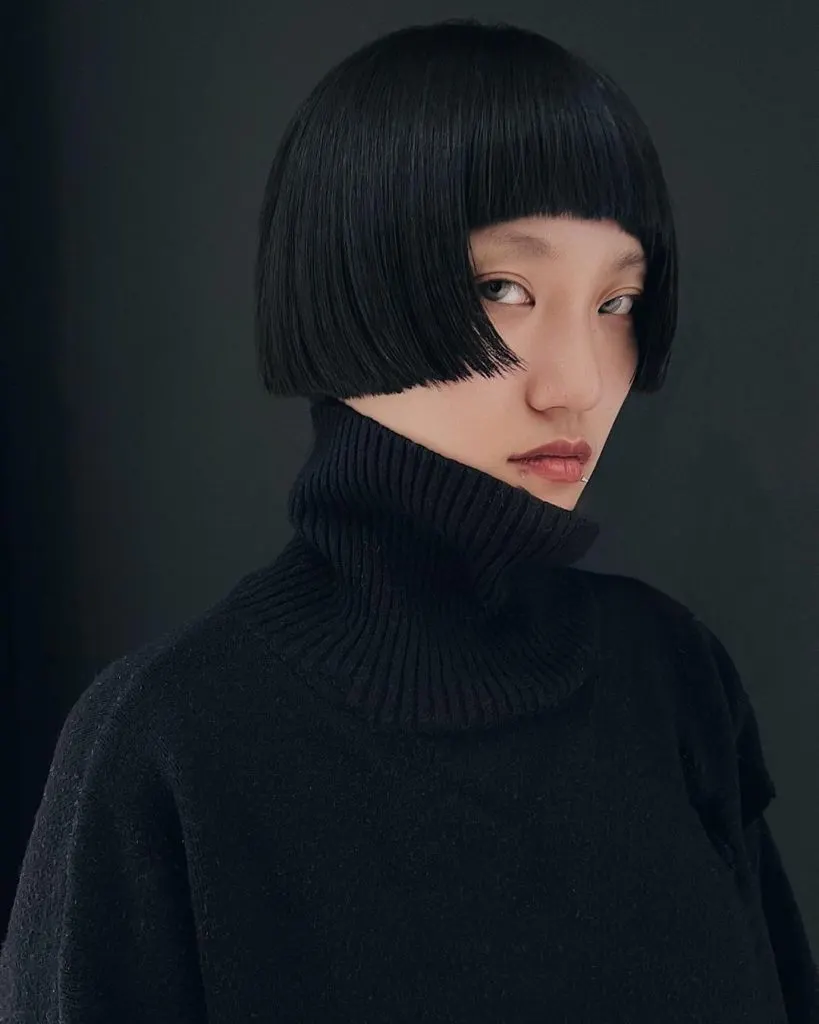 Super-structured and dramatic looks like this aren't for everyone, but if you're looking to make a statement, this is one of the easiest options to try.
25. Voluminous Short Bob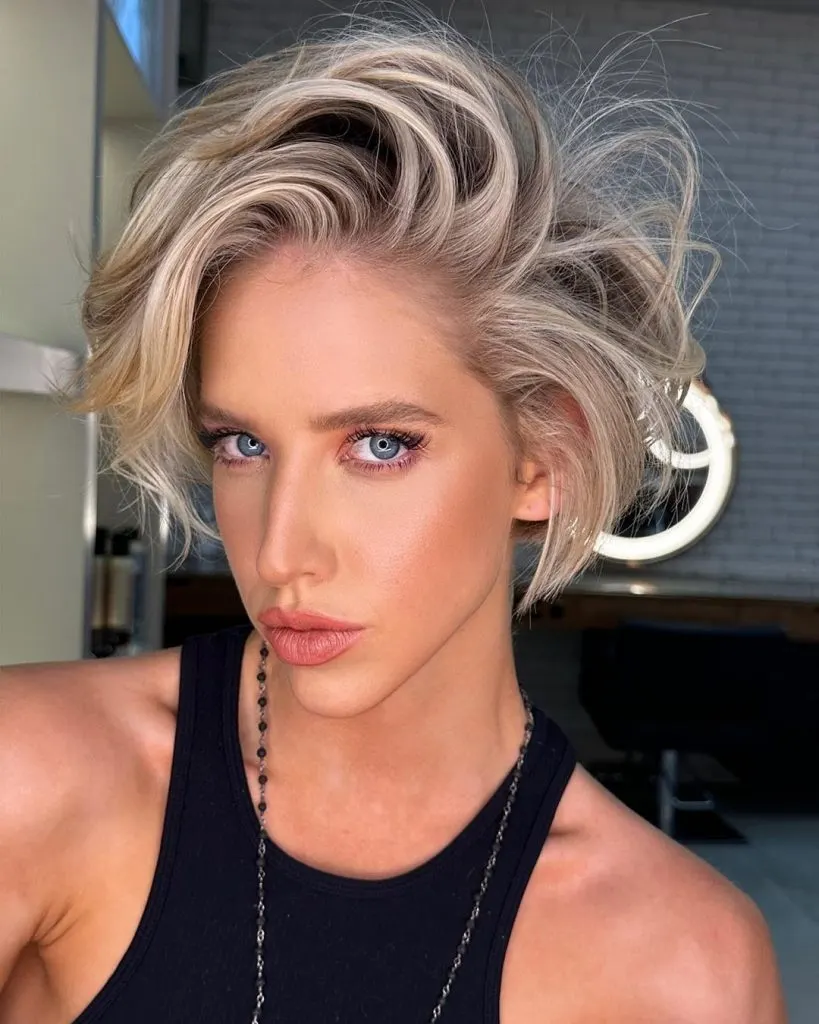 If you want tons of volume, go for an undefined side parting that you flip with your hands to refresh your look.
26. Thick Hair Ear-Length Bob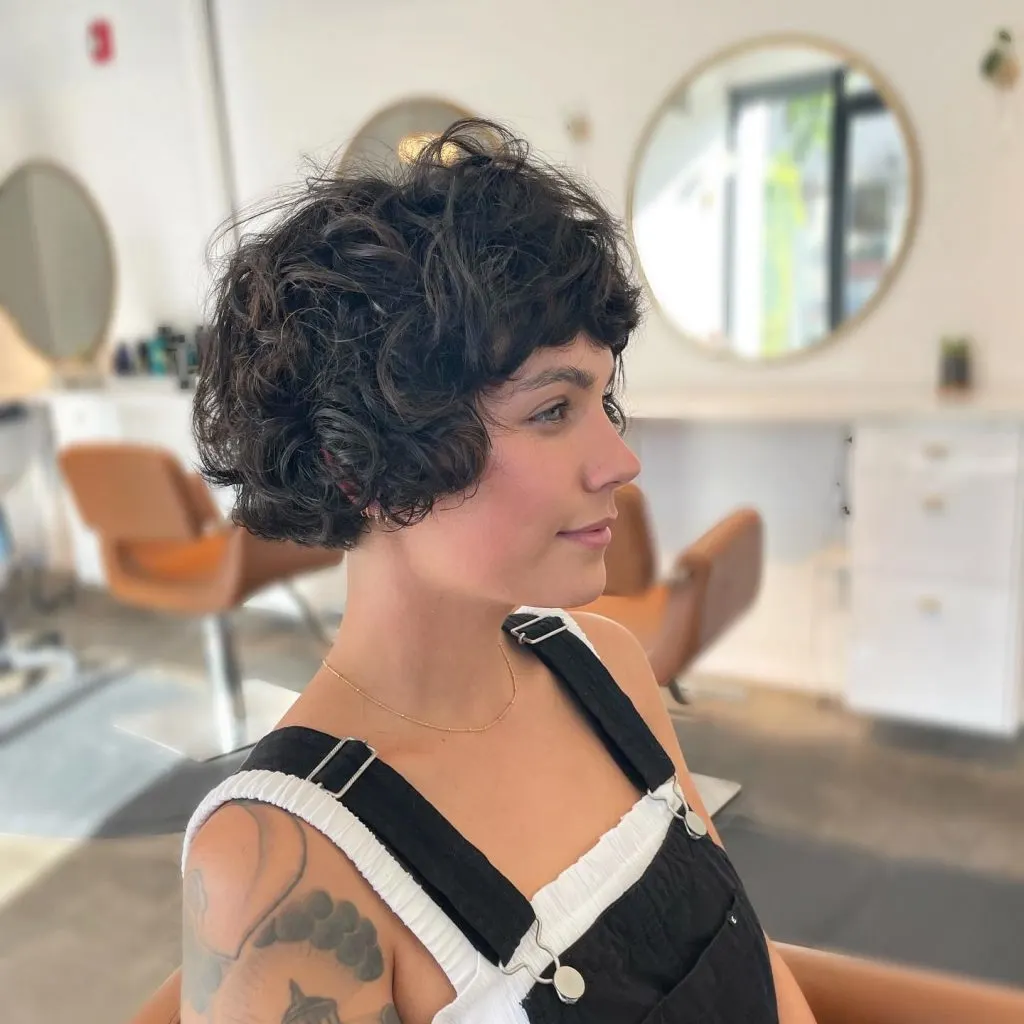 Wearing a French bob when you have thick curly hair is easier if you choose layers—they create a shape and help define your curls.
27. Straight Blunt Bob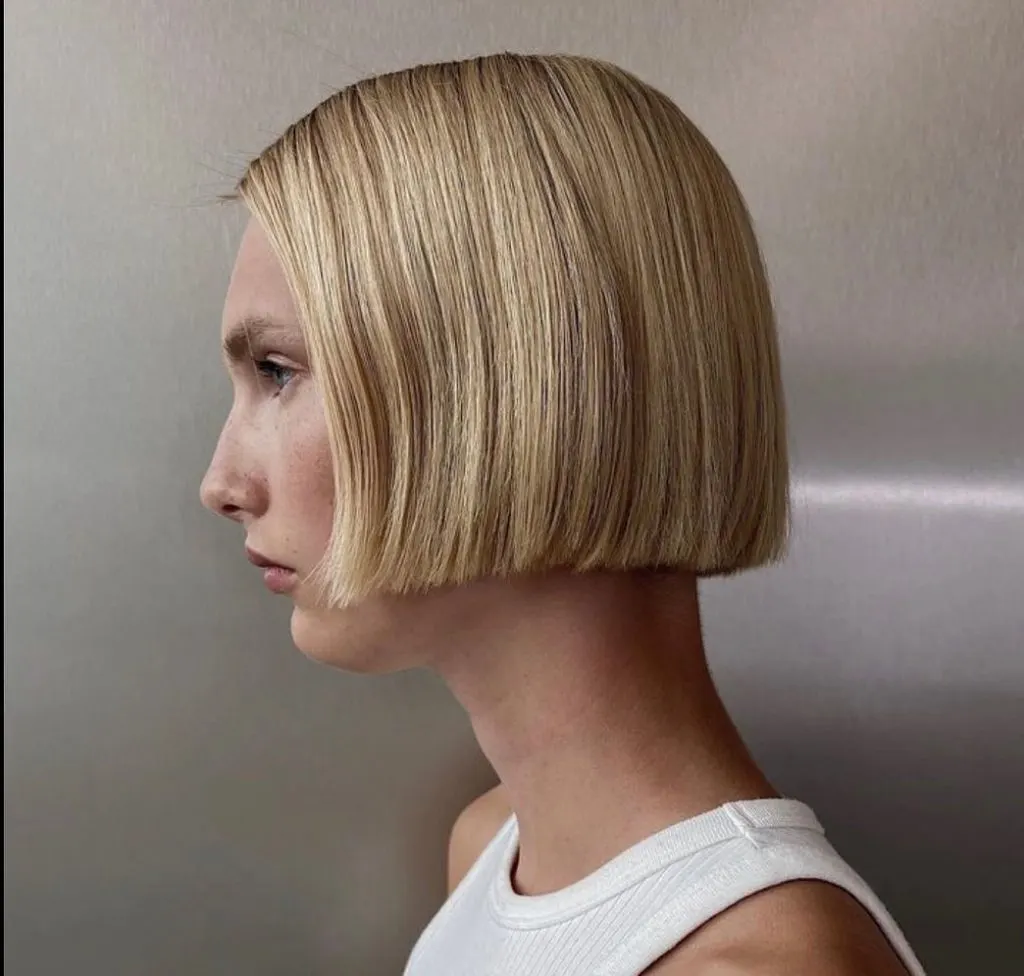 Blunt, straight, one-length bob without any face-framing pieces can look too severe on some, but if you can pull it off, it's one of the most sophisticated styles you could wear.
28. Short Bob With Fringe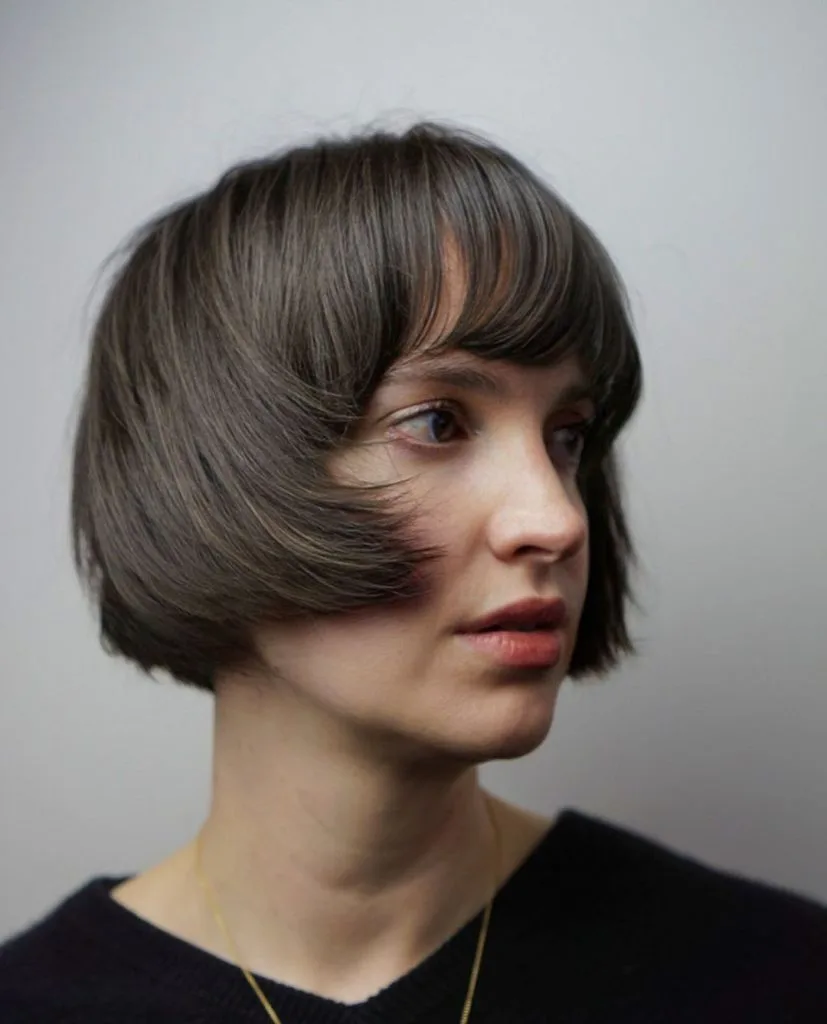 Adding any type of bangs to an ear-length bob will create a frame for the face and make it much more wearable.
29. Geometric Ear-Length Bob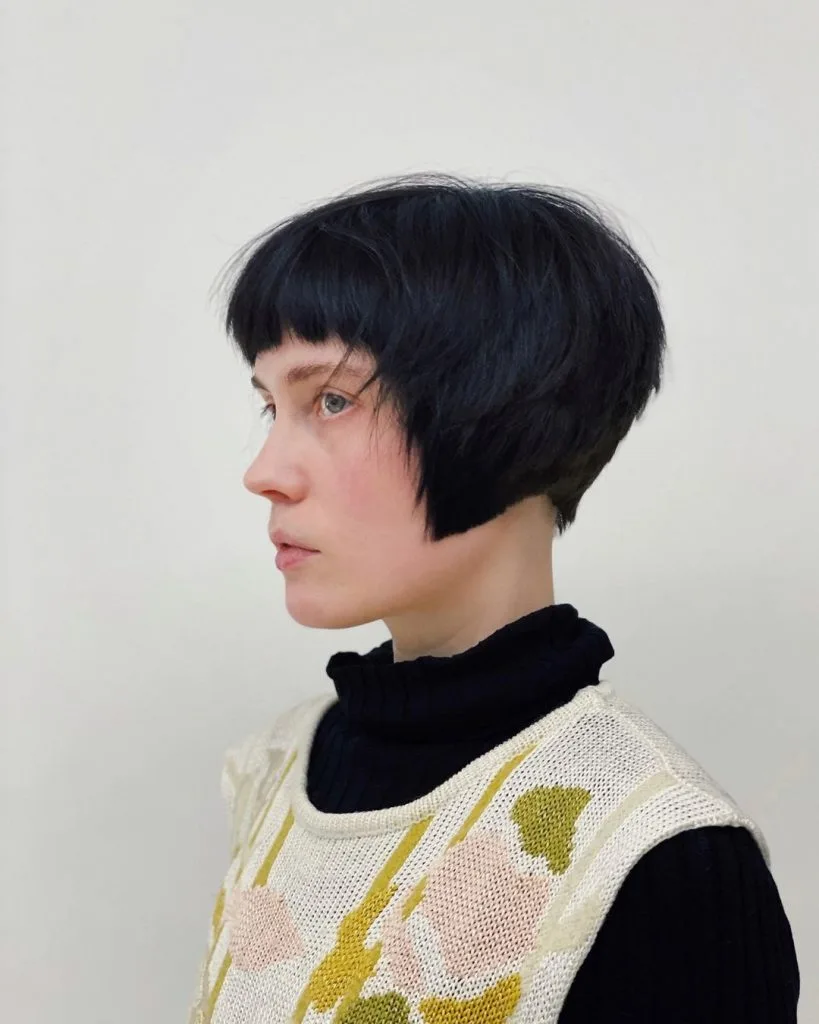 This interesting shape is created with stacked layers in the back and feathered ends. The short bangs are the final touch that really makes this a look.
30. Balayage Stacked Bob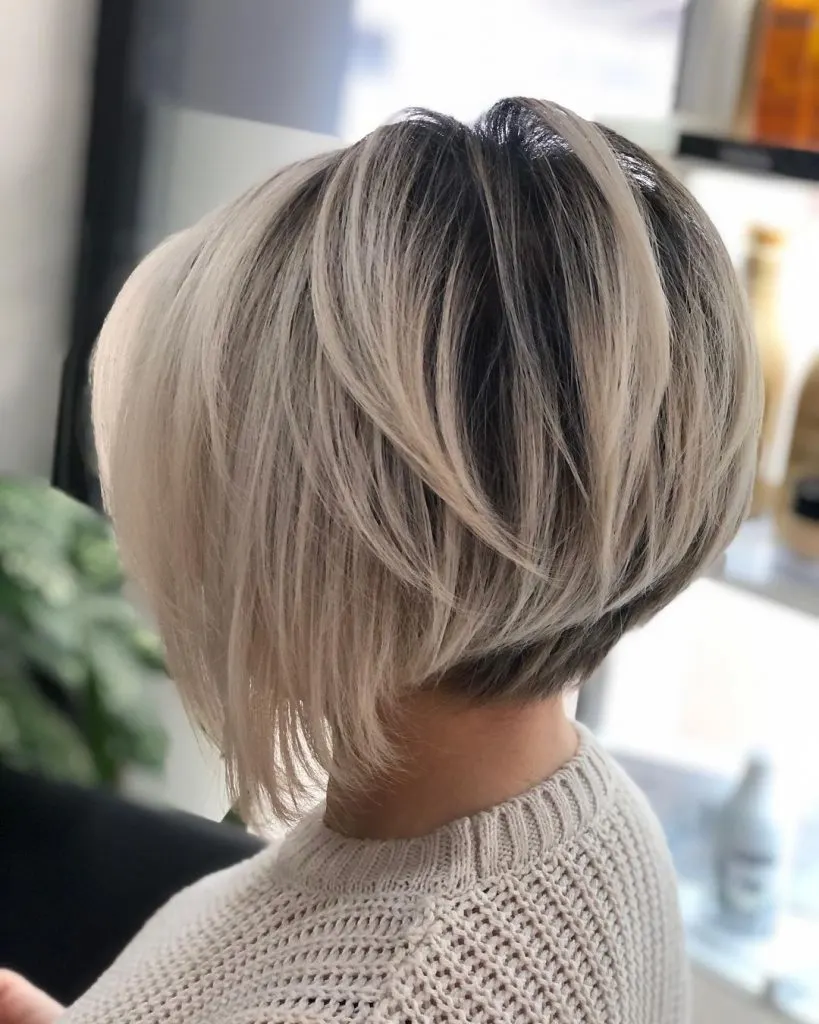 Shadowed roots make platinum color less intense and create a relaxed look.