Blonde highlights are the easiest way to make your brunette locks brighter without dramatically lightening your hair.
Over-processed hair is over, anyway, so turn your back on aggressive blonding and opt for brightness, dimension and a personalized look instead.
Here's a ton ideas showing how you can elevate brown hair with blonde highlights.
1. Golden Highlights On Honey Brown Hair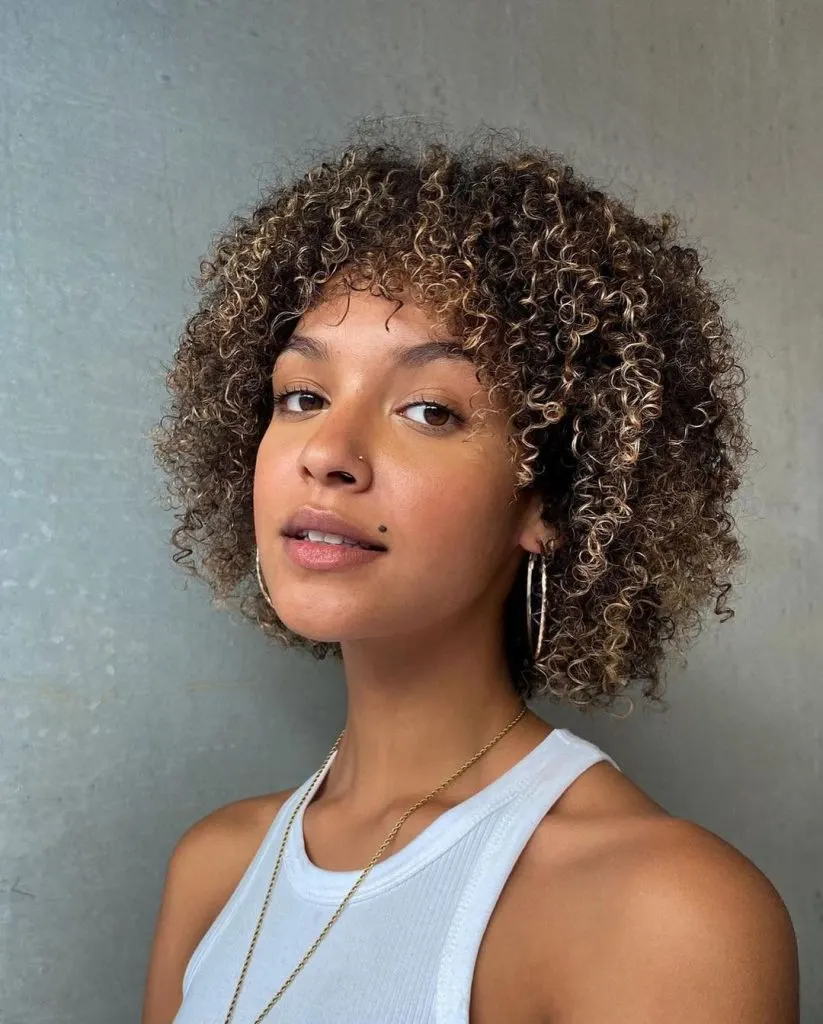 Framing the face with a flattering color gives you a fresh and youthful look. Here, golden highlights brighten the soft honey brown curls, creating a lovely halo that makes the face glow.
2. Honey Highlights On Chocolate Brown Hair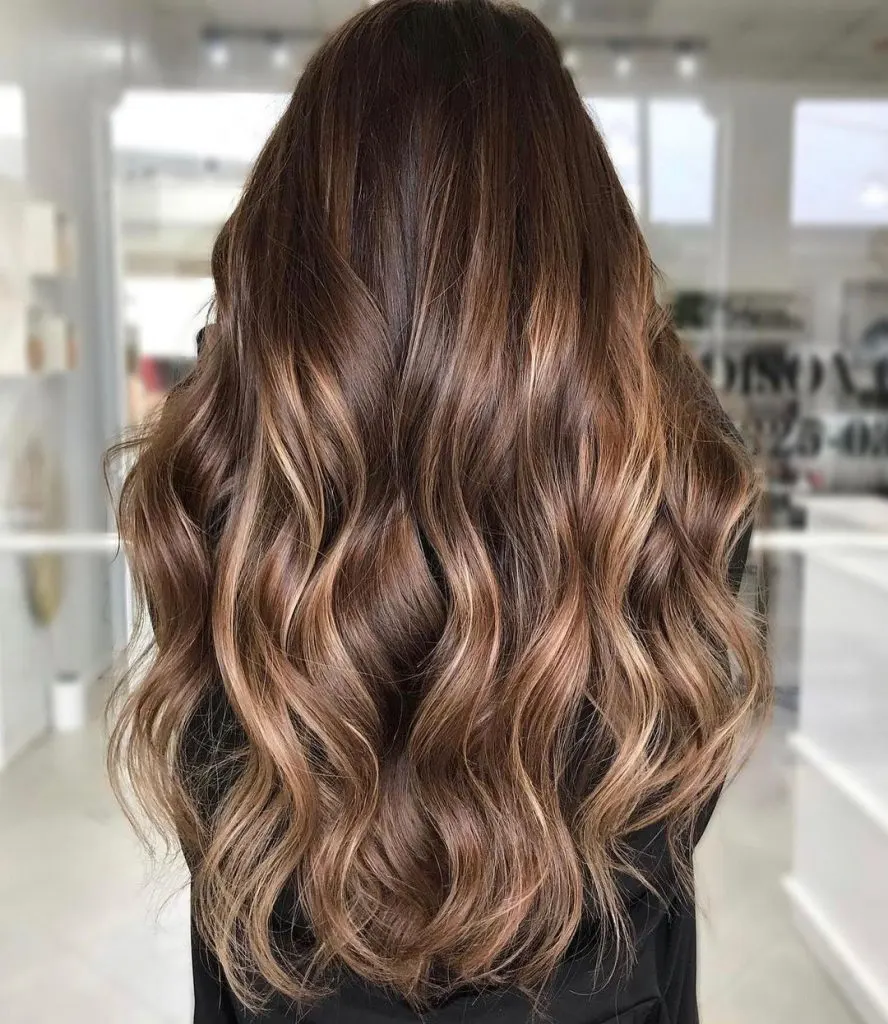 This fusion of golden blonde and chocolate brown is a brunette dream—glossy, sun-kissed and effortless.
3. Light Brown Hair With Platinum Highlights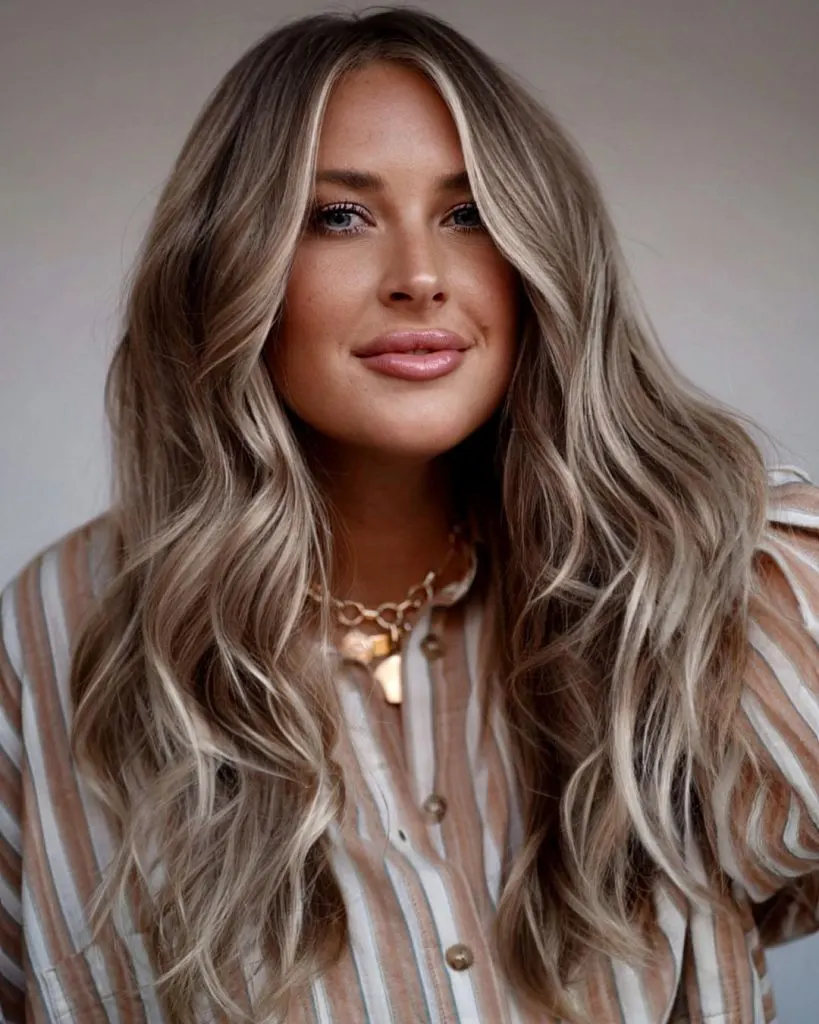 Light brown hair is super versatile—it will tip over into blonde when you add blonde highlights, or you can embrace your brunette roots and go darker.
4. Medium Brown Hair With Caramel Balayage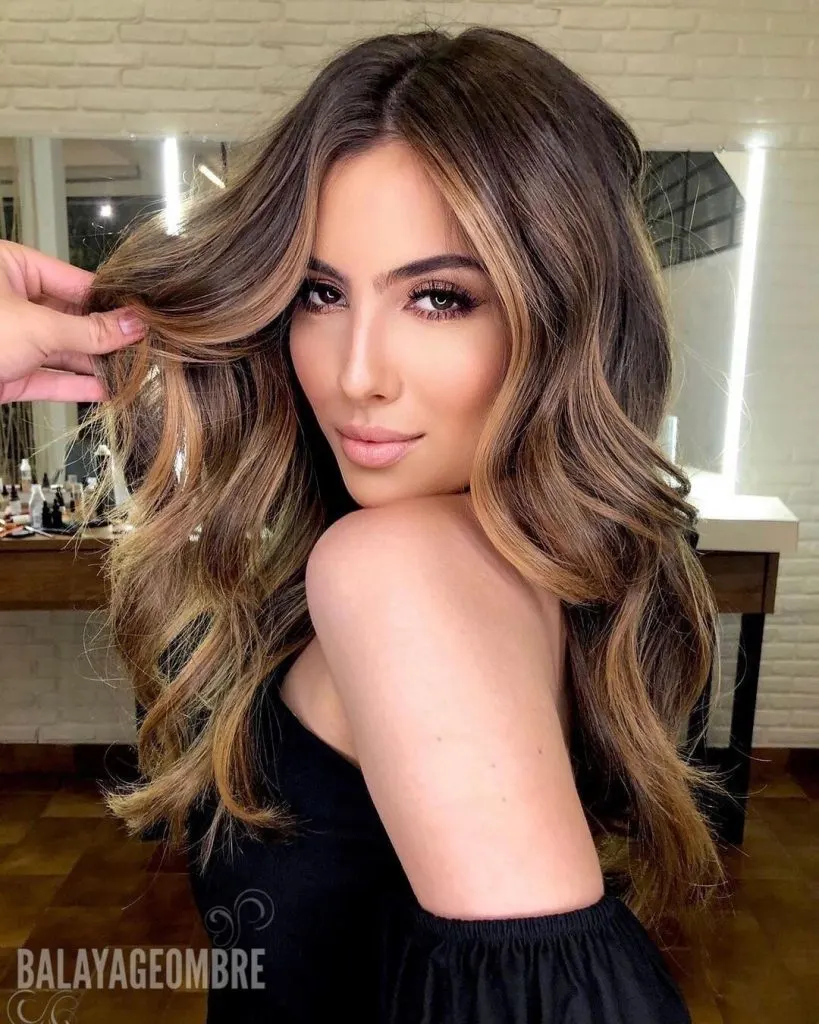 This caramel brunette balayage is flawless. Subtle highlights and solid, bright money pieces frame the face like a spotlight, making it look radiant and fresh.
5. Brown Hair With Platinum And Honey Highlights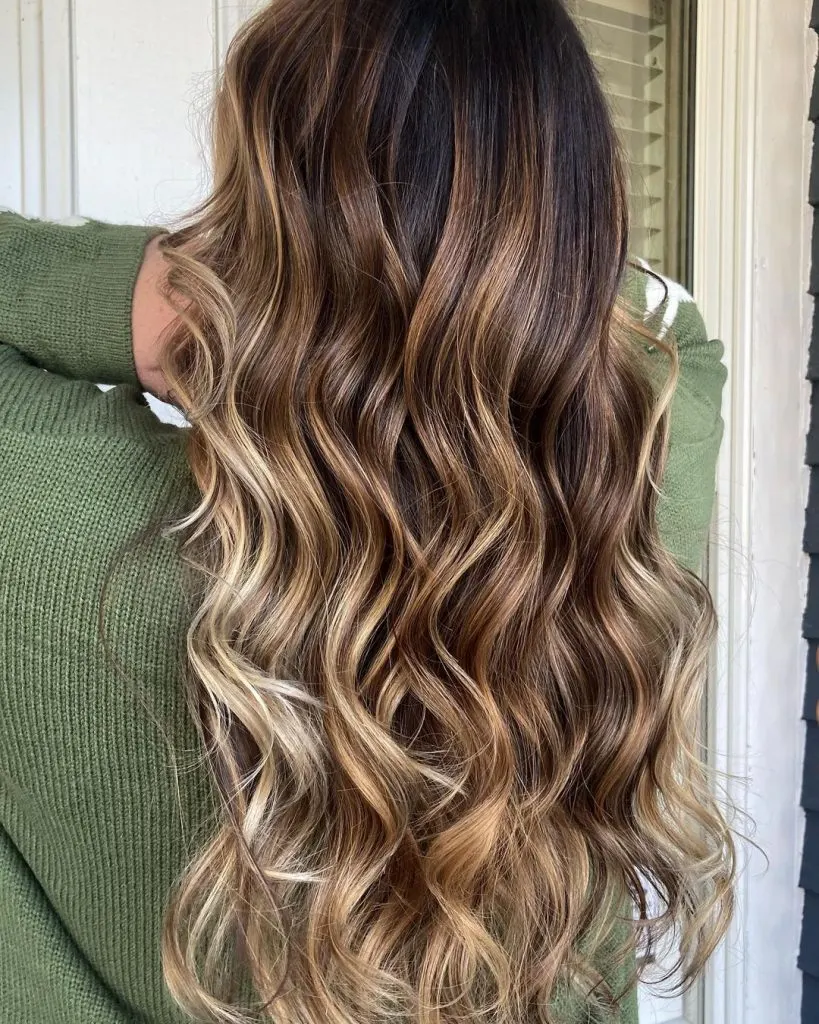 This look combines subtle highlights at the crown with a much brighter halo of blonde near the face and at the tips to achieve a fun, modern style.
6. Brown Hair With Blonde Babylights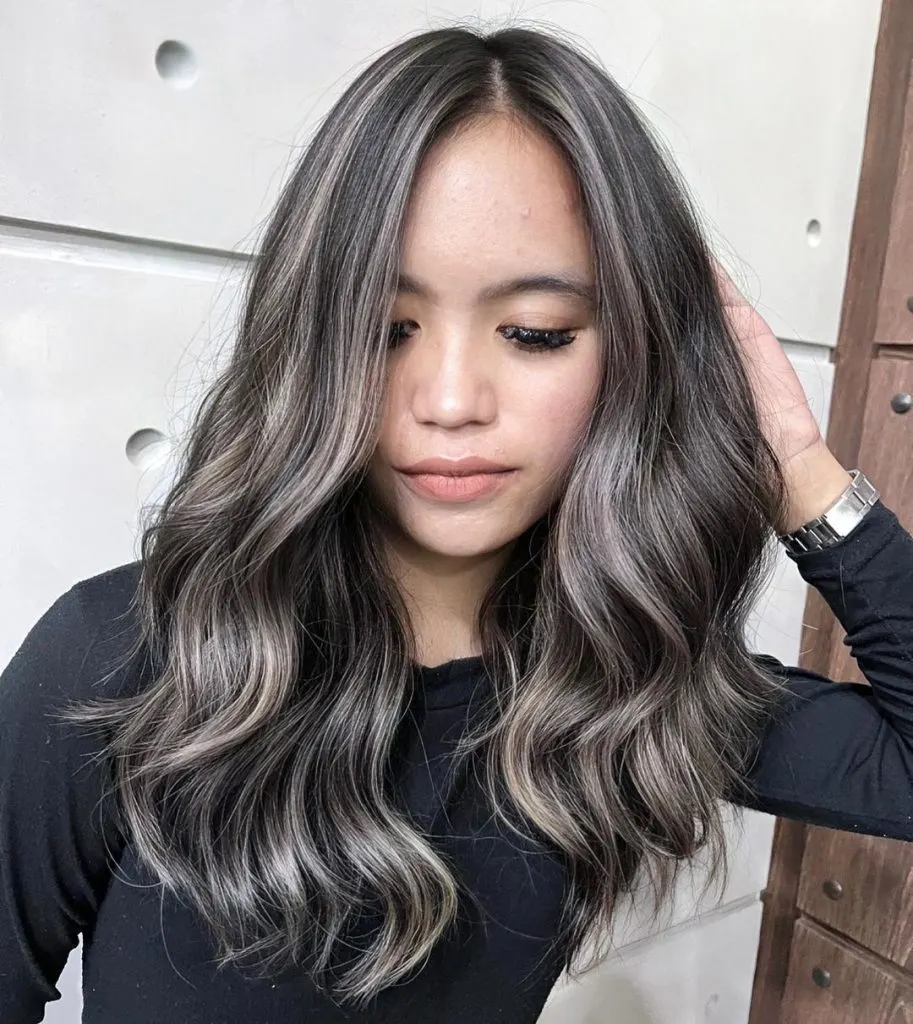 This look is so cool, literally: ash blonde highlights and cool-toned dark brown hair combine into something almost silver—edgy and sharp.
7. Brown Hair With Seamless Blonde Balayage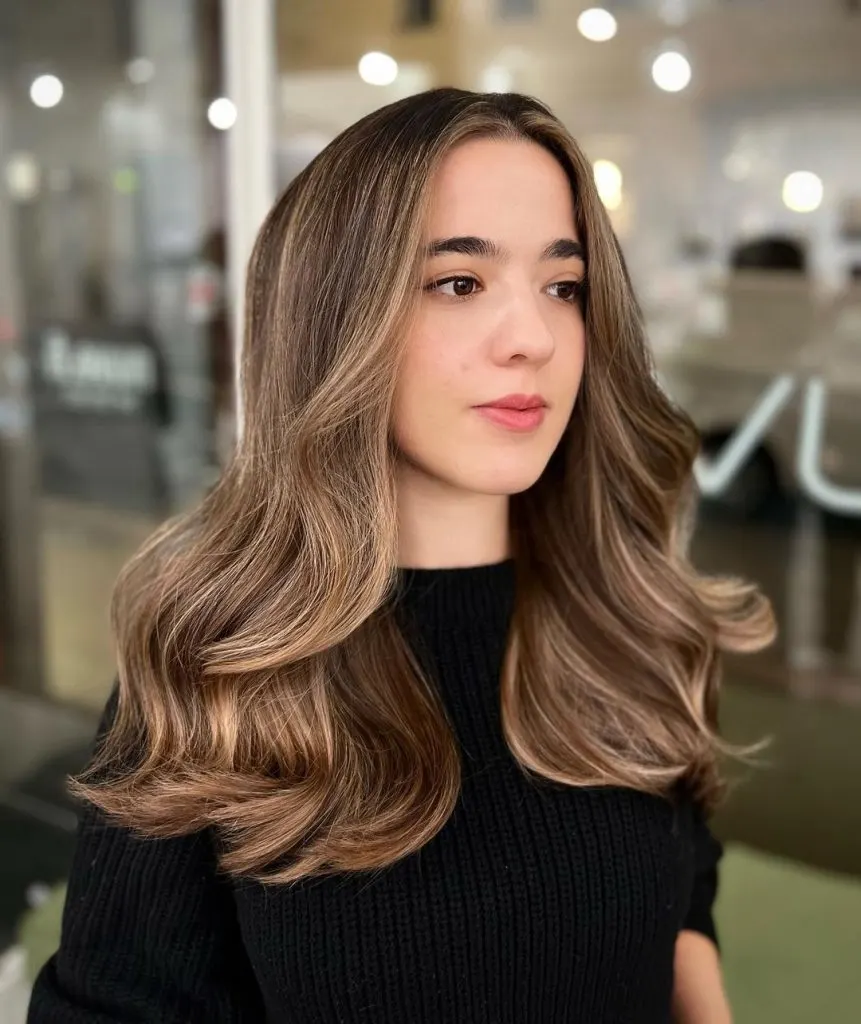 To get a smooth and seamless look like this, ask for babylights two to three tones lighter than your base, then add a gloss to give it the exact shade you like.
8. Mushroom Brown Hair With Blonde Highlights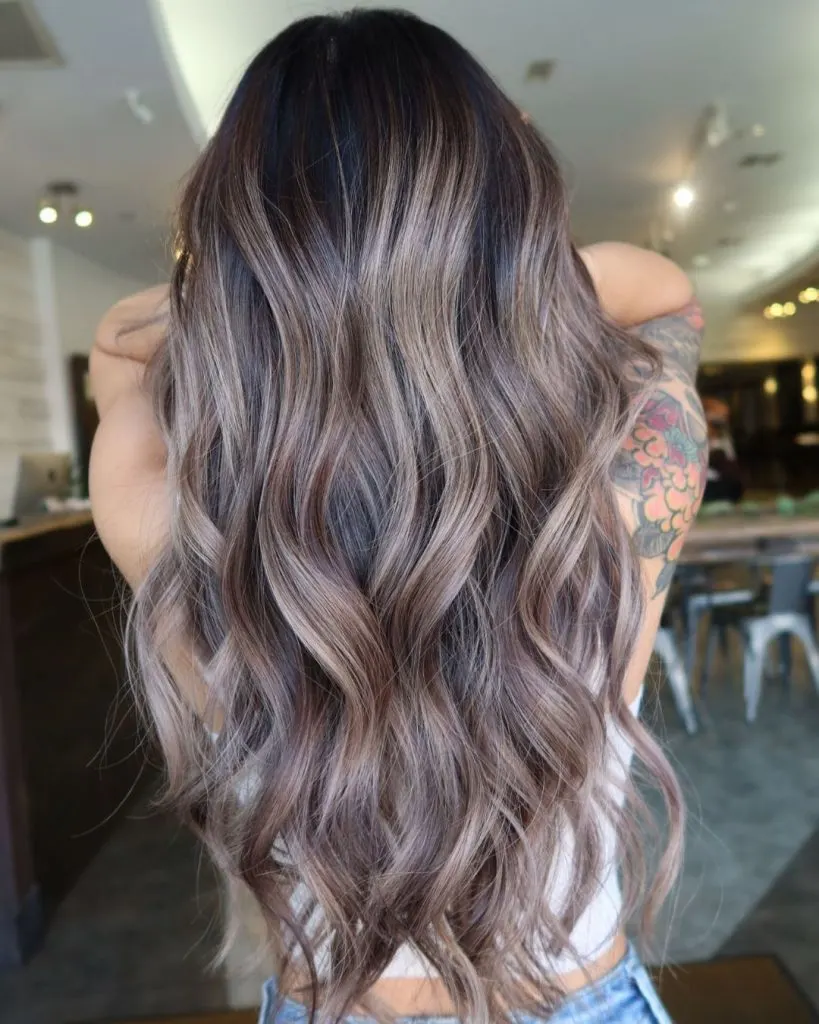 No hair color can look as soft as brown, even when it's cool-toned. This mushroom brown look is cool, but it still has that cuddly brunette softness.
9. Brown Hair With Beige Blonde Highlights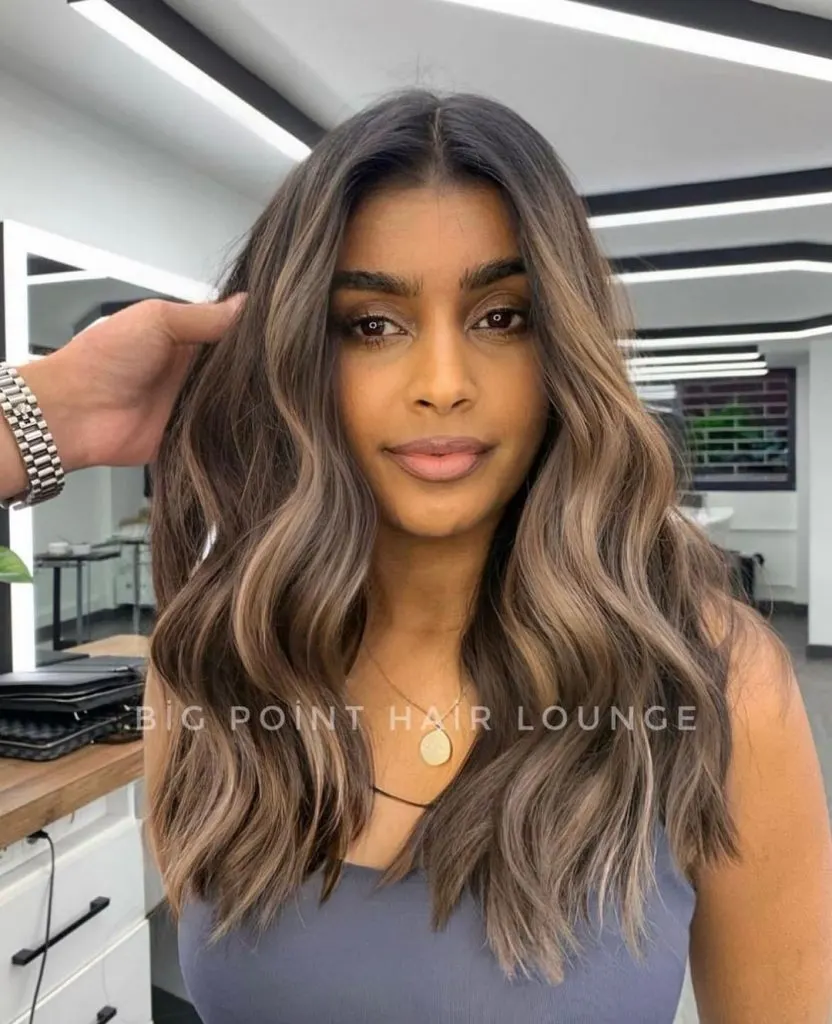 Keep root-to-tip highlights few and far between and let your base show if you want a color that looks good as it grows out. This way, there won't be any harsh lines, just a smooth transition instead.
10. Light Brown Hair With Blonde Highlights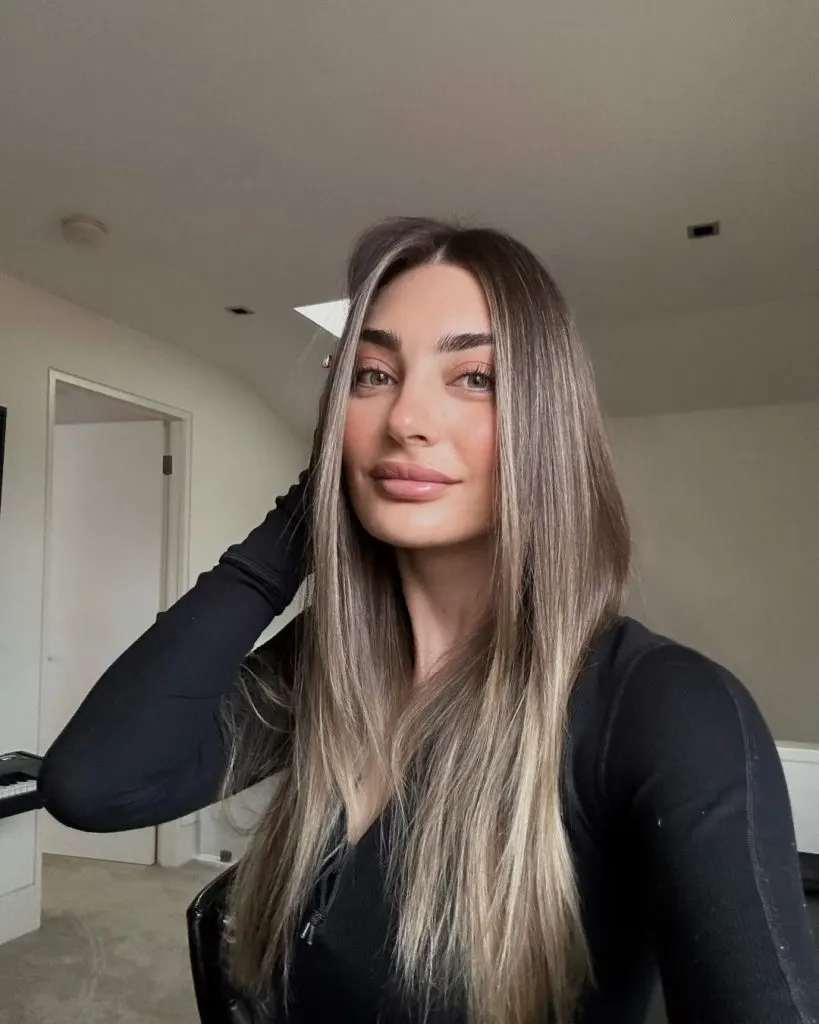 The easiest way to (kind of) go blonde: ask for light blonde streaks near the face and at the ends, and leave the back of the head natural with a few highlights. Face-framing is the only thing that really matters, anyway.
11. Honey Brown Balayage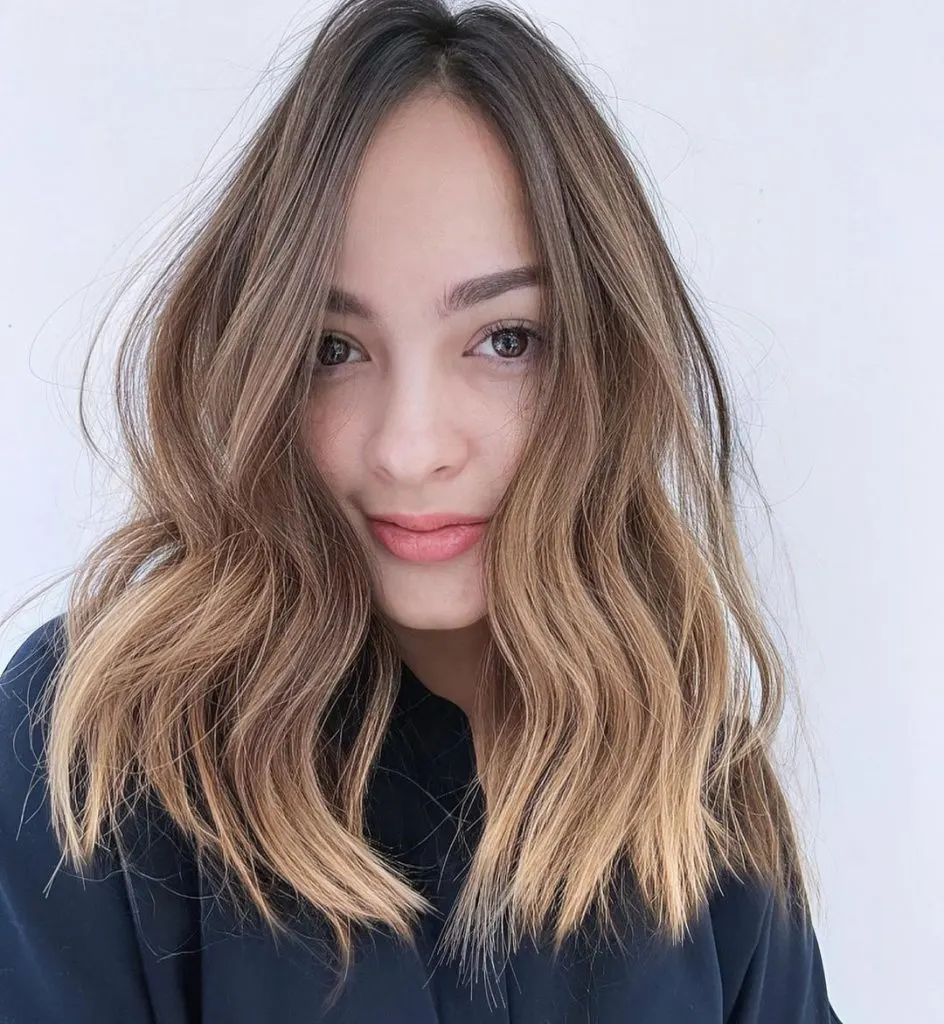 Matching your hair color to your skin tone is easier than you might think: if you look good in gold jewelry, go for gold tones in your hair; if silver suits you better, pick something cool, like ash, pearl or beige.
12. Medium Brown Hair With Honey Blonde Highlights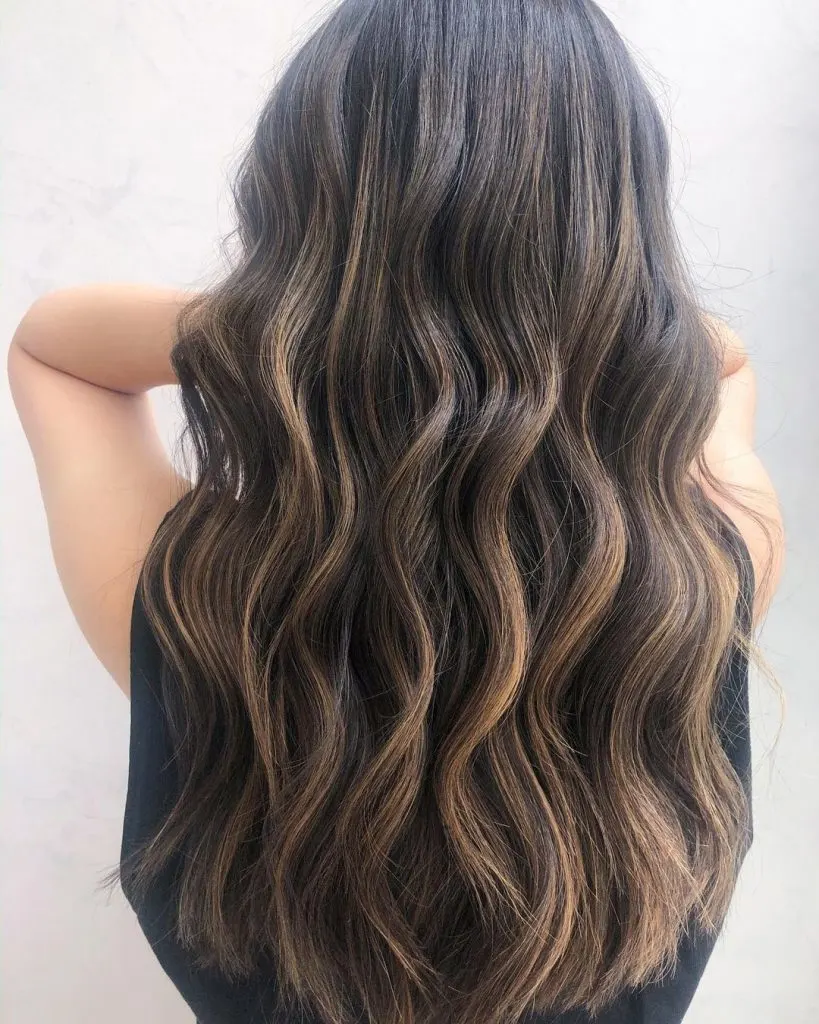 A combination of thicker and finer honey blonde streaks on brown hair creates a standout, attention-grabbing look.
13. Brown Hair With Cool Blonde Highlights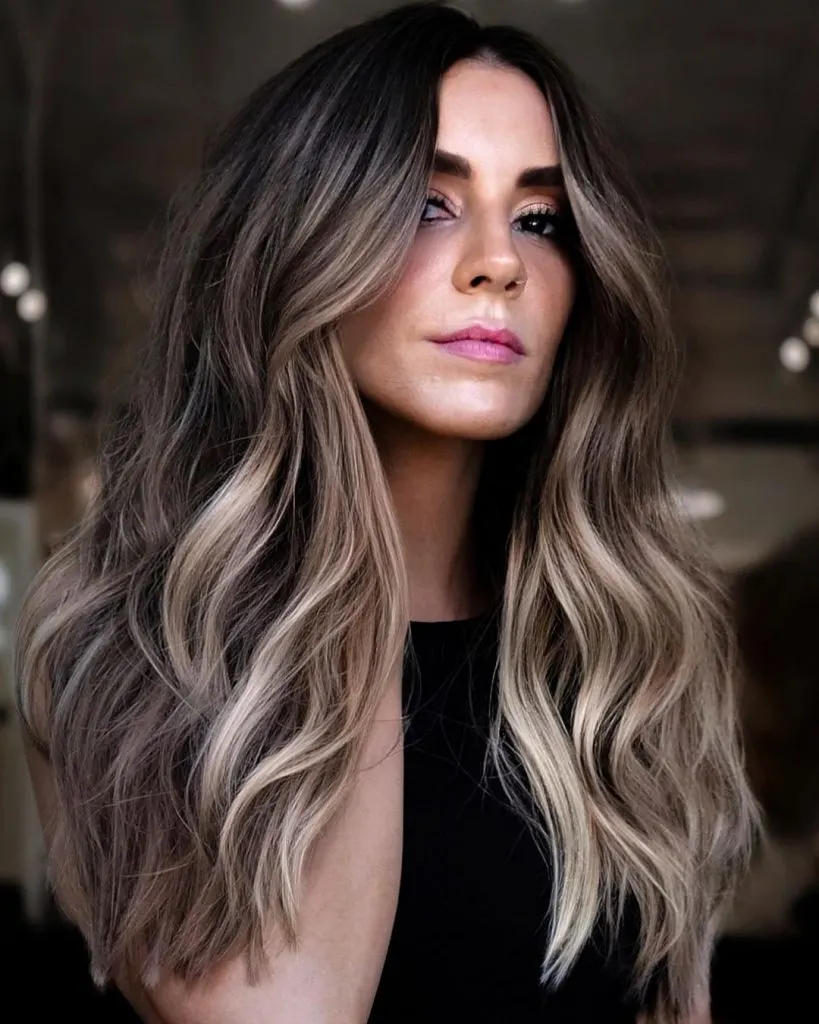 Dark brown to light blonde ombre will look better the more seamless it is. If you want a modern look, go easy on the money pieces.
14. Natural Blonde Highlights On Brown Hair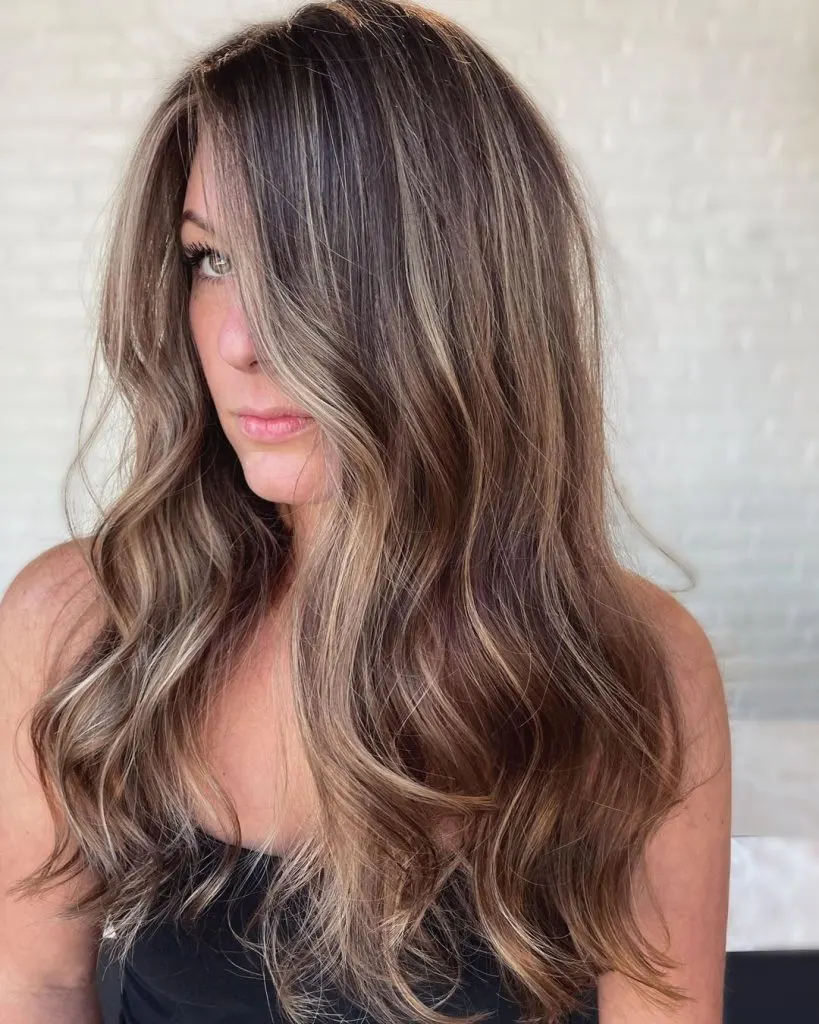 Delicate babylights a couple of shades lighter than the base look fresh, especially when they're placed where your hair would naturally get lighter in the sun.
15. Brown Hair With Face-Framing Highlights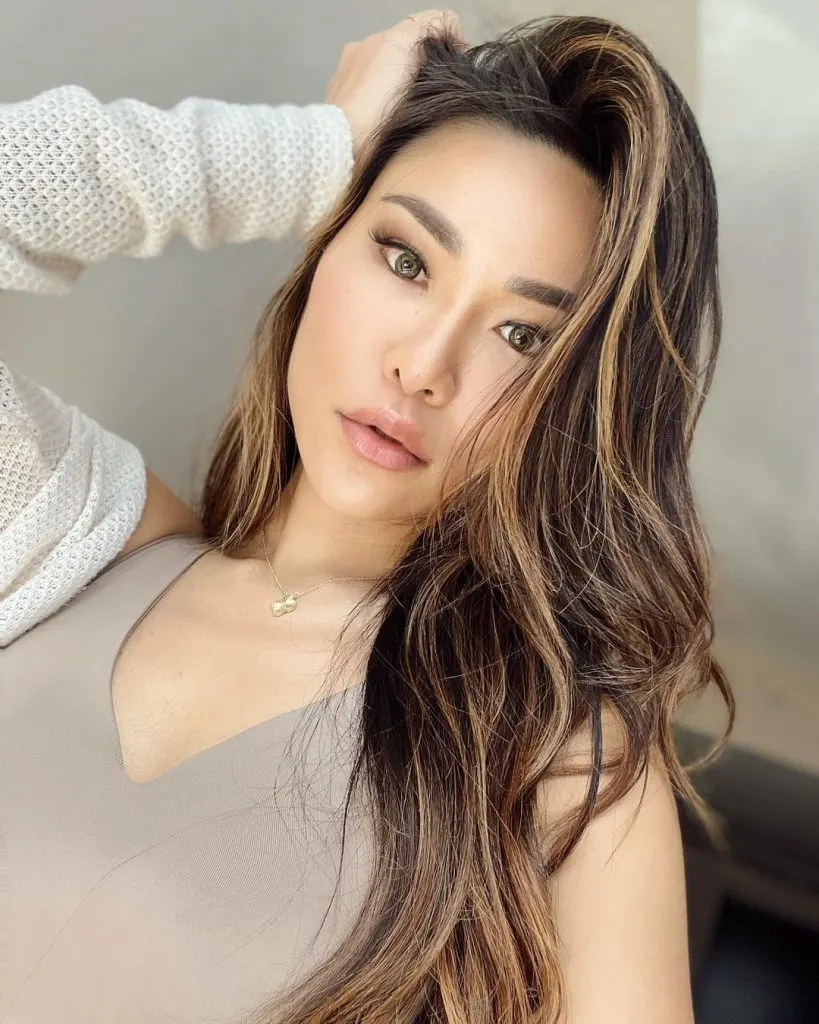 This look is so easy and so pretty. The upkeep is extra simple thanks to the warm tone, so the bleached highlights will look honey blonde rather than brassy.
16. Soft Blonde Highlights On Light Brown Hair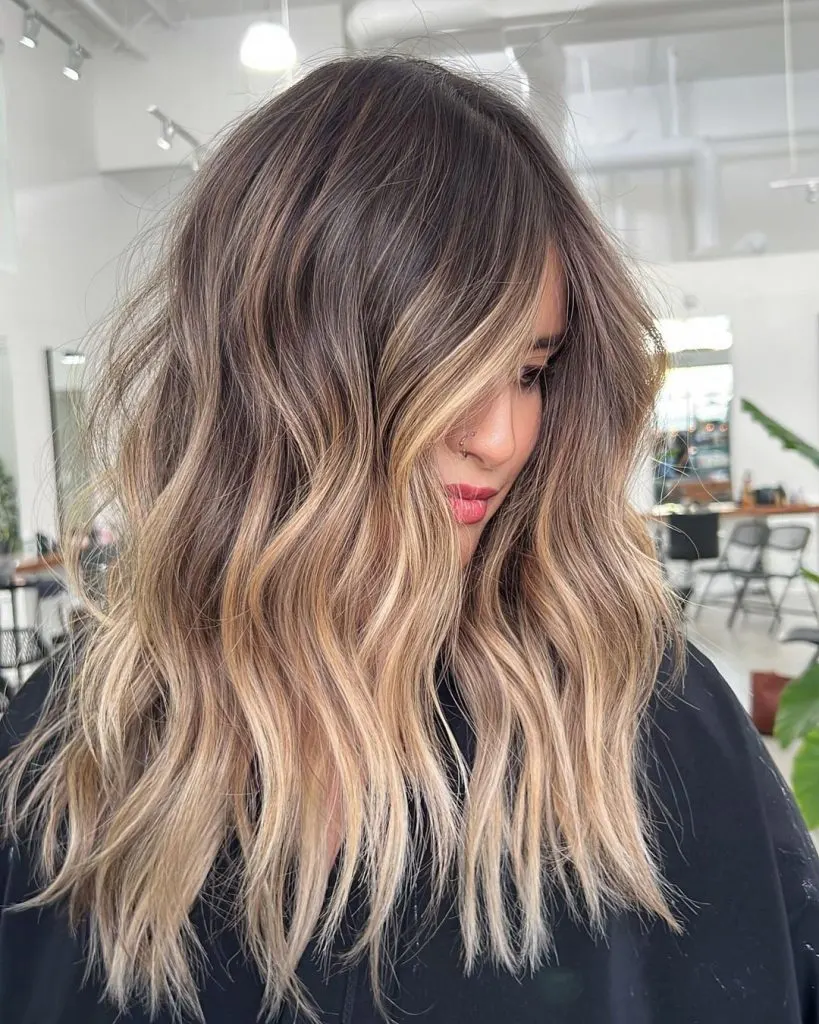 Blonde highlights enhance the light brown base, transforming it from mousey to glam. This vanilla and hazelnut swirl look is smooth, sweet and delectable.
17. Brown Hair With Natural Blonde Balayage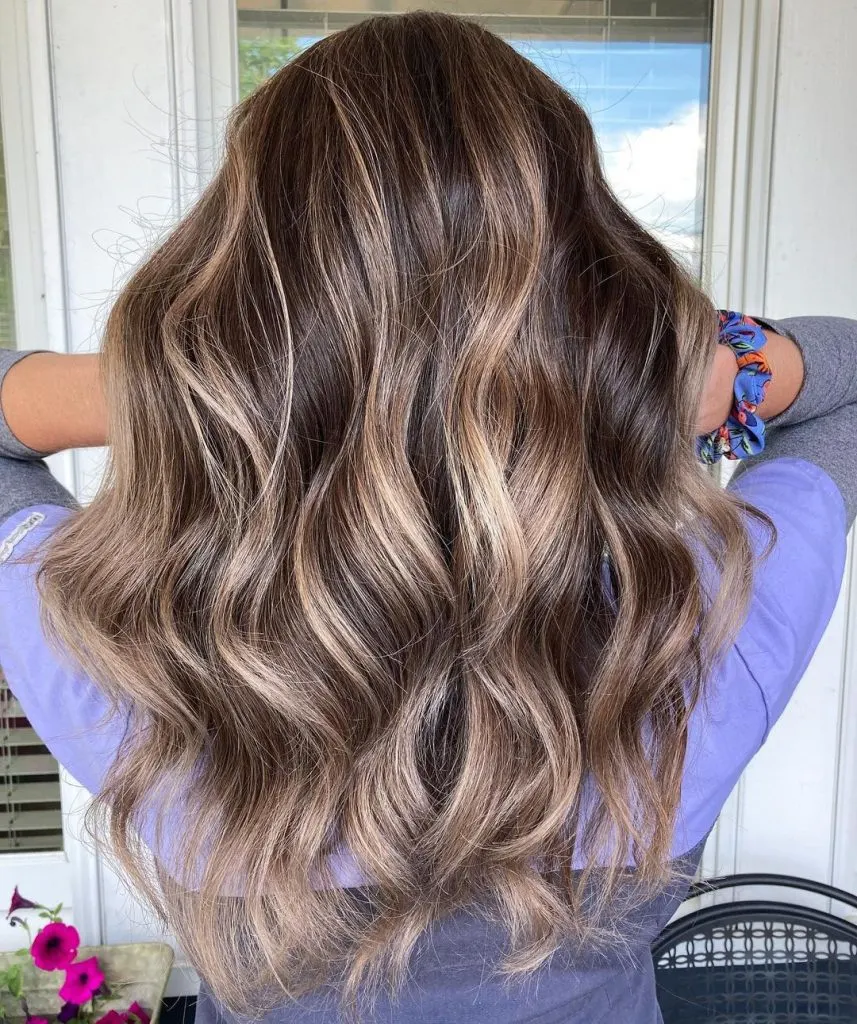 Balayage is a versatile technique that can be used to give your tresses volume and dimension, making your hair look thicker and more luxurious.
18. Beige Blonde Balayage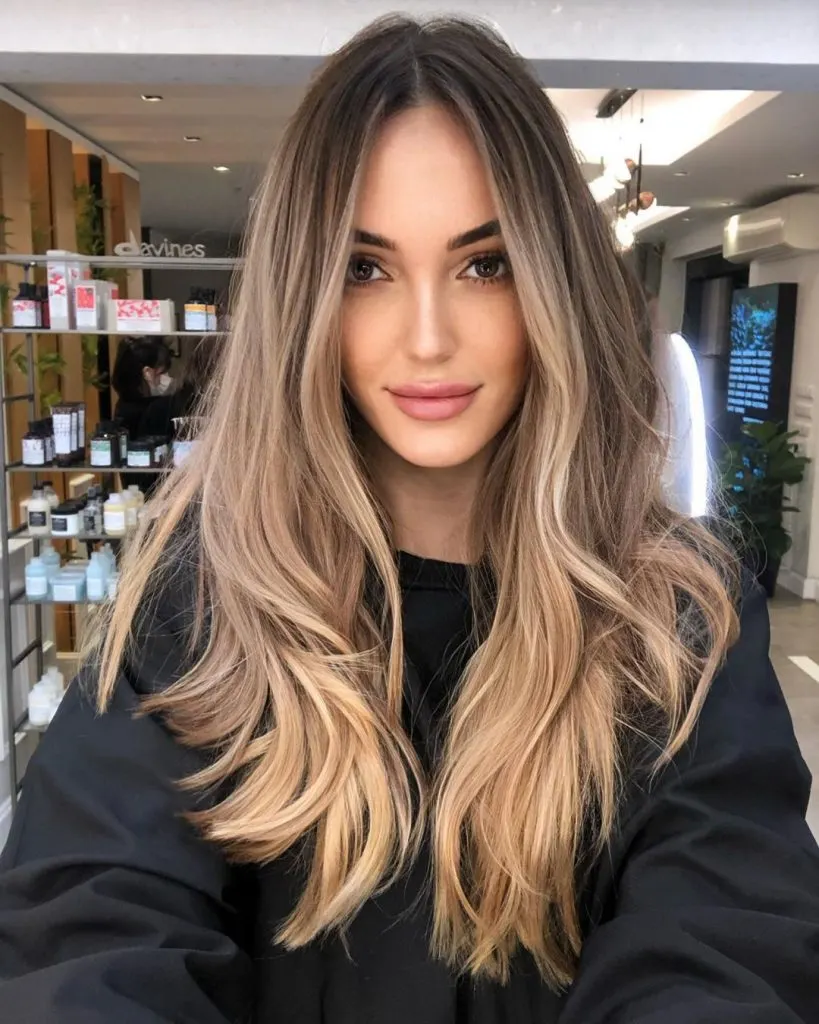 Place the brightest strands around the face for a dramatic effect with the least maintenance requirements—you'll get all the brightness of blonde with half the effort.
19. Linen Blonde Highlights On Brown Hair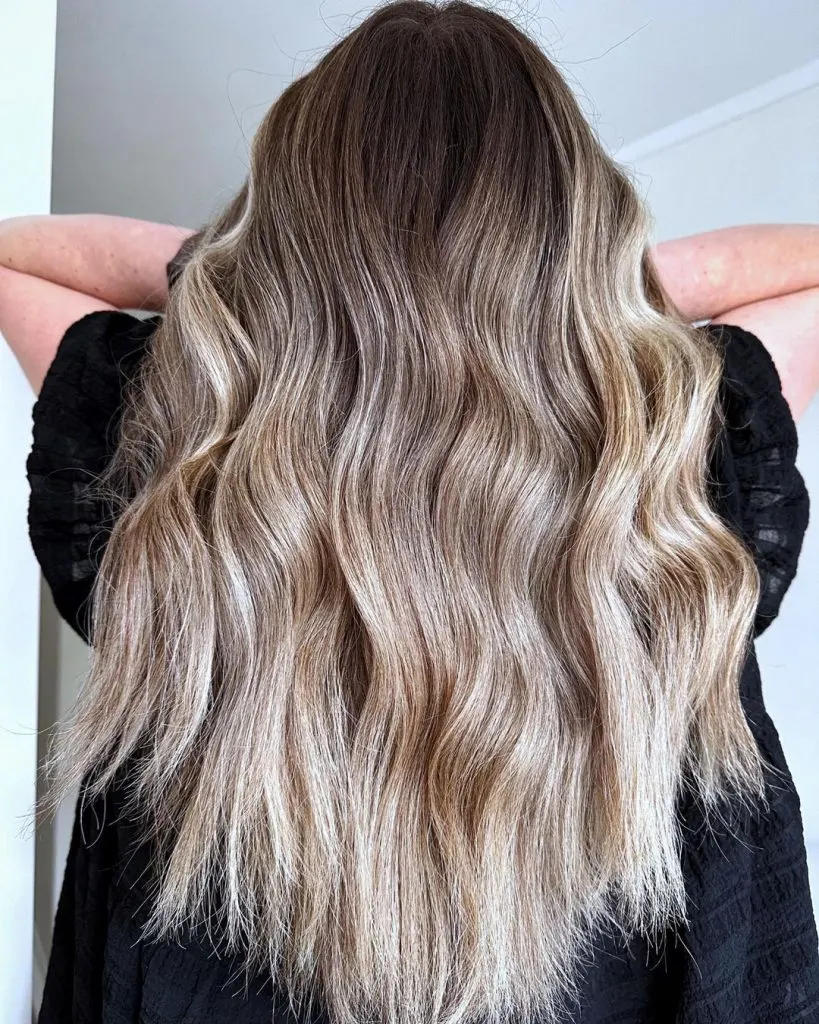 Linen blonde is the blonde shade of the year—not quite beige, not quite sand, but something creamy and soft. Looks amazing when combined with brown roots.
20. Beige Blonde Highlights On Brown Hair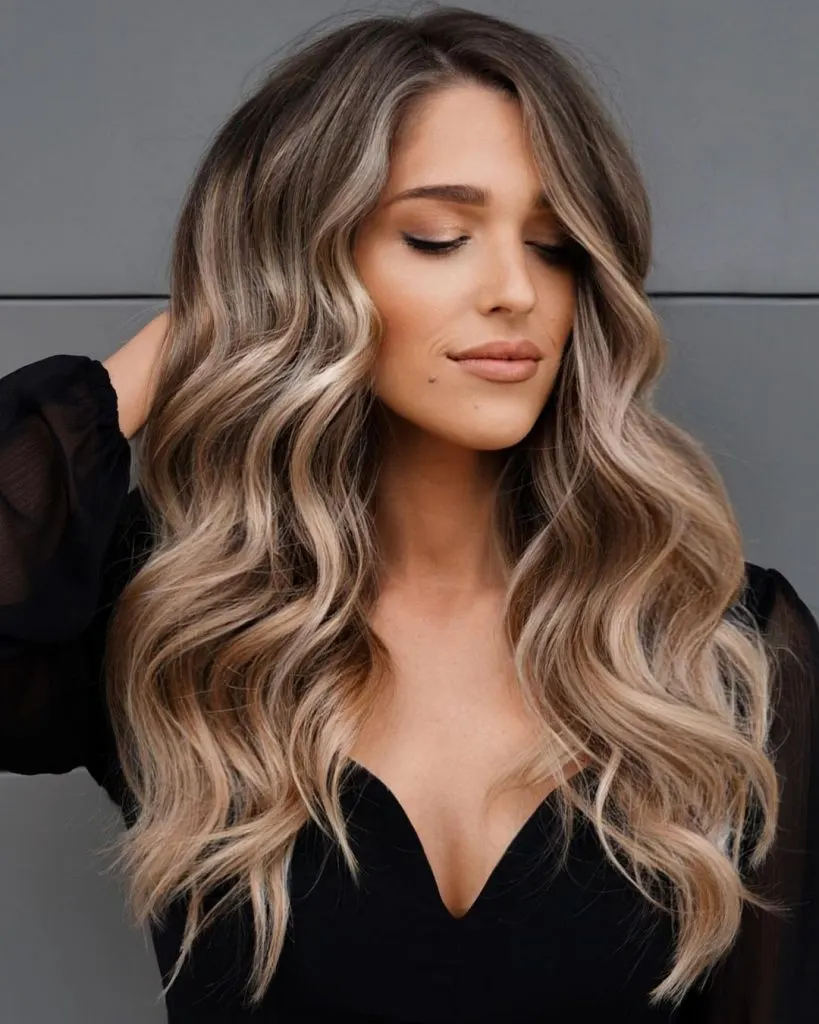 This shiny, sexy bronde is nothing short of gorgeous—the tones match perfectly and the placement is so flattering.
21. Long Brown Hair With Blonde Highlights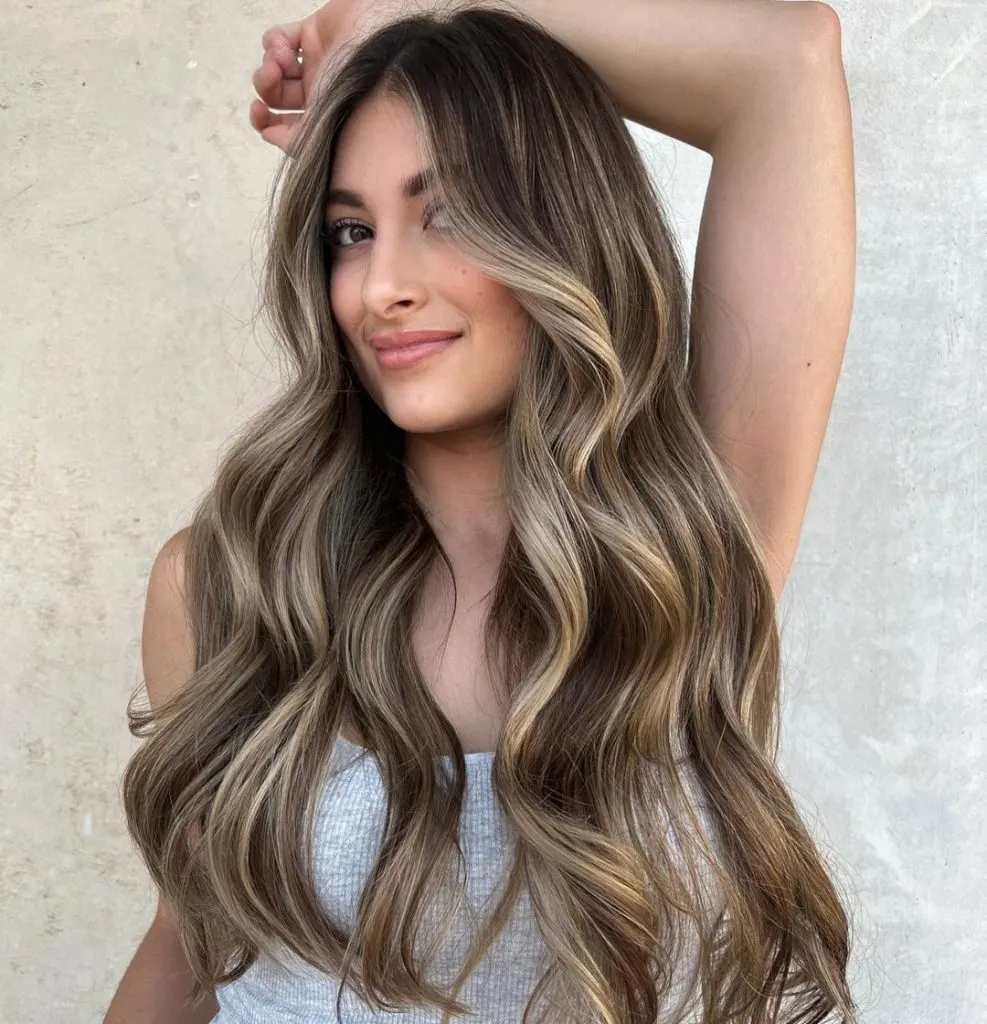 Highlights and especially balayage are a much better choice than going full blonde if you like having long hair: you'll have to bleach your hair less often, so it will be healthier and you'll need less trims.
22. Soft Blonde Balayage On Brown Hair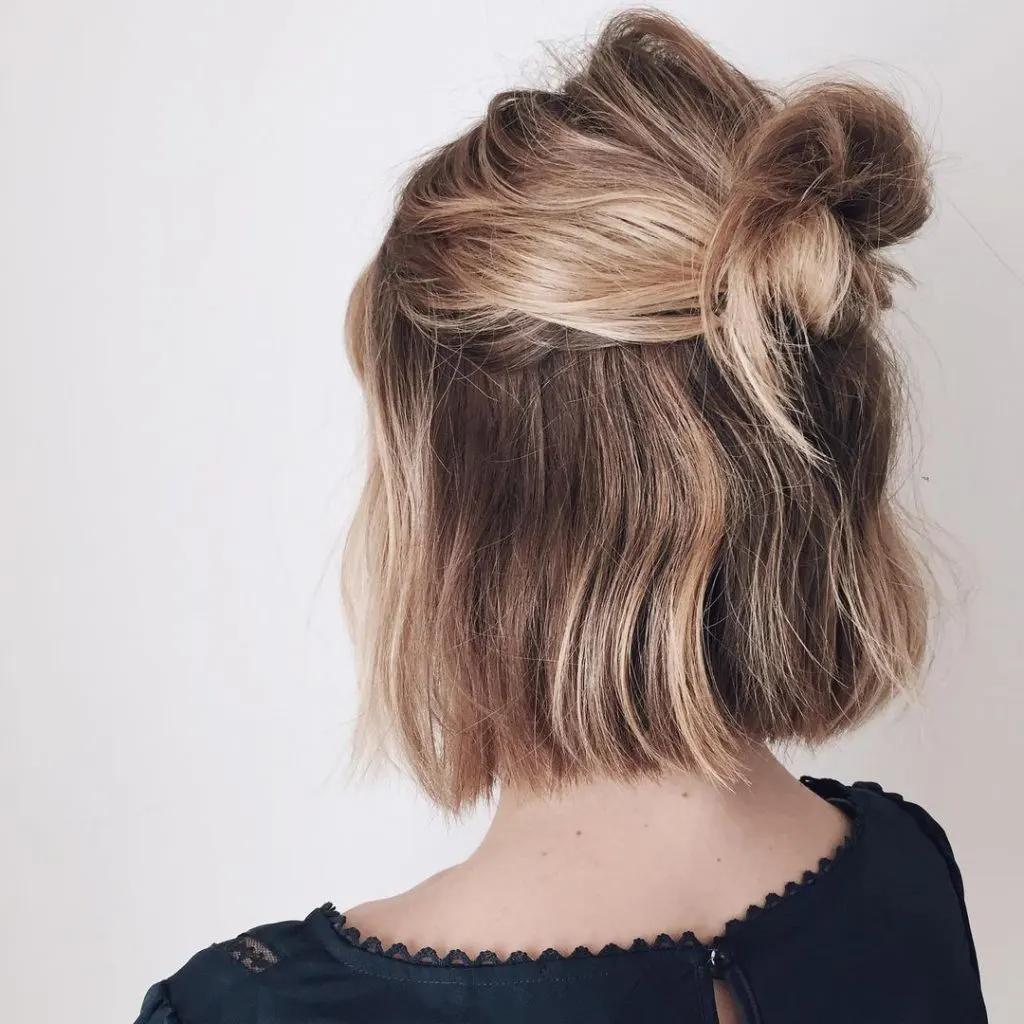 You can't go wrong with focusing most of the blonde highlights on the outside layer of your hair. It will still look intentional and attractive, even in a half-up hairstyle.
23. Brown Hair With Blonde Money Pieces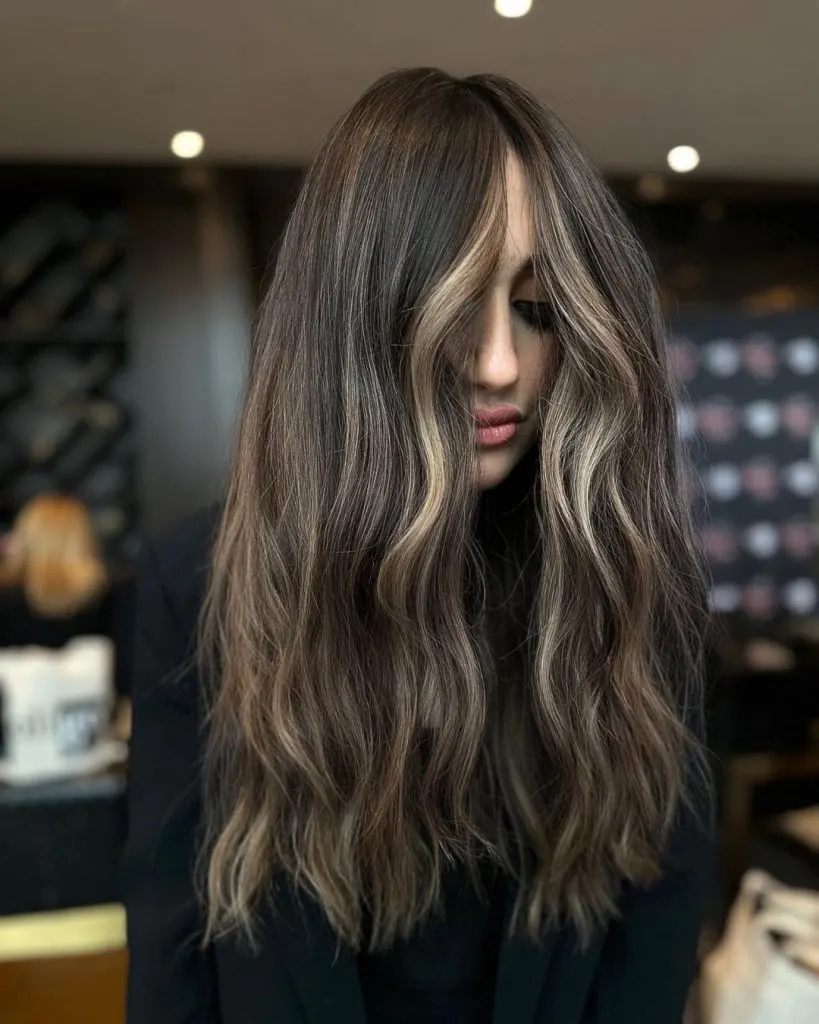 One step approach to face-framing and brightening: blonde money pieces. They look edgy when you don't touch the rest of your hair and natural with a little bit of blending—your pick!
24. Hazelnut Blonde Highlights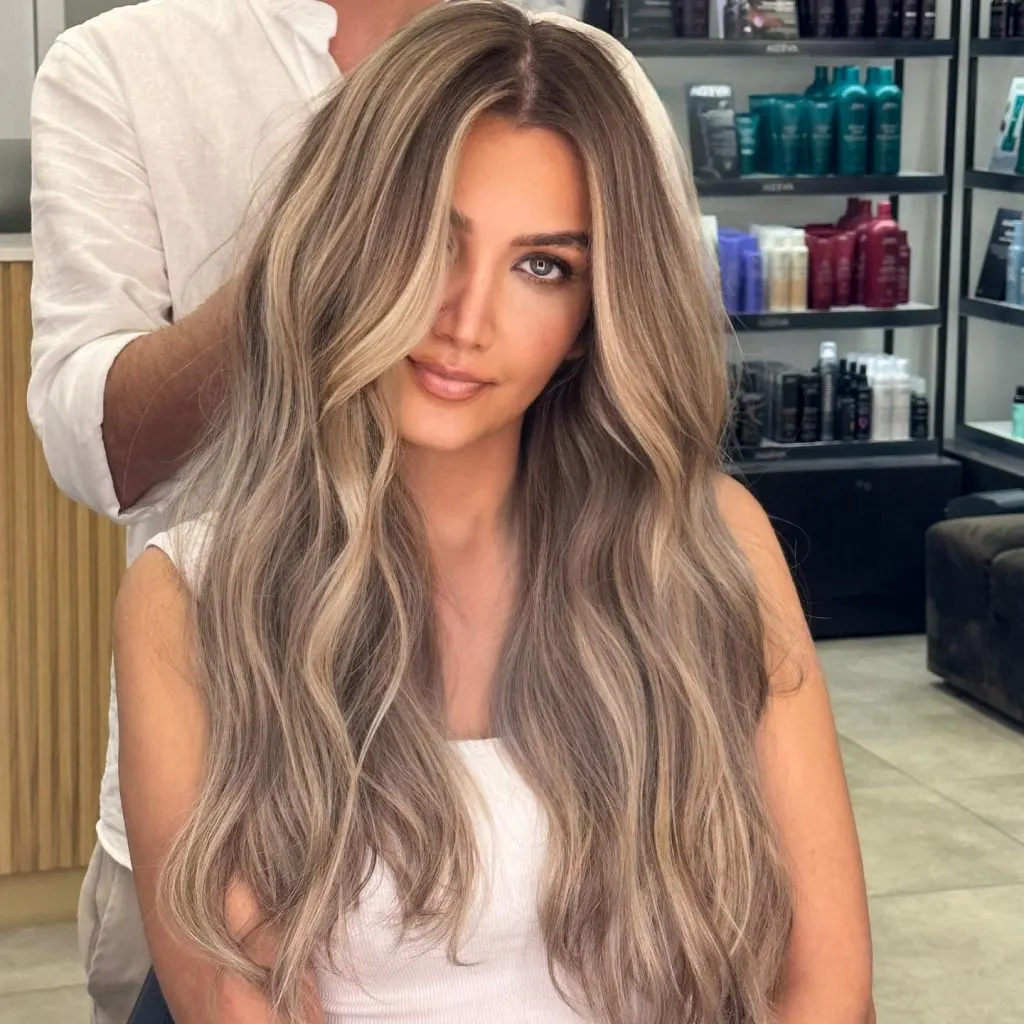 This light and breezy blonde has been created with lots of highlights on light brunette hair, resulting in a bright, natural look.
25. Brown Hair With Platinum Blonde Balayage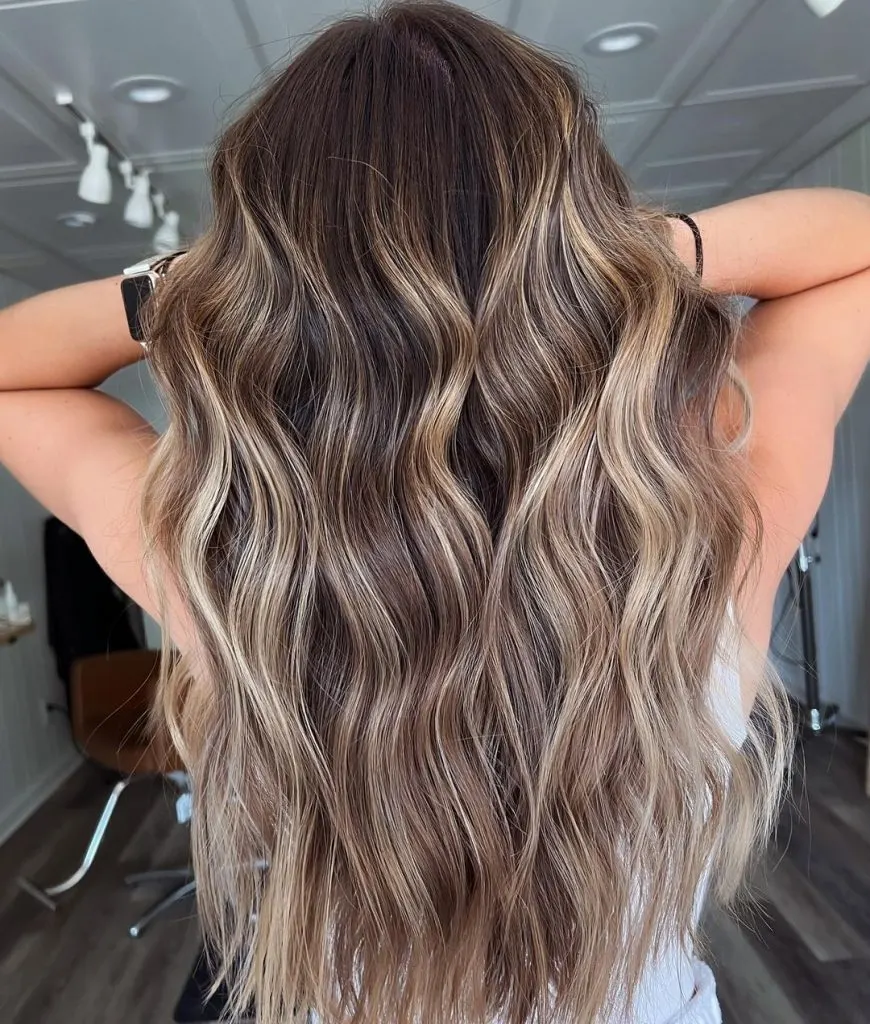 Highlights are often used to change color but let's remember where they got their name—they draw light and attention to individual strands, making them stand out.
26. Golden Highlights On Dark Brown Hair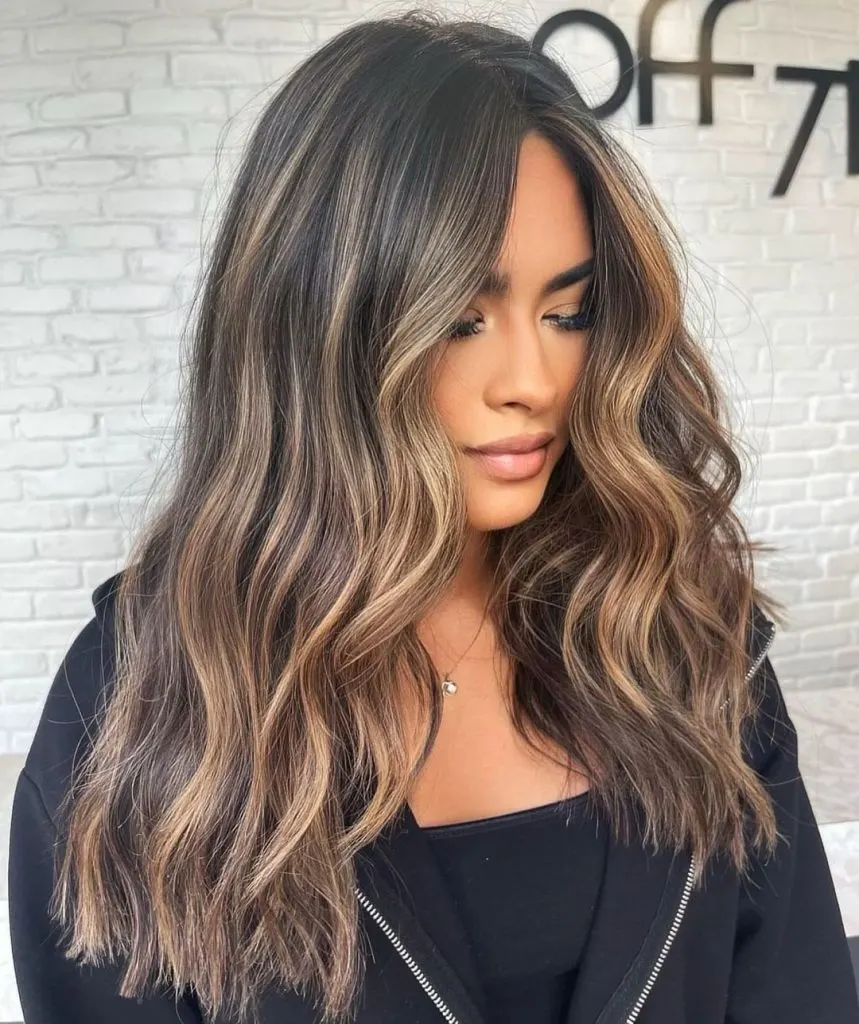 When your hair color matches your skin, the results will be astonishing. Pay attention to undertone—warm or cool—and contrast—whether you look better in muted or intense colors—and match your hair color with these.
27. Icy Platinum Highlights On Brown Hair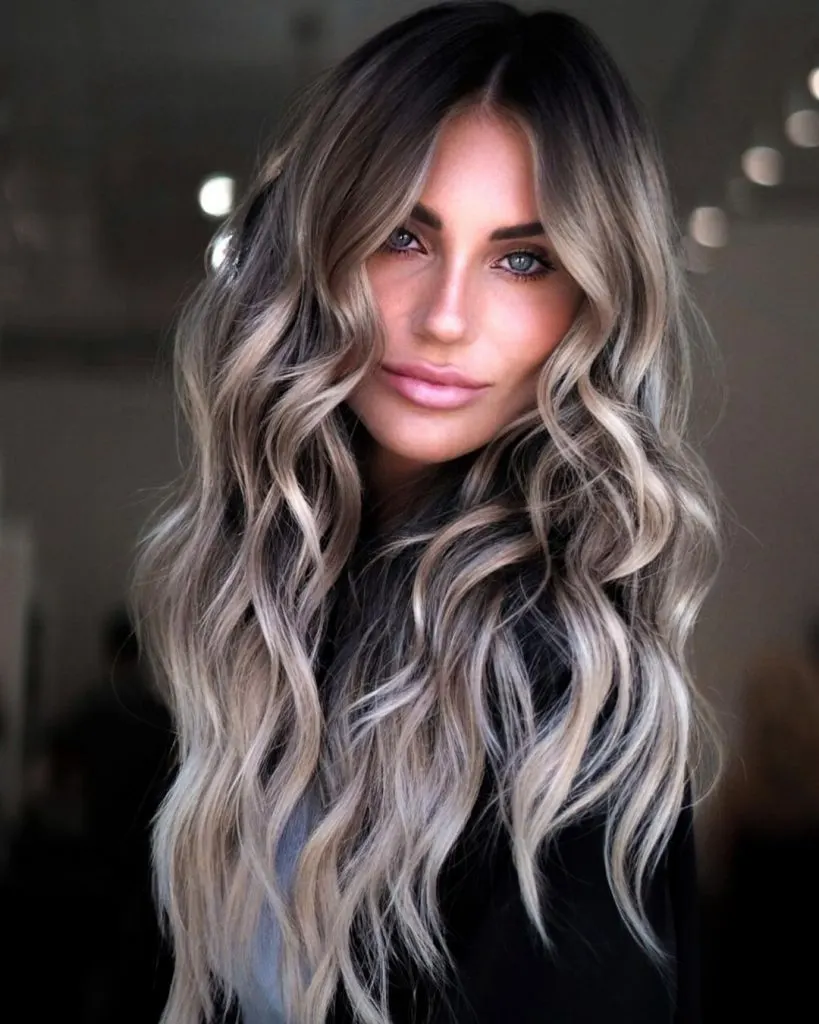 This cool, icy blonde is not easy to maintain even when roots stay natural. A few weeks after your appointment, brassiness will creep in and you'll need another one to get rid of it. Include purple shampoo in your routine to help combat it.
28. Curly Brown Hair With Blonde Highlights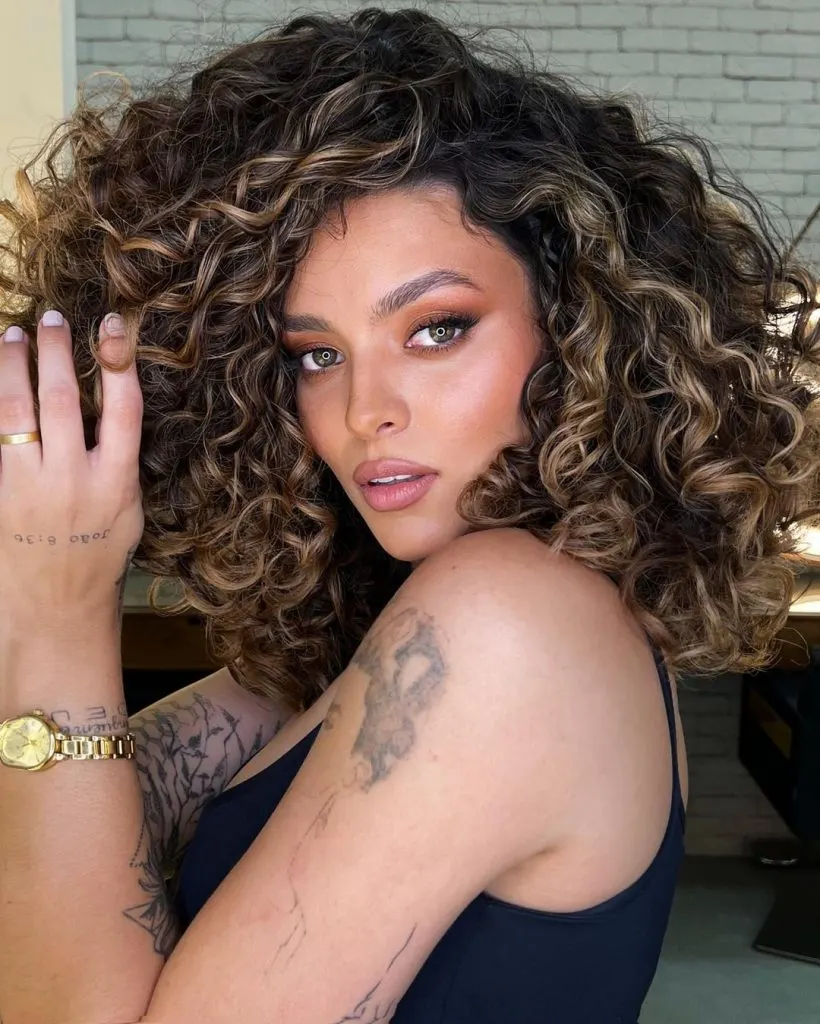 Curls and highlights are highly compatible—by drawing attention to the pattern of your curls, highlights will make them stand out and look more defined.
29. Caramel Balayage On Brown Hair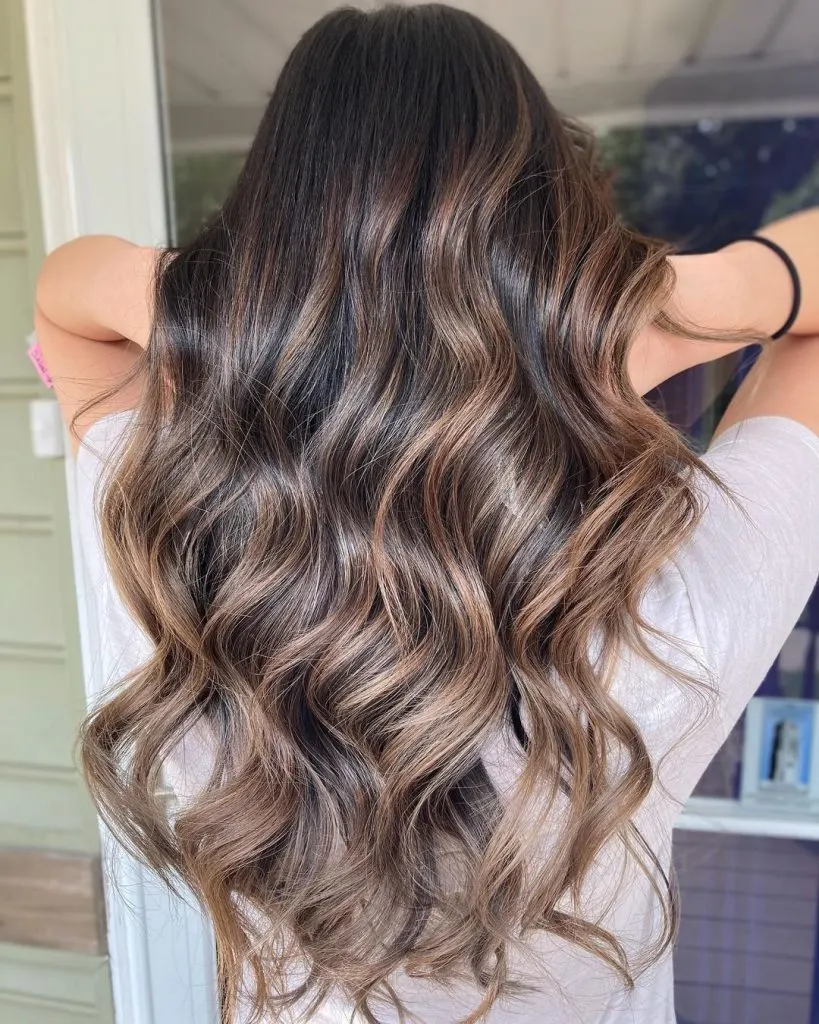 Choosing a dark blonde shade that isn't that much lighter than your base will still result in a huge transformation and create dimension in your tresses.
30. Brown Hair With Almond Balayage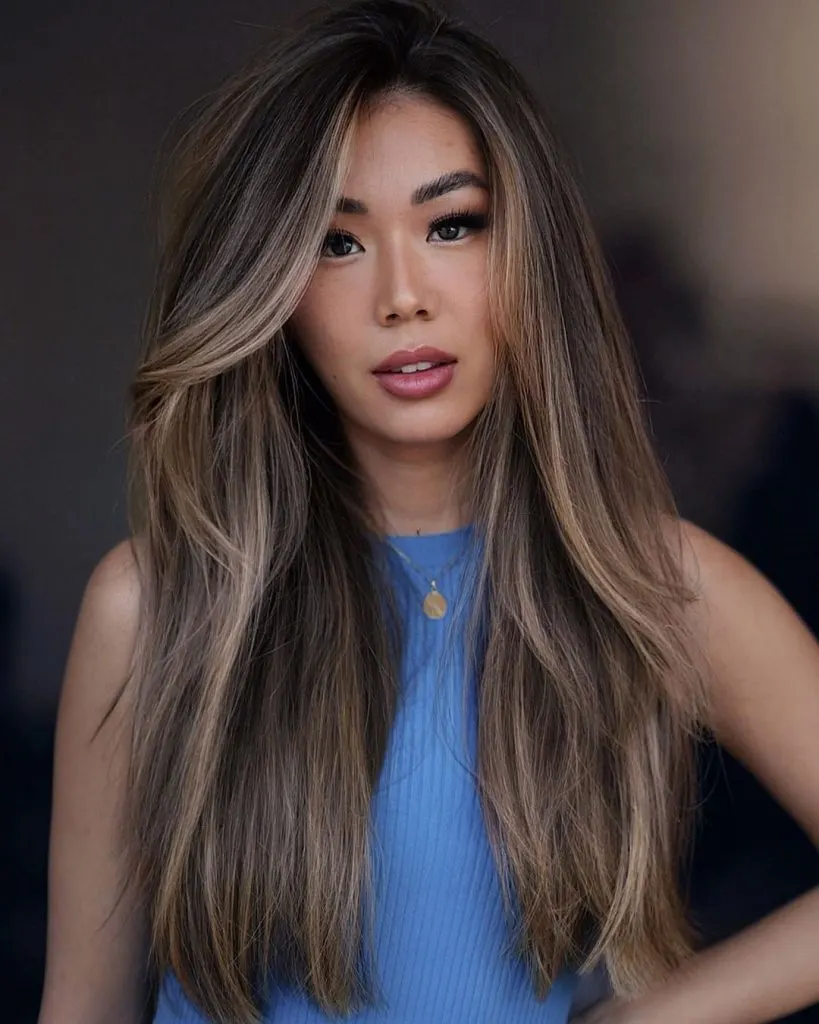 These highlights are subtle and soft, and incredibly flattering—they complement the skin tone and add movement to the hair.
31. Brown Hair With Golden Highlights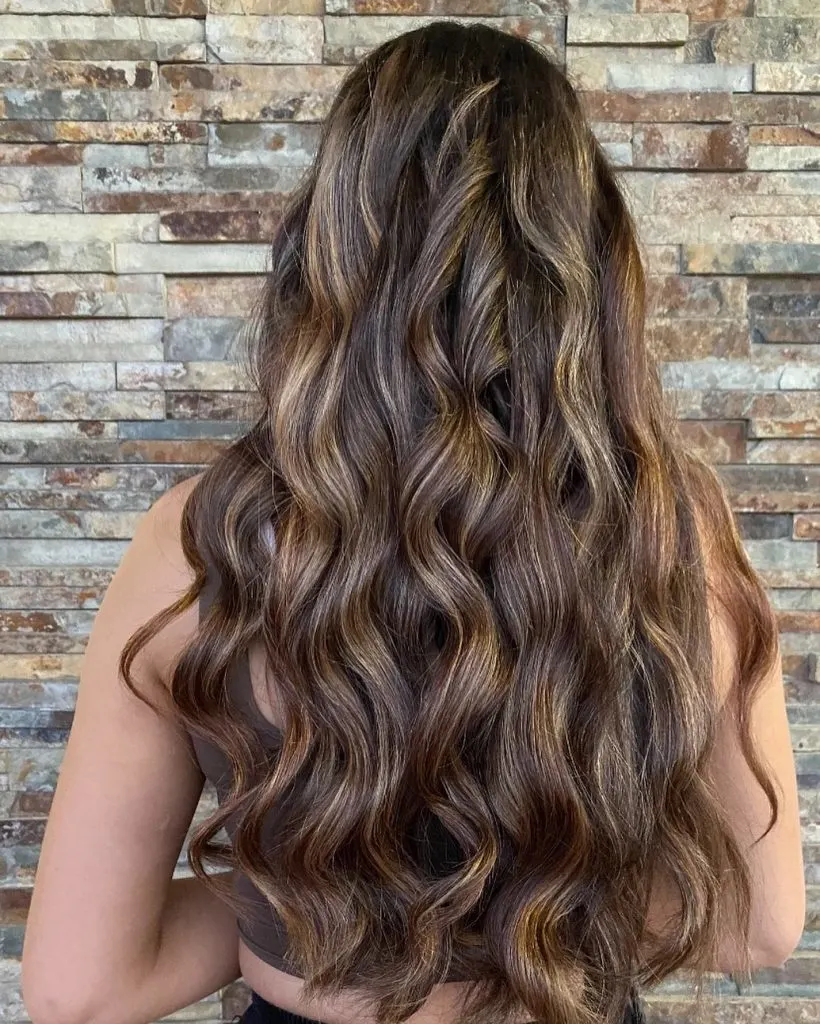 High-contrast are for those who appreciate rockstar aesthetics—obvious highlights look edgier and more deliberate.
32. Brown Hair With Neutral Blonde Highlights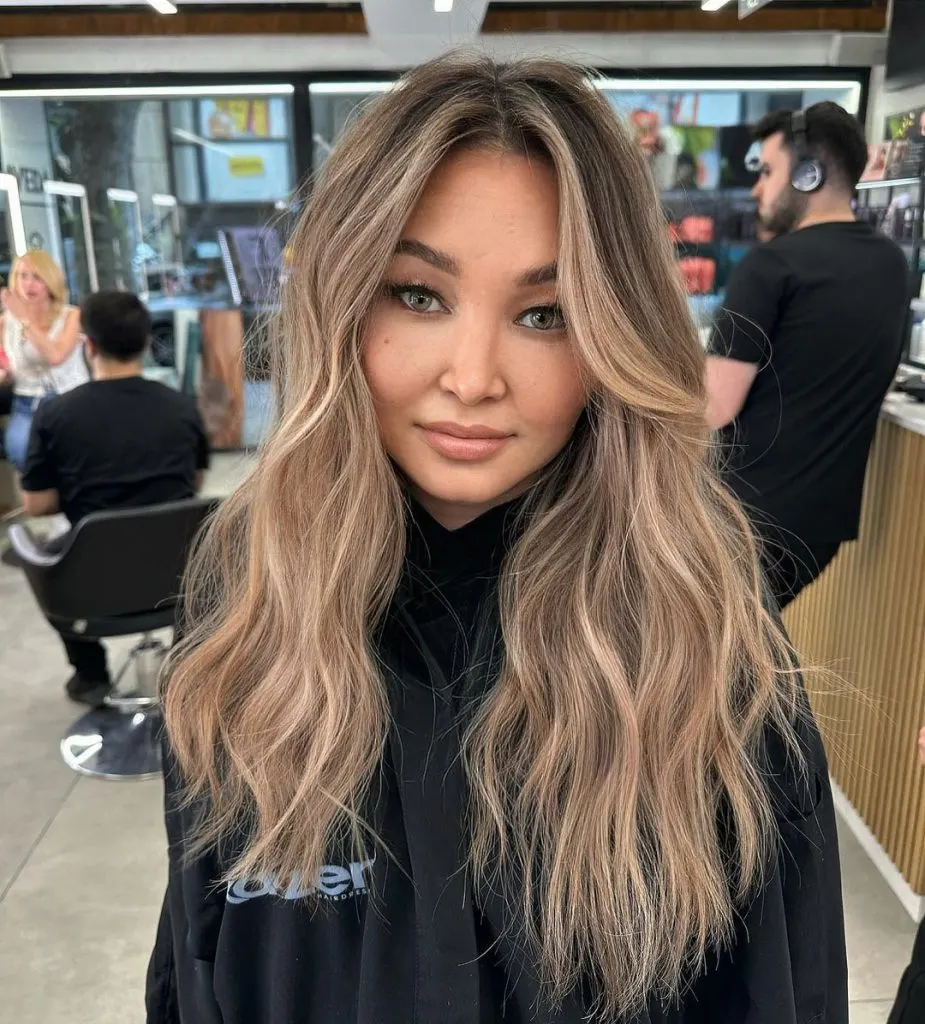 This dreamy bronde is giving beachy vacation and soft summer breeze. Invest in a blue shampoo to keep the tone sandy instead of brassy.
33. Brown Hair With Dark Blonde Babylights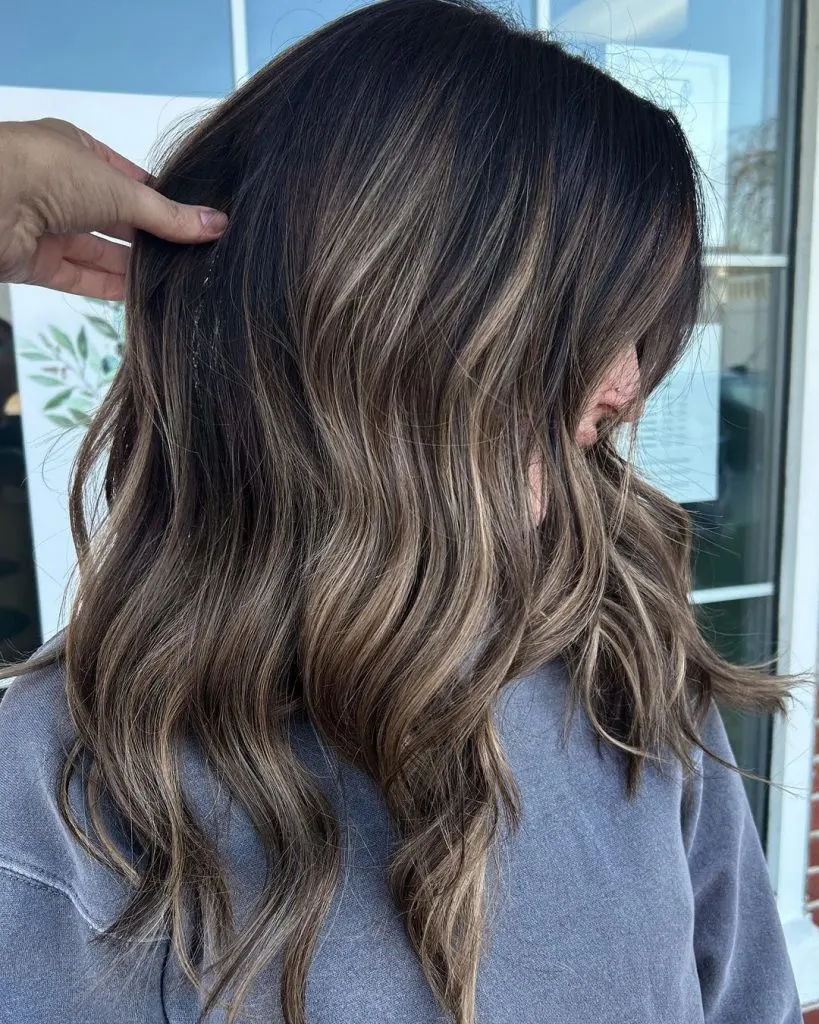 One of the reasons why balayage is always so popular is the fact that it looks awesome even as it grows out, so it's one of the most low-maintenance ways to have blonde in your hair.
34. Medium Brown Hair With Warm Caramel Balayage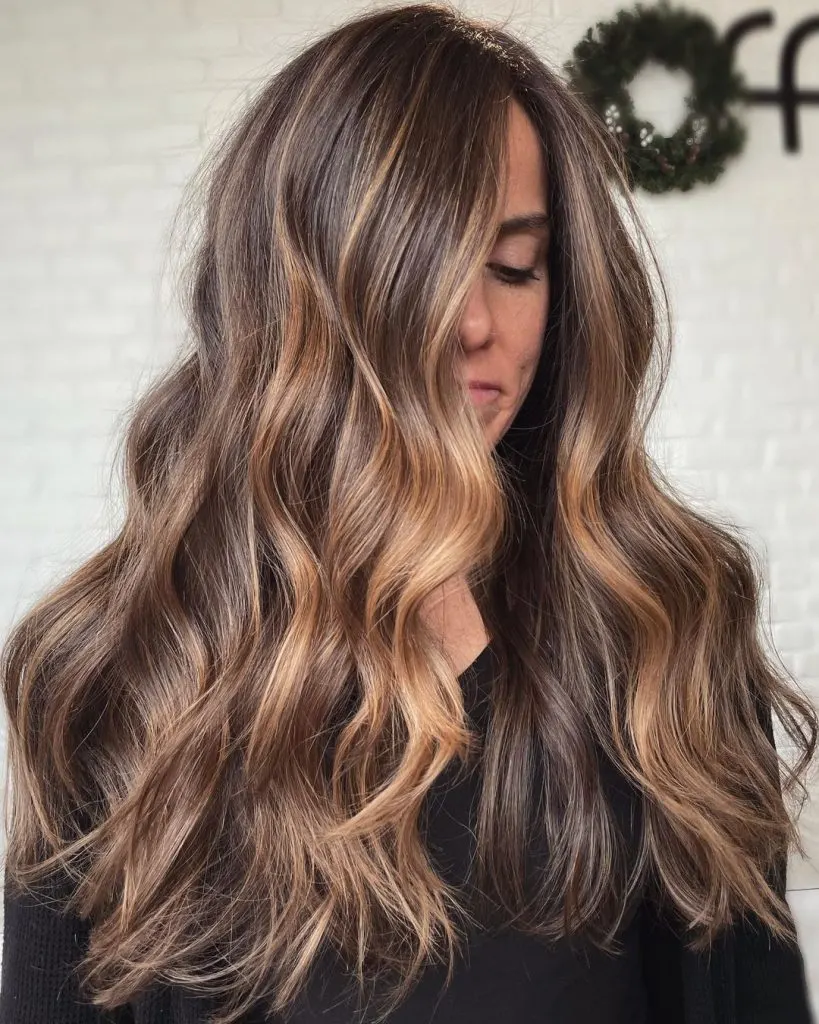 Highlights and babylights combo will give you a natural and seamless look. Keep their shade close to the base to make people wonder if you've just returned from a beach vacation.
35. Brown Hair With Ash Blonde Highlights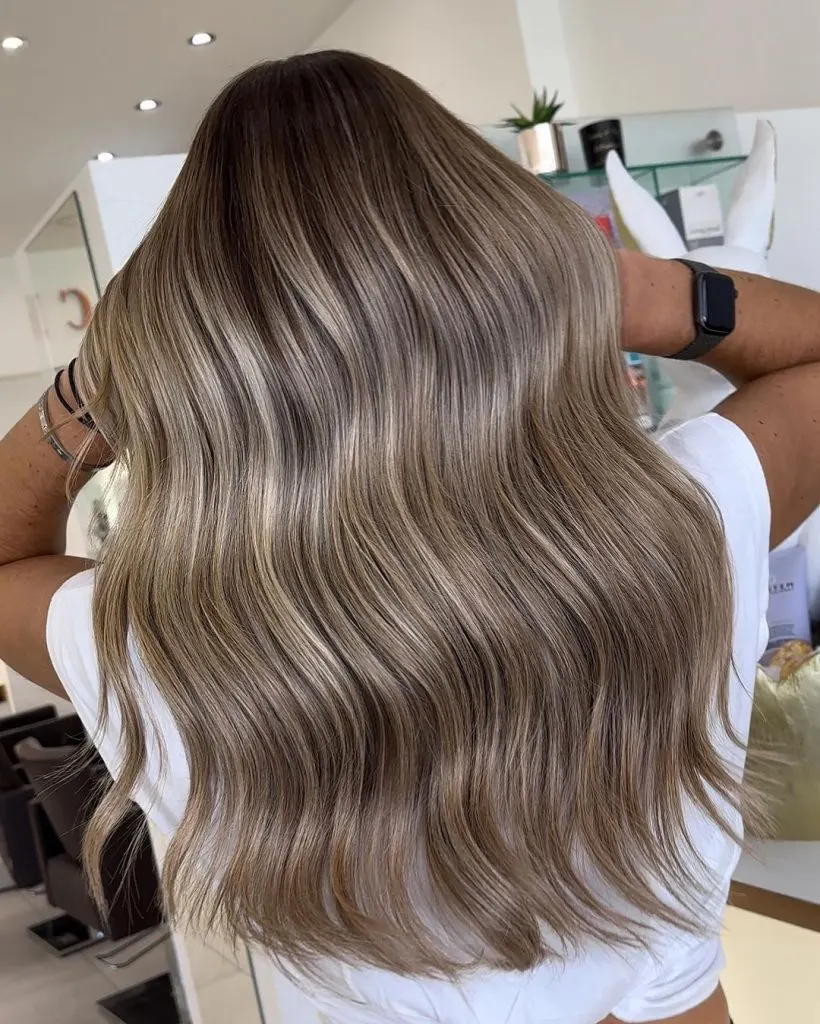 Lots of tiny blonde babylights will give you a dimensional blonde look that looks completely natural. However, if you choose a light blonde shade, you'll need regular toning appointments.
36. Medium Brown Hair With Warm Blonde Balayage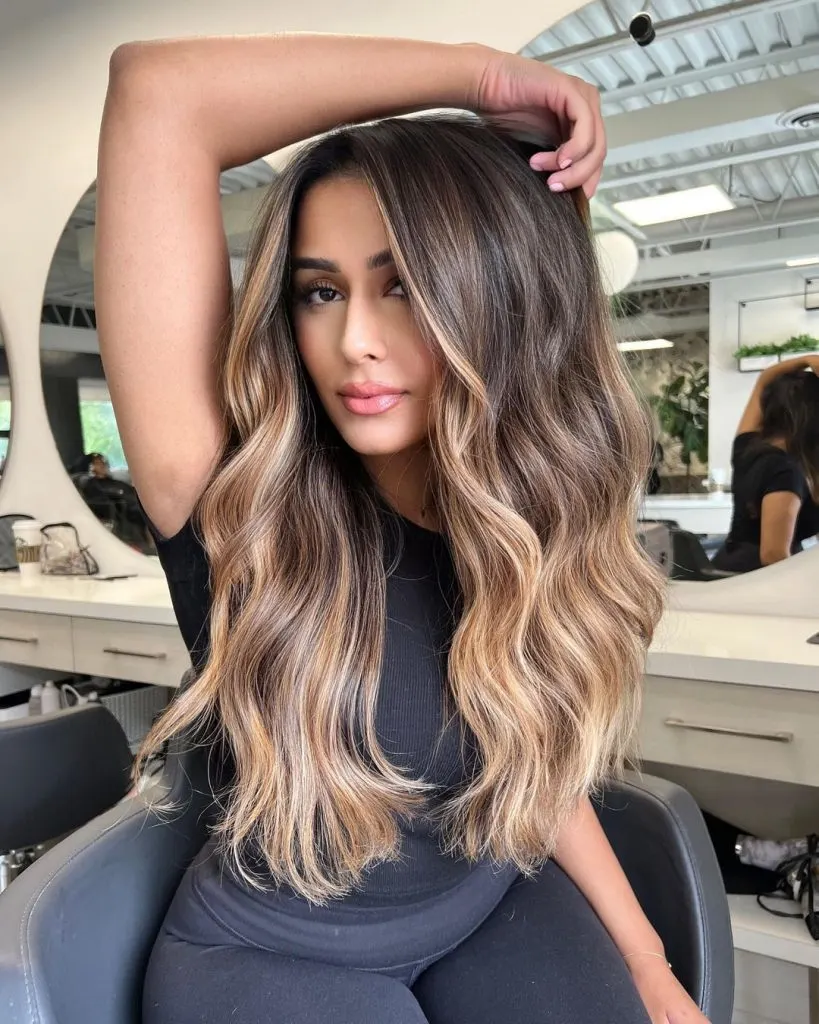 Embracing your natural roots and concentrating the lightening on the mid-lengths and ends is both flattering and convenient.
37. Medium Brown Hair With Blonde Streaks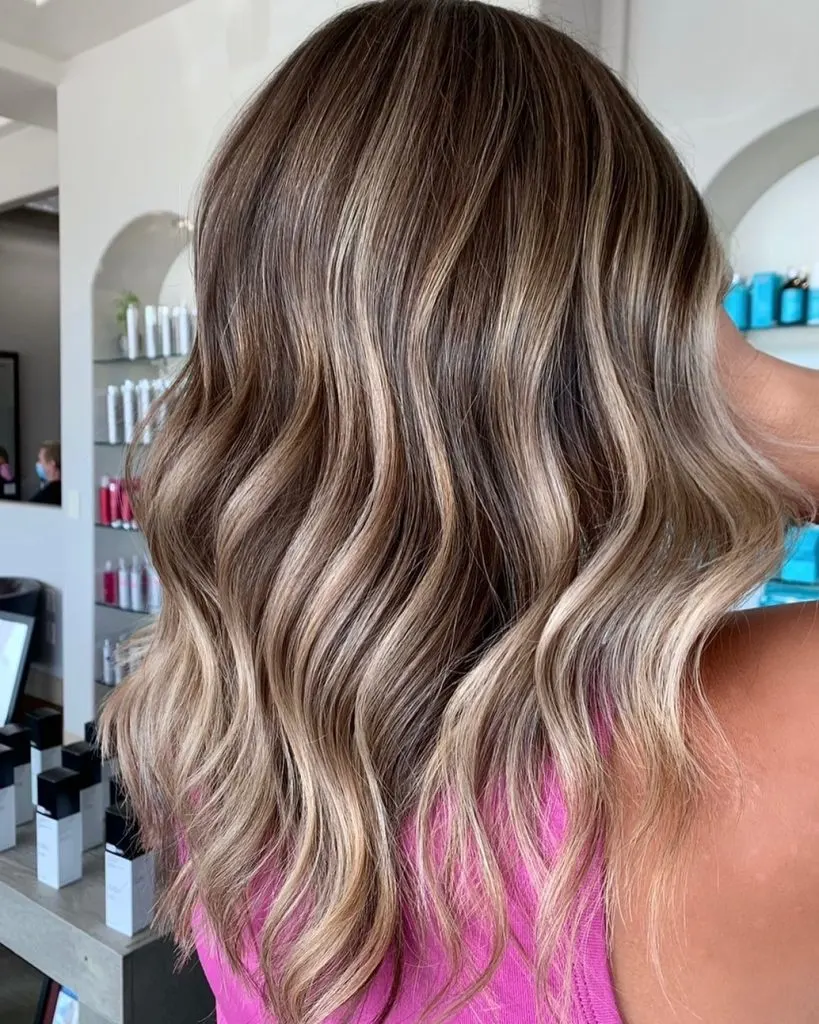 The end result depends on the placement of the highlights as much as it does on the color. This glossy platinum is absolutely stunning.
38. Brown Hair With Dirty Blonde Highlights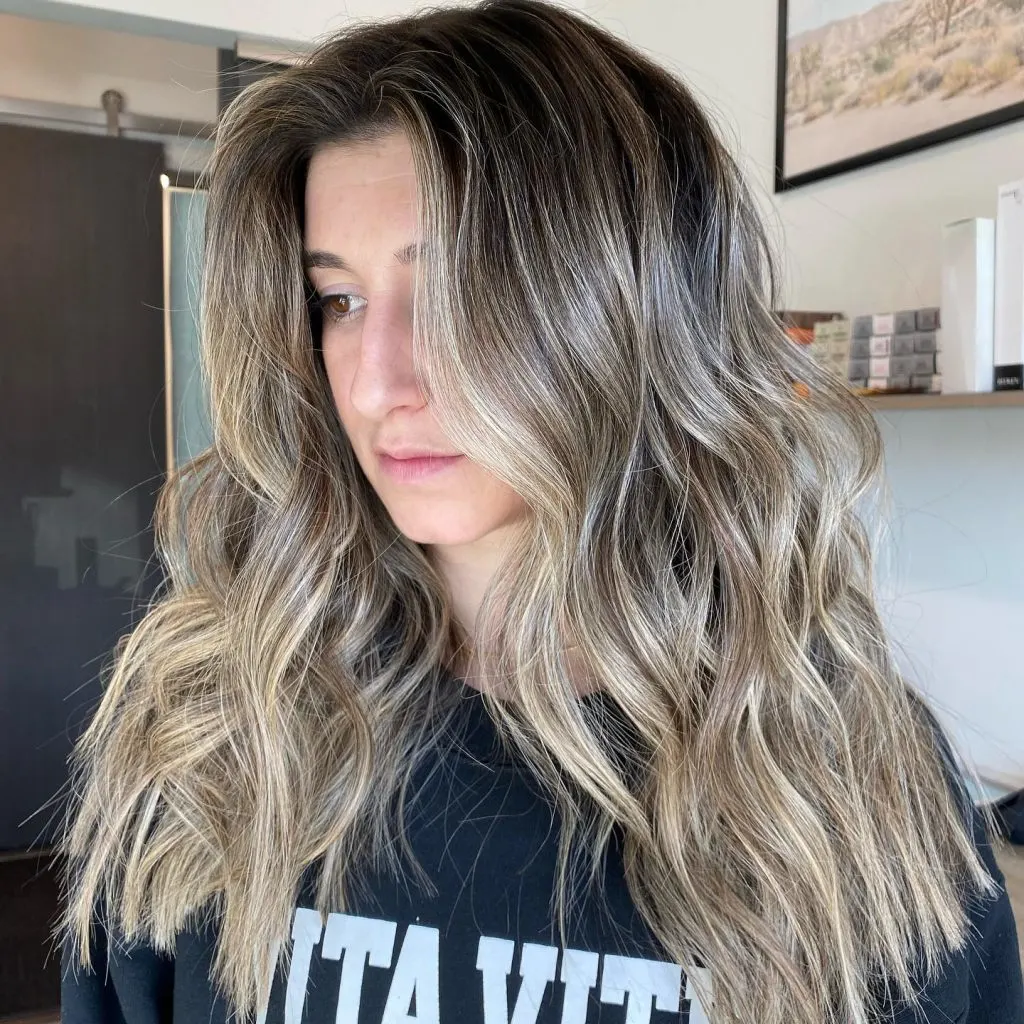 Lived-in blonde is popular and on-trend, and this look is also a great way to enhance brown hair with blonde highlights.
39. Subtle Dark Blonde Highlights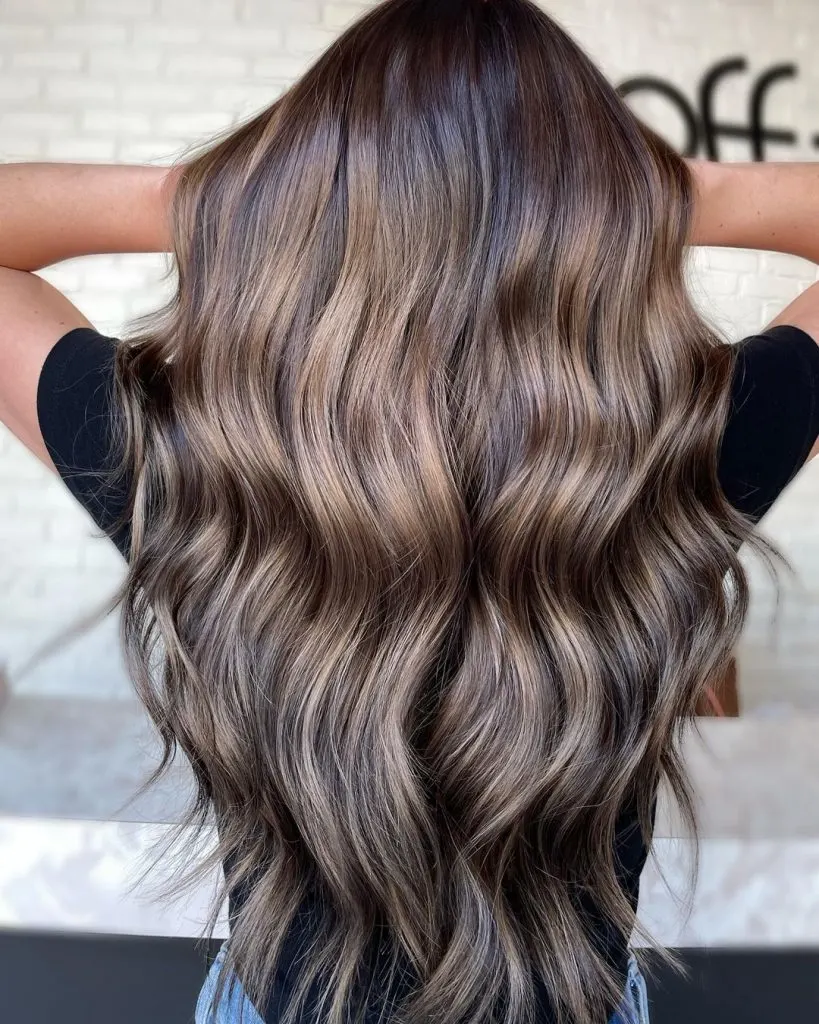 Subtle, seamless, sublime! The way dark blonde highlights are blended into the brown base is masterful.
40. Honey Highlights On Medium Brown Hair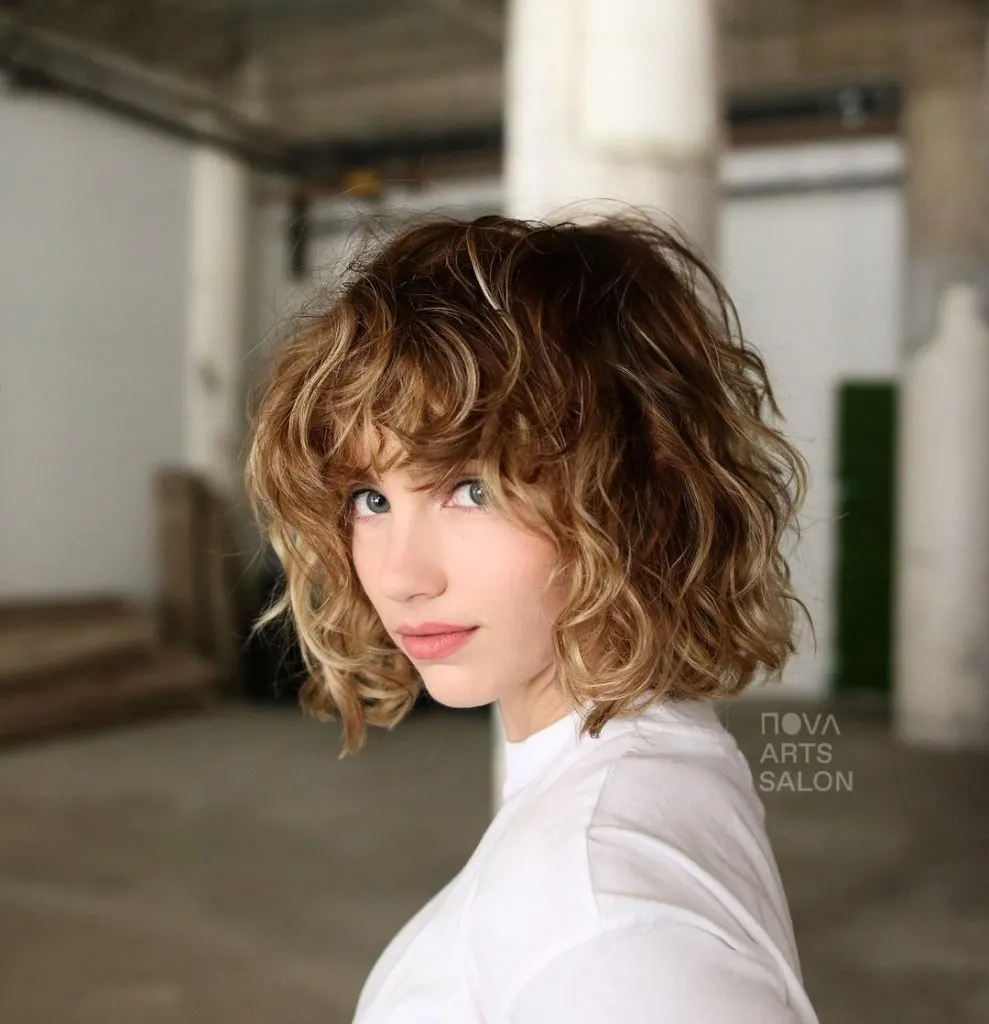 Mixing warm blonde highlights and chestnut brown will give you a sun-kissed look that heats up your whole vibe.
41. Honey Blonde Balayage On Brown Hair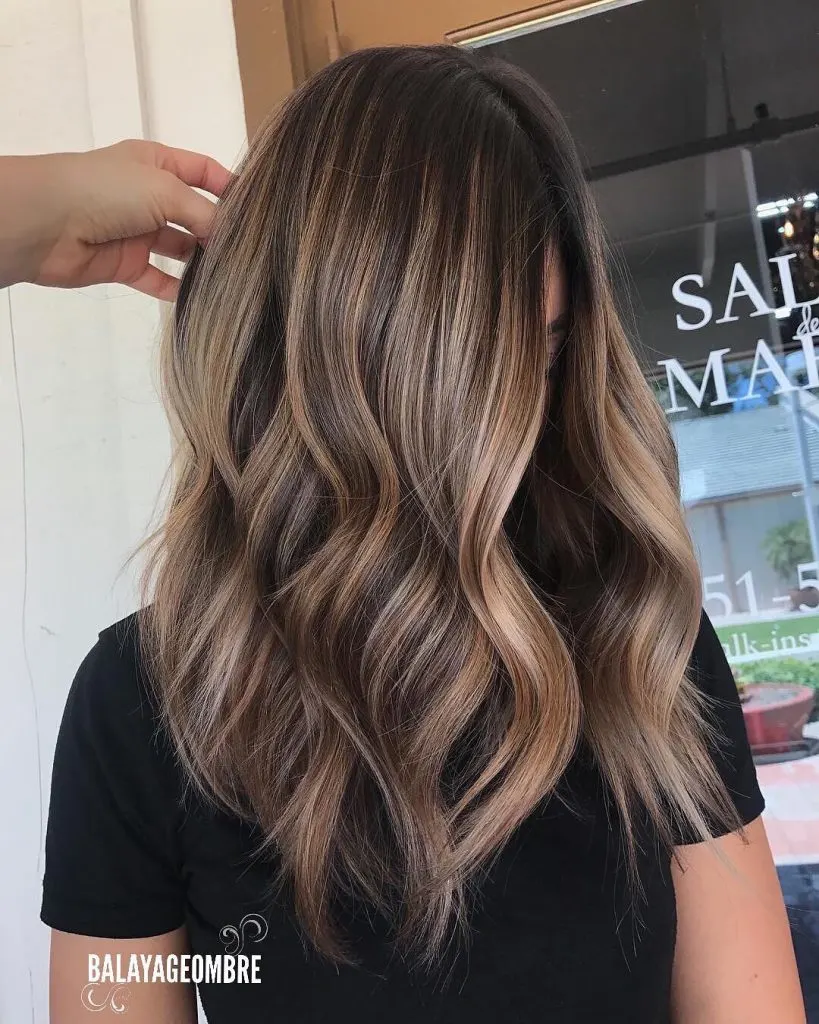 A smooth balayage will always be on-trend because it can transform your tresses from dull and lifeless to vibrant and exciting.
42. Brown Hair With Beige Balayage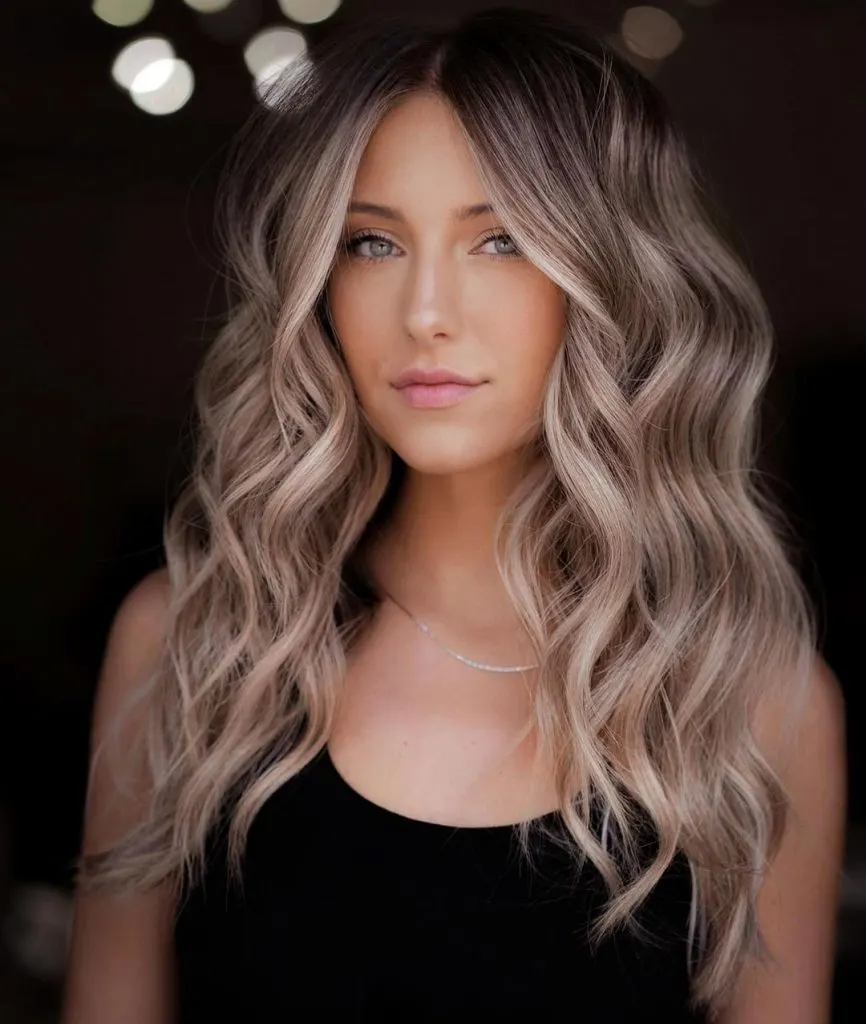 The only thing that can enhance your look as effectively as bangs are blonde streaks near the face. They both create a face frame and draw attention to your features.
43. Dark Brown Hair With Blonde Highlights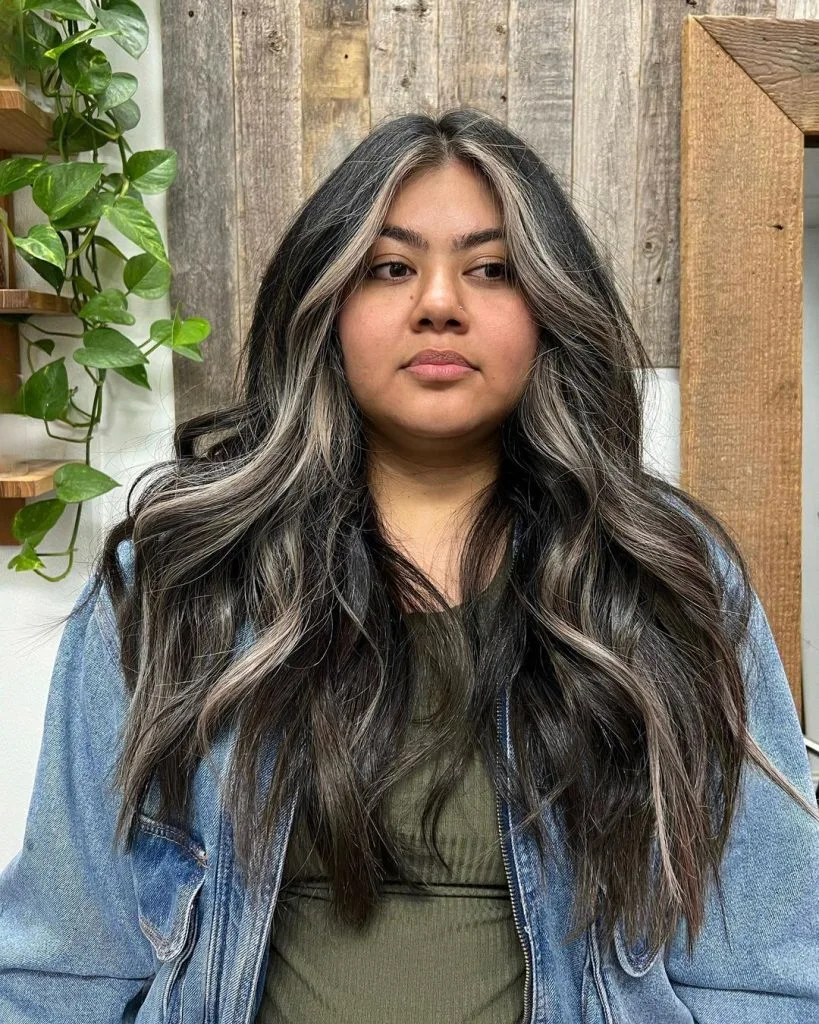 Thick Y2K money pieces have made a comeback, so if you like to keep up with edgy trends, go for it. Not only are they a vibe, they will also make your face glow.
44. Dense Blonde Highlights On Brown Hair
A cool and light blonde isn't the easiest shade to maintain, but keeping the roots natural makes it a little easier.
45. Long Brown Hair With Dark Blonde Highlights
This gorgeous expensive brunette is a subtle transformation—a low-contrast combination of light brown and dark blonde is an excellent choice if you want something intense but elevated.
46. Almond Brown Highlights
Dense almond blonde highlights plus brown base equals gorgeous, seamless bronde. This is a bright, but a very low-maintenance shade.
47. Medium Brown Hair With Honey Babylights
Honey and caramel highlights are warm tones that blend beautifully with the brunette base and complement the natural brown tones.
48. Dark Brown Hair With Dirty Blonde Highlights
Light blonde and dark brown can work together, especially if you focus the highlights near the face and at the tips while creating a smooth transition from the base.
49. Brown Hair With Golden Blonde Highlights
Warm and rich, this golden balayage ombre is a perfect beachy summer shade, but it also could be the one of the hottest fall hair colors for a brunette looking for a cozy look.
50. Light Brown Hair With Bright Highlights
Give a boost to fine hair with delicate yet effective highlights that will make it look fuller and thicker.
51. Medium Beige Brown Highlights
This trendy shade works best on those with a neutral-toned complexion, but it won't clash with warm and cool skin tones either.
52. Face Framing Blonde Highlights
Face-framing blonde pieces are enough to get a fresh and bright look without all the fuss.
53. Brown Hair With Blonde Highlights And Lowlights
Brown hair with blonde highlights will look rich and deep if you add a few lowlights to make the transition smoother.
54. Honey Caramel Highlights
From chocolate to caramel to honey—this brown to blonde ombre looks sweet and tasty.
55. Bronde Streaks On Brown Hair
Less intense than blonde, bronde highlights on dark hair still make an impact, but they're far easier to achieve and maintain.
56. Ash Blond Highlights On Dark Brown Hair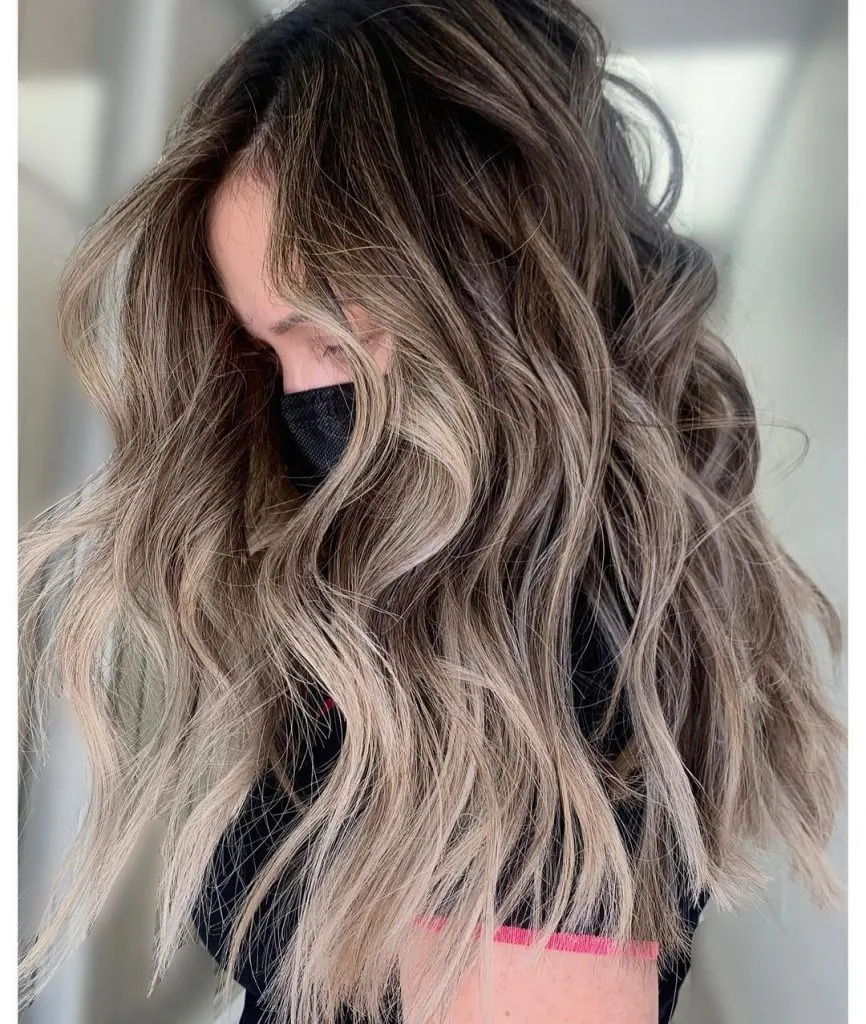 Ash tones are trendy, but they don't suit everyone. If you have a warm undertone, these shades won't do you any favors, but if your skin is cool-toned, they can look amazing.
57. Brown To Blonde Ombre Balayage
This classic balayage transitions from dark brown to light blonde focusing mostly on the outside—ends and the strands that reach the face—while keeping things simple with dark roots.
58. Light Brown Hair With Dirty Blonde Highlights
Babylights can give you incredibly natural results—they'll make you look like you spend lots of time in the sun.
59. Brown Hair With Dark Blonde Highlights
The more subtle the highlights, the more fresh the style—keep the lightest shade two to three tones above the base at most for the most natural look.
60. Mushroom Brown Hair With Highlights
This trendy mushroom brown has been created by blending cool dark blonde and with the brunette base, so it also has a lot of dimension.