What makes the French bob so iconic? Unlike some more high-maintenance bobs, this simple cropped haircut is meant to look natural and doesn't need a lot of styling. For that reason, it always looks chic, effortless and tailor-made for the person wearing it.
Here's all the French bob inspo you need to take the leap.
1. Textured French Bob With Fringe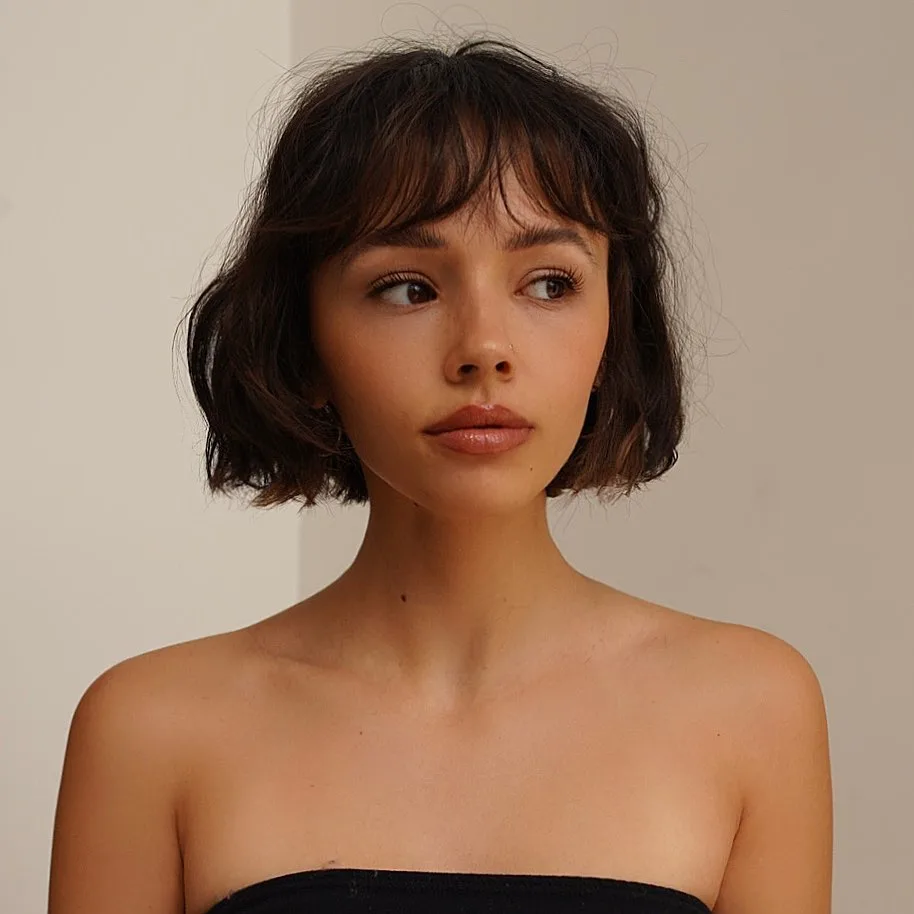 The foundation of a French bob is a strong outline: instead of tapered or completely blunt ends, the hair is cut straight, but some invisible texturizing layers are used to create movement.
2. Chin-Length French Bob With Bangs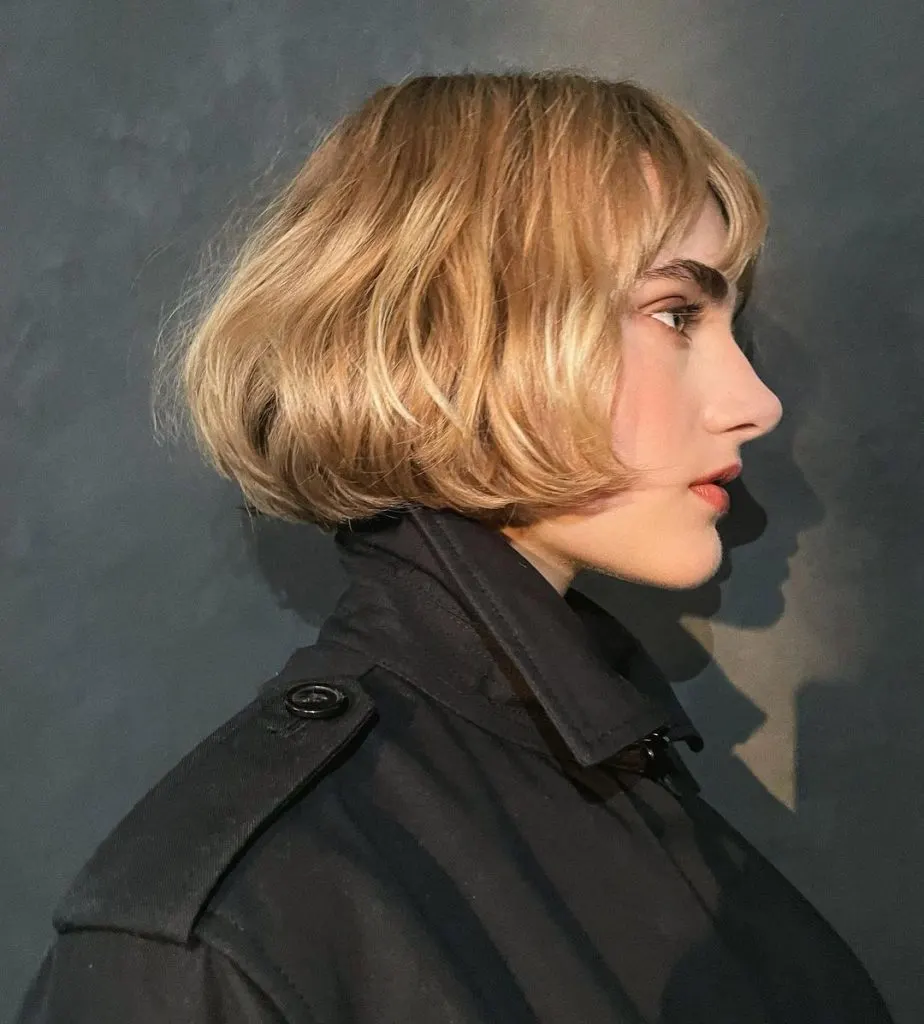 Unlike stacked or asymmetrical bobs, a French bob is cut straight across. If there's an angle, it's usually added to give an appearance of a straight line and to improve the balance of the cut.
3. Effortless French Bob Cut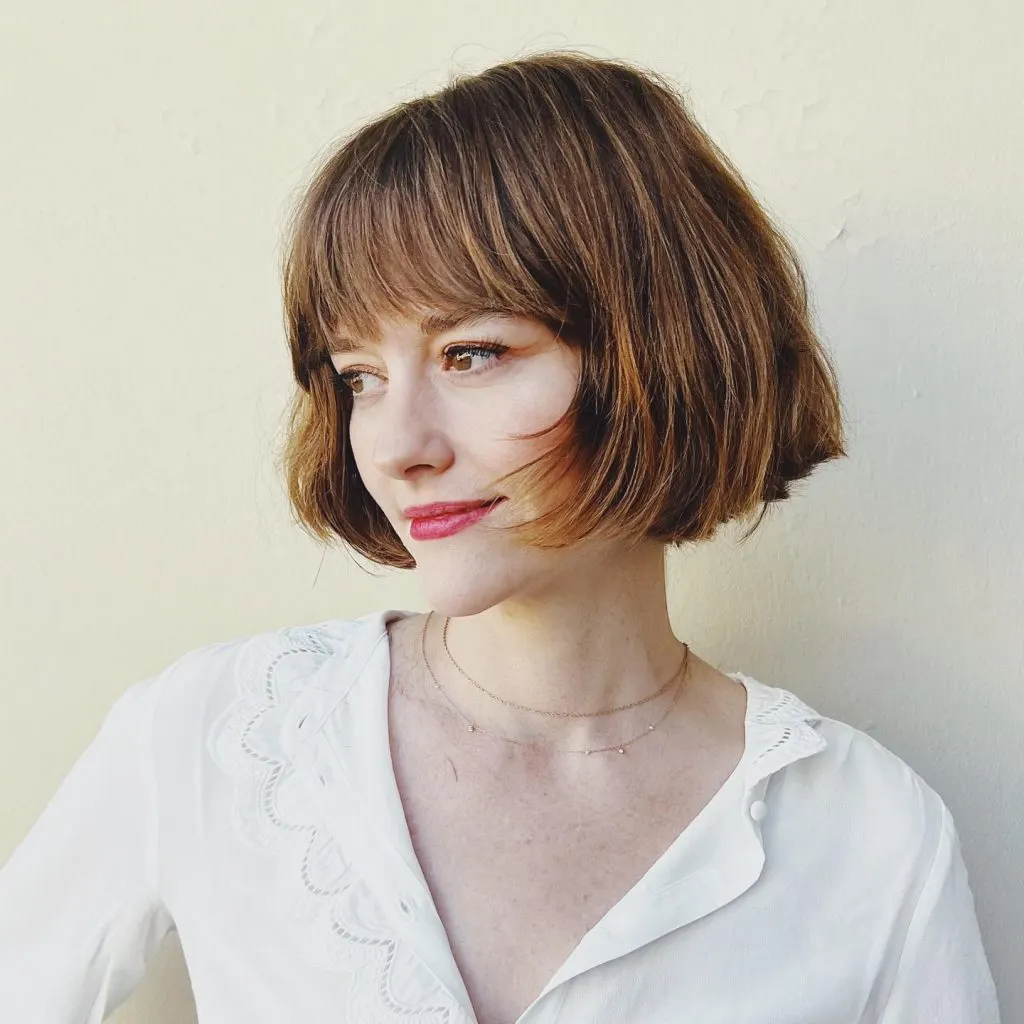 The French bob is most commonly cut chin length or shorter. It looks good as it grows out, so you can be somewhat relaxed about salon visits. But don't get too lazy: it still looks best fresh.
4. Messy French Bob With Bangs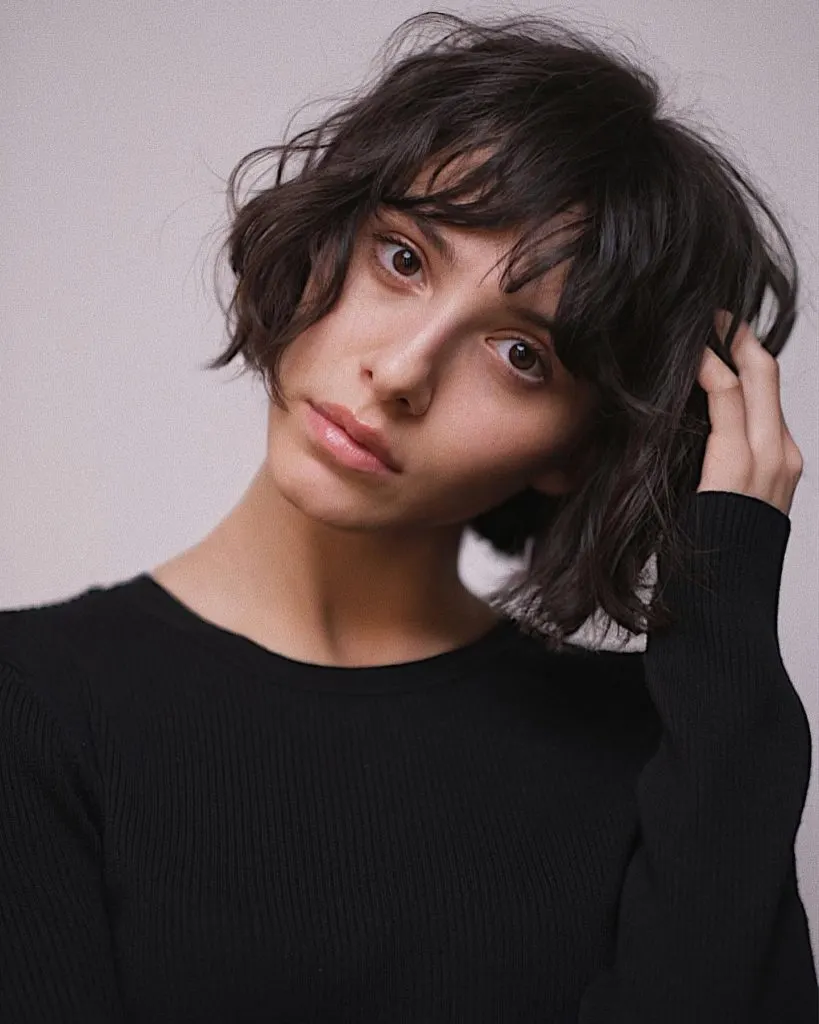 The French bob doesn't require you to have a specific hair texture—this universal bob hairstyle can be worn whether your hair is straight, wavy or curly.
5. Pink French Bob Haircut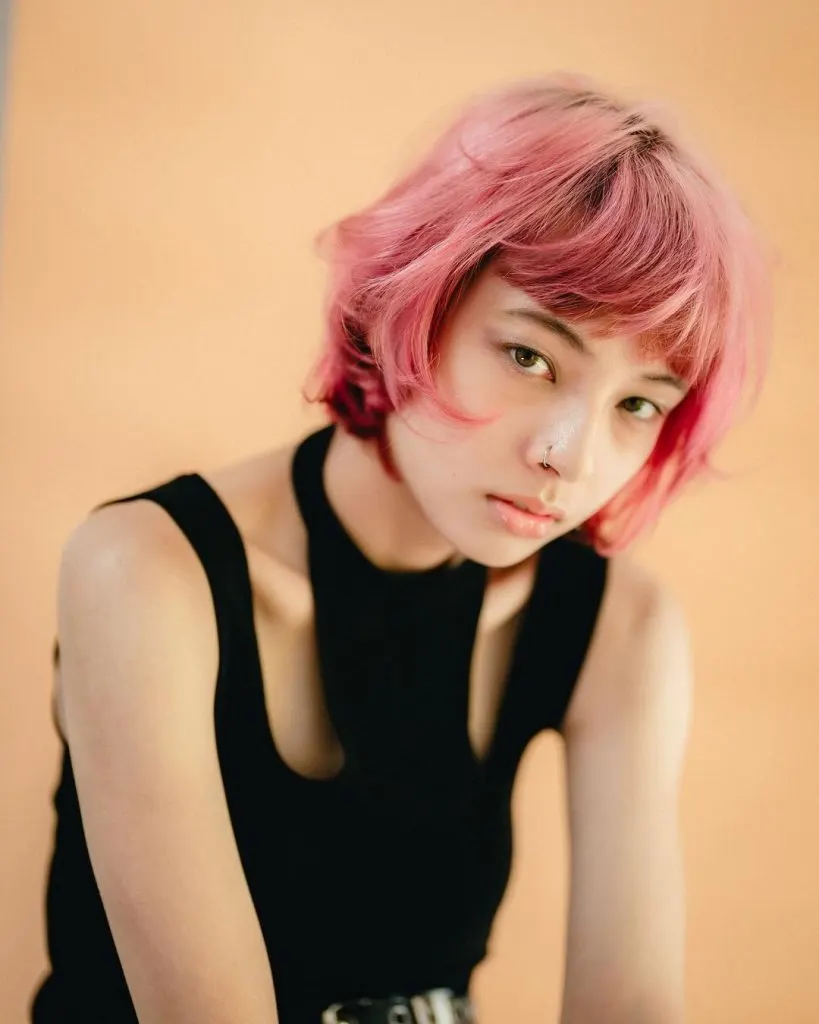 A timeless style like the French bob often inspires people to wear it with their natural hair color, but it looks just as elegant with vivid and unnatural hues, thanks to its simplicity.
6. Rounded French Bob With Bangs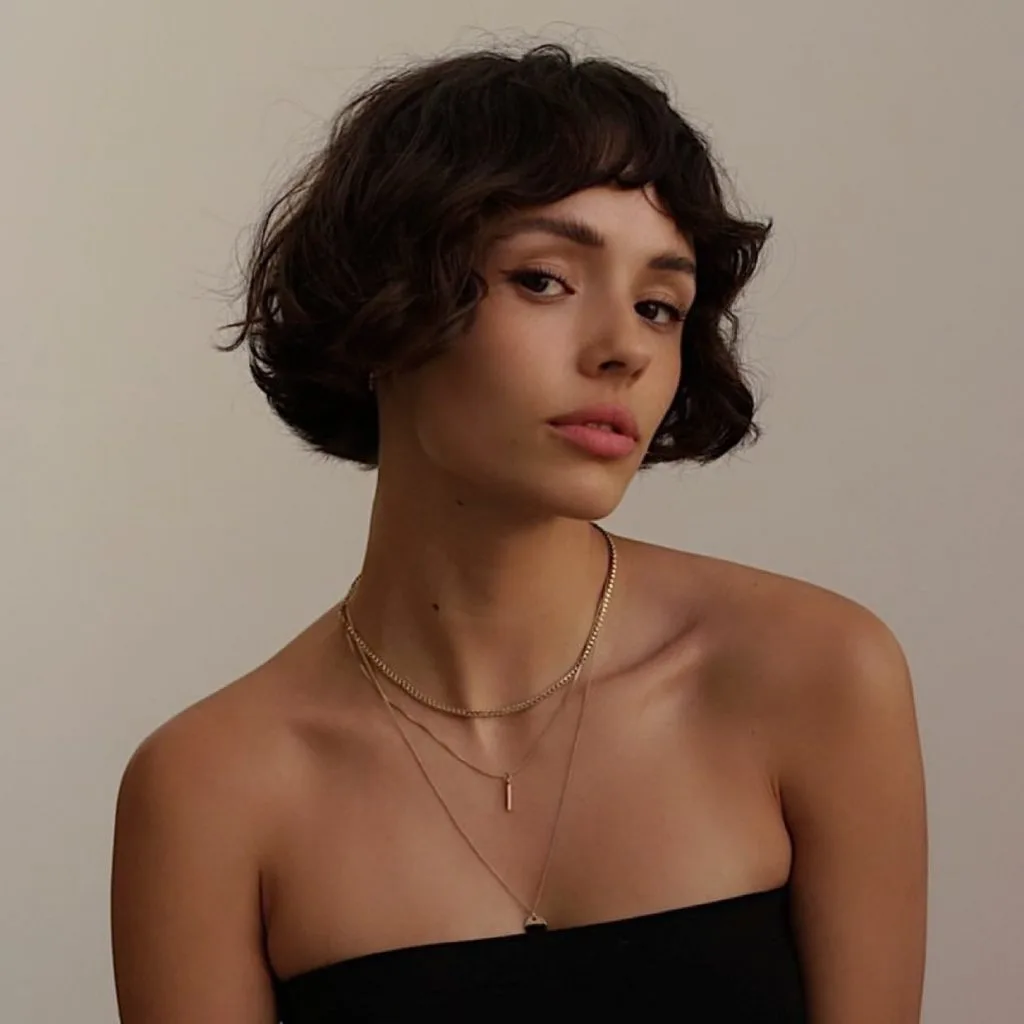 One thing all hair types have in common when it comes to the French bob is that they all look best when they're not overly styled and the natural texture is allowed to shine.
7. Wavy French Bob Haircut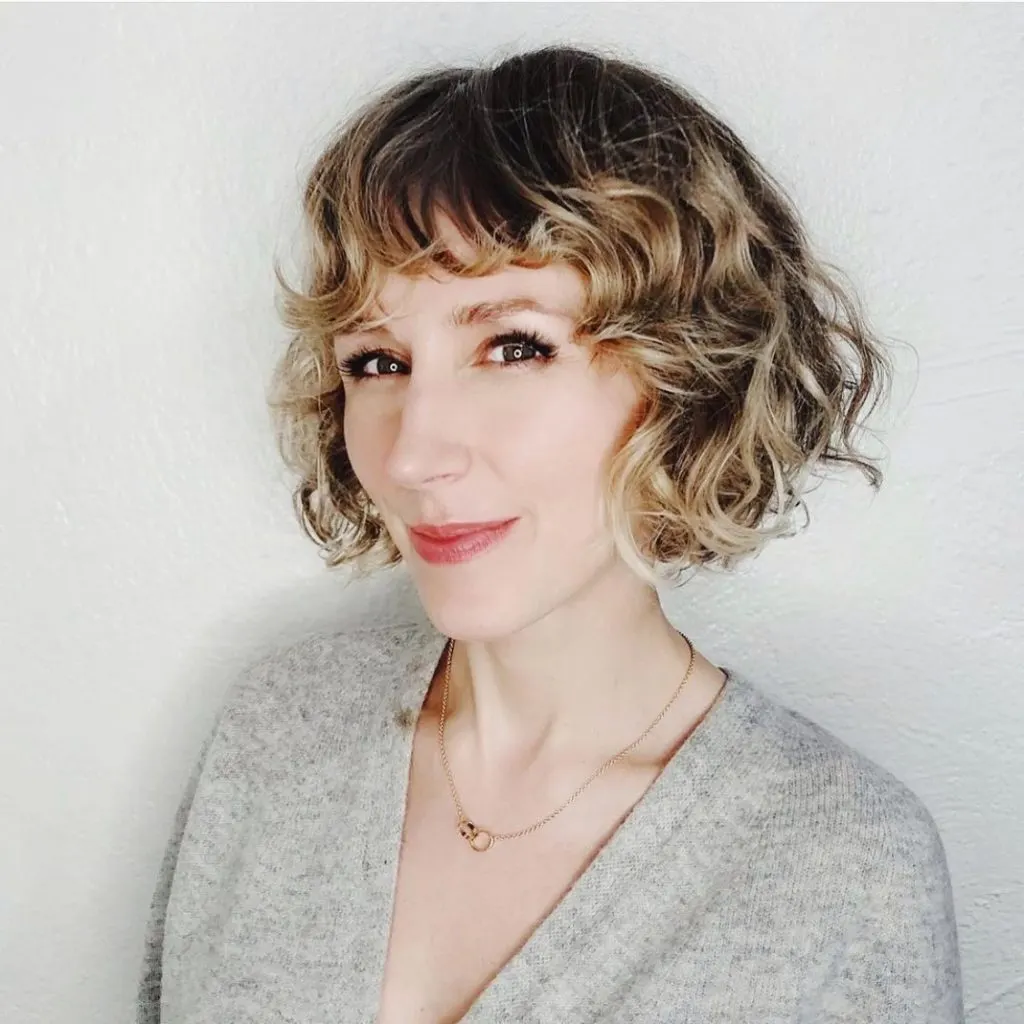 The French bob can flatter most face shapes, thanks to its customizability. Adjusting the length, the style of bangs and the styling is how it can be made to suit just about everyone.
8. Curly French Bob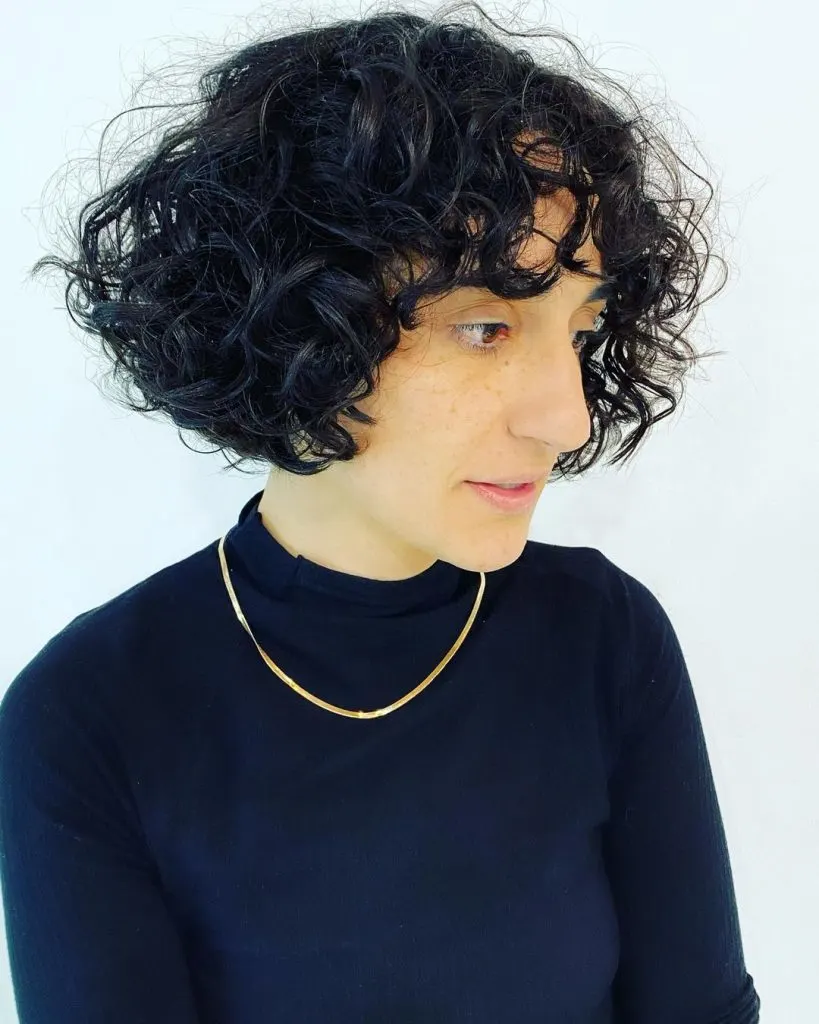 The French Bob has been popular for many years and it's going nowhere, in great part thanks to how easy to style it is—as long as you don't go against your hair texture, it looks amazing. Here's one of the most stylish ways to wear short curly hair with bangs.
9. Fine Hair French Bob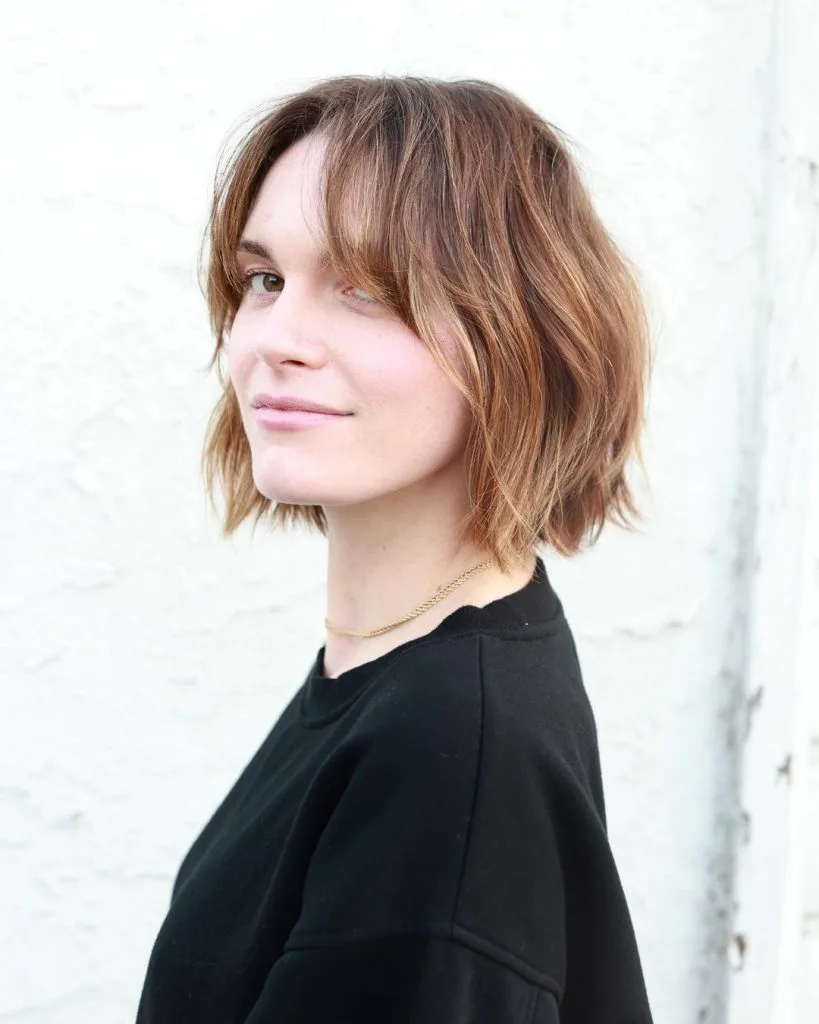 One of the reasons the French bob continues to be popular is that it not only suits all hair types, but also flatters different hair textures—you can pull it off regardless if your hair is thick, thin, coarse, fine or anything in between.
10. Tousled French Bob Haircut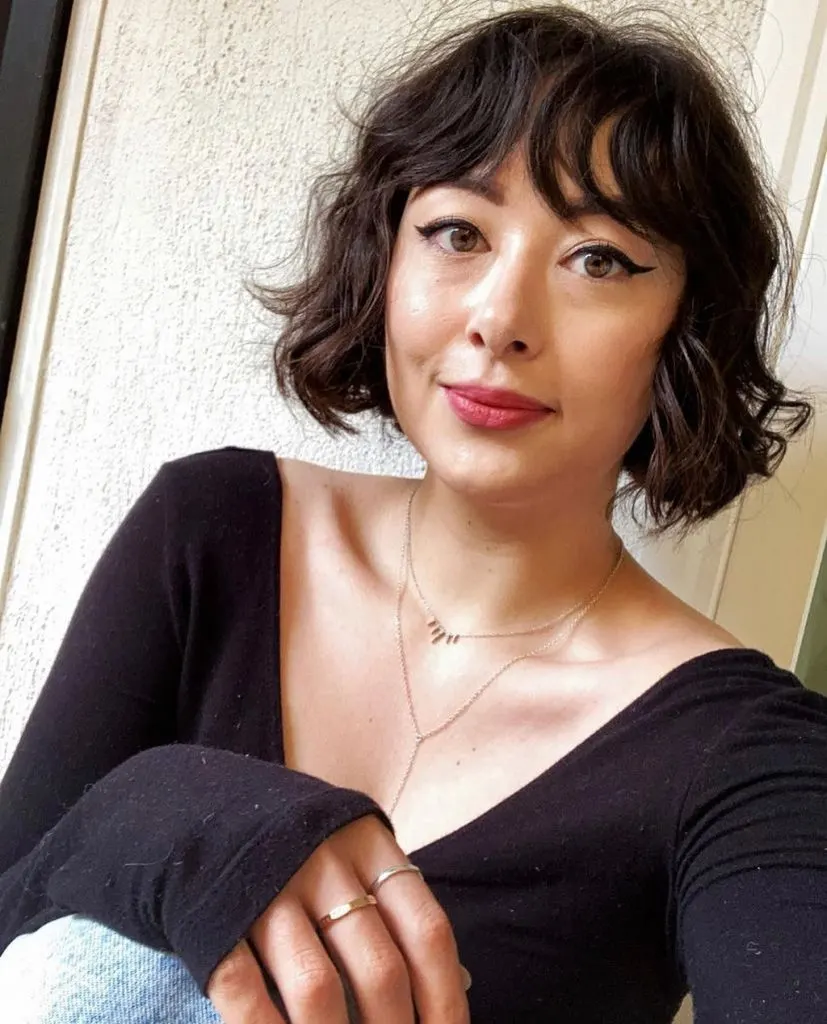 With the French bob, you don't have to worry if each hair is in the right place—this style looks even better if it's a little bit messy and imperfect.
11. Voluminous French Bob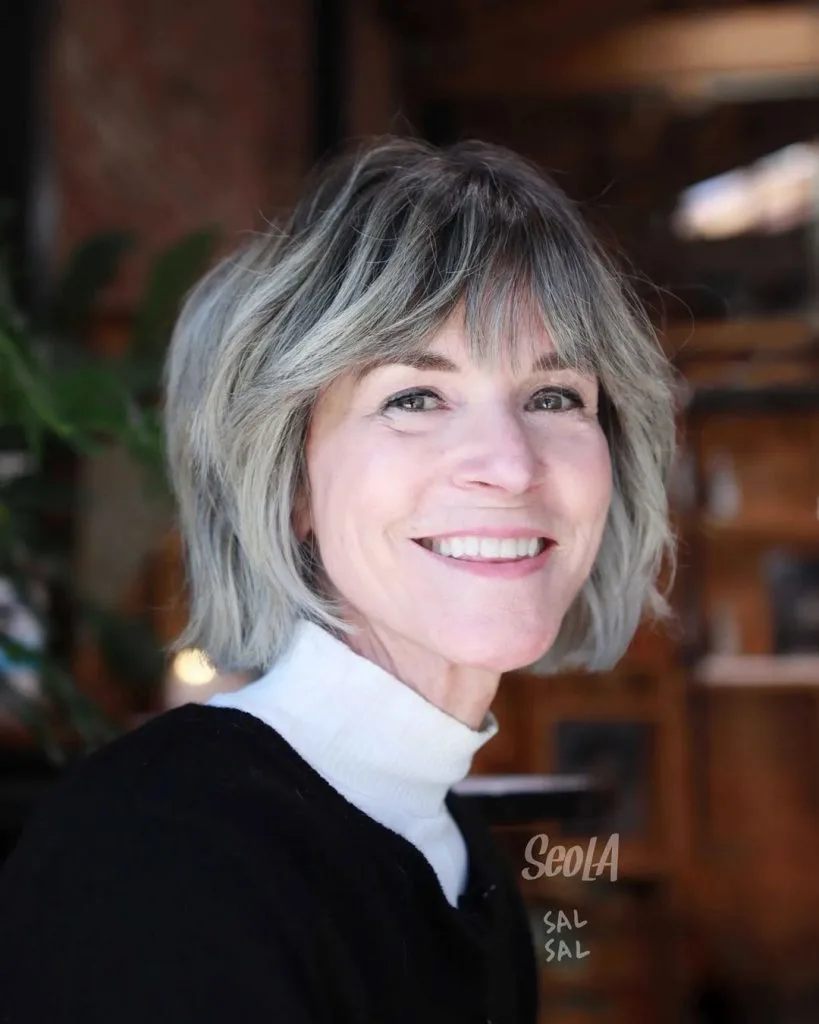 Even though the French bob is typically all one length, some layers can be added to make it suit the face. For instance, to add a little extra volume to fine hair.
12. Long French Girl Bob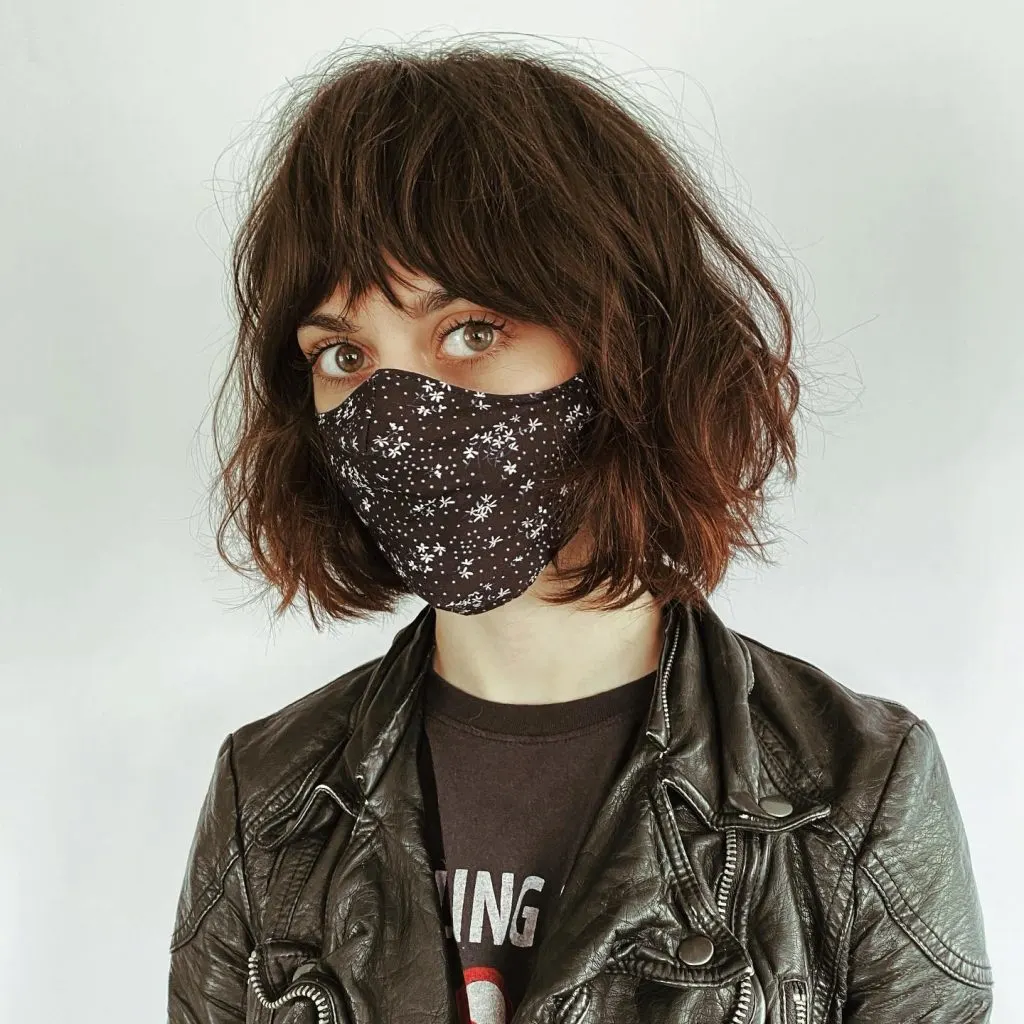 The French bob usually features straight-across fringe, but it can work with other styles of bangs or none at all. It's all about customizability!
13. Wavy French Bob Cut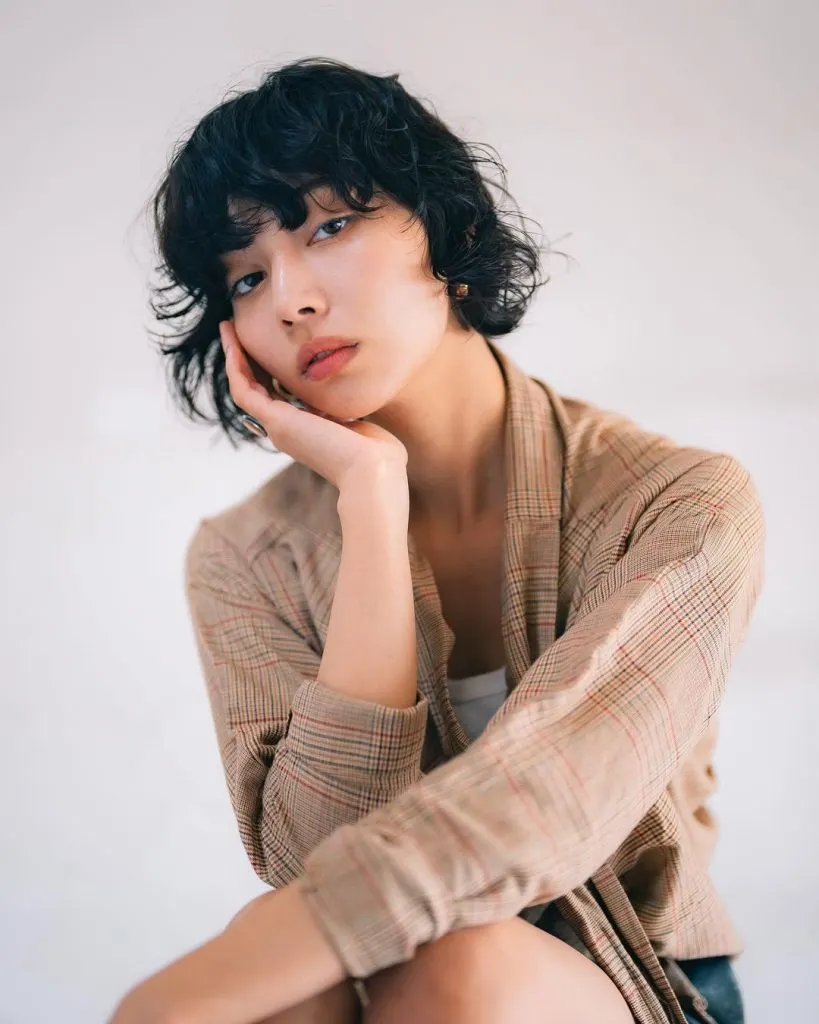 Even though the French bob is a simple haircut, it's still versatile and can be styled in different ways. Here, a wet look is used to highlight the curls and create a dramatic, sensual style.
14. Curly Hair French Bob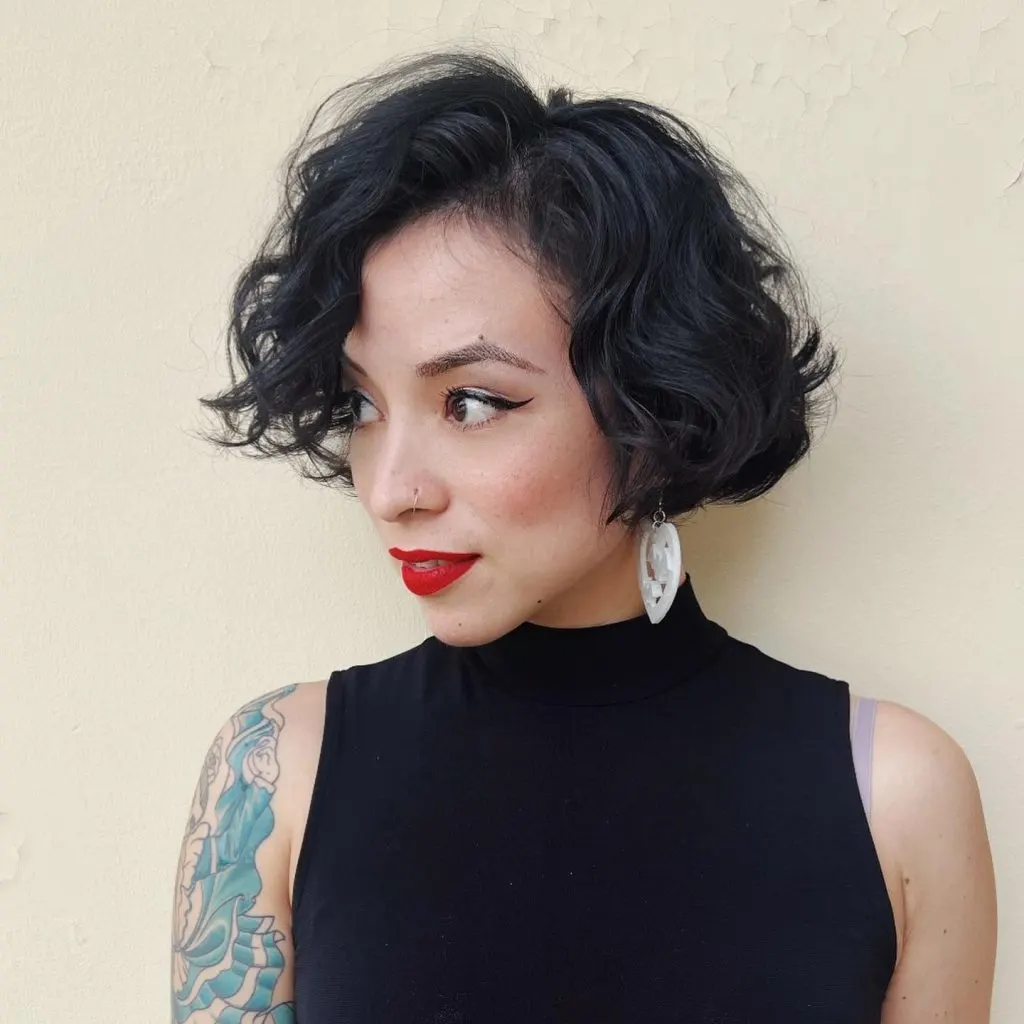 One of the most common ways to style a French bob is to wear it parted on the side, which gives it an effortless, chic vibe.
15. French Bob With Curtain Bangs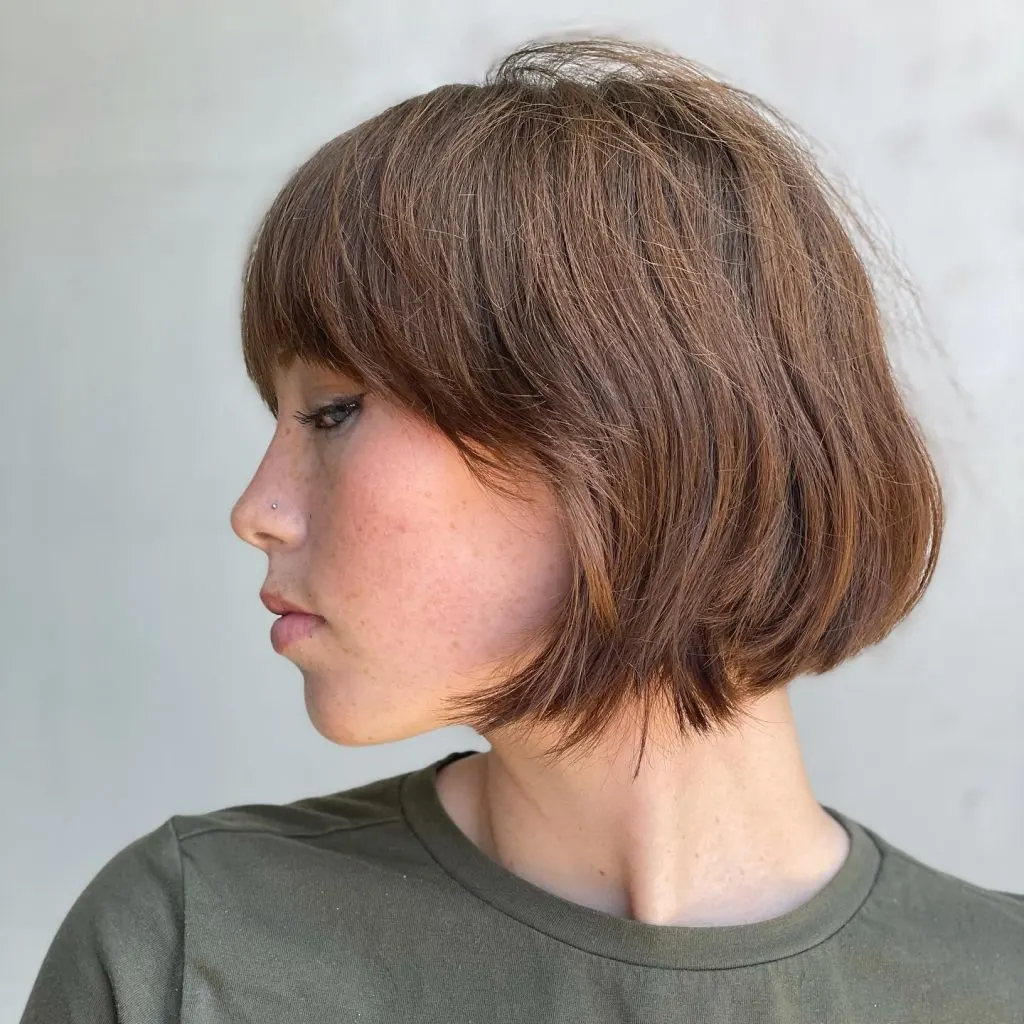 Curtain bangs are nearly universally flattering and they often accompany the French bob. The many ways both of them can be adjusted to suit the face make a bob with curtain bangs an unrivaled combination.
16. French Bob Without Fringe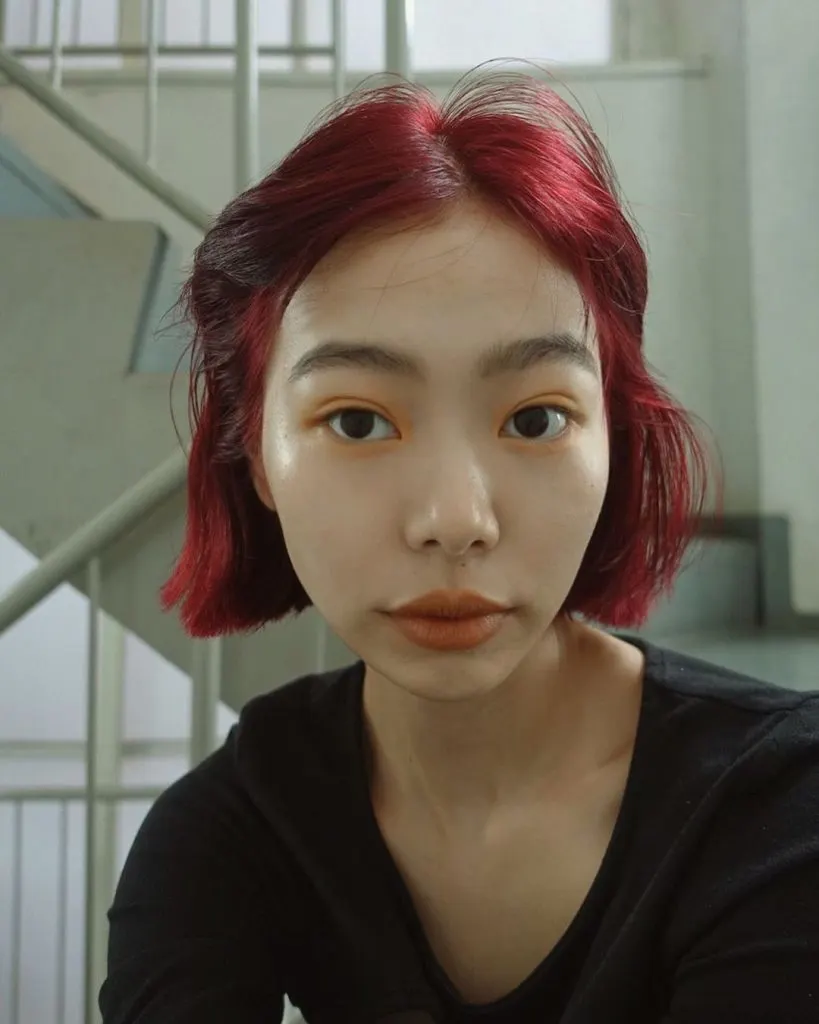 The French bob can be styled in a variety of ways: pinning the front strands back to create a romantic look is one of the options to try out.
17. Short French Bob Without Bangs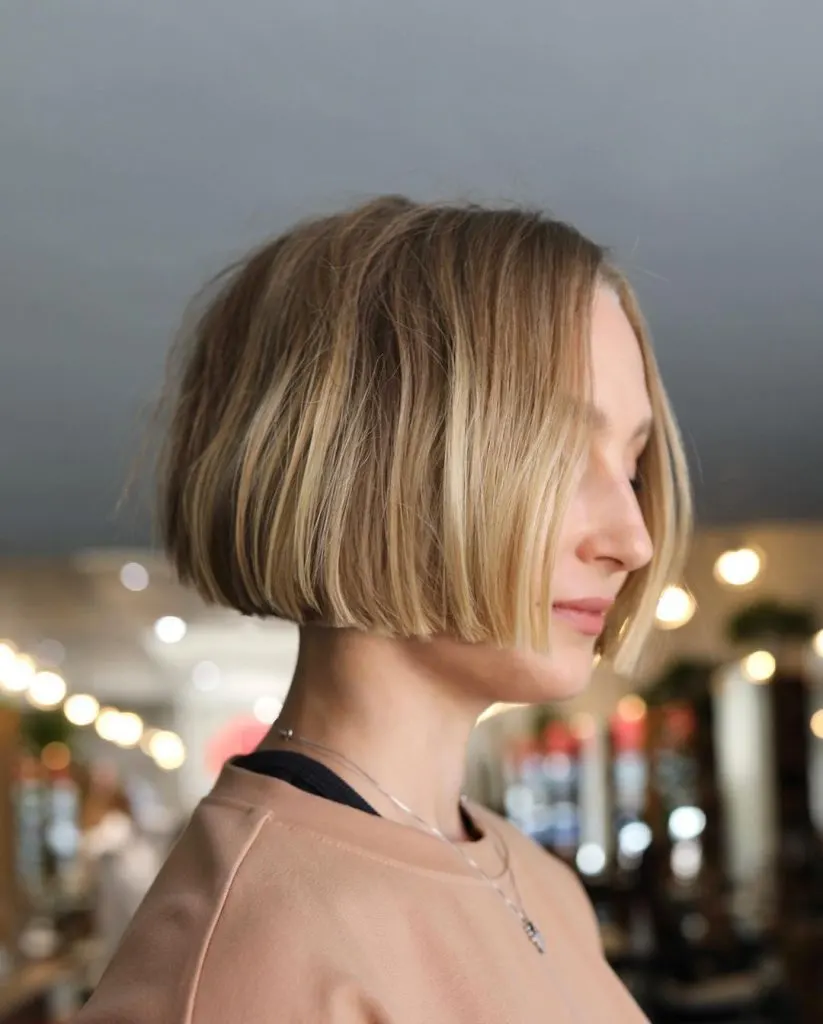 The French bob often features slightly curled ends, but it looks just as lovely with straight ends—there are no rules!
18. Ear-Length French Bob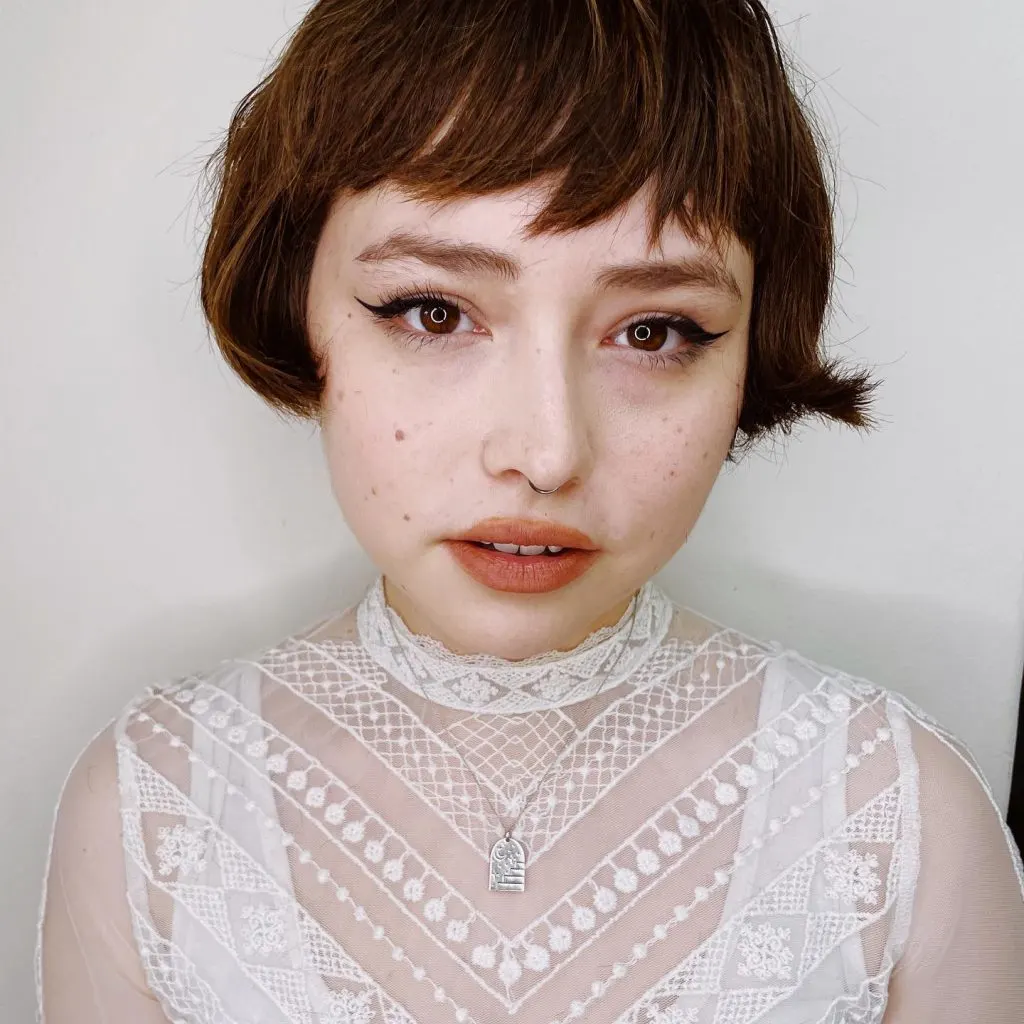 A short, ear-length French bob is one of the styling options that inevitably invokes a cute and youthful image—it's a style often worn by children since it's so easy.
19. French Bob With Wispy Bangs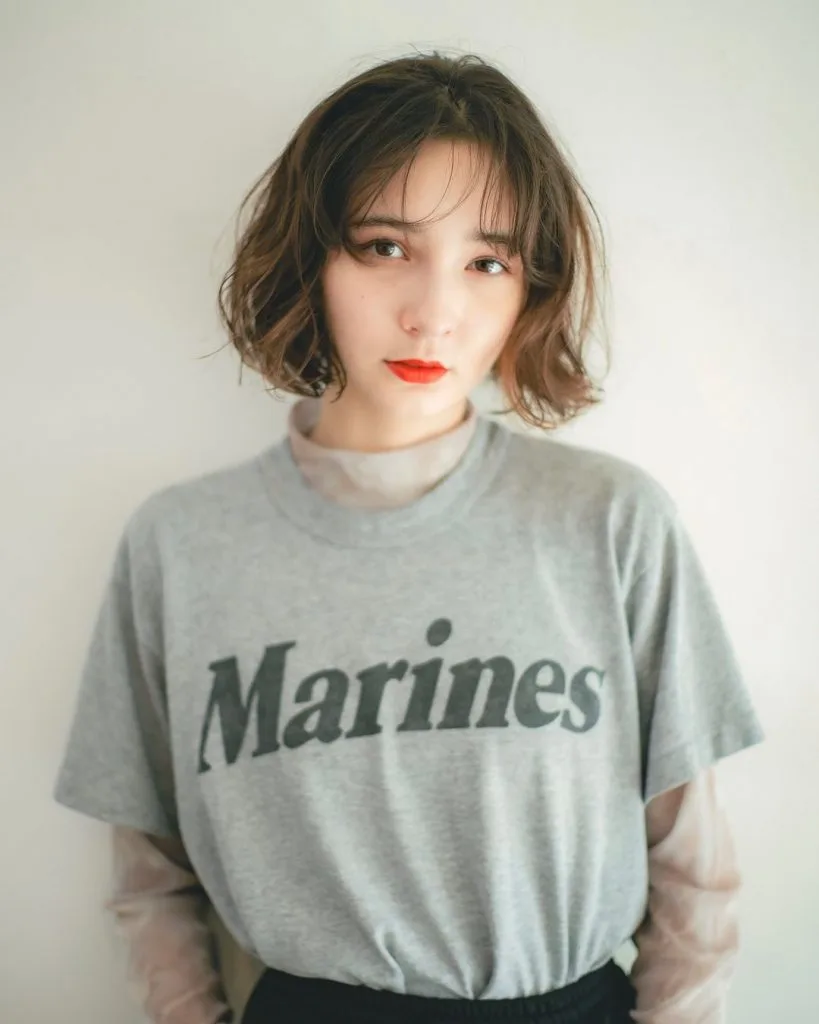 Wispy bangs are charming and whimsical, so they're a great fit for the French bob.
20. Tousled French Bob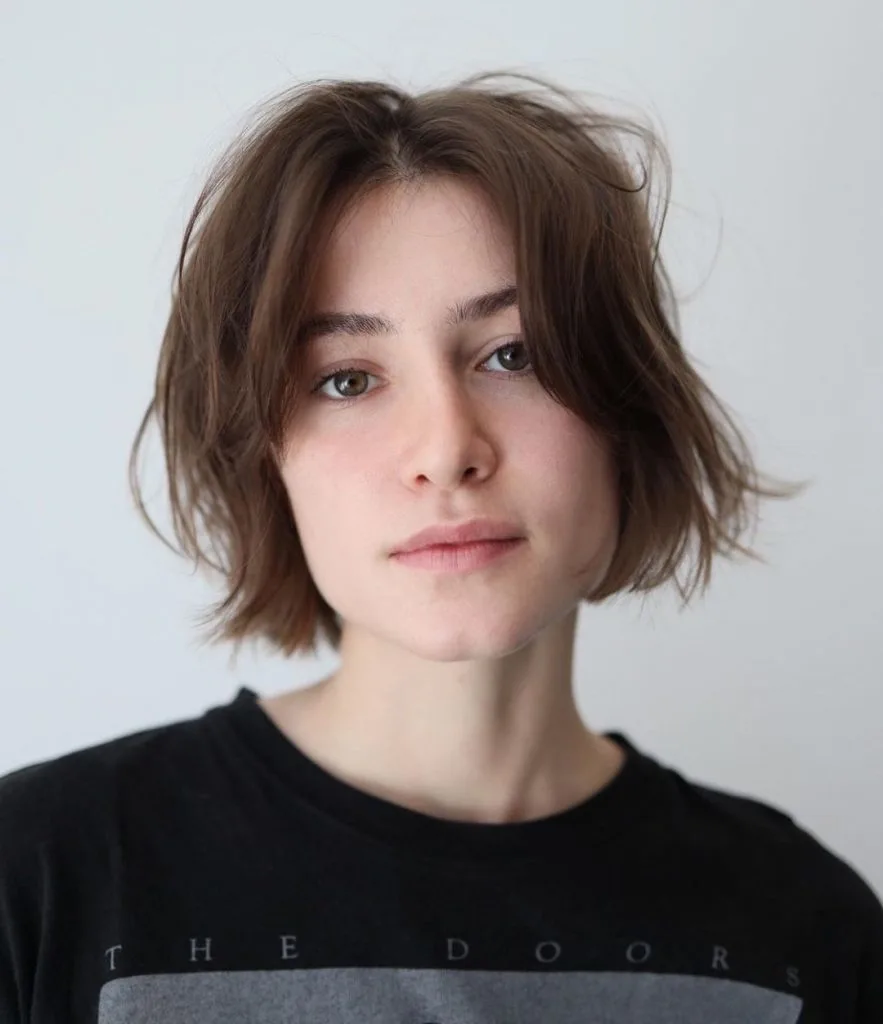 One of the selling points for the French bob is that it's low-maintenance yet chic, and whichever option you go for, this statement holds.
21. French Bob With Middle Part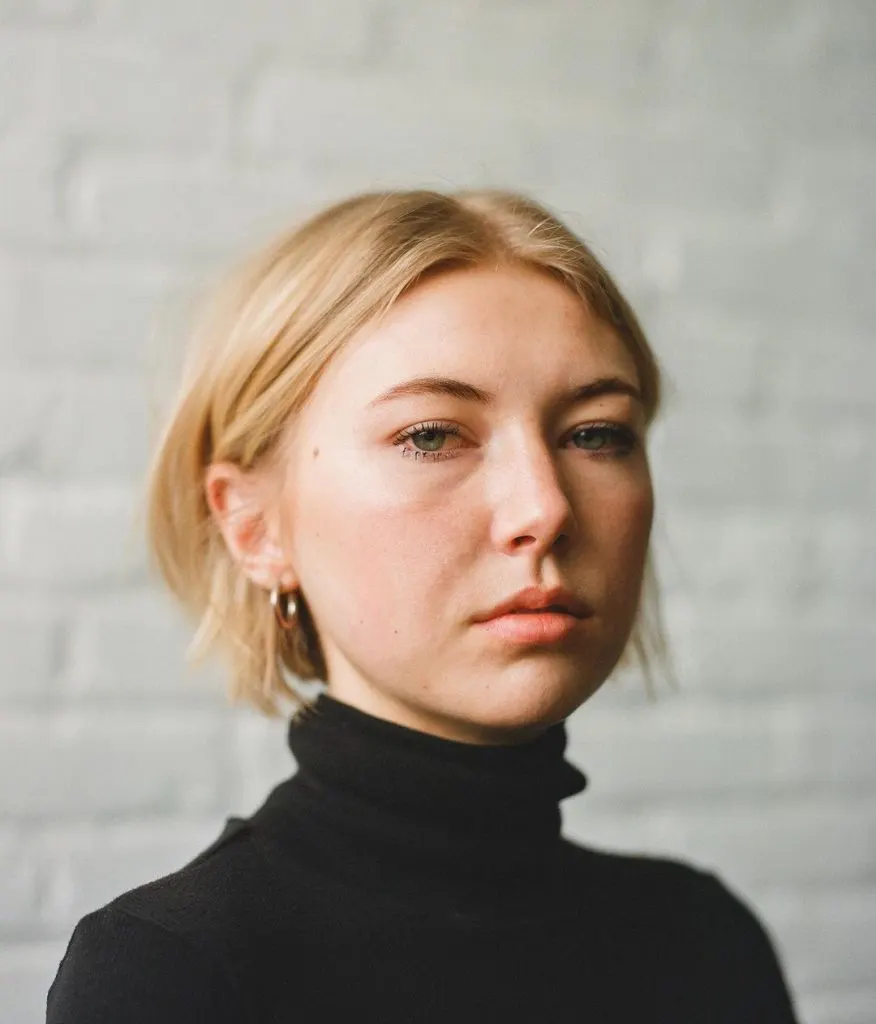 A center part and hair tucked behind the ears can turn the typical French bob into a bit more serious hairstyle. Let the hair behind one ear loose and it instantly becomes flirty.
22. Long Wavy French Bob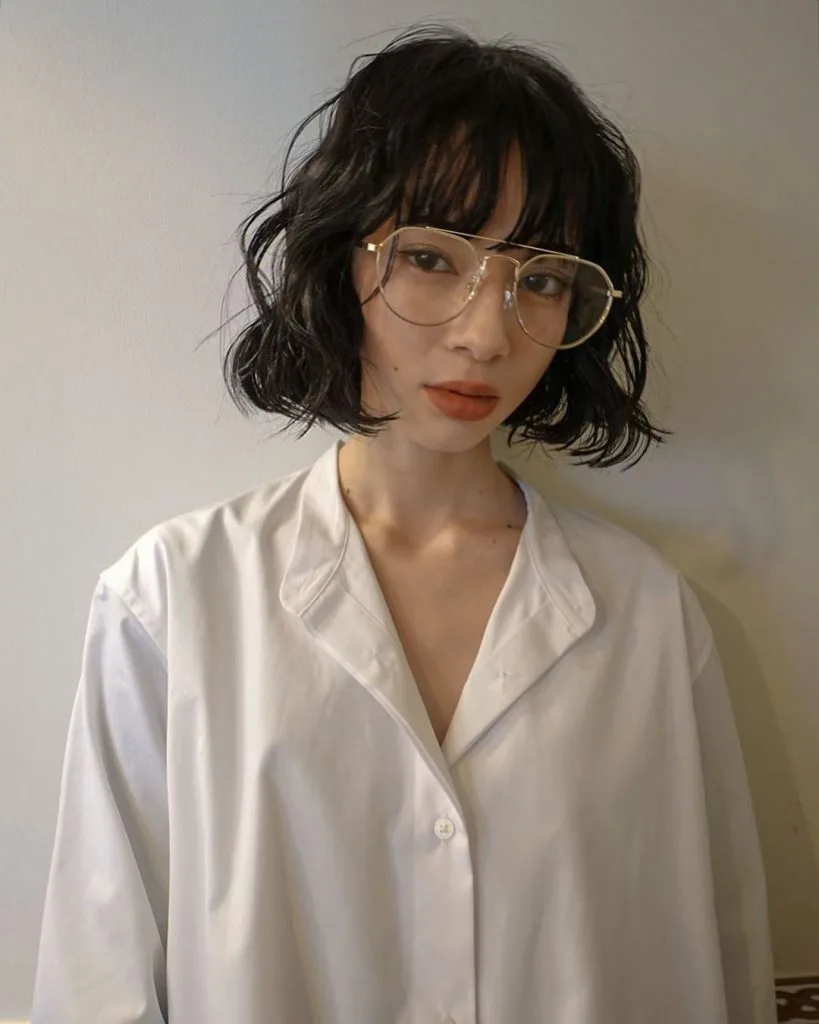 Even if you decide to grow out a French bob, it will take a while before it stops looking good, so it also makes a great transitional haircut.
23. French Bob Haircut For Thick Hair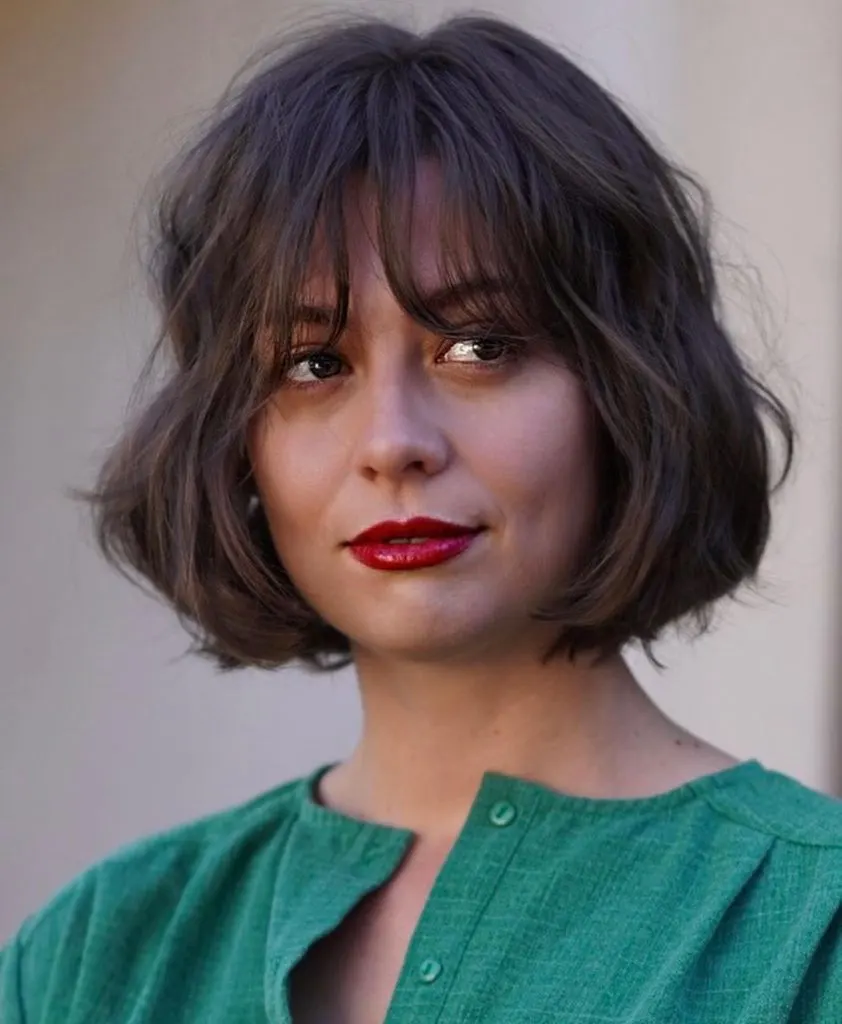 The clean lines specific to the French bob flatter thick hair without having to thin out the ends—a great option if you prefer a blunt cut bob.
24. French Bob With Baby Bangs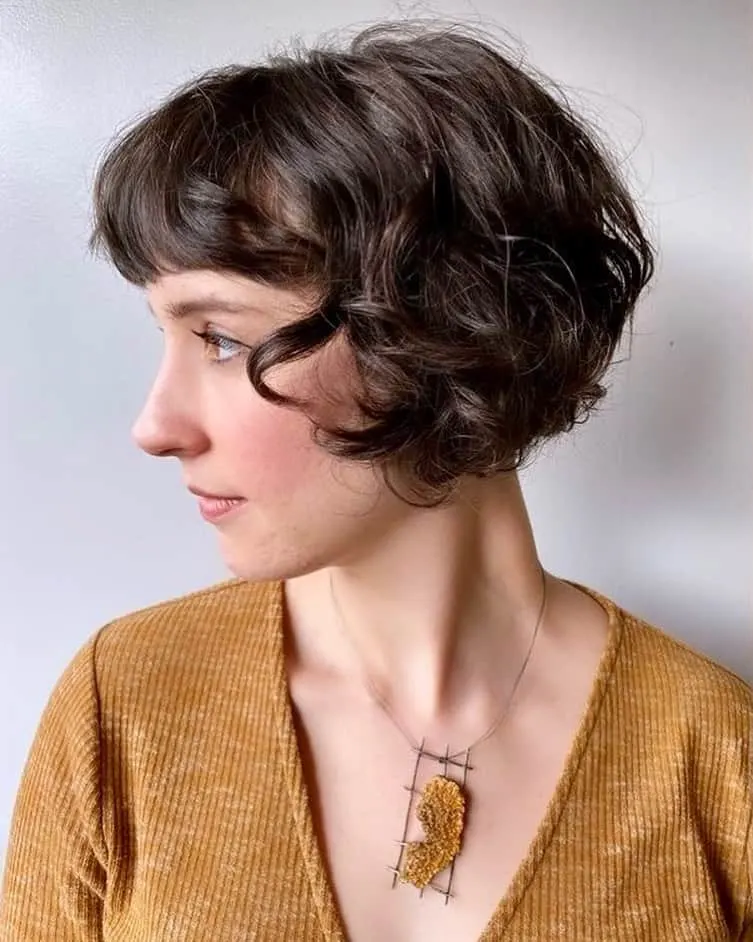 All types of curls look good in a French bob. Here, large 3A curls look effortless and natural cropped to lip length.
25. Short Curtain Bangs French Bob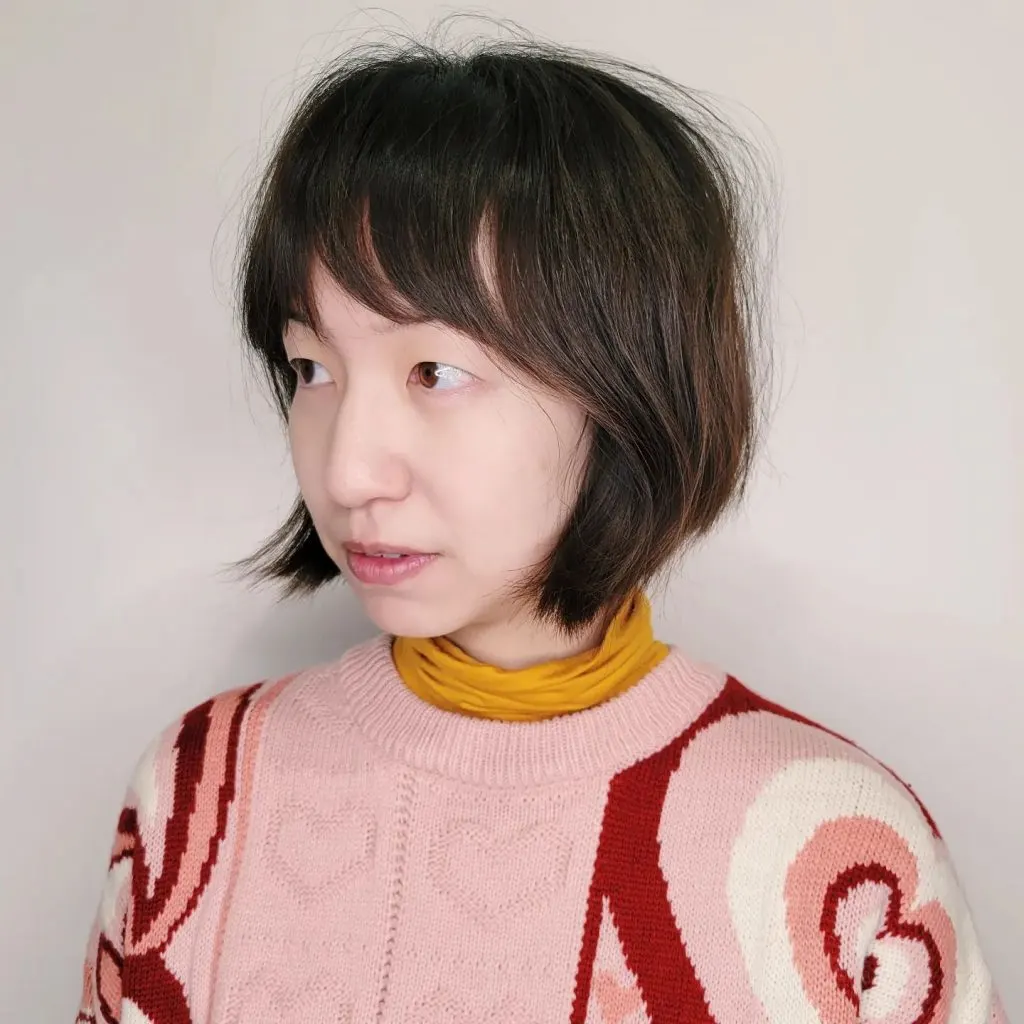 If you want to focus on a certain feature of your face or draw attention away from one, playing with the length and the shape of of your bob and the bangs can get you the desired results.
26. Middle Part French Bob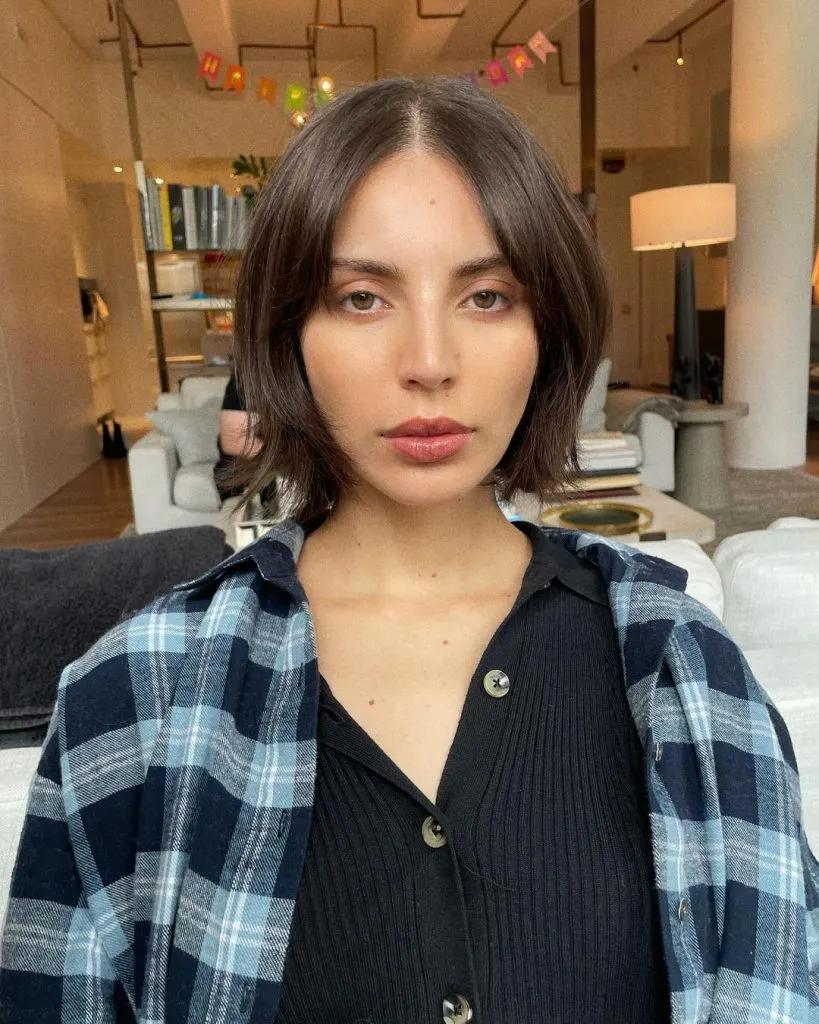 The idea that ties together all the possibilities and varieties included in the French bob: that it's a natural look that looks good whether or not you style it at all. A truly effortless style.
27. Blunt French Bob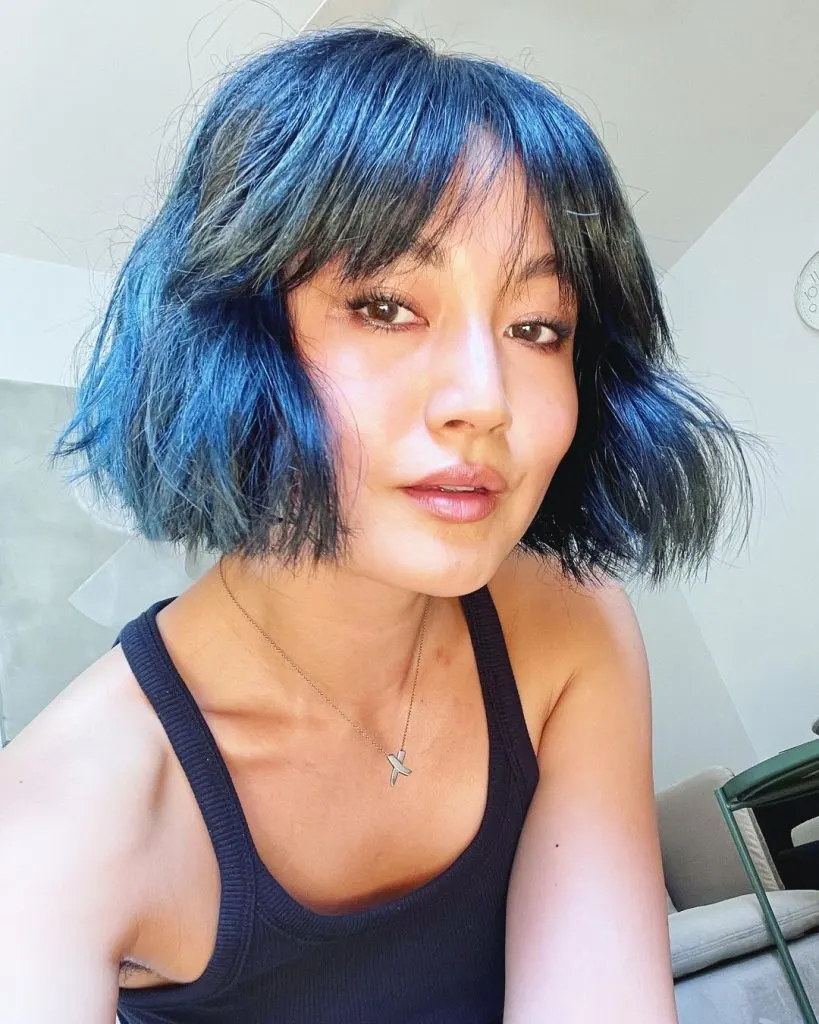 Unless your hair is naturally quite coarse, you'll need some product to make it look as textured as this jaw-length blunt bob. If your hair is fine and you'd like to achieve this look, some salt spray should do the trick.
28. Wavy French Bob With Bangs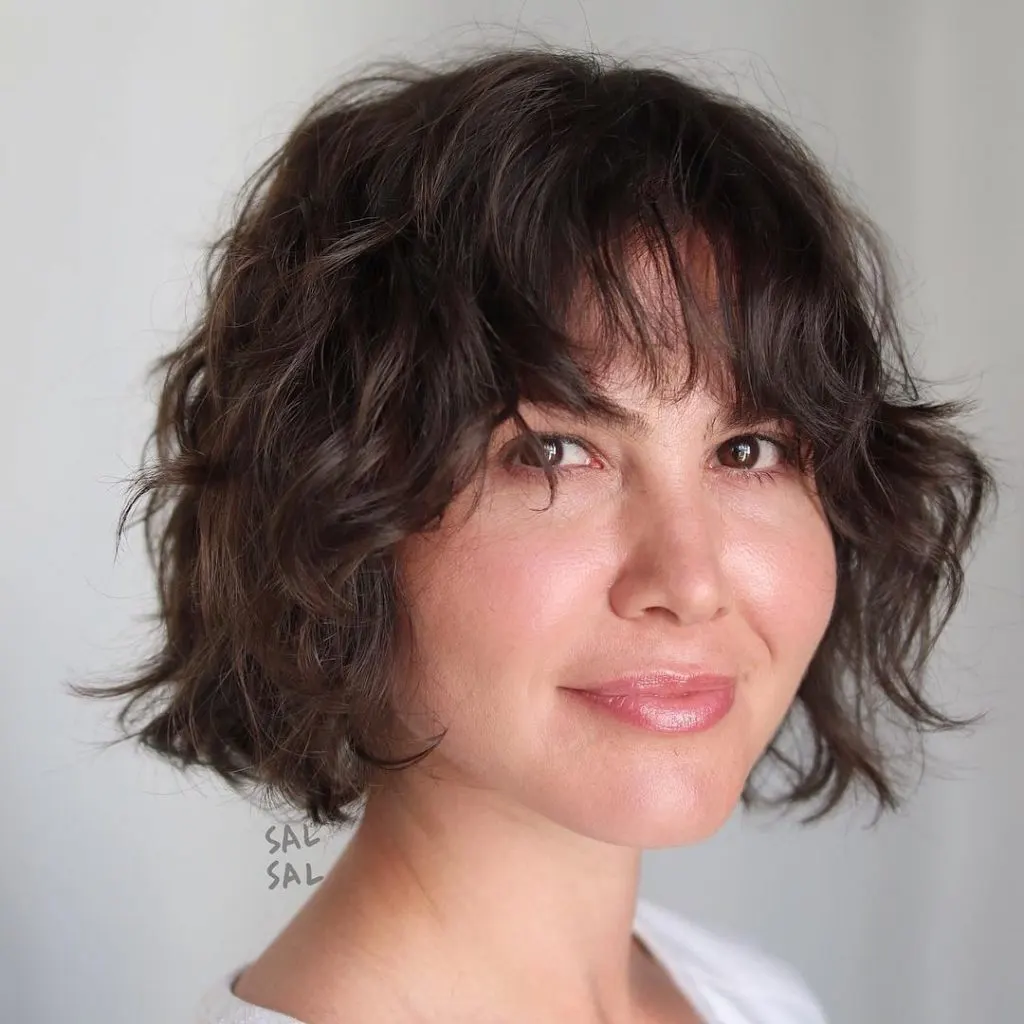 Imperfectly perfect is an apt description of the French bob; it's the combination of skillfully cut hair and a carefree approach to styling that makes it look so cool and stylish.
29. Blunt French Bob With Fringe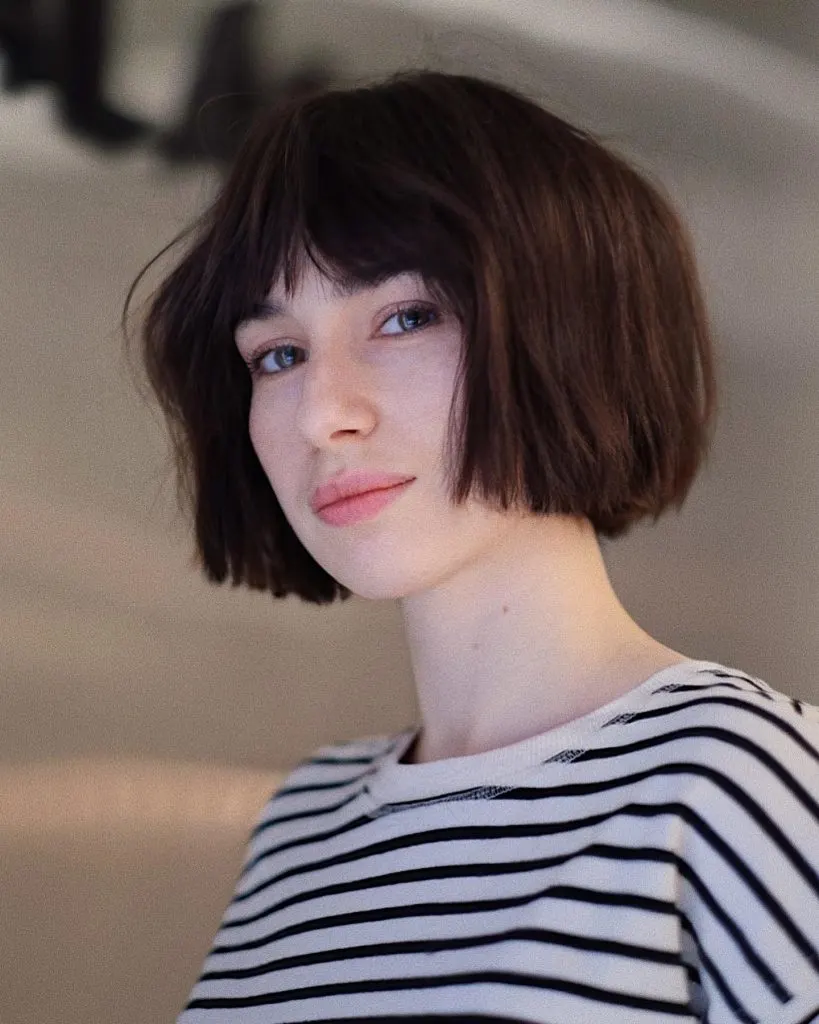 Just because you don't need to style a French bob, it doesn't mean you shouldn't—it can always be tweaked to suit your preferences.
30. French Bob With Short Curtain Bangs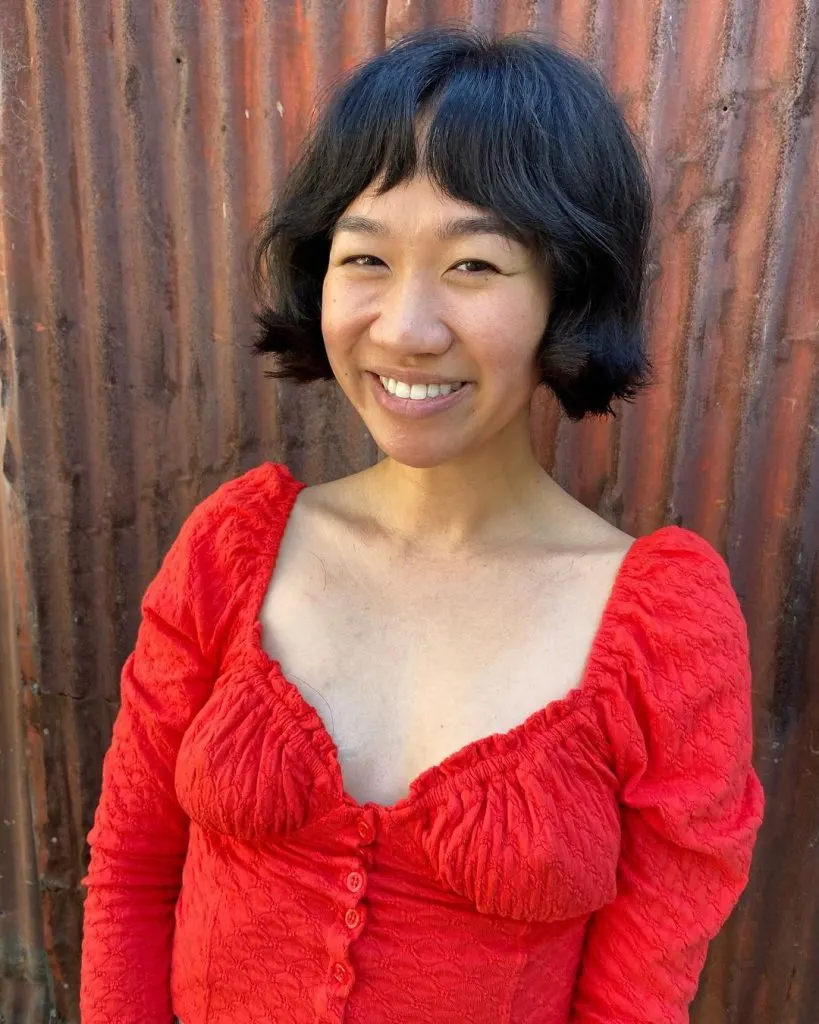 To get a natural-looking bend in the front part of the hair, simply tuck the strands behind the ear as you air dry your hair. To avoid frizz, apply some styling cream to damp tresses.
31. Short French Bob With Fringe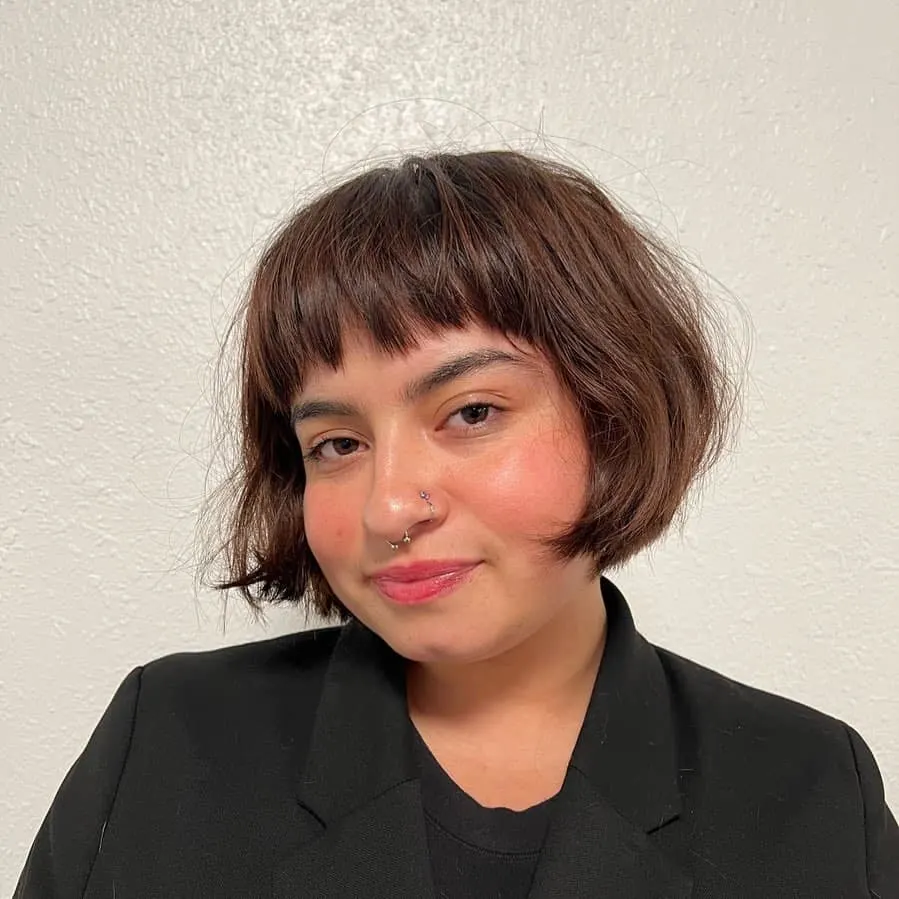 No matter how laid-back and natural you wear your French bob, it always exudes classic elegance. A timeless style!
32. Messy French Bob Haircut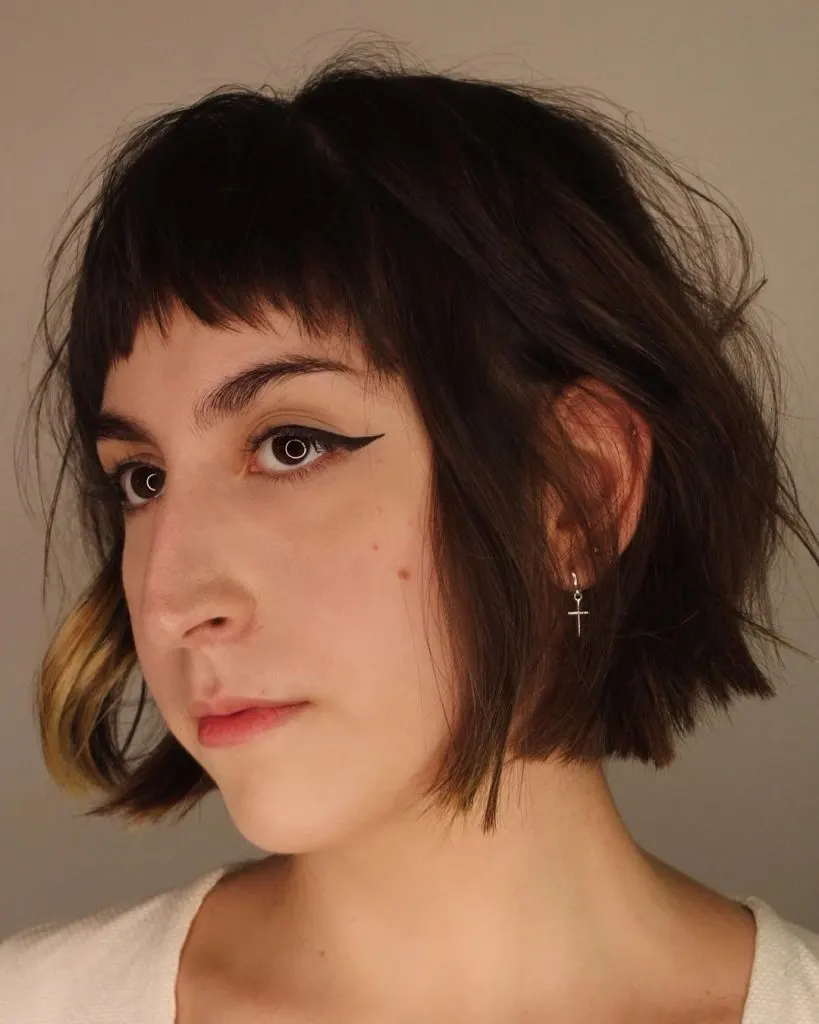 For an alt look, go super short with the bangs and scrunch your hair as it dries to make it fluffy.
33. French Bob Hairstyle Without Bangs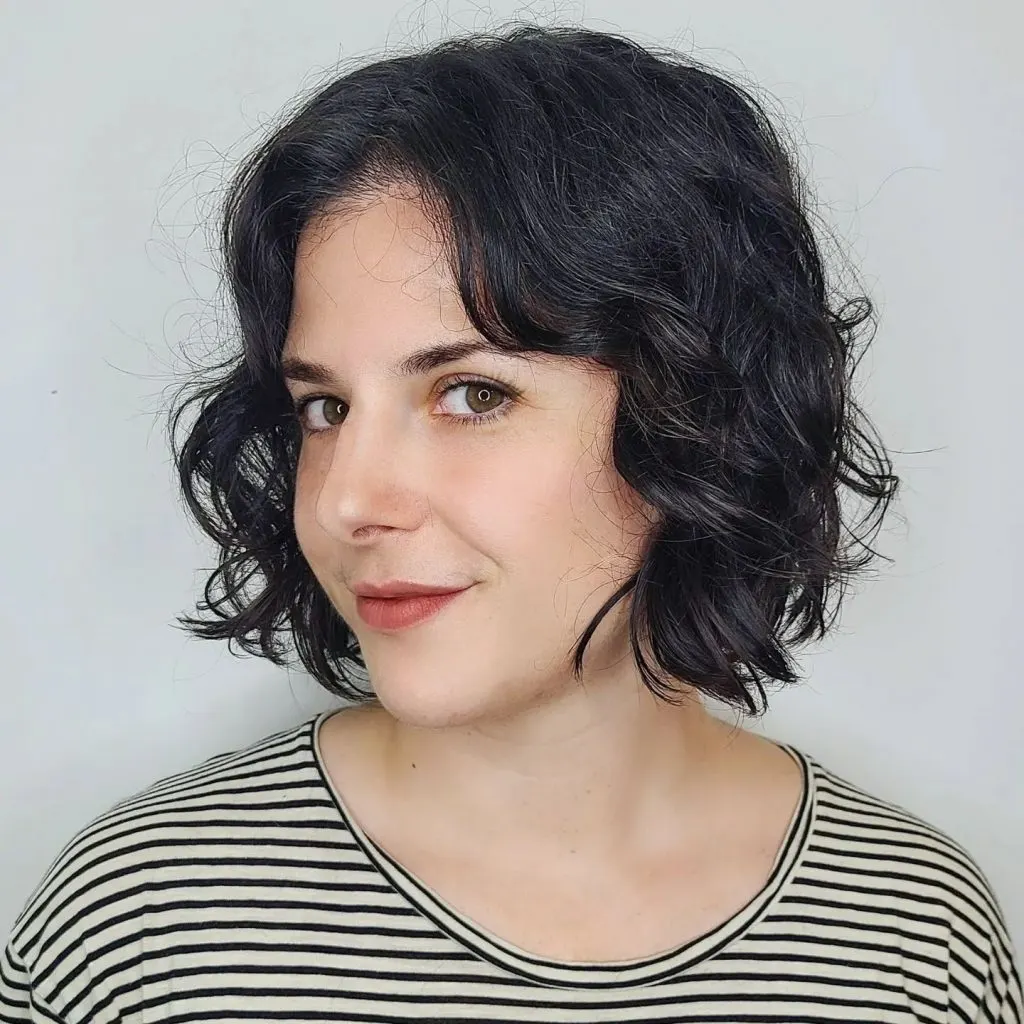 If you have curly hair, you might prefer some shaping at the bottom instead of a completely blunt look for your French bob.
34. Wavy French Bob With Fringe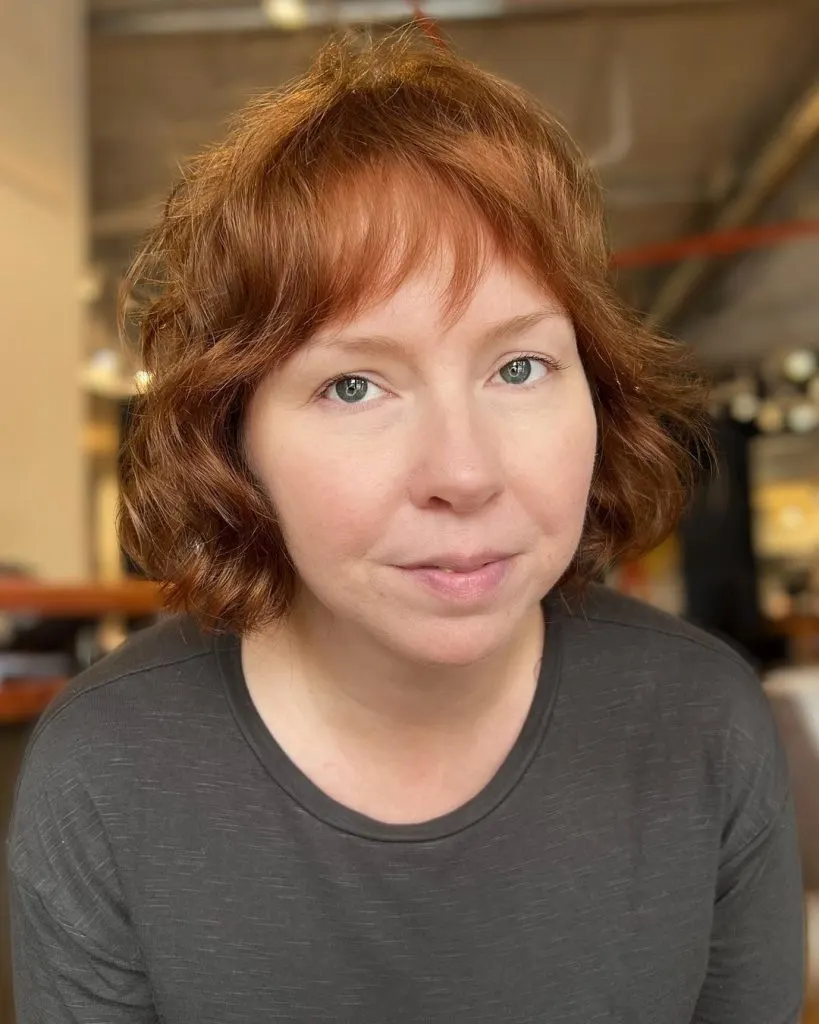 This super cute style brings some shaggy bob haircut energy to a French bob—the layers give it a volume boost and it looks great with curtain bangs.
35. Chin-Length French Bob With Curtain Bangs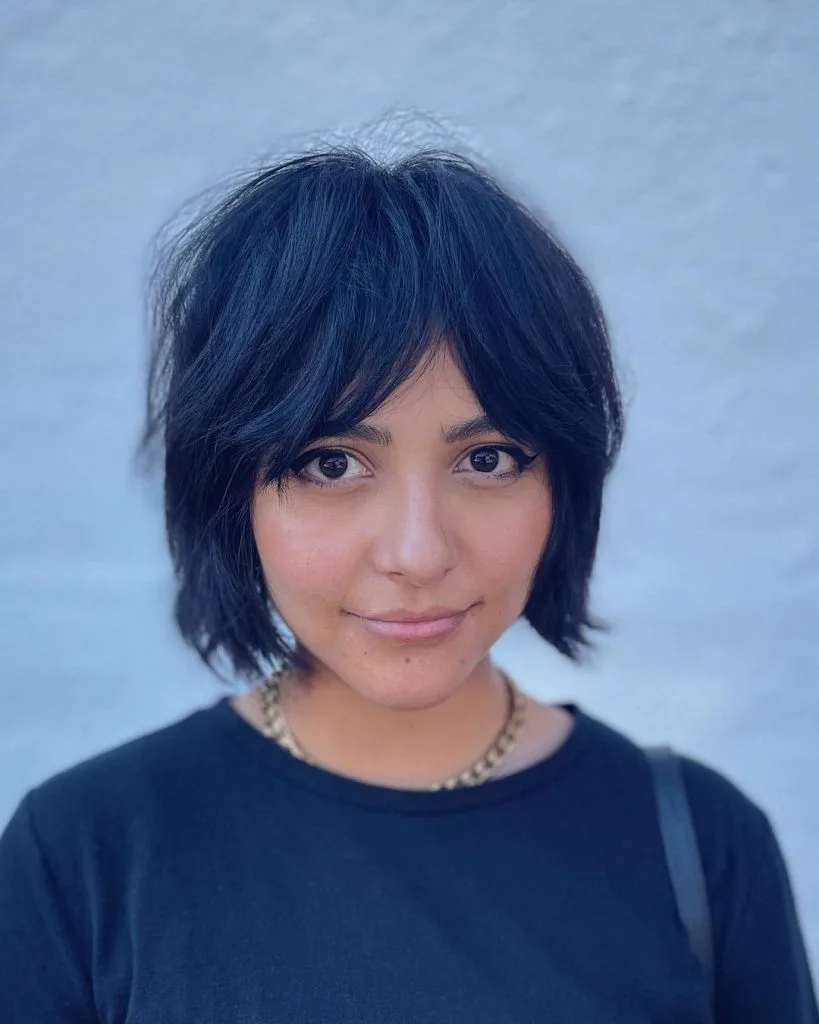 Draw attention to your eyes by framing your face using bangs and cropping your bob to chin length or even shorter.
36. Curly French Bob With Bangs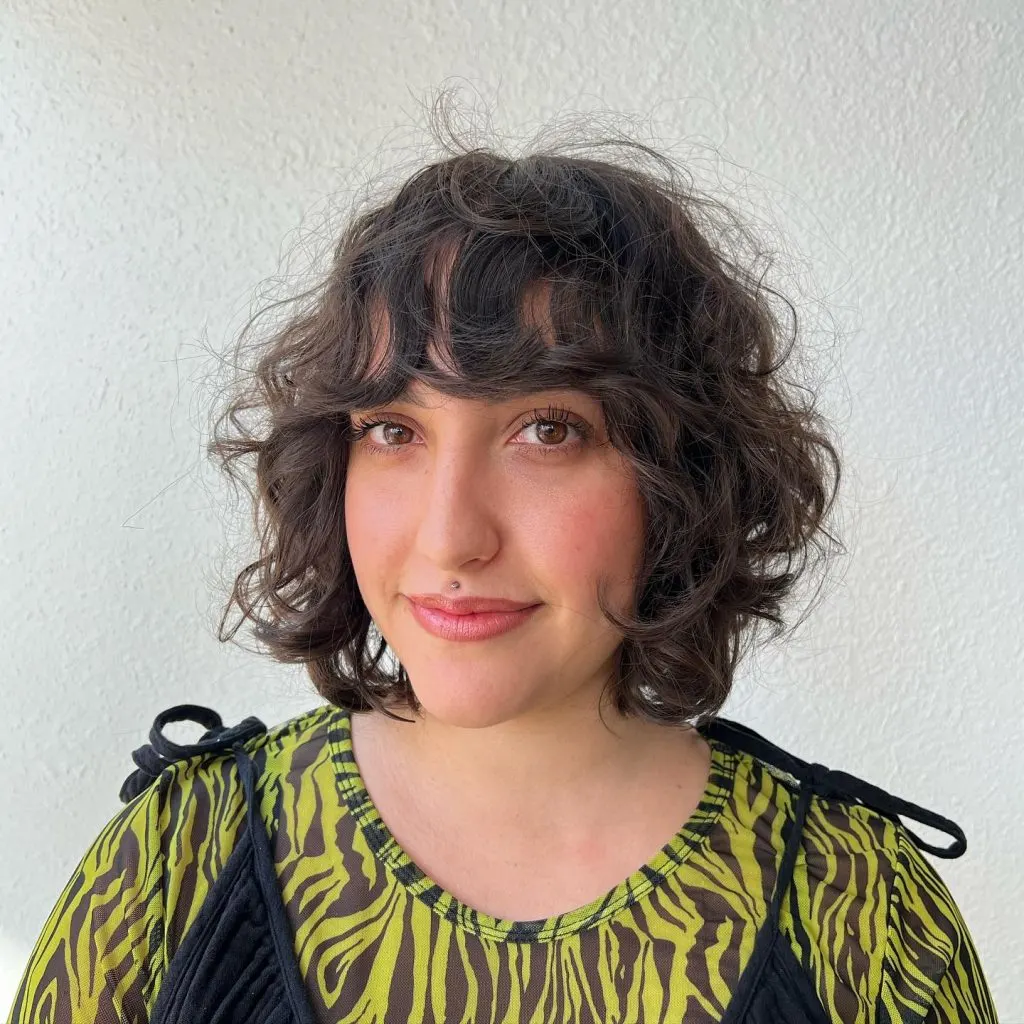 The best thing about the French bob is that it works with your texture and not against it—this is what makes it so easy to style.
37. Curtain Bangs French Bob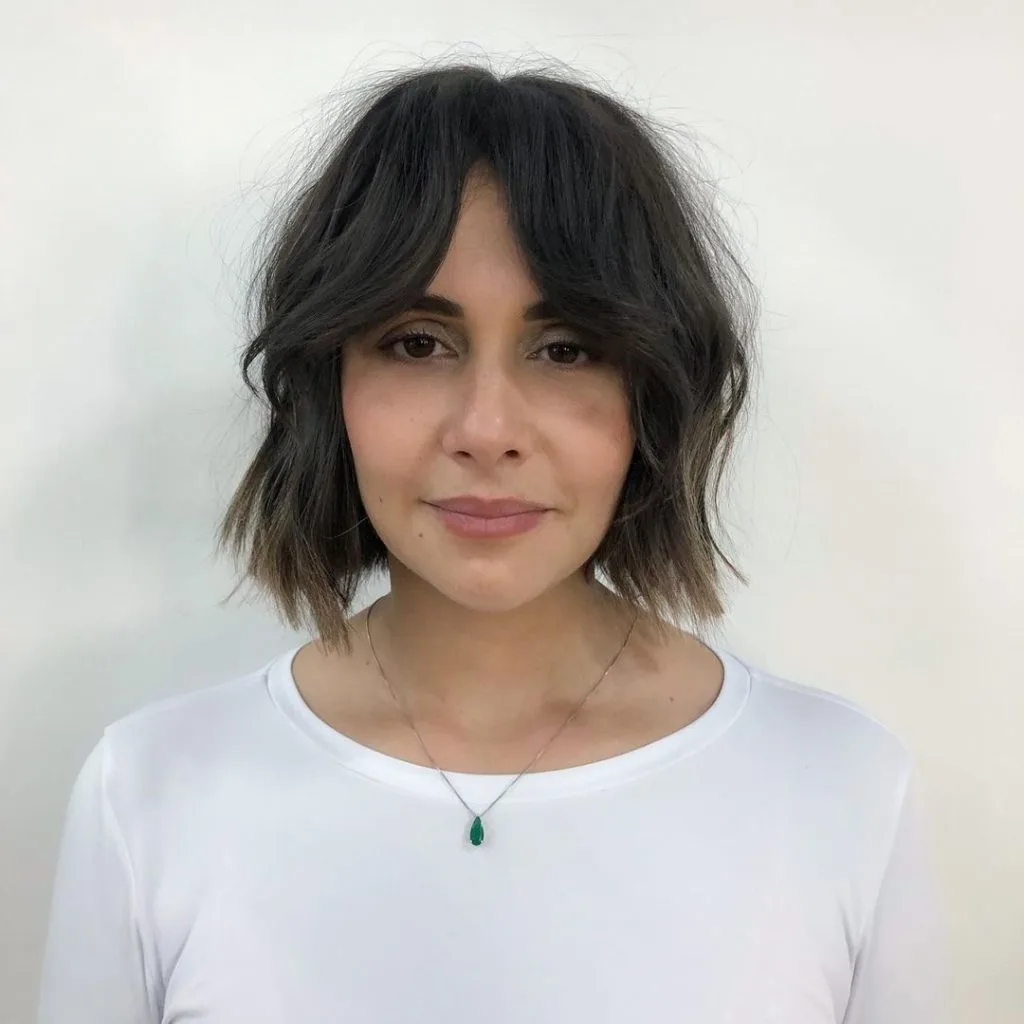 For a more modern look, combine choppy ends with curtain bangs. Looks great even as it grows out!
38. Lip-Length French Bob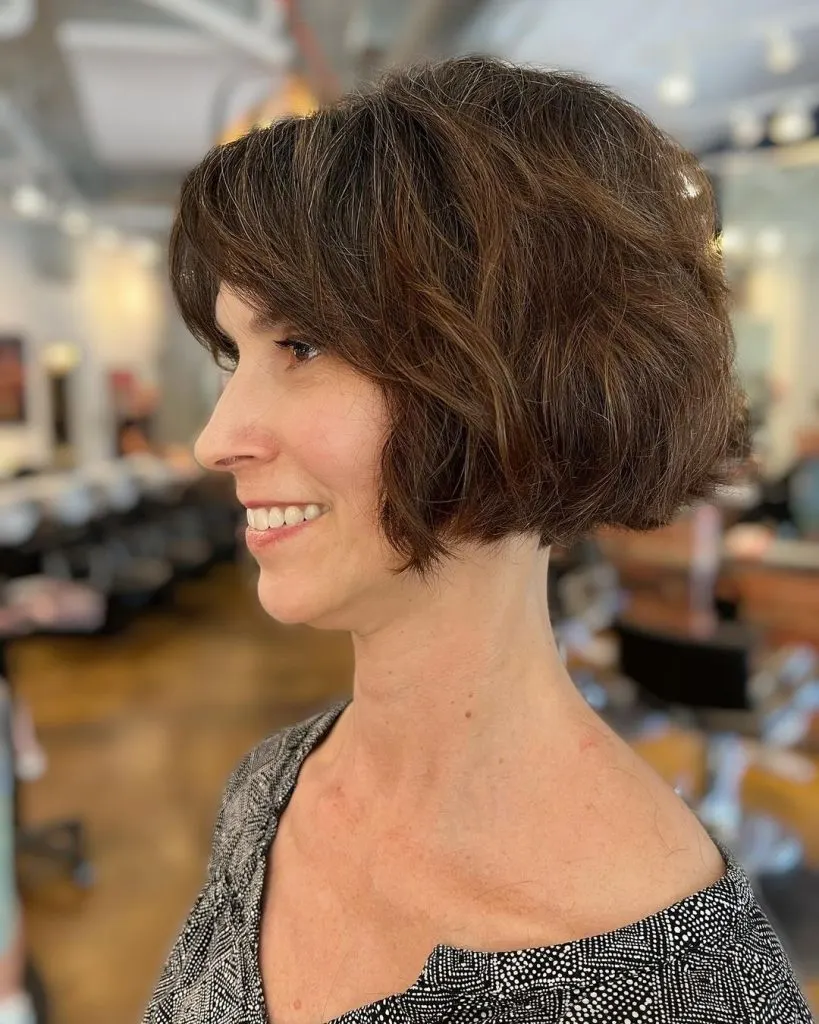 A more classic French bob look is ear-length, natural and with short bangs. If you can't decide what your bob should look like, this is the combo to go for.
39. Vintage French Bob Haircut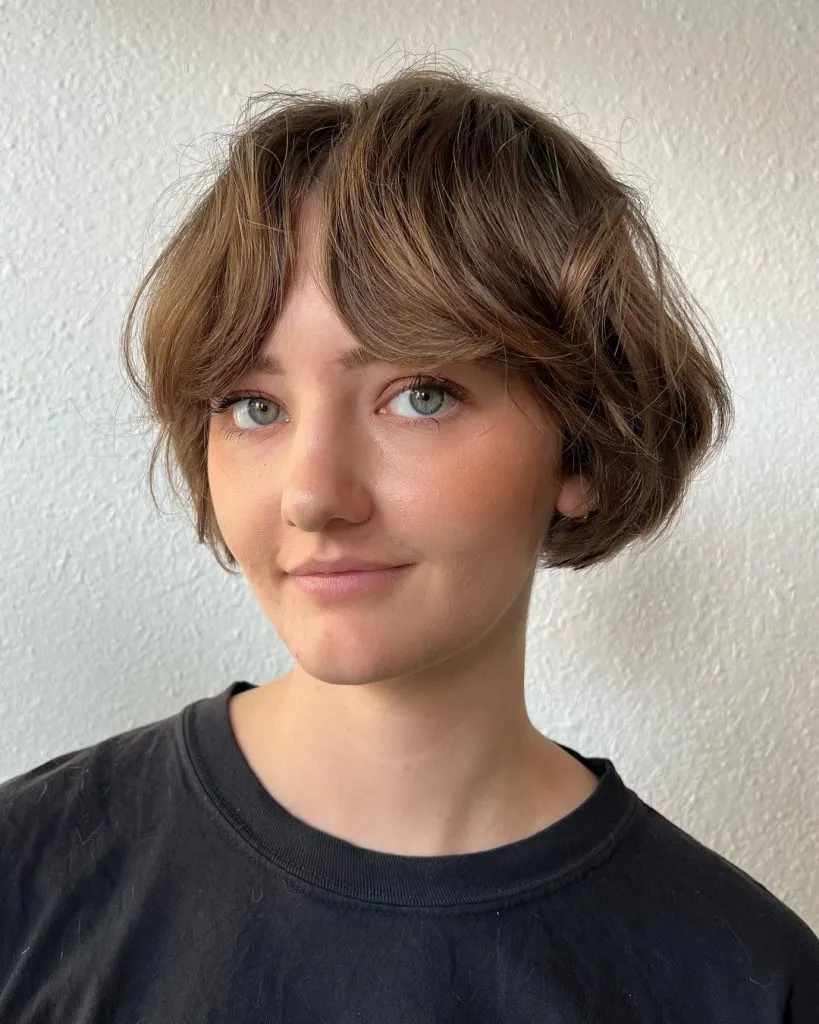 To get your bangs to sit exactly where you want them without having to style them using heat, simply twist and place them where you want them to go as your hair dries.
40. Side-Part French Bob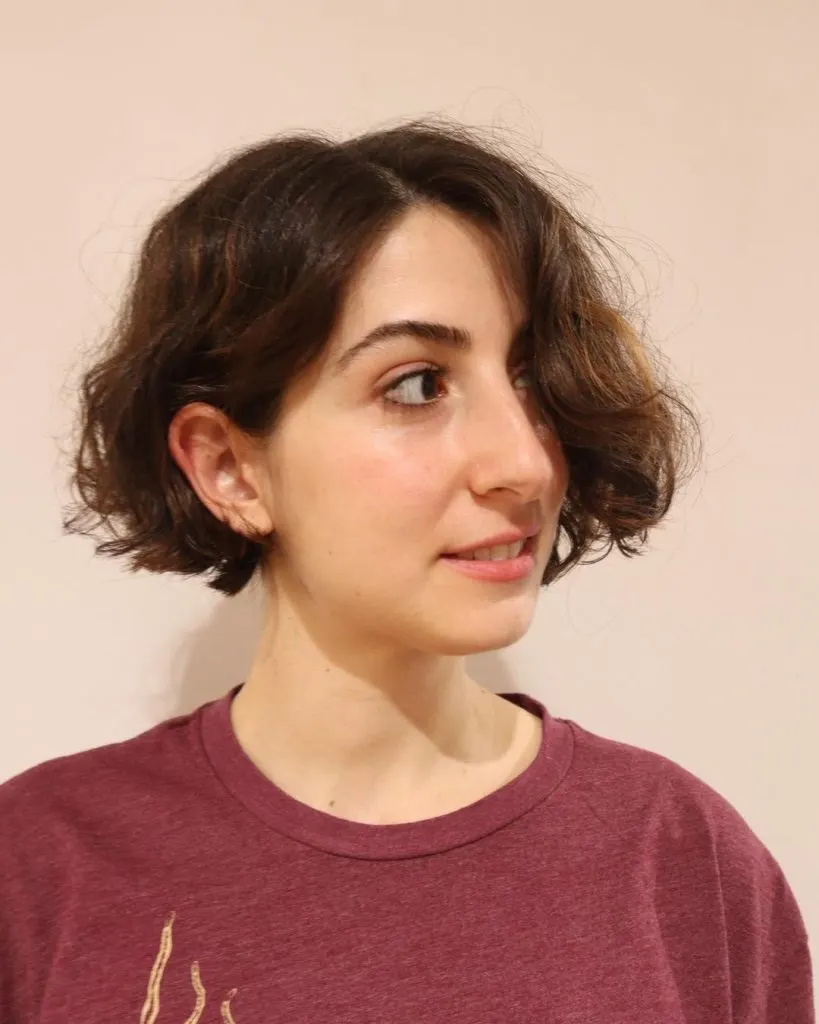 The geometric lines of the French bob flatter wavy hair by giving it shape without tapering the ends. Wear side-parted and tucked behind one ear for even more classic charm.