The main appeal of an undercut is that it instantly makes your look edgy, but what if you want something a bit more subtle? The hidden undercut bob lets you pick when to show and when to hide your wild side; when to make a statement or switch things up.
Here are some amazing undercuts to take to your hairstylist.
1. Lined Hidden Undercut Bob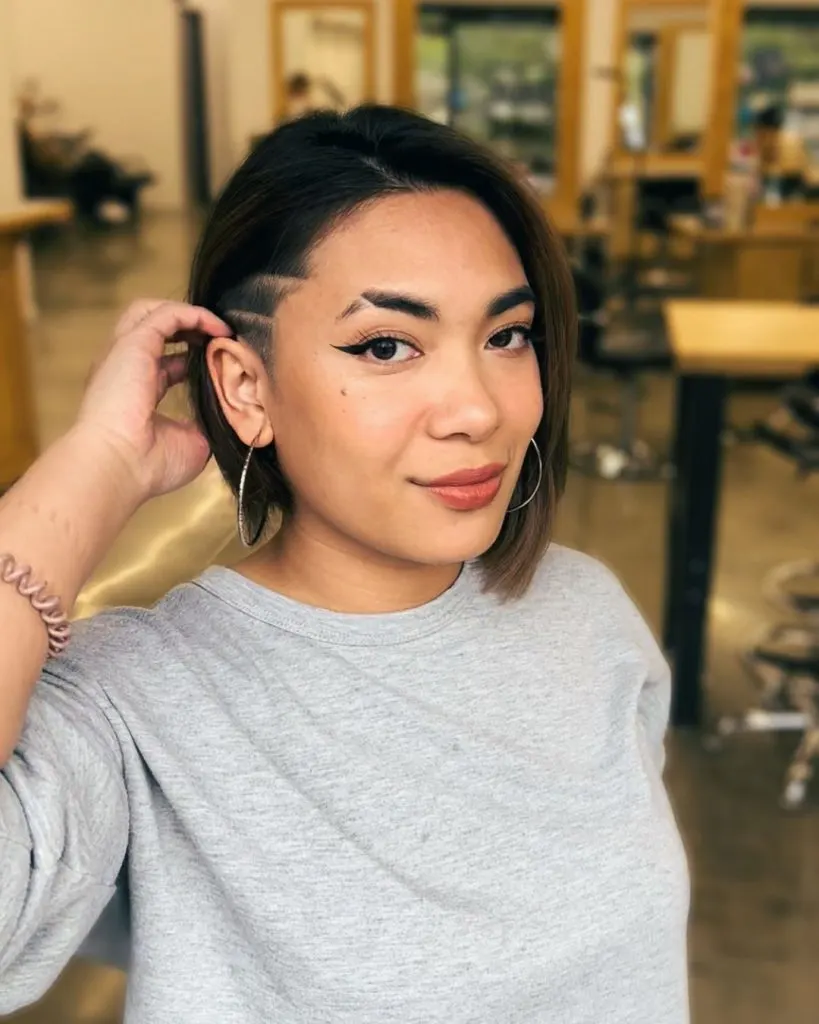 A hidden undercut is like a secret: you can keep it to yourself or choose to reveal it. This sleek jaw-length bob is a timeless, elegant haircut, but the shaved sides decorated with lines underneath turn it into something unconventional and interesting.
2. Pattern Design Hidden Undercut Bob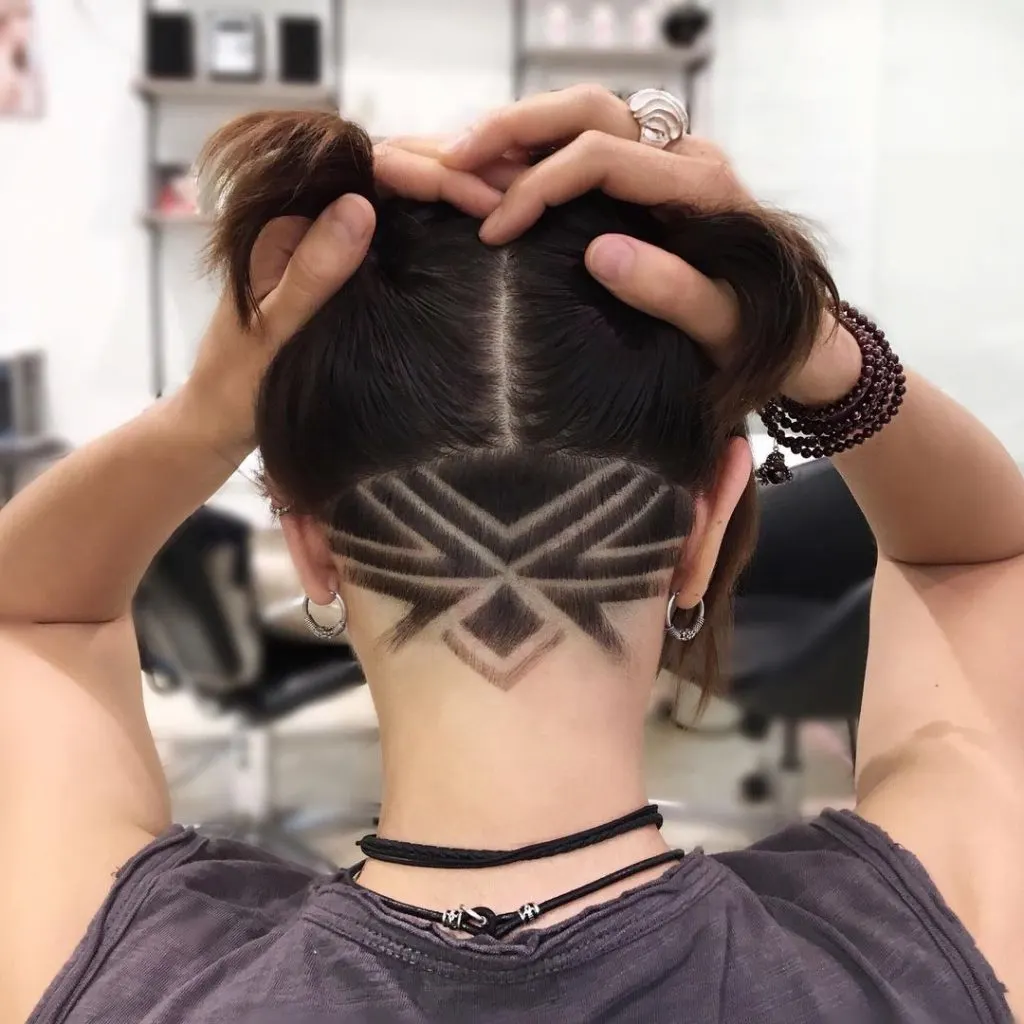 The draw of the undercut combined with some length is that it's a part of a bigger story. On its own, shaved head and an edgy pattern would be a little too daring for most people, but as a hidden undercut, this geometric design becomes much more accessible—and too cool to resist.
3. Curly Bob With Undercut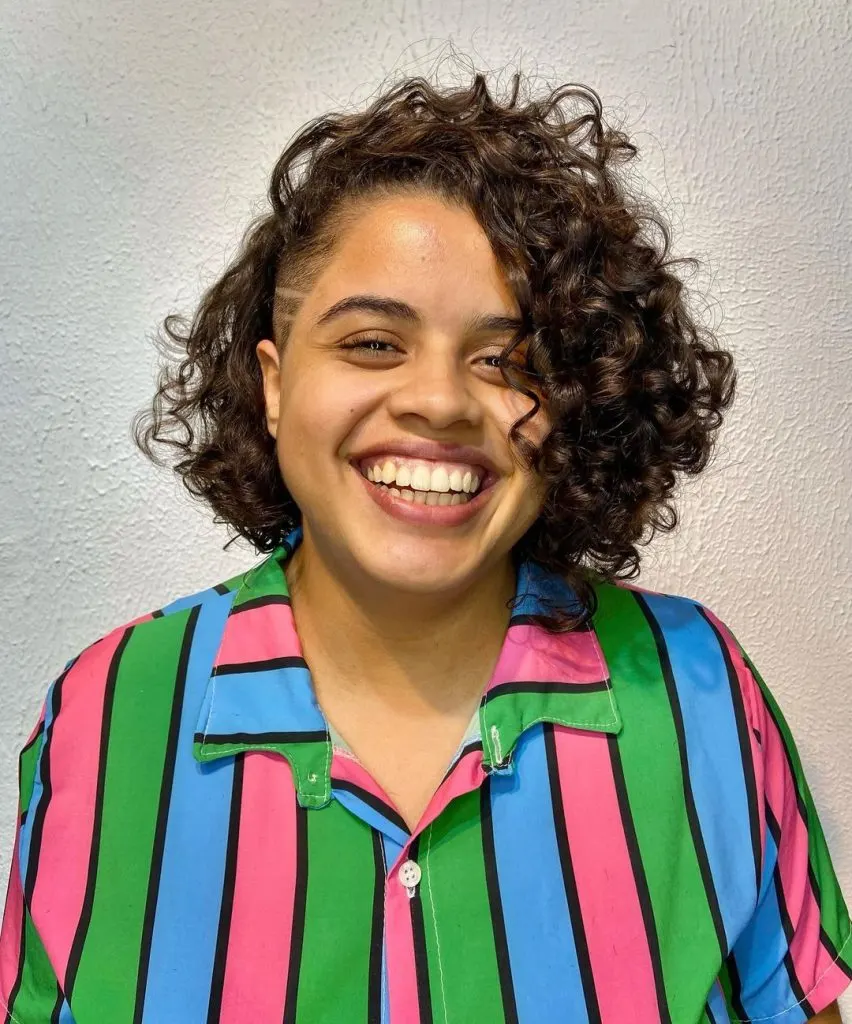 "Edgy" is the first thing that comes to mind when describing an undercut, but how about "cute"? This adorable long curly bob becomes a little cheeky—and somehow even more charming—with a small undercut on the side of the head.
4. Bob Undercut For Thin Hair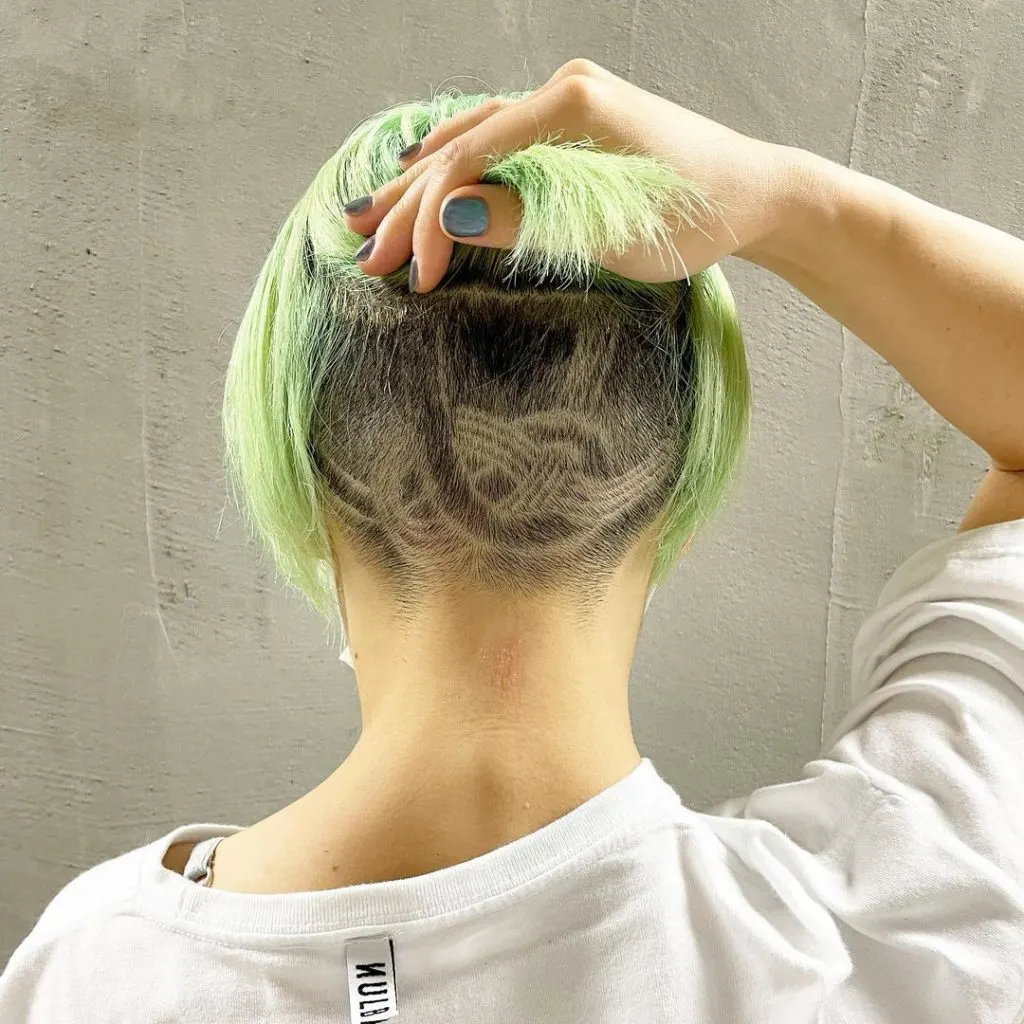 Should you pass on the undercut if you have thin hair? It depends on what you want to achieve. If your hair goals is a full-looking mane with lots of volume, then you should probably hold back. But if you want to make a statement that comes with having an undercut hairstyle, then go for it.
5. Bob With Undercut Nape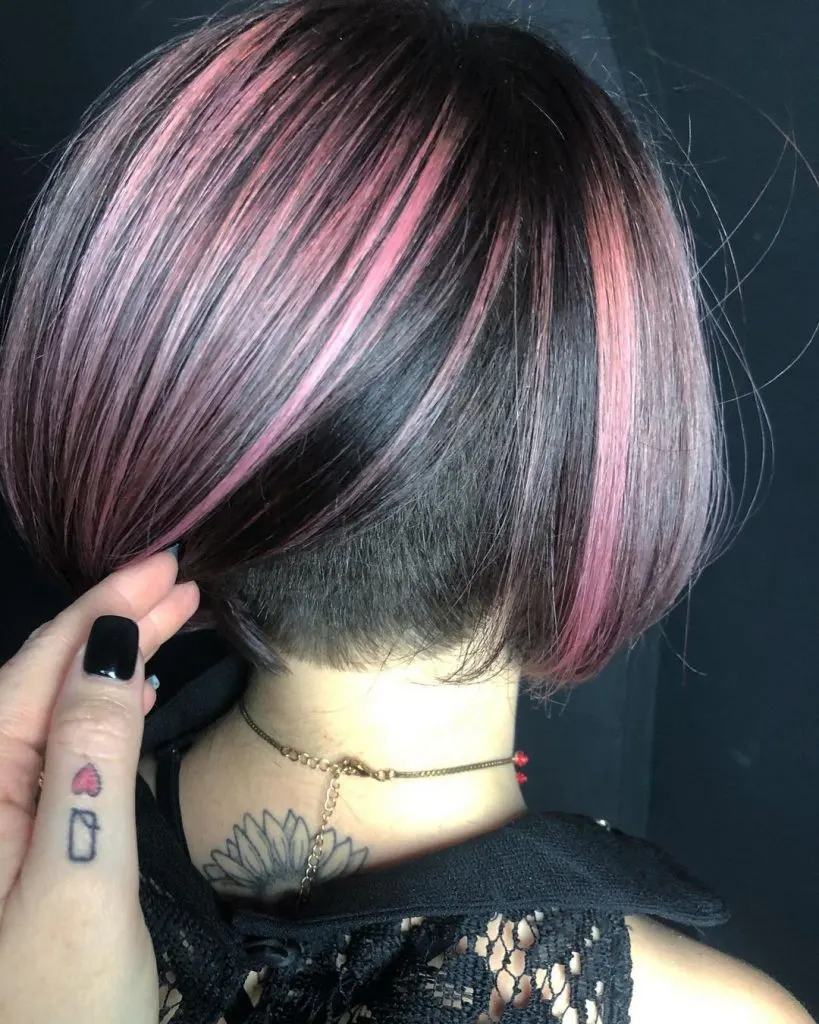 Shaving a bit of hair in the back and creating a hidden undercut is an easy way to spice up a hairstyle without going too far—if you decide you don't like it, just wear your hair down until it grows out a bit.
6. Long Bob With Undercut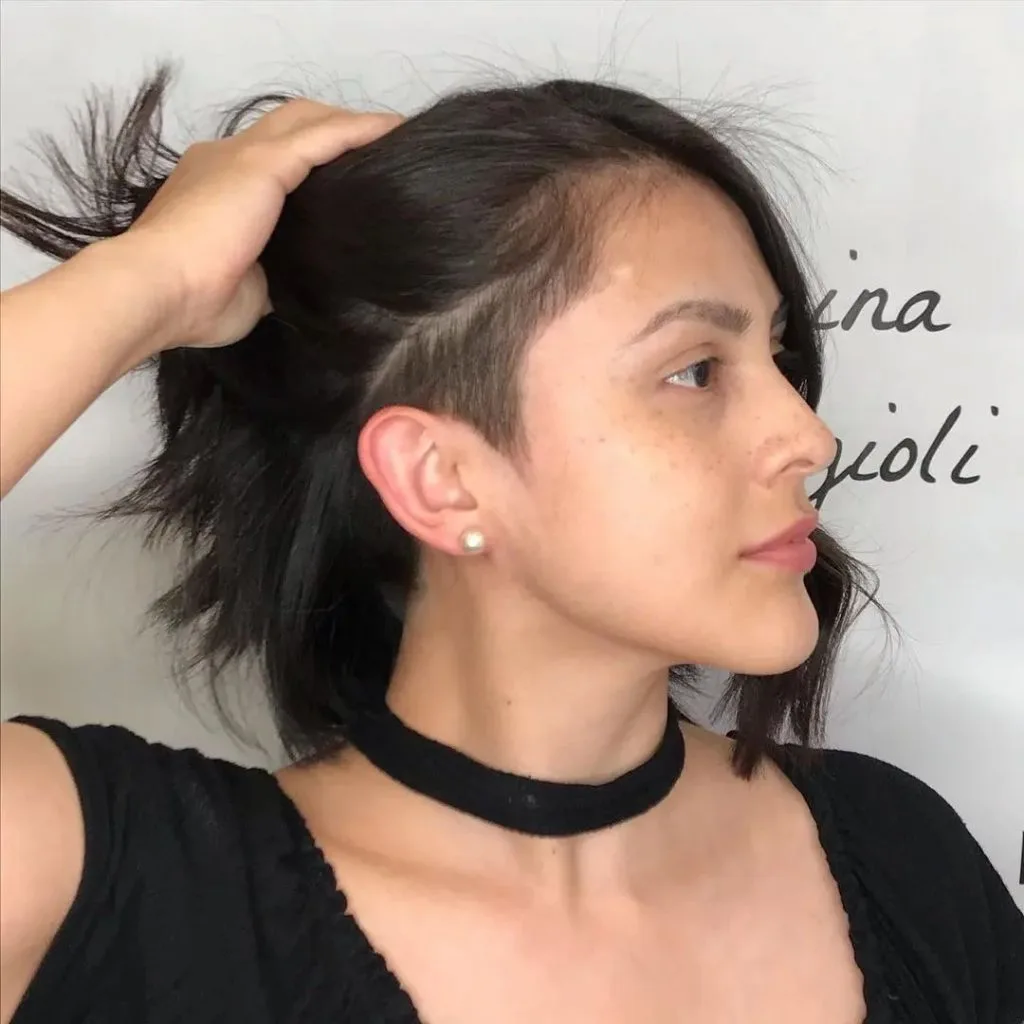 An undercut is a way to make your hairstyle unique, but it can also be used to take off some weight from thick hair without layering. Lightweight and fresh!
7. Undercut Asymmetrical Bob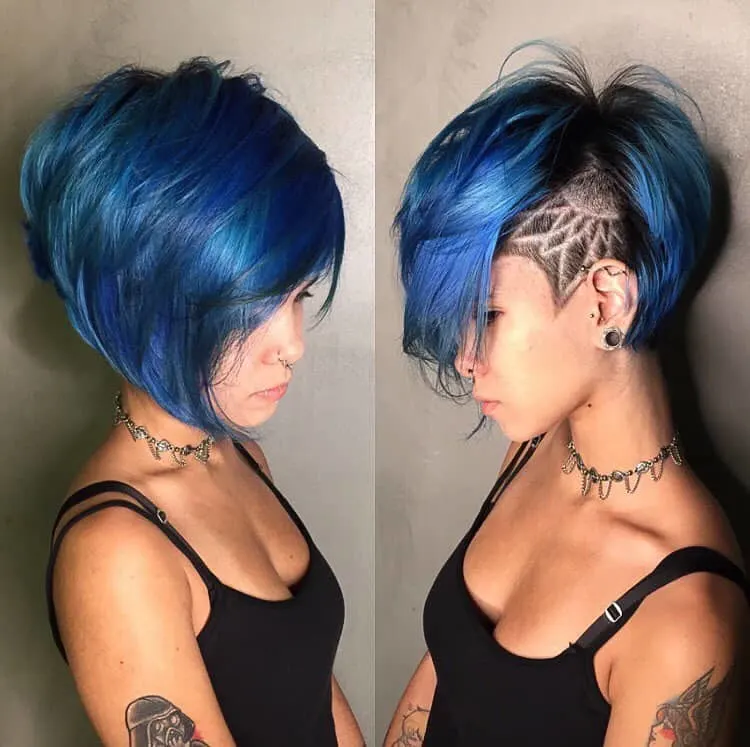 Take your style a step further by getting an undercut with a design that seems interesting and create a wholly personalized look. The best part? Every times it grows out you can get something else.
8. Butterfly Hidden Undercut Bob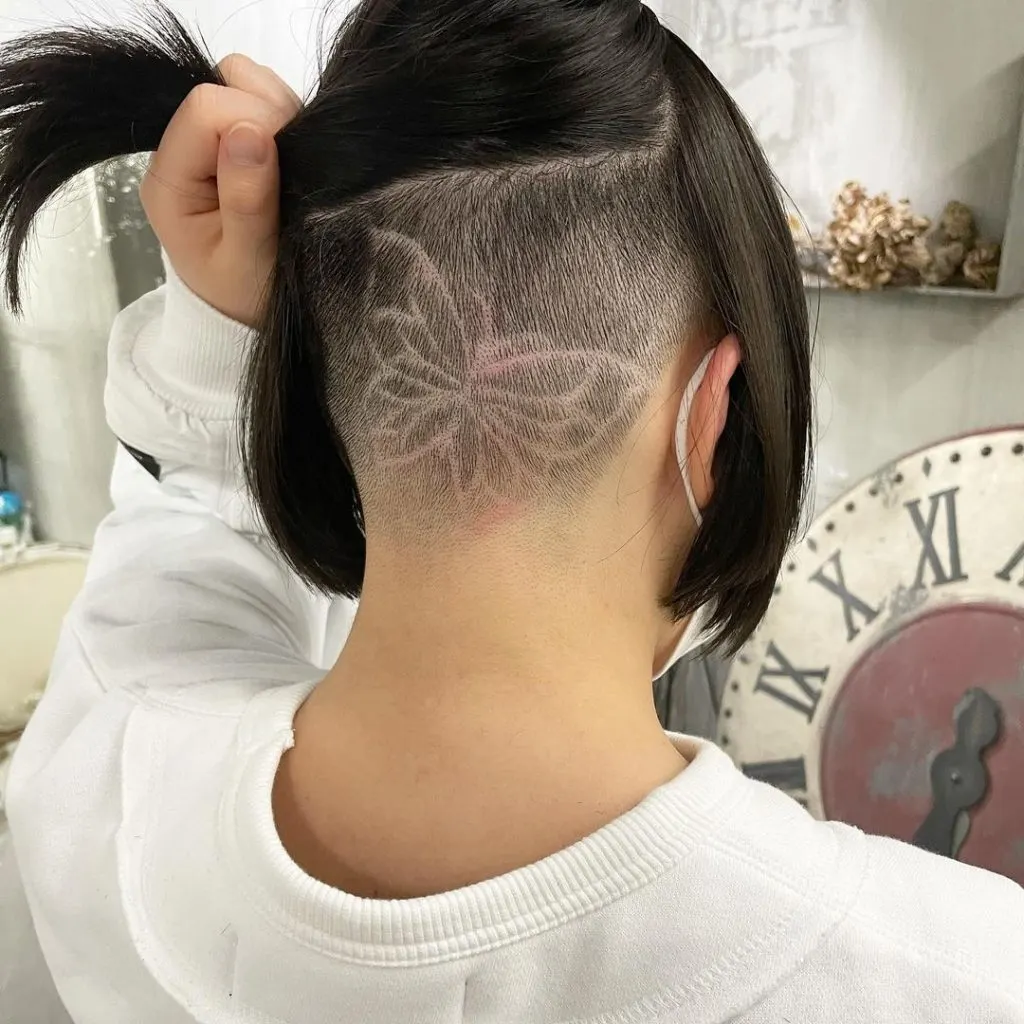 Choosing the cut, the color and deciding how to style your hair are all parts of your self-expression. An hidden undercut creates even more opportunity to explore what you like and how you show your personal style—and you can keep it private if you want to.
9. Edgy Undercut Bob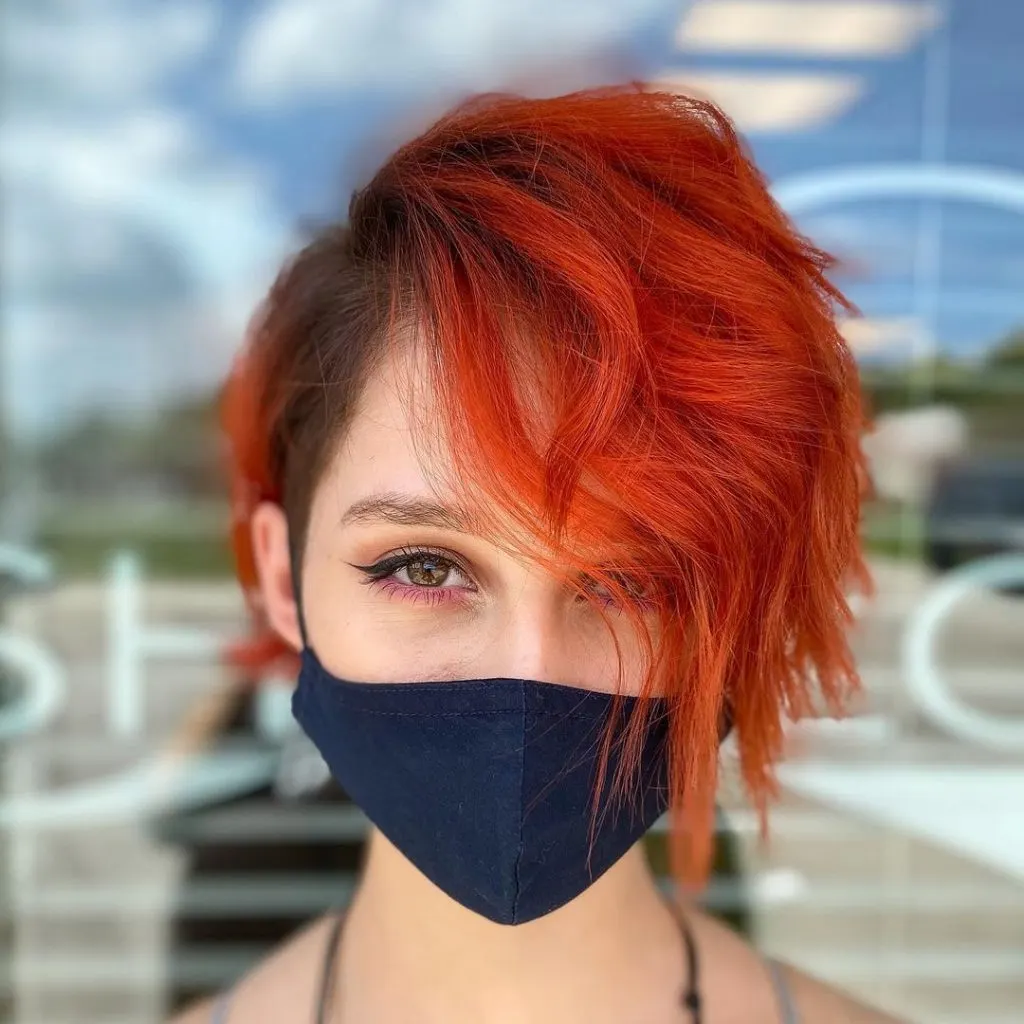 To help your colorful undercut hairstyle look good longer, leave the shaved sides and back natural. Your roots and the undercut will match as your hair grows out, so your style is going to look intentional. This striking hairstyle is all vibrant red flames that really pop thanks to the brown short sides and roots.
10. Hidden Undercut Curly Bob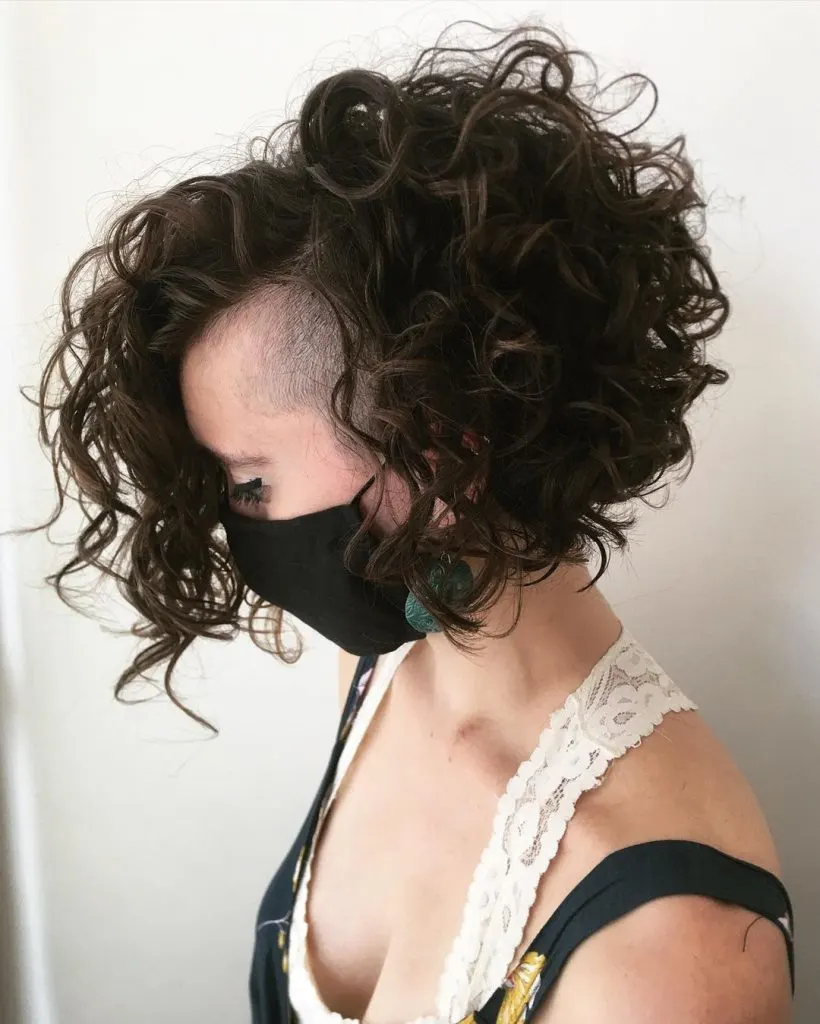 A deep side part reveals the hidden undercut, giving this curly bob an intense vibe—move the parting to the center to hide the shaved sides and instantly get a romantic look with defined bouncy curls.
11. Bob Undercut With Bangs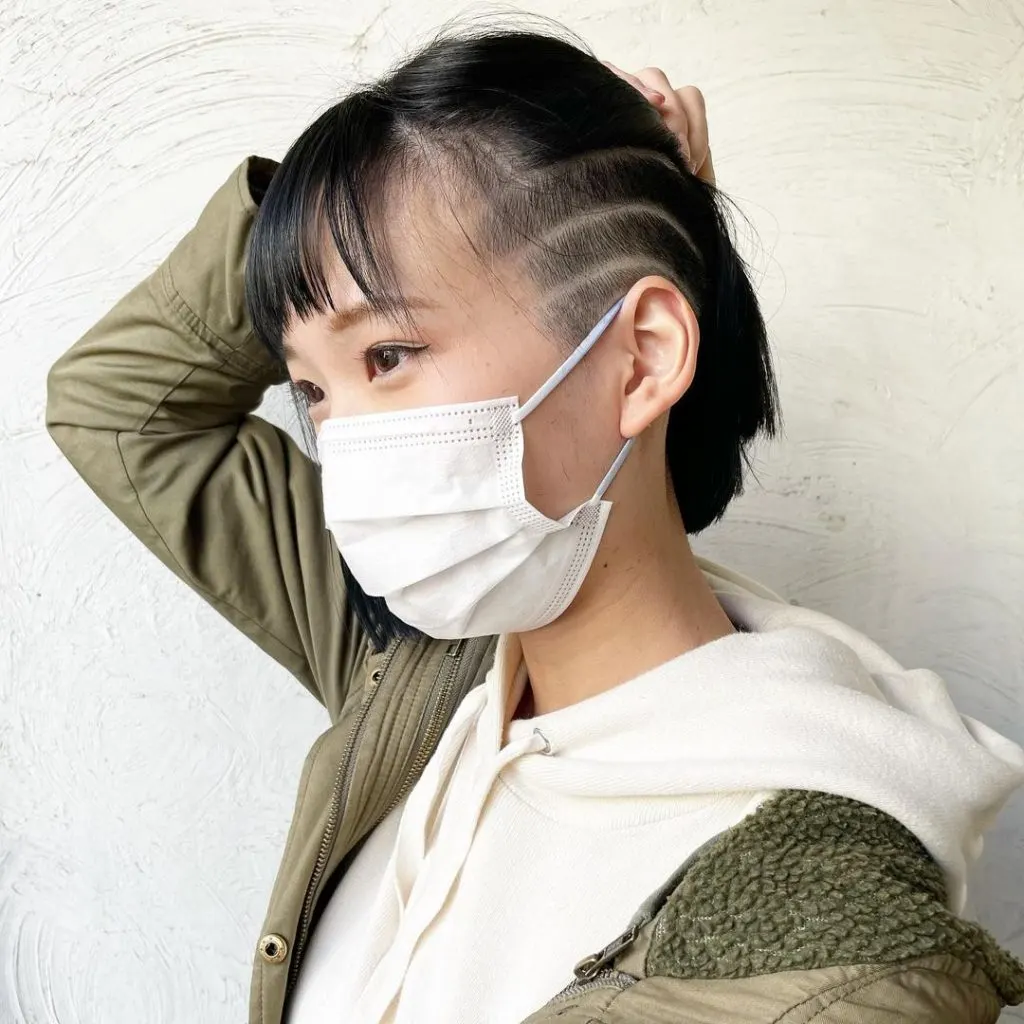 It doesn't get more classic than the chin-length bob with bangs, which makes the hidden undercut completely unexpected.
12. Asymmetrical Bob With Hidden Undercut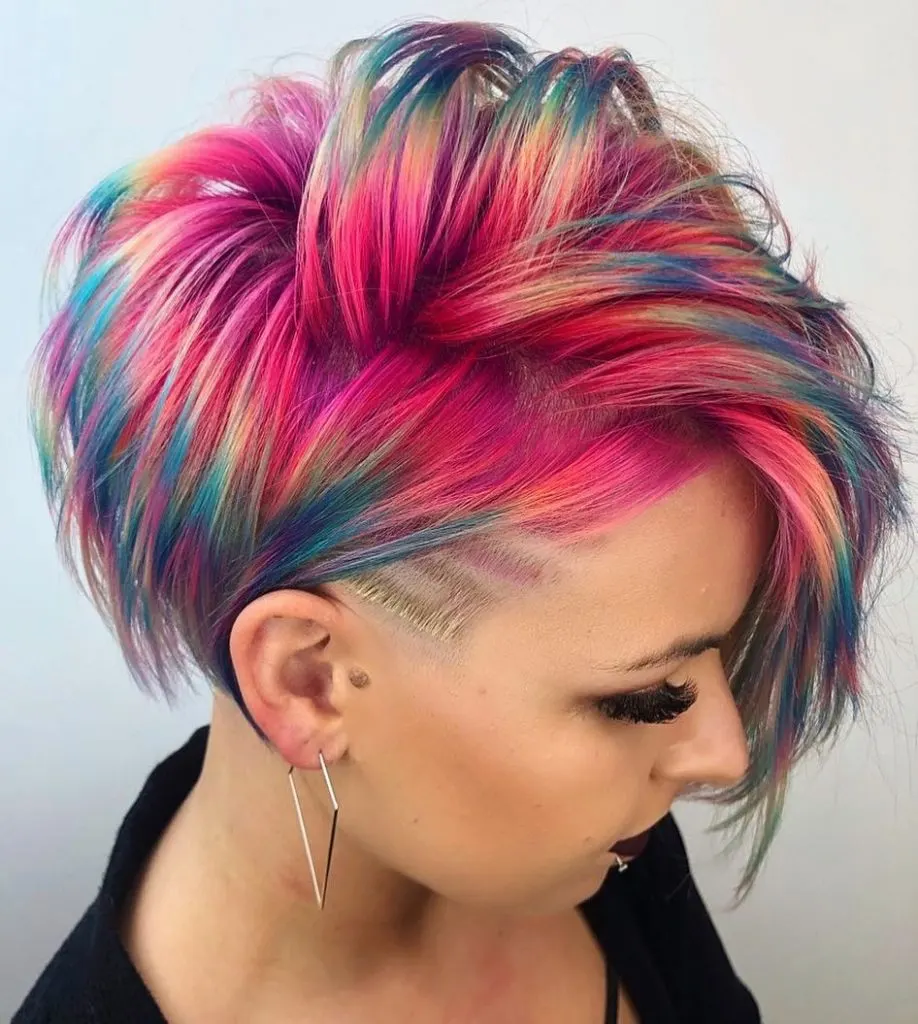 The shaved parts are usually the edgy part of an undercut hairstyle, but not in the case of this asymmetrical bob. The color medley and the graduated layers are both loud and already create lots of impact, so the undercut serves to takes things down a notch.
13. Wavy Bob With Back Shave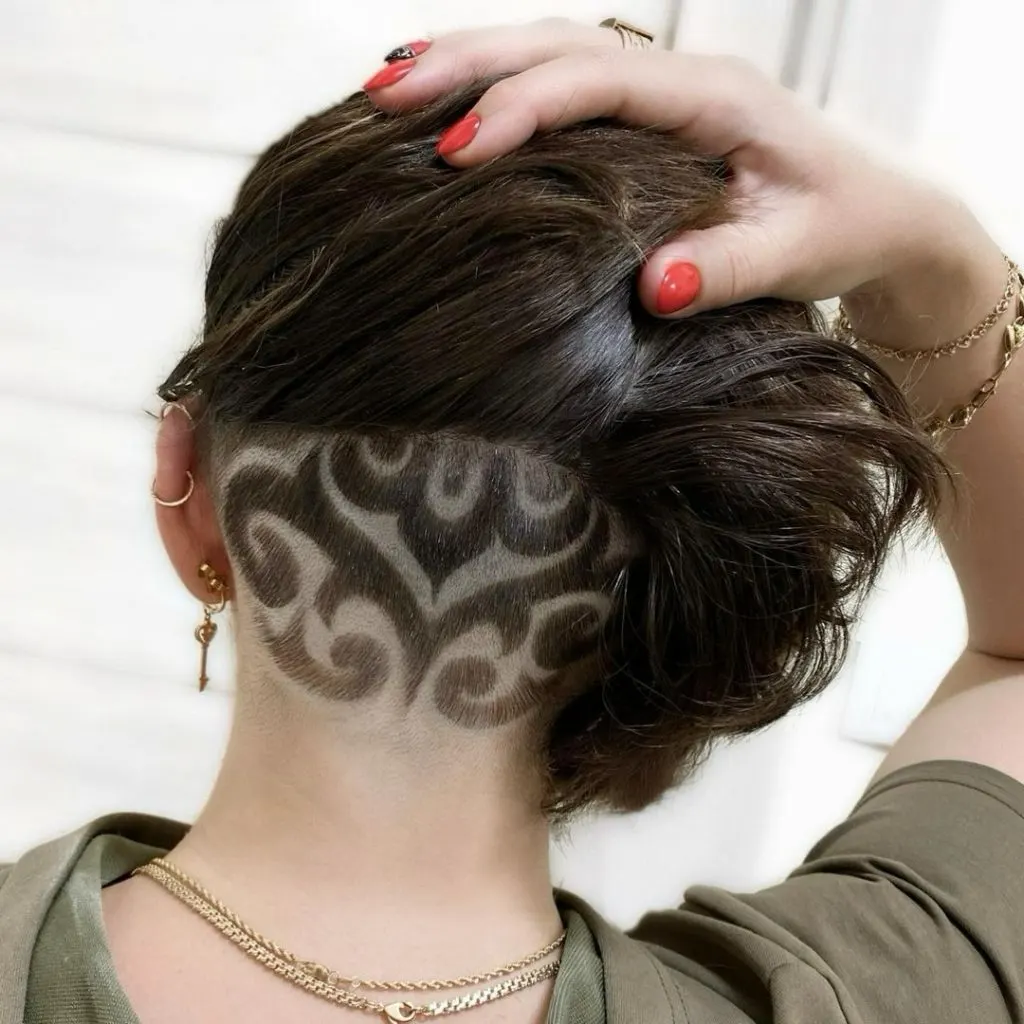 This gorgeous design is made to be seen, but sometimes you don't want to attract too much attention—a hidden undercut is a way to draw the curtains when you don't want to show off and would rather keep a low profile.
14. Medium Length Hidden Undercut Bob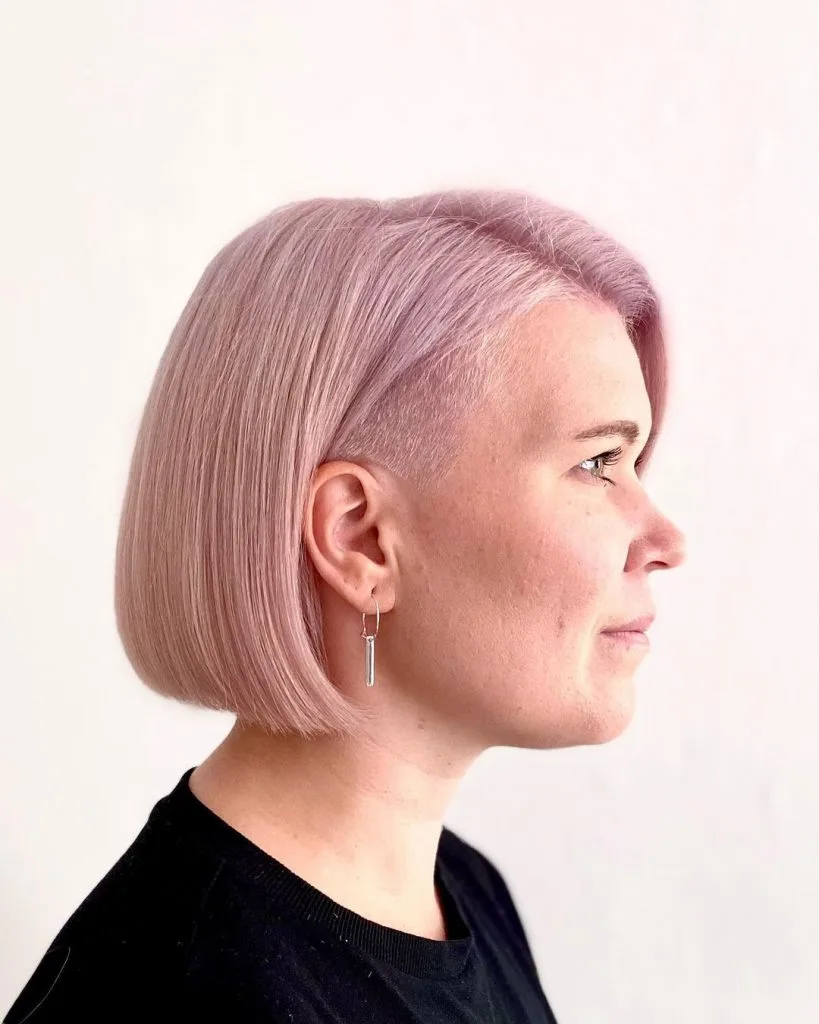 The soft pink color and the understated one-length bob combined with the shaved sides are all about contrast, which is one of the easiest ways to create a unique style.
15. Curly Long Bob With Shaved Undercut Hidden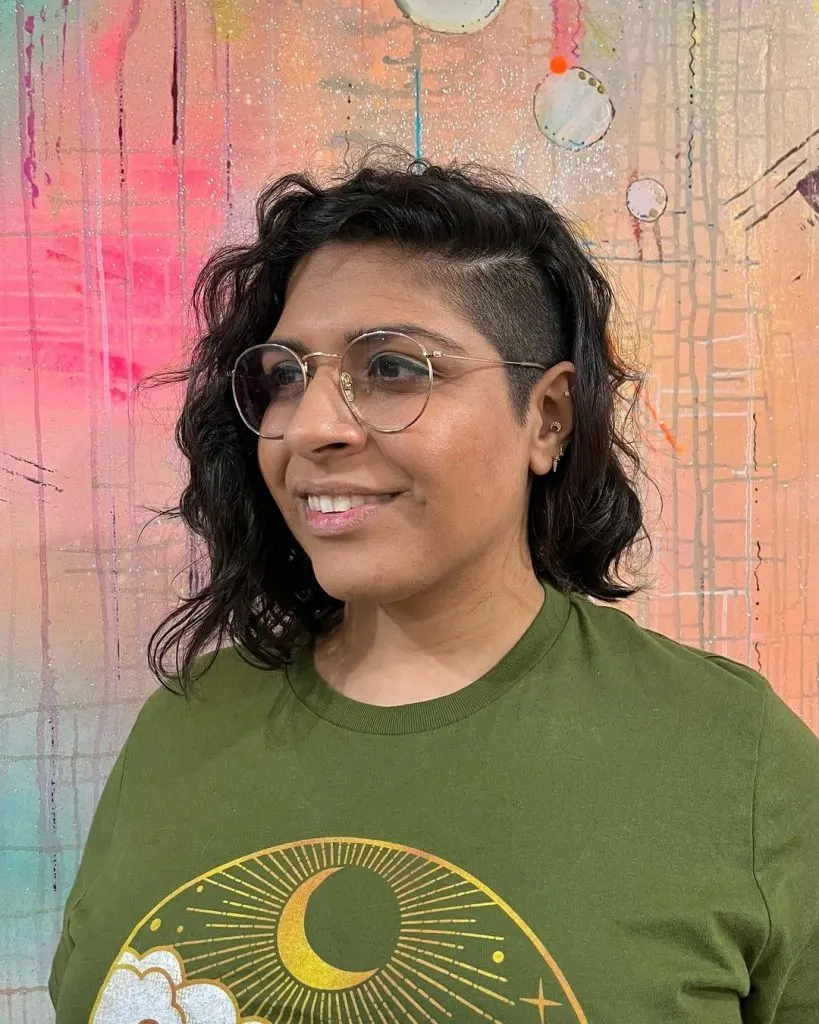 Even though the shaved sides/long strands combo has been around for a while, it still looks modern whenever you see it. This style is especially effective with wavy or curly hair, adding a touch of edge to an otherwise soft style.
16. Double Side Shave Undercut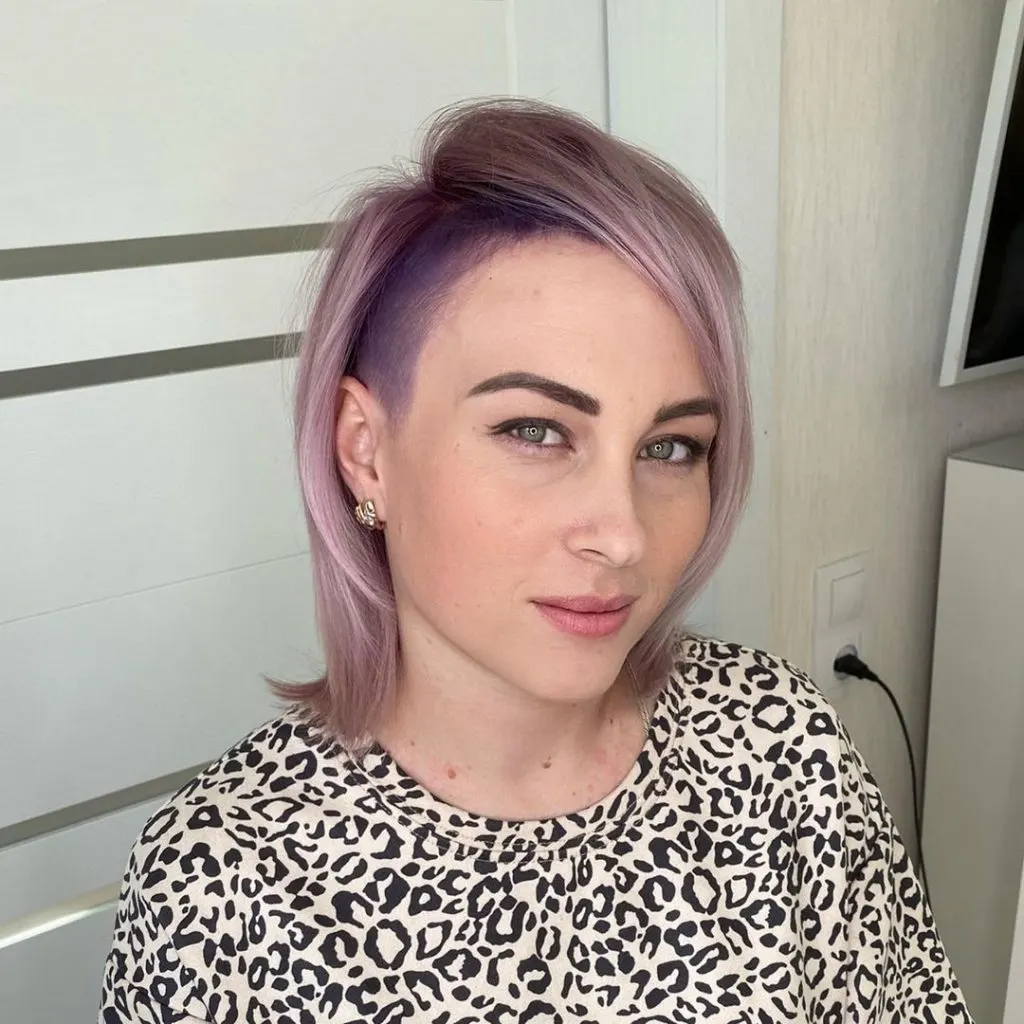 A hidden undercut bob is the ultimate experimental haircut—trying out something new with the option to conceal it opens up possibilities you might not dare to try otherwise, like shaving the sides of this long layered bob.
17. Small Undercut Bob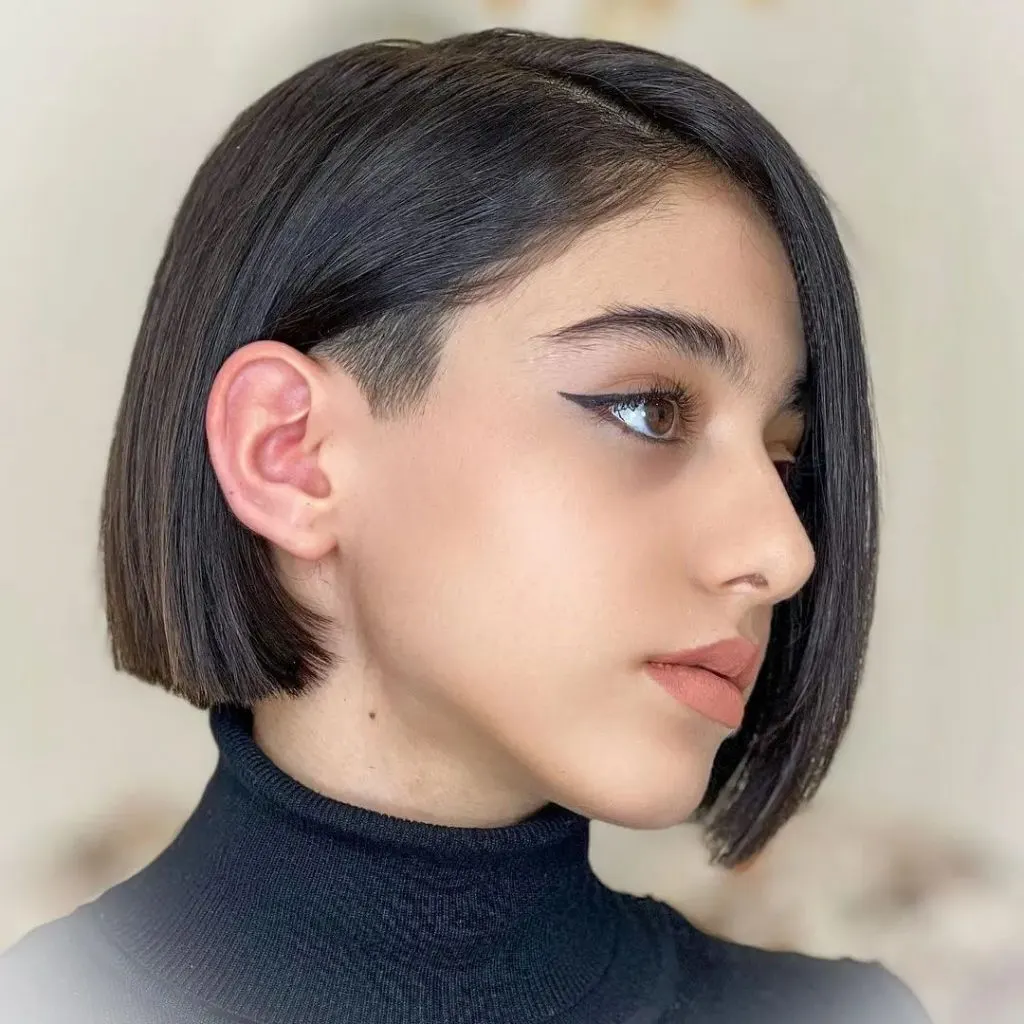 You can wear an undercut under a colorful, choppy style that's already edgy, or go for the most professional looking haircut, while hiding a little bit of daring underneath.
18. Hidden Fine Hair Undercut Bob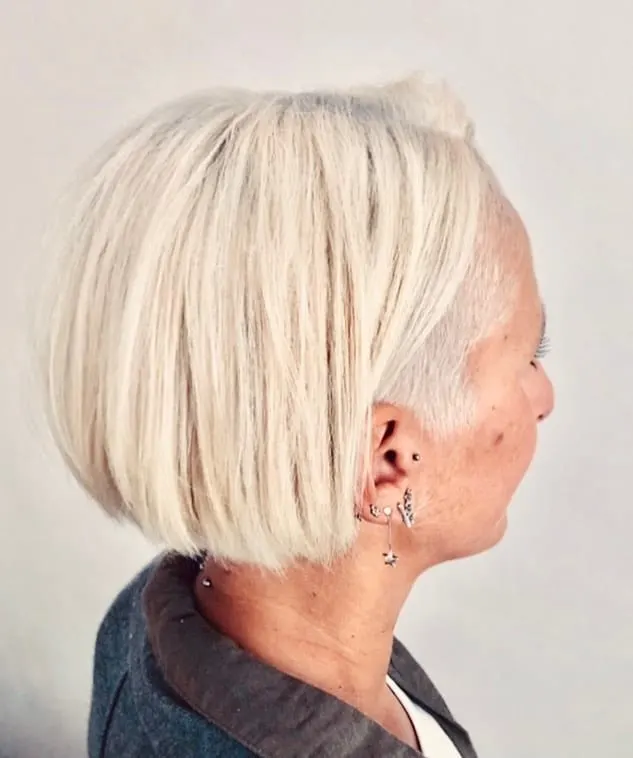 This platinum one-length bob is simple and low key—but it doesn't have to be. A style like this can be worn loose if you want to seem minimalist, but tuck it behind the ear and show of the undercut to make a statement.
19. Wavy Bob With Hidden Undercut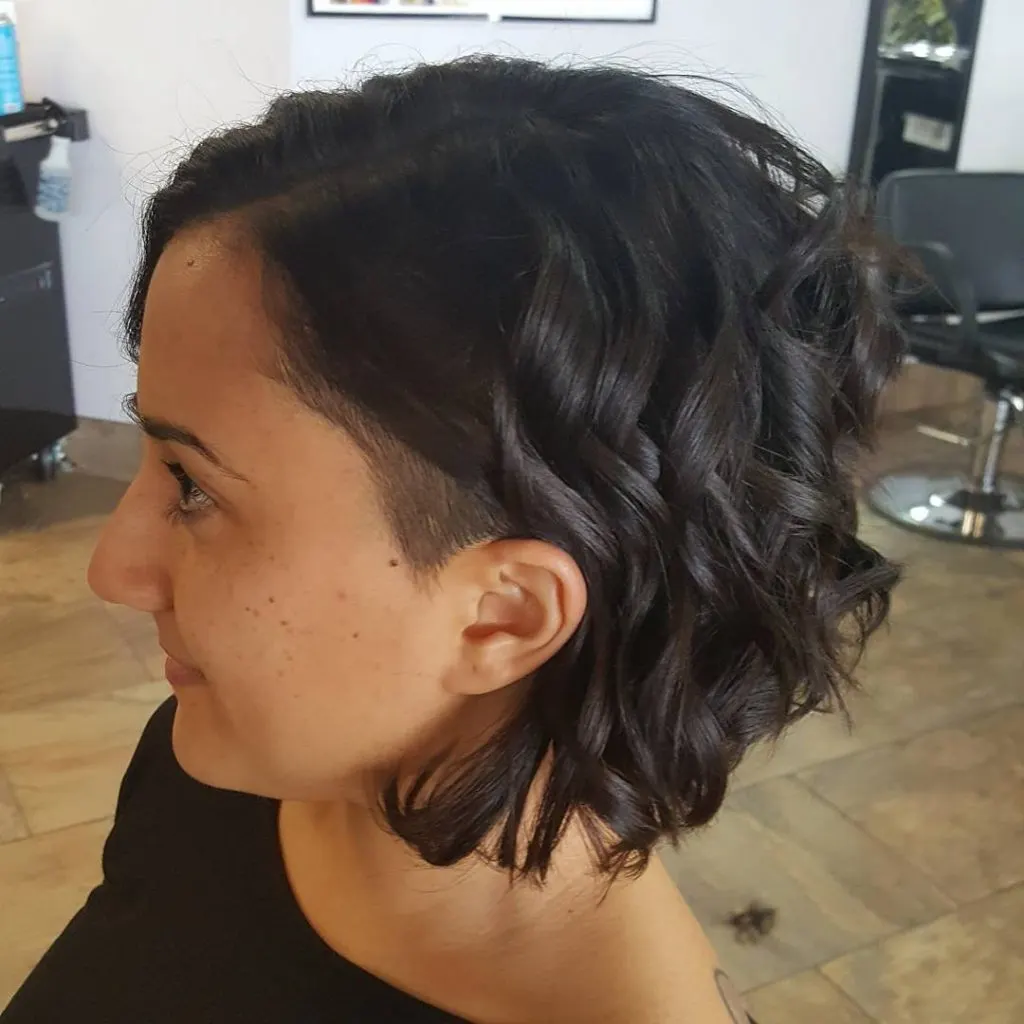 Loose waves and a lob, where have you seen in it before? Everywhere! If you want to stand out, try a tiny undercut—it will make your style look completely different.
20. Inverted Bob Undercut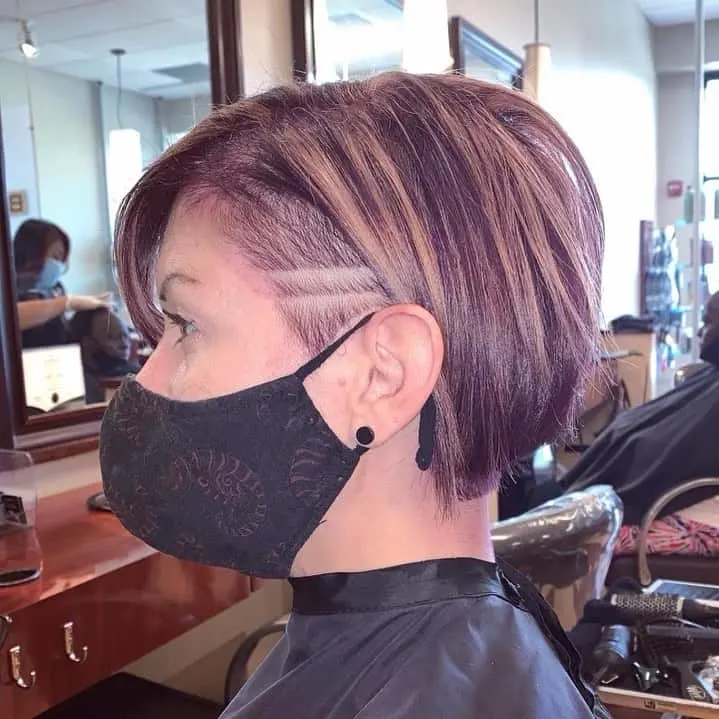 If you prefer a shorter bob style, hiding an undercut might not be as easy because there isn't much hair to cover it up, but it's not impossible. Camouflage your undercut by blending the color of the shaved parts to your tresses, so even if it peeks out, it won't be too obvious.
21. Hidden Soft Undercut Bob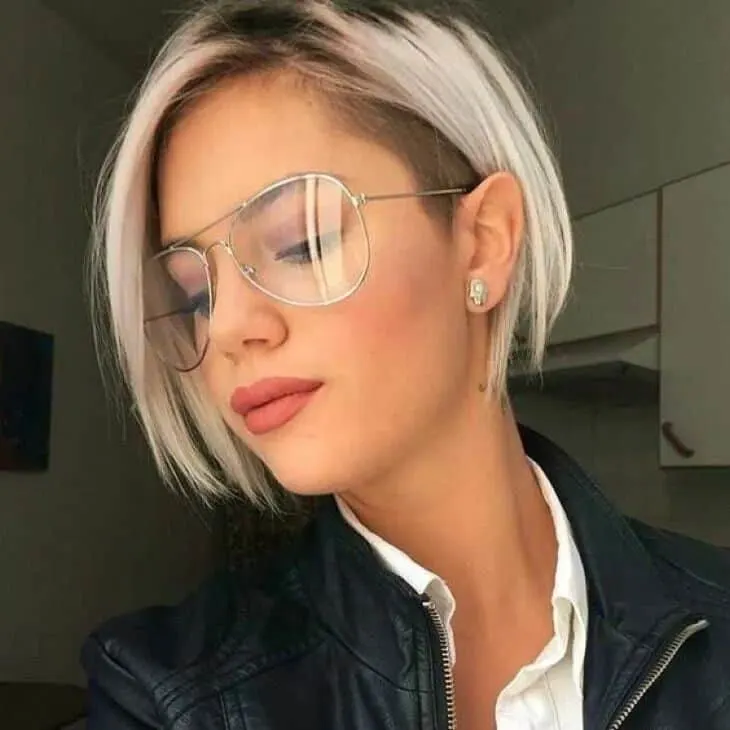 When styling a hidden undercut bob, first decide if you want to show off what's hiding beneath or keep it concealed, and go from there. This laid-back bob has been parted and shaped to highlight the buzz.
22. Bob With Hidden Undercut Design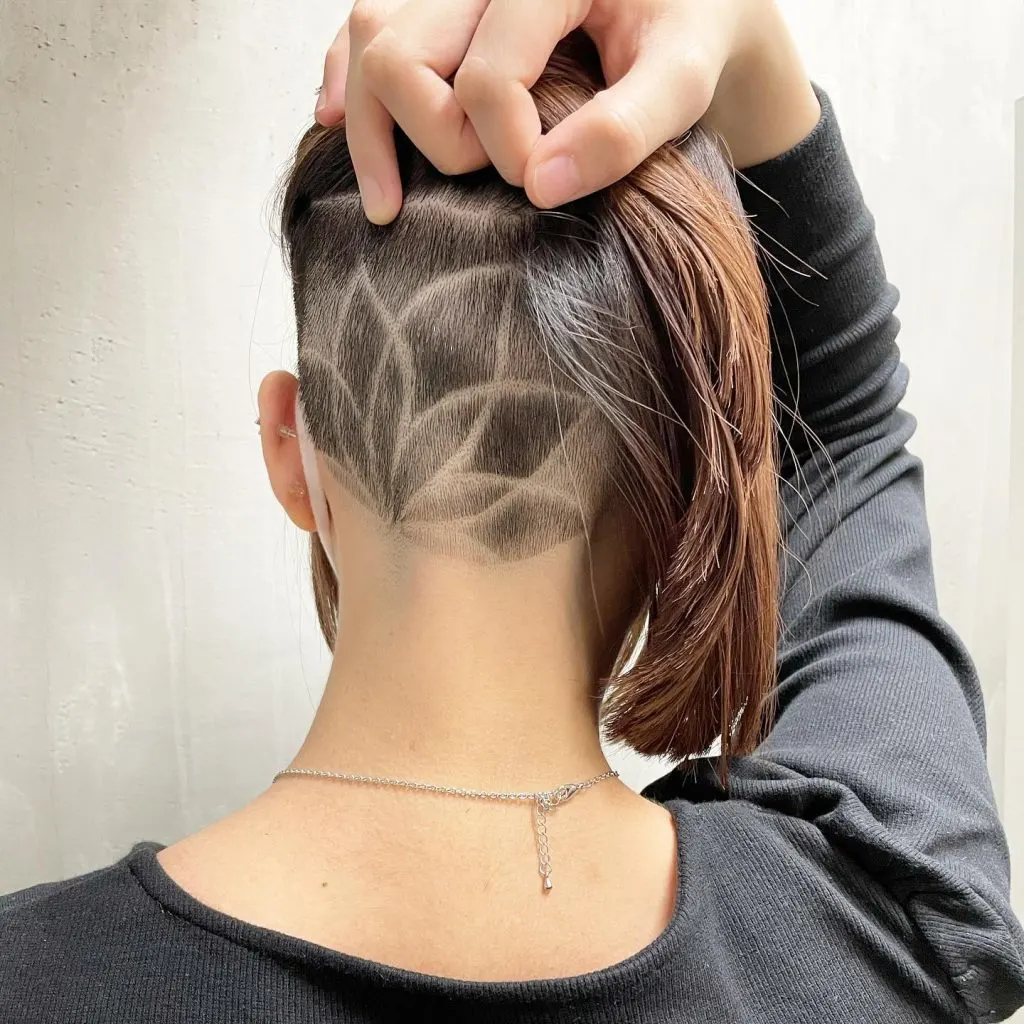 Getting a close crop is far out of the comfort zone for most; we like hair around the face to flatter, enhance, and hide the little imperfections. With a hidden undercut bob, you can have both: a cool shaved style and pretty face-framing tresses.
23. Long Bob With Side Undercut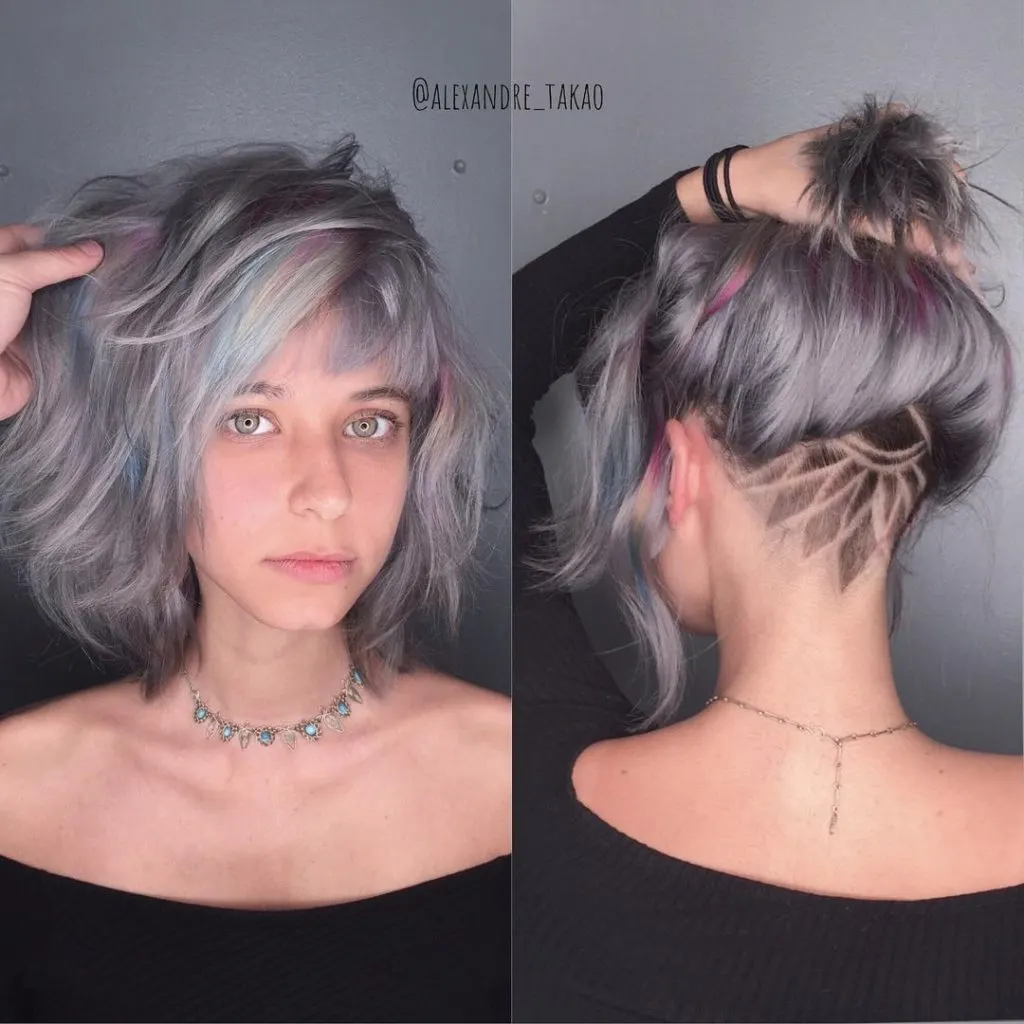 When you first get an undercut, wear you hair up—your pretty design will grow out quickly, so don't forget to showcase it while you can.
24. Layered Bob With Hidden Undercut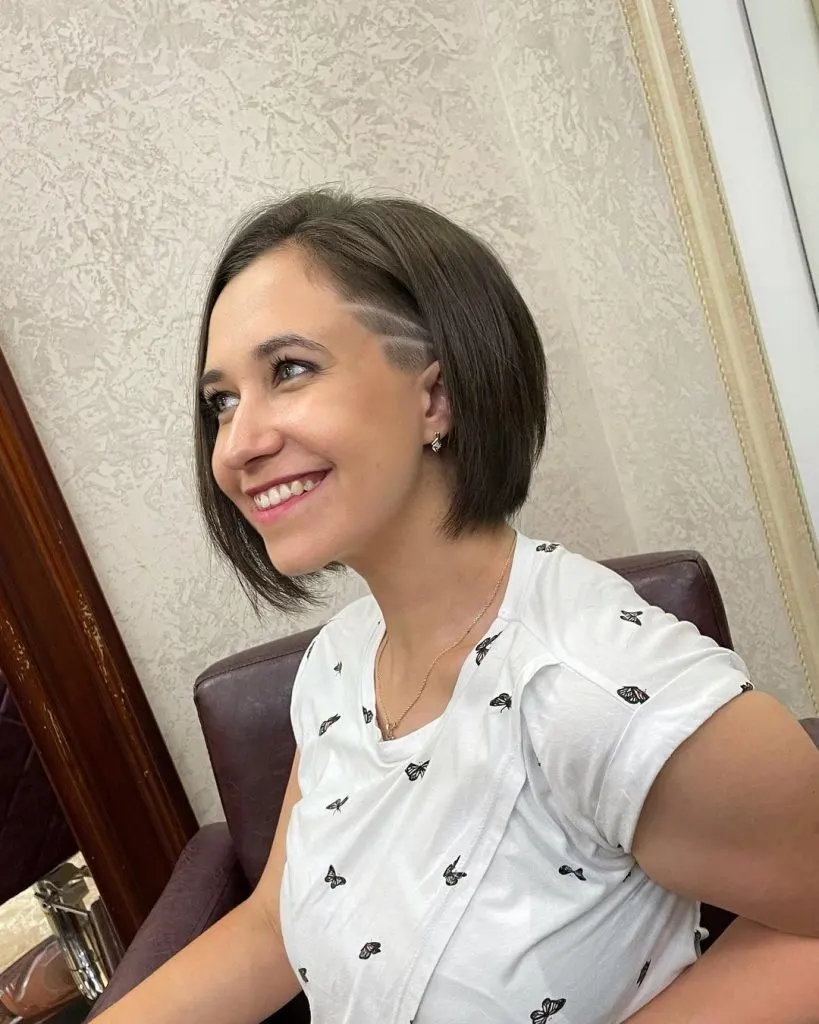 This fun striped undercut bob is at the intersection between sophisticated and playful. You can easily lean into one or the other option depending on you style it.
25. Edgy Medium Length Hair With Undercut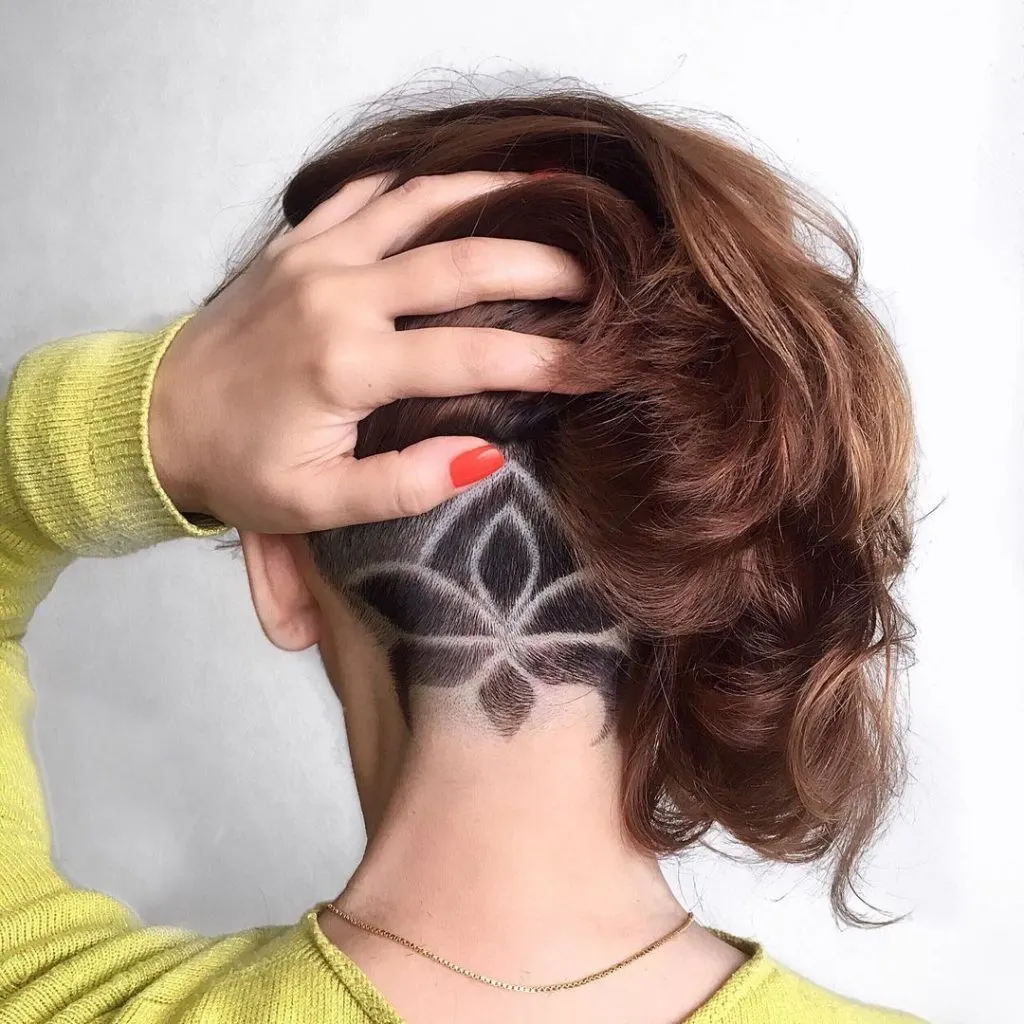 When it comes to designing your undercut, the possibilities are endless. This floral design is pretty and matches the soft curls. Whatever you pick—a meaningful pattern, or something that just looks nice—it's certain to upgrade your style.
26. Asymmetrical Hidden Undercut Bob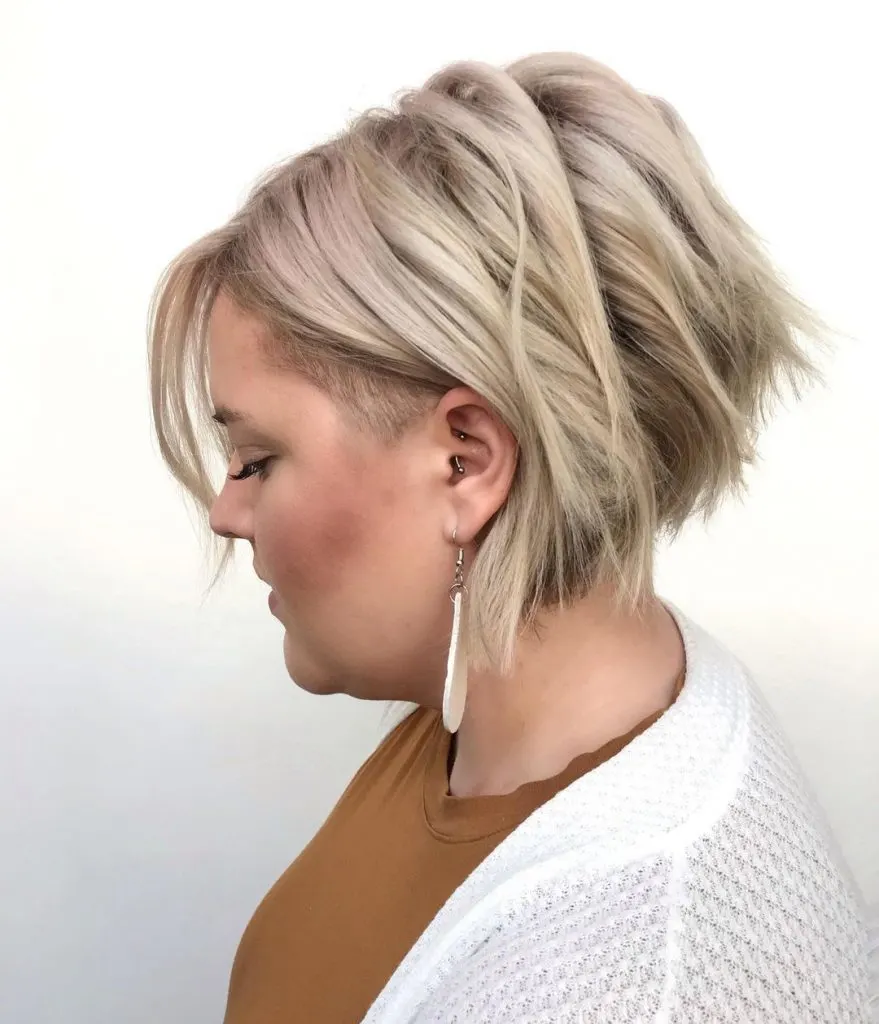 This laid-back stacked bob haircut is voluminous and full of texture, and the small undercut gives it a lot of personality.
27. Shoulder Length Undercut Bob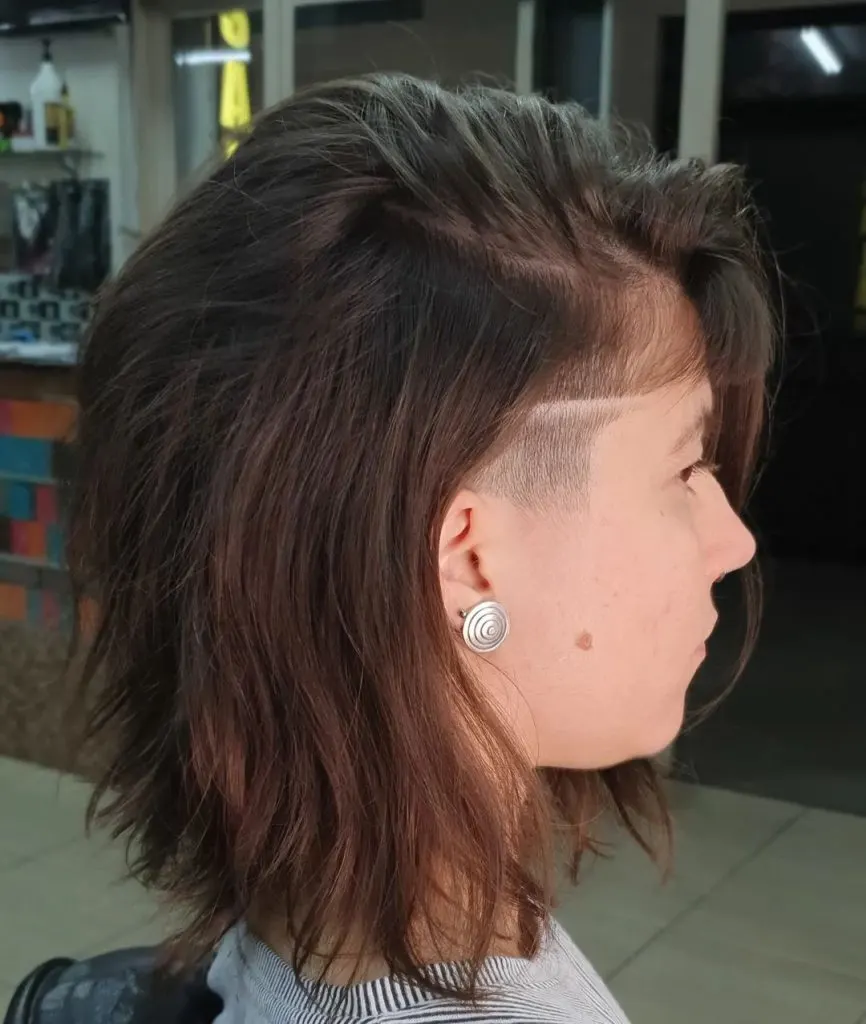 A slight undercut will freshen up your casual bob hairstyle. If it's your first time, make sure you shave off just a small section that can easily be hidden if you decide you don't like it.
28. Undercut Hidden Short Bob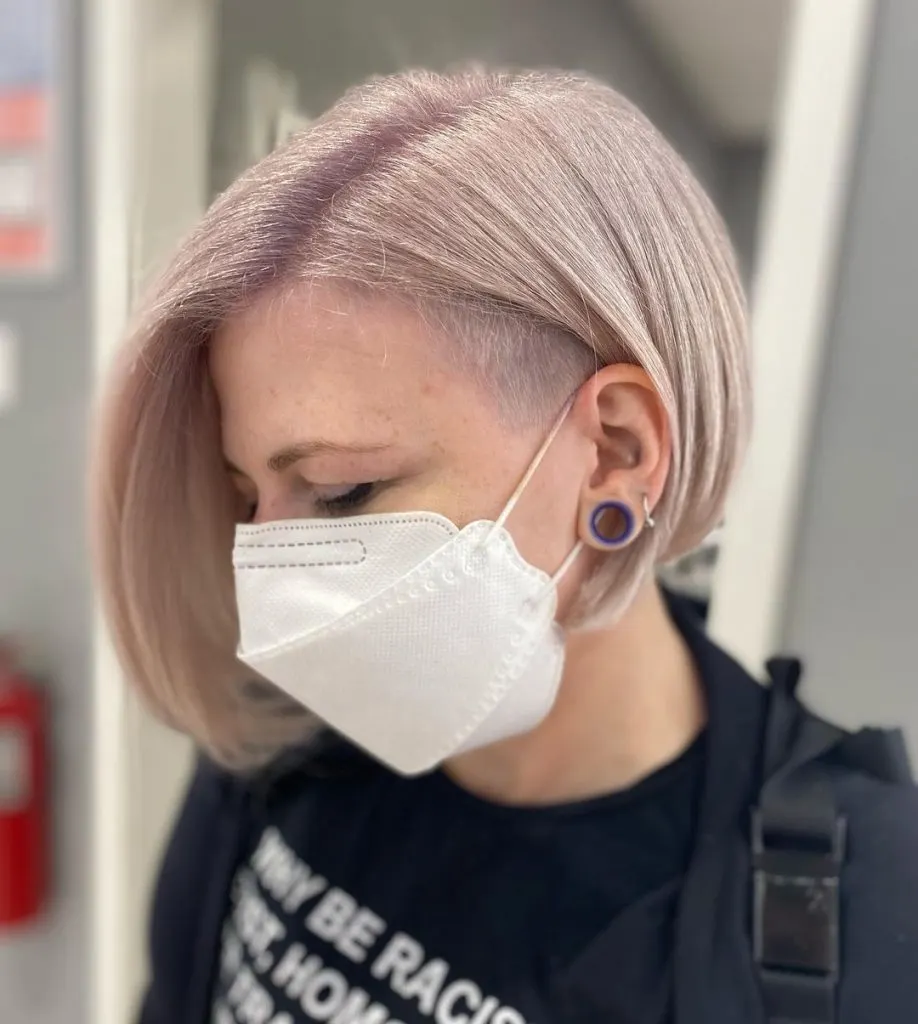 A tiny undercut is a subtle way to show the side of you that likes things to be a little edgy, like this soft champagne blonde bob.
29. Bob Haircut With Hidden Undercut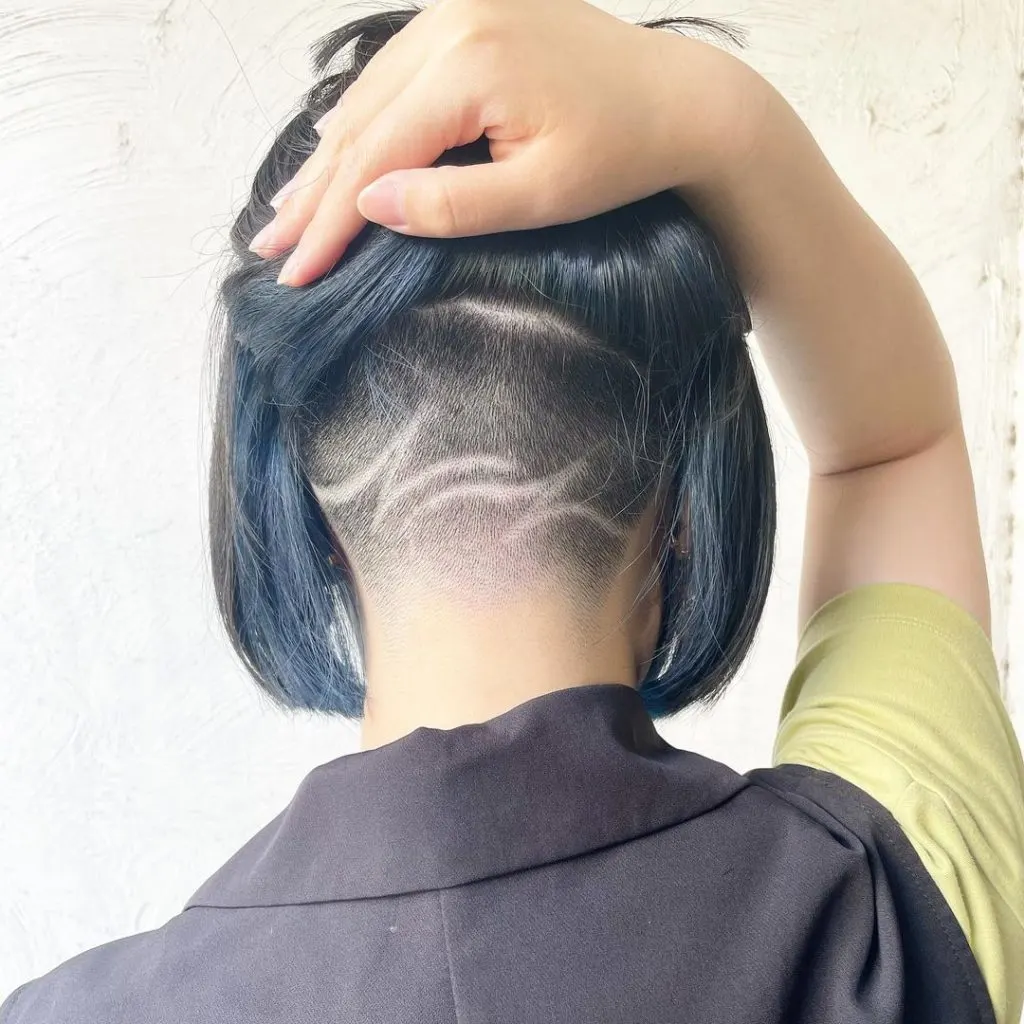 Decorating your undercut with a design you like is fun and expressive, and it lets you change your mind (more or less) every two weeks when it grows out.
30. Medium Length Undercut Bob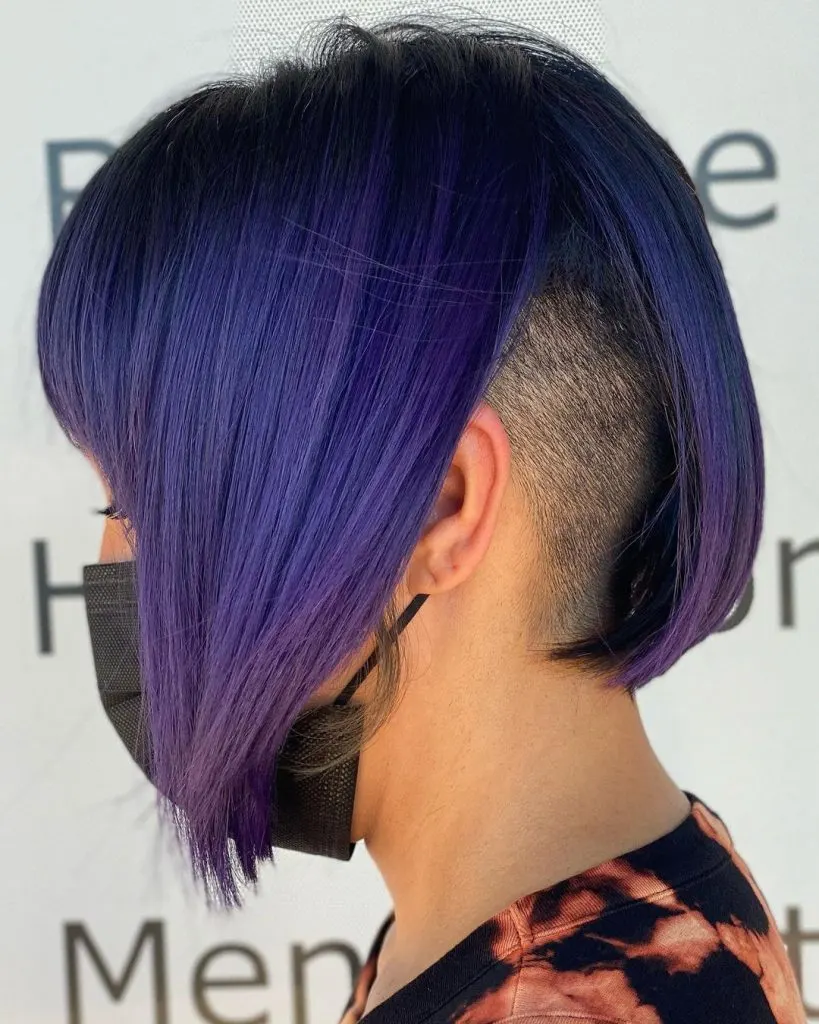 If you really want to keep your undercut a mystery, shave the back of your head and skip the sides or keep them narrow. This gorgeous purple hairstyle is completely inconspicuous, until you decide to reveal what's hiding beneath.
31. Hidden Undercut Bob For Thin Hair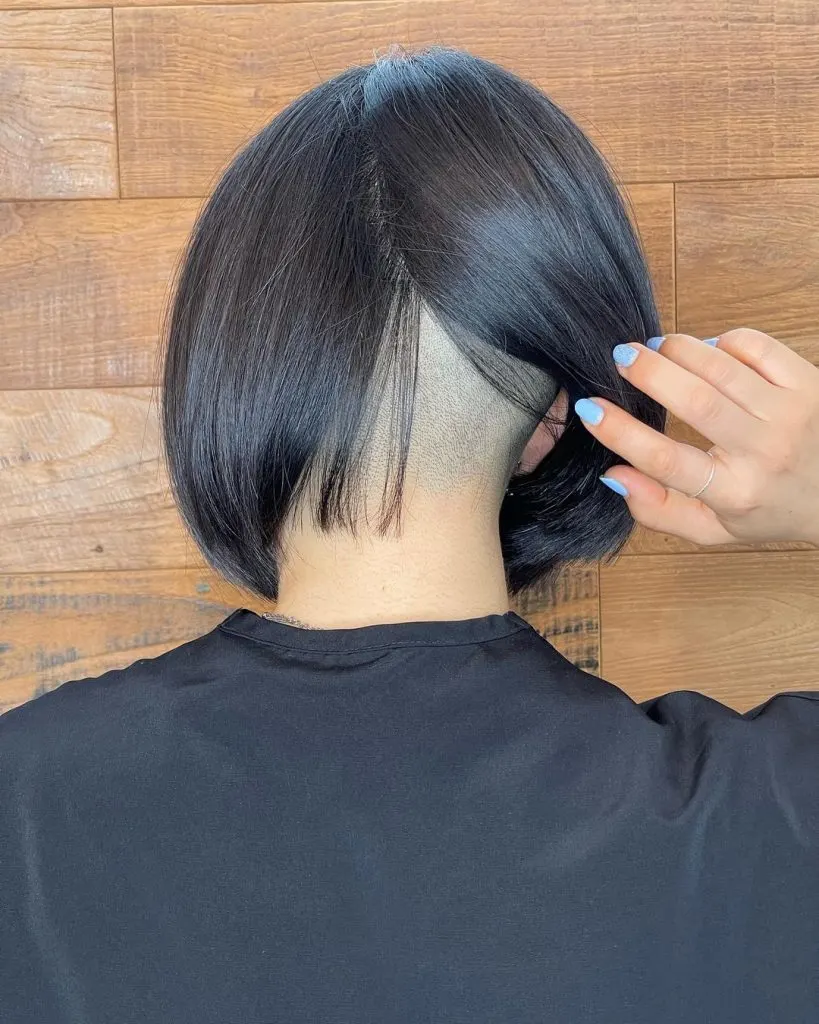 The undercut adds an edge to this classic bob, making it unusual and bold—but only when you want to make it known.
32. Hidden Undercut In Asymmetrical Bob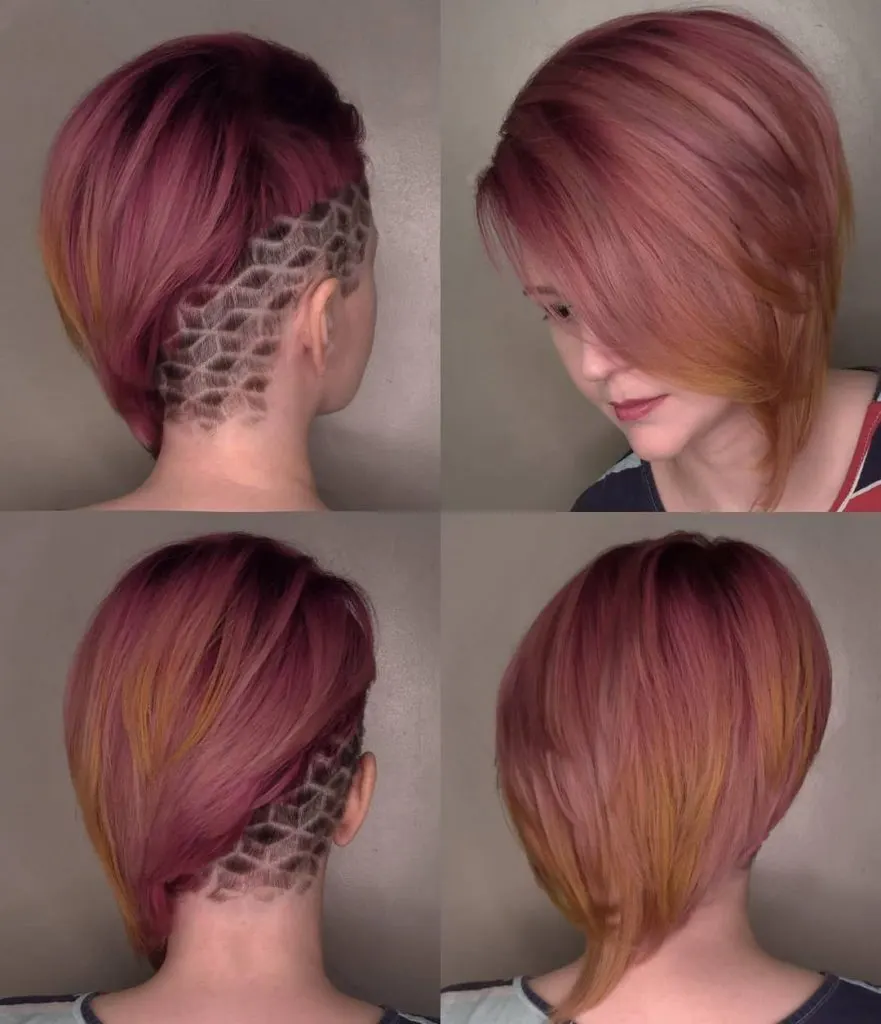 This asymmetric bob pairs an unusual color combination and a complex pattern. Something like this is probably too complicated for lots of people, but it's a great example of what's possible.
33. Asymmetrical Bob With Undercut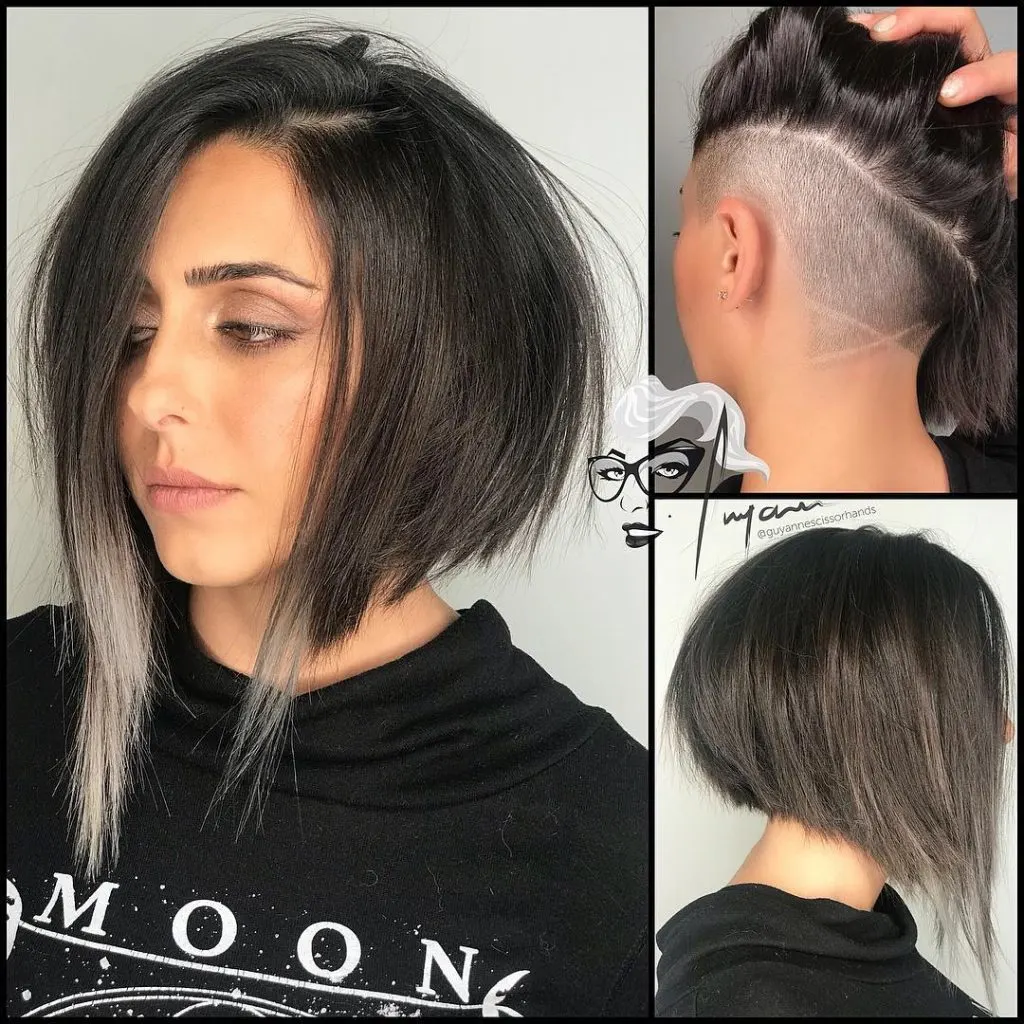 This bold angled bob haircut is already dramatic, thanks to the super long strands in the front, and an undercut makes it even more striking.
34. Hidden Undercut Bob For Thick Hair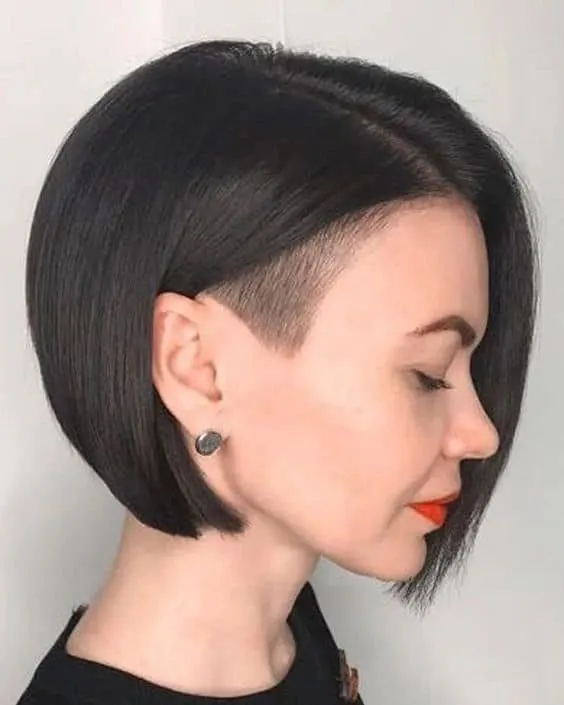 Unassuming short brown hair, with a surprise underneath. This hairstyle makes it easy to switch between keeping an elegant appearance and showing a hint of rebelliousness.
35. Hidden Undercut Bob With Bangs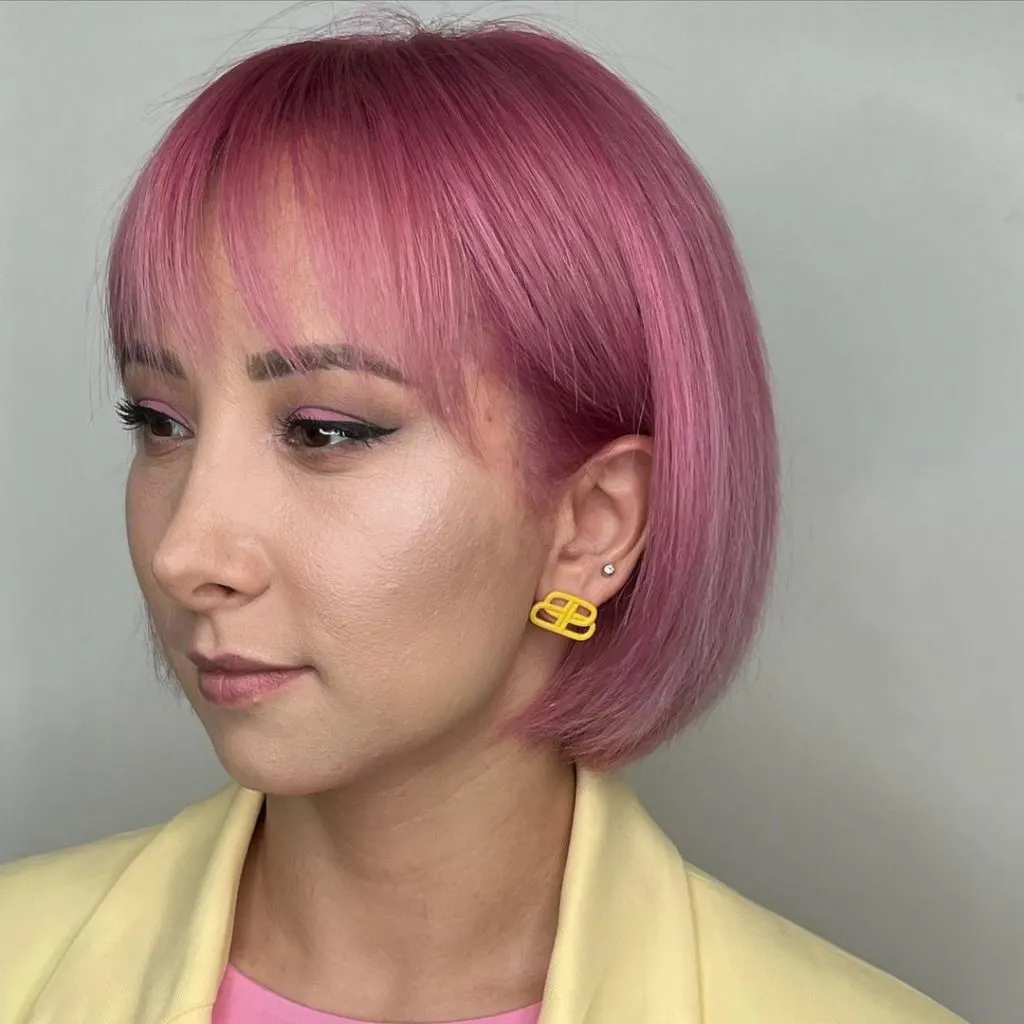 At first glance, this is a regular bob in a pretty soft color, until you take a closer look and see the edgy shaved sides hiding underneath.
36. Hidden Undercut A-Line Bob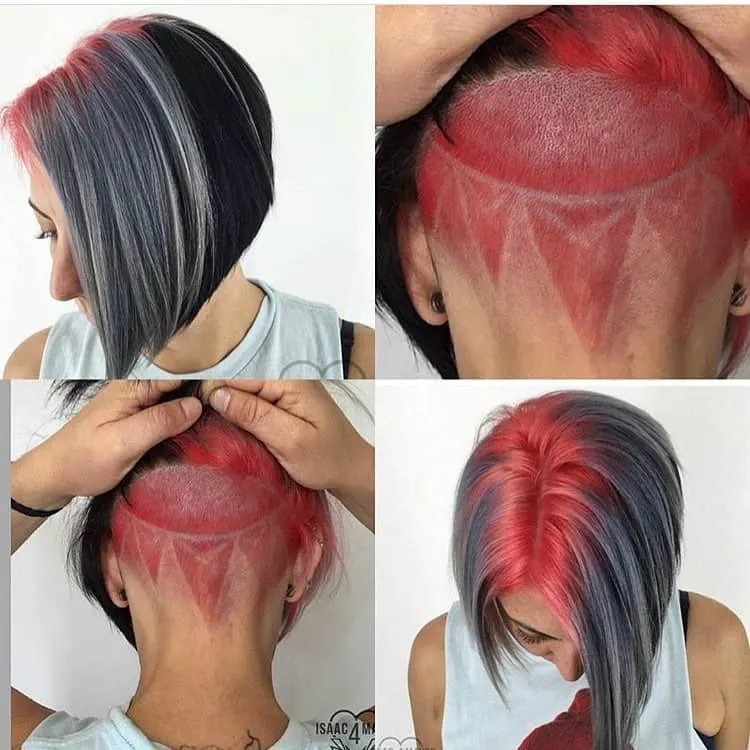 This two-tone angled bob would be attention-grabbing enough even without the undercut, but the intricate pattern underneath really turns it into into something special.
37. Bob With Shaved Side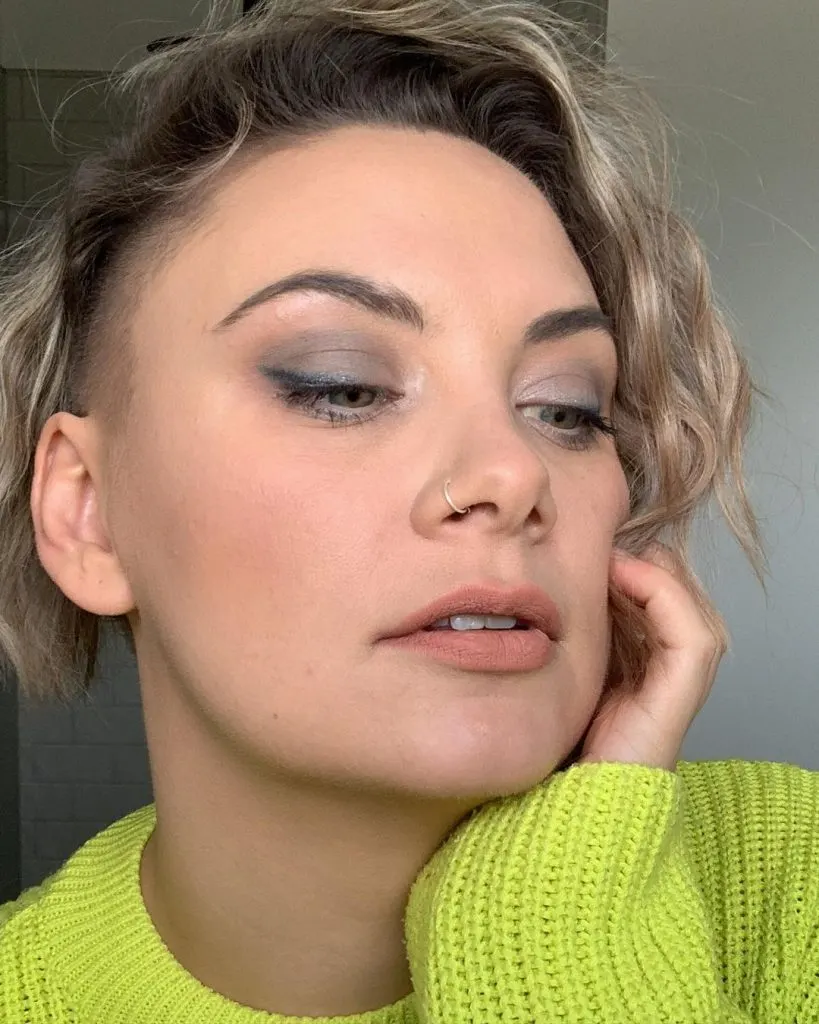 If you prefer a low-maintenance style, go for a tousled look that doesn't have to be kept sharp and polished. This effortless wavy bob looks amazing with a fresh undercut, and just as good when it grows out a little.
38. Hidden Undercut With Thick Hair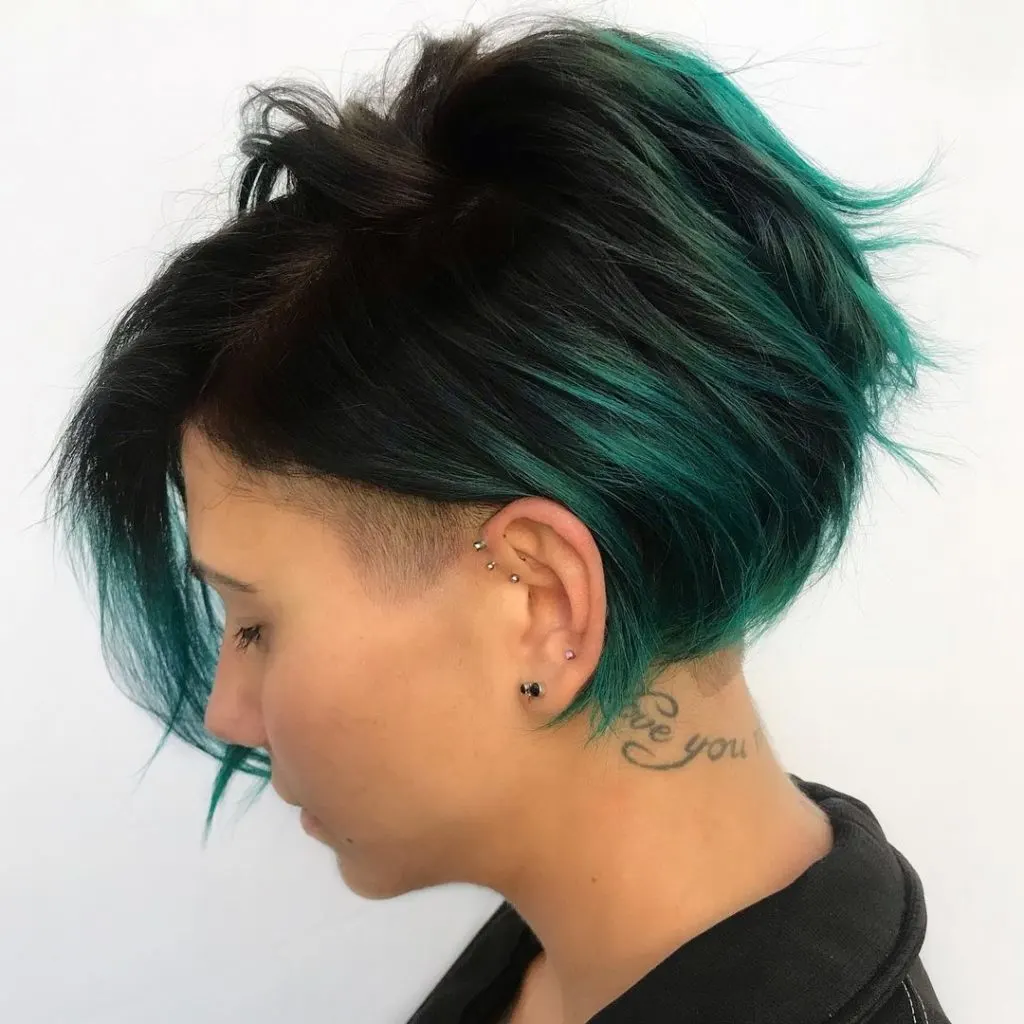 An undercut can refresh a haircut and give it a whole new vibe, and if you're already rocking a bold style, it takes it to the next level.
39. Short Bob With Hidden Undercut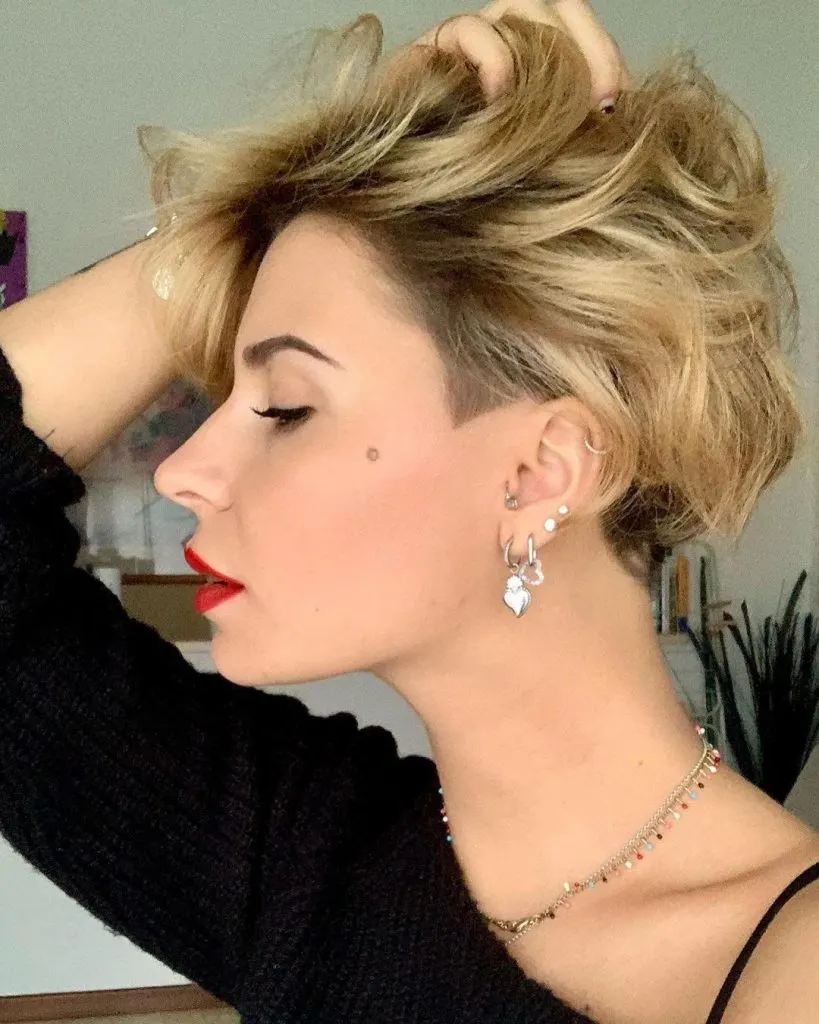 A subtle undercut like this one makes a casual hairstyle pop. It can be flaunted or easily concealed—and looks cute whatever you go for.
40. Tribal Design Hidden Undercut Bob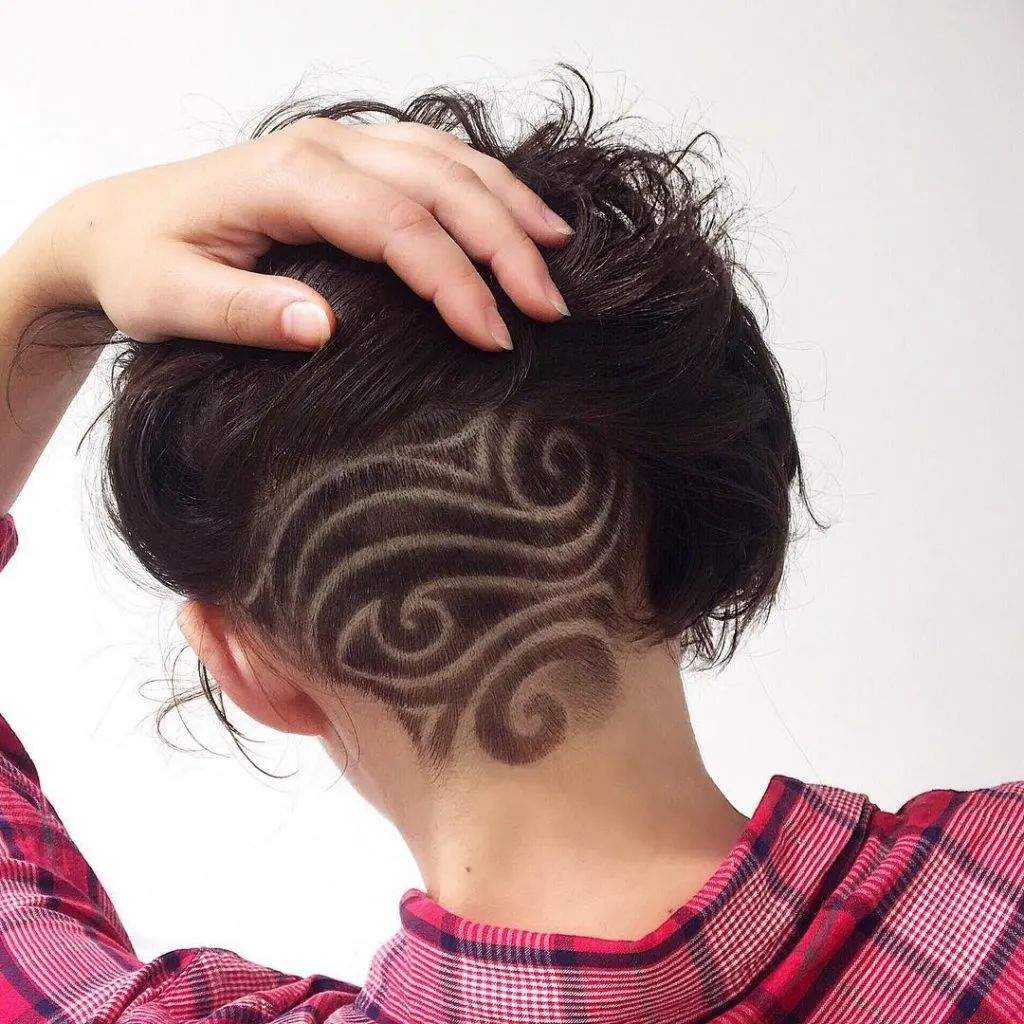 Yes, it's a hidden undercut bob, but it's a pity to conceal this gorgeous intricate design—especially because it won't last long anyway.
41. Hidden Edgy Undercut Bob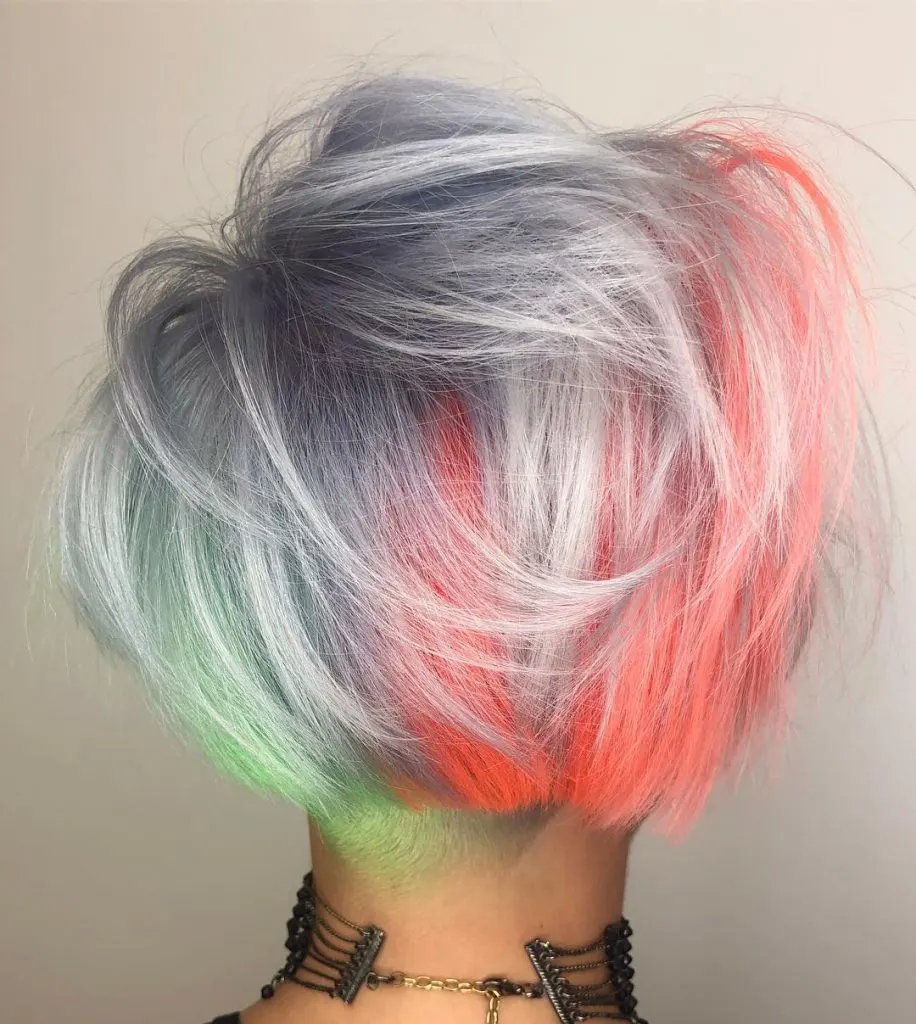 Soft pastels and an edgy buzz contrast with each other, but they definitely match and create a fun and youthful hairstyle.
42. Hidden Undercut A-Line Long Bob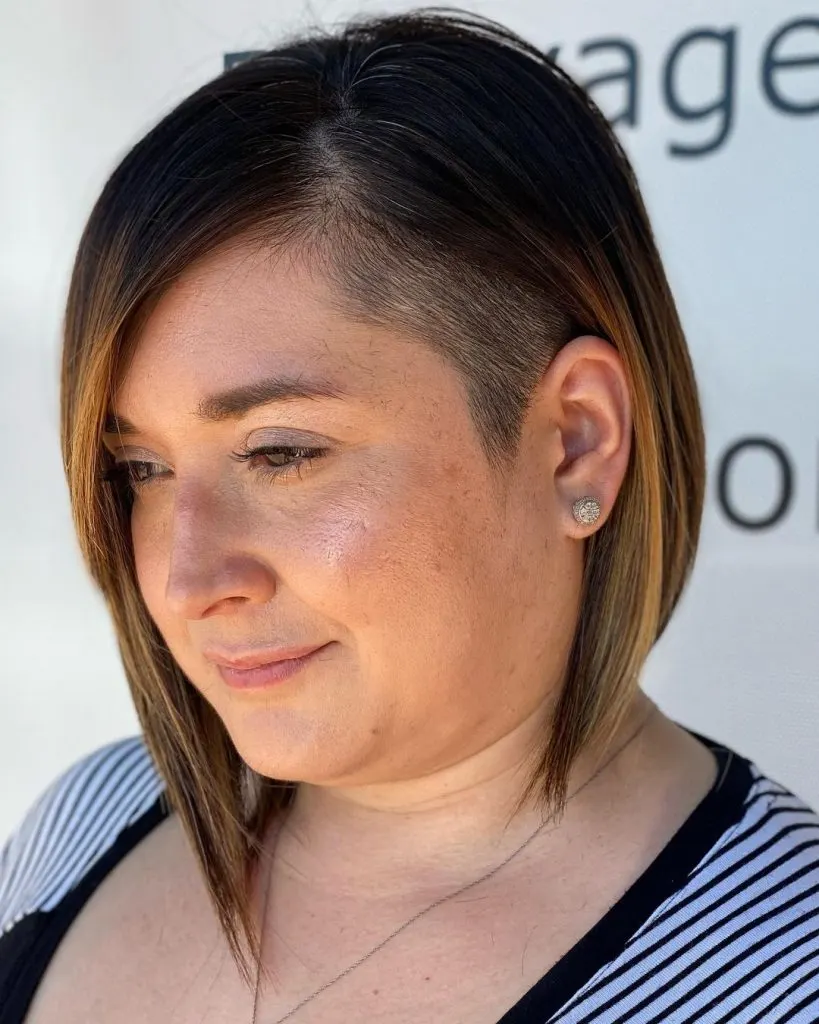 A classic inverted bob usually isn't a dramatic hairstyle, but this one comes with a surprise—the undercut hiding under the face-framing strands is definitely unexpected.
43. Undercut Inverted Bob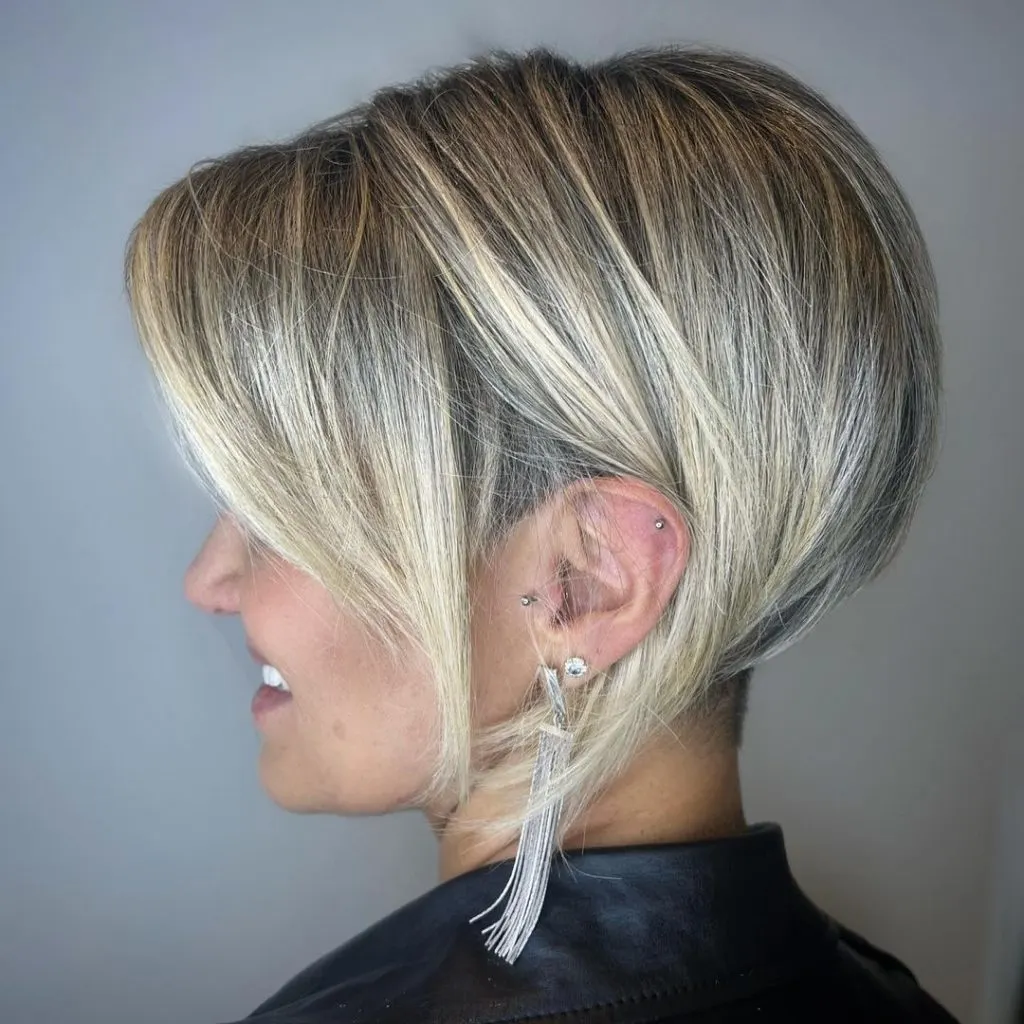 At first glance, this is a typical bob designed to be flattering: the stacked layers create lots of volume in the back and the long bangs make a gorgeous frame for the face. Then you notice the twist: a tiny undercut peeking from above the ears and at the nape.
44. Inverted Bob With Undercut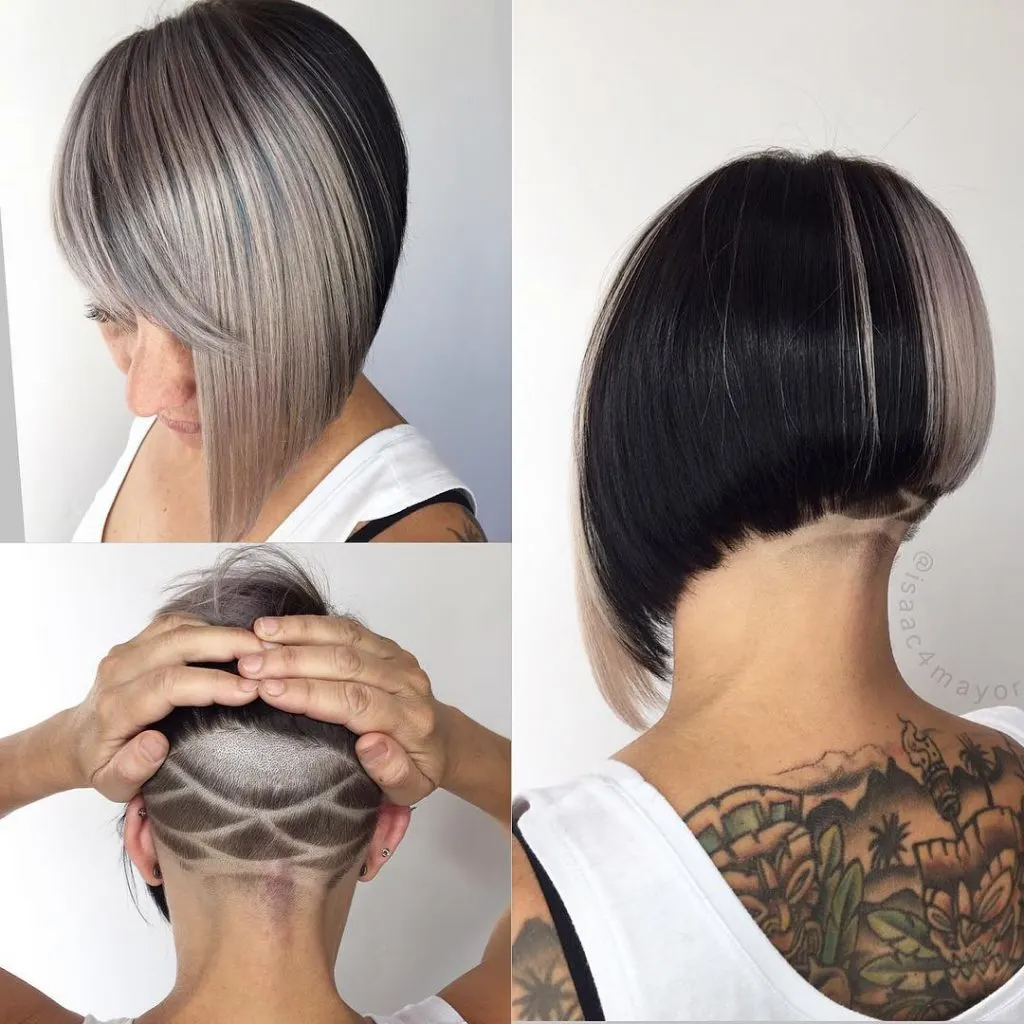 If you like structural haircuts like an inverted bob, in which the hair has a shape and needs to be styled in a certain way to look right, you already know that they need regular salon visits. Use this chance to get a new undercut design every time you go for a trim.
45. Stacked Bob With Undercut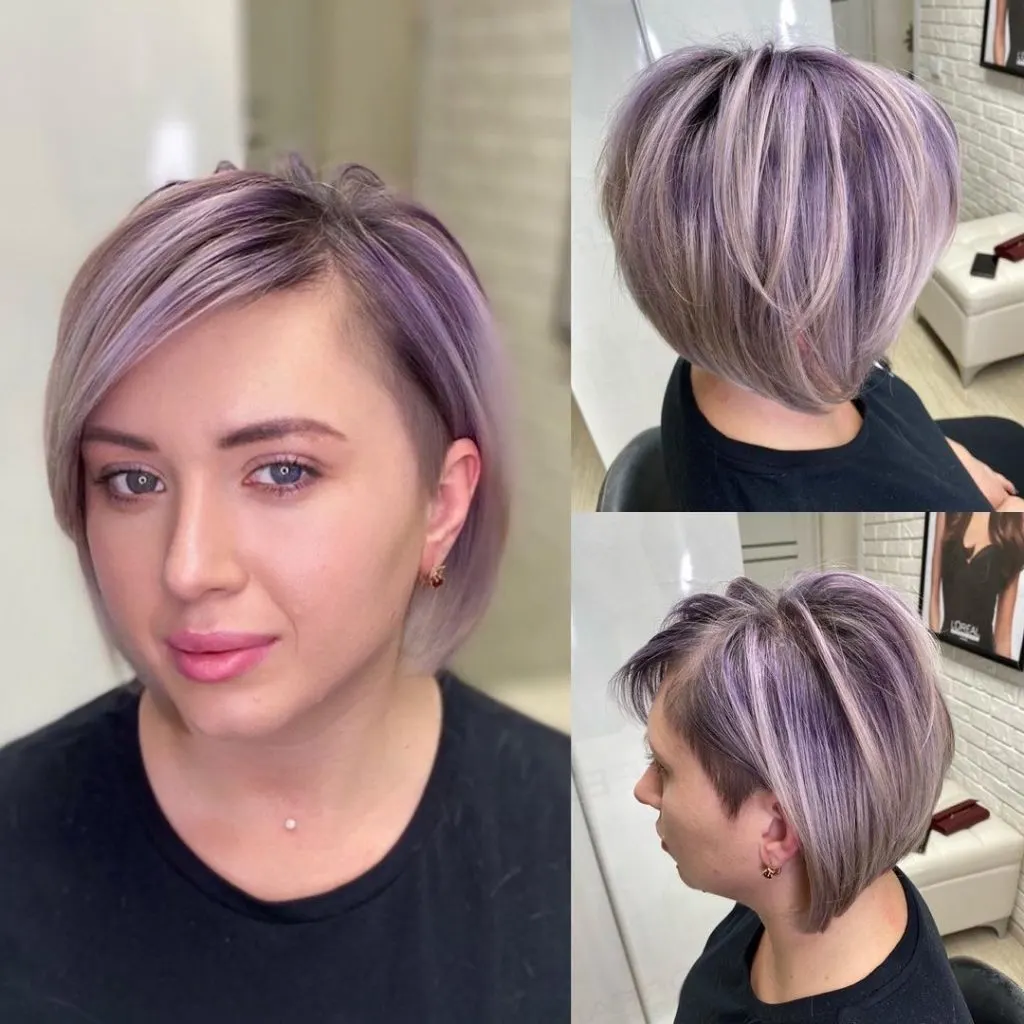 Buzzed sides and back create interesting contrast to a soft pastel bob, resulting in a youthful style.
46. Hidden Undercut On Thin Hair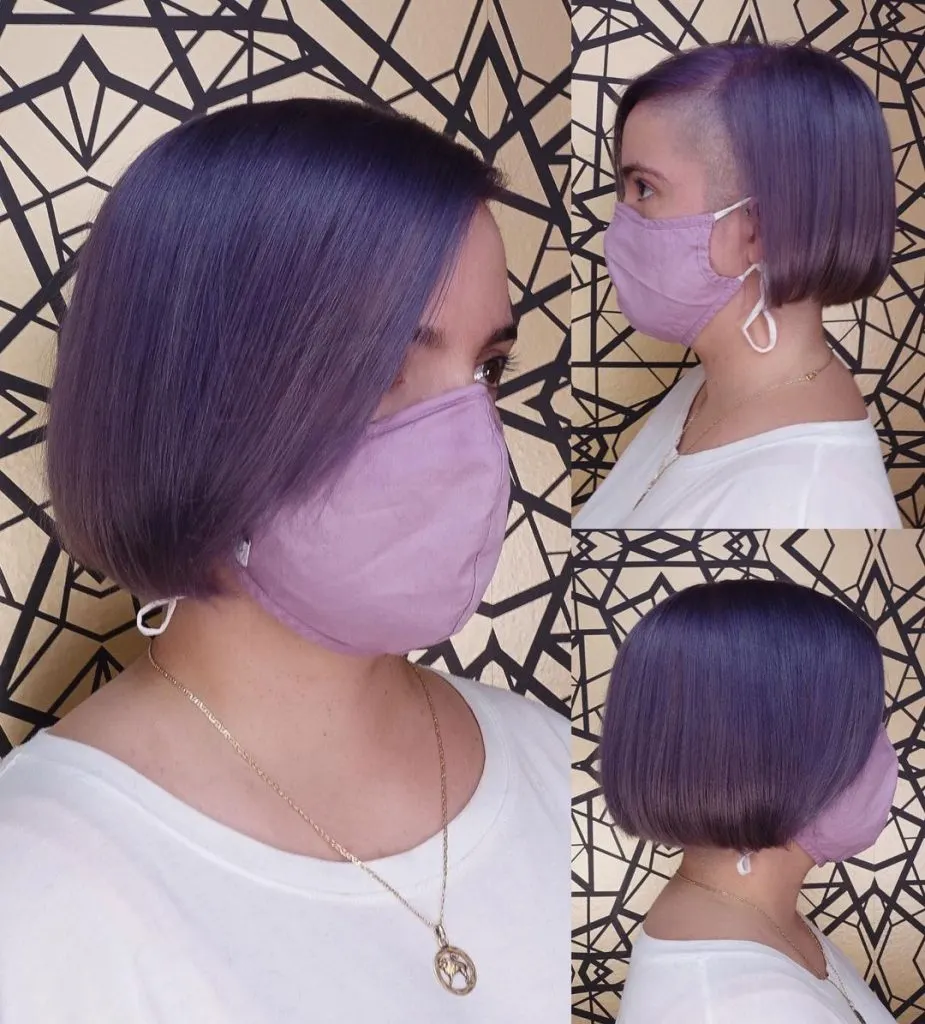 Just because your hair is thin, it doesn't mean you can't have fun with it—get that undercut if you want one. It will make your hair seem thinner, but with the right styling it can still look good.
47. Shaved Nape Bob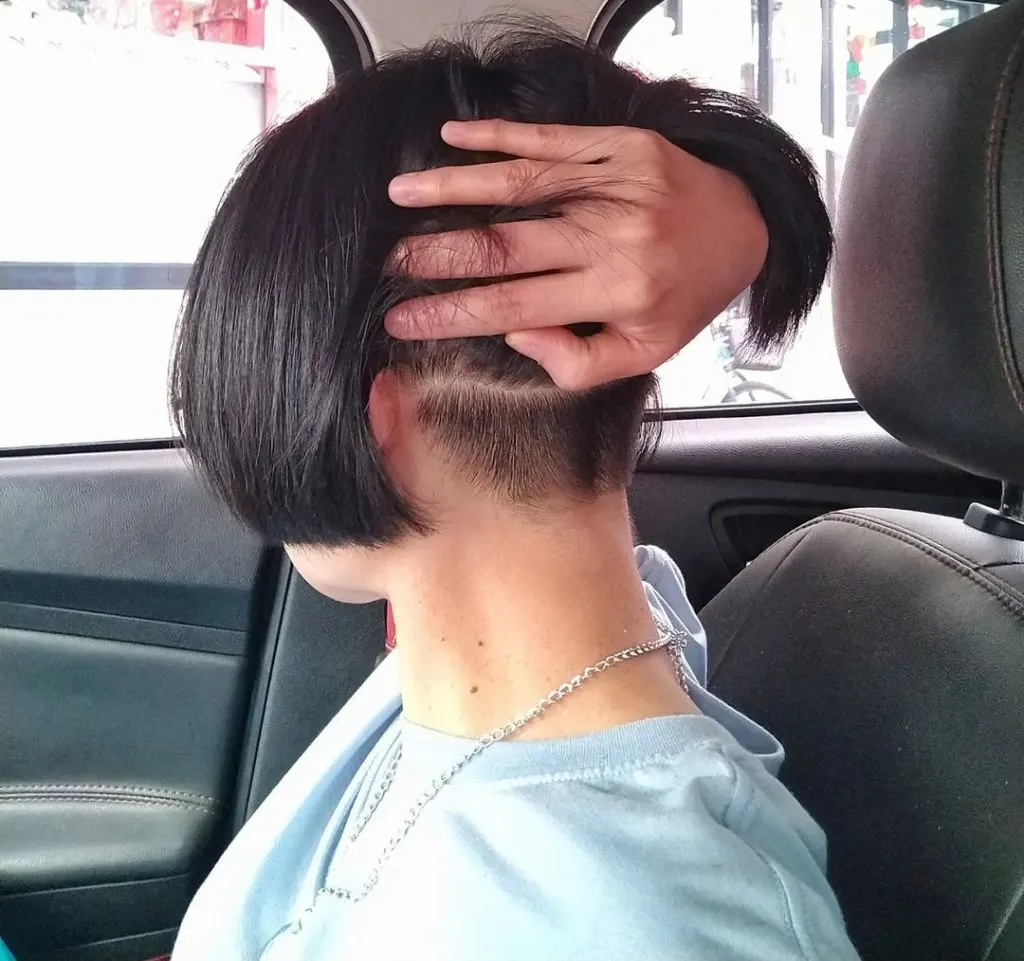 A shaved nape is a tiny yet super impactful addition to a bob haircut—it's an unexpected twist underneath that you can choose to show or hide, depending on what kind of look you're going for.
48. Shaved Undercut Bob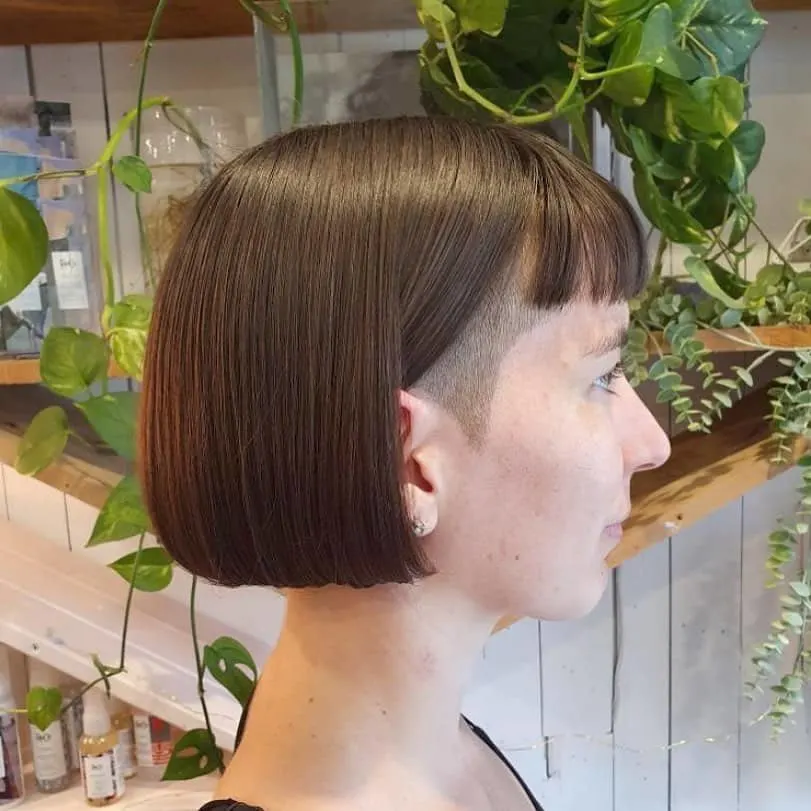 Buzzed sides give youthful flair to this French bob, and, at the same, make it more manageable.
49. Long Undercut Bob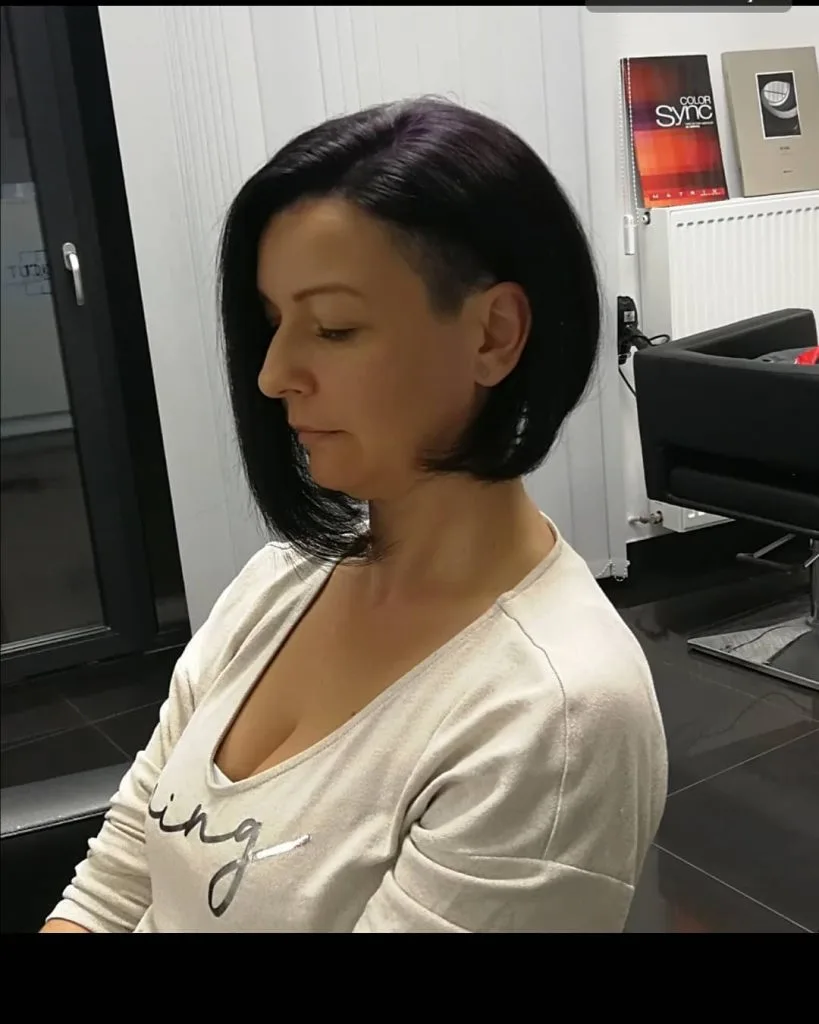 A long bob with ends flipped inward has a sophisticated vibe, but this one comes with something a little extra—the undercut adds some spice and makes it more interesting.
50. Thin Hair Undercut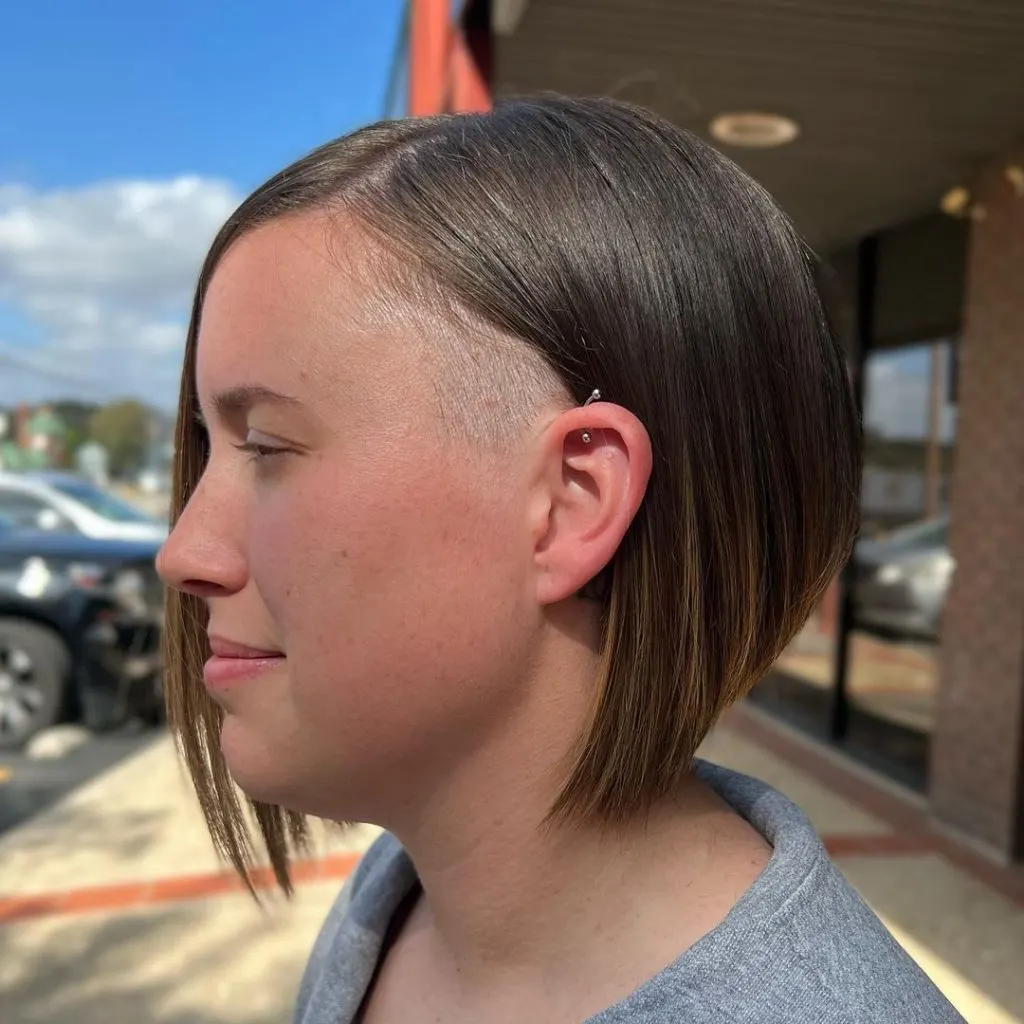 Even an undercut that you can hide is a big change, so before you get one, make sure you really want it. Buzzing off a small area at the nape or above the ears is a good way to start once you've made your decision.