The only way to look feminine is to have long hair, right? Well, wrong! In fact, that is one of the biggest misconceptions of all times. And it's pretty outdated, besides everything.
A modern, self-confident woman knows that she can wear whatever and however she wants it. Yes, that applies to her hair, as well.
But here's the most important thing: you can look even more attractive and beautiful with short hair. There is just one trick here: you have to know how to pick the right short hairstyle.
Types of Short Hairstyles And How To Wear One In 2023
How to do it? How to know which short style flatters you the most? Which one is best for your face shape, hair type, texture, age? How to pick the perfect haircut, especially when there is so many to choose from?
Well, that's why I am here: to give you a hand and to guide you through this journey.
1. Bob Cut
Have you noticed that bob cut never goes out of fashion? Yes, there are some variants, such as angled bob, French bob, long bob, layered bob, blunt bob, stacked bob, short bob, inverted bob, asymmetrical bob and so on. But at the end of the day, we are still talking about the same haircut.
It is clear that bob cut is one of the timeless short hairstyles, so you can't go wrong if you choose it for your next transformation. This haircut should be your top pick if you want to keep some of your hair's length.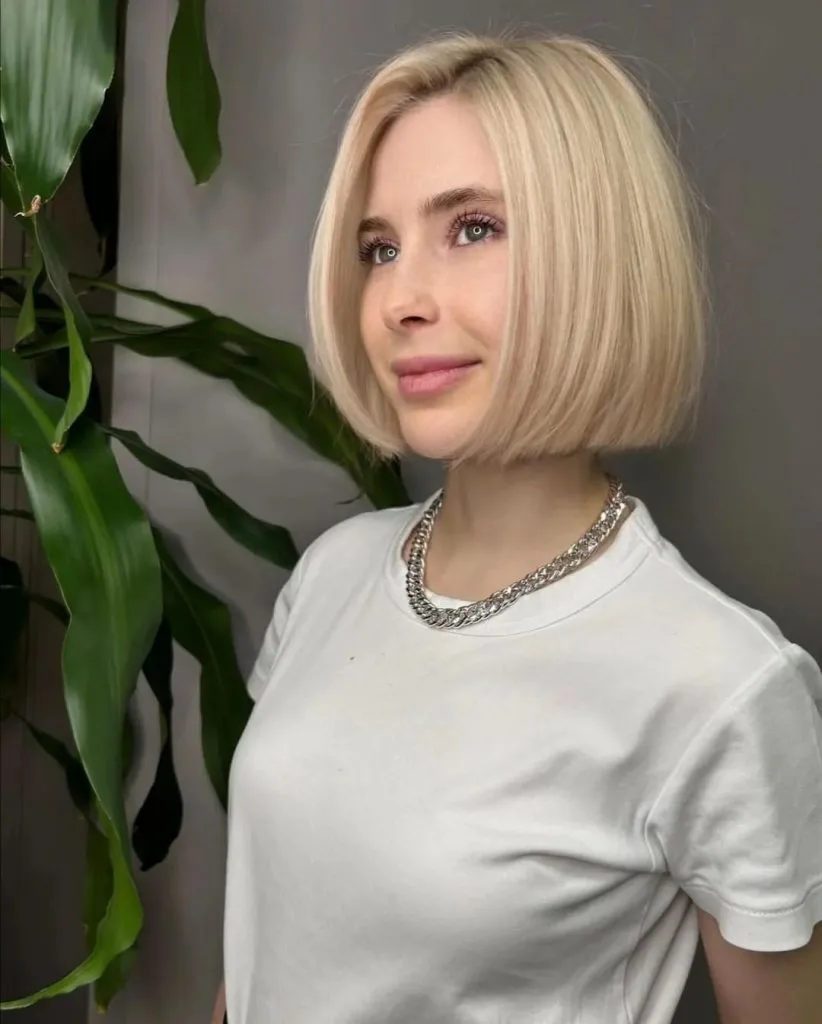 2. Pixie Cut
On the other hand, if you're ready for a huge change and brave enough to chop off those long locks, a pixie cut is your match made in heaven. It's stylish, cool and in most cases, effortless. What else could a fashionable woman like you wish for?
Worry not, you have tons of options here as well. You can choose between a long pixie, pixie with bangs, edgy pixie, asymmetrical pixie, low-maintenance pixie, choppy pixie and many more. All you have to do is find the perfect one for you!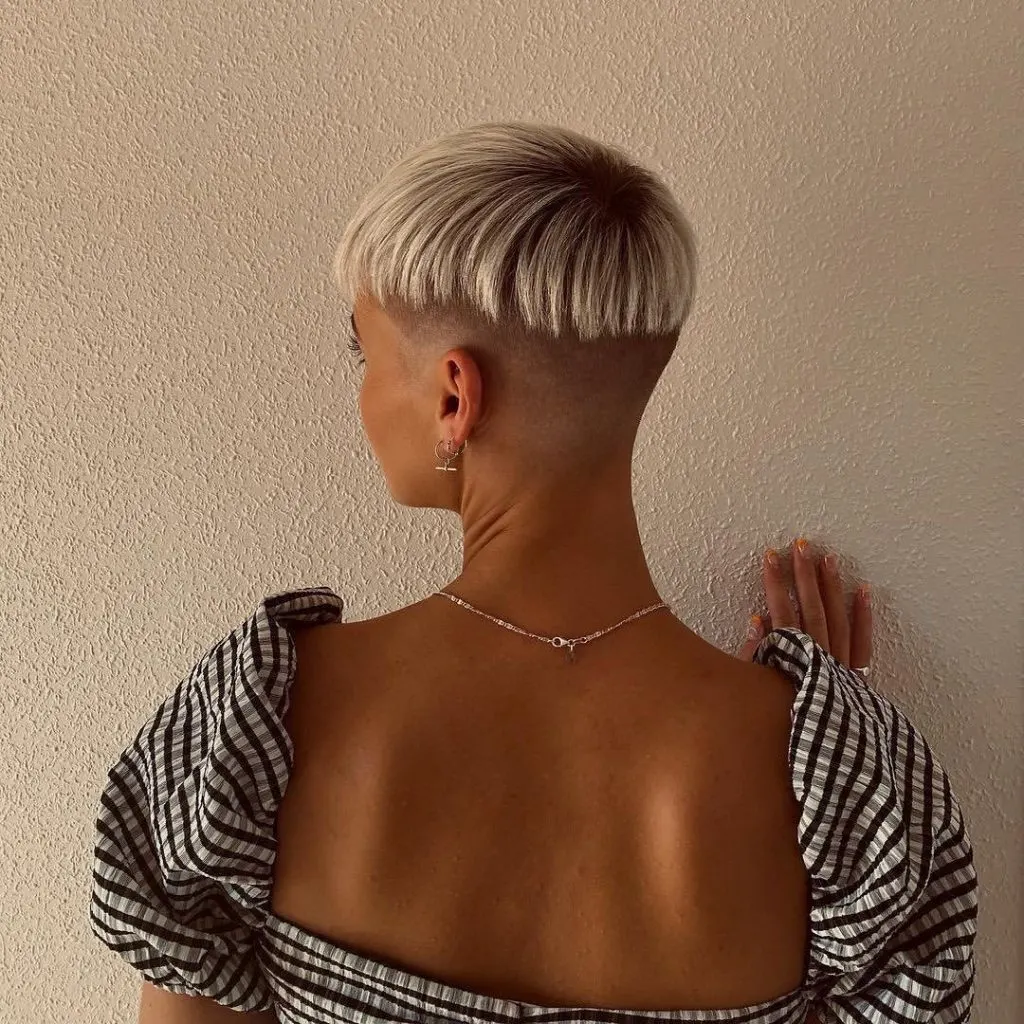 3. Buzz Cut
Are you bold enough to go bold? If the answer is yes, this is the sign to cut all of your hair and go for the buzz cut. It's super low-maintenance and it makes you the center of attention. This is the best way to express your individuality and to show the world how confident you are.
If you want to look extra feminine, pair your buzz cut with a set of statement earrings or with stronger make up.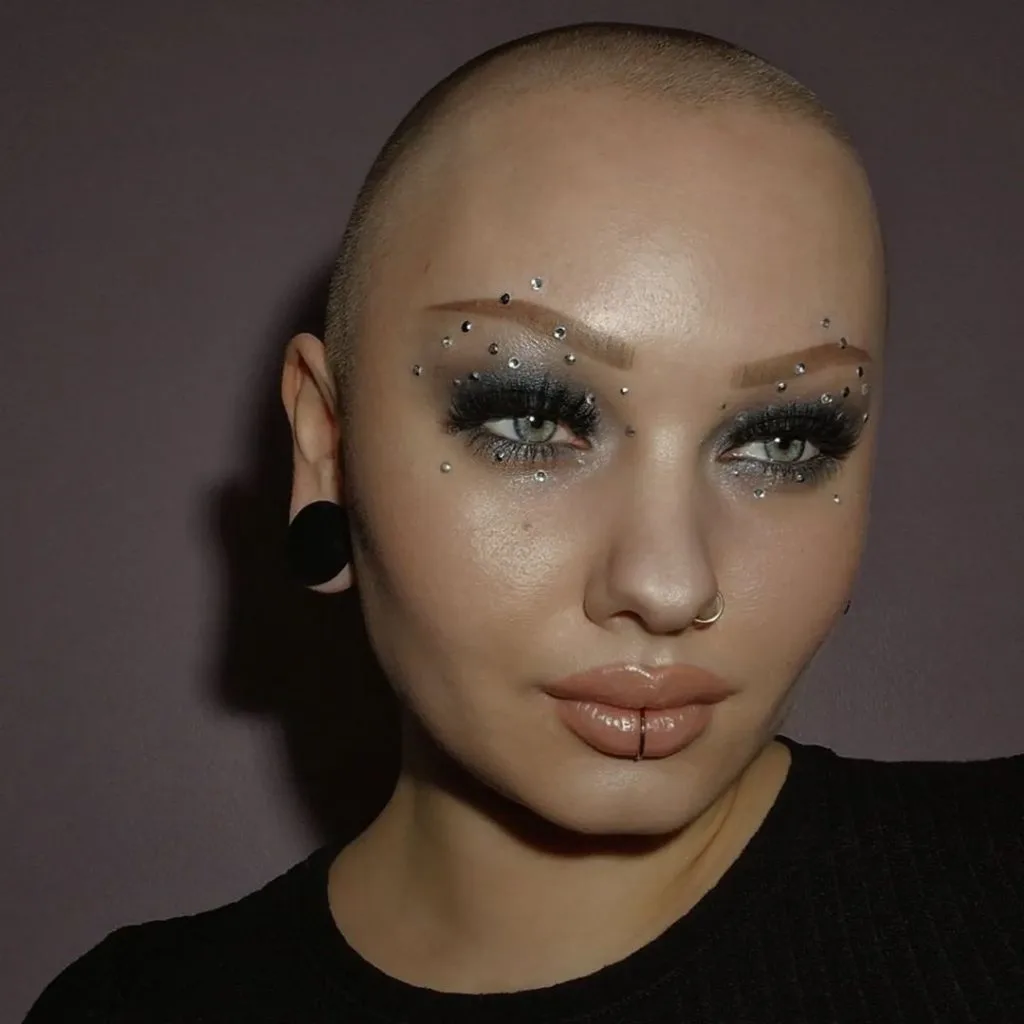 Best Short Hairstyles For Different Face Shapes
Knowing your face shape is quite simple— all you have to do is look yourself in the mirror. But determining the right haircut based on your face shape is somehow harder.
Of course, if you have a skilled hairstylist, they will advise you on the perfect short hairstyle for your face. Nevertheless, if you don't want to trust their word and risk ruining your entire look, I am here to help you out.
The perfect haircut is here to draw attention from the facial features you're not the proudest of. At the same time, it should accentuate the ones you love the most.
Oval face
According to experts, the oval shape is actually considered to be the most perfect face shape. It is especially flattering for short hairstyles since you have the luxury of going super short.
It means that a pixie cut should be your top pick. You're more than welcome to pair it with bangs to complete the entire look. And the best part is that you can choose whatever type of bangs you want: each one of them will look good on you.
Square face
Is your face's length the same as its width? In that case, you have a square face, which makes you an ideal candidate for a short hairstyle. But what kind of short haircuts suit you the best?
Every skilled hairdresser will tell you the same: pick a layered bob cut. The layers will give the illusion of depth and movement to your face, and that's exactly what you need to balance it out.
Don't forget to pick a haircut a bit shorter or longer than your jawline, to draw the attention from it. If you want to rock off a pair of bangs, choose side or asymmetrical bangs instead of short ones.
Round face
Is your face round or chubby? In that case, you should pick a hairstyle which will make it look slimmer and thinner. Don't worry, you can accomplish that visual effect with a short haircut.
First and foremost, you need something to cover your big forehead. At the same time, you need a haircut to elongate your face. And here is where bangs come to your rescue, since they do both.
Choose long or side bangs if you want to look your best. They will give your face something it desperately needs: the illusion of sharpness.
Heart-shaped face
Is your face longer than it's wide? Do you have a pointy chin? Is your forehead significantly wider than the lower part of your face? It can only mean one thing: you have a heart-shaped face.
What you need is a short haircut that accentuates your eyes and cheekbones. And what better than a bob or a lob?
If you choose to go with bangs, curtain bangs should be your top pick.
Diamond-shaped face
What is a diamond-shaped face? It's a shape with narrow chin, narrow forehead, and wide and hide cheekbones. Let's be real: women undergo plastic surgeries to have your cheekbones, so if you have this face shape, you can consider yourself lucky.
But what kind of short hairstyle suits you the best? Textured bob, long bob or a classic pixie cut— the choice is all yours. What matters is that each one of these shorth haircuts will accentuate your cheekbones and visually soften the jawline.
Long face
No, I am not talking about your facial expression: I am talking about your face shape. If you have a long face, your chin is likely to be pointed and your face is longer than wider.
Choosing a long haircut for this face shape would be a big mistake, since it elongates your face even more. That is why you need a rounded pixie cut, or a round bob— they will both give your face a wider shape. Asymmetrical or round bangs flatter long faces as well.
Best Short Hairstyles For Different Age Groups
Is it possible to have a trendy but also an age-appropriate short hairstyle? Absolutely yes. And these haircuts are living proof of that.
Kids/Teenagers
Who says that all little girls must have long hair? If your kid is sick and tired of tangled tresses and wants an effortless haircut, take them to their hairdresser and ask for a short hairstyle.
While you should definitely respect their wishes, make sure their hairdo is not too difficult to maintain and style. Avoid too long asymmetrical bangs since they might bother their eyes. Choose a simple yet beautiful short hairstyle.
20s-30s
Your 20s and 30s are the best time to experiment with your look. This is the age when you're looking for your own personal style and when you in between trends, searching for the perfect one.
Everything is allowed and nothing is off limits! That's why you should avoid a dull, classic hairstyle. Instead, choose something edgier and play with your hair.
Over 40
If you are over 40, you want a hairstyle that is trendy and professional at the same time. But you don't want to spend an entire lifetime styling your hair every single day. That's exactly why you should pick a stylish short haircut.
Over 50
Who says that you can't look fashionable in your 50s? Instead of trying to fit into some imaginary social norms, show the world that age is just a number and rock whatever hairstyle you want. Will you embrace your gray or dye your hair? The choice is all yours!
Over 60
When you reach a certain age, you start dealing with thinning hair. The worst thing you can do when this start to happen is keep your hair long. If you do, it looks even thinner and lifeless.
Instead, go with a shorter hairstyle in your 60s. I strongly recommend a layered pixie since it has the power to make your hair look a lot thicker. Everything else is up to you!
Over 70
You've spent your entire life dealing with your hair. That is why now, your 70s are the perfect time to go for an effortless, low-maintenance short hairstyle. A classic pixie cut is the best haircut for the job.
You don't feel like dyeing your hair? Who says its mandatory? Instead, rock those silver locks like a real badass you are.
Best Short Hairstyles For Different Hair Types
Your perfect hairstyle depends greatly on your hair type. So before you choose the short haircut for you, determine whether you have straight, curly or coily hair.
Trust me: it can be harder than you might think, especially if you have damaged hair. That is why you should follow these guidelines.
Straight Hair
Straight hair doesn't curl or bend when it dries and it is an ideal candidate for a blunt bob cut. The best part is that you won't have to use a hair straightener to get the perfect look. It will be enough to brush and blow dry your hair and voila, you're all styled and ready to go.
Curly Hair
On the other hand, if your locks make a curly or a loop pattern when you dry it, there is no doubt that you have curly hair type. In that case, a pixie cut or a layered bob should be your top pick. Instead of damaging your hair by using a flat iron, just let your curls go wild!
Coily Hair
The main difference between curly and coily hair is in the volume since coily hair is much more voluminous. With this hair type, coils usually form a zig-zag pattern and they are dense.
Since you have so much volume, an undercut pixie cut is a great idea for your hair type. On the other hand, if you want a longer short hairstyle, go with a layered bob cut.
Best Short Hairstyles For Different Hair Textures
What about the hair texture? Well, one thing is for sure: it is as equally important as every other factor mentioned above, when it comes to choosing the right short hairstyle.
Thin Hair
Having a thin hair texture means that you don't have too much hair on your scalp. It's actually all about the density on your hair and about the distance of your follicles. If you have thin hair, a short hairstyle is exactly what you need since shorter haircuts feign thickness.
But what short hairstyle is best for you? You need a cut that will make your hair visually thicker and fuller. That is why you should always go with layers, no matter what you choose.
Thick Hair
Thick hair is the complete opposite of thin hair: it means that you have a lot of hair on your scalp. You can consider yourself lucky if you have this hair texture since it can be cut, styled, and shaped however you want it.
However, if you're going for shorth hairstyles, choose the one that will remove the weight from your hair. This way, you'll protect your locks from breakage and you'll save a lot of time and effort you usually waste on styling it. A pixie with an undercut might be a good choice for you.
Fine Hair
Did you know that you can have fine and thick or fine and thin hair? Fine hair has nothing to do with the amount of tresses you have— it's actually all about your hair strands which are of a small diameter.
Layers are your savior here, as well. They give your hair the illusion of thickness and volume. What you need is a haircut that feigns depth and movement.
Why You Should Get A Short Hairstyle?
There are tons of reasons why getting a short hairstyle is the decision you should make ASAP. If you have second thoughts about chopping your long locks off, you'll be convinced after you read them.
1. More versatility
The number one upper hand of a short hairstyle is the versatility it brings to the table. Let's say you get an asymmetrical bob cut. You can always tuck your hair behind one ear, get an undercut or just leave the bangs longer. The point is that short hair is everything but boring! It's all about your imagination, and bravery.
2. It's a big change
Yes, cutting your hair short is a huge change. But why do you keep seeing it as a bad thing? In fact, if you desperately want something new in your life, why wouldn't you start with your hair?
This might sound shallow but trust me: it's a great way to start the process of getting out of your comfort zone. Your confidence will grow, you'll fall back in love with yourself and you'll feel happier in general. Besides, you'll be proud for making such a big difference.
3. Visually fuller and thicker hair
A short hairstyle is the way to go if you have trouble with thinning hair. Long hair is a big no, no for thin or fine strands, since it visually decreases the volume and makes your hair look lifeless. On the other hand, short haircuts will give your locks the illusion of volume and thickness, especially if you learn how to choose the right one for you.
4. It's low maintenance
Here's some good news: most short hairstyles are low-maintenance. Let's say you choose a short pixie cut. All you need is some gel or hair cream and you're good to go.
Just imagine all the time you'd save on drying your hair every time you wash it. And don't even get me started on the hair dye. No more endless mornings in front of the mirror or expensive visits to the hair saloons.
5. It will grow back
At the end of the day, what's the worst thing that could happen? You won't like it? So what? It will grow back and it will be healthier this time. At least, you'll know you've tried it!